Table of Contents
Humankind has solved the problem of "how to reduce human effort in buying things?" By making things available online at their fingertips.
Now, when buying has become online, market research also has to be done online.
The paying has become online, so the correct question asking should also become online.
Be it for a needle or a 3D printer you need to ask correct questions for getting the correct answers to do the market research online before clicking on the correct "Buy Now" option.
We do not know much about the needle, but we do know it costs much less than a 3D printer.
So, here in this article, we are going to care about the larger costing thing amongst the two.
We are going to talk about how to choose the best 3D printing machine for your need.
We will discuss which questions you need to ask, which parameters you need to look out for buying a 3D printer for your workspace or home.
And try and bridge at least some set of features that can let you compare between two 3D printers and let you decide which one to buy amongst the two.
The article and the information in it would let you decide between two printers when the budget is not at much different from each other.
Because we very well understand that if there is a 3D printing machine that costs somewhere around hundreds of dollars and another that costs around thousands of dollars you would have at least made up your mind what number of zeroes are you willing to spend on the 3D printing machine.
But the difficult thing is to choose from a printer costing X number of dollars and another costing X+50 or X+100 dollars.
What Should you ask Before Buying a 3D Printer?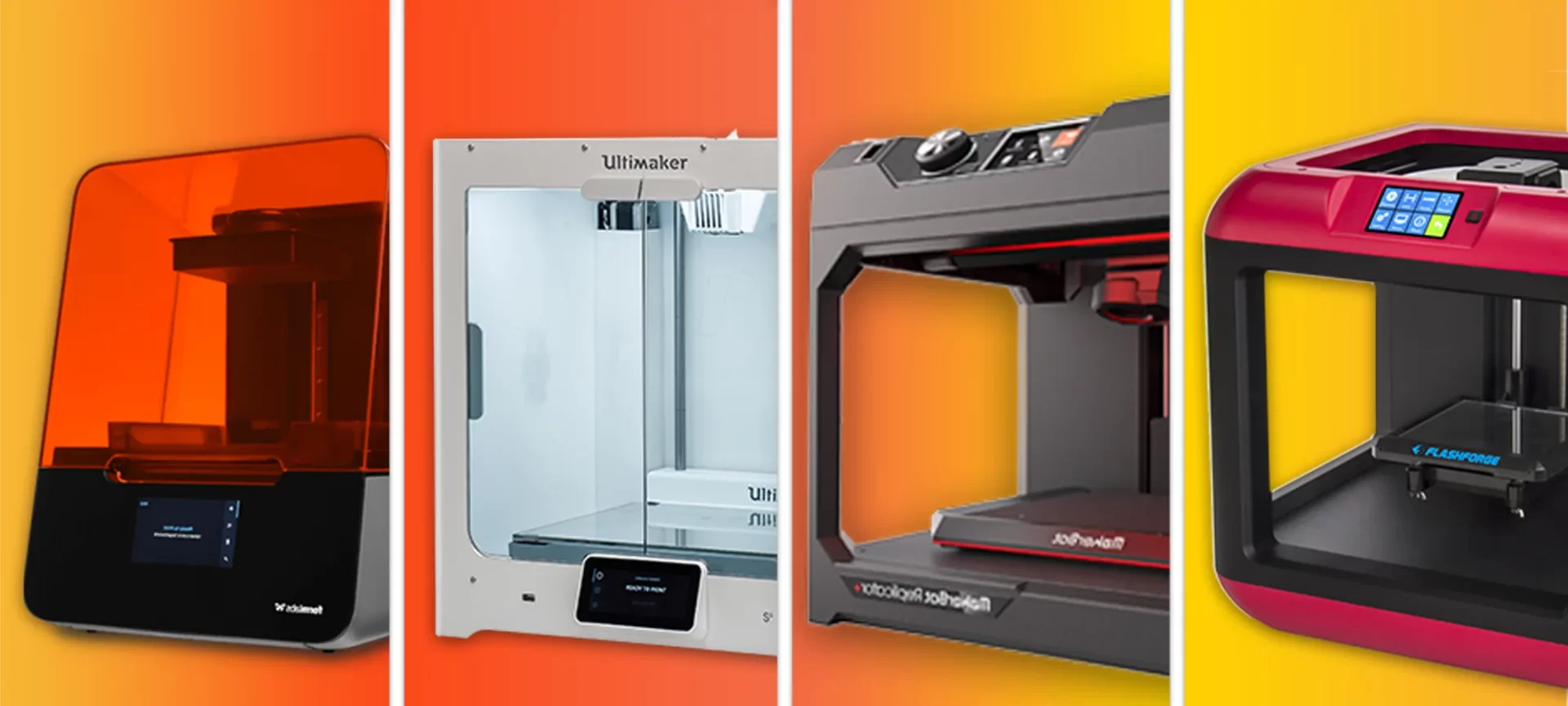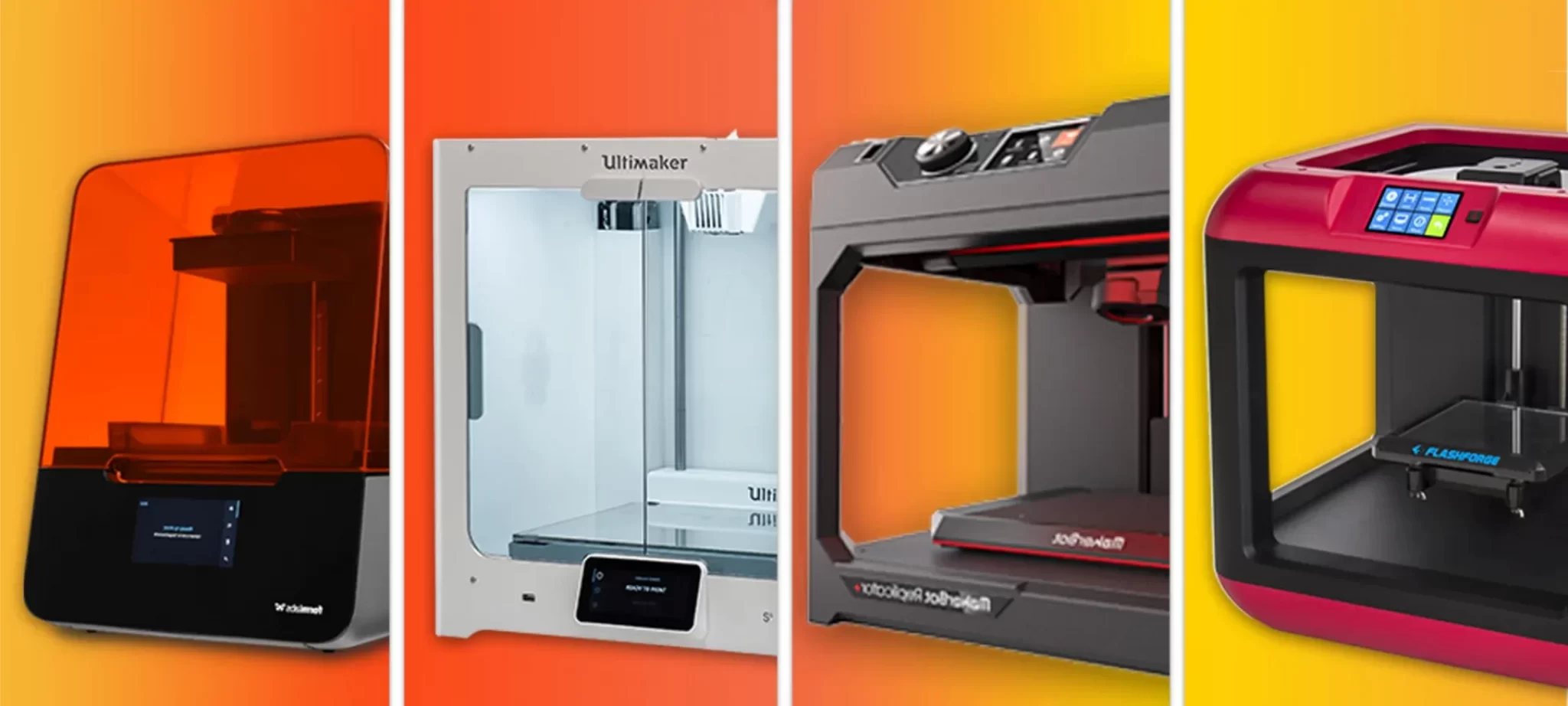 It is not necessary that these questions would come up to you only if you read this article. It can come up to anyone who is curious.
However, if you wish to get an idea, this list of questions and its explanation can help.
What type of printer should I buy?
A printer can be classified based on the type of its 3D printing technology. Every printer is a machine and like you know, every machine is based on a certain mechanism.
These mechanisms are also known as 3D printing technologies.
To date, there are 11 major 3D printing technologies that are classified under seven different categories of additive manufacturing processes as per ISO/ASTM 52900 standard.
Their names of these eleven types of 3D printing technologies are as follows:
Masked Stereolithography.
Material Jetting.
Sand Binder Jetting.
Metal Binder Jetting.
Direct Metal Laser Sintering.
Electron Beam Melting.
Selection from these available technologies would also depend on your budget because the 3D printing technology on a whole is still developing.
So, apart from Fused Deposition Melting and Stereolithography, other technologies are only available if you invest more than at least $5000.
So, if you make a flowchart containing questions that you should ask yourself, after the first question that we have mentioned on our list, you should ask whether you are willing to spend more than $5000 or not.
If you are not, you should ask yourself should you buy an FDM or resin 3D printer and we will tell you in two sections about it.
But if you are, you should research the remaining technologies for yourself and get to know the difference between them.
Should you buy an FDM 3D printing machine?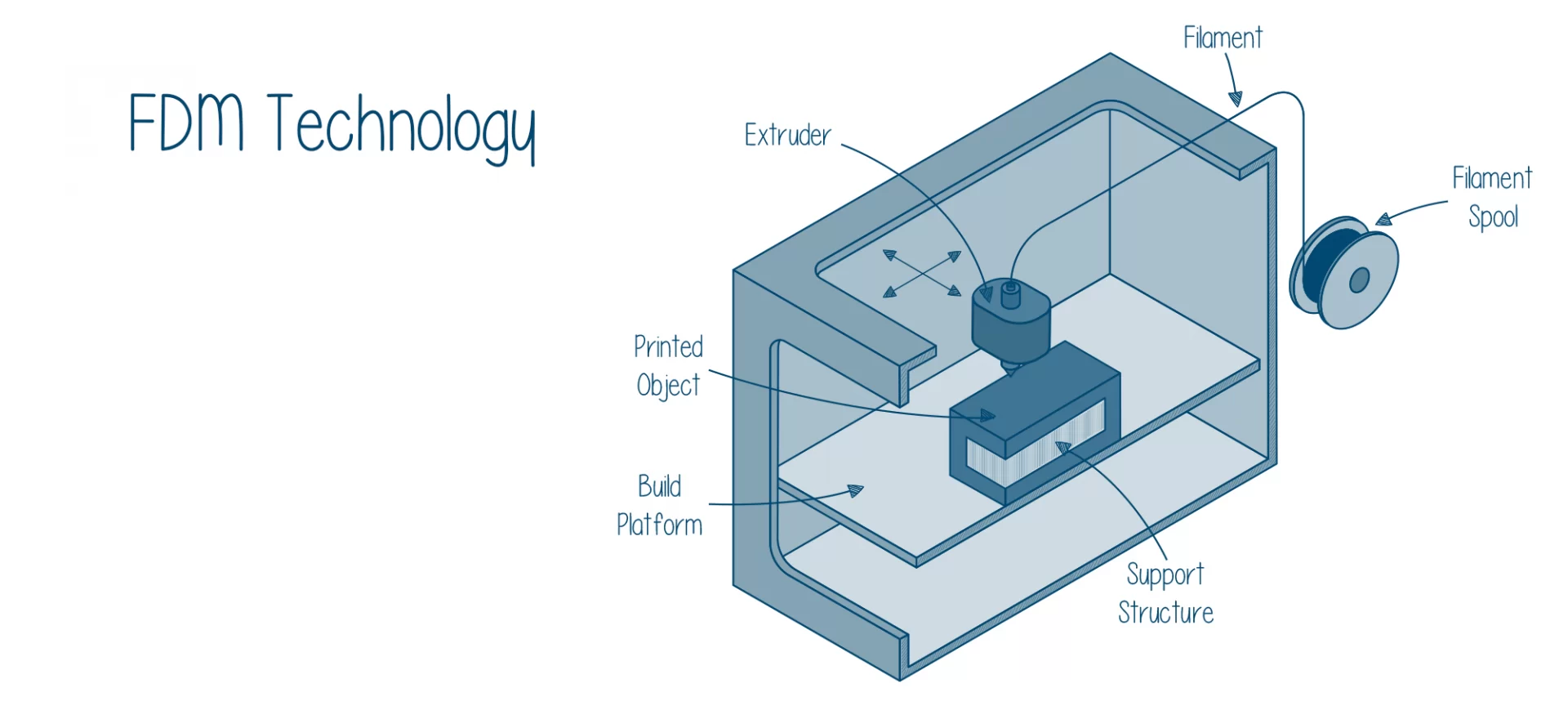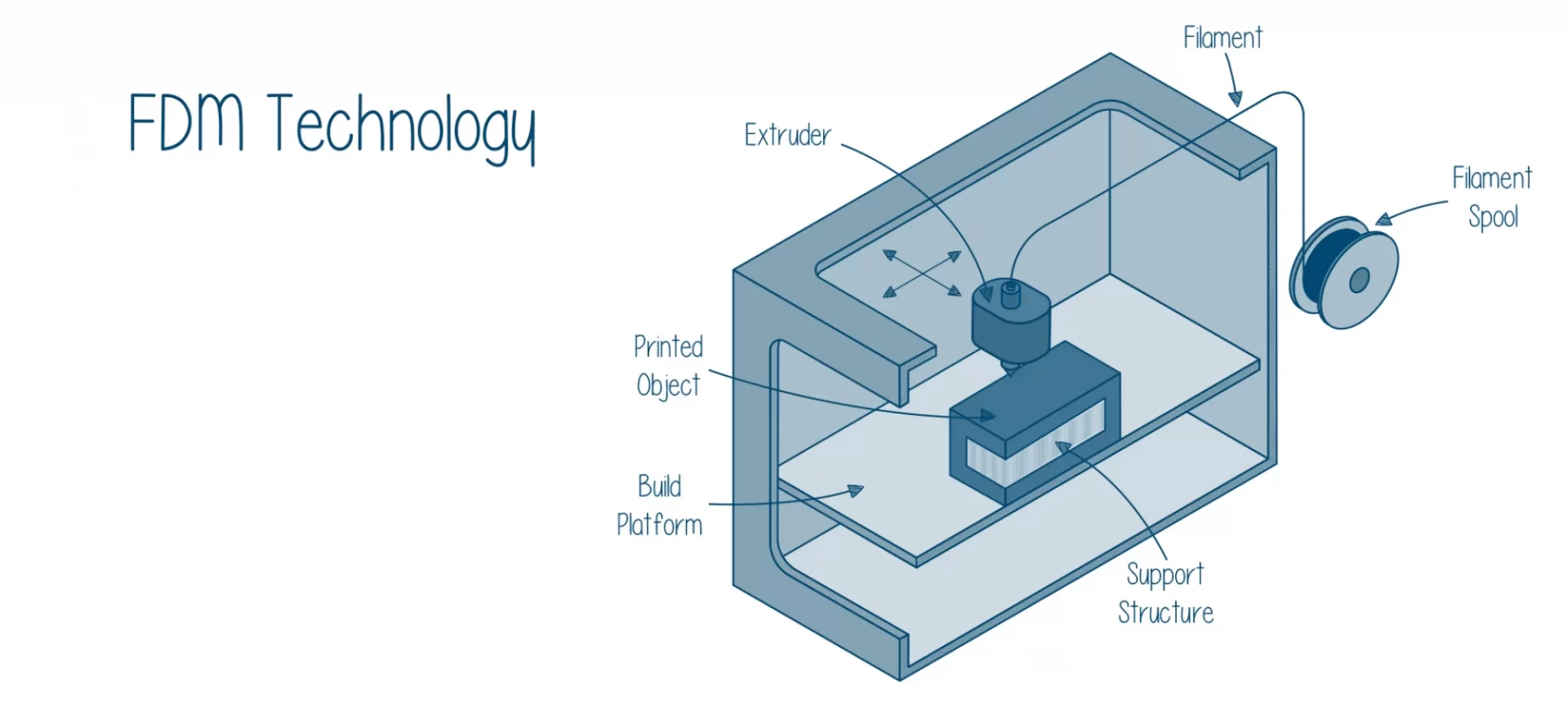 You can get to know how a 3D printer based on this technology typically works.
So, without spending time explaining that we will tell you where FDM stands out from other technologies so, you can compare a printer based on FDM and SLA technology, without actually knowing how both the technologies work.
Printers based on this type of technology are cost-effective. Meaning that they are used for product development and rapid prototyping in small business and make for a great educational tool in schools.
They can be a useful machine for home use and can produce simple replacement parts quickly.
Many of these printers are put to use creating elaborate decorative items and even costumes.
Among the very many advantages to using an FDM 3D printer, the primary one is a vast material choice with inexpensive colorful filaments rubbing shoulders with engineering-grade plastics.
They are easy to use but a little downside is regarding the susceptibility of the material to high maintenance attention if something goes awry.
Should you Buy a Resin-based 3D Printing Machine?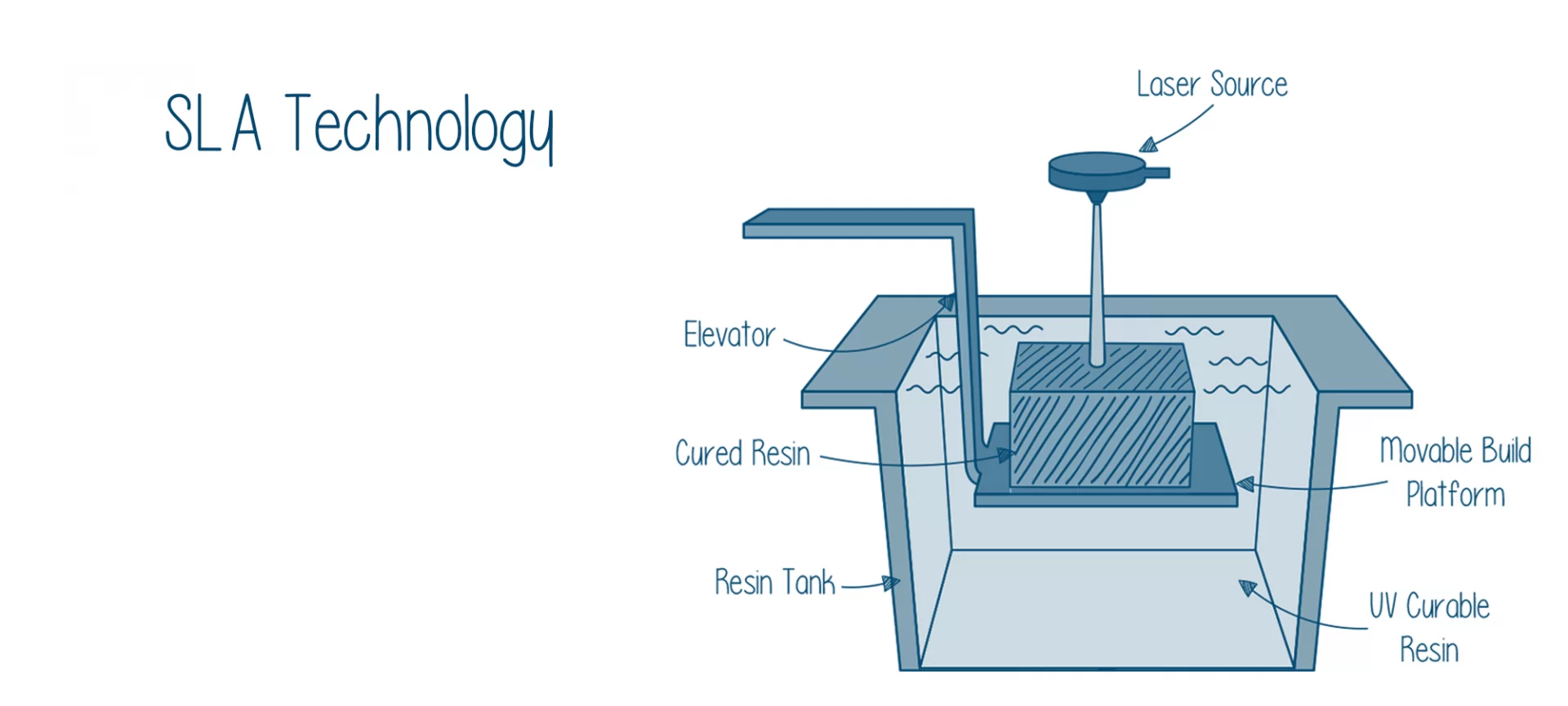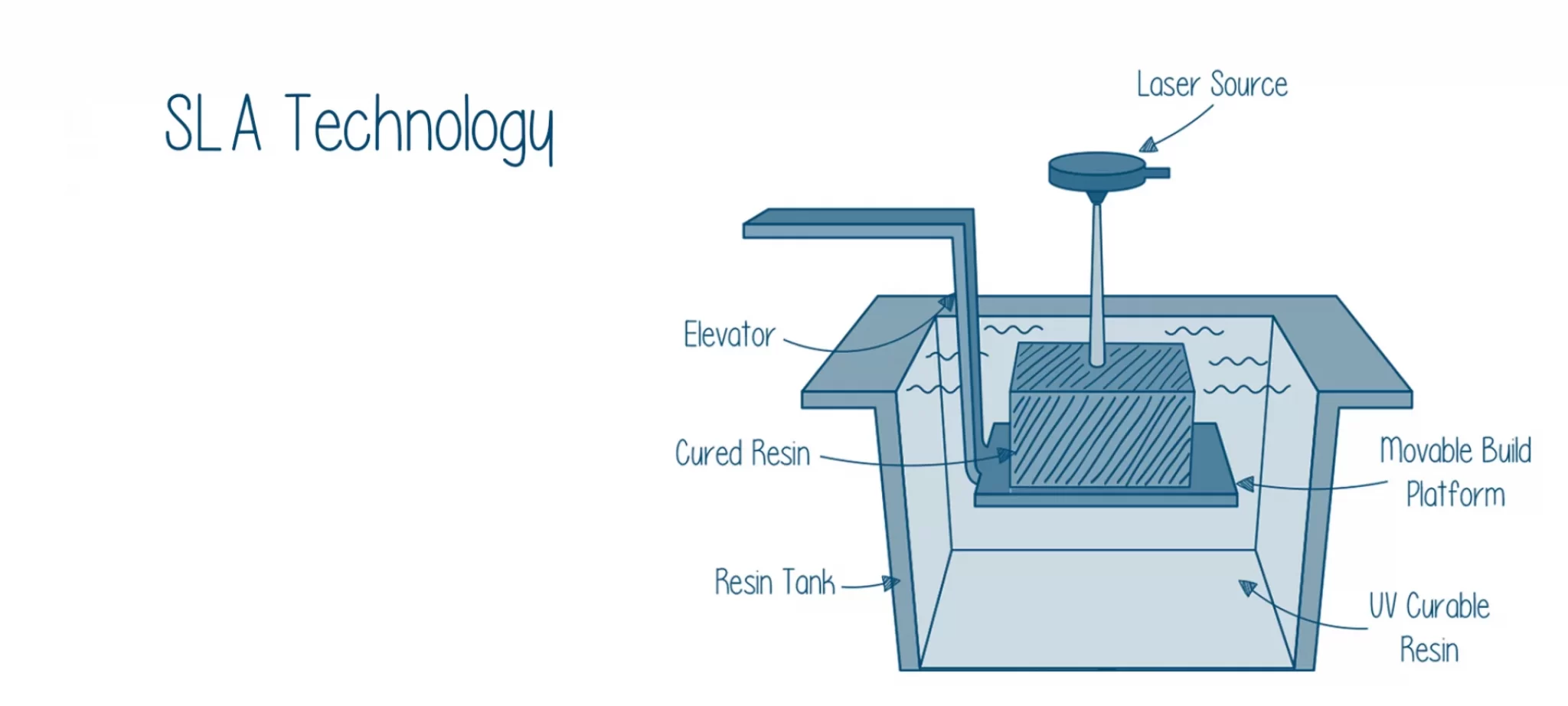 The market-centric colloquial term used for such a 3D printer is a machine based on SLA 3D printing technology.
However, the one who knows classification correctly, knows that a resin-based 3D printing machine can be based on SLA, masked SLA as well as DLP 3D printing technologies.
Resin-based 3D printing machines can create smooth surfaced objects and can render extremely fine detail. Compared to FDM, technology is generally faster.
It is also known to create stronger objects because of the better layer to layer adhesion.
Although the point we must mention is, there are fewer budget-friendly SLA machines than there are FDM 3D printers.
So many times, printer manufacturing companies refer to resin printers as printers often find used in a professional context.
However, the prices of this printer have dropped dramatically in recent years and will be dropping even more.
Currently, a good budget desktop resin printer can be picked up for as little as $179.
The flowchart then considers asking the question," which are the platforms available to buy a 3D printer from?"
Which are the online platforms for buying a 3D printing machine?
If you wish to buy a 3D printer today, the first option is to buy it from the manufacturer's website straightway.
The other option is to buy it from an e-marketplace that sells on 3D printers in specific.
Then there is of course amazon and other famous marketplaces from where you can buy these 3D printing machines.
Buying from the manufacturer's website
Manufacturers have set up their own online stores which gives them a direct line to their users and bypasses the middleman.
From a consumer perspective, the benefits of buying directly from manufacturers are clear:
Lower prices.
Direct support.
Customer feedback.
In fact, this option is so preferable that now, some manufacturers even sell exclusively through their stores.
Even if you prefer to order via Amazon, or the trusted vendor of your choice, taking a glance at the manufacturer's website is a good thought that you must consider and compare the price to see whether amazon or your preferred vendor is charging you extra or not!
Buying from specialized online 3D printing stores
Matterhackers and Dynamism are two examples of online 3D printing stores.
The first one is a California-based company that supplies everything for 3D printing – from 3D printers themselves to filament, software and accessories.
This expertise has given them an excellent reputation.
They have a return policy that gives you 30 days, but they do charge a 15% restocking fee if the item isn't defective, so take the time to make sure what you're buying is exactly what you want.
The second one is similar to Matterhackers, in terms of the return policy.
They offer returns within 30 days of receiving the order, but you will be liable for the shipping costs and a 15% restocking fee for non-defective items.
It enjoys a stellar reputation thanks to its impeccable customer service that customers receive a "technology concierge" to personally support them via phone and email before and after a sale.
These are the four basic questions that you should ask yourself while buying a 3D printing machine.
The rest of our article will focus on terminologies that you should know about a 3D printer.
These are a general list of words that are applicable not only to a printer that has a very high cost but also to a printer that is lower in cost than that one.
Which are the Terms that you Should Know Before Buying a 3D Printer?
The first and the most important term in the 3D printer is,
Build Volume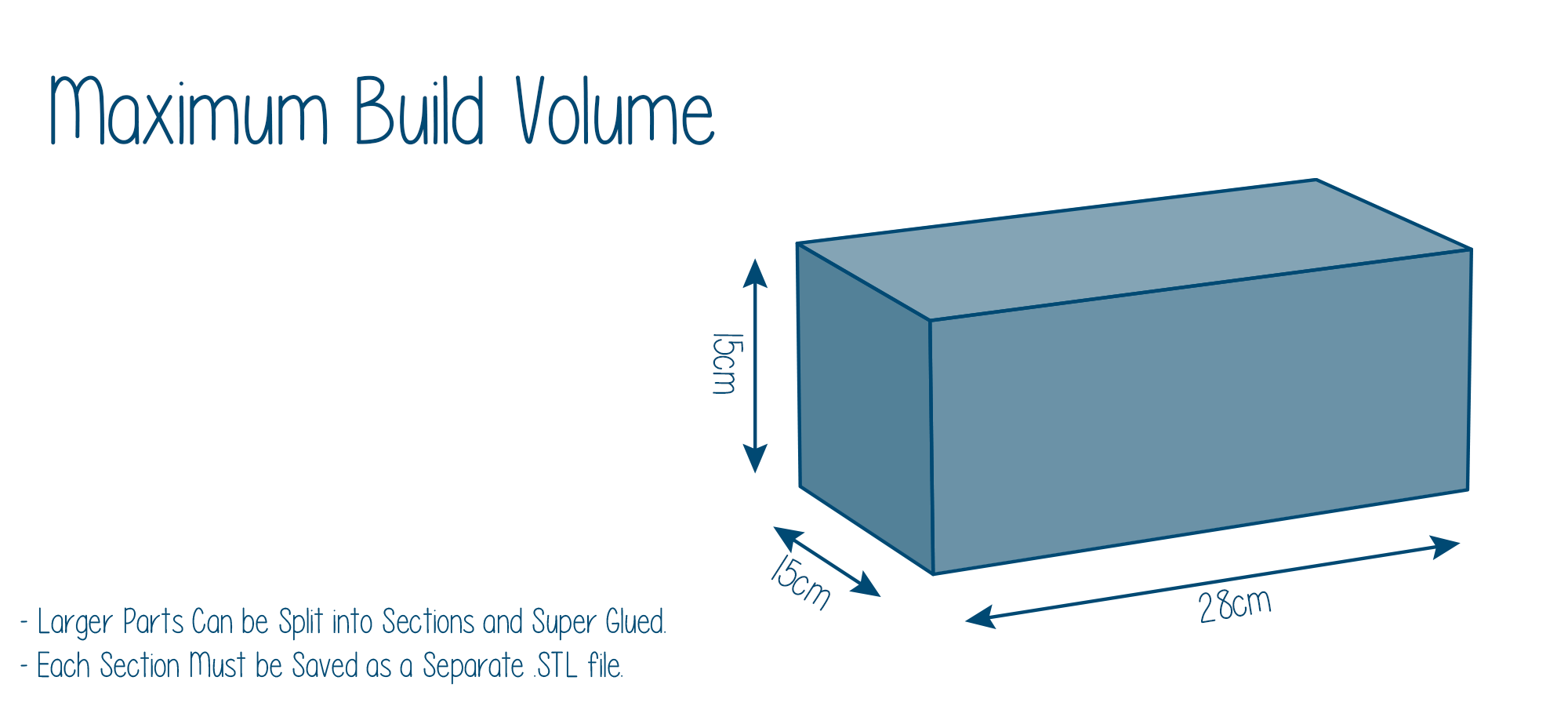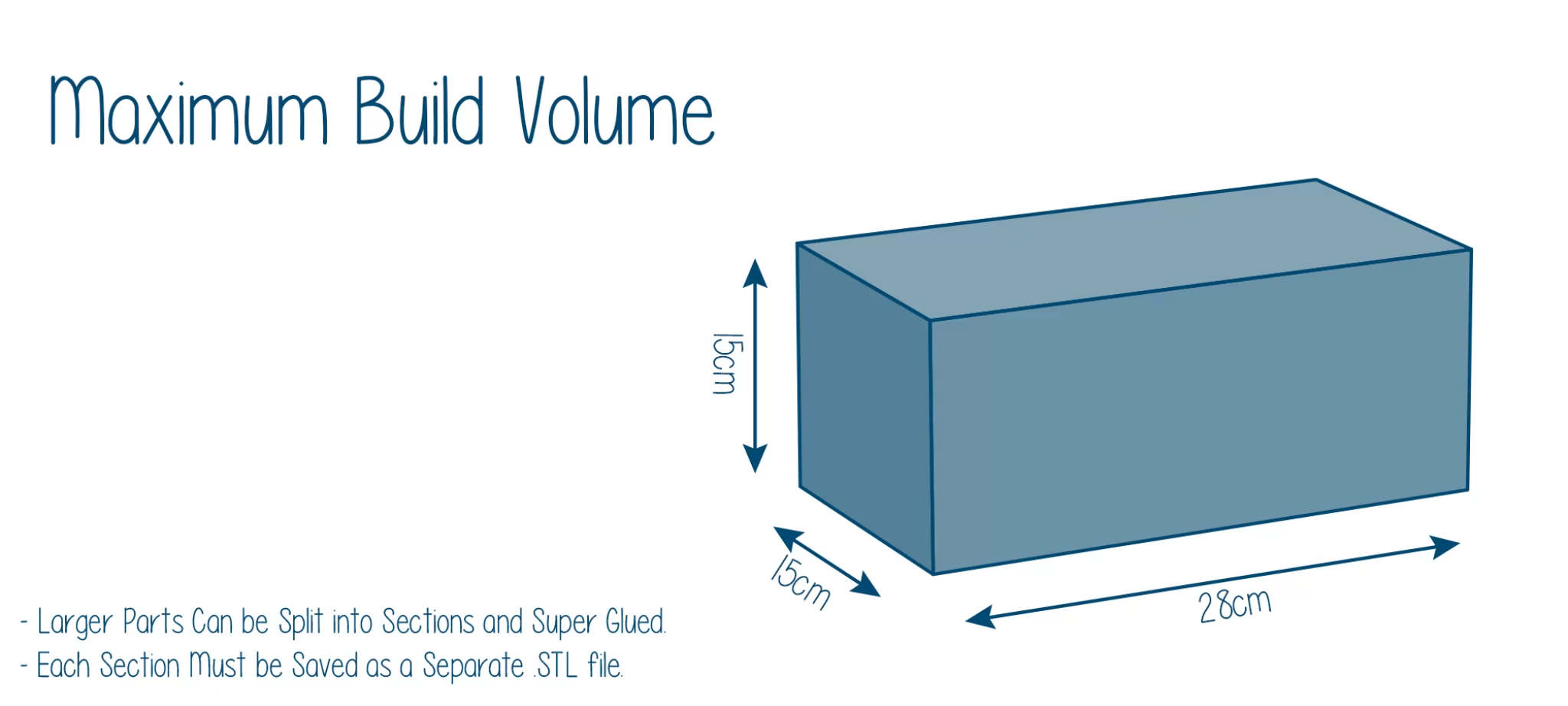 One way to define build volume is by the size of the largest part the 3D printer can build.
For most of the printers, the build volume is cuboidal in shape, but for a certain class, called Delta 3D Printers, it is cylindrical.
It is also possible to fill the build volume with many small parts or one large part during a build.
But in case your part is larger than the build volume of your machine, you will have to make it in parts and join them with glue or screws.
Slicer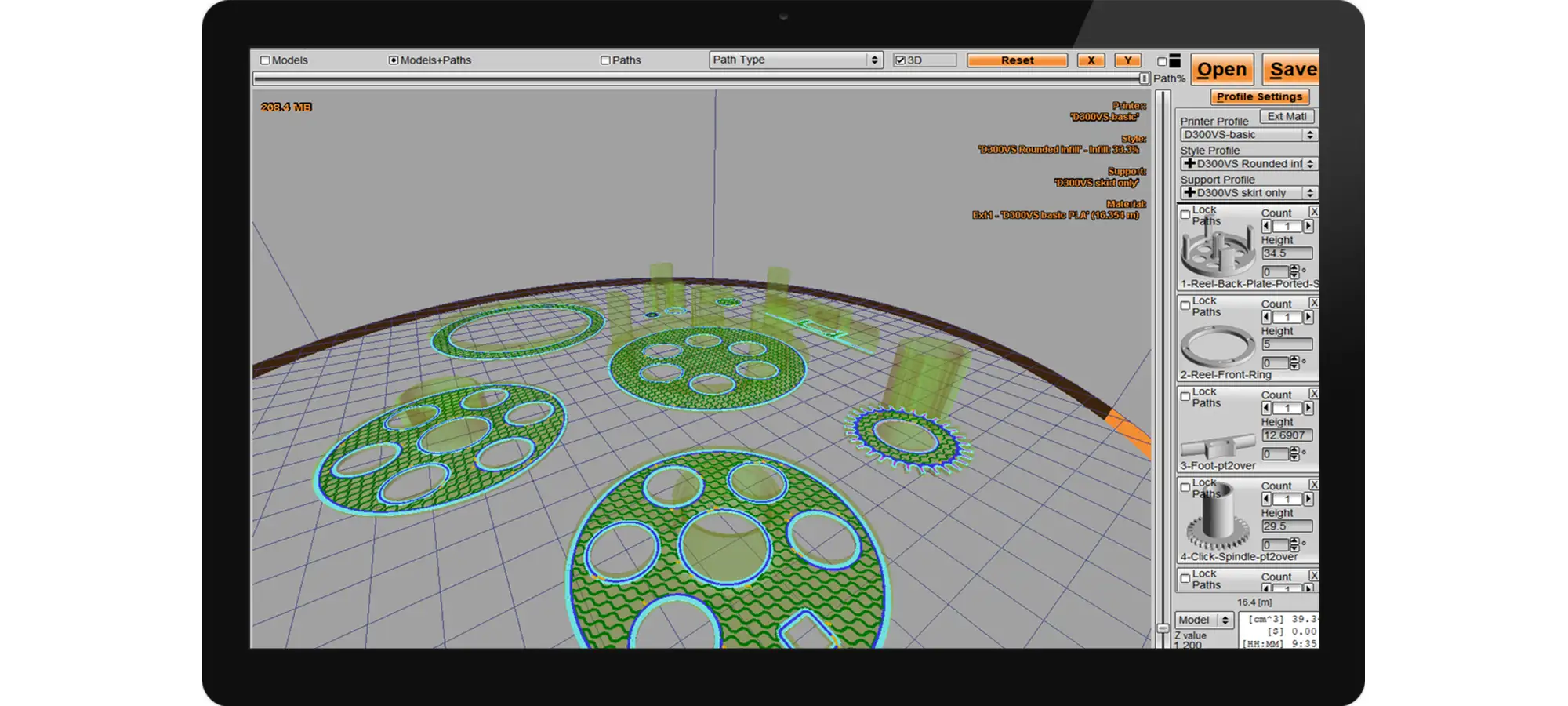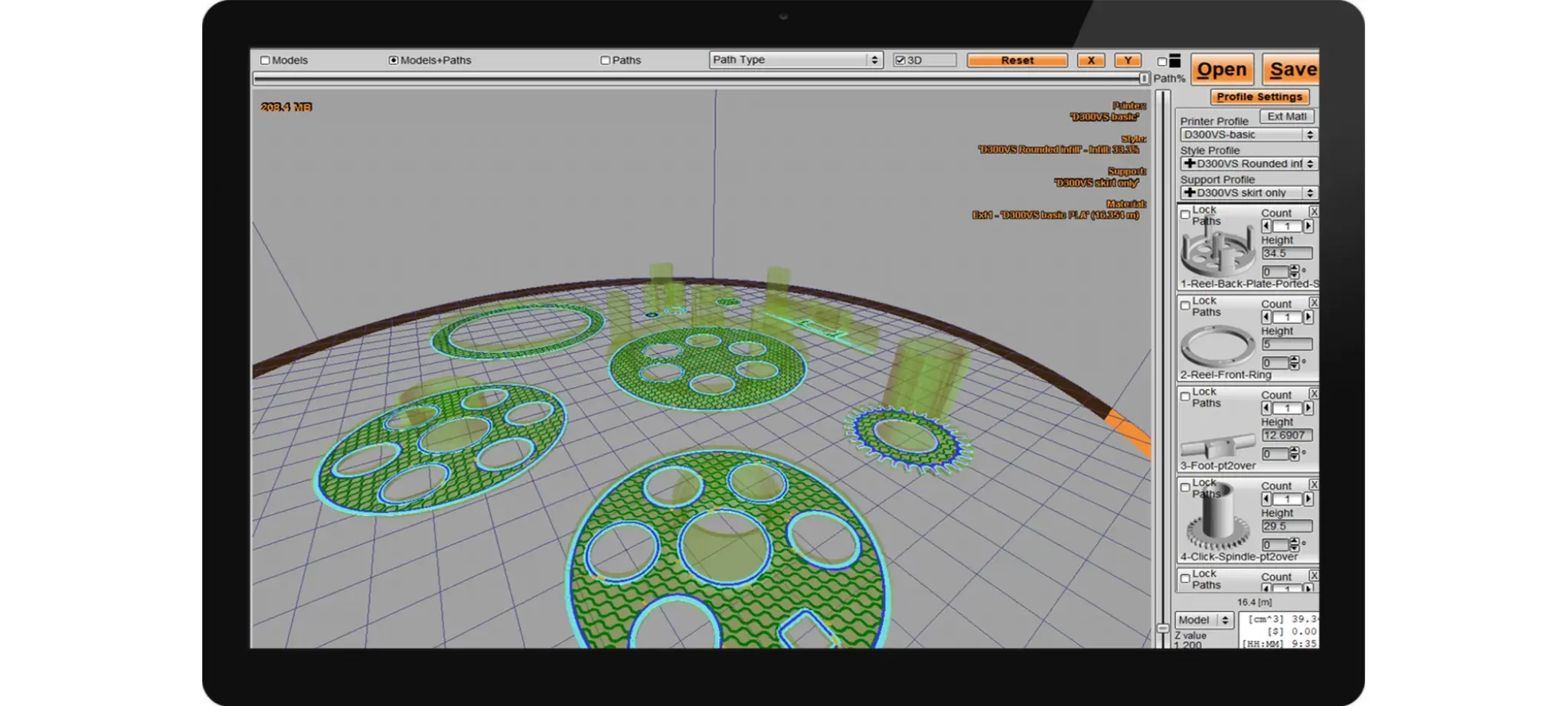 A slicer is the software package that is used for dividing a 3D model into flat layers, which are then printed one at a time.
The outcome of a slicer is a G-code that controls the path, speed, and temperature of any 3D printing machine.
Slicer software packages are available in both open-source and proprietary programs depending on the manufacturer of the printer.
They're an essential tool for successful 3D printing. Here is a list of  Best Slicer 3D Printing Software. Here.
G-code
The language used for instructing your 3D printer to perform operations is known as G-code.
In the most common usage, this is almost exclusively generated by the software and is not written by hand.
G-codes are responsible for controlling specific actions like motion, the printing speed, parts rotation, depth, and other related switches and sensors used in the operation of a machine.
STL
STL is the most popular file format for 3D printing like we have .doc for MS Word.
Of course, you know by now that almost all of the 3D printing happens through a 3D design file. And it is that file format which we are talking about.
The STL file format represents a 3D object by describing the surface as a series of triangle shapes.
Strangely enough, information about what the letters STL actually stand for has been lost to the mists of time or is typically controversial.
Two answers that you may get on the net for the full form of this abbreviation are 'standard tessellation language' and 'standard triangle language.'
Filament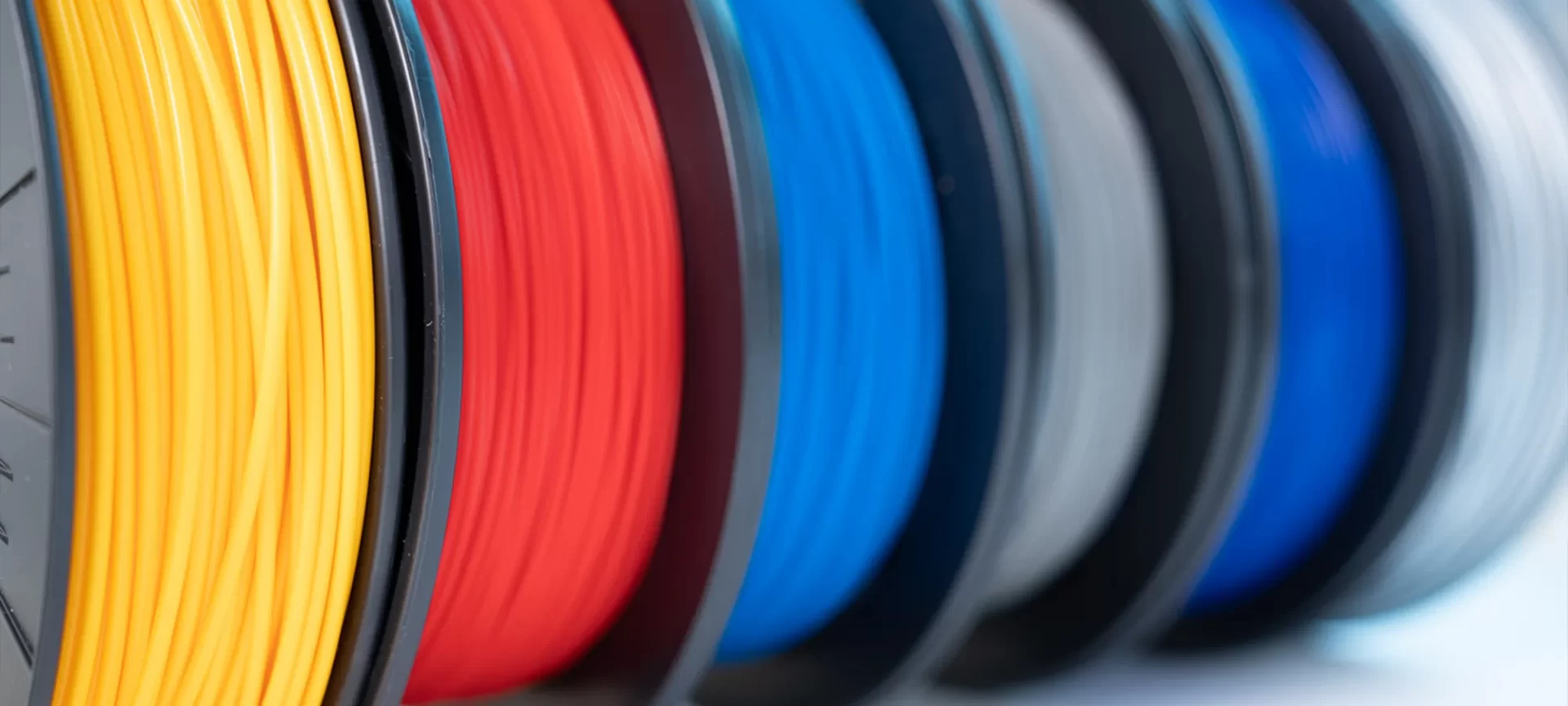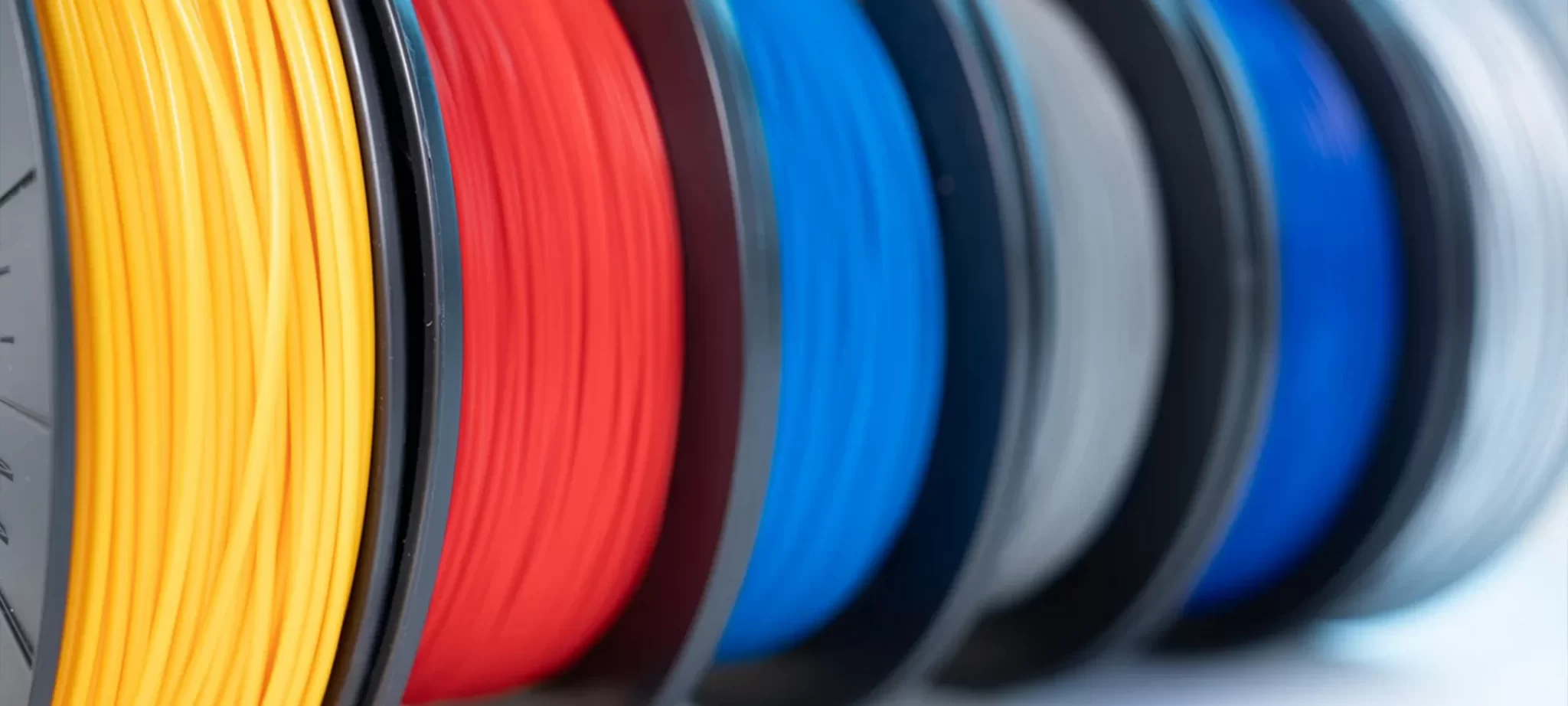 It is the base material that's used to 3D print objects via fused deposition modeling. Like we have filament in FDM, we have resins in the vat polymerization technique.
Mostly the filament is a thermoplastic of materials that are known by abbreviations to be ABS or PLA.
It is the filament that is fed to a print head as a solid, then heated to a melting point for extrusion through a small nozzle.
The filament of any material is commonly available in spools of either 1.75mm and 3 mm diameter widths.
The Conclusion
If you know the terminologies mentioned in this article and can ask yourself the questions mentioned in this article, you can surely buy yourself a 3D printing machine that would not disappoint you by turning out to be something that you are not at all expected to be.
However, we would like to say that these terminologies and questions are not the only ones you should ask.
Remember how there is a sense above every intelligence that should be undermined and that is common sense.
If there was a switch to common sense which humans could turn on for turning that sense on, it should have been left 24*7 turned on. But, unfortunately, we do not possess such a facility.
Never mind, we have brains to remind ourselves, not to forget this very very precious sense of ours especially while buying anything and not just a 3D printing machine.
Even while buying a needle, if the switch to that sense is not turned on, you might not get the thing that you are looking for! Best of luck with your choice making!
If you don't know what 3D printer you should get, check out this article: Beginner's Guide on How to Buy a 3D Printer.