These days finding a 3D rendering software seems a very difficult task. One may have to go through hundreds of options before finalizing the most suitable one. This does sound infeasible.
Moreover, these 3D rendering softwares for 3D printing come in different shades. Some are easy to learn and others have a very difficult learning curve.
For beginners, the task becomes even tougher. Knowing the fact that the experience of using these tools is little to nil, one can face enormous challenges when picking the right one.
This list is for those who are trying to begin their careers in 3D printing and are looking for free rendering software that can help them shift to the first gear.
List of 3D Rendering Software
The list is a combination of a few of the easiest and popular 3D modeling software. Some are cloud-based and others need to be downloaded. However, each one of them can be used for free for either life or for a limited period of time.
SketchUp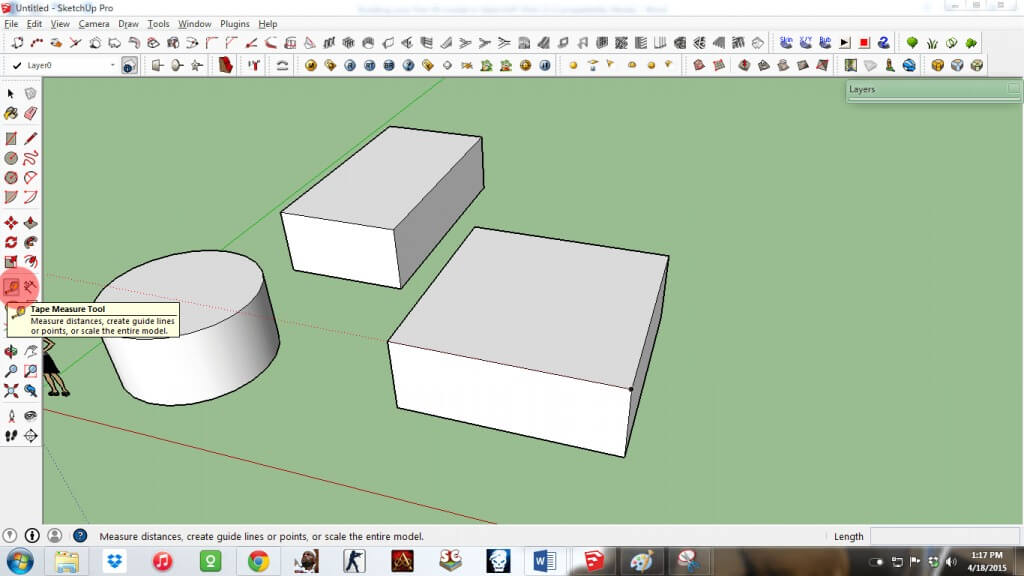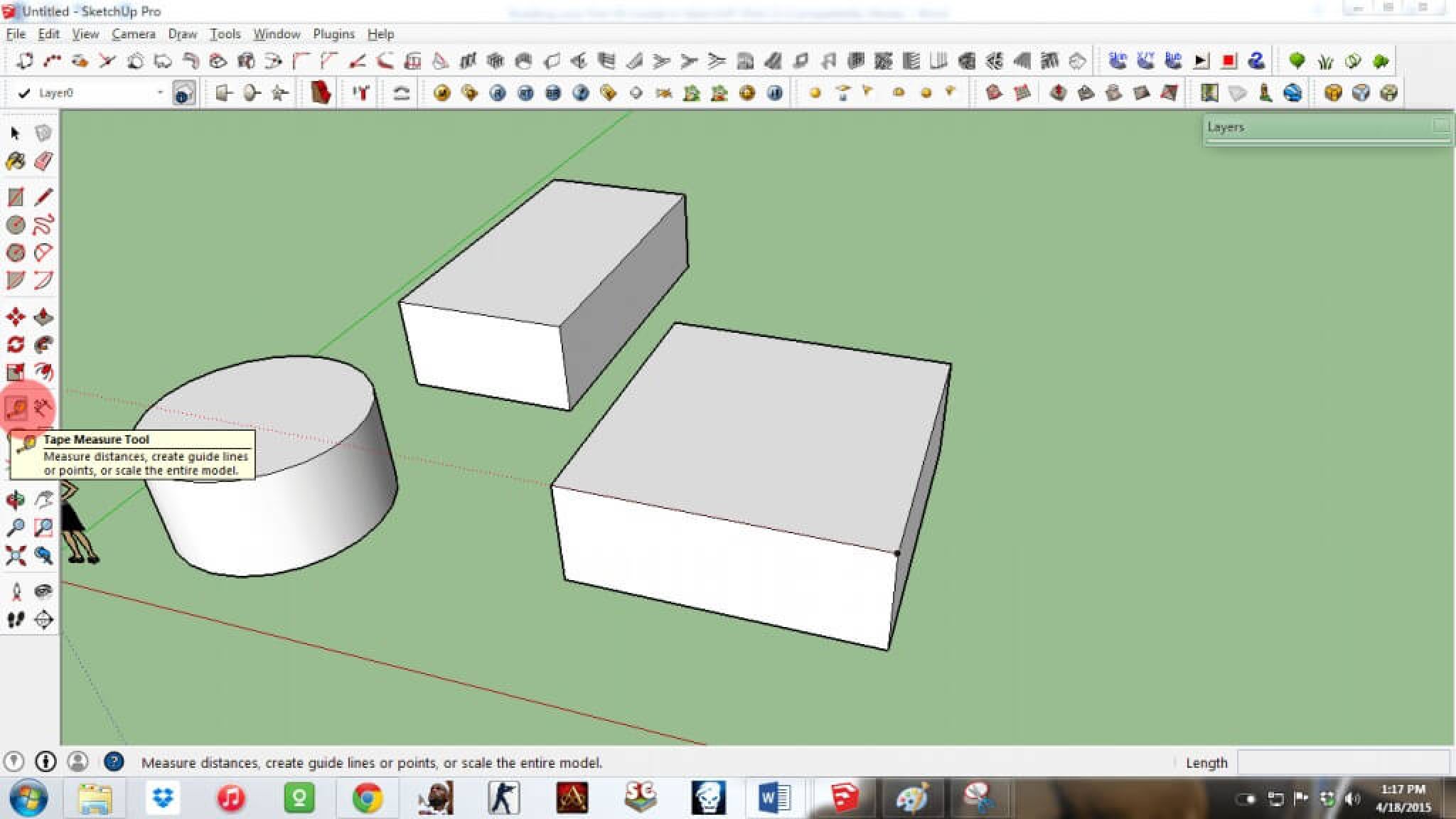 This software has a free as well as a pro version. Being an easy tool with many amazing functionalities, SketchUp has never left to amuse its users. It was created long back in 2000 by Lastsoftware. This was later acquired by Google in 2006 and is now owned by Trimble Inc.
The long years of existence have created a huge number of fans following for SketchUp. And, the popularity has tripled after the introduction of the free version.
Those who have been trying to hunt a software that is lashed with great features and is easy to handle can surely take advantage of this one. One can easily learn how to operate the software.
It hasn't been long since SketchUp started to grow as one of the most popular modeling software for 3D printing niche. 
With a user-friendly interface, one can get hands-on experience with 3D modeling without any problem. 
MeshMixer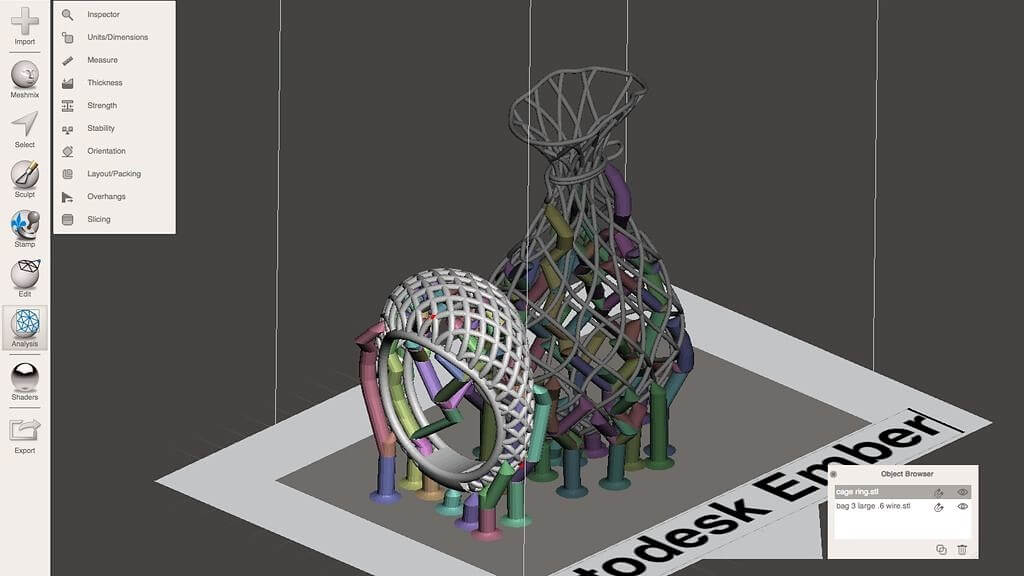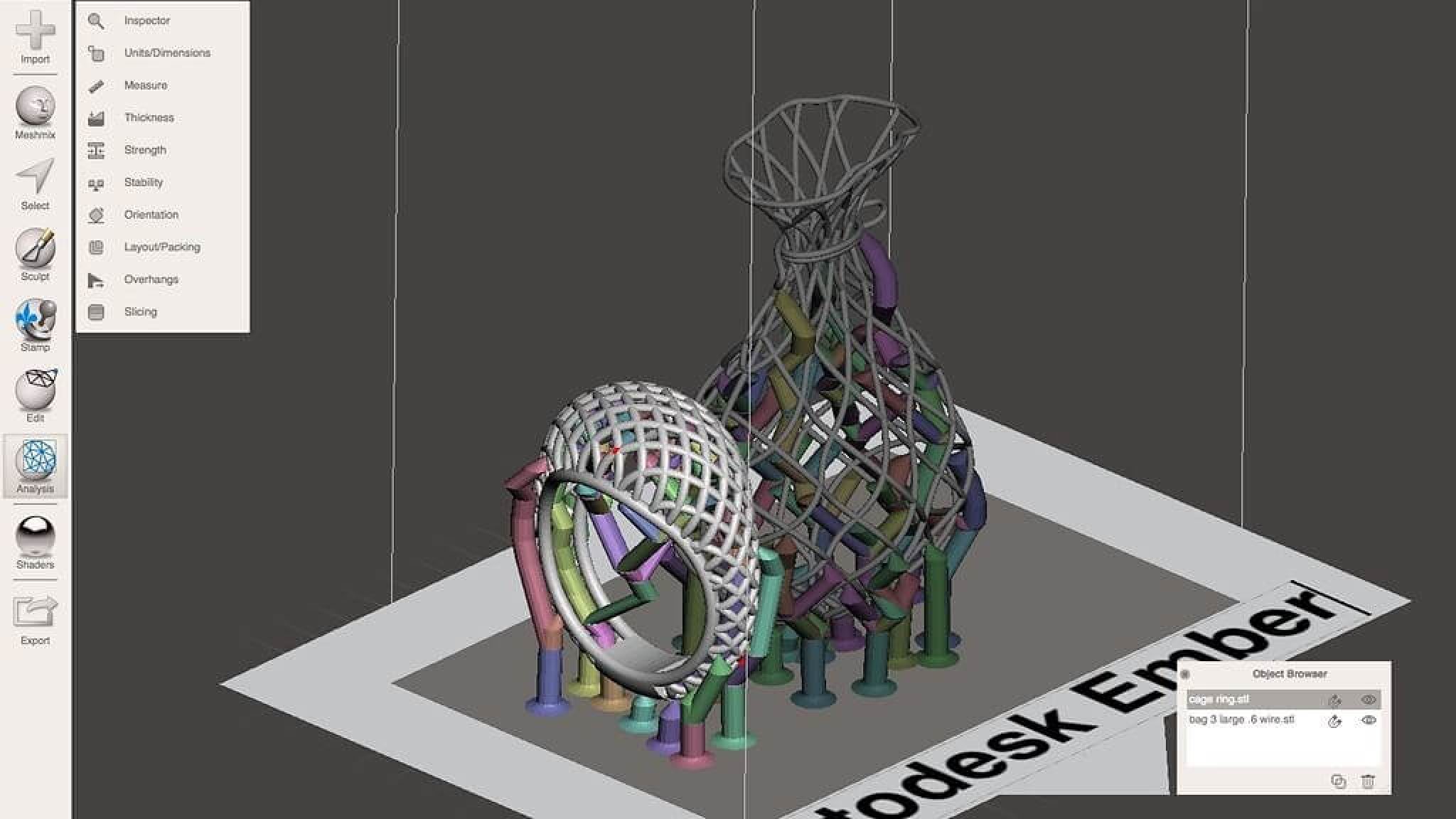 What makes Meshmixer different from others is the capability to edit existing files with unique controls such as animation, filling, hollowing, repairing models.
The best part is that the software is completely free. Users can ensure high-quality results when working with this option. Not only beginners, however, experts can also make use of some of the most exciting features available with MeshMixer.
This does not end here. The software can be used for topological optimization. This means that one can make lighter parts. Hence, saving a lot of cost and time printing the parts. Because of this feature, the software is very handy for designing parts used for the aerospace or automotive sector.
TinkerCAD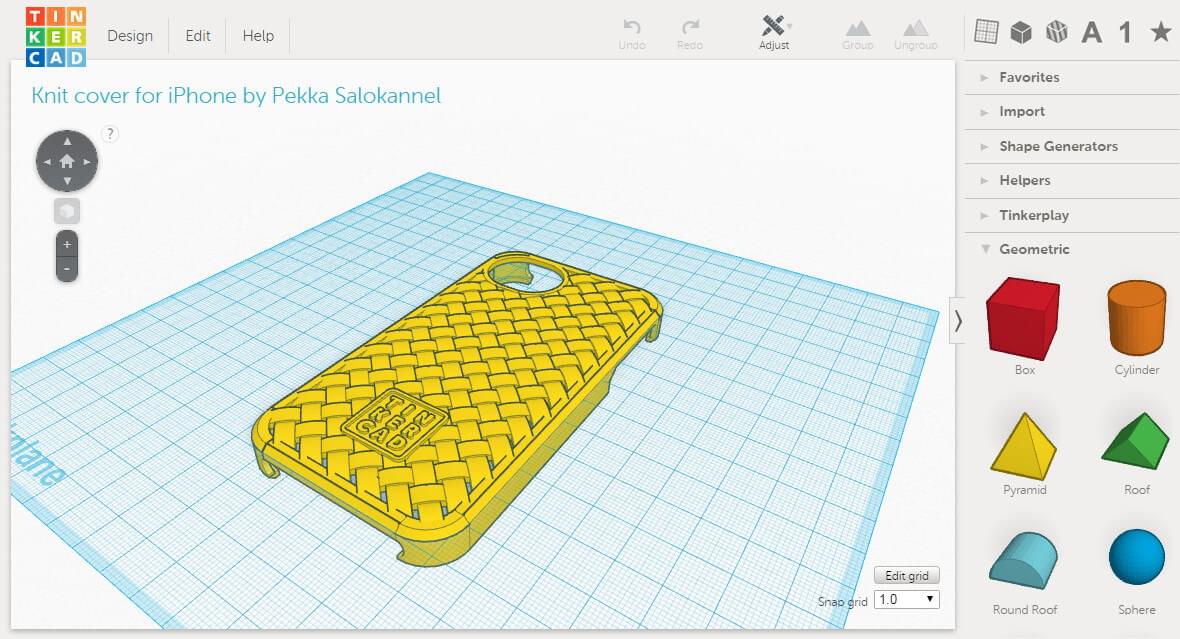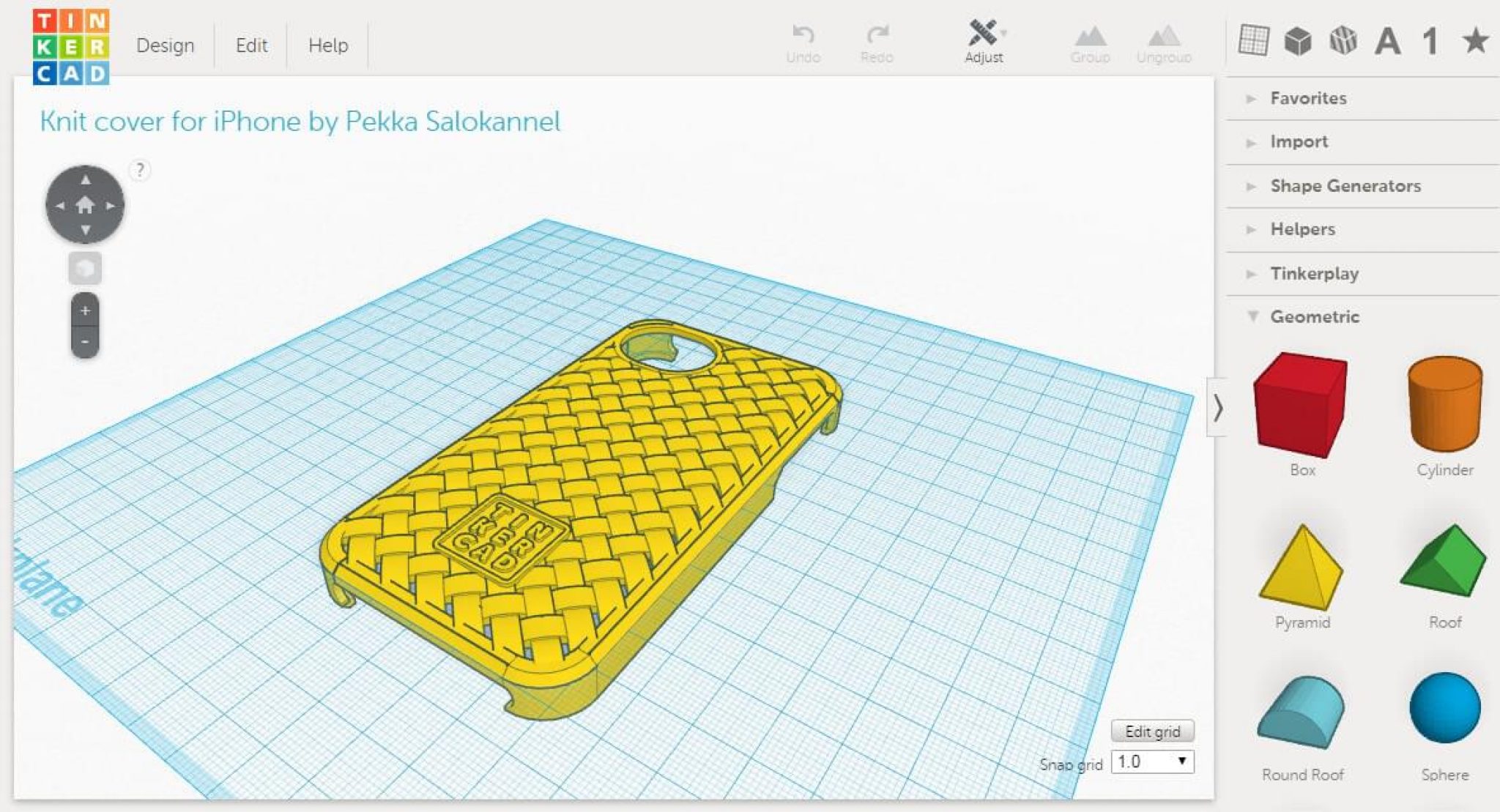 This one is also available for free. Created by AutoDesk, a company based in the USA, TinkerCAD is known for its results.
You may get confused to consider it a basic tool looking at the easy interface and smooth workflow it offers. However, the option is very wider in terms of functionalities and features it offers.
One can easily connect different shapes to create the final object. A perfect tool for beginners who feel that these applications aren't easy to learn. This would prove those stigmas incorrect that classify modeling tools as difficult and impossible to work with.
By making use of online videos and documentation available to help users, one can master the workflow of TinkerCAD in no time.
Blender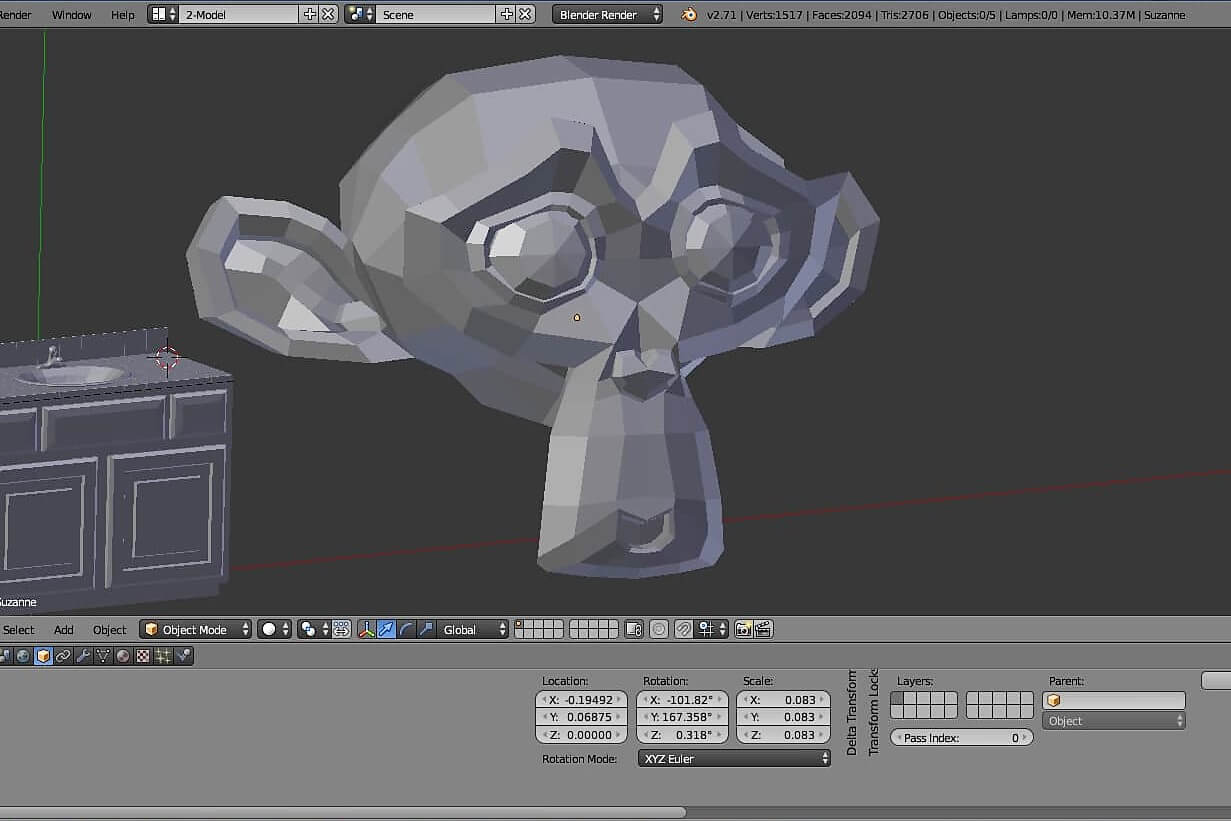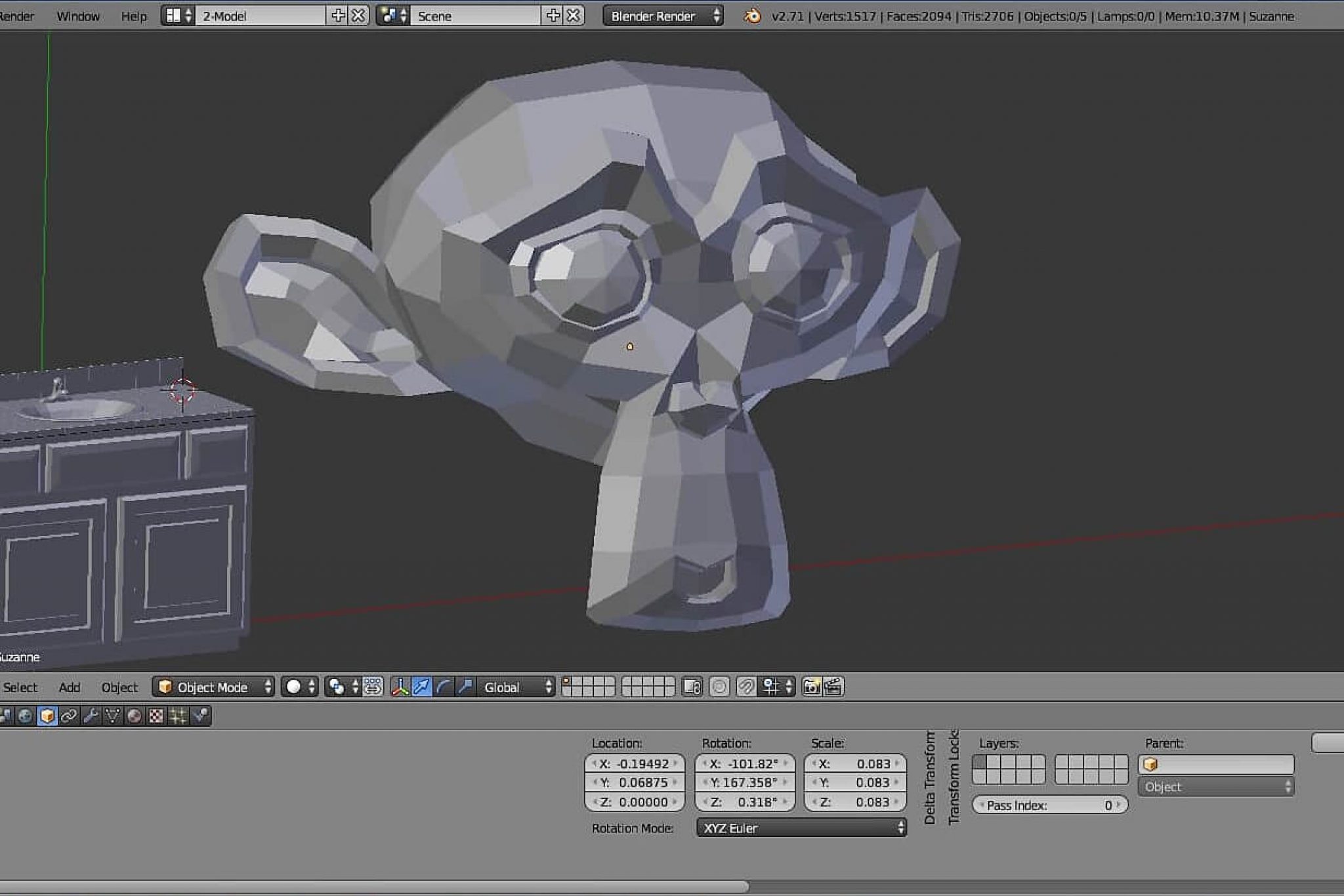 It is always exciting to mention those options that come for free. And, Blender is no different. The most amazing and popular 3D rendering software is available without a price tag.
Being from an open-source community, one can rely on the software for some of the greatest features for 3D modeling. 
The software is a complete package and offers a great number of tools to create stunning designs.
You may not find it very easy to work with like TinkerCAD, however, the software has a lot to offer. Being one of the most holistic 3D modeling software, its application extends to a wider range of industries.
It serves experts from niches like VFX, 3D model design, video games, and much more. The features of Blender are worth the mention.
It has an integrated game engine stocked with detailed sculpting tools as well as video editing functionalities. Beginners may find the software a bit difficult as the first 3D modeling platform, but the efforts are worthwhile. 
FreeCAD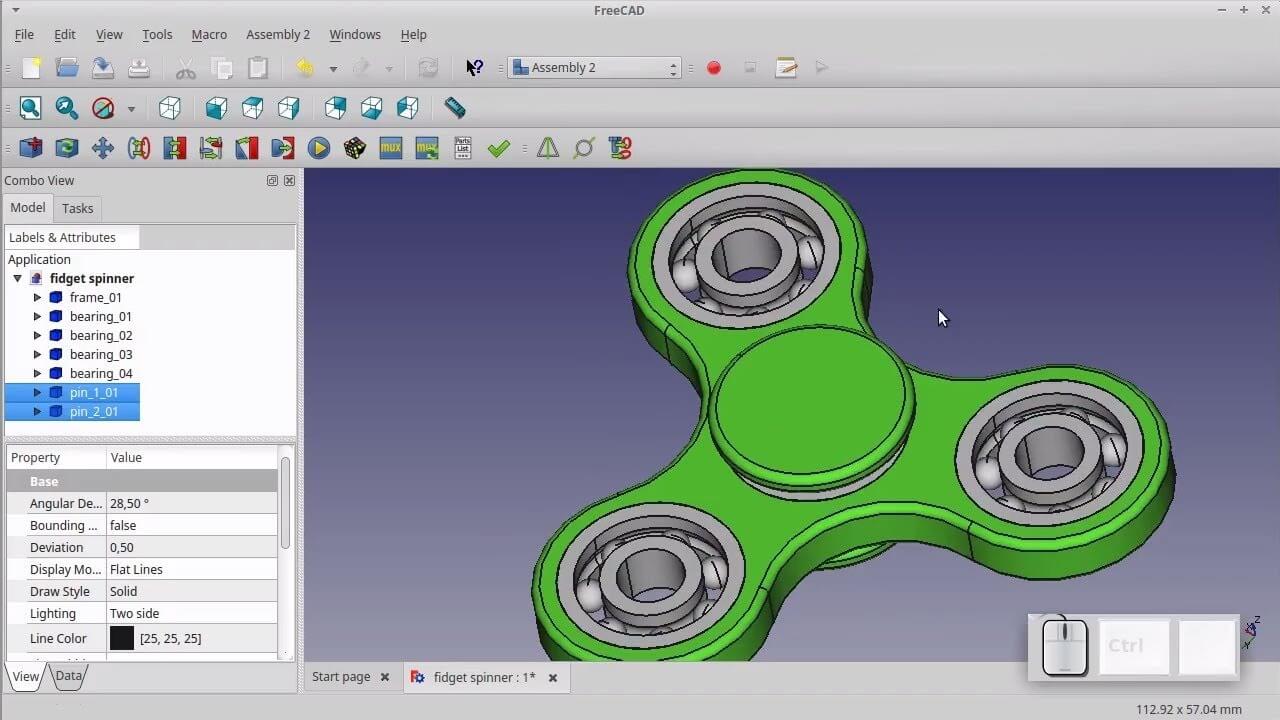 Beginners love to play around and experiment to understand what suits them better. In such cases, finding a free version to make the first move is much safer. FreeCAD is another free and open-source 3D rendering software used for 3D printing projects. 
The software was released in 2002. This makes it a very old application. With many updates and latest releases, the software has managed to stay in the game till now.
There has been significant development across the FreeCAD community and the number of people looking up to this software has also raised higher. 
The software was initially designed to cater to the mechanical engineering industries. However, with time, FreeCAD evolved and started serving different niches including 3D printing.
One can easily create interesting models using this software. Moreover, if you are familiar with Python, you can make the changes to the software as it's an opensource application. 
OpenSCAD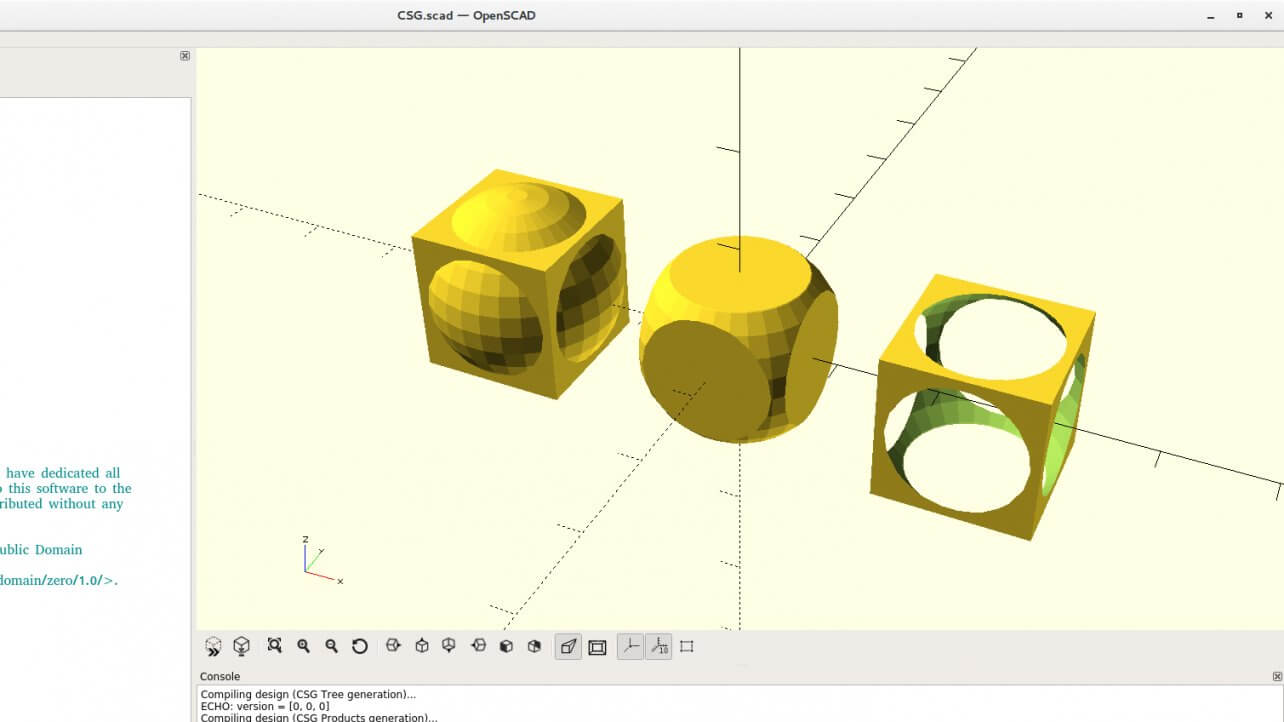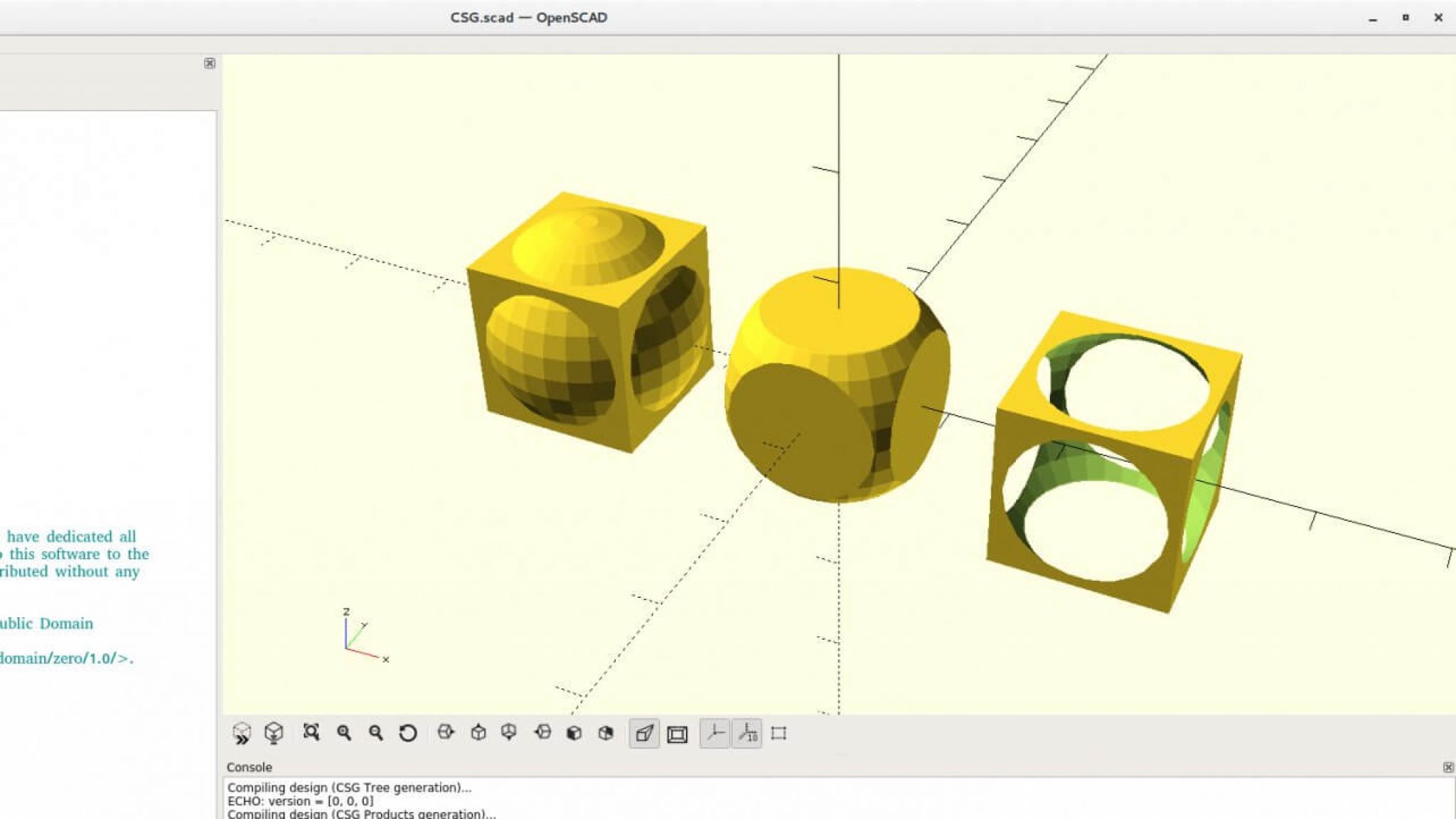 If you aren't the one who can work around with codes, this is not the option for you. OpenSCAD is for those who prefer scripting over usual artistic designing methods.
Do not be fooled by the free download option. It is not easy as any of the other free 3D modeling software. However, if you are ready for a roller coaster ride, you would end up learning one of the most powerful tools. 
Two experts, Marius Kintel and Clifford Wolf released the software in 2010 and have been able to maintain the updates consistently to stay in the fight.
Why we call this software for beginners is because of its capability to let users design 3D parts with just a mouse. The main attraction is the unique features that the tool offers. On top of that, one can experience advanced features for free. 
You could be a beginner for 3D modeling, but you must have intermediate skills in computer languages and a little bit of coding and scripts. If you think that is too much to ask, you can anytime try the other 3D rendering software listed here.
Sculptris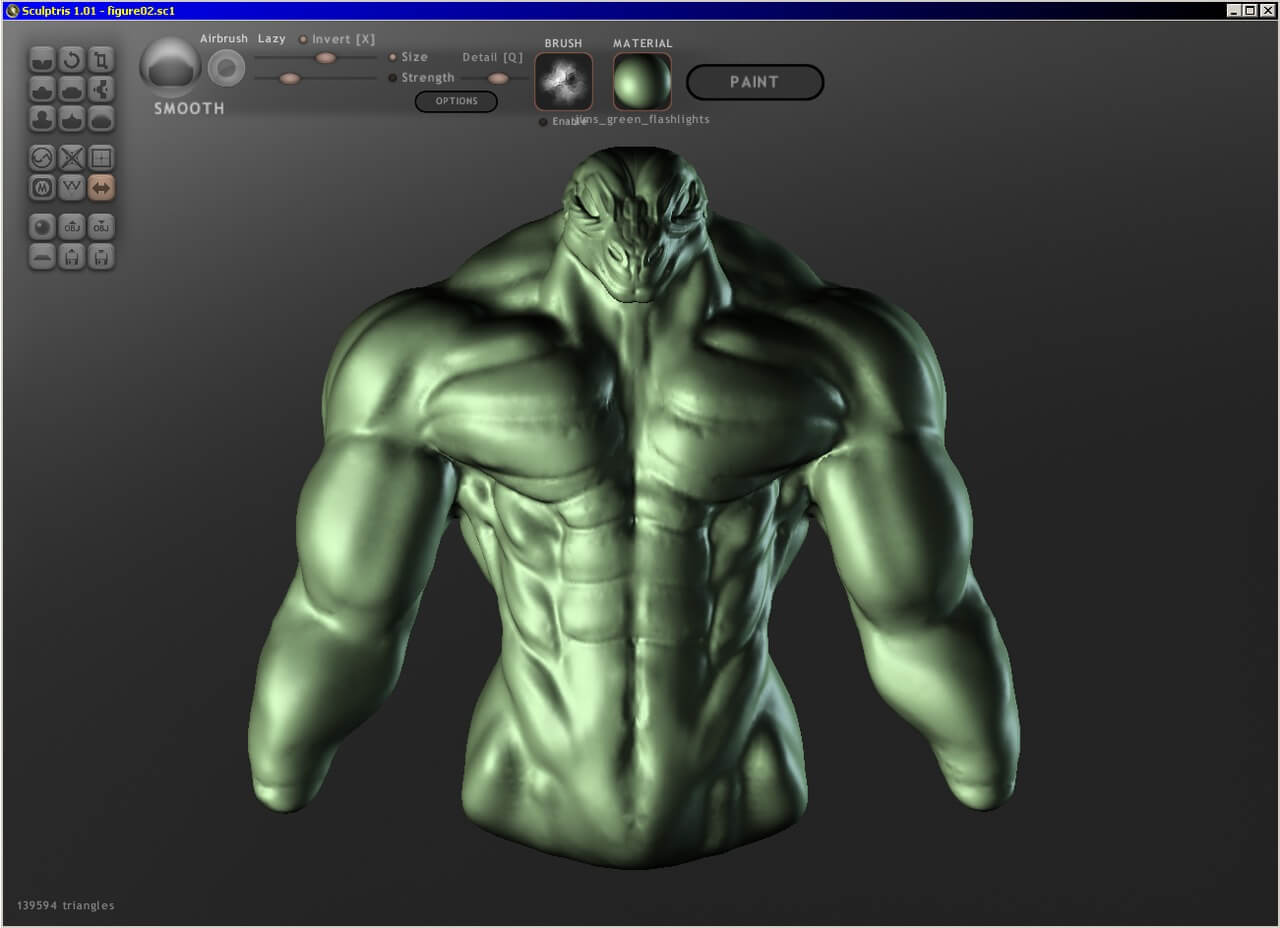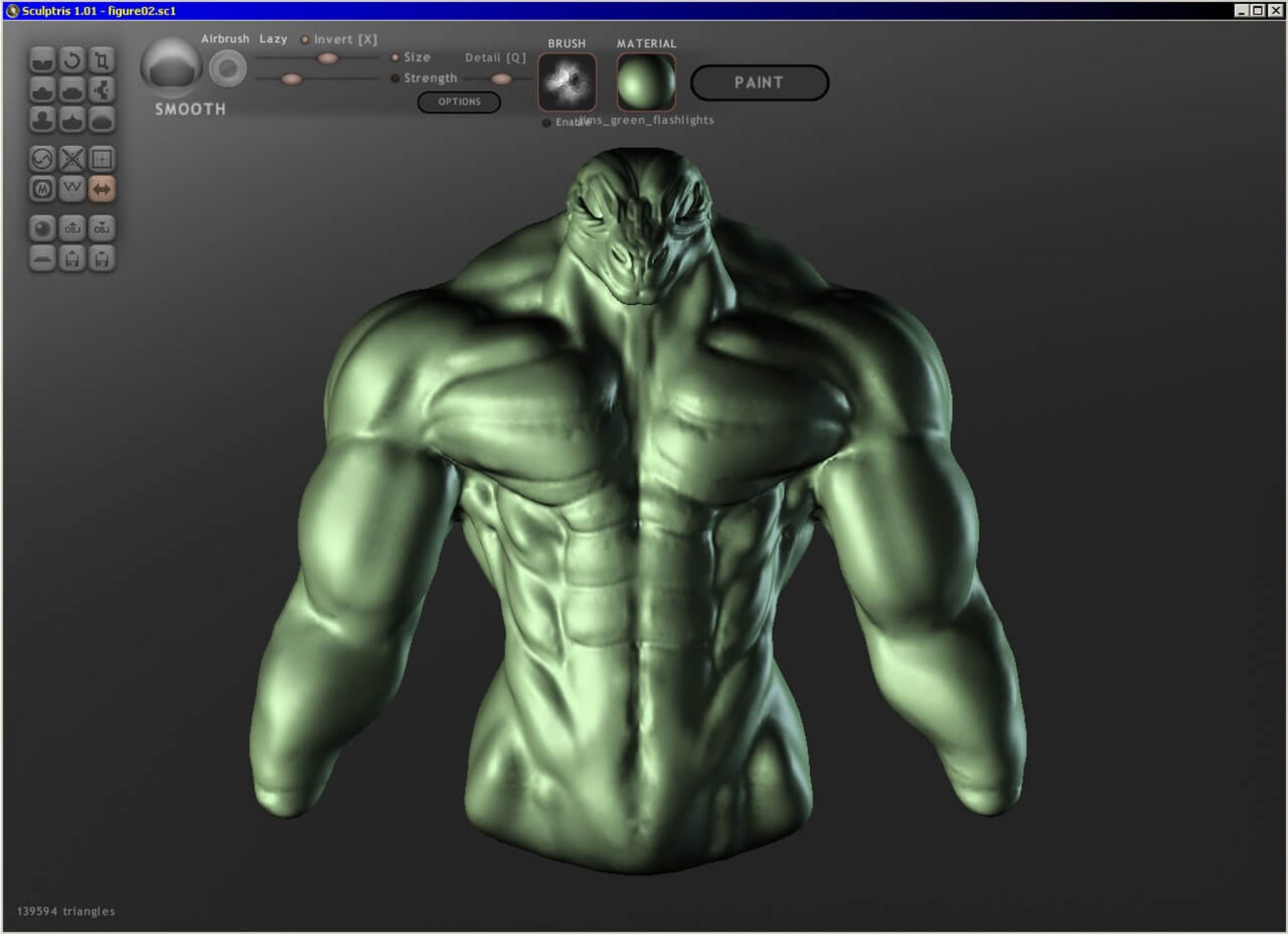 You would love to work with this simple and user-friendly software. The amazing features that are easy to learn to inspire beginners to easily pick up the pace with 3D modeling.
One can use the import and export features which makes the overall task easier. Either it's about editing an existing design or creating one from scratch, this software makes it hassle-free.
One can consider Sculptris to be a concise version of ZBrush that is recommended for professionals. Hence, it carries many useful features to help beginners step forward fast. The easy learning curve and a lot of guides and videos available online, make it a breeze to work with this application. 
Fusion 360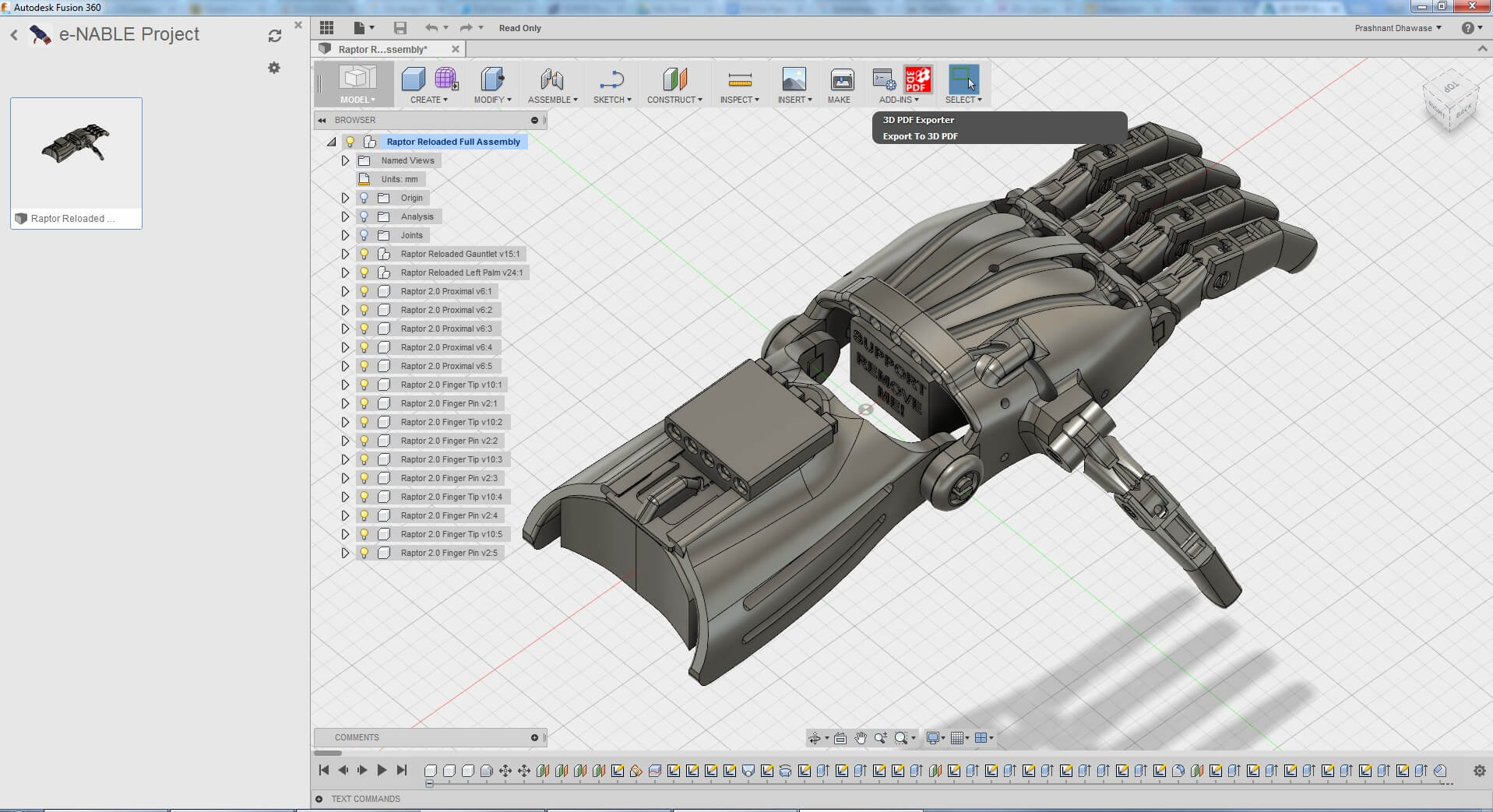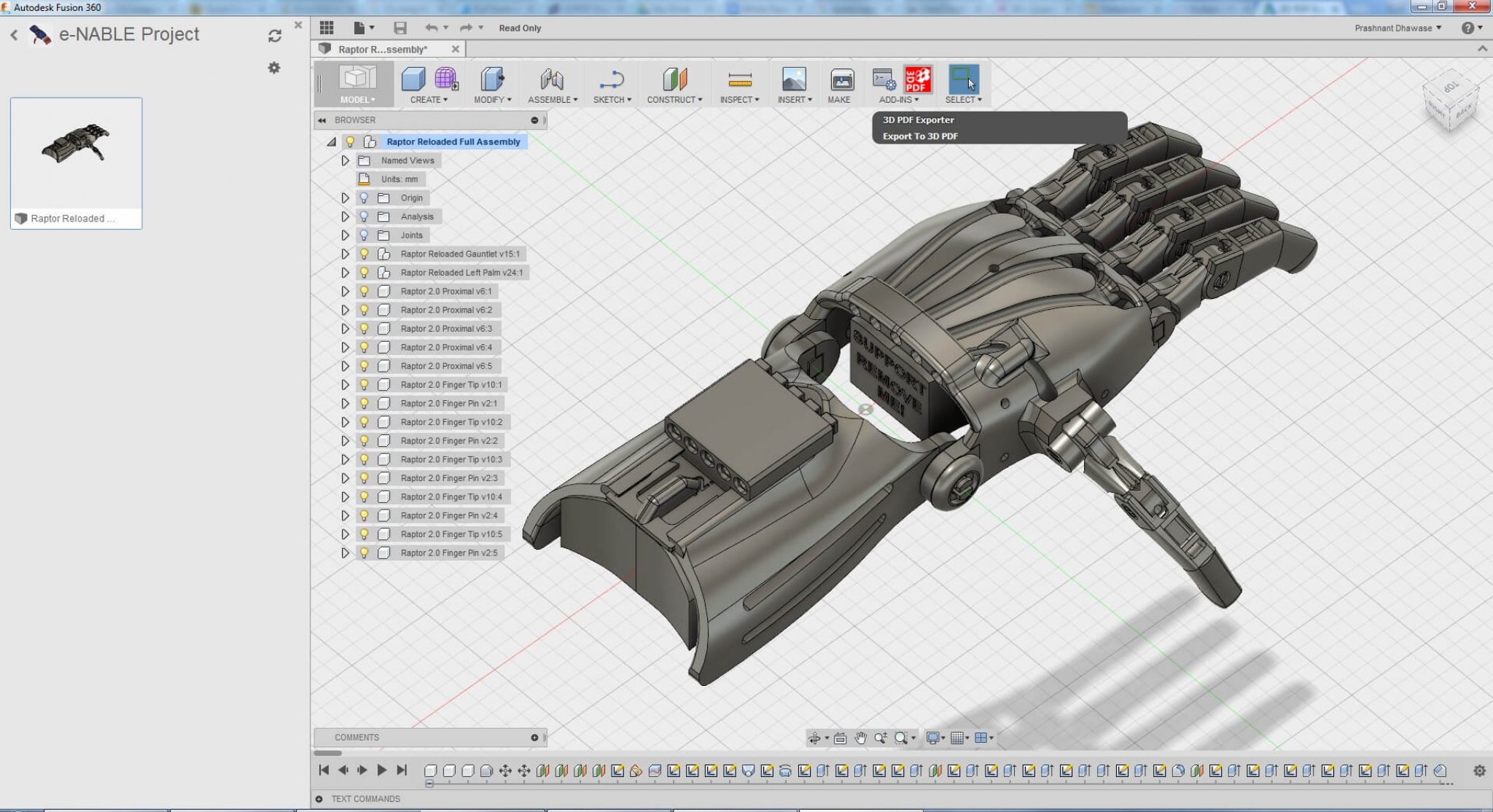 This one on the list was specially designed taking into account the needs of schools and academic institutions. Fusion 360 was released to help users start their 3D modeling experience.
This one is also offered by Autodesk. This is not a basic application but boasts a lot of advanced controls that professionals can utilize too. However, the easy learning graph makes it convenient for beginners as well.
Packed with intuitive features, this software allows file sharing over clouds. Hence, assisting multiple users in making edits to the same design.
Alongside this, it also features functionalities that assess stresses which may be encountered by 3D design. So, one can avoid failed prints that may occur because of these weak points. It is easy to export the files to the STL format as well. 
The company has thought out a plan to make the application more accessible. The free version which is available with three years of the license can help many educational institutions and start-ups to get into 3D printing.
A perfect software for those enthusiastic about adding new skills to their forte. The user base is increasing exponentially and all thanks to the best features that Fusion 360 offers.
3D Slash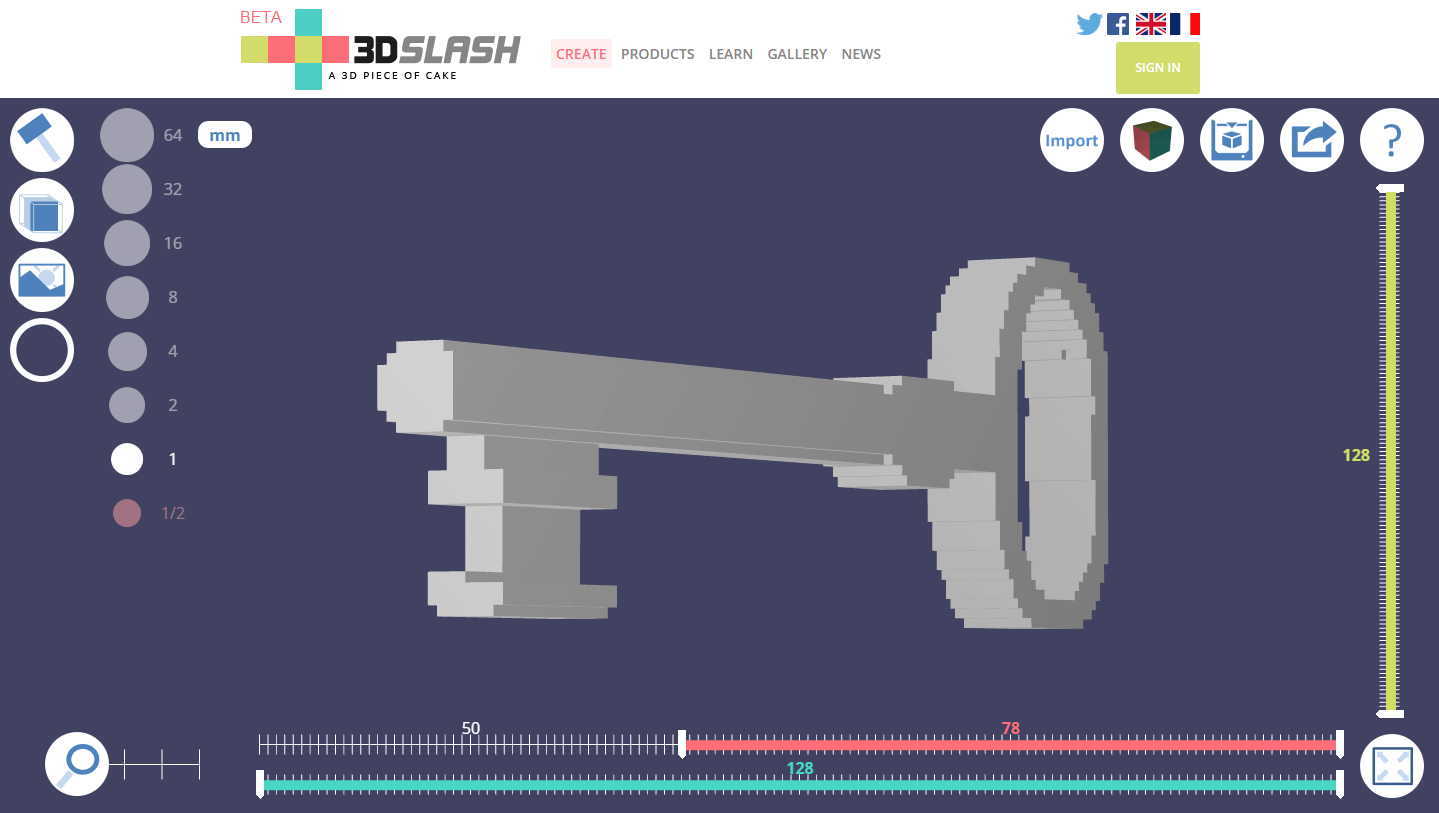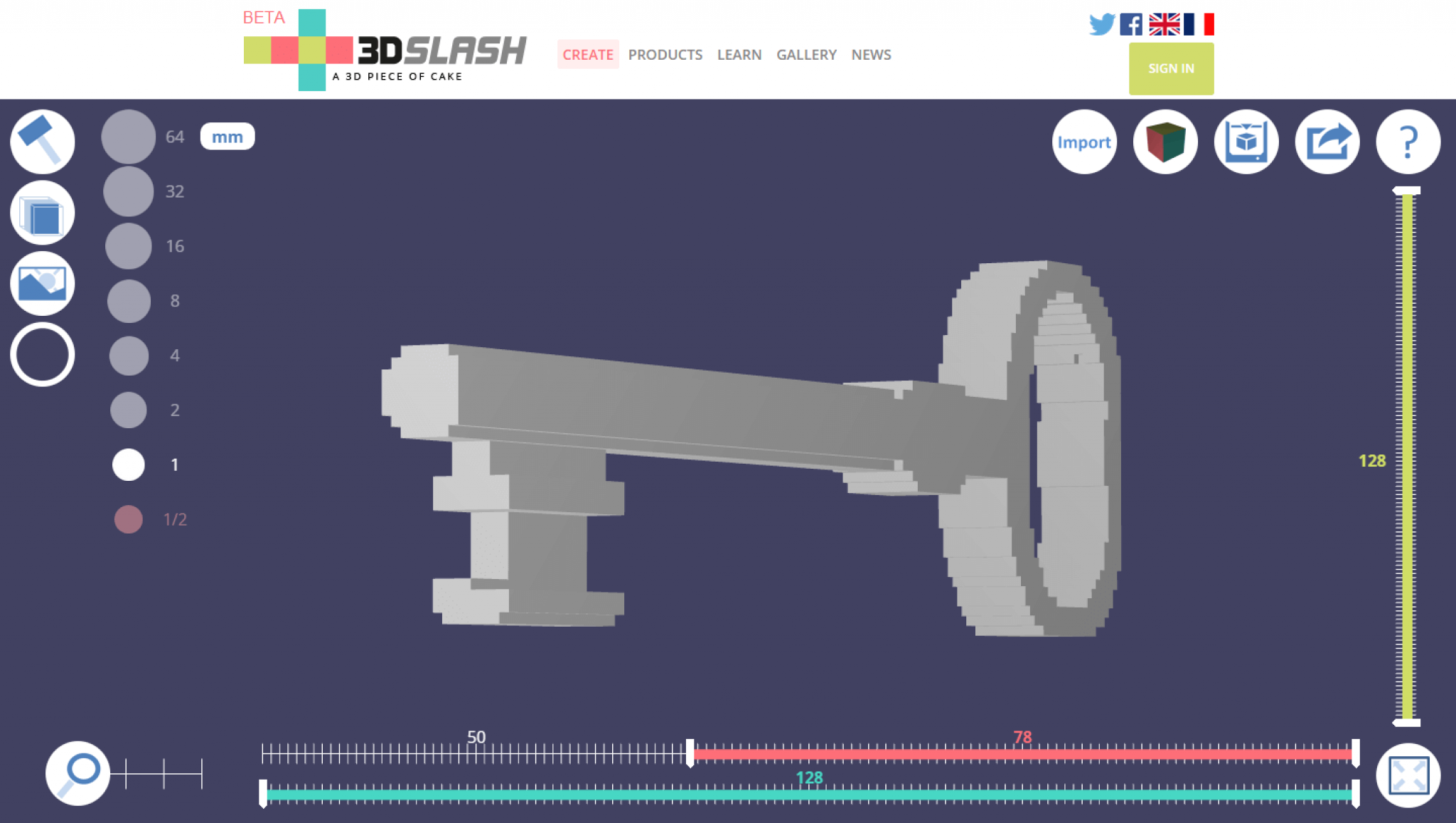 Minecraft used to be a very popular game sometime back. If you have played it, you would know what to expect from 3D Slash. 3D rendering software is designed based on the idea of Minecraft.
To 3D model using this software, you start with a cube that is reduced gradually with the help of various tools available until you get to the desired shape. 
It is also exciting to work with the software. The kind of workflow it offers suits every beginner with no prior experience with 3D modeling software.
The application helps the user achieve the most accurate designs with precise detailed turns and sides. Users can carve beautiful edges and the complex geometries are made without trouble. 
However, the beginner's version that comes for free may have some limited features. But enough to get you started right away. After a few tests and trials, you would be able to start designing from scratch. For the best quality print, you can use smaller cubes.
Otherwise, you can end up with pixelated models. However, smaller cubes will raise the complexity of the design. So, you can take it slow and learn while you experiment with your designs over time.
One can easily say that the possibilities are many and suited for all kinds of users. With a slight effort, users can build and create amazing designs.
SelfCAD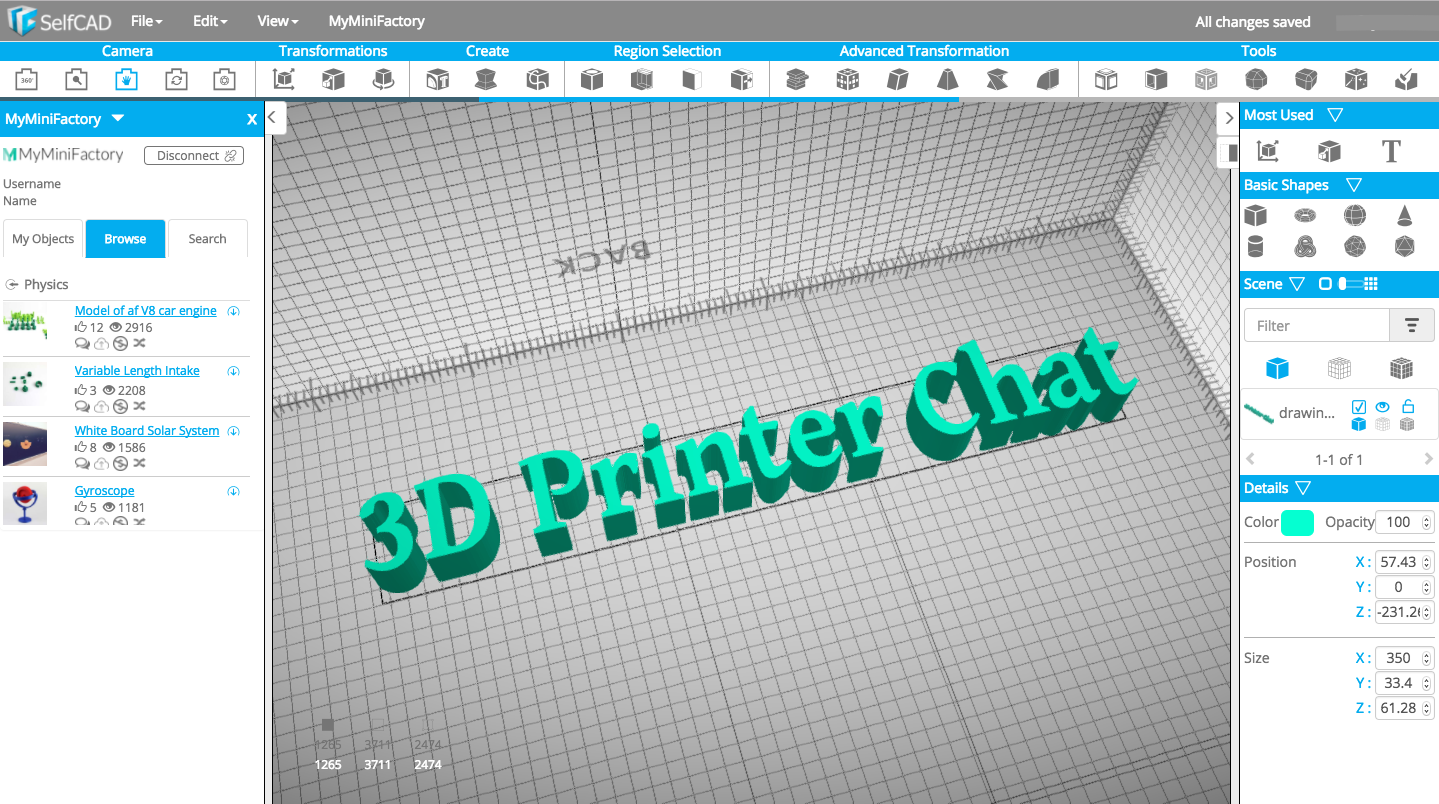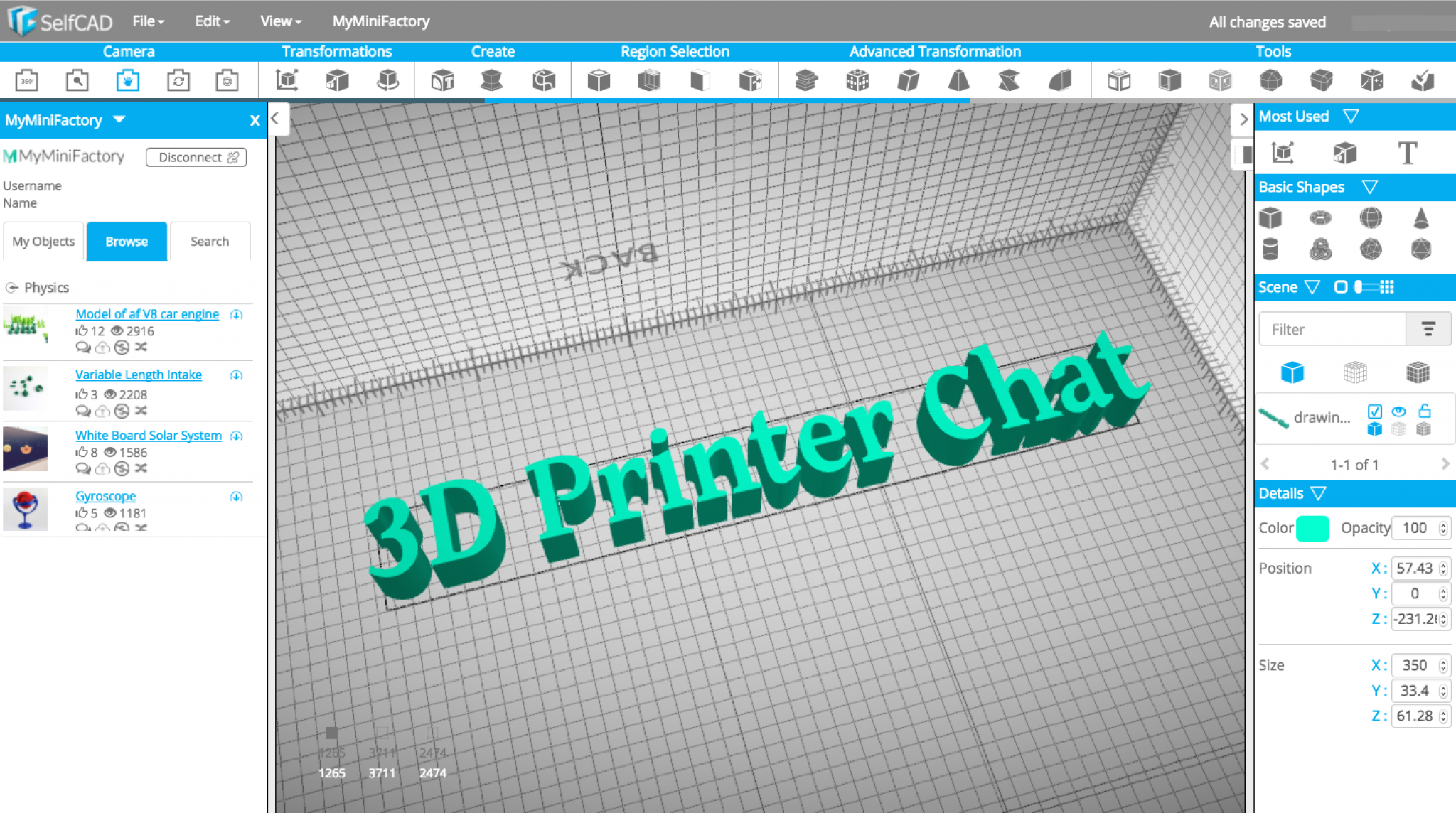 The amount of work required to learn this software is comparatively lower. With less effort, one can start designing models for 3D printing using SelfCAD.
The company has tried to concentrate on education and spreading the knowledge of 3D modeling. Hence, the software reflects the same goal. It is easy to operate and is very simple to learn.
It has all the basic and important tools that can help users create amazing designs while not getting into too much complexity. Keeping the fun quotient inside the design regimen, the application boasts a user-friendly interface. You also get to enjoy the browser-based slicing tools.
Overall, you get the simplest way of putting your imagination together to create a fascinating design in easy steps. Built for beginners, the application makes sure to keep you entertained with easy layout and smooth workflow.
You would not fall short of any tool that you may require being a beginner. Hence, the application is very much popular among schools and start-ups. Users spread across different age groups. One can make use of this software for 3D printing and doing other jobs as well.
The Conclusion
Are you scared of 3D modeling tools? Many users feel the same way when thinking of 3D printing. The first thing that scares users is the design application which forms the base for 3D printing.
Many have the notion that these tools are only for professionals and cannot be used by those with no prior experience. However, none of these are true. There are multiple tools that are easy to get acquainted with.
One does not have to go through intense training or take special classes for making the first attempt at creating 3D designs.
You can start with a simple design. Let the 3D rendering software created especially for beginners help you take the first step. Let these guide you through the initial process of 3D modeling.
Be patient and look for guides online. Because these are simple to work with, you won't find much difficulty when working with these. Gradually, you can reach out to complex designs.
This is not just fun, but a great way to explore a new skill set. If you are interested in 3D modeling, do not let your fear hold you back. Try any of these applications and experience how it feels to create the designs you only imagined in your thoughts.