All

Favorite

Popular

Most rated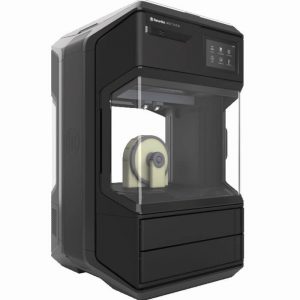 PROS:
Automatic Z Calibration.
Automatic Nozzle Calibration.
Automatic Material Loading.
Much of the printing system is completely automated thereby decreasing the overall inefficiency associated with the printer.
The printer is also well integrated with the CAD software meaning that all the flaws in the design can already previously be viewed and disposed of at the correct moment.
CONS:
The printer has a closed chamber which would mean that manual cooling would be needed after the part is printed. This would in turn lead to an increase in overall print time needed for an object.
Best price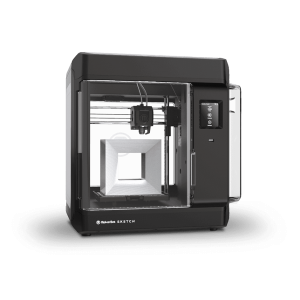 PROS:
You can maximize student innovation using this 3D printer setup. It gives you the facility as a teacher to combine hybrid classroom teaching with hands-on learning and unlock students' creative potential with accessible printing merged with project-based learning.
You can develop professionally, and gain confidence by following the fifteen hours of student curriculum with Design thinking and 3D printing. It provides you ISTE certification not only if you are a teacher, but also if you are a student. There is 3D printing integrated curriculum available for teachers that are applicable with PD credit.
The printer allows you to have a 3D printing collaboration from anywhere. You do not necessarily need to be around the 3D printer. The free cloud-based software with Makerbot Cloud print can be integrated with Google classroom. It will allow you to design print integrations across familiar software such as Tinkercad, Fusion 360, and Onshape.
By buying it, you avail the opportunity to join the largest 3D printing community of educators. Allow yourself to learn from curated lessons that are created by Makerbot Certified Educators and access more than 600 lesson plans across various grade levels and subjects.
CONS:
Makerbot Sketch Classroom needs active participation from your end. Whether you are a student or a teacher, you will have to also search for new ways to work out with this 3D printer. Also, after a point of time, you'd realize that the printer will not be effective enough to print intricately designed parts and functional prototypes on it. It can provide a basis for those who do not know 3D printing at all. But if you are a user who is above it, this 3D printer is definitely not for you.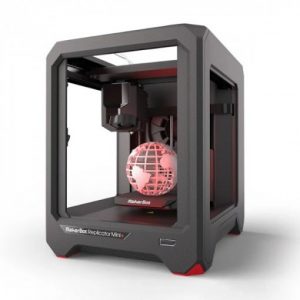 PROS:
Smart extruder plus
Compact
Easy to set up (in just 10 minutes)
Auto calibration
Auto bed leveling
Reliable
Great customer support
Removable build plate
CONS:
No dual extruder
Compatible only with PLA
Does not support high temperature
100 microns precision
Best price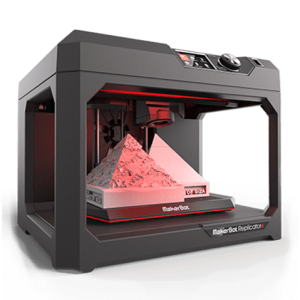 PROS:
Sleek and can be used inside your house as well
It is easy to set up with the help of instructions available on the mobile app
WiFi connectivity available
Remote monitoring is possible on mobile phones and tablets
Nice print speed
Larger build volume in comparison to its predecessor
CONS:
Print Quality isn't justified when put across the price tag the printer owns
The USB port has connection issues
Non-heated build plate causes warping
Third-Party filament usage limitation
Open Design and risky to use around kids and beginners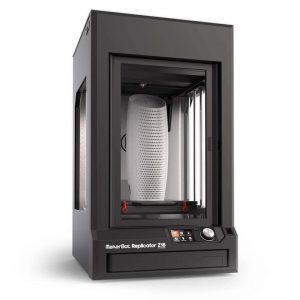 PROS:
Build volume area is perhaps, one of the strongest advantages of buying this 3D printer. This spacious area has been mentioned a couple of times above too because it leverages a better advantage to the customers in the long run. This big space enables customers to print bigger items and offers a competitive advantage over other printers. It breaks barriers of normal limitations associated with 3D printers and exceeds their limits, especially in the case of consumer-focused printers.
This 3D printer comes with a sophisticated design that has a 3.5" liquid crystal display, stronger connectivity options, inbuilt camera. Such a comprehensive design allows users to make better use of the technology available at their hands and deliver simple functionalities to them. Even though it has a bigger build area, it features a compact look. This compact look is encased in dimensions of 19.4" x 22.2" x 33.9".
This print is controlled through the use of either mobile or cloud applications. Such flexibility makes way for better accessibility to the end-users through all the printing stages and enables users to control features, power, and print types right from the comfort of their desk. The inbuilt camera allows users to continuously monitor different printing as well as connectivity phases. Such a comprehensive utility ensures that the customers are in true control of what goes behind during the printing process.
CONS:
Forcefully making use of a 3rd party filament for printing purposes automatically voids a customer's printer's warranty.
It only supports PLA.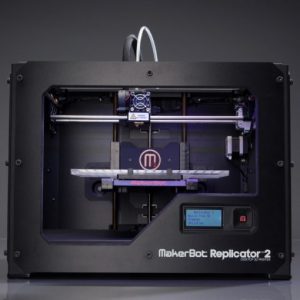 PROS:
Professional interface.
Good PLA filament.
Excellent software.
Active user community.
Plug and Play.
CONS:
Clogged print heads.
Acrylic build plate.