All

Favorite

Popular

Most rated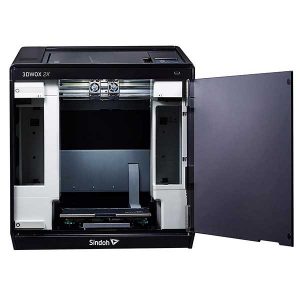 PROS:
Quiet to work with
Simple to use
High-quality prints
Dual extrusion possible
HEPA filter
Works great with ABS
CONS:
Expensive
Best Results with Sindoh's branded filament
Not much freedom for customization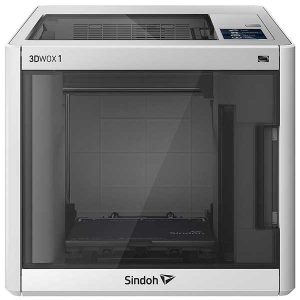 PROS:
Reliable
The printer is completely Plug-and-play with few setup requirements
It supports third-party filaments
Post-processing is easy with the inclusion of flexible build plate
It offers remote monitoring and remote print controls
Assisted bed leveling
Good adhesion on the print surface
Automatic loading of filament through its better and enhanced system
Filament run-out sensor
CONS:
The 3D Printer is not suitable for those wanting to use it just for fun
The camera positioning is somewhat annoying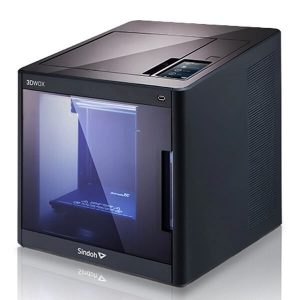 Sindoh 3DWOX DP200
Small scale business owners and professional 3D designers' expectations are what this 3D printer can primarily fulfill. Even hobbyists can experiment with the printer to learn more about this world and make up their minds about whether or not to build a career out of it.
PROS:
This 3D printer has a heated bed that ensures, anything that prints, sticks to the build platform. This is true for all the 3D printing filaments that you will want to print using the printer. The heat bed is also known to preheat itself so, decreasing the overall print time of the printer. Because you would not have to wait for it to be heated up and reach the glass transition temperature after that.
Wherever you are, you can operate the printer from that place. Not only operate but also monitor the printer using its inbuilt camera. There are areas in the printer which the smart manufacturer has ensured to light up with LED whenever needed.
Uniform heating which is a common issue in 3D printing, would not be an issue while you are printing using this printer because of its closed print chamber. It also adds the touch of stylish design, as opposed to open frame 3D printers. Also if you have kids at your place, there would be no risk in placing this 3D printer with them because they would not be able to interrupt the 3D printing process.
The printer comes completely assembled so, you start to plug and play with the printer. The software, as well as the interface used in this printer, is very easy to operate even for a non-technical person. The menus are simple, the guide explains one in a normal language, so it will take you minutes to start 3D printing with this 3D printer.
CONS:
You will only have to utilize proprietary filaments for 3D printing a part or functional prototype using this 3D printer.
The printer is limited in terms of its configuration and you cannot tinker with it much. There are a very limited amount of advanced options that this printer is equipped with.