Table of Contents
3D printing market is showing a remarkable surge in the growth of 3D printer applications. And, the jewelry niche, being one of the most dominating markets, too, has started to realize the nuances of benefits of including 3D printers in their production process.
Hence, the companies are also making room for newer technologies to provide better 3D printers for precise outputs. S300 series by Solidscape is a pair of 3D printers that are specially designed for the jewelry industry.
These printers use wax modeling for making castable waxes. One can design jewelry using various metals such as gold, platinum, silver, etc.
The ability to convert complex and rarest designs into reality makes these S300 series 3D printers the real gem. Although the niche often suffers from ups and downs in the demand, companies offering customized designs always stay on top of their games. And, 3D printers help make that possible in the easiest way possible.
Solidscape has come up with four variants of S300 series: Studio, S350, S370, and S390. While the technology remains the same, each of these variants differs in terms of resolution, speed, and production volume.
Introduction to Solidscape S300 Series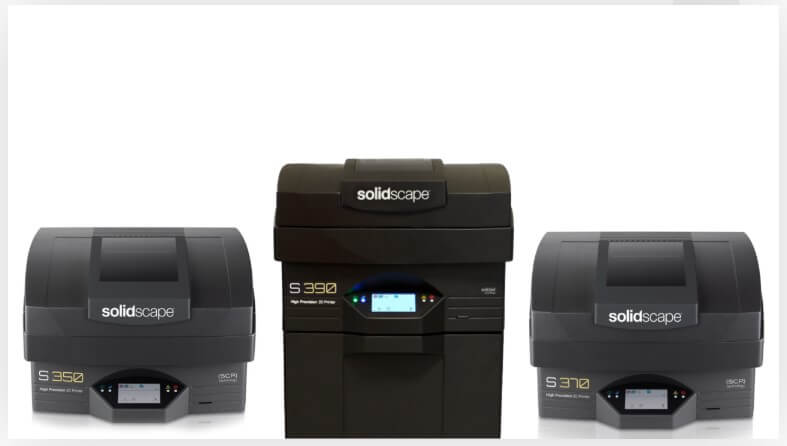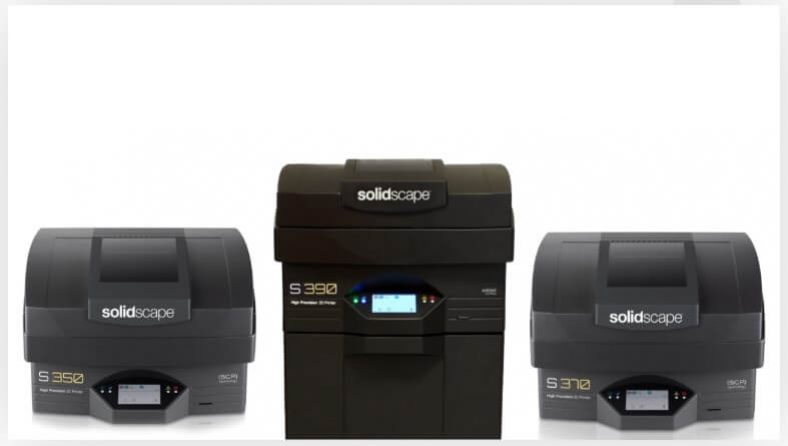 Solidscape S300 series are based on multi-jet modeling which is very similar to the ink-jetting process in 3D printing. The S300 series 3D printers are released to serve different needs of individuals as per their job requirements.
Studio: This is the S300 series first 3D printer designed for those working alone or with a small setup. Such as those owning small design studios or those who are custom retailers. One can build few designs in a day. Mass production isn't possible using this 3D printer.
S350: This is the next S300 series 3D printer. If you are a manufacturer of jewelry that requires high-end design, you can choose S350 without a doubt. The 3D printer can print a considerable volume of designs in a day.
S370: This 3D printer was brought in to provide better throughput. And, also to increase the speed of production to the next level by providing printing of a greater number of designs than S350 at once.
S390: The S300 series has more to add to the list. The S390 was introduced recently, by far, the most accurate 3D printer for jewelry designing. The 3D printer offers speed and accuracy at the same time. One can produce a large volume of designs per day with the highest resolution.
All these four 3D printers can help make great advancements in the field of jewelry making. The company released four versions to reach out to the different levels of community involvement in jewelry making.
So, let us unveil how these 3D Printers are making a huge difference.
S300 Series Review
S300 series, as stated above, is for custom jewelry designers. One who wants to create complex jewelry that are not possible otherwise can surely be benefited by the use of these 3D printers.
Features
All the variants of the S300 series flaunt extremely amazing features. The S300 series is backed with a number of unmatched properties, difficult to find with other choices.
Mess-Free Casting: The 3D wax patterns can be cast directly with the help of S300 series 3D printers. A direct route that takes the design to the investment casting makes the entire process easy and streamlined.
Cast in All Metals: The 3D printers prepare molds that can be cast in almost any metal of your choice suitable for casting. You can cast in gold, silver, platinum and many other castable materials.
Best Resolution: Even the resolution provided by the Studio 3D printer from the S300 series is amazing. You can very well imagine the results in terms of accuracy that S390 provides. Going up on the list would get you an even better resolution. You can expect the 3D printers to get you spectacular symmetry, perfection to details, wall thickness, and repeated excellence.
Hands-Free Post Processing: This is one of the best features of the S300 series. Because the support can be separated by melting it away in a non-toxic liquid, there is no need to make any extra effort during the post-processing methods. You would be left with the great finished mold with smoothest surfaces.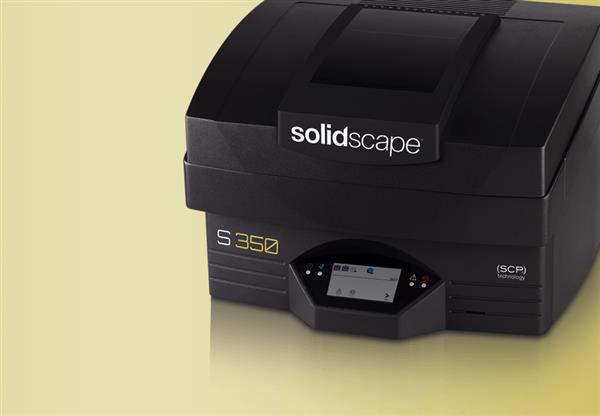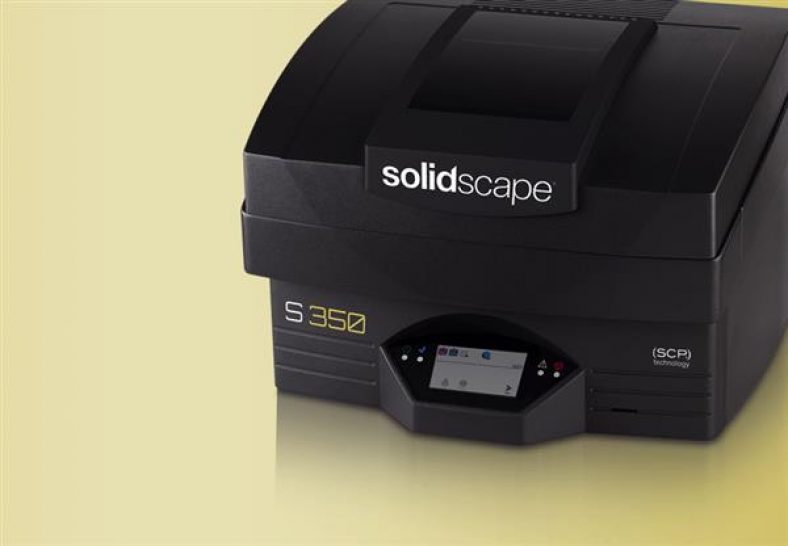 Specifications
The size of the variants of the S300 series has almost a similar specification. The 3D printers are designed to occupy 21.4 x 18 x 16 inches (558 x 495 x 419 mm) volume. The build space of 6 x 6 x 4 inches (152.4 x 152.4 x 101.6 mm) is available.
The studio 3D printer comes with 6 x 6 x 2 inches (152.4 x 152.4 x 50.8 mm). These printers weigh 36 kgs which are decent enough to handle.
Working within the operating temperature of 60 to 75 degrees Fahrenheit, it is safe to use. Moreover, power consumption is also decent.
Price
There is a huge price difference in the various variants of the S300 series. While S350 costs around $39,650, S390, the latest release by the company is priced at $55,650. The studio series is cheaper of all and S370 lies somewhere in between S350 and S390.
Although these printers seem too costly in the beginning, the way these helps in streamlining the entire jewelry manufacturing process makes these prices very well justified.
First Impressions
You are going to love the design of this 3D printer. Compact and comes in black color with a screen in the front for setting the desired design for printing. This one-touch operating 3D printer gets you the easiest possible way for creating designs and making room for complex designs.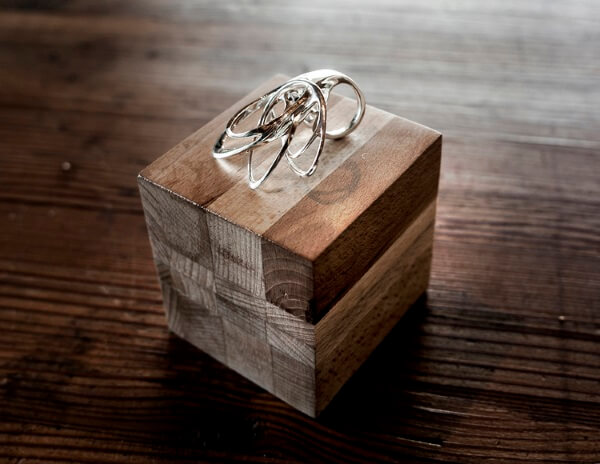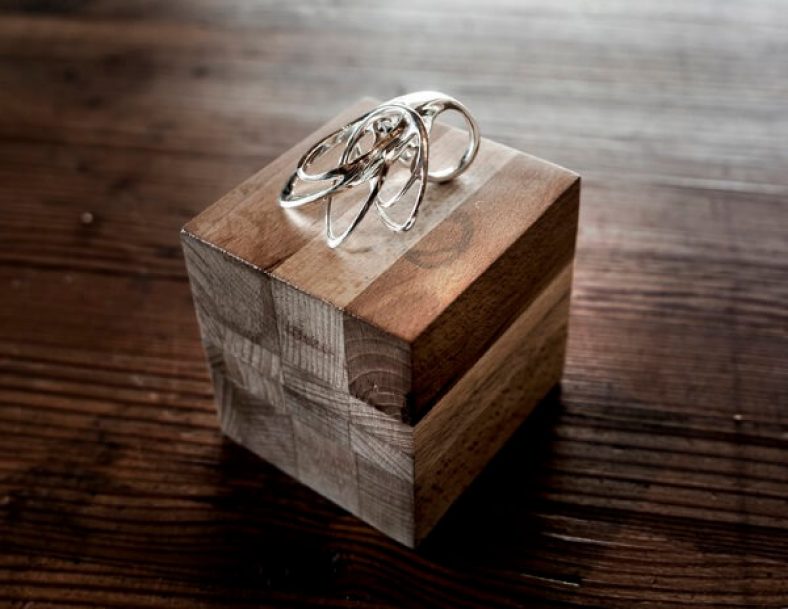 You can place it in at your workstation inside your house or in your office. It won't take much space. Moreover, you can different variants to suit your needs. So, you can choose as per your budget and working goals.
Setup
There is not much one needs to do to set up the 3D printer. The company offers a handbook and there are many documents available on their website as well to help you proceed with the setup.
Just a few steps and you can start printing your test design right away. The 3D printers are well sorted in terms of functionality and the redesigned delivery system gets users improved performance as well as enhanced assembly process. Not just that the printer is easy to use, the service requirements of the hardware is simple to meet.
Printing Type/Cost
As mentioned above, the printer runs on multi-jet modeling. This technology is similar to the inkjet printing and offers great Z-axis resolution with the lowest possible layer thickness for high resolution. The technology is used for depositing casting wax material which is done each layer at a time.
Once the layer sets up, another layer is deposited over the prior one. The best part is dissolvable support material.
This helps in making the entire post-processing method as simple as a piece of cake. You just need to dissolve the support in the non-toxic liquid to get the mold ready instantly.
Print Quality
S300 series 3D printers provide amazing print quality. You can create designs that look difficult enough to be considered impossible. However, with the S300 series, these designs can be given shape with the help of S300 series 3D printers.
The S300 series offers layer thickness between 0.00025 inch (0.00635 mm) to 0.001 inch (.0254 mm) at 0.00025 (0.00635mm) increments.
Users can select between the range and 3D print as desired. Even the resolution is something one must give a glance. With the stunning resolution of 5000 dots/inch (197 X 197 dots/mm) in both X, Y axis, one can expect the design to be highly precise.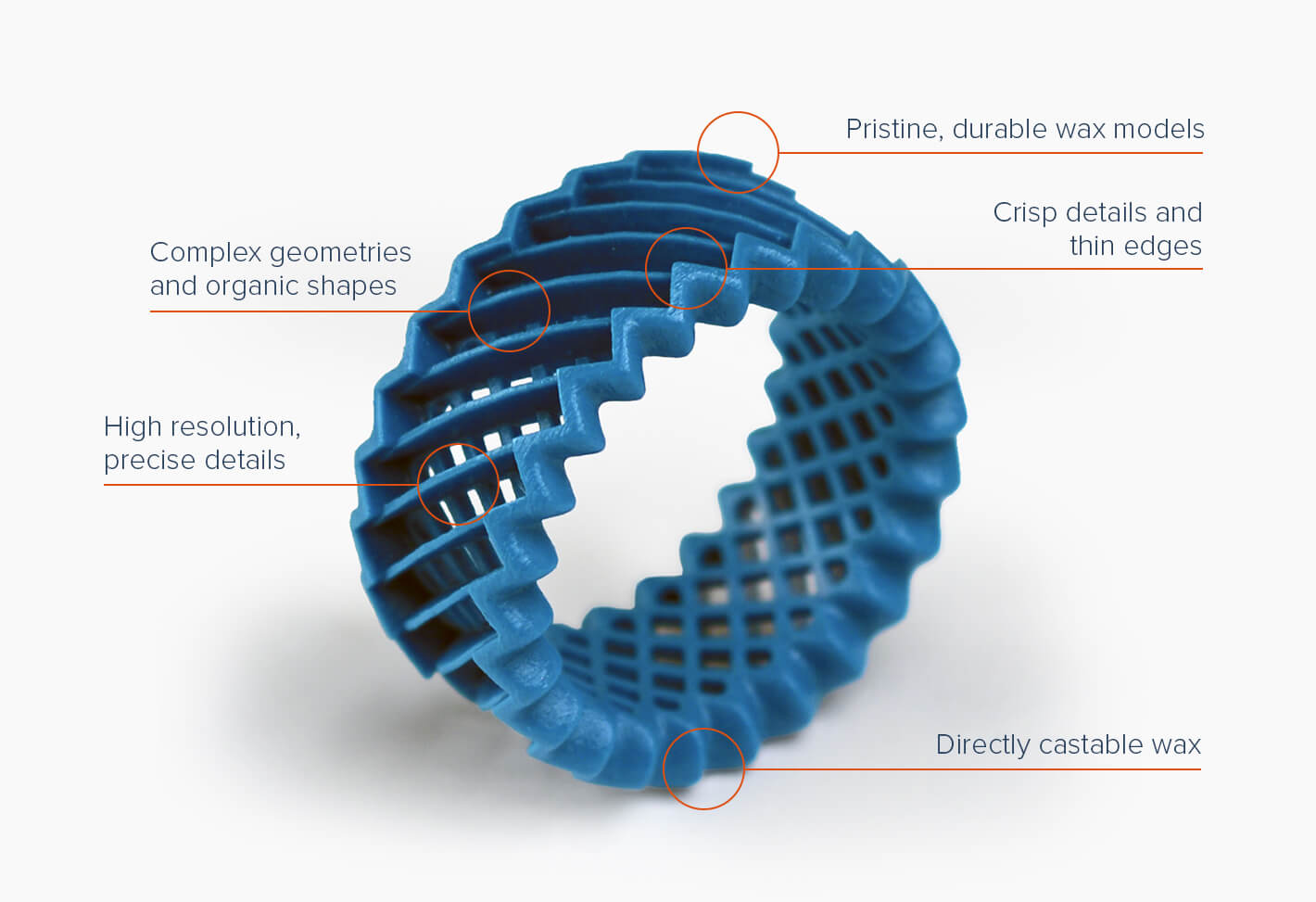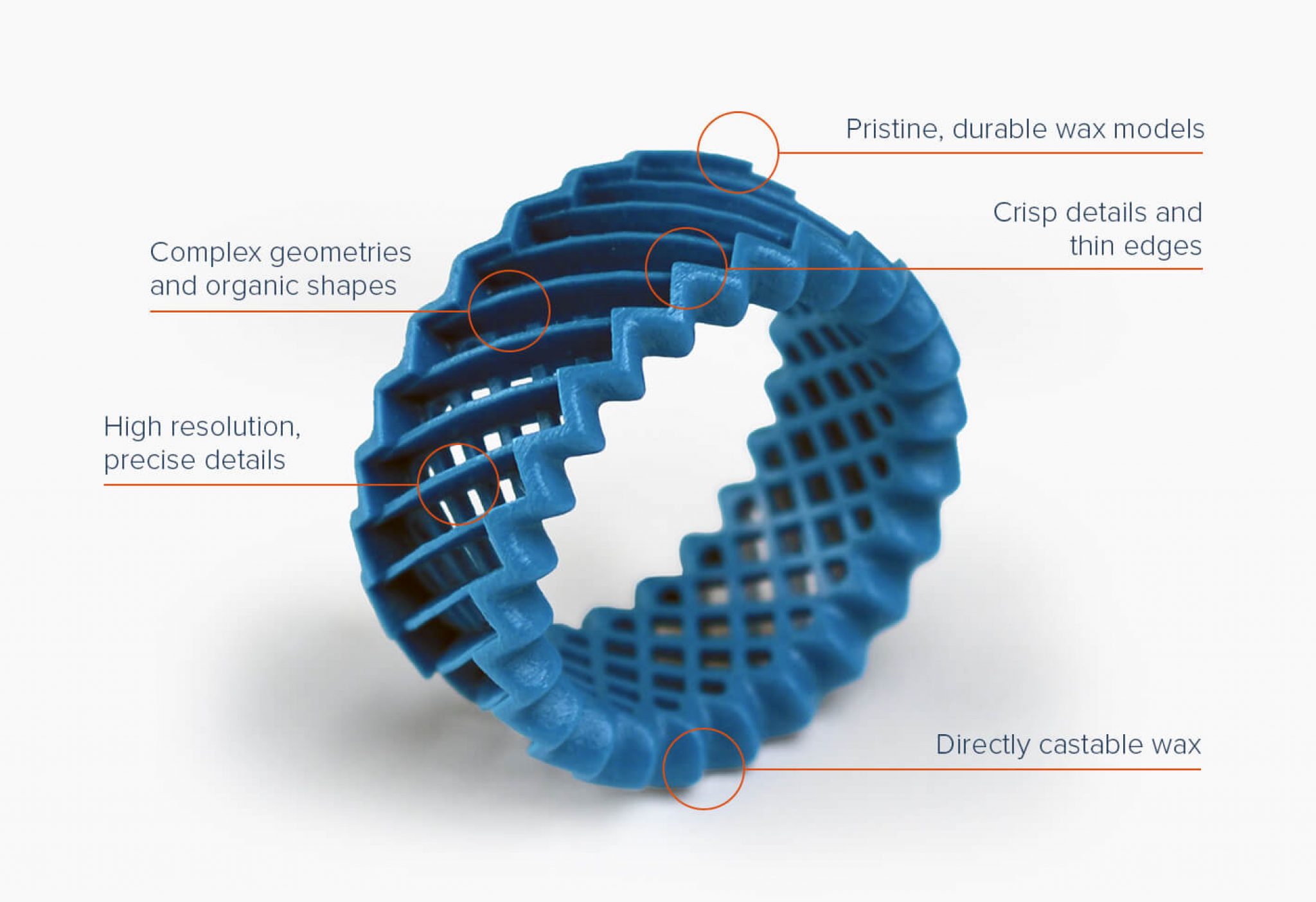 The parts produced by the S300 series have a great surface finish. This also depends on the layer thickness selected and can range up to 32 micro-inches.
To start printing, the one-touch process makes the job easier. The system covers fully automated fault detection features. Also, the printers are smart enough to start printing from the point of interruption to get the best print quality possible.
Software
The company has tried its best to get users the easiest possible way to work with the S300 series 3D printers. Hence, there is no room for extra effort in any phase of the design. The one-click software makes that goal of the company possible. The software included with the S300 series 3D printers is capable of scaling CAD files directly without the need to make any manual intervention.
Any .STL or .SLC files can be made available for printing with the use of one-click software. To connect the printer with the PC, one can use the high-speed USB 2.0 port or the ethernet port. Windows is the only operating system compatible with S300 series printers.
Customer Service
Users are well served in terms of assistance from the company. You can connect with the support through email and phone numbers. The technician is also available just in case. So, you can keep printing your designs without any worry.
Pros/Cons
The S300 series 3D printers have some pros and cons important to underline.
PROS:
Great print resolution
One-touch operation
Easy to handle
Accurate designs
Hands-free support elimination
Fast and precise design
Different variants for different purposes
CONS:
The products are pricey, especially the high-end ones
Not Support for MAC users
Factors Influencing Purchase Decision
Before putting a hand full of money into a 3D printer, it is necessary to check all the aspects beforehand.
3D Printer cost: As stated before, the S300 series is packed with four different printers falling in different price ranges. Those who are operating a small studio may find Studio 3D printer economical. However, the price is still a concern. These are not cheap but are worth it. So, it completely depends on how much one can invest in a 3D printer.
3D Print quality: There is no doubt that the 3D printers falling in the S300 series are designed for easy and best quality prints. So, you can trust the printer for getting you high-resolution prints with minimum intervention possible.
3D Print speed: The studio S300 series 3D printer isn't a very speedy option. This is suitable for those printing a few designs every day. However, if you are looking for a full-fledged operation and owns a piece of huge jewelry designing company, you may think of investing in the S390 series which comes with the highest speed and volume of production.
3D Printer capability: It is noticeable. Every 3D printer falling under the S300 series has been able to design complex geometries with ease.
3D Printer Practicality: In practical use, the S300 series could be employed for various usage. The application would differ depending on the scale of production. One can definitely choose the S300 series for all professional applications related to jewelry designing.
3D Printer User expectations: The expectations in terms of quality have been addressed perfectly by the company. However, the price is still a challenge that restricts its accessibility to the majority of the masses.
Verdict
Jewelry designing has been an undeniably important part of our trend. The demand is surging, and people are getting inclined towards custom jewelry, specially designed for keeping their uniqueness intact. Because of which the industry is falling prey to a competition that seems impossible to carry on for most of the designers.
Either it's a small town or a big city, jewelers find it difficult to cope with the existing demands of the customers. The brink of success can only be crossed if jewelry designers start getting their hands dirty with custom designing. And, the S300 series can help make that possible.
The 3D printers series, made for those who love getting creative with jewelry designing, instead of manufacturing the old designs with few changes. An industry that seeks newness and uniqueness in every design presented, can only be served by a 3D printer capable of providing speed, accuracy, and simplicity.
S300 series has got all that. The price isn't that economical for many but is capable of paying a huge time when considered as a long-term investment.