All

Favorite

Popular

Most rated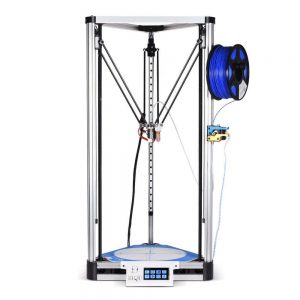 PROS:
BIQU Kossel Pro features liner rails enabling smooth movement of print head to the bed and back.
TMC 2100 stepper motors make the overall 3D printing process possible with negligible amount of voice.
The printer displays very fast print speed. Objects that will hours to print on other printers, will take only an hour on Kossel Pro.
It offers a large print area.
CONS:
There are complains about the printer's stock print cooler.
PTFE tube way has problems of clogging.
Stock firmware of the printer should be updated to the community firmware for betterment.