Have you ever thought about bringing your imaginations to reality? It is now possible with the aid of additive manufacturing. However, you will need CAD software for creating, modifying, analyzing, and optimizing a 3d design.
Previously, this CAD program was used to create organic designs for animated films and video games. Now, with the advancement in technology, they are used by all designers, engineers, architects, and professionals for visualizing their ideas.
There is plenty of free CAD software available in the market. However, not all of them are feasible to create a 3d model. In addition, many of them that enable you to do so are not suitable for beginners. They vary in their complexity levels. Thus, it is difficult to choose one that suits your expertise.
For beginners, it is best to start one that is user-friendly. In addition, it should be simple to understand and easy to use. They should focus on basic learning and then move to complex software once they have mastered it.
Moreover, it is frustrating to invest days and time in learning complex software and wait to start 3D designing when you have little or no experience.
To overcome these challenges, we have listed the top free online CAD software that offers flexibility to first-time users. You can easily select one that matches your capabilities and printing goals.
What is a CAD Software?
CAD program stands for Computer-Aided Design. This technical tool aids the development, modification, and optimization of the 2D or 3D designs using computers.
In 3D printing, CAD software enables users to design 3D models with highly specific details that include dimensions, material properties, tolerance, and printing process information. You can save this file in the STL (Stereolithography) format, a de facto file format, for additive manufacturing.
Some CAD software offers various advanced features to professionals for better visualization of the product's design. They also provide functions specific for mechanical designing, architecture, aerospace engineering, astronautic, and industrial designing.
Enthusiasts and Domestic users can also use it to create 3D model designs that they can use to 3D print with their FDM or SLA 3D printers.
List of Free CAD Software for Beginners
| Name | Link | Nomination | Overall Rating |
| --- | --- | --- | --- |
| BlocksCAD | | Best For Kids | 8 |
| TinkerCAD | | Shortest Learning Curve | 8.7 |
| Morphi | | Powerful | 9 |
| Shapr3D | | Clean & Intuitive | 9.5 |
| Leopoly | | Customizable | 9.2 |
| FreeCAD | | Effective Production | 8.6 |
| SketchUp Make | | Professional | 9.3 |
| Fusion 360 | | Advanced Stimulation | 9.8 |
| Sculptris | | Best 3D Sculpting | 7.9 |
| Vectary | | Most Accessible | 8.5 |
| 3D Slash | | Easy to Use | 7.6 |
BlocksCAD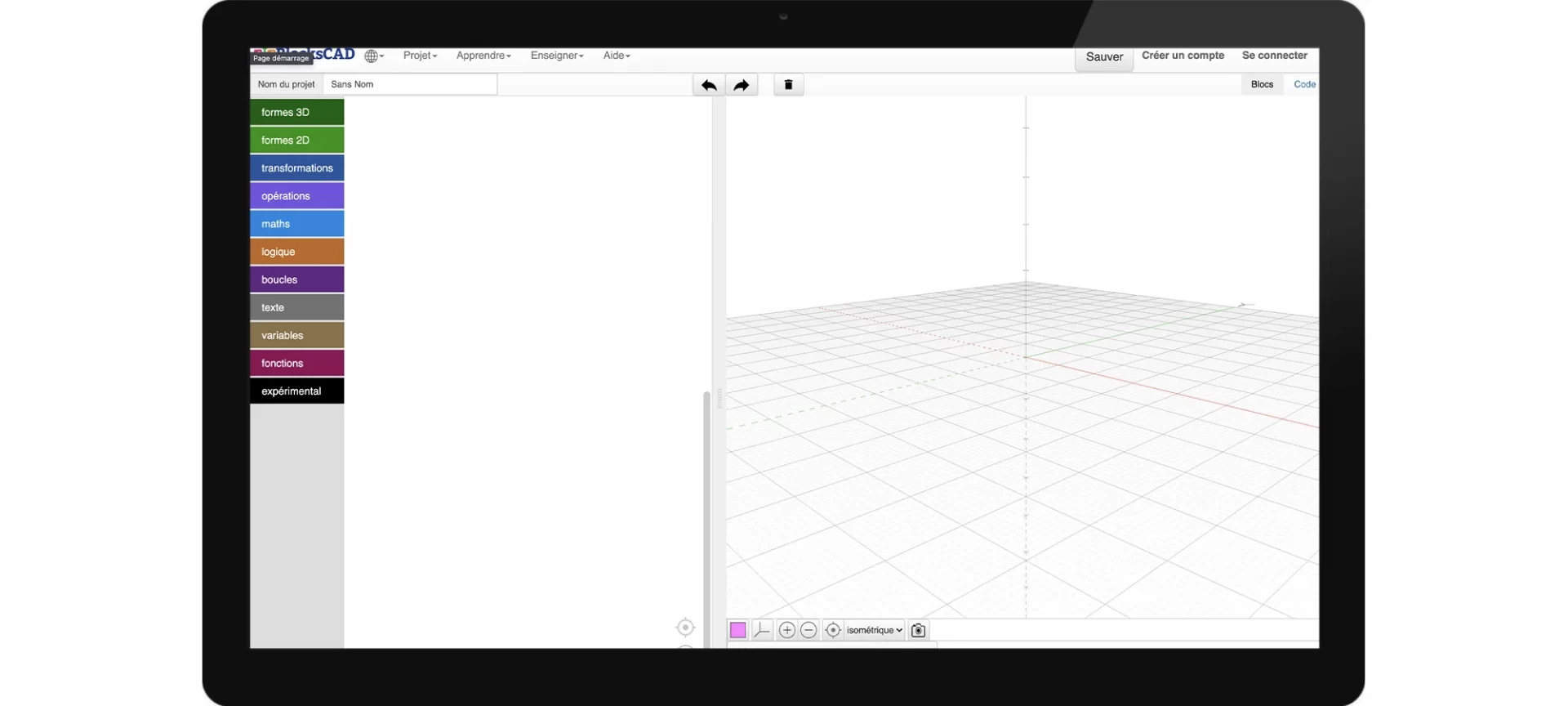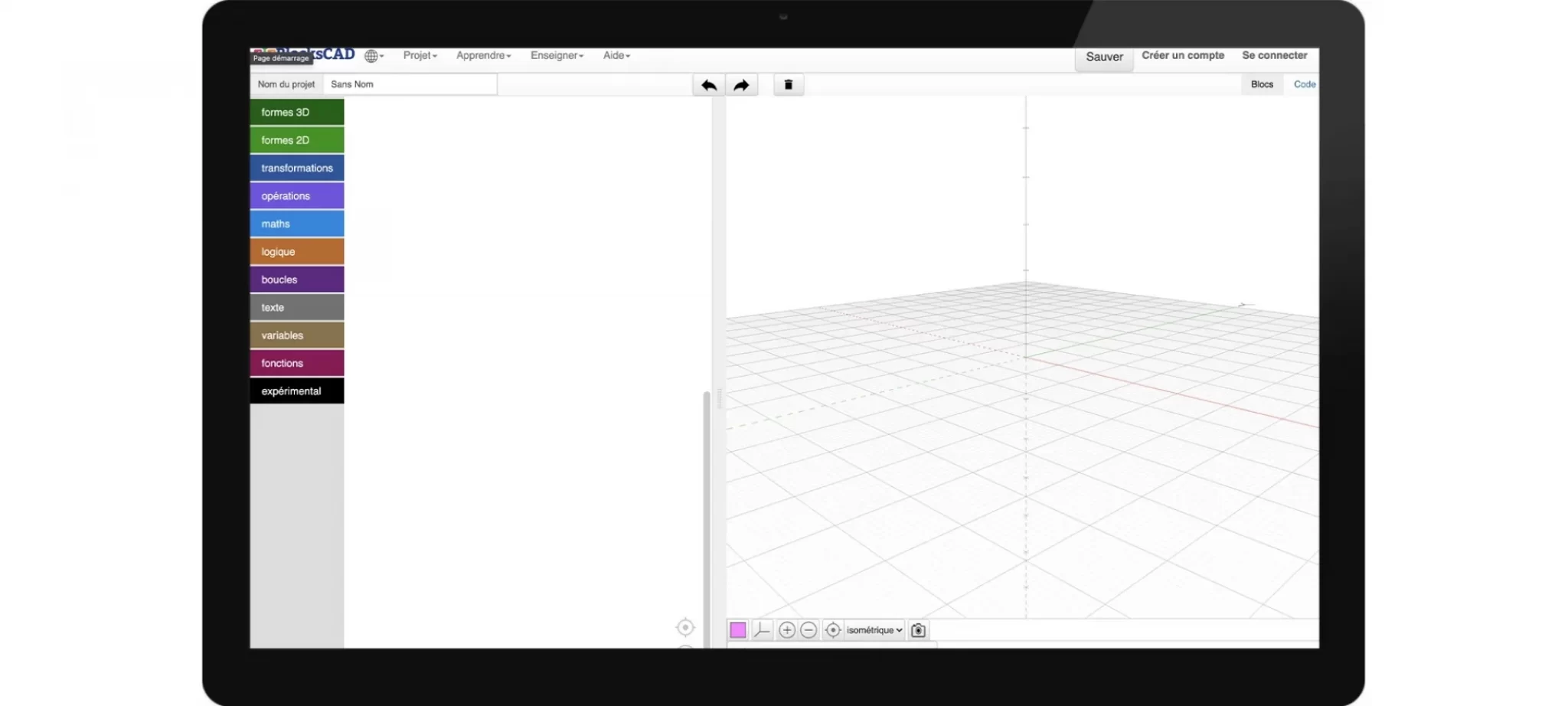 If you are a beginner with no technical experience, Blocks CAD software is a great option to go for. It is designed especially for learning purposes and enables you to use OpensCAD, a more professional software, after mastering it.
BlocksCAD is a free cloud-based CAD software. The commands in the application that are used for designing and transforming objects are denoted by colorful blocks, which resemble children's construction games 'LEGOs'.
The codes of the software are also compatible with OpensCAD. Therefore, you can easily edit the designs there to give them a professional touch. You can save the final file in the STL or Opens CAD format.
Uses:
The CAD program aids 3rd to 8th grade STEM education and complements the learning of computational thinking, math, coding, and designing 3D models.
There is a wide range of 3D models designs available in its gallery for classroom or personal use. These include fish, snowmen, jewelry, etc.
BlocksCAD has a YouTube channel with various 3D modeling tutorials for beginners to easily learn how to use it. To access those, you only have to pay a subscription of $149 per year.
It offers educators various lesson plans and options to manage their students' accounts easily.
PROS:
Children friendly
Simple and easy to use
Freedom to make changes
Several tutorials available
Paid lesson plans
A perfect tool to teach OpensCAD
CONS:
Imported STL files do not export correctly to OpensCAD format.
No advanced features available for professional use
TinkerCAD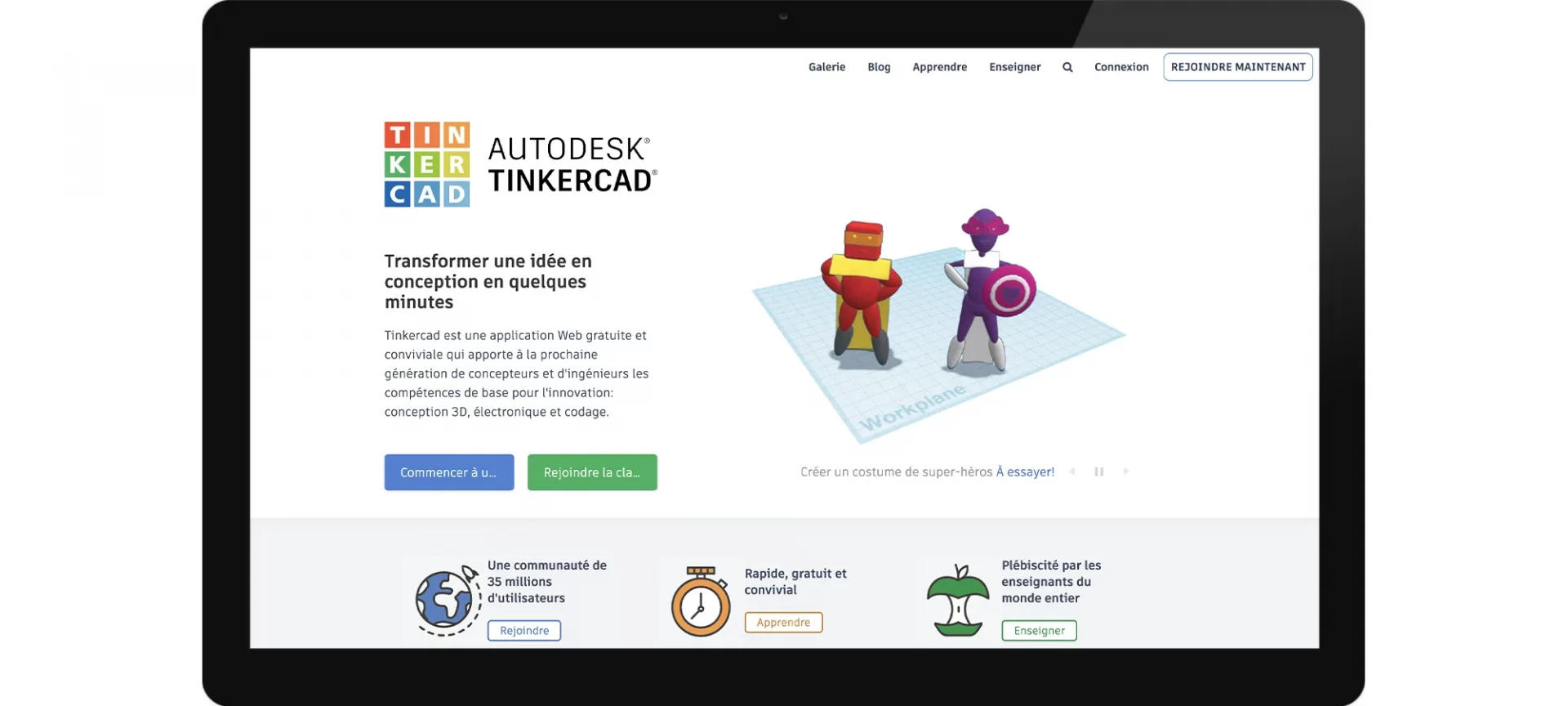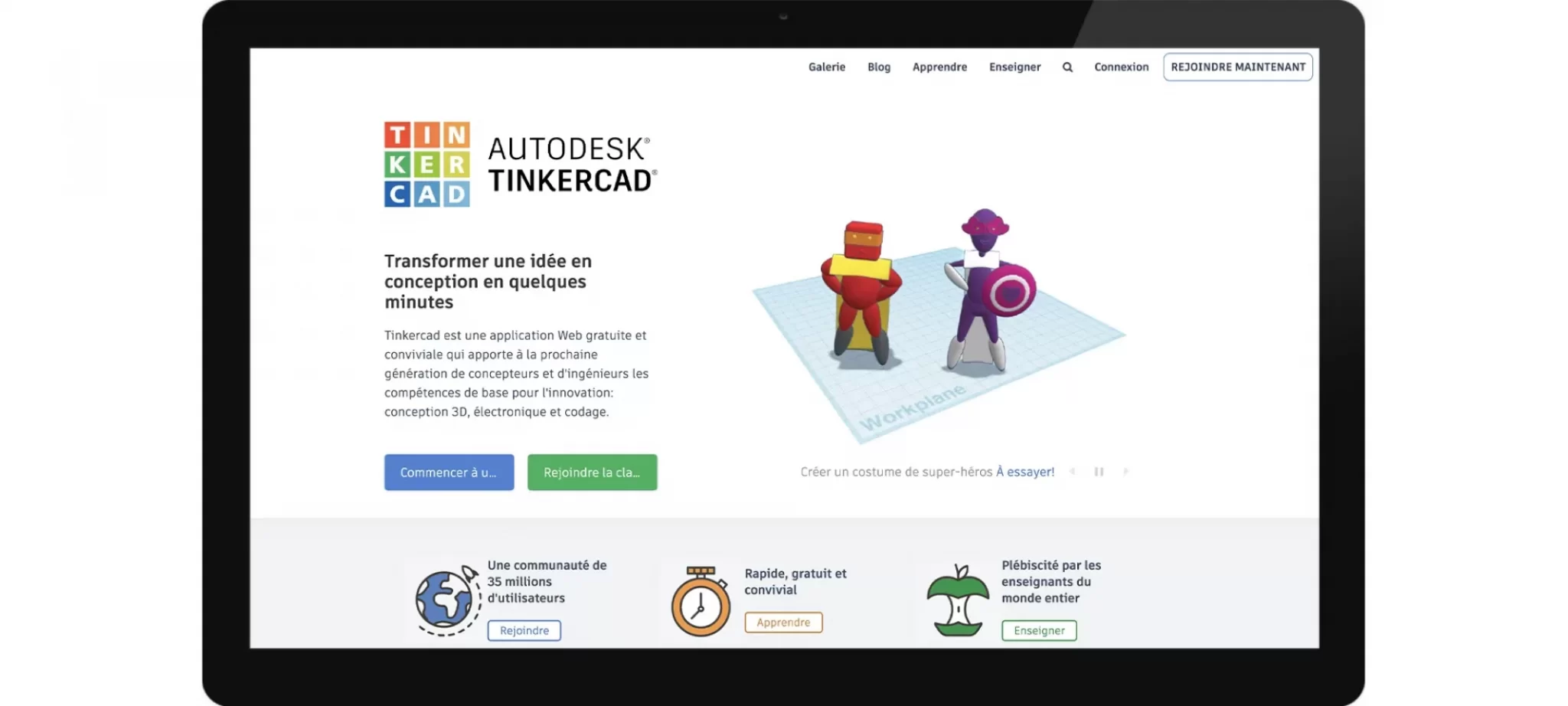 If you are willing to start your 3D designing career, then TinkerCAD is the best software, to begin with. It is an intuitive and user-friendly web-based application that offers basic skills to next-generation designers for innovations.
The freeware was produced by Autodesk in 2011. It helped users to publish more than 100,000 3D models within a year of its launch. It is based on the block-building concept to produce highly detailed 3D designs by utilizing a set of basic shapes in three simple steps. These include place, adjust and combine.
Autodesk is compatible with HTML5, a geometry kernel. The final files can be saved in the 123Dx, obj, 3Ds or svg formats.
Uses:
It is ideal for teaching children to create models to 3D print. It is far easier to learn and has a shorter learning curve than other tricky software. It is recognized by educators worldwide.
As it is web-based, you can start creating designs immediately without spending hours downloading them.
There is also a TinkerCAD app available that you can easily download and work on through your phone or tablet.
Over 300 million plus designs are available in its library that users can use to make changes and create unique 3D models.
Those who don't own a 3D printer can use third-party 3D printing services through the TinkerCAD app.
It also offers other features that include coding, electronics, and AR.
PROS:
Versatile
Easy to design 3D objects
Shorter learning curve
Widely used in classe
CONS:
Internet connectivity required.
Morphi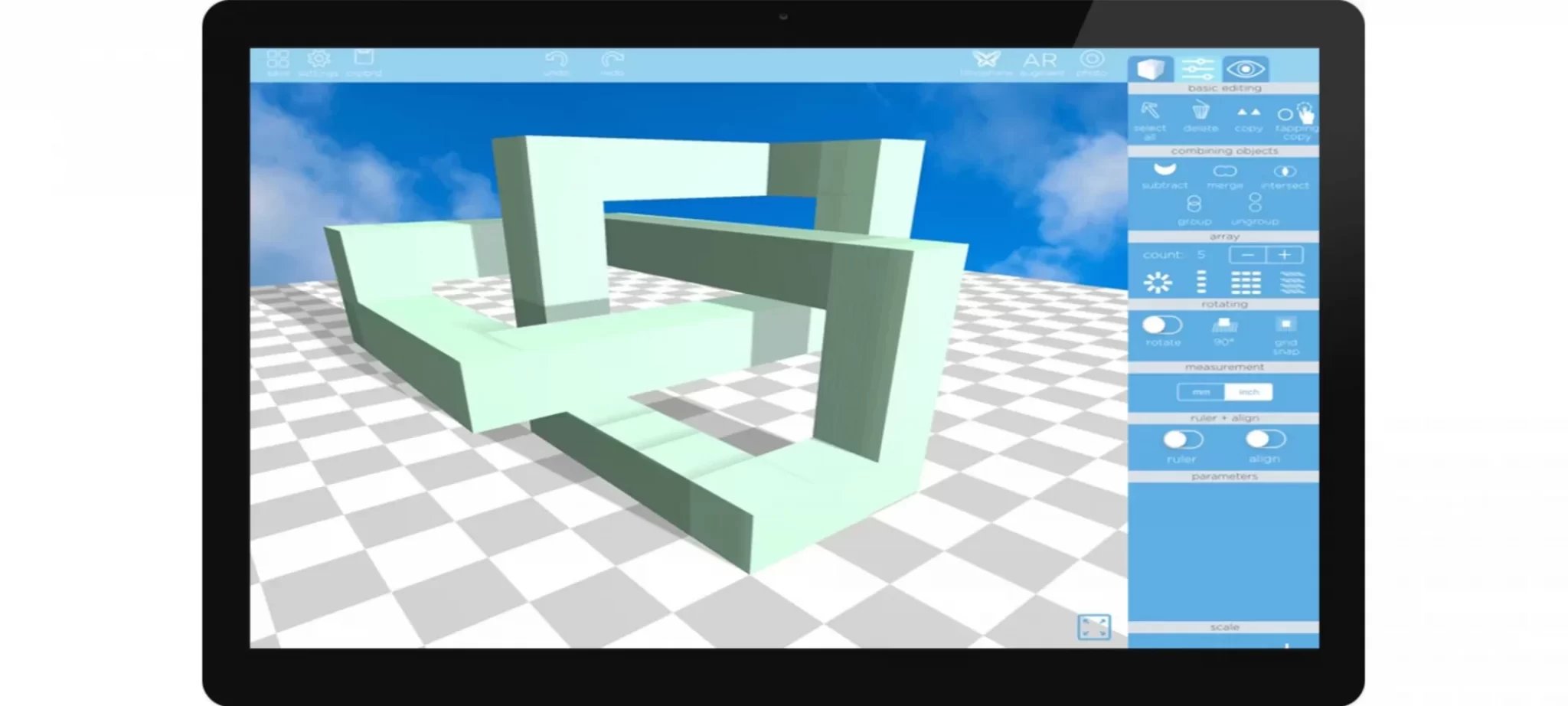 A powerful 3D modeling, Morphi, enables users to create their designs whenever they come to their mind. It is specially designed for tablets and can be accessed through your cell phone and computer.
It is simple to use and offers some unique features including touch functionality. Now you can easily draw 3D objects with your fingertips.
The app includes text, shapes, and colors that you can use to experiment and create unimaginable designs by scaling, rotating, merging, subtracting, or grouping/ ungrouping, etc. All final files can be saved in the STL format.
Though the app is free, to access specific features and updates, you can pay a one-time subscription fee of $9.99 per device.
Uses:
It is ideal for a vast range of applications. These include designing models for AR/VR, games, 3D printing, animation, architecture, decoration projects, and STEAM subjects (Science, Technology, Engineering, Arts, and Math).
Morphi offers an autosave feature to prevent losing your work.
In addition, there are redo/undo options and a hidden toolbar that makes it beginners friendly.
Short tutorial videos are available to guide you through the app.
The software also enables you to easily turn 2D images into 3D models.
The user can import and edit designs from other applications.
You can even design offline without any login requirements.
Morphi Edu version is also available for schools and educational institutes at a cost of $4.99. They can access it through more than 20 devices simultaneously.
PROS:
A wide range of drawing tools is available
Autosave feature
Access to multiple preloaded designs
Easy to learn for all age groups
Photorealistic 3D rendering (iPad only)
Free trails available
Leopoly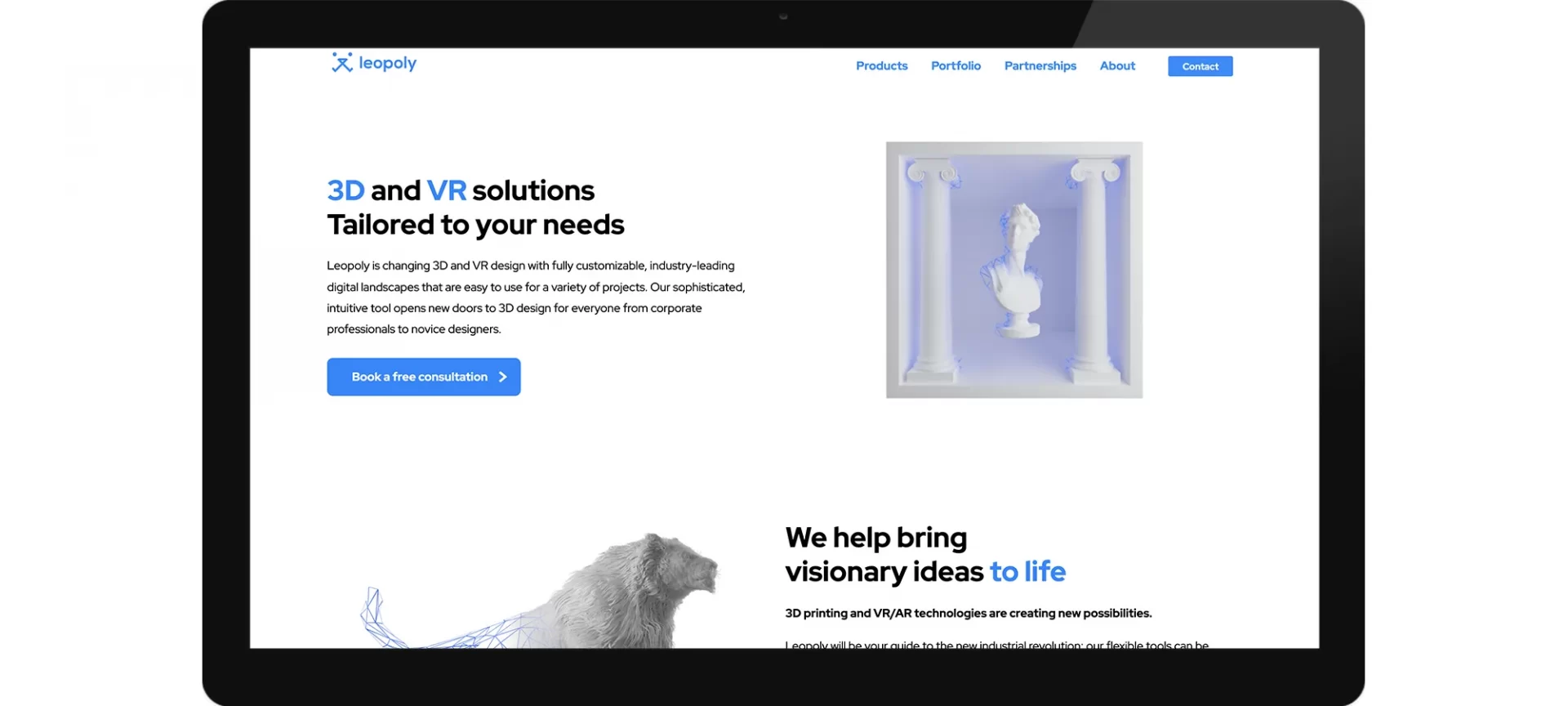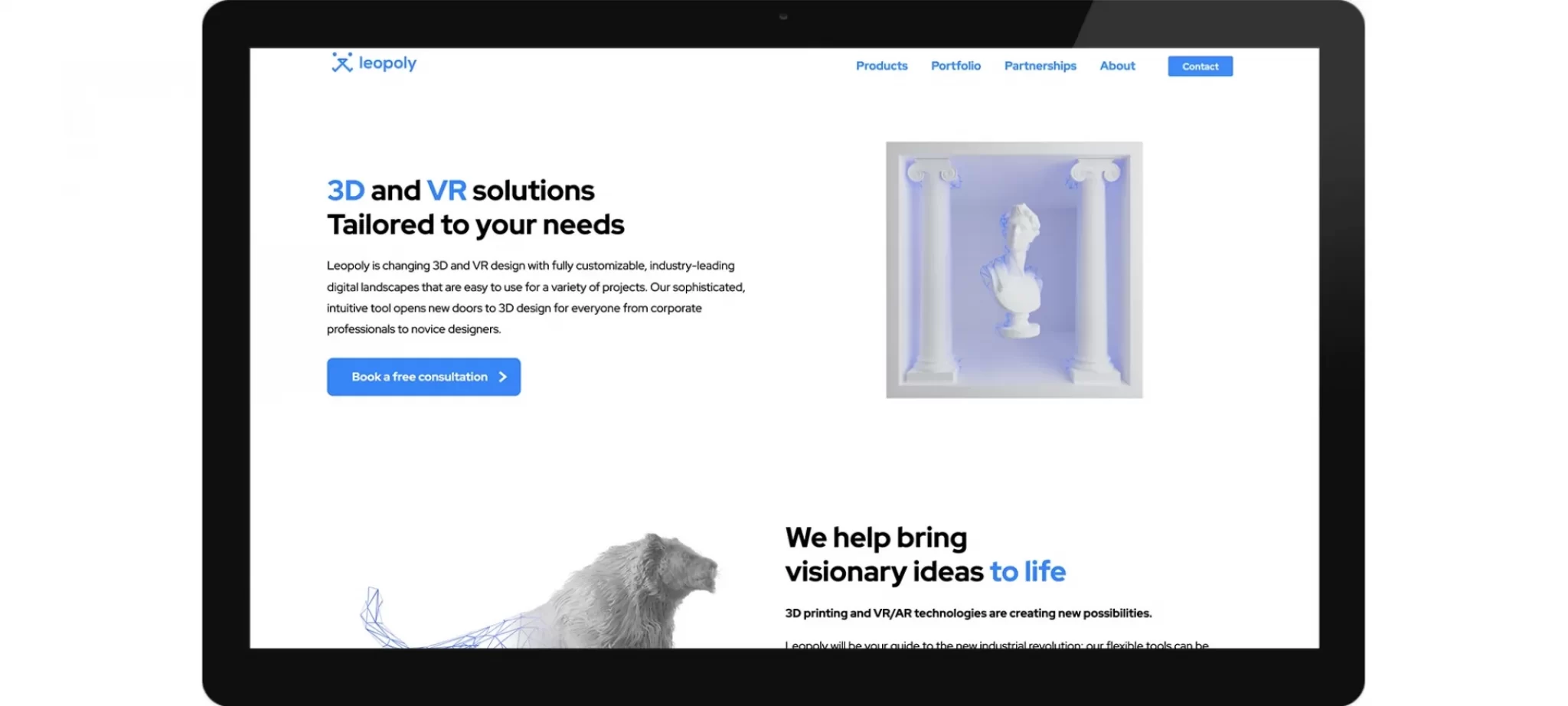 Leopoly has changed the world of 3D designing. It is a free cloud-based CAD program that is designed with great excellence and is highly customizable. It was developed by a startup in Hungary, Leopoly.
The software is easy to use and is great for 3D printing and VR designing. This sophisticated and intuitive application has opened doors to 3D design for a wide range of users ranging from professionals, students to individuals.
Leopoly offers functionalities that include a product configurator, editing tools, user-friendly interface, painting, sculpting, and much more. You can save the file in the STL or OBJ formats. It is gaining exceptional popularity more than any other software in the market.
Uses:
The freeware can be tailored for a wide range of projects that include designing, training, or developing 3D models for professional or personal use. These include jewelry, health care, military, sports, and fashion.
It greatly targets brands, students, engineers, designers, animators, and beginners in the field of 3D modeling.
LeoShape, ShapeLab, and LeoTrainner are great tools available for users to become great 3D creators and artists. These tools help them to easily develop their ideas virtually, analyze them and then produce those by using 3D scanners and 3D printers.
It uses voxel and vertex modeling to produce precise and sophisticated meshes.
It also enables you to real-time 3D visualize your concepts.
PROS:
Personalized product experience
Speed up the workflow through great process integration
Can be tailored built
Low system requirements
Improved 3D visualization
CONS:
It is more of a 3D sculpting tool than a hard-core CAD software.
Shapr3D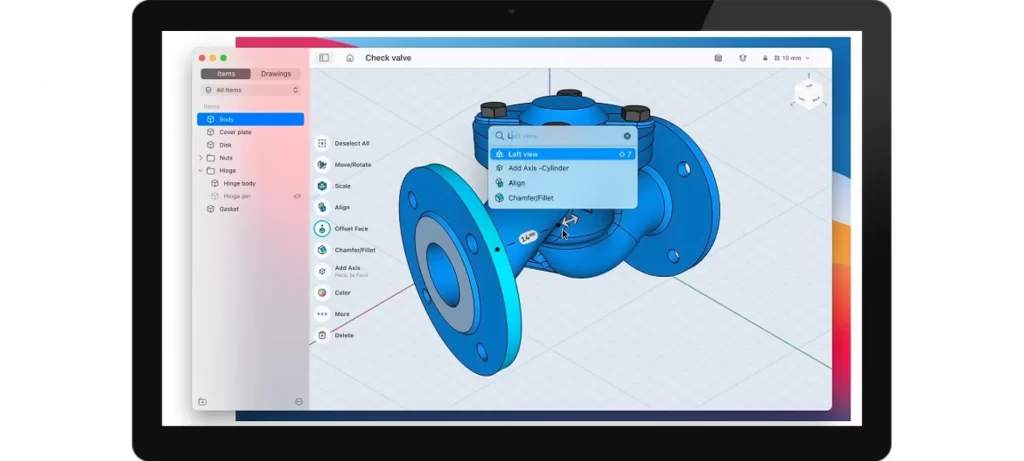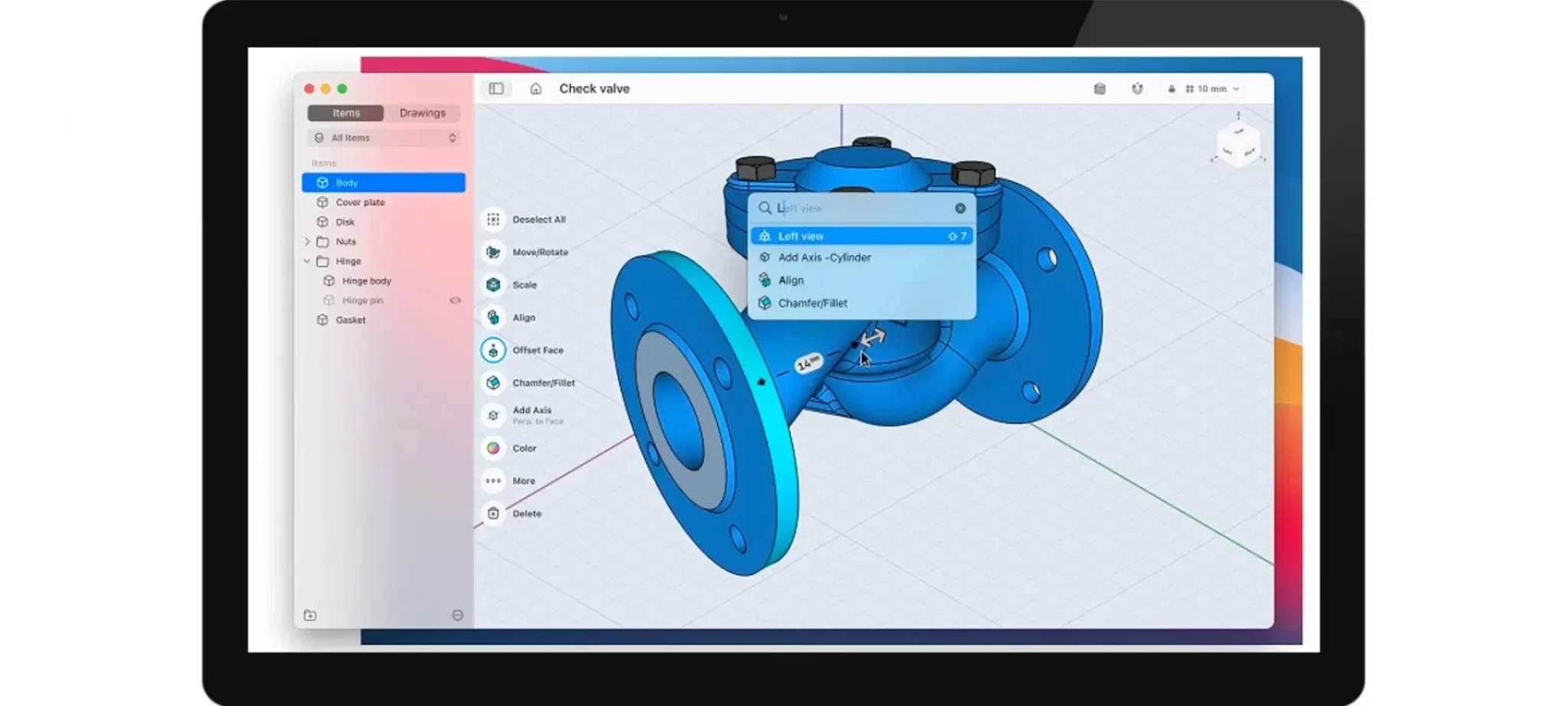 The first professional CAD app for the iPad and Apple Pencil that is now available on macOS and Windows is Shapr3D. The Shapr3D engine is powered by Siemens® Parasolid®, the same engine that drives SOLIDWORKS.
You can rapidly and precisely generate 3D models with Shapr3D. With 2D Drawings, you can produce a tangible prototype by sending your models' technical drawings to your 3D printer or CNC milling machine. You don't need to be an expert to master Shapr3D.
With Shapr3D, you can create anywhere you want, the way you want. There are different packages that you can upgrade or downgrade depending on your requirements. You can download it from the App Store, Microsoft Store, or our website. It is available for iPadOS and macOS and Windows.
Uses:
Professionals in any field, from CAD experts to designers and manufacturers, can benefit from using the app for conceptual thinking, concept design, and digital prototyping.
Using the Apple Pencil on the iPad is quick and simple. Creating quick prototypes for 3D printing on the go is terrific.
You can use Shapr3D, a direct modeling app, with parametric modeling software in any order in your workflow.
You can design offline without having an internet connection.
With Shapr3D, you can instantly print your 3D models without post-processing.
PROS:
Shapr3D is easy to learn and use
Great for 3D printing projects
Good on a tablet using a pen
Intuitive CAD application
New features released frequently
CONS:
The price point is too high for hobbyists
FreeCAD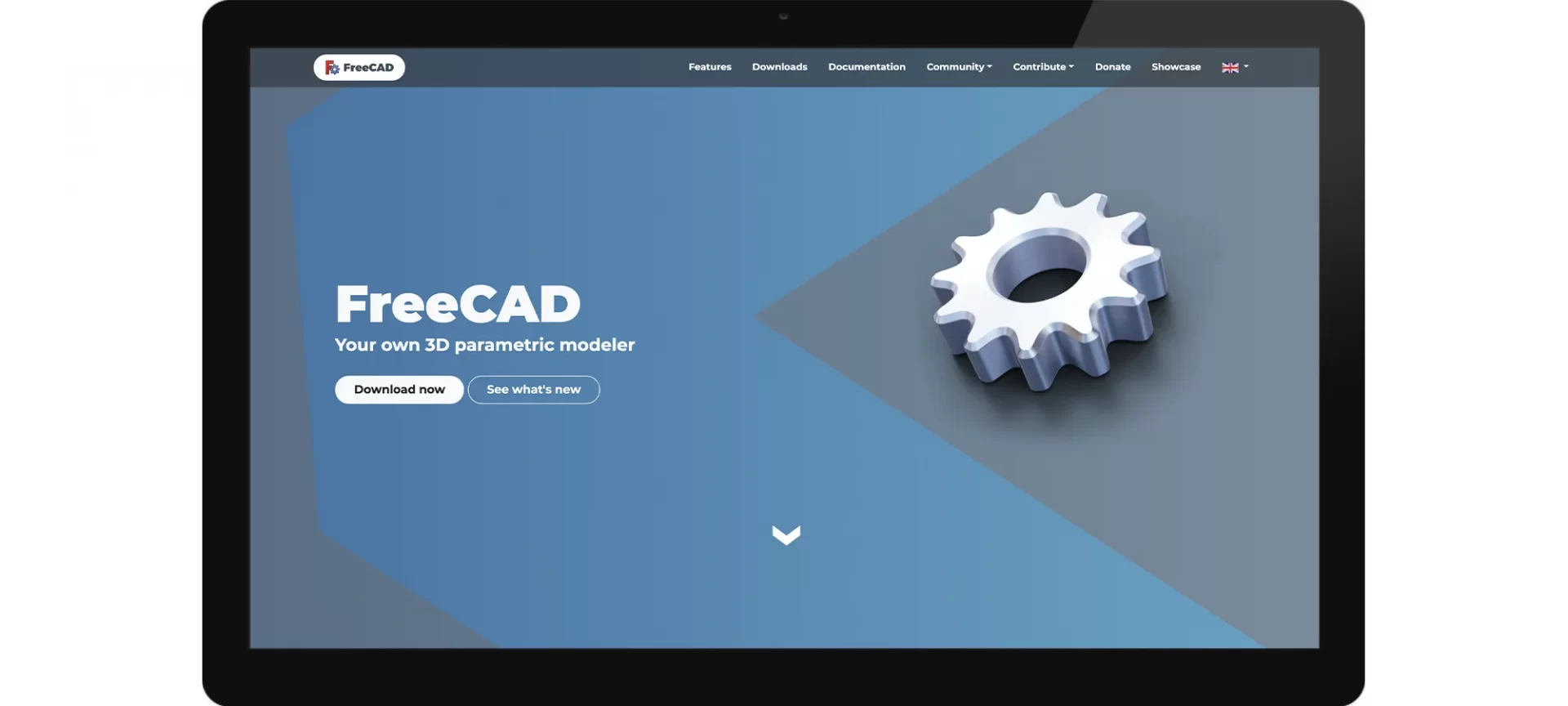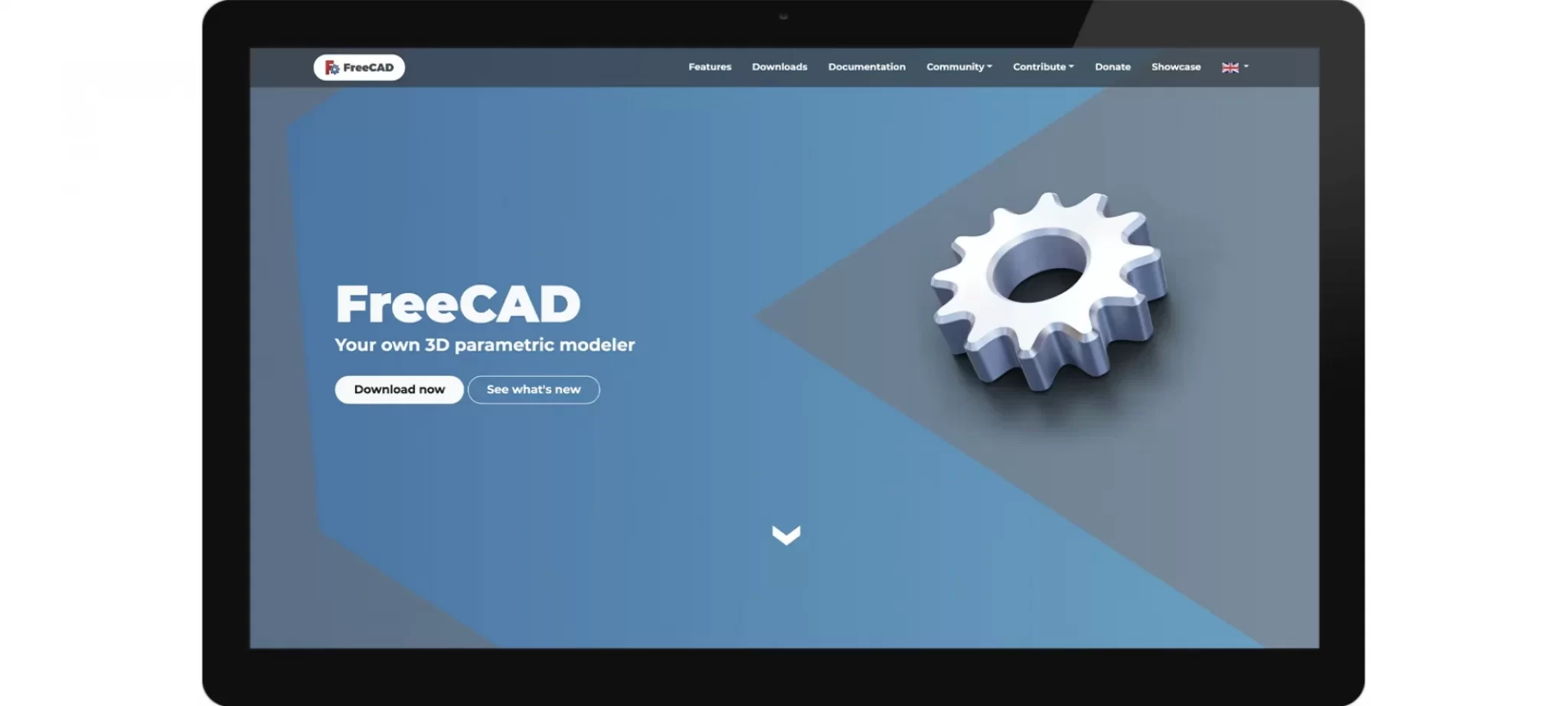 Based on 3D parametric modeling, FreeCAD is an open-source CAD software to design 3D models of any size. It was launched in late 2002 by three talented programmers. They used C++ language and Python for coding. It has an LGPLv2+ license for integration.
FreeCAD has a simple and intuitive user interface. It enables you to sketch 2D figures with geometric constraints and use it as a foundation to design 3D models.
It is compatible with Windows, Mac, and Linux. You can export and save files in various formats. These include STL, DXF, OBJ, STEM, VRML, etc.
Uses:
It is designed to be used for a range of purposes. These include product designing, architecture, and mechanical engineering.
It is also best for students, enthusiasts, programmers, teachers, and CAD professionals.
It equips you with multiple useful tools that include Finite Element Analysis (FEA), BIM, experimental CFD, GeoData, Solid Edge, Catia, and SolidWorks, etc.
The modular architecture enables you to plug in core applications.
Sketchers enable you to sketch 2D shapes.
The robot stimulators help to study robot movements.
PROS:
3D designs can be made at different angles of projections
Various useful tools
2D sketches can be transformed into 3D models
Flexible and integrated
Tutorials for beginners
CONS:
When updating, some modules do not update
The steep learning curve for new users
SketchUp Make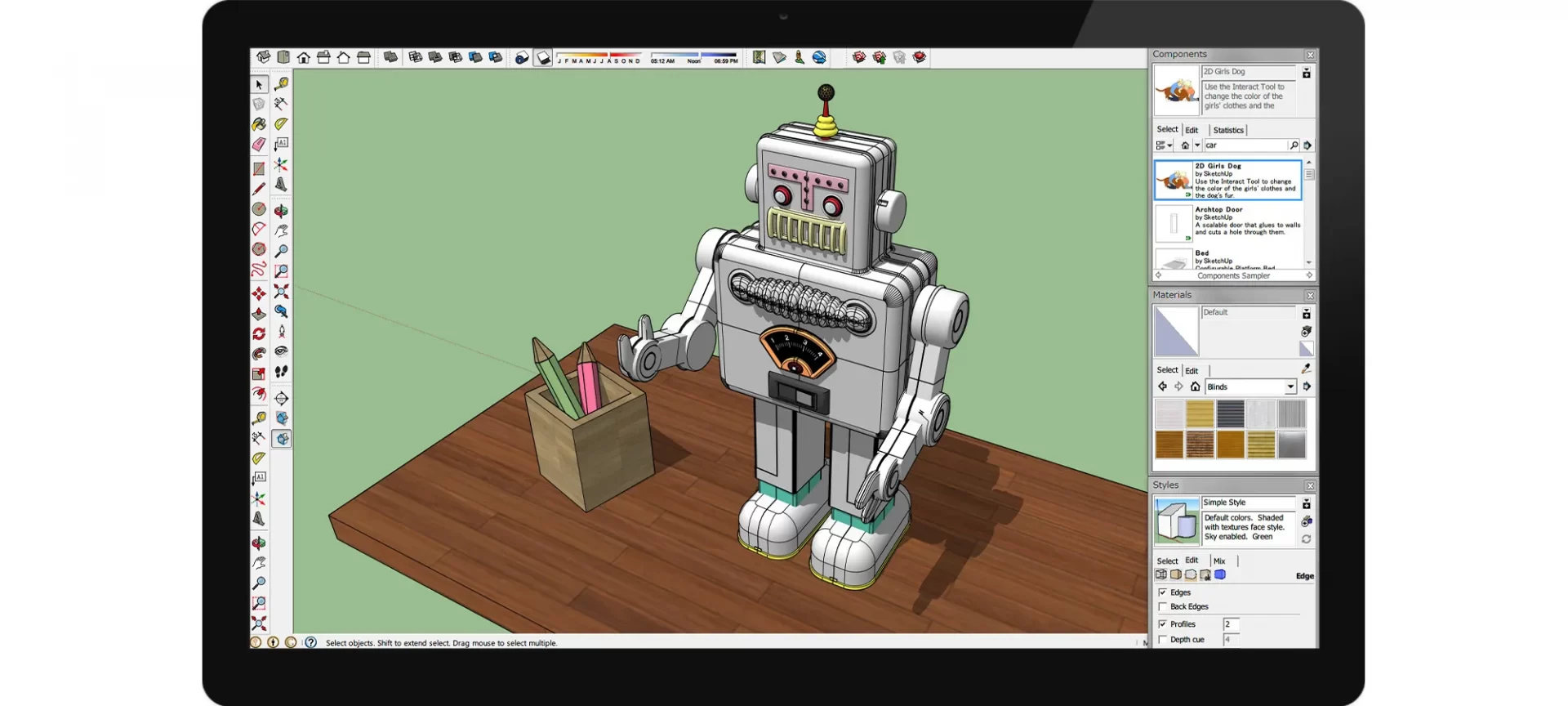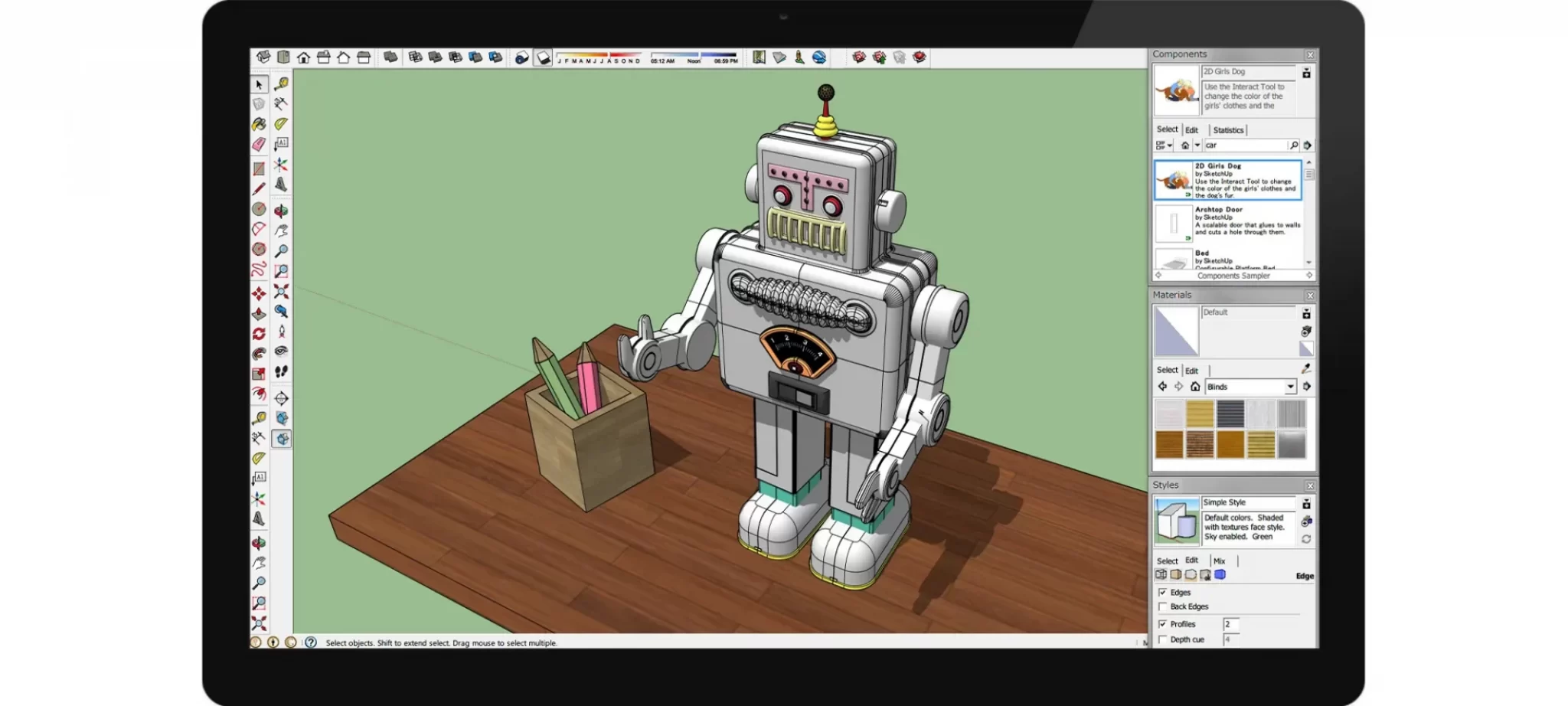 One of the oldest web-based 3D modelers, SketchUp Make was launched in 2000 by Last Software. It was then acquired by Google in 2006 and is now owned by Trimble Navigation LLC. It was previously known as SketchUp.
The software is versatile and caters to the needs of multiple users. It has a clean and user-friendly layout that is simple to comprehend and enables users to easily design 3D models within a few hours. You can import files in the JPG, SKP, and PNG format and export files in the STL, SKP, and PNG formats.
SketchUp comes in three different versions. Sketch Free is the most basic and accessible one. SketchUp's core module is for schools and runs in a web browser. SketchUp Pro is the subscribed version with more added features to assist professional designers.
Uses:
It is a popular planning and 3D visualization tool for industries, which include interior designing, architecture, urban planning, construction, and engineering.
From professionals to beginners, it caters to the needs of all and keeps up with the pace of different skill sets.
There is a wide range of templates available to choose from which you can select one before starting to design your model. It eases out your task and guides you through the process.
The CAD program offers a highly customizable palette. You can add, subtract, rearrange and resize features commands to easily locate them.
It offers 10 GB of cloud storage so you can share files and collaborate with your team members.
You can easily view 3D models on your cell phone through the SketchUp Viewer app.
PROS:
Short learning curve
Simple and quick
High quality engineered designs
Cloud storage
Access to user-generated and manufacturer produced models
Mobile model viewing
CONS:
Internet connectivity required
Difficult to get files
Fusion 360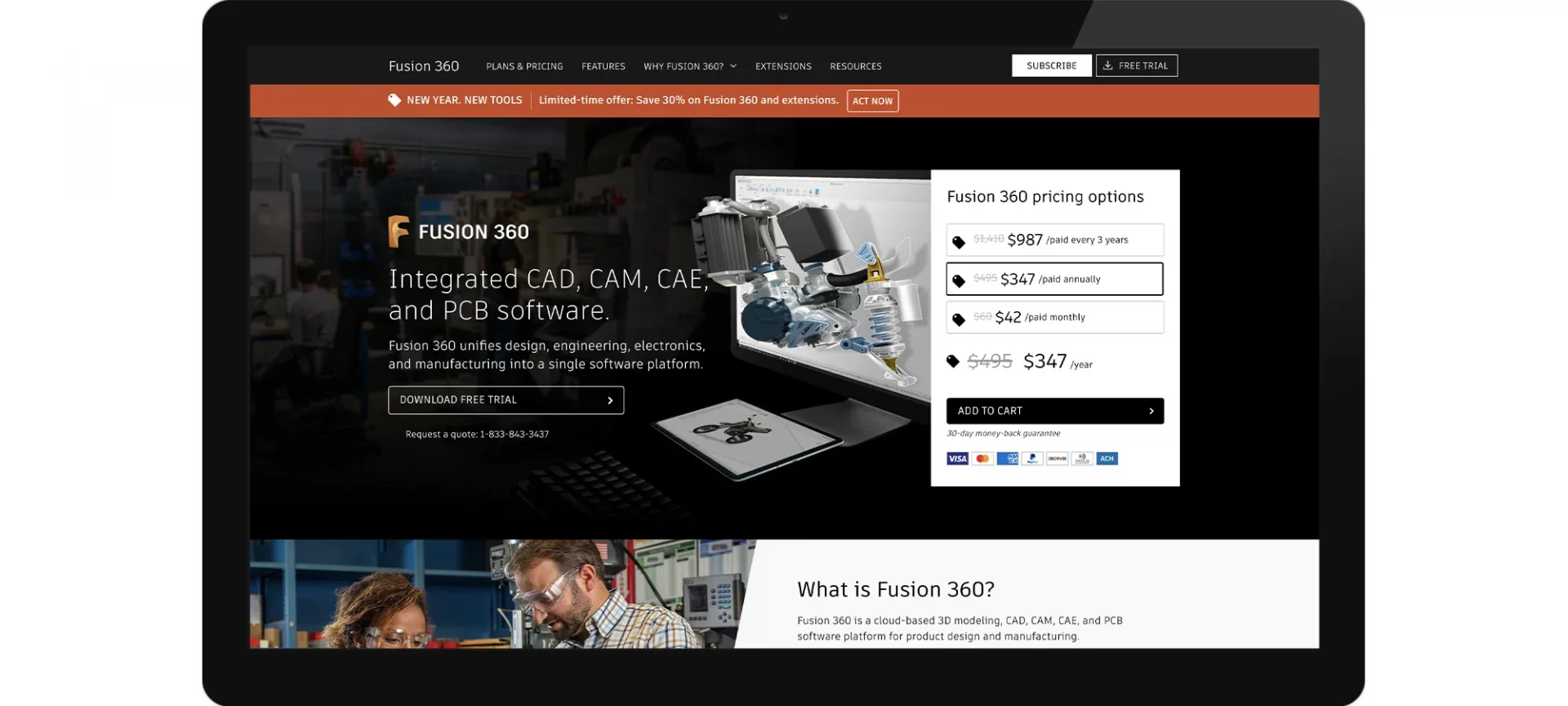 Another professional cloud-based 3D modeler by Autodesk on our list today is Fusion 360. It has generative design tools that enable you to experiment with different designs. The package includes 3D modeling, CAM, CAD, CAE, and PCB programs.
The software enables you to plan, test and execute a 3D design. It has a built-in feature that allows you to locate any weakness before 3D printing. You can save the file in various formats including OBJ and STL.
Uses:
It was recently made free for startups, students, and other makers under a 3 years educational license.
There are endless possibilities with Fusion 360. It enables users to do sketching, direct modeling, parametric modeling, freeform modeling, surface modeling, mesh modeling, sheet metal, and assembling.
It can be accessed from anywhere and allows collaboration with other team members.
The CAD program saves the history of a model so that you can access the changes you made in the past.
You can view various online resources to guide you through the program.
PROS:
Excellent support system
Better integration among production process
Powerful and intuitive
Online tutorials available
Advanced Stimulation
CONS:
Difficult for those unaware of CAD or 3D modeling
Inconvenient when functionality changes in between the process.
Sculptris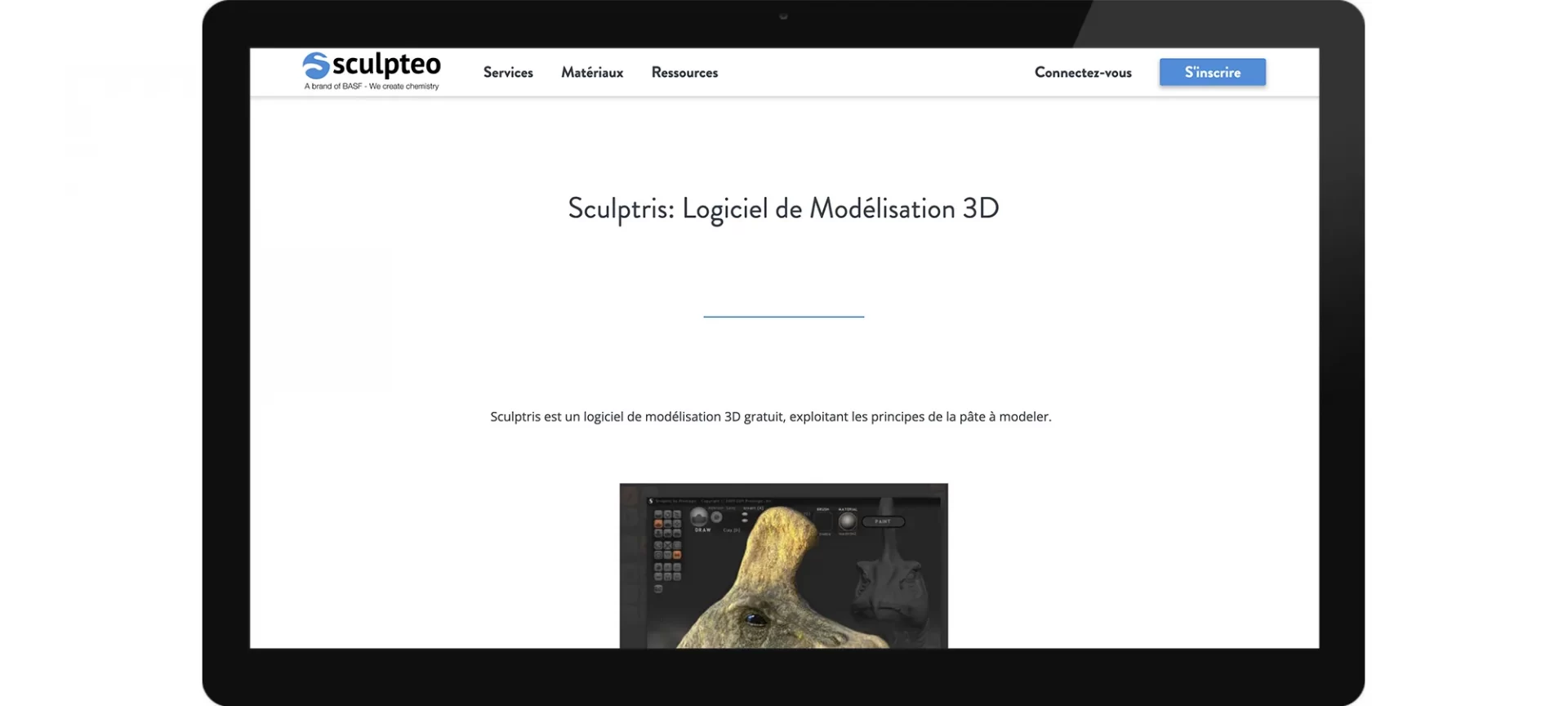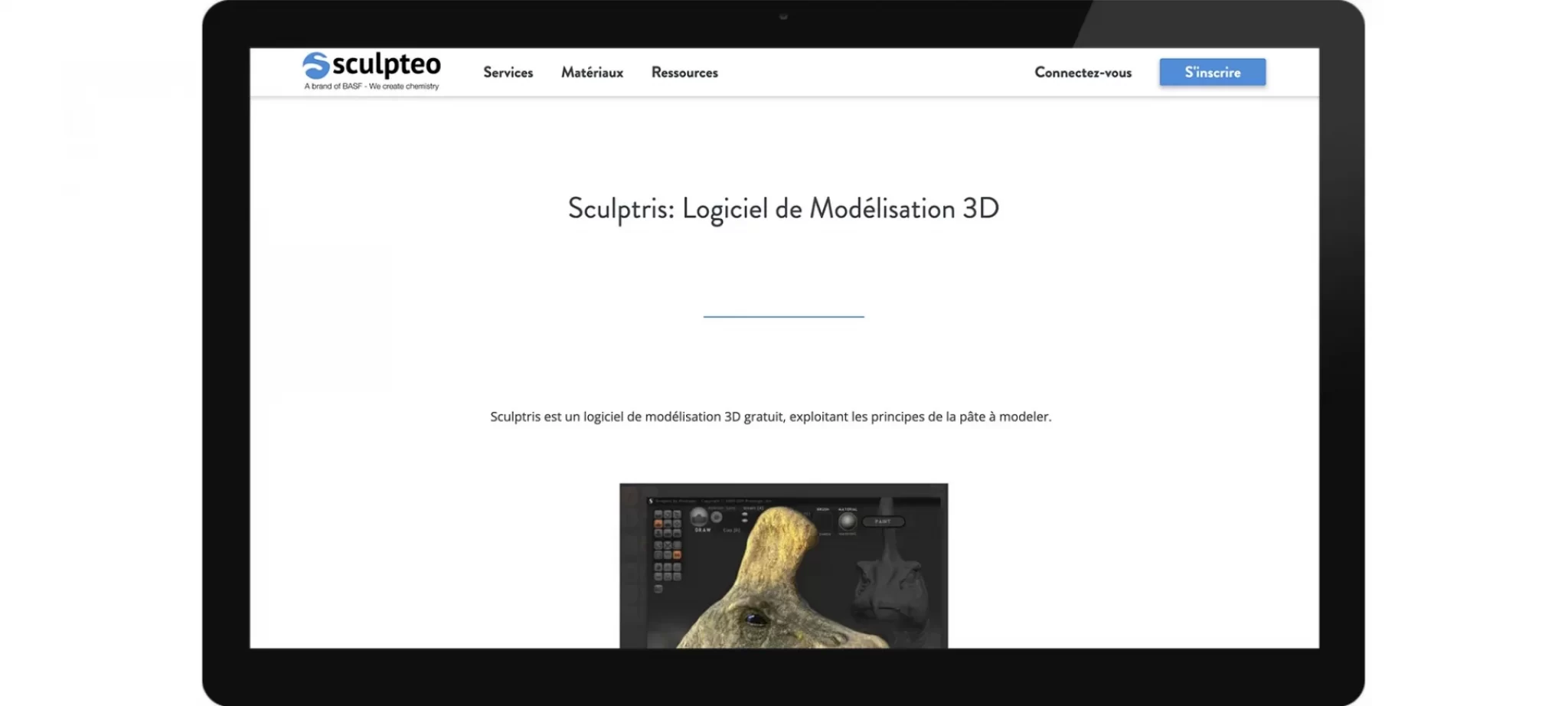 A 3D sculpting software, Sculptris was designed by Tomas Pettersson. Since 2010, it was then developed as a project by Pixologic when Tomas joined the team. Its modeling technique makes the user feel as if he is sculpting an object with a piece of clay.
You start with a sphere as an initial design and then manipulate it in any way you want by stretching, twisting, tucking, and pushing. It sharpens your digital sculpting skills. Thus, you can design unimaginative 3D models.
The software is simple to use and is compatible with both Mac and Windows.
Uses:
It is best suited for creating complex 3D models and animated characters for movies and video games. It captures the interest of professional artists.
The dynamic tessellation feature resolves all your geometry concerns. It automatically divides the area under the brush no matter what shape you have.
If you want to add some volume to your model that can hardly stretch, the program recognizes your need and adds new polygons to it.
The Z brush offers seamless integration. You can easily upload, make changes to your model and download it on the cloud.
The symmetry mode enables you to automatically cause a similar impact on the other side while working on one side of the model.
For simulation, it enables you to deal with multiple materials.
The UV map automatically eases out the painting and texturing tasks, and the textures created in Photoshop can be projected onto your model using the UV mapping tool.
PROS:
Sculpting facilities
Ease to use
Compatible with low-end devices
Occupies little space
Easy export and import of files
CONS:
No Linux version
No tutorials or examples are available
Limited toolset
Vectary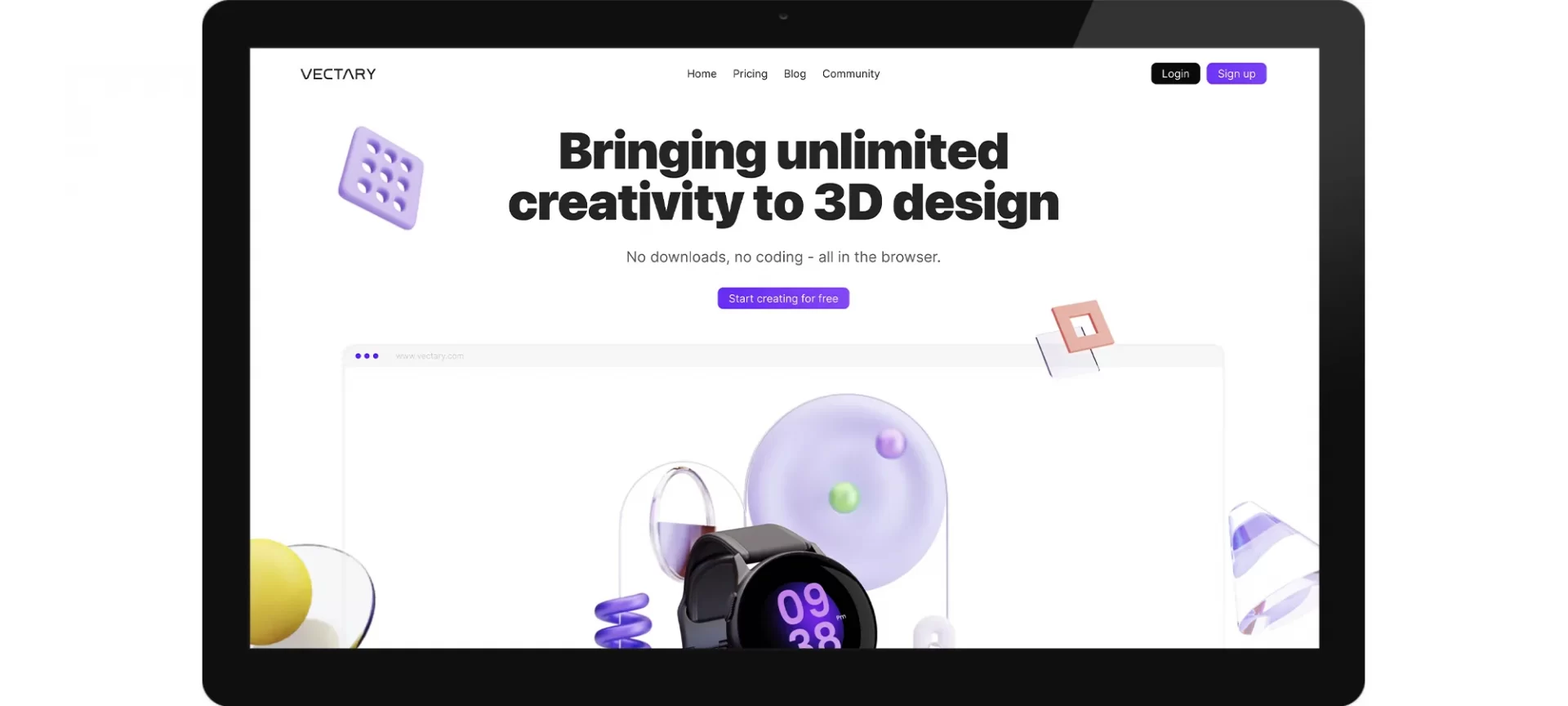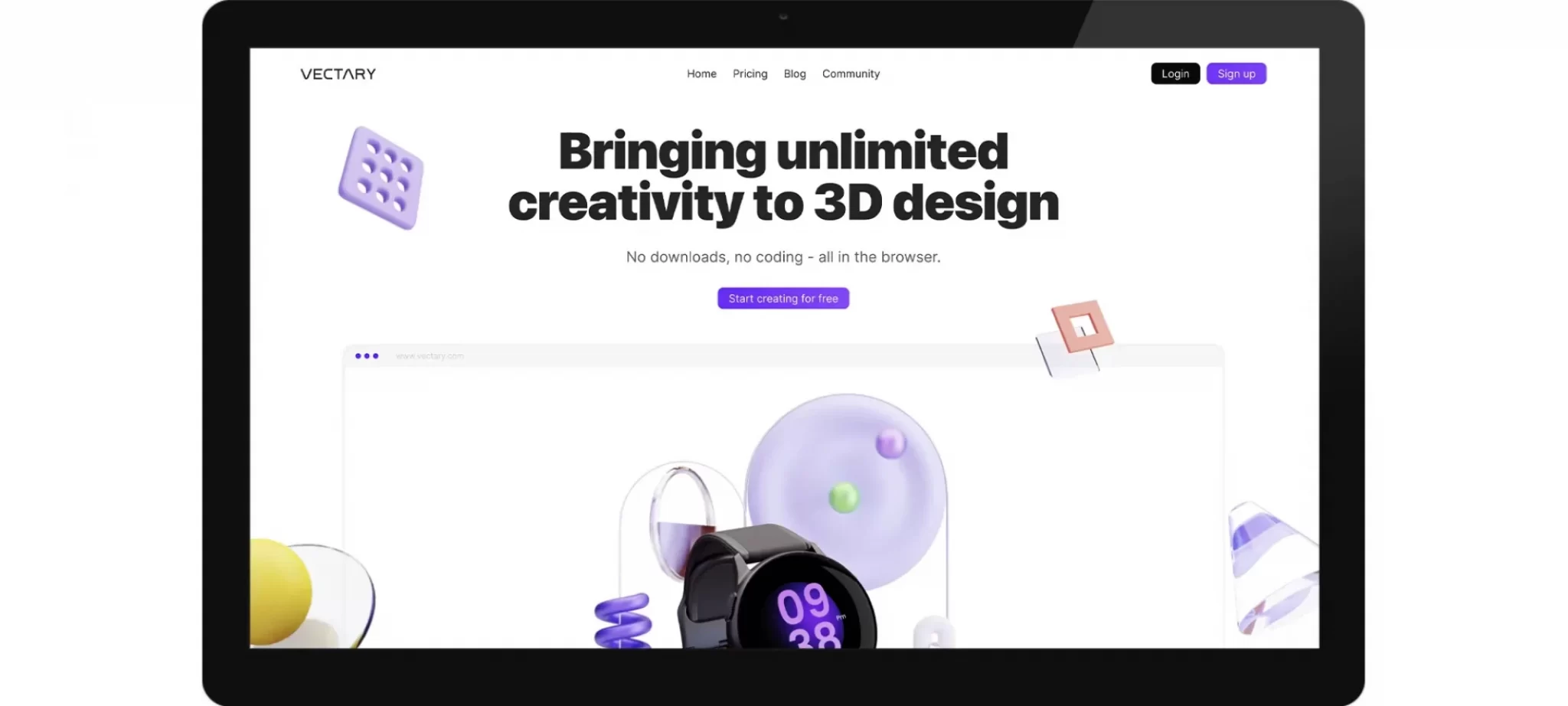 Founded in 2014 by a Slovak business, Vectary is a free web-based CAD software, which is best suited for both 3D printing and Augmented Reality applications. It claims to be most accessible to a wide range of users.
The program not only allows you to create complex designs but also share your models online and use the existing ones. It also assists in standard mesh modeling, subdivision modeling, and parametric plugins.
It offers templates with high-quality pre-rendered and lit scenes that you can use for product shots, abstract graphic backdrop, and other aesthetic purposes.
The free version allows you to create up to 25 designs, and access Vectary's library. Upgrading enables you to use their AR preview tools and share projects with your team members.
Uses:
Vectary targets beginners who wish to 3D design and want professional quality outputs quickly.
Instead of starting from scratch, you can choose from a wide range of free models, scenes, and materials available online. Simply drag and drop them to get realistic output in a few minutes.
Models are saved in the cloud that you can access through any browser. You can also easily share your designs from anywhere.
You can also easily view your designs through Augmented Reality features and embed them on any website without the need of downloading.
PROS:
Great prototype tools
Simple to use
Most accessible
High-quality outputs
Real-time 3D modeling
CONS:
Internet connectivity requires
Subscription required for exporting files
3D Slash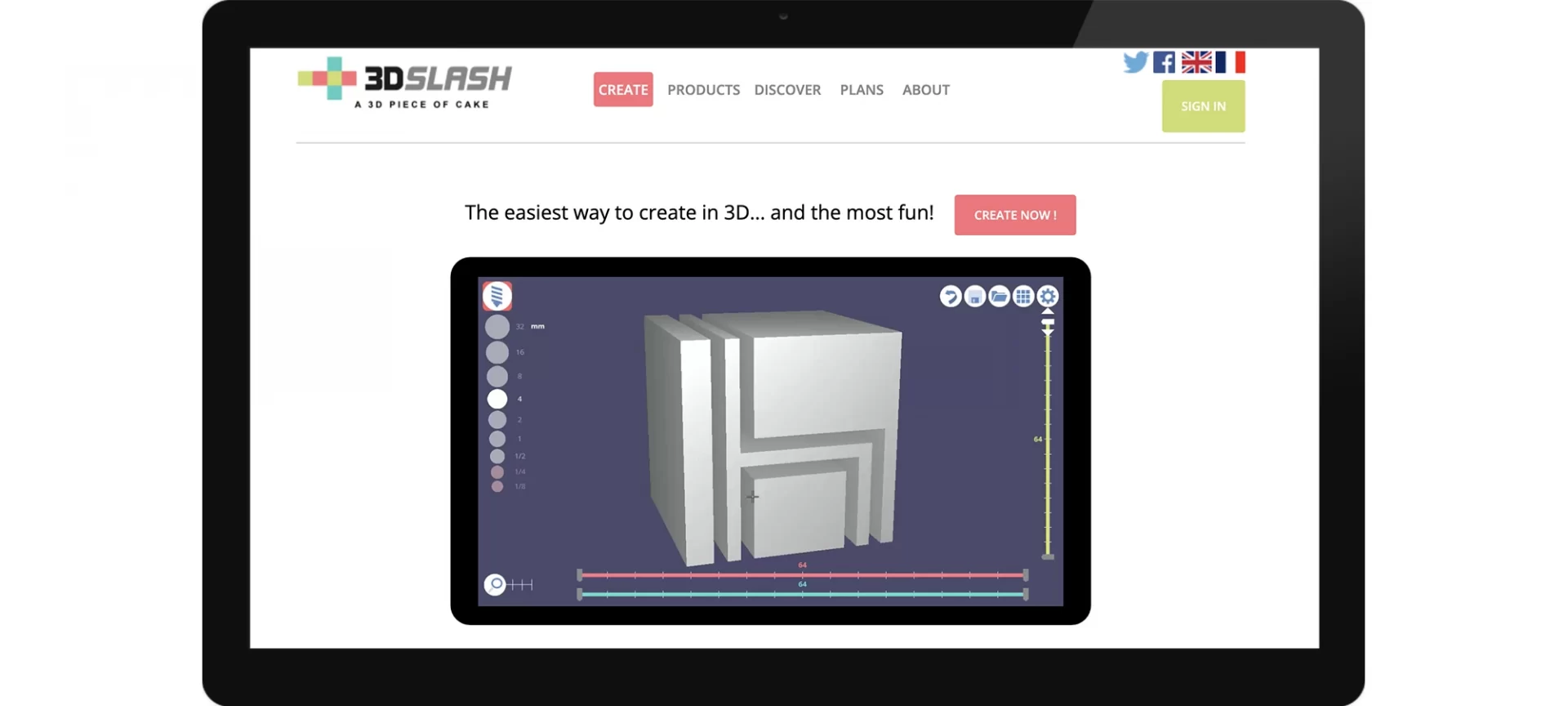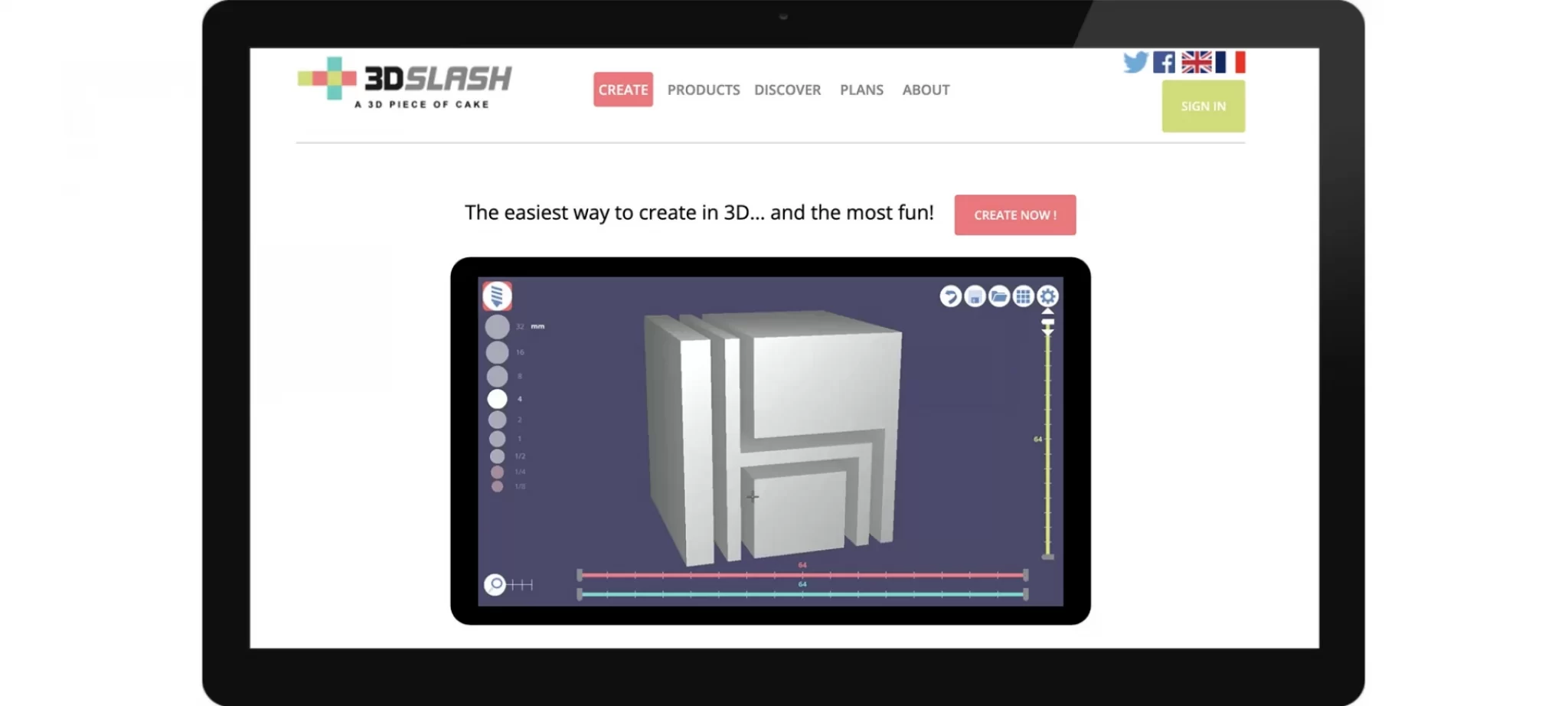 Inspired by the popular Minecraft games, Sylvain Huet designed 3D Slash. It was launched in 2014 with the goal to make 3D modeling accessible to all users.
It revolves around little cubic blocks that you can either remove or add to create 3D models by using conventional tools. These include a hammer, drill, trowel, chisel, and pulpwood.
With little understanding, users can come up with wonderful 3D designs with 3D Slash. You can create models with a resolution of 0.1mm. It is not only compatible with Windows, Mac OS, and Linux but also Raspberry Pi and Web GL.
Uses:
It targets a wide range of users. These include makers, students, STEM teachers, small businesses, designers, architects, and individuals.
It offers user-friendly and intimidating features. Thus, the best of users with no technical experience.
The program enables you to import and edit existing model designs.
If you do not have a 3D printer, do not worry. It connects you to third-party 3D printing services.
PROS:
Minecraft inspired tools
Easy to learn and understand
Unique interface
Fast technology
Great online tutorials and examples
CONS:
Tricky to design complicated 3D models with cubes.
The free version offers limited features.
User's Guide
When choosing a free CAD software, you should consider the following criteria:
Ease of use
It is one of the most important factors to look at since you are a beginner and have limited or no technical knowledge regarding CAD or 3D modeling.
If the software is easy to use, it will have a short learning curve and you can master it just after watching a few online tutorials. You do not need to spend months learning it.
Depth of 3D Software
There are programs that are easy to use but offer limited features. This is not enough. You should look for software that is not only user-friendly but also offers a wide range of tools to design professional 3D models.
Access to Library
Instead of starting from scratch, beginners can use pre-designed professional and manufactured 3D models to edit and create new designs. This saves time and eases out your tasks.
Novelty
Software with unique modeling techniques is preferred more over others as there is great learning for new users and is fun to explore.
Frequently Asked Questions (FAQs)
Do you require any computer skills for using CAD software?
Since all of this software runs on technology, you will require a few basic computer skills to use them and design 3D models. You need an eye to track down all details and the ability to follow simple instructions.
Can I learn CAD on my own?
Yes, the best way to learn CAD on your own is by either watching various tutorials available online or joining the course that best suits your learning needs.
What other skills do you need to learn CAD apart from basic computer skills?
Good communication skills
Creativity skills
Sound knowledge of material properties
Problem-Solving skills
Understanding of manufacturing and construction process
Understanding of basic engineering principles
Is CAD a great career to pursue?
CAD careers are exceptionally challenging and rewarding. You will have the opportunity to work with a team of extremely dedicated designers and professionals and become part of designing something great.
Conclusion
There is a wide range of 3D design software available in the market to choose from. It becomes tricky to select one that best matches your skill levels. Even after trying many options, most users are not able to find a suitable match. Hence, a little help would certainly assist you to shorten down the list to a considerate number.
The free CAD software mentioned above is used widely by beginners. They simplify the entire 3D design process. Hence, allowing users to easily design 3D objects while experiencing the technology with great intuitive features. Since they are free, you can try a few and select the one that helps you to achieve your goals.