Not every free CAD software can help model a design that can be printed using additive manufacturing. Also, many of the applications that do provide capabilities to create designs for 3D printing, aren't suitable for beginners.
Many users, who start as a novice are never able to enter the next stage. It is all because of the wrong selection of software that leads them nowhere.
It is important to understand that complexity must be challenged according to the level of expertise. Every conquer won is a beginning for another battle. This means that every time, you master an application, it is time to move to the next complex application. 
The same is with 3D CAD modeling software. Start with the one that is easier and simpler to understand. Being a beginner, you must concentrate on basic learning.
As it would help you instill the foundation of the technology. So, why not choose the ones that are the best free CAD for 3D printing?
The best CAD software would offer the simplicity of interaction. And, at the same time, would let you explore the important tools and features to get you started with 3D printing as fast as possible.
List of Top 10 Free CAD Software
If you are a beginner, you may find it frustrating to invest more time in learning a new application from scratch to be able to start 3D printing.
It is very difficult to wait for some to get started with all the excitement to create something on their own making users even more impatient.
However, if you select the right application, you may not have to wait for days and weeks. There is certainly free CAD software that offers huge flexibility to first time users. 
Here is a list of the top 10 free CAD software you may choose to learn how to 3D design.
BlockCAD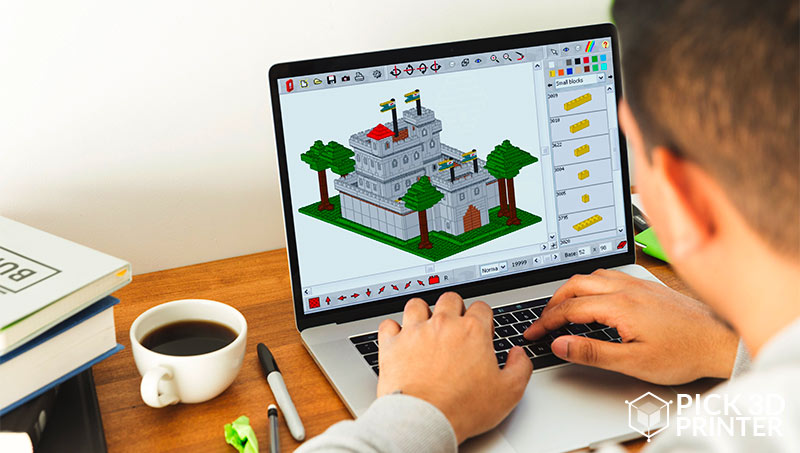 To all those beginners who are skeptical about the choice of CAD software, here is a suggestion, the BlockCAD software. The application is built specifically for learning purposes.
The development of BlockCAD is done with a specific aim. Those learning 3D designs using this application would find it easy to work with OpenSCAD which is a more complex application designed for professional applications. 
The software uses color blocks to provide users with commands for the designing and transformation of the models. Moreover, the code of BlocksCAD can be easily used with OpenSCAD.
So, if you wish to provide a final professional touch to the 3D models, you can do that. Using the export formats OpenSCAD or STL, you can save the final design.
The interface is highly user friendly and the software offers huge freedom of changes to the models. You can either edit an existing model or you can also create one from start using BlockCAD. 
The best part is that the makers of the product are very proactive in including as many users as possible to their community. You will also find a YouTube channel with BlocksCAD tutorials costing $149 a year for those wanting to learn 3D modeling.
TinkerCAD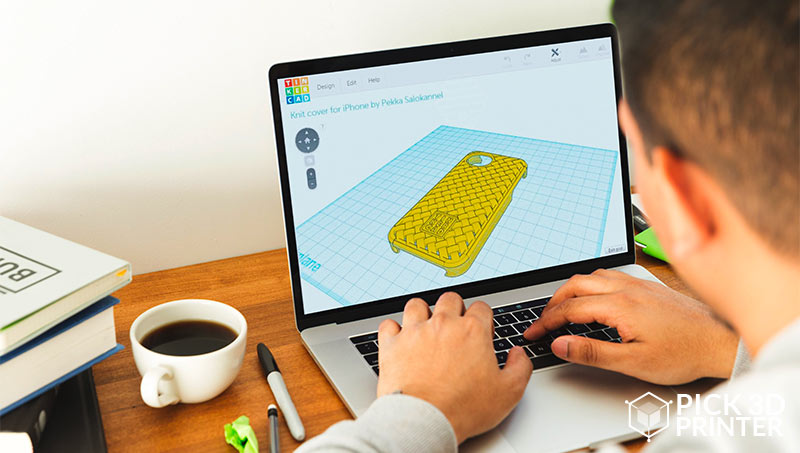 The fact that the application is a base software and is highly simple to implement, TinkerCAD has been considered as the best free CAD software for beginners.
This is a product from Autodesk that is focused on providing a basic stage for new 3D designers. The software is very intuitive and provides users with basic shapes for developing 3D models.
It is based on a block-building concept. Hence, allowing users to choose from a set of basic shapes to come up with their 3D design in few simple steps. 
It also has a library that boasts millions of existing 3D files. Users can also use these existing files to make changes and create unique designs.
Or, they can contribute to the library by adding their own designs. Because it tries to be as simple as possible, you may feel like you could have done better with few more functionalities, however, it justifies its aim amazingly.
It does help those looking for an easy option to learn about 3D modeling. One can connect with third party printing services directly through the app. 
Morphi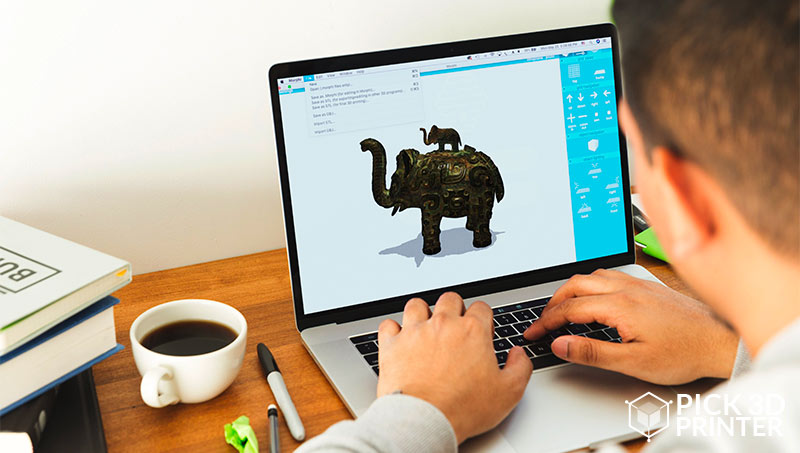 The software is designed by a startup from New York and was developed to help users design 3D models on their tablets.
Because the app is simple to use and consists of a large database of existing 3D files, it is being loved by beginners from all around the world.
One can make use of the existing functional models on the app to create their own design with just a few tweaks, here and there. 
The application is free to download. However, for accessing a few of the tools and specific features, you need to make a one-time payment. The company also has a Morphi Edu version for schools and colleges. 
The software is widely popular for its amazing simplicity and powerful tools. It is used by creating amazing designs and sharing creative ideas among the community and for many other applications.
You can find designs related to jewelry making, bio designs, assistive drawing device,s and much more. It boasts a huge collection of existing 3D designs that are noteworthy. 
Creating designs from scratch is also super easy when working with Morphi. Although it is known for helping beginners take the fastest route to 3D printing, it does offer some of the most unique features unavailable in many complex apps as well. 
Leopoly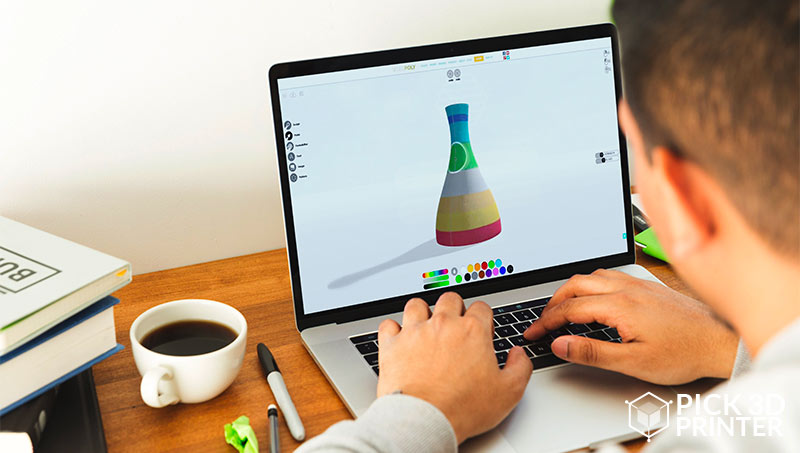 Among free 3D CAD software, Leopoly is one of the best for beginners. Offering a plethora of benefits, the application is designed for excellence.
It offers a cloud-based 3D modeling service. The software is a product from a Hungarian start-up, LeoPoly. And, clearly carries the concept of being easy to use and being user-friendly. 
The interface lets users from every skill level to explore through the different tools available easily by making the most of the application.
This 3D software provides useful attributes to the users for the best experience when 3D designing. The functionalities include a product configurator, intuitive user-friendly interface, a great collection of editing tools, and whatnot. 
It also features an existing gallery of 3D files that are created by other users. Anyone can use the software starting from students to experts. Being a web-based version, it also helps in increasing the accessibility of the users over the saved files. 
FreeCAD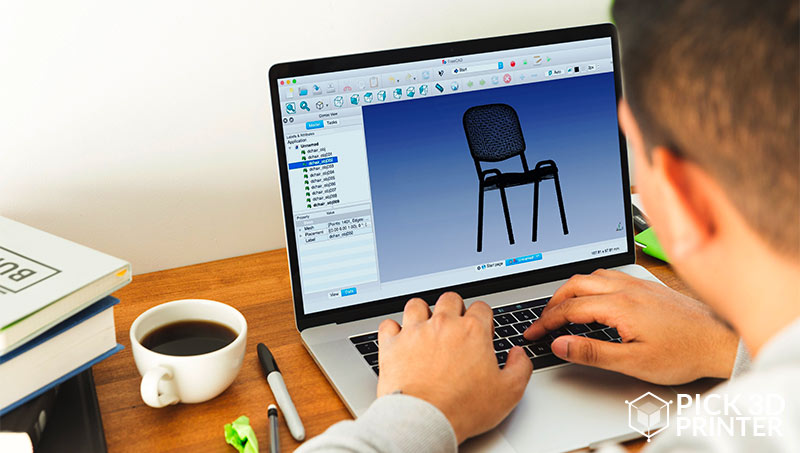 It is not difficult to comprehend by just looking at the name of the software that it is free. FreeCAD, being an open-source 3D software and geared towards helping beginners take their first stance, it is sometimes considered as quite basic. 
It is very easy to use and provides users with a complete understanding of the 3D design basics. One can make use of the software for getting enough experience to start building complex designs later on.
It is a great training application with a simple and interactive interface. It is parametric CAD software that is specially designed for those from the mechanical field as well as for beginners. 
SketchUp Make
Sketchup Make, which was known as SketchUp earlier, was a product by LastSoftware and was released in 2000. However, now it is owned by Trimble Navigation LLC.
The best part about the software is that it is free CAD software that caters to the needs of a wide spectrum of users. From makers to designers, to engineers to many other labels, SketchUp is able to keep up with the pace of the different skill set of users 
Using the tool, you can design and create ideas and make it a reality through 3D printing. It also lets you select a proper template before you get on with your creation.
The selection of the template makes it easy to design models with loads of guidance provided as your advance with your modeling requirements. 
A very versatile software that is well designed to suit the needs of different user sets all at once.
Fusion360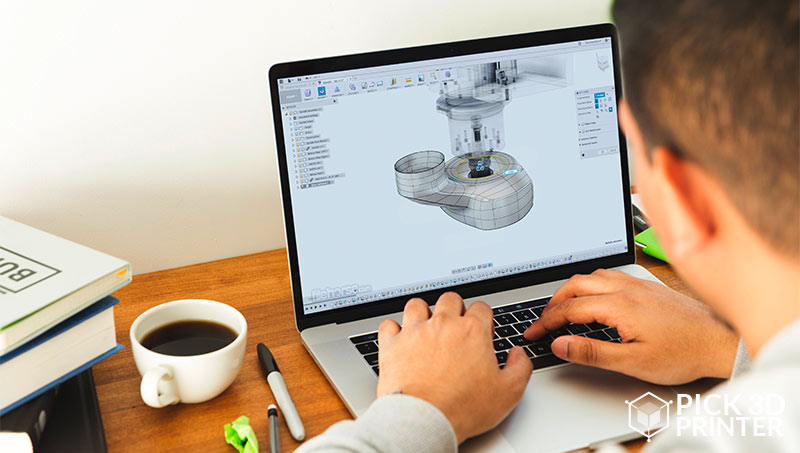 Fusion 360 is also a cloud-based 3D CAD application. There are many benefits that the software brings to the table for 3D designers and makers who work in a group.
With the ability to be accessed from anywhere, it can help design teams collaborate together when working on the same projects.
The software is also equipped to store a complete history of the model. Hence, ensuring that users can reach to the changes made in the past with ease. 
Talking about the tools and functionalities, there is a lot that the software offers. It offers freeform as well as solid and mesh modeling.
The features are being updated on a consistent basis for giving users a complete solution. Among the many benefits, it can be used on multiple platforms, can be accessed from anywhere, and is easy to use.
Apart from the ease of use, the software also flaunts its professional capabilities to build around a smooth workflow. 
Sculptris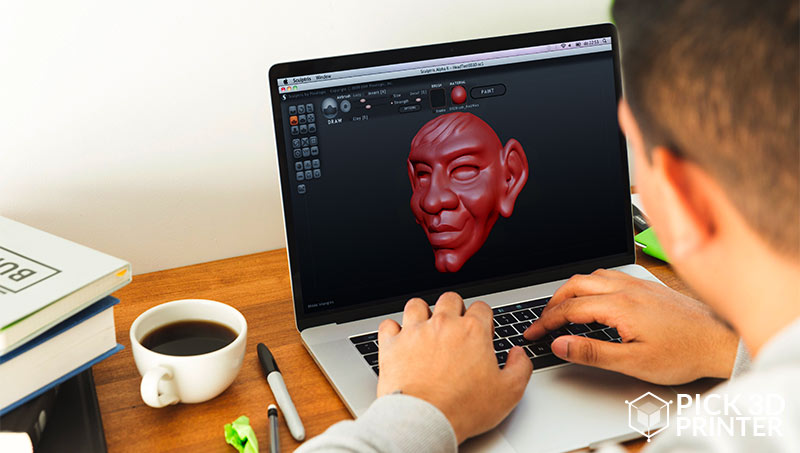 Using Sculptris, you can utilize the brush strokes to provide the desired shape to the meshes involved in your design paradigm. In short, the software inbuilt on digital sculpting modeling for the creation of 3D designs.
Many have even commented on the ease of use that comes in handy with the application. It just feels as if shaping a design out of clay. 
For example, the model starts with a sphere as the initial design. This sphere can be further modeled as required by simply stretching, smoothing, or applying various other functionalities as desired.
Although it used to be the best software for beginners, it is no longer in development. This means that the software is available for download and use. However, you may not be able to find a compatible version as per the needs of the new operating systems.
Vectary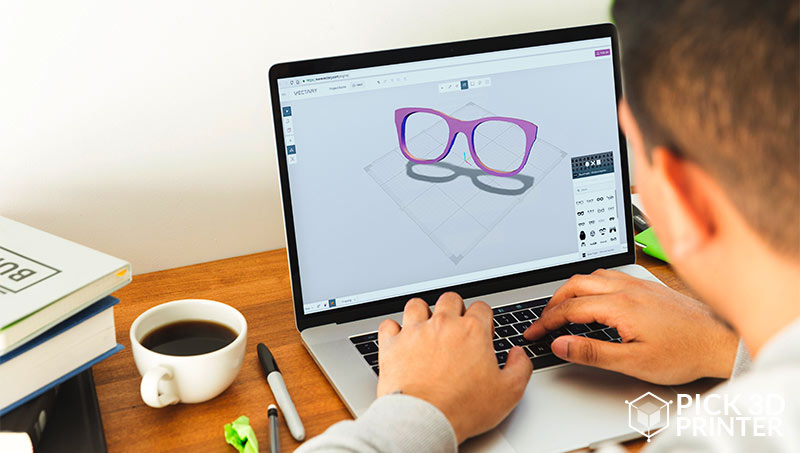 Vectary is a very great option for beginners and allows users to make amazing designs using its simple interface.
It is an online 3D modeling software that not only lets you create designs but you can also share the 3D designs or customize the existing ones.
You can consider this application as an amalgamation of subdivision modeling, standard mesh modeling, and parametric plugins. 
Although the software was designed for making 3D modeling easy for beginners, it does offer enough tools to help pros get their desired work-ready in a matter of time.
Users can save the models in the cloud. And, these can be accessed from anywhere using a browser. This is a very useful tool in providing beginners with the much-needed push with an easy interface and exciting features.
3D Slash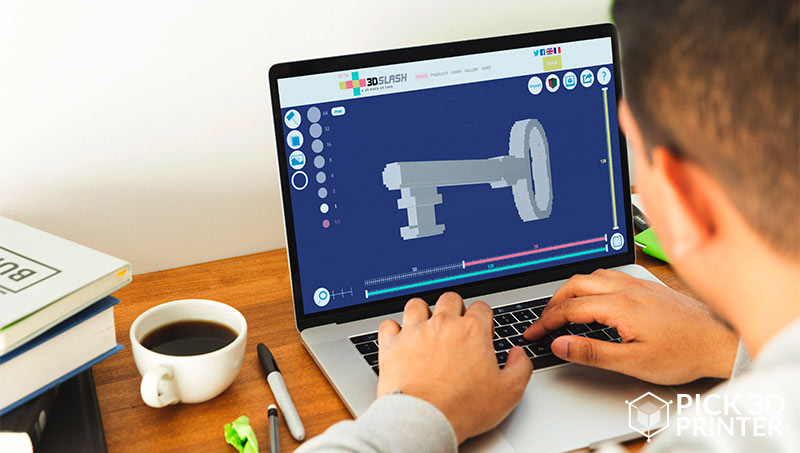 The software came into use in the year 2013 after it was released by Silvain Huet. As per his claims, the guy was inspired by Minecraft, a very popular game by Microsoft. 3Dslash is based on the little blocks. One can add or delete these blocks to create desired 3D designs. 
Apart from that, there are different functionalities provided by the software to help the user define the final shape of their 3D models.
Such as the tools to transform parts from real-world to their corresponding 3D designs only by using a snap. All you need to do is upload the snap and trace it.
It allows creating a shape with a 0.1 mm resolution. Hence, letting users print accurate designs and very precise printing. 
The Conclusion
If you think that you are the only one finding yourself confused when selecting the 3D design software, you aren't. It is actually tough to know which software would be the best match for your skill levels.
There are many users who are not able to find a suitable match even after trying many options. Hence, a little help would certainly help shorten the list to a considerate number.
The free CAD software listed above is very popular among beginners. These are designed in a way to bring simplicity to the entire 3D design workflow.
Hence, allowing users to build on as they experience the technology with these user-friendly choices. Because they are free, you can try a few and select the one that suits your job. 
There are many users who are not able to find a suitable match even after trying many options. Hence, a little help would certainly help shorten the list to a considerate number. contact Scott at caddesignhelp.com if you need help making your cad files.