What Is 3D Printing?
3D printing is a method of creating a physical object from a three-dimensional digital model by depositing several thin layers of material. It converts a digital object (its CAD representation) into a physical object by layering materials on top of each other.
A 3D-printed object can be made using a variety of methods. 3D printing introduces two basic innovations: the manipulation of objects in their digital form and the addition of new shapes.
What Are DLP Printers?
To cure the resin, digital light processing (DLP) printers use a form of a digital projector as the light source. This is accomplished by flashing each layer's image throughout the entire segment.
When you do this, it cures all the points at the same time. In these models, a complex system of tiny mirrors focuses the light in order to determine the correct contours for the resin to cure in. A Digital Micromirror Device accomplishes this operation.
To project light, DLP 3D printers use a digital screen. The screen's image is made up of thousands of tiny square pixels. This means the resin's 3D layer is made up of voxels.
Comparison Chart
| Name | Link | Nomination | Overall Rating |
| --- | --- | --- | --- |
| Anycubic Photon S | | Best Budget | 9.7 |
| Wanhao Duplicator D7 Plus | | Ultra Fast Printing Speed | 8.4 |
| Micromake L2 | | High Print Quality | 9.8 |
| Flashforge Hunter DLP | | Calibration-Free Build Plate. | 9.4 |
| Kudo3D Titan 2 HR | | Versatile | 9.3 |
| SprintRay Moonray S | | Wireless Desktop 3D Printer | 8.6 |
| B9Creations B9 Core 530 | | Built-in fume & odor filtration. | 8.8 |
| EnvisionTec Perfactory Micro EDU | | High Precision | 8.9 |
| Asiga Max | | Ultra-Precise LED Calibration | 9.4 |
| Prodways ProMaker V10 | | Reliable | 8 |
| Prodways ProMaker L7000 | | High resolution | 9 |
| Uncia Uncia DLP | | Affordable | 8 |
| CUBICON Lux DLP - B12C | | High precision | 9 |
| B9Creations B9Creator v1.2 | | Easy to use | 7.6 |
| Sedgwick Sedgwick DLP | | User friendly | 8 |
List of The Best DLP 3D Printers
Anycubic Photon S
Anycubic is known for producing high-quality, low-cost printers. If you own a small business, are tired of printing with FDM 3D printing, and want to improve your print quality drastically, the Anycubic Photon S is the printer for you.
The LCD screen resolution is 2K, and the built volume is 115 x 65 x 155 mm. It's a little smaller than some other DLP 3D printers, but it's one of the most promising choices on the market.
Uses:
The printer has an auto-leveling feature simplified to a single screw operation
Almost pre-assembled
DLP printers have a strong resin smell but the Anycubic Photon has a carbon filter and a fan to help with that.
Rather than squirting hot plastic filament through a hot nozzle to create objects, it shines UV light into a vat full of photoreactive resin to cure each layer.
Wanhao Duplicator D7 Plus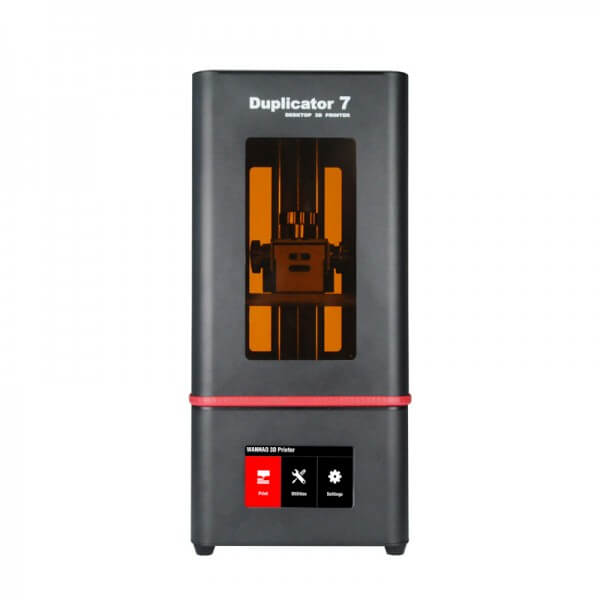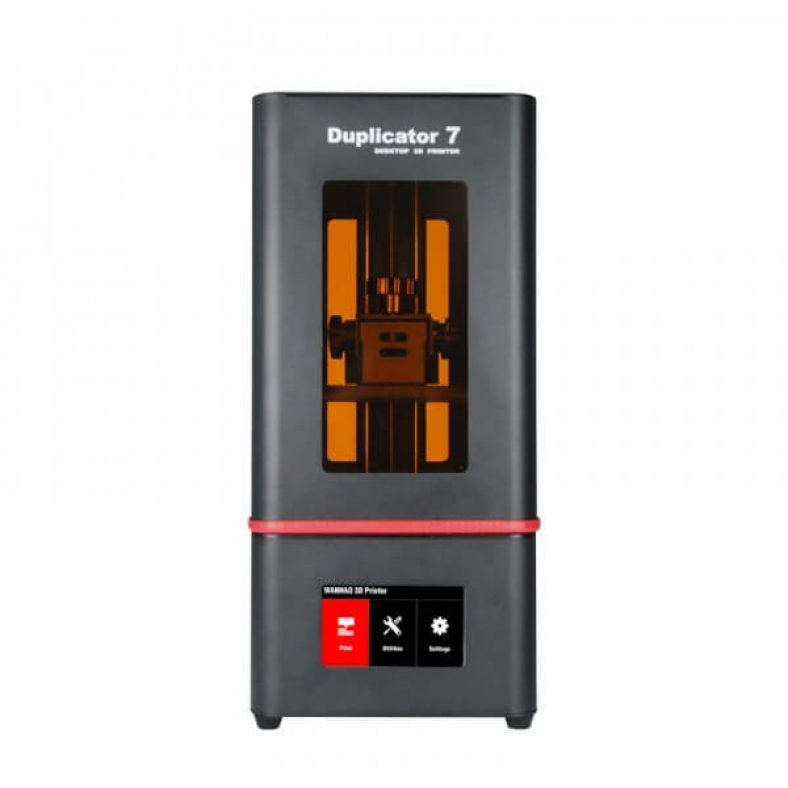 The Wanhao Duplicator 7 Plus, also known as the D7 Plus, is a desktop resin 3D printer. The Wanhao D7, an entry-level resin 3D printer, has been updated to this DLP 3D printer. The frame is made of solid steel, and the internal mechanisms are mostly made of metal as well.
Uses:
Plug and play 3D printer that comes fully assembled
For hobbyists, artists, jewelers, and dental projects, this resin DLP 3D printer is a great high-precision choice.
Most resin materials available on the market are compatible with this DLP 3D printer.
The Duplicator 7 Plus has a triple cooling fan to prevent overheating.
It can 3D print up to 30 mm per hour
It's ideal for prototyping or producing a small number of highly detailed products.
Micromake L2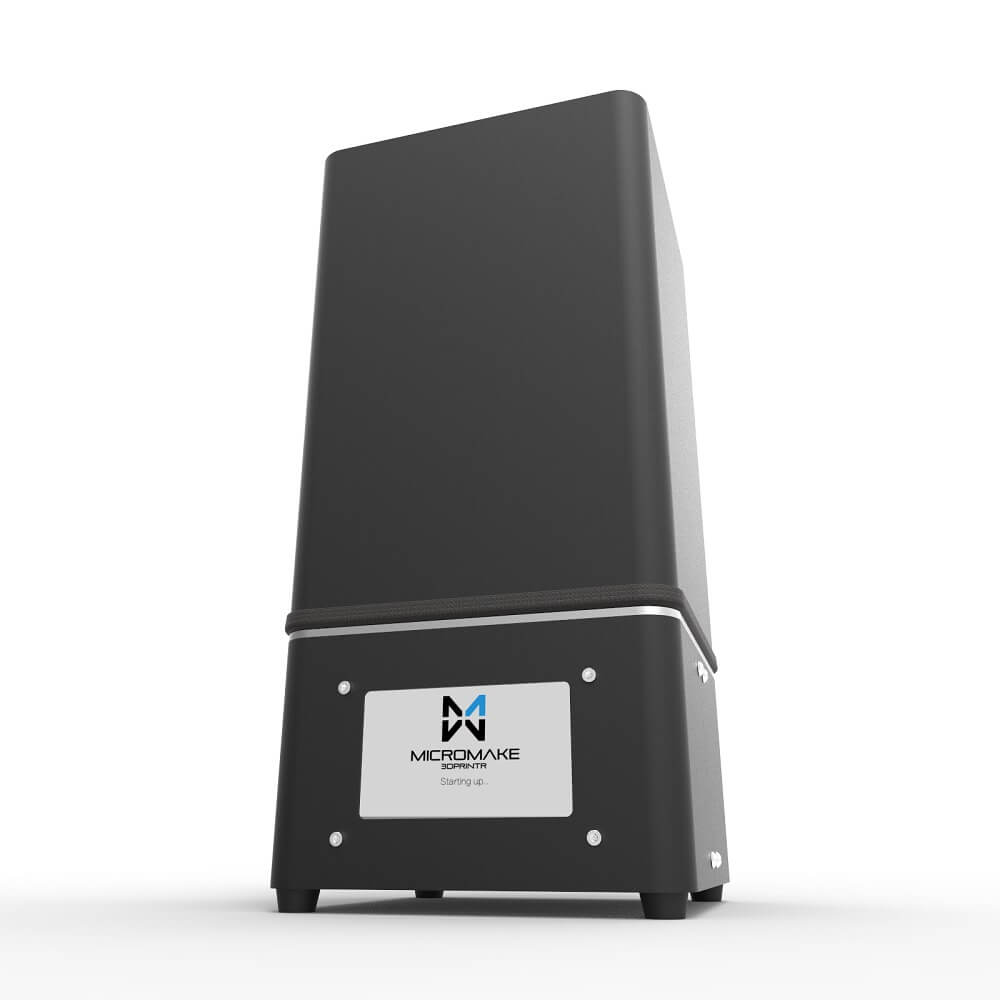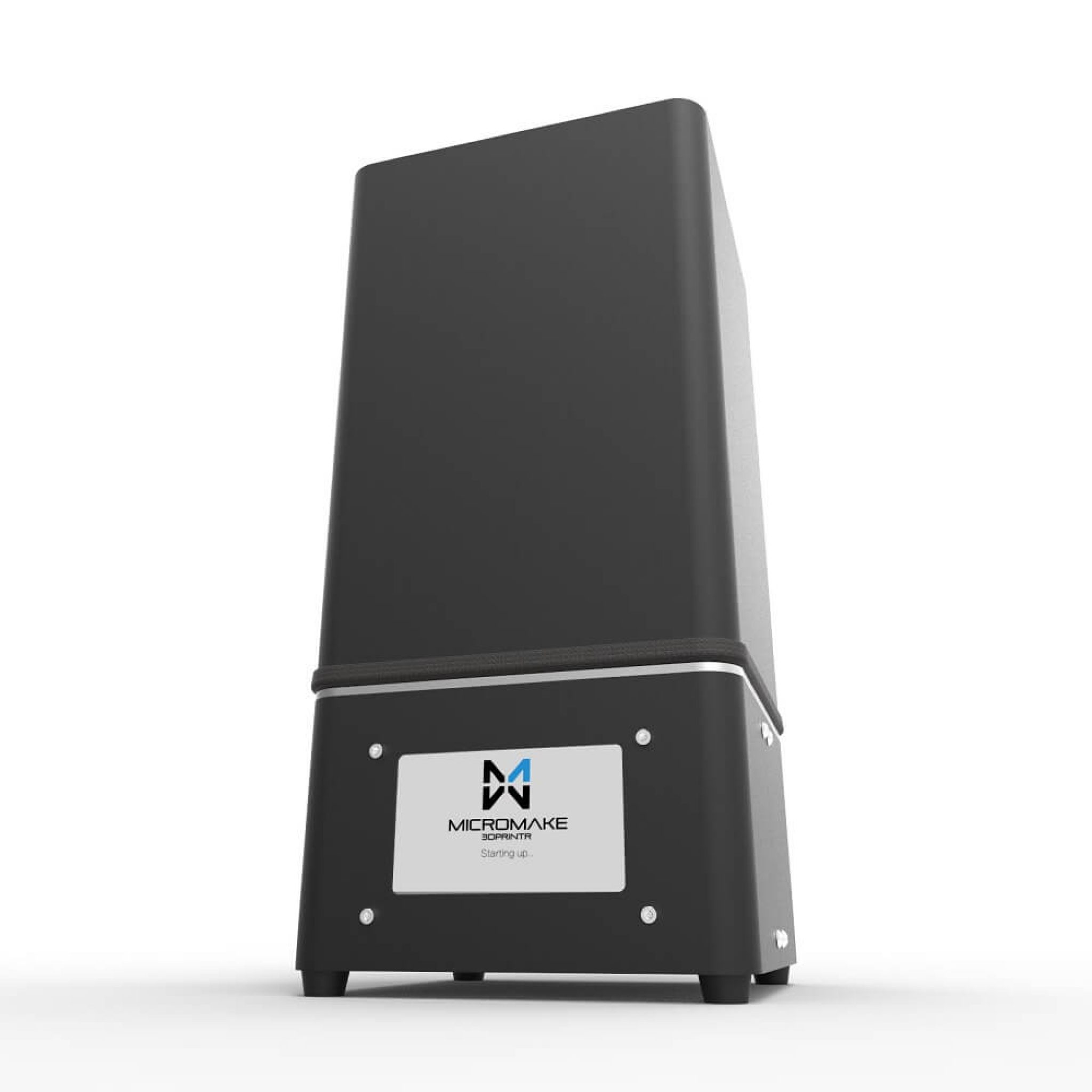 Micromake L2, also known as FLSUN S, is a liquid resin-based DLP printer. It also supports the CWS, MMS, and STL file formats. When plugged in, the machine's enclosure functions as a UV curing lamp.
The 8.9-inch high-resolution LCD screen delivers reliable results with good definition and fine details. The 74-micron XY-axis precision ensures high quality and consistency.
Uses:
Arrives fully assembled and ready to use in minutes
Printing failures are avoided, thanks to auto-leveling and the stop-and-start feature.
The printer includes a built-in UV light module.
Wear-resistant resin tank and rotating build platform, created to save resin by preventing extravasations and material waste
The LCD touchscreen provides a good user experience, and the built-in software streamlines the slicing process, allowing you to print almost anything quickly and easily.
It has been used successfully in prototyping and small-scale manufacturing.
Flashforge Hunter DLP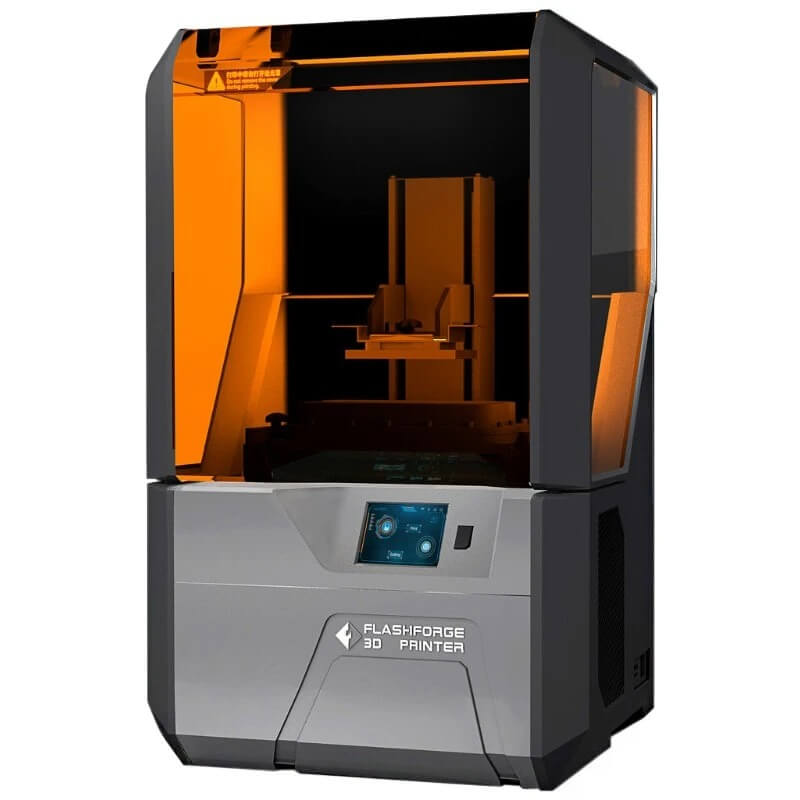 FlashForge Hunter DLP is a resin desktop 3D printer from FlashForge, a Chinese maker. The FlashForge Explorer DLP has been upgraded to the Hunter DL.
This printer cures layers of resin with a DLP projector for high-resolution printing. With a new light engine, there is hope.
Third-party resins have been optimized for the Flashforge Hunter, allowing for more specialized resin work in the fields of dentistry, medical implants, and jewelry.
Uses:
This resin 3D printer is ideal for professionals, particularly in the jewelry industry, thanks to its 0.0125 mm resolution.
The pre-installed vat film on the removable resin vat helps you to save time
The Hunter DLP can also be used with third-party resistors.
The main board's advanced architecture and the self-developed proprietary light engine complement each other perfectly. A dual-core ARM processor running at 800 MHz guarantees high performance and a better user experience.
The user interface is straightforward and intuitive, making it extremely simple to use.
There is no need to calibrate the build plate because it can be replaced easily.
Kudo3D Titan 2 HR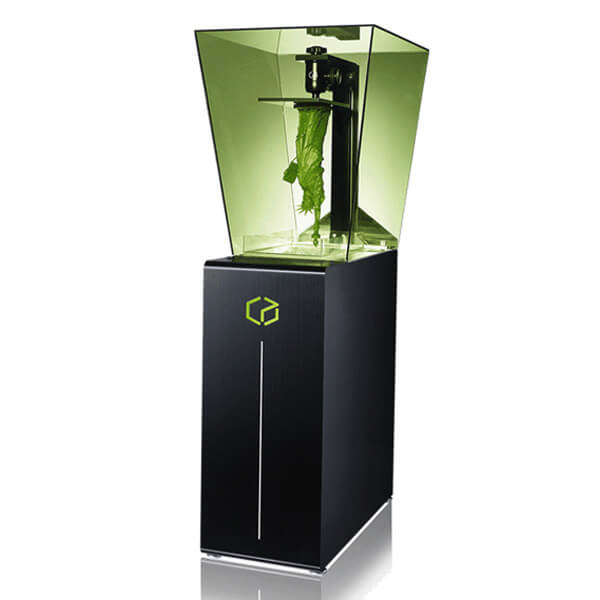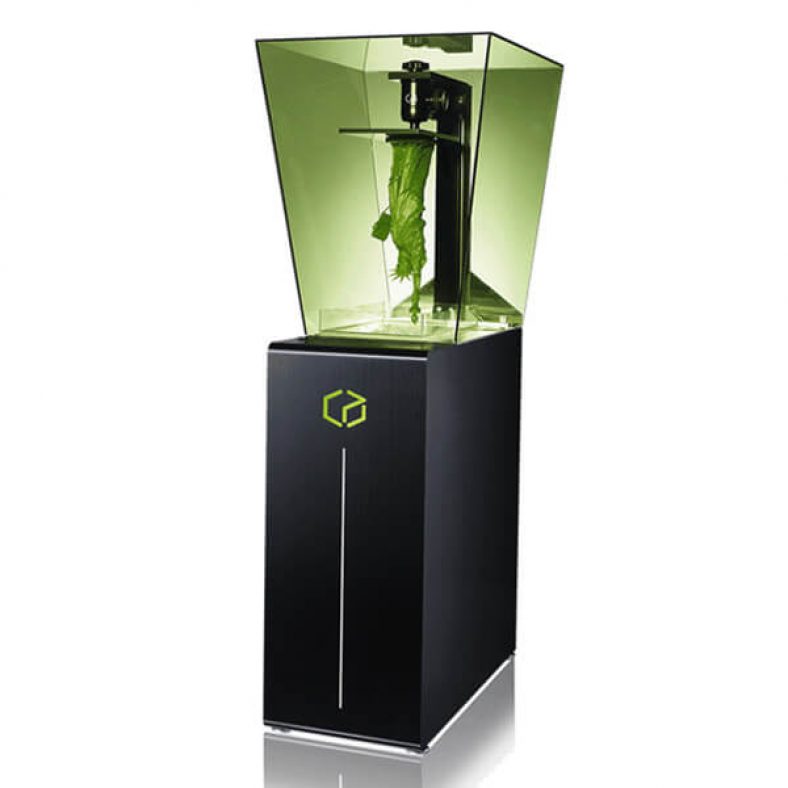 This professional SLA DLP 3D printer comes fully assembled and calibrated by the manufacturer. It comes with amazing features that will make printing a breeze.
Titan 2 uses a combination of SLA and DLP technologies, as well as a self-developed, bottom-up Passive Self-Peeling system, just like its predecessors.
The all-metal construction ensures long-term durability and the printer comes with Raspberry Pi and Wi-Fi networking, as well as ready-to-use features.
Uses:
This DLP 3D printer has a resolution of 38 microns and a print speed of 70mm per hour.
The printer has a 1920 x 1080p high-definition DLP projector with a Texas Instruments DMD chip.
The printer offers PSP technology that eliminates the possibility of cracks and other stresses in cured layers. It ensures a higher level of surface quality as well as increased speed.
Titan 2 uses liquid resins from its own brand.
You can print a number of fascinating HD 3D models in one go with its build area of 5 x 3 x 9 inches (127 x 76 x 229 mm).
SprintRay Moonray S
SprintRay's MoonRay S is a professional resin 3D printer (DLP) manufactured in the US. This printer comes with proprietary RayWare software and can print a variety of high-performance resin materials.
In terms of 3D print efficiency, ease of use, reliability, and durability, MoonRay S sets the bar high for DLP 3D printers. The MoonRay S is designed for specialized use in the dental and jewelry industries.
Uses:
The MoonRay S's proprietary UV DLP projector, the RayOneS, provides superior 3D print accuracy. It provides dimensional stability and resin-curing power.
It is a fast resin 3D printer as compared to other resin 3D printers. It can print 3D objects up to ten times faster than traditional resin 3D printers.
Uses RayWare software can build optimal support systems with the least amount of material waste
The MoonRay S has a proprietary resin tank that is more durable than other resin 3D printers are and needs limited maintenance.
B9Creations B9 Core 530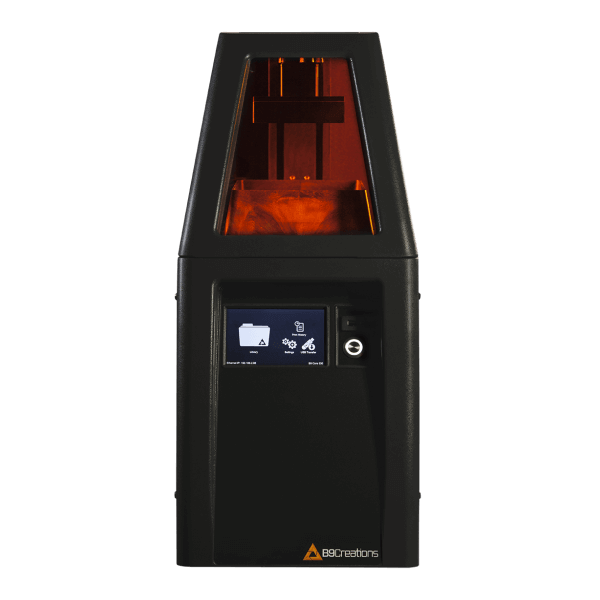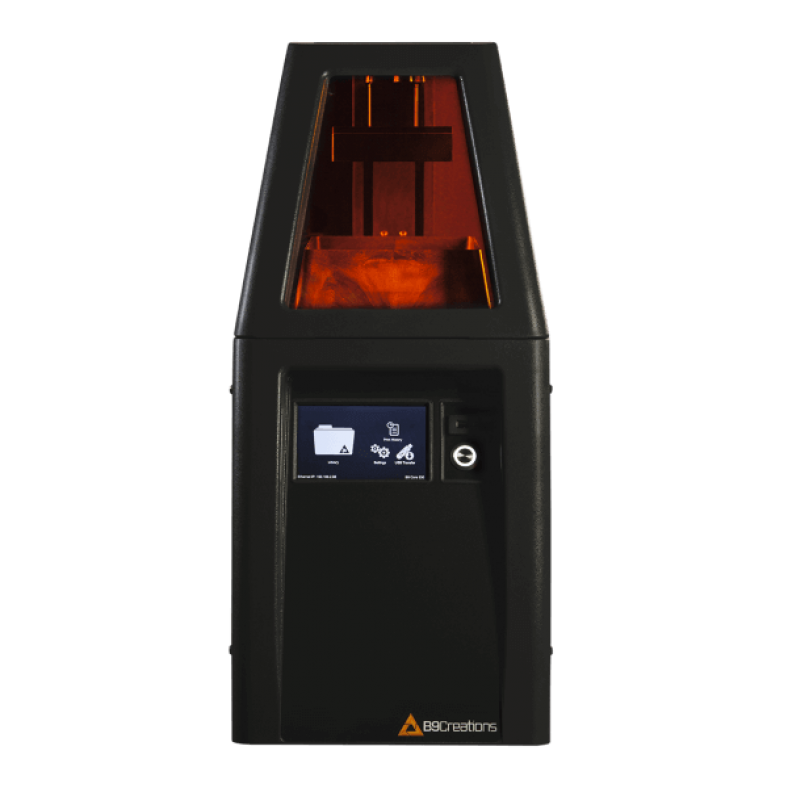 The B9Creations B9 Core 530 is a resin DLP 3D printer that comes with a one-year warranty and free factory setup. The B9 Core 530 is an updated version of a DIY printer.
The B9 Core 530 is used in a multitude of sectors, including jewelry, rapid prototyping, engineering, and industrial design.
Uses:
The B9 Core 530 cures a light-sensitive resin with an industrial UV LED light generator (photopolymer). This DLP 3D printer supports resins from third parties.
The layer thickness is 10 microns, the XY resolution is 30 microns, and the manufacturing volume is 57.6 mm x 32.4 mm x 127mm on this printer.
B9 claims to have a patent technology that is four times quicker than the industry average.
EnvisionTec Perfactory Micro EDU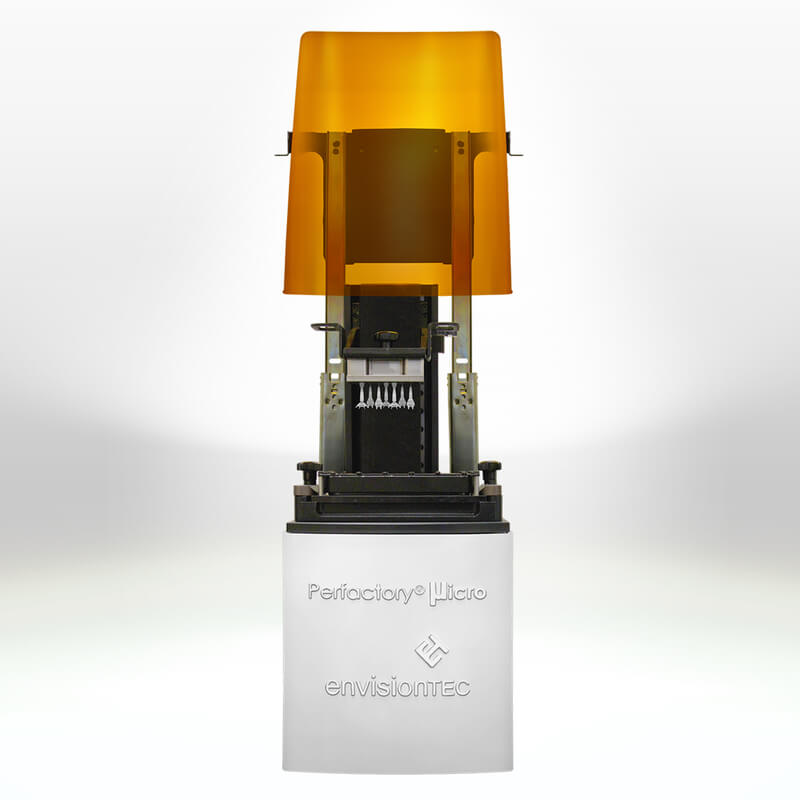 The Micro Plus 3D printer family is suitable for a wide range of advanced 3D printing applications that demand precision, durability, and smooth surface finishes to reduce post-processing time.
This DLP 3D printer is capable of producing usable parts with excellent surface quality without compromising functionality.
Uses:
The Envision Tec Micro is a professional-grade 3D printing system that includes an industrial UV LED light source.
This 3D printer works with a variety of materials to create intricate designs.
It offers a touchscreen that enhances the user interface by allowing the requisite print files to be transferred quickly and easily from any network device to the Micro Plus via Wi-Fi.
Asiga MAX
The Asiga MAX is a professional DLP 3D printer from Asiga, an Australian manufacturer, offering two models. It is the world's most advanced DLP 3D printer, with a minimal footprint and high efficiency designed for dental lab manufacturing, with a 62m HD print precision.  The Max is compact, measuring 260 x 380 x 370 mm.
Uses:
This printer has a build volume of 119 x 67 x 75 mm. This printer uses liquid form resin and is classified as a professional printer.
It's known for producing high-quality prints quickly and at a reasonable cost. This 3D printer is commonly used in the medical and dental fields, and it works with silicone resins as well.
Asiga provides lifetime technological assistance. This printer has a resin-level sensor that alerts you when the resin is running low so you can refill it as needed.
It has a print volume 75 mm high, allowing it to print several layers on the vertical axis.
STL, SLC, and STM files from all digital scanners are accepted by the Asiga Composer program.
Prodways ProMaker V10
The ProMaker V10 can process highly viscous materials, making it ideal for producing composite parts. It is a super-compact evolution of the V6000 industrial ceramic 3D printer.
The ProMaker V10 is capable of sintering / debinding parts with a ceramic density of up to 99%.
Uses:
This technology expands the medical, industrial (electronics, chemistry, foundry, energy, etc.), aerospace, and jewelry industries.
UV polymerization of liquid and composite pastes charged with ceramic, metal, fiber, or nanoparticles at a wavelength of 405 nm enables applications that involve mechanical properties that are difficult to match with other manufacturing technologies.
Build area 855 x 1100 x 1780 mm.
Offers DLP head 1of 1, @405 nm Wavelength.
Prodways ProMaker L7000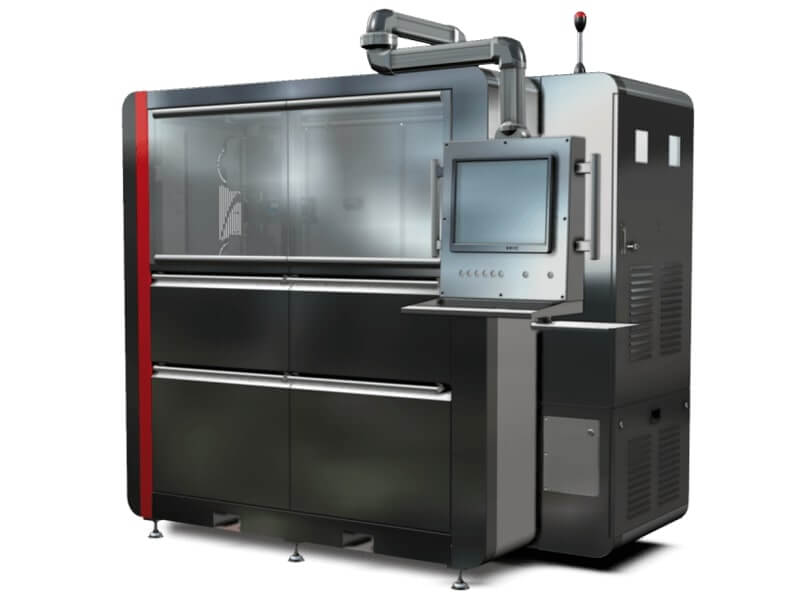 Prodways' ProMaker L7000 D is an industrial 3D printer produced by the French company Prodways. The Gorge Group, which specializes in high-tech security, robotics, and 3D printing, owns the Prodways brand.
moving light is a 3D printing technology used by the Prodways ProMaker L7000. This technology is similar to DLP and SLA in that it uses a powerful energy source to photopolymerize a liquid resin to produce a 3D-printed product.
To photo cure a high viscosity material, the MovingLight technology uses a fast and precise moving DLP heat.
Uses:
The unrivaled resolution, less than 40 mm per layer with hundreds of millions of pixels
High precision to achieve extremely fine detail across the entire build platform with no distortion
Unparalleled speed up to 10 times which is faster than industry norms
Produces large quantities of goods without compromising quality
Surface consistency is superior, and post-production finishing is limited
Computer wear and tear are low, and LED lighting is less expensive overall a low maintenance device
Uncia Uncia DLP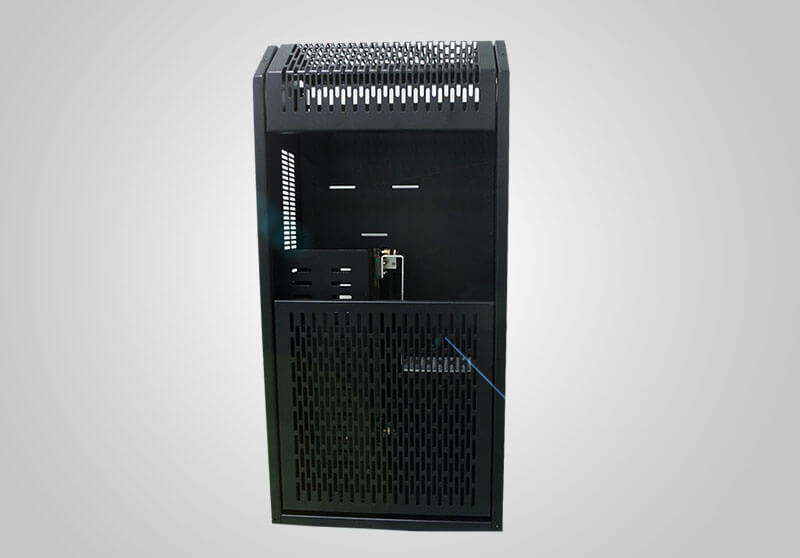 The Uncia DLP 3D Printer is a professional 3D printer manufactured by Uncia, a Chinese company. The Uncia 3D printer crowdfunding campaign, which is currently live on Indiegogo, is vibrant and full of useful images.
It's similar to many other units that use a DLP to shine UV light on a liquid resin surface to solidify an entire layer at once. As a result, the resolution can be finer than with extrusion.
Uses:
The build volume is small, measuring just 102 x 77 x 180 mm, but it can print 150-, 100-, and 50-micron layers in just 3.6 seconds.
Inside a build area of 102 x 77 x 180 mm, the minimum feature size / XY-resolution is 100 microns.
3D printers may be brought into people's homes, allowing everyone to enjoy the joy it brings.
Steel construction protects your printer from deformation caused by bumping.
They also added a small piece of equipment to the back to ensure that the use of electricity is secure.
 Uses N3D Slicer and Snapshot, all of which are simple to use.
 Can process STL files and even sliced PNG images.
CUBICON Lux DLP – B12C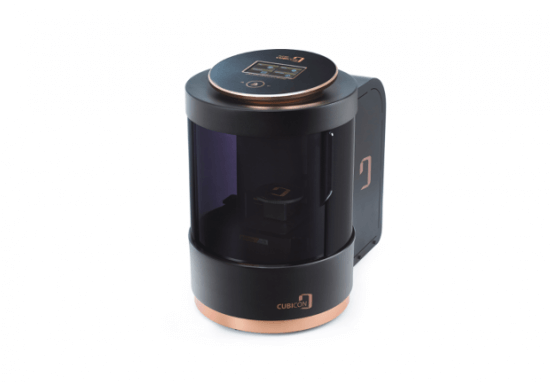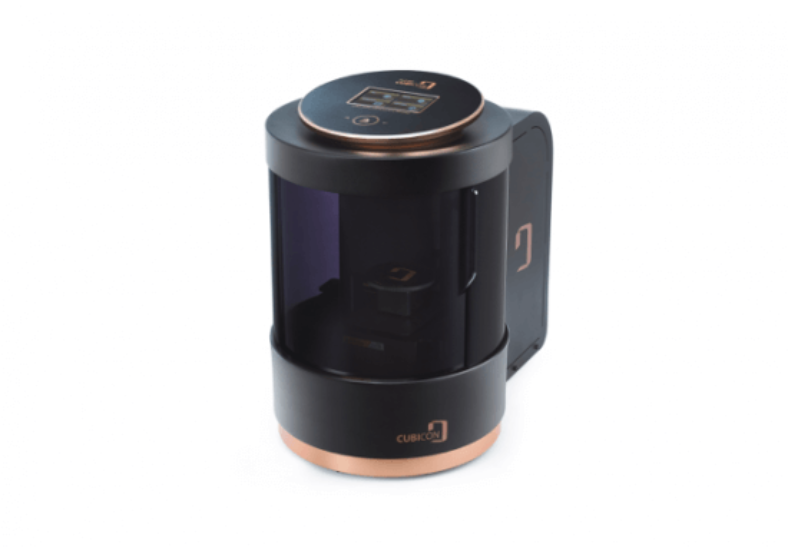 This 3D printer uses DLP (Digital Light Processing).
Uses:
The VAT of Cubicon is made up of a release film with a solid acrylic layer for a uniform laminated output height.
The Cubicon Lux has a cool roundish design and a big color touch screen display.
There is no resin failure due to a shortage of resin. It maintains a steady resin level at all times.
The touch LCD and USB memory can make life easier for the user.
B9Creations B9Creator v1.2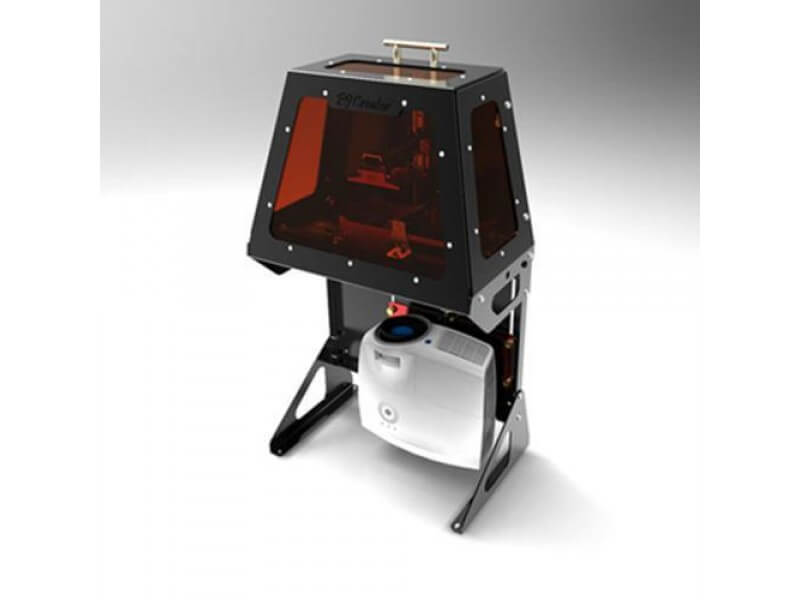 Let's pretend you're looking for a 3D printer but don't want to deal with filaments. Instead, you want something that can reliably produce stunningly detailed models.
It goes without saying that this model will be more costly than its competitors, but the premium is worth it. The B9 Creator, a massive, futuristic-looking DLP 3D printer, is here to help.
According to the 2015 3D Hubs survey, this DLP 3D printer is one of the best resin 3D printers. This is a professional's favorite.
Uses:
The B9Creator v1.2 from B9Creations uses a DLP projector to harden photopolymer resin to create high-resolution 3D models from 3D model data.
The build volume is limited and is determined by the resolution selected
This DLP 3D printer is ideal for small 3D printers with fine details, with a maximum build volume of 104 x 75 x 203 mm.
This 3D printer is recommended for builders, tinkerers, designers, and jewelers who are willing to put in the time to learn how to use it
Delivers excellent results but has a steep learning curve
The B9 Creator is 33″ tall, 18.5″ wide, and 12″ deep, and can create extremely detailed models.
Sedgwick Sedgwick DLP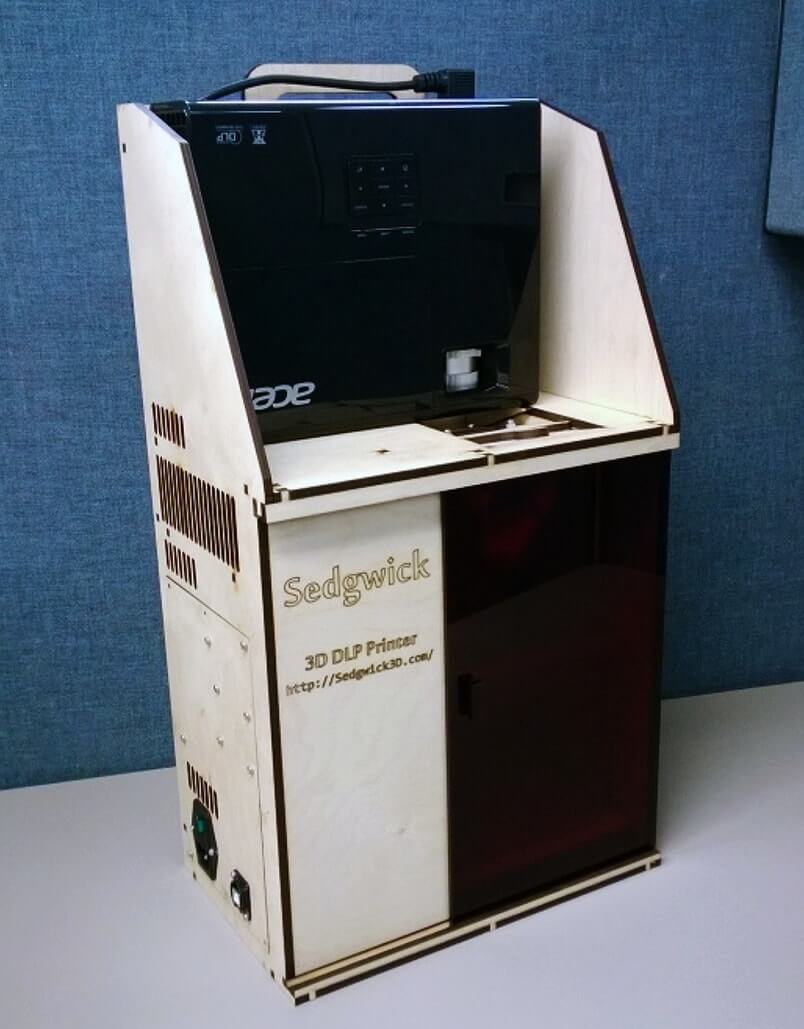 The catch with this printer is that the makers are running a Kickstarter campaign. If they reach the goal, this printer will become an affordable option. It is currently funded at nearly half of its $35,000 target.
DLP computers, typically priced well over $1000, are known for their high resolutions and print speeds. Though the $399 early bird bundles for this 3D printer have all sold out, the Sedgwick is still available for $524.
Uses:
Except for the projector and resin, this package contains all needed to create the printer
The frame is made of laser-cut Birchwood
PCB carrier board for the Arduino microcontroller and the A4988 stepper driver
Linear slide with high precision
External optics of high quality with an antireflective coating (no need to cancel the projector's warranty)
Vat size: small (build area is 75 mm x 75 mm x 50mm deep)
Medium-sized vat (build area is 75 mm x 75 mm x 120mm deep)
Developed  platform made of aluminum
Frequently Asked Questions (FAQs)
Why Should I Use A DLP 3D Printer?
Some designers and engineers use DLP because it produces highly accurate parts with high resolution. In contrast to SLA, DLP requires only a shallow vat of resin to facilitate the process.
As a result, it reduces material wastage, and therefore, reduces operating costs.
DLP also prints 3D parts at a much faster rate as it allows curing the entire surface of a layer at once, eliminating the need for post-curing.
For example, you can complete a 4-hour print with an SLA printer in 30 minutes with a DLP printer using the same 3D file.
What Are the Major Differences Between DLP And SLA Printers?
Digital Light Processing (DLP) is similar to Stereolithography (SLA), but the technologies do differ slightly:
The first and most obvious difference between a DLP and an SLA 3D printer is size. DLP 3D printers are typically much larger than SLA counterparts because they must house the actual projector.
Another major difference between a DLP 3D printer and an SLA 3D printer is technology. DLP printers do not have the same proven track record as SLA. Stereolithography has been widely used since the 1980s. Regardless of the generally lower cost of DLP machines, this can be a factor for users looking for predictable results.
As the primary method of producing objects, both technologies rely on vats of photopolymer. However, some companies manufacture DLP 3D printers that can also print with materials, such as rubber and thermoplastics.
How DLP Printers Work As Compared To SLA Printers?
In Digital Light Processing (DLP), the laser used in stereolithography is replaced by an arc lamp or as the source of light. The actual process of curing and manufacturing DLP printers is the same as SLA printers.
The prime deviation in the printing process of both technologies is that SLA uses lasers to project 3D models on the surface of the polymer. It prints layer-by-layer and creates 3D prototypes, whereas, DLP printers use arc lamps as a source of light.
This light is projected in the form of the desired shape on the surface of the liquid polymer. The particular liquid polymer gets hardened easily, helping you save time.
Which Type Of Models Can A DLP Printer Print?
DLP printers are useful for rapid prototyping as well as master pattern making in different investment casting processes.
Most of the functional prototyping equipment is easily manufactured with a DLP printer. It can also print complicated shapes required in jeweler designs.
DLP printers are basically used to print products in low volume. They create products used in manufacturing industries with complex geometries. This technology is used widely in circuit designing, with the circuits printed directly on the product.
Which Materials Can I Print With DLP 3D Printer?
To create 3D parts, DLP printing contains photopolymer resin. There are various types of resin, including grey resin, standard resin, and transparent resin. Metal, in addition to resin, is used in DLP printing.
This process incorporates metal powder and a small amount of binder. Metal DLP 3D printing is ideal for printing objects with intricate designs. It is capable of displaying details as small as 0.3mm and printing layers as thin as 0.1mm.
Buyer's Guide
Before purchasing a DLP 3D printer, it is better to know which features are vital. A few of the most important features are mentioned below.
Having these features in your printer will make your 3D printing experience more enjoyable & worry-free! The following guide will ensure that your hard-earned money is not wasted.
Check them thoroughly to avoid ruining your exciting 3D adventure!
Budget: You have to set a budget before you start looking for a 3D printer. Rest assured, thanks to the variety of printers available on the market, you could find the right balance between cost and features, and therefore, fulfill your requirements. Hence, you can afford to be picky when it comes to the price.
Speed and Volume: If you value speed, look for a printer that produces a smooth finish. However, DLP 3D printers require some level of post-processing. Additionally, if you want to print multiple parts at the same time, select a printer with a large build volume.
High Resolution: In 3D printer spec sheets, the resolution appears more frequently than any other feature. The layer thickness a 3D printer can produce defines the Z resolution. DLP resin 3D printers have some of the best Z resolutions (thinnest layers). Users can typically select from a range of layer height options. For getting prints with high resolution, the best range is 25 to 300 microns.
Precision And Accuracy: A variety of factors affects accuracy and precision, including the materials, software settings, 3D printing process, post-processing, and others. DLP resin 3D printers, in general, are among the most accurate and precise 3D printers, whereas entry-level DLP printers may use lasers, off-the-shelf projectors, or galvanometers. Professional DLP 3D printers have a custom optical system. The system is tailored to the specifications of professional customer applications.
Reliability: Whether opting for DLP or not, you need reliability from your 3D printer. What if the 3D printer works for a few days and then just doesn't work? The best way to go about this is by visiting online forums and reading about the models that you are interested in purchasing
Online Support: In addition to all technical requirements, customer support is crucial. You should also check how responsive the customer service is. You also need to consider the warranty and after-sales service. Even if the company is a well-known name in the market, a machine can fail at any time. Failure to get technical support in time of need could lead to considerable hassle.
Conclusion
Now you're more familiar with the key components of a DLP 3D printer. When compared to other technologies, DLP is extremely significant.
It does not have anything in the lower price range, but it promises to create complex designs with a high level of precision. As a result, extreme caution should be exercised when selecting the appropriate DLP 3D printer price range.
The easiest way to understand how a machine function is to understand its anatomy, the digital light projector of a DLP 3D printer flashes the entire picture of a layer at once and thereby cures the layer, layers are rendered quickly
Let's wrap up our review of DLP's benefits and drawbacks on a positive note by pointing out one of DLP's most significant advantages in the field of 3D printing in general. DLP, along with SLA, is regarded as one of the most precise 3D printing technologies. The level of detail it can provide on a part is truly amazing.
The possible lack of details on a complex curved structure and the rougher curved surfaces are DLP's limitations in comparison to SLA caused by voxels. Since voxels are like tiny bricks, creating a smooth curved surface is difficult.
Naturally, it all begins with a 3D model. The consumer uses slicer software, which is either supported by a third party (open source versions are available) or the printer's manufacturer to ensure that the 3D models are well equipped for 3D printing.
The first step in the printing process, as with any 3D printer, is to upload a 3D model to the printer. After that, the resin should be poured into the vat. The construct platform is then lowered into the resin tank, followed by the resin. The build platform sinks into the resin until there is just a small gap between the bottom of the vat and the build plate.
Precision is all in the dental industry. Typically, DLP 3D printers are used to create models of a patient's mouth. These mouth models are produced in a matter of hours rather than days, thanks to another great advantage of DLP, which is the print speed.
One of the early adopters of DLP technology was the medical sector. There are hundreds of different uses for DLP in the medical field, but the most remarkable is in the manufacture of hearing aids. The process of creating hearing aids is time-consuming and exhausting because each customer's ear shell is unique.
The jewelry industry is another industry that requires extreme precision and attention to detail, making a DLP 3D printer an ideal tool to aid in development.
DLP 3D printers are often used in the investment casting manufacturing process to create jewelry with extremely fine details. DLP 3D printing allows for the development of fine details that would otherwise be impossible to achieve.
DLP 3D printing, as you've seen, is an intriguing and complex technology that is currently undergoing rapid growth. It has the potential to enable mass production due to its speed, precision, and material flexibility. As a result, you can expect to see DLP printing technology and DLP printed parts more often, and in a variety of new applications.
happy printing!