Ensuring that your 3D design file is in STL format is the most convenient thing to do for making sure that it will be compatible with almost all 3D printers.
Whether you have a 3D printer at your home or you are buying the 3D printing service online, you are always on the safer side when you have a file that is in STL format.
So, if you have a file that is in SKP format or any other, it's better to convert SKP to STL. And doing this is not at all difficult. It's similar to converting a doc file into a pdf file.
But, as there are many options available online, it is good to have your "go-to" SKT to STL file converter rather than shooting randomly during an emergency situation.
Don't worry! You do not need to do all the homework; we've done that and got you covered. Before starting with the best online converters, let's know a little bit more about SKP and STL.
SKP is an abbreviation that stands for a SketchUp file document. And STL, as we all know, stands for Stereolithography. Both of them are file extensions of a 3D model that can be fed in a 3D printer to get the outcome of a part, or a functional prototype.
The former i.e., SKP is one of the infamous file extensions in which you can download your 3D models, while the latter is the most commonly known format in which one expects a 3D file to be. It is also the most commonly accepted format by 3D printers.
Convert SKP to STL online using these converters
Each of the converters mentioned below has its own specialties for which they are known. You can choose them according to your suitability with their novelties.
AnyConv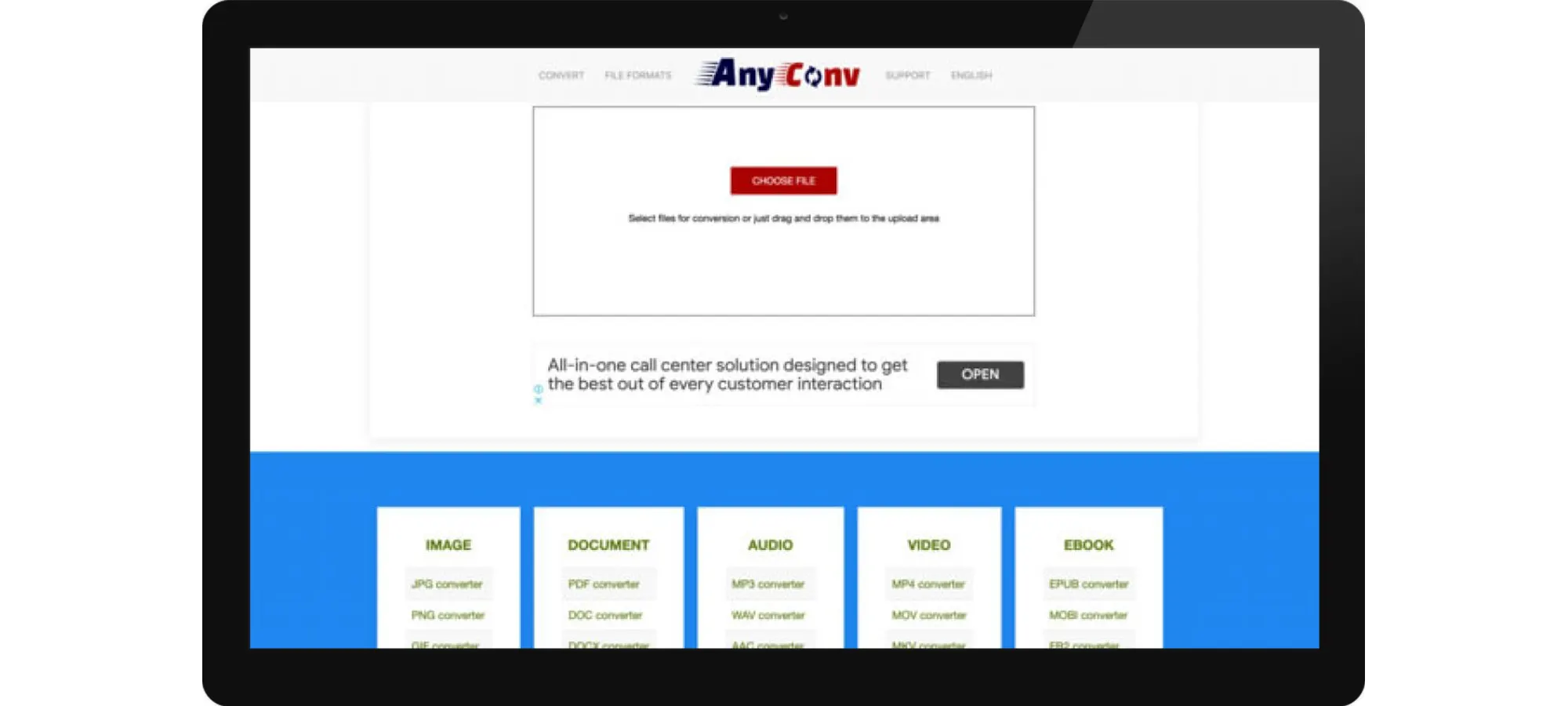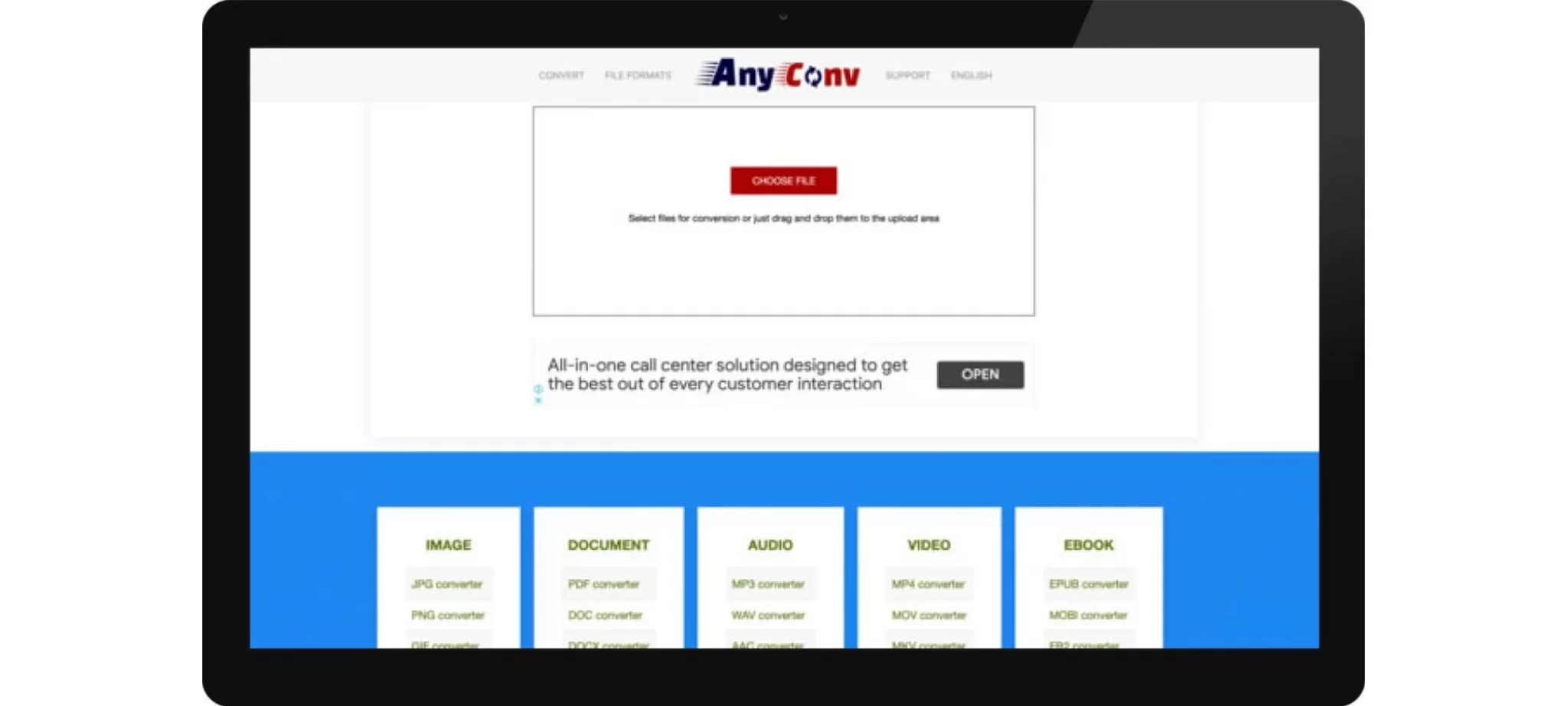 Allowing you to convert 3D design files up to 50 MB, AnyConv is very speedy when it comes to conversion.
Its three-step process eliminates all the formalities and lets you straightway:
      Upload the SKP file by Choosing the file on your computer.
      Clicking on the Convert button for starting the conversion.
      And lastly, download the STL file when the conversion process is completed.
And before you get a chance to ask yourself, "Is that all?" the file in STL format is already at your disposal.
In case you do not want to typically choose by browsing from your computer, you can simply drag and drop. The Mesh Conversion by AnyConv will take just a few seconds.
Not only is AnyConv a very speedy option to convert SKP to STL, but it is also pretty safe.
The company deletes every file that is uploaded on their website and even the converted ones after 24 hours. It guarantees that no one has access to your files.
Irrespective of the operating system that you use, Linux, Mac, or Windows, all you need is a web browser on it for converting SKP files to STL using AnyConv. And you need no software installation.
All of it happens online. So, just your device and a stable Internet connection are all you need and then you are good to go.
About AnyConv:
Operated from Germany, the company's CEO is Lothar Schwarz. It is a simple tool that converts files online.
Not just 3D design files, but also three hundred different formats of documents; images, spreadsheets, electronic books, archives, presentations, audio, and video are supported. The goal of this company is to give a free and high-quality file conversion service.
Pros:
      Faster file conversion.
      Completely safe; as it deletes files in 24 hours.
      The quality of converted files is commendable.
      Let's you upload files weighing anywhere up to 50 MB.
      No software installation required.
Sketchucation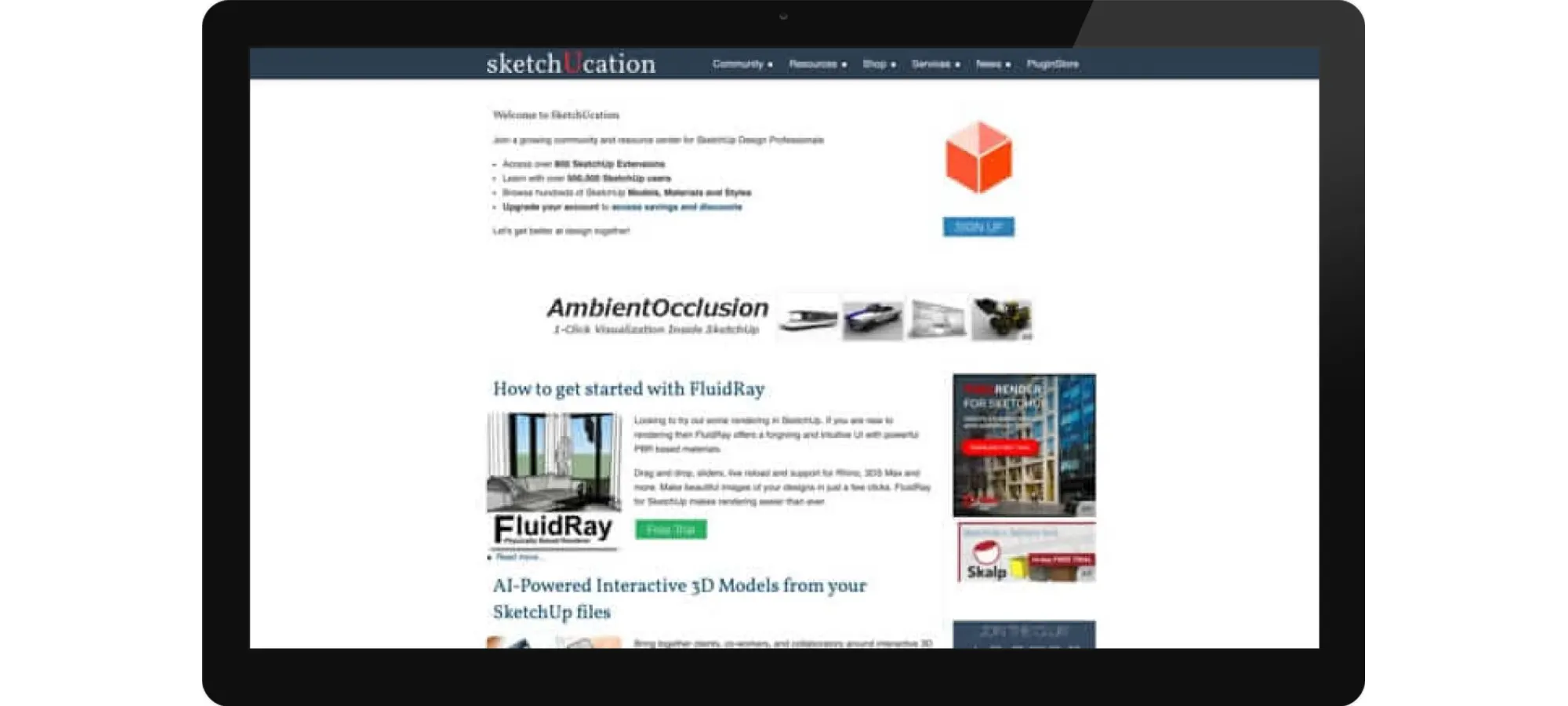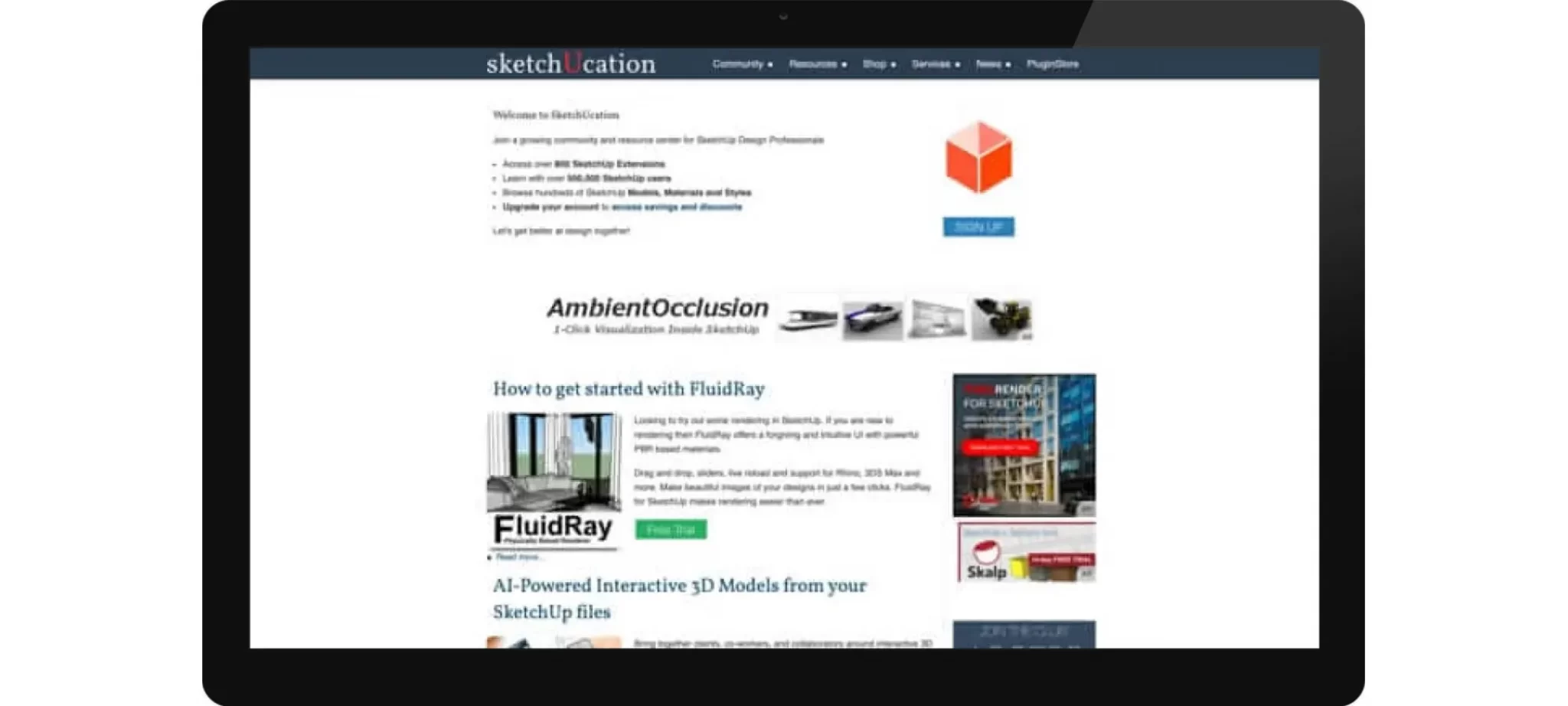 Like you have a community that follows the 3D printing industry, you have a community of registered users on Sketchucation. How to be one of them? By registering and logging in on Sketchucation.
Just like the name might hint you, it is about offering education related to 3D design files and Sketchup.
For doing so, there is a Plugin Store that offers you downloads of the necessary plugins. There are tutorials for first-timers and learners.
This online SKP to STL converters is primarily meant to help architects, CAD technicians, engineers, and 3D visualization or animation companies.
By uploading your models in a wide range of formats, Sketchucation can offer it back to you in converted file formats such as .obj, .3ds, .c4d, .xml, and .dxf, apart from .stl.
Apart from letting you convert SKP to STL very easily and speedily, the company also lets you hire an expert that lets you do so.
They have experts available in many fields. Ranging from Architecture to Design, and from Woodworking to Movie Production.
About Sketchucation:
Sketchucation claims to provide 3D modeling outsourcing services for various classes of individuals in the field of 3D printing.
The company gives you the amount of freedom that you need to have for concentrating on other aspects of your project and meeting those deadlines on time.
Pros:
      Provides you the community to share your work.
      Conversion of files does not lead to a decrease in quality.
      Also provides you the service of hiring an expert.
      Offers you too many resources.
      Let's you view other's work for free.
Fileextension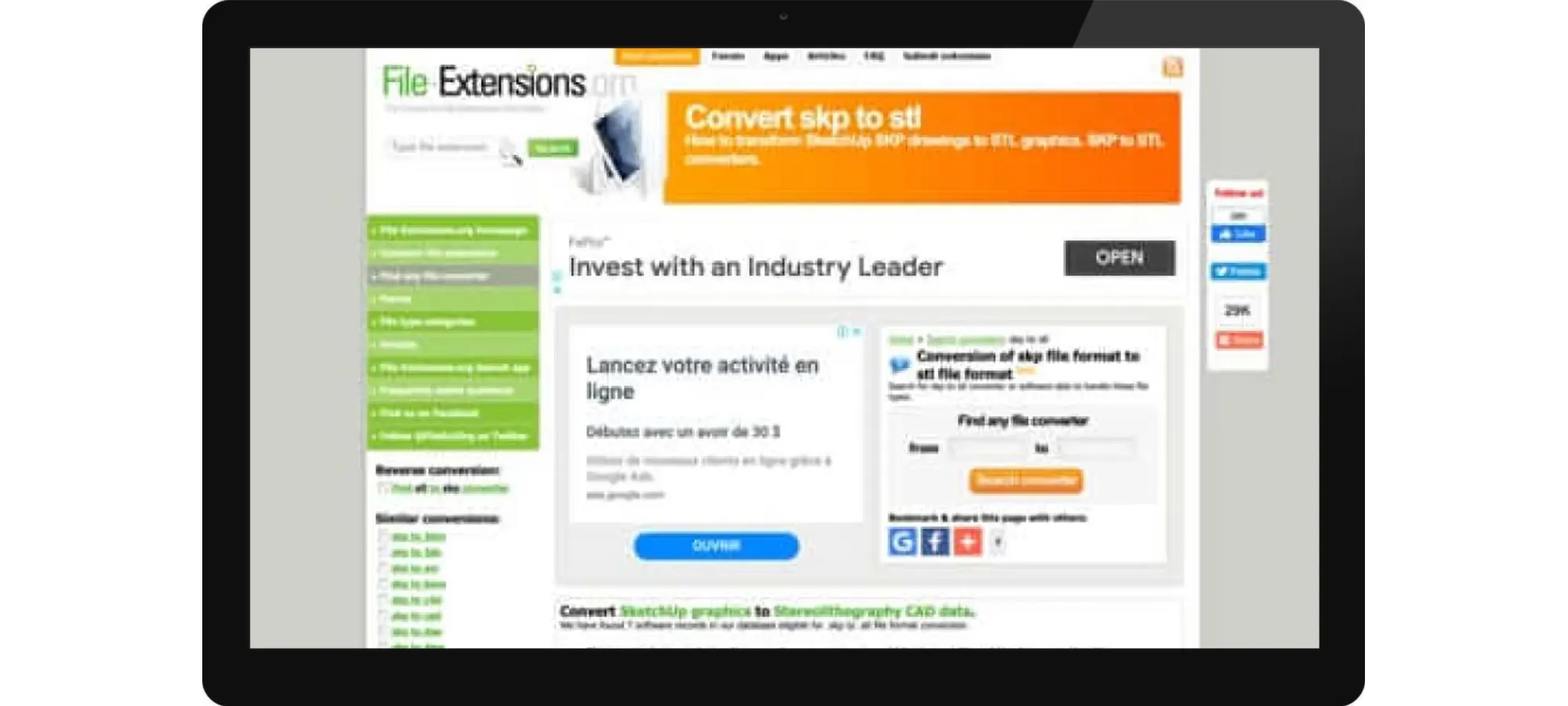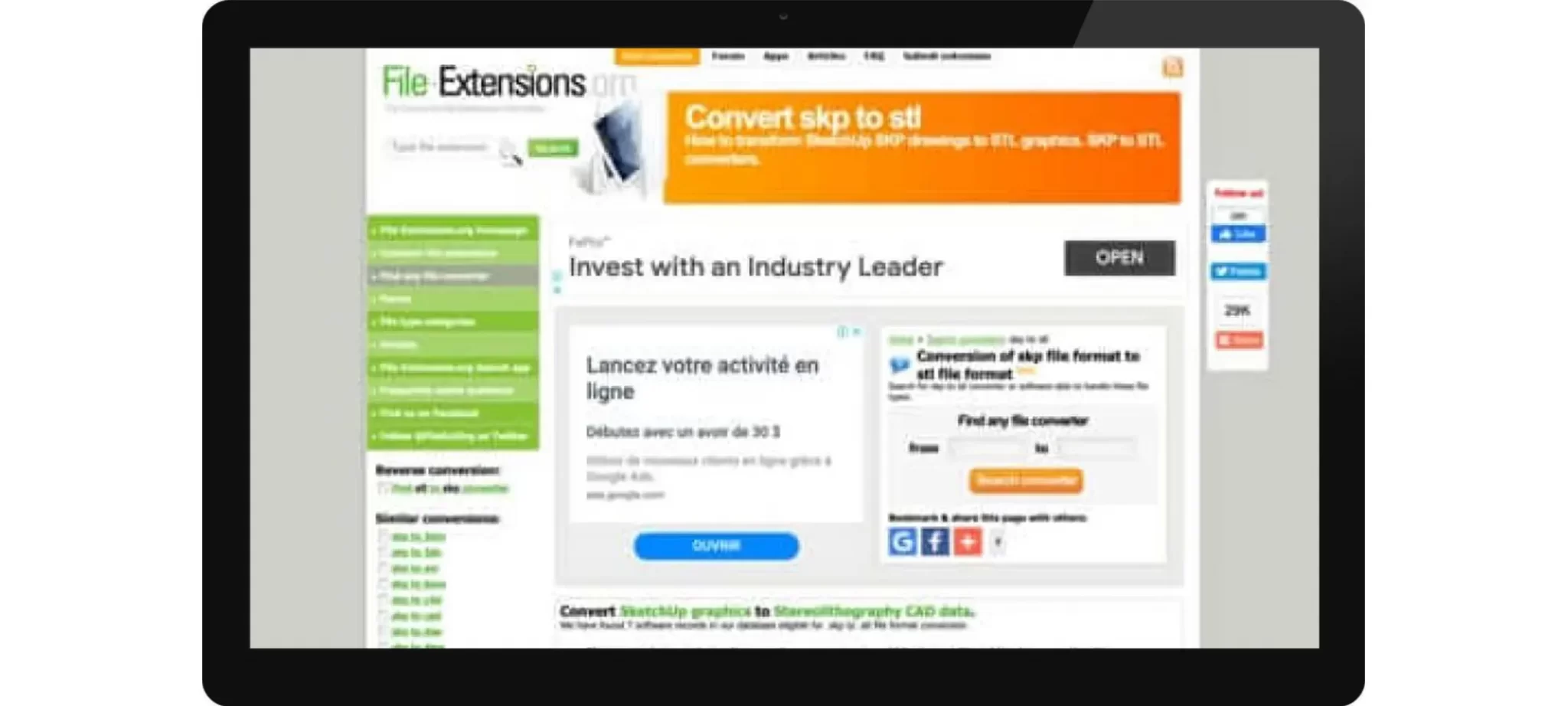 Like you have Yeggi which is a search engine for repositories with 3D models, Fileextension does the same job in converters context.
All you need to do is let it know which file extension you have and which one you wish to convert into. At the time of writing, it offers seven different options to convert SKP to STL.
From these seven, four are useful to you if you have a device running on Windows operating system. You can utilize one in case your device is running on a Mac operating system.
And lastly, there are two online service providers too that Fileextension recommends you.
Recommendations of software compatible with Windows:
Polytrans: A 3D CAD software.
SketchUp: A 3D general-purpose modeling program.
3dsMax: A widely-used 3D animation application from Autodesk.
Autoconverter: A converter for files with 3D formats.
Recommendations of software compatible with Mac:
SketchUp for Mac: A 3D modeling application for Mac.
Recommendations of Online converters:
Online CAD converter: A commercial online CAD converter.
Babel 3D: An online CAD conversion service.
About Fileextension:
They have a huge database that is updated regularly. Every now and then thousands of file types and their associated applications for all the three major operating systems i.e. Windows, Mac, and Linux, get included.
Pros:
      One platform, many options.
      Presents in front of you a reliable source converter.
Cadmonster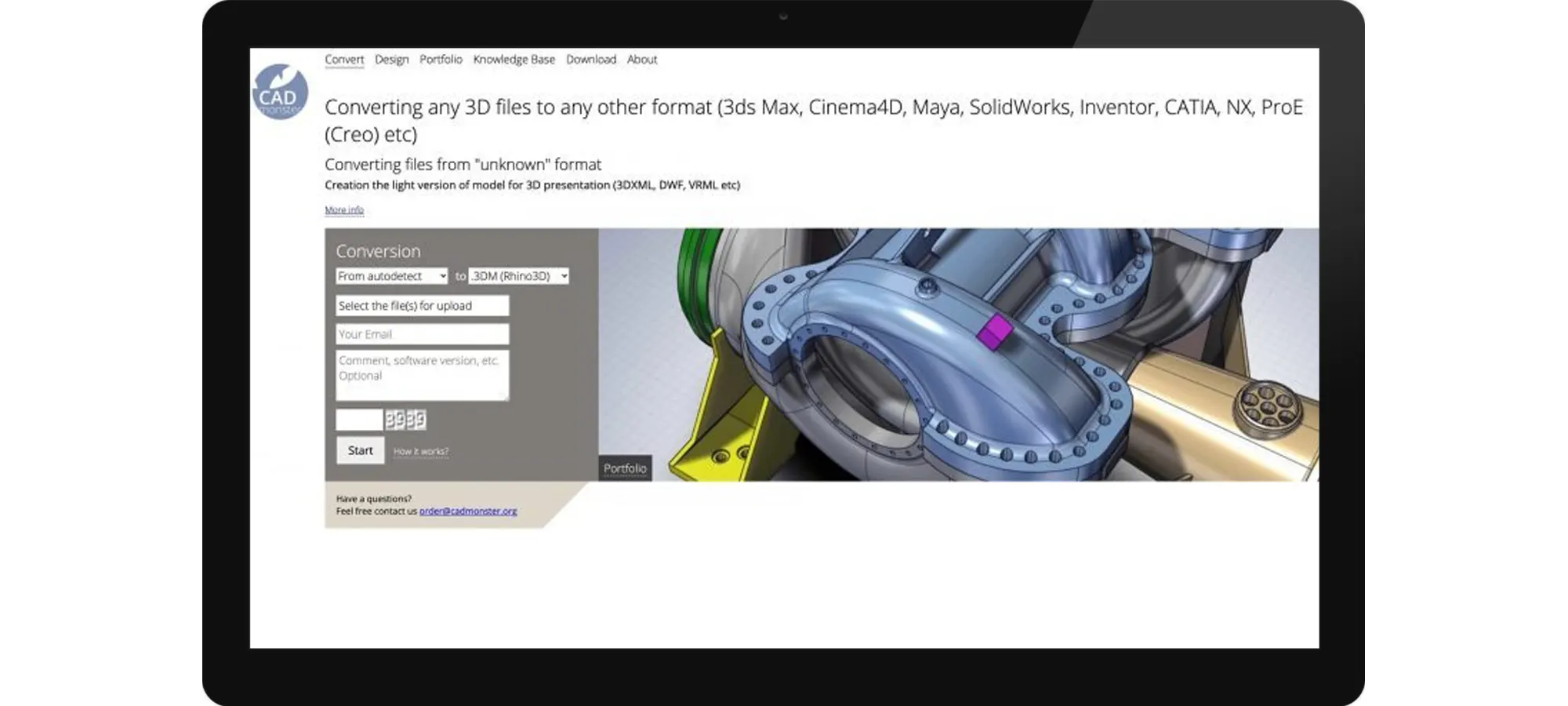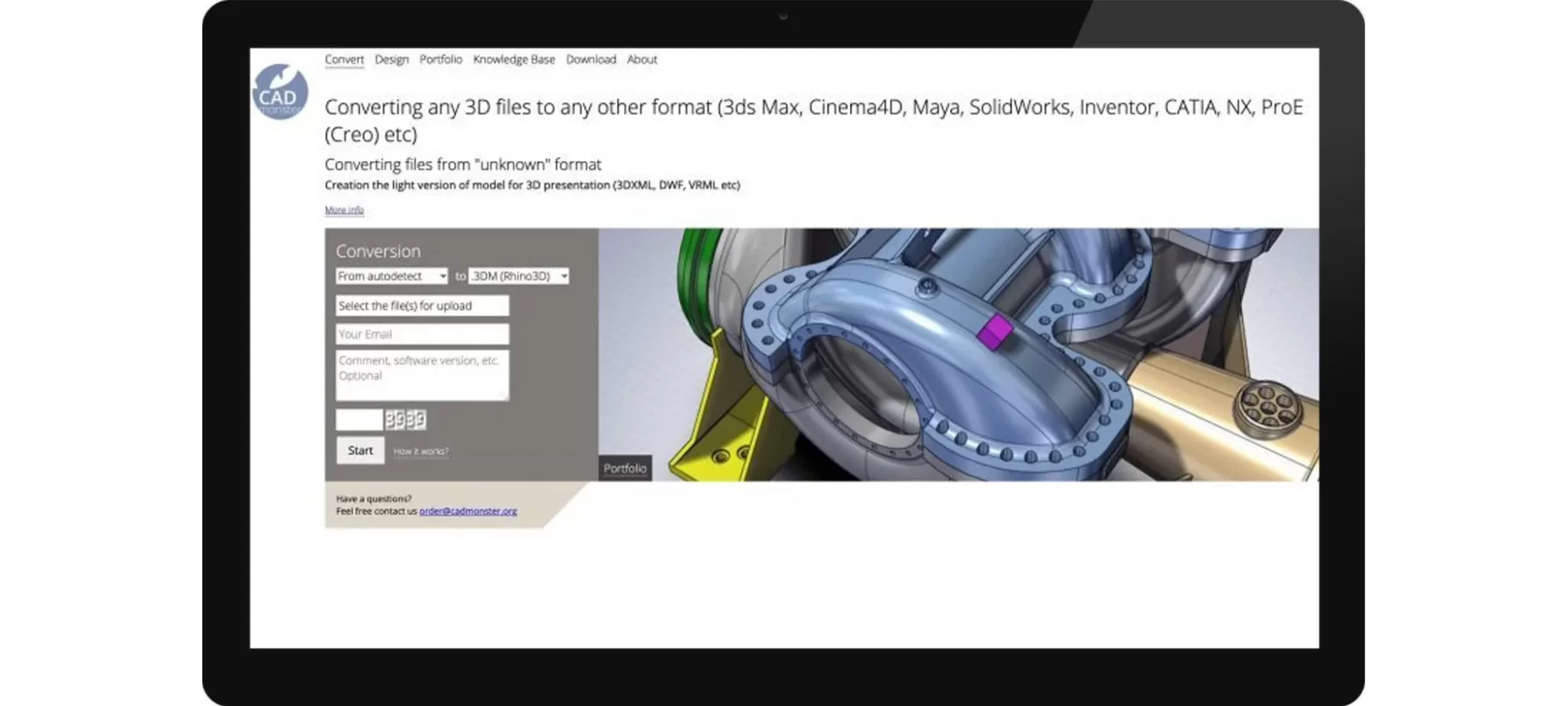 Unlike AnyConv and Sketucation, Cadmonster won't let you convert and download instantly. You'd have to request to order your conversion. Your request will be entertained by the four-member team that forms Cadmonster.
All of these four members have at least 25 years of experience in the field of manufacturing, 3D modeling, and project management. So, you can expect a reliable reply in return for the email you send them.
Their portfolio consists of some of the very exciting models you'd ever get to see such as:
 STEP model of the pump.
The scale model of the T-72.
STEP model for CNC production created from STL file.
Huge oil pump modeling.
The scale model of KV-85.
Dassault Falcon 7x model.
Modeling and rendering diamonds.
To convert SKP to STL is just one fraction of the complete work they can be helpful to you.
You might want to visit their knowledge base to know more about the file extensions that can convert from and to.
About Cadmonster:
As we mentioned before, Cadmonster is run by a team of four professionals that has more than fifteen years of experience in 3D modeling, project modeling, and manufacturing.
With such a strong back-end team, there is hardly a chance of any flaw to occur or loose management of the files you upload on their website for conversion.
Pros:
      Reliable team.
      Huge knowledge base.
      You have an option of previewing and then converting. Due to this you can have the foreknowledge of the flaws in your file and correct them at that stage than afterward.
      More than 10 years of experience in converting.
OnlineFileCad Converter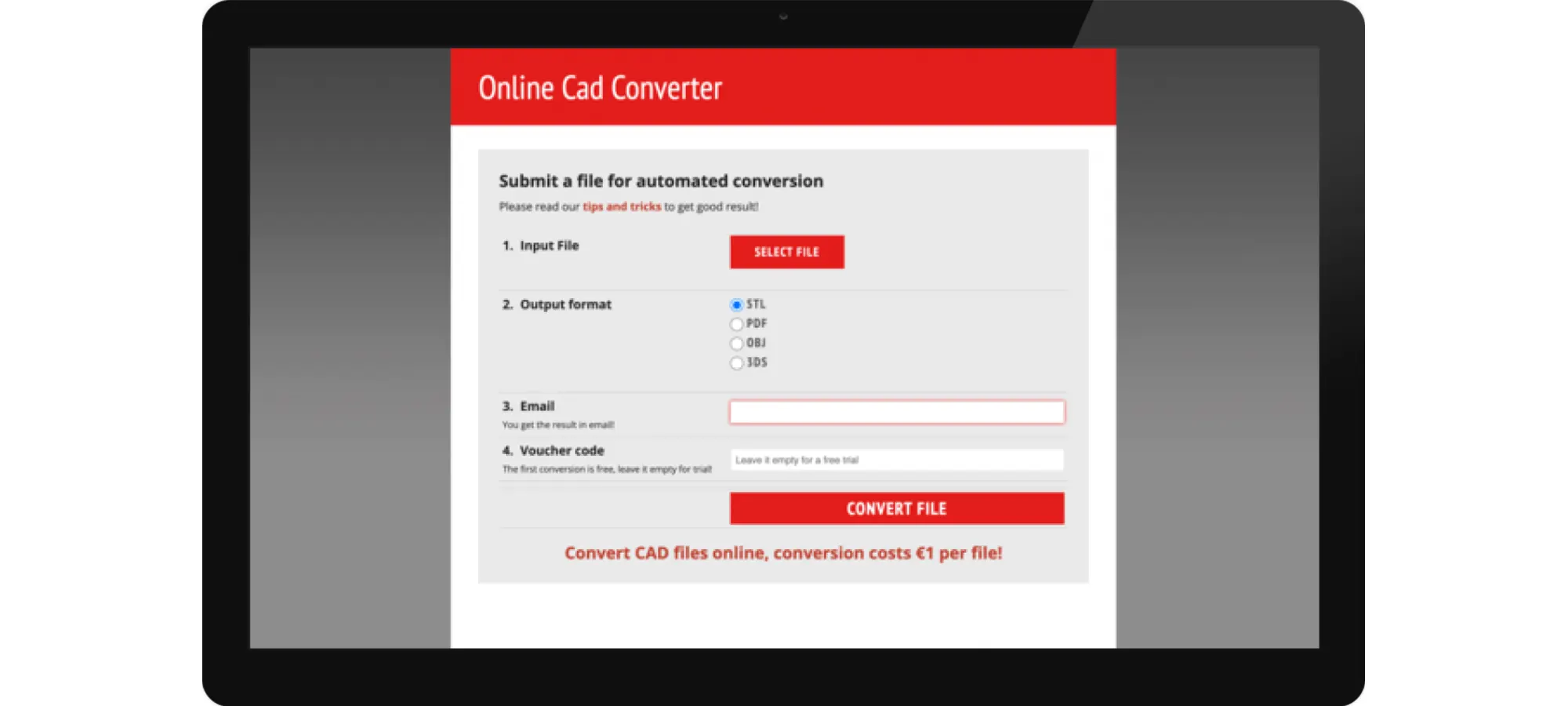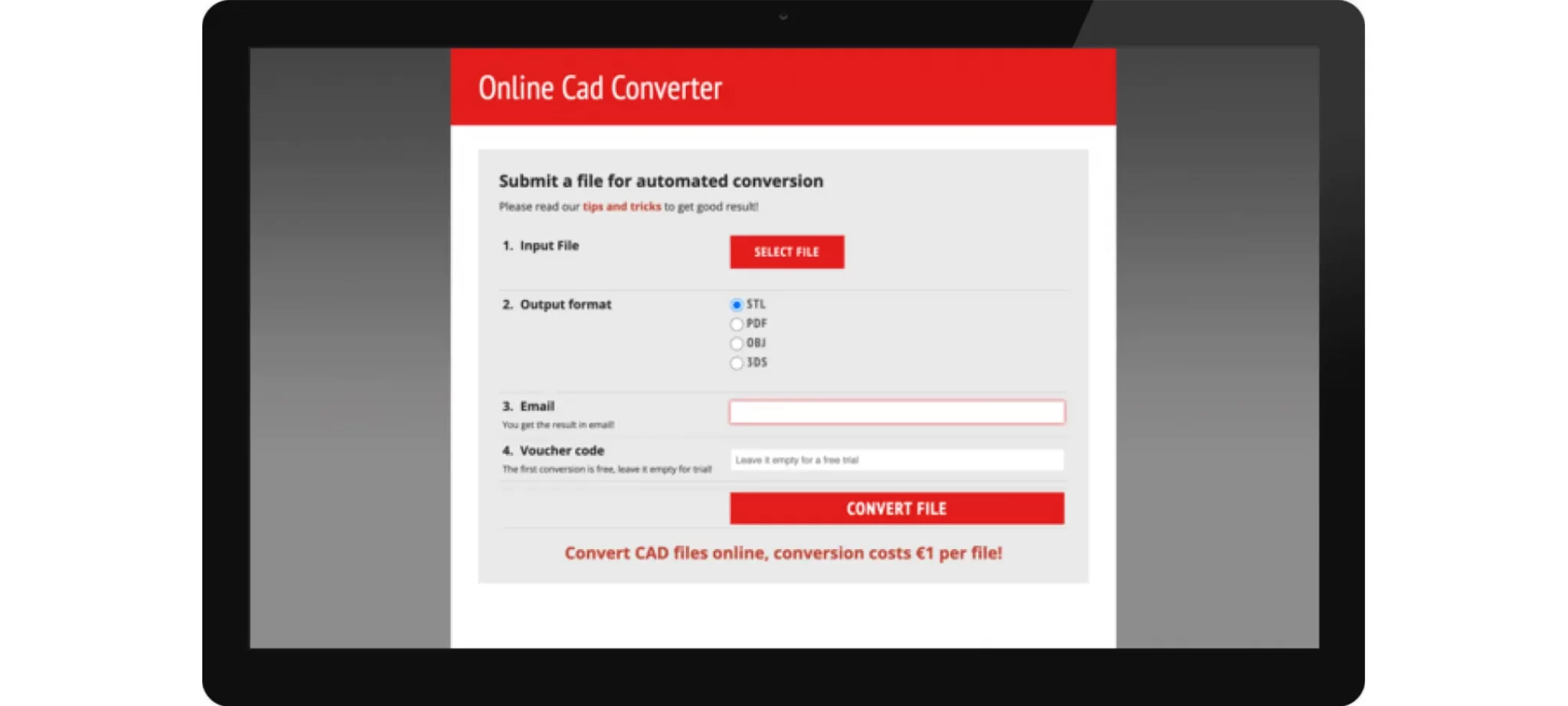 All you need to convert SKP to STL file using an online file cad converter is:
The file which you wish to convert.
An email address.
And that's it! You are good to go with the conversion. The maximum file size is 100 Kb for trial, whereas, for paid conversions, the maximum file can be 100 Mb.
Apart from SKP, the Online File Cad Converter claims to convert SLDPRT, STEP, X_T, JT, OBJ, STL, 3DS, IPT, 3D PDF, CATIA, and many more file extensions into whichever you wish to.
There are three versions of the package in which you can buy this service in case you wish to convert larger files than the ones that are available for a free trial.
There is Pro, which offers 50 conversions, the price starts from 40 EUR which comes down to 0.8 EUR per conversion.
There is Plus which offers 10 conversions, the price starts from 10 EUR which comes down to 1 EUR per conversion.
There is Basic in which you can convert 5 files, the price starts from 5 EUR, which comes down to 1 EUR per conversion.
No matter which plans you choose from the available three, you will get a voucher that will enable a conversion of your 3D files with sizes up to 100 MB.
The company will reimburse the cost in case you try it for free with the trial option and aren't satisfied with the conversion result.
About OnlineFileCad file converter:
This service is owned by a company named LTK Technologies which is a technology company that endeavors for offering online CAD conversion with the best quality per cost ratio.
They support you in English, German, and many more languages, which are not yet availed on the website.
Pros:
      Supports different languages.
      100 MB is a very huge size. Not many converters allow for such a huge conversion.
      Free Vouchers after the first conversion.
      High quality is recovered after conversion.
The Conclusion
Many websites claim to convert SKP to STL. Many of them offer paid service; many of them offer their services for free.
So, you better check online carefully when you are opting for a conversion otherwise you will end up wasting your time.
Also, when you use a website that claims to convert SKP to STL make sure you check the ins and outs of the website before uploading and not after uploading. Larger files take more time to upload.
So, when you haven't checked the ins and outs of the service provider and you end up uploading your file to a website that doesn't claim what it does or maybe does in a fashion that you do not wish it done, it is better to do your research in advance. This may take a lot of time, but in the end, completely worthwhile.
Overall, if you have information regarding these service providers that let you Convert SKP to STL, you will never end up in a situation wherein you are running short of time for completing your project within the deadline.
And it's not that these service providers would just be fast enough for converting. They'd also provide you with commendable quality.
There are the most optimized online converters especially for SKP to STL conversion.
Choose on the basis of your suitability with them and according to the project demands.