What Is A CNC Router?
CNC routing is one of several advanced machining applications controlled by a computerized, automated process, used for shaping, machining, cutting, or subtracting material.
CNC stands for Computer Numerical Control, and it refers to a platform that uses a computer program to control machine tools. CNC machine programming provides advantages of computer precision over manual control. Throughout the process, live operators control input commands.
How Does It Work?
CNC routers are a popular use for CNC machining platforms. CNC routers use a CAM software program, a visual programming tool used to create geometric code, or simply, g-code, the CNC computer language that operates the CNC machines, as an advanced type of tooling method. G-code controls the basic movement, time, and direction of the machine's tool heads.
Why Do We Need It?
We now know what a CNC router machine is, but why do we need one? What are the benefits of a CNC router machine? In comparison to simple handicrafts:
Cost-Effective
Processing requirements can be addressed without having to spend a lot of money on equipment and training. This type of wood engraving machine can help users save up to 30% on their initial investment. It may also be used as a CNC wood cutting machine, particularly for MDF and wood panel cutting.
Processing Material
Most non-metal materials, such as acrylic, PVC board, hibiscus board, two-color board, wood board, density board, marble, fireboard, rubber board, glass, and crystal, can be processed using a CNC wood router.
Efficiency
The processing efficiency of the CNC wood router has grown by 50% as compared to traditional processing methods in the past, resulting in higher profit margins for users.
We examined numerous machines and compiled a list of some of the most highly recommended routes, as well as a few of the most recent routers, for your consideration. To provide more variety, the list includes both desktop and stationary versions, assembled, and DIY kits.
Comparison Chart
| Name | Link | Nomination | Overall Rating |
| --- | --- | --- | --- |
| SainSmart Genmitsu 3018 Pro | | Ultra-Fast Speed | 8.4 |
| JFT 3040 | | Versatile | 9.3 |
| VEVOR 3020T | | durable | 9.4 |
| Yofuly CNC 3018 Pro-MAX | | versatile | 9.6 |
| MySweety CNC Router | | High precision | 9 |
| CNC Shark HD4 | | Robust and sturdy | 9.7 |
| CNC Piranha XL | | Low cost | 9.8 |
| V1 Engineering Lowrider2 CNC | | High precision | 9.4 |
| MakerMade Maslow CNC | | Cutting beast | 8.6 |
| Axiom Precision AR4 Pro+ | | reliable | 8.8 |
| Millright CNC M3 | | affordable | 9 |
| Taishi 3 AXIS 6040 | | High Precision | 8.9 |
| BobsCNC Evolution 3 | | reliable | 8.9 |
| Mostics 3018 Pro | | Huge | 9.2 |
| OpenBuilds Workbee CNC | | Good speed | 8 |
List of best CNC routers
SainSmart Genmitsu 3018 Pro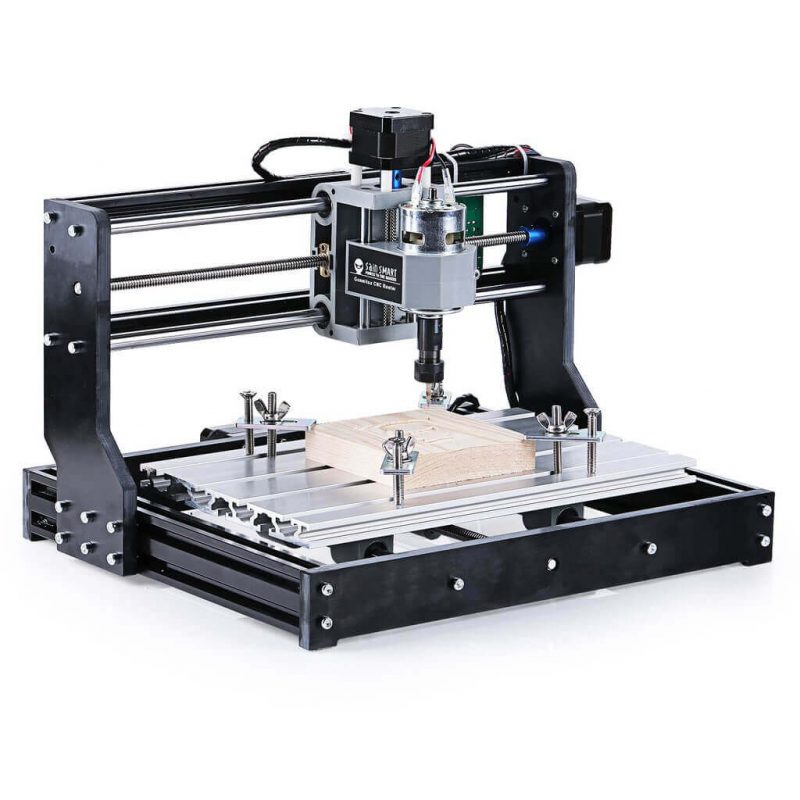 Genmitsu has a straightforward design that is simple to grasp and adapt to. With an effective engraving depth of 1.8 in, this CNC router is compatible with plastics, soft aluminum, woods, acrylics, PVCs, and PCBs.
This router's working area is ideal for a desktop: 300 x 180 x 45 mm. It comes in the form of a kit that must be assembled. The Genmitsu router includes an offline controller and can be upgraded to a laser engraver.
Uses:
The spindle of the Genmitsu 3018-Pro CNC machine is powered by a 775 motor, and it can be outfitted with a variety of bits.
The open-source hardware, software, and firmware of the Genmitsu 3018-Pro make it very upgradeable.
The machine is powered by an Arduino-based board with 24 V motors, but the mainboard and included newer, safer power supply cable should allow you to use 12 V on your machine as well.
The plastic side panels that covered the frame of the Genmitsu MX3 have been removed from the Pro version.
PROS:
This is a high-end machine.
It is simple to learn and apply.
The customer service is excellent.
CONS:
Beginners will find the machine difficult to use.
JFT CNC 3040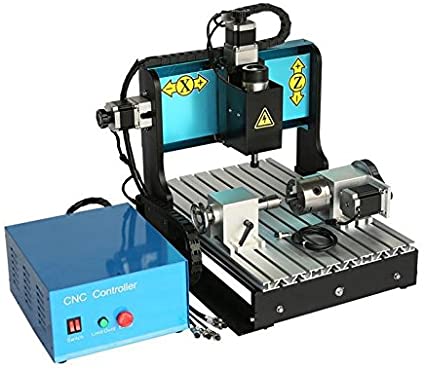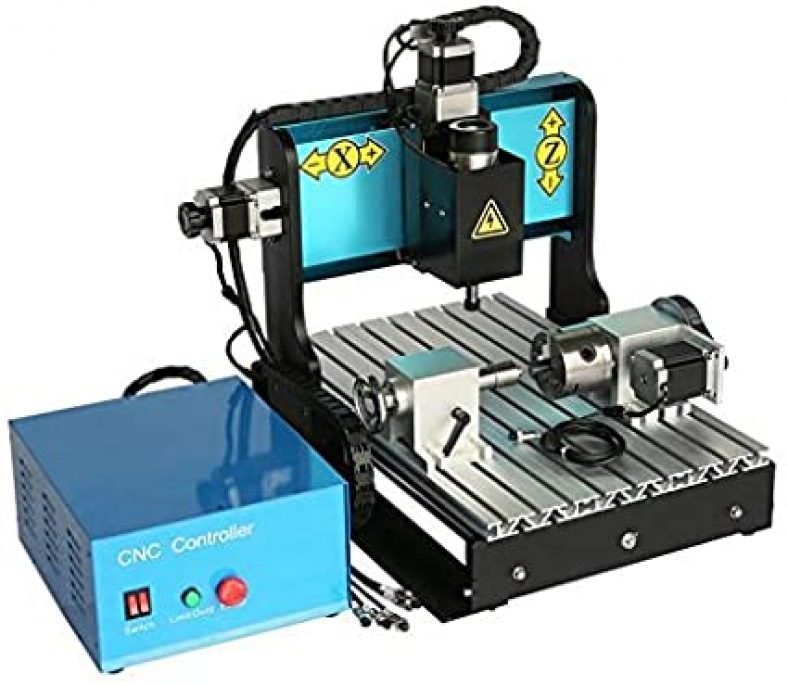 The CNC 3040 offers high-quality cutting while remaining reasonably priced. It is very similar to the CNC 3018 but much larger and more powerful. As with other routers with similar names, the "CNC 3040" refers to its work area, which is 300 x 400 mm in this case.
While the CNC 3018 can only cut hardwoods, the CNC 3040 can cut aluminum and, with the proper upgrades, some grades of steel. With its small size and diverse cutting capabilities, this is an excellent machine for expanding your repertoire!
Uses:
It is a Chinese-made machine with industrial-grade features such as all-metal construction.
This CNC router machine's work area is 22 x 14 inches, and its XYZ travel is 11.8 x 15.74 x 3.5 inches.
The 110-volt water-cooled machine runs for extended periods, continuously.
This wood CNC router is equipped with a powerful two-phase stepper motor capable of producing.
This router's spindle can spin at speeds of up to 24000 RPM and engrave at speeds of 2-137 inches per minute, which is an intriguing fact.
 It has a separate housing that houses the machine's control unit, and it can run a variety of software.
This printer stands out from the crowd due to its utilitarian appearance and heavy construction.
The machine has a hard-alloy aluminum gantry and a 16mm ball screw that appear to be industrial-grade, and this rigid machine produces a stable output of work.
PROS:
Construction is robust.
China imported.
The operation is water-cooled.
Compatible with a variety of operating systems.
VEVOR 3020T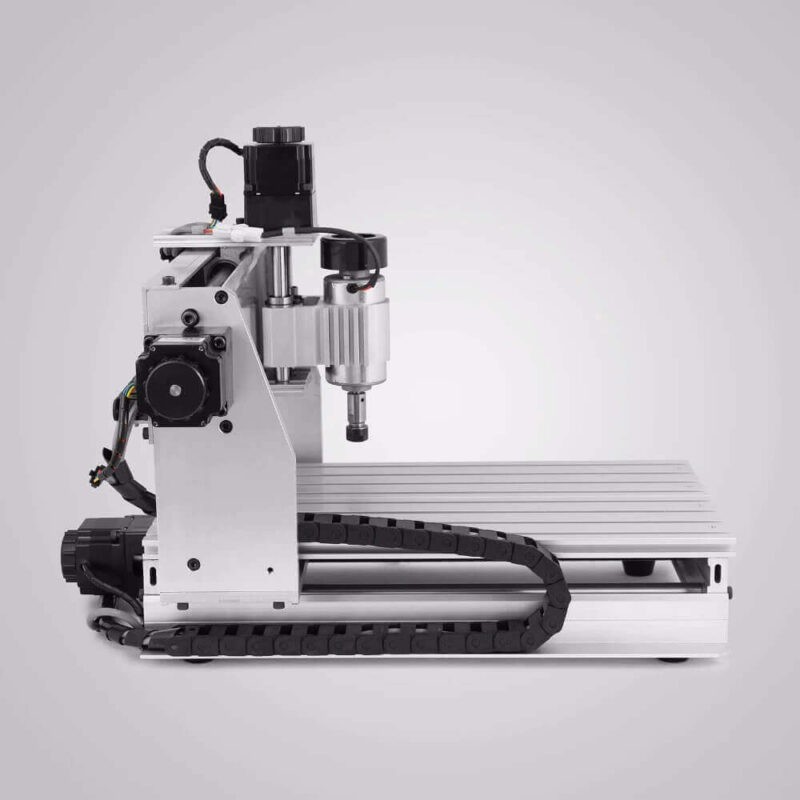 In terms of power and sophistication, the VEVOR CNC 3020T is the greatest CNC router for sign creation. This is an industrial-grade router with features other than sign engraving. The VEVOR CNC 3020T router is ideal for professionals who need to do a lot of engraving.
It is especially good for working with hard materials like stone and metal. Amateurs may find it difficult, and the cost would be prohibitively high for everyday sign engraving.
Uses:
The VEVOR CNC 3020T router is made to do everything
The router features a big working surface that may accommodate a variety of shapes and sizes.
It is also accurate, with a return precision of 0.05mm, ensuring that all materials have clean edges.
It has a 3D design feature that allows users to duplicate anything.
Not only can the CNC router be used to produce intricate signage, but it can also be utilized to make RC models and building prototypes.
A universal USB connector on this CNC router allows users to connect to PCs.
It works with all of the major operating systems as well.
It can also use designs from a USB flash drive that has been installed.
Depending on the material, the spindle speed on this CNC router ranges from 300 to 800 RPM.
PROS:
Laser is really powerful.
Breakpoint carvings are supported.
A customized keyboard is supported.
All major operating systems are supported.
Spiral pieces are encouraged to be used.
CONS:
To utilize it for any purpose, you will need a compatible PC.
It is bulky and requires setup, restricting its portability.
The cost is higher than the national average.
Yofuly CNC 3018 Pro-MAX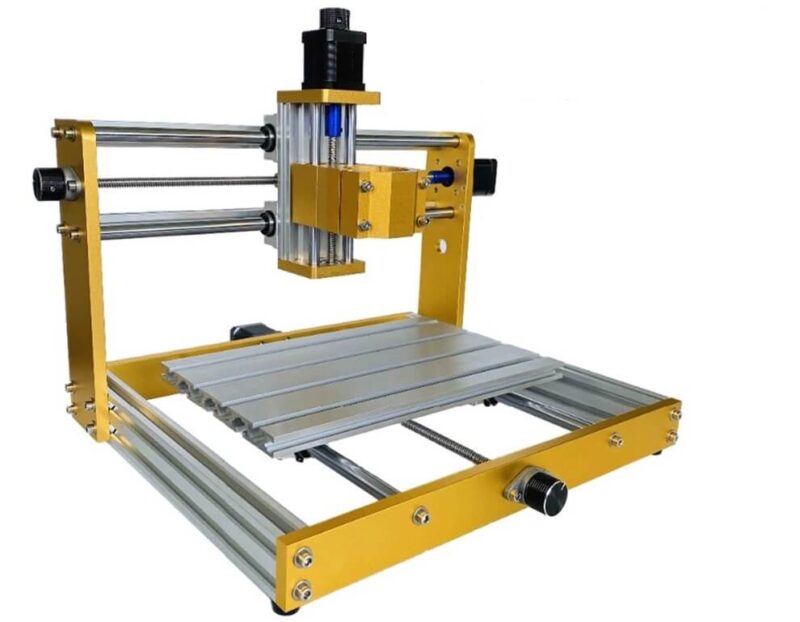 CNC 3018 Pro-MAX is the one for you if you need a CNC router that will fit in your garage workshop and is also cost-effective. The entire arrangement is made of aluminum alloy, making it extremely tough and long-lasting.
Uses:
This CNC Router machine has a capacity of 400 mm x 330 mm x 240 mm and a working surface of 300 mm x 180 mm.
The spindle is raised to a 45mm height. A 24 V AC power source with a current of 10A is required for the spindle. The spindle is also professionally constructed with air conditioning systems to assist you to run your business smoothly.
The GRBL program allows you to place the components in the X, Y, and Z-axes. You can also manually position them, giving you more control over the system and its applications.
The spindle runs smoothly and can cut through a variety of soft materials with a maximum power of 200 W.
This kit includes 10 drill bits, 4 clamps for holding the workpiece in place, a pair of anti-light spectacles, and other items needed to set up the machine.
This highly adaptable workstation can run a variety of operating systems, from Windows XP to Windows 10.
PROS:
Like a 1530 ATC CNC Office Made Router, the machine might be built with a carousel tool saver.
The rotary device on the machine is amazing.
In contrast to the CNC system with three axes, the computer is equipped with an adjustable rotary tool. And it can be modified to the duration and width based on the actual requirements.
CONS:
If you want 3D, the spindle must rotate at an angle of 180 degrees.e to handle larger jobs.
MySweety CNC Router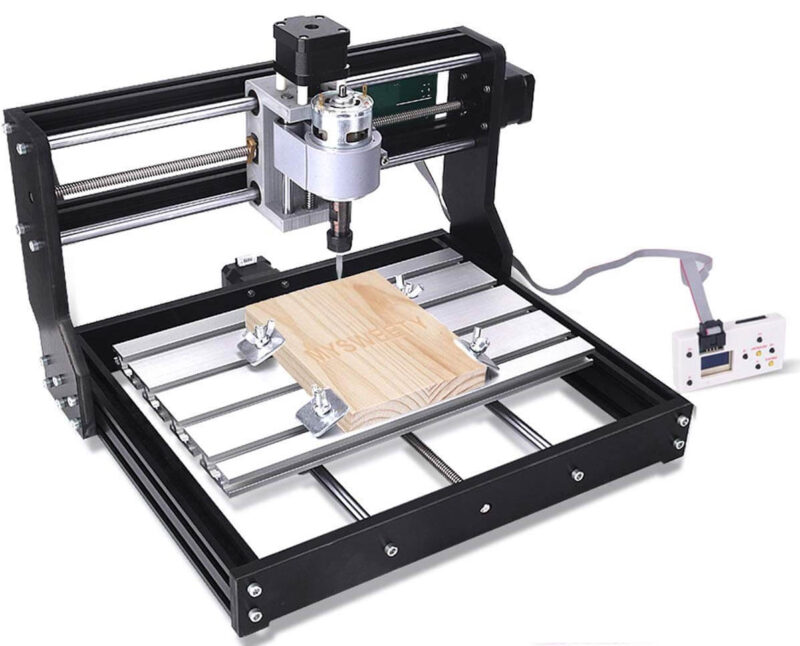 Having a CNC tool at your disposal is a wonderful thing. Consider how many possibilities are available to you when you use a CNC router from the comfort of your own home.
MySweety makes it possible to have a low-cost CNC machine at home to craft any material or use for scientific or research purposes. The DIY CNC Router is a fantastic tool that can assist you with a variety of tasks.
Uses:
It is a compact machine that fits neatly into the backyard workshop you have built for yourself. The work surface is only 160 mm by 100 mm in size.
The spindle rotates over a 45-mm length, making it ideal for quickly and effortlessly creating a variety of designs.
Unlike other CNC machines, the machine supports a variety of operating systems and can even run on Windows 10 or Linux. This router can cut through a variety of soft materials as well as metals (aluminum, copper).
The machine makes great and smooth cuts on any surface thanks to its 775 spindles.
This machine can also be equipped with a laser setup for meticulously etching calligraphy.
 And, if you are not satisfied with the results of this equipment, you can get a complete refund within a year.
PROS:
It is possible to use it offline.
Although the laser is not included in the order, it is compatible with it.
Affordably priced
CONS:
It is not suitable for use on hard materials such as metal.
Mac devices are not supported.
There is no software included (although it can be used with open-source software easily found online).
CNC Shark HD4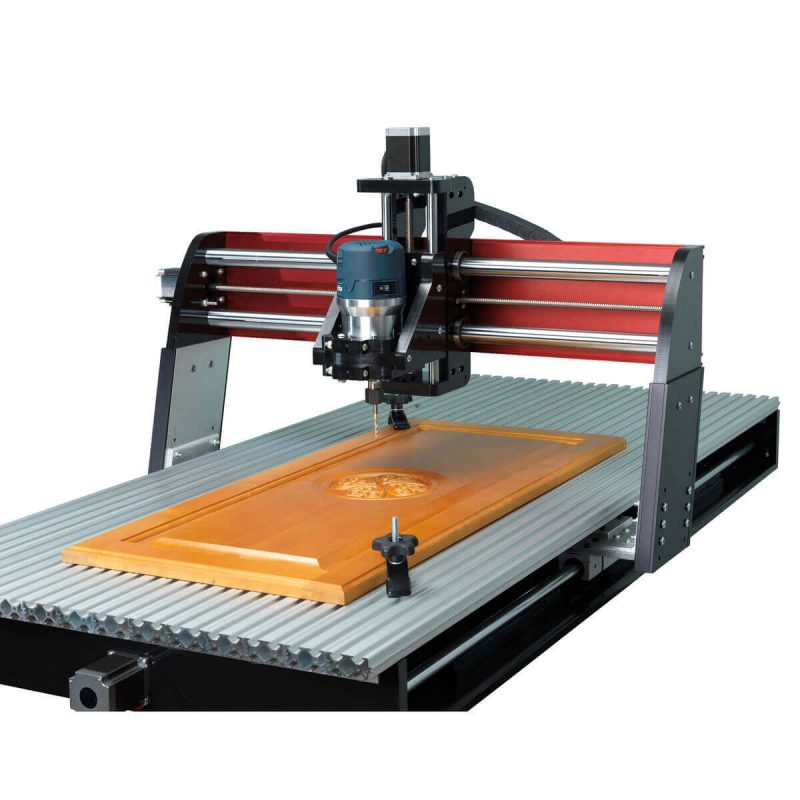 The CNC Shark HD4 is an improved version of the previously popular Shark Pro Plus. It is a product of Next Wave Automation Designs, an Ohio-based company. Next Wave is a market leader in the design and manufacture of low-cost, high-quality CNC machines.
The CNC Shark HD4 is part of the company's Shark series, and it offers several improvements over its predecessor, as well as a few other incredible features that advanced users will appreciate. The first upgrade is a reinforced gantry for added stability, as well as a rigid interlocking aluminum table.
Uses:
The machine uses virtual Zero programming "maps" the perimeter of your table or workpiece and uses the guide as a dynamic reference point. Almost completely eliminates problems caused by distorted or bowed workpieces.
The router is offered with shading illustrations, contact screen pendant-controlled programming bundle.
Holds X and Y homing capabilities.
Offers an Aluminum table with interlocking channels for quick, adaptable clasping.
Using this router, Diverse connections and stature arrangements are possible with separable, turning supports.
 The equipment controller has been upgraded with development ports and pendant capacity in this machine.
 All HD line embellishments look great with this router.
The development of aluminum and high-thickness polyethylene in this router is intended for commercial use.
For greater machining capacity, the gantry is reinforced with plate aluminum.
PROS:
It can cut accurate parts from a variety of materials.
With each pass, a large amount of material can be removed.
It completes the project relatively quickly.
Allows for enough working space to complete large projects.
It is capable of cutting a variety of materials.
Has a strong and stable overall structure.
It is simple to install and comes with a two-year warranty.
CONS:
It is bulky and takes up a lot of room.
Over time, the pendant may begin to malfunction.
The VCarve software is only compatible with Windows operating systems.
After reaching the home position, the spindle does not automatically turn off.
When moving along all three axes, it tends to howl.
CNC Piranha XL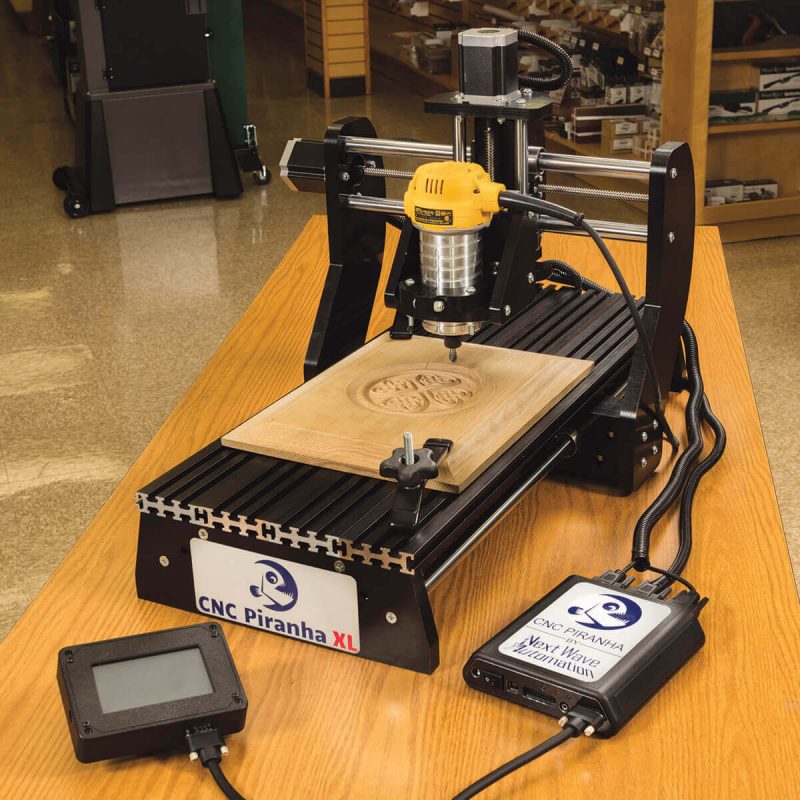 The CNC Piranha XL brings the Piranha series closer to a full-size CNC machine at a fraction of the cost. It's large 12″ x 24″ table is ideal for carvings, plaques, ornamental boxes, and precision parts machined from wood, soft metals, or plastics.
You can carve expensive corbels and cut intricate inlays and engravings with its 3D carving capability, which includes a 3D model library. The creative possibilities are limitless, and the entire machine can fit on one end of your bench.
Uses:
It has a touchscreen controller, as well as auto-edge and auto-sensing capabilities.
There is no need to have a computer connected to the machine in order to run it.
PROS:
Touchscreen interface.
If not bolted down, there may be some instability.
At a low cost, you get a lot of power.
CONS:
Macbooks are not compatible.
V1 Engineering Lowrider2 CNC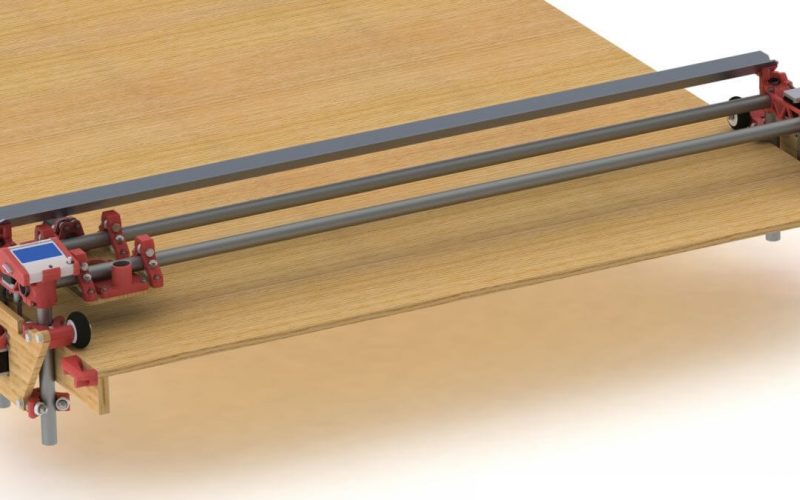 This machine is available in its fully assembled form. Aside from that, you will need to source spindle, steel rails, and cut MDF as well as 3D print the parts needed to hold it all together.
Those looking for a way to extort you can take this a step further by using just the bill of materials and sourcing every single piece locally.
Uses:
For your efforts for this router, you will receive a CNC wood router with a large cutting area and a Y-axis that is only limited by the length of your table.
The Lowrider is a machine capable of full-sheet CNC routing that, unlike the other items on this list, heavily relies on 3D printed parts.
PROS:
Workspace Customization.
No need for a spindle.
Marlin Programming.
CONS:
A little difficult to use for beginners.
MakerMade Maslow CNC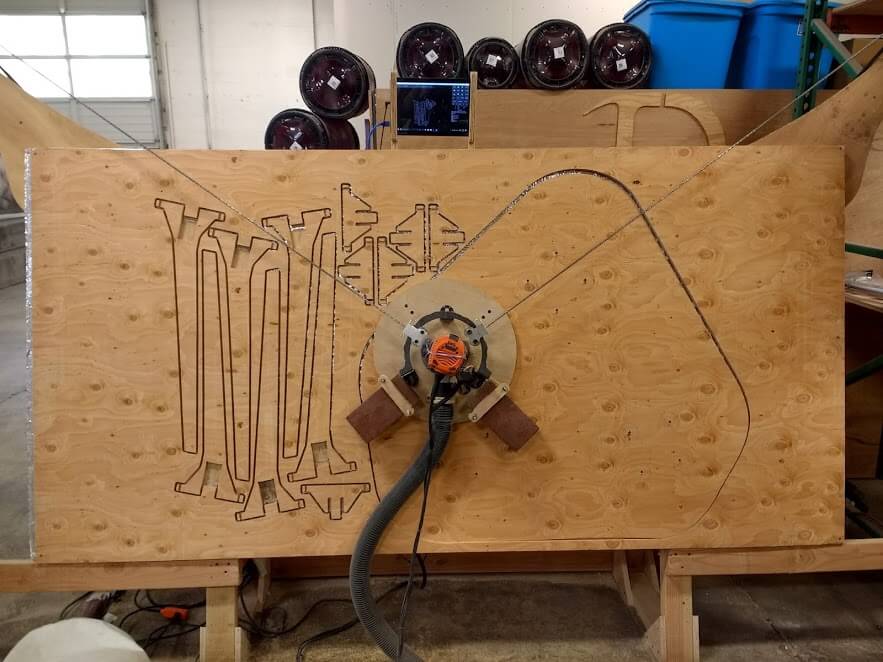 The Maslow CNC made its debut on Kickstarter in 2016, and it can now be found milling and routing large sheets of wood in garages, woodshops, and maker spaces all over the world.
The Maslow CNC is an automated router at its most basic level, with a simple design that allows for large cuts in a relatively small footprint. In the traditional sense, there is no worktable.
Uses:
Maslow CNC's mechanical design is straightforward.
The Maslow CNC began as a community-driven open-source project founded by Bar Smith and supported by Hannah Teagle and Tom Beckett on Kickstarter.
While most entry-level CNCs are designed to work on smaller, hand-held-sized parts, Maslow is designed to work on larger projects, primarily out of wood.
The Maslow CNC's versatility shines through when you consider that most, if not all, of its components, are off-the-shelf, allowing any maker to customize their machine.
A variety of G-code processing CAM software can be used to control the Maslow CNC.
PROS:
Cutting on a large scale for signage and furniture is possible.
The machine's kit includes parts for mounting the router, as well as mechanics and electronics.
Axiom Precision AR4 Pro+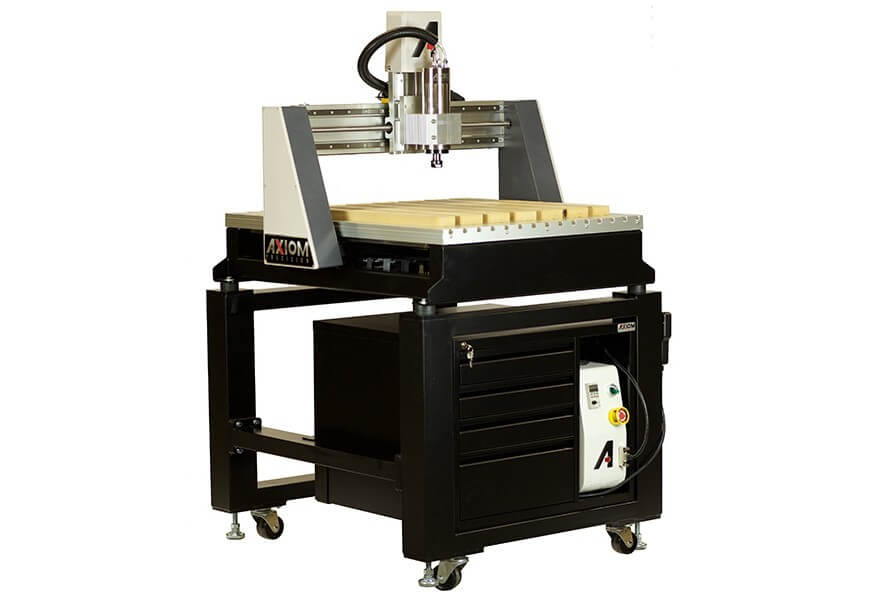 This CNC router is the best in the industry when it comes to quality and capability. And, given that this machine includes training and lifetime support, the price is actually quite reasonable.
Uses:
This router is a top-of-the-line machine with a liquid-cooled 3 HP variable-speed spindle.
A high-torque precision stepper motor, precision ball screws on all axes, and an extruded aluminum 24 x 24-inch table assist them both.
There are three AR Pro models, and this one is the lightest, weighing only 320 pounds.
A handheld controller that can read the design file from a flash drive, eliminating the need for a computer connection, can control the machine.
Axiom is essentially a small industrial machine that you can customize to meet your specific requirements.
PROS:
4-axis capable.
Heavyweight.
Maximum capability and quality.
The training and after-sale service are both outstanding.
Millright CNC M3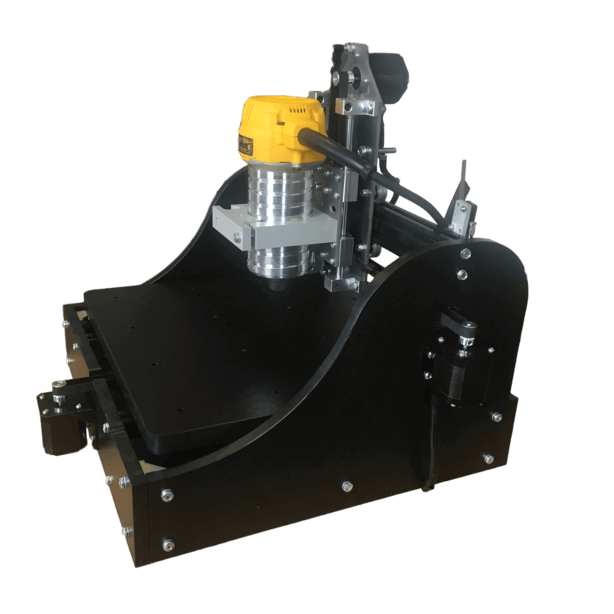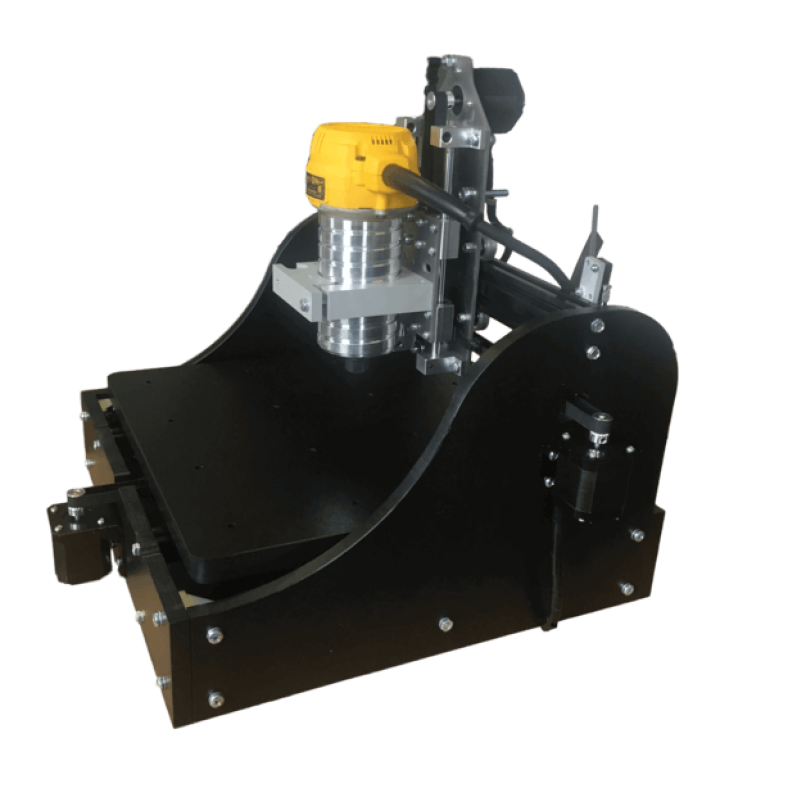 Anyone from a beginner to a professional woodworker may use the MillRight CNC M3 desktop CNC router. Before we get into the details of the review, we must admit that we have used this machine, and it will astonish you.
Millright M3 is a three-axis kit that is both functional and cost-effective. You will appreciate this machine because it is powered by powerful Nema stepper motors.
Uses:
The MDF frame is CNC routed.
There are many uses of Millright CNC M3 in areas like Automotive or Aerospace engineering.
Universities can provide students with hands-on experience with machinery. With the straightforward application, students will get to feel the use of a CNC router hassle-free.
 With M3, you may cover a wide range of materials without even expanding your budget.
The pivot plates are made of anodized aluminum and have a laser-cut pattern.
Over the 2-D plane, there are V slot-rails with acetal V-wheels.
Linear bearing blocks were added to the 3-dimensional axis along with the linear rods.
The changing bed design maximizes space.
The pronged tee nuts in the bed provide easy-peasy task holding.
Generic Uno serves as the USB controller board.
Its Grbl stepper is compatible with the driver shield.
PROS:
Accessibility at an affordable cost.
The switch kit, protective painted frame, and firming kit, as well as the primitive models, are not available anywhere else.
 It includes all of the necessary hardware equipment, providing great alleviation to your painful muscles.
Customers frequently discuss their positive experiences with increased durability and performance excellence.
CONS:
It is not a CNC that is suitable for novices. You must have prior experience because this is not a simple task.
Stage 2 upgrade choices are not included.
Taishi 3 AXIS 6040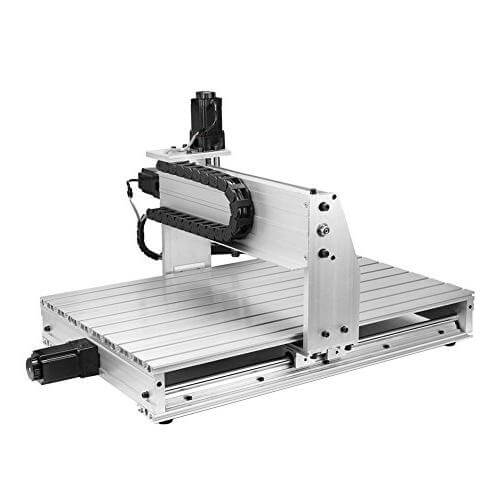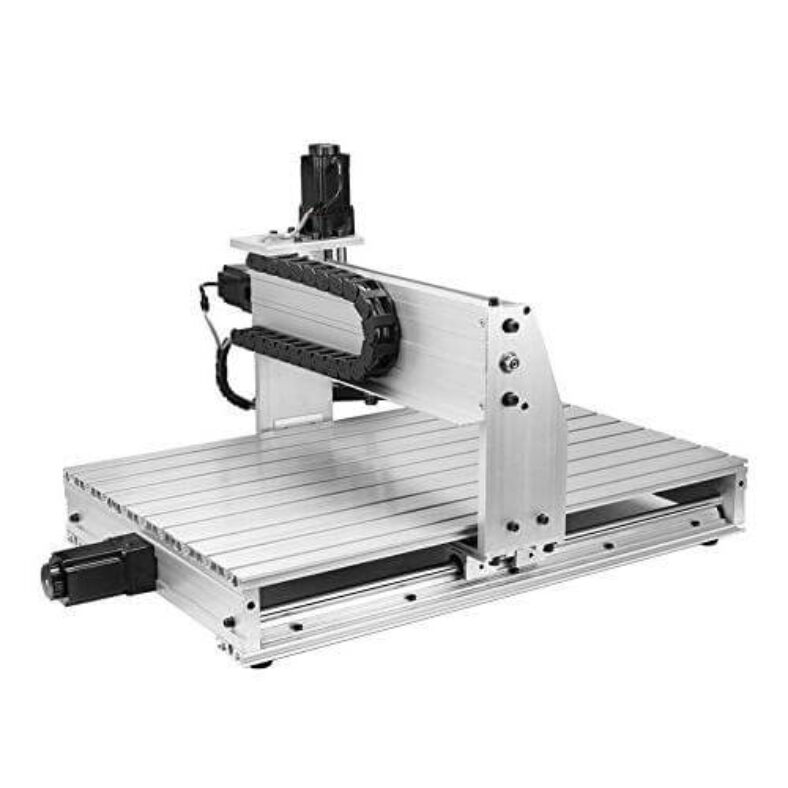 One of the most advanced CNC routers on the market today is the Taishi 3 AXIS 6040 CNC router. It is for professionals and businessmen who need to engrave intricate marks on hard materials like steel and stone.
If you want to do some hard surface engraving, the Taishi 3 AXIS 6040 CNC is a great buy because of its low price and excellent service. Professionals frequently choose this product. When you go shopping, keep its long service life and reliability in mind.
Uses:
The body of this CNC router is made of stainless steel, and the frame is made of aluminum alloy.
This machine has very advanced engraving technology due to the nature of the type of surface it works on.
A powerful 0.8 KW air-cooled spindle is used in the cutting mechanism.
This machine can engrave at a maximum speed of 137 inches per minute.
PROS:
Durable.
Strong in the presence of hard materials.
Very precise.
Simple to assemble.
CONS:
Extremely heavy
Control is restricted to a desktop computer.
BobsCNC Evolution 3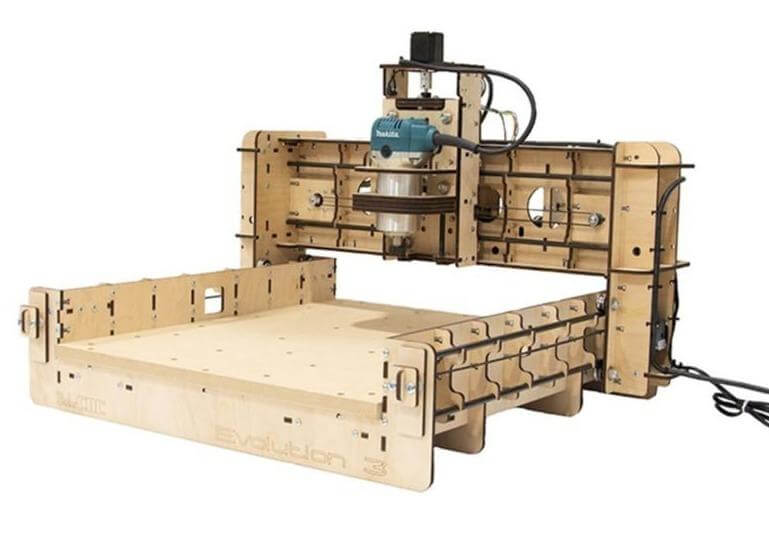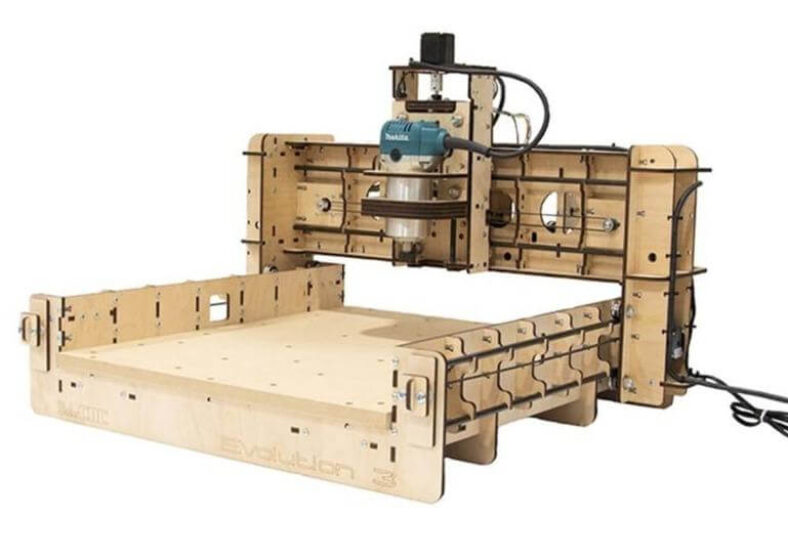 For sign engravers who mostly work with wood, this CNC router is ideal. It is very useful for sign engravers who need to relocate from one location to another. It is simple to use, thus it is suitable for both novices and pros.
The BobsCNC E3 CNC Router incorporates some of the most cutting-edge CNC router technology and designs. It is also the best-selling router on Amazon, based on excellent feedback.
Uses:
This router is equipped with a strong laser that can pierce any type of wood.
For multitasking, the laser-cutting frame is capable of holding various objects with ease.
It is equipped with a DeWalt spindle with a variety of 1/4-inch and 1/8-inch ports. As long as the materials fit, these ports can support a variety of shapes.
When enough computer power is missing, the Arduino-based CPU can be connected to an onboard USB connector for seamless operation.
It is pre-installed with Java to ensure compatibility with all major operating systems, including Windows, Linux, OS X, and the Raspberry Pi.
This CNC Router is about 26 pounds and 25 square inches in size. It is also simple to put together.
PROS:
Large, multi-tasking cutting frame with a powerful cutting laser.
Compatibility across all platforms.
Overall, the design is user-friendly.
CONS:
Control system software can have problems.
Mostics 3018 Pro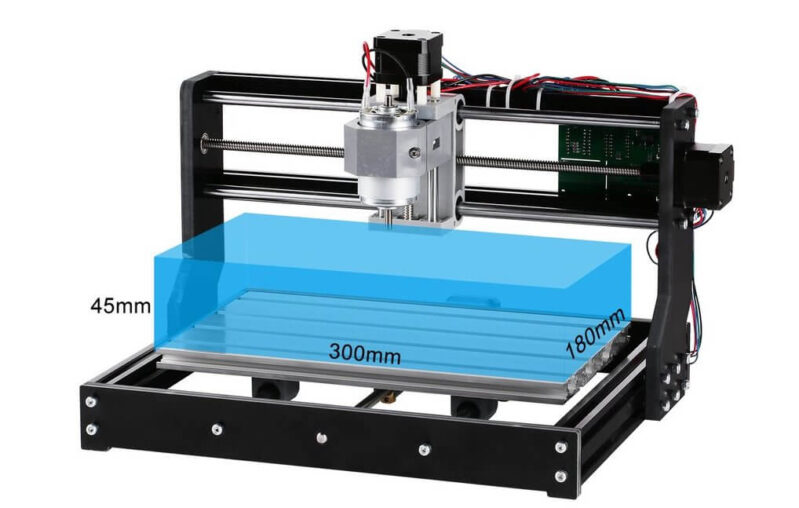 The Mostics CNC 3018 Pro Machine is a two-in-one machine. It is a Mini CNC Wood Router for the Desktop. It is lightweight and simple to operate. This machine comes with a one-year manufacturer's guarantee, which is quite convenient.
Uses:
As a hobbyist, this is one of the top considerations because it may easily reach 10,000 RPM. Wood, soft aluminum wood, acrylic, PVC and PCBs, and soft rubber are among the materials you can work with.
It has been designed with DIYers and small store owners in mind. This CNC router is simple to set up and use, and it comes with easy-to-follow instructions.
You may not require a computer to operate because all you need is an SD card to get started. If necessary, you can link it to a desktop computer.
It has three moving wheels that make engraving considerably easier. The spindle can also be opened and closed manually.
It is equipped with a self-contained short-circuit protection mechanism. It works with Windows XP, Windows 7, Windows 8, and Windows 10.
It comes with an SD card reader that could be used to write to the root directory.
A one-year manufacturer's guarantee is included with the CNC 3018 Pro machine.
PROS:
It contains a built-in heat sink as well as an external fan.
It comes with a built-in driver chip.
Manufacturer's professional assistance.
CONS:
It might not be able to handle larger jobs.
OpenBuilds Workbee CNC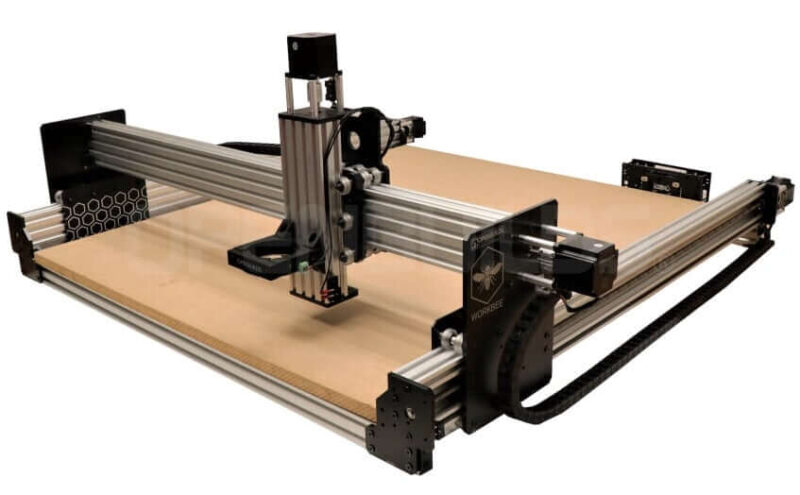 The Workbee CNC machine is Ooznest's flagship model, and it was developed based on years of listening to users and developing features that both newcomers and pros desire in their machines. This is a wonderful machine to start with if you are a newbie who wants to work on low-budget projects.
Uses:
It may be used to cut foams, woods, plastics, and even aluminum to depths greater than 25mm and with 0.2mm accuracy.
The Workbee CNC employs Xtreme solid V wheels, which are composed of durable polycarbonate and prevent wheel compression, allowing your machine to travel further with less wear.
The machine is equipped with a powerful five TMC2660 stepper driver, which is sufficient for any CNC machine.
PROS:
The great advantage of Belt driven systems is speed.
They are also a lot easier to move around.
Your input rate is limited by how stable your router gets, but hobbyist systems do not perform properly and put themselves under a lot of stress.
You can move the gantry through the hand after the steppers have been deactivated. It also saves a significant amount of time.
CONS:
It is necessary to carefully follow the directions.
Buying Guide
Here is our CNC router buying guide, which includes a list of items to think about when buying a new router.
Vacuum Function
In general, vacuum systems perform similarly. The amount of vacuum pressure available and how well the table will hold down your material are two things to consider. Depending on your material and router application, the more hold-down force you have, the heavier cut you can make.
Mechanical
You want to buy something with high-quality mechanical components that can be easily maintained and changed, if necessary, except for the cheapest machines. There will be a variety of linear bearings and axis-moving devices to choose from.
Most well-known machine builders have found a "sweet spot" where their engineering decisions provide a balance of economy and performance that meets the expectations of their average customer.
Spindles
Spindles come in a variety of sizes and shapes. You may wish to make deeper incisions depending on your application and cycle duration in the same way as ordinary handheld routers. You must decide on the size of the bits, tools, and chucking system you will require. The majority of spindles on CNC routers use lubricated bearings.
Router Size
When it comes to router size, you are the only one who can decide. If you find a superior technique, but the router can only take a larger sheet, this could be a serious limiting factor for production quantities.
Router Cost
The cost of a small hobby benchtop router ranges from $1,500 to well over $120,000. For your consideration, we recommend that you examine not only price and configuration, but also how to determine whether or not a CNC Router Machine company is trustworthy in payment and logistics.
Durability
A CNC router is a powerful workhorse under normal circumstances. Machine durability is often a source of concern, despite the fact that wear and tear is an unavoidable side effect of operating it. It is, first and foremost, an indication of great quality.
You should avoid using blunt machine tools or working with a collet chuck that allows the workpiece to slip. Durability is also a result of the maintenance tasks that must be completed in order for the machine to work at its best.
Duty Cycle
The duty cycle determines how many hours you can use the CNC router. For example, a 100% duty cycle for a 10-minute period means the machine can run for the entire 10 minutes. A 20% duty cycle, on the other hand, means that it can only work for 2 minutes out of every 10.
You can choose something with fewer or higher duty cycles depending on your project requirements, delivery timelines, and how long you expect to use the machine.
Customer Service
When it comes to buying a CNC router, customer service is sometimes disregarded. To make your experience easier, you will need someone who can provide excellent after-sales service, AMC contracts, and 24-hour support.
Frequently Asked Questions (FAQs)
What Types Of Projects Can I Undertake With The CNC Router?
Because the CNC router is mostly (but not only) used for woodworking, you can make money by manufacturing signs, cabinet doors, musical instruments, toys, clocks, or any other form of artistic endeavor for joy or profit.
Is It Necessary To Understand A Programming Language?
While you will use software to build your design, you will not need to be familiar with any programming languages in order to operate a CNC router.
The design program will build the code needed to drive the machine automatically, allowing you to fully personalize your design and make any necessary changes along the way. No prior knowledge or skill is required to navigate the user-friendly machine control software.
What Types Of Materials Will The CNC Router Be Able To Cut?
A CNC router can be used to cut a variety of materials, including:
Wood
Metals
Plastic
Foam
Leather
Aluminum
Composites
Fabrics
Fiberglass
Regardless of the material, the CNC router will provide you with the benefits of automation and high productivity.
What Is the Best Way to Learn to Use a CNC Router?
You can learn how to run the machine and its software in a variety of ways. CNC routers come with tutorials that provide step-by-step instructions, and respectable CNC router manufacturers also provide training.
There is also a plethora of online user groups that offer advice and ideas based on personal experiences. Taking a hands-on session is the greatest method to learn how to operate a CNC router properly. You will learn how to set up the machine, run it properly, and use the software packages that help you turn your ideas into tangible outcomes.
Instead Of A CNC, Why Not Use A Hand-Held Router?
This is a great question, however, once you understand what distinguishes the two sorts, and you will notice that the comparison is like apples vs. Oranges.
What Is the Life Expectancy of a CNC Router?
The longevity of a CNC router is determined by elements such as regular maintenance and use, as well as the machine's construction grade.
It is critical to ensure that the machine is handled properly; if used properly, a CNC router can endure for at least 10-15 years for smaller versions and up to decades for industrial-grade routers.
Which CNC Machine Is The Best Fit For My Needs?
The decision on which machine to buy is based on what you want to do with it. The size, shape, and number of items you intend to make will help you select the appropriate machine.
Keep in mind that the actual size of the table determines the work area on a CNC router, less any clamping, dust collection, or other space requirements.
Conclusion
If you do not have precise information on the subject, selecting the best CNC engraving router for your business can be difficult. However, you need not be concerned because we have collected a list of the top CNC routers complete with all important information.
As you can see from our essay, the world of CNC routers has a wide range of price points. All of them are, in fact, pretty basic tools. So, you are paying for a few features that make things easier for you, save you time, and provide you with a more efficient factor than previously.
The majority of the cost of this router is spent on obtaining the sturdy build and operational features needed to produce consistent precision and accuracy in the router's work. Any of the lower-end machines will rapidly outgrow you if you enjoy CNC work.