Markforged Mark 2
Mark 2 has a lot of amazing features that would turn your head back to the machine. Apart from being one of its kind, the Carbon Fibre 3D printer provides users with a complete package to run parts showcasing strength and versatility.
PROS
Reliable
Accurate and precise
High strength materials support
Interactive touchscreen
Intuitive scaling software
CONS
Manual calibration
Not affordable for learning or fun
Product
Specification
Videos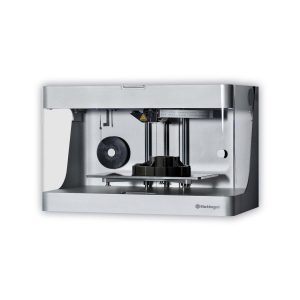 If your search was for a desktop 3D printer that can offer your two different extruders for two different types of material that you wish to print, ...
| | |
| --- | --- |
| Model | Mark Two |
| Manufacturer | MarkForged |
| Price Range | $ 13499 |
| Release date | 2016 |
| Country | United States |
| Availability | Available |
| Classification | Professional |
| Technology | Extrusion (FFF- FDM…) |
| Material | Carbon fiber and composites, Other plastics |
| Filament diameter | 1.75 mm 0.07 in |
| OS compatibility | Linux, Mac OS, Microsoft Windows |
| XY accuracy | 0.006 mm 0 in |
| Max. build size | 320 × 132 × 154 mm 12.6 × 5.2 × 6.06 in |
| Max. build volume | 6.50 L |
| Min. layer thickness | 0.1 mm 0.004 in |
| Dimensions | 575 × 322 × 360 mm 22.64 × 12.68 × 14.17 in |
| Power input | 100–240V | 150 W |
| Heated print bed | No |
| Heated build chamber | No |
| Automatic calibration | Yes |
| Closed frame | Yes |
| Dual extruder | Yes |
| Independent Dual Extruder | No |
| Full color | No |
| LCD screen | No |
| Touchscreen | No |
| On-board camera | No |
| Mobile app | No |
| 3D scanners | No |
| CNC mill | No |
| Electronics 3D printing | No |
| Laser engraving | No |
| Conveyor belt | No |
| Air filter | No |
| Pellet extruder | No |
| USB | Yes |
| Wifi | No |
| Bluetooth | No |
| SD card | Yes |
| Ethernet | No |

Table of Contents
3D printing has the potential to change itself. What does that mean? Have you heard of 3D printers that are capable of creating their own upgraded parts?
If not, you are way behind the time. So, buckle up and get to know about the technology a bit more closely. Starting with the Markforged Mark 2 review, let's find out what a capable 3D printer is able to accomplish.
The article talks about the various ups and downs of the machine. Hence, providing readers with comprehensive information to help take the right decision.
A lot of people usually plan to buy a 3D printer to learn about additive manufacturing. However, there are those who seriously want to dig out the opportunities for utilizing the technology for something serious.
This particular 3D printer is designed for professionals. It carries huge benefits for its users. It is not the machine you would like to play around with for fun. The 3D printer has huge potential and is meant for a specialized job. The cost says it all though
Unlike other desktop 3D printers that suffice their usage with few materials support, this one goes one step beyond.
With the help of continuous fiber inlays coupled with Nylons' high performance, the machine can build objects providing metal-like properties. This is just the beginning. You must find out the complete perks that Mark 2 offers.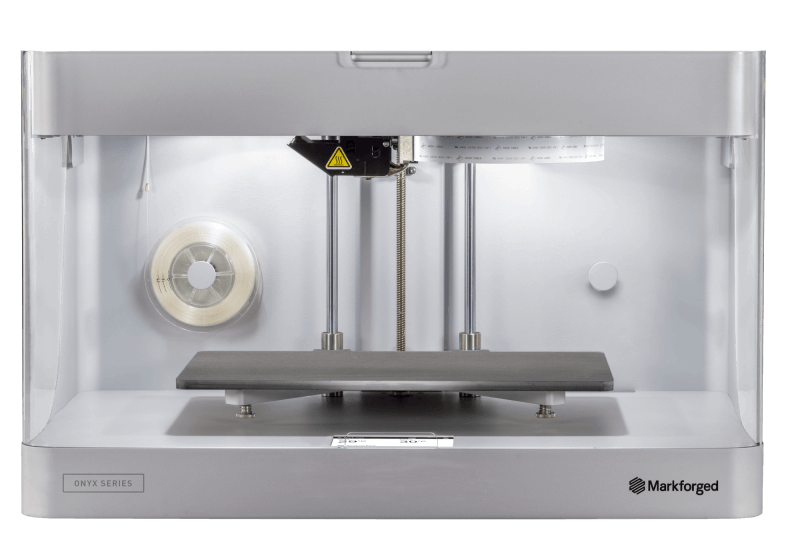 Features
Mark 2 has a lot of amazing features that would turn your head back to the machine. Apart from being one of its kind, the Carbon Fibre 3D printer provides users with a complete package to run parts showcasing strength and versatility.
If you own a small business and want to transform your workflow to a more sustainable and improved version, you may like to take a look at the offerings of the Mark 2.
To make everything possible for professionals, the printer has come up with many advanced features. We would be highlighting those major features that contribute to the creation of such a powerful machine.
Enclosed Frame: How can we miss that? Working with specialized and flexible filaments takes a lot. You cannot just think of putting the Nylon in the filament holder and keep the frame open while it prints. You won't be able to do that. It does require a constant temperature all through the print progress. In other words, one can only print with success with Nylon and other similar materials if the printer has a closed frame. Hence, the Mark 2 is equipped with the same design.
Minimalistic Design: A lot of times, a simple design looks more luxurious than the complex one. We have a lot of examples lying around. Apple is one of the aptest citations for the same. Right after looking at the 3D printer, you would understand how easy it would be to work with it. The hood opens upward, giving access to the entire build area in the most convenient way. Also, the top of the 3D Printer opens. Plus, a simple tabular design provides a great edge to the machine.
Sturdy Frame: Once again, it is the design feature that we must mention which takes away a lot of appreciations from the users. With a sturdy body, the printer aims at attaining the highest accuracy and precision. It can create designs that you have never thought of otherwise.
High-Strength Printing: The 3D printer works by reinforcing the 3D objects with composite fiber. This happens during the 3D printing process itself. By doing so, the Mark 2 is capable of achieving unparalleled durability along with unmatched strength.
Support for Variety of Materials: What Mark 2 brings in that is unique and sets this machine apart from the rest of the crowd? After learning about the materials that the printer supports, you may not be willing to go for any other option. It can 3D print with materials that a usual desktop 3D printer won't be able to support. For instance, it prints with Onyx, Carbon Fibre, Kevlar, and others.
Dual Extruder: As expected, this powerful 3D printer does have dual extruders. One extruder is to print with the Nylon material and the other one to print with the carbon fiber. Hence, users can create parts that are strong and stiff. Also, the printer can create flexible yet strong parts as well.
Manual Calibration: If you are a beginner, you may find it difficult to deal with the manual calibration process. However, after you have got some experience doing it a few times, it would not be a problem at all. You must calibrate both the print heads before starting 3D Printing of the desired parts.
Stainless Steel Extruders: The 3D printer has stainless-steel extruders which are way more reliable than the brass ones. These extruders can withstand high temperatures as well as help print with carbon fibers that often lead to easy wear and tear of the print heads. It can stay for long without any issues.
Heated Print Bed: With a heated print bed, the machine offers strong first-layer adhesion. Hence, offering better print results for the parts created using Mark 2. It limits the occurrence of warping and various similar problems.
Touchscreen Interface: On the 3D Printer, the manufacturer has included a color touchscreen for accessing the various print settings. It is highly intuitive and bears almost every setting routine that you would need for setting the 3D Printer as well as the 3D files.
Specifications
Markforged Mark 2 has a bigger footprint than most of the usual desktop 3D printers and offers a build volume of 320 mm x 132 mm x 154 mm.
The layer resolution achievable is 100 microns. The 3D printer follows a closed system and does not allow it to print with third-party materials. If you want to work with Mark 2, you must have to use the manufacturer's filaments only.
The different materials supported by the machine are Nylon along with the various different fibers (Carbon Fibre, Kevlar, Fiberglass, HSHT Fiberglass).
Mark 2 has two extruders and can work with difficult filaments with amazing results. The print speed is not that amazing and can reach up to 100mm/sec.
Price
Markforged Mark 2 3D printer costs $13,499. This is a huge price to pay and suits only those who are looking to make an investment for strengthening their manufacturing process.
The 3D printer is not suitable for those looking to learn about additive manufacturing. Who would pay that much to buy a printer only to learn? The courses would be even cheaper than that.
Being a very unique 3D printer with such great printing capabilities, it does justify its worth.
First Impressions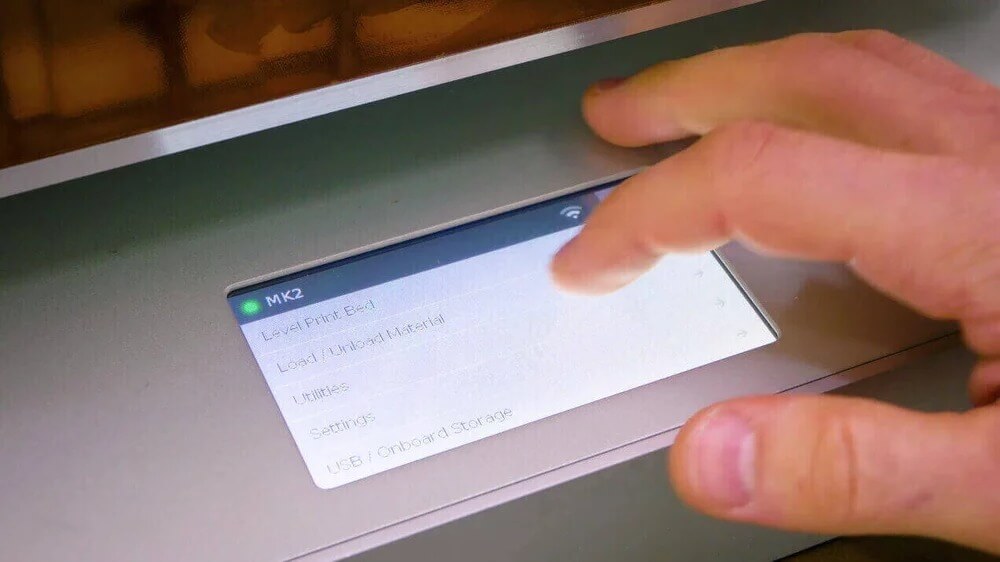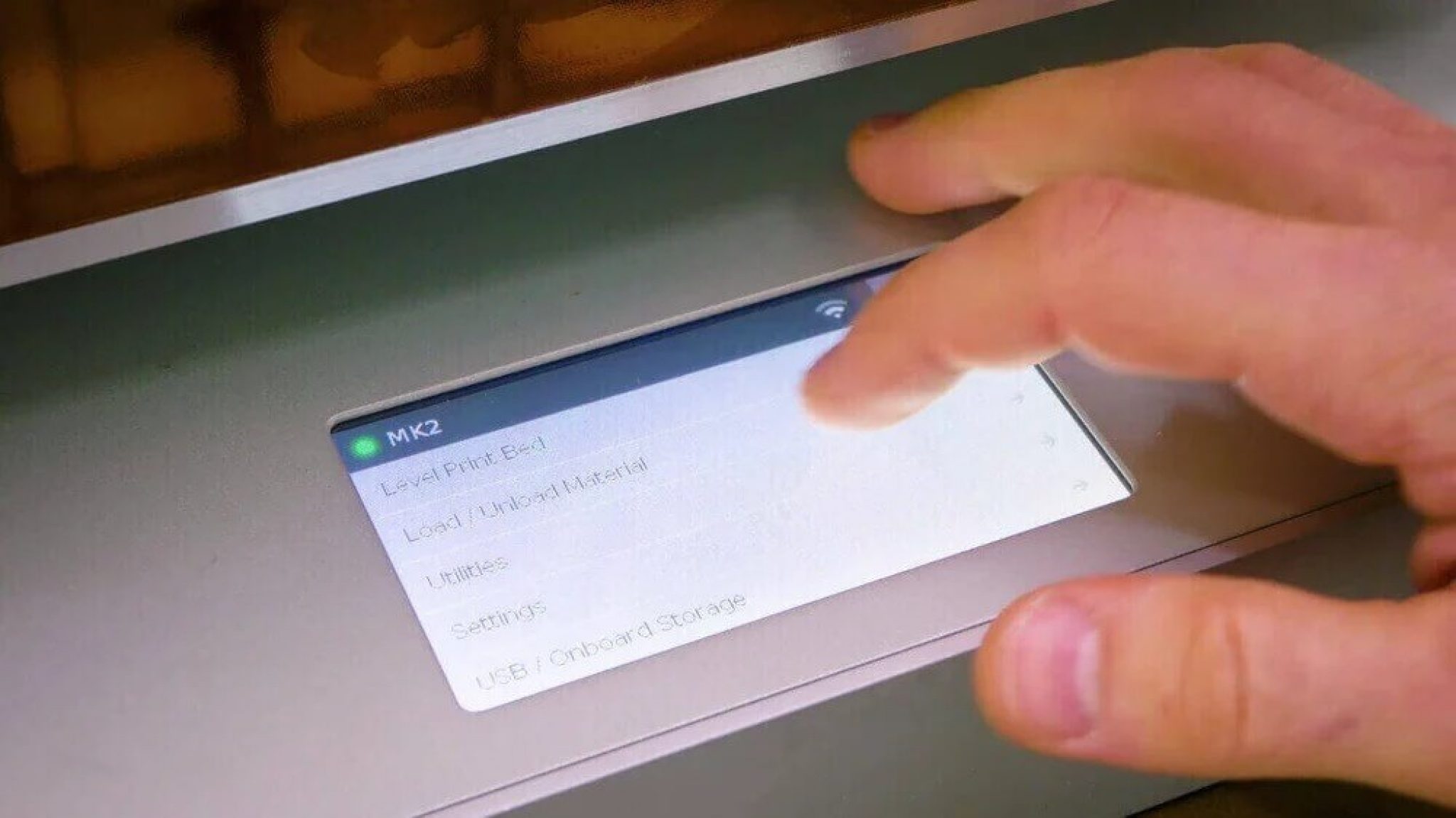 Credit: all3dp.com
The 3D printer comes packed in a durable box. There are lots of foams and infills used to ensure that the printer stays safe. Unboxing the 3D printer is a really amazing experience.
Right after you will open the box, you would find the power cable lying on top of the machine. Later, you can take out the 3D printer. Along with that, there are other inclusions as well.
There is a dry box, cloud access to Eiger software, a sample spool for all the supported filaments (Onyx spool, Carbon Fiber, Fiberglass, Kevlar, HSHT Fiberglass), and a true print bed. All these materials are stuffed inside different airtight bags.
Overall, the complete package is securely managed to make sure that there is no wear and tear during shipment.
Setup
The setup process is a bit tricky if you have not worked with manual calibration before. And, you must be very attentive when setting this machine for its first print.
After you turn the printer on, it would ask you to connect to the internet. To do so, you can choose between a WIFI, Ethernet, or USB connection.
Only after connecting the printer to the internet, it would allow you to proceed with other settings. The firmware will update itself after finding the connectivity to the web.
One thing you must note, the touchscreen is highly interactive and you will face no issues when progressing with the setup.
You must calibrate the two print heads separately. The printer would provide you with the instructions for the same. This is a very crucial step and you must take care of the same.
Because the package will contain the necessary steps and guides, you won't feel any trouble going through the setup, step by step.
Above all, although offering a manual calibration mechanism, the 3D printer is pretty easy to setup. All thanks to the wonderful design, the easy working software, and an interactive touchscreen interface that make the process a breeze.
Printing Type/Cost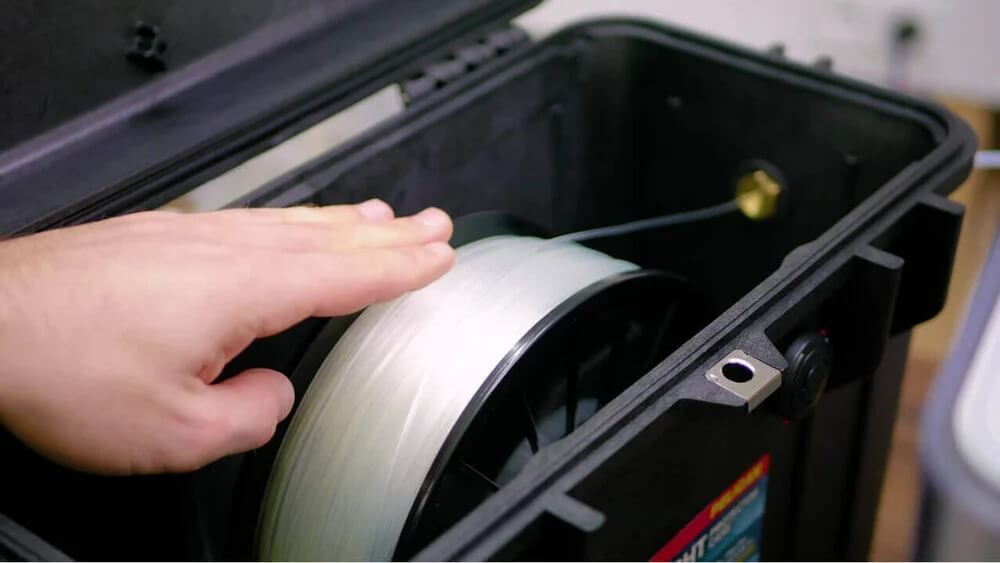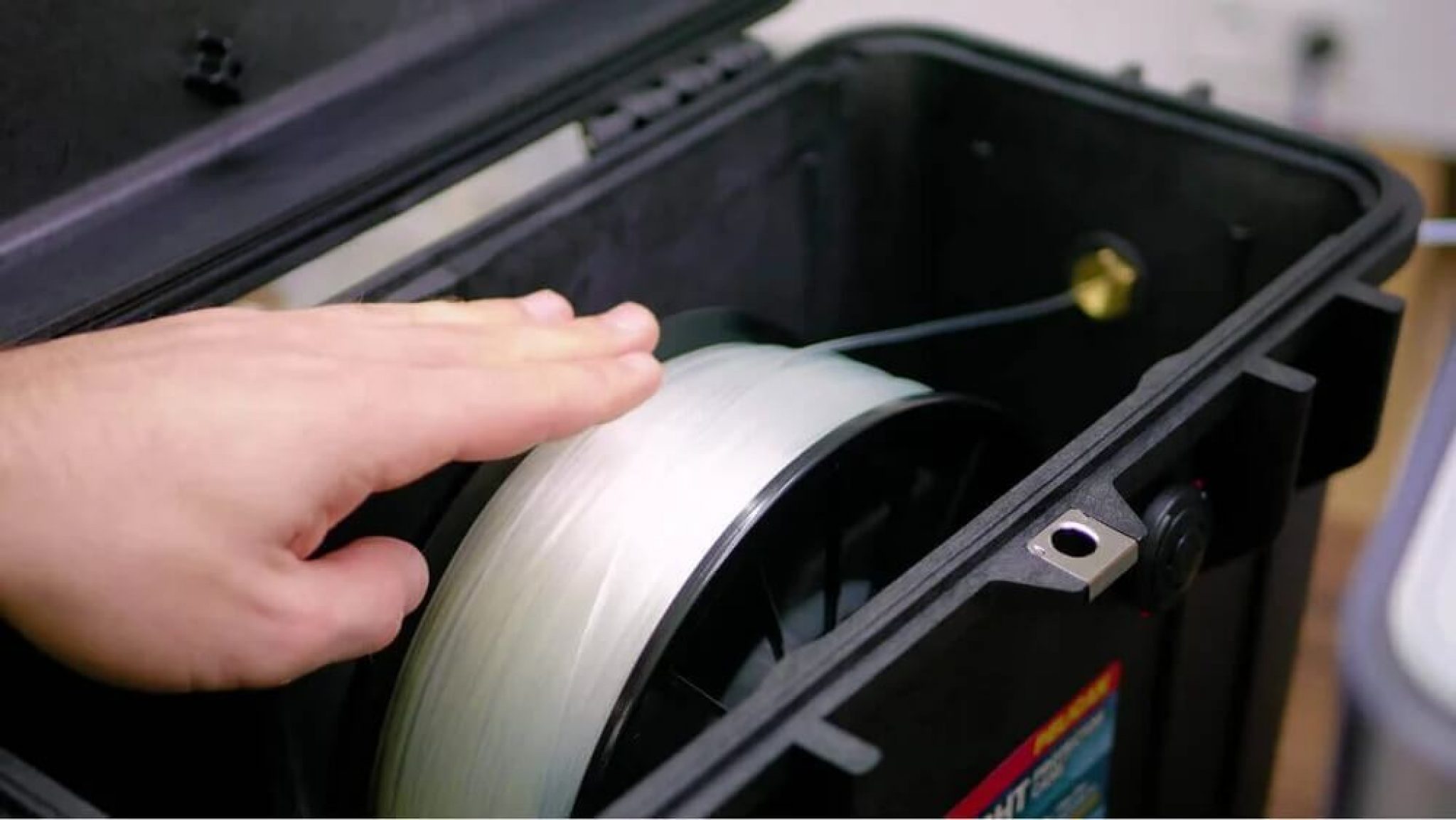 Credit: all3dp.com
The Markforged Mark 2 is a carbon fiber-based FDM 3D printer that involves mixing nylon with a variety of different fiber strands to provide high strength.
The 3D printer offers amazing accuracy and print results. There are two different holders. One is for the Nylon filaments and the other is for carbon fiber. The design of these two differs too.
The cost of printing would depend on many parameters and would highly differ in terms of the design and complexity of the parts.
Because the 3D Printer is a closed system model, you won't be able to print with materials from other vendors. Hence, there is no way you can cut down on price by choosing a cheaper option.
However, it would also ensure the high quality of the prints.
Print Quality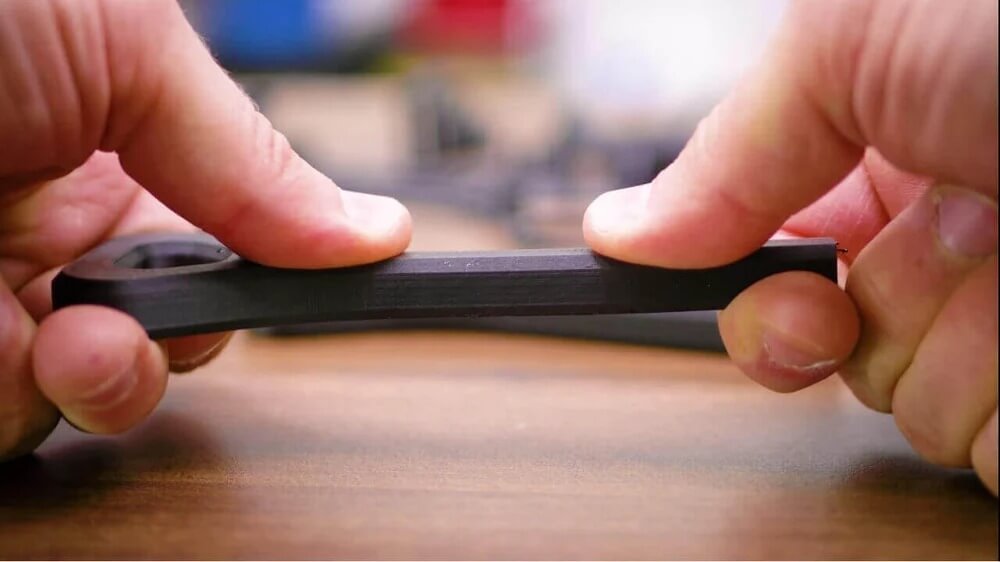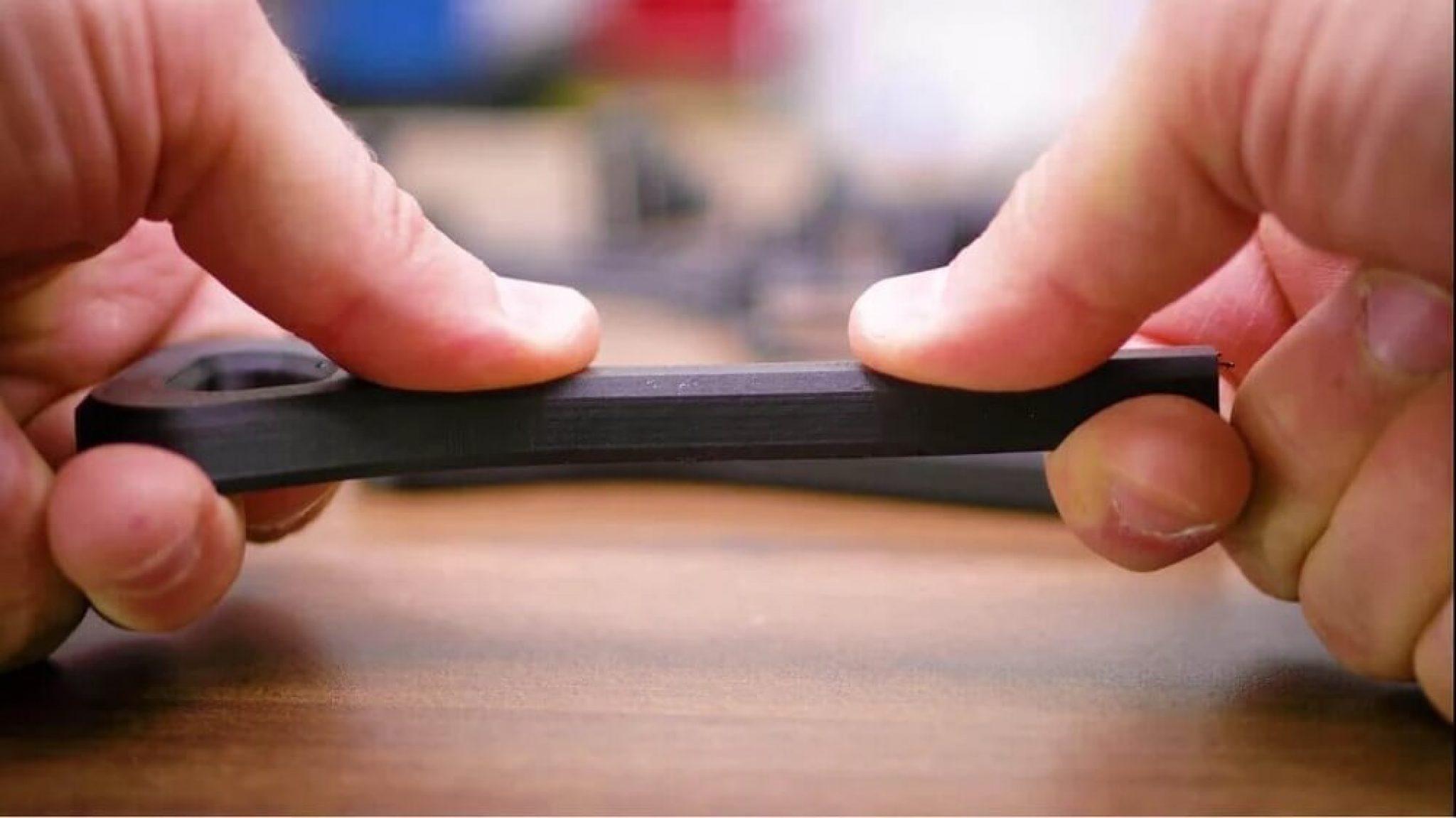 Credit: all3dp.com
As mentioned before, the 3D printer offers 100 microns of resolution. Although this may not be the minimum resolution available, the results are anyway astonishing.
You can create finer details without any hassle. Plus, the parts are very strong and can compete with the metals as well.
Software
Markforged offers a very intuitive and powerful software, Eiger. The app is completely cloud-based. Hence, you can access it via Chrome.
The app has many notable features and tools. First of all, being cloud-based, the software can be accessed by multiple users. Hence, different users can upload their 3D files, irrespective of their location.
Moreover, it has the preset standards which assist users while optimizing the strength as well as the functionality of the parts for best results.
This is not it. The software even allows users to pause the progress of the print process at certain layers. Hence, letting users edit the design and resume with the new and updated 3D file. You can build inserts, fasteners, and whatnot.
It is a highly efficient app and would definitely let you control most of the settings for the prints.
Customer Service
The customer service is A-notch. You can rely on the dedicated team that makes sure all the customer queries are answered in real-time. They do have chat support on their website for sales assistance.
Apart from that, there are enough guides available on their website to help users with the most usual F&Qs.
Parameters Influencing Buying Decision
Check the various factors that may affect your buying decision for good.
3D Printer cost: For small businesses, it may not be too expensive. However, if you are wanting to buy the printer for fun or usual learning, you must check out other choices.
3D Print quality: The print quality is amazing.
3D Print speed: The print speed, however, is decent with 100mm/sec.
3D Printer capability: This 3D printer is highly capable of producing parts with metal-like strength. Also great at achieving finer details seamlessly.
3D Printer Practicality: You can use the 3D printer for many applications. From functional prototypes to creating end parts.
3D Printer User expectations: It does justify the user's expectations.
Verdict
There is no doubt that the 3D printer is highly capable. The Markforged Mark 2 review claims the same, isn't it? So, if you are looking for a powerful professional 3D printer, you must give this a try.