If you are a beginner and 3D modeling seems to be a barrier between you and 3D printing, you are not alone. 3D modeling isn't an easy skill to learn. It even sometimes become frustrating to work with the 3D modeling tools if you have never worked with these before.
Hence, it is important to find the best alternative when trying to create your first 3D model. The good news is that there are many best free 3D modeling software that helps a beginner get acquainted with the tool with ease.
Although you may find various online repositories offering you a handful of 3D design, this won't go a long way. If you actually want to learn how 3D printing works, you must know how to make a 3D model.
This is a crucial skill for every individual who is looking for a promising career in 3D printing. Even if you are 3D printing for fun, understanding the basics of 3D printing and 3D modeling would help a lot.
Hence, here is the list of some of the free 3D modeling software for beginners to start with.
What is the best free 3D modeling software?
As there are many 3D modeling software available online, it becomes really tricky to find the one that suits your needs the most. Especially if you are a beginner, you may have to try and test a few options before choosing the one that is easier for you to understand.
That is why it is always best to look for free software which gives you enough hands-on experience to start designing the 3D parts. Once you are comfortable using the tool, you can switch to paid versions for utilizing advanced features as well.
Tinkercad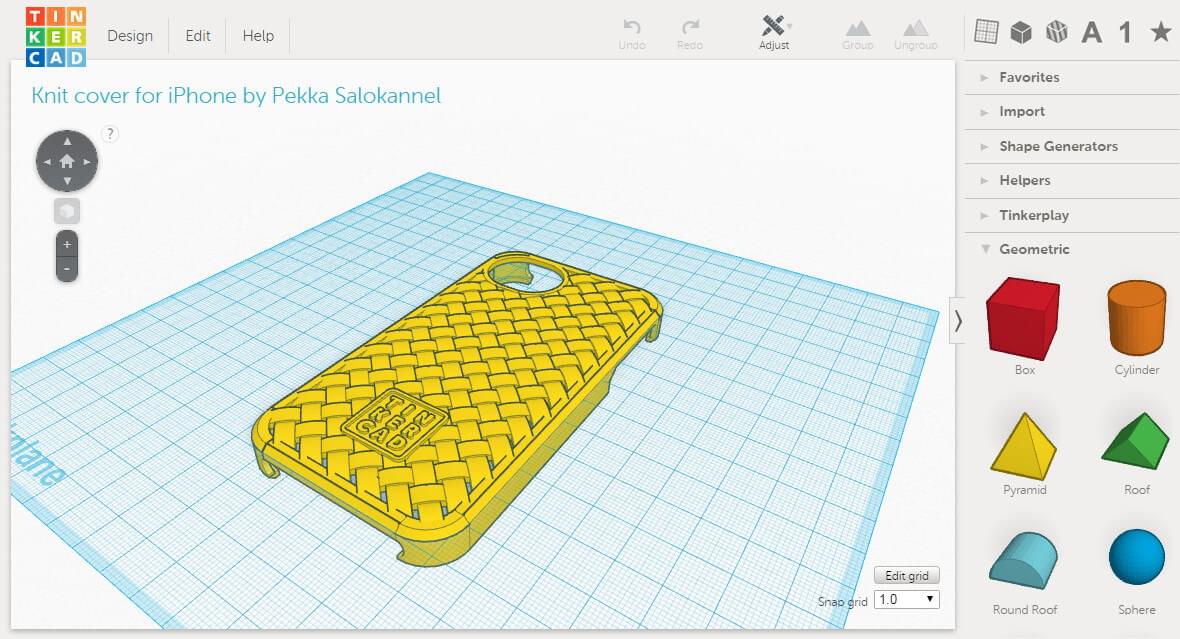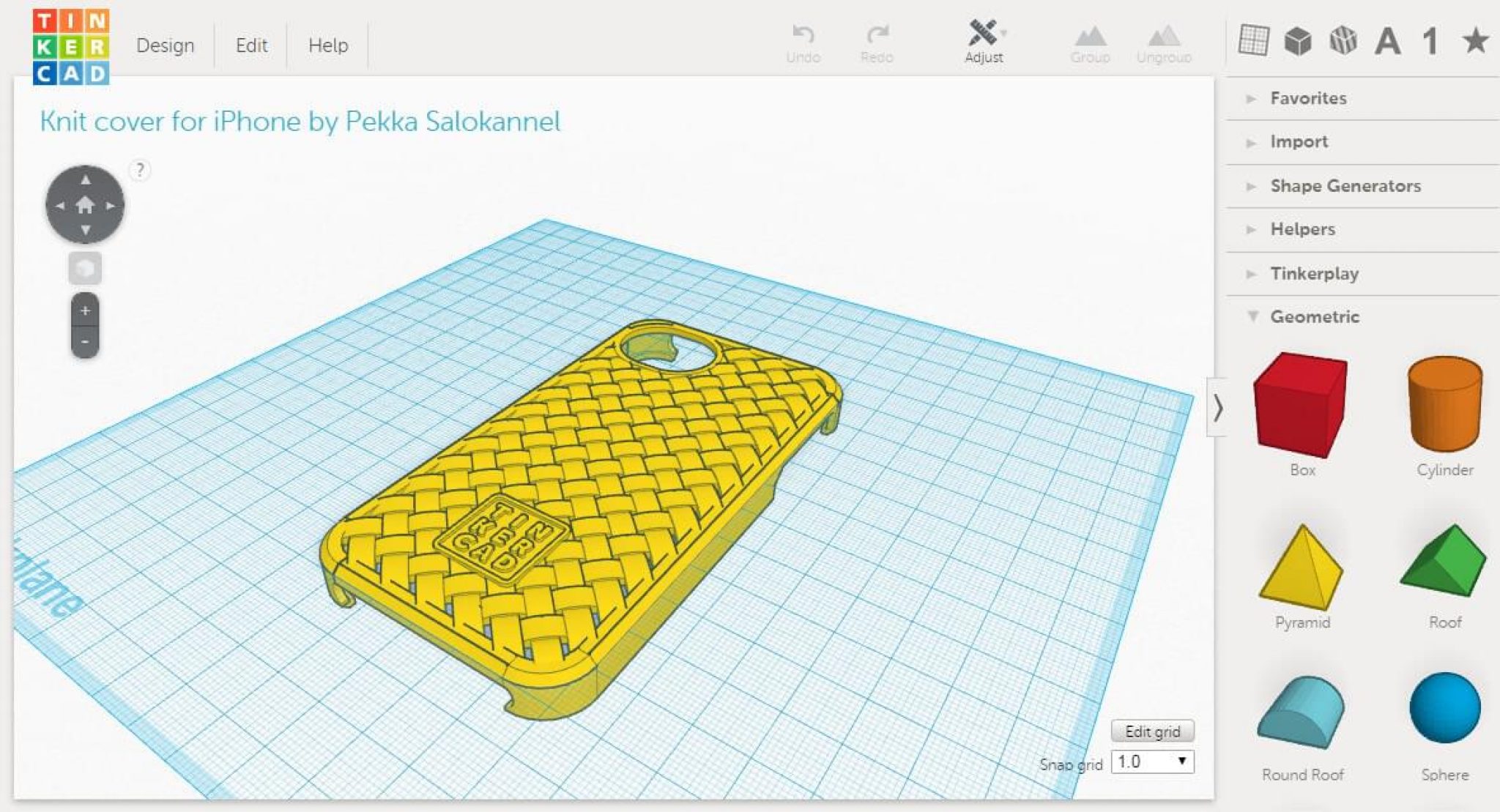 tinkercad.com
This tool has been created by Autodesk. The best part about this tool is that it is very easy to operate.
The reason that it was created for educational purposes makes it one of the most accessible tools of all. You would be able to learn the basics of 3D modeling and with some practice, you may create your first 3D model in a few days.
There are various primitive shapes that you can simply drag and drop to create 3D CAD files. Moreover, the tool is connected to various 3D printing services. There is a lot to learn with the help of this software. If you think that you have not used any such tool before, you can start right away with Tinkercad.
Onshape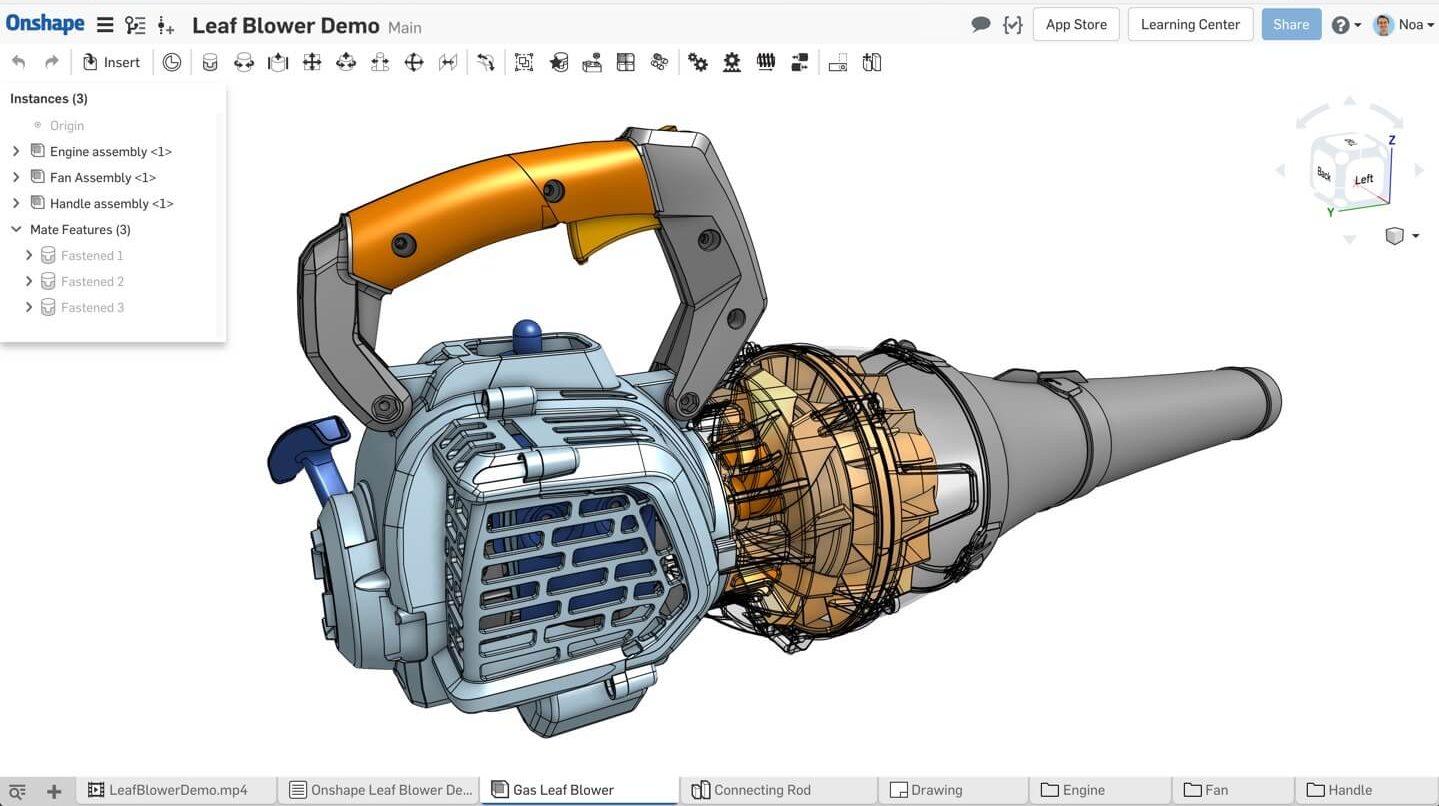 This tool is for those who are looking to learn 3D modeling for a specific niche. The focus is given to the designing of spare parts and technical designs. This was the first 3D modeling software that was created with cloud storage. The software offers a free version for those who aren't experts but wish to start the learning process.
One has to register on their website to start using OnShape. With the free version, one can design basic geometry and combine and extrude objects to prepare useful CAD models.
The best part is its availability on many devices. You can use it on your mobile phones, tablets, and laptops and can make the changes to the design on the go. And, the cloud storage lets you access the designs you stored on your account.
With a clear and friendly interface, designing the tough geometrical models isn't that daunting. With a few tutorials and practice, you can start making smooth designs for 3D printing.
MatterControl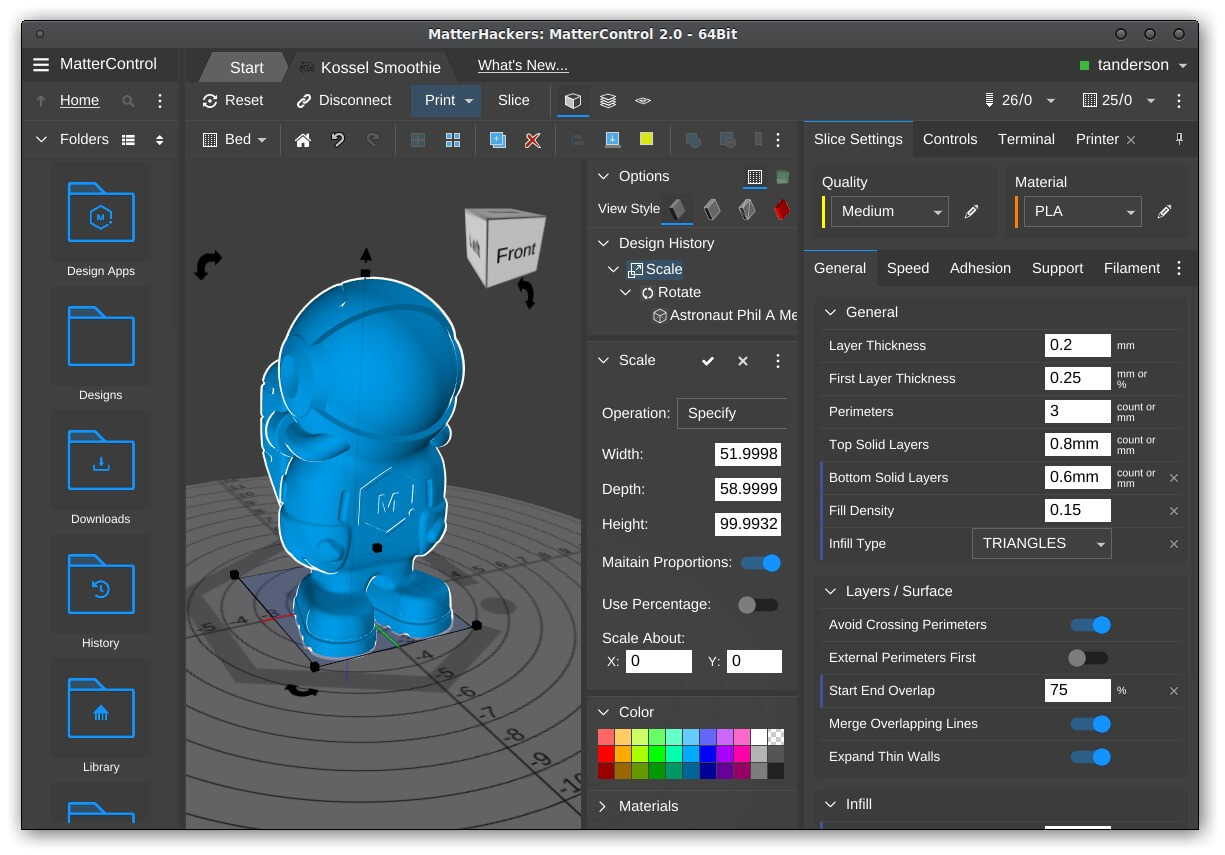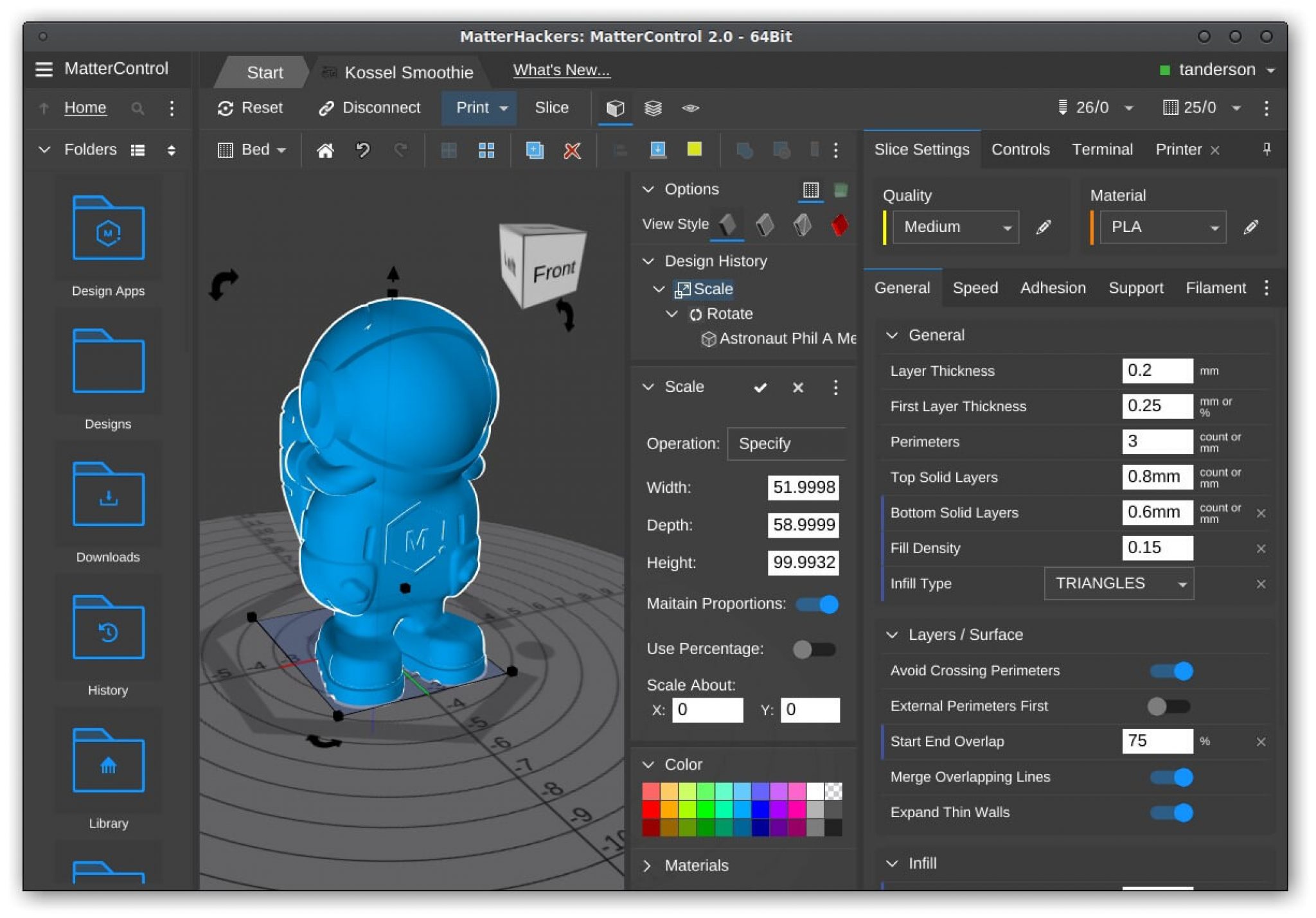 This is open-source software and can be downloaded easily from the website of MatterHackers. The major aim of the software is to let users experience the plethora of functionalities available with 3D modeling without investing a penny.
MatterControl is designed especially for 3D printing. Its intuitiveness and clarity are worth mentioning. One can easily design a model from start or can even customize the existing models without any hassle.
The toolkit available for 3D designing is helpful for modeling any CAD part with ease. One of the best free 3D modeling software and fun to work with.
You would be happy to know that you won't need an additional slicer tool when working with MatterControl. It comes with the slicer functionality and one can 3D print the designs instantly, once it is prepared with the help of the tool.
A beginner not only can learn the basics of 3D modeling but can also start manipulating the designs to dig deeper.
Sculptris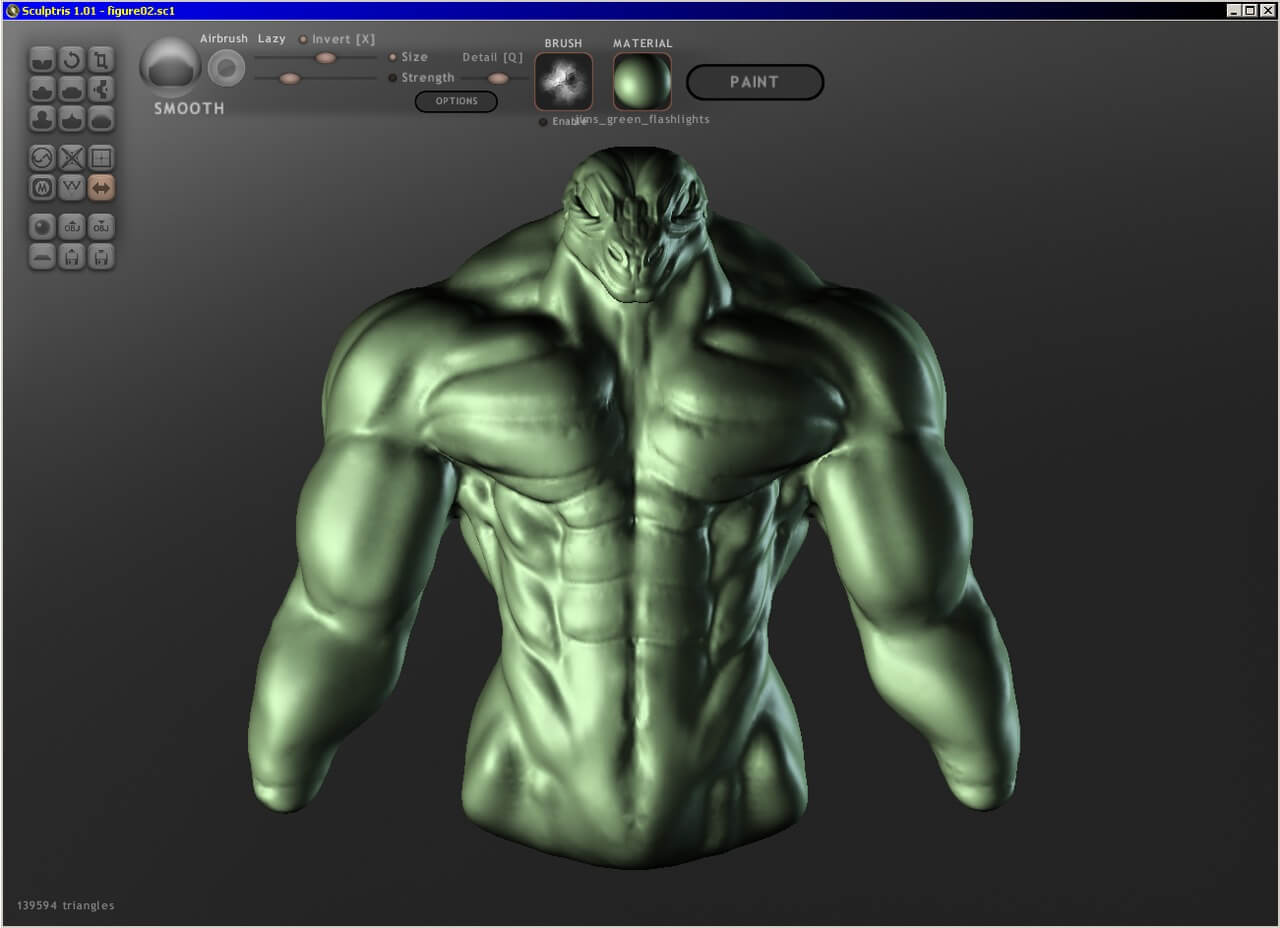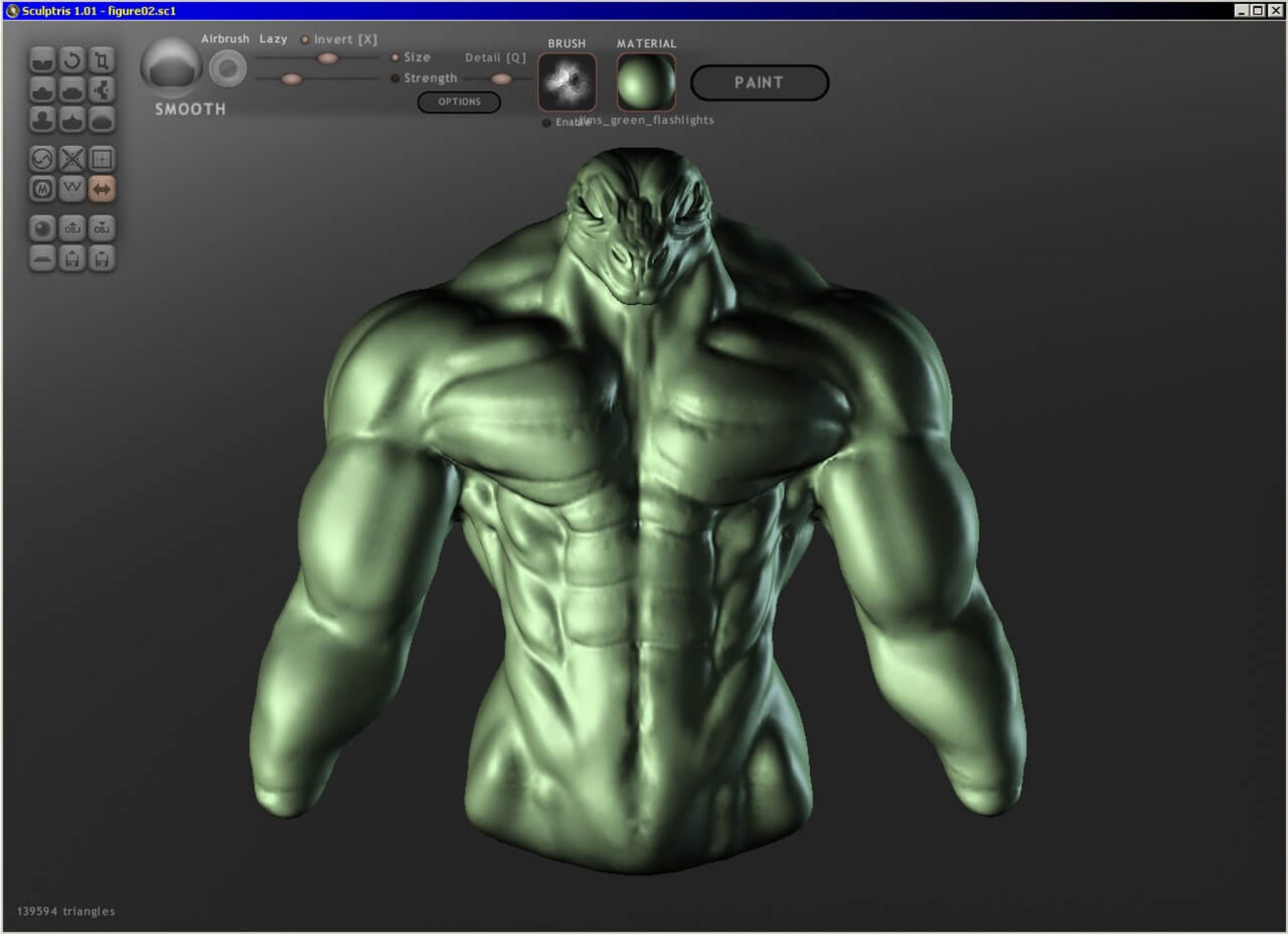 If your goal is to get the advanced experience with 3D modeling, this is your tool. You can expect Sculptris to provide you with some of the most amazing features and will prepare you for something bigger.
After using this free software, you may be able to work with professional tools like Z-Brush.
This tool is known as a digital sculpting tool because of the clarity it provides to the designs. The software isn't free as of now, but if you are using it on the old operating system, it would still work for free.
The software works differently than most of the modeling tools. It lets you edit any mesh using the strokes of brushes. You can even paint and map the 3D model textures.
You can give it a try as it is one of the best modeling software for 3d printing. There are many beginners who have found this tool, a level up than most of the basic versions. Even if you are not able to use the free version, you can anytime go for the paid ones, it is worth a shot. And, you won't regret your decision.
Blender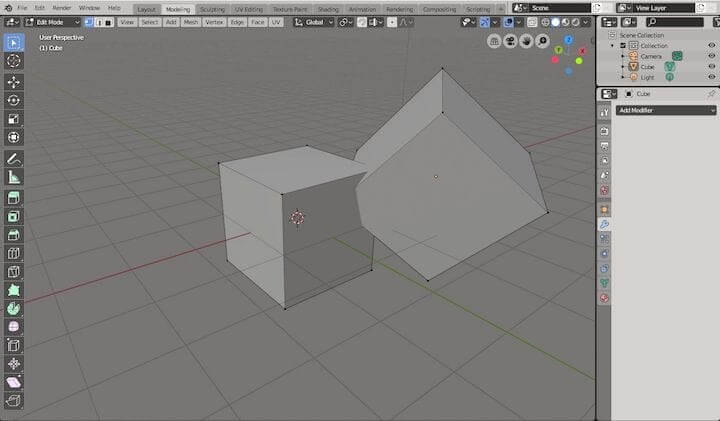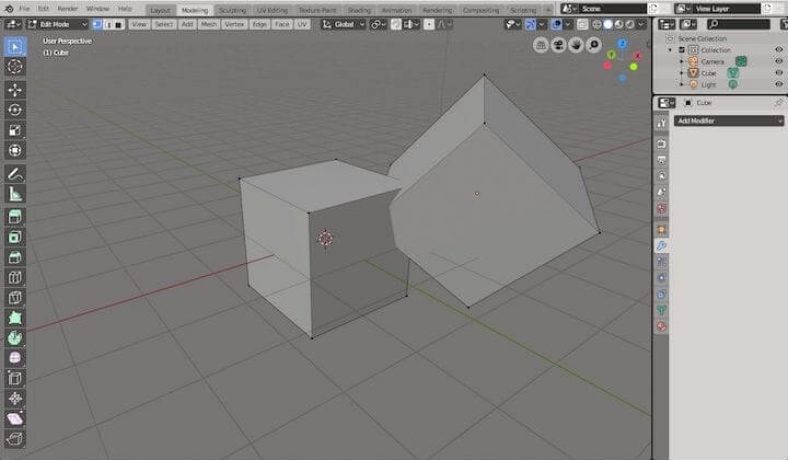 Sorry if it disappoints you to know that the software is not easy to learn, but Blender certainly is a great tool for those looking to explore more than just basics of 3D modeling. You may have to work harder to prepare yourself for using the tool, but the efforts would pay a huge time.
The tool is open source and you won't be charged for working with it. A blender is a great option for 3D modeling if you wish to print your model for real.
Knowing a little bit about 3D modeling will be an added advantage when using Blender. You can use the modifier menu to change the appearance of your existing model. Or, you can apply the Remesh tool to prepare a voxelated shape.
This is not it. There are many other functionalities such as Decimate or solidify that helps you make your designs better.
If you are up to invest a little more time to learn the software, you can master the art of 3D modeling. With so many features that come for free, you get to know a lot about the world of 3D printing.
SketchUp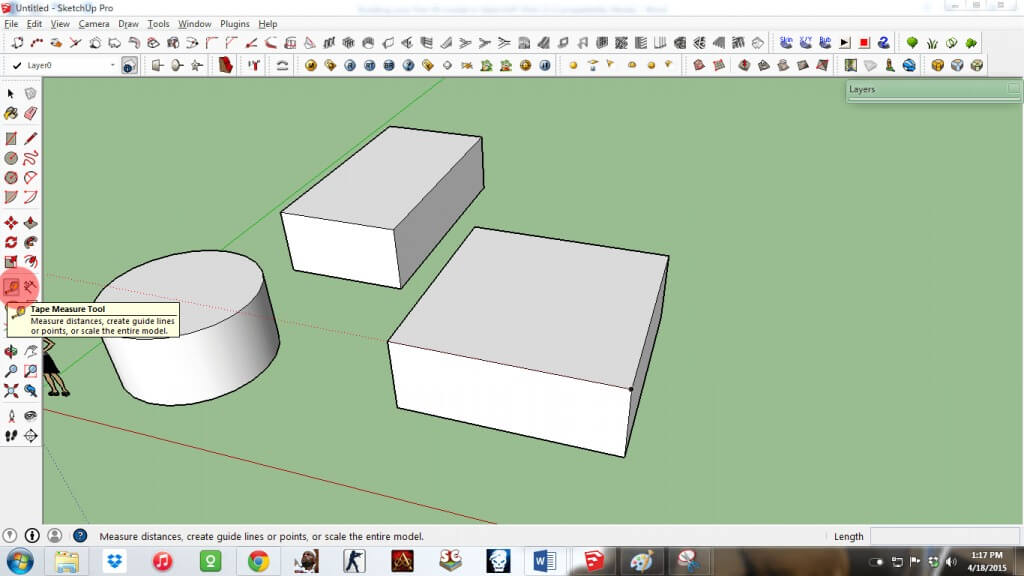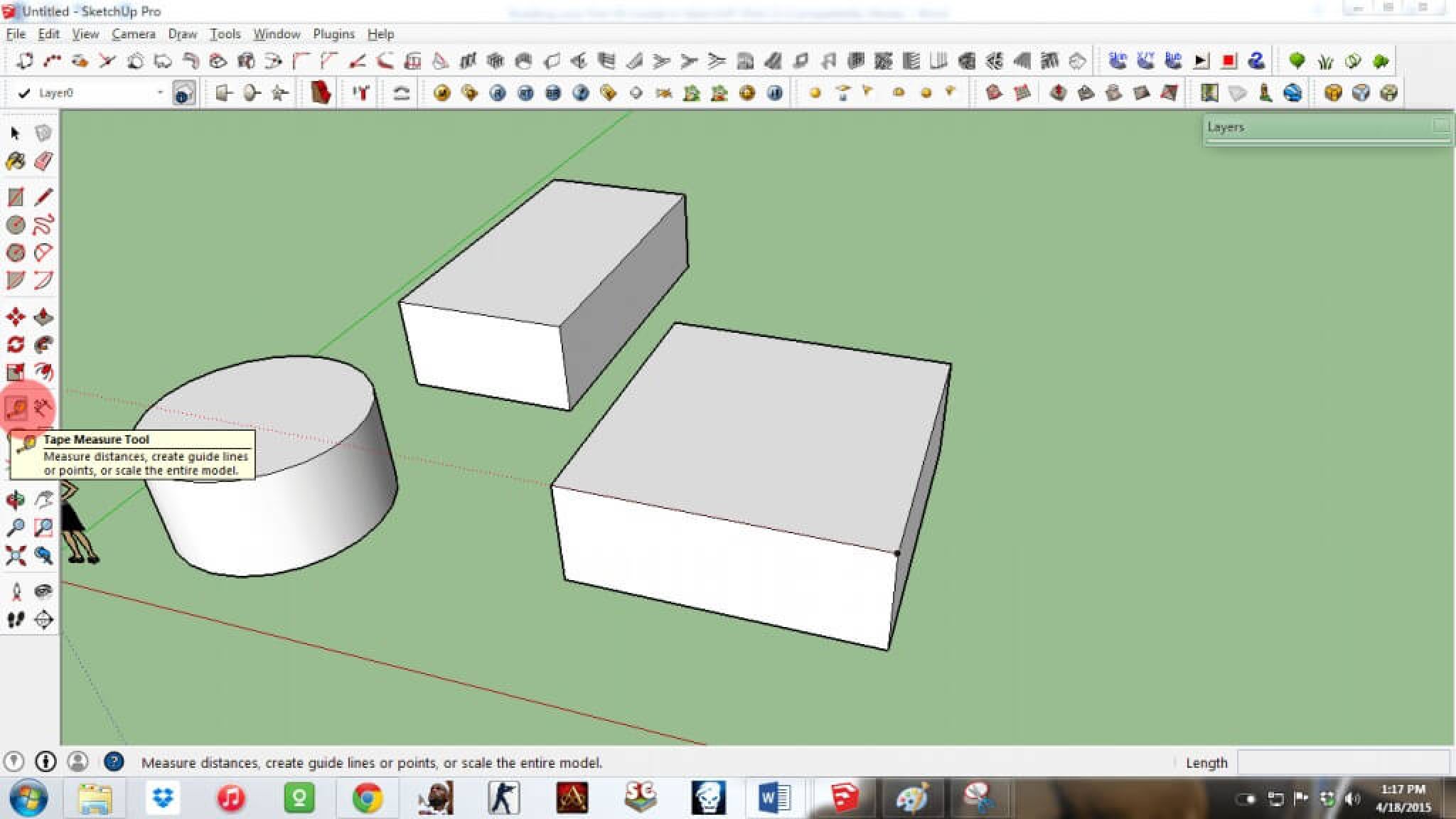 Do not worry, the list does not only contain the difficult tools. There are other options too which are effective as well as easy to learn. And, SketchUp is one of the easiest and best free 3d modeling software. The app is available since 2000 and is being used by beginners as well as professionals.
The tool is available in free as well as a pro version. To access the free version, you have to create an account on the website and you are good to go.
This is a web-based tool and does not need any download or installation, making it great for those having a hard time optimizing the speed of their device.
The tool is very user-friendly and has a simple learning curve. You would be happy to know that simple does not take away the title of being mighty from this tool. The software was designed especially for architects and filmmakers. So, you can expect to learn a lot from this tool in the easiest way possible.
With that said, if your design requirements demand complex models, you still can make that happen with SketchUp.
Vectary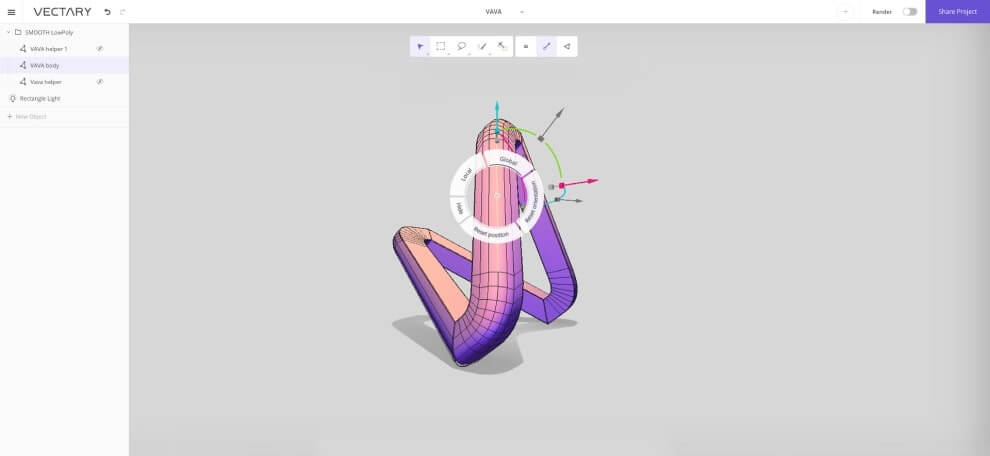 Here is an exciting tool that is again very easy to use. Based on the web-based design, Vectary is very popular among beginners as well as professionals.
It gives users the leverage of working on designs in real-time. When the tool was released, it focused on serving expert makers and designers, however, because of the simplicity of its operation, it soon became popular among beginners as well.
Even if you have some of the basic concepts of 3D modeling, you can use this tool like a pro. This has the most intuitive tools offering and great workflow that let you design complex models with ease.
Users love to play around with the drag and drop feature that in turn makes the job simpler. The free version available for beginners is a great aid for those needing enough experience to start 3D printing.
Fusion 360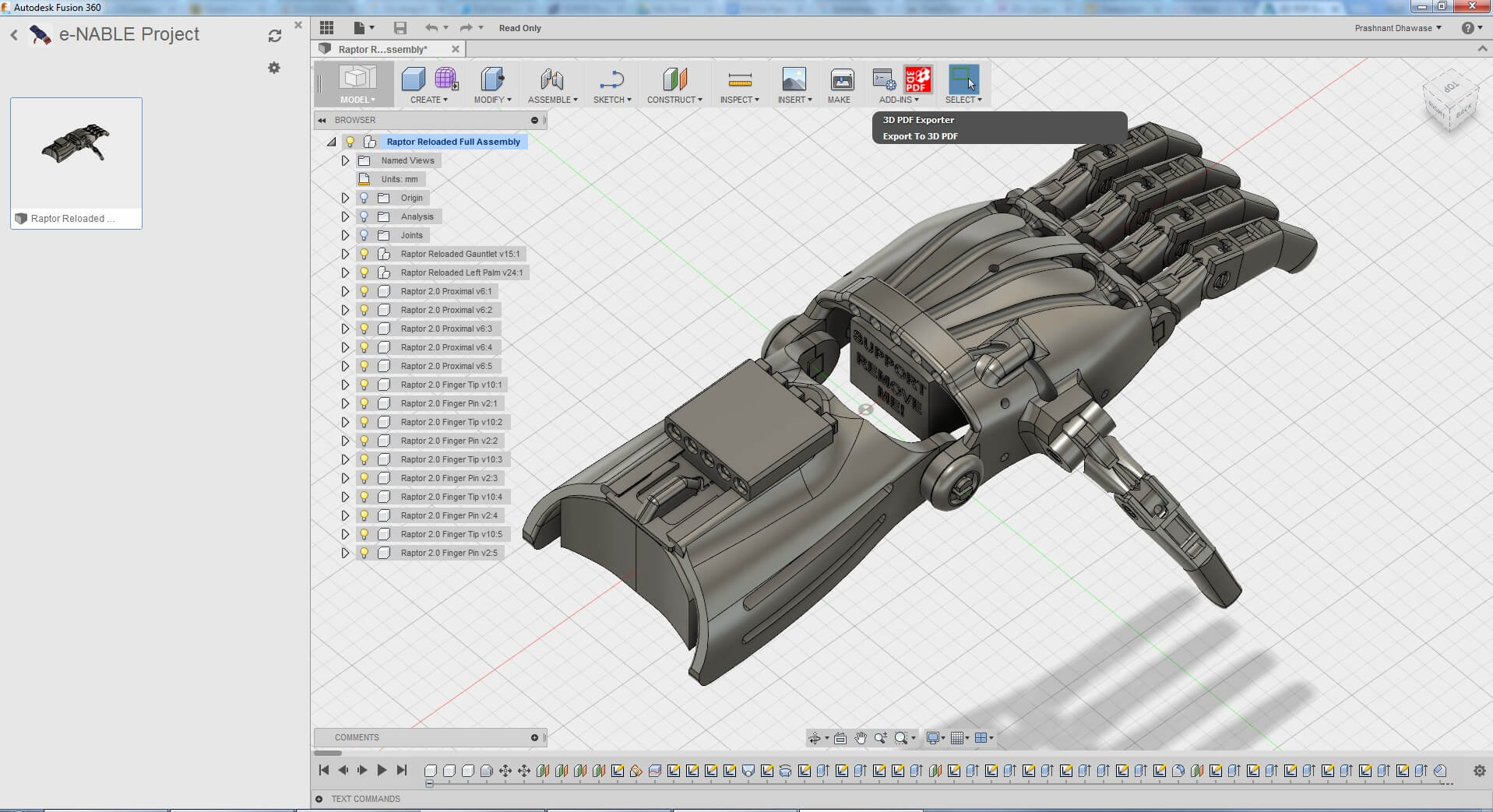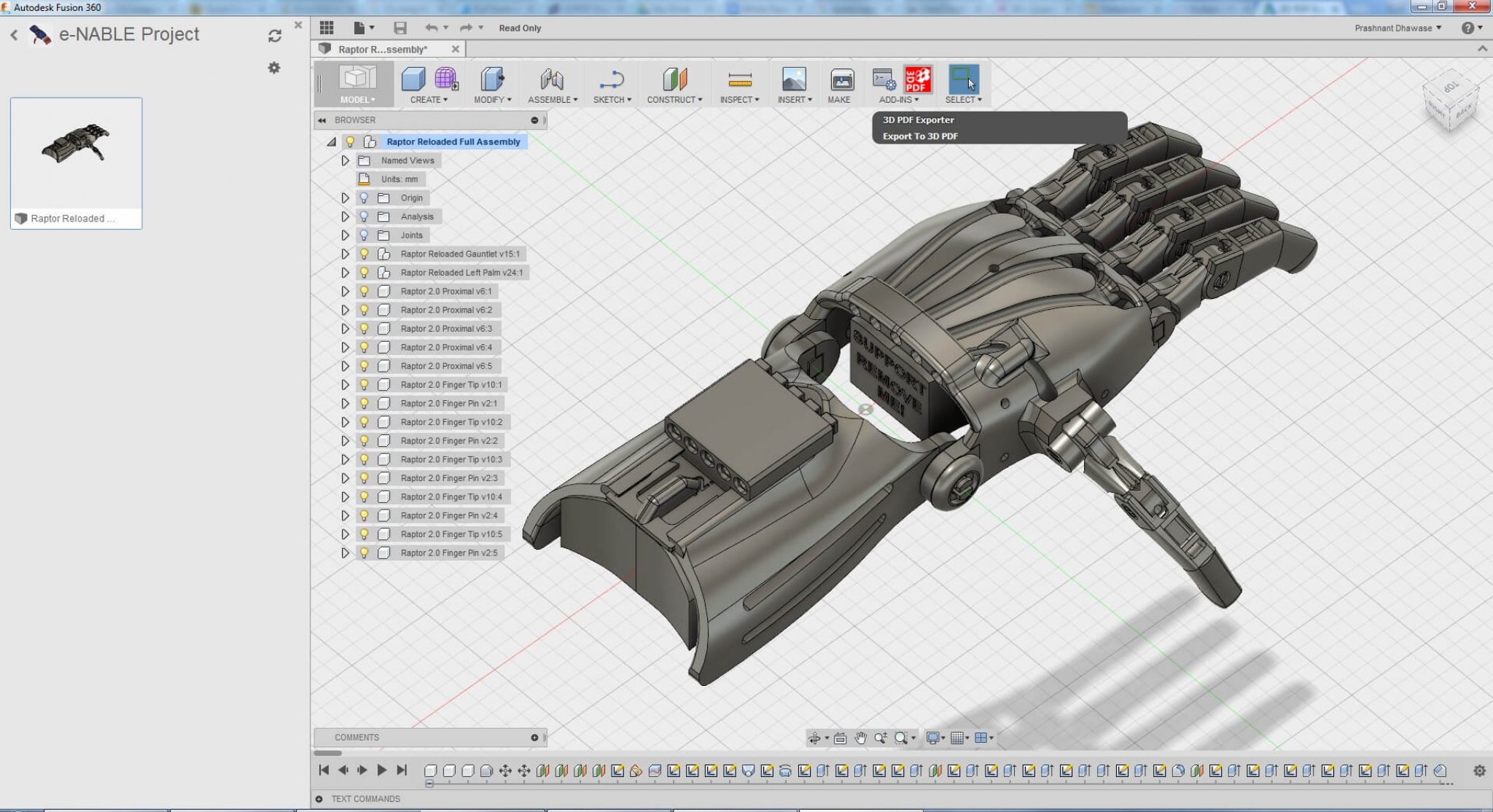 Similar to Tinkercad, this software is also developed by Autodesk. Apart from being a powerful tool, it also is simple to use. Its free version will help beginners learn the basics of the 3D modeling tool. Fusion 360 is a professional tool available for industrial use, the software is one of the best free 3D modeling software for beginners.
You not only get to experience the amazing tools available with this software, but you can learn the basics for free. It offers an edge to the designers by bringing the users together through its cloud-based design and helps them collaborate together for complex projects.
You can use the tool for free form designing, mesh modeling as well as solid models.
Meshmixer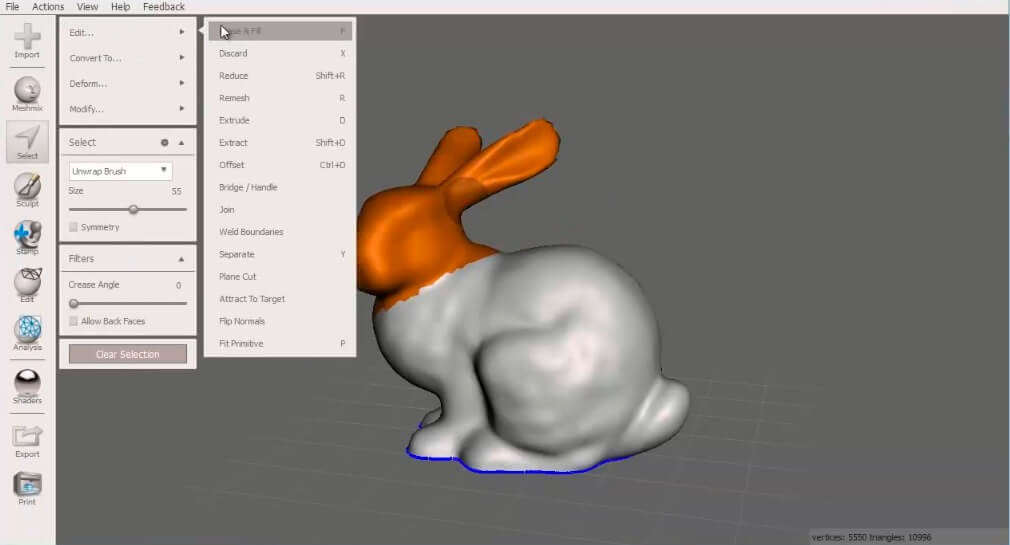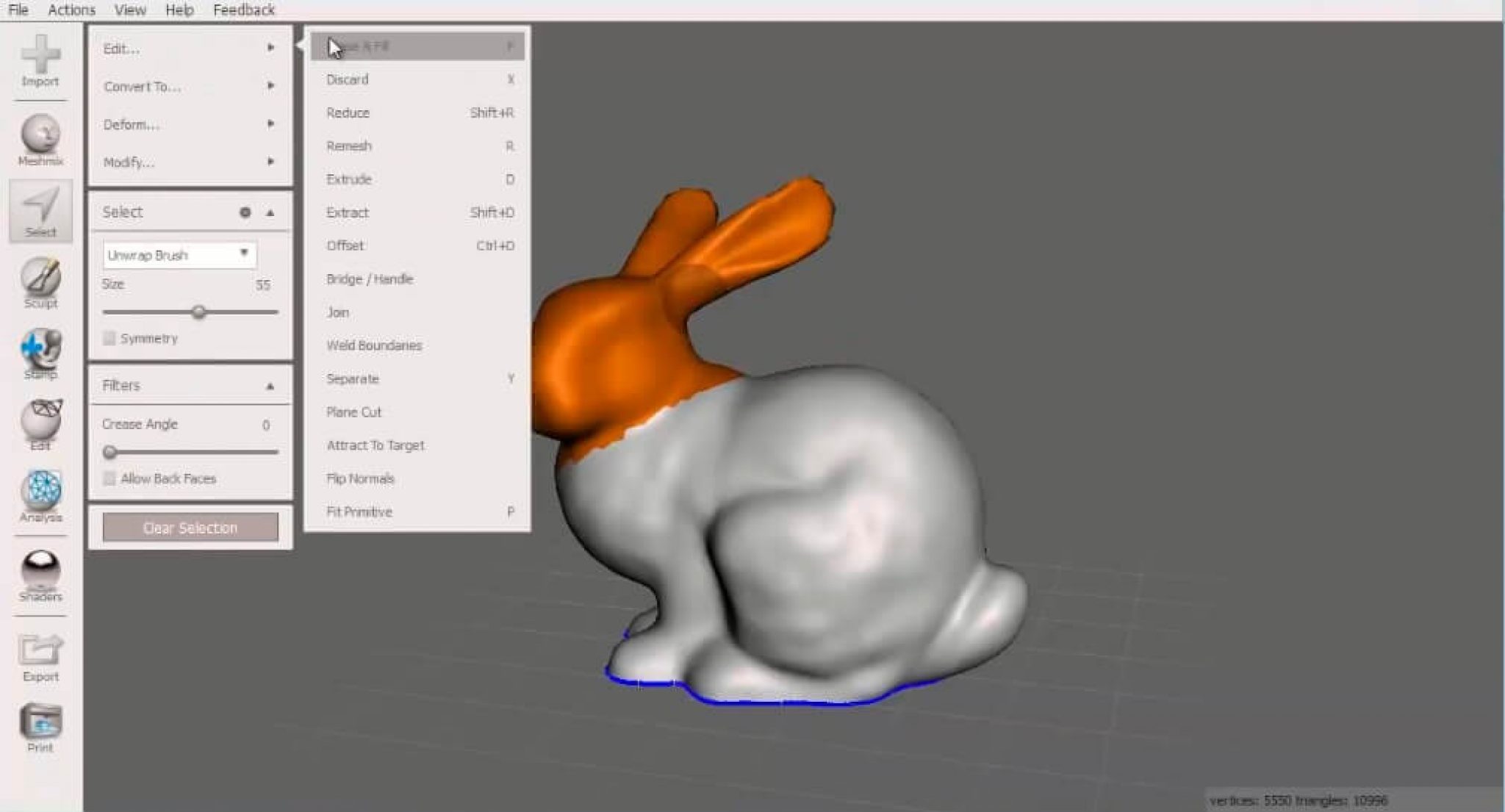 This again is a tool offered by Autodesk and is very simple to use. Because of its great and amazing features, Meshmixer deserves to be in the list of best free 3d modeling software. You can customize any design as well as create one from scratch using this software.
You can consider it as simple as Adobe Photoshop. Hence, it surely is a tool for beginners. Users and learn and explore the tool all by themselves. A few tutorials would help get acquainted with the software. Once that happens, it would be easier to create 3D models using Meshmixer.
FreeCAD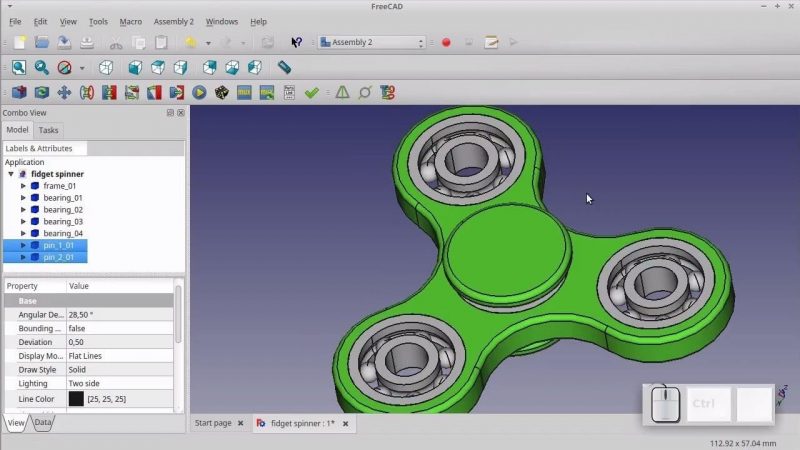 FreeCAD being an open-source 3D modeling software, is highly accessible to everyone. It was launched in 2002. You can very well guess by the name that the software is completely free to use.
The software contains a huge set of design tools that lets individuals develop detailed models in a few simple steps.
It would be wrong to consider it as the simplest tool available but it does offer an easy learning graph for beginners. Users will feel the comfort of using the tool with time. Because it is completely free, users can update and add new modules to the software for free for years to come.
If you are a beginner but want to grow your skills in 3D modeling like a professional, you must try FreeCAD.
SelfCAD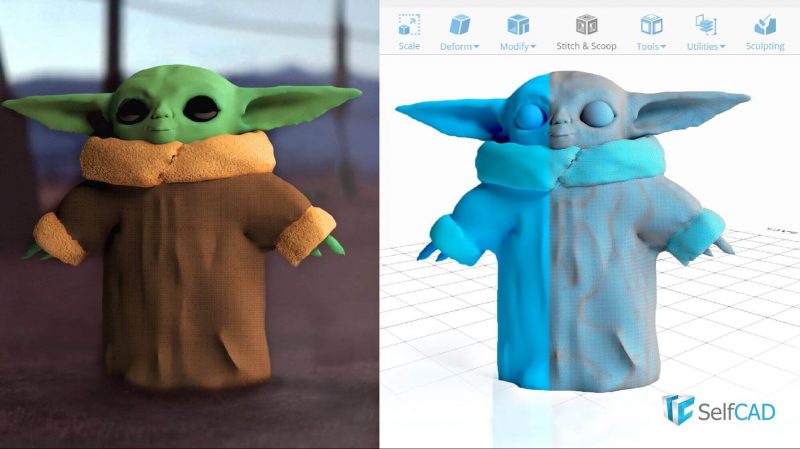 SelfCAD is a browser-based CAD software designed for both beginners and professionals. It's powerful and easy to use and anyone can get started just within a few weeks of learning.
SelfCAD has editing tools that work on the mesh directly. Usually, these mesh operations take a lot of time in other programs but take only a short time in SelfCAD.
It's an all-one program. Users can be able to model, slice, render, even animate without needing other software. SelfCAD has great tools for preparing the models for 3D printing.
These include the in-built slicer and the magic fix tool that ensures that the model is printable. It's the only 3D modeling software that has combined artistic, technical, rendering, animation, and 3D printing features all under one software.
One great advantage the users of SelfCAD have is that they can use a single tool of the program to perform different actions as most of its tools are reusable.
The Conclusion
3D printing has given the world some of the most amazing gifts. The applications possible with the help of additive manufacturing have ensured that technology is going to stay forever. There are many individuals that have even started their career with 3D printing and many look forward to.
People find it interesting to see the images that existed in imagination, taking shapes in real. Not just for a career, technology has become the source for learning for many kids and hobbyists.
As the demand takes the leap, the better learning options keep peeping. To master 3D printing, the pre-requisite to learn 3D modeling is a must. To do that, all you need is the best free 3D modeling software which gives you just the right ingredients to start your focused journey towards 3D printing.