Raise3D Pro2 3D Printer
Raise3D Pro2 has already raised the standards for others. This professional 3D printer has all the ingredients that make it so special.Letting users find the best results with just a spur is all you can expect from this amazing machine.
PROS
Dual extruder
Multiple material support
Very high precision
Enclosed build chamber
Pre-calibrated 3D printer
Removable print bed
Reliable
Sturdy
CONS
Few settings are difficult to locate in ideaMaker software
Difficult user interface
Not affordable for home users
Product
Specification
Videos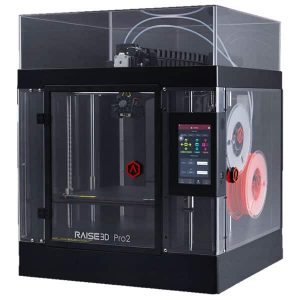 If you are looking for a professional 3D printer that costs below $10000, Raise 3D Pro 2 can be your go-to. Not only does the printer offers large ...
| | |
| --- | --- |
| Model | Pro2 |
| Manufacturer | Raise3D |
| Price Range | $ 3999 |
| Release date | 2018 |
| Country | United States |
| Availability | Available |
| Classification | Professional |
| Technology | Extrusion (FFF- FDM…) |
| Material | ABS, Carbon fiber and composites, Other plastics, PLA |
| Filament diameter | 1.75 mm 0.07 in |
| OS compatibility | Linux, Mac OS, Microsoft Windows |
| Generic material | Yes |
| XY accuracy | 0.0125 mm 0 in |
| Max. build size | 305 × 305 × 300 mm 12.01 × 12.01 × 11.81 in |
| Max. build volume | 27.91 L |
| Max. print speed | 150 mm 5.91 in /s |
| Min. layer thickness | 0.01 mm 0 in |
| Dimensions | 620 × 590 × 760 mm 24.41 × 23.23 × 29.92 in |
| Nozzle diameter(s) | 0.4 mm 0.02 in |
| Power input | 100-240 VAC | 50/60 Hz |
| Heated print bed | Yes |
| Heated build chamber | No |
| Automatic calibration | No |
| Closed frame | Yes |
| Dual extruder | Yes |
| Independent Dual Extruder | No |
| Full color | No |
| LCD screen | No |
| Touchscreen | Yes |
| On-board camera | Yes |
| Mobile app | No |
| 3D scanners | No |
| CNC mill | No |
| Electronics 3D printing | No |
| Laser engraving | No |
| Conveyor belt | No |
| Air filter | Yes |
| Pellet extruder | No |
| USB | Yes |
| Wifi | Yes |
| Bluetooth | No |
| SD card | No |
| Ethernet | No |

Table of Contents
With time, the consumer market is reshaping. Thanks to the affordable desktop 3D Printers that steal the show. With many amazing features, these budget 3D printers are making headway to the house of consumers.
Not only limited for professional use but also finding a craze among end-users. With said that you won't be surprised to find out that the professional sector has also shown a huge change.
With the influx of surging professional 3D printers at affordable cost, the small businesses are finding a new way to accomplish their long-awaited dream.
The Raise Pro2 review seeks to find out what are the perks of including this 3D printer for day to day work and what are probable limitations that one might face.
Raise3D has been able to provide consumers as well as prosumers with the different versions of what the best 3D printer would be. And, Raise3D Pro2 3D printer would like to follow the same path too.
After the successful launch of the N2 series, the company has come up with a new offering that continues to use the best feature of its predecessor, and incrementing on those stayed not that satisfactory enough.
By adding better attributes, this large-format 3D printer provides an appealing touch to all seeking high experience.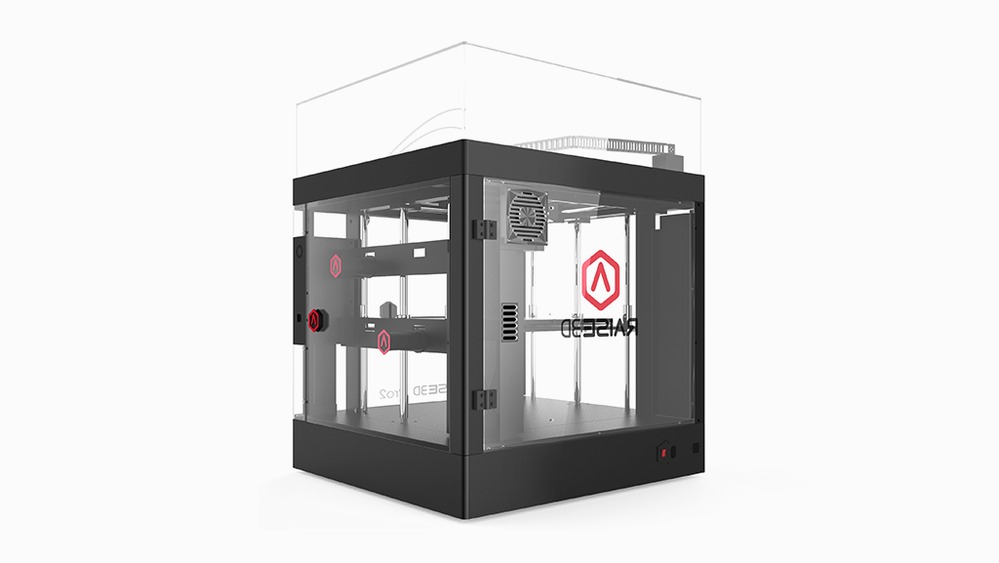 Features
The machine has already raised the standards for others. This professional 3D printer has all the ingredients that make it so special.
Letting users find the best results with just a spur is all you can expect from this amazing machine.
Offering a plethora of features that help to get to the perfect design is somewhat explains the motive of this 3D printer. Hence, you are in safe hands when printing with the Raise3D Pro2 3D printer.
Dual Extruder: This had to be on the list. With all the good parts, the manufacturer has ensured that the users find the machine progressive including all the attributes that make up for the latest trends. The Raise3D Pro2 3D printer features a completely re-designed dual-gear driven extruder. The inclusion provides enhanced filament grip. Hence, resulting in reliable extrusion of filaments. N2 already offered a fast extruder. And, this one is even faster than that, offering almost 50 percent extra speed. With an improved extrusion system, the printer is well set for success.
Multiple Filament Support: The 3D printer includes a V2 hotend. This nozzle head can reach a temperature of 300° C. This means that one can play around with different filament options. You can print with materials that have a high melting point. In other words, you can almost print with any filament you like.
Magnetic Swappable Bed: Raise3D is been working rigorously to come up with solutions that are unique and well blended with the latest features. In midst of that, getting a magnetic swappable print bed system for its 3D printer isn't a surprise at all. The system enables makers to change the build plate as and when required without any hassle. The entire process is seamless and simple. According to the manufacturer, the print bed is labeled as "aerospace-grade". It also has a silicone heated pad that rests underneath the main build plate.
High Precision: With this one, you can print up to a resolution as minimum as 0.01mm. That's what we were talking about. You can create really precise details without any problem. The accuracy is unmatched. From finer details to complex geometries, a lot of things are possible with this 3D Printer. Given its reliability, you wouldn't be any happier.
HEPA Filter: The 3D printer is costly and it must justify that too. While printers can work without HEPA filters, but when it's about safety, you must not compromise with few things. And, HEPA filter is one of those crucial features that cater to the security of users. The filter is capable of filtering more than 90 percent of the dust and contamination out of the machine, keeping makers safe and sound. You can also use the machine inside the house with less ventilation.
Filament Runout Sensor: The 3D printer plays the smart part. It knows when the filament spool is out of material and pauses the print in between, saving the current progress. The 3D printer will only start printing after you would refill the filament spool.
Print Recovery: In addition to the filament out detector, the 3D printer also flaunts the print recovery functionality. Hence, users can sit back and relax while the 3D printer takes over the job of completing the project on its own, irrespective of a number of power outages in between. The Rasie3D Pro2 saves progress during a power outage and starts printing from where it stopped before the electricity went off. Keeping the prints safe and secure.
Wifi Connectivity: Need to monitor or control your prints when away, use the WIFI connectivity and remote monitoring to make that possible. In other words, you can use the company's software to upload the 3D models and control prints when away. These can be done over WIFI connectivity.
Inbuild Camera: The 3D printer has an inbuilt camera inside the build area. Hence, you can remotely view the progress of your 3D models while printing. If you are away, no problem. You can still make out what's happening with the 3D printer.
Specifications
Finding an FDM 3D printer that offers high resolution and amazing precision for prototypes and functional parts is not an easy job.
While there are better 3D printing technologies out there, you must give Raise3D Pro2 a chance to woo you.
This is because, even being an FDM machine, it offers professional results. The machine is a bit bigger and occupies a volume of 620x590x760mm.
However, that comes in handy when working with larger objects. You get a print space of 305x305x300mm. If you are printing with a dual extruder, you can expect to achieve a print space of 280x305x300mm. Still satisfactory enough, isn't it?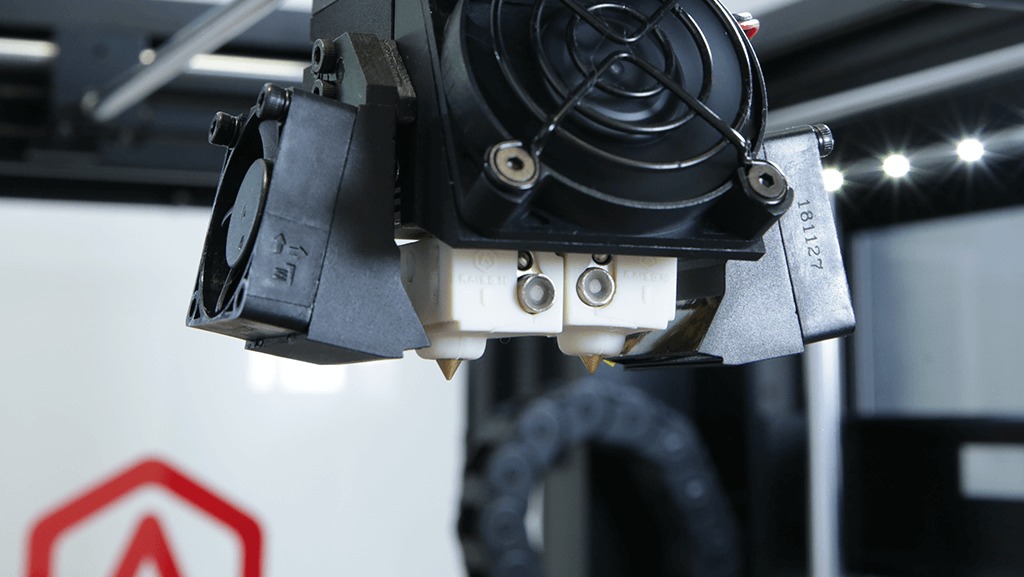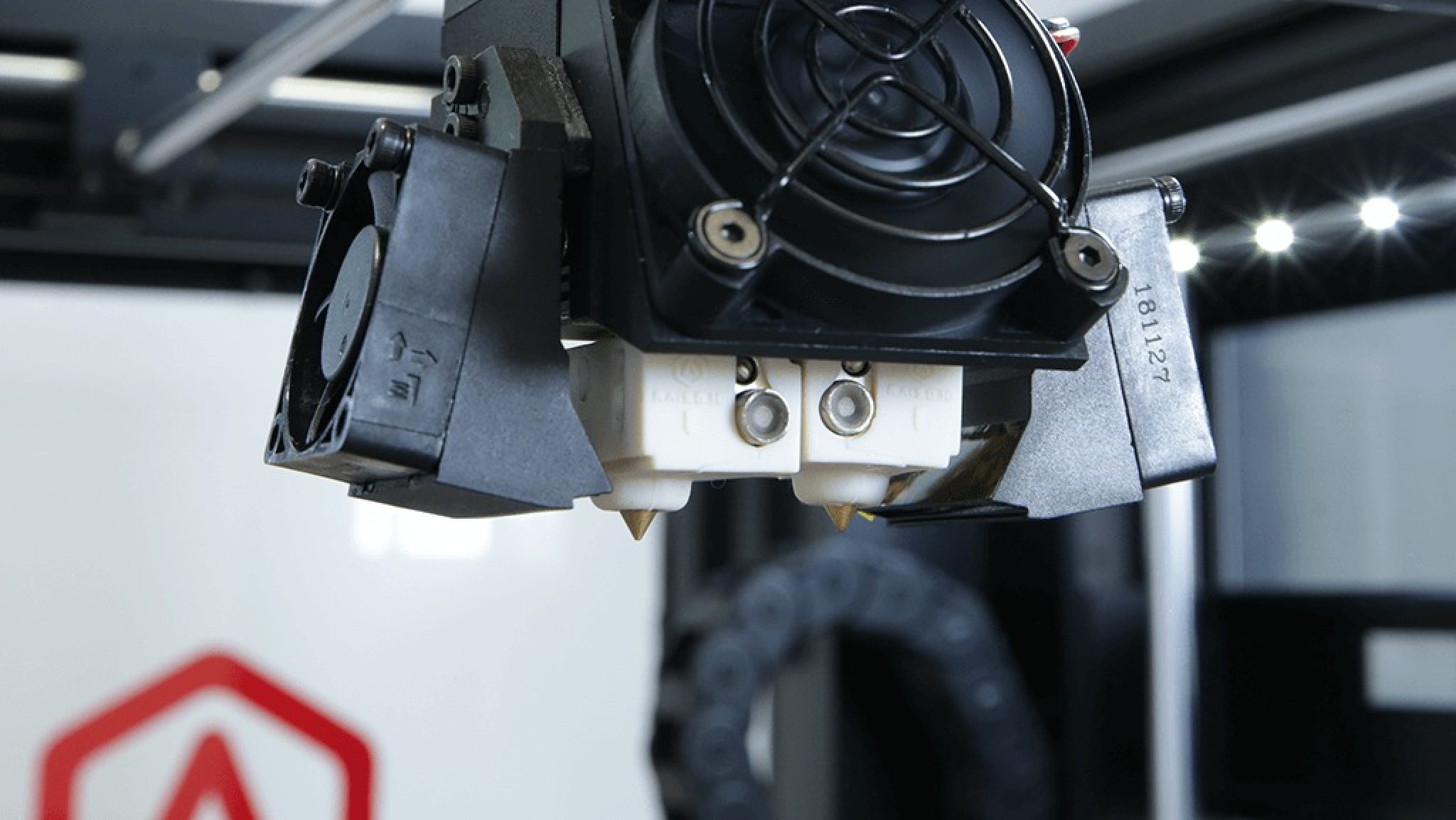 The maximum nozzle temperature is 300 degrees Celsius. And, the build plate can reach a temperature of 110 degrees Celsius. The print speed can reach a maximum limit of 150 mm/sec. It flaunts a dual head with electronic lifting capabilities to keep stringing at bay.
Raise3D Pro2 comes pre-calibrated. And, it also is assembled from the factory. The build plate is made of silicon and provides great adhesion for all types of materials. The noise levels are also low.
You can expect it to stay within 50 dB to provide you with an undisturbed 3D printing experience. The magnetic holding keeps the plate securely tightened in place during action.
Apart from the WIFI connectivity, it also offers LAN and USB port for connection. With this fully enclosed machine, you can create amazing and unique designs without working too hard. The printer has got your back.
Price
With so much to offer, the professional 3D printer aimed at offering results to professionals and small businesses comes for $3999. And, it does justify every penny it costs.
It is one of the affordable 3D printers within the industrial segment. This is not a 3D printer you would like to tinker with for fun. It is for getting results as it excels at offering that above par.
First Impressions
Not expecting a huge box? You would be disappointed in that case. The 3D printer is large and the packaging is even larger. In case, you stay on the second or higher floor, you must ensure you have made proper preparations to get it to your doorstep.
The good part is that the box is bigger for a reason. The manufacturer has made sure that the printer stays secure inside the box and carries all the essential items for assembling the parts together.
The 3D printer is very finely snuggled inside to avoid movement of parts. The clamps ensure that the z-axis is stable. The company has put clips for holding the extruder assembly in place.
These are sturdy enough to carry their job perfectly. However, easy to remove too so that users do not face any problem.
Along with the 3D printer, there are other items in the box too. You will receive 5 units of power cables, Hex Wrenches, two spools of filament, a build plate, USB stick, heat resistant gloves to help you through the printing process, two filament holders for dual extrusion, a spatula, the nozzle cleaning kit, tweezers and some spare parts including screws and other accessories.
Setup
The setup is easy and won't take more than half an hour to get started with the first model. You just put a few pieces together inside the printer and turn it on.
The machine would go through a quick start-up sequence. The steps are clearly mentioned in the installation guide.
You can follow those steps and the entire process would be covered before you know it. The printer comes pre-leveled. Hence, you do not need to make any extra adjustments to it.
Printing Type/Cost
This is an FDM 3D printer. This means that the printing cost won't be too much. You can trade-off between different filaments to bring the cost to as low as possible.
Do not forget to include the cost associated with electricity and other arrangements you make for operating the 3D printer. All in all, it would be way cheaper to work with the FDM 3D printer than any other 3D printing technology in talks.
Print Quality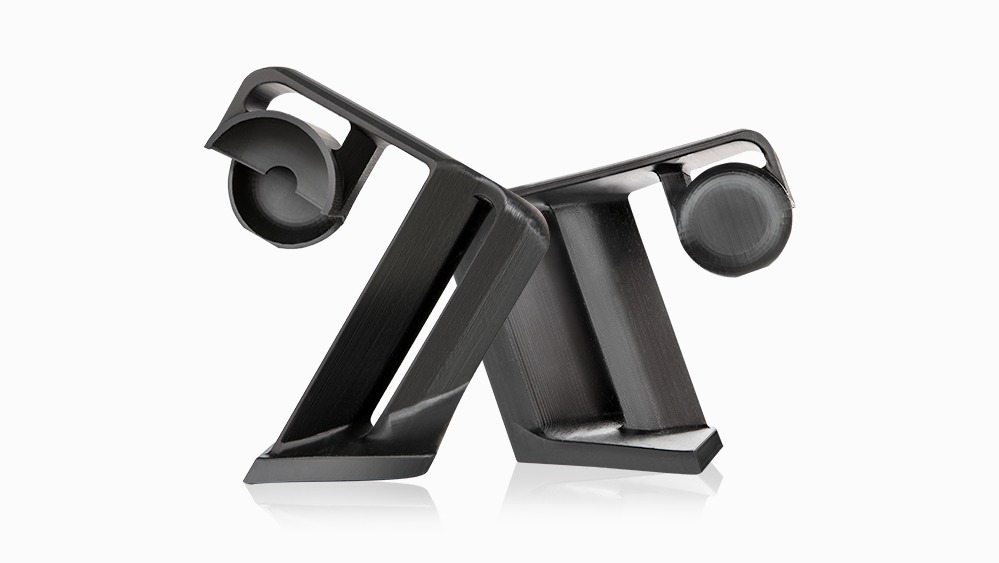 This is where all the big talks start following through. You will find the results impressively amazing. FDM printers are usually not as precise what this printer could offer.
With 0.01mm layer height, you can think of creating fine details justifying its perfection at all means. The printer works well for various professional applications.
Software
ideaMaker is the slicing software that the company offers with this 3D Printer. The proprietary application is designed for best results when coupled with Raise3D Pro2.
This isn't a basic cut but a complete comprehensive software that lets you decide everything about your models and set what's best. It offers a lot of tools including the repair option.
You can also use the app for remote monitoring.
Customer Service
The technical support is responsive and replies on time. There is no live support option. However, your queries will be answered soon. Also, you can refer to the Q&As for standard queries.
Parameters Influencing Buying Decision
The 3D printer offers a great deal to the users. Find out what it is worth assessing against the following parameters.
3D Printer cost: The 3D printer is expensive. It may not be as high prices as professional SLA or printers based on other technologies. But it is not affordable for home users.
3D Print quality: The print quality is very precise and accurate. With correct settings, you can achieve exceptional print quality. And, dual extrusion takes the experience to the next level.
3D Print speed: Print speed is fast and it is possible to go till 150 mm/sec with this printer.
3D Printer capability: A highly capable 3D printer we are talking about here. Raise3D Pro2 is very accurate and is best for precise as well as complex designs.
3D Printer Practicality: You can use the 3D printer for a variety of applications. From creating prototypes to end objects, it can process a lot of things within its sturdy body. Plus, the support for multiple materials takes the possibilities higher.
3D Printer User expectations: It may have been a bit less expensive. But it is worth the price though. So, can't say much. In terms of quality, it checks the right boxes.
Verdict
Decide reading the Raise3D Pro2 review and find out if the 3D printer is best for your application. If it is and it falls within your budget, you must give this machine a try.