All

Favorite

Popular

Most rated

PROS:
E3D Titan Aero extruder
Automatic bed leveling
Automatic nozzle cleaning
PEI coated heated print bed
Large build space
Great print quality
Amazing print speed
Pre-existing Filament profiles
Filament run-out sensor
Open-source Hardware
CONS:
Missing WIFI connectivity
No remote control
Expensive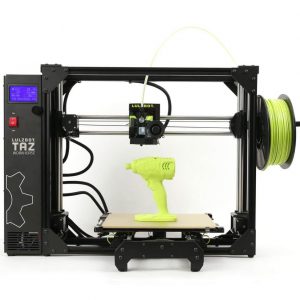 PROS:
High speed
High accuracy when printing
Automatic bed leveling
Automatic nozzle cleaning
E3D extruder
Heated Build surface
PEI coated surface
Swappable tool heads
CONS:
Lack of Wifi Connectivity
Expensive for home users
No remote access

PROS:
The 3D printer is very reliable with a sturdy design
The compact design is impressive
Plug and play setup
Automatic bed leveling
Compatible with a large type of materials
User-friendly user interface
It offers a 20 percent larger build volume than its predecessor
High print speed
CONS:
Print quality with high speed isn't very impressive
Small build volume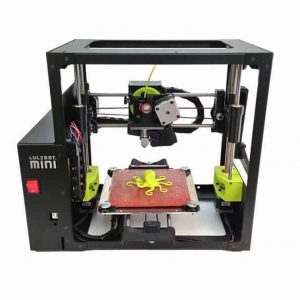 PROS:
PEI print surface
Beginner's friendly
Sturdy Design
Automatic calibration
Auto-cleaning of nozzle
Comprehensive documentation
Reliable
Open-source hardware, hence expandable
CONS:
Missing LCD control
Very Small build volume
Requires a connection to the PC for operation
Noisy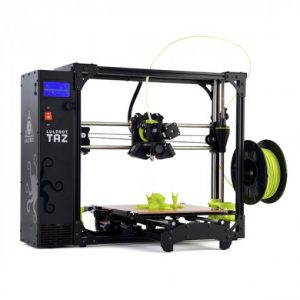 PROS:
Lulzbot TAZ 6 has a huge build size i.e. (280 x 280 x 250 mm).
The printer is reliable and gives consistent printing performance.
The frame of the printer is solid, also it has a sturdy design.
Lulzbot TAZ 6 is easy to use and setup.
You can auto-calibrate this printer and self-clean the nozzle.
The printer is open-sourced and hackable.
You can do untethered printing on the PEI print surface.
CONS:
The printer is priced much higher than others offering the same amount of features.
Lulzbot TAZ 6 is slightly noisy.
Has a limited user control when operated in untethered mode.
You'd have to take a slow initial setting up the printer because of slicer issues.