All

Favorite

Popular

Most rated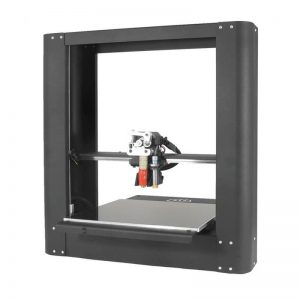 PROS:
The printer has an easy setup, great style, and stability.
It is an extremely filament-friendly printer.
Metal Plus comes in a laser-cut wood frame housing powder-coated metal.
The machine is equipped with a ceramic Ubis hot end, an Aluminum extruder, and a heated bed.
CONS:
Being an open-frame 3D printer, heating and cooling of filaments and 3D printed parts will be difficult.
Compared to desktop printers with the enclosed print chamber, Metal plus is a little unsafe for home use.