3D rendering is becoming popular as technology progresses to evolve. With time, people are welcoming better advertising methods and services that aren't too high yet effective. In such a case, 3D rendering seems to be the best option so far.
Instead of investing in expensive photoshop experts, which cannot compete with the results of 3D rendering, it's wise to spend on the option that is viable and productive. And, with the increase in demand, the call for 3D rendering services is also surging.
Either you are a product manager, digital marketer, architecture firm, or other business, it is likely that you would need the services of the 3D rendering companies to better your marketing campaigns.
Because the service is getting affordable with passing time, not only the luxury brands but small businesses are also trying to approach the 3D rendering company for enhancing their conversion rate.
And, that makes it even more important to find out the best 3D rendering services available around. The best part is that the 3D rendering online services help make the job faster and hassle-free. Moreover, you can compare the process and performance of each company to find out the most desirable ones.
In this article, we have curated the top few 3D rendering services that you must not ignore. But before looking at those choices let's look at how 3D rendering, after 3D modelings can add a substantial amount of visual appeal to the object.
What Good Can 3D Rendering Do To A 3D Model?
Generally, rendering is a procedure that occurs after 3D modeling of an inanimate object or living object. With the help of 3D rendering, you are able to transform the 3D model into a video or high-quality image or an animated model.
The work of transformation is done using software such as V-ray, Mental Ray, Solidworks, 3Delight, Corona Render, Lumion, etc. Rendering is specially used to give that object or image, a realistic background by modifying the atmospheric settings, camera settings, optical effects, orientations, and backgrounds.
So, after building a complete 3D model, if you can add photo-realistic effects by using 3D rendering software, you can make the complete presentation more visually appealing. Clients having difficulty apprehending things can easily imagine what to expect.
Thanks to 3D rendering, they do not need any technical knowledge or symbols instead of real things to image the complete 3D model of their project. This is only possible using 3D rendering. A full-scale visual of what the final project is going to look like is possible using 3D rendering after doing the 3D modeling.
3D Rendering assists you in showcasing the properties of real estate to the clients, it shows ideas in a 3D manner using animations, renderings, and virtual tours and floor plans.
With such an asset one can take better decisions related to the construction field or architecture, in which a lot of imagination power is required. This is how 3D rendering if used after 3D modeling, can give a perfect finishing touch to any project.
Now let's have a look at the services that let you play with such tools in your 3D models.
List of Best 3D Rendering Services
As promised, here we are with the names of those companies that offer great results and are popular for their commendable work in 3D rendering.
The Pro 3D Studio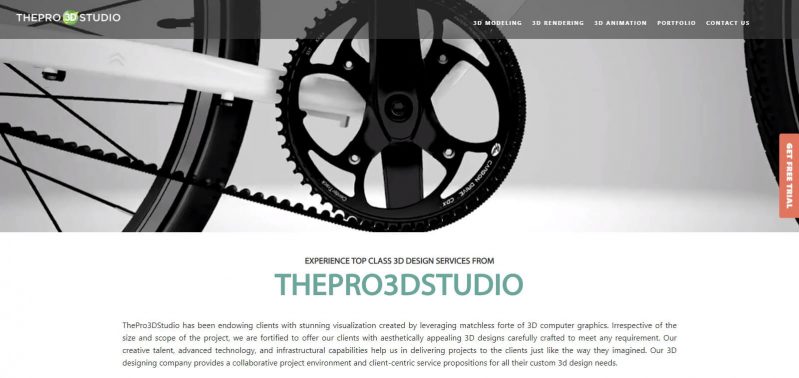 Being a reputed company in the 3D design market, The Pro 3D Studio has been consistent by offering the best services to its clients over the years. On their website, you can find the list of completed projects in various domains such as Architectural 3D Design, Product 3D Design, Mechanical 3D Design as well as Animation.
In Architectural 3D Design, The Pro 3D Studio offers you services of Interior Rendering, Exterior Rendering, and Walkthrough. With its Architectural 3D Design services they have helped their clients tailor to their exact specifications and needs. Their 3D designers, by showing creativity, have offered multiple design options by architectural models of various spaces.
Speaking about their 3D Product Designs, they have a separate 3D product designing team that enables its clients to test and refine their design before the actual manufacturing happens. This helps in the development of accurate designs for the products that are expensive and difficult to create using a traditional manufacturing process.
The Pro 3D Studio's Mechanical 3D modeling services offers a wide range of solutions that help engineers to cover the complete process from concept designing to manufacturing.
Converting a conceptual model into a 3D model saves a lot of time and money because it eliminates the iterative testing procedures. The website helps in performing quality testing before confirmation of the final design.
In rendering, you have options to 3D render furniture, electronic product, automotive product, home appliances, fashion accessories, apparel design, product packaging, and game assets product designs.
Map Systems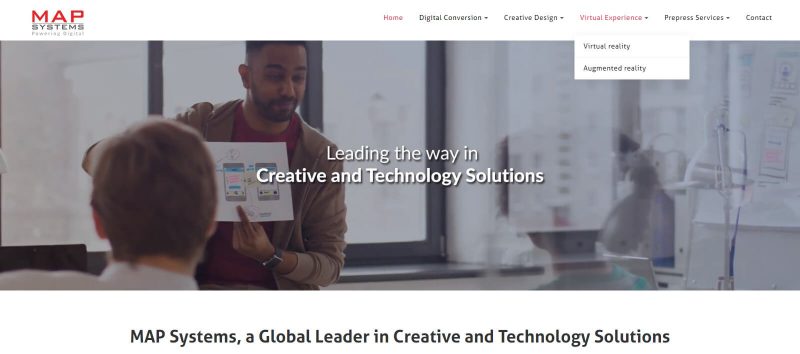 As a company, Map systems have evolved and turned out to be a reliable name in graphic design, digital conversion, photo editing, real estate photo editing, and 3D services since the year 1993. The company has strong capabilities for supporting technology and showing creativity in projects.
Map Systems provides unparalleled 3D modeling services to businesses of various industries across the globe. They are accustomed to handling various client's requirements and adept in using sophisticated 3D rendering software.
Even the most complex projects are served to the clients with ease, which helps them gain deeper insights into the project and experiment on it before getting delivering the final decision in the project. Terming themselves as one of the most reliable 3D modeling companies, Map Systems, base their operations on strong foundations of transparency and ethics.
They have strong expertise in creating realistic and precise three-dimensional modes for architectural models. Apart from working in the segments of architecture like industrial, commercial, or residential construction projects, Map Systems have delivered practical and aesthetic game models to global game development companies.
The 3D modelers and renderers used by this company are to deliver world-class 3D CAD modeling solutions. Aerospace, Hospitals, Architecture, marine-based industries, electronics are some areas in which Map Systems have already proven track of satisfying photorealistic 3D modeling and rendering designs.
Render 3D Quick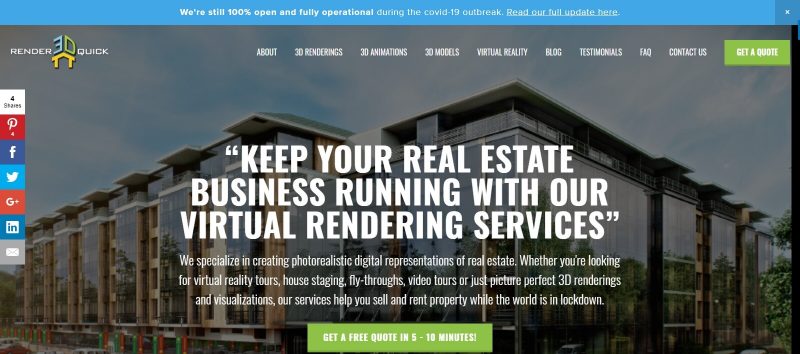 Specializing in creating a photorealistic digital representation of real estate, Render 3D Quick is a platform where you can look for virtual reality tours, house staging, fly-throughs, video tours and just picture perfect 3D renderings.
Render 3D Quick offers a variety of 3D rendering services for creating visualizations that bring in your projects a life that was never before seen.
With the help of its online 3D modeling, you can create a 3D architectural rendering for construction, building, and aerial rendering for prospective investors and interior renderings.
Render 3D Quick has a team of professionals that deliver computer rendering services to thousands of customers worldwide. Their 30-day architectural rendering services come with a money-back guarantee.
This website doesn't work on any subscription model so you have to pay only for things that you need and nothing else. Revisions of the rendering are also included in the cost of rendering.
At Render 3D Quick they have a team of specialists who have hours of experience of rendering, modeling, and very often they have already completed doing similar kind of project that you come up with. So, they can provide you with the headstart. Their website shows, the number of real estate agents they have already worked with.
Render 3D quick's architectural models let you gain a whole new perspective on the 3D printed model. Because their 3D architectural models are printed using the latest 3D printing technologies and are then enhanced with details that you require. Mostly they expertise in dealing with architects and developers.
VegaCadd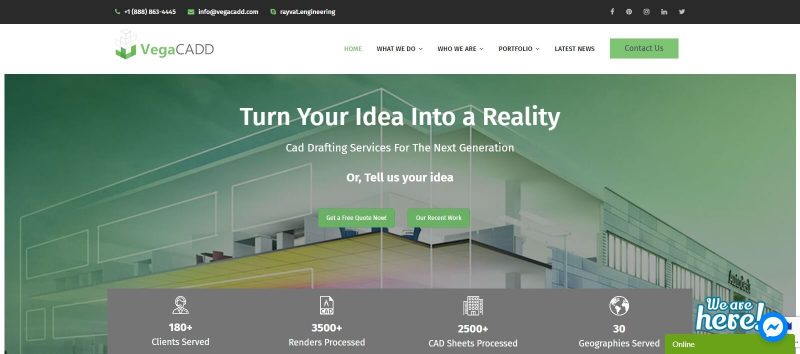 This website is the CAD division of Rayvat Rendering Studio. In this website, they offer Drafting Services, CAD Conversion, 3D Modeling, and 3D Rendering services to Architects, Engineers, Facility Management Firms, and Real Estate Marketing Firms.
VegaCADD has vast experience with Civil and Architectural drafting services that range from Surveying, Conceptual Layout, and as-built drawings. Their recent work showcases interior, exterior, furniture modeling, floor plan as well as aerial work.
VegaCadd is a professional service provider of 3D rendering services. It caters to various industry segments such as Real Estate Brokers, Builders, Architects, Designers, and Surveyors, etc. for their housing projects.
Their services include different packages ranging from aerial view rendering, exterior rendering, interior rendering, floor plan rendering, and virtual home staging. With these services, they help their buyers to visualize the space utilization at various corners of their place.
With VegaCadd you almost feel like you are walking in the virtual reality of the real world. Not only does the buyer gets a complete cut-out view of the property, but also does it enable him/her to witness each element of the space that he/she has bought.
VegaCadd is known for revering and seeking to maintain the highest standards of quality in their core values.
Vegacadd has a five-point procedure that starts from creating a brief about the project, sending references related to the same in the second step, monitoring the process to see how much it resembles the visualized project, making corrections, and finally deciding the format and resolution.
Dandify Design Studio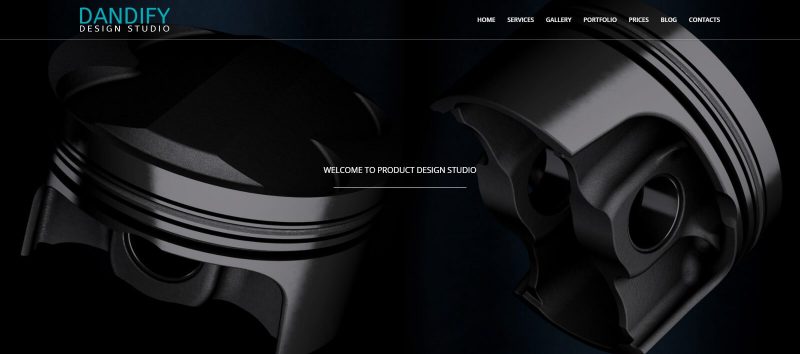 Every company specializes in something that makes them best in that particular niche. And, when it comes to product design such as product presentations, brochures, website as well as advertisements campaigns, Dandify Design Studio remains among the top-rated choices.
The company offers an amazing solution to those looking for advertising their products on a variety of e-commerce platforms. They will get you the most amazing realistic visualizations.
They have been working for a long time to create realistic visualizations for those advertising their products on Amazon. And, they do know the right tricks to get your products ahead of your competitors.
With best in class 3D renderings services, especially facing the white backgrounds, the company has been able to help huge database of clients. Apart from Amazon, they do have clients from Kickstarter as well as Indiegogo who have been able to produce successful fundraising campaigns.
NexGenDesign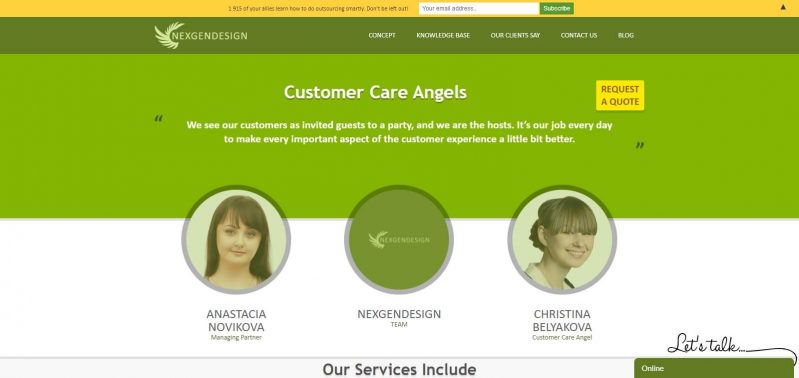 Amongst all other websites that are mentioned in the list till now, this one is very unique. Not only does it lets you choose the best 3D rendering and modeling companies, but also developers, engineers, architects, interior designers, and other professionals that you need help within your project.
NexGenDesign is a platform that enables you to go on it with your project and return from the platform by getting the complete information that you need for finishing your product.
You can hire a 3D artist on rent or a team that is completely dedicated to 3D modeling or rendering services. 3D Artists that you hire directly talk to you and assist you in doing the work from beginning towards the end. They make sure that you get the work that you required you at the start of the project.
The website also has certain experts for 3D rendering in particular as well the team that is ready to assist you in your project, with them you can view and experiment on various sorts of projects based on architectural visualization, animations, modification of existing drawings, etc.
Overall, this is a complete platform where you can go for various kinds of 3D services. And they assist you with the skilled and experienced team of 3D designers who are ready with a customer-centric approach and enthusiasm to start a project and ensure when it ends, it ends with your satisfaction.
The Conclusion
3D rendering services have been a huge blessing for those wanting to provide their customers with a closer experience of the products. It helps individuals gaze the actual product even before its ready.
For instance, architectural rendering helps in understanding the look and feel of the final project. Hence, helping builders propose their plans in a more realistic way. Hence, choosing the right 3D rendering service is a must when you seek the best results.