All

Favorite

Popular

Most rated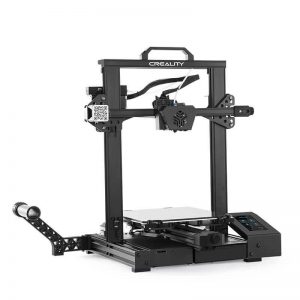 PROS:
Super silent 3D printing.
User-friendly.
High precision printing.
5 minutes setup.
All-metal body leading to stability and durability.
Easy to assemble as well as maintain.
Premium design compared to other printers by the same manufacturer.
CONS:
Filament loading is tricky.
Onboard settings are a little sparse.
A Bowden extruder can be a little more problematic than a Direct-drive extruder.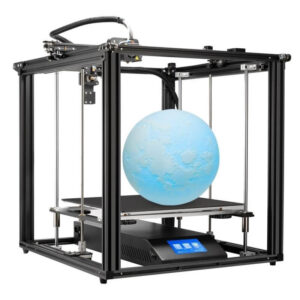 PROS:
Generous build volume.
Sturdy cubical frame.
Good print quality.
Flatbed for good adhesion.
BLTouch probe for auto-leveling.
The assembling process is easy as well as fast.
Touch screen interface.
Dual-axis and stepper motors permit stable movements for accurate prints.
CONS:
Cheap Bowden extruder.
PSU issues.
Fans are noisy.
The hot end is not able to keep up with larger nozzles when maintaining the same speed.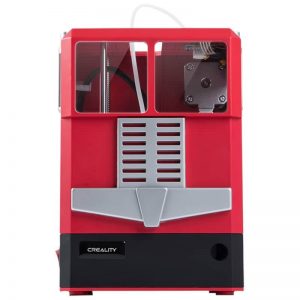 PROS:
Automatic bed leveling.
Simple to use touchpad.
Compact in size.
Enclosed print chamber.
Removable magnetic bed.
Quiet in operation.
CONS:
Does not offer a heated print bed.
Small build volume.
No in-built camera.
No filament run-out sensor or print recovery.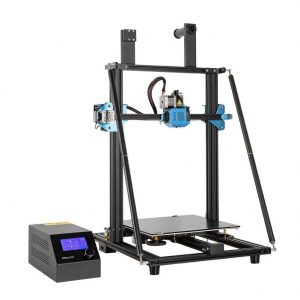 PROS:
Affordable.
Silent Driver.
Filament run-out sensor.
Print resume feature.
Capable of printing with different filaments.
Intuitive user interface.
Simple construction, easy to assemble.
CONS:
The user interface is somewhat outdated.
The noise level of the printer is higher when in operation.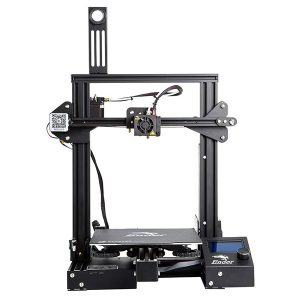 PROS:
It is a budget friendly 3D printer
Semi-assembled. Hence, easy to set up
Offers generously sized build volume
Compact design, suitable for home users
Satisfactory print quality
Based on open-source design. Hence, open to upgrades
Compatibility with multiple filaments
CONS:
Manual print bed leveling is a bit complex, especially for beginners
Difficult to print with brittle filament
Takes around two hours from unpacking to set up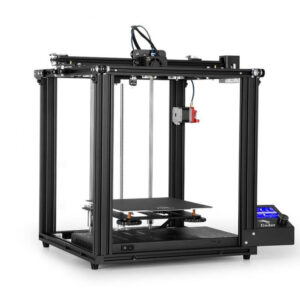 PROS:
Reliable.
Produces solid print quality.
Affordable.
Is super quiet in operation.
Features a Capricorn Bowden tube.
Comes semi-assembled.
Hosts a sturdy, cubic build structure delivering an attractive look.
CONS:
The printer's bed leveling is tricky.
Reusing the magnetic bed after cleaning is very difficult.
Management of wire cables is not proper.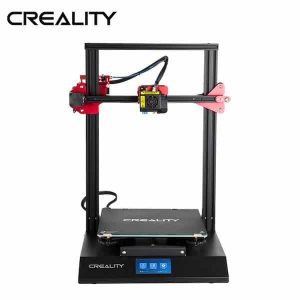 PROS:
The printer has a single-point fix in time, easy leveling with auxiliary leveling modes.
CR-10S Pro uses an imported blue Teflon tube, with high-temperature resistance that makes the feeding soother and improves the printing quality.
The double gear extrusion mechanism of this printer has a large extrusion to make sure that the feeding takes place smoothly.
CONS:
The extruder is awkwardly placed.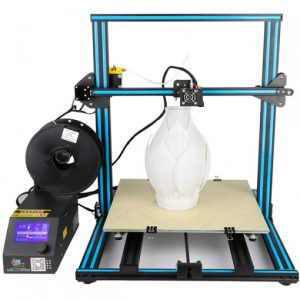 PROS:
Large build space
Reliability
High Accuracy
Sturdy Aluminium frame
Great Print quality
CONS:
It requires a huge space for accommodation
Drooping because of Capricorn Bowden Extruder
Best price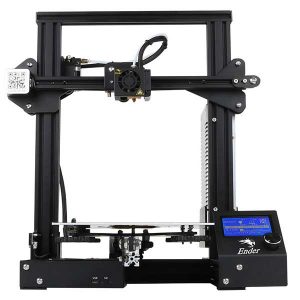 PROS:
The 3D printer is highly affordable
With the manual provides, the assembly of the machine is comparatively easy.
It comes with a sufficient enough print volume
The printer is completely open-source
The print quality is admirable; Compact design
CONS:
User may find slight difficulty in leveling the bed
The machine requires manual calibration
The bed may need re-leveling often, increasing the possibility for failed prints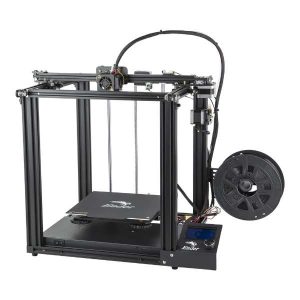 PROS:
Easy to assemble
Provide amazing prints
Can print fast without compromising the quality of the prints
Removable magnetic build surface
Open-source
Affordable
CONS:
Filament loading may seem difficult
Manual print bed leveling