All

Favorite

Popular

Most rated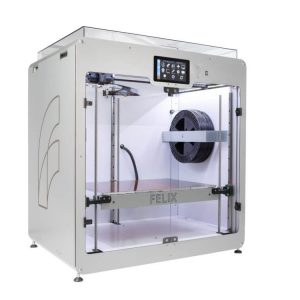 PROS:
Huge Build volume.
Removable and bendable flexplate.
Dual extrusion system.
High-quality surface finish.
Dimensional accuracy even in intricate parts and functional prototypes.
CONS:
Enclosed print chamber.
Post-processing of part is difficult because cooling takes more time than in any open-body 3D printer.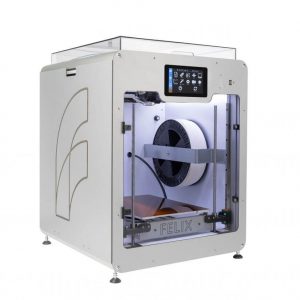 PROS:
Huge build volume.
Intuitive touch screen interface.
Wifi-connectivity.
CONS:
Enclosed chamber printing.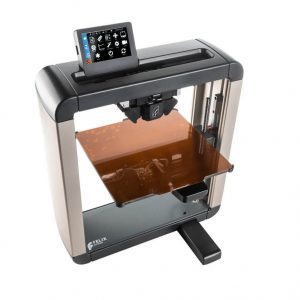 PROS:
Comes with swappable print heads.
Has a dual extruding system.
Parts and prototypes of larger volumes can be printed using Felix Pro 3.
Accommodates a touch screen on its top for monitoring and controlling.
It comes with multiple options to connect.
CONS:
The printer has an open body because of which temperature stability is an issue.
The safety of parts, while they are in the printing process, is also an issue.

PROS:
Optional dual extruders.
Flexible build plates.
Semi-automatic leveling.
Heated bed.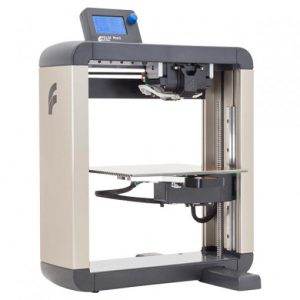 PROS:
Comes with dual extruders
You can connect using USB and micro SD cards
Allows use of third party filaments
It is open-sourced
The print bed is completely removable
It has a touch screen interface
Allows printing with various materials
CONS:
Pro 2 has an open body because of which it can be subjected to danger if kids are around
The temperature of the atmosphere will affect the overall quality of the print so some complex geometries can not be printed with dimensional accuracy