Although the desktop 3D printers have hit the market and are available at a much affordable price, the need for print on demand isn't going anywhere.
This is because of many reasons, discussed later, why users choose to order 3D printed models instead of owning an in-house solution.
These companies offering online 3D printing services help customers deliver the models right at their doorstep. Hence, eliminating any hassle possible. All you have to do is upload the 3D file and the company would ship you the model within the designated time.
As the demand is surging, the number of companies offering such services is also inflating. One can now browse the options and can get confused easily about which one to choose.
There are many options for users of which some are highly reliable and others may not be. You can find experienced as well as newcomers making their ways to popularity because of their unbeaten service offerings.
Hence, it would be beneficial to know which company to trust and what to expect from these online 3D printing companies.
Facts About Online 3D Printing Services
Before you start ordering through sharing 3D print files online, it is important to be aware of the options available to you in terms of services. Let us explore what you can get through these service centres.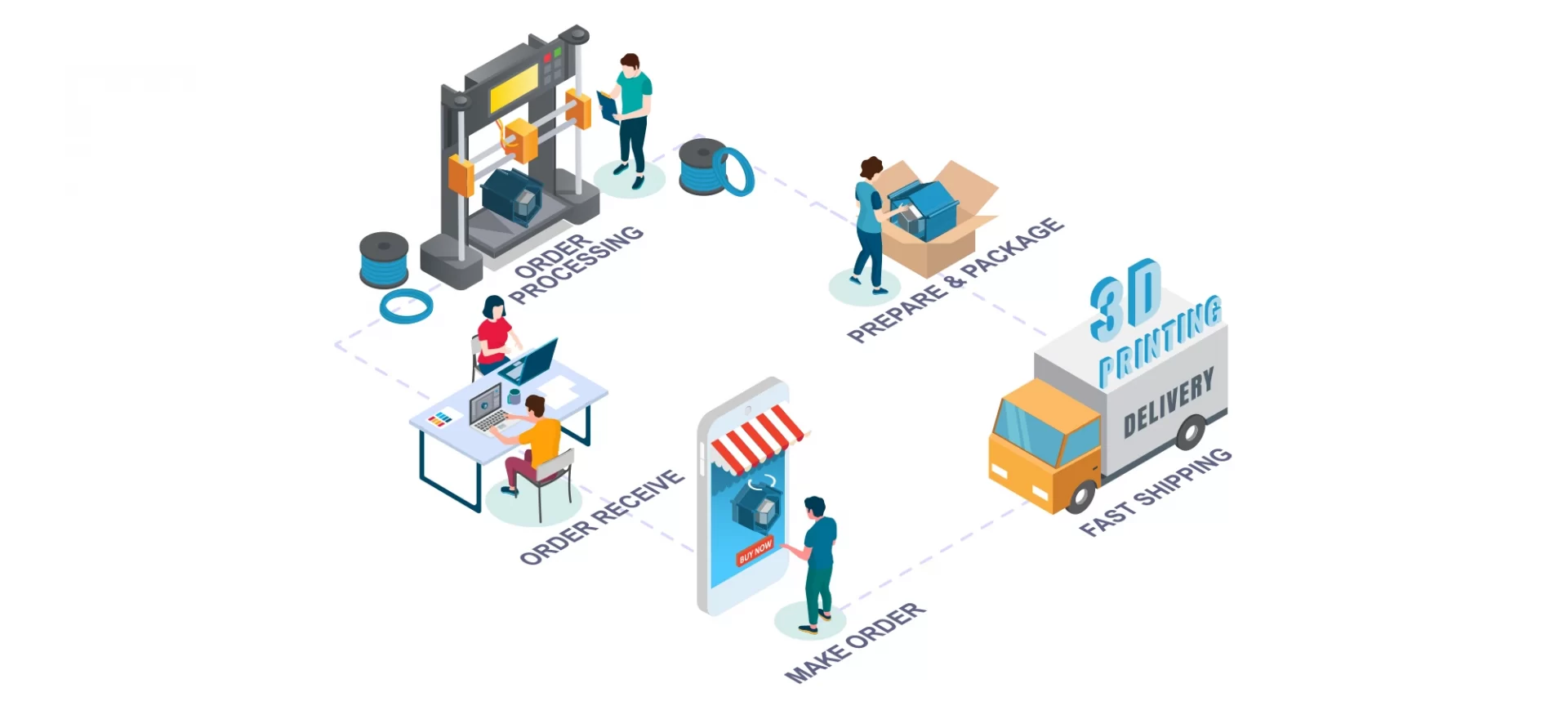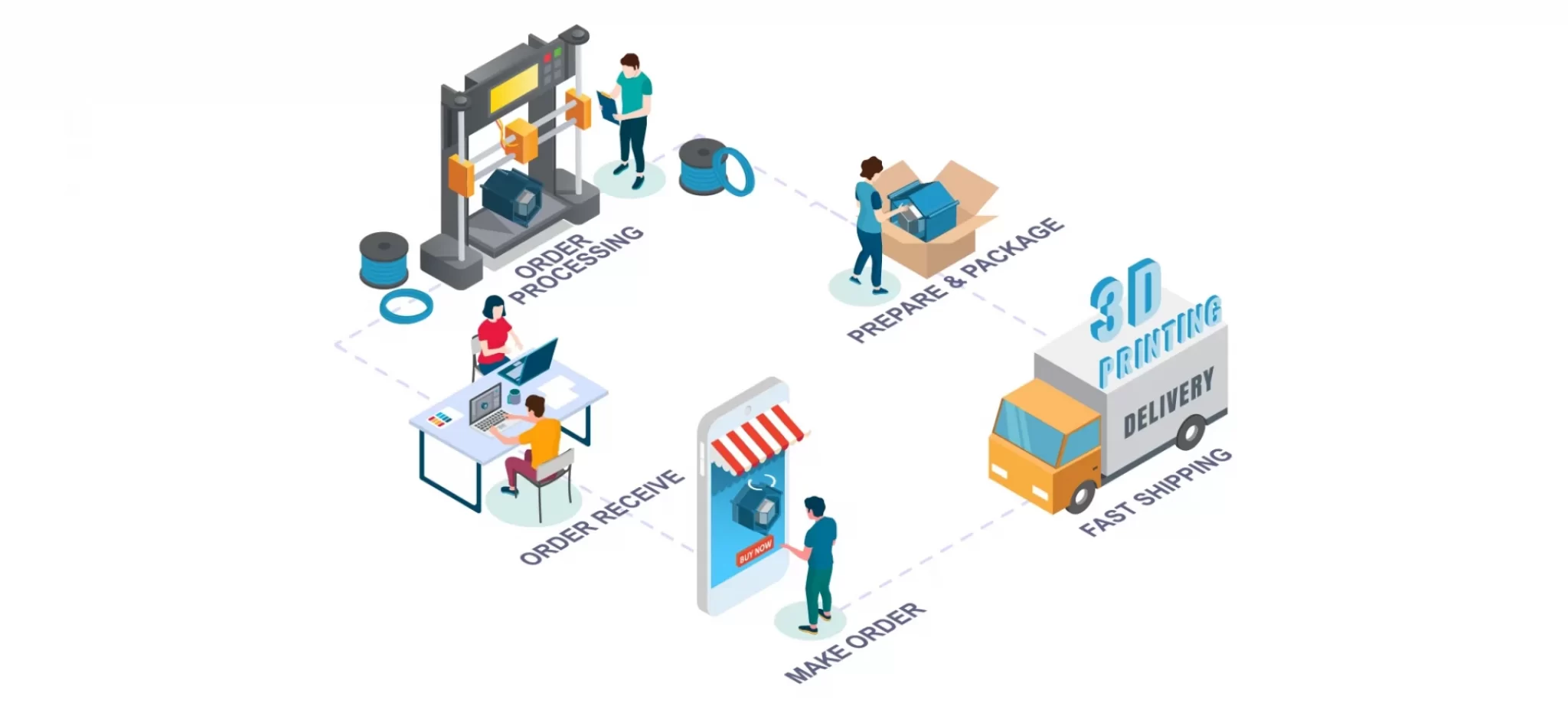 Printing Technologies
So, if you are conscious about using a particular 3D printing process for your model, you must verify if the company is printing with that technology.
For example, if you are wanting your models to be printed with SLA 3D printer, you must find the one owning an SLA 3D printer.
While SLA and FDM are most common printing processes available with almost every printing service, there are those that aren't.
For example, CLIP or Multi Jet Fusion technologies are found with very fewer companies. These are expensive processes.
The Cost of the Model
The next important thing would be to consider the price of the model. It becomes easier when the companies provide an inbuilt calculator for the users.
Using this calculator, one can simply choose the model and material for printing for getting the estimated price.
You can also compare the prices for the model with different service centers and find the one that suits your budget the most.
Geographical Location
A lot of users often reject the idea to use online 3D printing services because they cannot find one close to their location. However, is that important to place the order? The truth is that it is not.
Most of the renowned 3D printing services offer free shipping for a minimum amount of order.
Also, there are companies like MakeXYZ try to find the closest companies offering 3D printing services to match your locations.
Hence, you may be placing an order to a company situated continents far, your order would still arrive from your city itself.
Why Choose Online 3D Printing Companies?
It is easier for individuals to decide to opt for a service centre who occasionally need 3D printed models.
However, companies that are involved in the production or require 3D printed models often, find it difficult to take one side. It is not easy to choose either to outsource the service or print inhouse.
However, there are many reasons to choose a 3D printing service center than designing it inhouse. Here are some of the benefits of choosing a print on demand service to help you make an informed decision.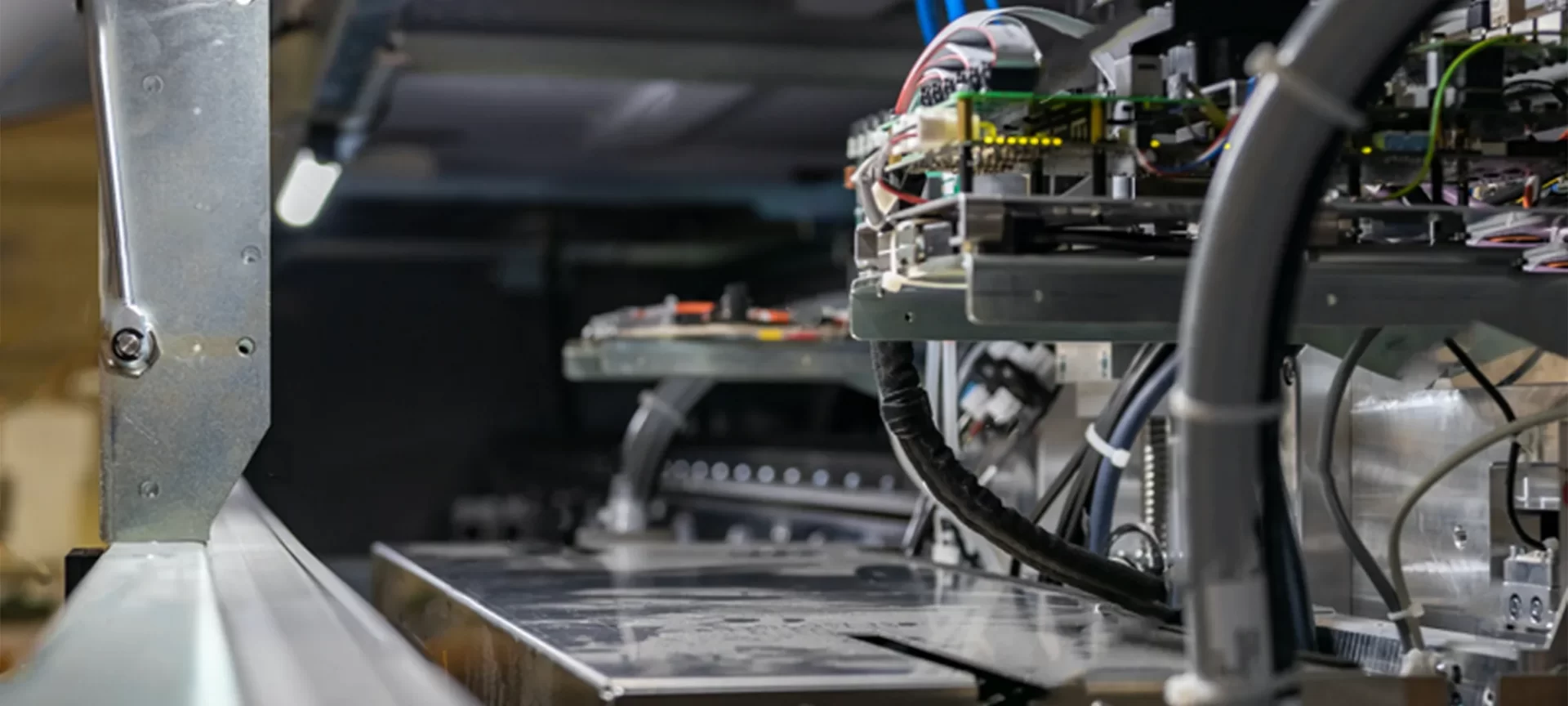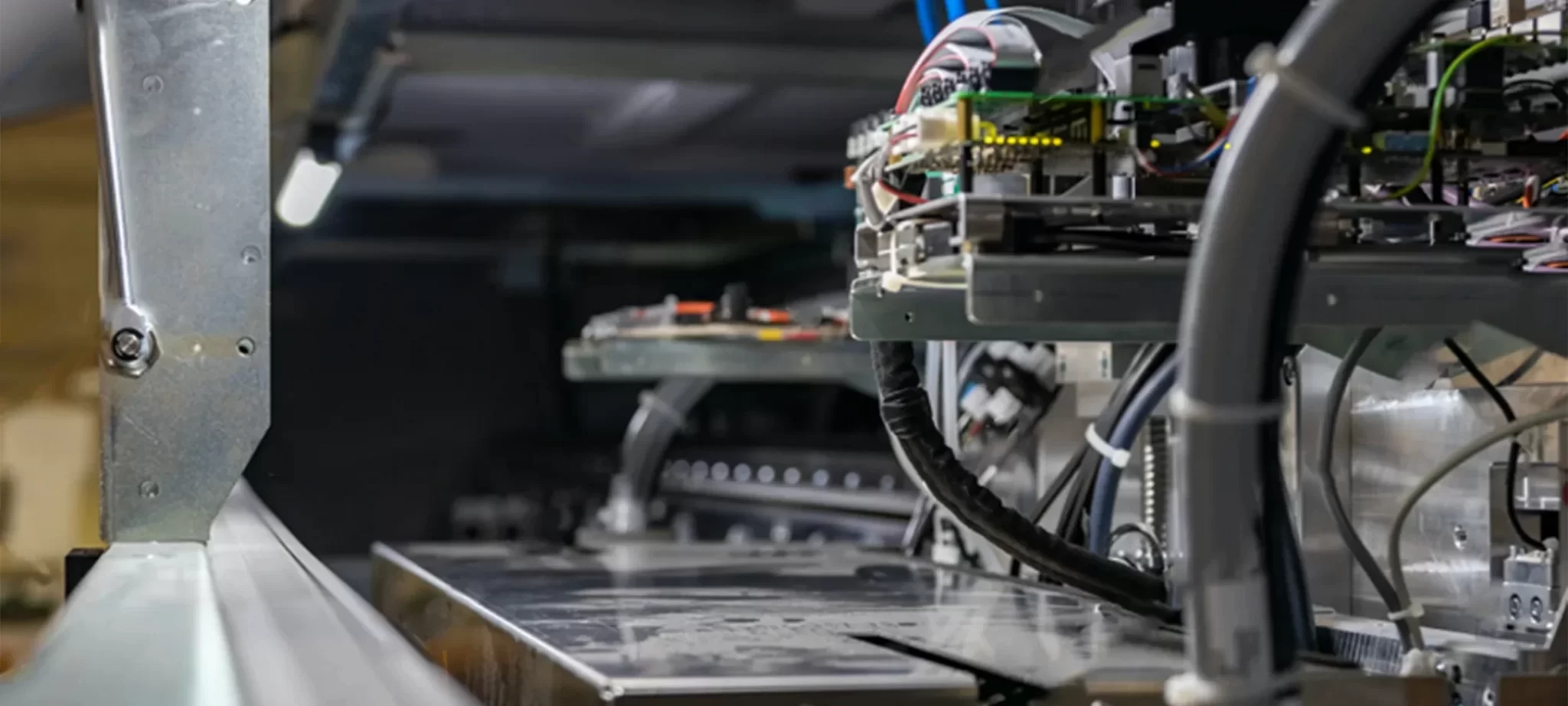 When Cost is the Factor?
You must calculate the cost of owning and maintaining a 3D Printer before you buy one. Then compare the same with the cost you would spend on getting it done from outside.
And, make the final decision. Even if you think that the outsourcing is costing more, considering the investment in a 3D printer and the operational cost it entails, you may find the reality opposite from your inferences.
And, do not forget to calculate everything when assessing the operational cost. From material cost to energy consumption to maintenance to management and whatnot.
However, if anytime you think, that your production is huge and is carried for almost all throughout the year, buying a 3D printer would be a better option.
Lack the Expertise?
3D printing is not as easy as it sounds. It has a very steep learning curve. Especially for those who have never worked with a 3D printer would find it really frustrating to go through all the hiccups that come along when printing the models.
These could be problems with layer adhesion, failed prints and a lot more complex to resolve.
If you choose to use print on demand, you would be eliminating the need for going through that touch learning phase and get the item ready and shipped to your place.
Cannot Compromise with Quality?
If you think that your knowledge is still limited and you cannot produce parts with desired quality, you must look for experts.
Or, if you believe that someone else would be able to justify the design better than yourself, you must look for experts. And, the online 3D printing services are filled with experts who know exactly what it needs to make the designs look their best.
When you place your order to these companies, you rest assured of receiving the quality as desired and paid for.
Instead of juggling between layer adhesion and failed prints, you can get the perfect model right away. Even if there is any chance that the print fails a few times at the company's end, you do not have to pay anything extra.
Want to Include More Choices?
Also, there are businesses that often outsource their printing services to other companies even when owning a 3D printer. This is because of wider needs.
In other words, there are vast arrays of materials available to users. And, none of these 3D printers can print with all of these materials. It depends on the technology they run on and many other constraints.
Sometimes, when owning an FDM printer that only prints with PLA can restrict the models to one material. In such a case, if there is any need for the ABS model, one can always seek help from a third party.
Best Online 3D Printing Services Recommendations
Now that you have decided to get your job done from outside, here is a list of 3D printing services companies which are reliable and trustworthy for providing best results.
Shapeways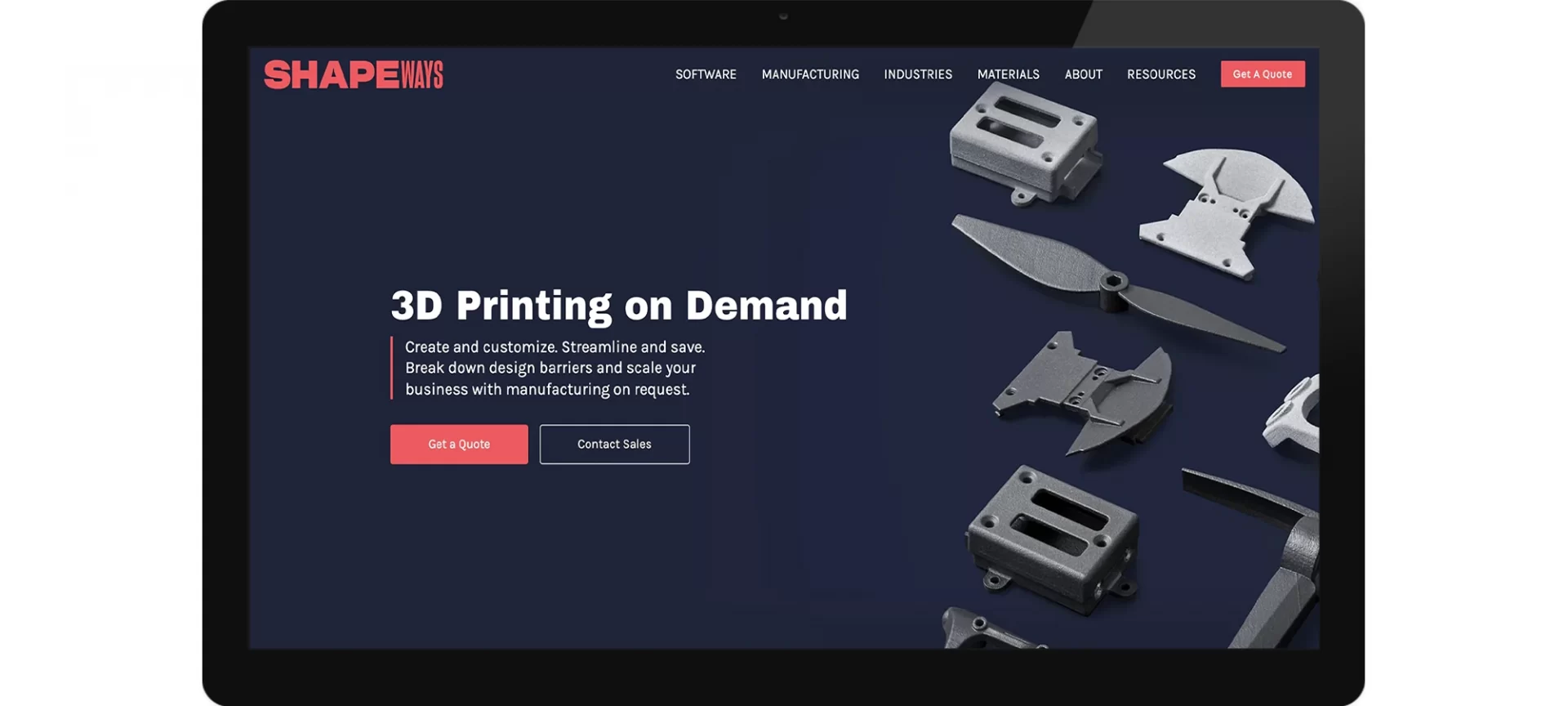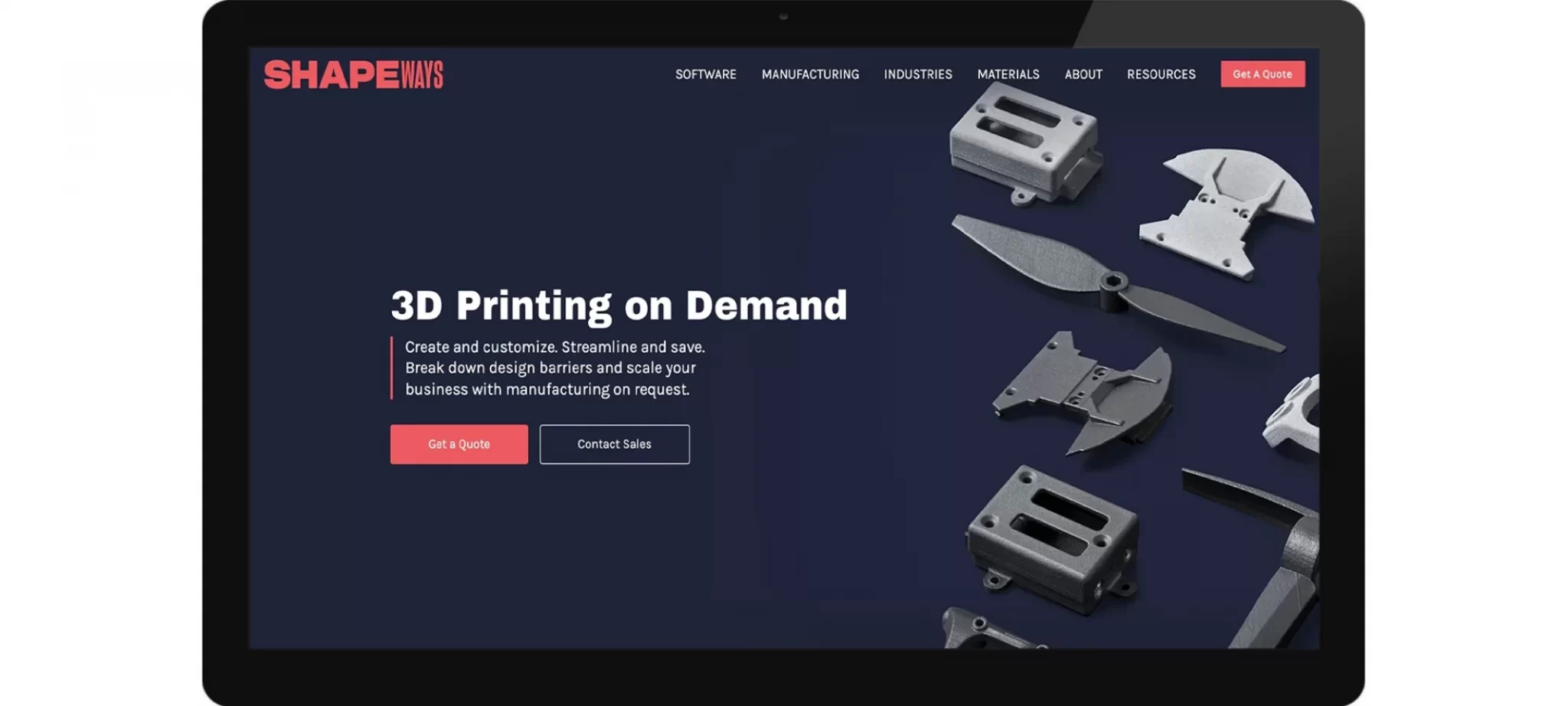 If you have been following the industry from some time, you must be knowing about Shapeways.
Shapeways was established in 2007 by Peter Weijmarshausen who was a Dutch entrepreneur. However, now resides in New York. The company is one of the most popular as well as the largest printing services in the world.
Their service offerings are quite explanatory why they operate on such a huge level. From easily available SLS to rarely available Multi Jet Fusion with full-colour 3D printing, are can find different printing technologies under one umbrella.
They also offer Digital Light Synthesis (DLS), PolyJet, Binder Jetting, and metal 3D printing services. This is not it. They have 16 proprietary materials that you can choose to print with.
The company's website also offers some of the most amazing designs which you can order to be printed and shipped to you. Apart from that, you can anytime upload your 3D designs to get printed from their workshop.
The more you crave, the more you get. Shapeways has tried to include most of the options that a user can think of. Such as, in terms of jewelry printing, the company offers expensive materials as well such as platinum, gold, silver, bronze, and whatnot.
Depending on your order and material chosen, they ship within 2 to 15 days.
Sculpteo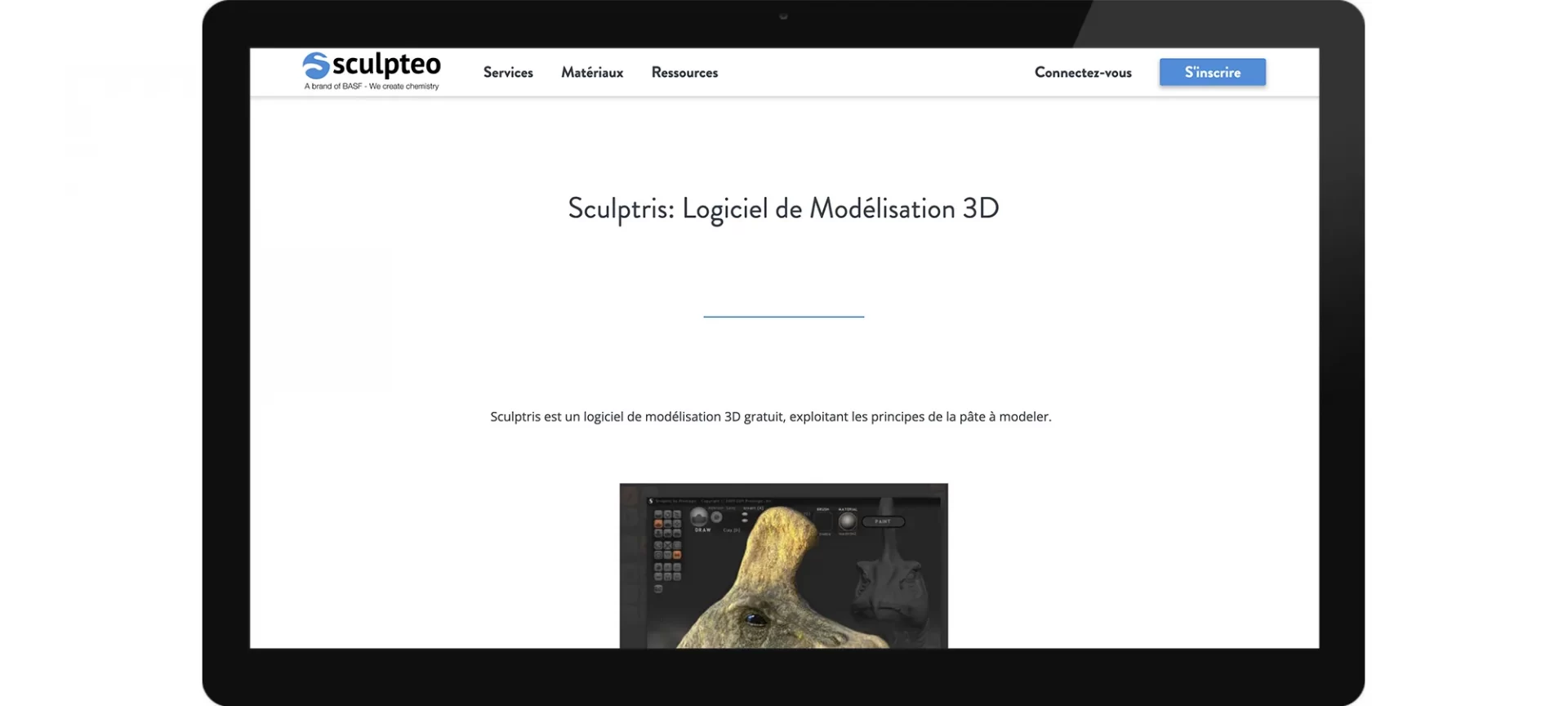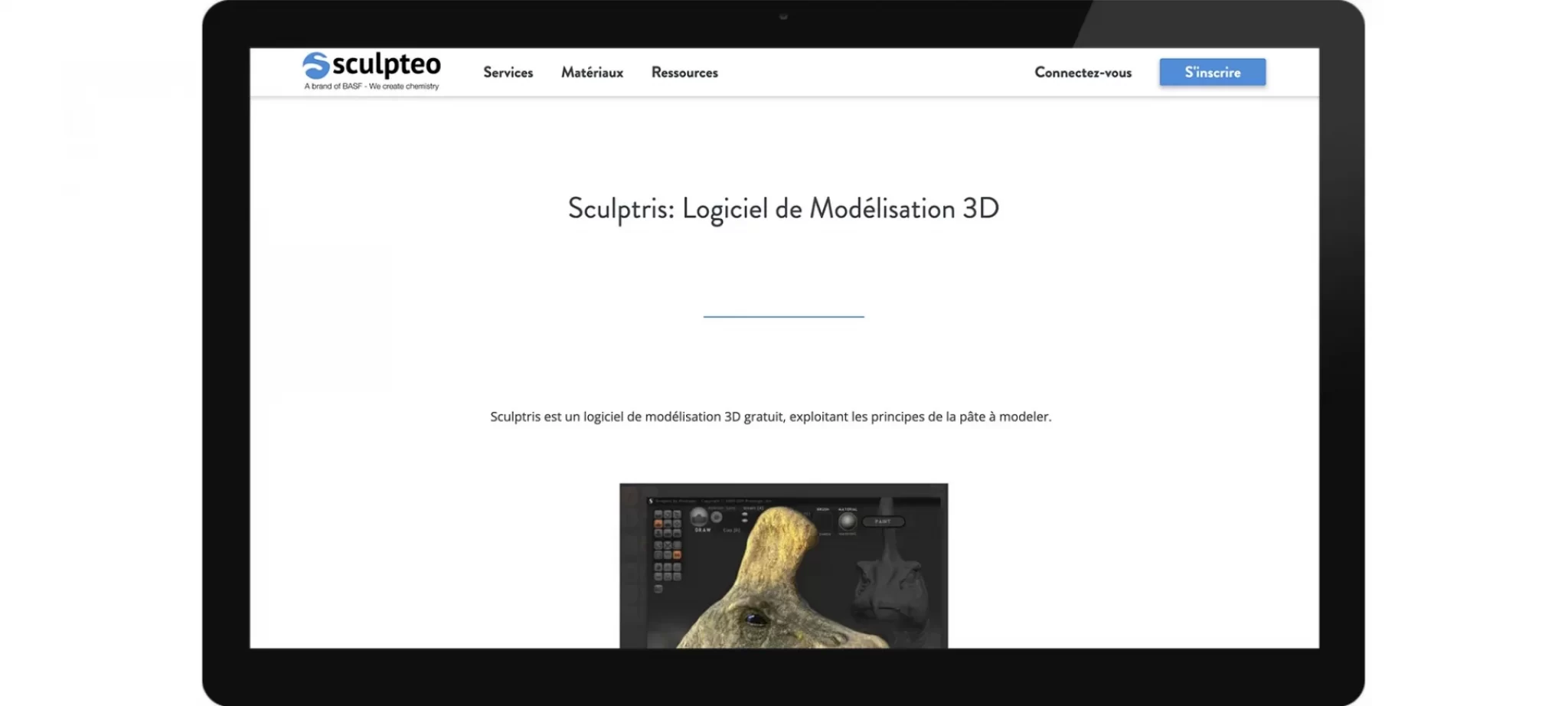 Sculpteo is also among the market leaders and offers a very reliable service. You can choose from 75 different material options and get your model printed with high resolution showcasing the best results. It also includes a carbon fibre 3D printing service.
The company was established in 2009 in France. However, to make itself more accessible to the users worldwide, it has partnered with Staples 3D printing service.
Hence, being able to offer competitive prices for the online 3D printing services through its production centres in France and California, US.
Similar to Shapeways, the company also offers an online repository for those who are interested in unique and wonderful designs.
Apart from the major technologies including CLIP, SLS, Binder Jetting, MJF, DMLS, ColorJet, the company also offers laser cutting service. The order placed is delivered within 2 to 21 days depending on the choice of technology and material.
Materialise OnSite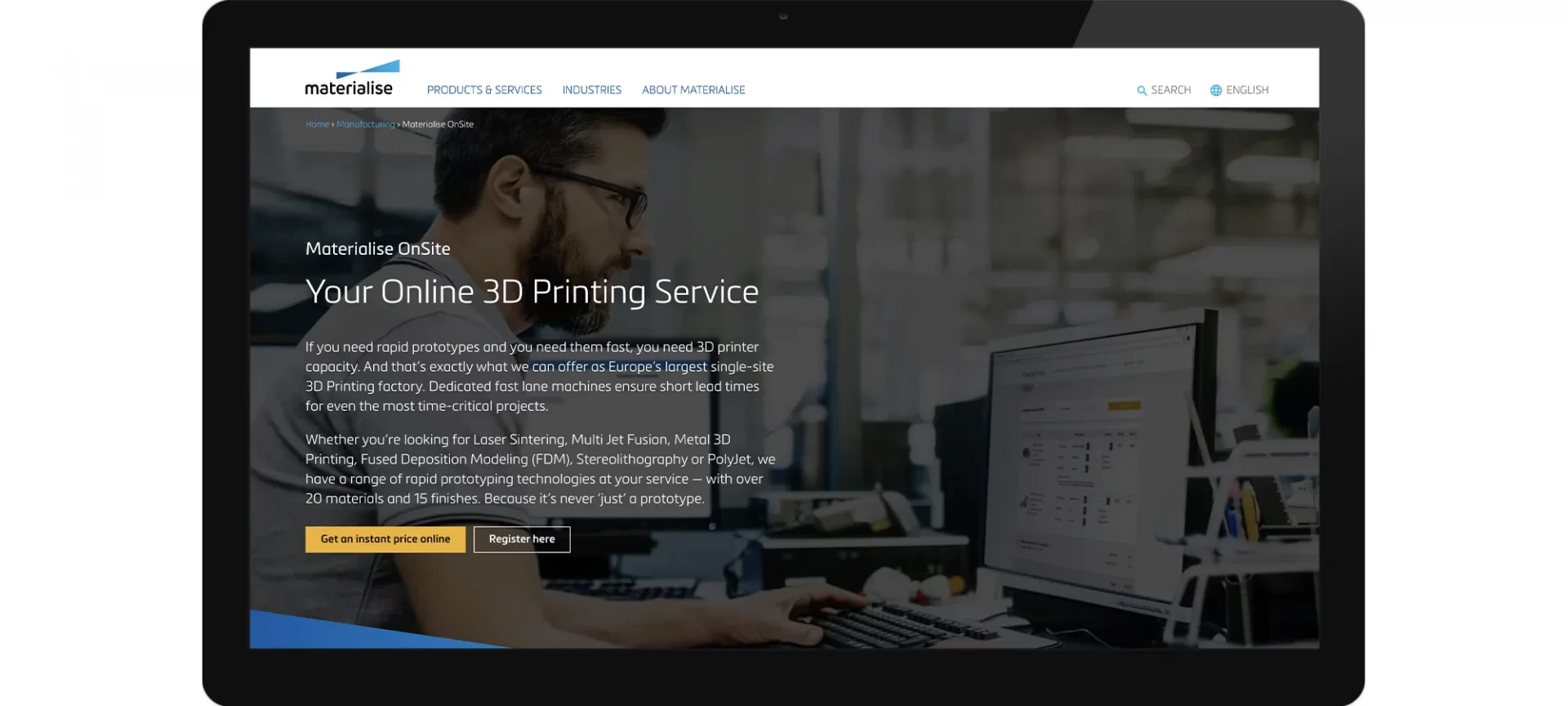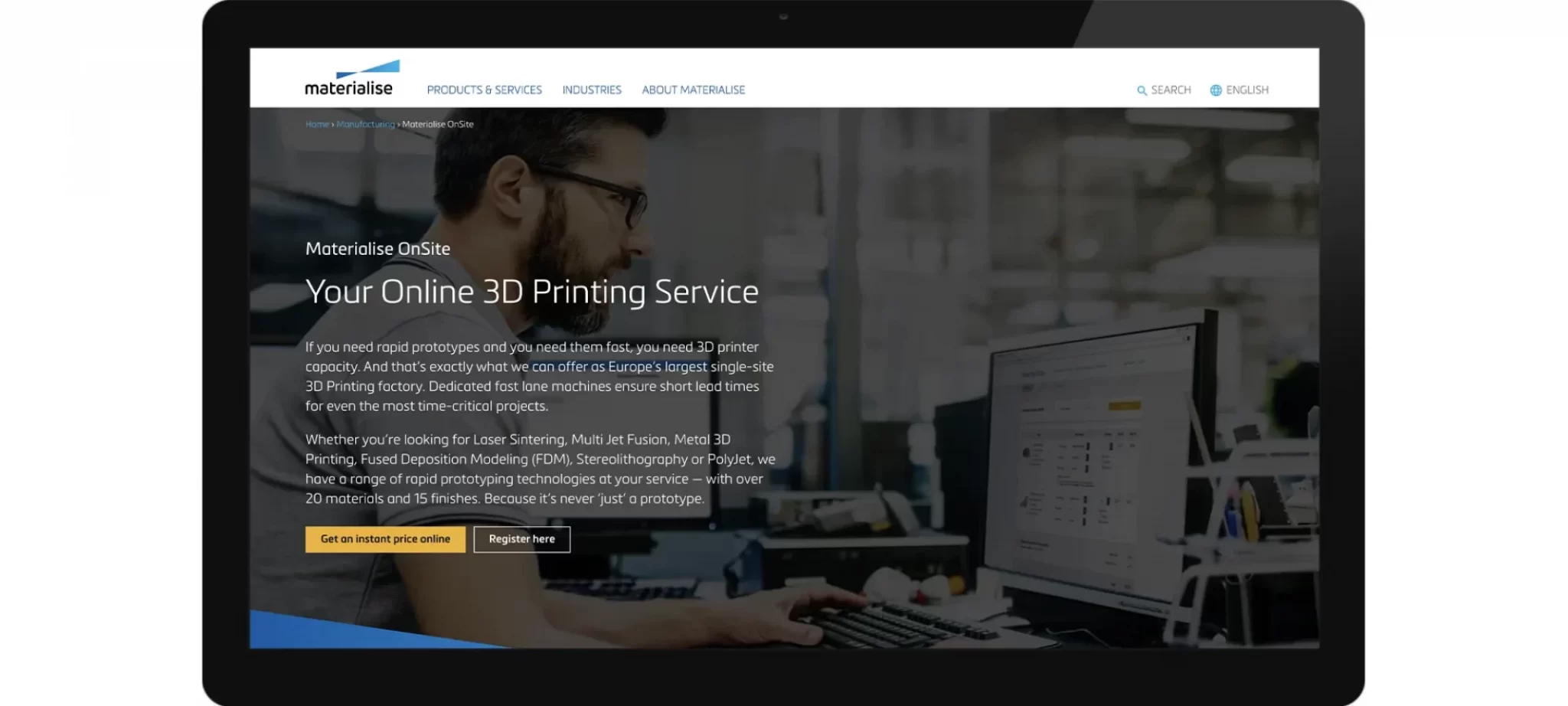 Materialise OnSite is based out of Belgium and offers great online 3D printing services. It features a number of standard as well as expensive 3D printing processes for accomplishing the job.
You can depend on its FDM 3D printing service as well as others such as SLS, a 3D metal printing service, SLA, and PolyJet. You can also choose among more than 25 materials available for printing.
Using the website that offers a user-friendly interface, you can get an instant quote as well. The company is well established and has been able to provide amazing results to its users.
Moreover, the company is fast in terms of delivery. They offer a lead time of 10 days for printing with any type of material.
There is just one type, vacuum casting materials that require more time for shipping. It takes around 15 days to ship the parts ordered to be printed with this material.
What makes the website unique is the list of 3D applications available on the website for preparing 3D files.
They also have a dedicated space reserved for medical 3D printing applications. A perfect choice for those looking for unrivalled and high-quality parts shipped within the shortest period of time.
3D Hubs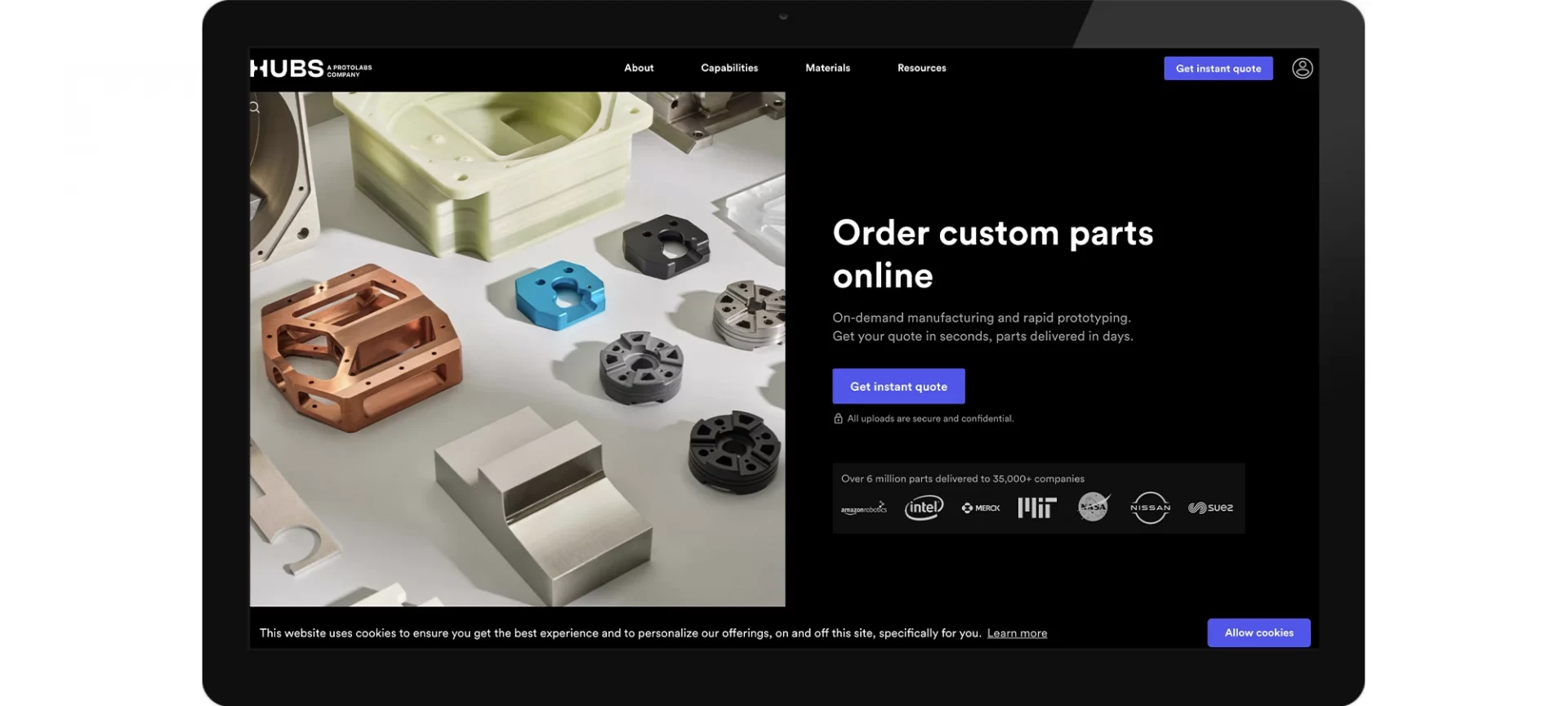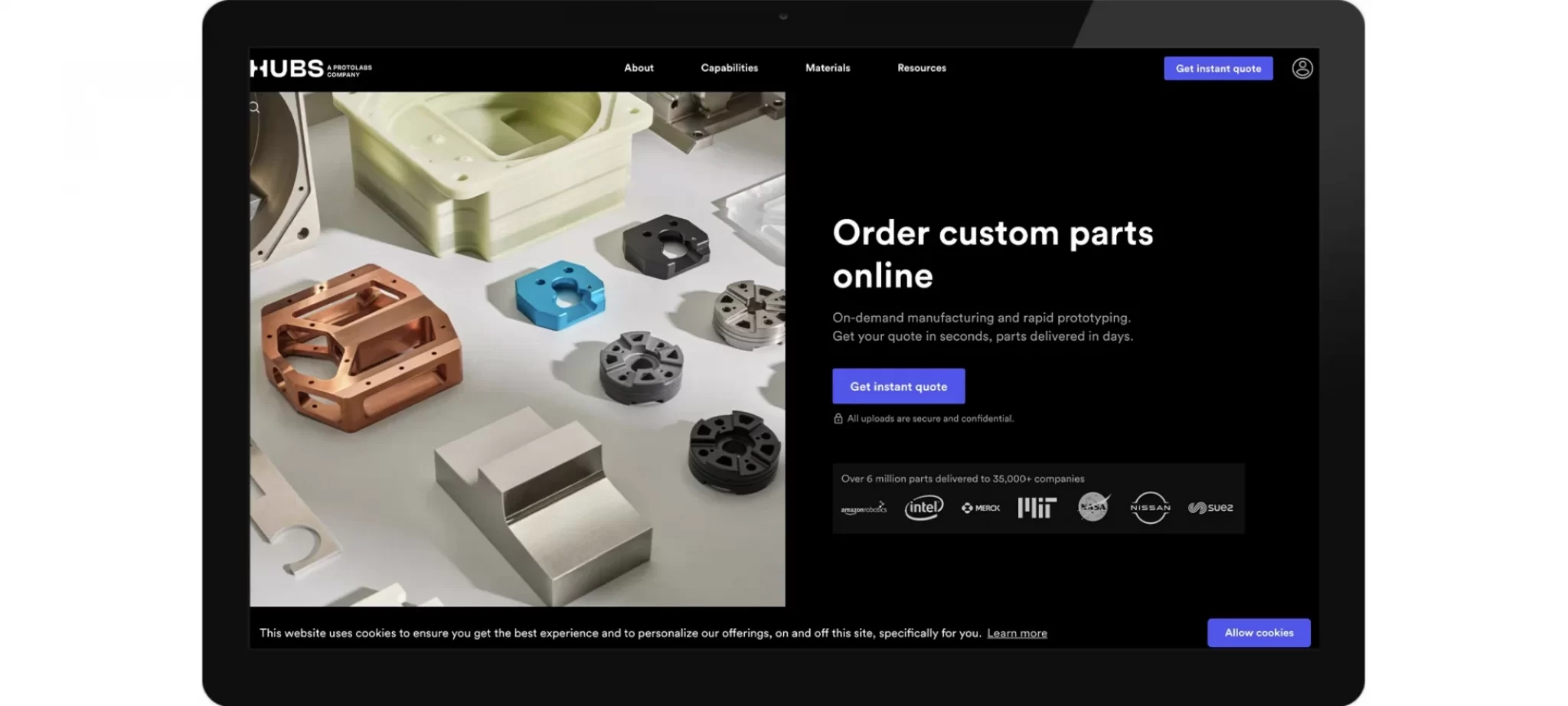 The company is not just about 3D printing but offers hosts of other services related to manufacturing and production. They also provide CNC machining, and injection moulding apart from their usual on-demand manufacturing using 3D printing.
This company is well known for providing quick lead time for large scale productions as well. The company is been working rigorously to help partners from around the world to receive their large orders in time.
Being able to accomplish more than 2 million parts and having these shipped globally, they have earned huge popularity for their efficiency and reliability.
You can get an instant quote for your orders and decide with complete transparency. One more important thing about 3D Hubs is that the company provides confirmation beforehand about the feasibility of printing the order.
The customer is intimated if the 3D file is compatible for printing at their workstation or not. Hence, eliminating any confusion in between.
Although being started as a website for hobbyists and enthusiasts, the company has come a long way to be able to cater to the needs of professionals and industries alike.
The Conclusion
Ever thought what it would be like to create a personalized object for your home or office? Only the feeling of owning something that reflects your likes make us feel excited.
That is the reason why these companies, listed above are gaining popularity among users. From business owners to end customers, everyone is making use of 3D printing services to create something of their own.
Either one is equipped with the 3D printer's working or not, these companies eliminate that gap and bring the technology at the hands of almost everyone.
Online 3D printing services have made it possible for users to enjoy the perks of the technology without a need for owning a 3D printer. Pay for the model and that is all.
The efforts to create the part and ship it to your address, all fall in the kitty of these 3D printing companies. Hence, making your work simpler and efficient. At the same time, ensuring perfection all the time.