Table of Contents
3D printers have surely become accessible to a huge population worldwide. We now can buy a 3D printer from the various online 3D printer stores. However, can we just trust any of these choices and pay such a hefty amount in advance?
The question does ring some bells, doesn't it? There are many things that we must look for when buying a 3D printer online. The after service, the quality of products, etc. And, above all, comparing prices and offer isn't something we can stay clear from.
That is why, when it's about purchasing a 3D printer online, there are so many concerns that cross our mind. However, before that, did you think about the 3D printer you wish to purchase? FDM or the resin-based printer? Also, do you even need to buy a printer?
Yes, you must not decide in the flick of excitement and must take an informed decision. These machines could cost you months of savings. So, why to rush and repent later.
You must be aware of certain pre-requisites comes along with 3D printing. For instance, a basic skill to operate these machines is much less to say.
Some do believe that learning could be a part of the process. Which is not incorrect. However, are you patient enough to invest efforts and drink the frustration to find out what the technology entails?
If yes, you can go ahead and spend those bucks you saved for the 3D printer. But let us go through some important points before jumping to the list of 3D printer stores you must visit to make the purchase.
Do You Really Need to Look for a 3D Printer Store?
The question stays the same. Do you need a 3D printer? There are times when we cannot move on after learning about new technology, without understanding if that interests us or not.
For instance, what if, after buying the 3D printer, you feel that the technology is not meant for you. You have already made such a huge investment. Isn't that just an extra expense that you would have saved if you knew what you felt before?
So, if you have just heard about 3D printing, and what to try printing, why not look for local workshops near you and experience working with the technology. If things feel right, you can go ahead and buy a 3D printer.
Similarly, if you just need one print or may require one or two prints every month, why not look for 3D print service centers. This could save a lot of money.
You can compare the rates for printing the parts using a 3D printing online service with the prices of 3D printers. You would know the difference right away.
Apart from that, if you are really looking forward to learning about 3D printing or have huge requirements every month for 3D printed parts, there is no better alternative than to buy a 3D printer.
What to Buy: FDM or Resin-Based 3D Printer?
You must like to know what 3D printer would suit your needs before spending your money on one.
Although there are over 10 3D printing processes, it is likely that you won't be planning to spend on a $5000 metal 3D printer for learning. So, we are left with two choices: FDM and resin 3D printers.
FDM 3D Printer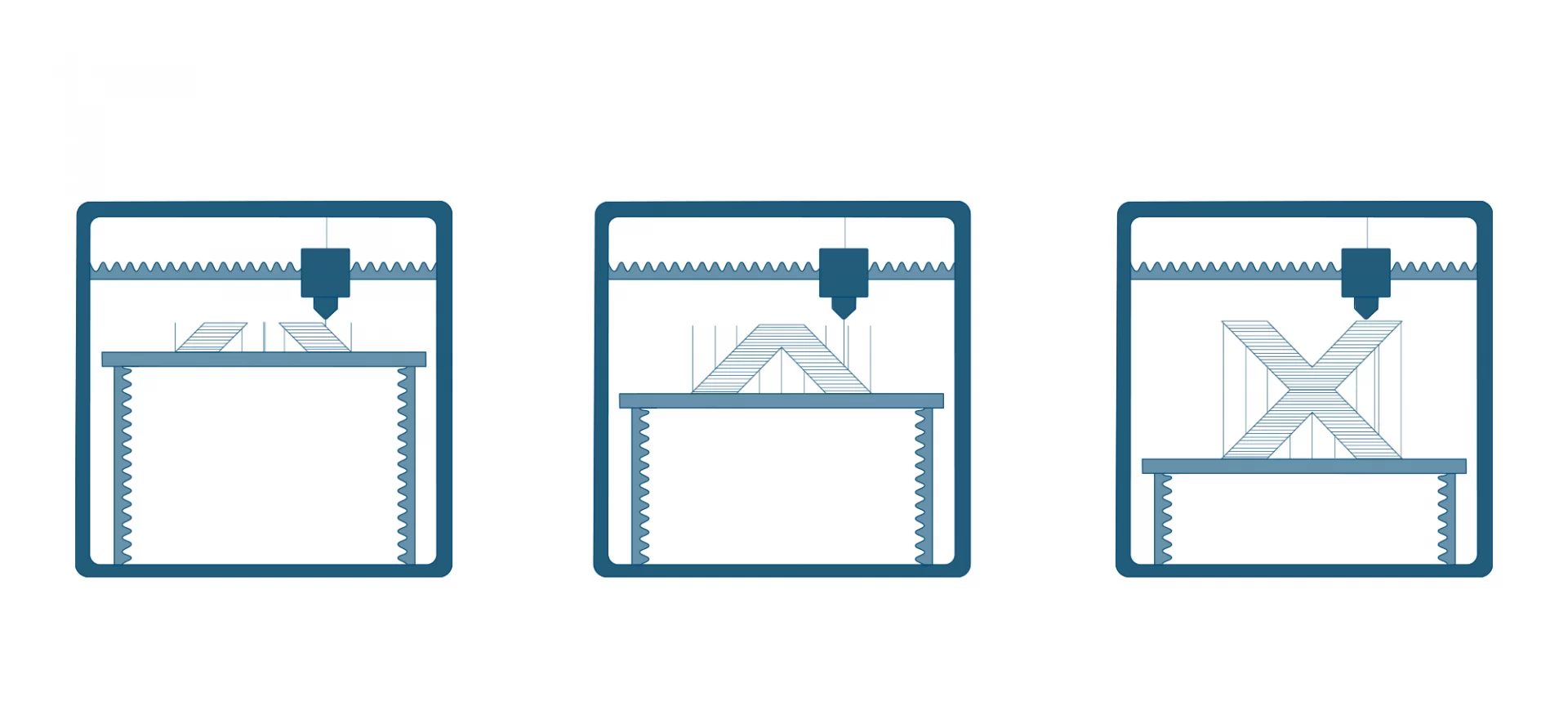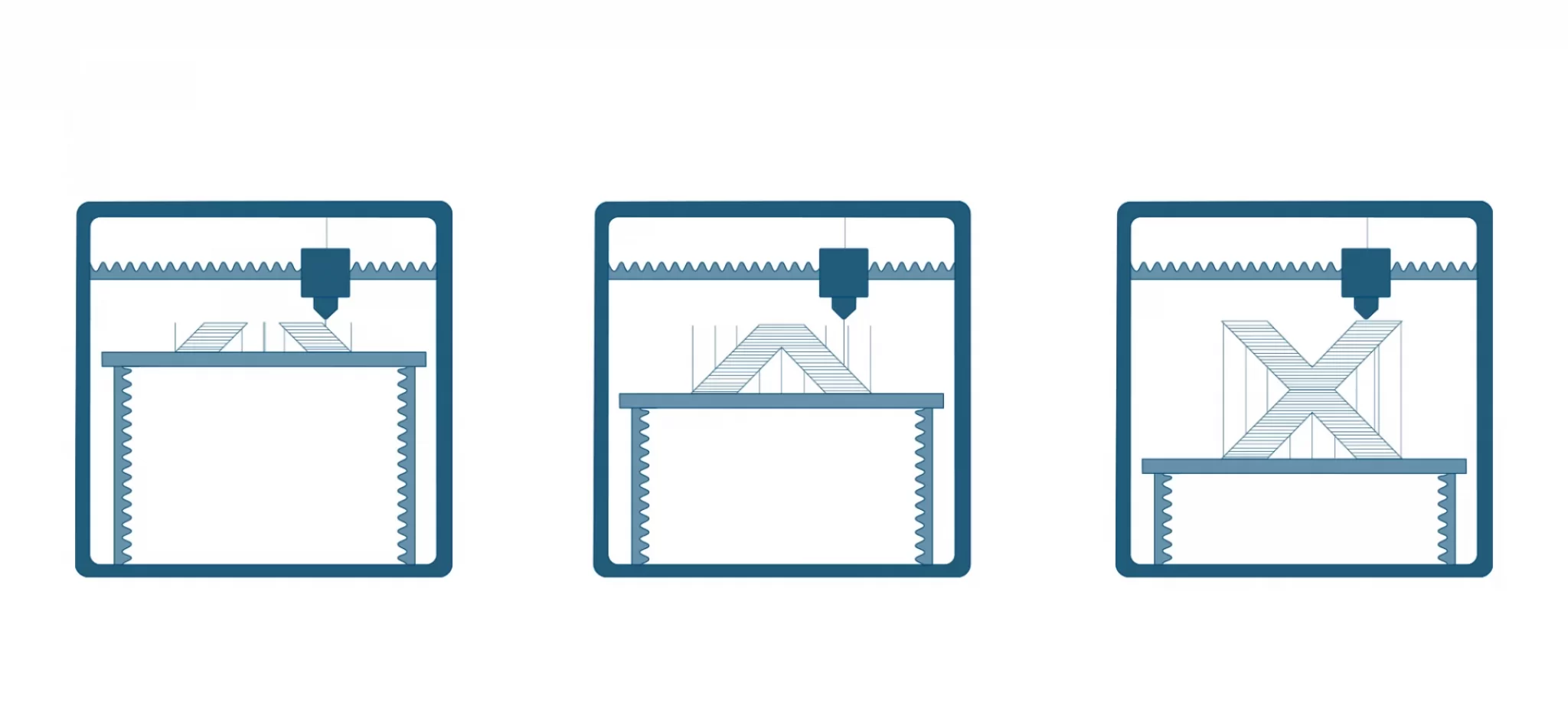 FDM is especially the best technology for beginners. This is so because it is easiest to work with. And, the 3D printers start from $150.
Hence, the printers are very popular among educational institutions, makers, enthusiasts as well as small businesses. And, it is also the most common one among all the available 3D printing processes.
With the help of the FDM 3D Printer, the filament is heated above the melting point and deposited on a build plate after extruding it from the print head.
The molten plastic inlaid down along the X and Y coordinates. Once each layer sets, the print bed moves down, providing the third axes to the three-dimensional object.
Depending on the choice, FDM printers can be really useful in plenty of applications. From prototyping to product development, the machines are well equipped to handle robust fabrication quickly.
Also, you have got nuances of choices for filaments. Not just the colors, but the types of different thermoplastic including composites. So, you would never feel short of choices.
SLA or Resin 3D Printer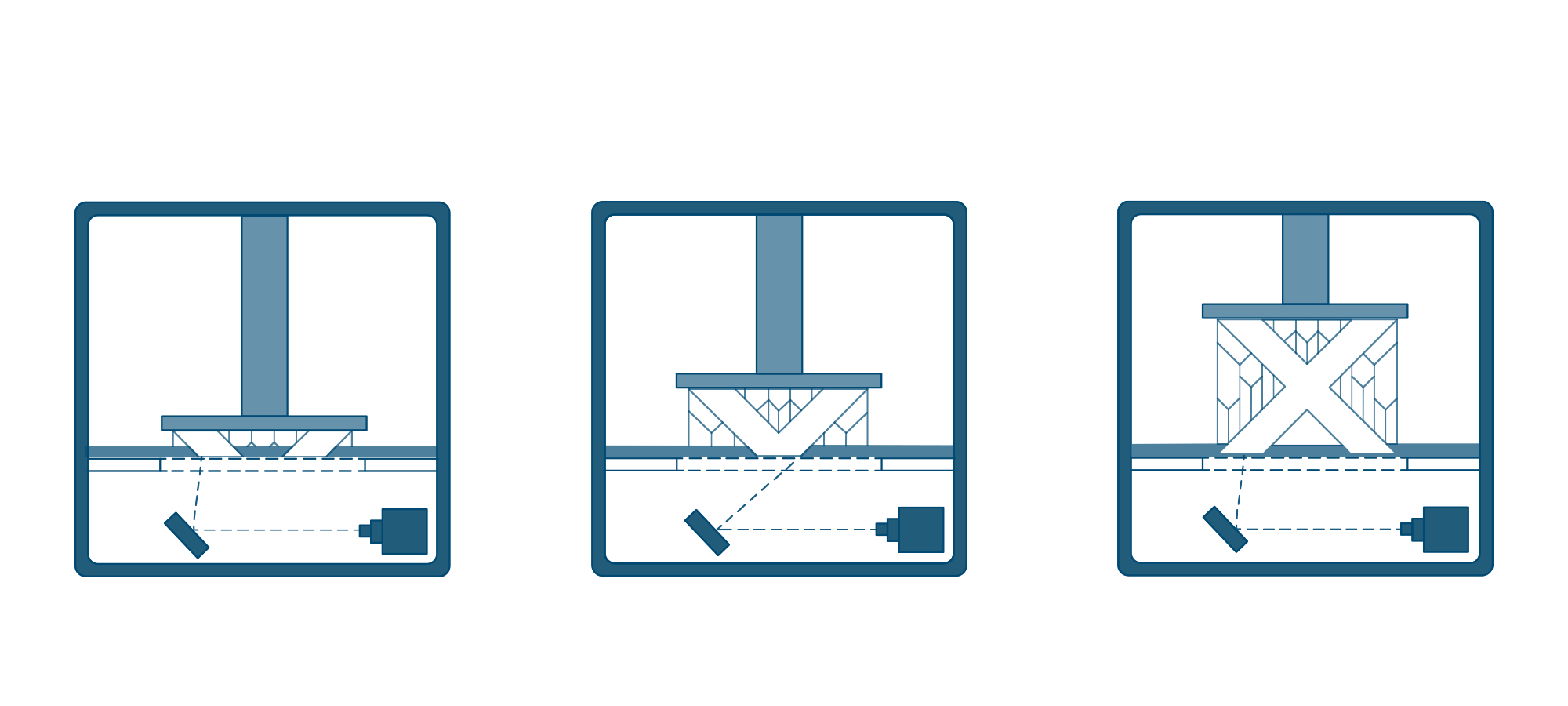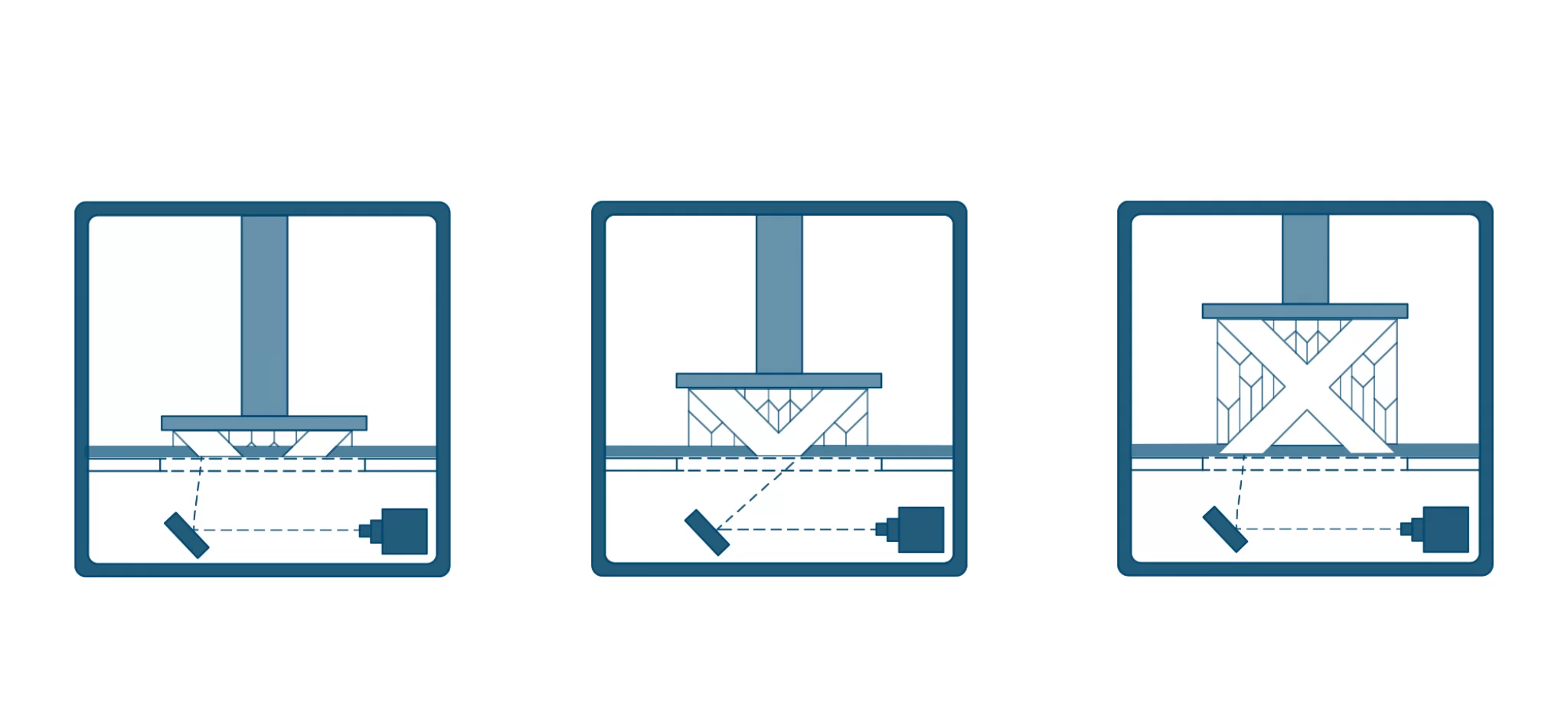 Resin 3D printers are based on stereolithography technology. Stereolithography is known as SLA. With this technology, the 3D Printer treats the photosensitive liquid resin with the light source.
In this case, it is mostly, the UV based laser. This turns the liquid material into the solid form.
The laser is directed to the desired cross-section to ensure that each layer or the 3D part is fabricated as desired.
Once the layer completes, the build platform goes down. This makes way for the next layer. The process keeps repeating unless the complete object is formed using the SLA 3D Printer.
Once the parts are created, these are submerged in a solvent and later baked inside an oven. This further enhances the properties of the 3D printed parts.
Resin 3D printers can produce parts with high precision and smoother surface. That is why the application is mainly focused on specialized uses for orthodontists and jewelry designers.
However, that does not mean that the makers cannot enjoy printing with the SLA 3D printers. It is just that the printers cost more than FDM printers and are expensive to manage.
Plus, the working of SLA 3D printers is a bit complex when compared to the FDM 3D printers.
Which One to Choose?
It is entirely up to you. As a beginner, you can also look for options in SLA 3D printers. However, if you need a wise suggestion, you must go with the FDM printer. Given that, you need the machine for learning purposes. If not, you can use SLA 3D Printers as well.
List of Some of the Most Popular 3D Printer Stores
As mentioned before, there are various stores for purchasing a 3D Printer. But you must look for the one providing the best deals and offers.
It is a never bad idea to save some few extra bucks if you can. So, here is the list of few renowned 3d printer online stores you can trust.
Amazon
Who does not know about Amazon? The company is known for its fastest delivery. You get products delivered the same day in many instances. And, Amazon is the biggest e-commerce giant. From long years of existence, the company has brought a huge list of items to its database. From a small pen to a complete 3D printer, you can order almost everything.
The best part is that the platform is very familiar. Most of us already know how to work around the selection process. You can recommendations and can compare prices from different vendors. From search to checkout, we have used Amazon like a thousand times already. So, there is no way one can get lost in between the order placement.
Also, customer service is quick. You can call for any problem you face. The return policies and every other instruction are clearly mentioned.
So, if there is an issue, you can directly contact the team for a quick resolution. Not to mention, Amazon flaunts its unmatched return policy with huge perks for the customers. You get 30 days return policy for almost every item including 3D printers.
Price: In terms of price, Amazon sits in the middle. It does not offer the cheapest rates, neither it has expensive price tags for 3D printers. Plus, it usually offers great deals and discounts during festival seasons. Moreover, you do not be worried about any hidden costs. Every fee is as it's reflected on the website.
Quality: The different stores listed on the Amazon website are ranked by the user for their quality. So, you can choose to buy from the ones that are offering the best quality products. Plus, you anyway have the return policy of Amazon to depend on.
Deal: As mentioned already, the website comes up with a variety of deals and offers, especially during festival seasons.
3D Printers Online Store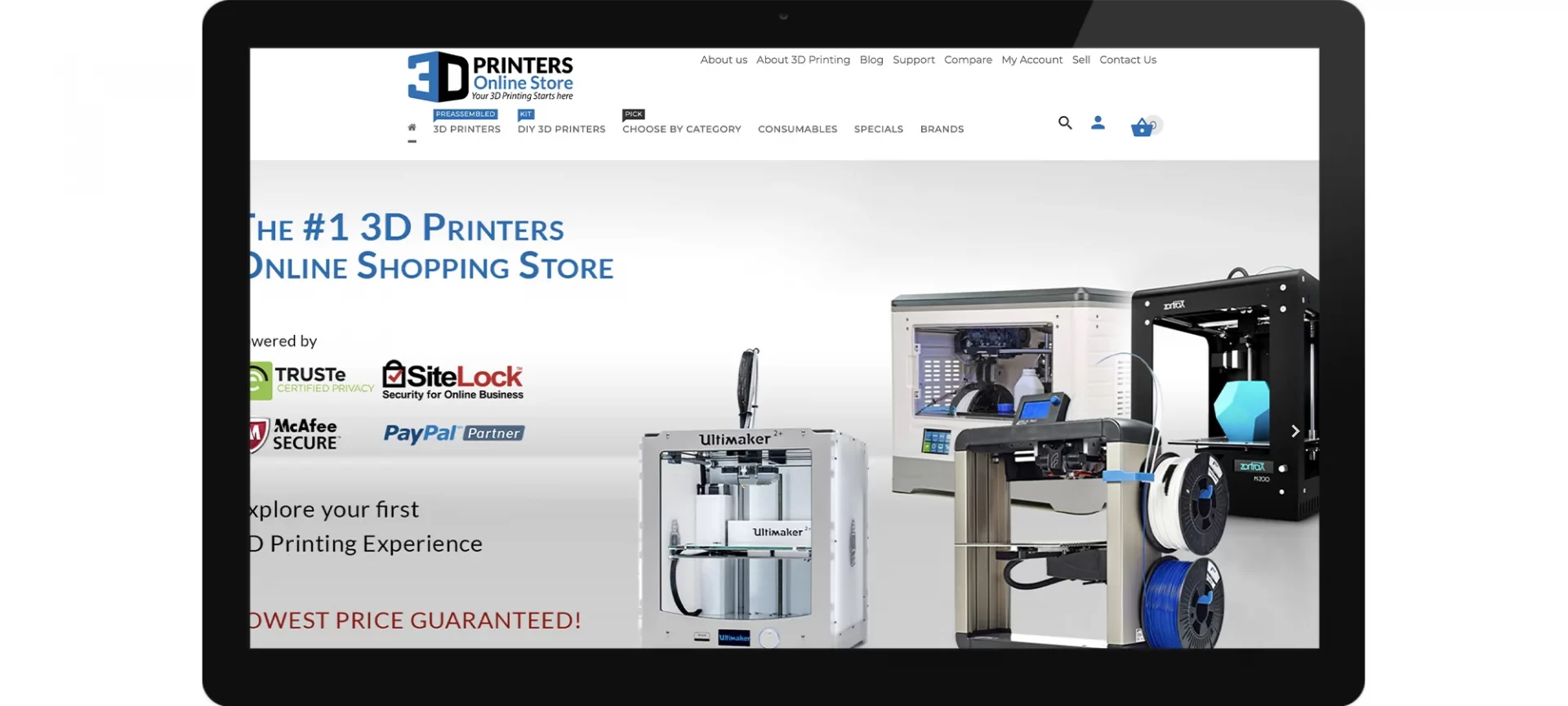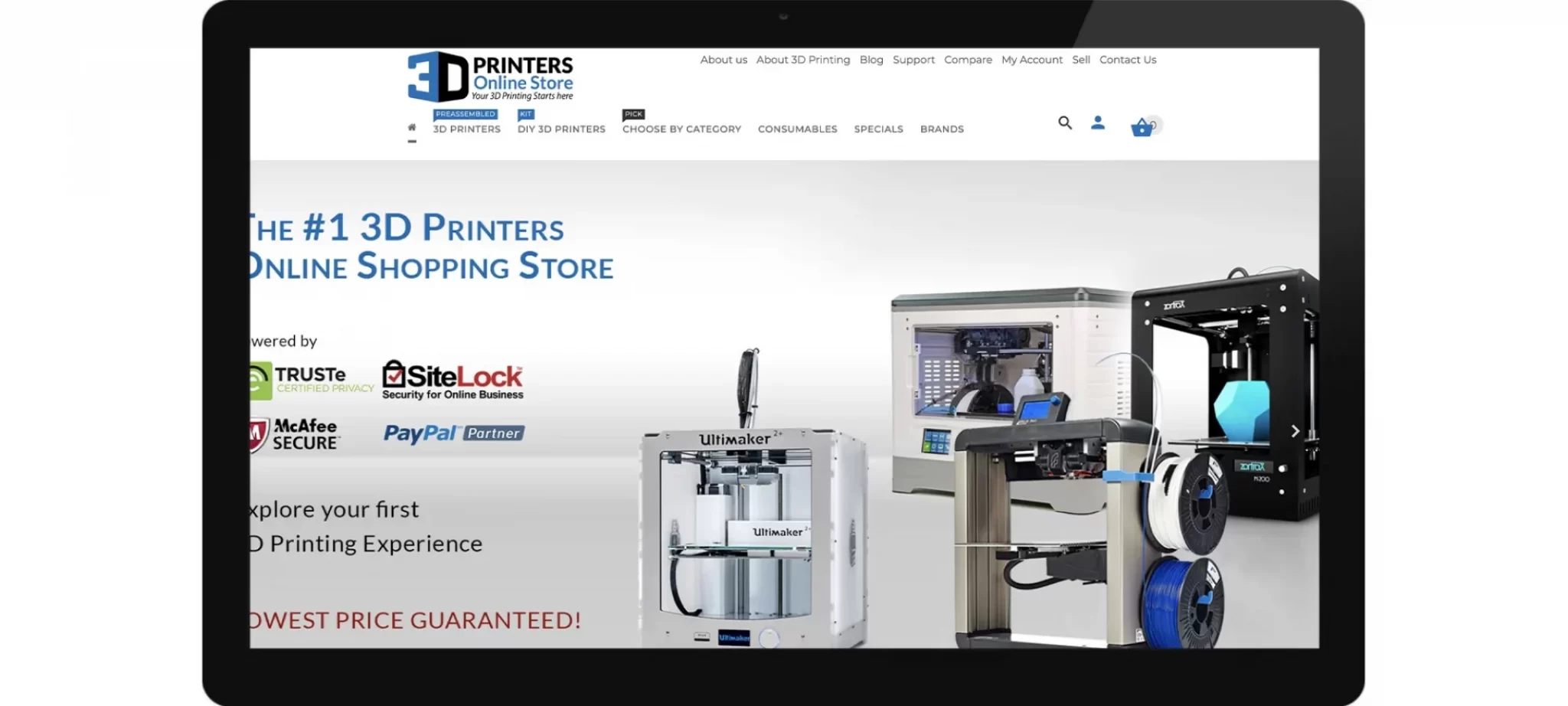 Now, this is a website that only specializes in selling 3D printers and related items. The good news is that the website is easy to navigate through. You have the categories for selecting the desired 3D printer.
3D printers online store has a lot to offer to its customers. You can choose as per the brands, the type of 3D printer, expertise level, and lot more. It also sells consumables.
The website has great aesthetics. You can simply check the quick view to find out the different images of the items.
Rather than clicking and leaving the choice page, you can scroll through the pictures using the quick view. This is not a reseller store. And, the 3D Printers are sold through the actual manufacturers.
Plus, the website offers to ship to almost every part of the world. And, the orders are processed directly from the manufacturer's warehouse, making the shipment as fast as possible.
Moreover, the shipping is free for orders from lower US states. The website also has suggestions and guides for the customers.
Price: The prices are neither expensive not too cheap. However, they have discounts and offers for their products around the clock.
Quality: The product quality is amazing because the team processes the order from the manufacturer's warehouse, eliminating the involvement of any middleman. Also, customer support is proactive and very quick while responding.
Deals: You can find various deals hosted on the website from time to time. You would also find clock ticking to indicate the time left for availing the deals. And, you can earn pretty considerate discounts through these deals.
AliExpress
AliExpress is an online marketplace with many sellers showcasing their products. It has many other items on the list including 3D printers and related products.
The fact that you get to deal with various sellers, you must keep your eyes open. The reviews are the best way to choose among these sellers.
Read the product reviews before you pick the option from where you wish to buy your machine. It does have varying reputations among customers, but you can get nice deals on this website. All you need to do is find the right seller.
Price: The good news is that the website hosts lower prices compared to almost every other marketplace including Amazon. However, these prices are highly fluctuating. And, shipping would also depend on the seller's choice. If they offer free shipping, you will not have to pay for that.
Quality: As mentioned above, you must depend on your scrutiny of sellers based on the reviews. This is to ensure you receive the best quality products.
Deals: Yes, the website does host great deals. You just have to be cautious to pick the ones that are legit.
MatterHackers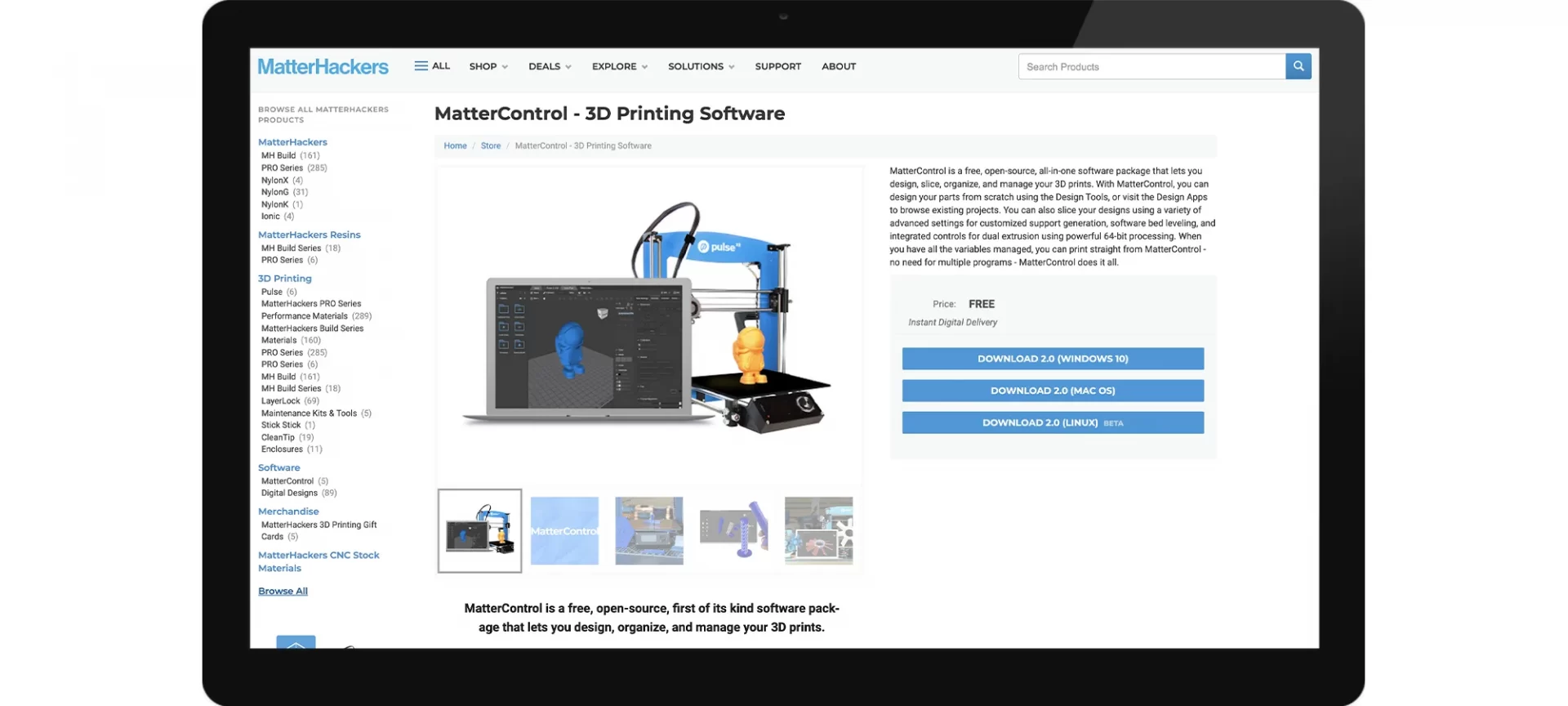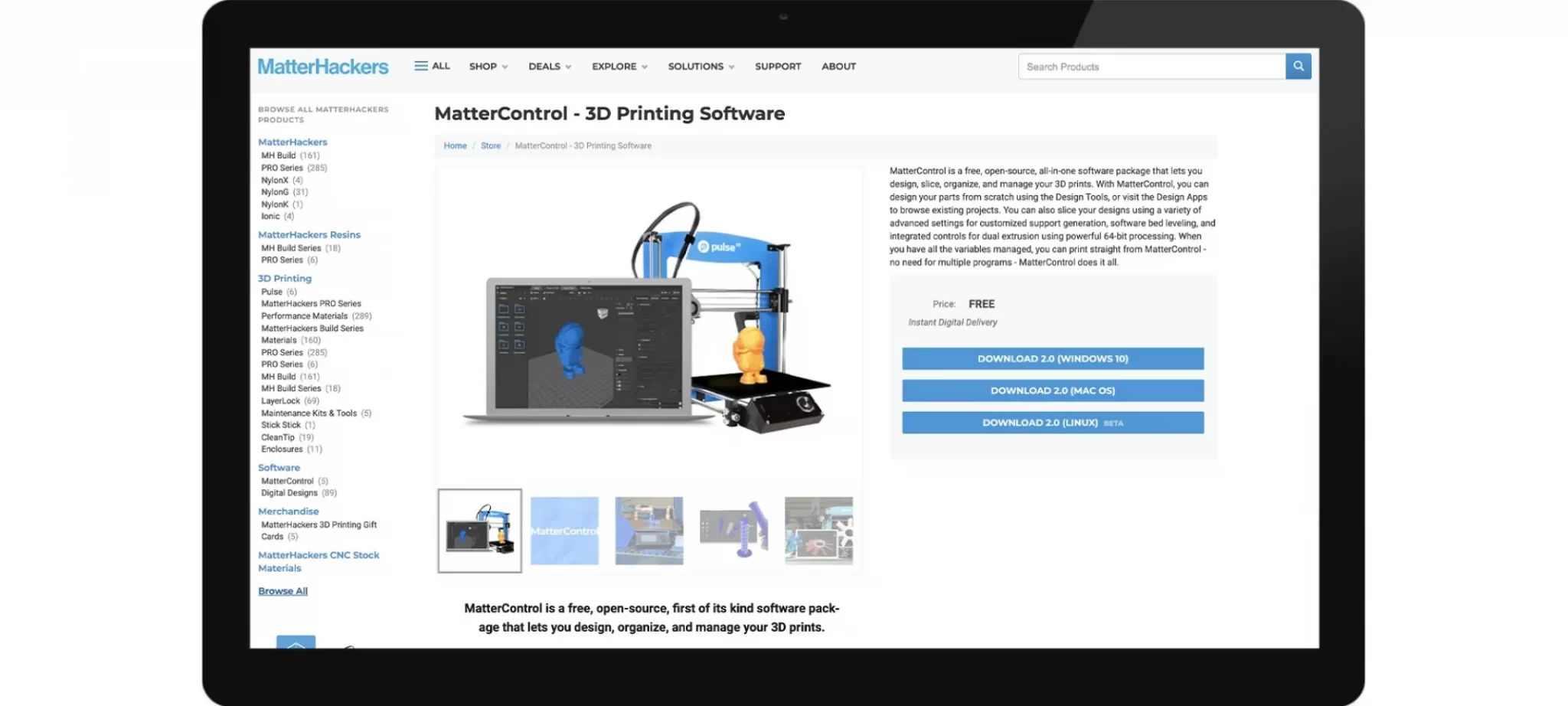 This is a company based out of the USA. And, it specializes in selling products related to 3D printing. You can buy 3D printers, filaments, materials, apps, accessories, and whatnot.
Prices: Prices are decent but at least not fluctuating. They do have offers from time to time which you can take great advantage of.
Quality: The quality is great. You can expect them to offer the best products as promised.
Deals: As mentioned, the website has deals, and the biggest offers are posted during the eve of Black Friday.
The Conclusion
It is not surprising that there are so many relevant 3D printer stores out there. The demand is growing and more consumers are considering having an in-house 3D printer rather depending on the service centers.
If you are also planning to give this thought serious attention, why not check out the above 3D printing stores and choose the one that suits your needs. Create what you wish to instead of buying what's available. Buy 3D printers for delving into the future technology