It's hard to choose from the long lists of websites that google puts in front of you when you type some keyword wherein you wish to search for websites that offer 3D printing designs online.
Every website is different and has some of the other specialties. Google might be able to list down websites in a sequence telling you which one is the most visited one.
But it can surely not tell you which website contains what kind of user interface, what is its specialty, does it allow users on the website to interact with each other or only search for 3D printing design files?
There are many more questions which you as a designer or beginner wish to know before visiting a specific website. So, here we are. Making an attempt to answer your questions.
We have come up with a list of 17 different websites that offer 3D printing designs online. Some of these are marketplaces, some are search engines, some allow you to access their files only after logging in to it, and some allow you without login also.
You will also find the names of some 3D printer manufacturers that have their own websites. The whole and sole of these websites are to provide 3D printing designs online to users, designers, manufacturers and whosoever comes to their website.
Going on to these websites, they also boast about how they increase knowledge regarding 3D printing designs online by providing a platform for two designers or two manufacturers to talk with each other. Without saying much below is the list.
Where to Get Free 3D Printing Designs?
Here is a list of a few of the most popular websites you must visit in need of 3D design free files.
Cults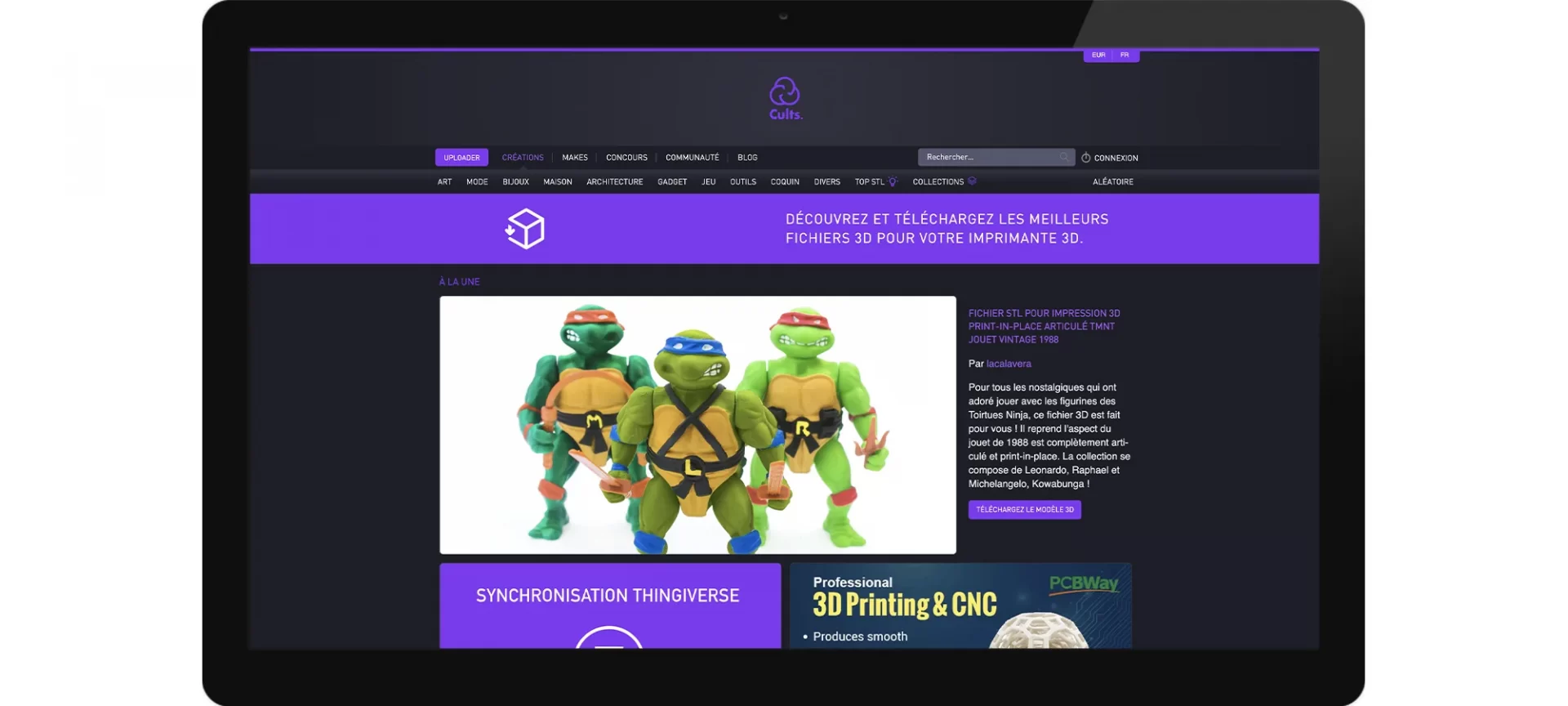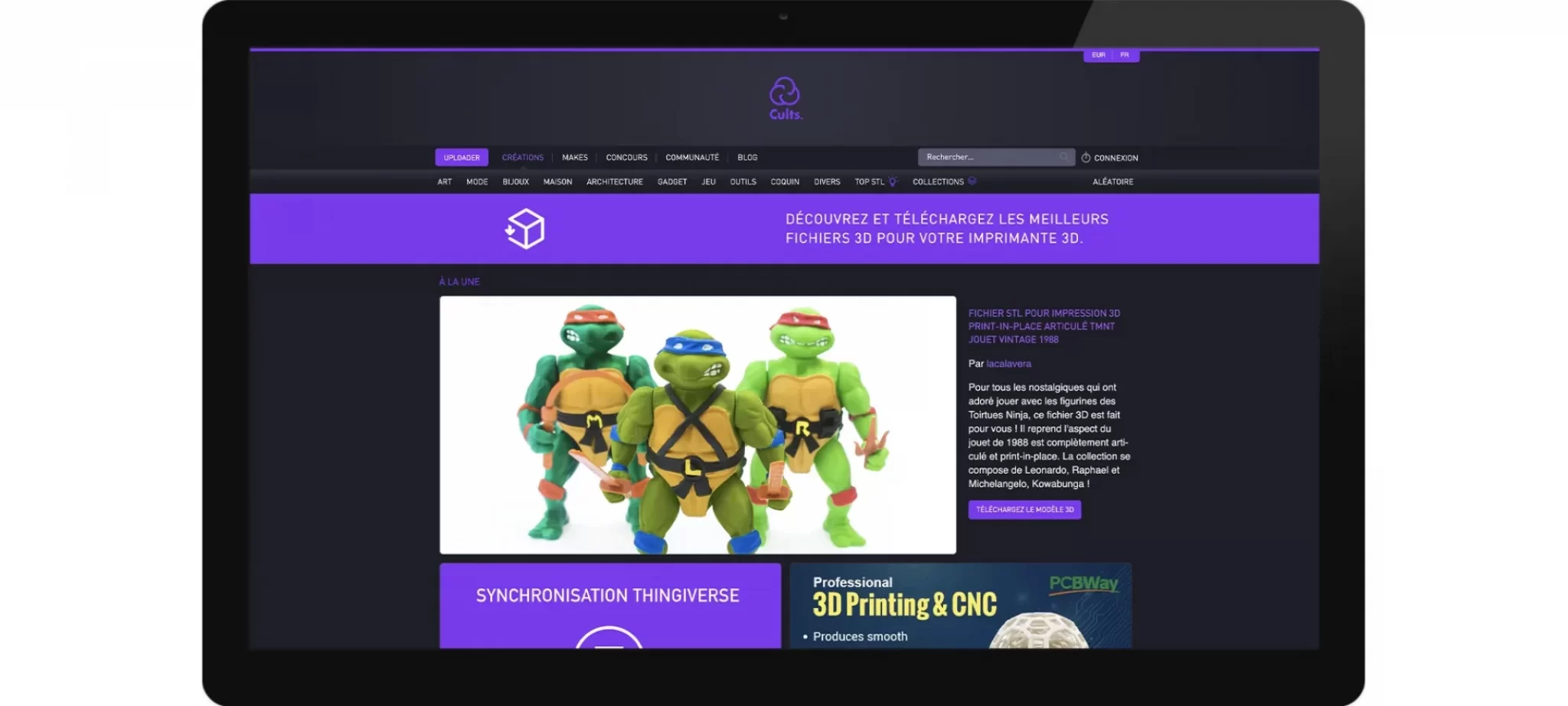 This website is one of the leading 3D printing design websites offering 3d design free files. This is the 3D design website to download free STL files.
Cults is a digital marketplace where you can find thousands of 3D models. These models are related to fashion, jewelry, architecture, and many more industries.
Allowing people to discuss their interests and communicate with each other, Cults is also a community that wants people to spread their love of 3D printing designs online.
Here designers can connect with designers, makers, and other creators. At Cults, they organize contests, and regularly create content for their community and publish blogs. One can find the best 3D models to download on Cults in our ranking.
Pinshape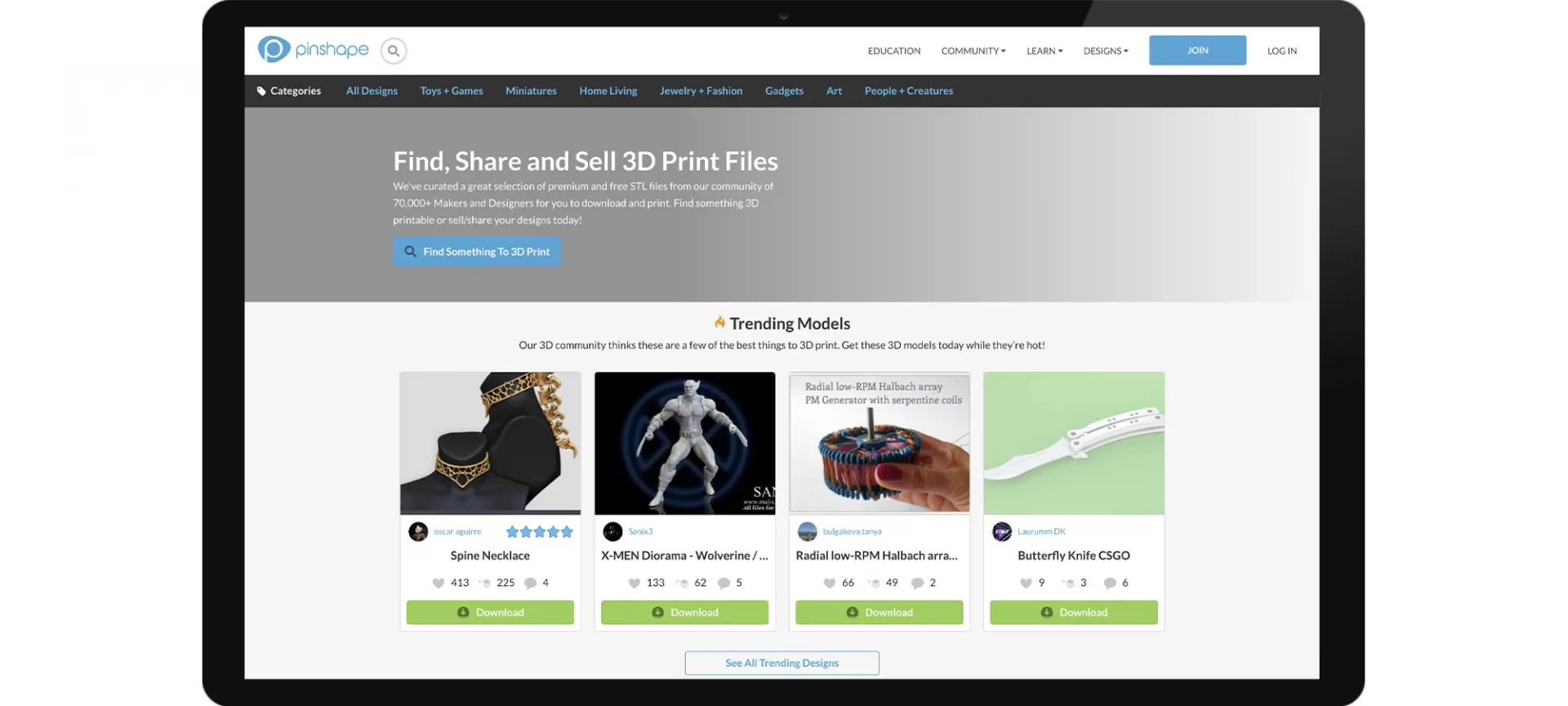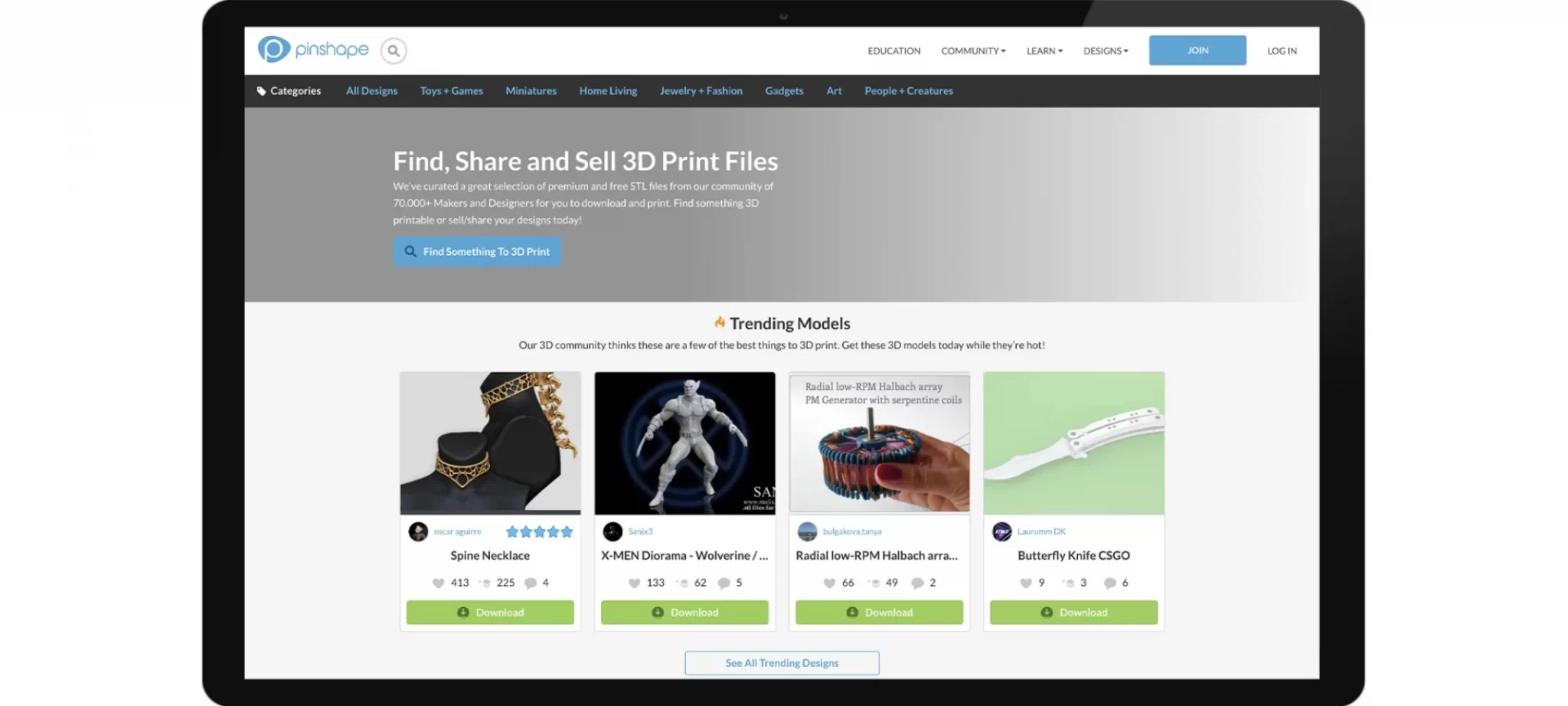 Pinshape has a database of more than 13,000 STL files. Users visiting Pinshap can browse through this database and find great 3D printable models on this.
The website is kept user friendly so that even non-technical people can visit it and download their requirements. Not only the visual representation but also the logical organization of the website are top-notch.
Free3D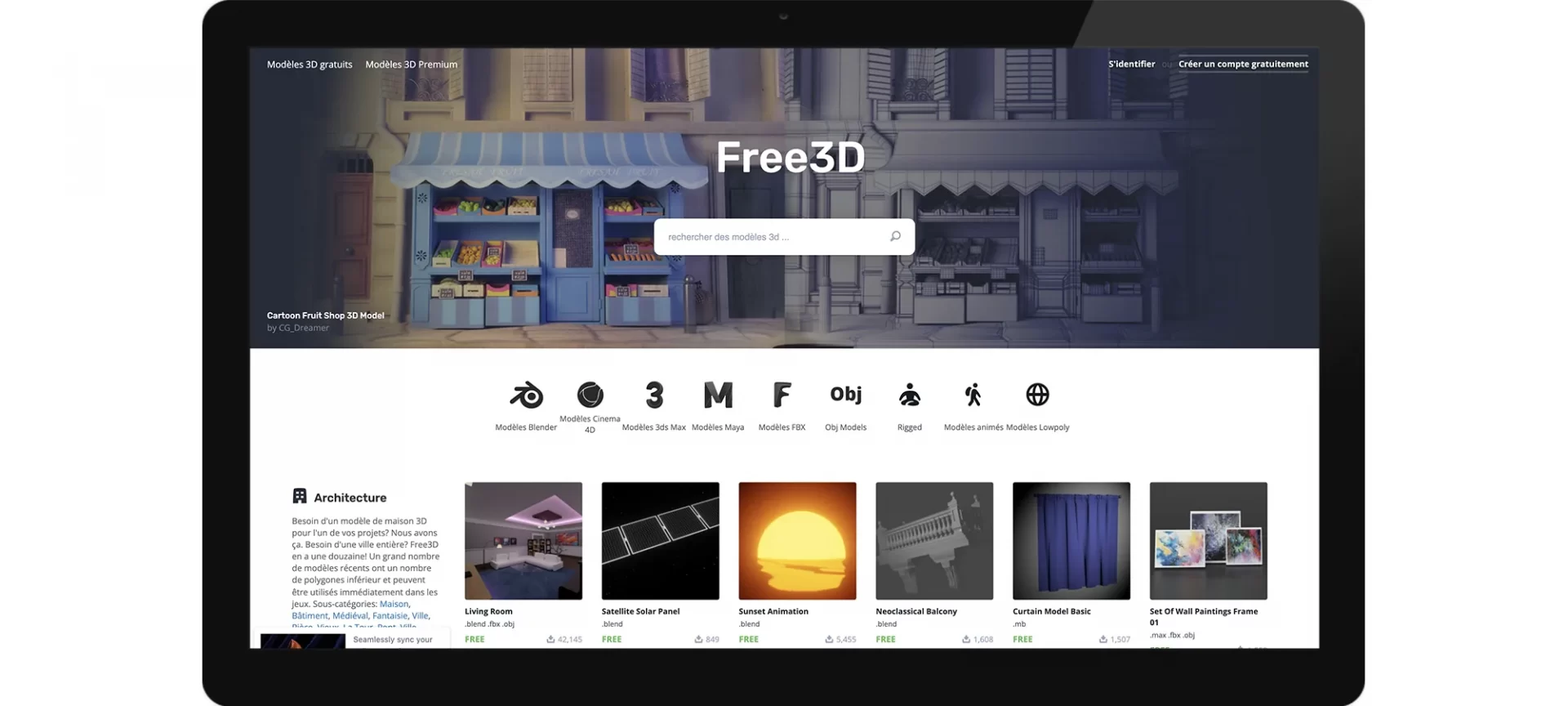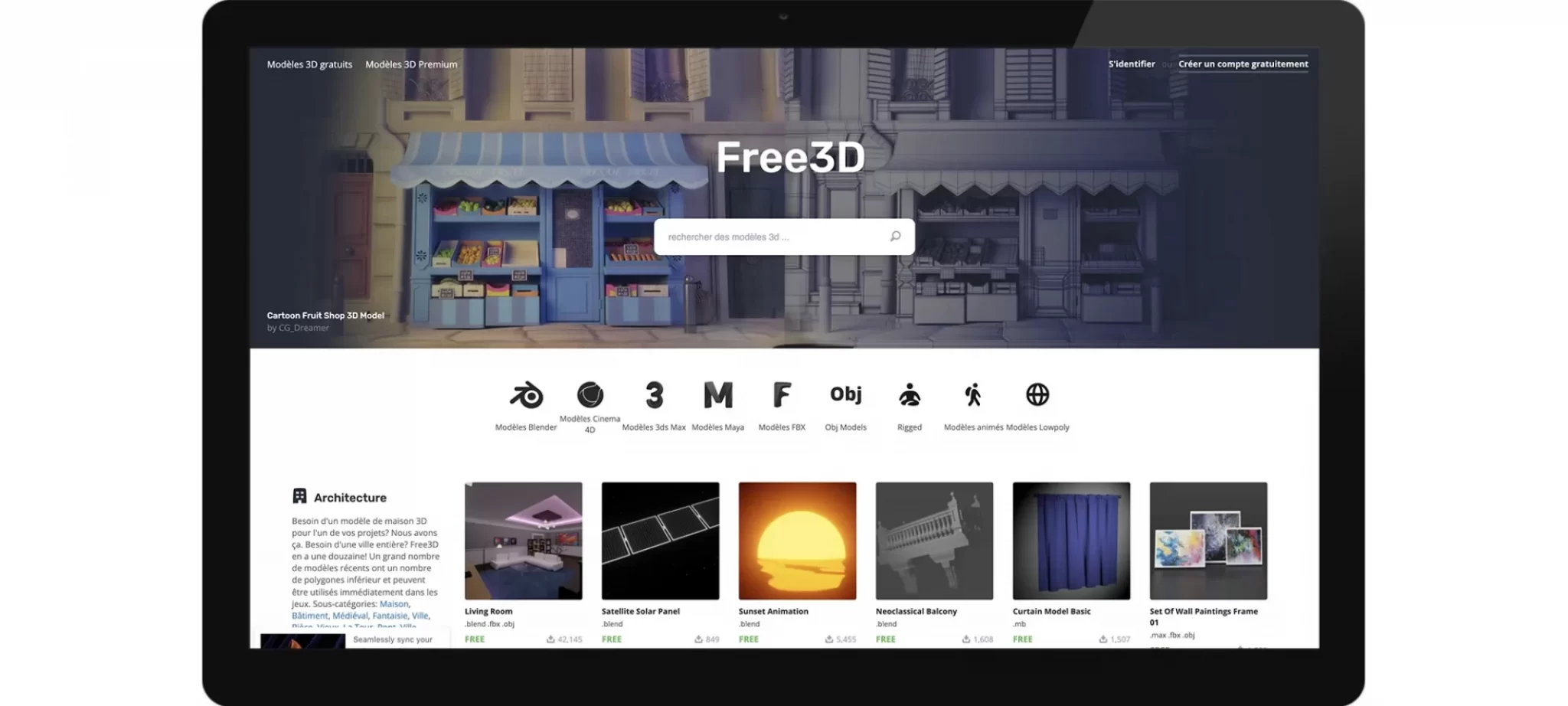 This is not only a website but also a marketplace that offers a wide range of 3D models. Not all the offerings on this website are STL files, many have an OBI extension, which works for 3D printing designs online too.
On Free 3D you will also find many models for software such as Blender, Cinema 4D, or 3ds Max. This Marketplace has different sections such as architecture, vehicles, aircraft, electronics, and many more.
One can easily join the Free3D community to share his/her 3D models with the world. One can also build his/her's own portfolio. This can enable him/her to manifest skills or get freelance work. The best part about this platform is that it is available in 14 languages!
3DShook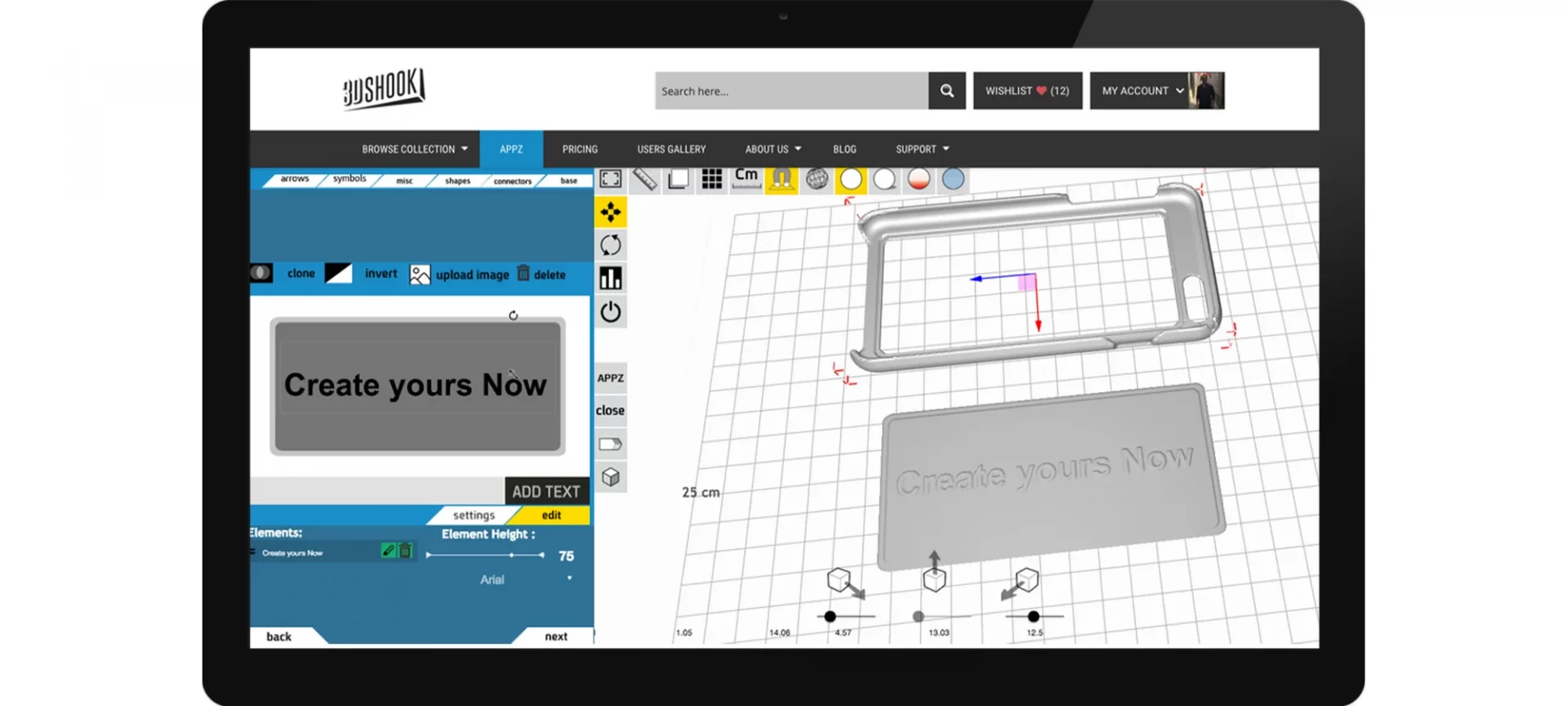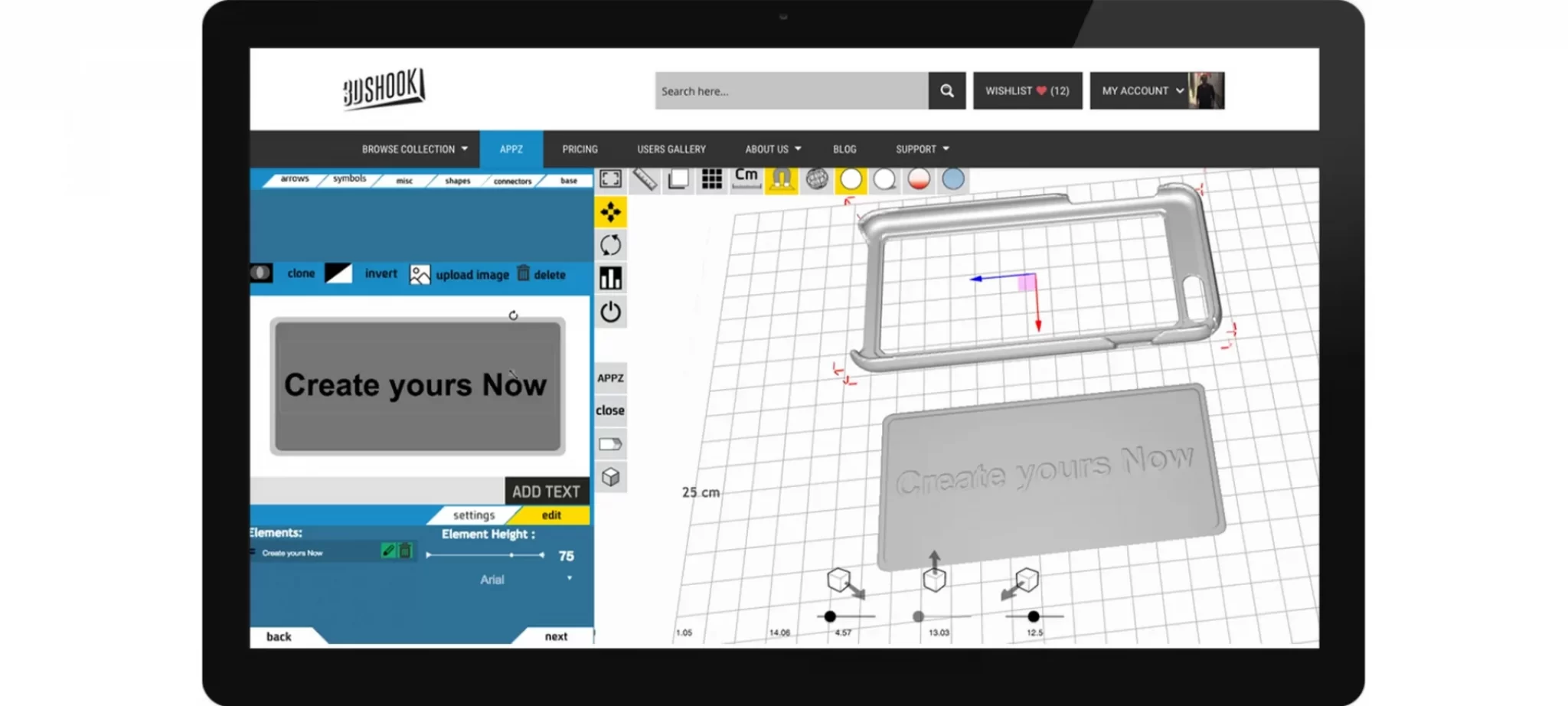 At first glance, you would find 3DShook website similar to any other mentioned in this list. But the real fun comes when its 3D printing designs online are looked at.
They are more fun for 3D print hobbyists to work on. Some models are free on 3D Shook, but most require a fee.
However, when compared to the fee taken on other 3D print design websites, 3DShook does offer designs at a very competitive price.
GrabCAD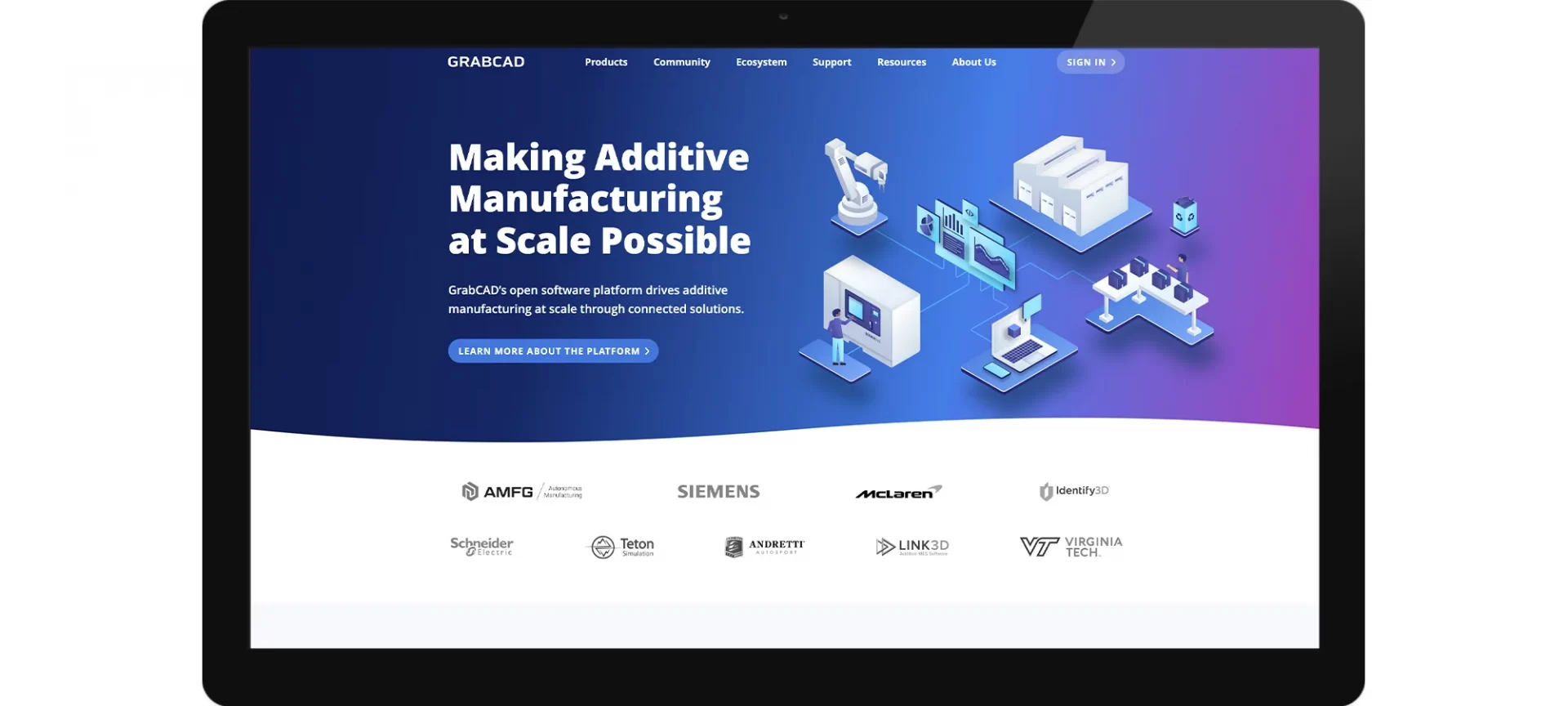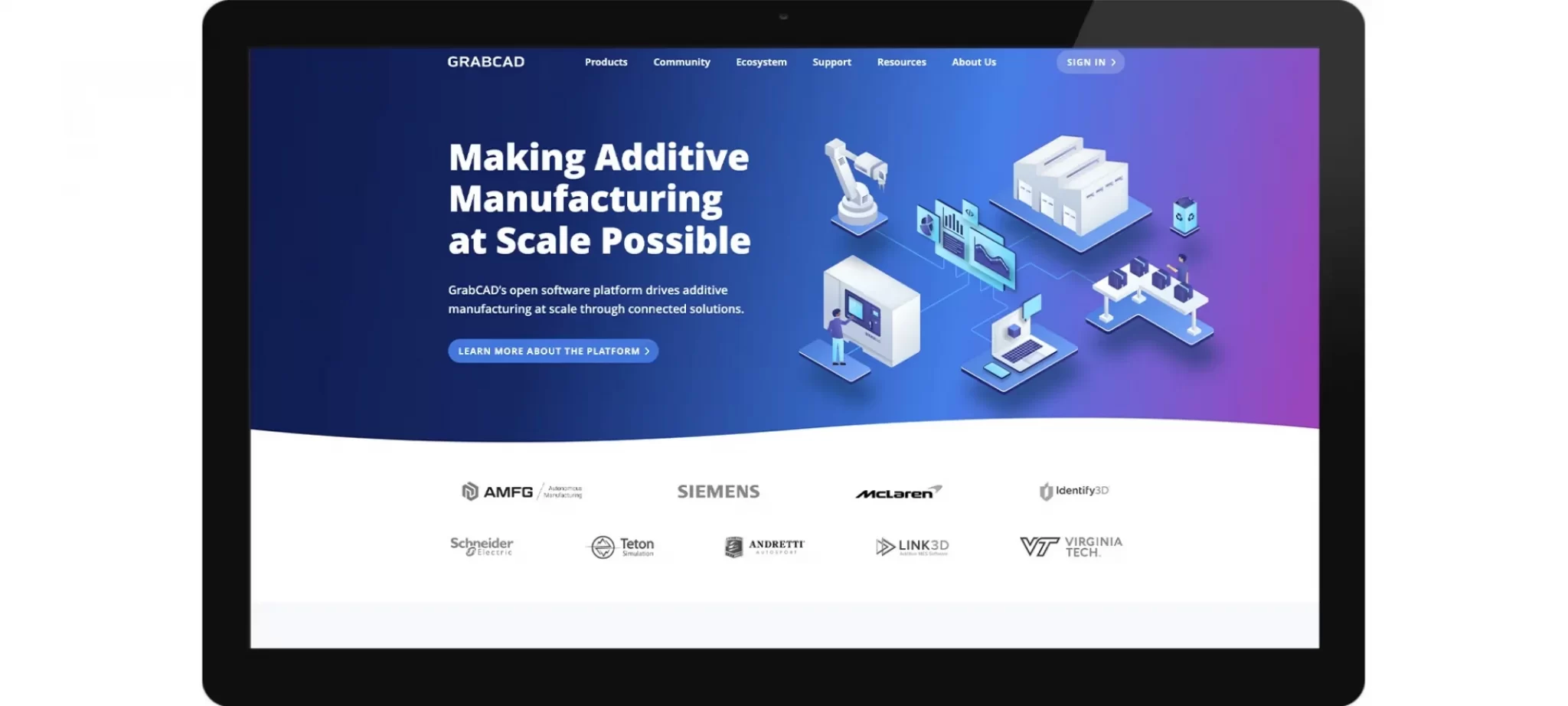 GrabCAD has one of the largest online libraries for CAD models. The community that follows and uses GrabCAD is mostly made up of professional engineers, designers, manufacturers, and STEM students.
Moreover, the company boasts by claiming that almost 6 million members use its platform to share files. Not only that but also to get tips on design challenges and work together on improving models.
Today, anyone can get to GrabCAD and have access to about 4 million free files. These files can be easily downloaded. By keeping such a huge library of 3D printing designs online, GrabCAD has taken 3D prints design industry to the next level.
Thingiverse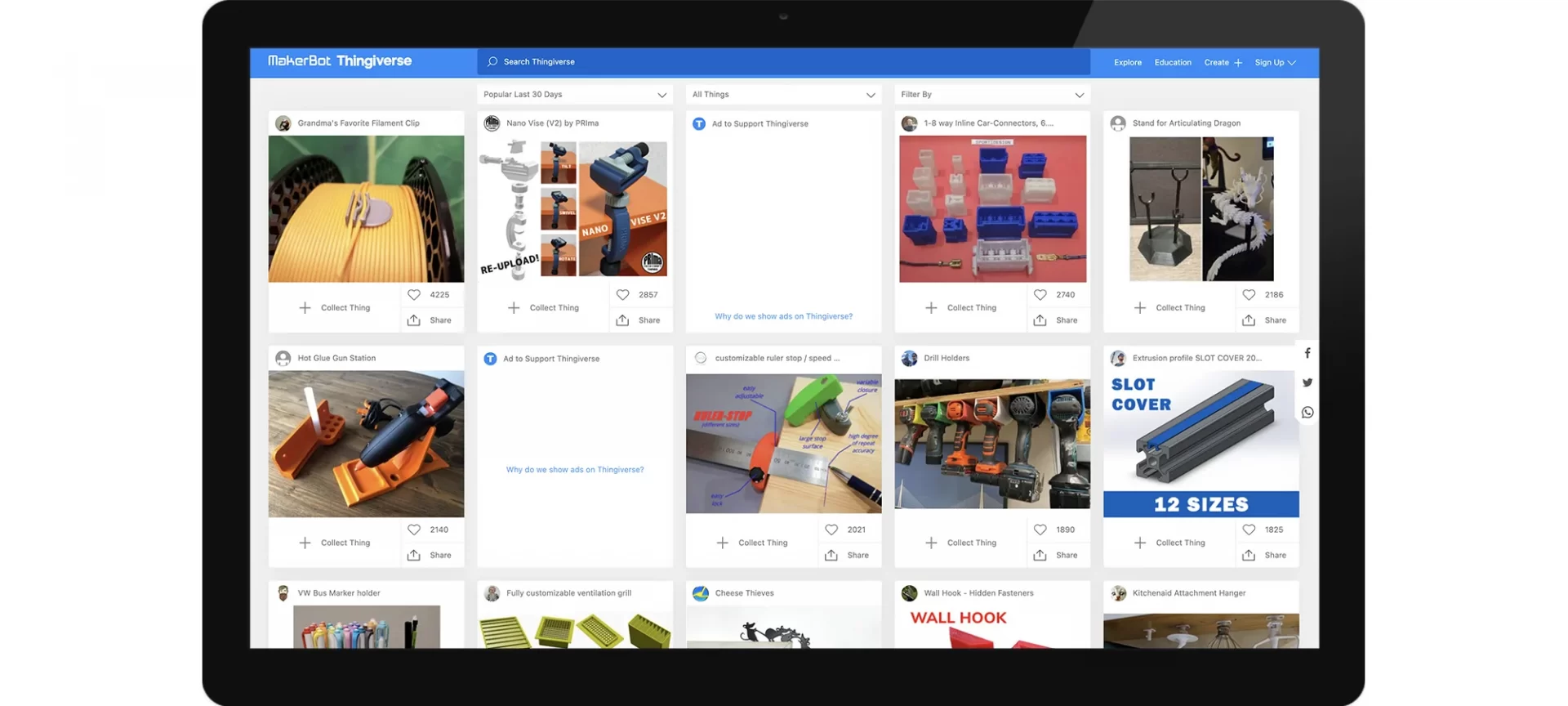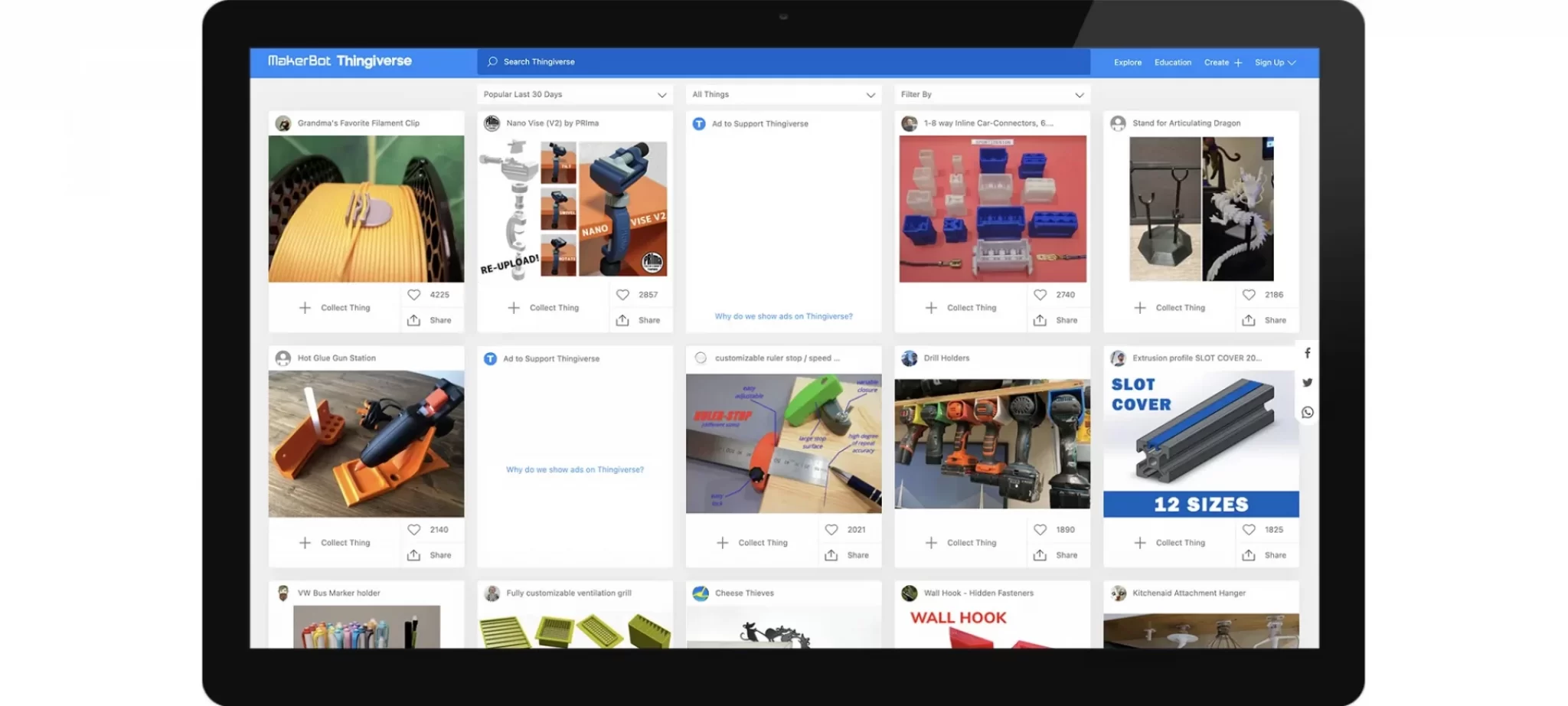 This website is one of the lists of the biggest and most popular databases that print 3D design websites have. Thingiverse is also very popular amongst the engineers and the designers.
This website has a very active maker community behind it that offers free-to-use STL files only. Unlike other websites, one doesn't even need to open an account in order to download a 3D model from their site.
Sometimes their database can seem slightly less organized than the cleaner and simpler design of sites like other websites.
But this doesn't mean that one cannot find a file on this website. Makers of this website constantly try to come up with updates on this website to make it simpler.
MyMiniFactory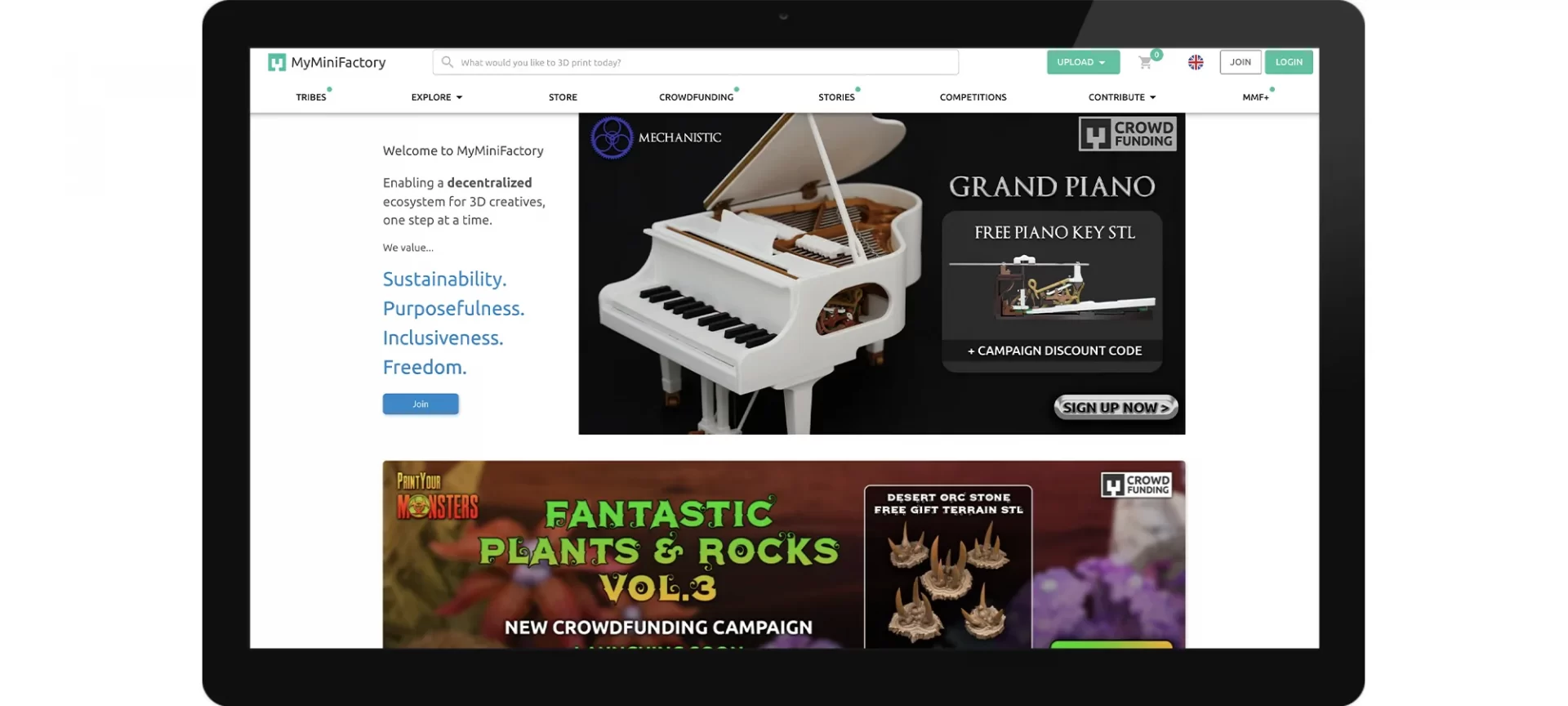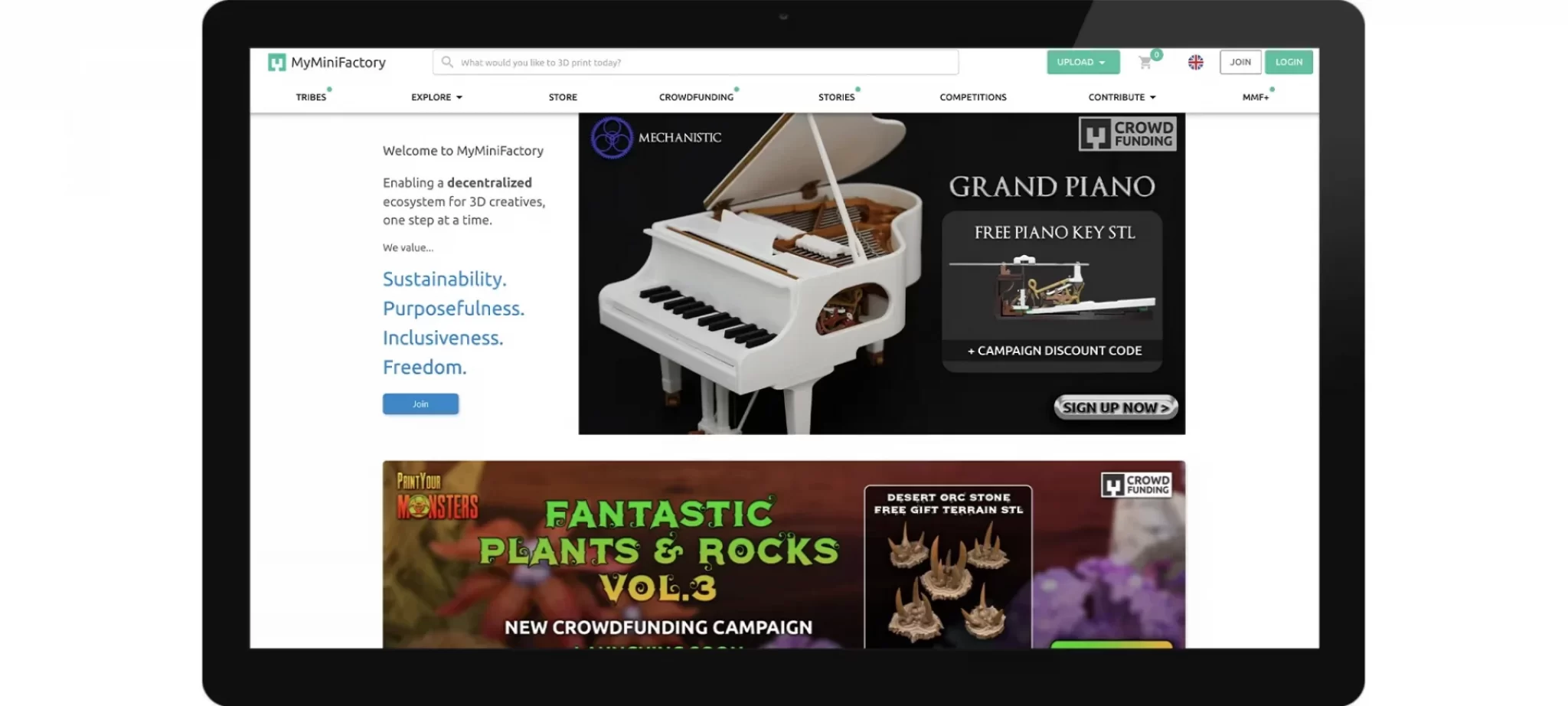 MyMiniFactory is a platform that is focused on a specific aim that means to benefit the 3D designing community. The website aims to increase collaboration between 3D designers worldwide.
They are doing this by enabling them to share their work freely without any constraints. MyMiniFactory website offers free file access specifically made for 3D printing.
The files that are uploaded to the platform are carefully selected and tested by community members according to website standards. In addition to having a database of thousands of files, MyMiniFactory has a service that allows you to request files from a professional designer.
So if you as a user cannot find a specific type of a file on the website, you can get in touch with the designer and ask for it.
3D Warehouse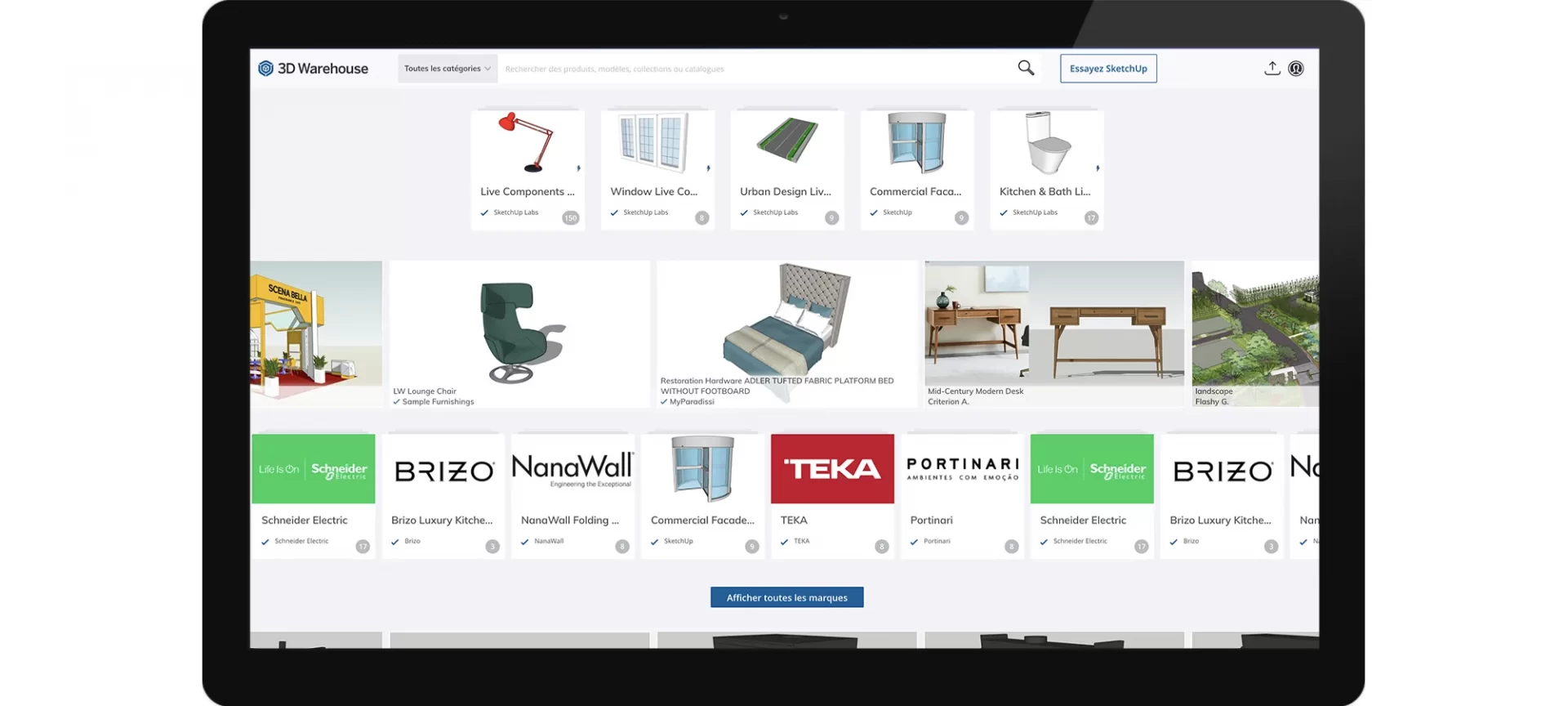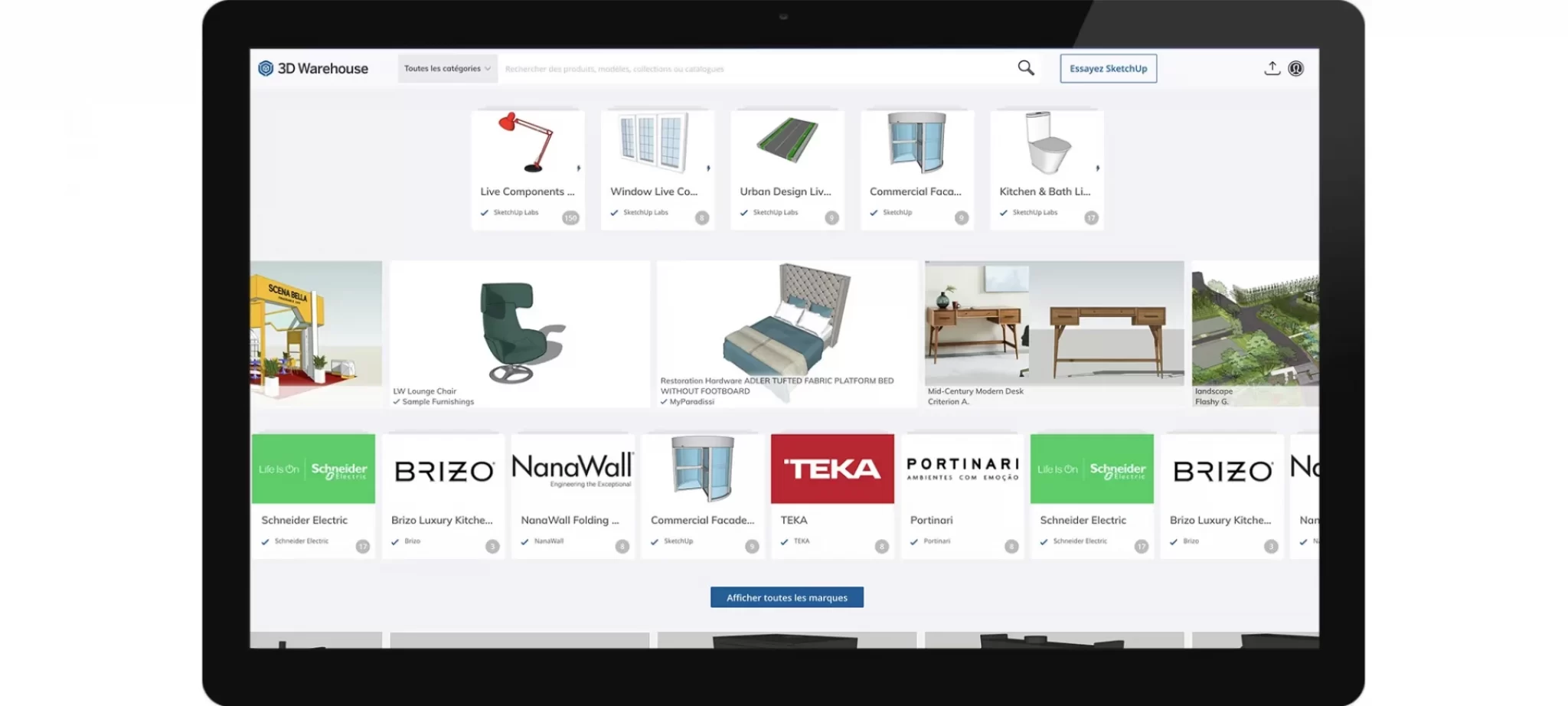 3D Warehouse offers 3D product design, scale models, architecture, and many more things that are created using 3D modeling software SketchUp.
So everywhere on the 3D Warehouse, you'd simply be able to hear 'geometrical'. Luckily at 3D warehouse they also let you filter their database for 3D printable models by selecting 'Only Show Printable Models' in their advanced search function.
All other models except for that can be made 3D printable. This is because of the website's connection with the 3DPrintCloud.
STL Finder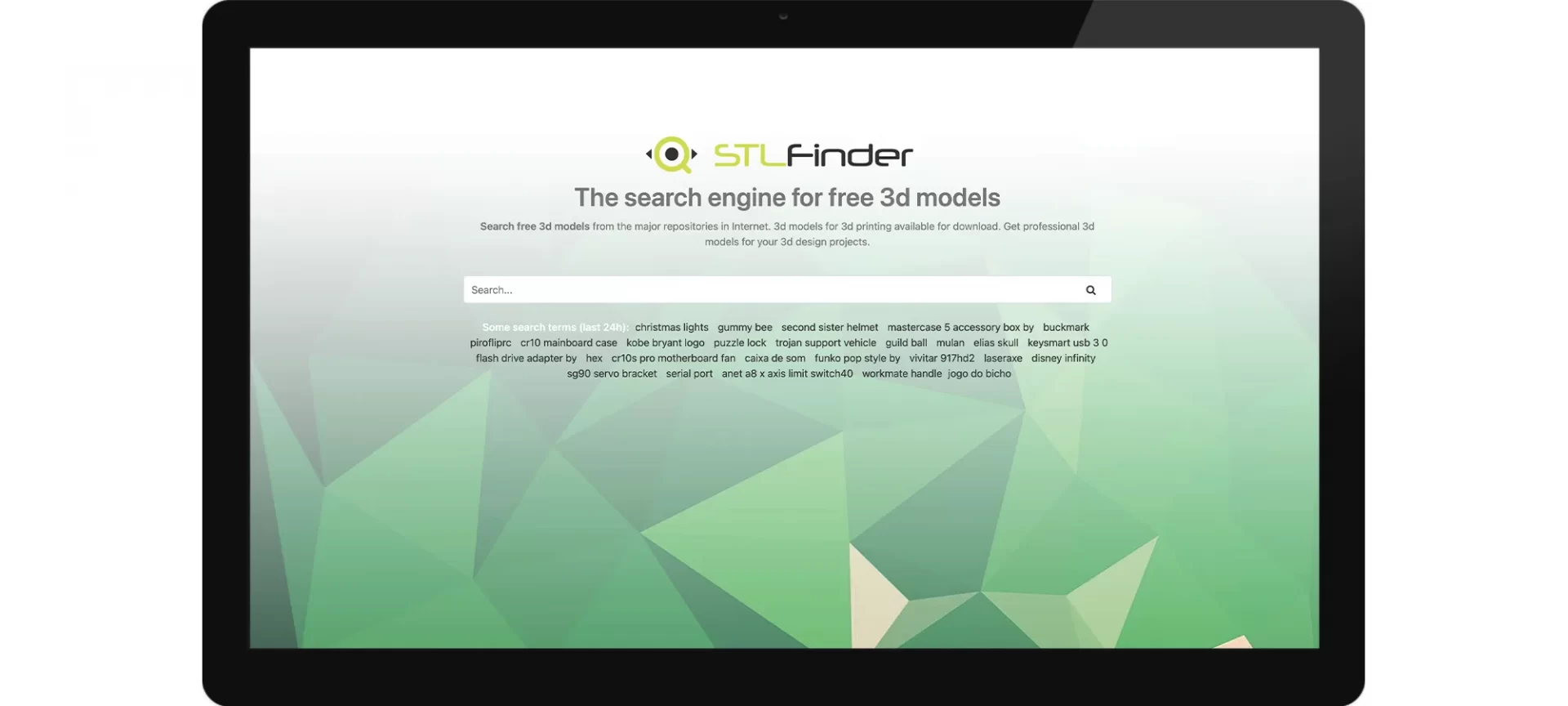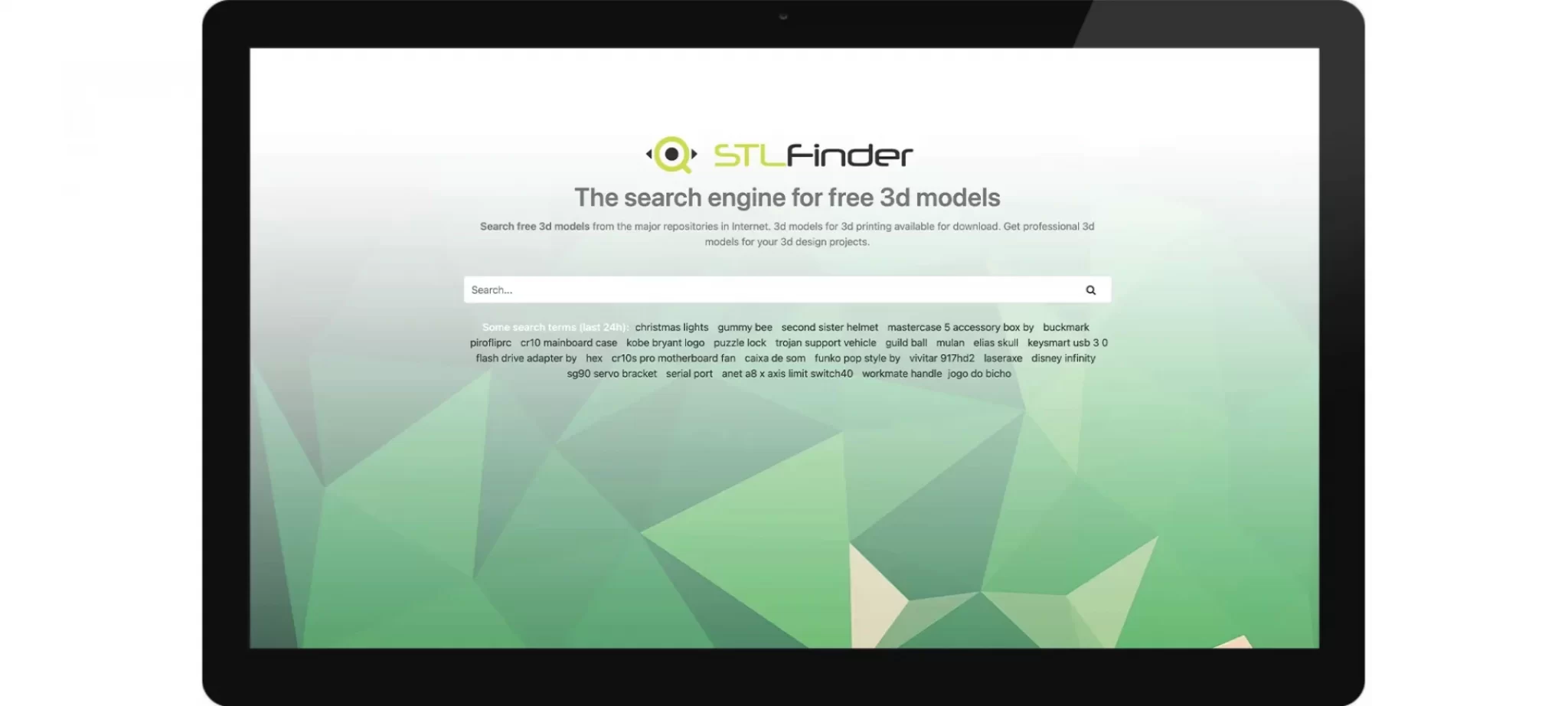 You have to log in to STL Finder to access the 3D print designs that they offer online. When you log in to the STLFinder site, you will find a very basic page that will have a search bar.
Here you can type in the 3D print design file that you are looking for. This platform will then suggest all the models associated with your design that you will be able to find on other online sites.
STLFinder does not have its own database and so it uses other website's database. Therefore it can be said as more of a search engine that will allow the user to compare all the designs available on the web.
This saves users' time which he/she spends on ten sites! Because here he/she would be able to compare it at once. All one needs to know is the description.
STLFinder uses the description of each 3D file that is indicated on the source platform and sends it back to the source platform so that the user can download the model and print it.
3DExport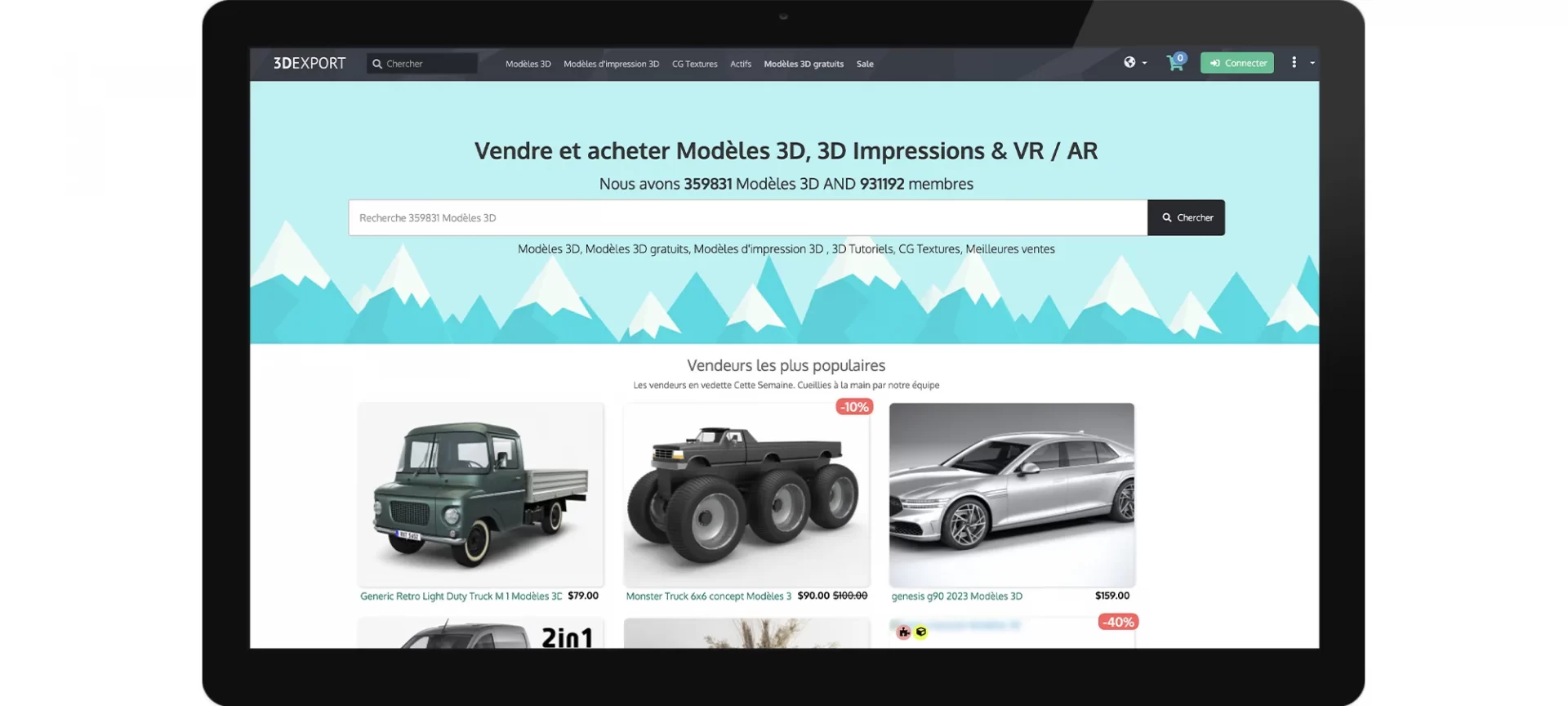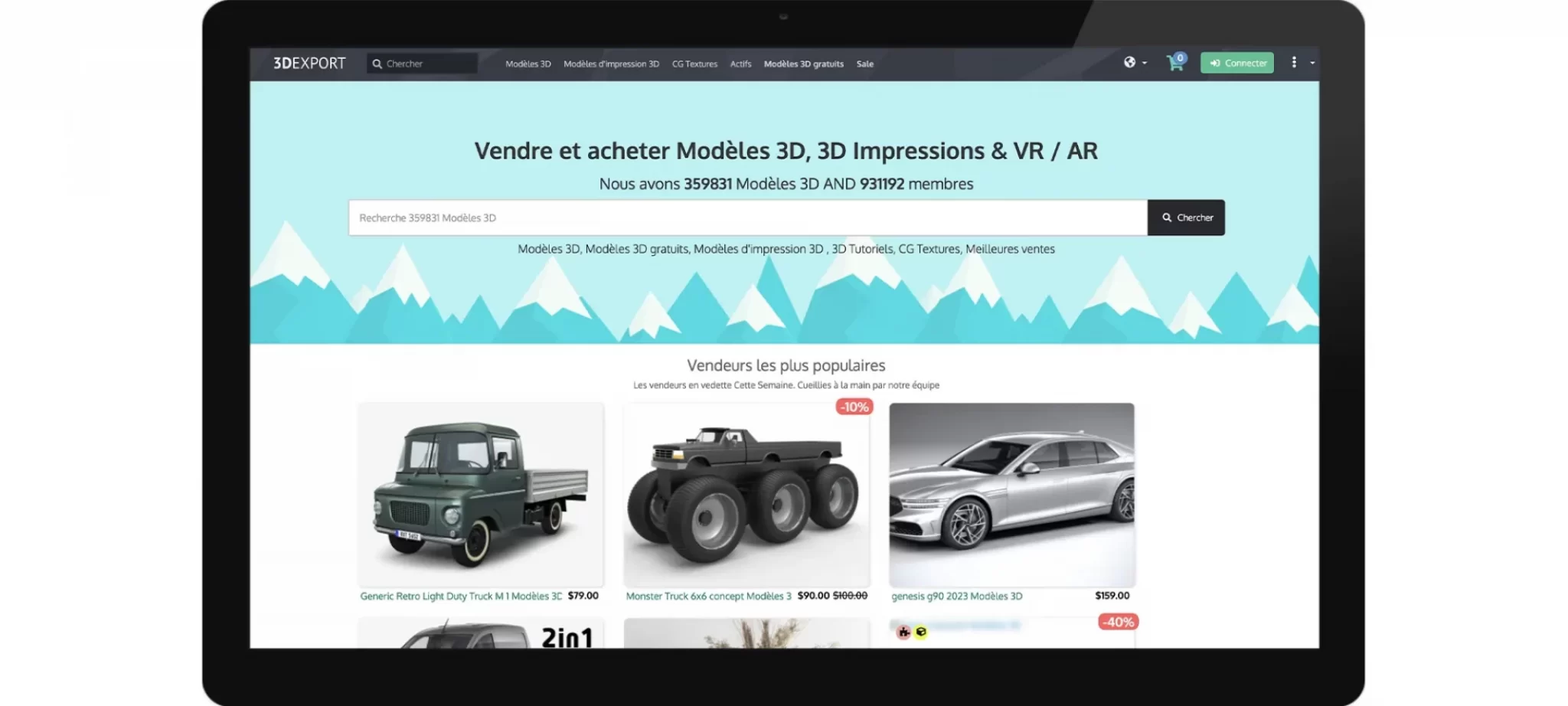 With its iconic Prusa i3 design, Josef Prusa defined a new standard for FDM 3D printers.
Covering all bases, he offers his own open-source software PrusaSlicer, own filament Prusament, great documentation, a database of Prusa users, and a free and well-sorted file repository.
The newcomer repository was launched in 2019. Its free 10,100+ models can be downloaded as STL files and are usable on all FDM machines.
XYZPrinting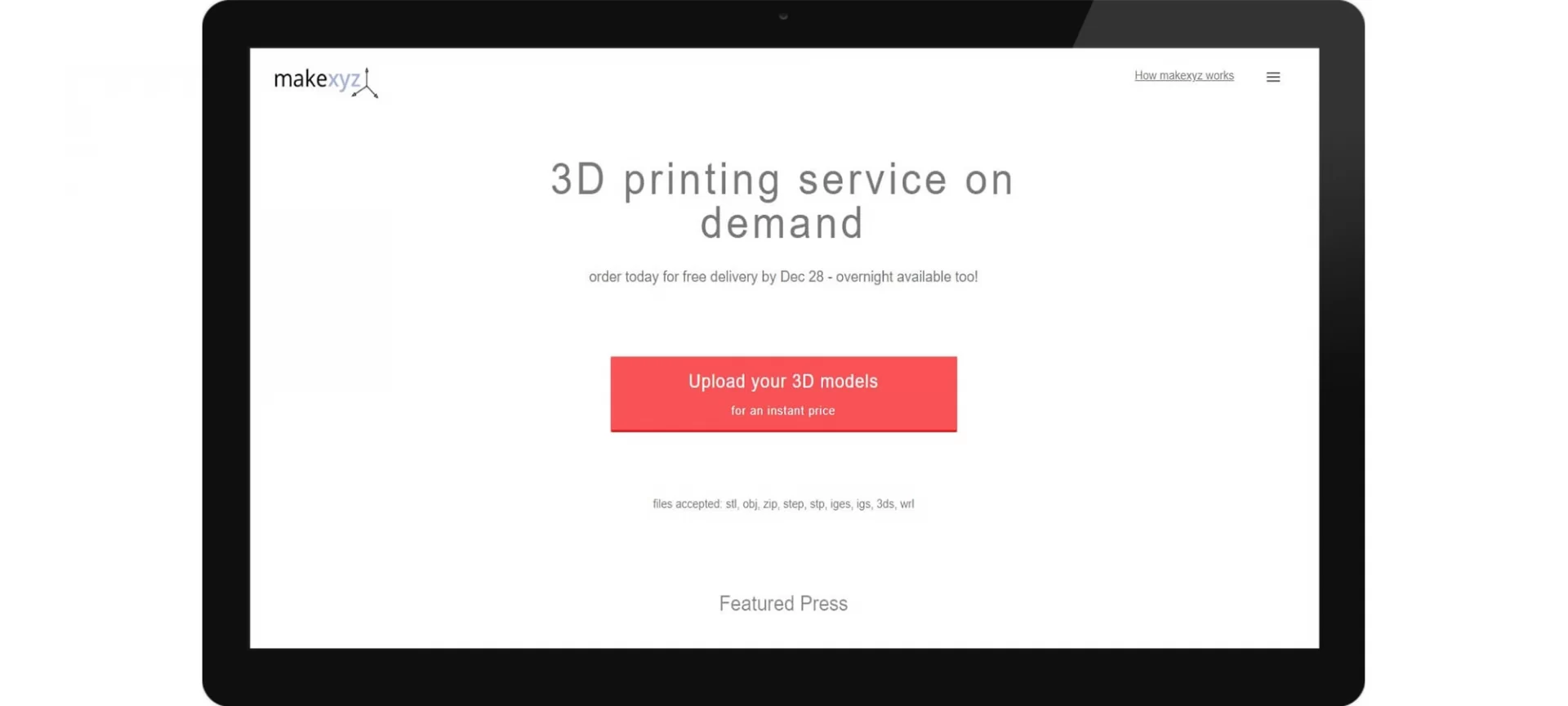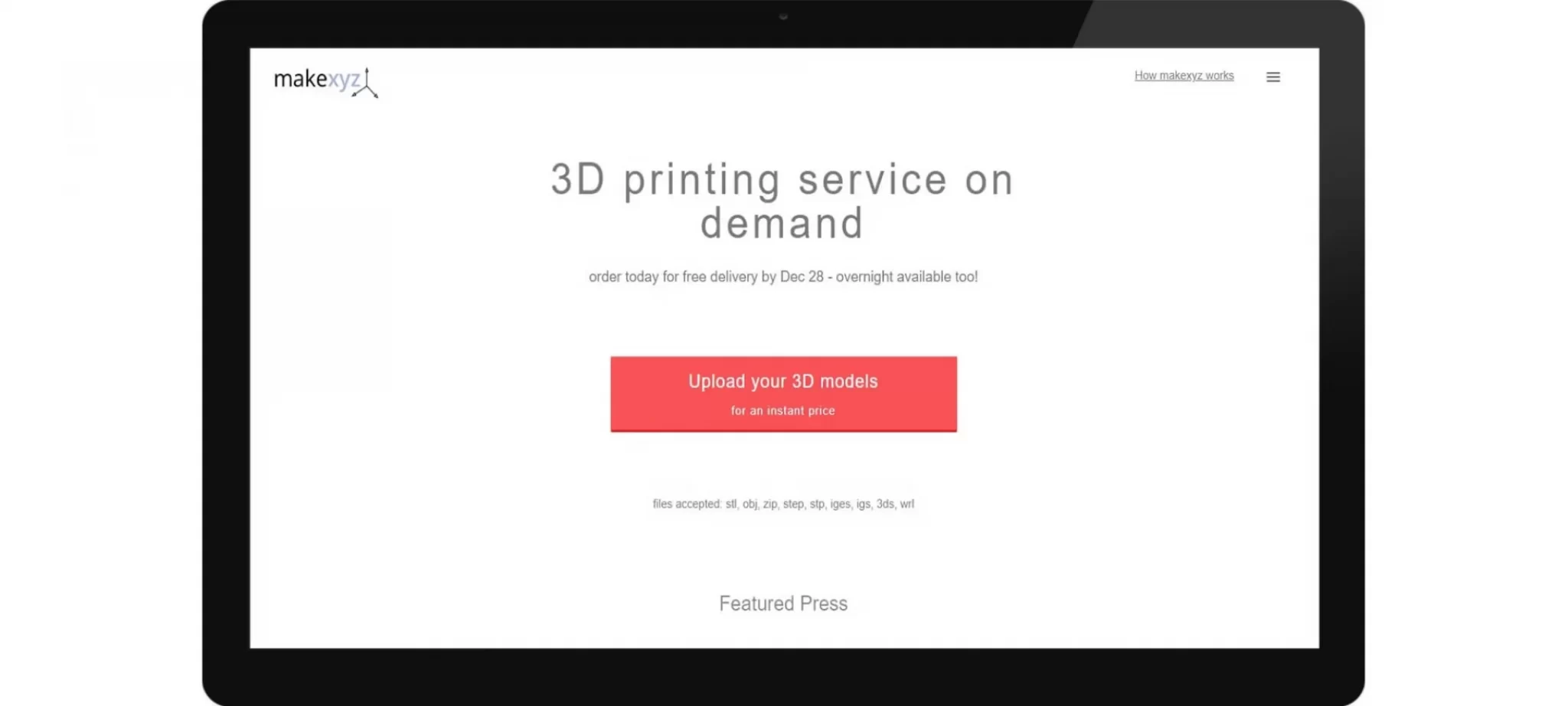 Taiwanese manufacturer XYZprinting has a dedicated 3D gallery of free STL files to download. There's no digital rights management that we could find, but you have to first register with the site to access the 3D printer models.
The majority of items here – some 10,000 models altogether – do not appear to have been printed, given the preponderance of renderings over photos of physical objects.
But it's reassuring to see that they have dedicated repositories for stereolithography (SLA), dual-extrusion, and also color 3D printing.
Repables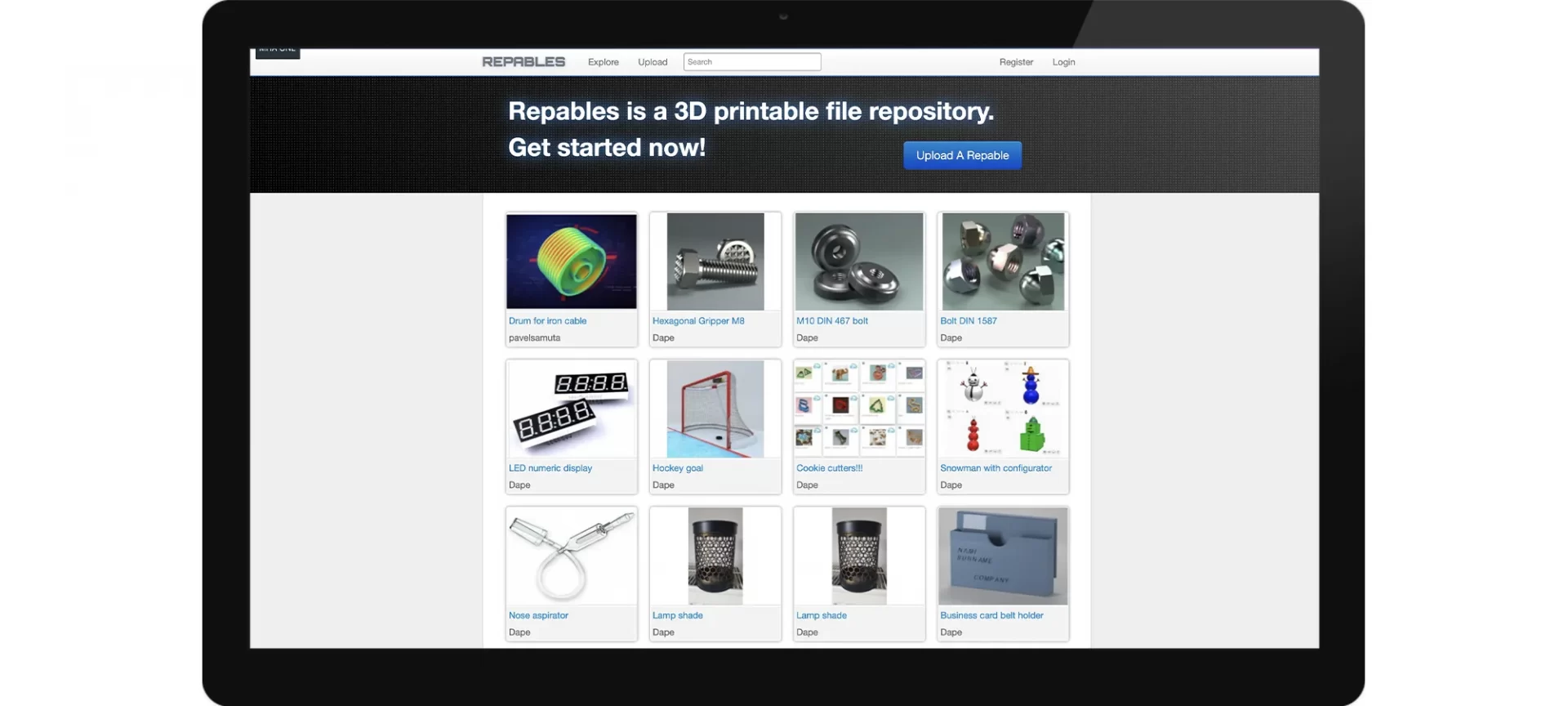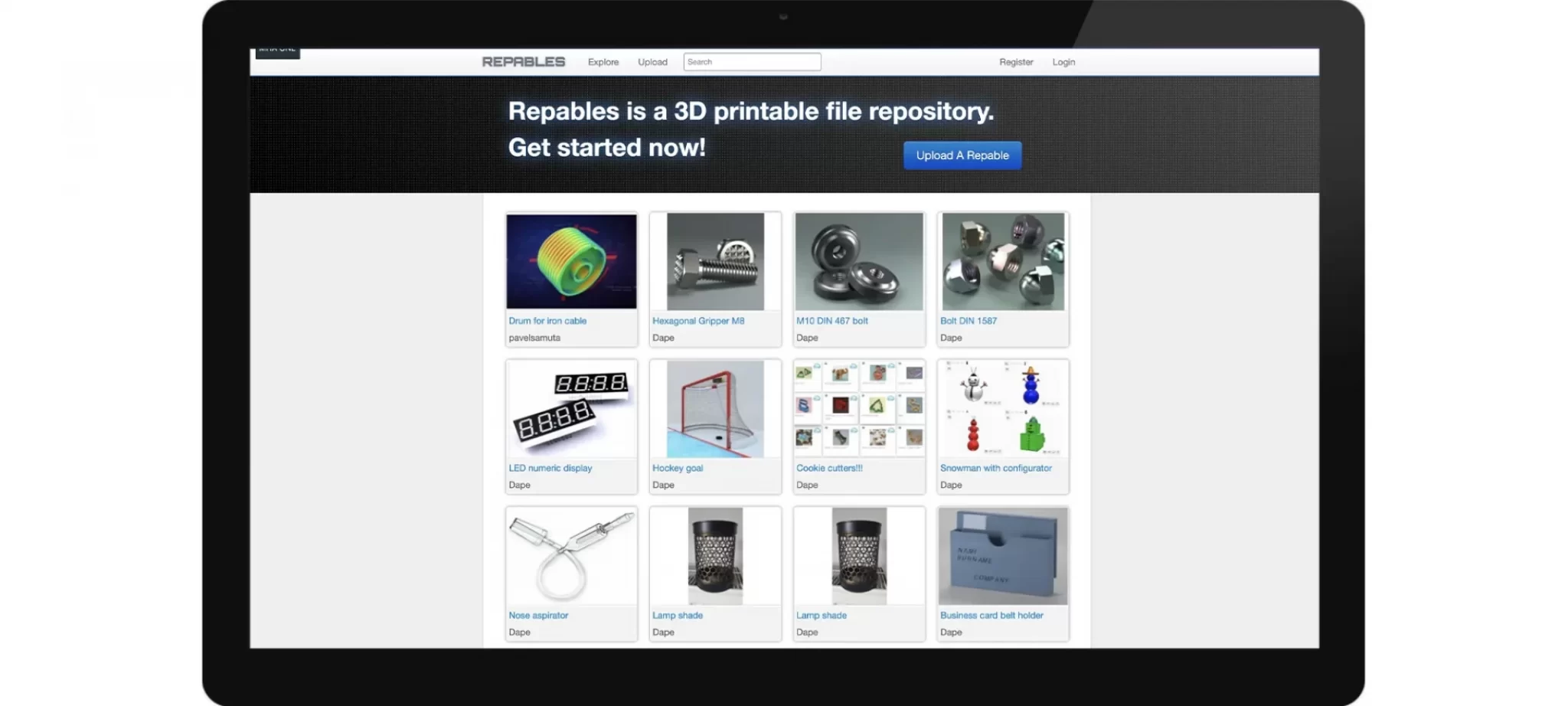 Repables is a straightforward repository to download some 960 free STL files for 3D printing.
There aren't any new-fangled community features here, just a barebones website that allows users to upload the 3D printer files they want to share and distribute.
The site contains a lot of small, simple designs, with a nice selection of everyday items and replacement parts for open source printers.
Libre3D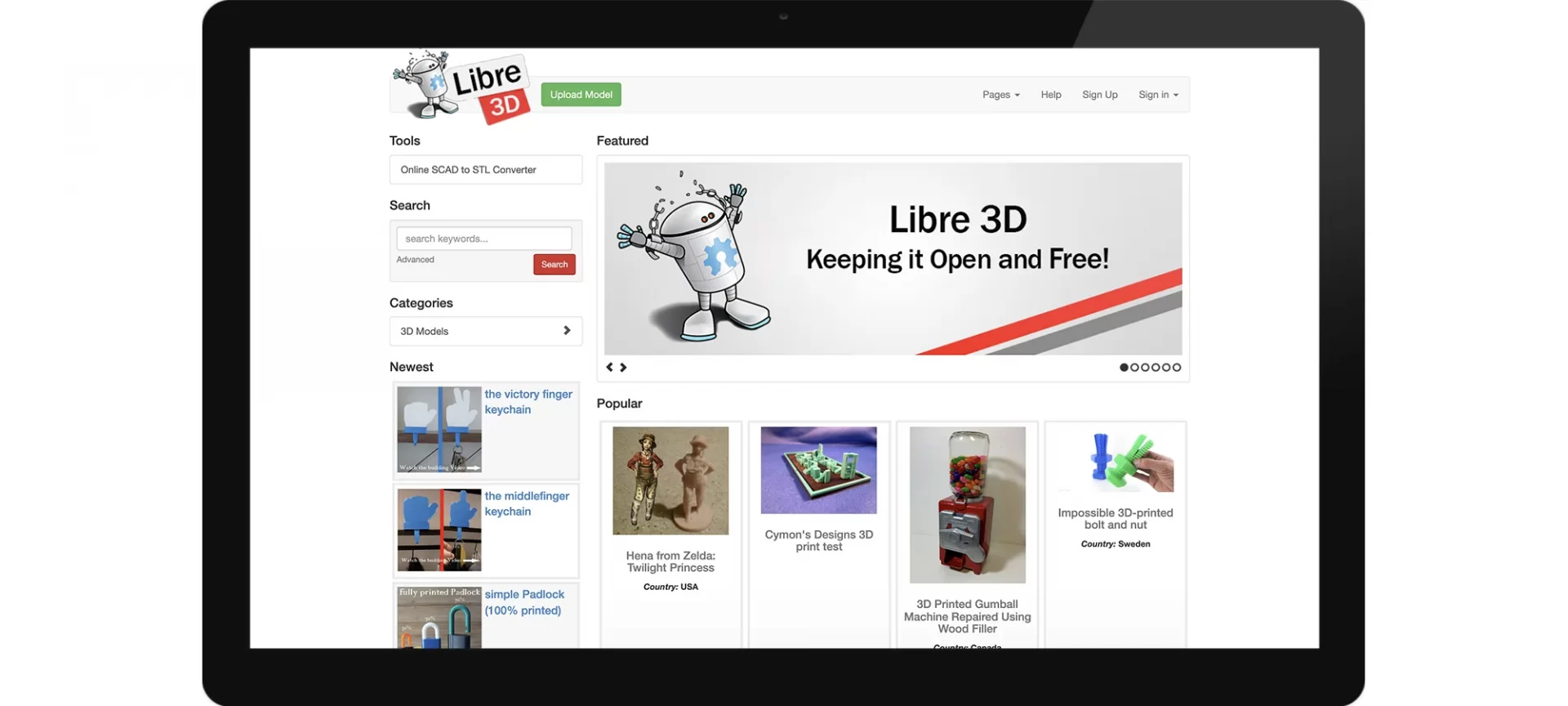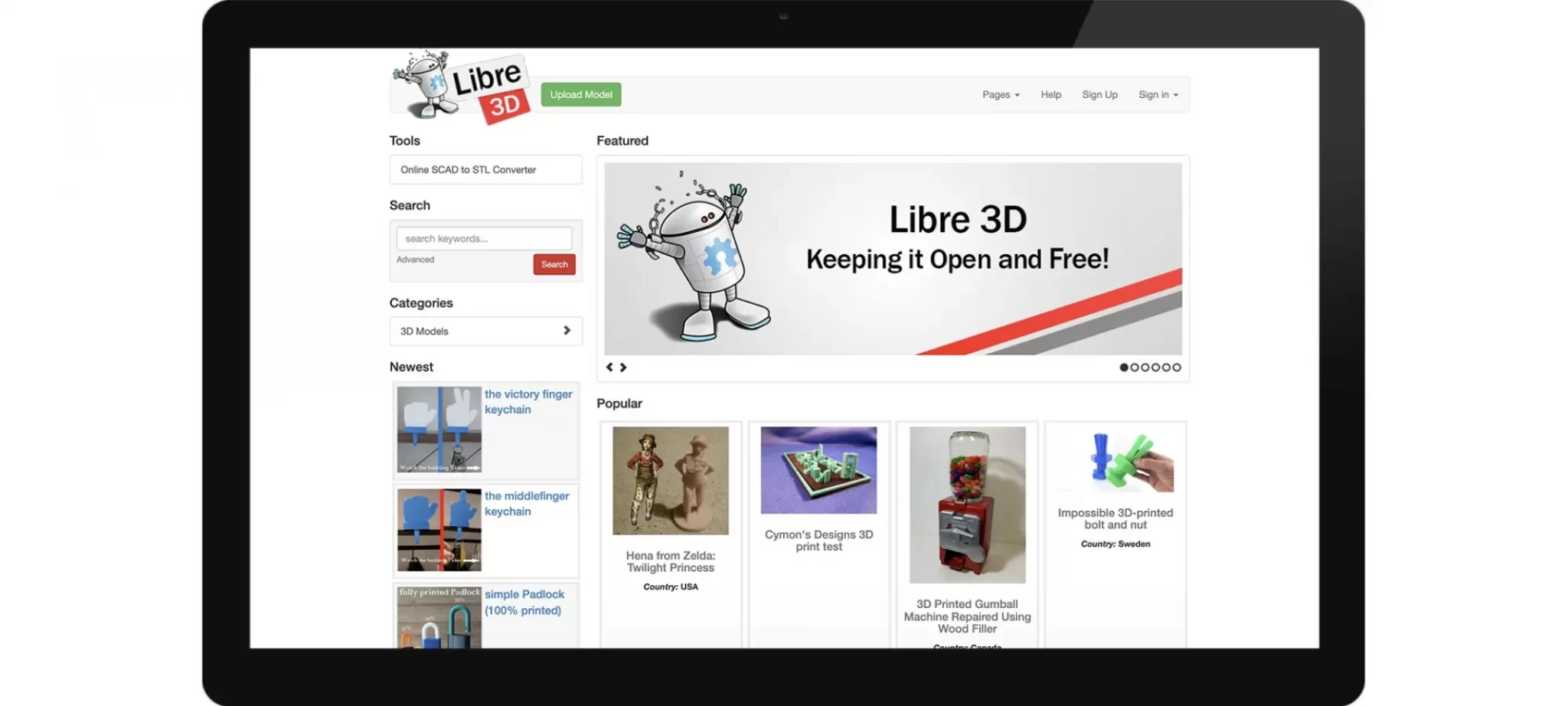 This is the place to go if you're a devout supporter of the open-source 3D printing movement. Why? Because, none other than the inventor of the RepRap Project, Adrian Bowyer, sits on the board of directors.
Libre3D is a dedicated resource for 3D printing help with over 300 free STL files to download and much more.
SketchFab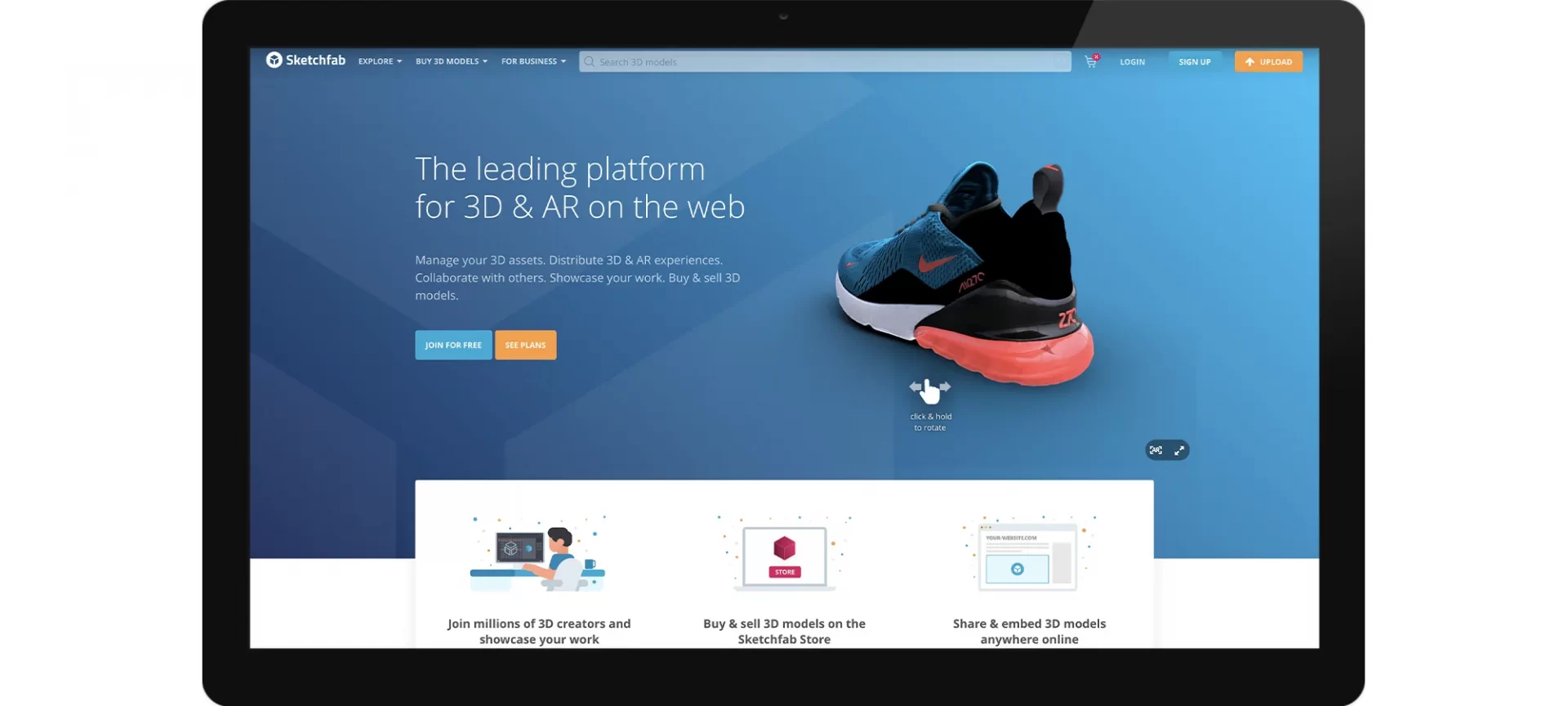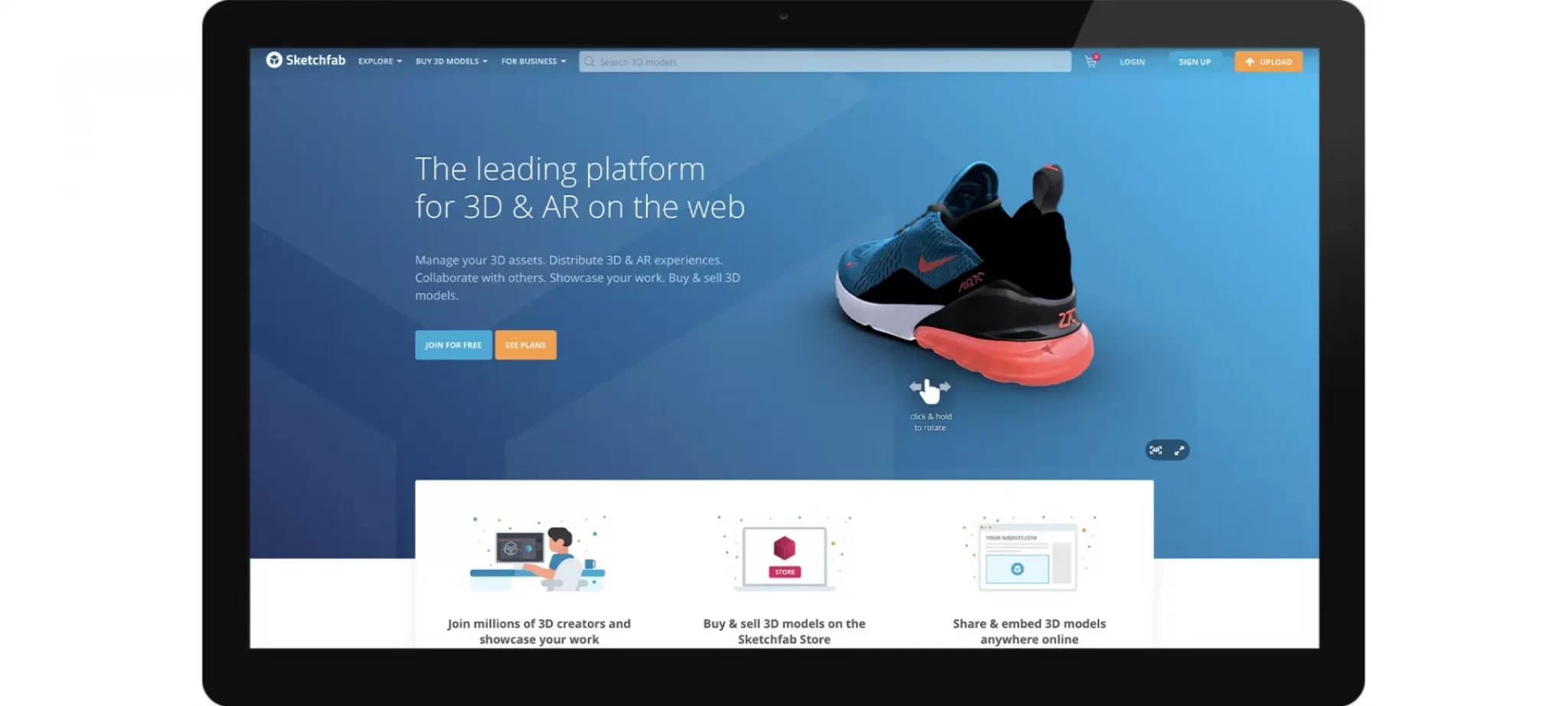 The website was created in 2012. Sketchfab is a platform that features a 3D model viewer that its users can use. In addition to this function, it also offers a separate section where community users can browse, rate, and download existing 3D models on the web.
The other interesting fact about this website is that it includes all types of 3D design. This fact makes Sketchfab a very broad platform for users.
Therefore, if any user wants to focus on 3D printing, he/she must go to the STL labels section. At that place we can find all the files for additive manufacturing under Creative Commons licenses, some being free and others not.
Yeggi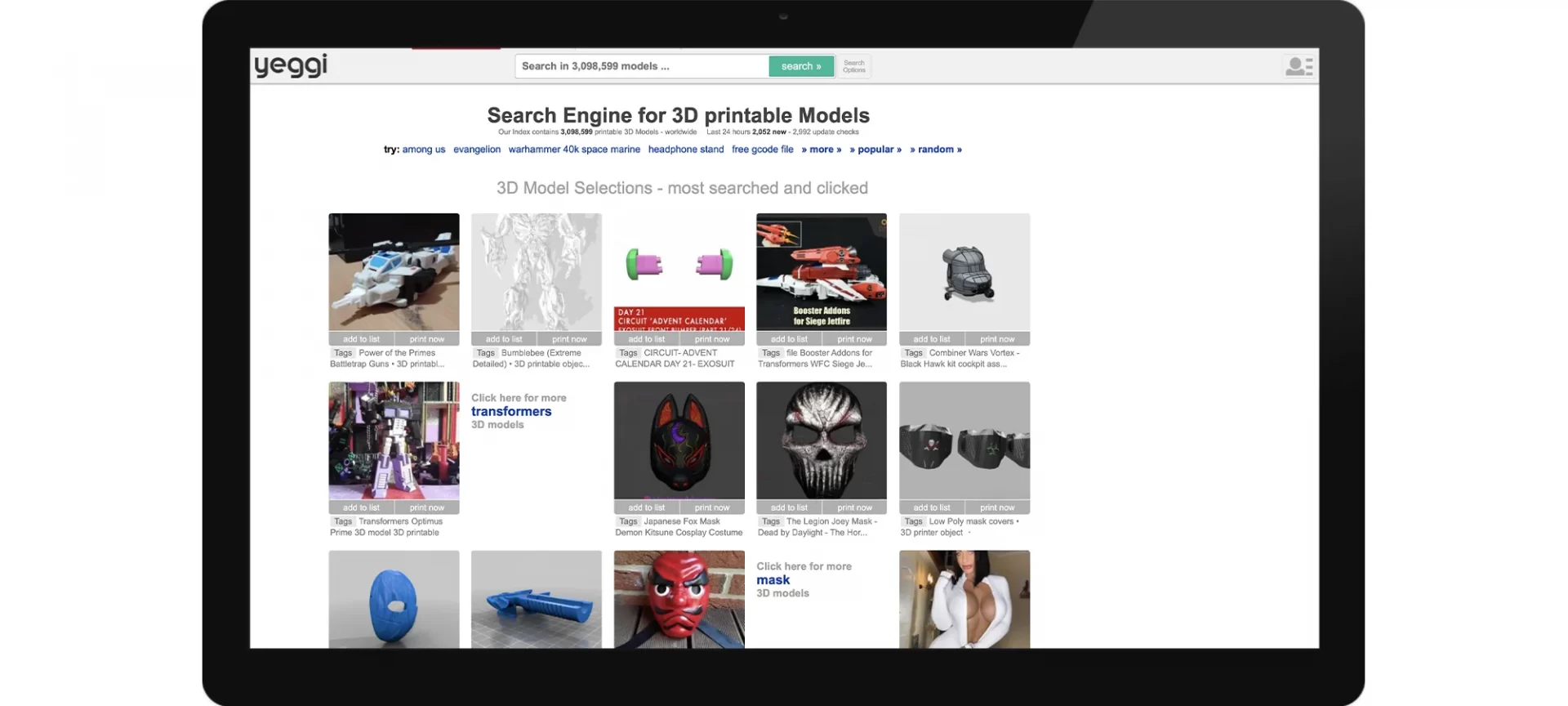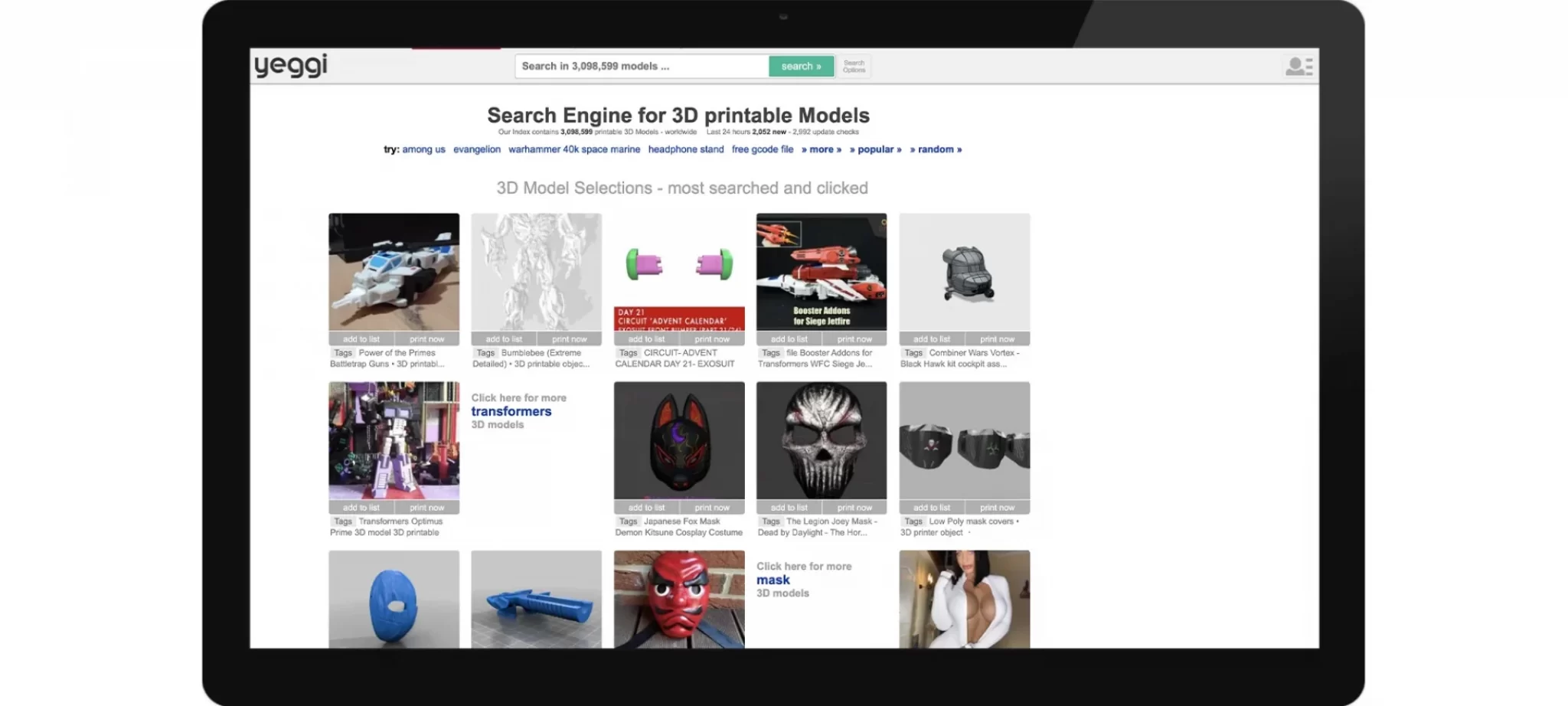 Just like STLFinder, Yeggi too is a search engine that will allow users to find what you are looking for among more than 2 million STL files available on different platforms.
However, unlike STLFinder, Yeggi offers more filters and options than its competitor.  SO if STL Finder searched from a limited amount of databases, Yeggi would search from more.
Users will also be able to choose between free or paid files, popular models, recently added models, etc. Because of such features, Yeggi is probably the most popular search engine in the additive manufacturing market.
YouMagine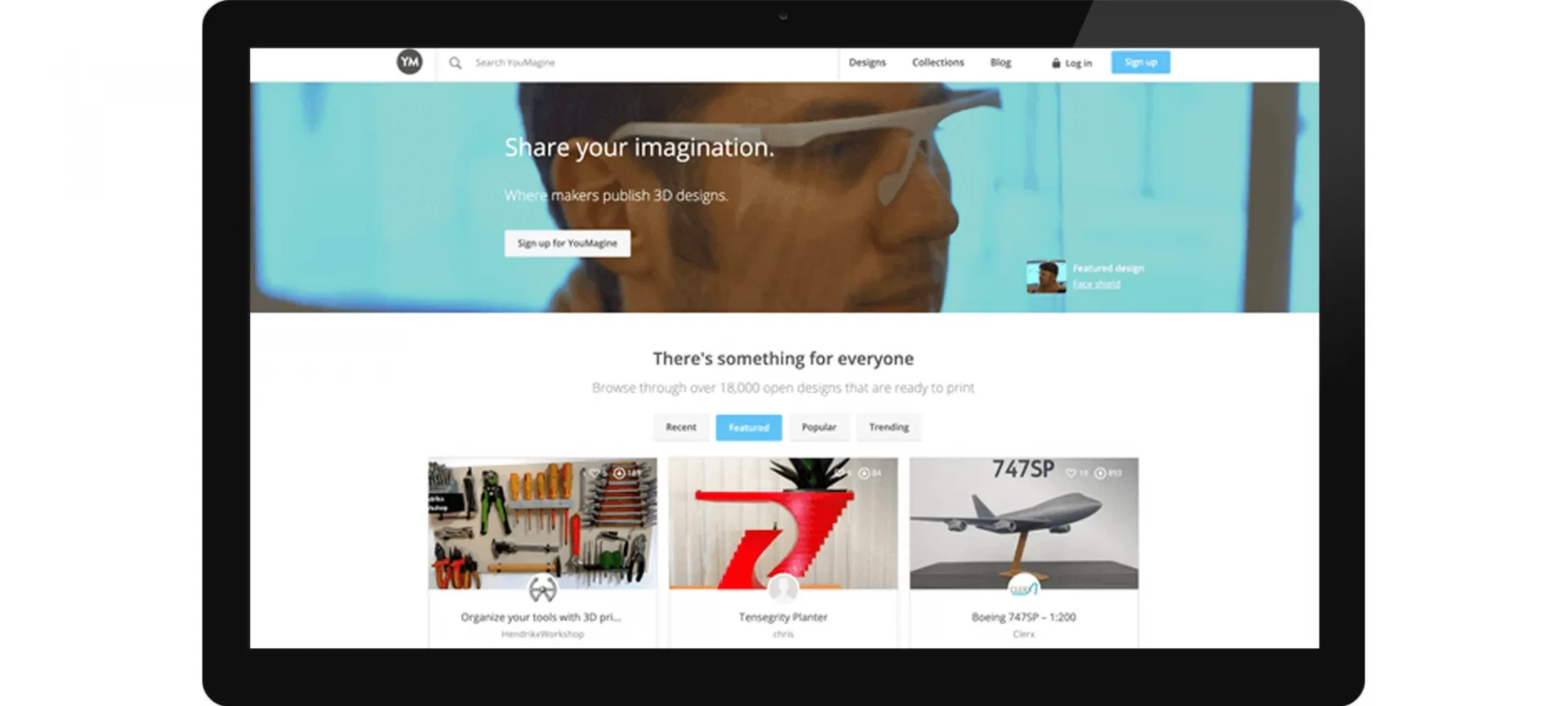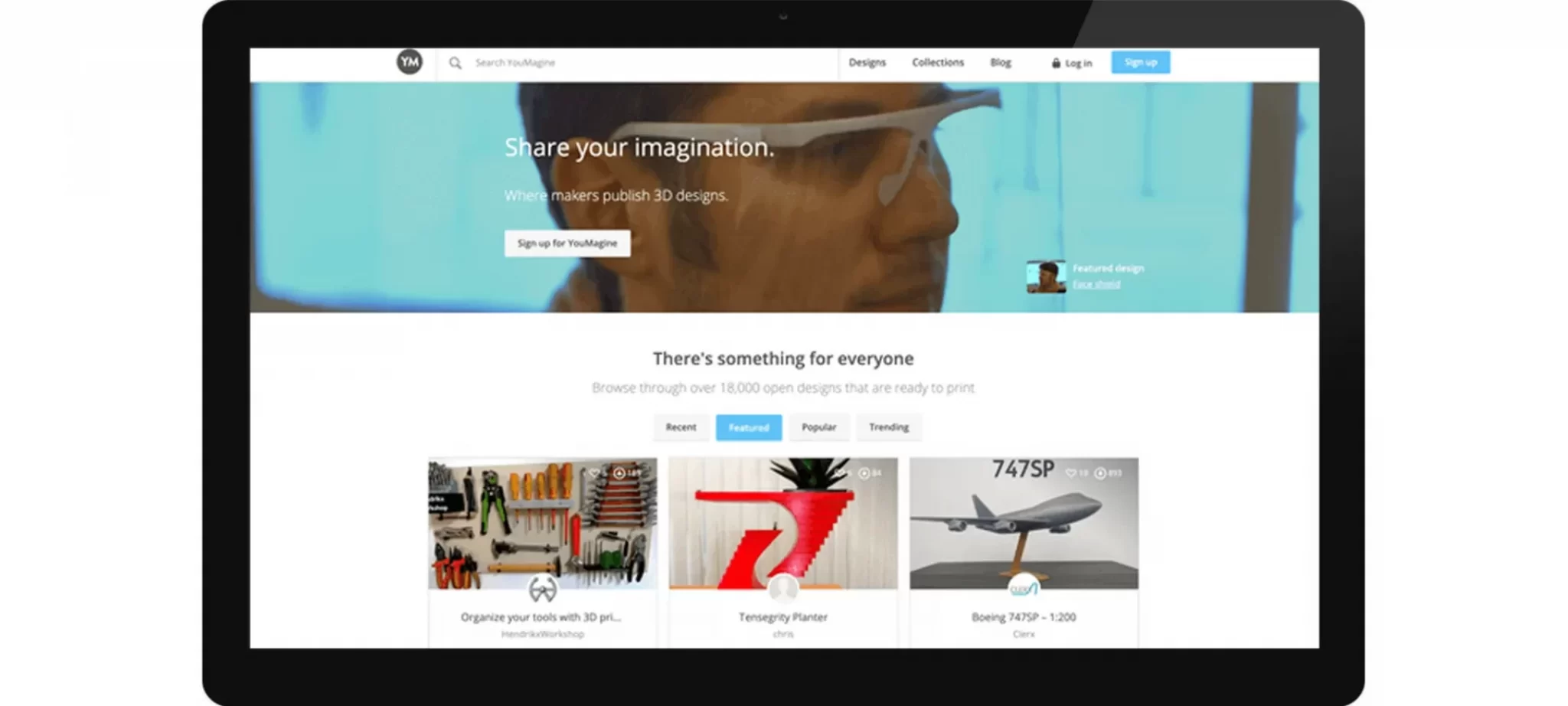 Created by the founders of Ultimaker, YouMagine platform now gathers 16,000 free STL files and brings together thousands of designers and makers who want to share their ideas and invent together.
The templates are mainly open-source, leaving the possibility for any user to modify designs if needed. YouMagine gathers all kinds of files, from small decorative figurines to functional prototypes like a wind turbine.
TurboSquid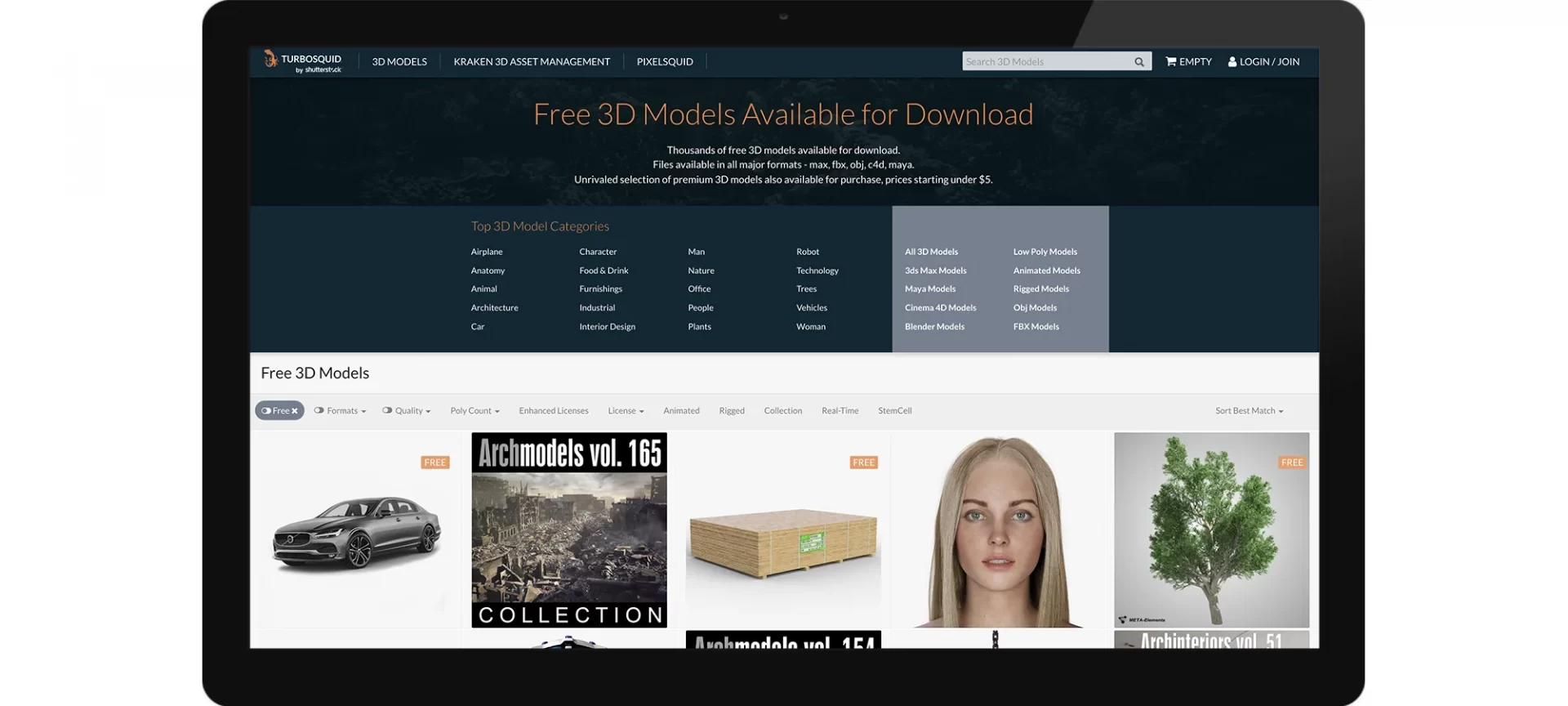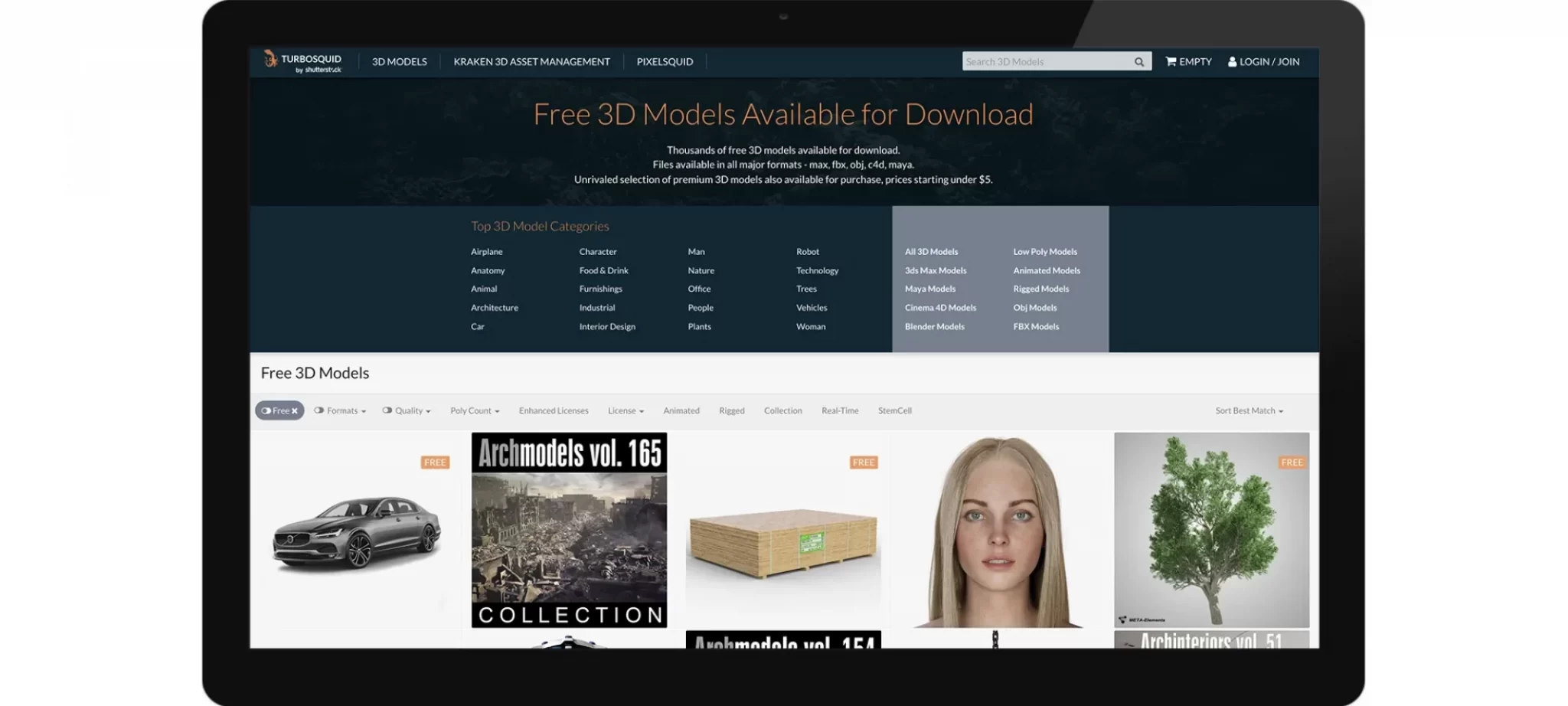 One of the oldest websites to feature on this list is TurboSquid. This website is easy to navigate and it offers 815,000 of both free and premium 3D models.
TurboSquid is geared more towards digital content creation than 3D printing, there is still a limited selection of free 3D printable models on offer at this website.
User can be able to filter by filetype aids in finding them — tick the checkbox against STL to show the 42,000+ 3D printable designs.
The Conclusion
Have you been trying to find a 3D design for your next print project? Why don't you look for the popular 3D printing designs available on various online websites available for free?
You can download the STL file directly from these choices above and carry on with printing right away.
We have curated the list of most popular ones, famous for unique designs and friendly user-interface. Check out the list and print the one that seems close to your expectation.