After the 3D printers took a huge leap of development, the companies investing in the manufacturing of 3D printers surged exponentially.
There is huge competition for designing affordable 3D printers which can be operated easily. And, many companies have succeeded too.
Now, you can buy a 3D printer for as low as $200. This trend is expected to rise and 3D printer companies are anticipated to come with better options without increasing the current price range.
When 3D printers were first designed, it was focused on making the manufacturing of prototypes easier and convenient.
With time, the application rose and companies started finding ways to utilize the technology for various other usages.
Today, we can only count as the numbers of applications with 3D printers continue to grow.
From many options, here are a few of the major 3D printer manufacturers who have tried to make 3D printers available for individuals as well as small scale manufacturers.
Carbon


Carbon which is legally known as Carbon3D Inc was founded by Philip DeSimone and Joseph DeSimone in 2013. It is headquartered in Redwood City, California, USA.
The company is engaged in manufacturing 3D printers that work on Continuous light interface production.
The process includes photopolymerization for creating solid objects which have smooth sides using resin.
The printers developed on this technology were able to produce smooth parts unlike the ones produced by many commercial 3D printers.
In this process, the liquid photopolymer resin is treated with the ultraviolet light which solidifies the cross-section in exposure, layer by layer, forming the 3D parts.
One can print many shapes using the 3D printers manufactured by Carbon.
M1 was the first 3D printer introduced by Carbon that offered general purpose printing. The size of the objects printed was low and the light display was done using 75μm pixel. The printer was manufactured to support a variety of materials in the resin form.
Later, M2 was released which almost completely replaced M1. Using the same resolution, the company came up with a larger build space in M2.
This was specifically designed for dental labs.
There are other machines released by Carbon too such as Smart Part Washer and L1 Printer.
EnvisionTEC

EnvisionTEC was incorporated in 2002 and the corporate office is headquartered in North America, located in Dearborn, Mich.
The international headquarter is in Gladbeck, Germany. As of now, there are almost 40 variants of desktop and production 3D printers available with the company for selling.
These are based on different processes and serve different needs.
The company is focused on manufacturing 3D Printers that can be utilized for mass customized production, finished goods production, tooling, investment casting patterns and many other applications.
The company's customers are from various niches. Medical devices, industries, jewelry industry, bio-fabrication, dental and much more.
The company was founded by a Lebanese immigrant who happens to be the current owner of the company too, Al Siblani.
In the beginning, the company started to manufacture a 3D printer based on the DLP process. However, after research and a series of successful productions, EnvisionTEC came up with its patented solution quoted as Continuous Digital Light Manufacturing (cDLM) technology.
The 3D printers sold range from $6000 to $1 Million. While Micro, Aria, etc are categorized as desktop printers, cDLM, SLCOM and others are usually found in industries for large scale production.
Aleph Objects Inc


This is comparatively a small manufacturer of open-source 3D printers. The most known and popular contribution of Aleph Objects is its LulzBot 3D printers.
Based on open-source hardware and software solution, the 3D printer is in huge demand. The application of this 3D printer has won many recognitions.
Usually able to print low-cost parts, LolzBot is utilized for many cost-cutting projects.
One can even think of it as a cheaper version for many objects that may cost you multiple times when 3D printed with other machines.
For example, low-cost prosthetic hands. The 3D printer has many upsides. It has won many awards too.
For example, "Respects Your Freedom" certification from the Free Software Foundation and "best documentation" by Make Magazine.
Fusion3


The company known as Fusion 3 is a very well known 3D printer manufacturing company and was started by Katelyn Padgett.
Katelyn Padgett found out the linear motion process to better the existing open-source designs of 3D printers.
F306 which was introduced in 2013 by Fusion3 was released with two variants. It was available in a single and dual extruder.
However, the manufacturer of this printer was later stopped in December 2016.
Before the manufacture of F306 was discontinued, the company came up with F400. This version was way better than the first one.
Apart from being based on the XY frame as the other F series printer from Fusion3, there were many new features were incorporated.
The features include enclosed design, automated bed leveling and 32-bit controller for enabling remote management.
The 3D printer could print up to 1.4 cubic feet. Later, F410 also came into existence. The printer was again loaded with better and reliable features.
Such as swappable print heads (different sizes), detection of filament when printer runs out of material with a new conductive, automatic bed leveling system.
Cellink


Cellink was started as a biotechnology startup for designing bioprinters that are able to culture different cell types.
This is done to enable patient-derived implants and many such applications.
The company shook hands with giants like MedImmune, Takara Bio, MIT and others to create better solutions for the medical industry using 3D Printers.
The 3D printers manufactured by Cellink are used for research at various universities.
These include but are not limited to Harvard University, the U.S. Army, Merck, Novartis and more.
The company was incorporated a few years back in 2016. The company is headquartered in Boston, Massachusetts, USA.
Erik Gatenholm and Héctor Martinez together came up with this innovative idea of developing 3D printers that could suit the university set up for research and learning.
As of today, there are more than 600 labs around the globe that are using the 3D printers designed by Cellink.
Airwolf 3D


Eric Wolf, a Mechanical engineer who happens to be a patent attorney too, founded the company Airwolf 3D in 2012.
The inspiration came to build a 3D printer was after Eric purchased a 3D printer for personal use that was unable to print parts successfully.
Eric took the work in his own hands and designed a few products that are still highly used and sold.
The various products that the company has released so far are AW3D 5.5, AW3D XL, AW3D HD, AW3D HDL, AW3D HDx, AW3D HD2x, AW3D HD-R, AXIOM, and others.
The company became operational for selling completely assembled 3D printers in June 2012. Since then, it has sold many variants of 3D printers.
Headquartered in Costa Mesa, California, USA, Airwolf is a leading manufacturer of many great 3D printers.
The company sells to Saleen Automotive, Honeywell and many other schools as well as those 3D printing from home as a hobby.
Among the top 3D printer companies, Airwolf 3D has provided many successful 3D printer's designs so far. These printers are based on various processes and technology and can be used for different purposes.
MakerBot Industries


Headquartered in New York City, USA, MakerBot manufactures some of the best affordable 3D printer designs for home and small-scale productions.
The company was started in January 2009. The founders of the company are Bre Pettis, Zach "Hoeken" Smith and Adam Mayer who wanted to utilize the RepRap Project at its initial stage.
Later in June 2013, the company was acquired by Stratasys. The company has manufactured some of the greatest hits of 3D printers.
Replicator+ and Replicator Mini+ are two of the most popular 3D printers that are sold by MakerBot.
Other products include Cupcake CNC, Replicator 2 Desktop 3D Printer, Replicator Mini Compact 3D Printer, Replicator Plus 3D Printer and many others.
For some time, these products ruled the desktop-based 3D printer series. These are still known as few of the major selling 3D printers in the world.
MakerBot also hosts the online community known as Thingiverse. This community is focused on serving those who are enthusiasts of 3D printing.
One can upload 3D printable files, collaborate with other members on 3D printing projects and can utilize the open-source hardware for 3D printing as well.
Printrbot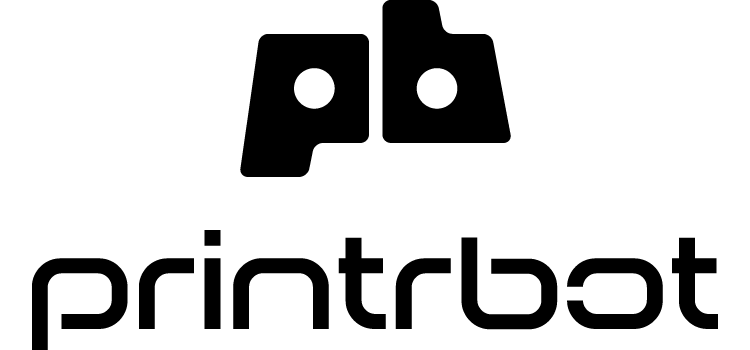 Founded in 2011 by Brook Drumm, this company aims to bring 3D printing technology to home users.
The company claims that the 3D printers manufactured in the company are best for individual use and for learning.
The small size 3D printers with minimal cost and less assembling efforts have become popular among schools and small learning centers as well.
One can purchase fully assembled 3D printers from Printrbot or can opt for kits as well. The printer can print in ABS and PLA.
The material can be used from the company itself or from other third party sources.
The material is melted and extruded layer by layer to print the 3D objects as per their digital prints.
A few of the products that the company has launched so far are Printrbot Metal Plus, Printrbot Play, Printrbot CNC Beta and Printrbot Crawlbot.
Later in 2015, the company also introduced a 3D printer quoted as Printrbot pro which was designed for large scale productions.
The printer was designed with 2 cubic feet of build volume. It also had a dual extruder setup and a heated bed for bed adhesion.
There are optional features available with Printrbot pro such as LCD panel, enclosed chamber, LED lighting, SD Card slots, and others.
Formlabs

Formlabs was founded by three students from MIT Media Lab. It was started in September 2011 for manufacturing 3D printers and related products.
The 3D printers designed by FormLabs are based on Stereolithography. The edge of the company over other manufacturers was a small size and affordable SLA printers.
Headquartered in The Somerville, Massachusetts, the company opened its second office in Berlin, Germany in 2015.
Maxim Lobovsky, David Cranor and Natan Linder were the three students from MIT Media Labs who founded the company to manufacture 3D printers that were small, affordable and were based on the SLA technology.
Form 1 was the first 3D printer launched by Formlabs and was made available for selling to the customers in 2013.
The printer uses SLA technology to cure liquid resin for setting it up layer by layer. Later, Form 1+, Form 2, etc were released based on similar technology, however, with added features.
These printers were the cheaper ones and were a huge breakthrough for those trying to utilize SLA but couldn't because of the high cost associated with it.
Prusa Research Recognized as one of the Best 3D Printer Companies


Based on FDM technology, Prusa Research designed 3D printers under the name of Prusa i3.
This printer is the most popular among all the desktop 3D printers sold worldwide. By 2016, it became the most sold 3D printers around the globe.
Some of the popular models sold by Prusa Research are Prusa i3, Prusa Mendel, Prusa i3 MK2, Prusa i3 MK3S, etc.
Prusa's research worked on creating 3D printers that were capable of printing its own parts. The printer can also print many other parts and customized objects with materials like ABS, PLA, HIPS, TPU and many others.
Prusa series is designed by Josef Průša who has also received many recognitions for his great work in the field of 3D printing technology.
Prusa has become one of the major players among 3D printer companies by selling the most popular 3D printers to its customers.
The Conclusion
3D printers are based on different technologies and companies are competing with one another to find the most affordable 3D printers.
This has made a huge difference in the range of 3D printers.
The leading 3D printing companies are trying their best to find more suitable options and bring the most expensive technologies under affordable range.
Who knows the prices would further drop making the technology accessible and individual friendly.