Table of Contents
It is really hard to imagine someone who has ever been exposed to or thought about getting into the design industry, not heard of AutoCAD. For all those who do not know why it is such a big deal about this software, here is an AutoCAD review article to find out.
AutoCAD is a computer-aided drafting program that is used for a large number of different design processes. The company has its usage centers all-around drawing with electronic equivalents of real-life drafting tools.
Added to this is the support of digital precision that helps with measurements and calculations, 3D components, and data sharing. On its website, there are categorized software that you can use for making a living out of doing designing.
A large part of AutoCAD's success can be credited to the diversity of design tasks that are supported by the software. In this AutoCAD review article, we'll write to you through the most important details of the software suite as well as its many uses.
As well as while getting towards the conclusion of this article we will talk about different alternatives that are available to this software.
History and Characteristics of AutoCAD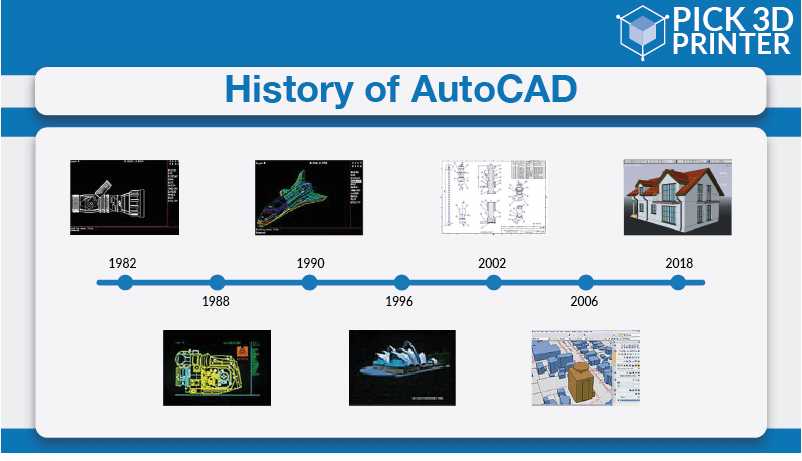 This software first became notable as the first CAD program developed for PC use in the year 1980s. In a time where computer hardware was becoming more and more capable, the company behind AutoCAD, Autodesk, wanted to make a computer-aided design more and more accessible to more people.
AutoCAD is a software that has remained a dominant program in many design industries because of its continuous upgrade. One new version of the software is released every year, and new features are always being added.
The core competency of this software is 2D design. The workspace of the software is a drafting desk on your computer, and this is something that hasn't changed since its introduction.
While AutoCAD has kept up with the times and finally when 3D computer-aided design became popular, AutoCAD integrated the corresponding capabilities to the rest of its feature toolbox.
So, in support of both 2D and 3D design, this software features a range of commands that help with precision, such as centering lines and marks by automatically calculating from your design size and placement, drawing dimensions that can be set to fixed proportions, and geometric arrays that help you more quickly replicate patterns.
When you are working in 3D, AutoCAD offers a variety of ways to view your design. Such that, your own designs' niches are visible to you as much as your flaws are because you can work on it from every angle.
Also, it doesn't matter whichever dimension you work on your design from, the software automatically saves useful design data for sharing and future reference.
Moving on we are going to talk in this AutoCAD review article about some of the features that this software has. But let's first talk about Target groups.
Target Groups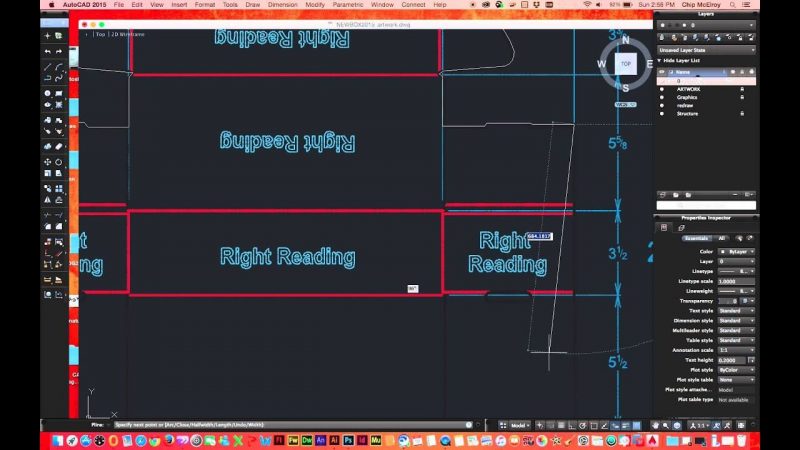 This software advertises itself as a key software for the entire design market, which gives it a huge audience. Many industries that heavily rely on designing precisely various parts and functional prototypes use AutoCAD for its mathematical reliability.
For instance, consider, architecture and aeronautics are two fields that rely on exact measurements, components that fit together, and working on a large scale to build stable structures.
All types of dimensional accuracy that these fields require, AutoCAD can bring to them. Other types of engineering, such as mechanical and electrical, also need one software program that allows them to design as big or as small as they need without compromising precision. The two areas that use this software a lot are:
Graphic design
City planning
These areas also use AutoCAD to encompass everything from a design's big picture to its smallest details. After having shared that about this software, let's dive more deeply into AutoCAD, starting with an important factor: cost in this AutoCAD review article.
How Much Does it Cost to Buy AutoCAD?
As stated on the software's website, there are three levels of payment that you can work and choose. And it is depending on this, you will get to choose how long you'll need AutoCAD.
The first one is the monthly version that will cost you $210. The second version is the annual version that will cost you $1690. And lastly, you have the three-year cost which comes out to be $4565.
Something common with all three of these options is that this would give you access to the AutoCAD core 2D and 3D program.
Additionally, you would get access to industry-specific packages, that will include AutoCAD Architecture, AutoCAD Electrical, AutoCAD Map 3D, AutoCAD Mechanical, AutoCAD MEP, and AutoCAD Plant 3D. In addition to all this, you will also be able to make use of the AutoCAD mobile app.
A point to note here is that, after you've committed to purchasing AutoCAD, you'll gain access through a cloud-based subscription on the Autodesk website.
So this essentially means that you'll pay a recurring cost as long as you want access to it. After having looked at this, let's take a look at the way in which you can get a license of this software in this AutoCAD review.
How to Get a License for this Software?
For this part of the review, you will have to categorize yourself as to whether you are concerned with education, whether more than one user is going to use your AutoCAD or more than one person.
Because AutoCAD has several types of usage licenses to choose from. All these categories are meant to distinguish individual users from a group of users who need to be on the same system.
So, essentially some use AutoCAD to learn computer-aided design in a formal setting. Finally, this is the distribution that you are going to get on AutoCAD's website.
Educational: For identifying yourself in this class, you must be a student or educator at a qualified educational institute and then only use AutoCAD for education.
Single user: For identifying yourself in this class you must be the only purchaser, who can use AutoCAD through your unique access code. Although AutoCAD is something that you will be able to install it on up to three devices, you can only access the program on one at a time.
Multi-user: For identifying yourself in this class, you will be able to add several authorized users to your plan, and each of them can access the program on any of your networked devices at the same time. This prevents unauthorized users outside the user group to not be allowed to have flexibility within it.
So, in case you're not certain that you need AutoCAD, you can also make use of the free 30-day trial of the full program. This is to see if it's worth it for your specific needs for designing or not.
Although some sites highly recommend that option if you're at all on the fence. In case you're a student or educator, you can also get free access for one year through the AutoCAD education license.
In the next part of this AutoCAD review, you will get to know about the system requirements that you need for making AutoCAD run on your device.
AutoCAD's System Requirements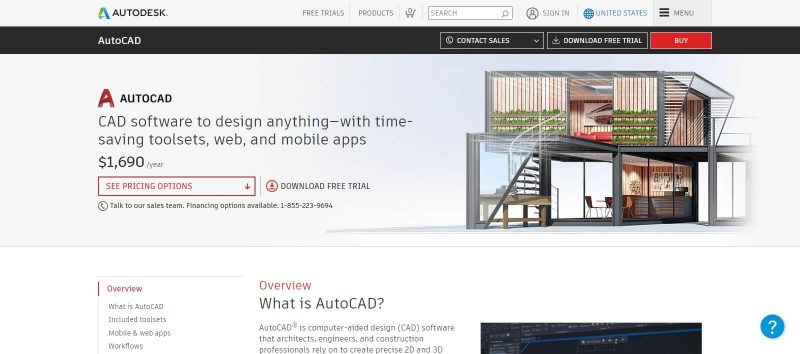 In general, AutoCAD is the design software that is compatible with both Windows and Mac operating systems. At its core program, you can run on any operating system without any issues.
However, whenever you get to the specialized tools, there are a couple of notable exceptions. So, in case you need either of these features, you need to ensure you'll be able to use AutoCAD on a Windows machine with Specialized toolsets.
Here unfortunately things don't work as simply as it does with other software. The parts of AutoCAD that contain only industry-specific drafting tools, like AutoCAD Mechanical 3D and AutoCAD Raster Design, are only compatible with Windows.
Whereas if you are into 3D mapping, there is a more generalized feature that helps anyone who designs in 3D mapping. That helps you place objects in your designed world.
This feature is especially useful for those who use AutoCAD for interior design or other whole-space creations. Having said that, here are the system requirements for AutoCAD 2020:
If you have a Windows operating system
Versions Windows 7 SP1, 8.1, or 10 (64-bit only) with the processor of 2.5 GHz required, 3+ GHz recommended. The memory of this device should be 8 GB or more.
The display of the device should be 1920 x 1080 with true color for conventional displays or 3840 x 2160 for high resolution and 4K displays.
There should be 1-GB GPU with 29 GB/s bandwidth, DirectX 11 compliant required; 4-GB GPU with 106 GB/s bandwidth and DirectX 11 compliance is recommended. The disk space of the device should be at least six GB.
If you have a Mac operating system
Versions such as Catalina v10.15, Mojave v10.14, or High Sierra v10.13 are compatible. The processor that you need is a 64-bit Intel CPU (Intel Core Duo CPU required, 2 GHz or faster recommended).
The memory of the system should be around 4 GB required, 8+ GB recommended and the display should be at least 1280 x 800 with true color required, 2880 x 1800 with Retina Display recommended.
The system should have a Mac native-installed graphics cards and disk space of 3GB at least.
After having looked at all that, let's look at the alternatives of AutoCAD in this AutoCAD review.
Alternatives
There are several alternatives that you can find as a replacement for AutoCAD. They are as follows:
DraftSight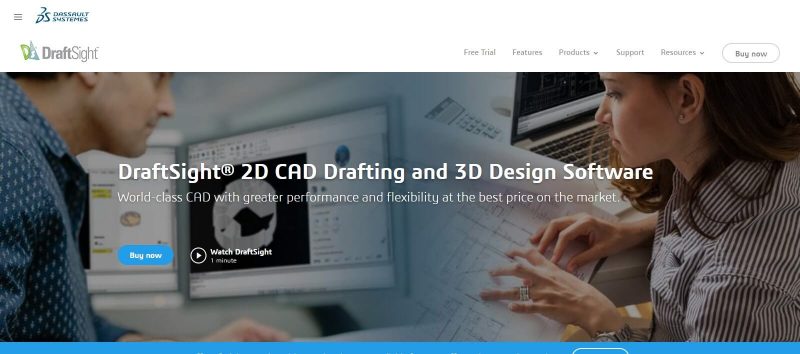 This is a CAD program that also has a 2D-based program with 3D functions. Because of the same reason, it is good for the same types of work as AutoCAD.
However, the difference between them is that DraftSight is open-source, which means its code is accessible to anyone so users can adjust it to their own specifications if they want.
In addition, DraftSight is also cheaper than AutoCAD, and users report an easier navigation experience.
BricsCAD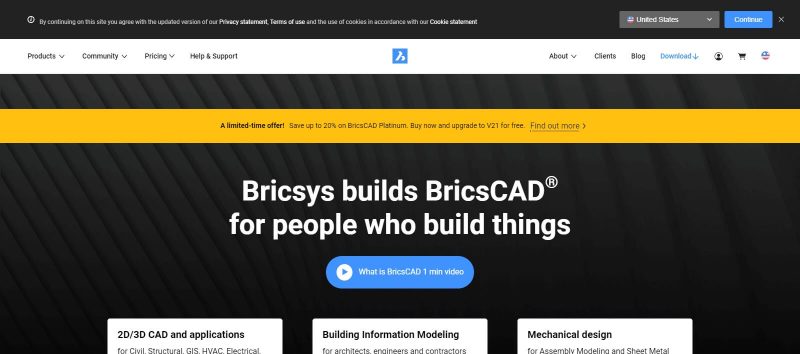 Here is another cheaper alternative to AutoCAD that has a lot of the same functionality. This software lets you utilize extensive design data into both 2D and 3D models and is also available in permanent license form.
So, in case you are ever hesitant about AuotCAD's subscription method, BricsCAD lets you pay one time for permanent access to your copy of it.
And all of these offerings have a perpetual license starting from $826 for the Classic edition up to $2,646 for Ultimate.
CMS IntelliCAD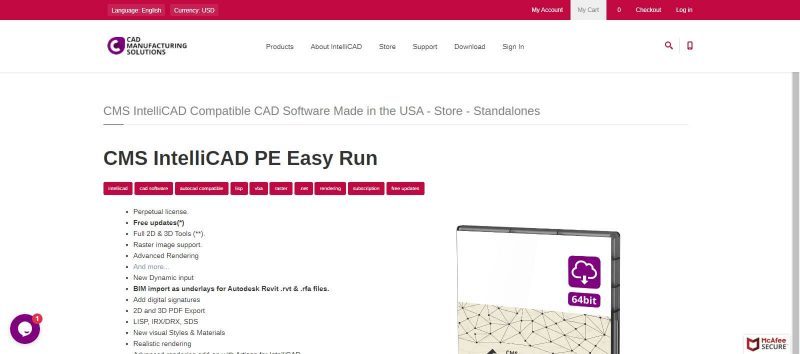 The main benefit of this design software is that it is compatible with AutoCAD drawing tools. So in case you are tired of using AutoCAD and are searching for an alternative that works in sync with AutoCAD but also gives you a chance here is one.
There are three versions of this software namely: Version 9.2 PE: which is available for $179.95, Version 9.2 PE Plus which is available for $279.95, and finally PE Easy Run: which is a version that is available at $299.95
This was all we had for you in terms of AutoCAD review as well as talking about the alternatives.
The Conclusion
AutoCAD is a software that is very popular in the field of designing for serving professionals in the industry.
It's been out in the design industry for a very long time so, it has set up a channel which it uses for distributions, and over the years it has had its roots in all the parts of the world.
This company has been able to do by acquiring the local designing software from various parts of the world. If you go on AutoCAD or Autodesk's website you will be able to know how huge it is.
In case you did not know about the software, you now do, thanks to the AutoCAD review article that we have written. Hope this helped let you judge various aspects that you were looking to.