Did you know that 3D scanner apps can help turn your smartphone into a portable 3D scanning device? Using the simplest and affordable 3D scanning technology, photogrammetry, these applications make 3D models with the help of 2D photos. The good news is that you won't need any other hardware to use the software.
3D scanning helps analyze objects or the surrounding environment and collects data related to appearance. Using these data, the 3D scanning devices create 3D models which finally can be used for further processing. You can use the designs for 3D printing, animation, CNC machining, and more.
So, let's check out the list of best 3D scanner apps available for iPhones and Androids. However, before jumping to that, how about learning a little about the different scanning technologies?
Commonly Used 3D Scanning Technologies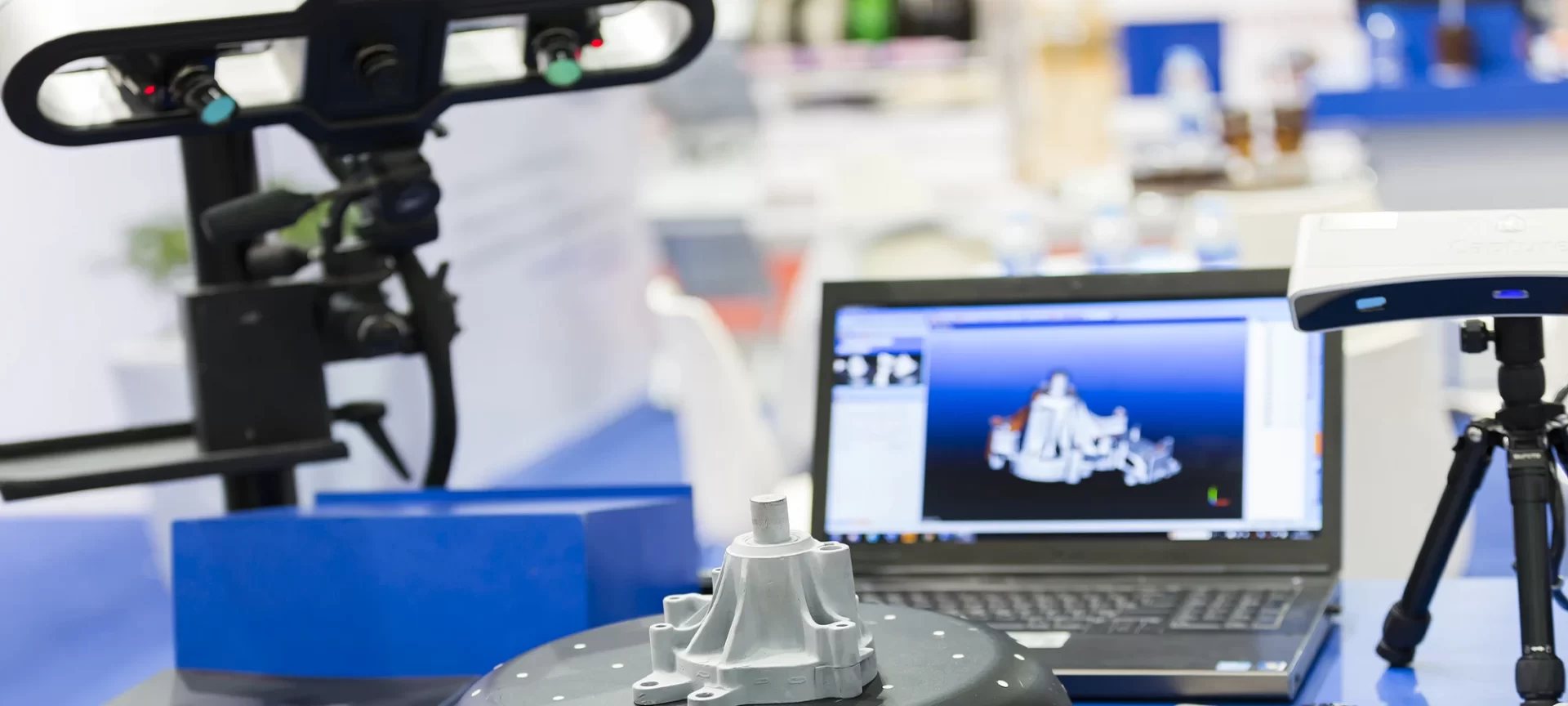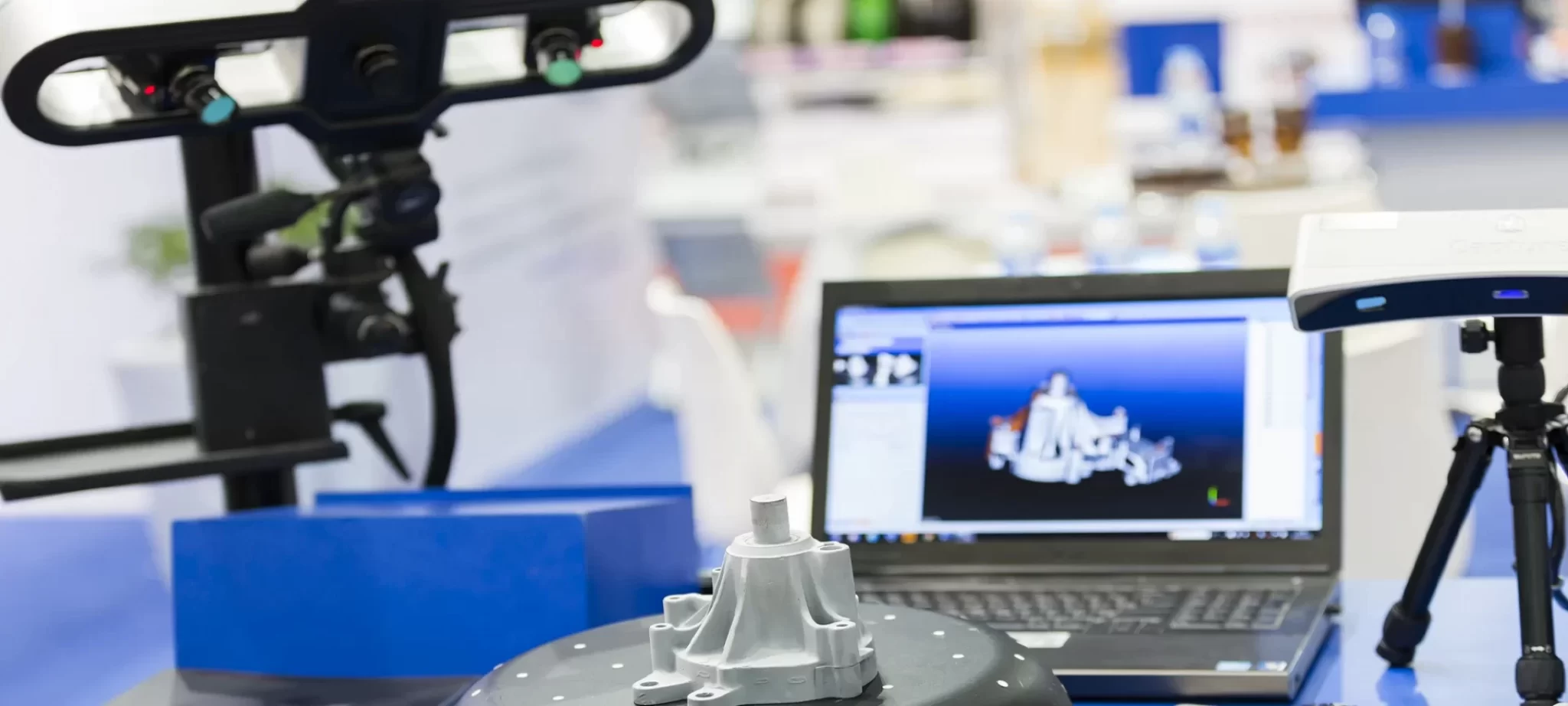 The idea of turning a smartphone into a scanner seems intriguing. The question is: is it affordable for users? Are we going to need any additional tools or hardware alongside the mobile phones?
Well, professional 3D scanners are expensive and use complex techniques, mostly categorized as contact and non-contact technologies.
During the contact scanning, the user must place the parts on a precise surface for probing the object using touch. On the contrary, for non-contact scanning, the tools make use of light for probing objects.
As we know, these technologies aren't very accessible, requiring expensive software and hardware. Thankfully, there is a cheaper option for 3D scanning. And, it is done with photogrammetry along with a smartphone app.
On top of that, with high-quality and advanced smartphones available in the market, users do not need any additional tools to complete the setup. Most of the modern phones are equipped with enough features such as LiDAR (light detection and ranging) that come in handy when accomplishing scanning with photogrammetry.
That said, users can simply process 3D scans with their hands, holding smartphones.
How Does Photogrammetry work?
Essentially, Photogrammetry works by stitching multiple photos together clicked from different angles. The final file is the 3D digital image. The job of the camera is to take photos, revolving around the part while the software is to stitch those clicks together.
As mentioned, the 3D scanner apps working on photogrammetry are overall cheaper when compared to the professional scanners. However, there are certain things one must understand before getting into phone scanning.
For creating nice scans, users often require around 50 to 1,000 clicks of the objects, depending on size. Hence, it is essential to be patient.
Not just that, for satisfactory results, one must click high-quality images as much as possible. To produce great clicks, you can choose to work in bright as well as evenly diffused lighting.
That said, let us check out the most popular 3D scanner apps available in the market.
itSeez3D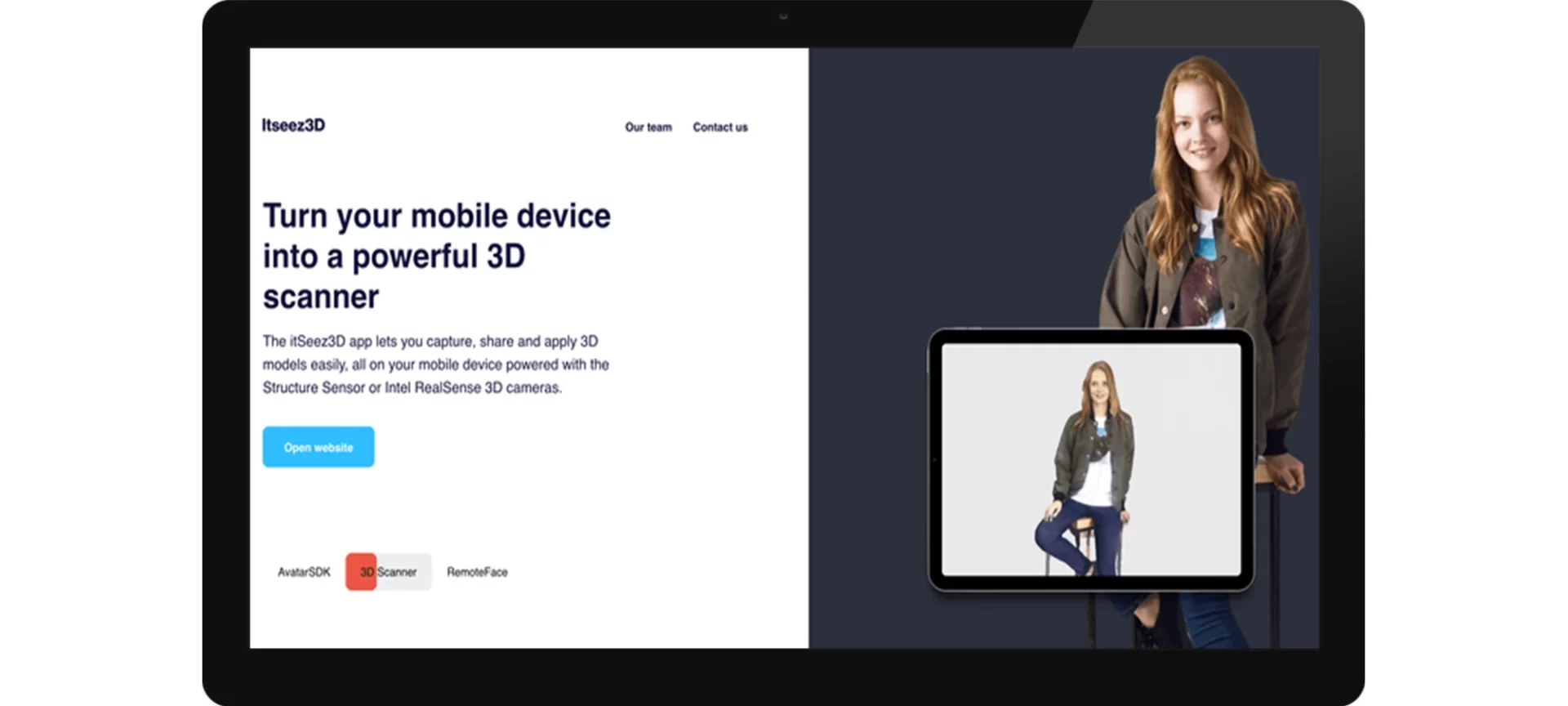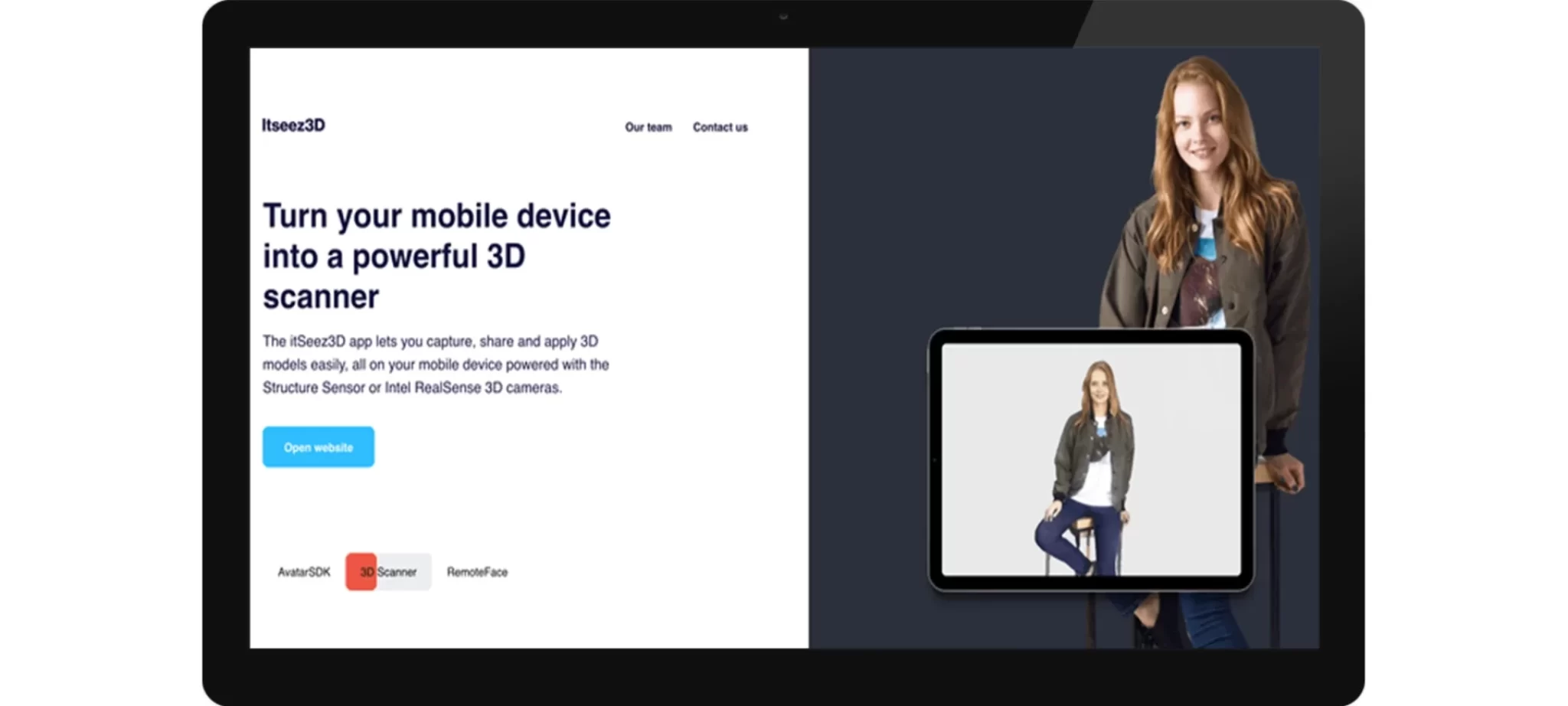 The itSeez3D app helps users scan people as well as objects and turn them into 3D digital files. Flaunting great scanning results, the software comes with various inbuilt features. Using the dashboard of the application, users can also view the 3D scans by rotating the models.
In addition, the app enables users to upload these designs on sharing site. Alternatively, one can also email the scans to companies for converting these into 3D-printable formats.
What's more, is that the app not only works by just combining multiple 2D images to create 3D files like most of the related solutions. On the contrary, it uses true 3D data.
Specially designed for Occipital Structure Sensor, Itseez3D Scanner requires a depth sensor regardless of the iPad model/software. So, just follow the directions from the app and walks around the part to be scanned. Take care of the prompts or instructions the app provides while scanning to ensure you get the best possible scan.
Features:
Here are the most pronounced features of itSeez3D:
Simple Scanning: With just a few clicks, users can create realistic 3D models from objects and people. That said, one can also complete full-body scanning with the help of this advanced 3D scanner app.
3D Printing Tools: The business version of this app comes along with advanced 3D printing tools that offer resizing, scaling, and various editing choices to the users. The functionality is available for iOS users only.
Various Platforms Support: The app is compatible with various platforms such as iOS and Structure Sensor as well as Windows and RealSense.
Pros and Cons:
PROS:
The app is available for free
itSeez3D offers amazing results when scanning heads
Users can easily share files, download them or directly email them to companies for 3D printing
CONS:
Itseez3D scanner requires a depth sensor regardless of the iPad model/software.
Scanning requires high memory
Trino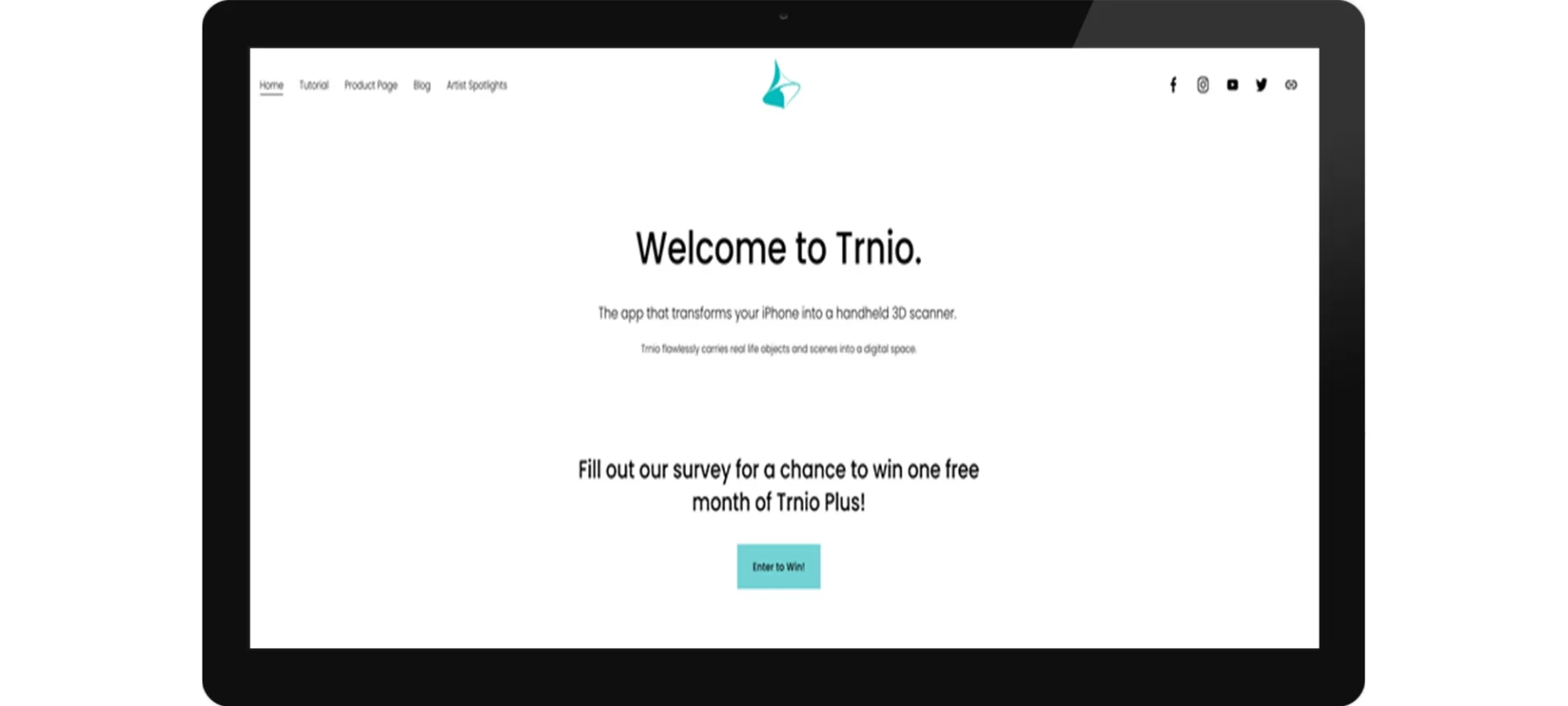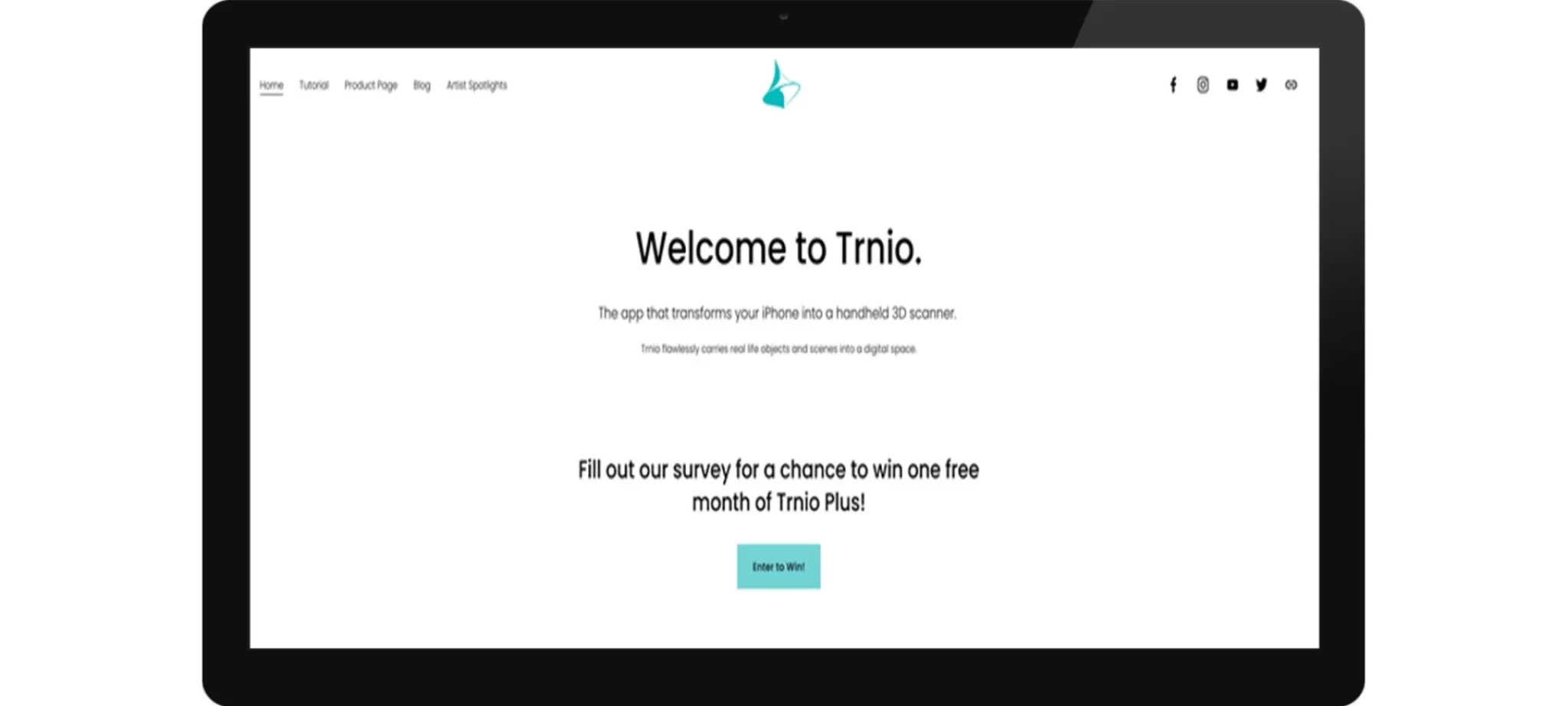 Designed for iOS devices, Trnio can capture almost anything. Whether it's the finest details on a tiny part of the complete environment, the 3D scanner app makes it simple to create 3D files.
Just get to the object mode with the push of a button and allow the app to capture images as you move around the object.
On the other hand, when you are scanning large objects, do not forget to switch to the ARKit mode. Once again, this mode is simple and easy to use. Just remember, you can only use the ARkit mode on ARKit enabled devices.
What else? This is one of the simplest 3D scanner apps out there. Just import the clicked images from the library to convert those into a 3D model. Plus, users can also take selfies to create their own 3D scans.
Enabling users to create high-quality models, the app comes with a few difficult setups though. But once you will master them all, the job will become a cakewalk. Keep the lighting even and warm, and you can transform real-world objects and surroundings into a 3D format.
For even better output, the company recommends using blank background for scanning objects.
This will take away the clutter, offering clean scans. Also, unlike other 3D scanner apps, Trnio allows data exports as OBJ files. Hence, you must convert these outputs to STL or related formats with Blender or other such applications.
Features
Trnio offers wonderful features to help users achieve amazing scan results.
Scan Almost Anything: From small to large objects, Trnio app can scan anything. Allowing users to upload up to 500 hi-res images for each scan, the software combines cloud computing technology for giving users the perfect detailing needed for every project.
Simple Scanning Process: Trnio makes use of ARKit as well as LiDAR technology in order to provide users with unmatched scanning results, especially for scenes and surroundings.
Enables Moment Capture: One of the few 3D scanner apps that allow users to capture real moments. That too, with high-quality results. This way, it becomes possible to scan while on the go.
Pros and Cons
PROS:
Easy to use
Offers high-quality scanning
Auto trimming feature
Easy to export scans
CONS:
Not compatible with Android or Windows
Qlone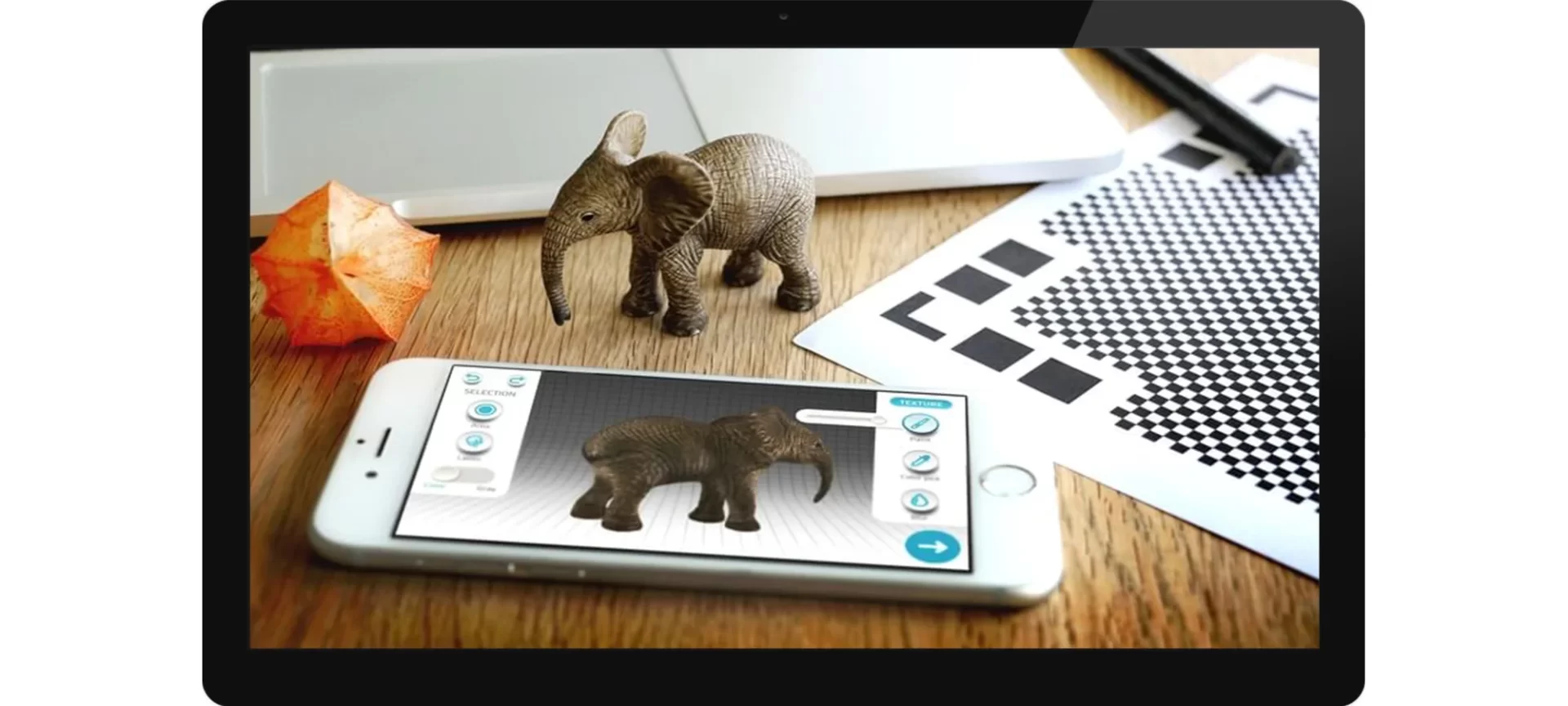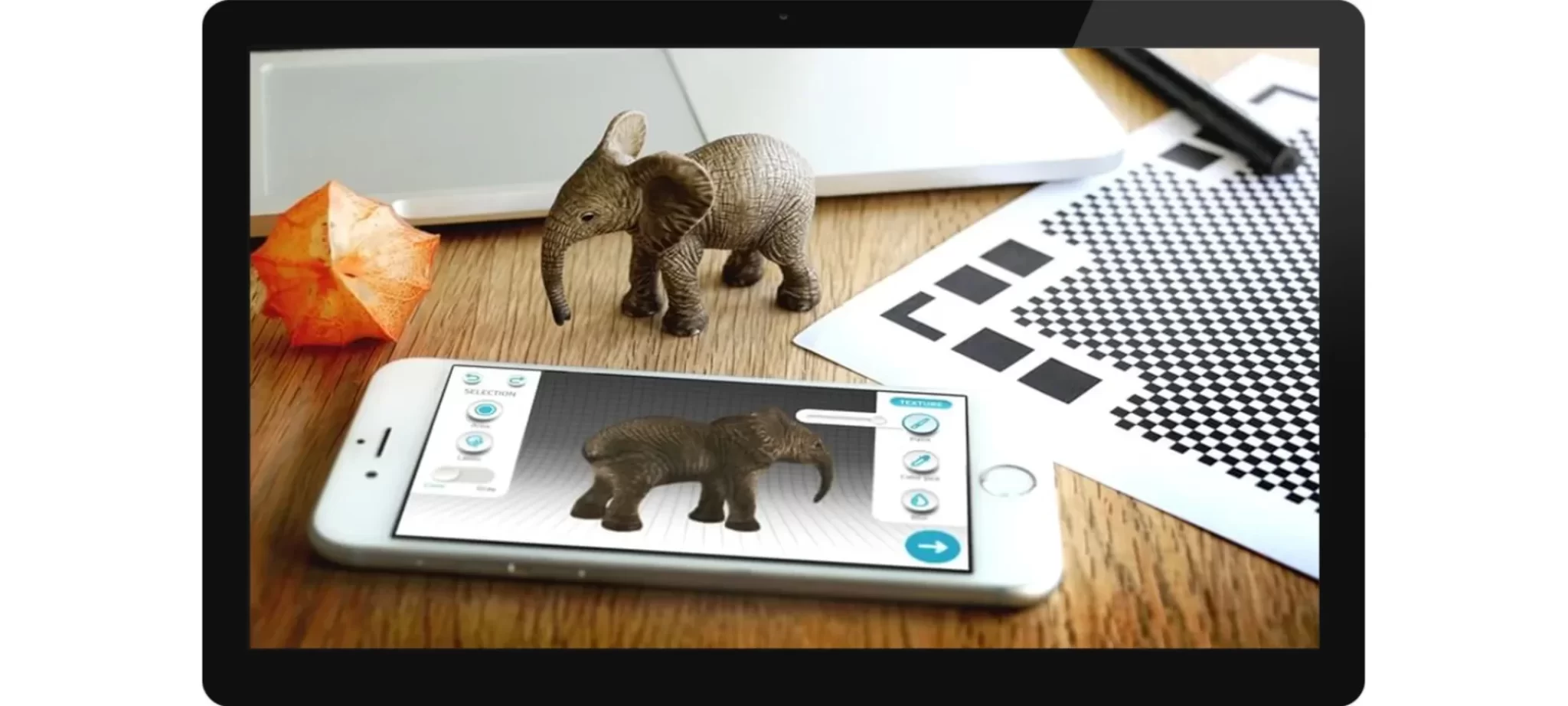 If you are looking for a 3D scanner app that works on both Android and iOS, Qlone is a perfect choice. This literally is the one-stop solution for multiple tasks. Users can not only scan the images but can also edit those as well as export the digital file.
Wait! There is more. Apart from offering fast processing, the app is also reliable in terms of quality. Plus users get to scan in 4K.
Just remember, users need to 3D print a special mat, available on the app's website using standard printing paper. Also, the mat must compliment the size of the object under scanning.
In other words, for bigger parts, users will require a bigger mat. This means the limit of the scans will be restricted to the largest size of your printer's build space.
What's fascinating is that the mat provides the camera with an area to capture. Hence, the area works as a dome. This way, the 3D scanner app only focuses on the area within the dome, removing unnecessary noise from around.
Once the scans are complete, users can alter the images within the app. These edits include merging of different scans, adding texts, as well as resizing. Later, it is up to users if they wish to upload the models to a website or would like to export the files as OBJ or STL formats.
Features
Qlone is a very adaptive 3D scanner app that provides great and realistic scans in the first go itself. Thanks to its useful features.
Features AR Views: Using the AR views, it becomes simpler to beam 3D models back into the real world! Hence, enabling users to animate the digital imprints automatically.
Hosts Simple Modifiers: It is easy to modify each 3D model scanned with Qlone using different modifiers such as Art, Texture, Sculpt, Clean and more. Not just that, these modifiers are very simple to use, making the app suitable for beginners as well.
Easy Scanning: After putting the objects on the mat, the formed dome guides users to scan the parts carefully for obtaining the best results.
Pros and Cons
PROS:
Allows scanning in 4K
Users can export files in a variety of different formats including STL, OBJ, and more
Enables sharing of video of the scanned file on social media networks
One can merge different poses together
CONS:
A special mat is needed for scanning
Scanning size is limited to the maximum limit of your printer's workspace
Bellus3D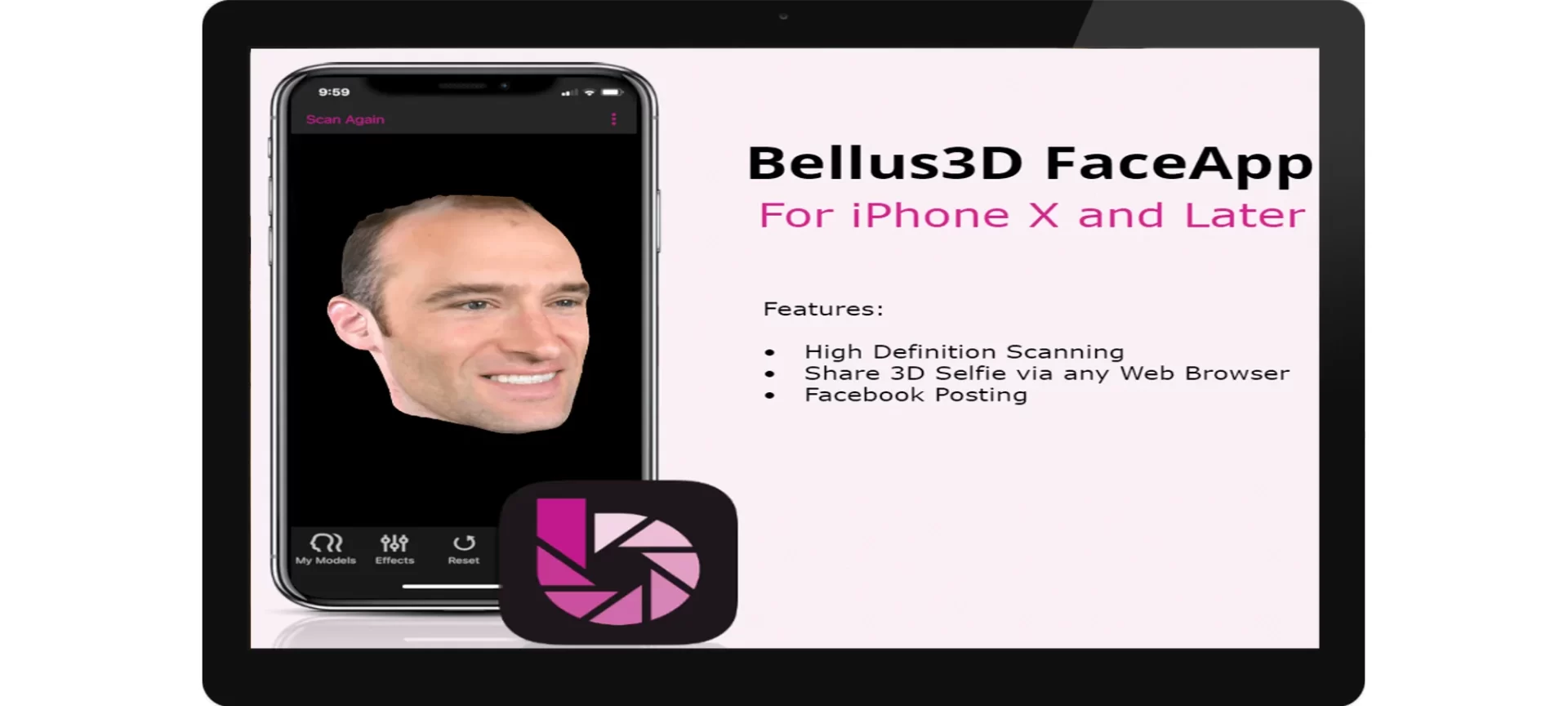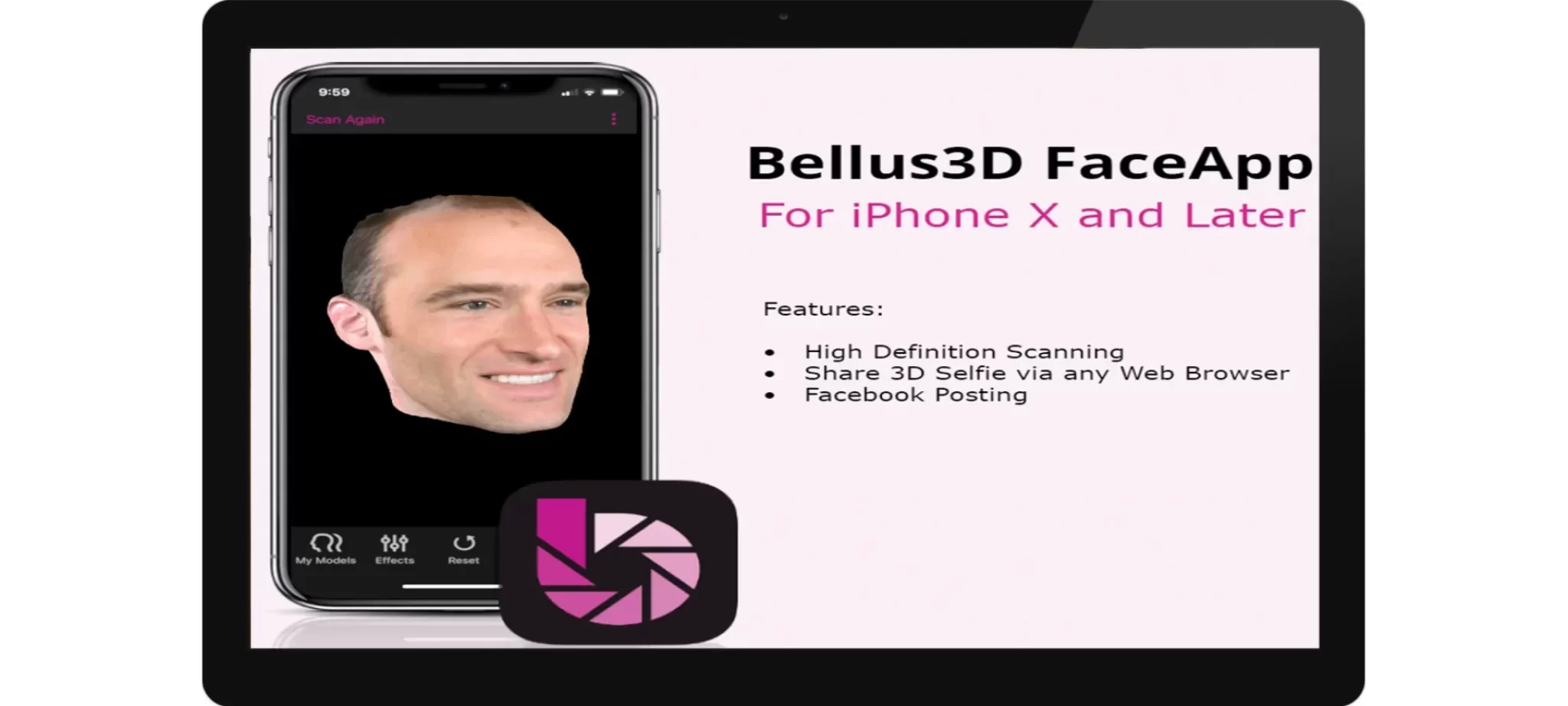 Specifically designed for scanning faces, Bellus3D is a professional-level 3D scanning app compatible with iPhones. With such accuracy, the app is very popular among dental professionals who use Bellus3D for creating facial scans in order to plan procedures in advance.
Like many other 3D scanner apps, this software also utilizes the TrueDepth camera. Therefore, you must own iPhone X or higher versions for scanning objects with Bellus3D.
Scanning is simple and users can easily export the models as STL, or OBJ, or PLY formats. Not just that, the app also enables choosing the resolution of the scans by opting for LD, SD, and HD choices. As per the resolution chosen, the size of the file will also differ.
There is more. Developers get the privilege to integrate this scanning technology into different games or solutions with the help of the iOS SDK.
Features
Unmatched Quality Scanning: With the help of the Bellus3D app, users can create high-definition models that look realistic and can be used for important applications.
Share Via Browsers: Users can choose to share the 3D selfies of themselves with others using any browser of their choice.
Post on Facebook: The 3D scanner app also let users post their digital files on Facebook and flaunt their creations.
Pros and Cons
PROS:
No use of any other hardware or tool, just the iPhone and the scanning app
Easy to use and very intuitive
Allows positioning of the light source
Users can Zoom in and Zoom out for clearer views
Enables color toggling
CONS:
Not compatible with Android phones
Available only for iPhone X and higher versions
Scandy Pro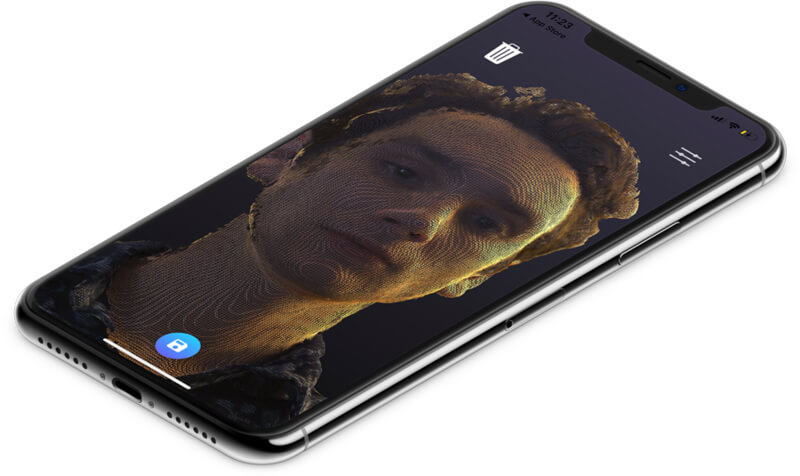 Enabling iPhone and iPad users to scan 3D models, Scandy Pro is one of the most popular 3D scanner apps out there.
It provides a unique feature, allowing users to make on-the-spot previews in real-time while scanning. Hence, it becomes easier to ensure that the scans are exactly done as desired. This saves a lot of time, eliminating the need for reworking the same projects over and over.
Utilizing LiDAR technology, the app works on newer versions of iPhones and iPads. With the help of this technology, the app makes use of light for measuring variable distances. Hence, promising accurate models at all times. Frankly speaking, Scandy Pro is full of great possibilities.
The scanner software features a simple interface. In order to successfully complete the job, make sure to maintain the fixed position of the phone while rotating the part to complete the scans. By using a turntable, you can make the process smooth and precise.
Later, you can edit the scanned objects using the Scandy Pro that hosts built-in tools. Or else, export the files right away to applications such as Meshmixer for final touches.
Features
Learn what makes Scandy Pro such a desirable choice among various advanced 3D scanner apps.
Line Meshing in Real Time: Why wait for hours to achieve desired results when you can check the live meshing and get all the answers you need? Instead of uploading hundreds and thousands of images to a server and waiting for the results, check the real-time preview using the Scandy Pro app and create high-quality scans.
Edit Using in-Built Tools: Boosting a complete set of editing tools to perfect your scans in a matter of seconds, the app is very progressive and one of its kind.
Free to Use: Yes, that is true. You can download and install Scandy Pro from Appstore and use it right away. However, for the full version, you do need to subscribe to a chosen plan.
Pros and Cons
PROS:
Makes your phone a portable 3D scanner, without needing any extra tool
Provides live meshing for faster processing
Professional grade results
Free to use
CONS:
Can work on the latest iPhones and iPads only
Sony 3D Creator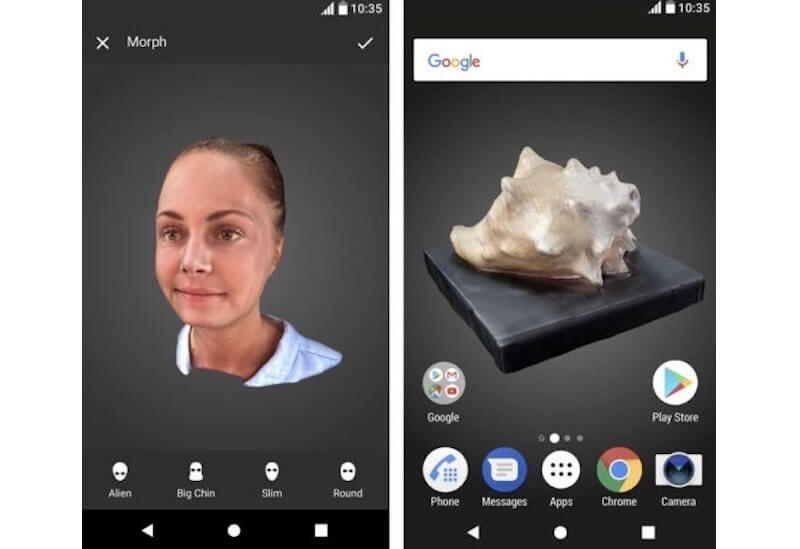 Looking for a fast scanning solution that provides reliable 3D models, ready to be used for different applications? Check out Sony's 3D Creator software. The 3D scanner app features an intuitive yet simple interface that can make anyone a pro into scanning instantly.
While scanning, Sony 3D Creator guides users throughout the process to ensure the boundaries aren't crossed anytime. In addition, users can also check the video tutorials explaining every process in detail.
With five unique scan modes, this application allows converting face, head, food, as well as freeform into 3D models.
Users must capture the images of the objects from every angle while moving around them.
Later, this app finds the characteristics best for creating the point cloud. Finally, using the 3D vertices, the Sony 3D creator completes the mesh design.
Features
With various top-notch features, Sony 3D Creator combines the best technologies together to offer high-quality scans.
Animate Models: One of the most fascinating trends today is animating our selfies and 3D models. And, this app allows you to accomplish that in the simplest way possible.
Face Blend Tool: Users can create astonishing outputs by blending two different faces together to create a fresh one.
In-Built Morph tool: You can use photo adjustments as well as other tools such as cropping and resizing to play around with the scanned files. This will help you achieve the desired output.
Share on Social Platforms: The app allows users to post scanned models on social media networks such as Instagram.
Pros and Cons
PROS:
Users can create online backups for keeping their data of scanned models safe
The app allows creating animations
Use 3D props to enhance the digital files
CONS:
The app is by default compatible with only Sony android devices
Heges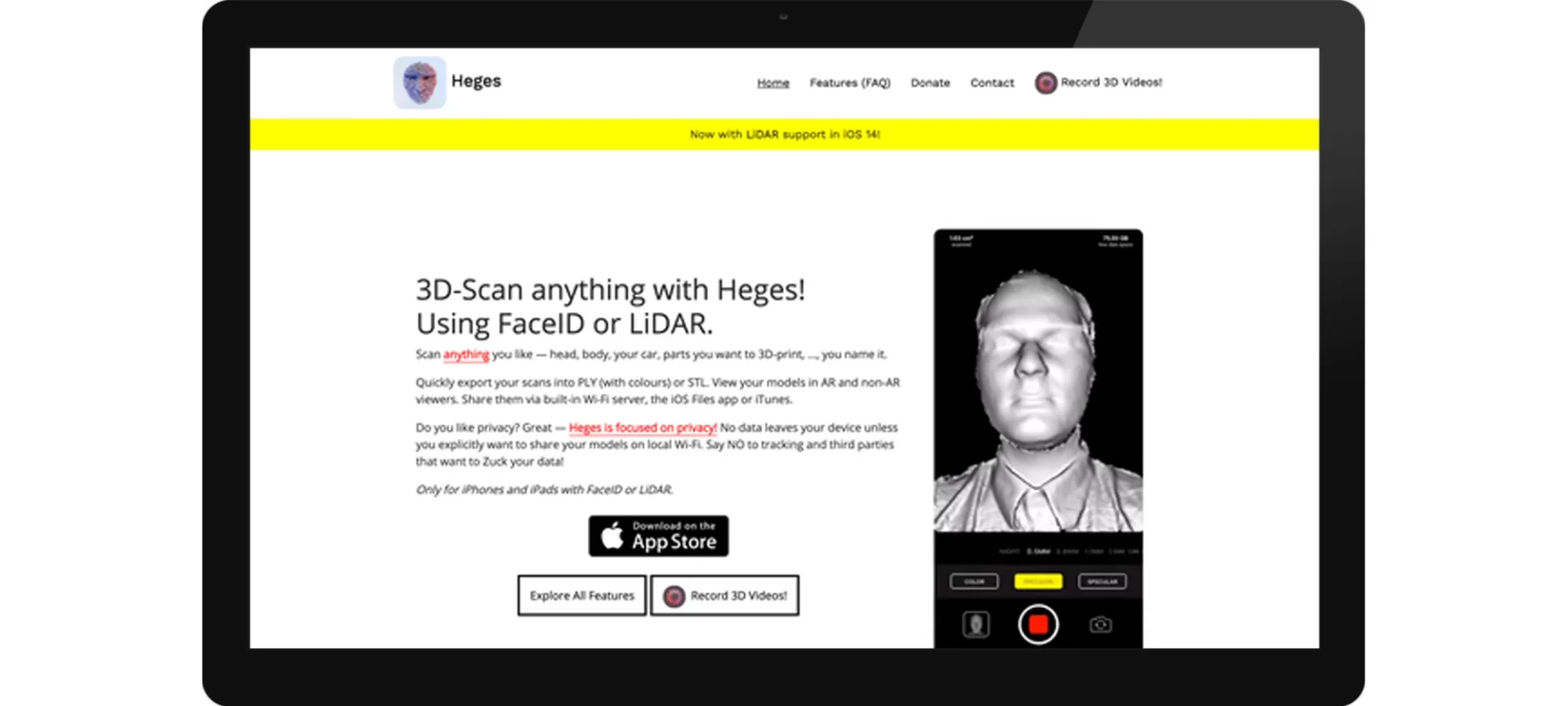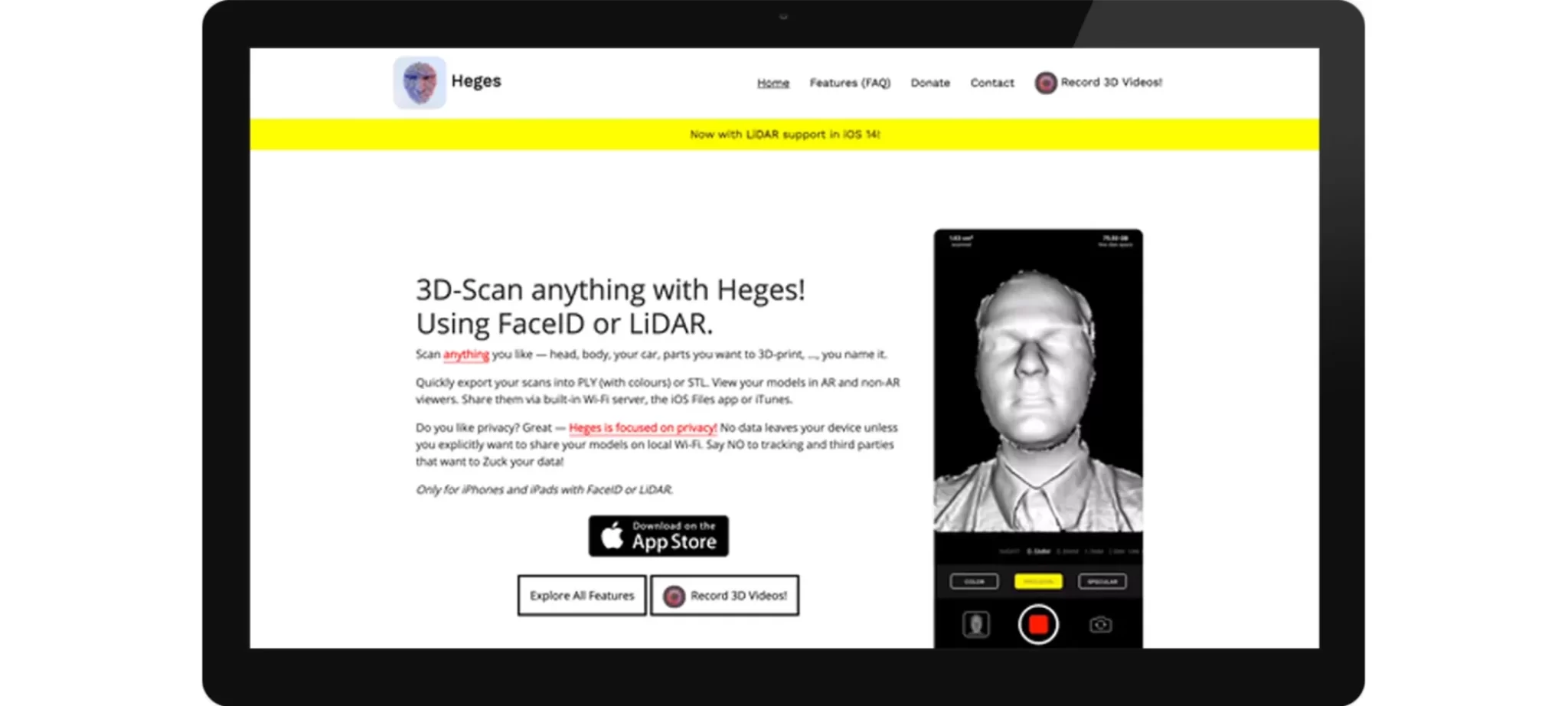 Free to use, Heges allows users to capture almost anything. However, you can only use this app on an Apple device, the ones equipped with either FaceID or LiDAR technology.
Use the software to scan faces, body parts as well as an entire car. Later, export these digital files into PLY format or share models with other users on iOS devices.
Like most of the other 3D scanner apps, users must rotate the phone around the object and keep the object stationary. Just remember slower movements will lead to high-quality scans.
Moreover, Heges offer users the provision to edit settings and adjust the parameters according to the objects' size.
Also, scanning the objects a higher number of times will eventually perfect the outcome. So, if you need professional-grade results, do not forget to scan parts multiple times.
Features
Heges is packed with intuitive features that make this scanning solution apt for a number of applications.
Infinite Scanning Capability: Heges comes with infinite scanning capability that helps in scanning large spaces. In other words, there is no limit to the scan size. Hence, users can keep scanning until their device gives up and runs out of storage.
Share Information Between Devices: Not many 3D scanner apps have the capability to share information between devices. However, this one does. You just need to make sure that the two devices are equipped with a TrueDepth camera and share the same Wi-Fi signal.
Alert Signals: Heges alerts its user in case their movement becomes too fast using vibrations. Hence, users can keep scanning without interruption.
Pros and Cons
PROS:
Free to use
Offers limitless scanning with infinite scanning capability
Comes with advanced features to allow perfect scanning
Enables editing of scanned models
CONS:
Not available for Android devices
Editing tools are a little limited
ARitize360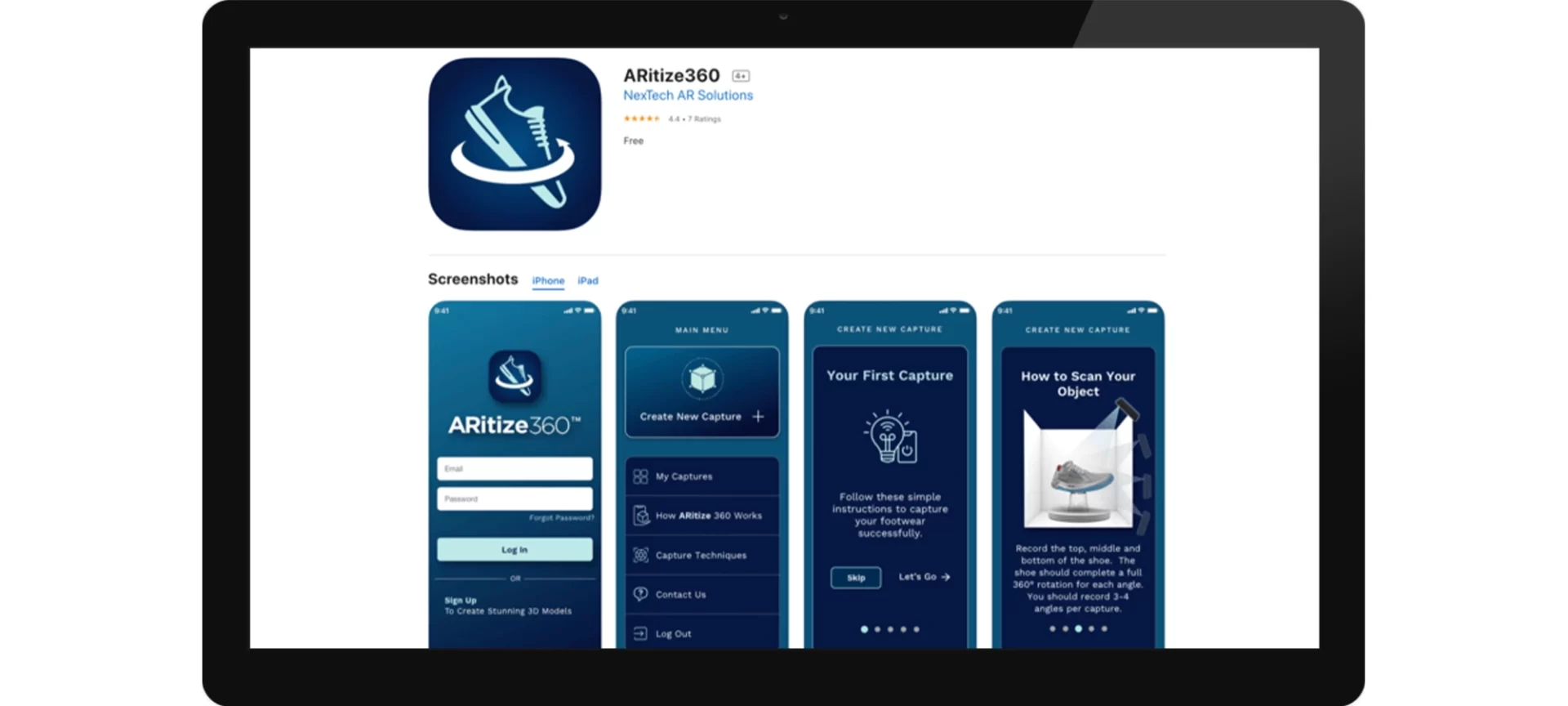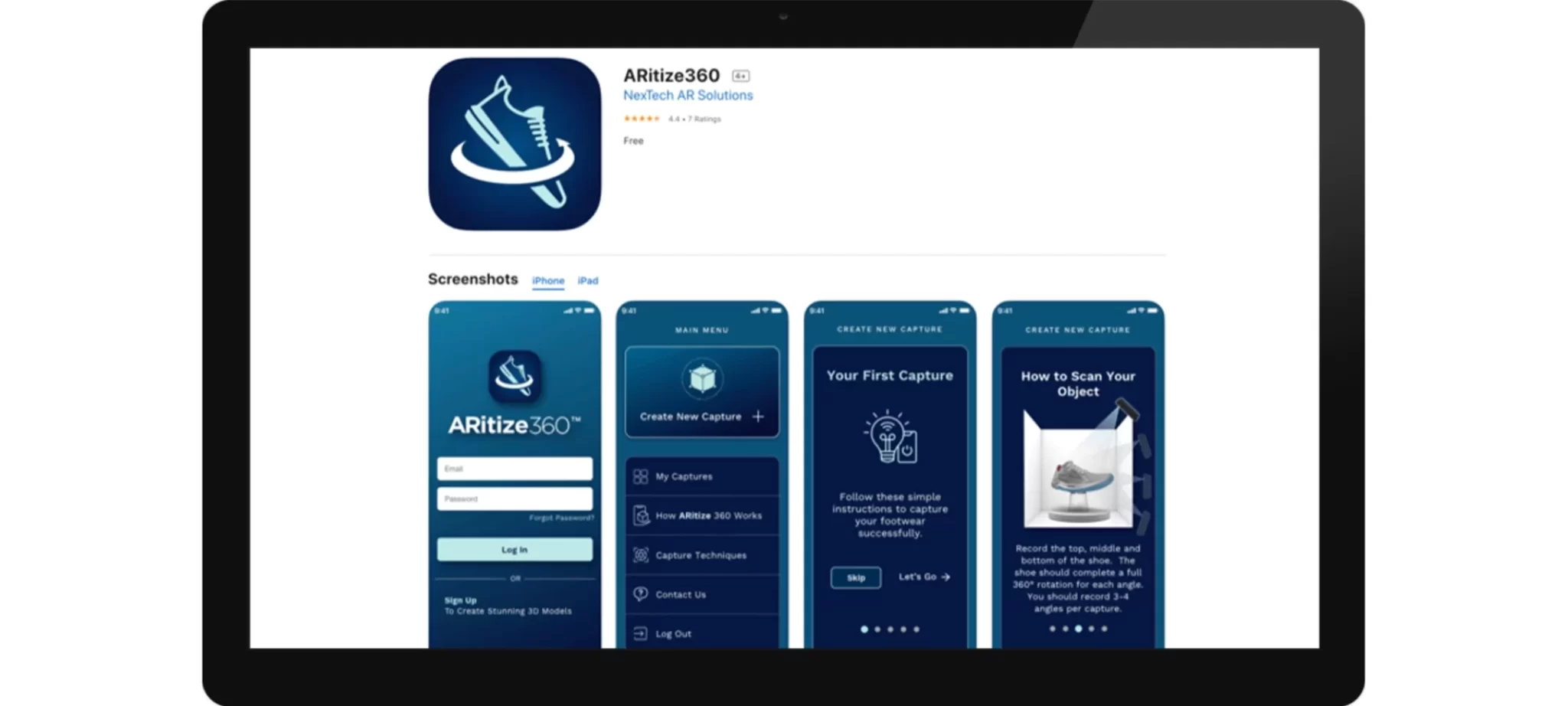 ARitize360 isn't a common 3D scanner app and specializes in assisting a niche market. Precisely, the software when released aimed to assist shoe brands who wish to increase their online sale. However, that does not limit the possibilities of this app. You certainly can use ARitize360 for other products as well.
What's fun is that the app lets you create photorealistic 3D models of products. Hence, offering brands the best way to showcase the more realistic feel of their stores online.
In other words, customers can use the 360° view while being able to zoom in and check the tiniest of the details. Although it's fine to use the app with the phone, adding an automatic turntable is recommended to achieve perfect scans.
With consistent rotation, the images are clicked at the same intervals, offering the best output. In addition, users can anytime use the pause button for capturing the top and bottom of the parts.
Once done, it is simple to upload the models to a website for converting into 360 degrees views.
Features
Designed for a purpose, ARitize360 comes packed with useful features that help brands enhance the customer experience online.
Get Realistic 3D Models: Just by rotating the objects kept over an automatic turntable, users can generate realistic views of the products in a matter of time.
Offers Add-Ons: Users can choose to select from a variety of different add-ons for e-commerce, paying the related fee.
Pros and Cons
PROS:
Helps brands build their strong online presence with augmented reality
Works with just a phone
CONS:
For professional results, you must add a few more tools, such as an automated turntable and lightbox for ensuring uniform lighting.
Capture 3D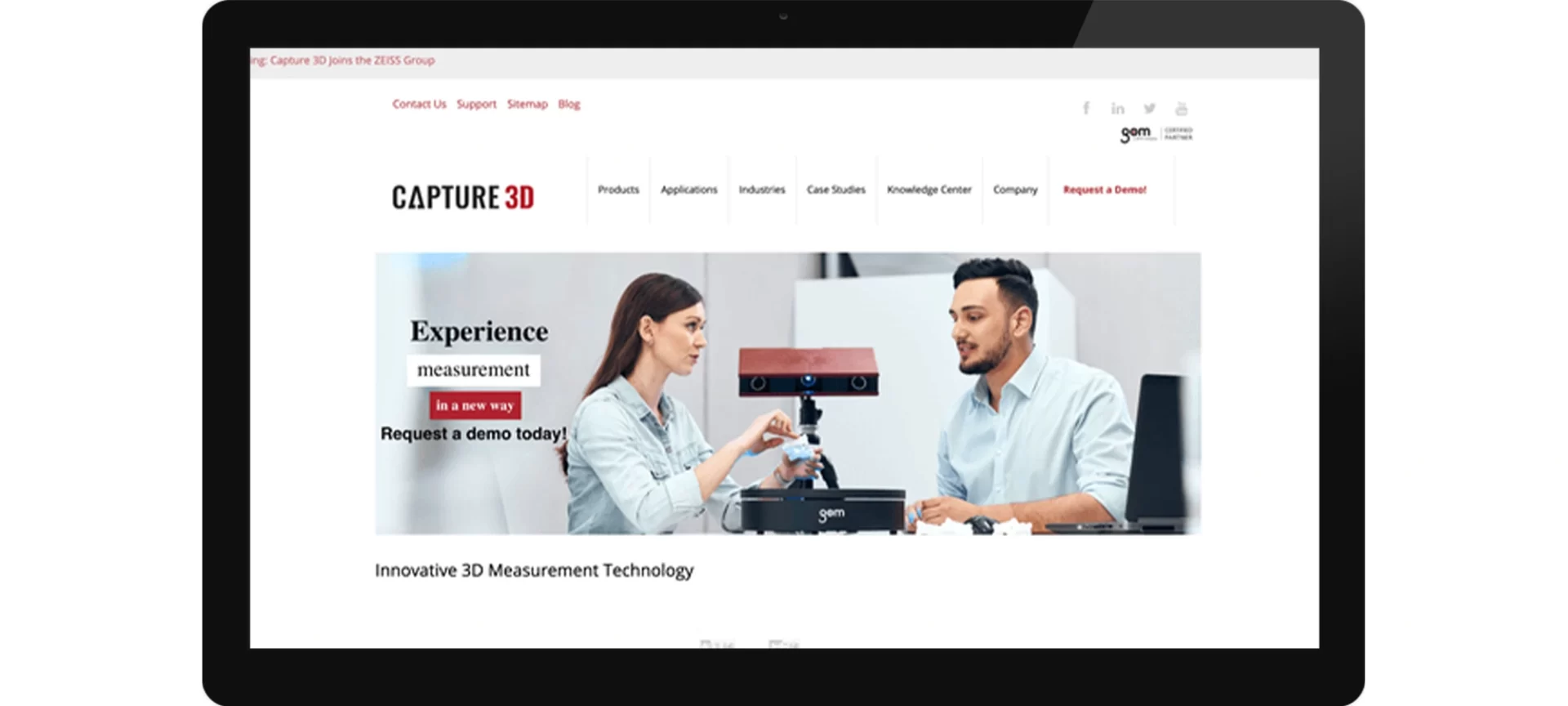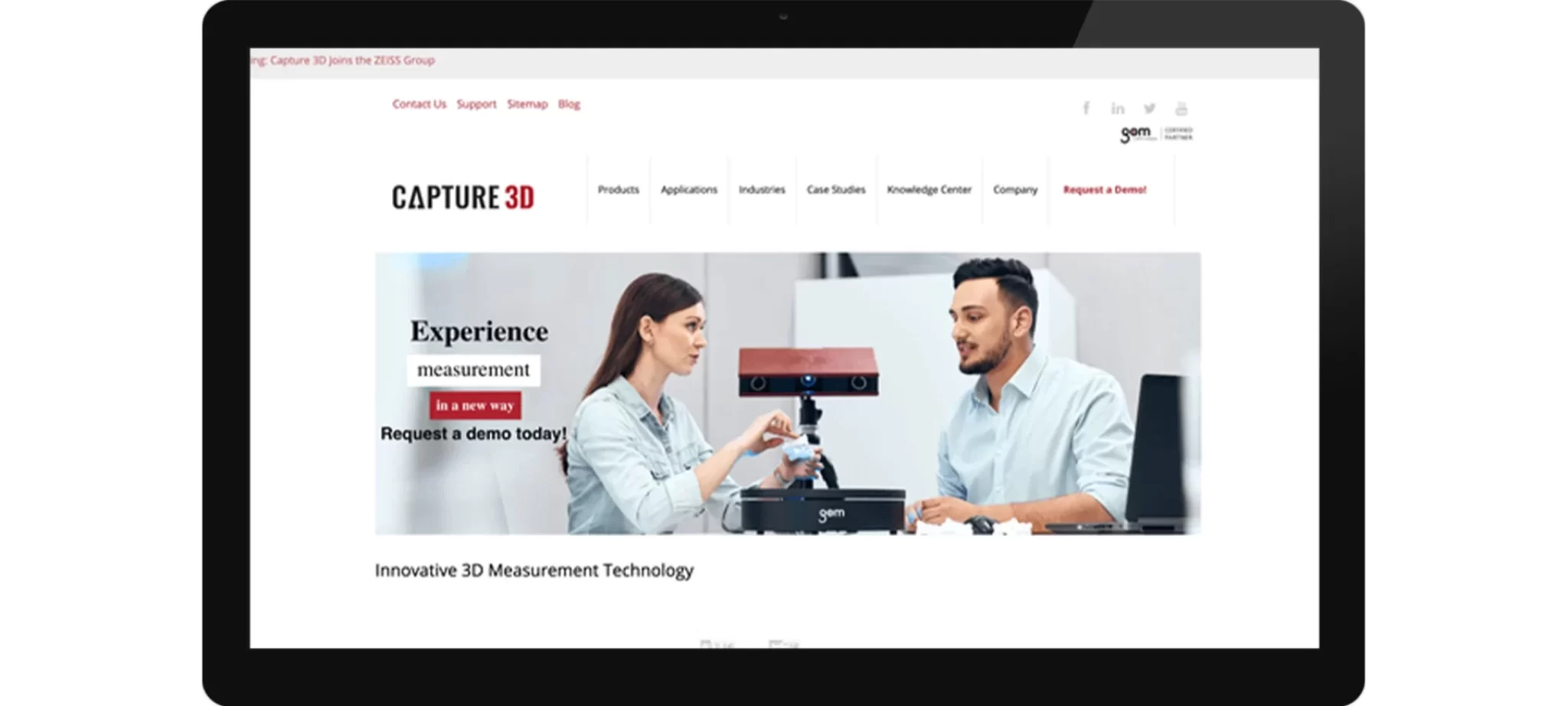 Capture 3D is compatible with iOS devices and uses the TrueDepth camera for 3D scanning. Users just need to rotate the phone around the objects for completing scans.
After capturing the point cloud, users can view the scanned objects in the model environment. Alternatively, it is also possible to view models in place using AR.
Once you preview the scans using a web viewer, the next step is just to export those files in OBJ or PLY format. In addition, you can share these scanned models using messengers such as Slack, either in 2D or 3D.
Moreover, users who are creative enough can choose to add to the apps' functionality. With the help of the SDK developer, available with Capture 3D, one can add their own codes. Hence, letting users define the capability of the 3D scanner app, with no restrictions of what one can accomplish.
Features
There are many great things about Capture 3D. Here are some of the features that further the possibilities offered by this solution.
Analyze Using Machine Learning: The app enables the use of machine learning to analyze the scanned objects for the best output.
Collaborate with Teams: Users can collaborate on web viewers to ensure satisfactory scanning of objects when working on the same project.
Pros and Cons
PROS:
Users can deploy their custom models
Possible to add own's code using SDK developer
CONS:
Only compatible with iOS devices
Canvas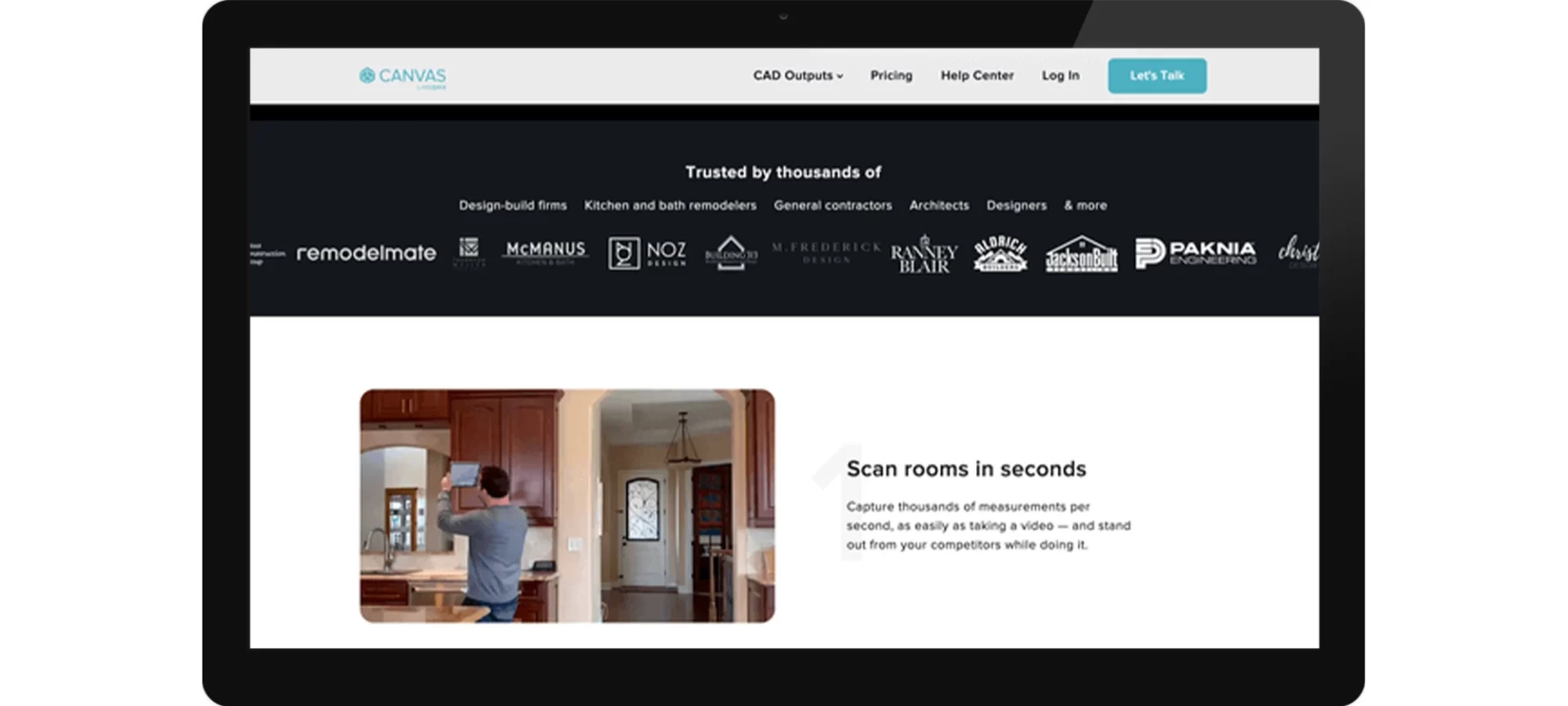 One of the best 3D scanner apps for iOS platforms, Canvas can create 3D models of spaces with perfection. It converts the models to an array of different CAD formats. In just a few minutes, it is possible to complete the scan for the entire interior.
Features
Simple Scanning Process: All you have to do is cover the entire room from top to bottom with your phone's camera to complete scans. Finally, export these as editable CAD files.
Canvas Viewer: Check scans in between the process with Canvas Viewer.
Pros and Cons
PROS:
Free to download
Provides professional-level scans
CONS:
Fees to export to CAD formats
The Conclusion
3D scanner apps are becoming a part of many important applications. What's interesting is that these solutions are now affordable, offering a variety of choices to the users. So, check the reliable options, and don't forget to better your experience by turning your phone to scanners.