It is rather not difficult to 3D print an idea than to discover what could be useful around the house. We all are excited about the possibilities of 3D printing and what we all can do with it.
However, most of the time we keep talking about toys and figurines. What about the items that can actually make our management of things simpler as well as attractive?
With a few easy 3D printing ideas, one can create not just models that tags on the wall but could help manage things around.
With all the new innovations around 3D printing, we now can own a machine at home as well. Instead of calling 3D printing technology for industries, it has now become mainstream.
End-users and consumers have started owning 3D printers at home. Disappointingly, very few are able to make justified use of these machines.
Instead of 3D printing things for fun, why not scale your thoughts further and bring shades of creativity to the forefront.
There are so many things that you can uncover with this technology. All you need is some patience to think through it. And, a lot of enthusiasm to stay involved in creativity.
And, if nothing else, a little trick to search for the right 3D file and 3D print it just like that. In this article, we would talk about simple 3D printing ideas that anyone can carry at home.
What Are Few Easy 3D Printing Ideas?
Sure, you are excited. You must be because these useful 3D printing ideas can change the way you think about 3D printing.
It did provide a lot of playtime for learning and gradually growing together. However, why not stick to the fun but at least start with basic 3D printing ideas that are beneficial too.
How about a few things that you would love to 3D print from your own machine?
Metric Nuts and Bolts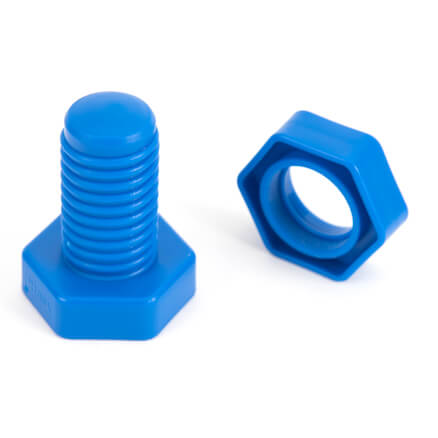 Now, that is talking. Who does not need nuts and bolts to fix things around at home? There are always few separate pieces waiting for a nut and bolt to come together.
We often lose nuts and find it difficult to get the best fit. The problem is very usual. However, left for months and years or even forever without any fix.
So, why not leave the laziness of visiting a hardware store and print the nuts and bolts combination from the smaller M2 to the bigger ones, M20.
Using a 3D printer, the job is very easy. Isn't that way ahead of all style and no substance. You can fix a lot of things around if you have the right combination of nuts and bolts.
Shoe Clamp Support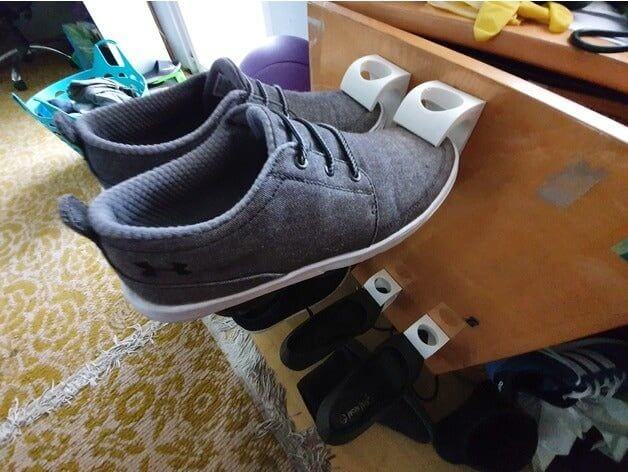 Credit: Pinterest
Isn't storing your luxurious and sophisticated shoes inside the clutter of other footwear makes it difficult to protect these from dirt and mishandling?
You must have felt the fabric going dull without even rough use. But there is a solution to this most common problem. Every house feels the need for a different cupboard for shoes.
That would take space as well as would be a highly expensive option. And, it would only take away the beauty of your unfilled spaces.
Hence, the wall clamps for shoes are the best support you can 3D print with your next project.
The clamps stick to the wall holding the front of the shoes, one for each pair, fixed side to side. You can keep your shoes dry and away from unnecessary dirt clogging. And, these are super easy to create.
Candice – The Phone Holder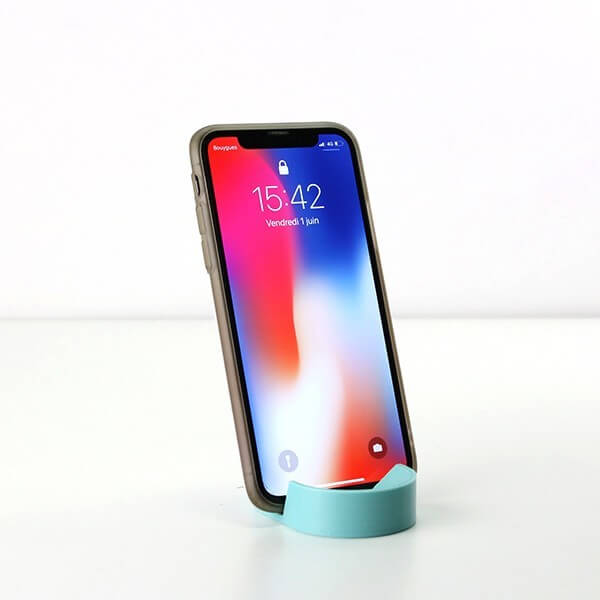 Credit: Cults
One of the easy 3D printing ideas that can make you tap your shoulder every time you use it.
The funniest part is that this is easy to create but its usages make it a lot important member of your house.
You do not need any fancy design, just support with a dent to hold the phone's end inside. With elegance, it also brings simplicity to your side table.
Use it while you are watching a movie. Either keep your device up straight or turned 90 degrees. The phone holder would do your best to keep it stable while you watch your favorite shows.
How often it happens that you get up to check that the call was not that important? When stuck in this Candice, your phone will always be upright.
You can check who is calling from far back and decide not to bother taking it, without needing to reach for the phone.
Plantygon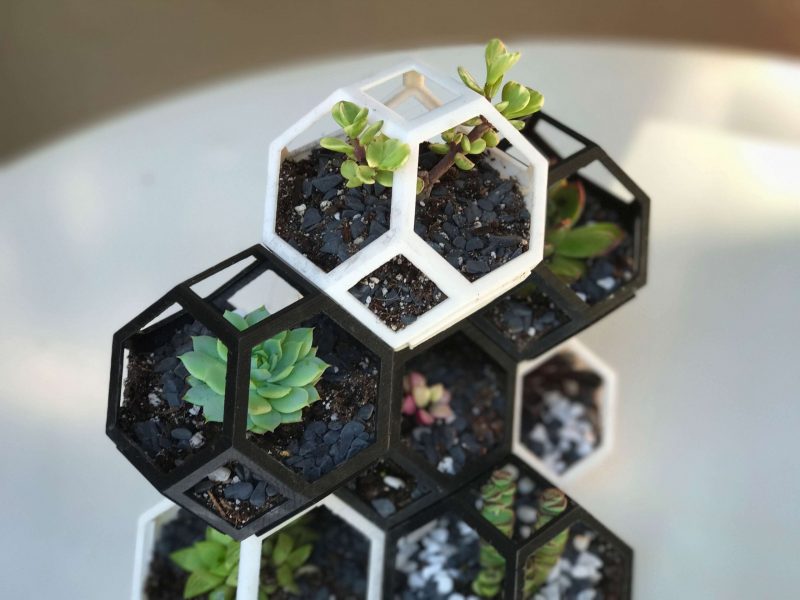 Credit: Cults
Do you like keeping your succulents in the most attractive way that they deserve to be? Why not 3D print a Plantygon, a design by PrintFutura.
These are available in two different designs. You can either choose to drain into adjacent plant guns or not drain at all. It not only looks astonishing but is very safe for keeping your precious plants happy.
Collapsible Basket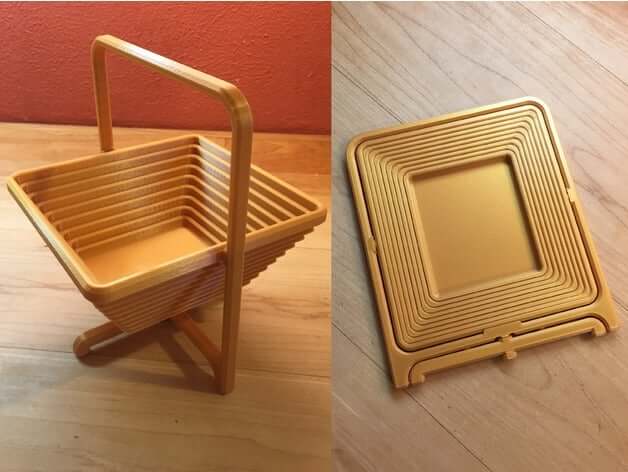 Credit: Thingiverse
We often crib about lack of space in our houses. Getting another basket to tag along with us during a picnic would only seem like a difficult choice.
Hence, it is better to 3D print a collapsible basket. Occupying less space, or no space at all, these baskets get you different sections for assorting your things in a more manageable way.
The design is simple and a few of the easy 3D printing ideas that could get you all excited only by thoughts of it.
You can print a few parts and glue them together to create this amazing collapsible basket. A design from PatternToPrint. Try and find it yourself, how amazing it feels to accomplish such designs.
Toothpaste Squeezy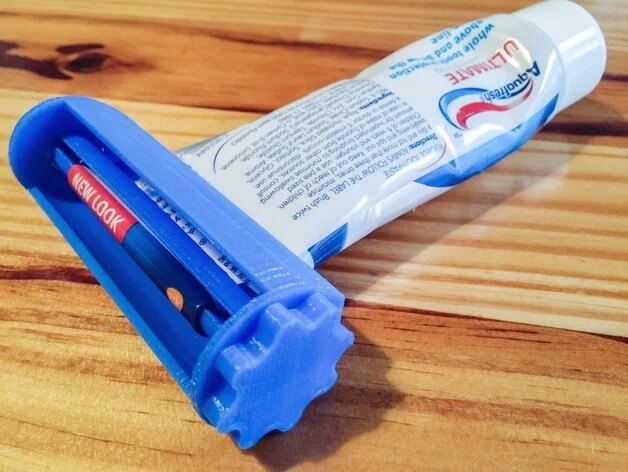 Credit: Thingiverse
Do not like wasting your toothpaste when unable to come out when left in a small amount? A toothpaste squeezer is a right solution.
You can take out the smallest drop of your toothpaste or a tube cream when used with this amazing squeezy. Created by Justin Otten and available with Thingiverse, the 3D design can help save a lot of money at the end of the year.
Oreo Container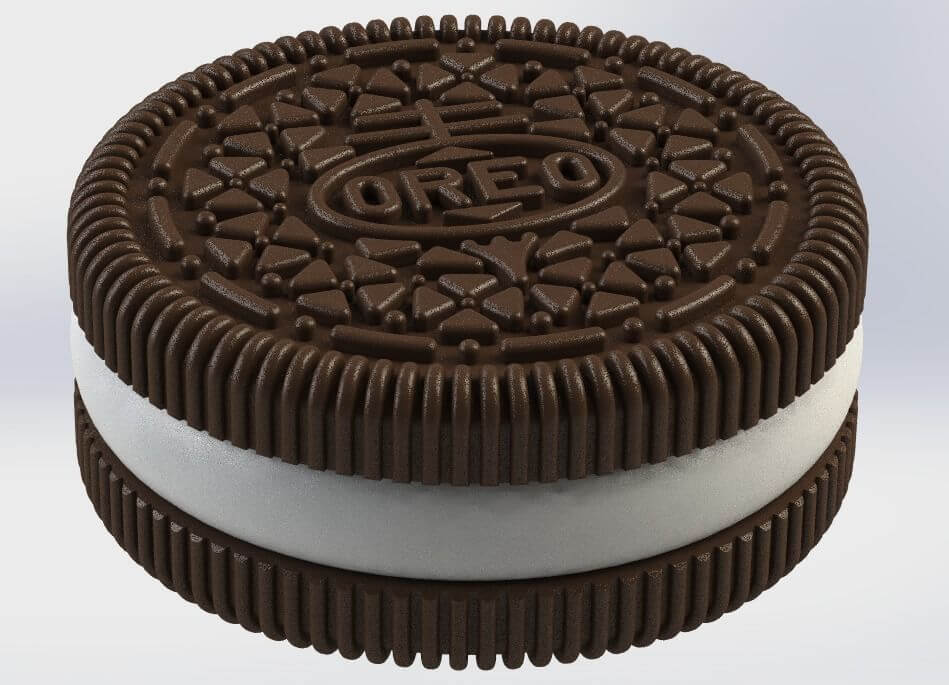 Credit: Myminifactory
Who does not like Oreo? However, how about storing Oreos inside the Oreo container? Wouldn't that be exciting? It sure is. A container that can hold double stuff as well.
You can change the dimensions and size to fit more Oreos inside. Impress your guests with this attractive container and place it right in front for a bite of what's inside.
If you have kids home, they would love it too. Design your kitchen and make it talk to you. You can find the design at MyMiniFactory.
Egg Stacking Tray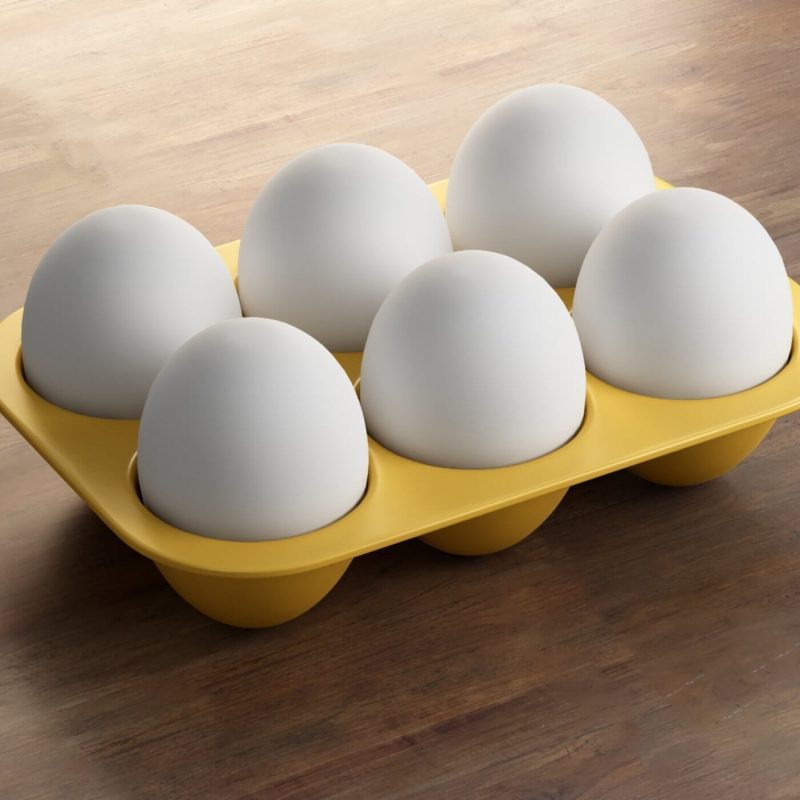 Credit: Cgtrader
Do you feel that your eggs make you go crazy when you want them to stay together stacked in one place? It happens with almost everyone.
A household without juggling through the hustle of egg management never feels complete. However, you do not have to continue breaking those slippery fellas every time.
With this egg tray design, you can make them stand one over another. Find the design on Cults and get the idea of what you wish to do next.
The best way to offer yourself a handy solution. Isn't it?
Cable Organizer
Every house needs this for sure. However, it is difficult to find these simple solutions at stores. With easy 3D printing ideas, you can get your cables sorted right away. Do not go out looking for these small hacks, but the 3D print at home.
The push and lock system, make these organizers easiest to handle. Do not leave any cable unorganized and scattered around. You know it is high time to get your house cleaned up. Start from managing little things and cables do need first hand.
Find the design on Thingiverse and get yourself some credit.
Book Hide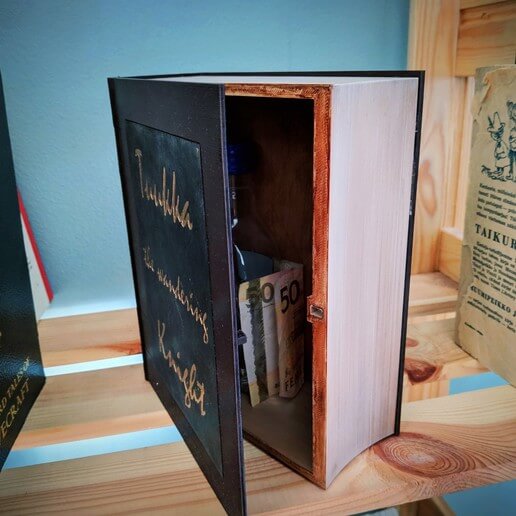 Credit: Cults
Like mystery? Why not turn your house into one? The book hide design without any pages but compartment to hold secret things inside is what you must 3D print this time.
This amazing box looks nothing like one but gets you exactly what you are looking for. Cash, keys, letters, or whatnot.
You get to enjoy your secret life without worrying about your nosy friends or family. You can even stack these books hides on the shelves and showcase your collection.
It does sound exciting. If you feel the same, download the 3D file from Cults right away.
Zip Toggle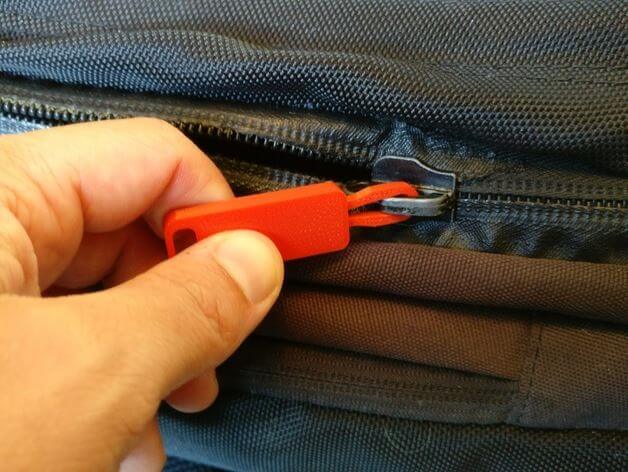 Credit: Myminifactory
It is frustrating to deal with broken zip pulls. Not only it creates a lot of problems when handling bags and purses, but it does also sometimes gets us all grumpy.
If you feel like cursing the zip hanging alone, try doing something creative this time. 3D print a zip toggle and find a permanent solution for all the similar problems waiting in the future.
This universal zip toggle would fit any zip and help get the two ends together. This is a two-part print, but easiest to accomplish. Available with MyMiniFactory, the design is a must-try.
Few of the hacks that you would need more often than you wish. Or, you can help your friends too and score your impression on others.
Designer Bowls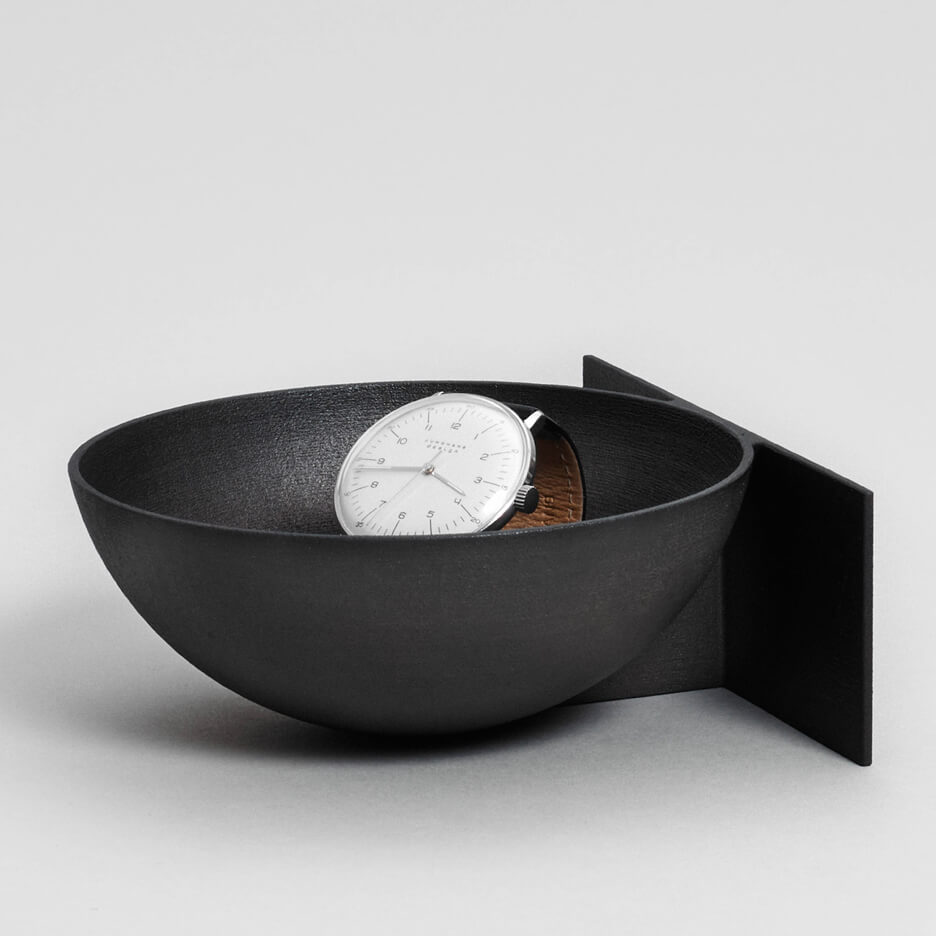 Credit: dezeen.com
It may not ring a bell for many, but it does feel like an accomplished task. When you have guests arriving for parties and meetups, all you need is the right bowl for serving nuts and goodies.
The designer 3D printed bowls could be your thing. If you host gatherings, you must find ways to level it up every time.
Find the best designs online and you will find a lot many. These are easy to 3D print and do not need much effort as well. When 3D printed, it can directly help serve your guests.
Goose Key Holder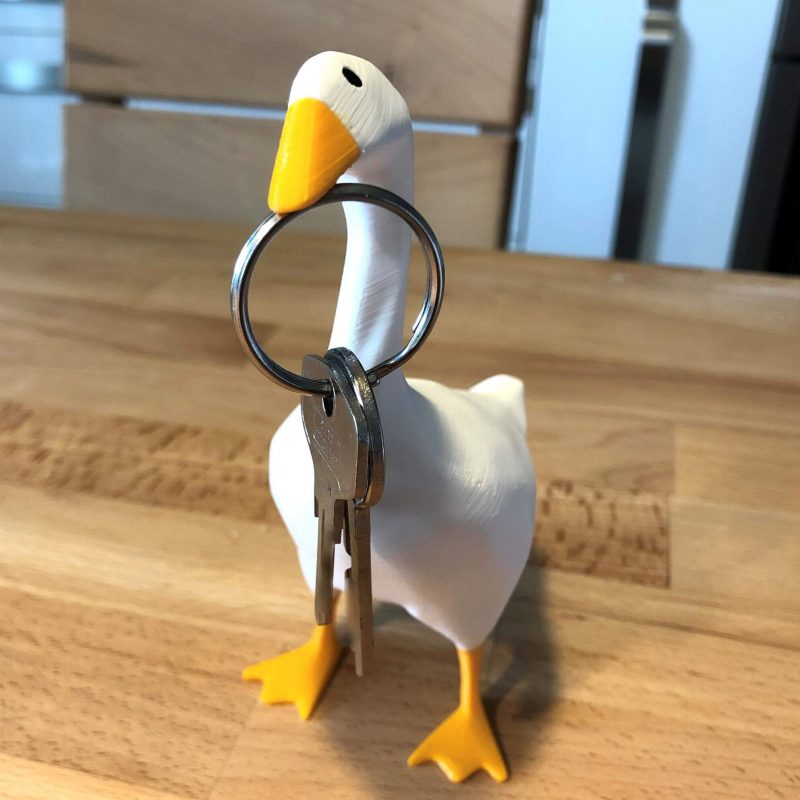 Credit: Thingiverse
You would certainly like a friend to be there when keeping your keys safe and in one place. A buddy safely carrying your keys. Build the goose and get the magnet to the beak.
Letting your metal objects hanging to the Goose's beak would seem so fancy, yet easy to accomplish. Available at Thingiverse, the design is for multi as well as single extrusion.
Salt Shaker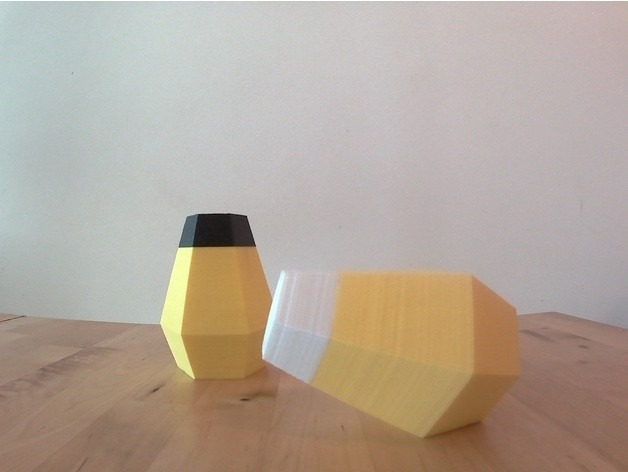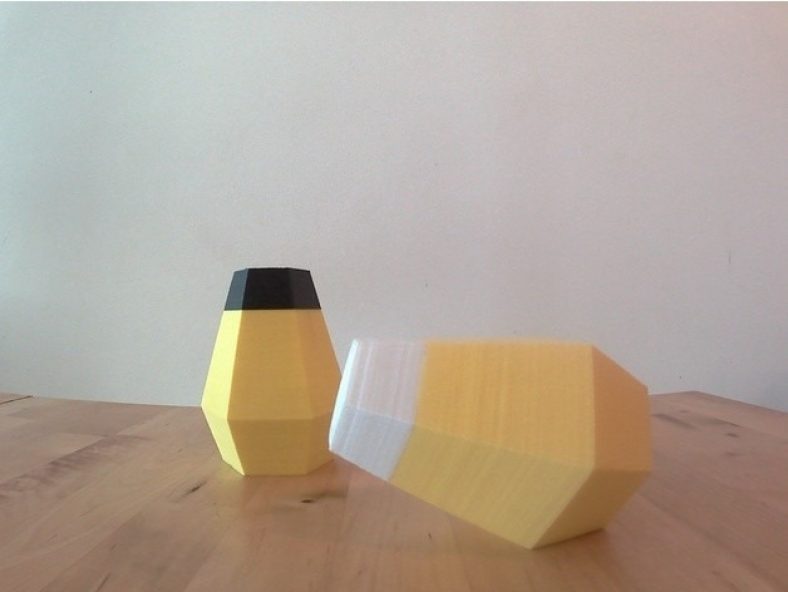 Credit: Cults
This is one of the most essential things you find at home. But how about designing it with a 3D printer.
Not only you get the flexibility to be creative in terms of design with this simplest item but can print it in a size you want.
The best part is that you can track your other containers the same way. But excess won't impress that much.
Keeping the style low but effective, these salt shakers could help get your imagination to find a new meaning. You can download the 3D file from Cults. There are other variations available on other online repositories too.
Drink Holder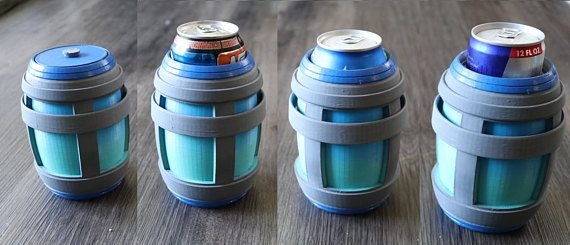 Credit: Reddit
Want to carry your drink along when going out for biking, get this drink holder 3D printed.
You can even use the holder when not around to avoid kids from spilling it. You can use the 3D design from Cults and 3D print it in a matter of time.
The Conclusion
3D printer was always thought to be an alternative for rapid prototyping. It did take time to break that myth and get into the mainstream. But it did it well.
Now, the technology is available for almost every niche. You can also use the machine at home for accomplishing simpler tasks. Such as 3D printing boxes, cabinets, shoe racks and much more.
In the midst of all this, craving for designs that seem unique isn't a wonder. We all wish to explore the possibilities that lie in the front. Hence, trying with different designs and complex ones too must be your future goals.
As of now, these easy 3D printing ideas could help you get started. Find all the useful things you can do with 3D printers.
Once you have the confidence to create these simple designs, you can create higher milestones. For now, have fun creating these easy substitutes for daily needs.