Getting a 3D model is very easy these days. All you have to do is search online on google for sites that offer 3D models. Here in this article, we are going to bring in front of you such sites from which you can download 3D models for free.
These websites have a long list of databases of various 3D parts and functional prototypes. So, if that is the part or prototype that you are wishing to 3D print, you can get it from these websites. Getting a free 3D model was never this easy, right?
Autodesk online gallery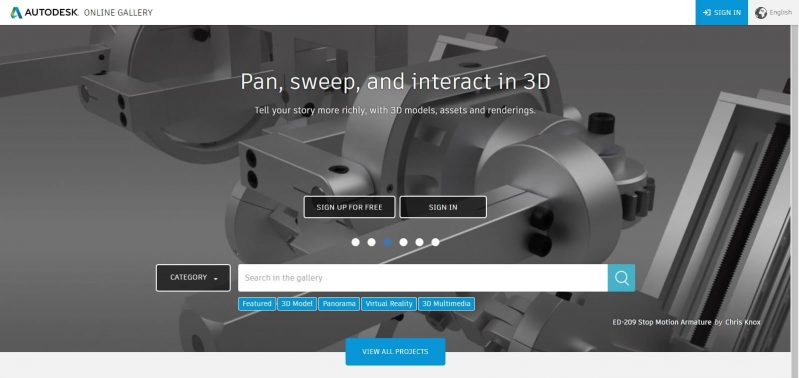 This is the platform where professional 3D designers get a chance to showcase their latest projects. Seeing this website from the layman's point of view, what they get from this website is the chance to freely access professional designer's 3D files.
Since everyone's quality of work is different; the quality on this website also greatly varies. But on the other hand, there is something for everyone.
Like, apart from free 3D models that are used for animation and visualization, you can find files for 3D printing and even some engineering projects.
Instructables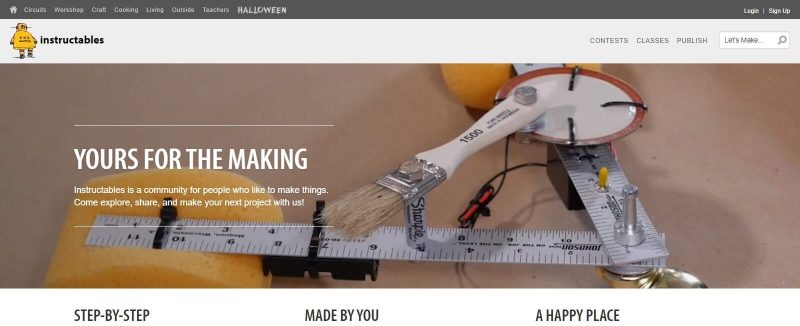 Instructables is not only a free 3D model repository, but it's also a fantastic community portal where users can share their DIY projects. Users are given a facility while sharing projects, to include things made for 3D printing.
Your feature on the project pages also contains tutorials and instructions on how to build each creation. This all you can get to see together with the free 3D models which you can download when relevant.
In addition to all these, there are interactive sessions with designers that are helpful enough to answer questions submitted by the public.
Thingiverse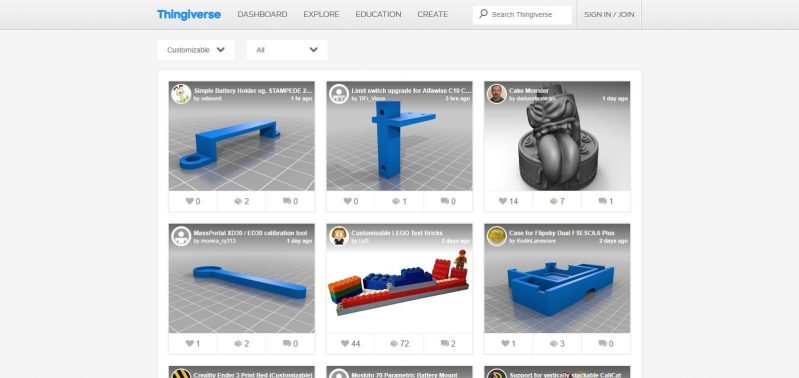 Operated by Makerbot industries Thingiverse repository is a fantastic example of how one work develops into the other. The Makerbot industry is the creator of the popular Replicator series of 3D printers.
Their website, Thingiverse is not only a well established and matured website for downloading free 3D models but also the most popular repository among the entire 3D printing community.
The website is a host to a wide range of dedicated makers who upload free 3D models for 3D printing in varying categories and complexity. So, if you're someone who is looking for cool things to 3D print, Thingiverse is certainly a place to start with.
BiblioCAD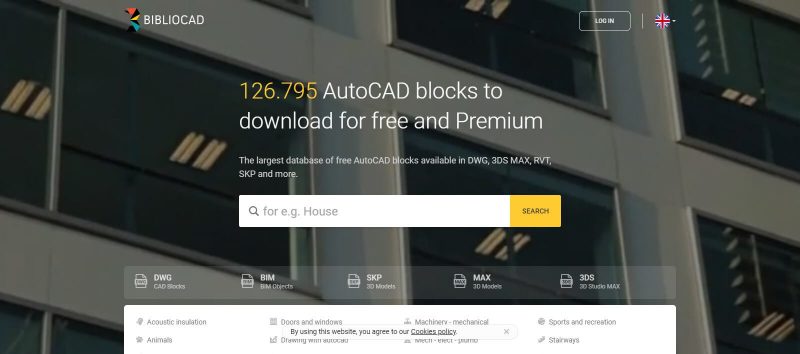 Here is a comprehensive library, which is designed for exchanging and downloading CAD and BID blocks. BiblioCAD offers a range of highly complex DWG files that can be paid as well as available for free.
This website promises to serve the industry's best designers, architects, and engineers. BiblioCAD also has its specialized content targeting architecture projects which you can take benefit of.
However the website does not strictly stick to architecture, there is a broad range of categories that provides possibilities for other professionals and hobbyists out of this scope.
GrabCAD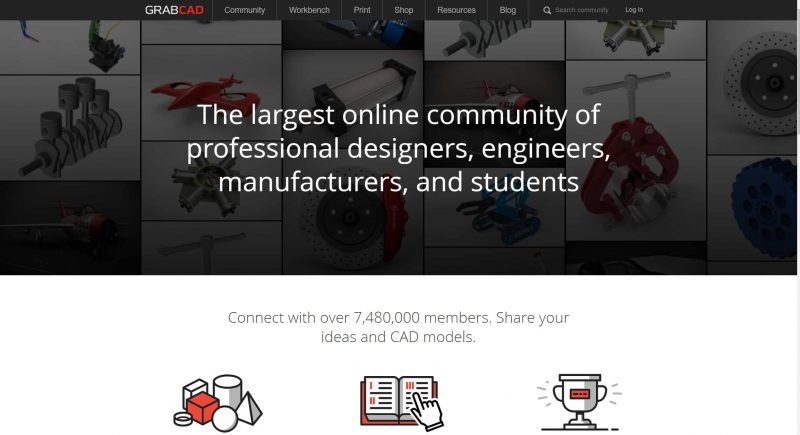 GrabCAD works on the mission of helping mechanical engineers to build great products, faster.
The website is said to been backed by Stratasys, which is the company that owns Makerbot, which is the name you have already a little familiarity with if you have not skipped the Thingiverse section of this article.
For those who are wondering what does a company get by owning two websites? This one is especially for mechanical engineers.
GrabCAD is the site that offers tools that help users for collaborating in the development of their 3D models.
But if you are a typical 3D printing enthusiast, the best part of the site for you will be the large library of free 3D models that you can download for 3D printing. These files are available in STL and other formats and are created by a community of over a million engineers.
SketchFAB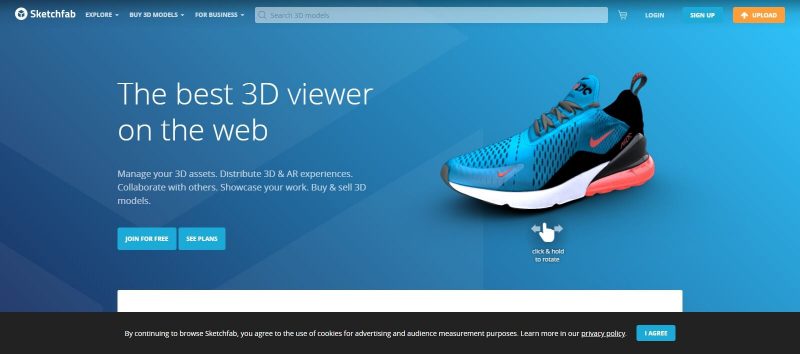 This website is a great source of user-generated 3D designs. Here in the files, an emphasis is been laid upon character design and sculpture. Not all, but there are some of the files that are available for free.
Like every other category, 3D models for printing are only a sub-category of a more extensive collection. You can even filter between STL files and OBJ files.
For those who do not know, the difference is that the OBJ format contains color information. So, generally, this website is referred to when someone is looking for something unusual.
CGTrader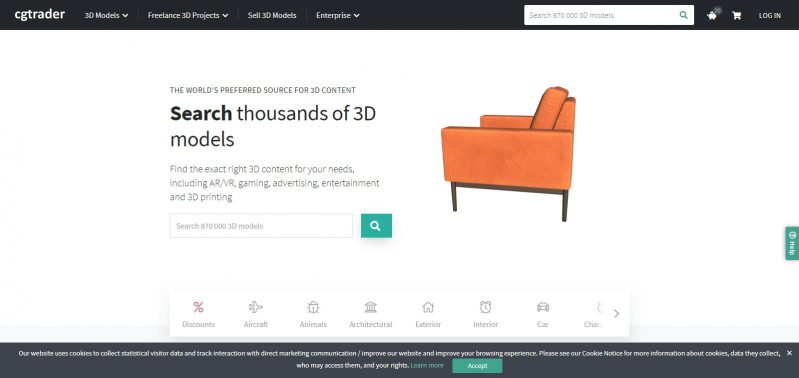 This is a marketplace for buying and selling 3D designs. The makers of this website have not just limited themselves to STL files, but the site offers a selection of free 3D models to download.
These models can also be fabricated on any 3D printer. Apart from these files, you can find scripts and plugins that facilitate modeling.
Free3D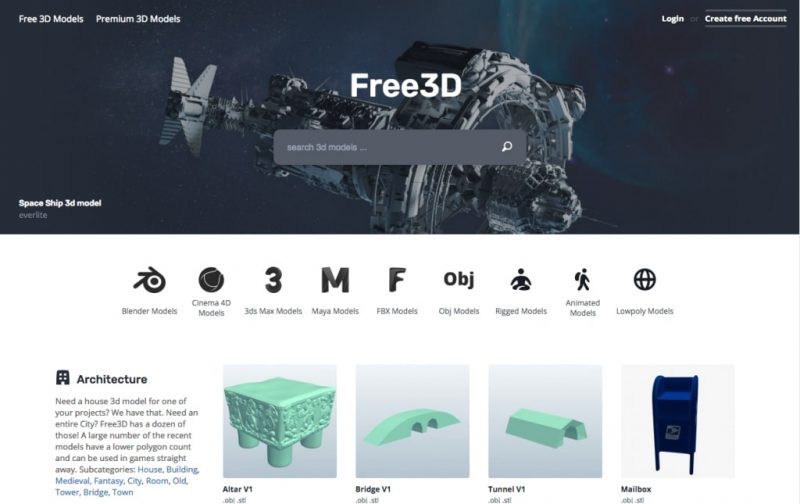 What makes Free 3D stand out from many other community-driven platforms is its clear and structured UI. Free 3D models that you get on this website are easy to find because of its sensible category system.
3D designers coming on this platform to search for their files can open portfolios to showcase their talent. To keep the competition between community members fueled up, there is a relentless voting feature. Some really famous 3D printing designs are available on this website for free.
MyMiniFactory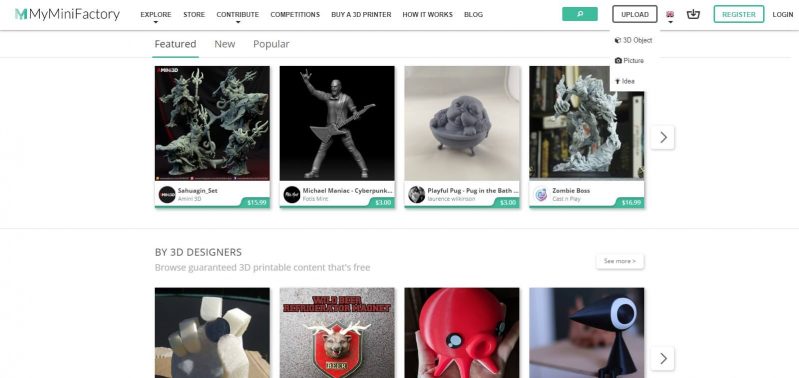 MyMiniFactory is both, a community as well as a repository for free 3D models. The website offers 3D printable models that are made by professional designers.
Not every, but many of these professional designers guarantee that the models have been quality tested. The website also allows you to log a request for a specific 3D printable design.
MyMiniFactory's designers will create and then share such a design. The bonus benefit is that the site is available in seven different languages.
Open Game Art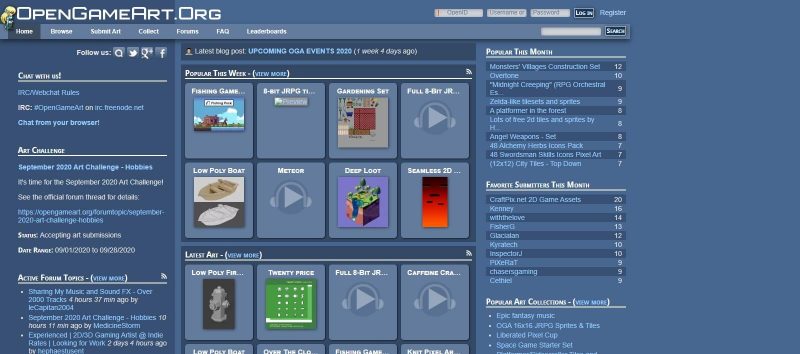 Here is a forum for all the game developer enthusiasts out there in the world. The website provides a large download section apart from message boards and tutorials.
Free textures, free 3D models, music, and sound effects from a variety of sources are all featured on this website.
CadNav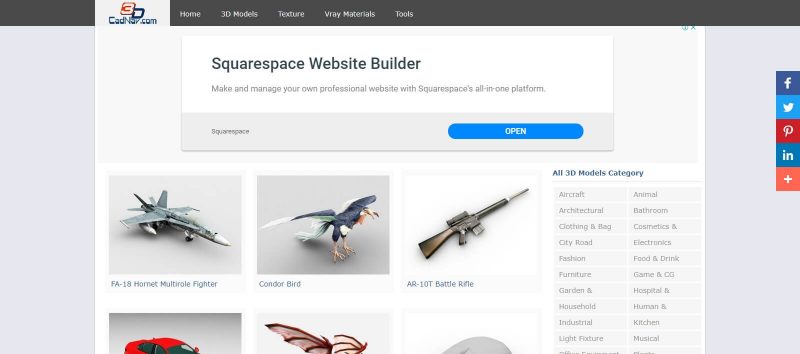 Just like its name suggests, CADNav is a website that features a large selection of free CAD models. They are collected and curated in front of you from fields like engineering and architecture.
With this bulk of available models, you can also find a broad range of vehicles, humans, furniture, and props that sums up a great addition to 3D animation and visualization.
Apart from free 3D models, CADNav also offers texture maps, and even Vray maps free of charge, which is downloadable.
Trace Parts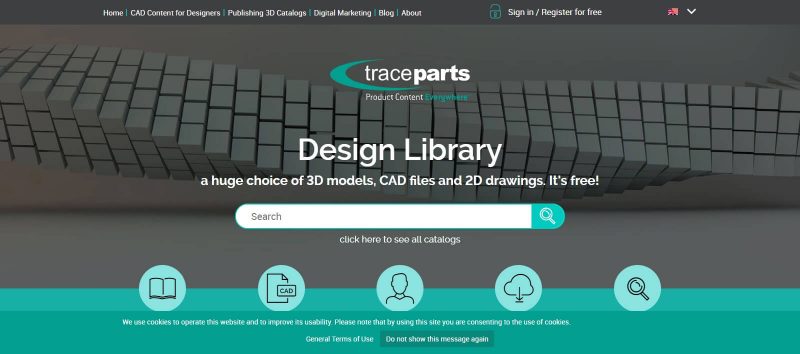 Said to be a 3D digital content provider for various industries like Engineering, Design, Purchasing, Manufacturing, and Maintenance processes & operations, Trace Parts is the website that permits CAD designers to quickly access exact free 3D models.
These can be models of components that they can use in their engineering work or any other thing. Every page of every part includes a technical datasheet. On this website, the business clients can even subscribe to Trace Part's supplier parts management.
This they can do for directing their designers to approved components for saving storage and accounting costs.
Pinshape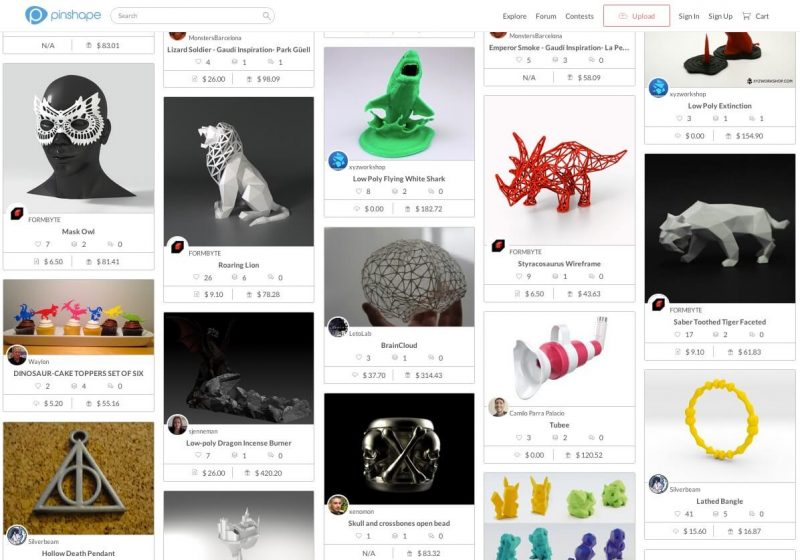 The website works for making 3D printing simple and fun. Pinshape lays special emphasis on high-quality 3D designs and a platform that can be easily navigated.
This website was acquired by Formlabs in 2016. This website has since then been an open marketplace stuffed with paid and free 3D models.
These models are arranged by a handful of filterable categories. If you are a creator, there's even the option for you to sell original designs.
3D Export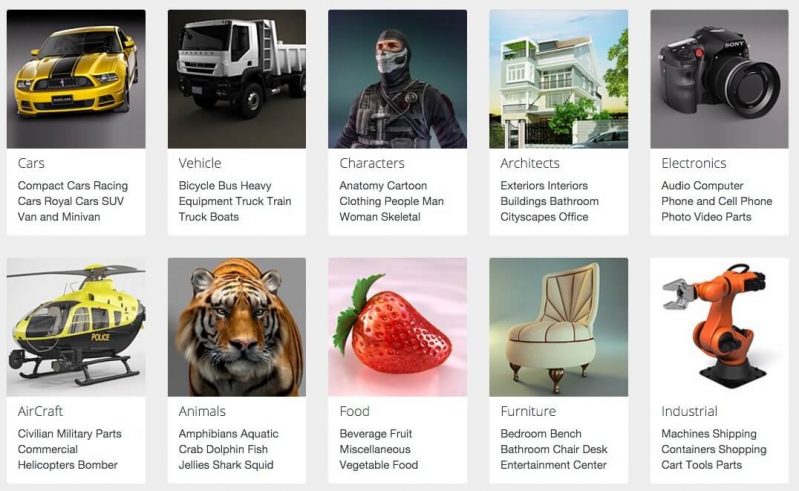 A marketplace for premium 3D designs that can be bought and sold, 3D Export is aimed at professional designers and 3D artists. Users can filter their search by laying particular emphasis on jewelry and ornaments.
The website gives you an opportunity to talk with designers for creating a specific part or functional prototype.
ShareCG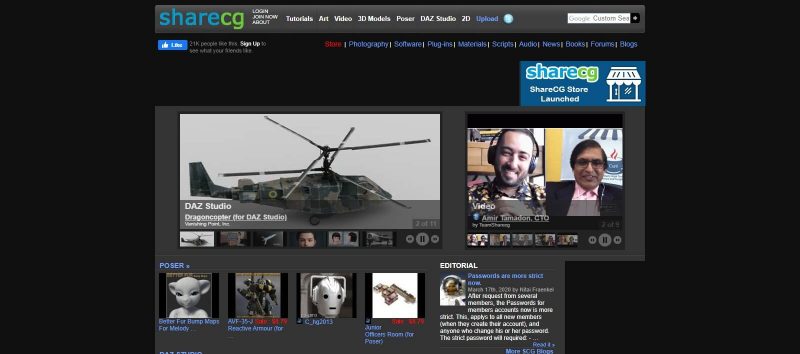 Here is a portal for 3D modeling enthusiasts where they can upload, share, and most importantly, showcase their own work.
The type of free 3D models available on this website range from cars and spaceships to furniture.
Like other websites, ShareCG too provides materials, scripts, and plugins for various 3D modeling programs.
Cults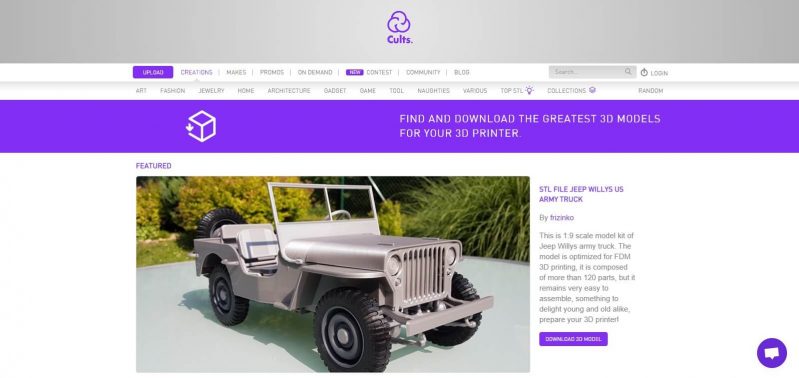 Cults are managed by a French person whose aim is to connect designers and people who want to 3D print some objects.
The site claims that you might find some doubling up from creators. But these hosts guarantee that even after digging deep down this website, you would only find original creations on it.
PixelLab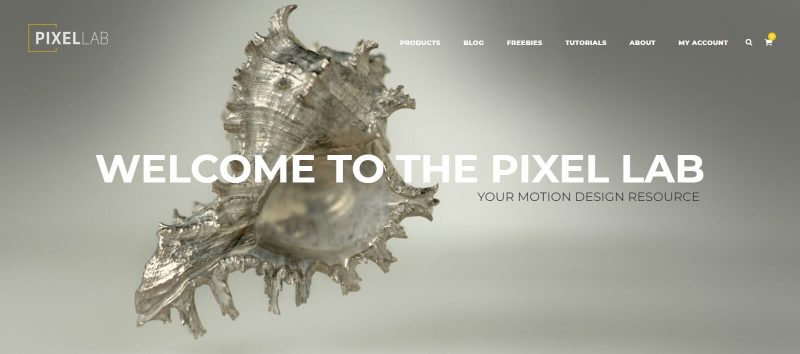 The website is a publisher of plugins and extensions to Cinema in four dimensions. Apart from that the website also offers to create and curate high-quality 3D models and textures.
But more than that, the web page is literally like a textbook on 3D modeling, or say 3D scripting and rendering. You can join the newsletter for a ton of free 3D models that would be emailed to you on your registered account.
Flying Architecture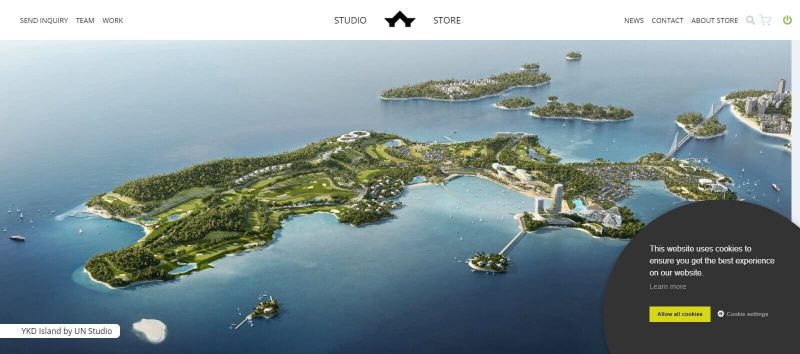 FlyingArchitecture is specifically a portal for architectural visualization. The website's basic membership is free, and there's also more than needed material available for a fee.
Apart from 3D models, what you get on the website is accessible to PSD files. What will these files do? They will guide you in your preparation for publishing raw renders.
FlyingArchitecture also specializes in offering extensive 3D modeling online tutorials as well as workshops from which users can learn the course and benefit.
VizPeople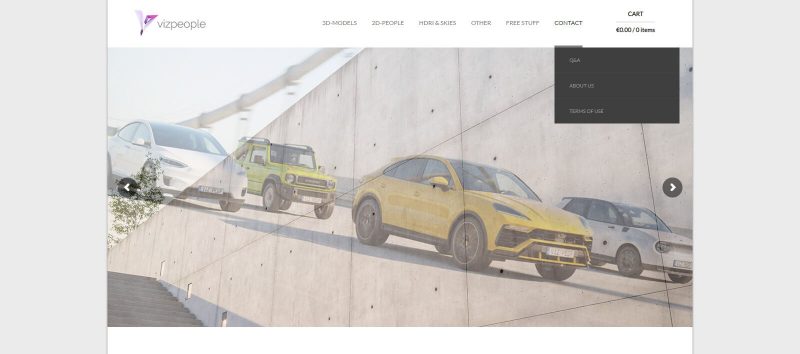 VizPeople is a content seller of two and three-dimension. The website offers a wide range of models suitable for graphic designers and animators, both in two dimensions as well as three.
The products offered by VizPeople can be bought in packages with prices ranging between $130 and $220. What these packages include is the likes of home gadgets, cars, trees, and furniture.
The wide selection of textures, sky backgrounds, and 2D cut out people available on this website is really praiseworthy. Why don't you visit checkout if it is really different from the websites that you have visited or not, in the past?
Design Connected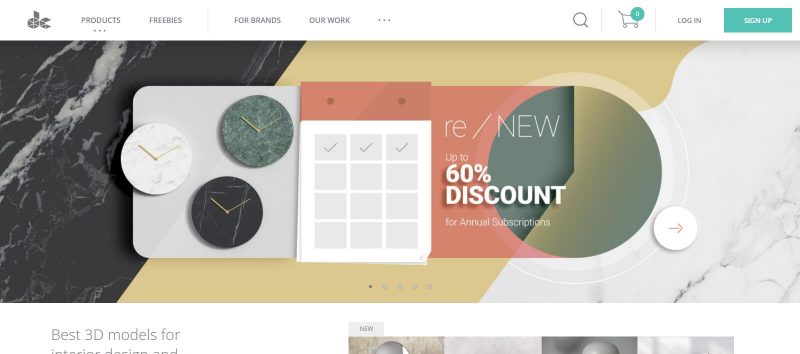 This website offers a large collection specifically of furniture 3D models for sale. Since the website has clearly declared its focus i.e. on designer items, thankfully, the site does not leave you alone.
You do not have to search in its large repository by going on to pages one after the other. All the database that the website has is broken down into expedient categories and even features.
There are curated collections of 3D assets that you will find on this website. And when you understand it, after spending some time, they would start to make sense to you too.
Why don't you do one thing, don't rely on our words and see by downloading one of the 190 free 3D models for yourself?
The Conclusion
These 20 websites where you can get free 3D models are a collection of websites, 3D archives from which you can not only get 3D models but a lot more.
Understand a simple point that getting a 3D design file might be your temporary goal, but the ultimate one must be to understand how the complete process works. Because without gaining that understanding, you would be always left with curiosity.
So to satisfy your curiosity and give you something else from the file, these websites serve you with knowledge regarding 3D modeling and the techniques that complete a 3D printing process.
Ultimate knowledge of 3D printing would mean you have one of these free 3D models, you know where to give it as an input and what would come out of it.
And during this process, if there occurs any problem, you at least know whom to contact or how to repair it. That's the way it is done. So, you might want to start doing things step by step.