Gathered enough experience working with 3D modeling software for beginners? It is time to take the next step. As you start learning the nuances of features available with these tools, you crave for more.
That is when you are ready to explore 3D printer modeling software built for professionals. These tools and applications may not be as simple as those created for first-time users, however, once you have worked for some time, you will get to know these better.
These certainly won't make you an expert the day one. You must learn how to operate professional 3D modeling software to make the most.
3D printing is becoming accessible to a greater number of users. Therefore, the demand for modeling software serving different groups of individuals has also surged.
Among various CAD 3d modeling programs for 3D printing, there are few that provide the best user experience. Being designed for professionals, the control offered by these tools is high.
Users can enjoy the freedom of setting even the minute details of the print process using these applications. Most of the applications that are popular among users have few things in common.
Based on the ease of functionality and user-friendly navigation, few 3D printer modeling software is preferred more than others.
Here is a list of a few of the best 3D modeling tools that can take your work to the top-notch results.
List of 3D Printer Modeling Software
It is difficult to choose the one that can help you get the best results for your 3D printing business. Some users try a few tools and waste money on the ones that do not work as expected. Hence, here is a list to help you decide to take into account all the pros and cons.
The applications listed below are popular for providing amazing results to the 3D printing users. If you have been working with beginners' tools, these would not be very difficult to handle at all.
Maya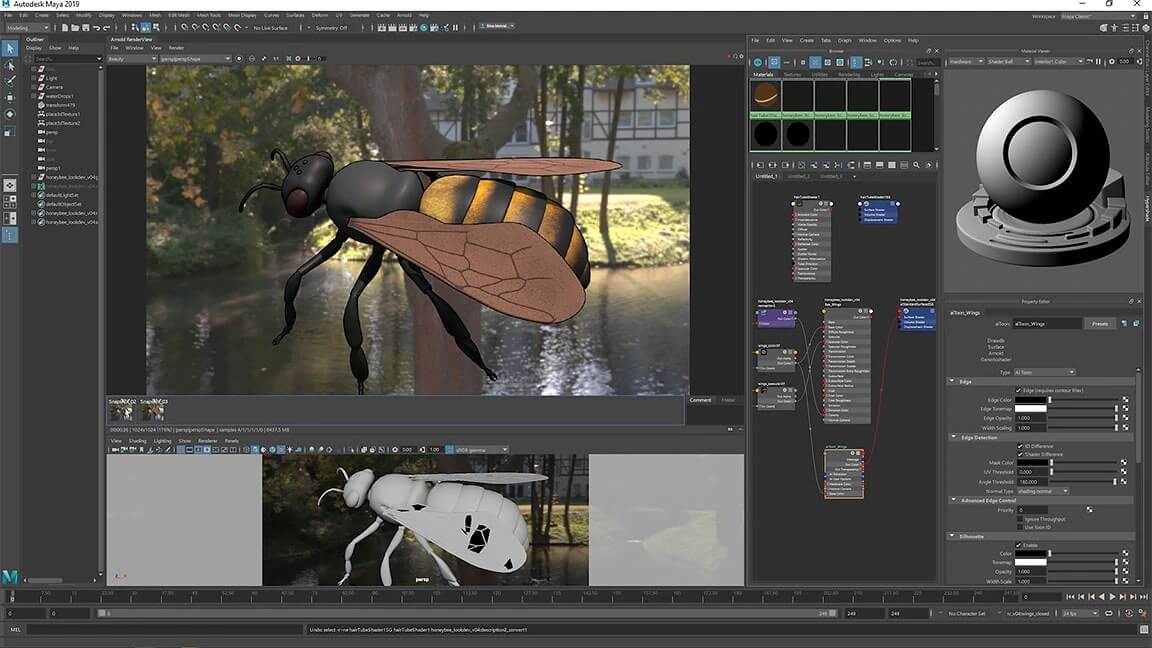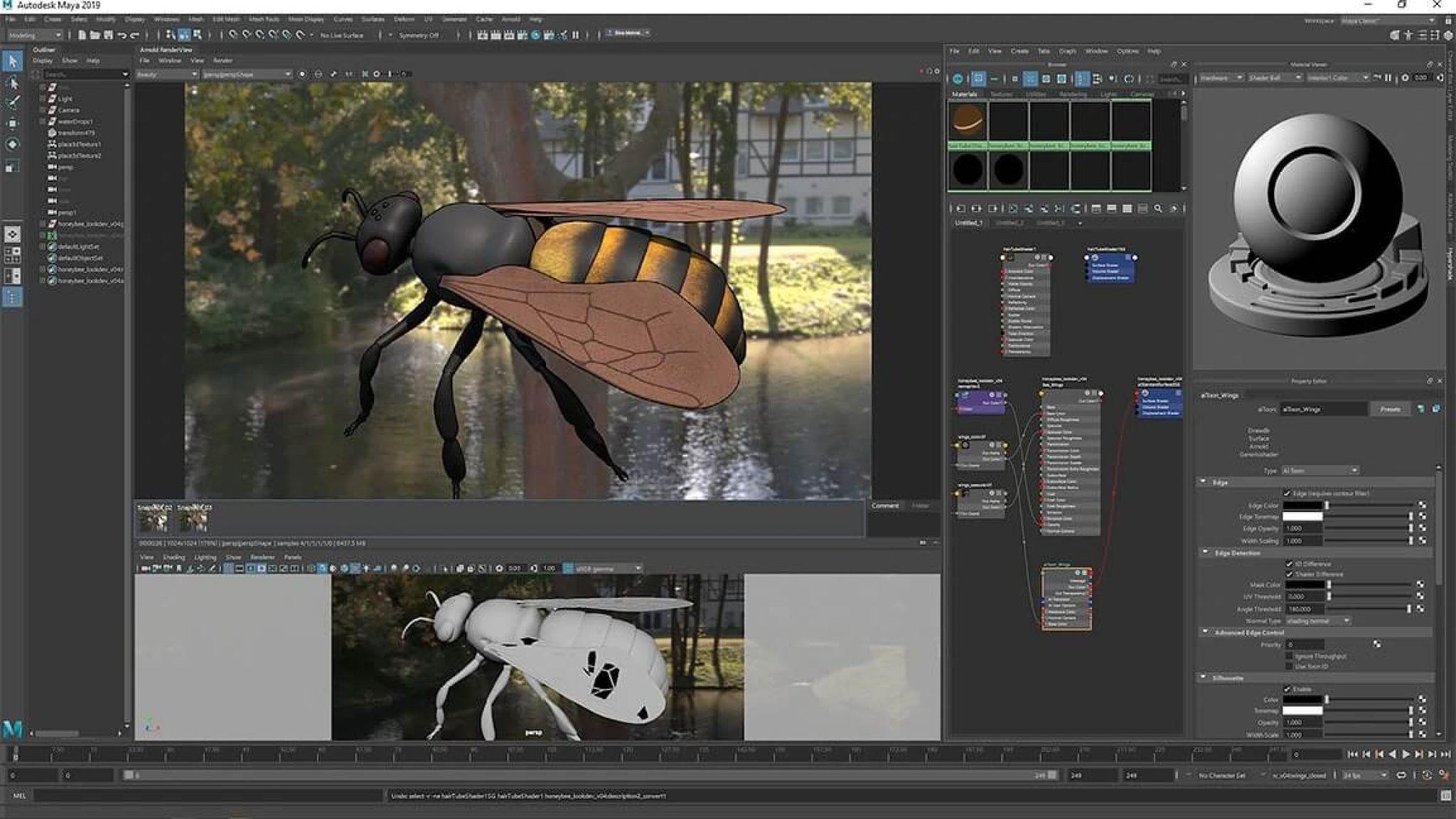 If you consider feedbacks of experts, you would always find Maya getting the majority of the votes. Autodesk Maya features a wide range of features and controls to provide better setting preferences to its users.
As mentioned before, being a 3D printer modeling software for professionals, this toolset expects hard work and a commitment to a steep learning curve.
Specially designed for those working with animation or virtual assistance industries, experts can take complete advantage of the offering.
Either you are looking to find the best modeling, lighting, rendering or texturing features, you can anytime select Maya.
Apart from all the basic tools included with the software, there are various other expert features as well. You can count on its particles, solid body physics, hair, fluid simulations, character animation, and whatnot.
Although there are users who believe choosing the one with a greater number of functionalities, many do not get a chance to touch most of these.
Hence, you must decide to pay for the software subscription if you think your job requirement scales up to the offering of this tool. Otherwise, you may be spending a lot of money for no use.
Those who have time and money to invest in this software would find it amusing. As it offers a great learning experience. One can hone 3D designing skills to a completely different level. The application justifies its price to every bit.
Maya is compatible with Windows, Mac as well as Linux. However, you must check the version of the OS you are using before opting for this 3D modeling software.
OnShape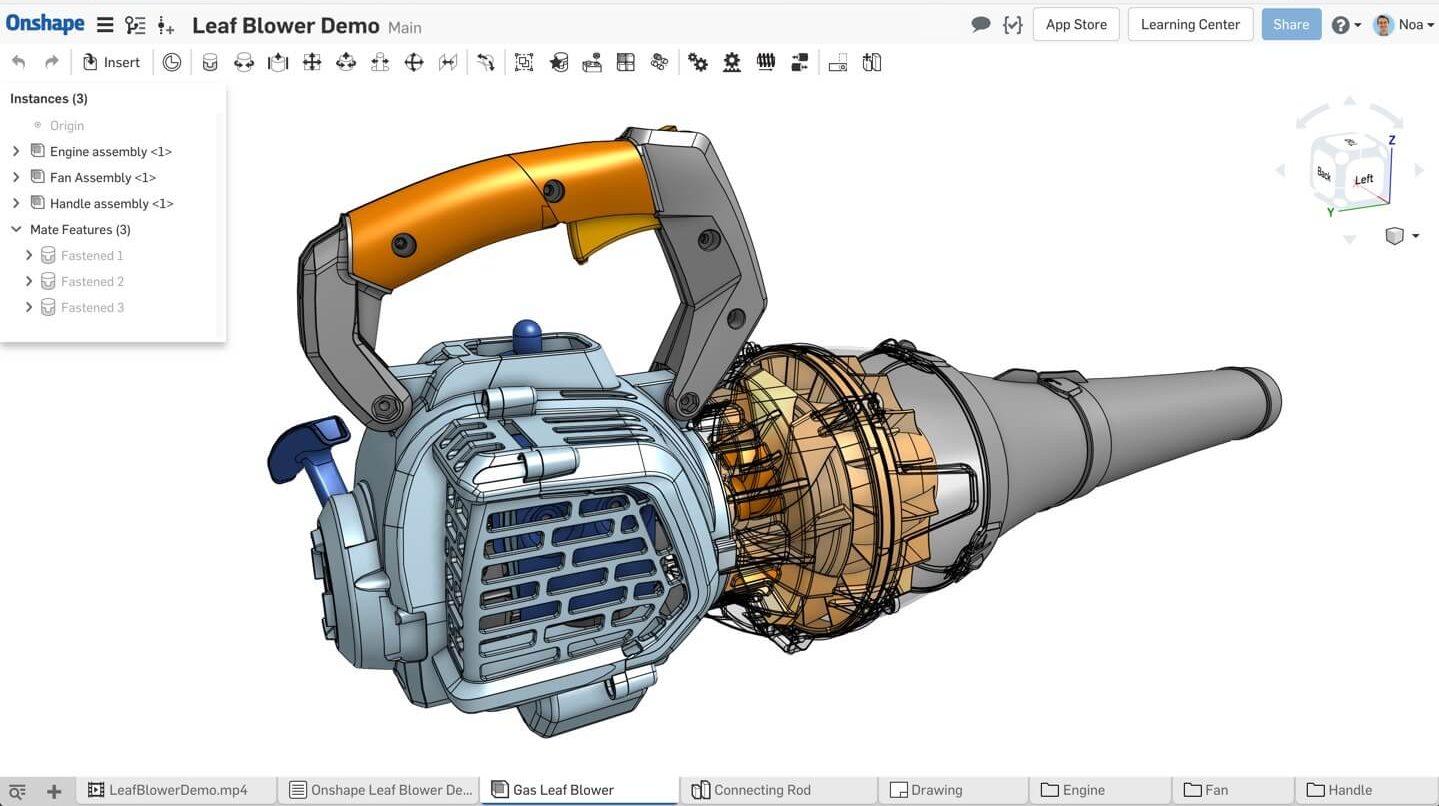 Onshape is a cloud-based 3D printer modeling software that is used by professionals and hobbyists for achieving desired results. This 3D CAD program helps a group of users work on the same design and make changes. And, it can be used on phone, laptop as well as tablets.
The software provides a secure environment for its users who are looking for a smooth experience when designing 3D parts. This is an intuitive application with a short learning curve.
This means that anyone with prior experience with basic designing tools can learn the software in no time. The easy to use controls and high definition interface make it easy to turn any design into magic.
Professionals love to work with this software because of the freedom it provides. The price differs depending on the kind of subscription you are looking for (monthly or annually).
However, it is affordable and can be utilized for unlimited tasks. The free trial is available for those with an educational license. However, the features are restricted for the version designed for educational purposes.
Without worrying about the compatibility with different operating systems, one can access the application through Web, SaaS or cloud. Regarding training, one can opt for different kinds of help offered by the company.
One can choose from live online training to webinars. A huge amount of documentation is also available for users. Hence, there is no problem getting to know the different features of this software closely.
Being able to provide a robust feature set, and interoperability with almost all industry standards, you can depend on this software.
ZBrush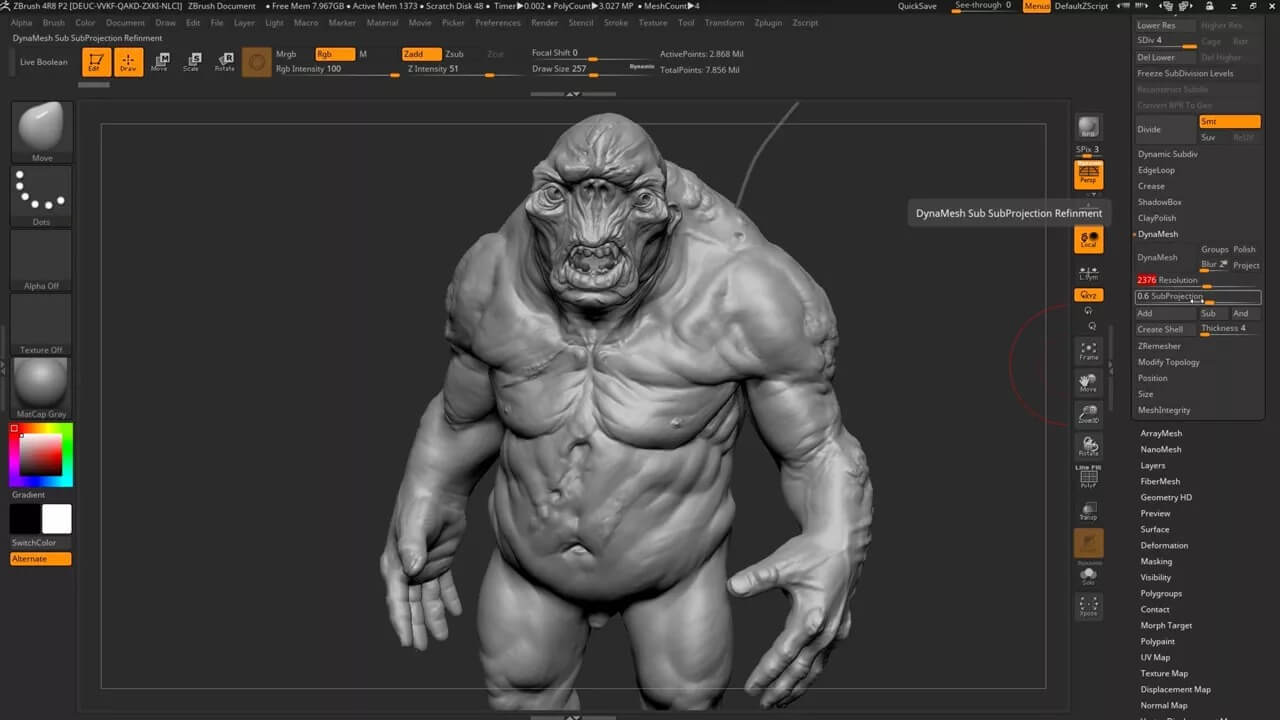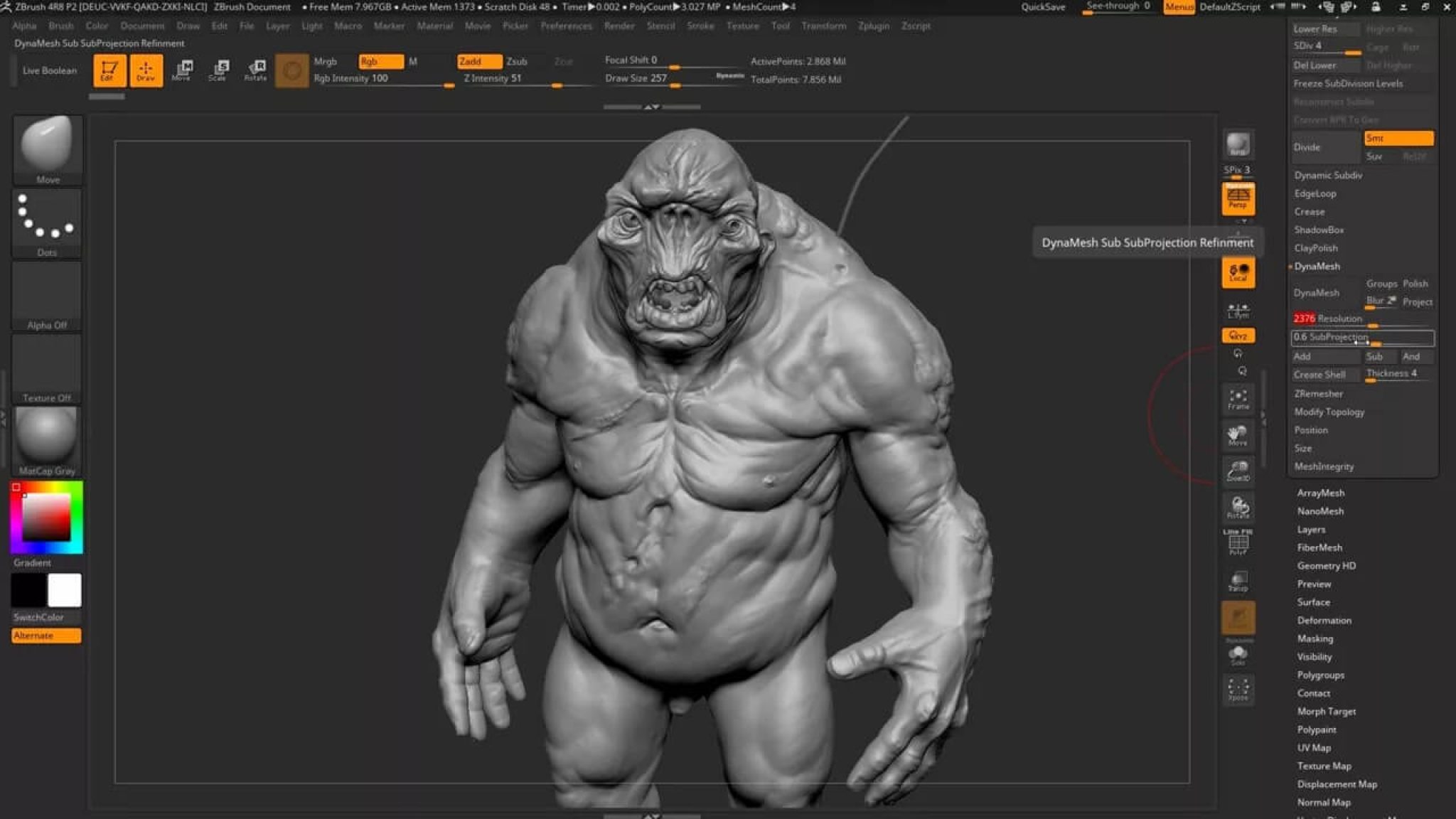 ZBrush comes with a license. It can cost up to $895. Although the choice has many applications, its contribution to 3D printing is unrivaled. One can design and sculpt great models with the help of ZBrush.
It is also used for designing VFX movies as well as video gaming. There are very few similar applications that can match the standard of this program.
Created to provide complete functionality to the users so that no one asks for more, you can consider this option as all in one package. There is no other 3D printer modeling software that can beat ZBrush when designing vinyl toys or miniatures.
However, it would not be easy to just dive into the tools and start creating your designs. You will require training to understand the worth of this application.
Experts love working with this software because of the friendly design it offers. With proper guidance, one can master the use of ZBrush with ease.
SelfCAD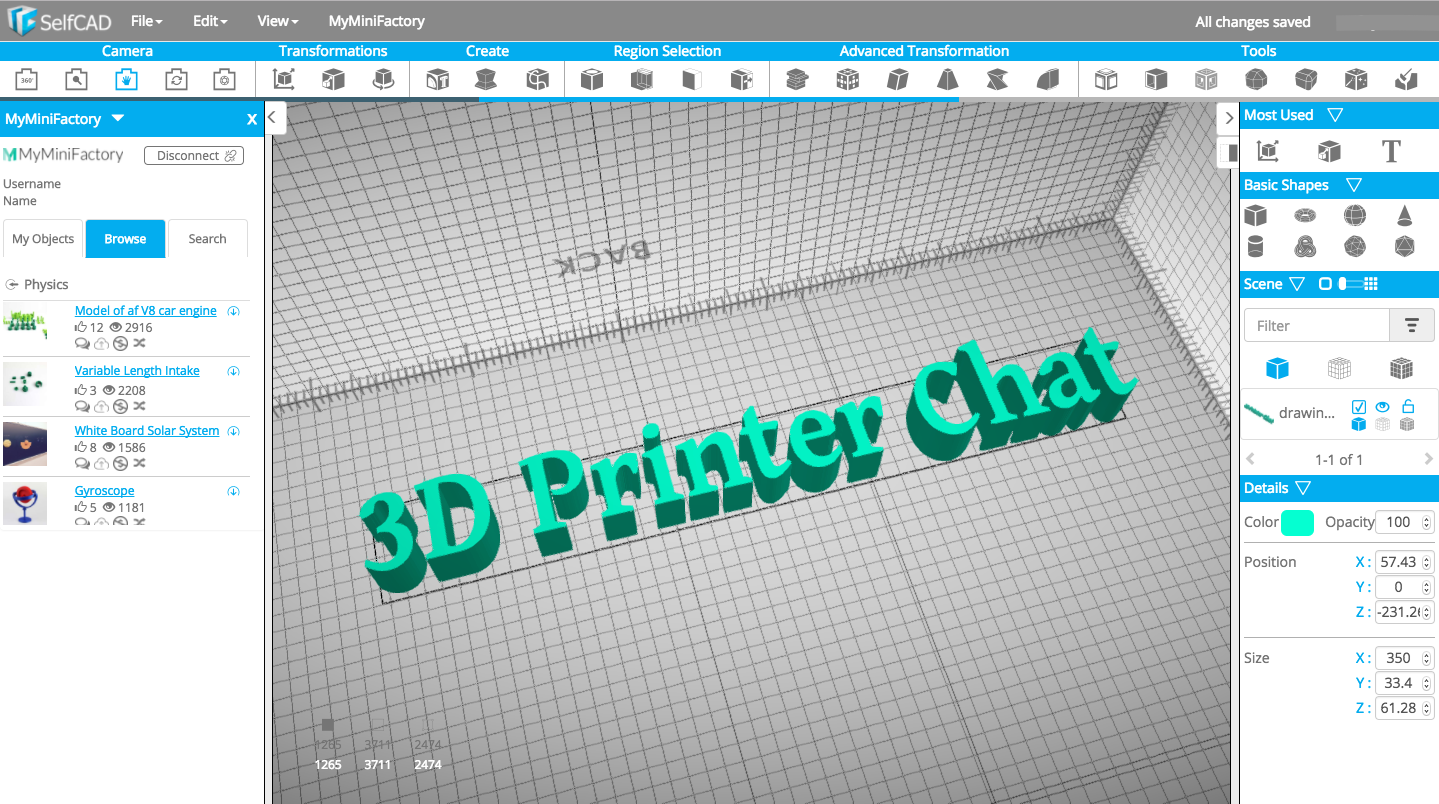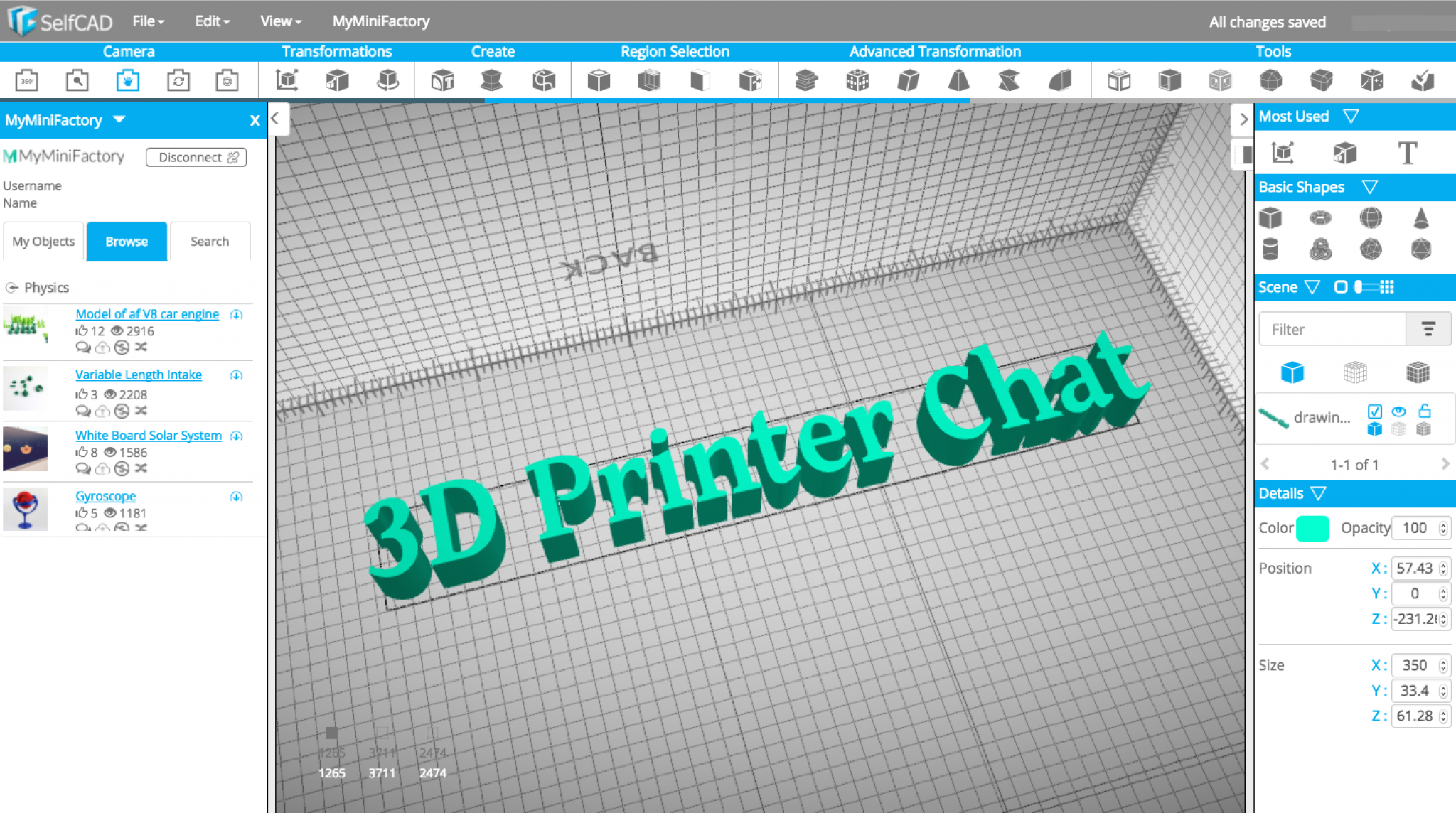 Need more functionality than TinkerCAD but don't want to shell out hundreds of dollars and hours for industry-standard professional software? SelfCAD is your answer.
SelfCAD is a cloud-based mesh modeler with an intuitive interface and easy learning curve that sets it apart from the competition. SelfCAD is basically the step-up from TinkerCAD. SelfCAD's interface is similar to TinkerCAD in its ease of use, but SelfCAD provides an arsenal of organic and technical modeling tools whereas TinkerCAD is quite limited in its scope. You can model and render really professional designs in SelfCAD, but its price point is much lower in comparison to Zbrush, for example.
Whether you're a hobbyist trying to learn the basics of 3D CAD or a professional who wants a convenient way to tweak an STL file from wherever you are without the need to open resource-draining software, SelfCAD is an all-in-one 3D modeling and 3D printing solution you can access from any computer.
Something that really makes SelfCAD stand out from the pack is that it has a host of editing tools that work directly on the mesh. Mesh operations that take hours in other software take seconds in SelfCAD. You can use the Magic Fix tool to prep your object for print directly as you're modeling it, and you don't have to download any additional slicing software to export your model either.
Modo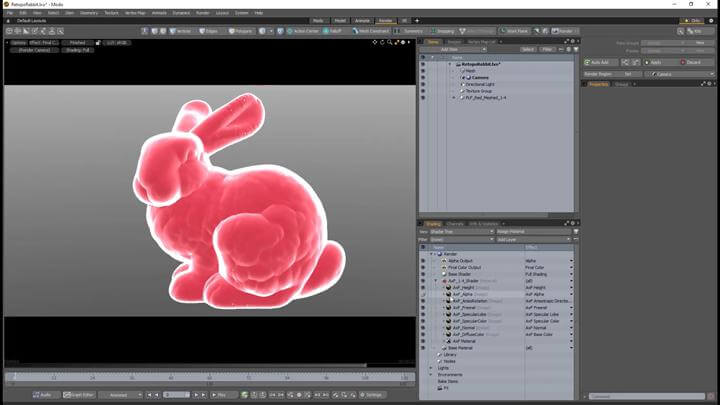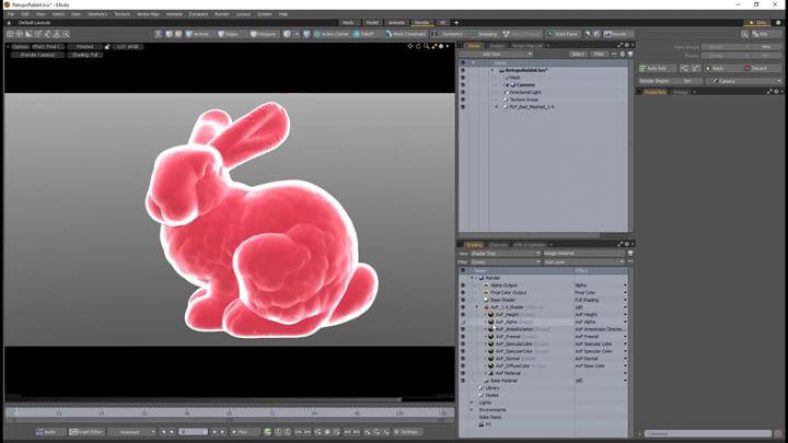 The software that first started as a basic surface modeler has gained huge popularity after being released as the full-fledged 3D modeling software.
This is a complete platform for creating digital designs for different applications including 3D printing. The controls and tools provided with this software are very well implemented and have been thoroughly examined for providing the best results.
It has a user-friendly interface that makes it simpler to learn, even when being considered as a rendering software for professionals and experts.
The app is considered best for the creation of polygonal forms. It provides direct tools as well as procedural techniques. The software is also lashed with MeshFusion Boolean system, the best workflow is known, to help provide users with unmatched modeling freedom.
Modo may not get you the high-end dynamics that Maya offers, however, that does not make it any incompetent. The software is complete in its own way. Especially for 3D printing experts, it has everything that one can ask for.
The altogether amazing features that the application offers can make anyone go crazy about this astonishing tool. You can dive into the unrivaled functionalities and create designs of your own. The well-structured application makes it simpler for users to work with new as well as existing designs.
Lightwave 3D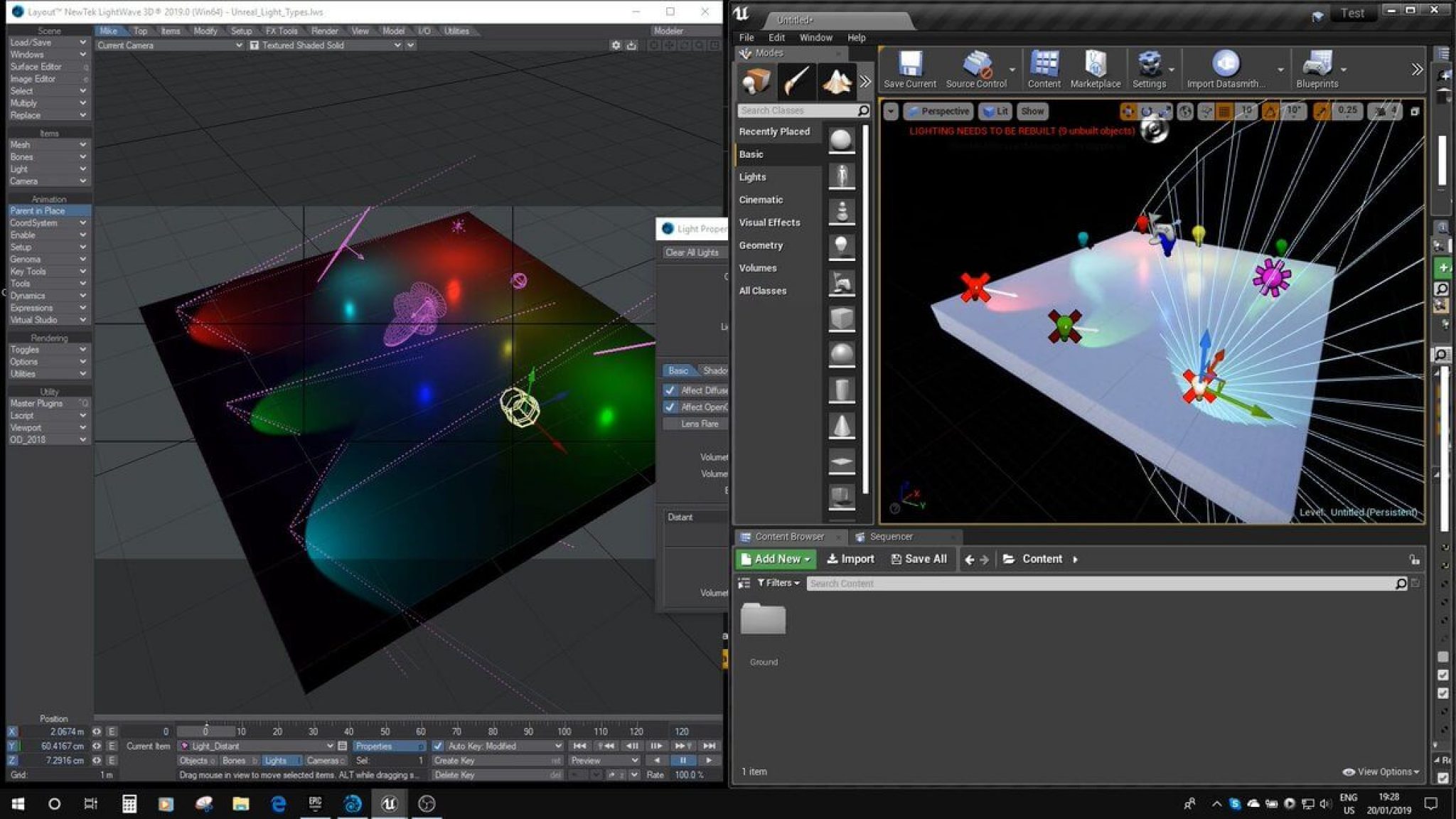 LightWave has been brought to this stature after a huge amount of effort and work put by the experts. Released early this year, Lightwave 3D went through failed attempts before. However, the latest version put away all the bad memories to halt.
Once the application that was considered best for developing sci-fi shows, could not do better when customized for updated features. But this time, it came up as one of the strongest competitors.
You would find two apps when looking for Lightwave 3D. One is the Modeler which is essentially for beginners. The other one is the Layout. This one is used for texturing, rendering, lighting, and animation.
You may find a lot of toolset from the older version, however, that makes it even more desirable. It has shown up after years to become worthy of the top list.
The application is well versed with complex functionalities and can be used by experts for preparing detailed designs with ease. The company also offers a 30 days trial period.
This makes it easier for users to explore and select based on their experience. It can run on Windows as well as Mac. With the right ingredients, this 3D printer modeling software is one of its kind. Consider it as a complete animation and modeling suite and nothing less.
The software is very much useful when tackling complex designs. With easy to use controls and a workflow that is very intuitive, one can bring life to their 3D designing projects.
Houdini 17.5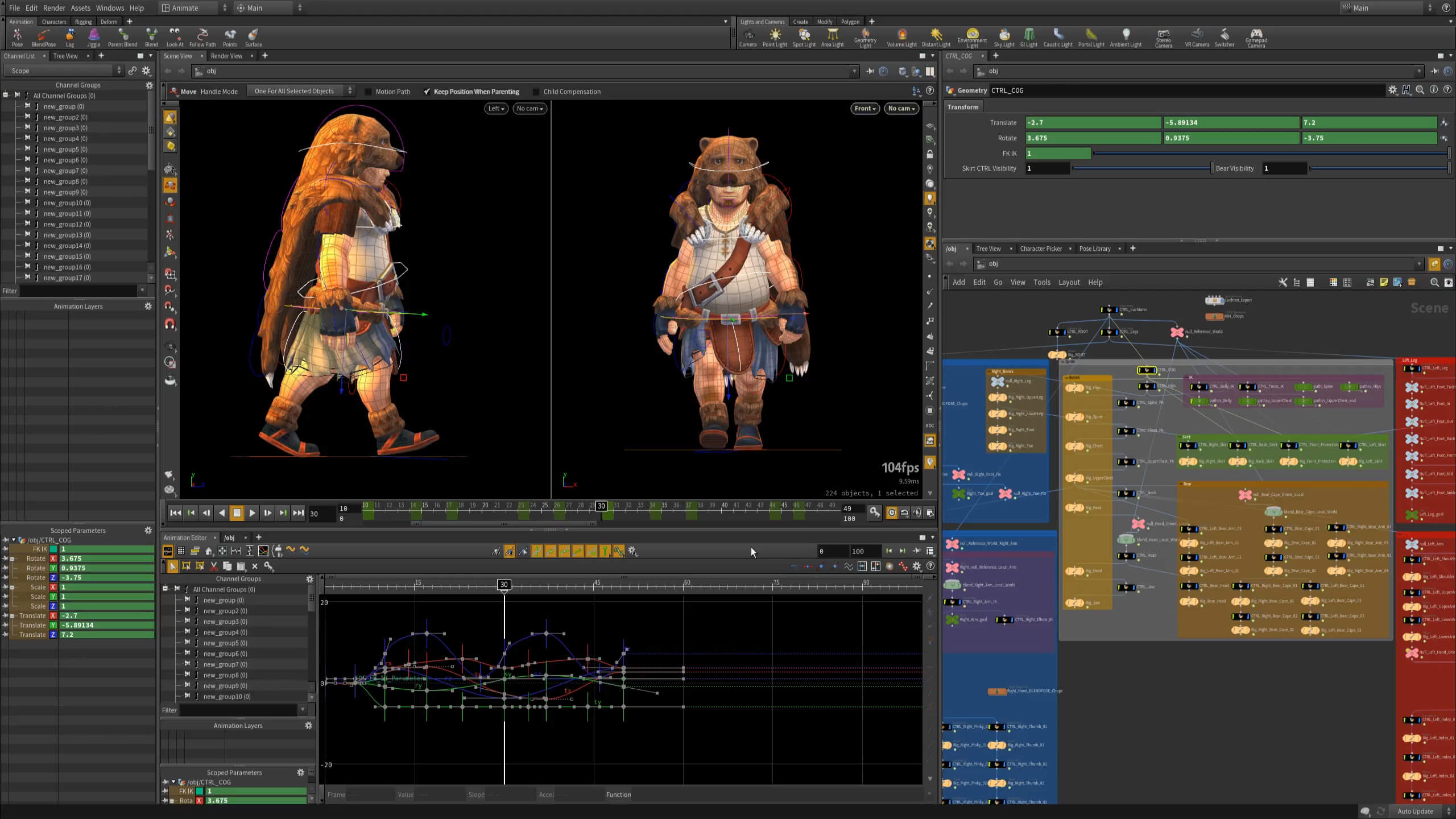 This amazing modeling software stands side by side to Maya, the one loaded with features. Houdini, released by SideFX, has been able to impress a huge fan base and there are many users who depend on this application for their jobs.
Apart from being used among the 3D printing community, the application covers a wide area of applications. Either its VFX industry or others, Houdini uses the node-based procedural approach for giving the users unprecedented access of powerful controls.
As the nodal workflow may seem too overwhelming to some users, the software covers a variety of traditional tools as well. This provides ease with direct interaction when creating polygons.
Similar to its apprentice Maya, the power of the application is hidden in its learning curve. The more you understand how to work with this software, the better results you can achieve.
It has got a tricky interface and a difficult workflow. With time, however, one can master the application for gaining expert skills. The good news is that the free version is also available for non-commercial applications with limited features.
This is usually designed for students and beginners. By using the free version, one can acquire a basic understanding before jumping to the paid ones. It is an expensive option, hence, it must be tried before spending on it. Depending on different versions, the price can go up to $4,495 annually.
The software is compatible with different versions of Windows, Mac as well as Linux systems. There are two types of pricing models. One is rental and the other is perpetual. You can choose which seems affordable to you.
To be precise, you get the best software for modeling if you are ready to invest time in learning and getting acquainted with the tool.
The Conclusion
There is no way one can ignore the possibilities of 3D modeling software. A 3D printer would be nothing more than a box without these applications. These applications help realize the imagination into reality.
Featured with the best tools and controls, the modeling tools offer huge freedom to its users. However, not all of the choices fit right for every application. Some users like to work with an easy workflow and others prioritize results over anything else.
In such a scenario, selecting the one with desired controls may seem a difficult task. It is even more challenging when one has to select between different paid software.
Because they don't come cheap. So, making an informed decision is very important. The different applications compete with each other based on the certain best features, which vary across the industries.
According to the preferences of users, these applications have been designed for serving specific needs.
While there could be hundreds of other options, the one listed here is the most popular among professionals. 3D printer modeling software selection is tricky but easier when the list is shorter.
The applications listed are amazing for creating 3D designs. With so many high-end features, one can make amazing models through this modeling software. Look closely and find the one that best justifies your requirements.