Table of Contents
The first thing that you notice after landing on the homepage of this website is chess pieces. Which, when you are wondering why you're getting to see, you read "3D Model selections-most searched and clicked".
If you are not a chess fan, you're probably wondering, why is it the most searched and clicked option? But don't be confused because only after landing on to Yeggi again would tell you that Yeggi has a theme that keeps on changing this section's options on the website.
So, another time if you land up here, you might have a Yoda or Baby Groot instead of chess pieces.
Yeggi's homepage has a simple color. The website doesn't want you to be attracted by its color but, it's content. So, you see the number i.e. 2,414,468 written in the search bar, to boast about the huge collection of 3D models that the website has.
On researching, you will find out that Yeggi doesn't have the collection of 3D models for these huge models, but it's a search engine. So, it has the path to 3D models that you are looking out for.
The website prompts you to try searching for "robot", "dark souls", "ender 3 pros", "iron man", "filament spool holder", "Warhammer 40K terrain", "more", "popular", and "random".
After all, these have caught your eye, your mind finally asks you to look out if the site demands a login, sign up, something.
That's when your eye lands on to the top right corner of the homepage and you see the three-dashed symbol that is mostly known to all smartphone users to contain at least something.
When you click on the page, you are given the options that you've been looking for i.e. login-id, sign-up, forgot password and email.
Known as the Google for 3D Printing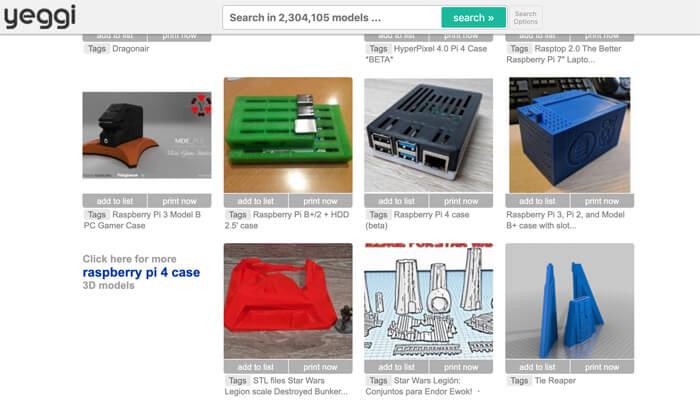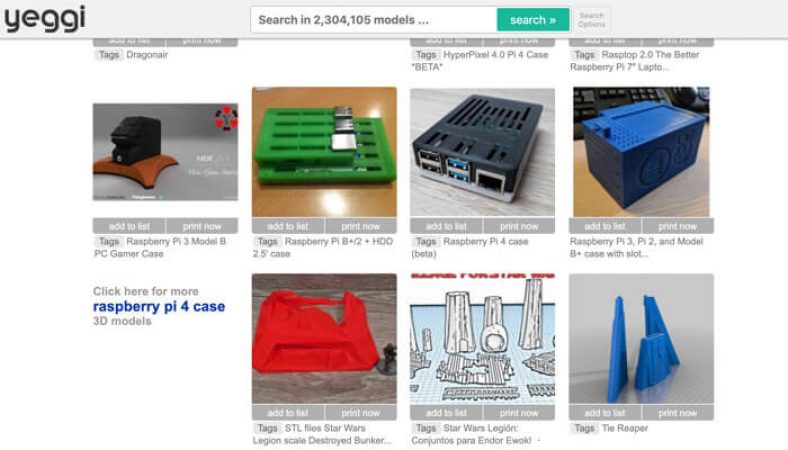 Imagine! If Google were to develop its homepage as Yeggi, what would it write on the search bar? A number of infinite websites available? Yeggi is a sort of Google for 3D printable models and the thing about such websites is that they can boast about as if there is no real competition in the market.
As soon as you click on a model from Yeggi, you get landed on the original webpage from it's taken i.e. webpage of sites Thingiverse, GrabCad, 3DLT, and many others.
It is at this point that you almost want to ask yourself, why is there a need of doing something like Yeggi? If the models that you are looking at are already available on some other website, Google will suggest those websites too! Isn't it?
One could even argue that this website curates to you some of the best results that you can find related to 3D models, but then how does a normal person have that assurance is still questionable!
And those who are associated with the field do not have the time to say it out, so this question remains unanswerable.
Making an Account on Yeggi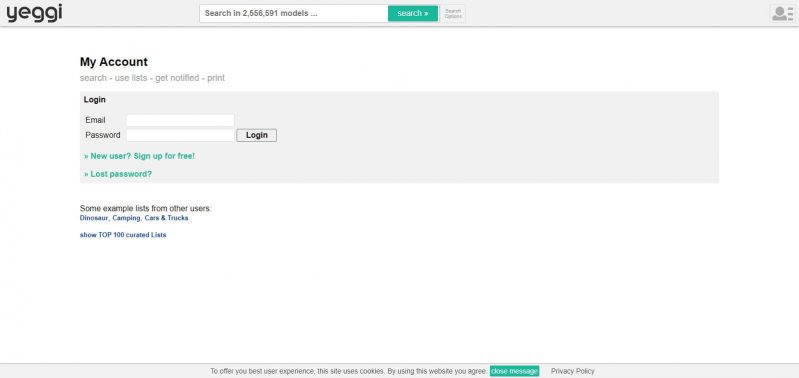 As mentioned in the introduction section, after clicking at the website's top right corner on the three-dashed tab, you can get the option to freely sign up. For making an account you need to enter your email id and give a verification by clicking on the link that you get emailed after entering, your id.
Once you are logged on to your account, you have three options i.e.
Create a New List.
List Manager.
My Account.
Apart from these three major options, you have another option i.e., notification manager. Clicking on it you get two options i.e. Show Notification List and Set new 3D model notification.
For accessing the former one you need to make a list or more and when you click on the latter, you are left with entering five keyword searches with a note that says," The shorter, the better".
The exciting part about this service is once you enter these keywords and the model appears, you get notified via email by Yeggi. So say, for example, I write in one of the search keywords "lego," and if there would be a model by this name, I would get an email about it.
This looks like an attempt by Yeggi to figure out what people are looking to search for more about! And is there any such thing available on the Internet at all? If that is available, why isn't it on Yeggi yet!
How Effective Is Searching on Yeggi?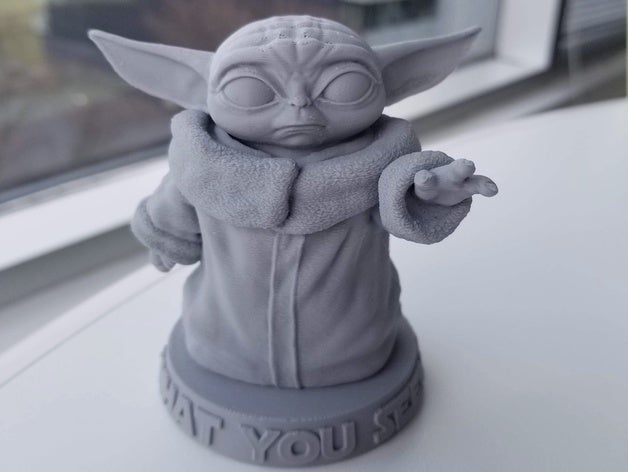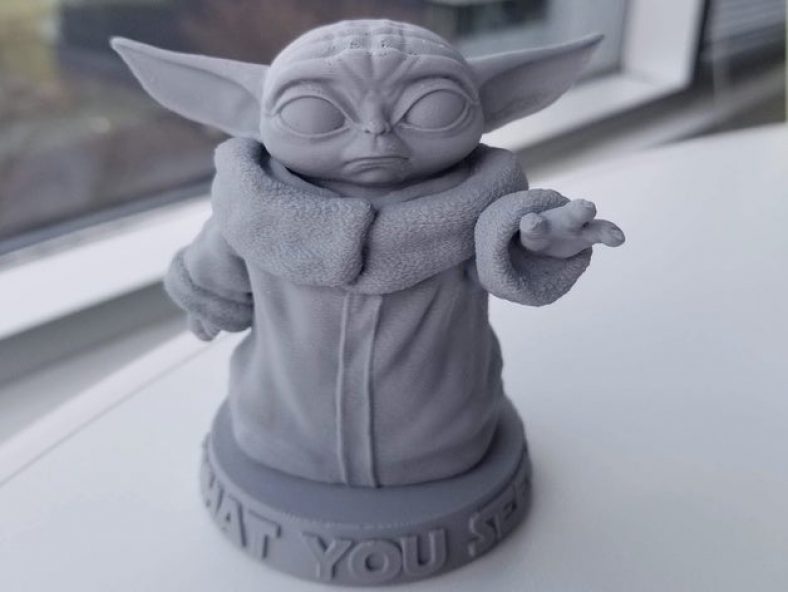 There are many ways to search for Yeggi. You can use the search bar that you get to see on the homepage as well as every other page that you be on, except for the homepage.
For example, if you type the word "clock", the website displays you every result of the websites that have "clock" written on it. There are advantages and disadvantages to such a search engine.
The advantages include that you can get to see the showpiece of the clock too in such a type of search. While the disadvantages to this are, if you are searching for a working model of the clock, you don't wish to see such results.
Also, there are eleven pages displaying one thousand nine hundred nineteen results of the word "clock." And just like google when you type the word clock, there is probably one amongst many pages having the exact result that you are searching for.
And this is also a reason that you see a trend in every industry, people are busy developing their search engines. But, none of that has been arguably able to it as successfully as Google has, and the reason which one can probably land upon is simple.
When Google developed a search engine, it was a whole new concept. But, now when someone develops it, it's probably a replica of what Google is in a milder way or very very milder way! Yeggi too is something like that.
Although giving you options of enabling you to search "more", "popular", or "random", the only thing Yeggi can currently boast about is that it has the most amount of models its user can search.
But does it have the exact model that you wish to search is still a question, as apparently do you have the time to search every model that it displays you?
Add to List And Print Now Using Yeggi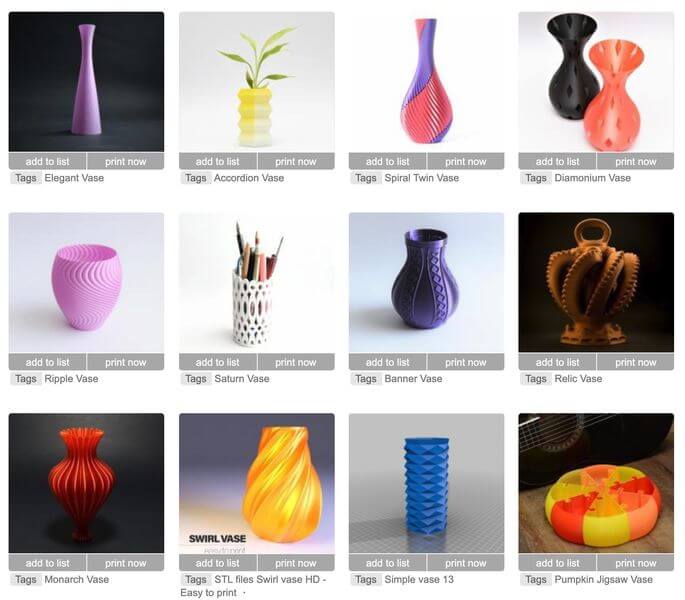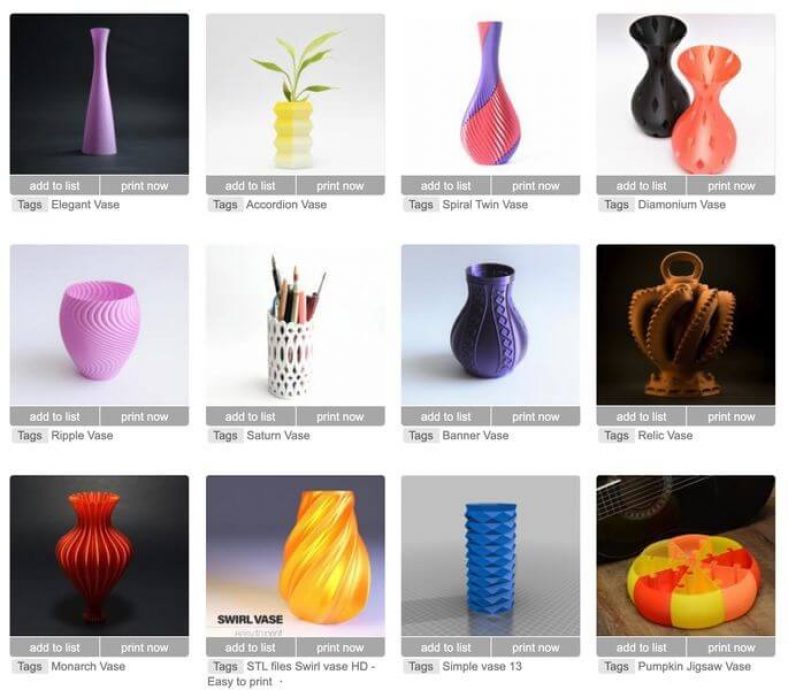 Credit: abbaloo.com
These are the two options that you get to see on every model that appears after you search for some specific thing on the search bar of Yeggi.
When you click on the first one, logically you'd expect Yeggi to ask you for the list name that you wish to add it in (provided if you have more than one list).
What Yeggi does here is, it opens up a new window, keeping the formerly opened window in the background, and apart from asking you the list name, it displays the popularity of that model, its id, source, designer, and index date.
Apart from all these details, there is also an option to report about this model, if it's, "not Ok".
While if you click on "Print now", Yeggi displays just the same sized window as it did when you clicked on "add to list", just in the way as it did. It displays the model name, the website name from which it's taken, and its popularity.
Yeggi gives you an option to visit that page and download it from there or bookmark it. There is an advertising option below these options that ask you if you wish to print with All3DP. Beneath this there are three options which are:
Print On Your Own Printer.
Use Online 3D Printing Services.
Use 3D Printer Network Or Cloud Service.
The funny thing that happens when you click on any one of these is that you get diverted to the webpage from which it's taken, even if you are not logged in to your account on Yeggi.
Some of the websites, demand login themselves. So, although Yeggi promises to be a shortcut, it's not as efficient as you would want it to be.
Yeggi Versus STLFinder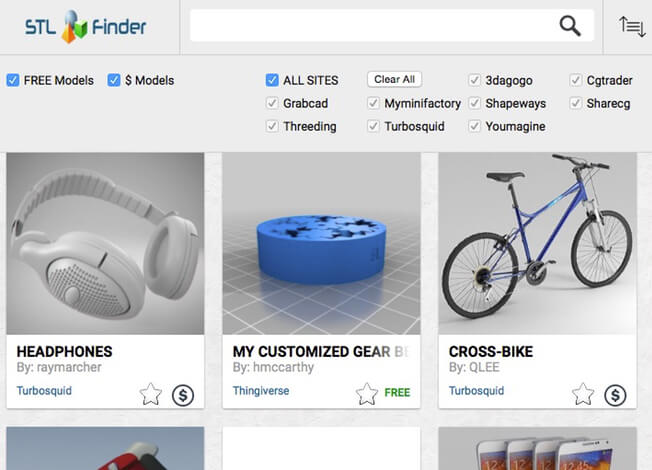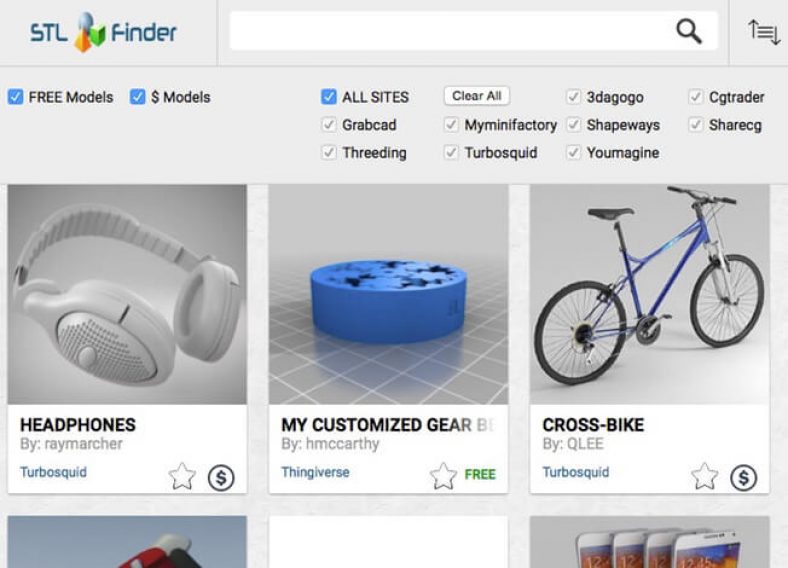 STL Finder, like Yeggi, claims itself as the Google of 3D Printing models. Unlike Yeggi, it doesn't require you to sign in. There is a search bar that you get to notice on STL Finder.
Just like Google, you get to see this search bar in the center, with the company name above it. For strange reasons, what you get to see beneath this search bar get you a little curious! What help could some of the last term searches in 24 hours do good to any viewer to comes on it?
Unlike Yeggi, STL Finder doesn't have an option to log in and make an account, which was frankly, unnecessary on Yeggi too.
Although Yeggi claimed to be the search engine of the 3D printing model, I got to find more models of the clock on STL Finder, than I searched on Yeggi.
STL Finder's search claimed to give me six thousand five hundred eighty-one models, whereas Yeggi's just the number that I mentioned above.
The other difference is on the basis of the Filter. Including Stlfinder's "all", "free", and "for sale", Yeggi also has options to search by clicking on the "best match", "popular" and "latest", 3D models.
Facts About Yeggi
Yeggi was created in April 2013 by a person named Sebastian Karpp, who as mentioned on Yeggi's About Us page is been active in internet business for many years and is currently working for "Free Sound Files".
Data from a website says how from the total number of files that can be downloaded, 89.6 percentage can be freely downloaded.
On it's About Us page, you get to see in the first four points, how Yeggi is a search engine that's specifically for 3D printing models.
However, the total number of websites that Yeggi claims to give you the "best result from", is not mentioned and so one would have to guess the names of websites from which Yeggi collects the data.
How Exactly Is Yeggi Useful?
Even if you are a new user and new to the technology of 3D printing, you would find Yeggi not difficult to use. Because the website hardly has many options on which you can click on.
And you were someone who has his/her printer, Yeggi would let you download for free most of the files available on the Internet on the websites, which is why it is being referred to as the Google of 3D printing world.
So if you have a 3D printer and are willing to search for 3D files, you can better go on straight to Yeggi than typing it on Google and landing on to Yeggi or any other webpage.
There are high chances that by doing so you would save yourself the time that it takes for you to search it on Google and then land on to the webpage and see whether it has an option to let you download the file that you need.
Cons of this Website
Yeggi does not clear the data that is no longer available on the source website. Meaning that, if there was a clock model that Yeggi had uploaded that was available on Thingiverse before, but isn't available currently, Yeggi would still have it.
So as a user you would often get to see results like "Error 404! Page not found". Because it has been taken out by the source itself. So, how can it appear on Yeggi?
The website also can be made a lot more active, because it has given its user the option of logging in and making an account.
If it were uploading, downloading, chatting, interacting, people would get to see each other's profiles, it would be a lot more interactive than what it currently is.
The Conclusion
Overall, Yeggi has a huge database and so every newbie can get a lot of help from this website.
Especially if you are a student, you can log in to Yeggi and learn about the objects that can be printed using a 3D printer and if you are a small business owner who has his/her 3D printer, you can print things from it and sell those.