There are abundant options available when it comes to choosing the best free BIM software. But not all the choices are able to offer you the kind of visualization that you wish to achieve for your project.
So, after doing the groundwork, we bring to you 10 free BIM Software that offers tough competition even to the paid BIM service providers. With much further ado, let's get started.
Best free BIM software
The role of Building Information Modeling software is to approach the forefront of construction, architecture as well as engineering. All the names mentioned in the list below are able to do the work in the most efficient manner.
Tekla BIMsight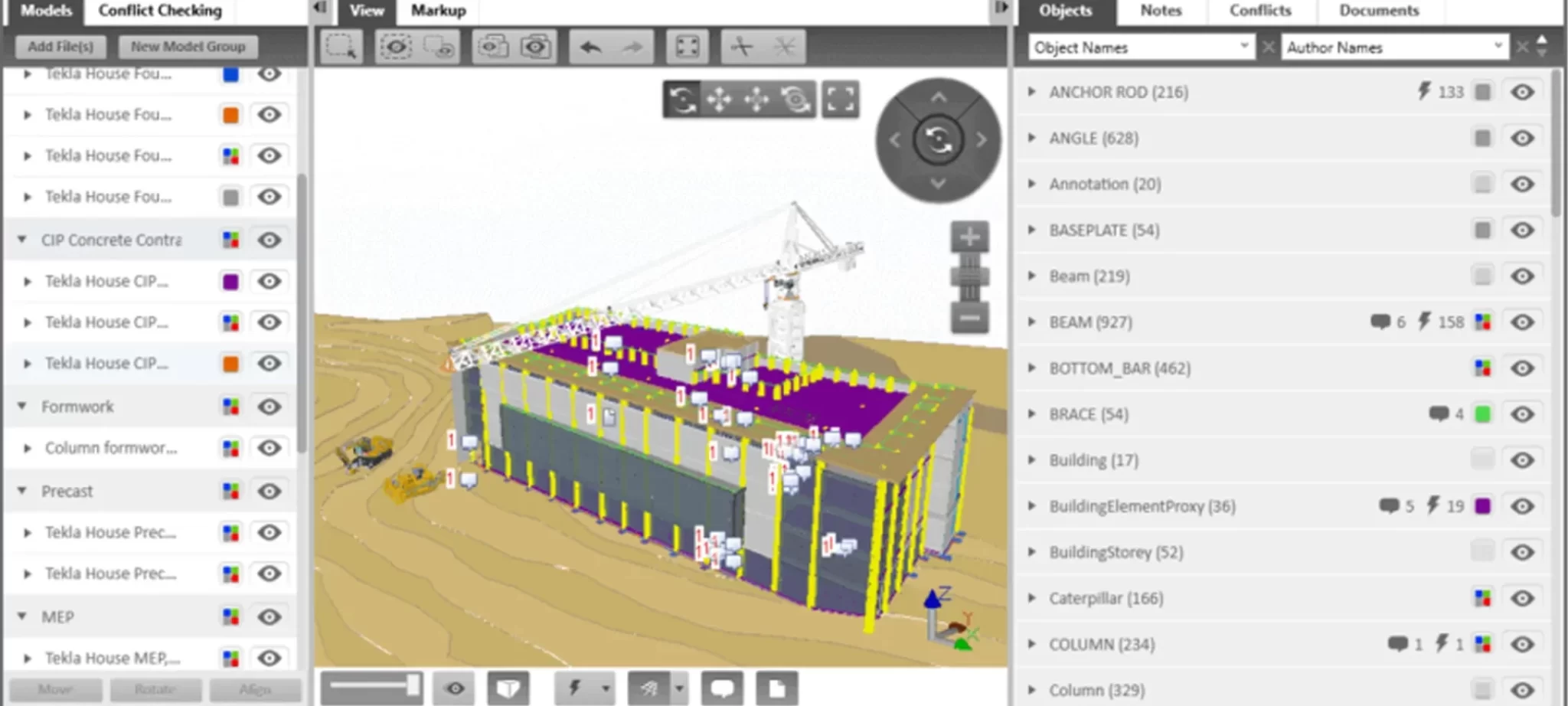 Although Tekla BIMsight is a free BIM software solution, it is equally powerful as any other paid solution. The software is able to satisfy the needs of professionals as well as learners in the field of architecture, construction, and engineering.
Primarily used by institutions, Tekla BIMsight is user-friendly and offers ease of learning design work. To students, the software provides a simple way to learn complex subjects related to modeling design coordination.
Majorly developed for Windows 7 and 8, Tekla BIMsight is also available for iOS and Android with a touch user interface. The solution is also compatible with major mobile devices letting you collaborate with your teammates flexibly.
By allowing you to team up with your partners sitting miles away from you, Tekla BIMsight helps you settle important issues from a very early design stage i.e., before the construction starts, therefore saving you precious time and effort.
USP of Tekla BIMsight:
Permits multi-model checkups, both, colored as well as transparent.
Online support via forums and discussions.
Training courses and libraries giving out information about the core of the software.
BIMx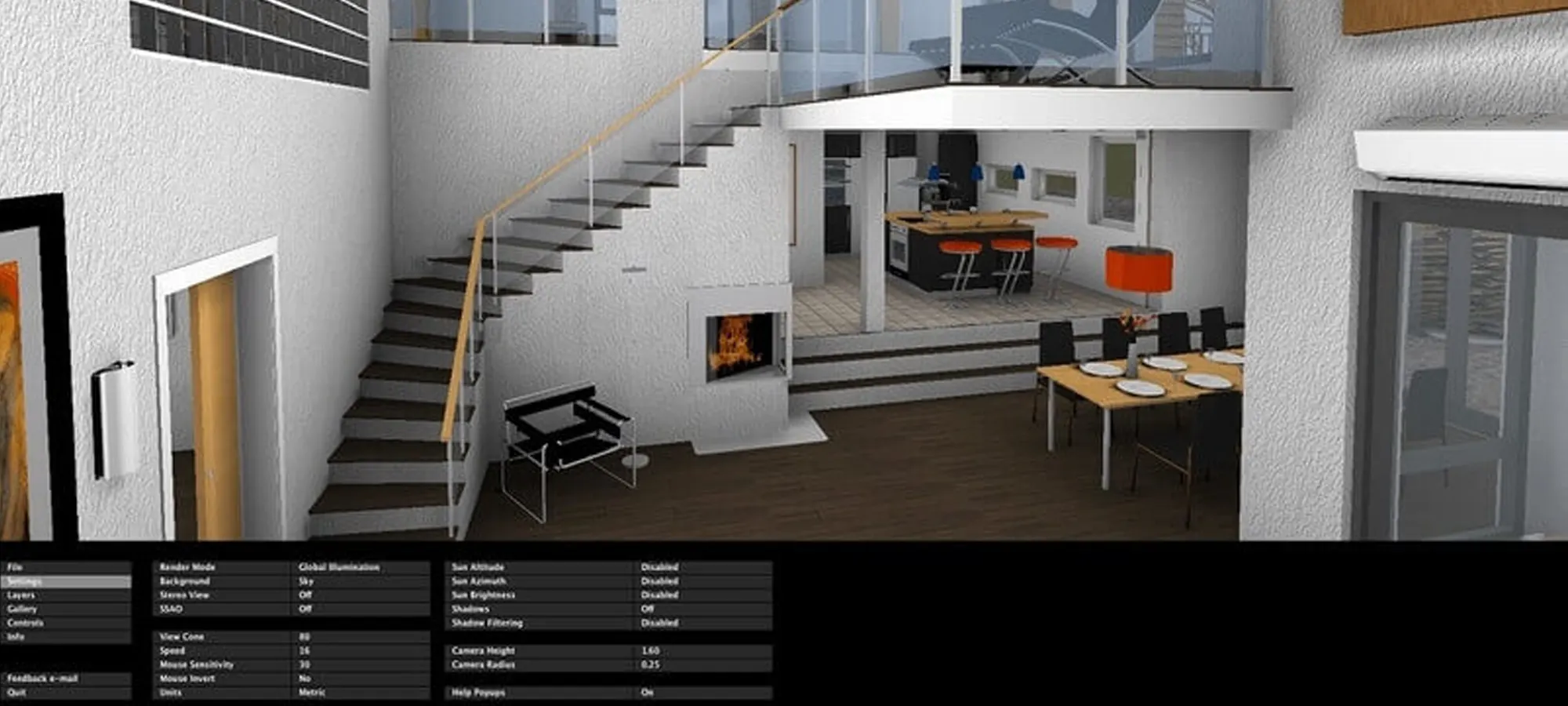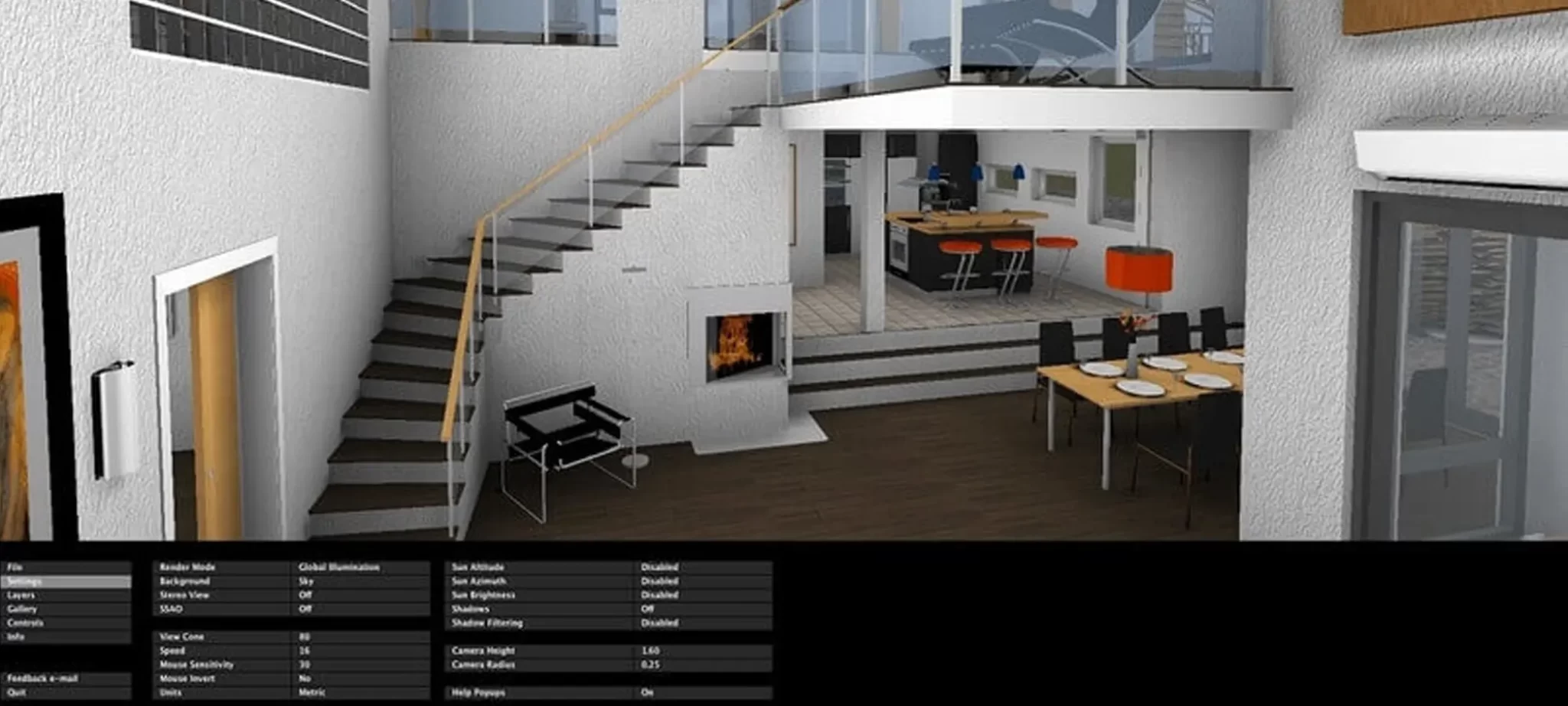 Developed for user comfort while creating and sharing BIM projects with concerned people, BIMx can be operated from portable devices at any place and time.
This free BIM software lets you integrate 3D modeling and comprehensive 2D documentation. The tool is ideal for architectural presentations which are given to stakeholders and contractors. The design is projected via Google Cardboard VR.
Graphisoft claims how BIMx can be used to bridge the gap between design studios and construction sites. You can download this software on your desktop, Android as well as iOS smartphones.
It contains simple navigation that makes the best on-site design and presentation tool. By making the digital model as real as the paper one, BIMx completely eliminates the need for client meetings or any sort of paperwork.
USP of BIMx:
Makes 2D and 3D hyper modeling possible.
You get to see an enhanced real-world VR.
Get enough Cloud data storage.
Individual per-element info stacks.
Sketch Up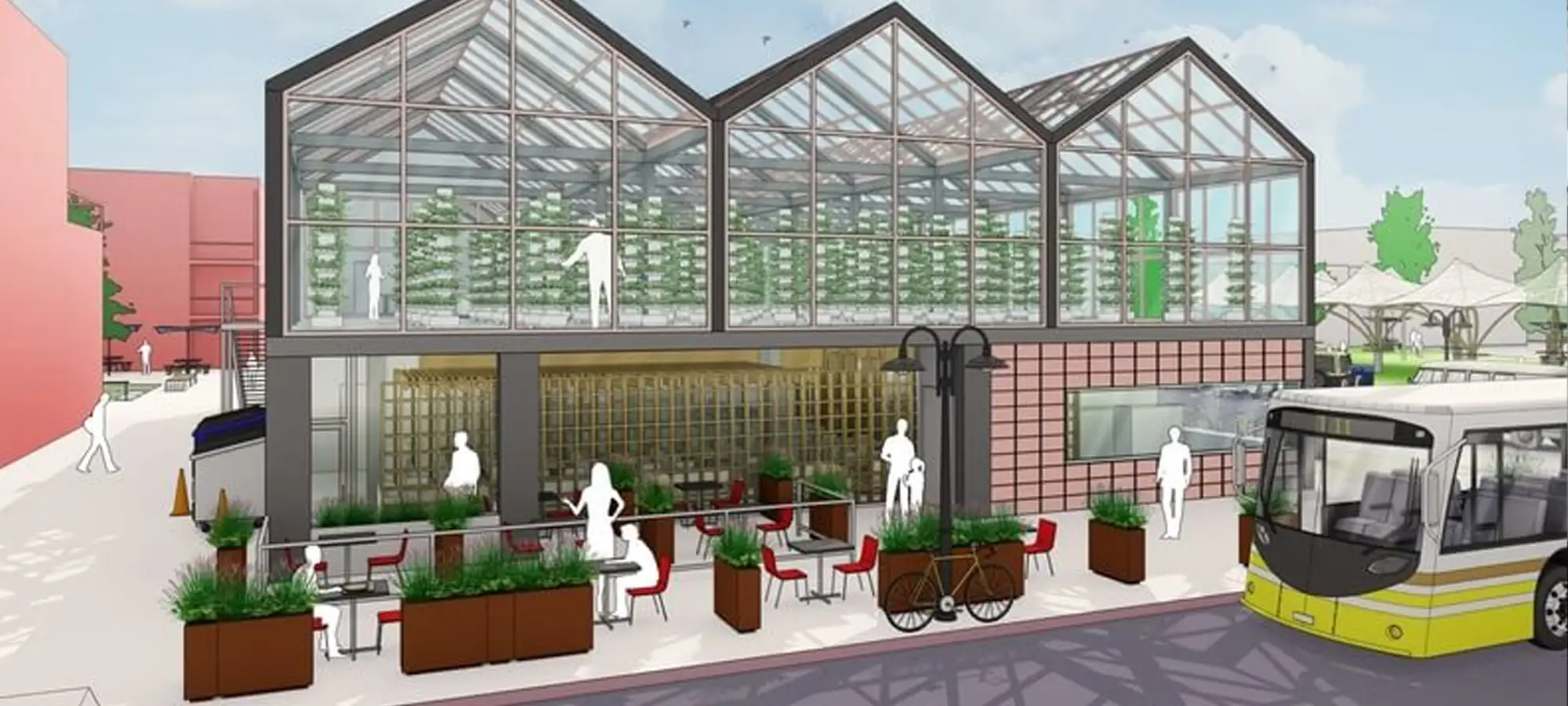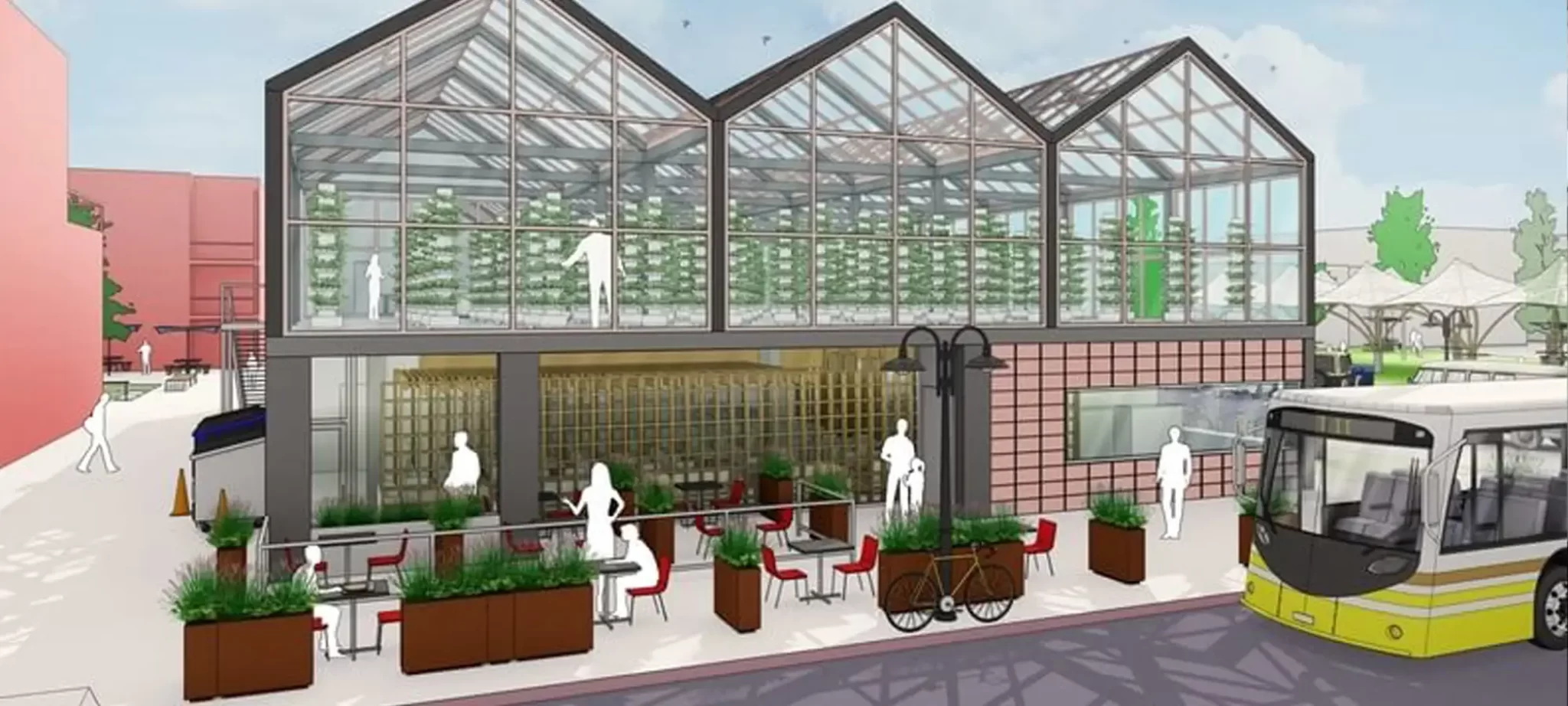 Being an intuitive modeling utility for 3D construction, Sketch Up is a simple tool that allows you to initially sketch activities.
This free BIM software streamlines the complete modeling process by giving you access to its available free 3D patterns which are saved at Trimble's 3D warehouse. So, you need not waste time doing the outset.
Some of the most attractive features of Sketch Up include lighting effects, structures, a layer assistant, and animations. There are also customizable settings that make up the operation of this application easy and comfortable.
There are three plans of Sketch Up that are currently available. One of those three is accessible for free; obviously, it has some limitations in functionality compared to Sketch Up Pro.
USP of Sketch Up:
Easily lets you 2D and 3D model various aspects of your project.
Allows you to customize settings as per your specific requirements.
Permits you to for animations in your presentations and make the complete presentations more creative.
Patterns warehouse.
Has lots of sketching effects.
Dynamo BIM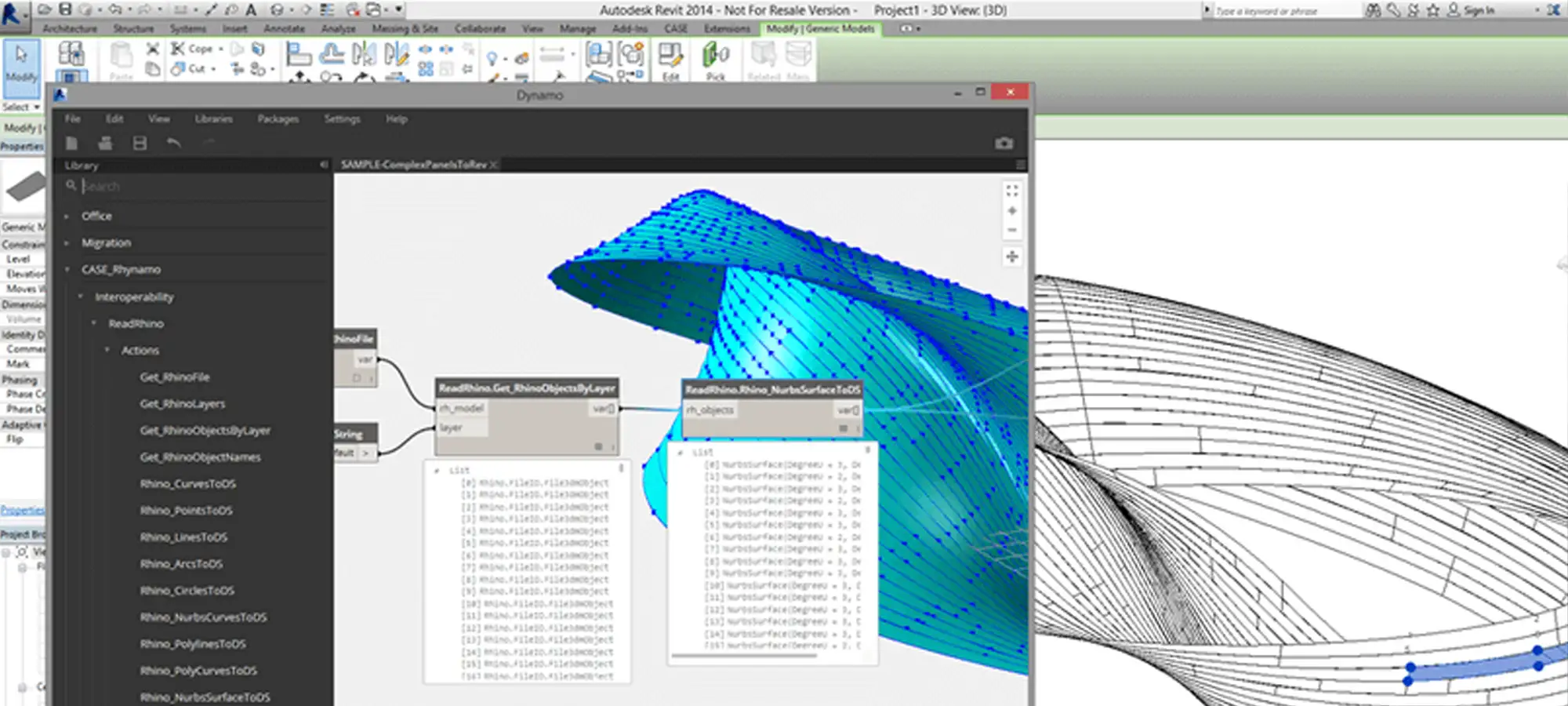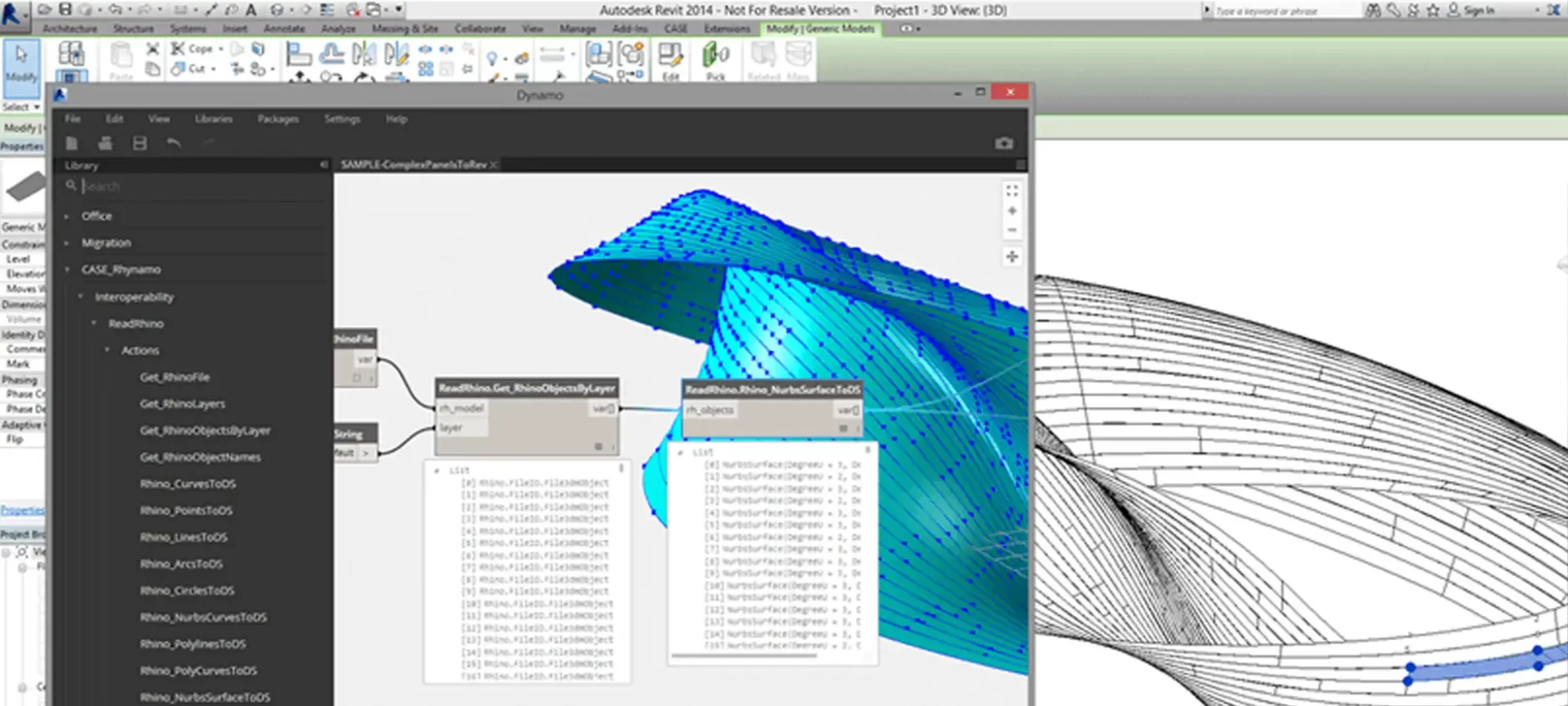 Being a community-generated open-source graphical solution for computational design, Dynamo BIM supplements general BIM with additional information and logic setting of graphical algorithm editor.
This free BIM software lets you use computational design and data-driven processes for generating thousands of potential geometries for the garage.
The basic idea on which Dynamo BIM is built is to allow you to explore numerous options without having to manually explore each one.
Using Dynamo BIM you can solve tough design problems, find ways to work smarter, invent and share cool stuff.
Users of the software can submit code, give feedback about its development process, share workflows in blog posts, tweet news, and updates, and also ask or answer questions on the forum. All the updates about this application are available on GitHub.
USP of Dynamo BIM:
The extendable solution is available via user-designed packages, Python scripts, and direct importing of DLLs.
Can be used either solely or concurrently with Autodesk Revit or other paid programs as an additional lightweight sketch environment.
Dynamo BIM can be combined with Microsoft Excel and utilized for structural analysis for Autodesk extensions.
BIM 360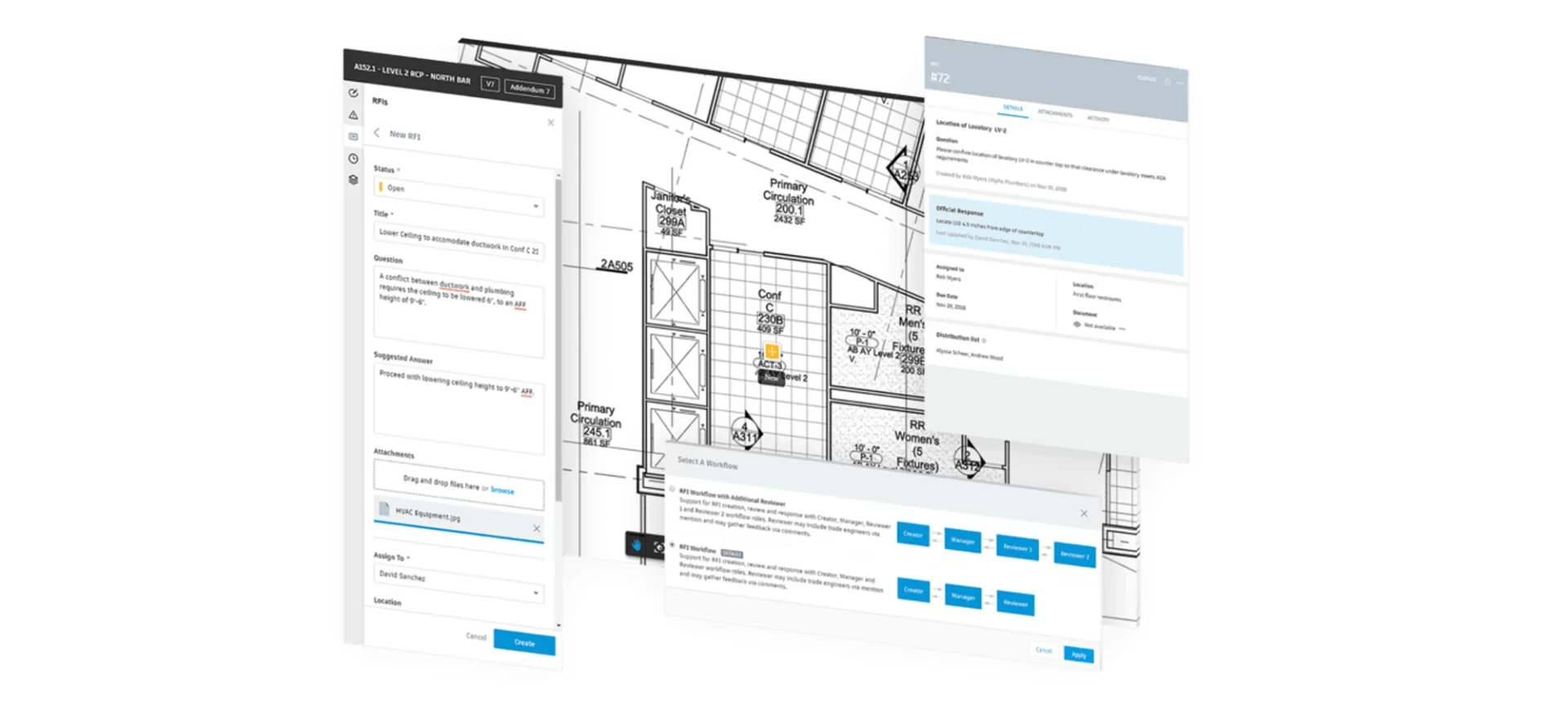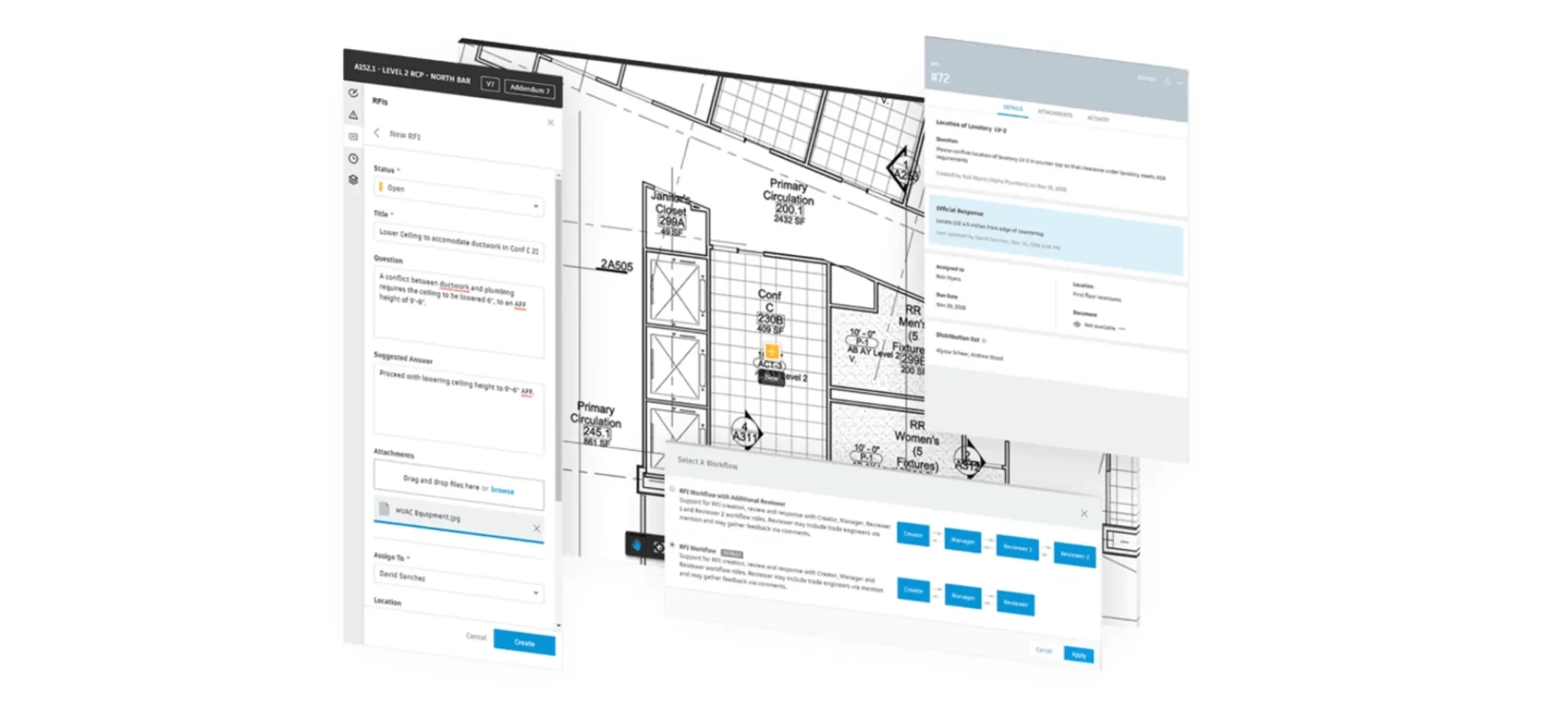 Primarily developed by Autodesk for educational purposes, BIM 360 offers free trials for BIM, CAD, and CAM software. Students can freely use the free BIM software for learning.
The mobile application service of the software can also be operated freely. Using BIM 360 you can connect your workflows, teams, and data to experience a deeper connected construction.
BIM 360 specifically helps in construction management to reduce risk, improve quality and deliver projects on time and on budget. The software works in four specific departments of Quality Management, Safety Management, RFIs and Submittals, and Constructability.
By centralizing information, the software lets you accelerate and improve decision making, connect your teams, and predict project outcomes.
You can do Document Management, Design Collaboration, Coordination, and Data and Analytics using BIM360.
USP of BIM 360:
Streamlines document handling.
Easy handling of project layout as well as reviewing for issues related to creation and resolution.
70+ software integrations are available to connect with the software.
Helps you avoid data duplication and explore new workflows to access all information in one place.
BIM Server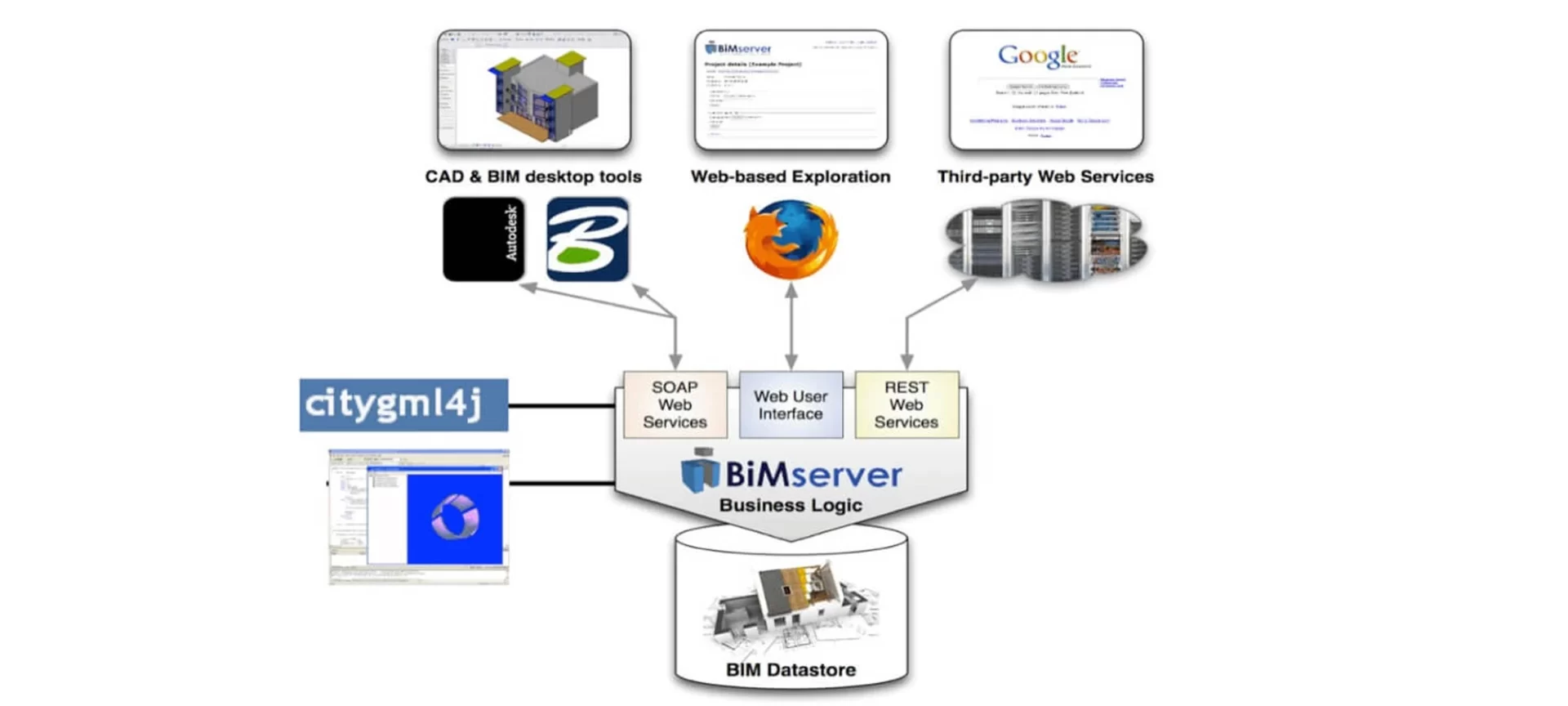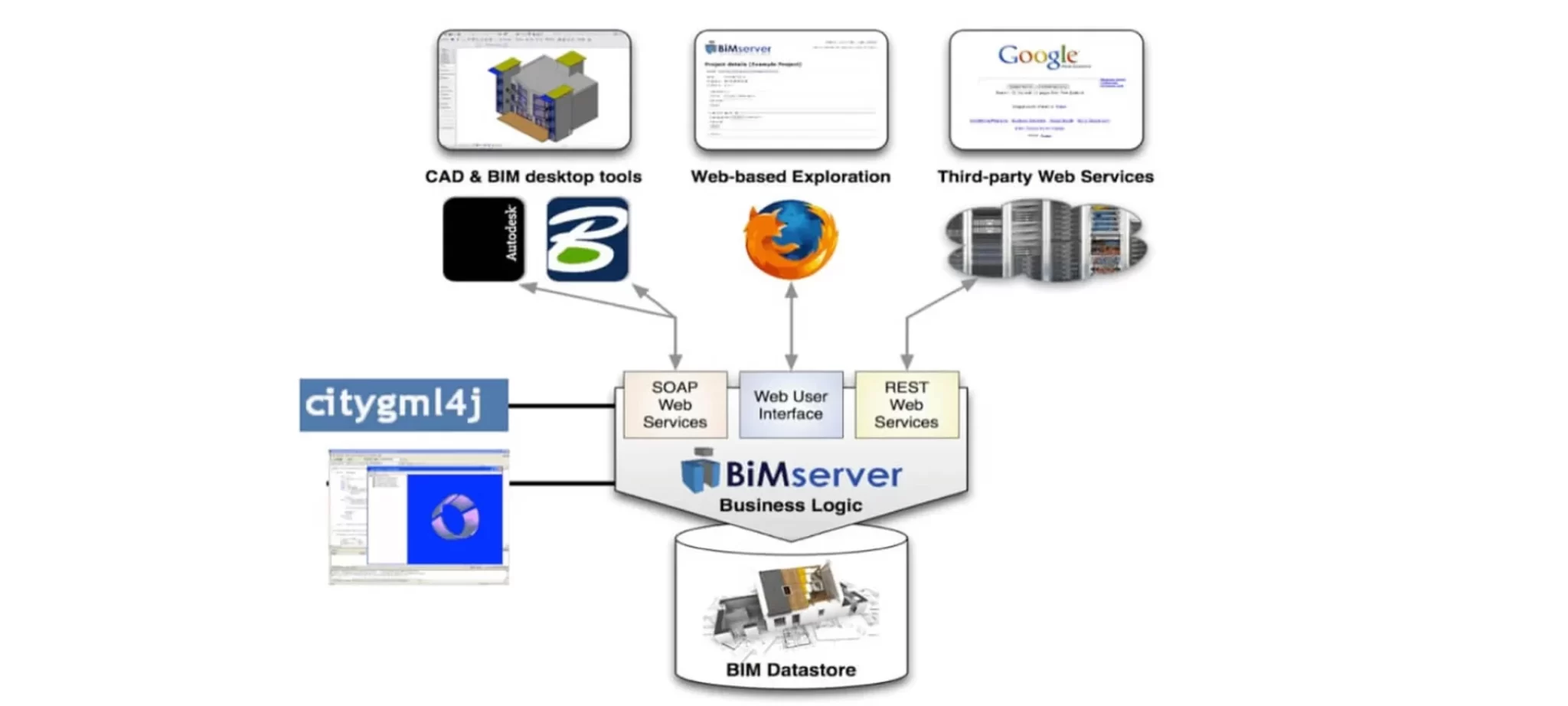 Here is open-source software that can be used as a BIM generator for creating new operating systems.
BIM Server is one of that free BIM software that uses a model-driven architecture approach meaning that its data is stored in open data standard IFC, as objects.
Agreed that you need a certain programming level for using the platform's advantages, but the tool is easy to use as it is majorly built on plugins of open framework.
BIM server can be understood like an IFC database with features like model checking, versioning, project structures, and merging.
The main benefit of this kind of approach is its ability to inquire, merge, and filter the BIM model and generate IFC output within no time.
USP of BIM Server:
It supports multi-user. So, your complete team can work on their own parts and everyone is allowed to see each other's progress.
BIM server is specifically built for developers who can make wonders using their programming language.
Model review, model fusion, authorization, and authentication as well as comparative analysis can be easily done using the software.
TAD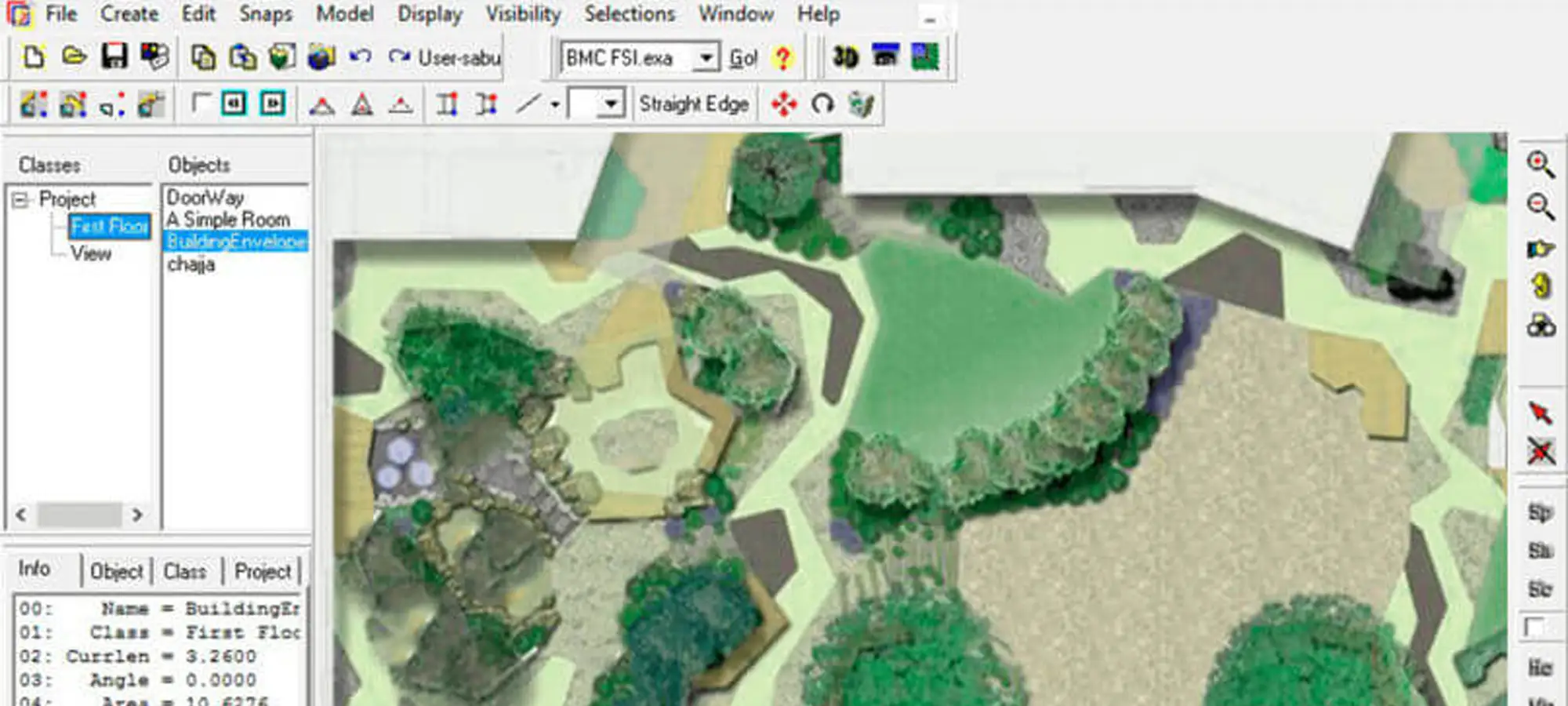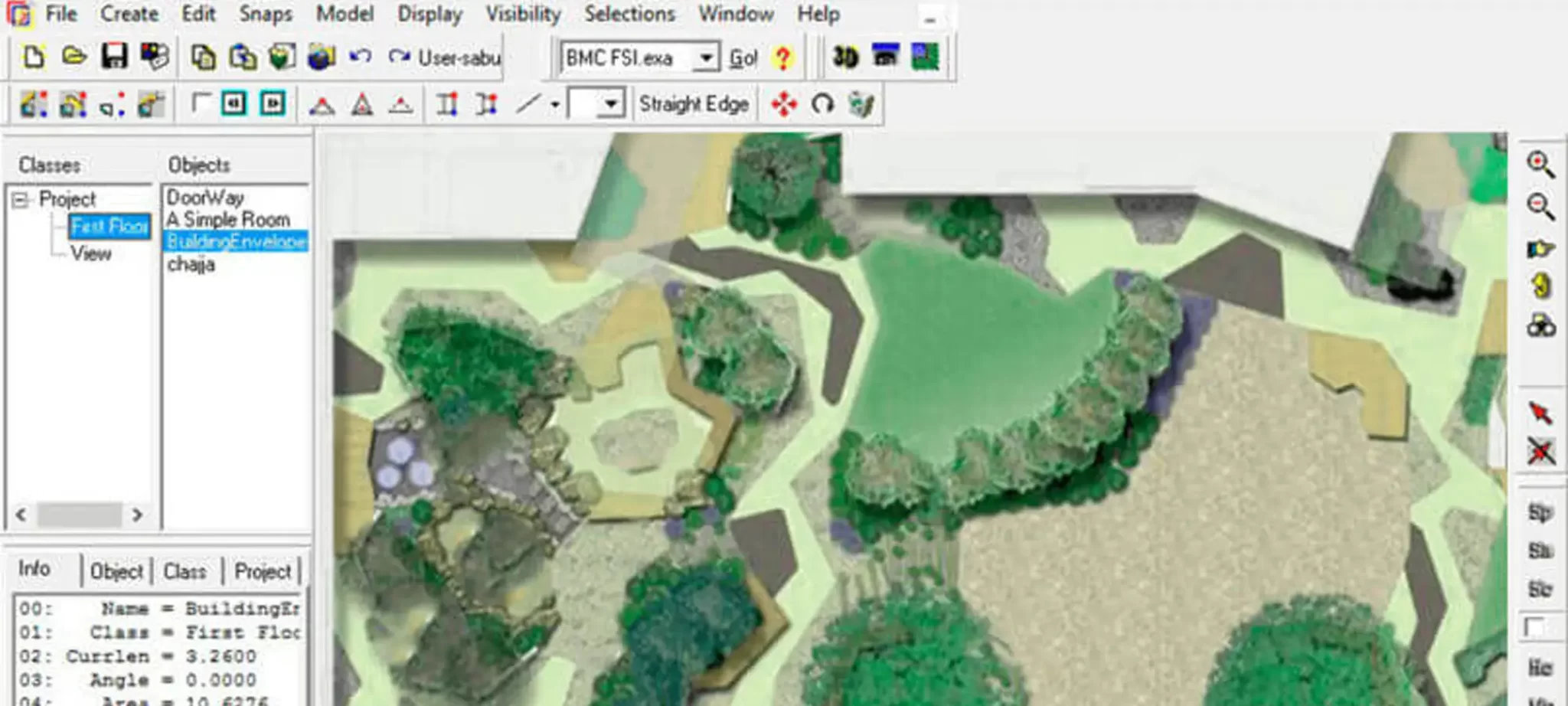 Originating from an architectural study, TAD is unlike other applications centered on related engineering areas that also touch upon an architect's needs.
This free BIM software can be applied from the very early design stages without any solid limitations to the user's ideas.
The changes brought into action by ground rules of construction can be added later at the stage when the initial idea is completely brought into shape.
Because TAD is completely in touch with architects' works, it is extremely efficient in assisting them. Its file sizes weigh in kilobytes.
They have extensive querying capabilities that allow an architect to get objectivity from a very early stage from almost bubble diagramming.
In areas like quantities, calculations about areas, municipal calculations, and so on, TAD comes very handily.
USP of TAD:
Helps you to design iteratively. You learn from every iteration and work on creating something better.
The querying capability of this software is very helpful.
It has a built-in language titled ARDELA that stands for Architectural Design Language.
An entire model including the built matter can be created on TAD.
FreeCAD BIM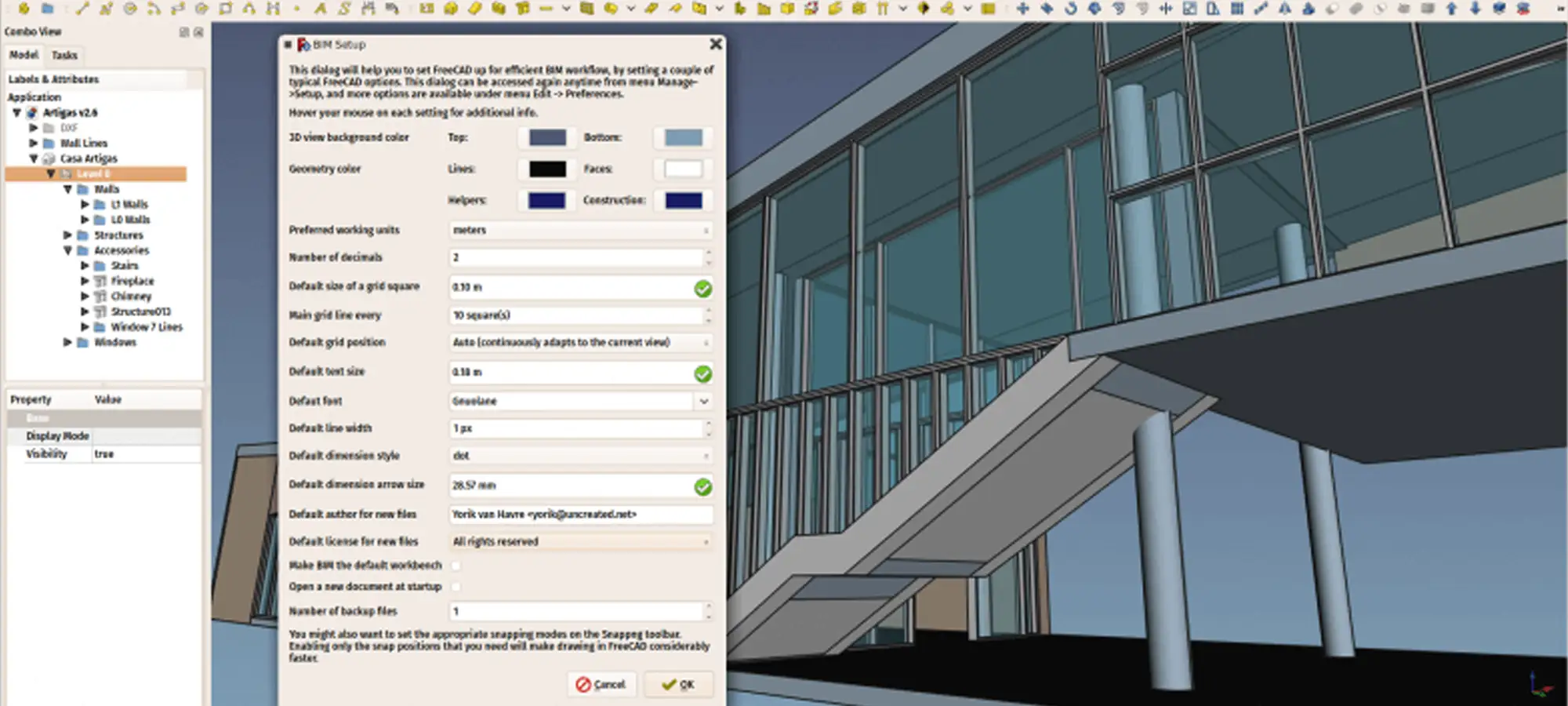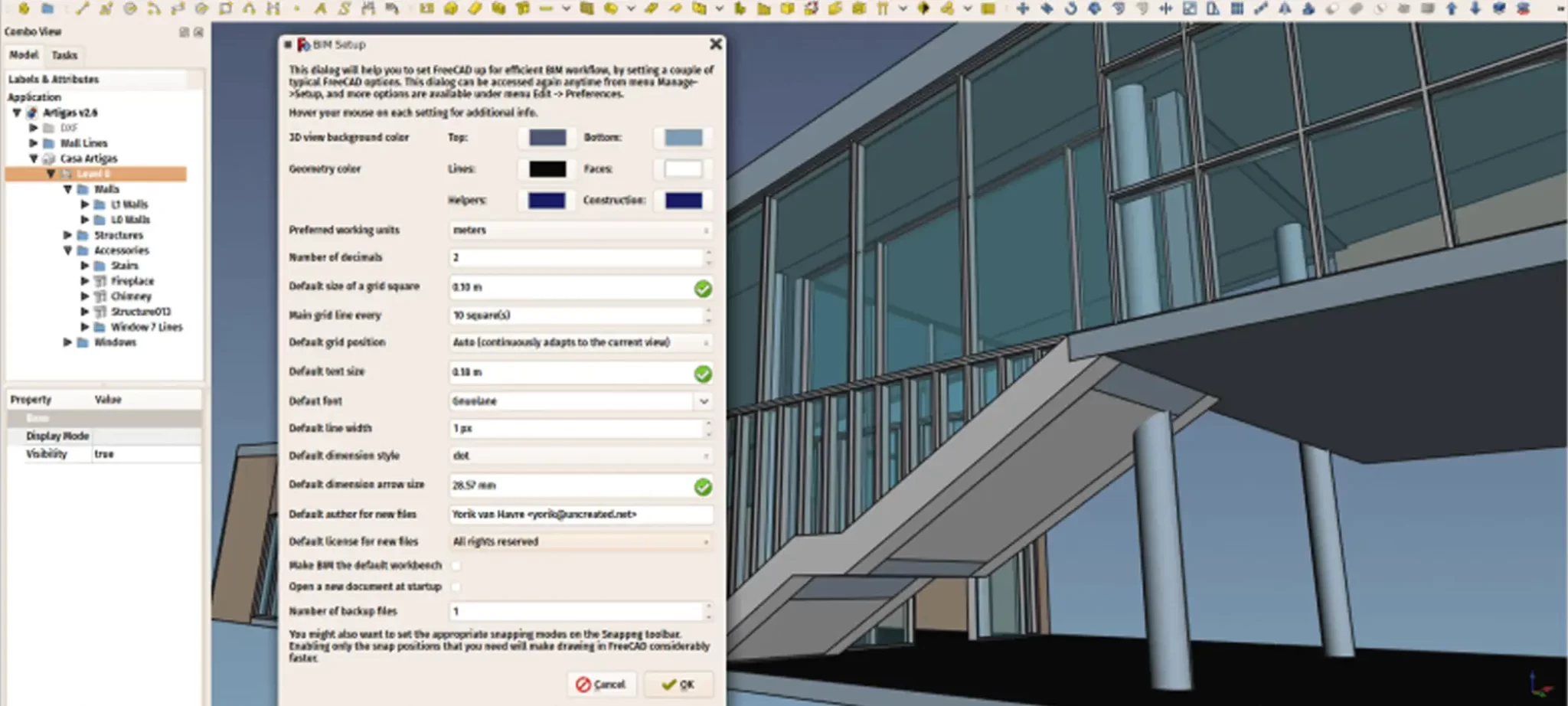 As the name suggests, it's a free BIM toolkit developed for bringing BIM practices and FreeCAD workflow. The free BIM software equips you with all the right tools for your needs.
You get to use Finite Element Analysis, experimental CFD, dedicated BIM, Geodata or CAM/CNC workbenches, a robot simulation module allowing you to study robot movements, and many more features.
FreeCAD is designed to fit a broad range of uses including product design, mechanical engineering, and architecture. The software is suitable to numerous individuals i.e., hobbyist, programmer, experienced CAD user, a student, or a teacher.
Being multiplatform, FreeCAD can be used via Windows, Max as well as Linux operating systems. It is highly customized and extensible software that can open various file formats such as STEP, IGES, STL, SVG, DXF, OBJ, IFC, DAE, and many others.
USP of FreeCAD BIM:
Allows you to sketch geometry constrained 2D steps and use them as a base to build other objects.
Contains many components for adjusting dimensions or extracting design details from 3D models for creating high-quality production-ready drawings.
Trimble Connect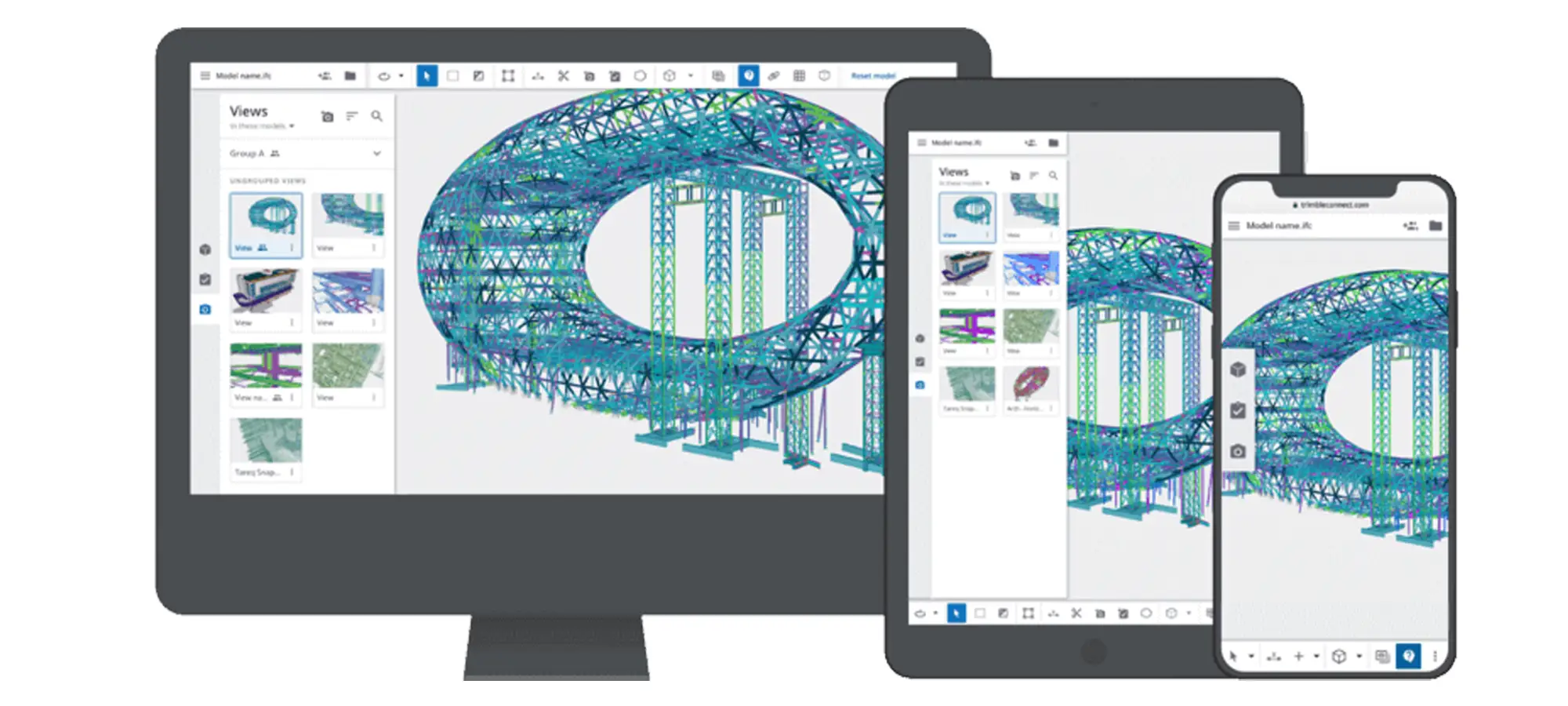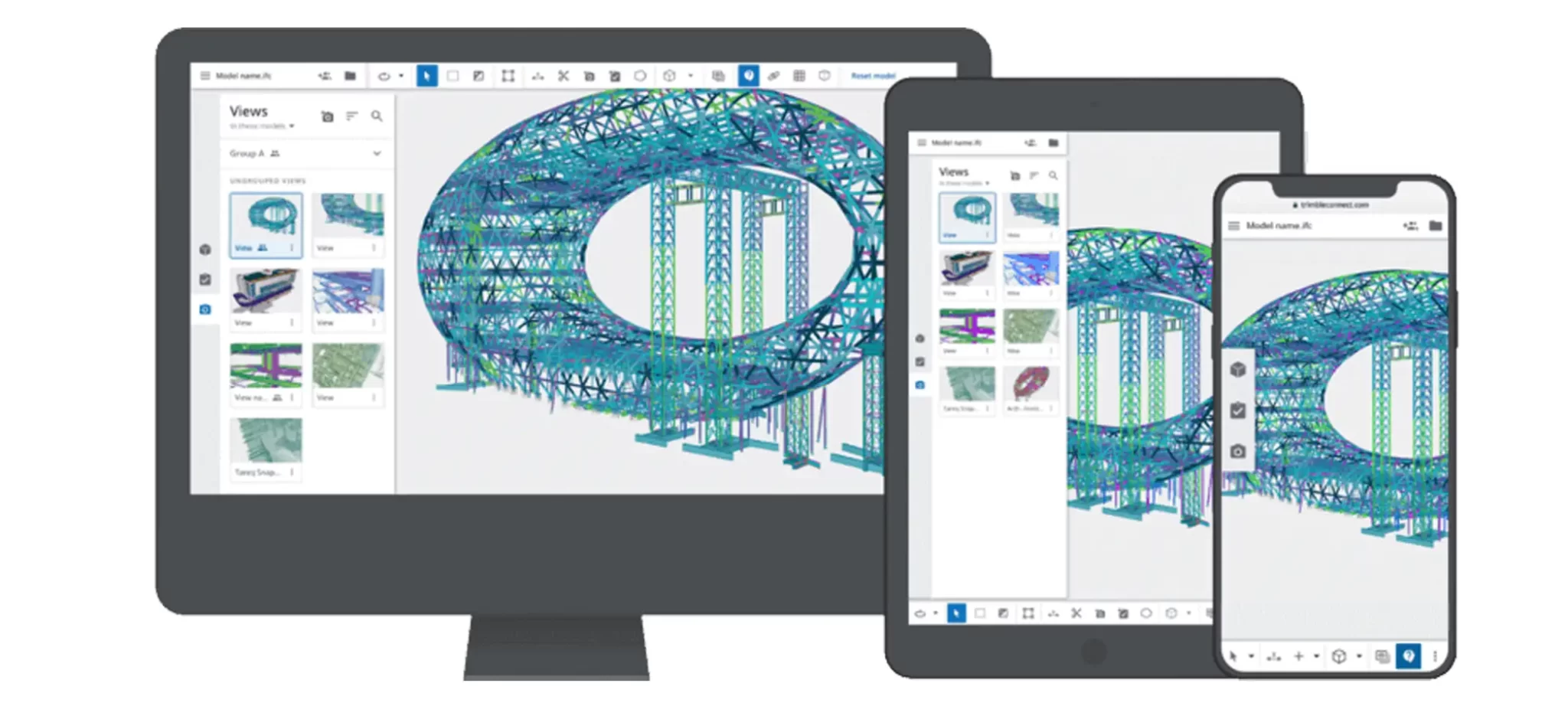 Although not typically a BIM product, Trimble Connect is a task manager with useful BIM features that you might find handy.
Engineering and construction teams involved in the task of visualizing can creatively collaborate with each other to share data, review, and comment via a desktop, mobile device, or online from the website.
The free BIM software connects the right people at right time to ensure the right decisions are taken when needed the most.
Trimble Connect gets everyone involved in a project to see the larger picture and its tiniest detail.
By providing the widest breadth of technology solutions for each vertical of the building lifecycle, Trimble Connect streamlines team collaboration.
It connects the physical and digital worlds for helping solve complex industry challenges all around the world.
USP of Trimble Connect:
3D markup, and measuring tools.
Lets you initiate the project and handle it with an extensive task manager.
The software enables you to export reports and data storage.
It has integrations with Sketch Up, Autodesk Revit, and Tekla Structures.
Makes learning materials available to you.
xBIM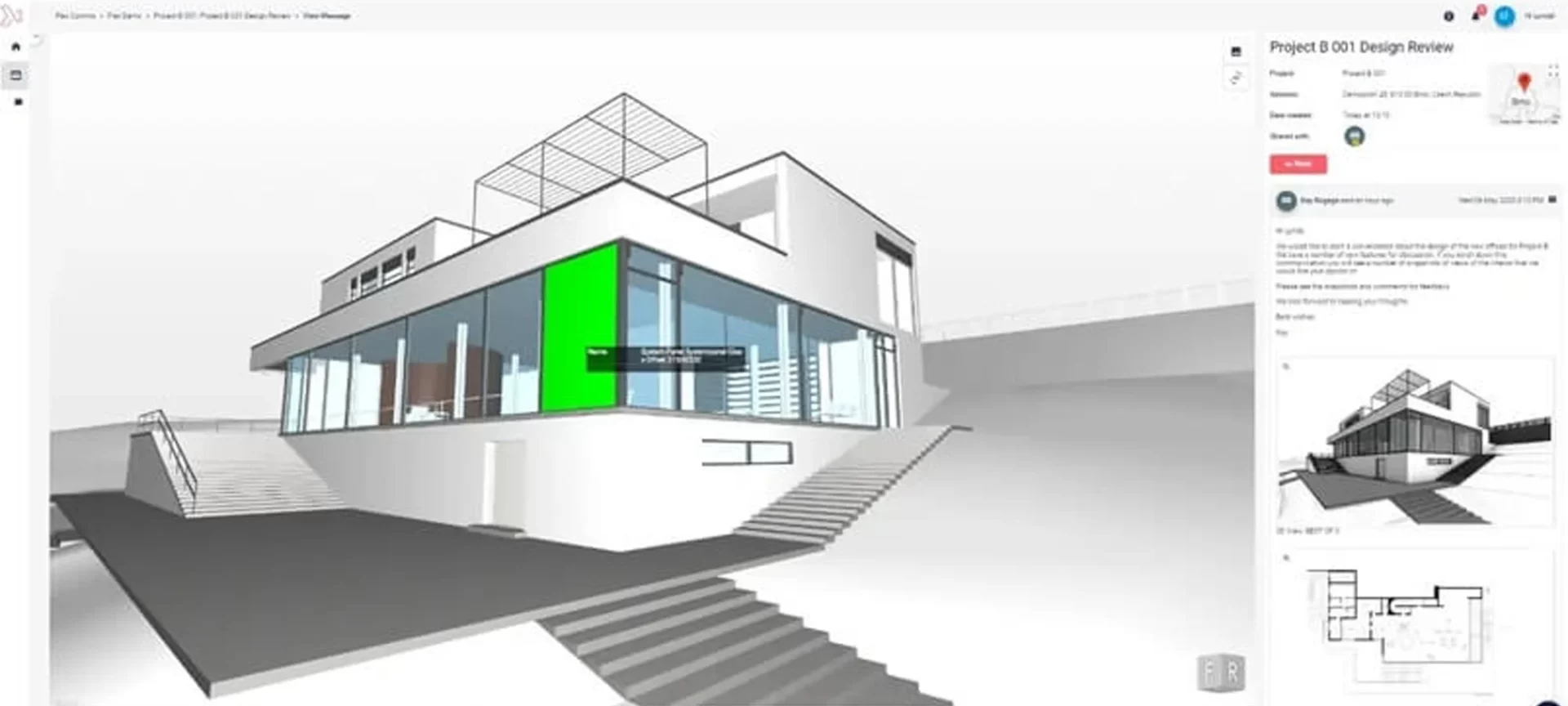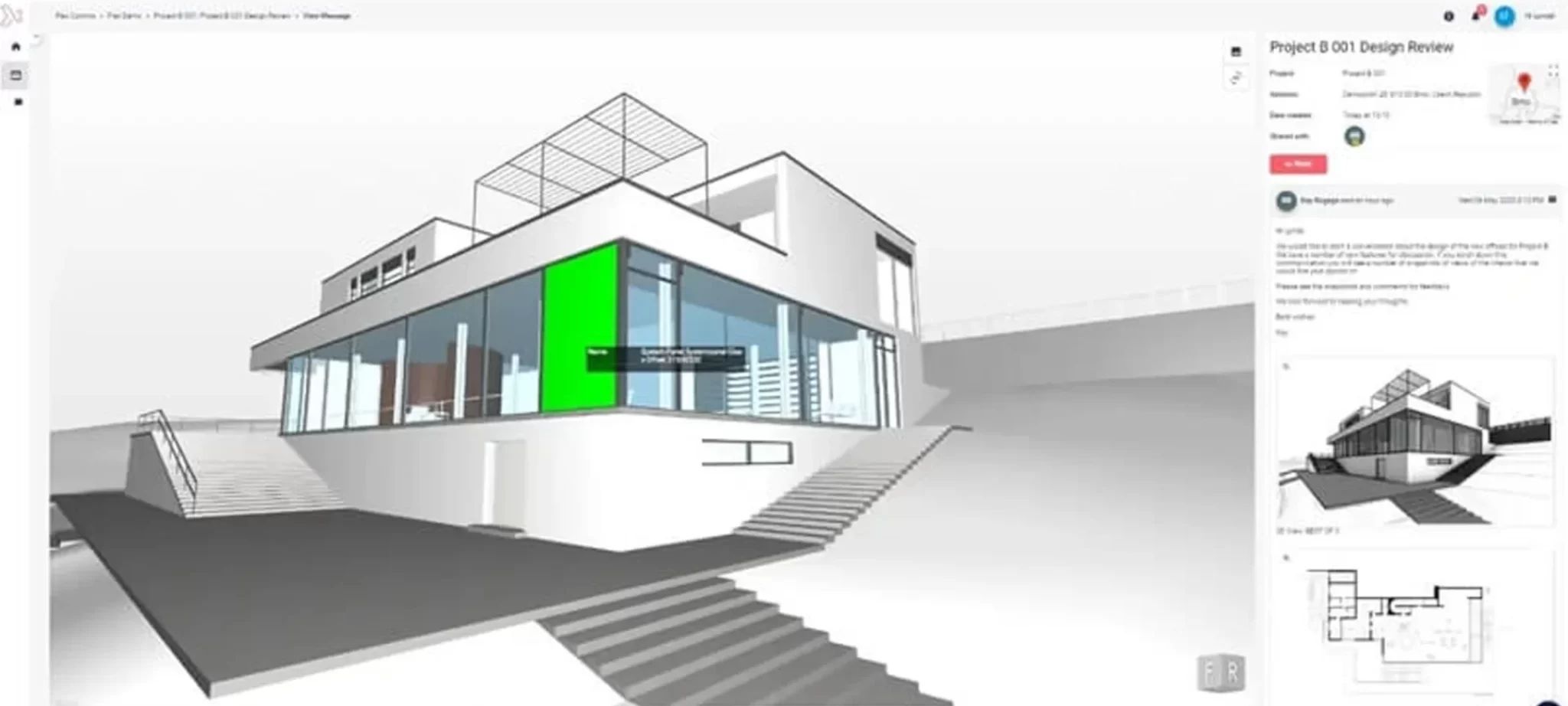 Being an open-source software development BIM toolkit, xBIM supports BuildingSmart Data Model. It allows .NET developers to read, create and view BIM models in IFC format.
There is complete support for geometric, topological operations and visualization in the free BIM software. Additionally, xBIM supports bi-directional translation between IFC and COBie formats.
There are core libraries available for data manipulation, all written in C#, and the core of geometry engine written in C#.
Originating from a software development toolbox, Extensible BIM provides helpful, practical cases of models used in real-life building settings.
It gives opportunities to developers to review, learn, change or create BIM models in the IFC format. An additional specialty of the software is that it empowers users with the ability to develop new features thereby boosting the potential of commercial BIM solutions.
USP of xBIM:
Comes with two main libraries: xBIM Essentials and xBIM Geometry.
Repositories of xBIM Team Pages contain samples of existing applications built using the source materials.
The Conclusion
Free BIM software solutions are getting utilized for many purposes. They have many benefits like increasing on-site productivity by nearly fifty percent in some cases.
The key here is to make the correct choice from the plethora of options available online. And when it comes to making the right decision, you must compare the features USP; match them with the project that you have on hand to move ahead. Visualization with satisfaction is the chief factor that should be considered.