Architectural drawings were a result of pencil and paper's coordination by the hand of a creative person's mind. Comes the mid-90s and design software changed the way of making them.
Architecture software made the process of designing, for professionals not only easier but also faster. Designs and changes in them are done at a pace not possible with hands holding pencil and paper.
Additionally, they reduce errors and automate certain measurements. Our article focuses on 3D Architecture software, specifically two categories:
Computer-Aided Design (CAD)
Building Information Modeling (BIM)
There exists complex software in each of the above-mentioned categories that let professionals design intricate ideas. As well, there are basic types present in these categories that support entry-level designers to understand and expand their knowledge of designing. In this article, we mean to present you with the best in the field of 3D architecture software, among which many are available for free.
Before starting straight away with the list, it's important to know the difference between CAD and BIM.
The former comes in handy while creating complete architectural 3D models and floor plans displaying accurate representations of ideas. While the latter has exact planning options for electrical wiring, plumbing, and HVAC to let you visualize a design with realistic dimensions from a multitude of angles that lets you have a more virtual experience of a building. Having stated so, let's get started with the list.
Best 3D Architecture Software
Below mentioned is a handpicked list of software that will help you upgrade your skills, visualize more complex geometries and implement them in your architectural projects.
Some of them can be used for free, whereas some of them cannot be. They have a different set of prerequisites in terms of operating systems with which you need to comply to.
FreeCAD Arch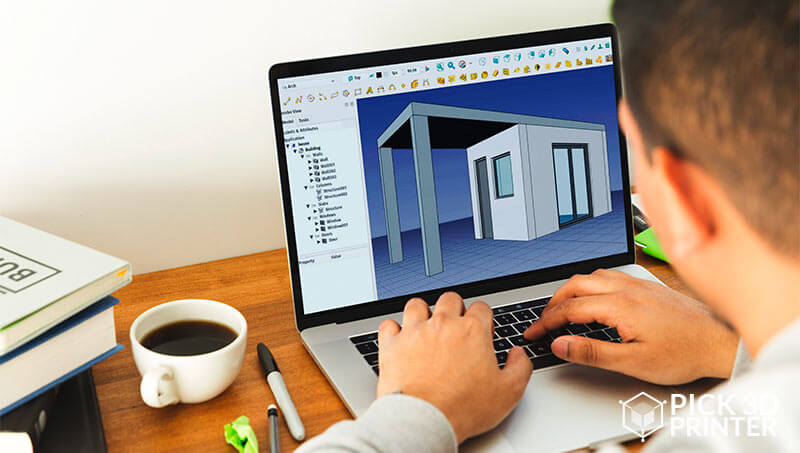 Available for free, compatible with Windows 7+, macOS 10.11+, and Linux, FreeCAD Arch has been developed to 3D design real-life objects of any size.
The software offers a modular architecture that lets you mount workbenches allocated to specific fields to the central application. Among many of these workbenches, there is one that lets you do full-fledged BIM.
Some tools that are available in FreeCAD Arch are hard to find even in paid commercial software. To list a few, in FreeCAD Arch walls and floors are not limited to typical shapes like in other software. So, you can start with a curvy floor slab and end up making it a wall. It is extremely useful while creating state-of-the-art architecture.
Software's parametric modeling capability lets you easily make amends in your component by going into its history and changing its dimensions.
Another advantage of the software is it allows you to draw an entire feature-set of other workbenches and convert them into architectural shapes, at the same time save the entire modeling history.
SketchUp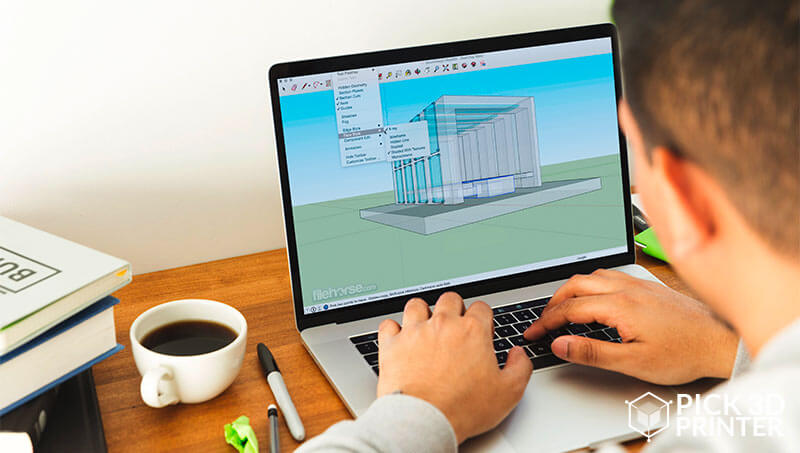 Obtainable at a price of $119, $299, and $1199 per year, SketchUp is available in three versions i.e. SketchUp Shop, Pro, and Studio respectively.
The software can be run from a device that has Windows 10+ or macOS 10.14+ operating system. Primarily meant for professional 3D designers, the software helps them to create architectural conceptual drawings.
If there is one feature that makes SketchUp outshine other software in this market, it is a vast marketplace of extensions. SketchUp allows you to custom make your own BIM software that perfectly fits your requirements.
Some of the plugins of the software that are eye-catchy are as follows:
Open Studio: Developed by the US Department of Energy for helping design energy-efficient buildings, this is a free plugin. It supports you for a specific type of BIM task. It allows you to select from a wide range of building types and climate zones. Also, lets you assign a function to each room.
Builder Pro: The specialty of this tool is that it displays your cost immediately as you draw. It also produces graphical cultists for sheet and strip materials for making construction quick and efficient.
PlusSpec for Architects and Builders: This plugin easily lets you create a complete bill of quantities and also the output of 2D construction plans. It's an easy-to-learn and use tool that's designed for professionals busy spending hours figuring how to drive BIM software.
Dynamo Studio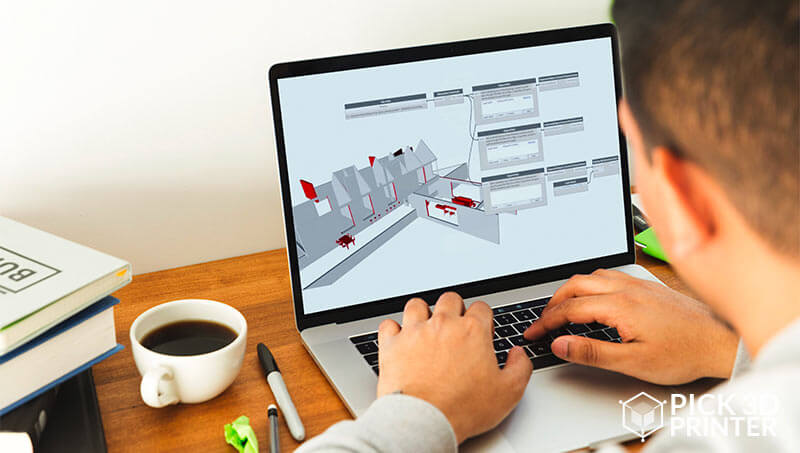 Accessible at $45, $340, and $920, Dynamo Studio can be bought monthly, yearly or every three years, respectively. The software can be run on devices operating on Windows 7+ operating systems.
It is highly efficient for studying various types of spatial configurations. Being a visual programming environment, Dynamo enables designers to explore parametric conceptual designs and automate tasks.
Flanagan Lawrence architects used Dynamo for exploring the relationship between form and sound.
They did so by using algorithms that are taken into consideration for creating acoustic effects of different musical instruments and styles of music.
They were successful in modeling the best solution by combining excellent acoustics with a lightweight structure.
Using Dynamo, you can even write a simple and powerful scripting interface. The 3D architecture software integrates the automation into the BIM process and extends your designs into interoperable workflows for documentation, coordination, and analysis.
Blender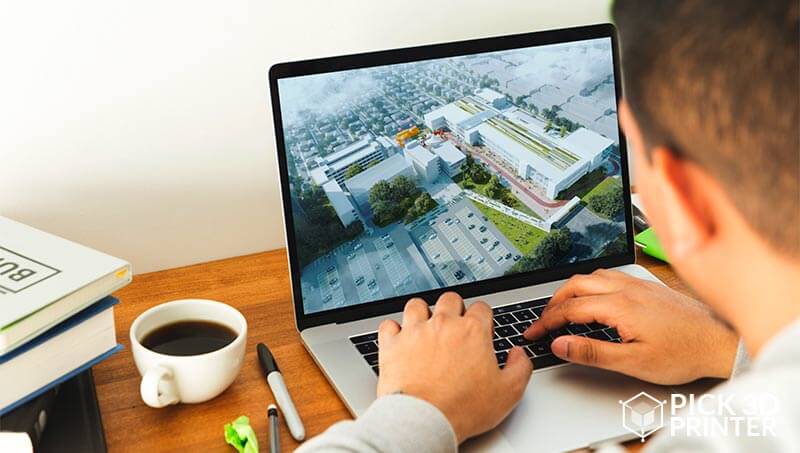 Downloadable free of charge, the Blender software can run smoothly on Windows 7+, macOS 10.13+, and Linux operating systems. It is open-source software specially used for creating 3D pipelines.
You can model, animate, simulate, render, video edit, and do a lot more using Blender. Although not being as popular as other commercial software, Blender is known to produce accurate architecture models for free.
Being faster than other robust programs, Blender is quick for concept modeling. A host of add-ons such as Building Tools enables you to build a house in Editing mode on Blender with the help of few clicks.
With the help of the 3D architecture software, you can add floors (level), windows, doors, and a lot of other essentials and adjust them accordingly.
Another add-on in Blender is named Archipack which is used for architectural visualization. The add-on includes a real-time on-screen editing interface for more intuitive object management.
Additionally, it also offers a material library, presets management, and a collection of parametric architectural primitives.
AutoCAD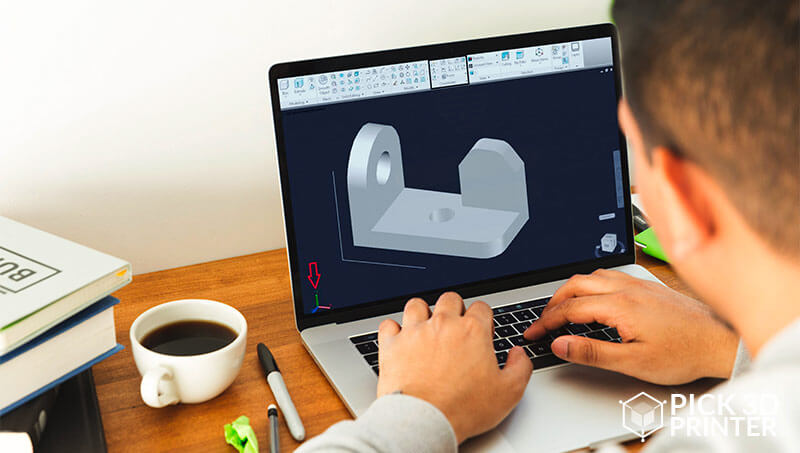 Probably the most stable CAD software on the market currently, AutoCAD has it all to support parametric modeling.
Available at $1690 per year for educational purposes, the 3D architecture software can be operated using Windows 8.1+, and macOS 10.13+.
Autodesk offers various types of building-related tools, a collection of which is called Architecture, Engineering, and Construction Collection.
By having AutoCAD, you can join with users working in other Autodesk software that comes at work especially in large projects. The company has got in place specific tools designed for particular tasks integrated excellently.
By buying AutoCAD, you can guarantee that the person collaborating with you for work, will be able to open work-related documents without any trouble.
A feature that separates AutoCAD apart from other architecture software is that it's robust and includes tools that are used for drafting construction plans.
By drawing walls, doors, and windows in AutoCAD, you can get a real picture with details that are used for constructing them.
Views of beams and columns are particularly provided to you, enabling you to increase your productivity like no other. Autodesk's Revit, BIM 360, and InfraWorks provide you with BIM functionalities.
Revit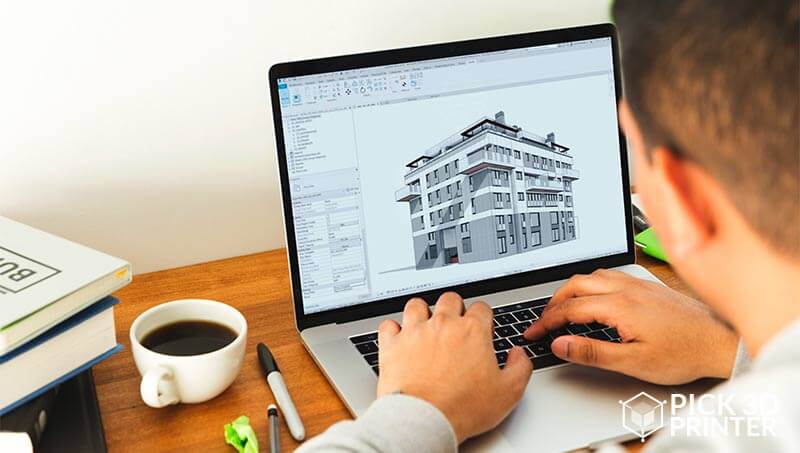 As listed in the above review, Revit is also by the same company that provides AutoCAD, i.e. Autodesk.
For educational purposes, Revit is available for free but for commercial purposes, its charge is $2425 per year.
To operate Revit, your device needs to have either Windows 10+, or macOS 10.13+ operating systems.
Designed for architects, but aiming at all the relevant disciplines of building design, Revit is Autodesk's take on BIM.
A specialty of the 3D architecture software in collaboration with MEP, electrical, mechanical, and structural design teams using a single too. This eases the complete communication and coordination between the disciplines.
Revit is specifically known in the market for the manner in which it lets others implement the parametric building modeling. Because of this; all the components of the building are given independently in this BIM.
This means that, if you move a wall in the designs, the components adjacent to it, like walls and floors, also get updated, keeping the design intent of the building consistent.
ArchiCAD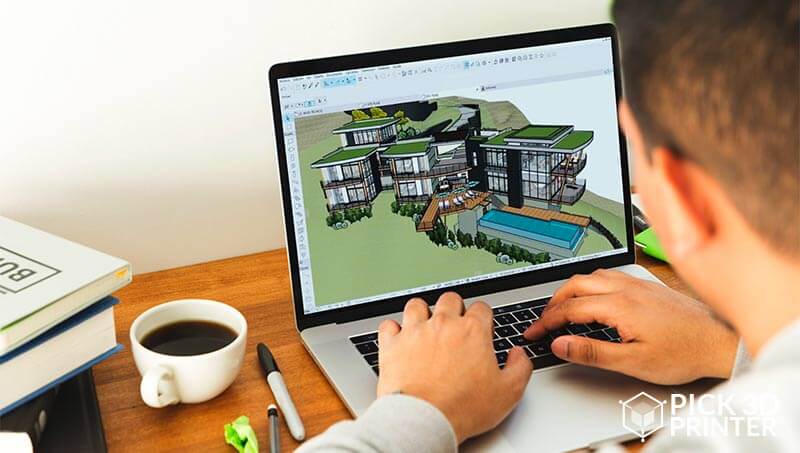 Being 3D architecture software designed specifically for architects and interior architects, ArchiCAD is suitable for small buildings as much as it is for large building projects.
BIM is a part of the software for many years and that's what makes the software compatible for designing walls, doors, windows, ceilings, staircases, and roofs.
Its biggest rival is Revit. And ArchiCAD's current version is an improved Integrated Design workflow that makes the complete collaboration with project stakeholders even stronger.
It becomes a great way for the unification of architects and engineers in a shared model. Its all-new MEP modeler makes the latest version very easy to use. You can also import and export files between ArchiCAD and Revit.
An integrated workflow technology, the native MEP, and a shared BIMcloud environment make the overall working with ArchiCAD seamless.
Vectorworks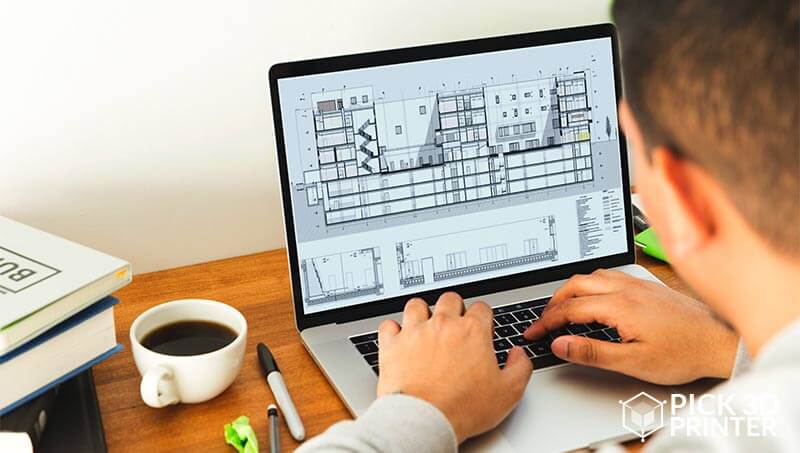 Available at a price of $1835 per year, Vectorworks can run on devices operating with Windows 10+ and macOS 10.12 operating systems.
The company's tagline "The Ultimate Software from Sketch to BIM," stands true to the mark. It has the flexibility for supporting your entire project from the start to the end and in between.
Be it assisting you in conceptual design, coordinating BIM models, or construction documents, Vectorworks helps you with all.
Vectorworks has creative tools that let you quantify and analyze the information as early as the schematic design phase. Doing so lets you make smart decisions that you need to make on the basis of assumptions.
The 3D architecture software allows you to play with other software like default import/export capabilities and linking directly with software such as Revit, SketchUp, Rhino, Photoshop, and Cinema 4D.
Microstation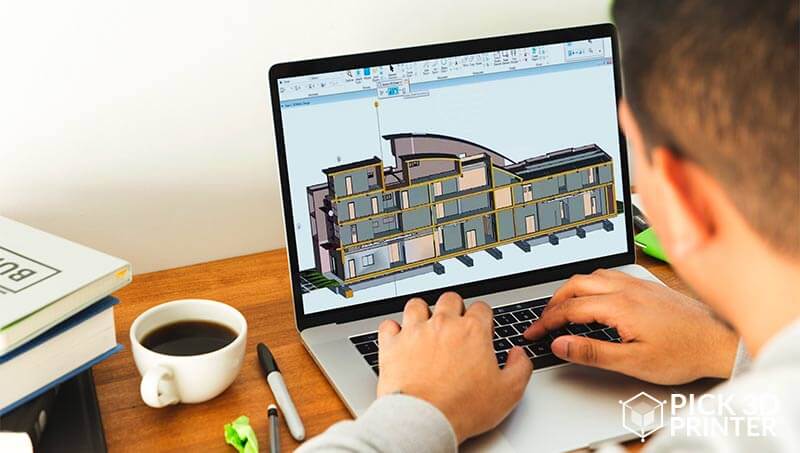 Primarily targeted towards building engineers, Microstation lets you include the work of architects and engineers in a single environment.
Because of this universal approach the building's design team and project teams can communicate as well as work quicker and more efficiently than in separate applications. It allows you to create almost any geometric shape.
The best feature of Microstation is its fully-fledged parametric modeler that enables reshaping your design by simply changing the values like dimensions of your key components.
You can reuse the designs that you already have in past using the 3D architecture software. Available for free for those who want to use it for Educational purposes, Microstation is priced at $5627 commercially.
Rhino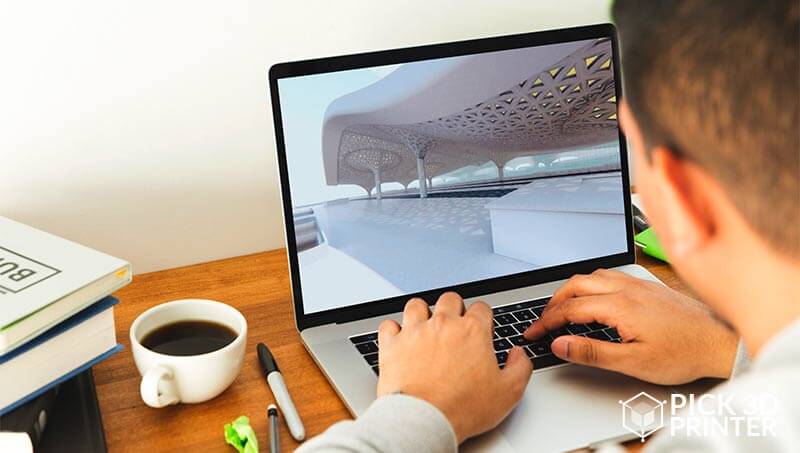 Renowned in the industry of 3D architecture software, Rhino is specifically preferred by designers for visualizing complex structures. Additionally, you can realize furniture, vehicles, and other items.
The structural design of this architecture software can be utilized for combining the design of a building with a functioning construction.
The best feature of Rhino is that it can be used for a variety of work areas, whether you are a machine builder or a toy manufacturer.
So, as an architect, you can use it for creating numerous possible structures and it is much more flexible than conventional architecture software.
Rhino is priced at $230 for educational and $995 for commercial purposes. It can be used on devices running on Windows 8.1+ and macOS 10.14+.
The Conclusion
Some of the above-mentioned 3D architecture software is also available for a demo of 90 days. By trying these for such a long time you can get to learn its basics.
Doing so helps you identify your personal work style and tool preferences. The software mentioned above will easily let you depict your imagination and also help you create more innovative architectural structures.
So, as an architect, you can stand apart in your field and provide a sense of eccentricity that has never been provided in such type of small or large project!