Table of Contents
Gear to the right of your screen, "FreeCAD: Your 3D parametric modeler," text to the right of the screen, a down arrow at the bottom, and eight tabs on the top of your screen. This is all you get to see as soon as you land on the website of FreeCAD.
The two options that are visible to you as soon as you land on the website are Download as well as See what's new. This is probably the most lower content consuming website that we have seen so far, as much as the center space of our screen is concerned when we land on the website.
In this article, we are going to write about the FreeCAD review. Sort of what we felt after going to their website, what other websites have to say about it, etc.
This FreeCAD review will help you get a better idea of the FreeCAD software and let you decide whether to download it or not for your personal use.
So, if you are looking to get a 3D modeler for yourself to assist you in designing and are considering options, take out few minutes of your time and read our FreeCAD review to find out whether what you are searching for is here.
This would also save your time while you land up on the website and let you decide which region of the website you need to navigate on. The other use of it would be in comparing FreeCAD to the other options which are available. So, let's get started.
FreeCAD Overview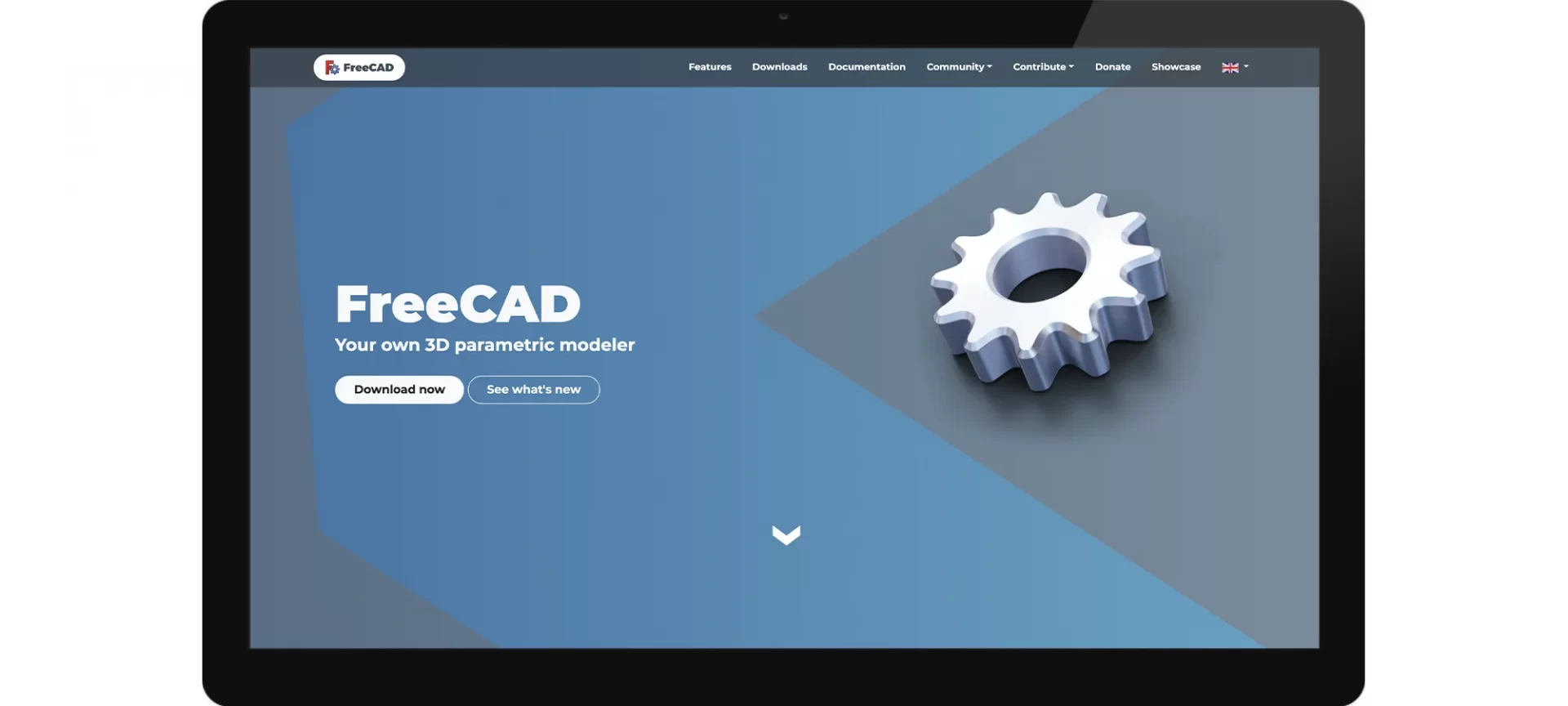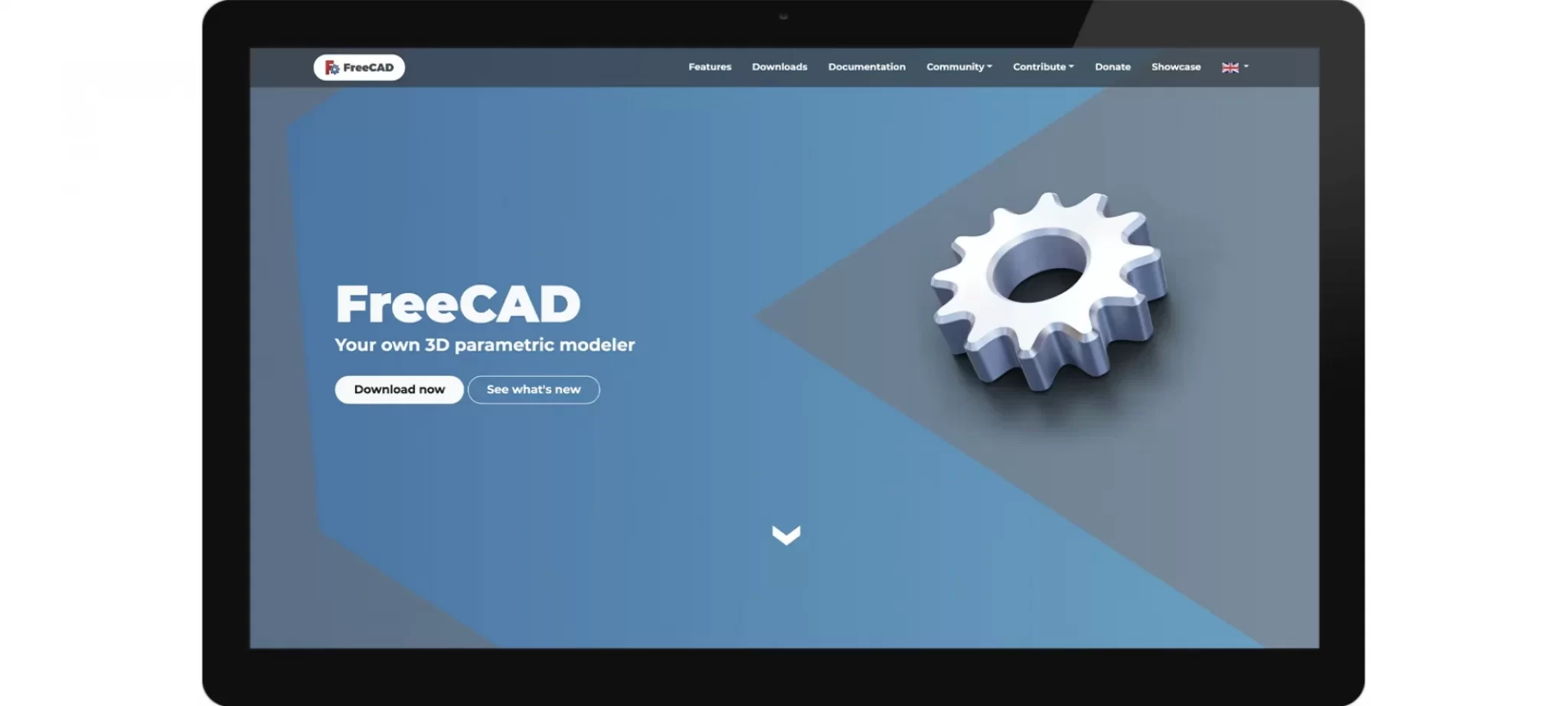 Being an open-source, customizable 3D modeler that helps users in mechanical engineering and product design, FreeCAD is designed as a scriptable CAD solution.
This software allows its users to manage architectural and electrical design functions. The primary features of FreeCAD software include making geometry kernels, developing rendering, a sketcher, doing modular architecture, developing robot simulation, in standard formats, and path mode.
In addition to this, the solution provider has an integrated Python interpreter and API for handling geometry representation, interface, as well as applications.
FreeCAD provides GUI based on the Qt framework along with the inventor 3D viewer enabling users to manage rendering and scene graph representation.
Above all, FreeCAD also portrays native support of STEP and IGES formats, as well as Boolean operations, in addition to fillets, and geometric entities. The software completely extends support through documentation and tutorials.
In the next part of our FreeCAD review, we will learn what are the options available when you land on the homepage of FreeCAD's website as well as what happens when you click on them and the overall design of the website.
What are the Homepage Options of FreeCAD?
We have already mentioned the standard options that are available when you land on the website i.e. Download Now and See what's new, there is also a down arrow and eight tabs.
Now we will take the talk further and tell you what happens when you scroll down. On the left, you get to see an image of two gears that can be intertwined with each other. While on the right you have text under the title "Freedom to build what you want to."
By freedom what the content makers meant is that FreeCAD is one such software that is open-sourced and can be used for designing real-life objects of any size the user wants to.
Scrolling down, a little more open up on your screen a text on the left and image of some object with its geometric measurements.
If you are wondering why this drawing shows your 2D objects, FreeCAD can sketch three dimensions from two dimensions.
Scrolling down one more step tells you how FreeCAD is an accessible, flexible, and integrated software which is compatible with all the operating system and can read multiple file formats such as STEP, IGES, STL, SVG, DXF, OBJ, IFC, DAE, and many others.
So, there are no limitations of the software as far as compatibility with devices and file extensions are concerned.
Further on, FreeCAD can be designed for user-specific needs, be it product design, mechanical engineering, or architecture. You can learn from FreeCAD, do business related to designing and lot more with the software.
The software is equipped with tools such as Finite Element Analysis, experimental CFD, Business Integration Model, and a lot more. You can work with the software makers for creating bug-free software. FreeCAD gives you this opportunity to work with them, how cool is that?
After having read about the overall design of the homepage and the content that you get from it, let's read about what opens up when you click on some of the options that are on the homepage in this FreeCAD review.
Download Now
Clicking on this option opens up a page that first informs you about what is the current version of FreeCAD in use. After you complete reading that, there are three options.
If you have read the above section of our FreeCAD review article you would know by now that this software is available in all three formats.
So, here is where you can download your choice of FreeCAD, according to the operating system of your device, from!
Information about development versions can be got from the websites FreeCAD release pages and the additional modules and macros can be got from the Addon manager. That is all for the information on this webpage.
See What's New
Clicking on this option opens up a YouTube video which is exactly five minutes forty-five seconds long. The video starts on a computer screen with some kind of coding and then you see FreeCAD's logo running on the screen when you typically try to open the software.
Finally, the software opens up and the mouse is what's guiding you everywhere. Takes you different features in the Help column.
After some seconds you see some work happening on a triangular structure, then on another L-shaped structure.
After some seconds you get to see Engineering Drawing. Then you get to see a lock and key structure wherein two structures are getting assembled to form one. And then you get to know where you can get FreeCAD software from. That's it.
Learn More
Clicking on this option you get to see the webpage opening is not actually on the website but on wiki.freecad.org.
Herein you have a feature list of the application wherein any and everything about this application is available. It seems like the Wikipedia page, but specifically for Software.
You also get to see the release date and the versions of this software on this page. If you are a designer, you are going to make the most of this page because you can get to see every feature in use.
Also if you are a beginner who has got this software on your device and is now wondering about the tools and how to learn them by yourself, this page can be your go-to.
Get Involved
When you click on this option you get to see the webpage that is being opened not of the website but of GitHub. Here you get an option to view any and every file of the website and see its code. It's more on the coding side and less on the designing side.
After having read a lot of FreeCAD in this FreeCAD review article we are now going to share some of the alternatives that you can use instead of FreeCAD.
Alternatives of FreeCAD
These are names and description of that software which are in the same domain as FreeCAD is.
SketchUp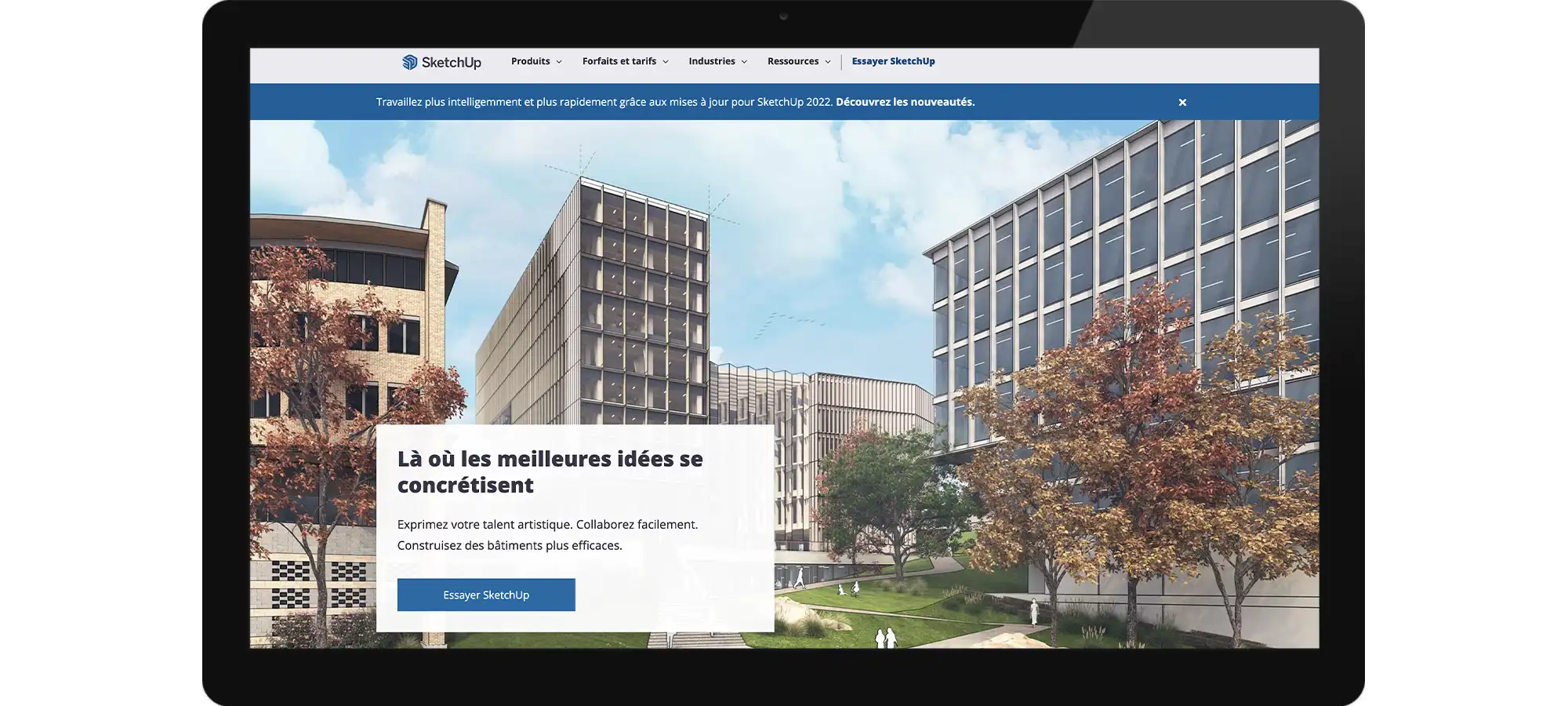 SketchUp is a software that's very oriented towards architectural applications, including interior design.
What makes this software special is its own 3D Warehouse repository that has thousands of models created by both individual users and furniture manufacturers.
These are the models that can be easily downloaded and incorporated into your projects. The software also has a great plug-in library, which includes popular rendering applications such as the vRay.
DraftSight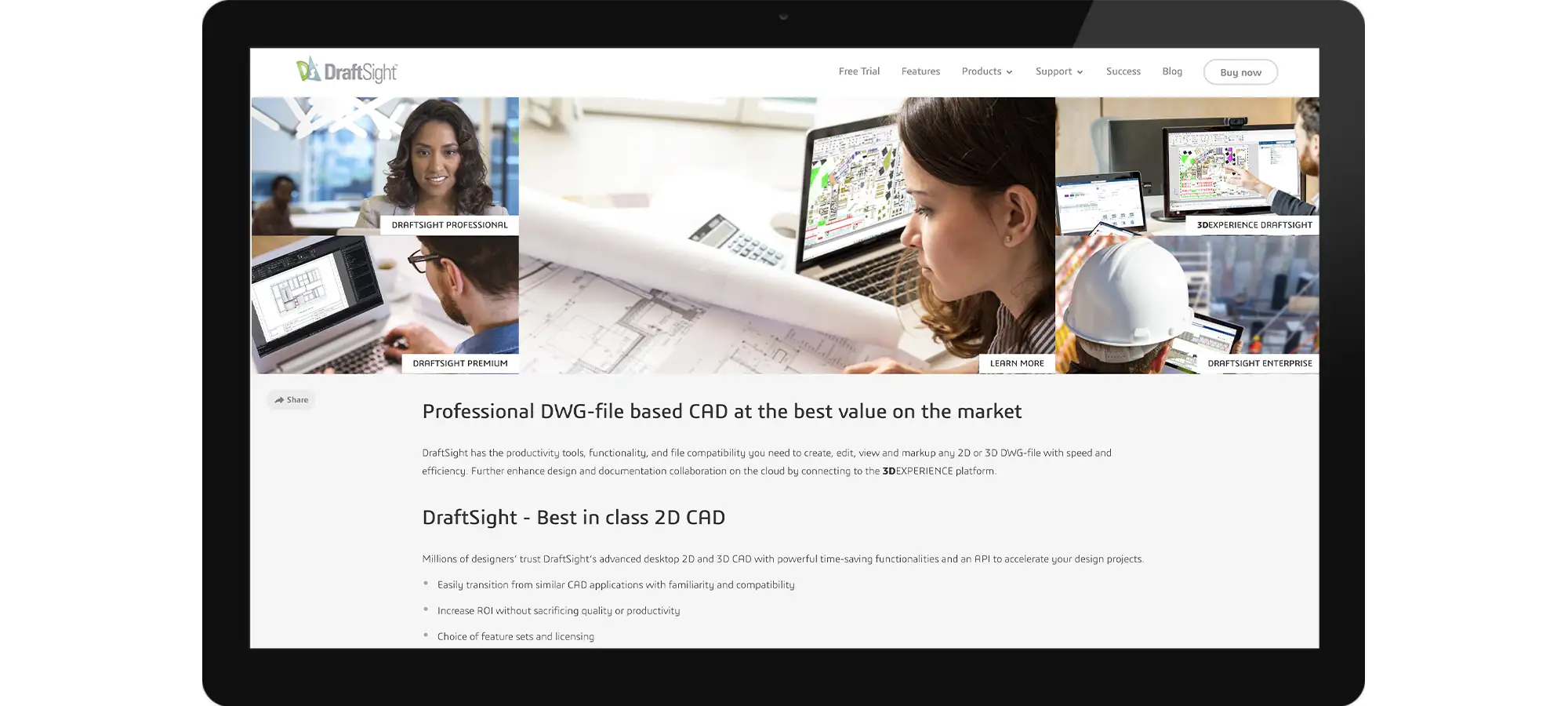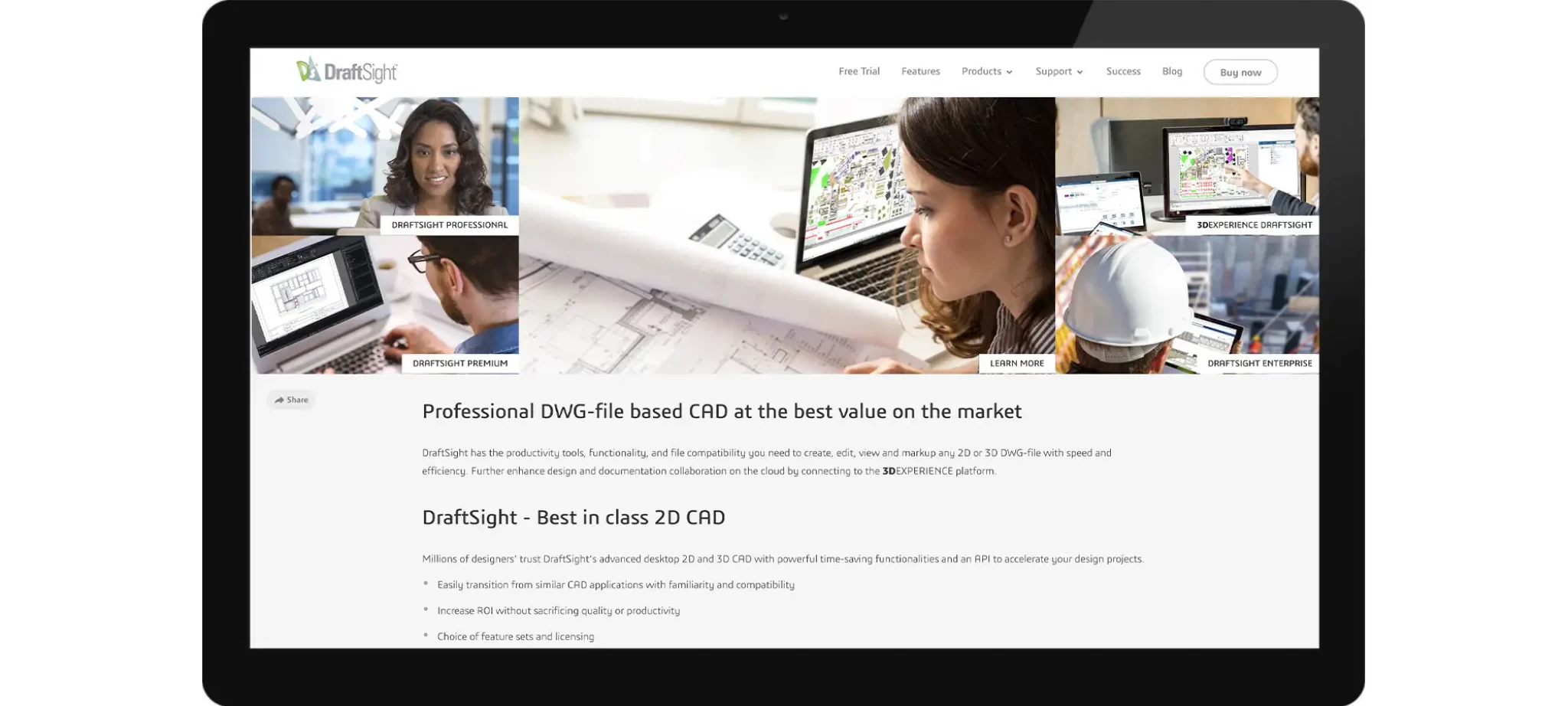 This software boasts about offering "world-class 2D drafting." Websites that have reviewed this software says that the software does live up to the hype.
Overall, this is a robust software developed by the French company Dassault Systems, this is the same company that was responsible for the creation of SolidWorks.
Transitioning from AutoCAD by offering a familiar user interface, which was till now not an easy task is done by this software with ease.
The software also shares a similar 2D drafting layer system which facilitates version control and revisions.
And recently, DraftSight has also become capable of natively working with AutoCAD's dynamic blocks. Above all that, DraftSight can easily compare designs, add hardware symbols, and even append PDF files to the project file.
NanoCAD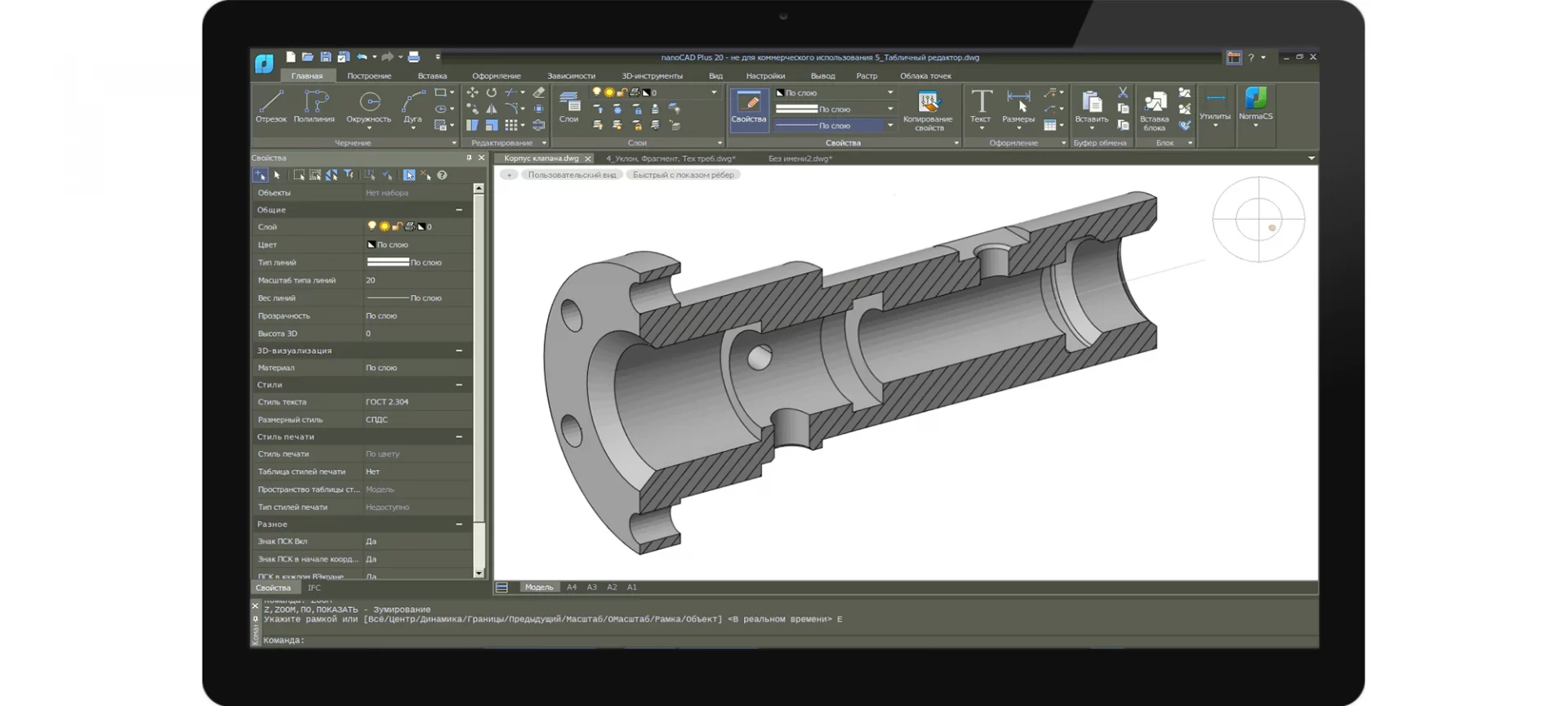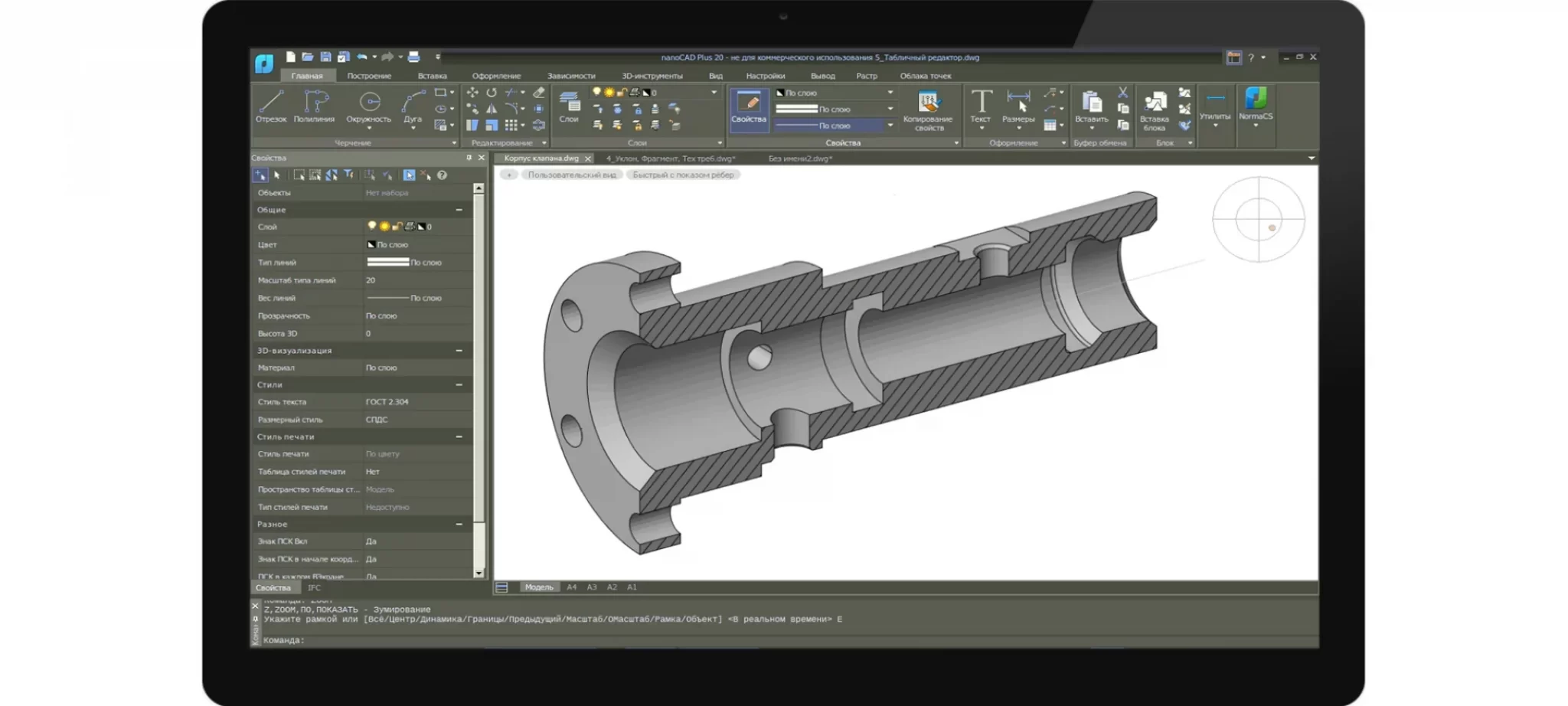 The software offers Excel-style table-editing tools. Doing this expedites laborious documentation work by allowing macros and formulas to be embedded in each cell.
NanoCAD is a software that also has open sets of APIs for building applications for task automation, which can be very time-saving.
So, if you are a designer who hates the formalities done by other software this will definitely be your go-to.
NanoCAD is a multi-purpose drafting software which is developed by Nanosoft. And if the company's CTO, Dmitry Popov is to be believed, the software is the first full-scale CAD program available entirely for free.
NanoCAD supports DWG files natively and offers a familiar layout and set of tools for AutoCAD users.
BricsCAD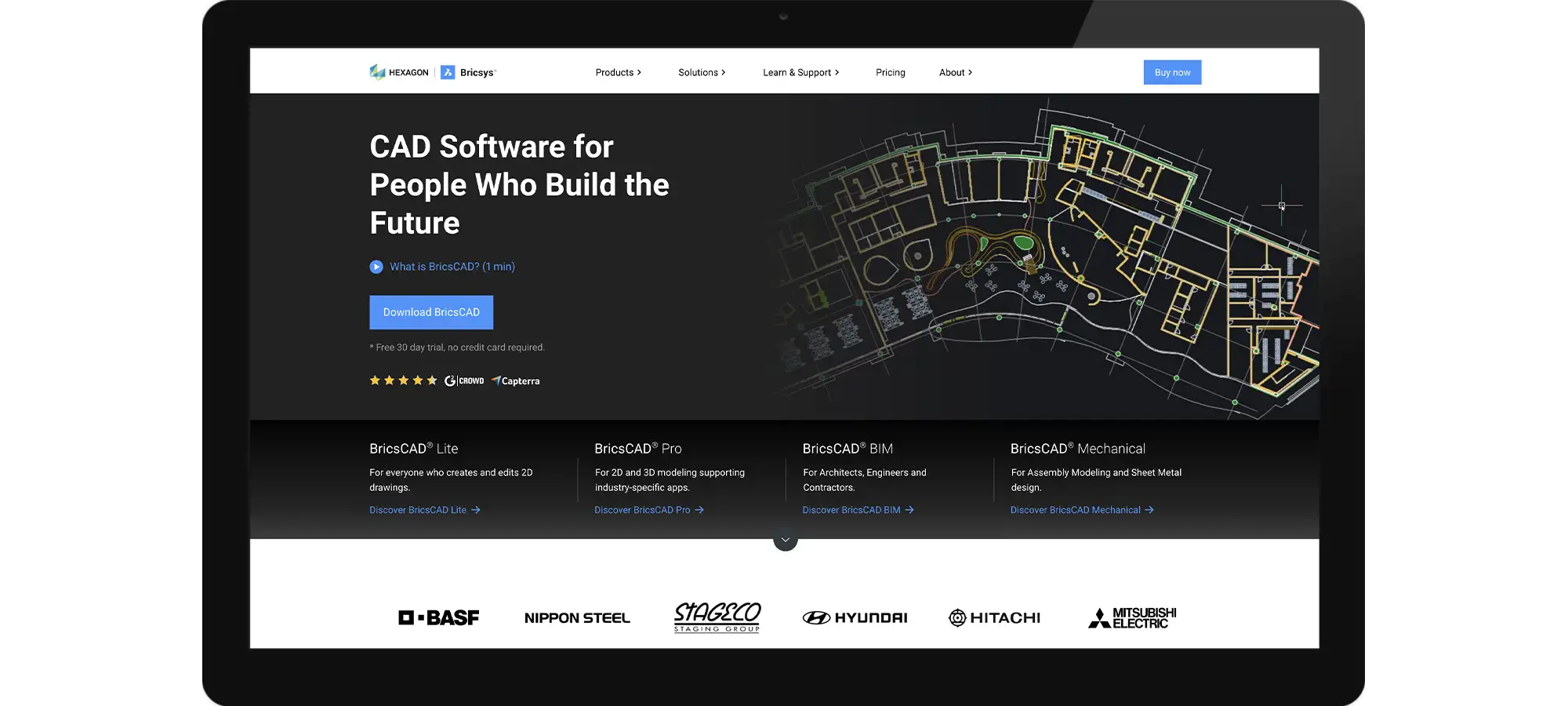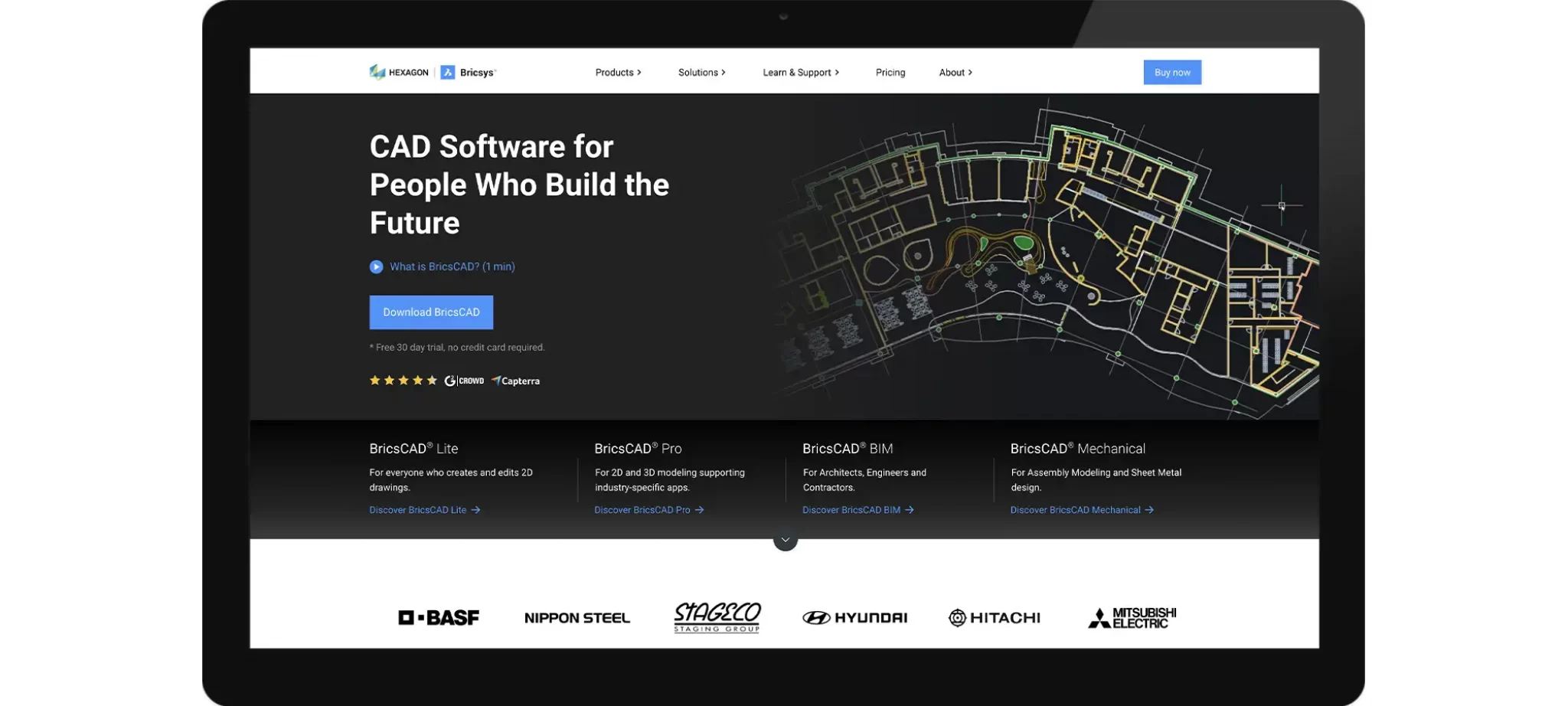 The software is fully compatible with templates, blocks, and sheets created which are available within AutoCAD. What you get in extra is the advantage of supporting LISP routines and dynamic blocks, natively.
BricsCAD also claims that it applies AI-based tools for recognizing user intent and optimizing tasks through the Blockify feature which is unique like no other.
In this software, the Direct 3D modeling tools are available starting from the Pro version. So if you buy the Classic license you will only get the 2D drafting tools.
And in case you buy the Platinum edition, you will get more advanced features than those from AutoCAD, which also includes sheet metal modeling.
In case you are a beginner designer who is looking to use the software longer term, BricsCAD also offers perpetual licenses for only around double the price of an annual license.
ProgeCAD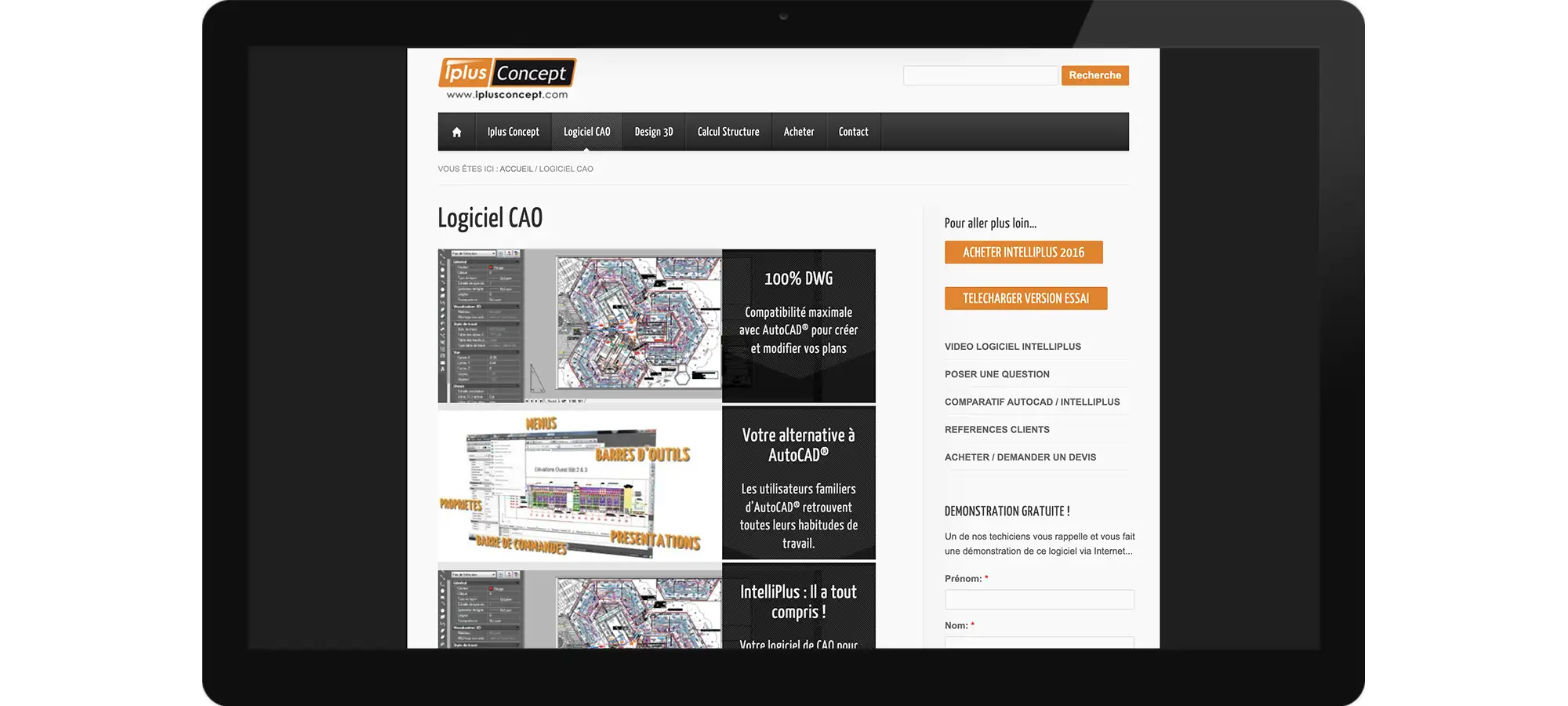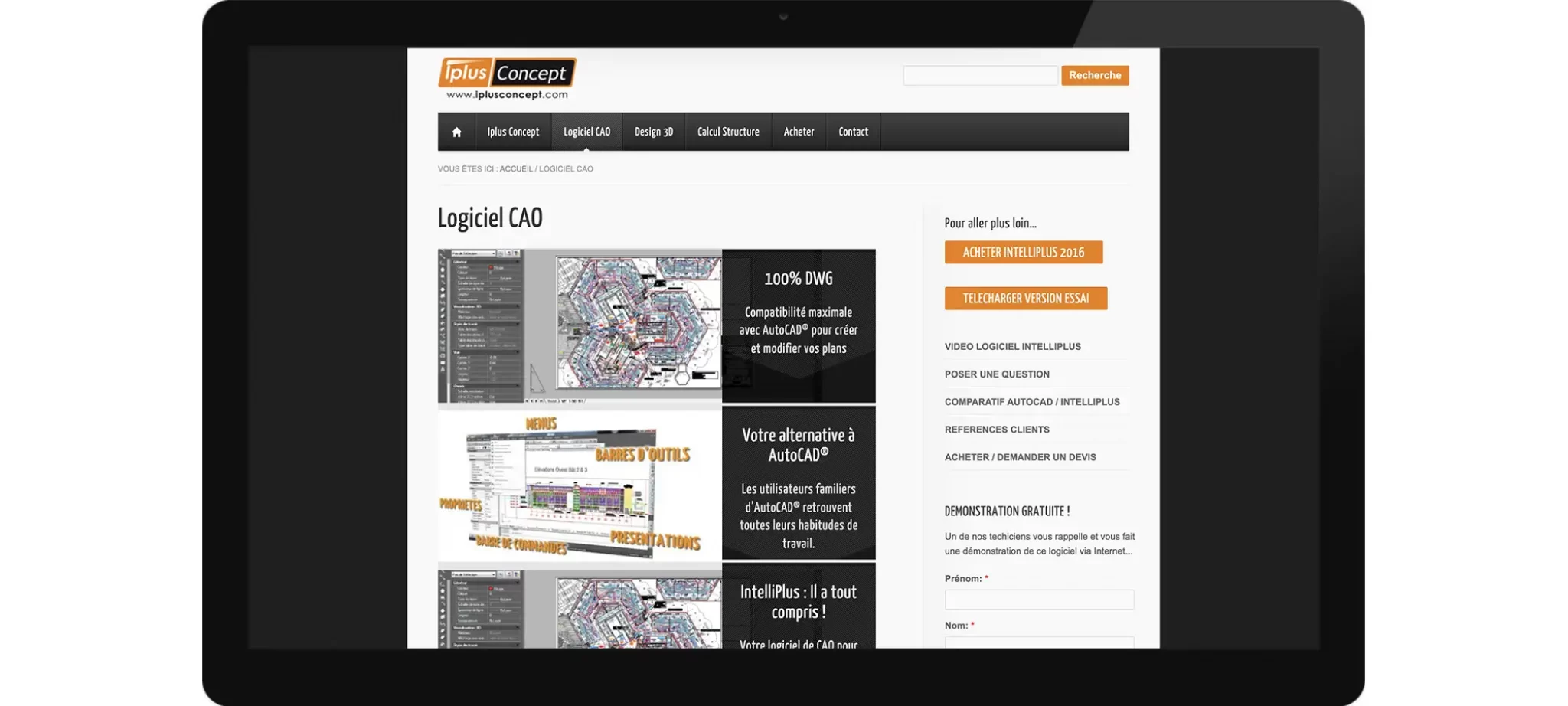 Did you ever imagine there'd be a software whose advanced features include a PDF to DWG converter? Well, ProgeCAD has not only that but also plenty of tools and plug-ins for architectural applications.
The software's so-called "artisan" built-in photorealistic render comes with a full and can be an expandable library of materials and textures.
What ProgeCAD also comes with is an Excel-style table editing similar to NanoCAD which is just mentioned a paragraph before in our FreeCAD review article. The software maker offers two primary versions for Windows:
ProgeCAD Professional and
ProgeCAD Architecture.
There is also a third and somewhat different version that is available for macOS, the ICADMAC, which is general-purpose CAD software. All licenses are perpetual.
The Conclusion
FreeCAD is a great option for anyone who wants to learn how 3D designing happens and experiment with 3D printing technology.
The software makers of FreeCAD have taken into account the user-friendliness feature into account that lets you think that all the software uses in terms of language is very simple and non-technical.
This FreeCAD review will be helpful to you when if you haven't yet visited the website or are figuring out, looking at the options that let you do parametric modeling for free.
It is really helpful for not only beginners but also for intermediate and professional.
The way information regarding this software is provided in a very tacit and laconic manner is something that the software maker needs to be appreciated.
Hope this FreeCAD review turns out fruitful for you in deciding your weapon for 3D modeling and printing.