Fabrisonic SonicLayer 4000
This printer uses a unique metal additive manufacturing system that is made by the manufacturer. Fabrrisonic is a manufacturer from the US. The metal 3D printer also features a CNC mill for increasing the user's familiarity with this 3D printer.
PROS
High-speed process for additive manufacturing.
Large available envelope for substantial size parts.
No melting characteristics.
Bonding of dissimilar metals.
Metal matrix composites.
Smart or reactive structures.
Low-temperature process.
Complex internal geometries.
Requires no post-processing on parts and functional prototypes.
CONS
Cost is a huge issue with every industrial printer and Fabrisonic Sonic Layer 4000 falls in that range. So no one can help it when users are more concerned about cost than quality and quantitative manufacturing in less time.
Product
Specification
Videos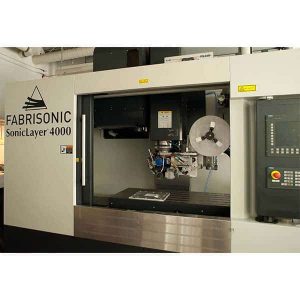 The Metal additive manufacturing specialist Fabrisonichas come up with the incarnation of the sonic layer line of 3D printers. Fabrisonic Sonic Layer ...
| | |
| --- | --- |
| Model | SonicLayer 4000 |
| Manufacturer | Fabrisonic |
| Price Range | > $ 250000 |
| Release date | 2016 |
| Country | United States |
| Availability | Available |
| Classification | Industrial |
| Technology | Lamination |
| Material | Metal |
| OS compatibility | Microsoft Windows |
| Generic material | Yes |
| Max. build size | 1016 × 610 × 610 mm 40 × 24.02 × 24.02 in |
| Max. build volume | 378.05 L |
| Power input | 4.5/9 kW |
| Heated print bed | No |
| Heated build chamber | No |
| Automatic calibration | No |
| Closed frame | Yes |
| Dual extruder | No |
| Independent Dual Extruder | No |
| Full color | No |
| LCD screen | Yes |
| Touchscreen | No |
| On-board camera | No |
| Mobile app | No |
| 3D scanners | No |
| CNC mill | Yes |
| Electronics 3D printing | No |
| Laser engraving | No |
| Conveyor belt | No |
| Air filter | No |
| Pellet extruder | No |
| USB | No |
| Wifi | No |
| Bluetooth | No |
| SD card | No |
| Ethernet | No |

Table of Contents
Fabrisonic made us introduce this unique ultrasound additive manufacturing technology a few years back. At that time it seemed like something right out of a sci-fi movie.
It was completely different from other 3D printing processes in the sense of the mechanism it worked on, every other technique was visually controlled.
This was the first time when something was going to be controlled by using sound waves, at least in the 3D printing field.
As written ahead, it has been a few years since then and the company has grown and evolved significantly.
The good news is that today UAM technology is a lot more normal than what it was in the days of its invention, just like the case is with every other technology.
It is now ready to be implemented into industrial processes. Also, it and can support a wider range of materials and applications.
There have been US government grants given to it and because of that the technology is just pushed in the right direction and its market potential is now becoming clearer.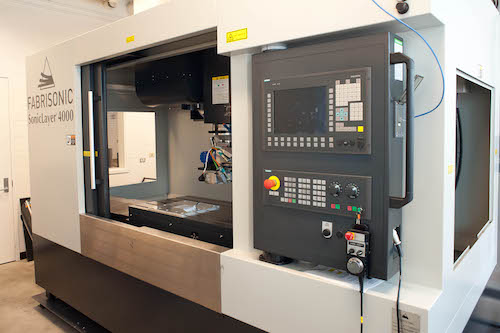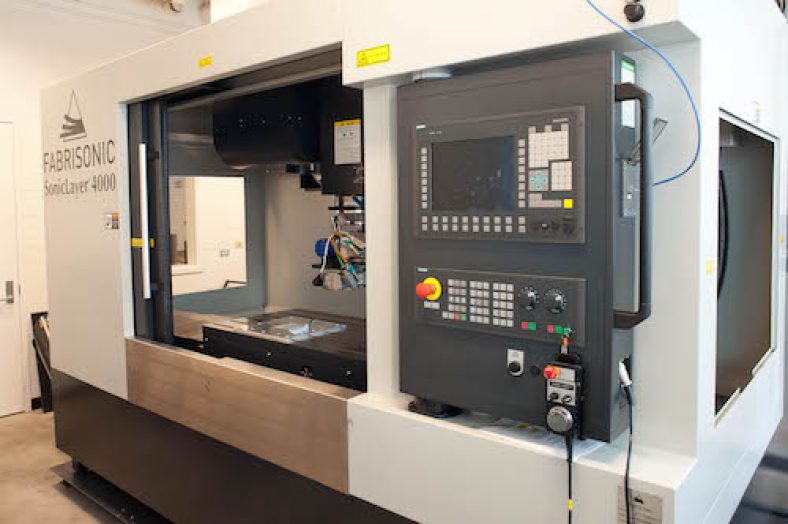 This printer uses a unique metal additive manufacturing system that is made by the manufacturer. Fabrrisonic is a manufacturer from the US. The metal 3D printer also features a CNC mill for increasing the user's familiarity with this 3D printer.
Overall, the SonicLayer 4000 is a hybrid additive/subtractive manufacturing system.
Features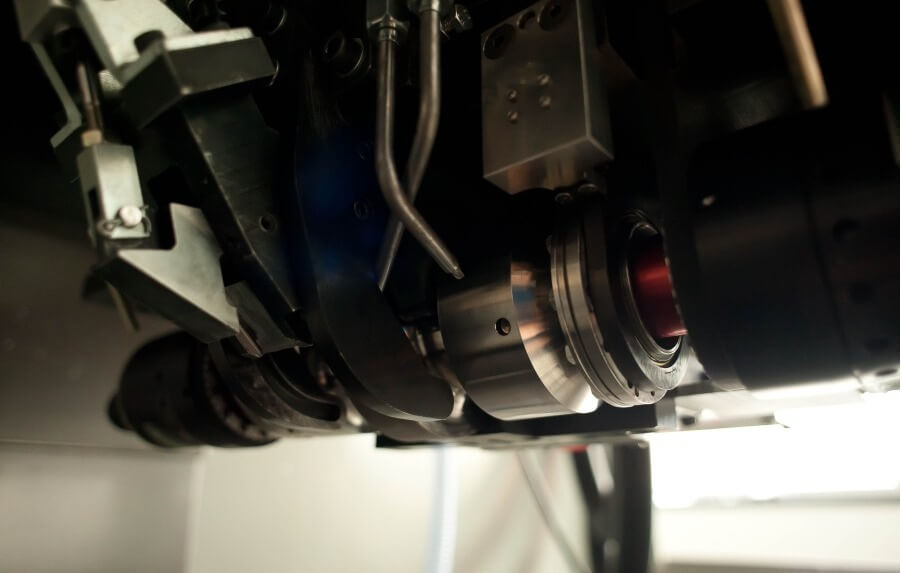 Credit: prototypetoday.com
For understanding the features of this printer, you need to understand a little bit about Ultrasonic Additive Manufacturing Process.UAM is doing ultrasonic welding not continuously but on a semi-continuous basis.
Here solid metal objects are built up to a net three-dimensional shape and that is achieved through a succession of welded metal tapes. Moreover, through periodic machining operations, the carefully detailed features are milled into the object.
Making sure that until a final geometry is created and the excess material is removed. A general rolling ultrasonic welding system consists of two 20,000 hertz ultrasonic transducers and the welding sonotrode.
These high-frequency generating ultrasonic vibrations are then locally applied to metal foils which are held together under pressure for creating a weld. In the next stage, the vibrations of the transducer are transmitted to the sonotrode which is disk-shaped.
The sonotrode in turn creates an ultrasonic solid-state weld between the thin metal tape and the substrate. Through the continuous rolling of the sonotrode over the plate welding of the entire tape to the plate happens.
One by one successive layer is welded together in a way that it builds up the complete height.
The process is then repeated until a solid component has been created. And in the end, a CNC contour milling is then used to achieve the required tolerances and surface finish.
High-Speed Process for Additive manufacturing even while manufacturing complex geometries:
While talking about industrial 3D printers, something that is important is speed. Fabrisonic Sonic Layer 4000 does high-speed mass production without any hiccups.
In other words, it is a manufacturer's printer. The SonicLayer 4000 makes use of its patented 9kW Ultrasonic Additive Manufacturing (UAM) welding head. This it does for adding manufacturer solid metal parts.
In the machine the weld head is fed with 1-inch wide metal foils, not manually, but with an automated feed system. A system that places foils in 3D space to create the desired geometry of parts and functional prototypes.
This complete system is also implemented with integrated CNC machining capability. The complete system includes a standard 50-taper, 3-axis vertical machining center.
In combination with a Siemens 840D controller that is used for achieving final dimensions when you need quality of a higher level.
Large available envelope at low-temperature processes:
Parts and functional prototypes avail themselves 6 foot * 6 foot* 3 foot build volume when produced by this printer. With this machine, there is Computer Numerical Control (CNC) machining which is in use. It is interchangeable with foil layering and introducing internal features along the way and for part finishing.
Doing this i.e. combining a hybrid system, in which there are a little addictive and a little of subtractive processes, UAM can build complex internal geometries that have smooth finishes that are considered impossible to replicate if conventional manufacturing methods are used.
Just to give you an idea about it, consider complex chemical reaction chambers that are embedded with controls and there is a layer of copper to wick away heat. Even such parts and functional prototypes can be easily printed with UAM.
Temperature is a huge issue while talking of large industrial 3D printers and a solution to it wasn't found in the industry. Thankfully with the 3D printing method that this printer uses, that a good solution to the much on-going problem has been found.
Electronics embedded in tamper-proof structures and non-destructive, fully-encapsulated fiber embedded structures are made.
Post Processing Is not required:
Another important aspect when speaking of industrial 3D printers is post-processing. This is a part which often gives a lot of headache to manufacturers worldwide. The part is ready but you cannot take it out unless you undergo the post-processing of it.
Isn't that unfair to the urgency prevailing? And remember that the parts and functional prototypes that are manufactured with these printers are related to the field of aerospace defense, medical, dentistry, jewelry, automotive, etc.
So if you an industrial 3D printer that claims to produce a certain part but you will have to wait for the post-processing and on the other hand you have Fabrisonic Layer 4000, pretty much every manufacturer will prefer the latter.
Specifications
The build volume of this printer is 12 foot * 12 foot * 113 inch and its axis working wheel travel in all three directions is 40 inch, 24 inch, and 24 inches in X, Y, and Z respectively.
The linear accuracy of this printer, in positioning, is tolerance of 0.0002 inches and repeatability is 0.0001 inches. Sonic Layer 4000's table size is 44 inches * 24 inches.
The Rotary of this machine is 2 to 8 inches, while the maximum stretch is 12 inches. The welding machine utilizes 9 Kilowatts of power, gives out 2500 lb of welding force, and the speed of it is 200 IPM.
Price
You will have to contact the manufacturer for getting a quote for this printer.
First Impressions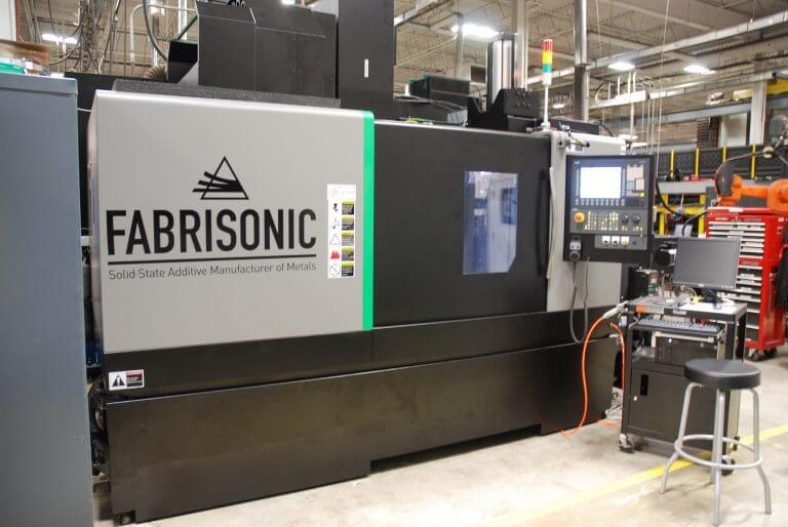 Credit: 3dprintingmedia.network
If you have seen a CNC machine, you'd be able to associate the first look of this 3D printer to that machine. On its right side of the front view, you have a touch screen and keypad to operate and run G-codes on this machine.
The 3D printer can be said to be a semi-open printer. Since it does not use melting, it could be completely open as well but the manufacturers have kept it semi-open. You can see the print head in the middle from the front view.
Setup
The machine comes fully assembled; all you need to make sure before it comes is that you have associated the correct amount of space for it. Read the instructions and videos tutorial carefully before starting to operate the printer.
Printing Type/Cost
The other name of UAM is Ultrasonic Consolidation. It is an additive manufacturing technique that is based on ultrasonic welding of metal foils and CNC contour milling.
In this technique, high-frequency ultrasonic vibrations are applied locally for foiling metal materials. These materials are then held together for creating an under pressure to create a solid-state weld.
After this stage of the process is complete, a UAM schematicCNC contour milling machine is then used to shape the given layer. This stage of the process is repeated until either a solid component has been created, or a feature has been repaired, or even more, a new feature has been added to a component.
This technique can join not similar metal materials; metals having different thicknesses, and embed fiber materials. It operates at relatively low temperatures and pressurizes materials into solid metal matrices.
Fabrisonic's 3D printing technology includes the use of ultrasonic sounds to merge layers of metal foil. The printing cost of this technology is a little higher than other technologies.
Print Quality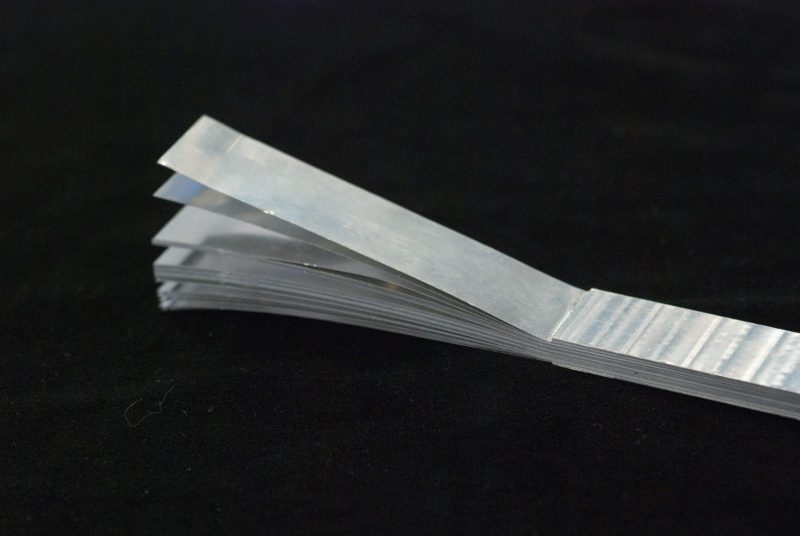 Credit: licdn.com
Fabrisonic's 3D metal printing process creates complex components. These components have unique features and attributes that are impossible to create with traditional manufacturing techniques.
The three main characteristics of the UAM process that Fabrisonic utilizes is that customers frequently gravitate to which form the basis of many of the applications discussed on this site.
The company claims to focus on developing groundbreaking solutions for its customers. Fabrisonic's 3D metal printing process creates 'impossible designs' with unique features. Not only that, but it also attributes not feasible parts and functional prototypes with traditional manufacturing techniques.
Aluminum and copper components that have complex internal geometry like cold plates, radiators, and RF waveguides, are often brazed assemblies.
Such complex assemblies that pose many manufacturing issues typically leading to low first pass yield can be printed using UAM. Every grade of Aluminum and copper can be 3D printed using this technique.
As this is coupled and has a hybrid nature of the process, 3D designers can reliably create interwoven passageways within a part printed in a single step.
Software
SonicLayer 4000 is controlled completely through the use of industry-standard G-code programming. In this 3D printer, the user is given an option to choose the CAD/CAM software of hir or her wish. This software creates G-code, further on which is then transferred to the machine for execution.
Customer Service
The team of this company contains some of the most brilliant minds on board that is looking to create machines that are more and more user-friendly.
And if there is any doubt, you always get back to the company about almost every and anything. The company will sort your problem out in every possible manner.
Parameters Influencing Buying Decision
Cost, Quality, Speed, capability, and practicality are some of the basic parameters that you need to look at before buying this machine. So here you go.
3D Printer Cost: You need to get a quote from the machine manufacturer to know about its exact cost. So go to the website of the manufacturer and do what's needed.
3D Print Quality: Complex internal geometries can be made using this technique. And the fact that it does without melting is an absolute genius.
3D Print Speed: This printer does not require any post-processing so the overall print time is decreased. About the print time for parts and functional prototype, the print speed is excellent.
3D Printer Capability: Fabrisonic Layer 4000 can print with various metals and their alloys.
3D Printer Practicality: This UAM technology-based printer has its application in various fields where complex geometries are required to be printed with dimensional accuracy.
3D Printer User Expectations: As far as speed and quality are concerned the printer stands upon its user expectations.
Verdict
The printer is a boon for those manufacturers who got a headache because the industrial printer that they had needed them to post-process before delivering.
Or just the melting which is a very essential part of production while producing parts and functional prototypes using conventional manufacturing techniques. Fabrisonic Layer 4000 delivers what it claims to, to the extent it claims to.