Table of Contents
3D printing isn't just about creating fun models. It has been a part of the crucial workflow since its inception. A technology that started with helping businesses with prototyping, has now evolved to carry small batches productions.
However, the job isn't as simple as it sounds. There are many things that consider the success and failure of these models printed with these devices.
And, slicing the 3D design for best-optimized results counts for a huge difference in the print quality. Hence, finding the best slicer 3D printing software is important as selecting the right 3D printer. 
For every skill set, there is a different slicing software. Hence, using the one that can help you get through the tedious process of cutting your 3D model into layers for best results must be the foremost requirement for every user. 
What is a Slicer 3D Printing Software?
Slicer software helps get the models printed with perfect results. These are a very essential part of the overall 3D printing process.
Without a fine-tuned 3D slicer, getting desired results is close to impossible. A 3D slicer software works by cutting the.STL file designed with the CAD software into many different parts. These parts are the layers that the 3D printer creates when prompted for printing. 
After the model is designed, slicing comes next. And, this is the final step required for the preparation of 3D files. Hence, making it easier for the 3D printer to know how the model needs to be implemented in different layers.
In these several years of progress, there have been many 3d printer program brought for the user's ease.
Some focus on providing a starting stage to the beginners with basic functionalities, and others bring with itself tons of different tools for optimizing the 3D files for optimization.
For every level of users, there are various choices. Although this may sound like a lot more options, finding the one that suits one best becomes highly difficult when shuffling from such a huge number of applications. And, many of these apps are expensive as well. 
So, why to spend on an application when you won't be able to use it later. To save your time and money, here is what you can do. Check out the different recommendations based on the skill type and see for yourself. 
List of Slicer 3D Printing Software
As mentioned above, let us categorize the applications based on the skill levels. Basically, there are three different skill set of users: Beginners, Intermediate and Experts. The list contains the suggestions separately for each type of user. 
Beginners
When talking about beginners, the first thing that comes to mind is the ease of use. Because one may be trying such as application for the first time, there could be many confusions going within.
Would I be able to work with this 3d printer program? Would it be worth working on? Questions like these are very common.
Beginners first try to assess their competence and then worry about the application results. And, often end up with an option that is not even worth checking out.
For those, who are just starting to realize how amazing the technology is, here is a list of some of the best slicing software for beginners. These are equipped with almost every basic ingredient that you must learn before jumping to the next skill set.
Cura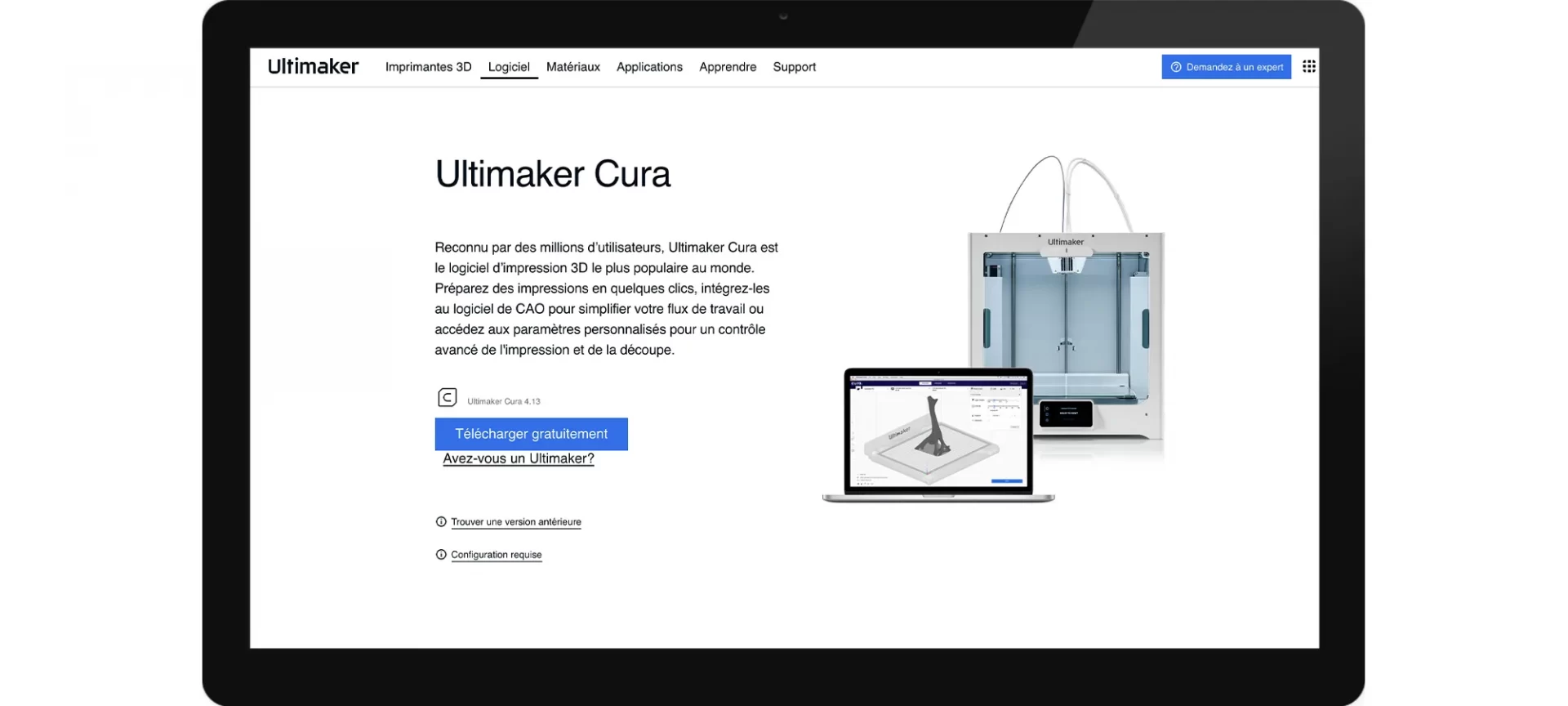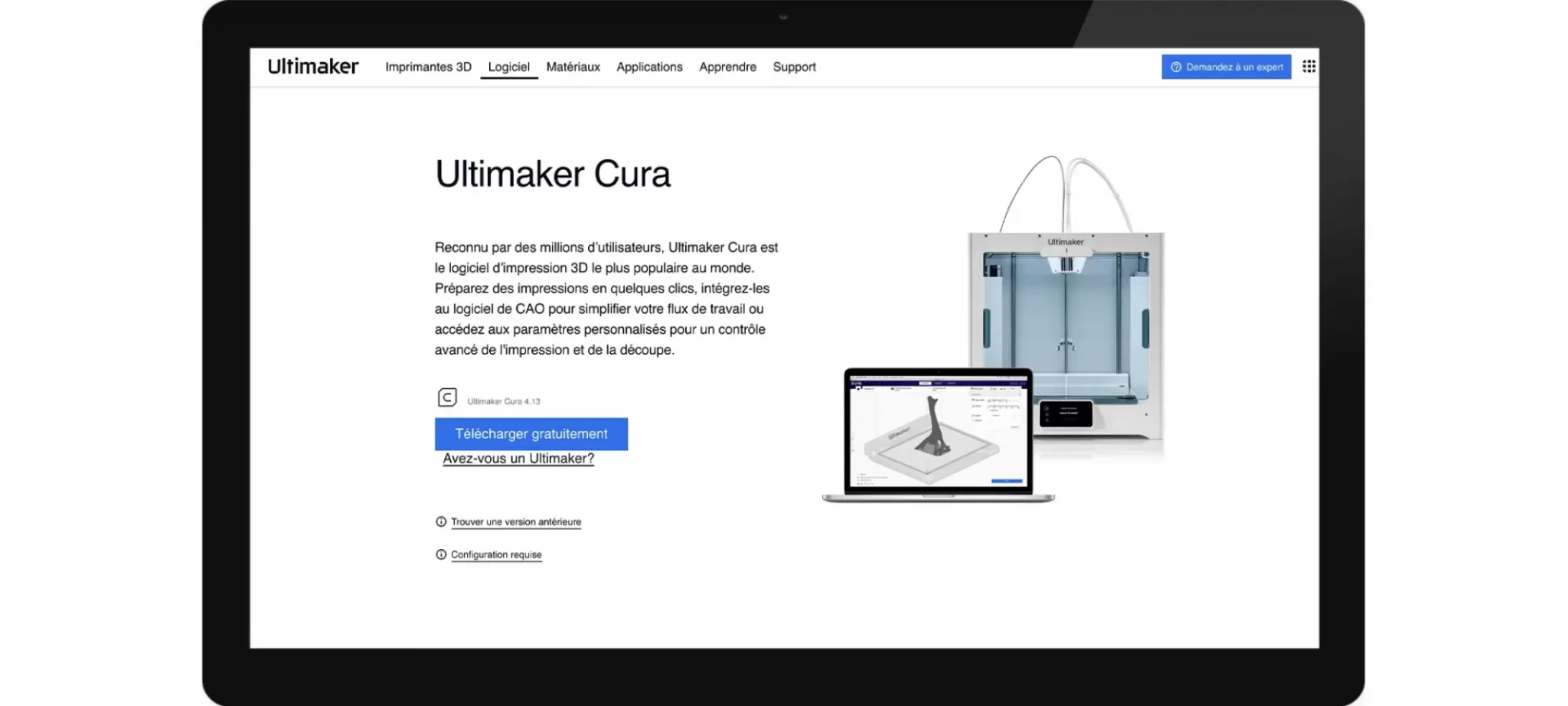 Cura is one of the oldest slicing applications and is very reliable. It was developed by a 3D printer company, known as Ultimaker enjoys an avid community of users.
Related to the Open source community, the 3d printer program is free to use. Since it's inceptions, it has been vouched for its ultimate results and ease of use.
It is loved by beginners as well as experts alike. Cura keeps developing and updating itself. The best part is that it is compatible with a plethora of 3D printing technologies. And, even provides profiles for its competitor's 3D printers.
The application is very amazing and it supports different file formats apart from STL as well. Such as OBJ, 3MF, etc.
You can always expect the company to release upgrades and plugins to keep the application as fresh as possible. Beginners can take a huge advantage from this software. Not just that it is easy to use, it is free as well. 
MatterControl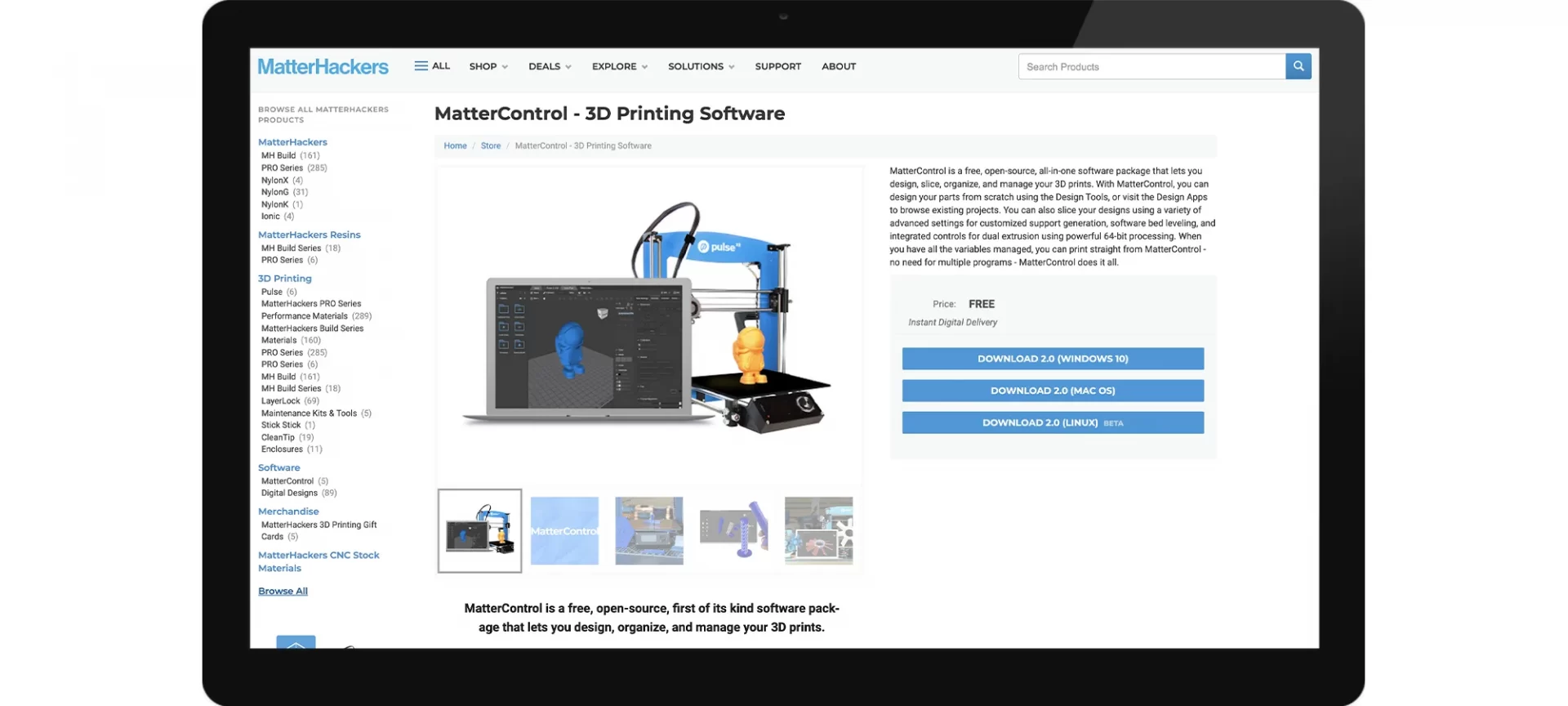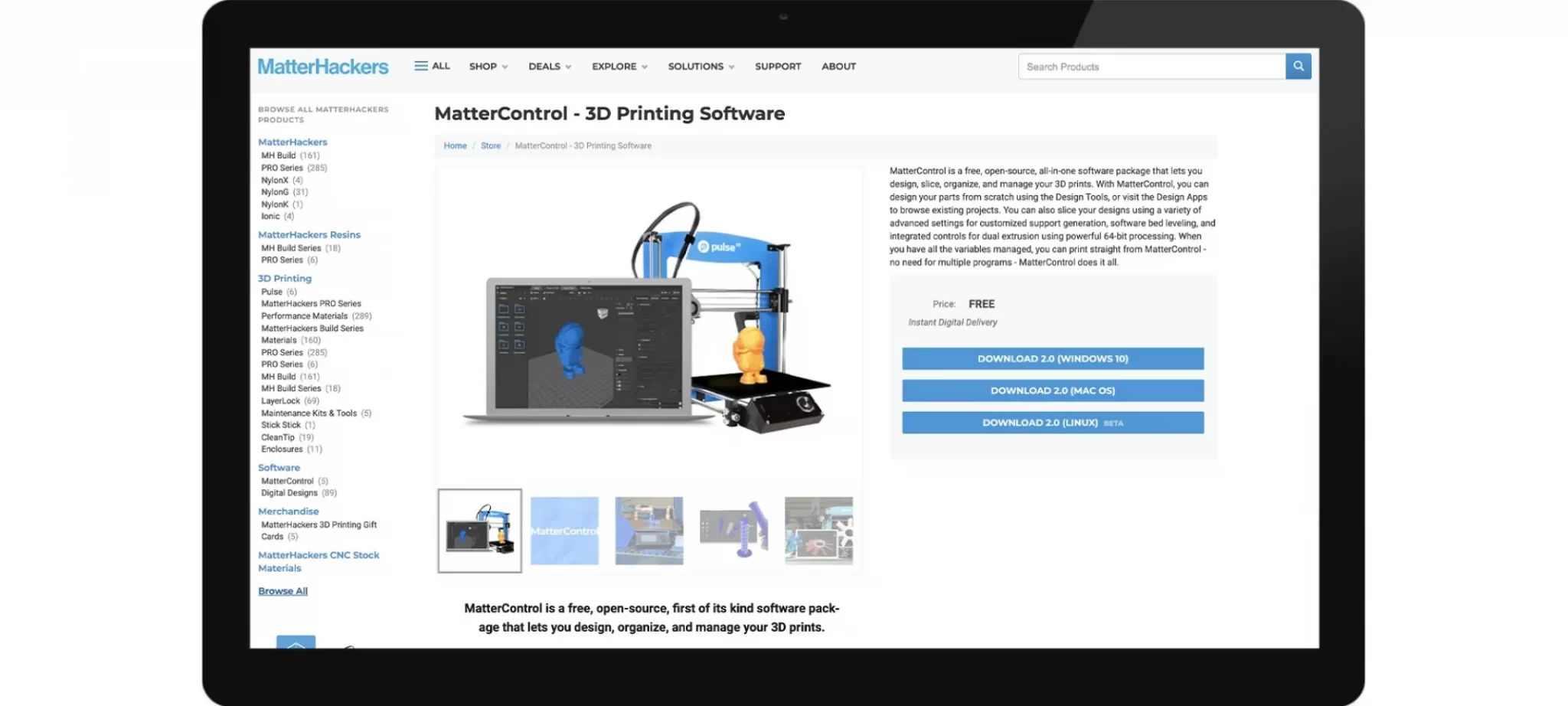 This slicer software offers a bit more than just slicing needs. MatterControl provides integrated modeling software. Hence, you can start from modeling to slicing using one single software, instead of hopping from one to another.
In the beginning, the development of MatterControl was geared towards the creation of printer host software. Hence, carrying many features that are usually not present in slicing software. 
Although the software works best worked in tandem with the 3D printer. And, needs a connection between the desktop and the printer during the entire process of printing.
However, that does not mean that users cannot use the printer alone. By saving the generated G-code file from the software on an SD Card, one can use the printer alone. 
Apart from the various functionalities that it flaunts, MatterControl also features a user-friendly wizard. There are different modes for users.
When using the basic mode, users can work with settings like adjustment of layer height, in-fill density, raft, etc.
When using the advanced features, users can even operate auto mesh repair and similar complex functionalities. It also provides the user with an option to preview the printing process layer by layer.
You can also depend on the vast documentation that the company provides to users for getting started with the software. The cloud-based repository is also one of the plus sides that take users to the creative side of the technology in a matter of time. 
Not to forget, the slicer 3D printing software is free and from an open-source community. 
Intermediate
As you go on uncovering the facets of 3D printing, you would be excited to do something more with the creativity that resides within you.
Hence, it is pretty normal to crave for more than you already are capable of accomplishing. For such enthusiasts and artists, there are many applications that offer more than the beginner's slicing software.
Repetier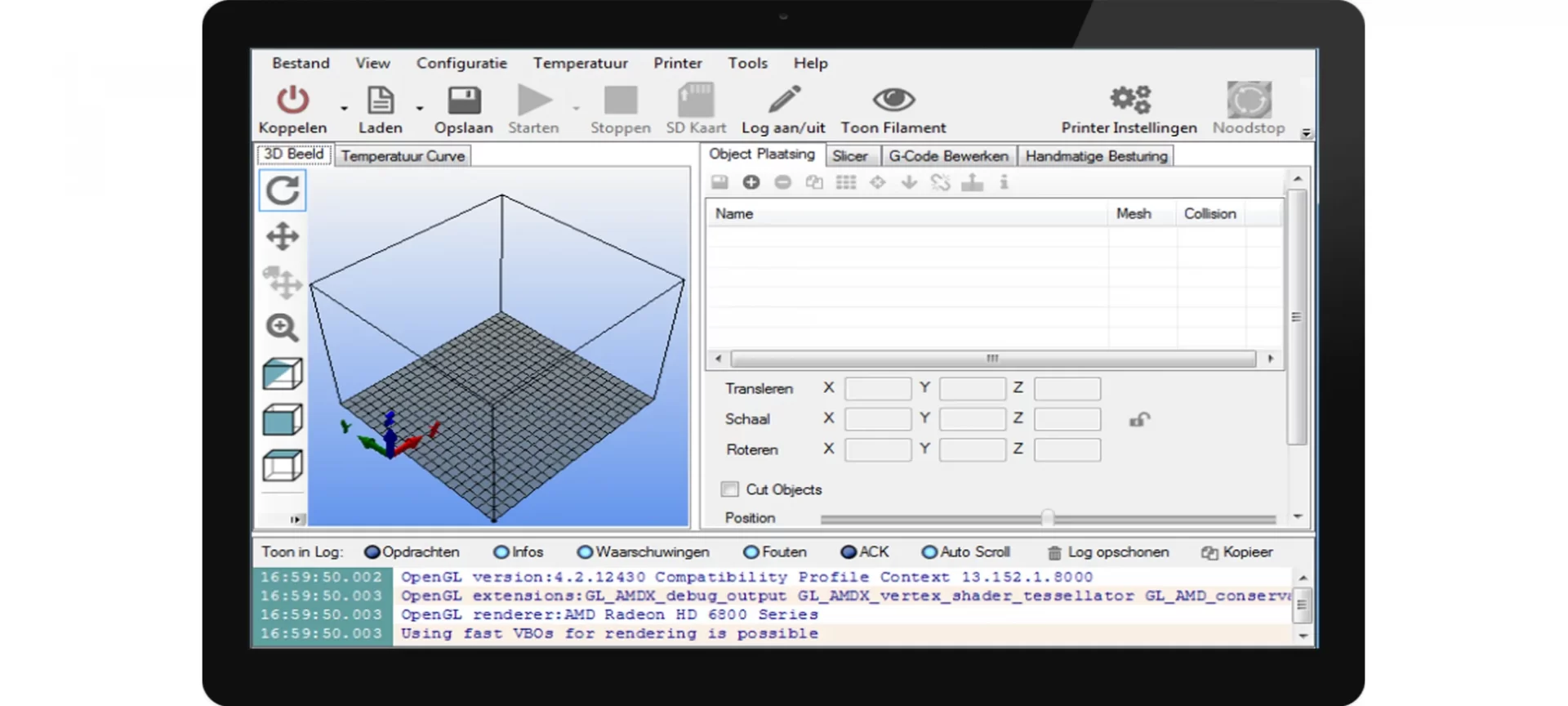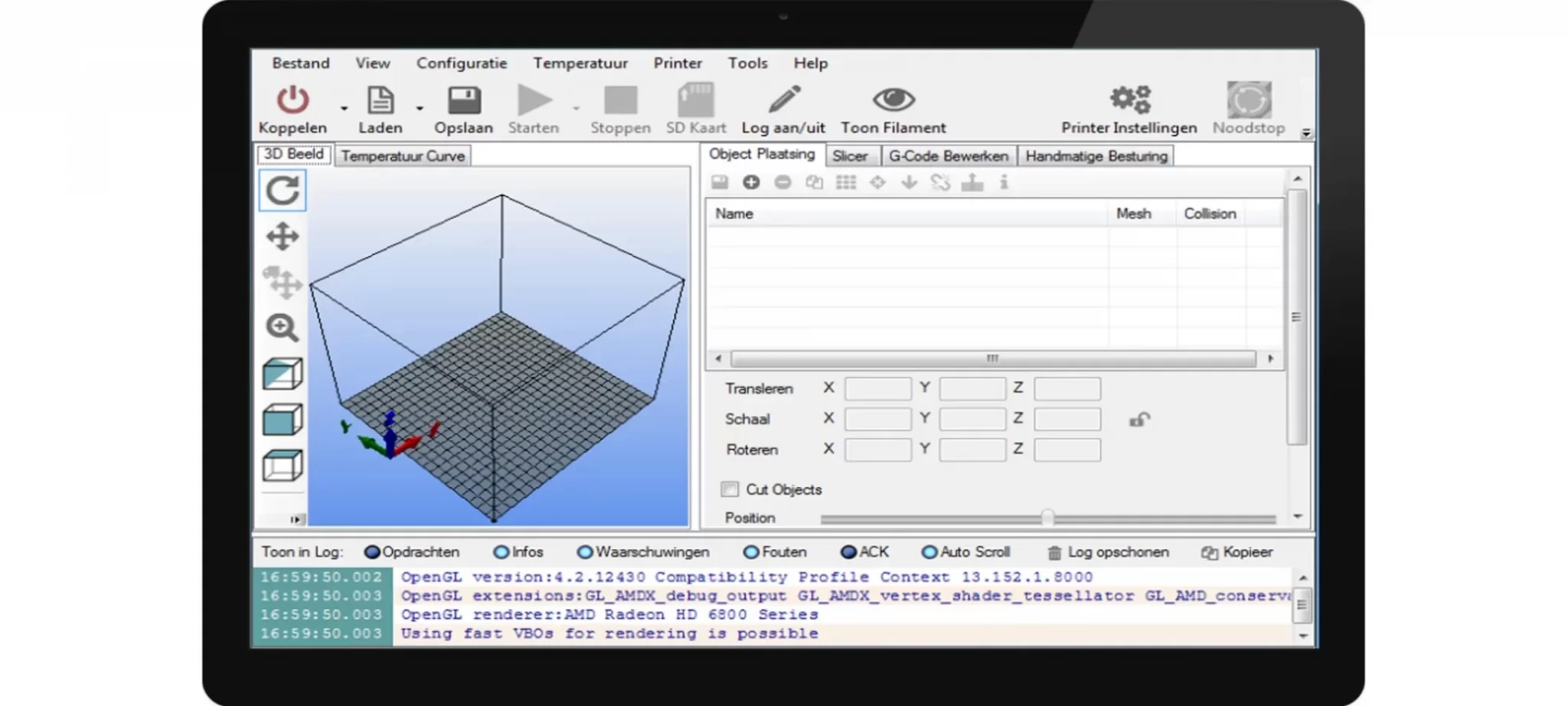 It is pretty normal to want to explore more of the technology. However, those from the open-source framework, often decide to stay within that community for many good reasons.
If you have the same requirements, this is the software for you. Repetier, being one of the most compelling options is liked by almost everyone.
A much-biased choice within the RepRap community of makers, you would find it proposed by a lot of successful designers and artists.
As you have climbed the ladder this far, it is time you introduce yourself with intriguing features and limitless possibilities that spread around 3D printing technology.
Repetier is just a start. You can use this all-in-one solution for multi-extruder support that extends to up to 16 extruders. It also supports multi-slicer via plugins.
And, you can use it with almost any FDM 3D printer currently available. Moreover, you can also make use of Repetier Host. This, through its server, provides remote access features as well.
KISSlicer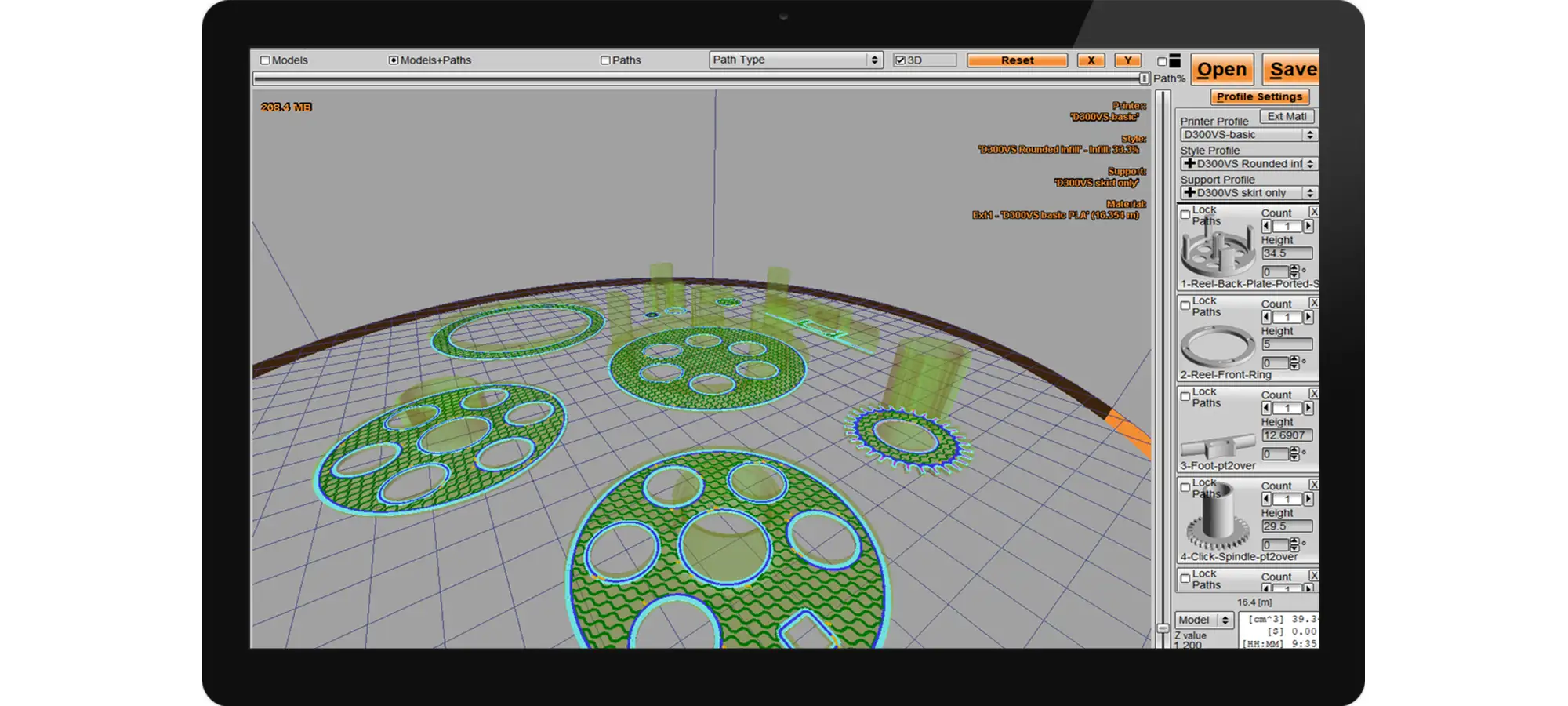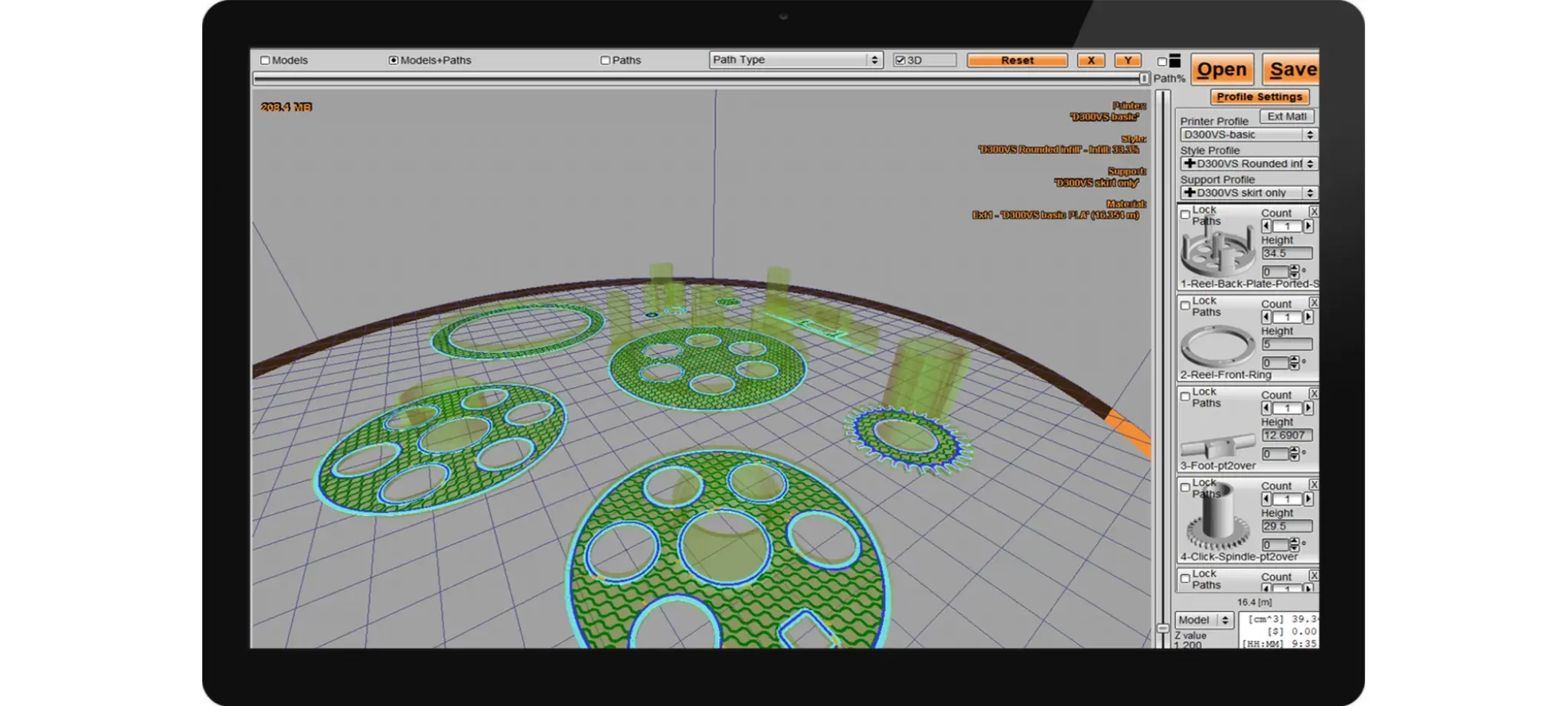 KISSlicer, although known as Keep It Simple Slicer, isn't that simple. The free version of the slicer is also available which deals with the expectations of the armature.
However, the pro version is not for starters at all. It can actually feel like a sophisticated option for those just starting to get to know the application.
There are mixed feedbacks from the users when talking about KISSlicer. Some users have even considered it the best slicer 3D printing software in the market and others feel that the interface isn't too friendly. 
While working with the free version, you only get the option to print with one extruder. Which you would find limiting if you have already have come along this far. You must try the pro version.
This would enable you to work with multi-head printing. It is easy to generate G-code using minimum settings. However, you are free to choose the advanced settings, if needed with the Pro version. The 3d printer program also allows combining multiple STL files together to create one print. 
The application is very professional and excels at providing the highest precision and justification of the designs. It very well caters to the technical aspect of 3D printing.
Carrying with itself the most complex features, you can work with adaptive layer heights, loop stitching, numerically modeled dynamic plastic deposition, and much more.
It can work on different operating systems as well. It's compatible with MAC, Windows, and Linux.
Experts
Considering 3D printing for professional applications? You will require an extraordinary piece of choice of 3D printing slicer.
There are many options in the market, but to cater to your needs, there are very few to name.
Being professional and having very precise needs, opting for a basic slicer would only lead you to unexpected results. Hence, choose the right slicer which is made for experts.
OctoPrint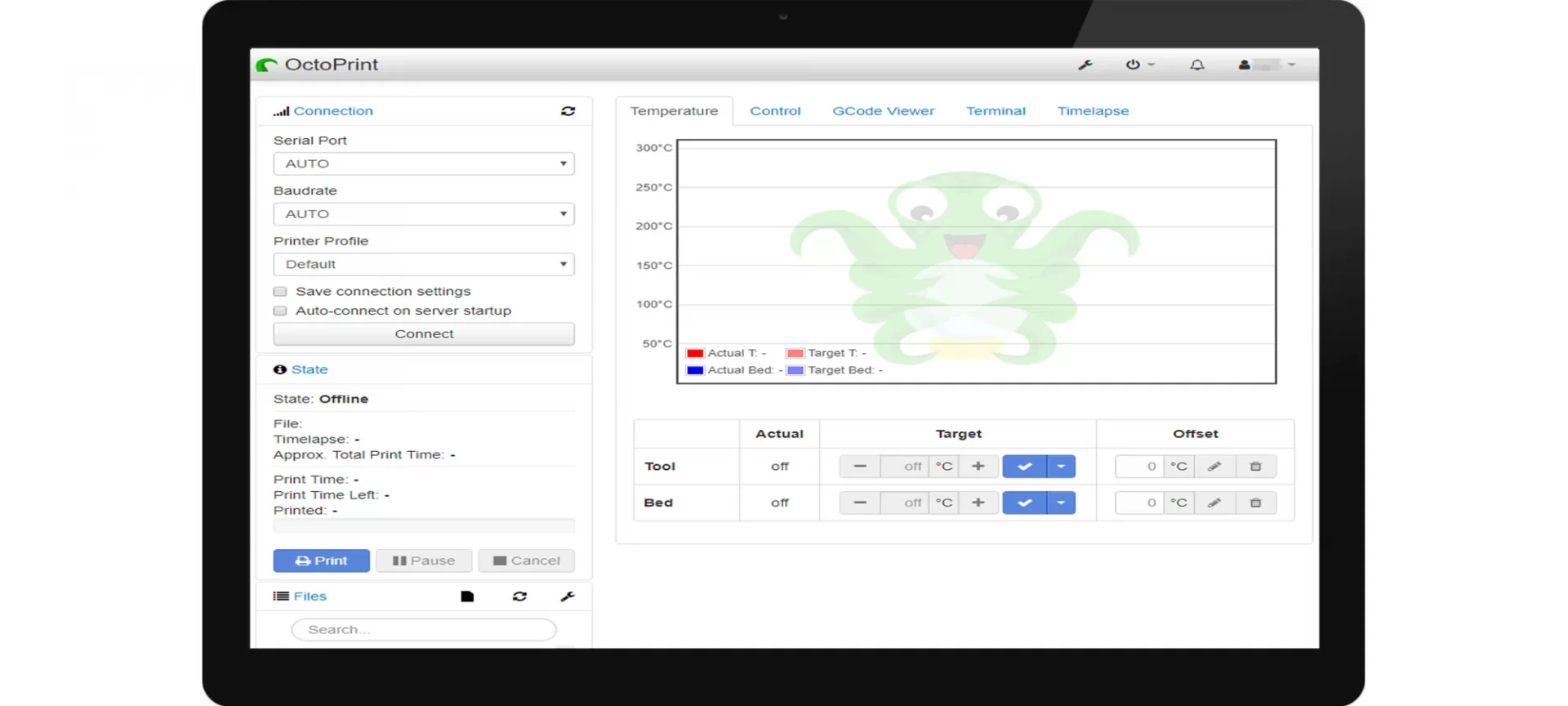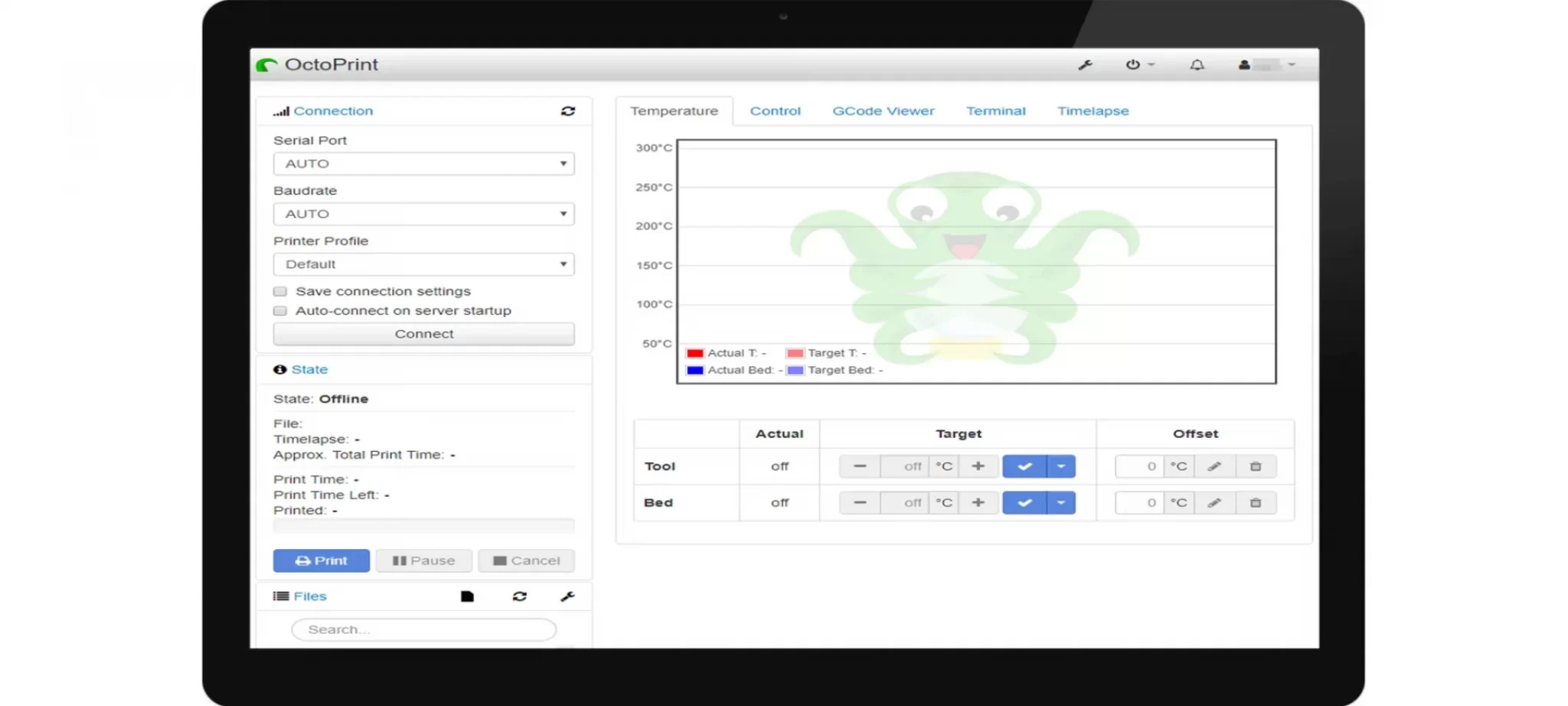 Professionals need more than just software featuring tons of working tools. They seel the freedom and accessibility of work at the same time. Hence, there could be no better choice than OctoPrint. 
The OctoPrint can be considered as complete software. It caters to different needs and offers a friendly interface and simple workflow to let users enjoy the perks without any hassle.
It's the best feature is that it can host your 3D printer. Hence, allowing you to manage your 3d printing activities from anywhere. You can control as well as monitor your 3D prints through a web browser using any handheld device of your choice. 
The Slicer 3D printing software is installed on a Raspberry Pi. This can easily be extended with a webcam using numerous plugins available.
This again is an integrated 3D slicer software that makes use of the trusted CuraEngine platform. In short, you only have to send the STL files to the printer and the slicing will happen on its own. Your 3D printer driver would manage the rest.
Slic3r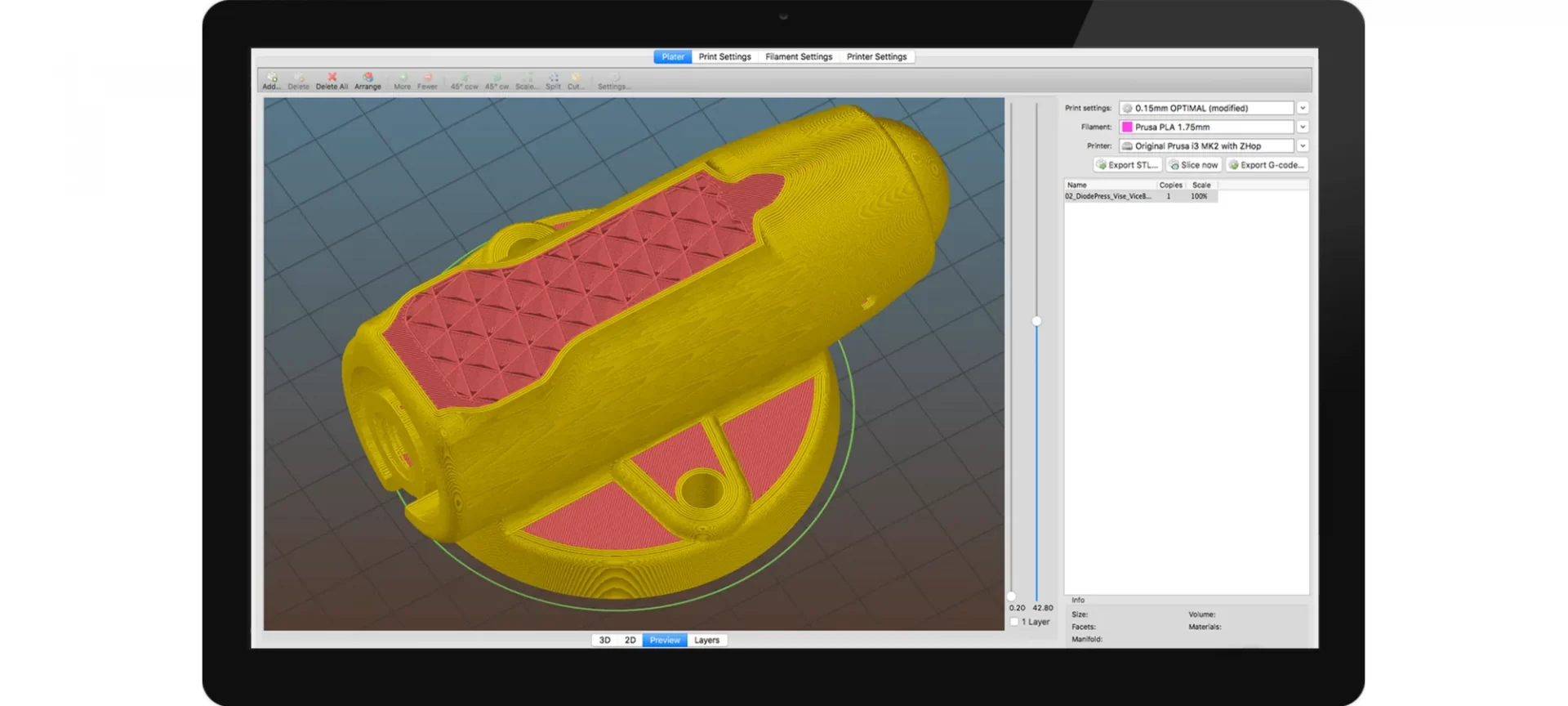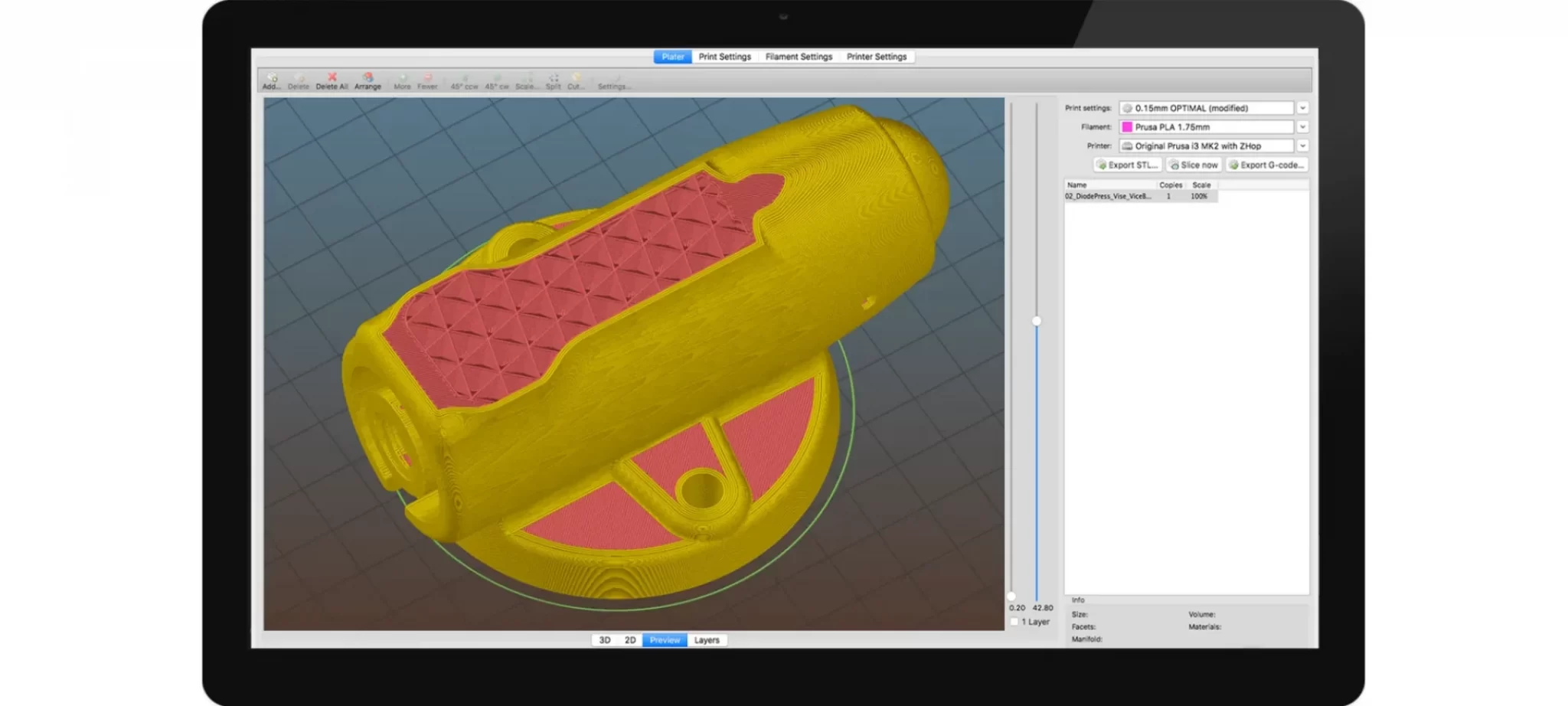 Once again a software from an open-source framework and worthy for all the attention. Slic3r is a reputed choice of many experts.
The credit goes to the cutting-edge features that make it such a unique offering. It offers users to view models from different angles, hence, making it easy to understand the 3D designs more closely than ever. 
It also offers incredibly cool new honeycomb infill. Using this feature, users can create different infill patterns across different layers.
Hence, resulting in stronger and better end results. The prints' strength could be highly inflated using this feature.
Not just that, the software provides direct integration to the most revolutionary OctoPrint software. The sliced files from Slic3r can now be uploaded directly on OctoPrint using a click of a button.
Moreover, you can expect this application to run like a breeze even on the slowest computer. When changing any setting, the slicer software will only calculate the parts being affected by the setting change.
Additionally, it offers real-time incremental slicing, toolpath preview, 3D preview, a customizable bed shape, pressure regulation, and whatnot.
You can go on wanting more, and this one would already be prepared to offer enough. A true companion for experts. And, all that is for free. How does that sound now?
The Conclusion
3D printing has started affecting every niche for good. It has made production simpler and the designing of complex models easy.
Over time, the 3D printing technology has progressed immensely to be concluded as the mainstream of production. However, the success of 3D printing depends on many things that it relates to when processing the prints.
And, slicer 3D printing software is one such crucial part of the entire workflow. Any wrong choice could lead to failed prints and frustrations.
While not every slicer is created for everyone, there are few that come in different versions to help a user start as a beginner and follow the lead to qualify as an expert.