Table of Contents
Peter Dilworth, Maxwell Bogue, and Daniel Crown developed the first-ever 3Doodler, or so to say a 3D Pen. The invention of this device happened in 2012 at the Artisan's Asylum in Somerville, Massachusetts.
It took some years for this technology to get mainstream and the 3D pen price to drop enough to be called affordable.
So, here's a list to let you know how much does a 3D Pen Cost in 2020? We have listed some of the pens on this list to help you get an idea of how much 3D pens cost. This certainly would help you to buy a 3D pen that you wish to own.
3D Pen Price Under $50
Below is a list of two pens, enlisting their features and pros and cons, trying to explain why they are priced, what they are priced.
Atmosflare 3D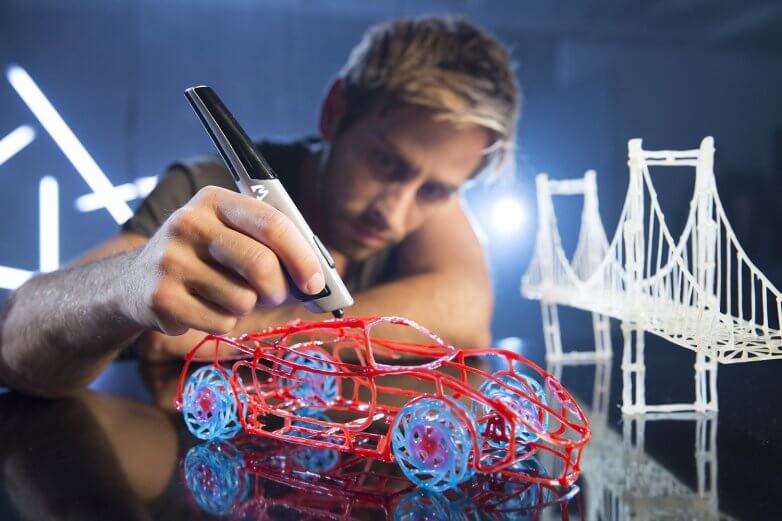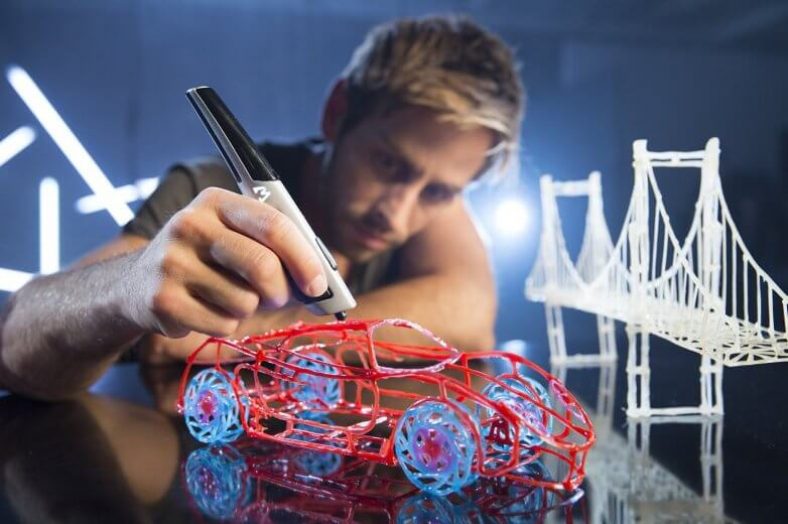 It is a resin-based pen which is rare because most of the pens use plastic filaments. Best recommended for age group 12 and above, Atmosflare uses a cool blue LED light and a special link that enables you to draw objects easily. Let's take a look at the pen's features.
Features
With Atmosflare, drawing vertically is as easy as squeezing the pen, and moving the tip vertically is. You are moving away from the drawing surface with LED light ON.
Atmosflare comes in a nice looking box inside which you find a plastic tray. Once you unpack, you will get the battery, the cartridge, five tips, and a user guide.
The pen's body is plastic and gray. Atmosflare is 6 inches long and thickness is not constant all over the surface, the variation is from 1.5 inches to 0.75 inches from start to the end.
The front of the pen has a hole from where the pen's tip comes four UV lights that work for curing the material. The battery compartment of the pen is placed at the back of the pen. While the 3D material in liquid resin form comes in soft containers that fit into the bottom of the pen.
Pros and Cons
PROS:
Simple to use.
Has a good battery life.
Can draw 3D parts easily.
Overall, the product is well made.
CONS:
One might find refills of the pen expensive.
Refills are not always readily available.
Using the pen sometimes can be messy.
Final Take on Atmosflare
The pen is enjoyable, it can create things in midair. The 3D pen price is $29.76. Atmosflare is well made and its battery life is also good. While making a cube typically, you utilize a cartridge and a half and you don't need recharging.
The pen does have some issues, but it's with the refilling of cartridges and not with the pen as a whole. Overall, it is a perfect pen that's easy to use, even by kids.
7 Tech 3D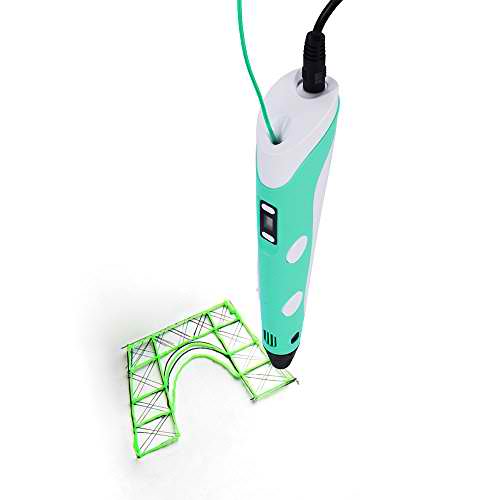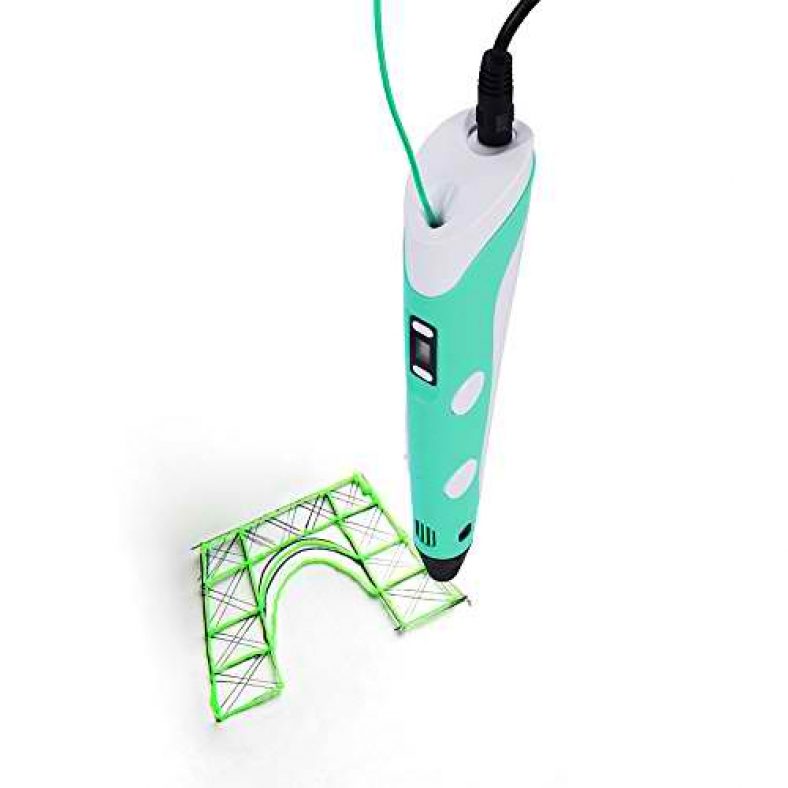 This pen comes with a complete package that includes, the pen, a 110-240 V adapter, 3*1.75 multicolored ABS filament, and an easy to comprehend manual user guide.
Known for its jamming detection, 7 Tech 3D does not have an issue that the pen gets clogged. The pen is also known for having an excellent extrusion speed that can be easily managed.
Features
The nozzle diameter of this pen is 0.7mm and the heating temperature is 160-230 degrees Celsius, which is adjustable. 7 Tech 3d runs with a power input of 12V 3A adapter and is currently available only in blue light.
The box in which this pen comes in includes the power cable that is needed to charge it, and ABS filament, introduction manual, and design of this pen.
This pen can use different types of plastic filaments, which have different melting points and the pen comes with a feature of adjusting the temperature for reaching the melting point of the material that you are 3D printing with.
As mentioned above there is a jamming detection offered by this pen. Another feature of this pen is its auto standby mode which enables its user to save power and ensure that the heating element stays durable.
Pros and Cons
PROS:
The pen comes with sturdy material that lasts long.
7 Tech 3D comes with penis temperature control and adjustable speed that allows you to select custom settings for designing work.
The pen has an ergonomic design and is lightweight in construction.
Features like jam-clogging and LCD make it easy for the kids to use the pen.
CONS:
Although the pen comes with 3 filament strands of 3 colors, they aren't enough.
The nozzle of this pen can get extremely hot and heated up to 240 degrees.
Children below 8 years are not advised to use this pen because of a burning hazard.
Final Take on 7 Tech 3D
In aesthetics, as well as in aura the pen is easy to use design and so children will associate it immediately and that's why keeping it away from them is a task in itself. If you want to buy a sturdy pen that is user-friendly and has amazing features under 3D pen priced at $50, this is your pen.
3D Pen Price Between $50-$100
There are a lot of pens available in the market in this price range, we have tried to give you a glimpse of two.
Soyan 3D Pen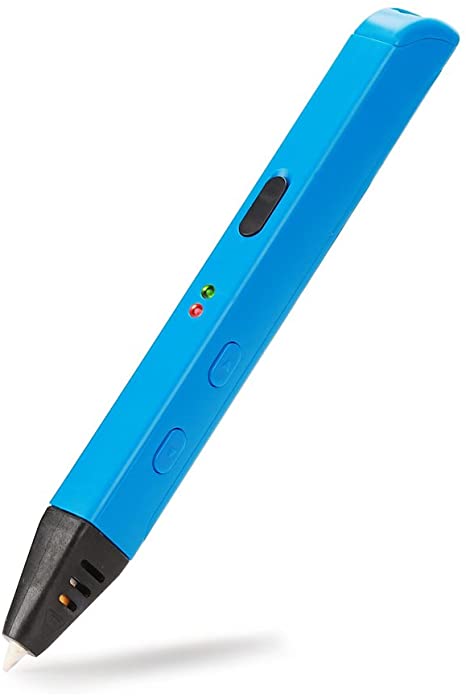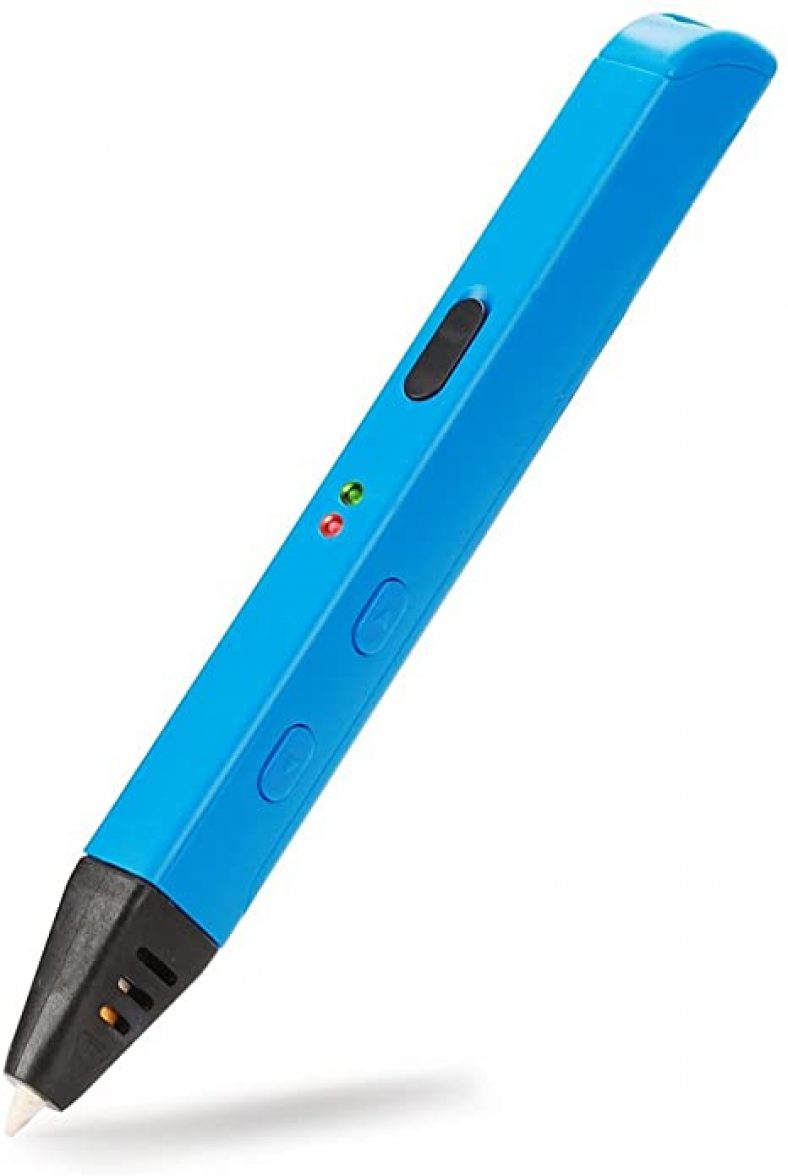 This is a fully equipped device that can change the world by creating a person's thoughts into reality. Soyan is a 3D doodle pen that uses different colored ABS and PVC plastic filaments for 3D printing.
Features
Soyan is based on FDM technology and has been designed to primarily work with ABS. The pen does not have any temperature control and it comes in various colors.
The weight of this pen is 2.2 ounces whereas the overall dimension is 1.2*7.4*1.7 inches. This pen is known for possessing an ergonomic design that makes it easy to be used by all kinds of users.
Pros and Cons
PROS:
The pen has a handy design that makes it comfortable to be used.
The overall drawing experience with this pen is smooth and stress-free.
Soyan 3D comes with a cooling technology that lets user touch as well as grasp itself even soon after printing has completed.
There is a tiny slider in the pen which allows its user to control the speed at which plastic comes from its tip.
CONS:
The cost of the device is low but the cost of its filaments may seem to be fairly more than usual.
Till now, there have been reports that point out the problem with the ejecting button.
Though it comes with fast heating, fast cooling technology, the cooling of the pen takes a longer time than expected.
Soyan 3D is not meant for every kind of age group.
Final Take on Soyan 3D
Overall, the pen is light in weight and has a slim design. It's also user-friendly unlike many other pens in the market that are too technical to understand. The 3D pen price is $69.95 which is justified.
Myriwell 3D Pen DIY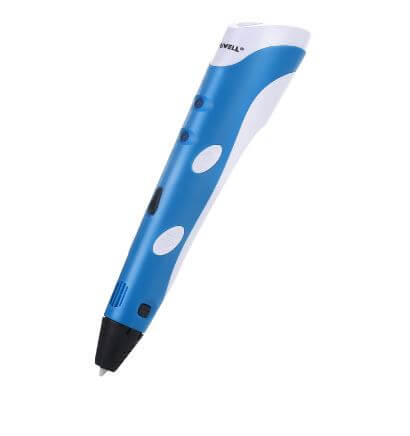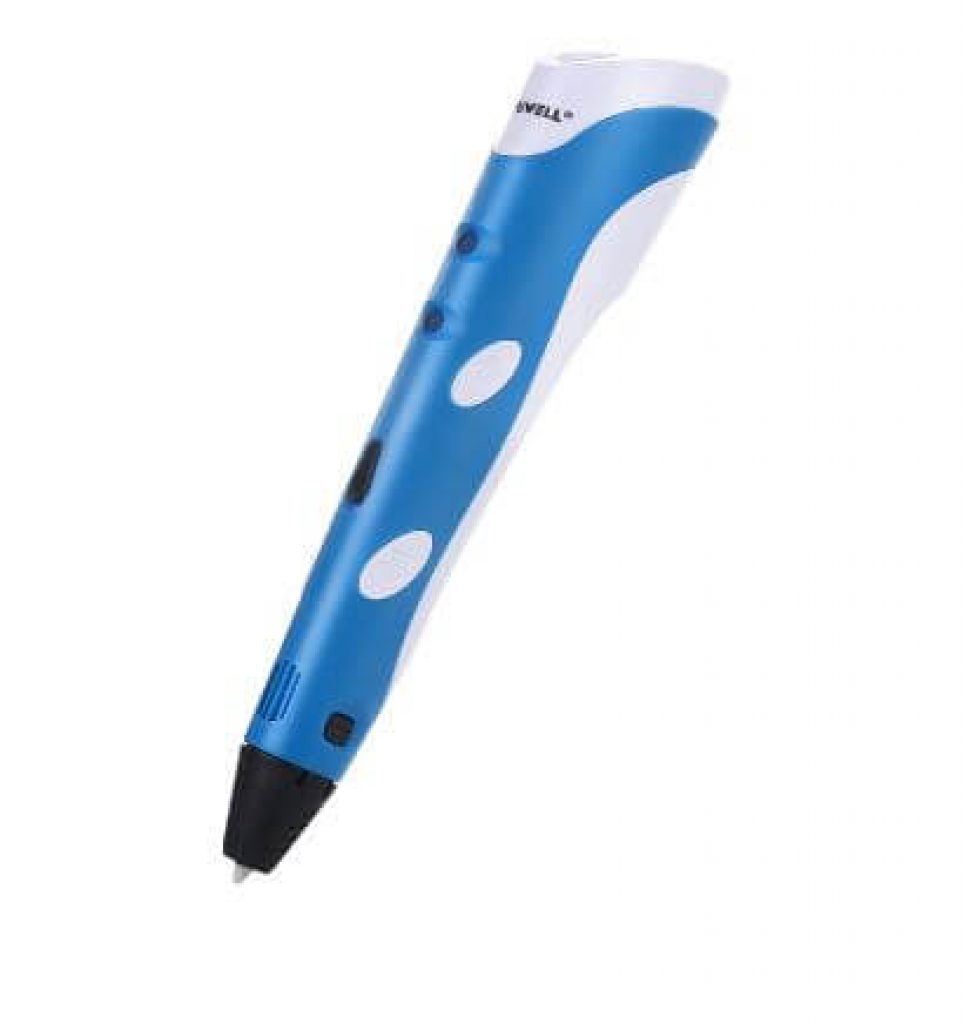 Myriwell 3D Printing pen is a smart 3D drawing pen coming with an adapter and free filament. For freehand creations of 3D objects, this pen is a complete package that comes with a 0.4mm nozzle and 1.75mm ABS/PLA material. Let's take a look at this pen's features.
Features
Myriwell is great for beginners as well as 3D printing enthusiasts. The pen is compatible with both ABS and PLA and is known to paint in many colors. It has an adjustable speed and is durable.
The filament of this pen can be changed easily by pressing a button. There are LED indicators built up on the pen to show the temperature of this 3D pen.
To help its user start immediately after unboxing the pen comes with 10-page stencils and 60 feet PLA filament in 6 different colors.
The advanced LCD screen on the pen shows a clear display that corresponds to the speed at which you are currently using the pen. Fun for all ages and suitable for kids as well as adults, Myriwell is a perfect gift to help develop imagination and improve spatial thinking ability.
Pros and Cons
PROS:
The pen has a silent radiator that doesn't let any noise to be produced.
Myriwell 3D Pen has a non-slip design that let's user to get a complete hold of the pen.
You can paint in many colors using this pen.
Overall the pen is durable, lightweight, and portable.
CONS:
Cooling of the pen is an issue and for this reason, it needs to make sure that kids learn to use it strictly.
Final Take on Myriwell 3D Pen
The 3D pen price $69 and amongst the pens available in the market at the same range, this pen has more amazing features and designs.
3D Pens Priced Above $100
This section is often referred to as the expert's section. However, the pens listed below can be used by a beginner too. The fact that they are the most pricey, doesn't intend to mean they can be only used by the experts.
3D Simo MultiPro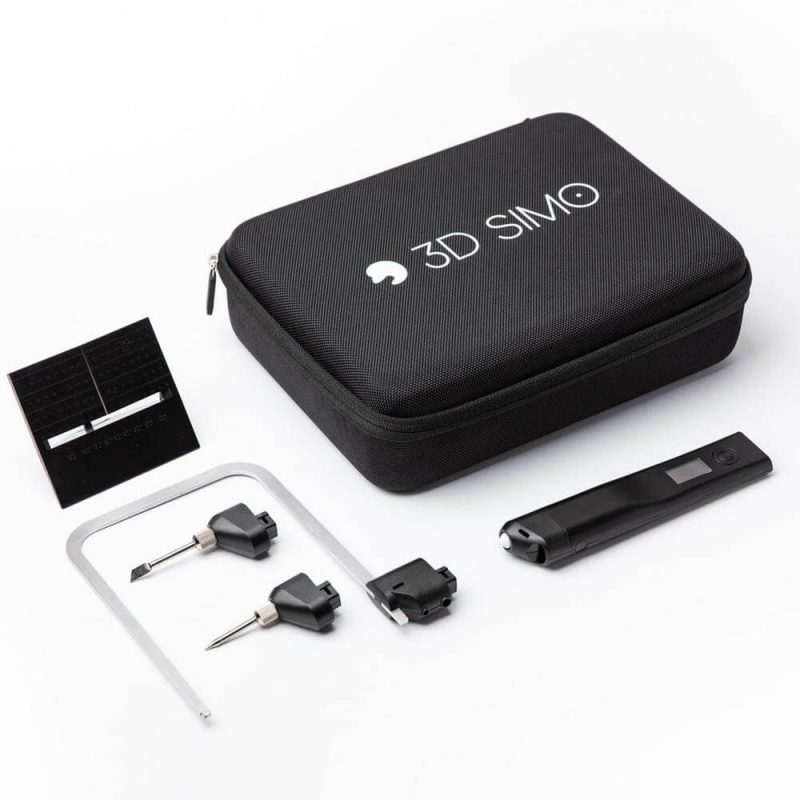 The manufacturer of this pen and many other multifunctional devices, 3D Simo is a brand that targets not only 3D lovers but makers.
Behind successful projects of the manufacturer stands a team with 6 years of experience. For finishing print with accuracy and repairing prints that were difficult to use, 3D Simo is great.
Features
The extension of this pen has the same properties as a normal electric screwdriver does, but with an addition i.e. drilling small holes for model makers.
12 material presets for the most common materials available in the market like ABS, PLA, Flex, PETG, Metal, Wood, etc, this pen has extensions.
The pen can be controlled using a 0.75 mm filament. The temperature of the tip of the pen is adjustable and can reach up to 450 degrees Celsius.
Pros and Cons
PROS:
The pen can be controlled using a mobile application.
It's easy to use compared to other pens on the list.
The pen supports almost every filament that is possible to 3D print using a 3D pen.
Final Take on 3D Simo MultiPro
This pen is not like most of the average pens in the market. It's way ahead of its competition and an amazing pen that can help not only in 3D printing but also in soldering, cutting, and even burning. If you want to buy a 3D pen that is all-rounder, you can choose this one.
Scribbler Duo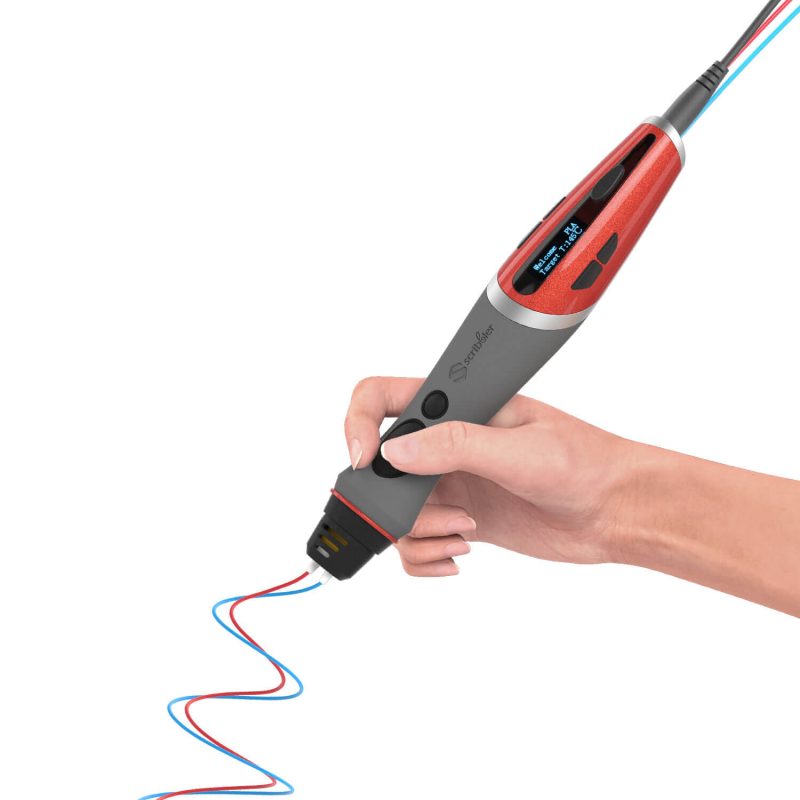 Designed to keep in mind the imaginations of children as well as adults, this 4th generation pen, Scribbler Duo is action-packed. It comes with a 3D creator that can be equipped with two nozzles. Let's straight dive into its features.
Features
Firstly, the pen has a duo-feed technology that puts the pen into the category of the super-sonic 3D pen. Its two-nozzle system enables users to use multiple colors while designing 3D objects and takes half-time than a single-nozzle pen.
You can switch between six different speed settings while printing a part or functional prototype.
The pen is not only compatible with the company's filaments, but also another plastic filament of 1.75mm diameter. There is an oversized LED display that's positioned conveniently on the pen's neck with which users can control the operating temperature.
Pros and Cons
PROS:
The pen has an LCD Display.
One can control its speed and temperature.
The pen comes with the Duo Double Nozzle.
Has constant extraction feeding.
CONS:
Cooling of the pen is a bit of a problem
Final Take on Scribbler Duo
Whether you are an aspiring architect or a design professional, you are going to love this pen. Your skills in 3D printing are going to be developed. Scribbler is the best way to become the creator of your world. Looking to buy a 3D pen that has amazing features, choose Scribbler.
The Conclusion
How much is a 3D pen for? You must have got an idea from the article. It starts at $50 which is very much affordable. The feature comparison of these pens would tell you what to expect from what range of pens.
Which one can be termed affordable according to the features and 3D pen price at which it is available in the market!