Table of Contents
3D printing technology has made the life of a maker easy to live. The maker can now have for real, what is in imagination.
Those who are even more impatient than the ones who like waiting for the 3D printer to finish the job can use 3D printing pens.
In this article, we will list down the cheapest 3D pens available in the market currently. This technology changes the complete way in which the use of pens was done in history.
No longer can you only imagine using a pen, but also create the same image with perfect precision at that very moment.
These pens use heated plastic instead of ink. The heated plastic then melts up to form shapes and structures as you have determined in your mind to create a part of a functional prototype.
And if you think they are expensive, we would like to tell you that they are not. This is all our article wants to convey to you.
So, get ready to read about pens which are cheap, and pens which can not only help you imagine what is there in your mind but also print using it.
List of cheapest 3D pens
Below mentioned are the pens with their individual pros and cons, which you can read to decide which one to buy and which to not!
Mynt 3D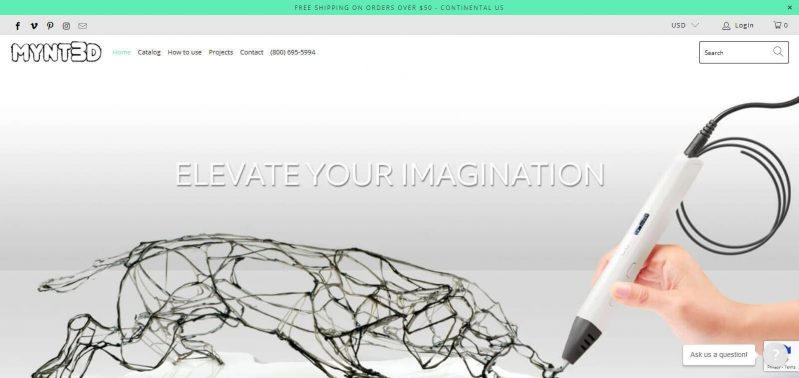 It's sleek, it's neat. It easily fits into your hands like your feet! Going on the company's website informed us of many things.
To start with, the company offers 3D pens, filaments, as well as replacement parts.
For 3D pens, the company offers 3D pen junior which costs $39, 3D Pen Pro which costs $59, 3D Pen Super which was marked as currently sold out and so the pricing was something we couldn't see.
In the list of 3D pens was the Design pad + free pad 3D Pen Mat kit available for $19.
3D Pen Junior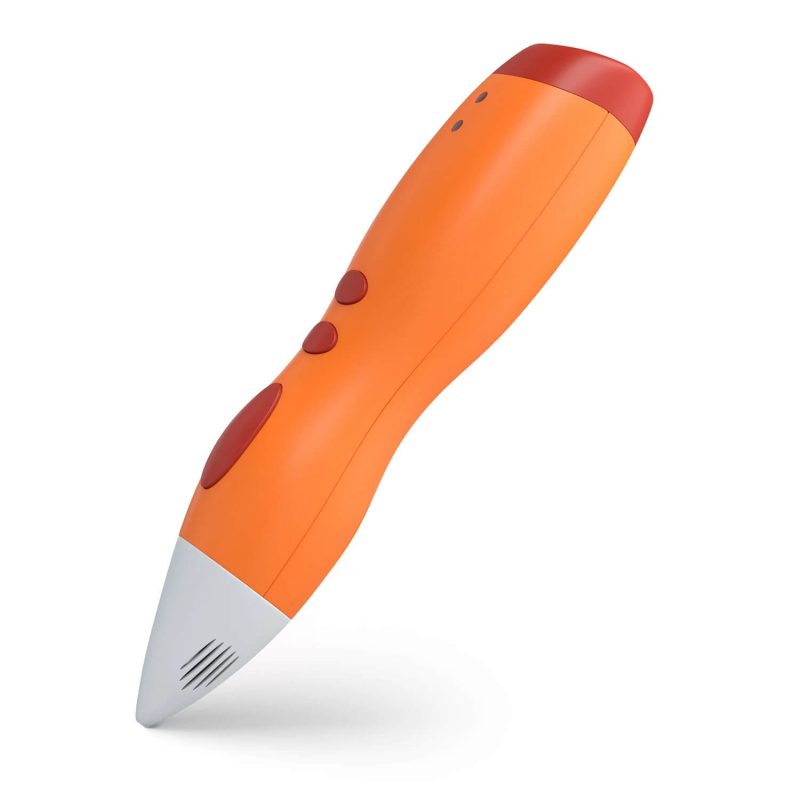 This is the cheapest in the collection offered by Mynt3D. On the homepage of this pen manufacturer's website, you can find pointers related to this cheapest 3D pen which communicates with you.
Features
This pen is specifically designed for the kids. Because of its specificity, it is made easy to grasp, has an ergonomic design and low-temperature nozzle which would not burn young hands.
The pen is powered by a battery and you have the charging with USB wire facility available on the pen. The pen works with 1.75 mm PCL filament.
The complete box that this pen comes in includes the pen, a manual that has instructions about how to use the pen, there are three rolls of Mynt3D PCL plastic, starter stencils, and a USB cable.
The manufacturer guarantees a year warranty covering defects of this pen.
Pros and Cons
PROS:
Easy to grasp.
Low-temperature nozzle.
1.75mm PCL filament.
3D Pen Pro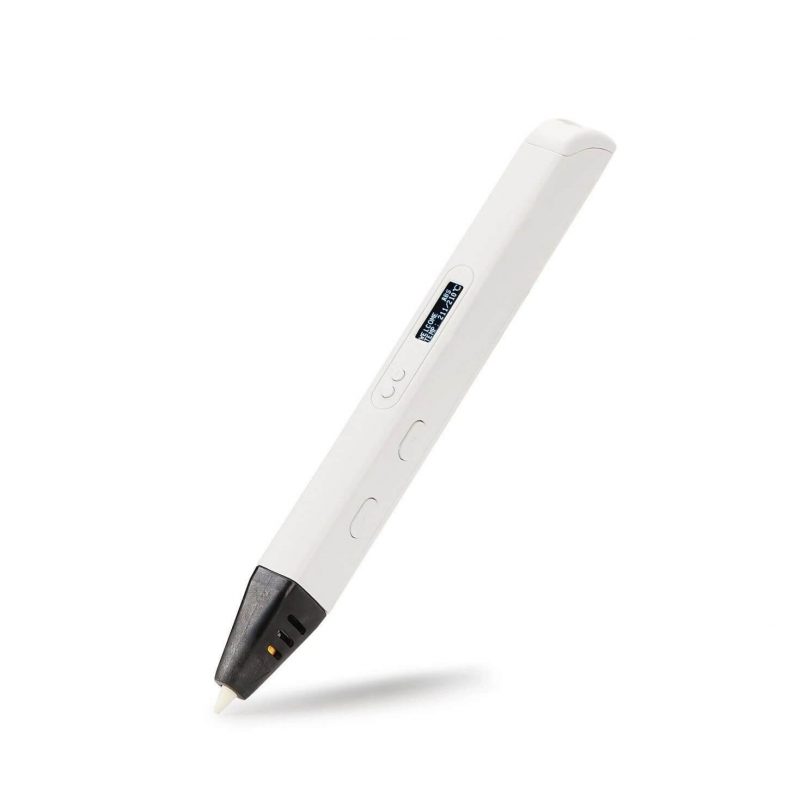 Just above the video of a lady on Vimeo which a tutorial about a professional 3D pen, there are pointers given by the company about it.
Let's take a look at how it differs from 3D Pen Junior apart from the price it is available at.
Features
You can sketch, print and doodle amazing 3D masterpieces using this pen. Unlike Junio, the company does not market Pro as a pen for kids.
There is an adjustable feed that lets you regulate the speed and flow for getting an optimal control of material when you are busy drawing.
On the pen's body, you have a large OLED display that lets you monitor the temperature of material which is useful in achieving a wide variety of effects.
The complete kit in which the pen comes in includes a slim, ergonomic stylus, with three colors of ABS plastic filament plus an AC adapter.
Pros and Cons
PROS:
Adjustable feed.
OLED display.
More controllable.
CONS:
Capable of achieving high temperatures which can burn one's hand at times when not taken proper care of.
We are not giving out the explanation of Super because it is currently sold out. Although if you wish to see the explanation, you can see it from the company's website.
Also which pen is cheaper for you, is for you to decide after reading our article and comparing the cheapest 3D Pens listed here as well as with the ones that you know of, or have heard of.
3Doodler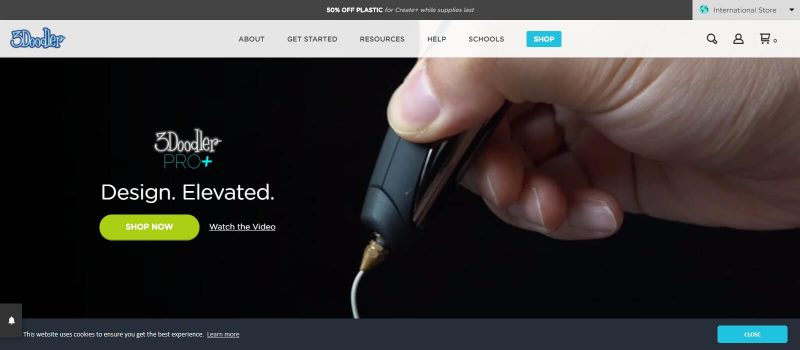 Bring Imagination to Life in 3D is the first text that reads out to you when you reach the website of 3Doodler.
There is About, Get Started, Resources, Help, Schools, and Shop in terms of tabs that you can click on.
3Doodler is a company that has a pen for all ages. You have a 3D pen for kids aged 4+. kids in the age range of 4-13, kids who are 14+, or kids of grades k-12.
Apart from the cost of these pens, you will also have to be specific if you wish to purchase from 3Doodler, about the age group, you are purchasing for!
Aged 4+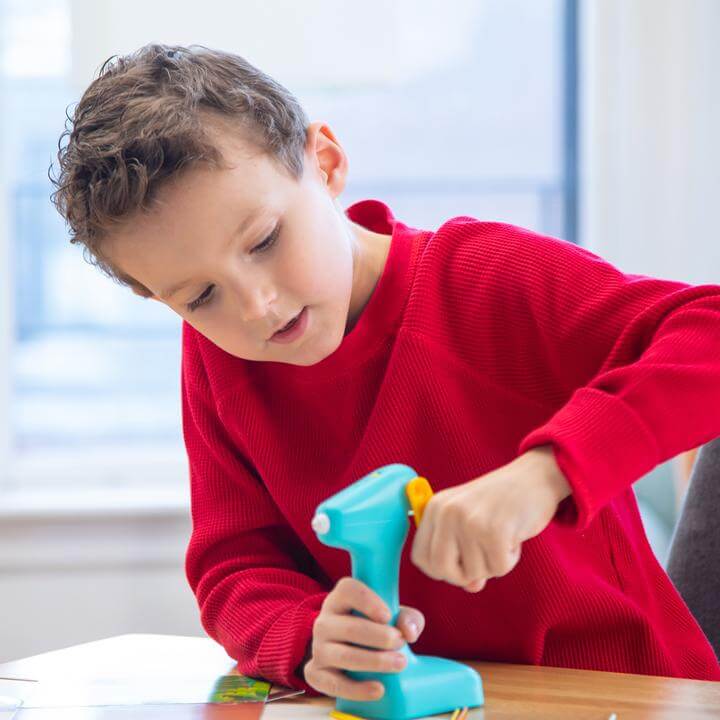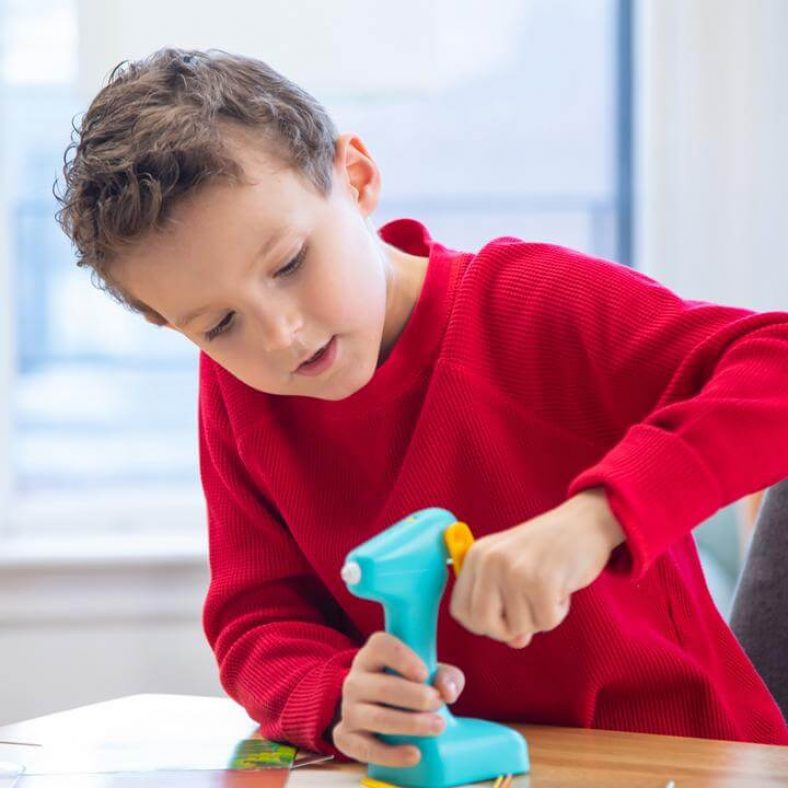 Clicking on this option you get to see a webpage that has a pen set for $29.99.
There is a video on the left of the price, which is thirty seconds long, has a boy kid and a girl kid with one of these pens in their hand thinking about what to print.
Cut to you see printed animals put by their hands on the board.
Scrolling down you get to see the plastic which is compatible with 3Doodler, one is charcoal black, and the other one is primary pow in color, both available for $4.99. There are also other colors i.e.
Cherry Red.
Fire and Ice.
Simply White.
Ocean Blue.
Features
Not strictly limited to kids, this 3Doodler is for parents as well as teachers who wish to teach their kids and students respectively.
The pen teaches a kid fine motor skills, 3D thinking, and gives a hands-on learning experience. It also teaches a kid an important aspect that whatever he or she thinks is possible.
The pen is designed for fun and so it is easy to hold and use. The crank of the pen can be moved for left or right-handed users.
Pros and Cons
PROS:
The pen has more than 2,500, 000 customers according to its website count.
Easy to hold and use.
CONS:
For changing the nozzle you must turn off the fan and let the nozzle cool.
Ages 6-13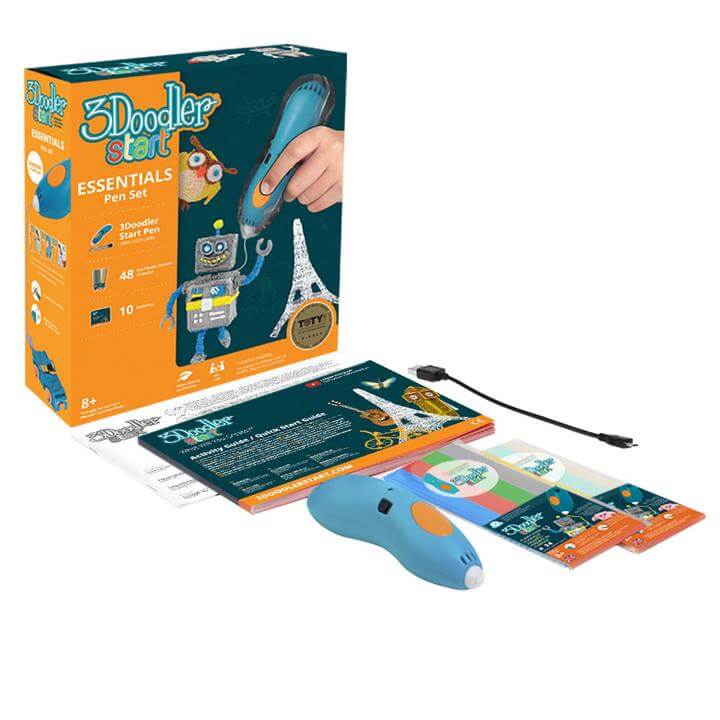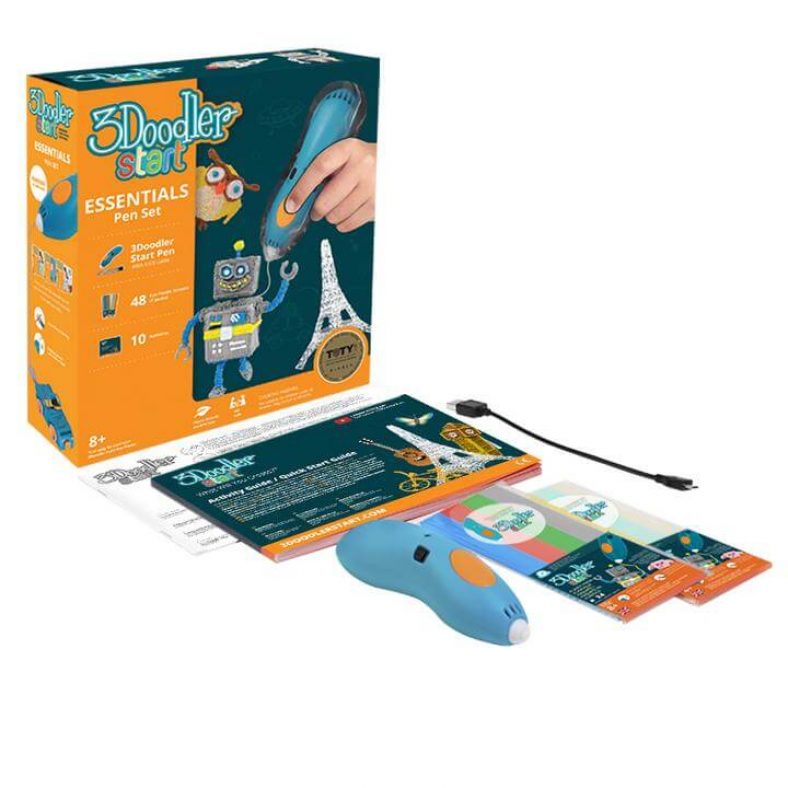 These pens are priced at $49.99, irrespective of one that you choose i.e. Blue pen which is termed as essentials or clear pen, also termed as robotics.
There is also a home pen set available for $59.99. As a part of the accessory of this pen, there is a Doodle pad available on the webpage for $4.99.
This pad is the one on which you can print and play easily using the Doodler.
Features
The award-winning 3D pen that works on the basic law of melting and hardening of plastic.
The pen comes with no external hot parts so it is completely safe for kids between the age group 6 to 13 years.
It inspires creativity in kids.
The complete set includes a pen, two mixed colors of eco-plastic, a micro USB charger, Activity guides, and a PDF what all you will need for creating your project book.
Pros and Cons
PROS:
Excellent Customer Support.
365 days warranty.
International Shipping is available.
CONS:
The Smelling of plastic is something your kids would have to manage to deal with.
Ages 14+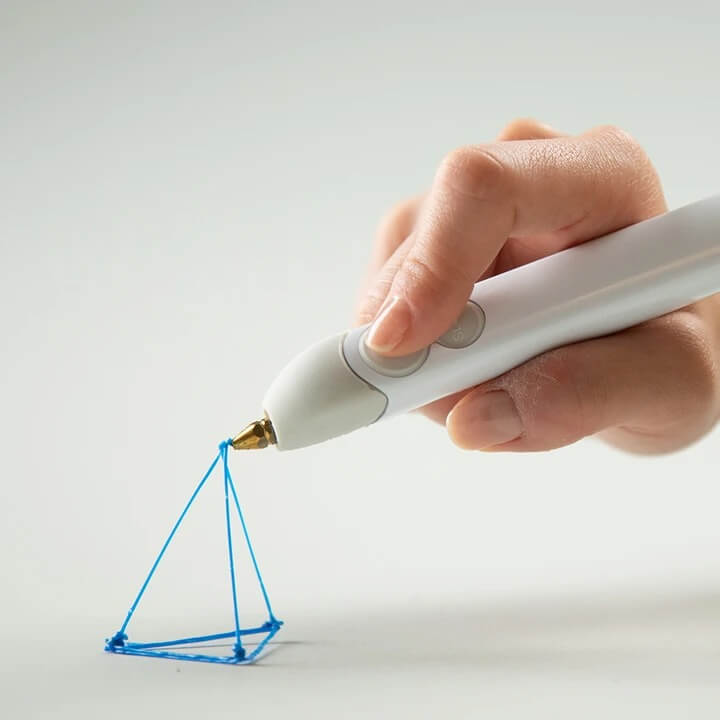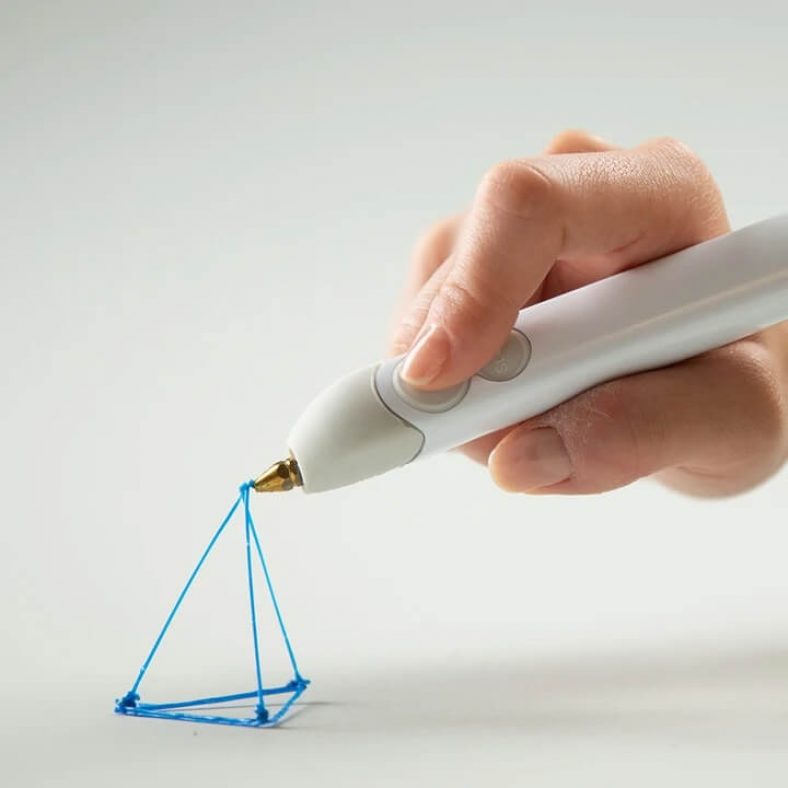 Clicking on this option on the website opens up a webpage that places in front of you options to choose from 3Doodler Create+ Essentials 3D printing pen set -Quartz grey, 3D Doodler Create+ Essentials 3D printing pen set -Onyx Black, 3D Doodler Create+ Learn from Home Pen Set, and 3Doodler Create+ Master Creator 3D printing pen set -marine blue.
They are offered at prices of $79.99, $79.99, $89.99, and $149.99 respectively.
Features
Develops creativity of the kid and helps in STEM learning,
The pen is BPA-free, has nontoxic plastic refills, and is industrially recyclable.
All you have to do is to open the pen, plugin and turn on, and start creating.
The pen has dual drive technology that features power durability and reliability.
Pros and Cons
PROS:
Easy to use.
Feels light on hand.
Slimmest pen in the market.
The cord is long and flexible.
CONS:
Accidentally pulling out the power source is a concern while you are continuously using the Doodler.
Grades K-12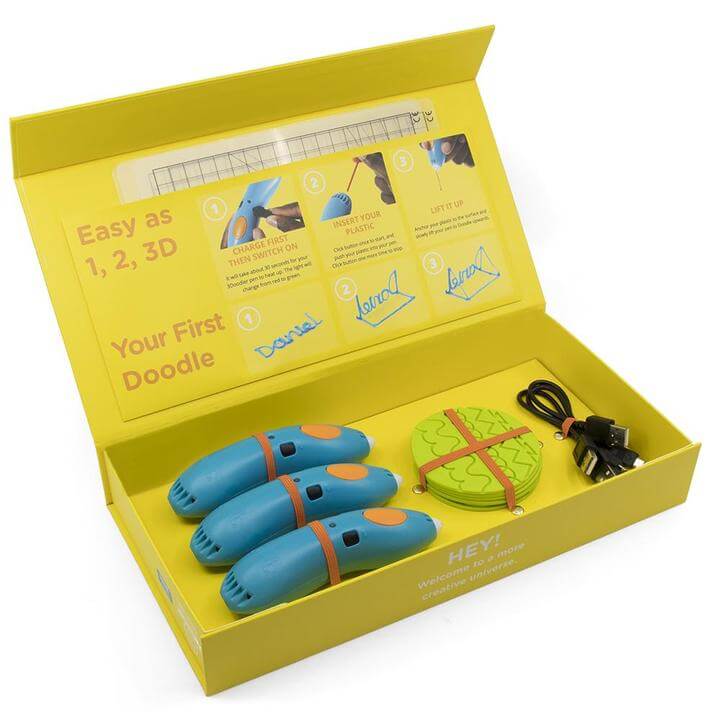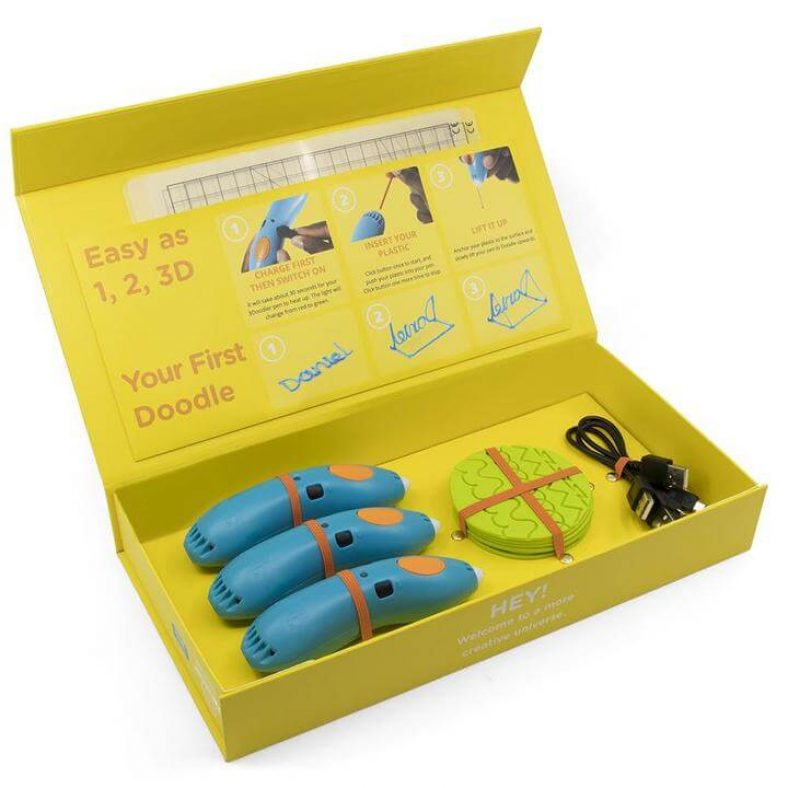 There are two offers that you can add to the cart after clicking on this option on the website. They are 1) 3Doodler EDU Create+ learning pack, 6 pens for $699. 2) 3Doodler EDU Create+ Learning pack, 12 pens for $1199.
Features of the cheapest 3D pen amongst the two i.e. 3Doodler EDU Create+ learning pack, 6 pens
Specially designed for children in grades 8th to 12th. This is an accessible 'open-and-go' classroom learning option. It is ready to use as soon as you unbox the pack, there are no other formalities.
The pen is designed for getting hands easily on creation, and tactile learning into your classroom at a lesser cost than a 3D printer.
The pen is considered perfect for STEM, PBL, or CTE curriculum.
It is fun to use the device with equitable and inclusive learning.
The features of this set are the same as the other one, the only difference between them is the number of pens offered in this pack versus the number of pens offered in that one.
Pros and Cons
PROS:
Available in different sizes, the most comfortable one can be used depending on what you wish to create.
CONS:
Heat touching can be an issue as the pen is pretty slim.
Apart from pens, the 3Doodler website also offers plastic which you will need from time to time for creating with this pen.
There are a lot of areas on the website of 3Doodler that are worth witnessing.
If you have any doubt regarding any of the pens mentioned in this article, you can go to the Help tab on the website, there is also a completely different tab titled Shop on which you can shop the pens or pen set offered by the company.
The Conclusion
As you can see, in this article we have covered 3D pens that are offered by two companies namely, Mynt3D, and 3Doodler.
All of these pens are available in the public domain and be bought easily from their website.
Go through all the features of the pens mentioned over here and for more reference you can also visit their websites.
Only after going through all of these will you be able to differentiate and chose the cheapest 3D pen of all.
While determining what is cheaper than the other, you should always see the features of both things.
Otherwise, you end up wrongly considering a thing as cheap and another as not.
So, make sure that you read and review the features of each of the 3D pens mentioned in the article.
Also, you will get the photographs of each of the pen and for some of these; you may also get to see the video of the pen in use.
You can go through those photos as well as videos to find out the best in design, in case you are a customer who cares about the design of things as equally as its functionality.
There are the cheapest 3D pens, but they are not the only pens available online.
You can even search for more and compare them with these in case you wish to research a lot.
Buying a 3D pen is not as big as an investment as a 3D printer, but the kind of outcome that we can get from the 3D pen is a lot like a 3D printer.
There are also suggestions of parts you can create using a 3D pen and their stencils are available to download.
So, once you buy a pen, you have a lot of interesting stuff to do with it.