It is no more a myth that 3D printers can create bronze parts. Among all the progress made within the industry, metal printing stays at the apex of all advancements. Don't you agree with the same? Not only the design possibilities have surged, but the ease has doubled as well.
Users find it simpler to just feed the material and the 3D design to complete the part production using bronze and other metals. Therefore, the need for better bronze 3D printers has been increasing with time.
As said, the need has given rise to many alternatives available in the market. There are various 3D printers that could help create parts using bronze. However, not every machine could offer the desired result.
Moreover, these machines differ in terms of affordability, precision, application, and more. So, it is imperative to have a closer look at the specifications of these bronze 3D printers before planning to make the purchase.
And, to ease the process of selection, we have come up with a curated list of the best 3D printers that could print with bronze and other metals. Excited enough? So, let's our list get started already.
List of Best Bronze 3D Printers
It is not an easy task to browse from a few choices and pick a bronze 3D printer that suits your need. On the contrary, it's a complication. This is so because you must take into account a lot of factors for buying your metal 3D printer and not just cost.
So, here are some of the best brands, offering varying print results and usage for different users.
3D Systems ProX 100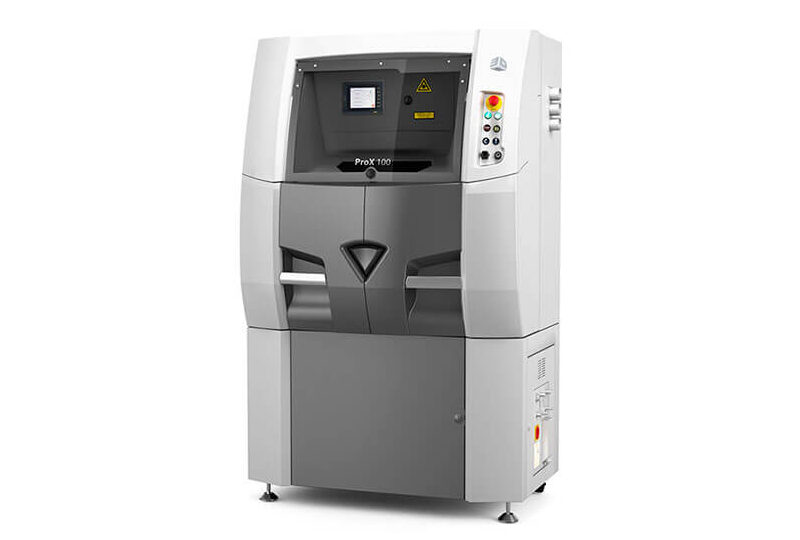 By the name of the brand, it is easy to understand that the printer won't be any less than perfect. Based on the first-ever discovered metal 3D printing technology, DMLS, ProX 100 showcases great features. Those interested in creating small parts with high details can easily pick this entry-level printer for the best results.
It offers a maximum build capacity of 100 x 100 x 100 mm. Also, the precision is exceptional and users can achieve 200 Ra micro-inches surface finish quality. Easy to create dense and non-porous parts, the printer is a very great addition to the 3D Systems list of offerings.
Among all the available bronze 3D printers, this one stands out in terms of offering users the complete solution. The machine bundled with materials, support as well as intuitive software provides users the best experience of manufacturing.
Users can easily get into faster production times with its great capabilities. Talking about the other features, you can enjoy the optional external recycling station. The material loading is manual though, seeking a little extra effort from the users.
Concept Laser M2 Series 5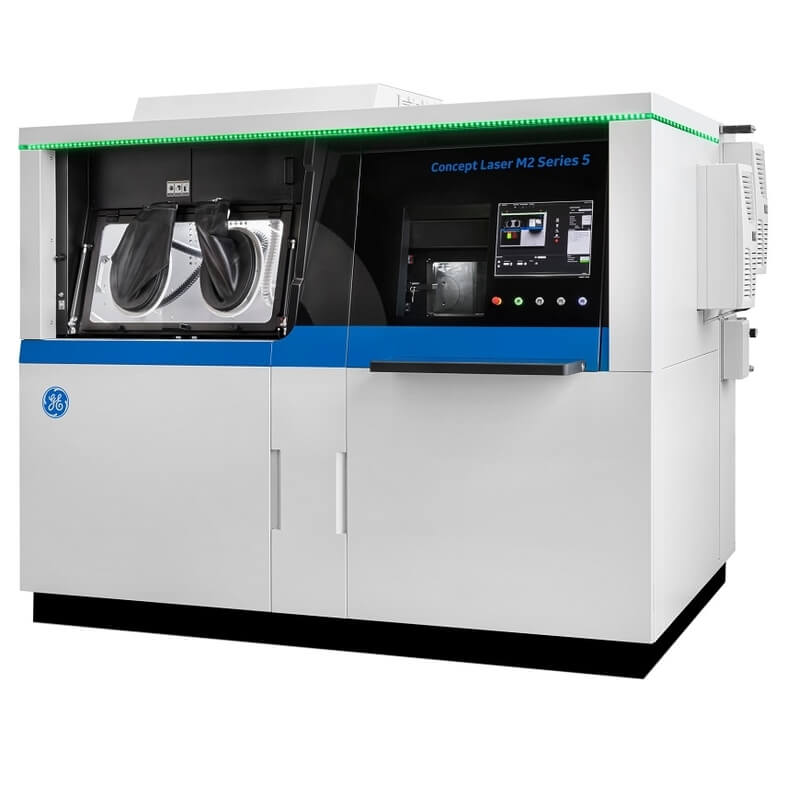 Based on the DMLS 3D printing technology, the M2 Curing is one of the best bronze 3D printers available for reliable operation. It has pretty enough space for printing with metals and can offer accurate designs over and over again.
The print space supports a maximum of 254 x 254 x 350 mm volume designs. When it comes to precision, M2 Curing allows a minimum layer resolution of 20 microns.
What's fascinating is the support of the machine for safely printing reactive materials. This is due to its design that stays in line with ATEX guidelines. The design also includes the physical separation for the two different processes: processing chamber and handling area.
Therefore, the 3D printer is very safe to use as well as immensely user-friendly. In addition, the printer boasts a larger filter surface area. Hence, the filter change intervals are minimal. Resulting in an increase in the level of machine availability.
To further enhance the design, the machine comes with a water-floodable filter. This makes it safer for the users to change the filter, without any hassle.
Concept Laser Mlab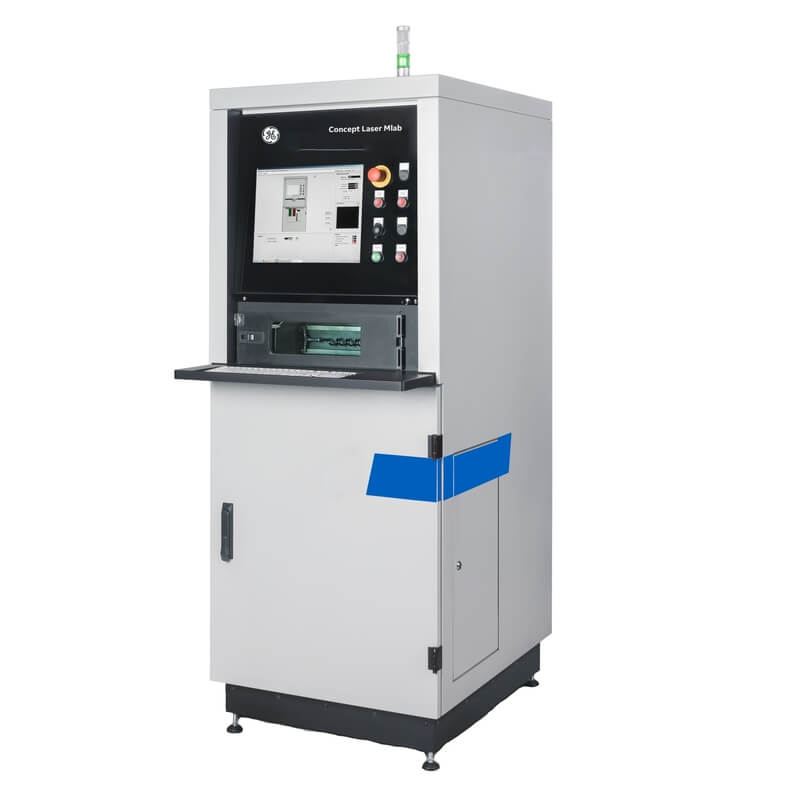 Again, from the same manufacturer, Concept laser, Mlab Cussing happens to be a very reliable 3D printer. Supporting print with bronze – copper alloy, stainless steel, aluminum alloy, and various others, the machine fits for a variety of applications.
So, what makes this 3D Printer deserving alternatives to the others on the list? Well, the machine is very high-performing. In addition, it can handle the printing of delicate structures which is not possible with just any 3D printer working with metals.
Users who need to attain exceptional high-quality precision and surface quality could certainly choose the machine for great results. The design is more like a pull drawer system. Hence, safer to handle at all times. Moreover, the design helps in the easy change of materials without the worries of destroying the metals from containment.
Additionally, the machines are space-saving and can easily fit your house door. Letting you prepare for the arrival of the machine without any trouble.
Renishaw AM 400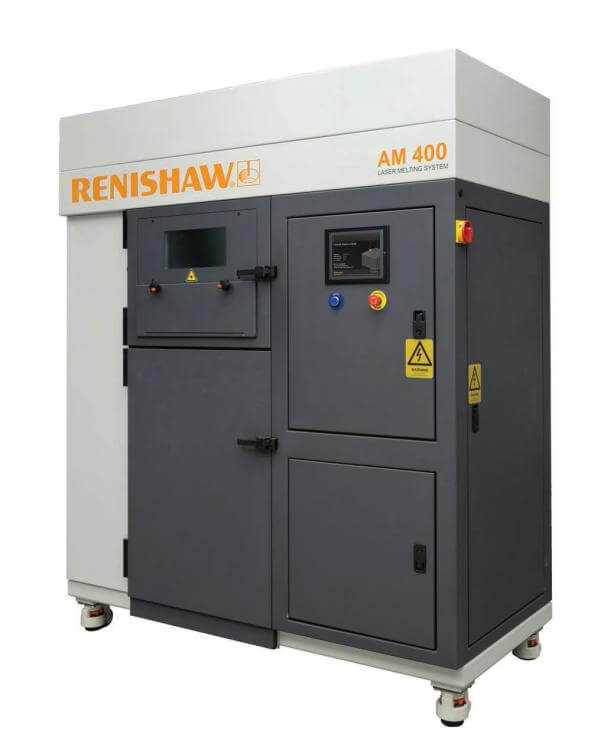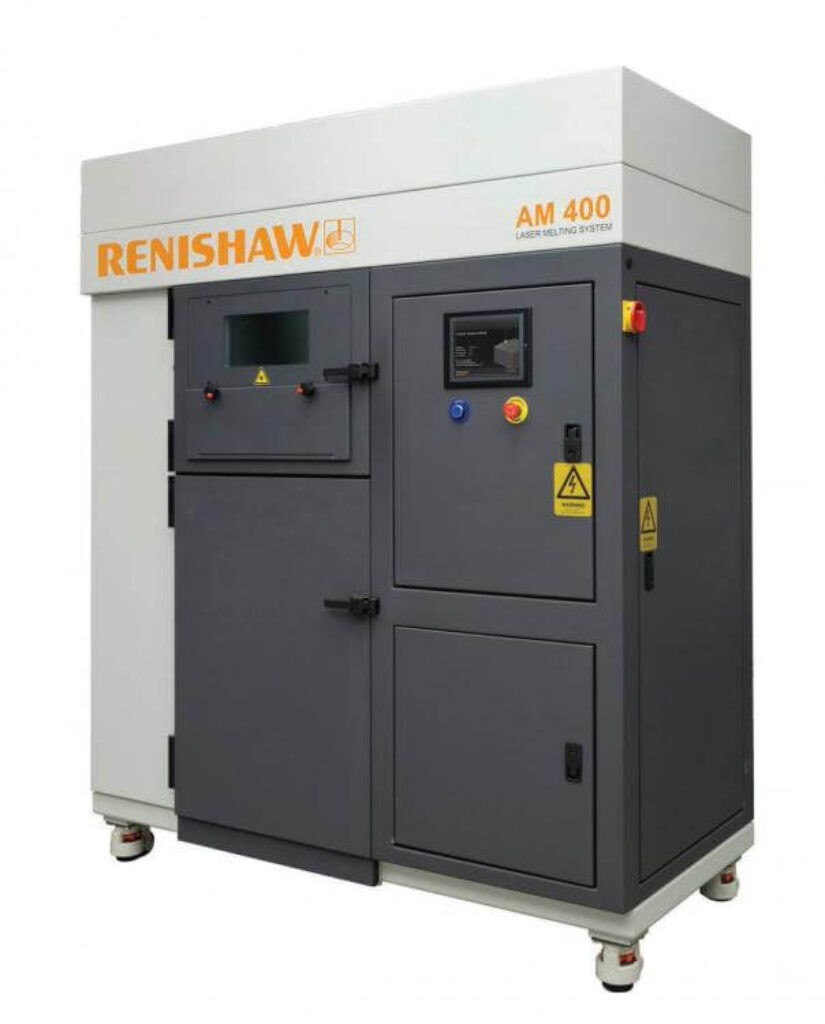 Searching among the bigger build volume bronze 3D printers? How about a little extra space available with Renishaw AM 400? Although the print volume isn't as big as the space available with FDM 3D printers, it's a little extra from the standard size. With 250 x 250 x 300 mm build volume, users certainly can have more room for creativity.
The printer is very easy to use and offers great design and consistent workflow for completing the print job without any hassle. It is safer to print with materials at any time.
The support for metals for 3D printing includes Cobalt-Chrome CoCr, Aluminium AlSi10Mg, Stainless Steel 316L, LaserForm Ni718, Inconel 625 Ni625, Maraging Steel, Titanium, and more.
And yes, AM 400 is based on DMLS 3D printing technology. So, you can expect to achieve great accuracy and precision.
3D Systems ProX 200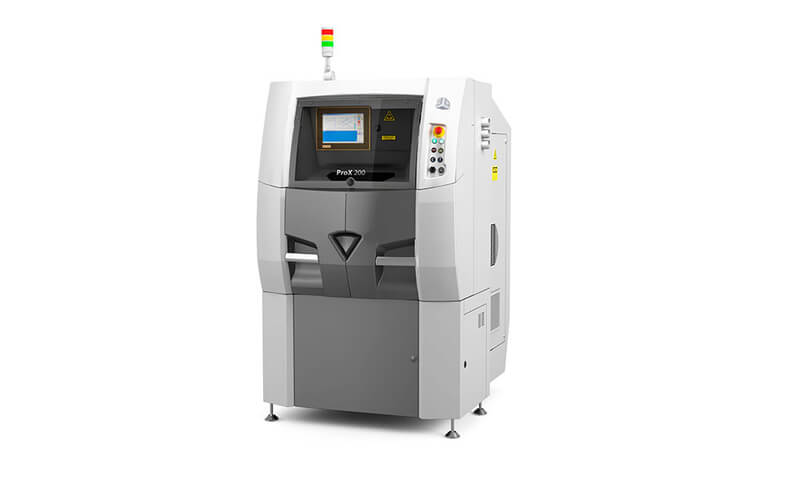 A little different from its predecessor, ProX 100, the ProX 200 is a very diligent machine when it comes to performance. Offering a little extra build space from ProX 100, the users can print up to a volume of 140 x 140 x 100 mm.
The ProX 200 creates high-quality 3D models and could turn out as a great alternative to conventional manufacturing processes. The perks start from reduced waste and go to various other benefits. The production times are faster, with minimal setup times allowing users to create highly dense metal parts in less time.
Moreover, the printer's ability to complete printing models in one go with a requirement for complex assemblies is a huge go. The DMP 3D printer also offers users a huge array of material choices.
Hence, if you are looking to create dense, small as well as complex designs, what could be a better option if not ProX 200. You can also enjoy its semi-automated material loading feature with an optional purchase of an external recycling station.
So, create parts with exceptional surface finish and high accuracy when printing with 3D Systems' ProX 200.
LAR Technologies LAR100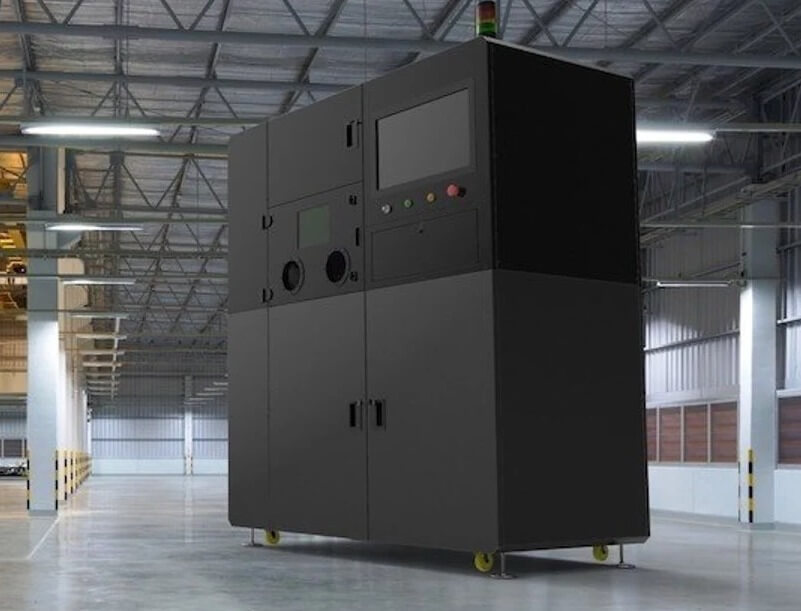 LAR Technologies, a Russian company has come up with its bronze 3D printer, LAR100. The printer is not only reliable but is one of the most affordable DMLS 3D printers available currently.
Among all the best features, the machine boasts a 200W IPG Photonics laser. Further, the 3D printer also claims to be offering great processing speed that goes up to 15 cm3/h.
In order to improve the performance of the machine, the manufacturer has included Argon gas inside the build chamber. Additionally, users can easily opt for a source that goes up to 1kW, only by paying an additional cost.
There are many other features that make this machine so intriguing. The design has AI visual coating control, an auto powder recycling system as well as a 2-way coating system.
This is not it. The printer supports third-party materials and is equipped with open-source software. With the modular construction, the bronze 3D printer allows for a user-friendly printing experience.
Apart from the bronze alloy, the machine supports an array of other choices too. One can print using various powdered alloys. For instance, Al, Ti, Ni, Cr-Ni and Fe. And because the software is open-source, users can easily customize their printer's functions based on particular applications.
The Conclusion
When looking for the right 3D printer for your needs, you must take a few important things into account. From the price factor to the performance, a number of things come into play. However, all these factors only make the choice even more difficult to finalize.
Therefore, why not consider the ones that are already proved to have given the best results in the past. Without playing too much with the information available for the machines, we have listed the ones that are tested for their performance. From manufacturers' support to great accuracy, these printers are user-friendly and cost-effective too.
However, to pick anyone from the list of best bronze 3D printers is something that you must do yourself. Weigh your requirements along with the features of the 3D printers. And, select the one that suits you best.