Different 3D printers serve different niches. There are assorted applications that each 3D printer caters to. The same goes with the 3D printer for jewelry.
These 3D printers are designed taking care of the features the machine would require to process printing of high end jewelries with vibrant and complex designs.
Jewelry making is not new. It is something that is popular across globe from centuries. There have been various methods developed and followed in order to create ageless and beautiful jewelries. And, the most popular one is the 3D printing technology.
It becomes very easy to create masterpieces using additive manufacturing technology. 3D printers help businesses print intuitive and difficult designs in matter of time without a need for waiting too long.
The entire process is easy and gives freedom to play around with the uniqueness and artistic creativity of the designers.
3D printer for jewelry is niche oriented and can be used for creating designs that may have not been possible using traditional methods. The accessories designed using 3D printer for jewelry making is high quality and flawless.
One can print jewelries using variety of materials. Easy post processing and nuances of possibilities comes handy when creating designs using 3D printers.
What is 3D Printer for Jewelry?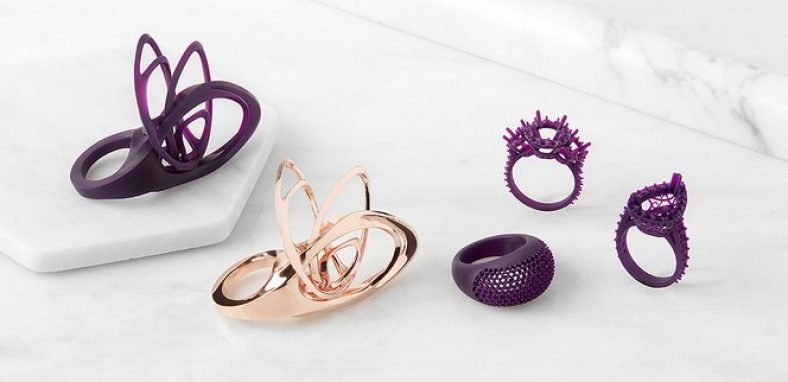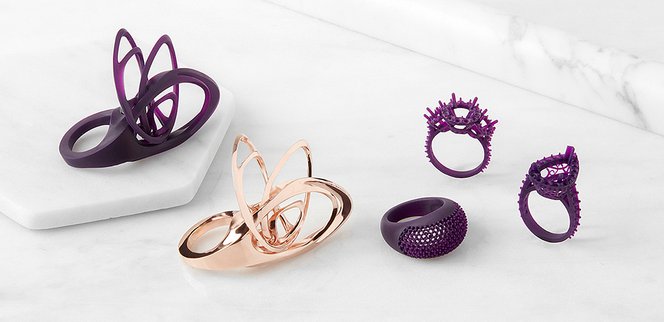 Credit: formlabs.com
If you have heard about 3D printers, you may not be surprised to learn about 3D printers created especially for printing accessories. These are based on additive manufacturing technology similar to other 3D printers but can work with casting materials as well as various metals. These 3D printers are great in terms of accuracy and can design complex accessories with ease.
These 3D printers can be used for other applications too. However, these machines fit best when used for jewelry making. These build layer by layer and creates awesome designs without a need for several cumbersome steps involved with traditional methods.
back to menu ↑
Advantages of Using 3D Printers for Jewelry Making
As it has always been stated a lot of times, these 3D printers are a great aid for businesses that are related to the jewelry making niche. Although there are machines that can help you create finished products without a need for involving any further steps, the mix of traditional steps and 3D printing can get you the most economical and amazing results.
Moreover, keeping the traditional steps accountable, you will feel the connected with your roots, as most of the designers seek.

Credit: formlabs.com
3D printing may ease the overall process of jewelry designing. However, it still requires one to be creative and skillful to build unique, exquisite pieces of artistic accessories.
To produce accessories that belongs to your taste, you must know how to think and replicate the thoughts in a digital file. This digital file will assist the 3D printer to create what you aspire to achieve.
So, let us explore the plethora of benefits 3D printer for jewelry making provides:
Speed: We do not need to mention this explicitly but here it is. Speed is the biggest factor that can help businesses keep up with the demand. There was a time when one needed to wait for months to get the specific design ready for the clients. However, with 3D printing, this can be made possible in a day or two. You can compare the speed difference and assess what benefit these printers can provide to the jewelry designers.
Test Accessories: Those who work in this niche understand how difficult it is to finalize a design that would look as good as it looks on the paper. Sometimes, the design may appeal when on computer screen, but lose its charm when built with the appropriate metal. With prototypes, one can print the designs with cheap material.
These prototypes would help decide if the designs would succeed in its true form. Also, clients may not feel the design when presented on the paper or catalogue. By using prototypes, businesses can present the demo version of design that they are going to order, increasing visuality. 3D printers can accomplish this task easily and faster.
Amplifying Designs: There are times when customers like certain designs but want it to tweak a little to fit to their style. In such cases, traditional methods could be expensive and also, result in failed attempts.
However, with 3D printers, this could be made easy and simple. It won't take much time for businesses to make the changes and present it to their clients at the earliest. One can also print patterns that are rare and exclusive. These tasks won't be difficult at all, if one knows to work with the design tools.
Repeated Designs: A jewelry designed once may not be successful when replicated. In other words, using traditional methods reproducing same design may carry certain dissimilarities. However, with 3D printer for jewelry designing, one can replicate designs with compete accuracy. Without any hesitation, one can build designs that are same from every angle.
Detailed Designs: You would be amazed to see the detailed designs these 3D printers are capable of printing. Any traditional method would fall short when comparing the freedom 3D printers provide when creating the complex geometries with very fine details.
The accessories can be produced with high precision keeping accuracy intact throughout the process. If you wish to have connected parts, you can do that too using the 3D printers.
Easy Editing: As you know that 3D printers work on the digital file fed to it, it is completely easy to introduce changes. Any design can be tweaked and made your own. If you are not great at creativity, you can still create awesome designs.
By using the existing file and making changes to it, you can come up with your own unique design. As easy as it sounds. All you need is a hand for design tools.
Highly Cost Effective: Looking at the advantages, do not mistake thinking 3D printing an expensive choice. Apart from the cost of the 3D printer, the operation cost is highly cost effective. It is much cheaper than the traditional wax mold methods. Once you get the 3D printer, the later job is rather less expensive and cheap than the traditional methods.
Offsite Production: You do not need to have a 3D printed inhouse if you do not want to get into the hassle of printing jewelries all by yourself. Or, if you feel any less confident, you can always seek help from service centres.
Only sharing your file with the right business can get your jewelry to your door. If you are a consumer and not a business person, you can still use these services. You can choose the digital file and order for a 3D printed jewelry online.
There are plenty of usefulness of 3D printers and you can take advantage of it by choosing the right 3D printer suitable for your needs.
back to menu ↑
How to Choose 3D Printer for Jewelry Making?
This being a very important question, needs your detailed attention. Before you pay a hefty amount to the 3D printer manufacturer, you must align your needs and assess it to the features offered by the 3D printer. Among many such factors, some stand crucial for every jewelry designer.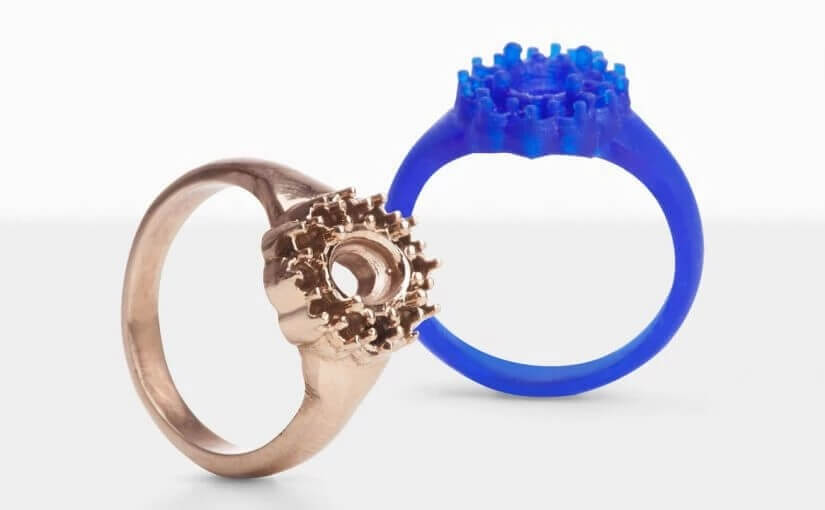 Credit: formlabs.com
Accuracy: If you are looking for a 3D printer for jewelry making, you must understand the criticality of accuracy. Jewelries are ornaments that are suppose to enhance your looks. Any inaccurate design is completely capable of ruining your entire attire.
So, if you wish your accessories to be sold and stays in demand, it needs to be accurate. Even if you design simple accessories, accuracy can take you long way ahead.
Surface Finish: Although you can employ a lot of post processing steps to enhance the surface finish of the 3D printed jewelry, it would run you into extra cost and excess of time constraints. Hence, finding a 3D printer that produces designs with sustainable surface finish or those requiring little efforts with post processing is a must requirement.
Color Print: Color printing would let you gain more customers and wider prospects. Though jewelries printed in one color isn't bad, it gives you better coverage in terms of market share when printing in multiple color.
Speed: This is very important if you are printing in bulk or running a small scale production. You might get into high turnaround time if your printer's speed isn't faster enough.
back to menu ↑
Best 3D Printer for Jewelry Making
There are few to name. However, the best 3D printer for jewelry is Peopoly Moai based on affordability and performance ratio. This 3D printer can be bought by those beginners who have limited budget.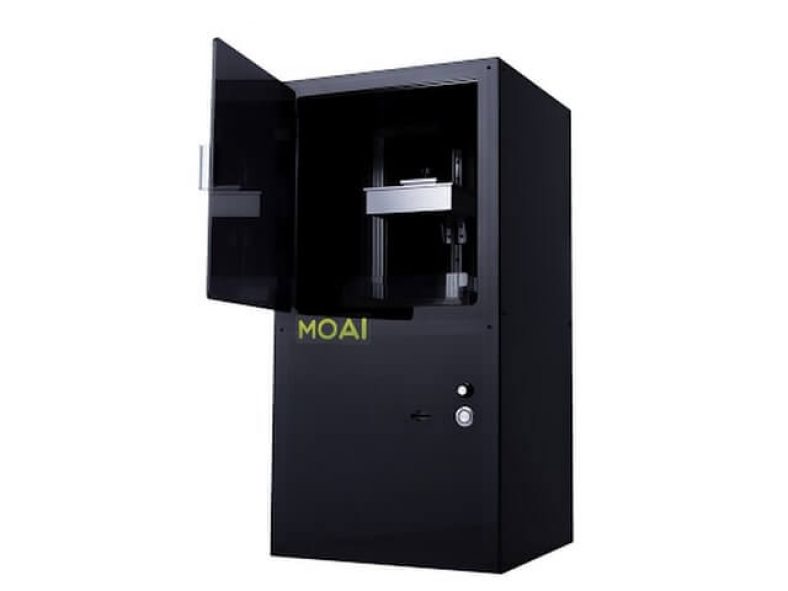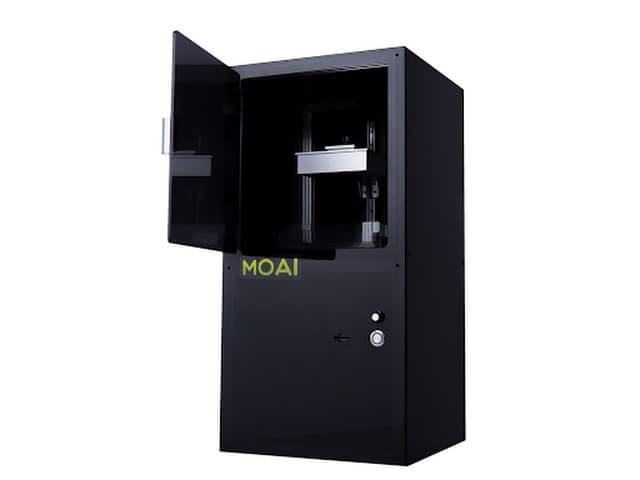 3D Printer: Peopoly Moai
This 3D printer isn't any less competitive when compared with the expensive machines. You can create detailed accessories using this wonderful choice, keeping in mind the best 3D printing practices and right material.
This SLA printer offers a build volume of 130 x 130 x 180 mm. you can enjoy working with 70-micron laser spot. This helps you create layers at heights of just 5 microns. Isn't that very specific to the need of your jewelry printing goals? It sure is.
The printer is equipped with many features that would help you create unique designs without much hassle. You can let your imagination flourish without any boundaries when printing with Peopoly Moai.
Another great 3D printer which provides great results with Jewelry 3D printing is Formlabs Form 2. This again is an affordable option. Also, being an SLA printer, the precision and accuracy is highly appreciable.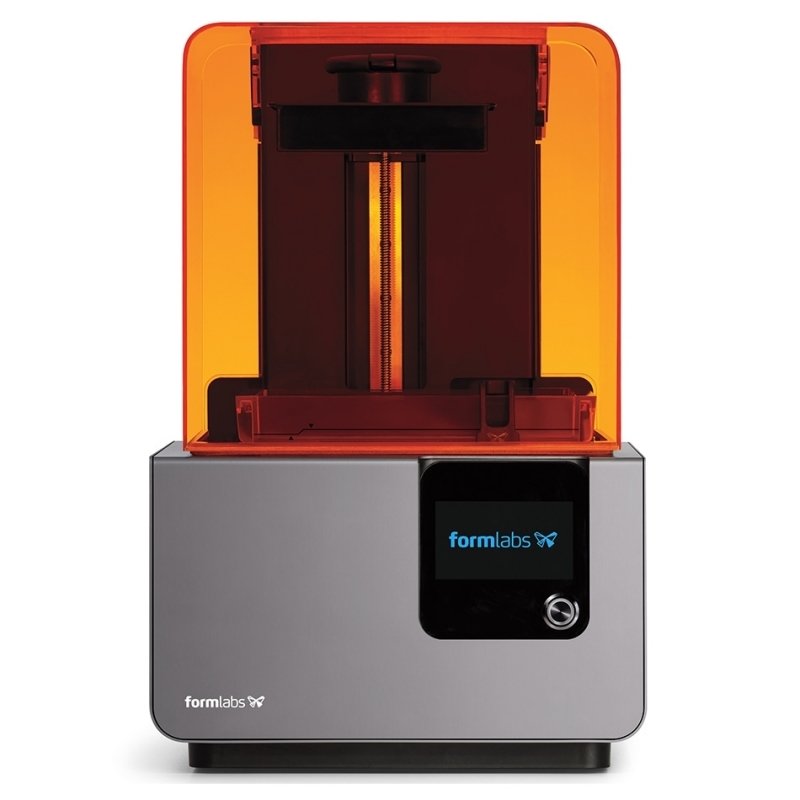 3D Printer: Formlabs Form 2
This printer has already reached a number of jewelers around the world. Because of its compact design and reliable features, it has been rated among the top 3D printers for jewelry making.
The software that comes along with this choice is very competitive and gets you some of the most advanced features in simple steps. The print quality isn't any less. A lot of professionals use this printer for creating exclusive designs. And, it has been able to make lot of business make handful of profit through 3D printing jewelries.
One more 3D printer for jewelry making that has created a lot of fuss around the world is Solidscape's S300 Series. There are various variants in the series and most of them have similar features, differing in terms of build volume and few minor specifications.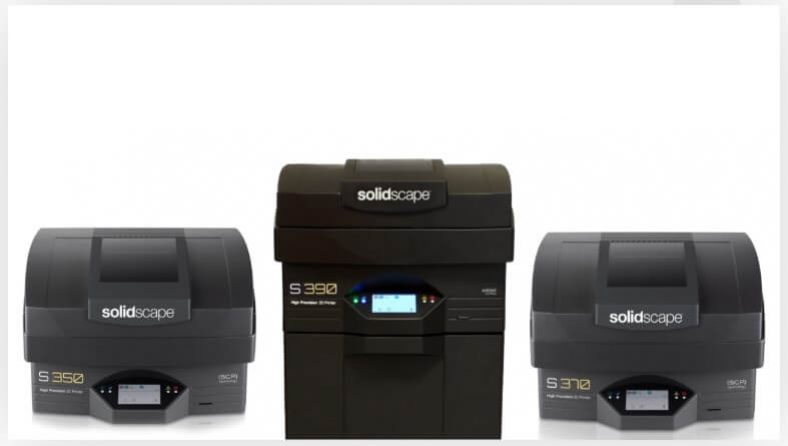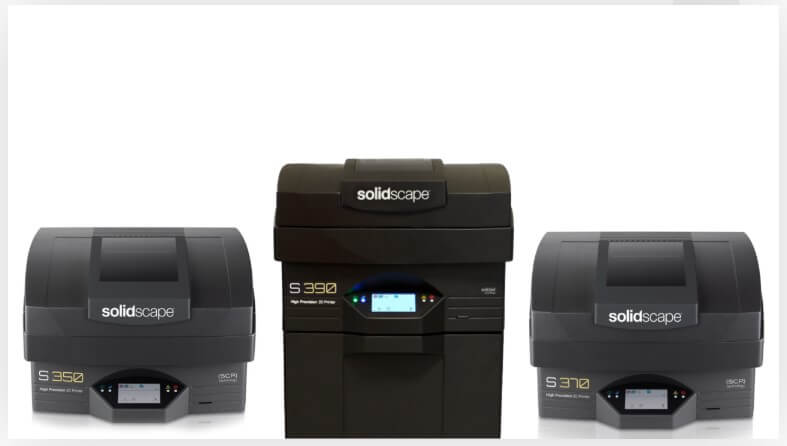 3D Printers: Solidscare S300 Series
The beauty of these printers is that they are specially designed for one job, that is, jewelry printing. These use non toxic material and are safe for those operating closer to the 3D printer.
The wax models created by these machines can be used directly without needing any post processing methods. This option comes with a high price tag and not everyone can get hands on these choices. One needs to have a definite budget to avail the benefits that these printers provide.
back to menu ↑
The Conclusion
3D printers are getting accessible to small scale businesses as well as individuals. Professionals are making way for 3D printers in their complex productions. And, jewelry making isn't indifferent to the realization that 3D printers are great aid for most of the businesses.
A 3D printer can help expedite the process and convert hectic jobs into simple routines. When printing jewelries using 3D printers, one can create designs that are not possible using any other methodology. This isn't important for making complex designs, but also helps explore unimaginable creativity through simple steps. You can make impossible, possible with 3D printers.
Once you have the digital file, you can print anything. These 3D printers also support a lot of materials and metals to give you freedom of work and wider horizon to excel.
3D printers for jewelry are created with utmost care and defined features. It is very crucial to provide users with the best experience when it comes to provide an aid with 3D printing jewelries.
Hence, these 3D printers are developed with detailed specifications, taking resolution and speed into top consideration. You can certainly gain huge profits when replacing your traditional methods with 3D printer for creating your jewelry design.