There has been a lot of talks about laser cutting and why it is preferred over other manufacturing methods. So, today let's talk about it. Laser cutting is a complete manufacturing process that can eliminate the need for machining in many parts.
What this essentially means that you do not have to spend money managing the manufacturing costs. Also, Laser cutting brings certain advantages over plasma cutting because it is a process that is more precise and uses less energy while cutting steel and aluminum sheets.
More in this article we are going to talk about companies that provide laser cutting services.
Yes, there are companies that are able to provide the precision levels and edge quality that is achieved with laser-cutting machines to their customers.
This quality is very very better than traditional cutting methods because here the laser beam will not wear during the laser cutting process.
Thanks to the Laser cutting technology that also enables us to cut complex shapes without the need for tooling. You can cut shapes and manufacture them into a part or functional prototype at a faster speed than other cutting methods.
Another benefit of this technology is that it offers reduced contamination of the workpiece. Laser cutting technology also allows us to cut small diameter holes that have complex detailing and good edge quality in either sheet, plate, tube, or box section.
So let's talk about the companies that provide this service and a little bit about how their websites are and what they claim to offer. We bring to you some of the fast and the most affordable laser cutting services.
Laser 24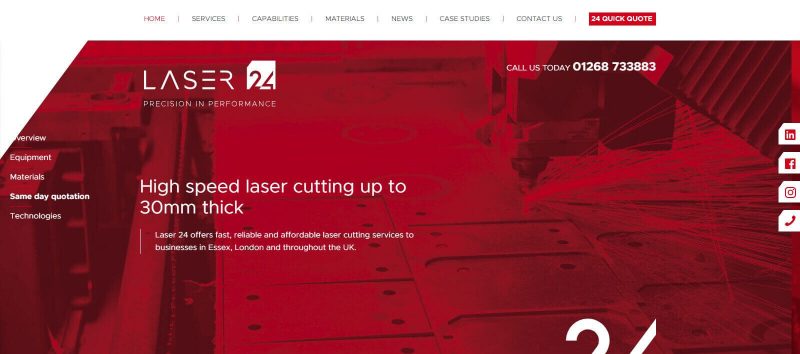 The service provider claims to deliver reliable, affordable metal laser cutting services which are press braking and are designed to meet even the tightest of turnaround times.
Be it a one-off project or an ongoing engineering/construction job, laser 24 promises to provide unrivaled solutions for large and small companies alike. For delivering, Laser 24 uses world-class equipment and highly efficient manufacturing processes. They claim to dedicatedly provide all their customers with high-quality materials at competitive rates.
Services
You can avail of three different services:
High-Speed Laser Cutting Solutions
Premium Laser Cutting Solution
Press Braking
There are additional services provided by Laser 24 titled hand drawing, CAD/CAM Drawings, STP Drawings for bending, and drawing and cutting advice.
And, obtaining a quote is as easy as a piece of cake by just visiting their website.
There are a lot of success stories available for you to read about the team, taking you to the great skills they own.
The skilled team has worked on a variety of projects such as the Laser Etching Project, the Laser Cutting Project, and the Press Braking Project.
Machines Used for Laser Cutting
Laser 24 is committed to ongoing investment in world-leading machinery. They have the tools for delivering parts of exceptional quality at unbelievable prices.
BYSTRONIC BYSTAR 10KW & 12KW FIBER LASERS
The Bystronic ByStar Fiber 3015 12kW is capable of cutting even the thickest of metals with ease. It handles large batches and high-volume jobs faster than other machines. This one has a state-of-the-art laser from Bystronic.
The machine expertly handles thin and thick sheets and profiles, including:
Mild steel up to 30mm.
As well as stainless steel and aluminum up to a thickness of 30mm.
Additionally, Laser 24 uses the Bystronic ByStar 10kW Fiber Laser which has a high performance, is an energy-efficient machine that is effortlessly capable of handling an extensive range of laser cutting projects.
BYSTRONIC XPERT 80
The Bystronic Xpert 80 boasts some of the highest folding speeds in the industry. It's an accurate and wonderfully economical press brake transforming the way they deliver – and price – their press braking services.
Moreover, the machine has been developed to reduce electric power consumption by up to 30% during use compared to other industrial equipment. This ultimately results in further production cost savings for our customers.
Digital Craft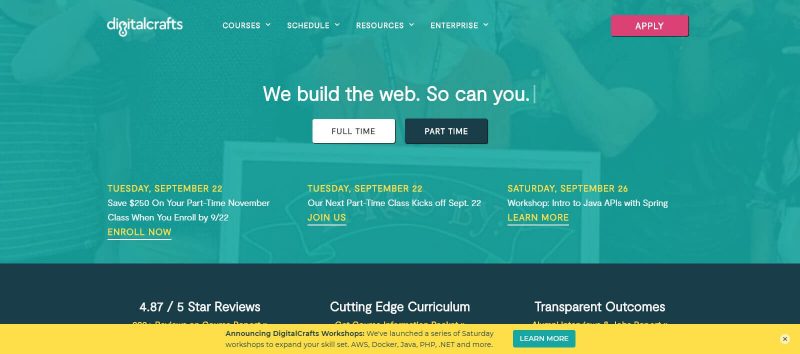 They provide Fast and affordable Laser Cutting for Creative businesses. The main services of this firm are:
Laser Cutting
Production and
Branding.
On their website, Digital Craft has also showcased their previous works. These collections, it includes designs of the keychain, clock, boards, and a lot more to ponder over. You can easily talk with the support for any doubts regarding the services offered by the Bystronic Xpert 80.
Services
Apart from end customers, Bystronic Xpert 80 also deals with businesses. Its previous work includes signs, retail displays, and awards.
Stating about Laser Cutting, it does accept cut-ready files for their fast and affordable batch production.
Also, the charges aren't too high. Customers can order for their services with a $50 minimum job requirement. And for which the typical turnaround time is two to four days. There are different ways in which the company charges you.
If you wish to go for hourly charges, it will cost you $70 per hour. If you want labor inclusive laser cutting, the cost is $35 per hour Labor is the production rate that they charge.
OshCut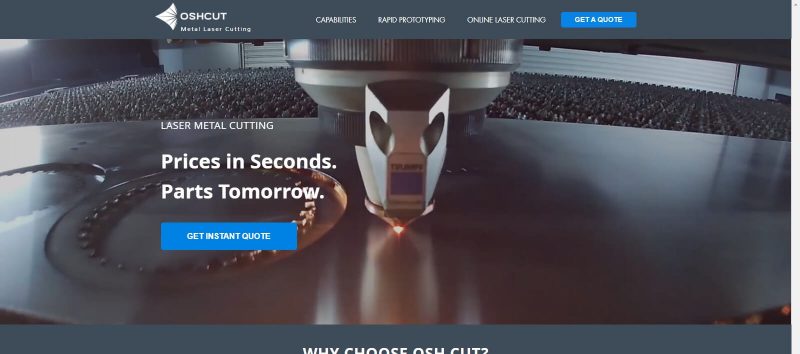 They claim to have started OSH Cut for modernizing the laser-cutting industry. Their personal and business projects often require laser-cut metal, and they are continuously amazed by the fact that shops take so long to provide pricing.
Because of the limitations like inconsistent pricing, slow response time, and long leads the complete smooth process is made frustrating.
That was the time when the founders of this company decided it was time to start their own metal cutting service for solving this problem.
They wrote software for automating the quotes and order processes for expediting the procedure.
 Services
OshCut serves you in two different domains:
Rapid Prototyping.
Online Laser Cutting.
Rapid Prototyping
The workflow for rapid prototyping happens in three different steps.
Upload your drawing
Select your material
Select "Priority Rush" lead at checkout
Osh Cut takes any job with their software allowing them to efficiently handle dozens of orders per day. The professional team specifically did this to update the antiquated, lengthy quoting process used by metal laser cutting and fabrication services.
Their engineers found coming up with new designs and then waiting days to get pricing, and weeks to get parts!
To update this trouble and other problems associated with small-run orders, the company has built software that allows them to efficiently handle dozens of orders per day.
Osh Cut's software starts by giving you the ability to obtain instant pricing as well as the facility to order online.
Also, it extends behind the scenes as well – their custom software tools allow you to efficiently do difficult sections such as
Manage material inventory.
Schedule jobs.
Create programs.
Print shipping labels.
Handle other logistical details.
Osh Cut constantly adds new features as they discover new ways to improve their complete process.
Materials to select from
Below mentioned are the materials with which you can select from Osh Cut.
Steel: The material offers good machinability and weldability, provided at an economical cost but the only thing that it lacks is corrosion resistance metal.
Stainless Steel: This material has at least 10% chromium content that gives stainless good an excellent amount of corrosion resistance.
Aluminum: Light in weight, corrosion-resistant, easy to machine and shape, and is a good conductor of heat and electricity metal, Aluminium is the most ideal material for laser cutting and hence preferred by masses.
Brass and Bronze: These are copper alloys with zinc (brass) and tin (bronze). Both of them have their own varying hardness and electrical properties like no other.
Copper: This is a soft and formable metal with excellent conduction of heat and electricity property.
Nickel: This one's conductive, ductile, corrosion, and temperature resistant material, so it's often used for battery assembling.
Online Laser Cutting
The workflow for this section is divided into four steps:
Uploading your files.
Selecting your materials.
 Easily checking out.
Receiving the parts.
For laser cutting, the supported thickness ranges from 0.005 inches to 1.0 inches. You get to choose from six materials:
Stainless Steel.
Steel.
Aluminum.
Nickel.
Brass.
Copper.
But custom materials are also available on request.
Equipments for Laser Cutting
There are two machines that Osh Cut uses for laser cutting.
8 kW Mazak Optiplex Fiber Laser
The maximum thickness offered by this machine for steel is 1.0″, for stainless it is 1.0″, for Aluminum it is 1.0″, for copper/brass the thickness is 1/4″.
The machine has a deck size of 5′ x 10′. It uses a pallet changer for high-efficiency production.
3 kW Trumpf 1030 TruDisk Fiber Laser
The maximum thickness offered by this machine for steel is 1/2″, for stainless steel it is 3/8″ Max, for copper/brass thickness it is 1/4″.
The machine has a deck size of 5′ x 10′ and it uses a pallet changer for high-efficiency production.
Cutting Tolerances
Osh cut performs kerf compensation to account for the width of the beam while you are cutting your parts.
The finish tolerance of the laser cutting of these machines depends on many factors, including:
Laser positioning error (which is minimal).
Cut width variation.
Material heating and bowing during the cut on materials like aluminum, etc. ​
Generally, the size of your part, and the size of any interior cutouts, is recommended to be within +/- 0.005″.  Although there can be exceptions to it depending on the specific size and geometry of your part.
Some of the major common possible exceptions to these general tolerance rules are: ​
Long, narrow parts that exhibit thermal expansion during the cut and can cause long, narrow parts to warp, affecting the final cut accuracy.
Another one is where parts are exhibiting high-density cuts and/or narrow features. ​
In case your laser-cut holes are designed to be threaded or to be utilized in a press-fit application, it may be necessary for you to undersize the holes in your drawing.
Additionally, you can drill or ream the resulting hole for obtaining a good edge finish and consistent size anywhere from the top to the bottom of your laser-cut part.
It is important to note how thicker materials > 1/8″ are known to exhibit increased hole size on the bottom of the part. Because the beam and assist gases expand through the material.
The same effect is minimal for thin materials, but very much visible in 3/4″ thick steel.
The Conclusion
Laser Cutting is a manufacturing process wherein material is cut using a high-powered laser which is directed by mirrors.
The technique that is used in play over here is the same that we used to play when we were kids i.e., Focus the magnifying lens at an angle with sunlight on a paper and watch the paper burn.
Now the benefit that we have while playing with lasers in these automated machines is speed as well as precision.
Also due to the advent of technology, there are online laser cutting services that are available wherein you do not necessarily have to depend on your local laser cutting service provider.
Companies have started to specialize in providing laser cutting services so much so that this manufacturing is equally popular in subtractive manufacturing as much as 3D printing in the additive manufacturing category.
Hence, it is essential to find out some of the key players in the business offering reliable laser cutting services. Our attempt is to introduce you to those names.
However, do not forget to complete your homework before choosing the one you like. Just browse the websites, look for details and their previous work to finalize what suits you the best.