SLM Solutions SLM 500 HL
Among many SLM 3D printers, SLM 500 HL has an edge of quality and ease of operation. One can think of this machine as the best fit for those working for large scale production for medium-sized parts.
PROS
Inclusion of twin 400W or 700W fiber lasers
Usage of quad overlapping laser processing
Closed-loop handling of powder material
Access for Integrating lasers independently as well as in parallel
Reduced production cost for high volume metal parts. At the same time-saving material
Improved gas flow and recirculation
Enhanced Print Speed
Open software architecture and customizable system parameters
CONS
Leftover powder overbuild platform after 3D printing
Limited for medium-sized parts printing
Post-processing required for support removal
Not feasible for individual or company usage
Product
Specification
Videos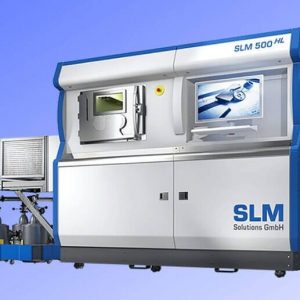 SLM 500 HL is the fastest and most compact 3D printing machine in the market. The 3D printer uses Selective Laser Melting technology that consists of ...
| | |
| --- | --- |
| Model | SLM 500 HL |
| Manufacturer | SLM Solutions |
| Price Range | > $ 250000 |
| Release date | 2015 |
| Country | Germany |
| Availability | Available |
| Classification | Industrial |
| Technology | Powder (SLS- SLM…) |
| Material | Metal |
| OS compatibility | Microsoft Windows |
| XY accuracy | 0.15 mm 0.006 in |
| Max. build size | 500 × 280 × 325 mm 19.69 × 11.02 × 12.8 in |
| Max. build volume | 45.50 L |
| Min. layer thickness | 0.02 mm 0.001 in |
| Dimensions | 3000 × 2000 × 1100 mm 118.11 × 78.74 × 43.31 in |
| Weight | 2000 kg 4409.25 lb |
| Power input | 32A @ 400V | 50-60Hz |
| Heated print bed | No |
| Heated build chamber | No |
| Automatic calibration | No |
| Closed frame | Yes |
| Dual extruder | No |
| Independent Dual Extruder | No |
| Full color | No |
| LCD screen | Yes |
| Touchscreen | No |
| On-board camera | No |
| Mobile app | No |
| 3D scanners | No |
| CNC mill | No |
| Electronics 3D printing | No |
| Laser engraving | No |
| Conveyor belt | No |
| Air filter | No |
| Pellet extruder | No |
| USB | No |
| Wifi | No |
| Bluetooth | No |
| SD card | No |
| Ethernet | Yes |

Table of Contents
SLM Solutions signed up to become the global agent for the SLM technology in 2000 and started designing the 3D printers based on this technology in 2008. Since then, the company has come up with various options such as SLM 125 HL, SLM 280 HL, and the SLM 500 HL.
Where SLM 500 HL being the fastest and most compact 3D printing machines in the market. The company claims that SLM 500 HL is one of the best printers they have come up with so far.
The selective laser melting technology is getting popular with every passing time. Its popularity being doubled with every passing year, the future of SLM is bright.
In such a scenario, manufacturing SLM-based machines that can provide the best results would never fail to impress the mass. SLM 500 HL is certainly one of those popular choices.
Features
SLM 500 HL is designed with packed features for helping industries and high-end 3D printing applications work smoothly.
The 3D printer especially designed to lower the operational cost and at the same time, offer safety during operation.
Featured for high volume metal additive manufacturing, SLM 500 HL has a lot to offer.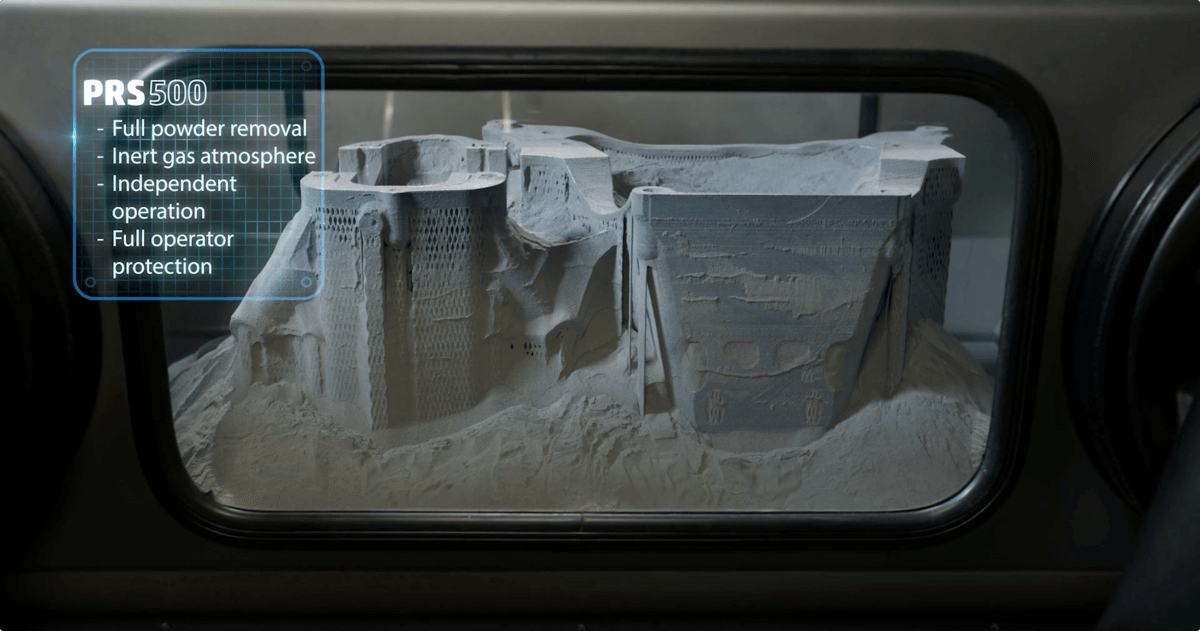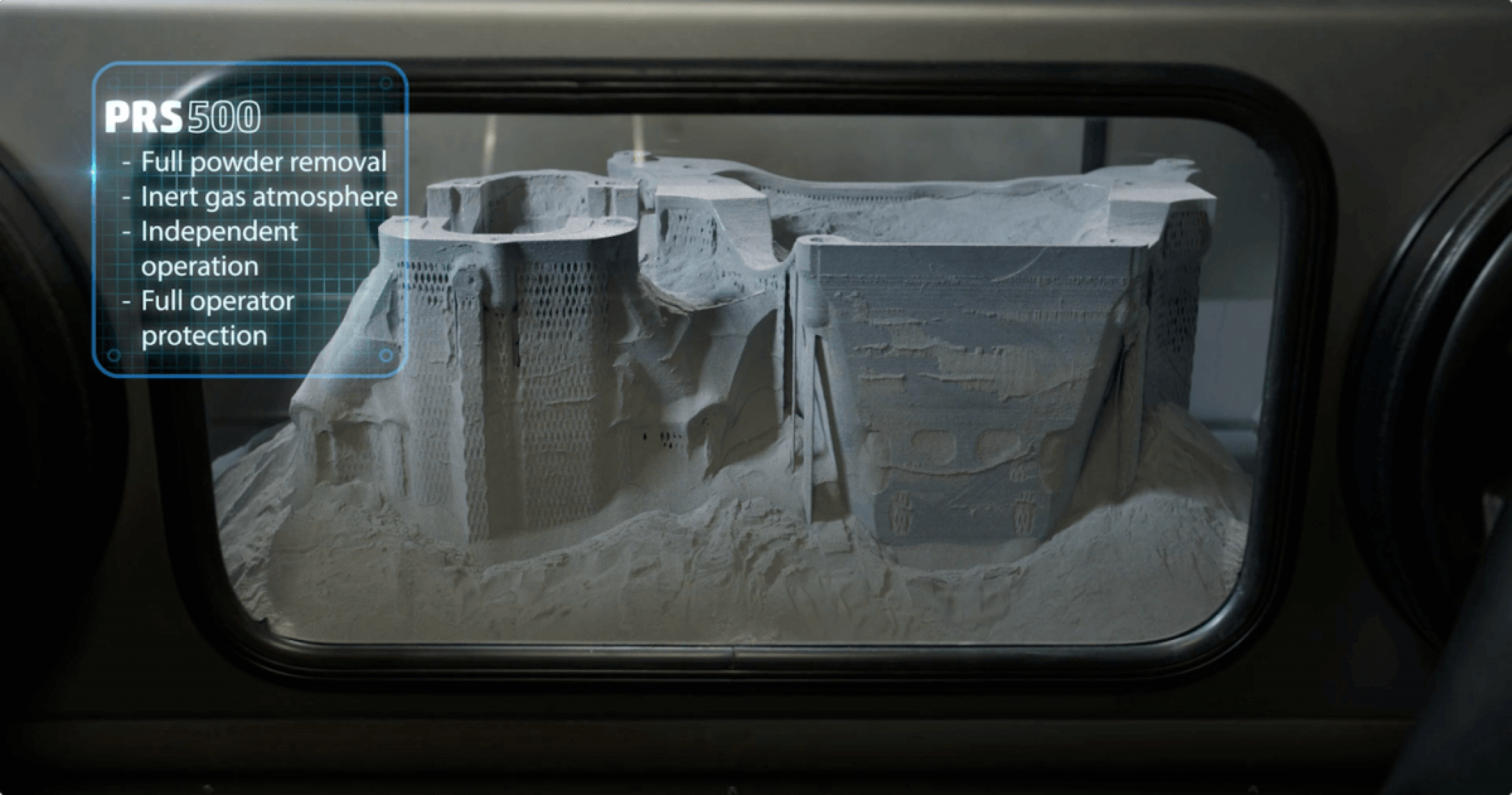 Introduction of Part Removal Station (PRS): With SLM 500 HL, one can take the finished build cylinder out of the machine. This is where the removal of excess powder is being processed inside the PRS. At first, the construction cylinder is detached from the handling device. This is then transported to the part removal station. Once done, by applying the correct steps, one can release the part from excess powder with the help of integrated gas-tight gloves. You can start the next build session right away.
Quad Laser Optics: Usually, the SLM 3D printers are equipped with twin laser optics. However, SLM 500 HL comes with quad laser optics. This is great for boosting the build speed to 90% when compared to the print speed of twin laser optics. The machine can be configured depending on the need between two or four lasers overlapping, power ranging from 800 watts to 2800 watts.
Open Software Architecture: This 3D printer is an open system design. With open software architecture alongside integrated SLM Build Processor provides better control over system parameters. You can optimize the parameters to meet strict production needs.
Handling of Powder Material: The SLM 500 uses its patented closed-loop transport for powdered metal. This not only increases the safety of the operator but also saves time avoiding the unnecessary steps of manual handling. This is not it. The machine makes sure that the automatic powder sieving procedure is not interfering with the parallel-running build process to ensure the reduced additional time.
Inclusion of Gas Flow: If you have worked with SLM 3D Printer, you must be aware of the problems of removing soot with the process chambers. The optimized gas flow is necessary for printing complex parts that require high density. Also, essential for an amazing surface finish.
Comprehensive Process Monitoring: To offer the best quality assurance, the machine provides comprehensive process monitoring modules. These help in maintaining transparency.
Specifications
A heavy machine with 2400 kg of weight noted without material, is capable of serving the various applications ranging from medical to aerospace needs.
The weight further increases after the introduction of the power inside the machine to 3100 kgs.
This huge machine provides a build space of 19.7 x 11 x 14 inches. SLM 500 HL is equipped with twin 2x 400W or 2x 700W and quad 4x 400W or 4x 700W IGP fiber laser power.
With a layer thickness of 20 – 75 μm, one can expect to build parts with finer details with higher precision. The machine can 3D print parts that are not possible otherwise.
| Specifications | |
| --- | --- |
| Build Envelope (L x W x H) | 500 x 280 x 365 mm reduced by substrate plate thickness |
| 3D Optics Configuration | Twin (2x 400 W), Quad (4x 400 W), Twin (2x 700 W), Quad (4x 700 W) IPG fiber laser |
| Host/Slicer Software | Prusa Control/Prusa Slic3r |
| Dimensions (L x W x H) | 5200 mm x 2800 mm x 2700 mm (incl. PSV, PRS) |
| Product Weight (without / incl. powder) | approx. 2400 kg / 3100 kg |
View full specifications here.
Price
The SLM 500 HL comes between the price range of $1-2 million. You may have understood by now that this 3D printer is not for small businesses or individual usage. The printer is suited for industrial setups.
Printing Type/Cost
The machine uses SLM technology to print 3D parts. SLM is also known as selective laser melting technology.
The process is precise and can be used for printing complex geometrical designs to functional prototypes. The 3D printer is equipped for printing batches of parts at once.
Selective Laser Melting (SLM): What is an SLM process? Unlike FDM or SLS, the selective laser melting process exclusively works for printing metal parts. As you can guess, the technology requires high power and specifications to work with metals, the technology cannot be made available for cheaper purchase. In SLM, the powdered metal is deposited and the lasers work around the powder metal to melt and fuse it together. Once the layer solidifies, another layer of powder metal is deposited over the previous one. This continues until the part is completely built.
Material: This 3D printer can be used for printing parts made of a wide range of metals including but not limited to cobalt-chromium stainless steel, aluminum, tool steel, superalloys, Inconel, and titanium. One can choose to use the materials sold by the companies or get it from third-party vendors. As compared to the PLA or resin, the cost of these materials is higher. Depending on which metal you choose, the price range differs highly.
Most Compact Machine: In comparison to the other SLM machines available in the industry, SLM 500 HL is one of the most compact and fastest printing machines available. The design is comparatively sleek and requires less space when weighed along with other similar machines based on SLM.
Application of SLM 500 HL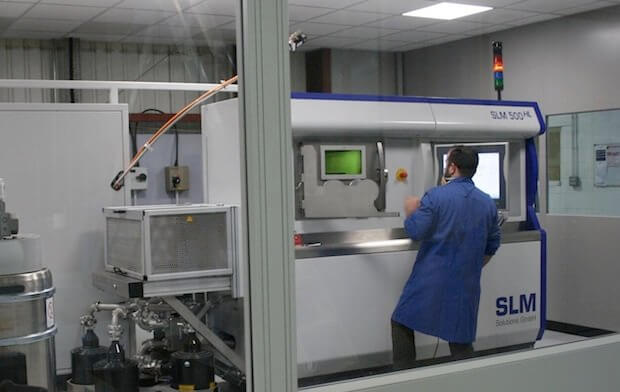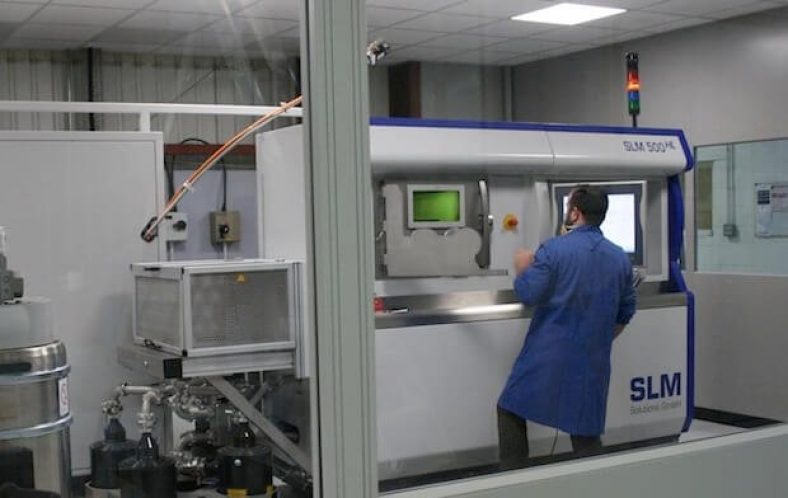 The application of SLM 500 HL is not restricted to a few applications. However, it stretches to a variety of industries and many opportunities still to be uncovered.
The three major areas where SLM 500 HL can be utilized are medical implants, aerospace, and automotive industries. These three sectors make the highest part of the usage of the SLM based printer.
SLM Solutions' SLM 500 HL has been designed to bring into play the finest metallic powder bed for 3d printing. That is the reason why one can build impossible parts that cannot be printed otherwise with ease through SLM 500 HL.
You can build parts with internal undercut structures. Doesn't that sound interesting?
The 3D printer is capable of doing many things that not every printer is. One can print bionic design structures as well as topology optimization.
This means that using a mathematical method, one can limit the accumulation of material in certain parts as needed for strength for weight management of the parts. A requirement highly demanded within the aerospace industry.
Print Quality
SLM 500 HL is for those applications where density is a vital factor to determine the quality of the prints.
The high-end designs possible with the help of SLM 500 HL has set standards of altogether different level.
One can print parts that were not possible through any other process or even by using traditional methods.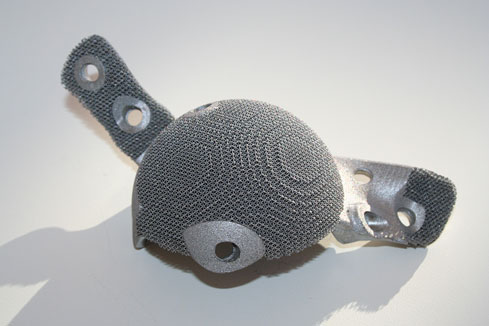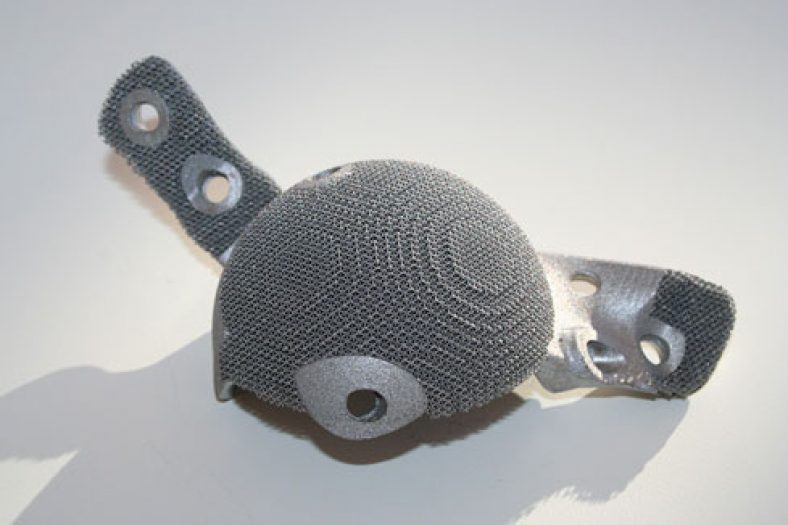 Managing Density of the Parts: As mentioned earlier, the SLM 500 HL utilizes bionic design and topology optimizations, to get you the lightweight parts with high strength. Aerospace demands for such parts at the highest, followed by automobile and medical implant industries. The machine can provide great density management while printing the parts. The accumulation of material is restricted to the places where it is required the most. This not only saves material usage but gets you the lightweight and best-designed parts.
Amazing Surface Finish: The features available with SLM 500 HL 3D printer is favorable for printing parts with a finer and smoother surface finish.
Faster Speed: As compared to the machines available with twin overlapping laser, SLM 500 HL works on quad overlapping laser, hence, increasing the speed for production. Moreover, you can expect it to print 2-5 times faster than a standard one laser DMLS printer, completely depending on the set parameters.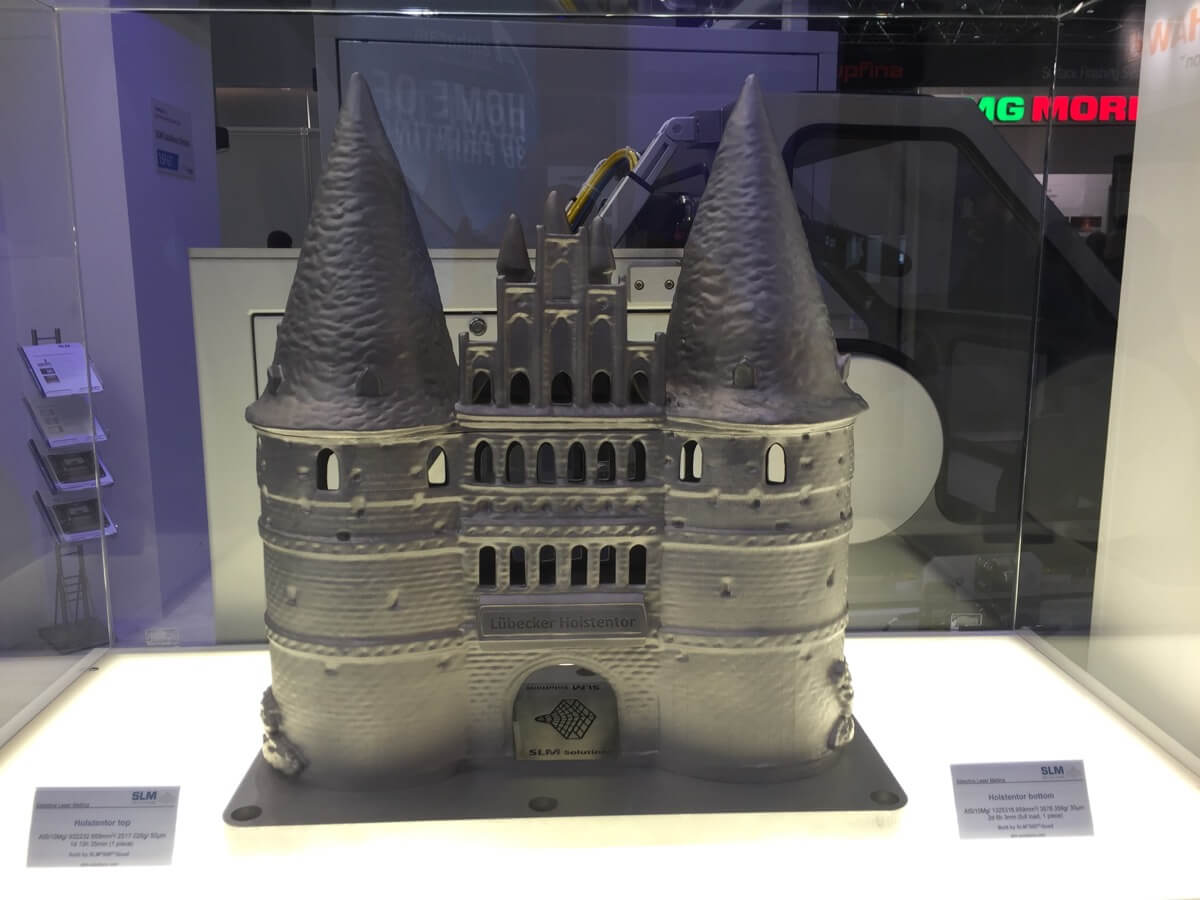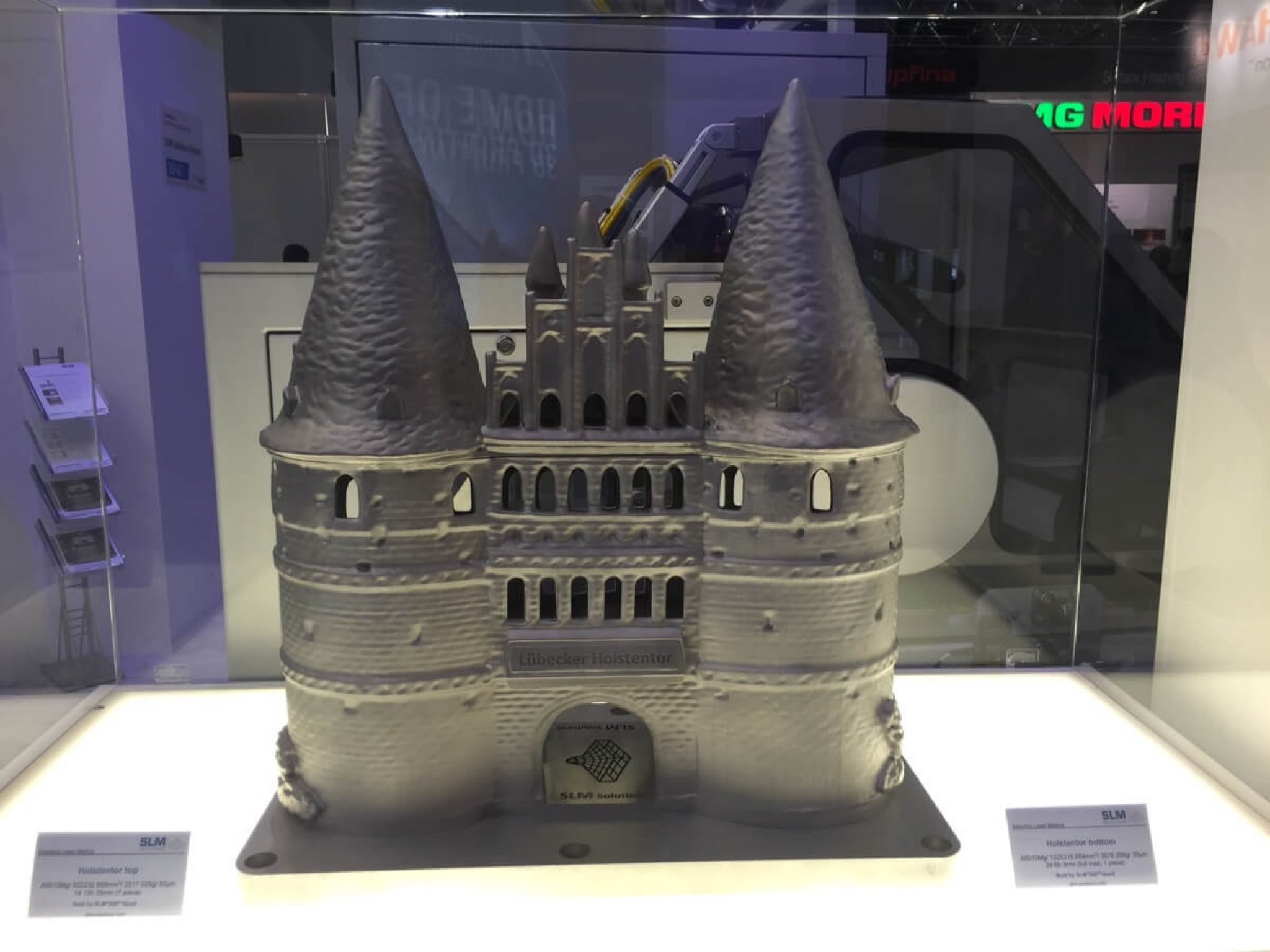 Software
The company makes use of Magic AutoFab software to work with CAD designs and .stl files.
This software offers ease of usage and is user-friendly. One can utilize this software for slicing the design as well as for the generation of support for the parts.
Customer Service
One can contact the support through the phone service or through the contact form available on the company's website. The company has everything that you would need to find the quickest answers to your problems.
From regular maintenance to support the hotline system, you are covered in every way. The company also provides field engineers when needed.
You can also access e-learning sessions and remote sessions for getting equipped with the necessary skills for operating SLA 500 HL or any other products that you purchase from the company.
Parameters Influencing Purchase Decision
3D Printer cost: The printer cost is high and that is the reason why its usage is sufficed for industrial application. Most of the industries that are not involved in mass production would rather prefer outsourcing their requirements to service centers.
3D Print quality: The print quality is nice. Better than most of the SLM 3D printers available in the market. With bionic design structure and topology optimization, one can print strong yet lightest parts. Nice surface finish.
3D Print speed: Better than the older versions released by the company and higher speed than many of the SLM 3D printers of its range. A great option for those printing in batches and utilizing the machine for regular use.
3D Printer capability: The printer can print complex geometrical designs with ease. You can expect it to be one step ahead of many 3D Printers printing with metal in terms of capability. With customizable system parameters and able to print its own parts (few of them), this 3D printer is capable of uncovering greater heights of 3D printing.
3D Printer Practicality: The usage is more for industrial space. Not fit for individual use. Applications revolving from aerospace to the automobile industry to medial implant sectors, the usability, and practicality of this machine is huge and broader.
3D Printer User expectations: With compact features and faster speed, the machine is a hit among those favoring SLM technology. A great release from one of the best SLM 3D printer companies, SLM solutions. One can rely on its preciseness and print quality.
Verdict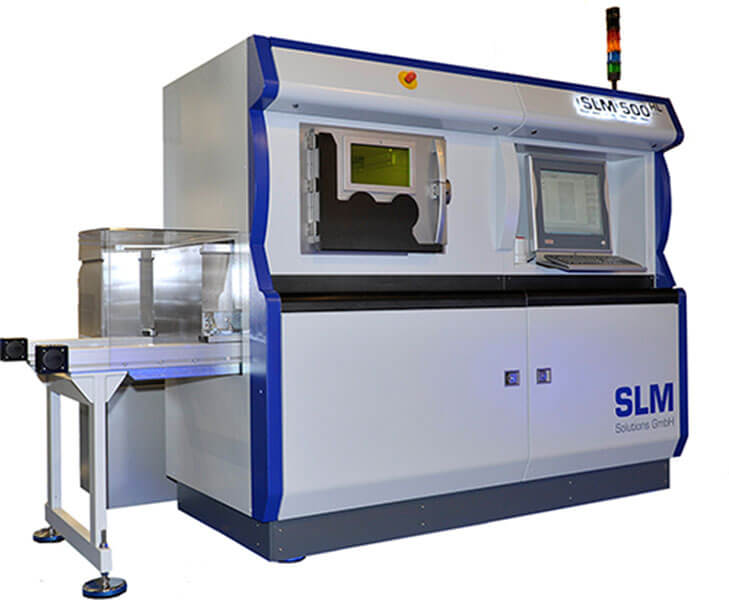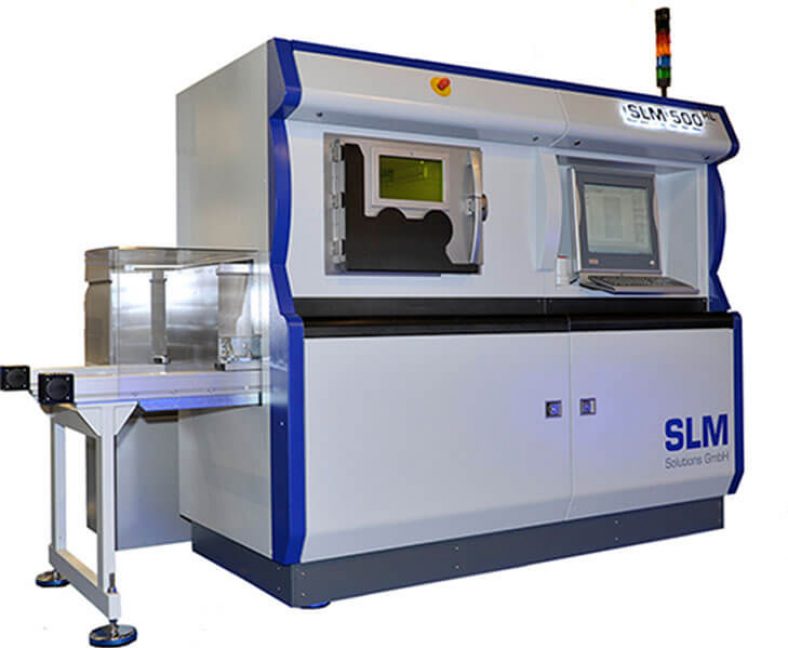 SLM 500 HL is equipped with great features that would help one manufacture safely and with the highest form of precision. The machine application is still to be realized.
With its strong presence in the aerospace industry, alongside automobile and medical implants, the future is very bright. The machine is capable of printing some of the designs that are not possible by any other method.
Moreover, SLM 500 HL aims at reducing the production cost and improving the print speed to incomparable limits. SLM Solutions is known for offering the best options to the market and SLM 500 HL is one of its finest creations.
Meeting the limitations of the past releases and working to fix the same, SLM 500 HL is a very competitive machine.
It has already left many other SLM 3D printers of higher range behind the race. This is a great choice for industrial usage.
SLM Solutions SLM 500 HL
Among many SLM 3D printers, SLM 500 HL has an edge of quality and ease of operation. One can think of this machine as the best fit for those working for large scale production for medium sized parts.
PROS
Inclusion of twin 400W or 700W fibre lasers
Usage of quad overlapping laser processing
Closed-loop handling of powder material
Access for Integrating lasers independently as well as in parallel
Reduced production cost for high volume metal parts. At the same time saving material
Improved gas flow and recirculation
Enhanced Print Speed
Open software architecture and customizable system parameters
CONS
Left over powder over build platform after 3D printing
Limited for medium sized parts printing
Post processing required for support removal
Not feasible for individual or company usage