In the year 2012, few designers, after printing a job on a 3D printer, observed that they have missed out on a line in the part.
Since they had waited fourteen hours for this job to get completed, they decided," why not keep it the way it is and make it a pen?" The name of these designers is Maxwell Bogue and Peter Dilworth.
The credit for developing a 3D pen is given to them and Daniel Cowen of WobbleWorks Inc. In this article, we are going to talk about 3D pen ideas that you can create.
3D pen is also known as 3Doodler, its available in three models:
Start: the special design of 3Doodler for children. According to the claims by the developer, the pen is safe for kids, the tip of it does not heat up, and instead of plugging it in a cable, one can charge it and then press the "On" button for using the pen.
2.0: The size of the previous version of the Doodler is changed, its tip size is changed, it is smaller in design and has a quieter fan.
EDU: Designed to be used in schools for generating an element of creativity, this pen is certified to have pedagogical quality by Education Alliance Finland.
Eighteen cool 3D pen ideas
As mentioned before, this device was discovered for correcting the flaws which were made during 3D printing by a 3D printer.
So, obviously, you cannot expect it to have the same amount of print volume that a printer can produce, but you can expect good quality of parts and functional prototypes that are used for a different purpose.
They are easy to handle, small in size, and cost very little. Below mentioned are some examples that you can create using a 3D pen.
Artificial butterfly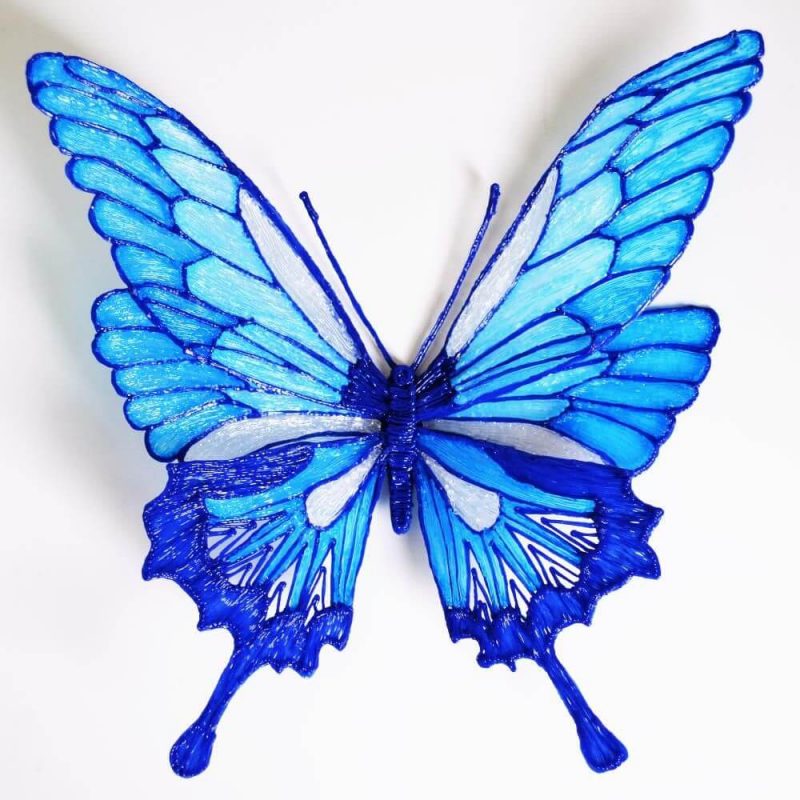 Credit: pinimg.com
There are three 3D pen ideas that you can download from learn the 3D doodler website. The picture shown on the website has the leaves covered around the butterfly.
The other two apart from Butterfly are named Butterfly #2 and Butterfly #3. The difference between one, two, and three, as seen from posted pictures is the color, the way in which wings are created.
The last one looks more accurate and complete than the other two, but you can decide your favorite. And ask your kids about their favorite and download accordingly.
Travel Tags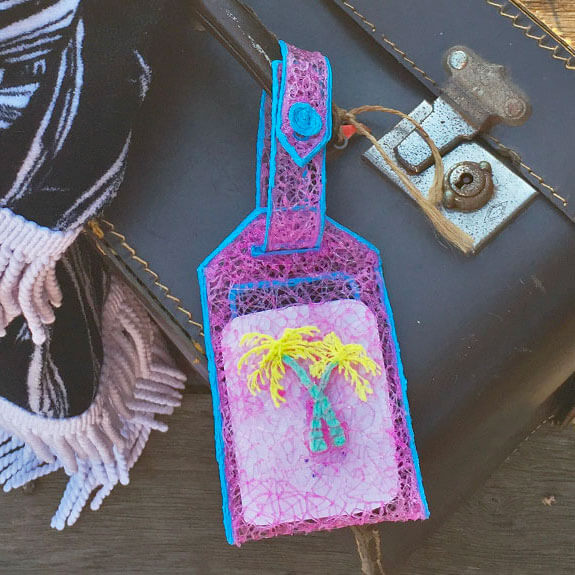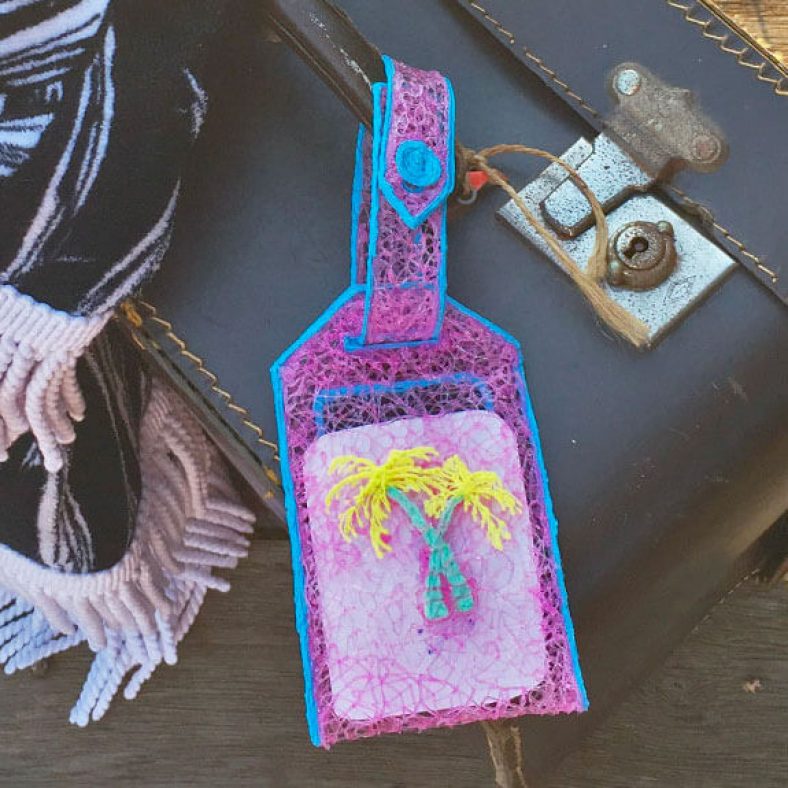 As mentioned in the About tab on her website, she is an artist, designer, and maker who has an extensive background within the fashion industry.
Erica Gray terms herself to be initially influenced by garment design and fabrication processes. Her current work includes much of the principles adopted from 3D technologies.
Gray creates amazing travel tags from 3D-Pen Create, FLEXY-Filament in the colors of your choice, the Create Doodle Pad, and a label template. You can learn how to create them from 3D Doodler, Erica's travel tags.
Bobblehead Cowboy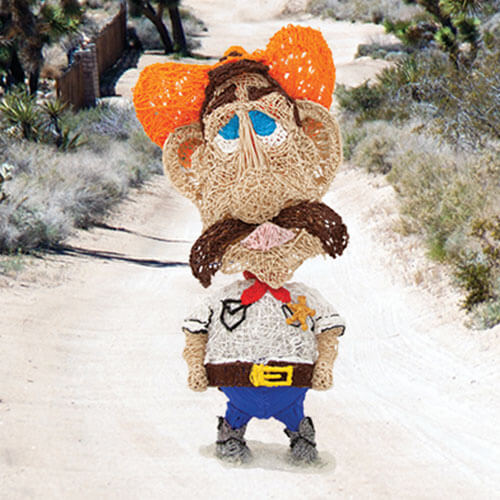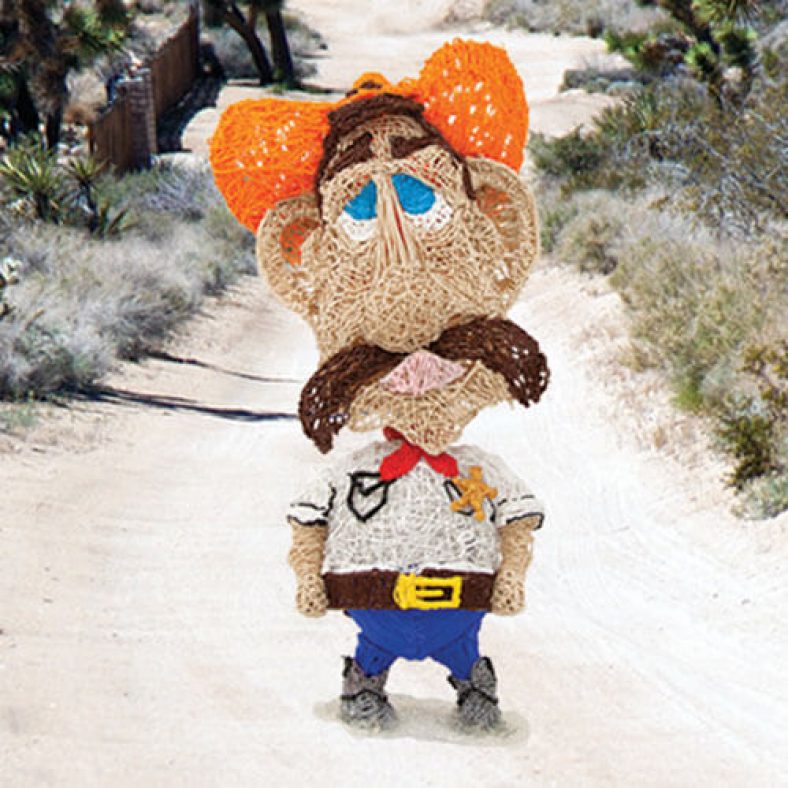 The posted picture on the learning 3Doodler website shows a mustached, big head, a hat-wearing man walking on snow with a white shirt, a red-colored bow, a dark-colored belt, blue-colored pants, and shoes probably of a gray color.
As complex it reads out, so complex it is to create. Thanks to the step-by-step information given on the website that you can follow and easily lead to the making of this cowboy.
Design a là, Frank Lloyd Wright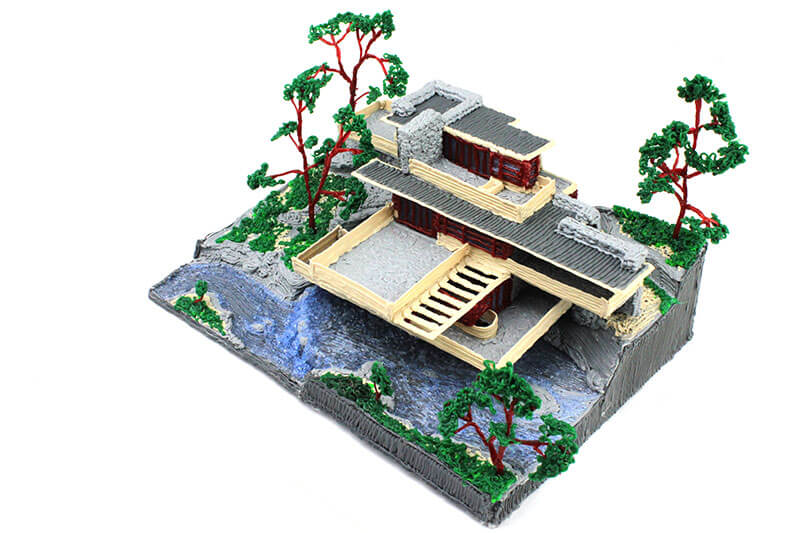 This is a scaled model developed by Cornelia Kuglmeier, who is an artist and teacher with having a passion for architecture.
She has recreated models with details of several world-famous buildings, including the scaled replica of Sagrada Familia basilica in Barcelona.
This model is derived from American start architect Frank Lloyd Wright, known for architectural projects. What works in the favor of Cornelia while using 3Doodler for creating scale models is the idea, a steady hand, and a lot of patience.
So, if you too have all of that, why not try your hand at these 3D pen ideas?
Thanksgiving Turkey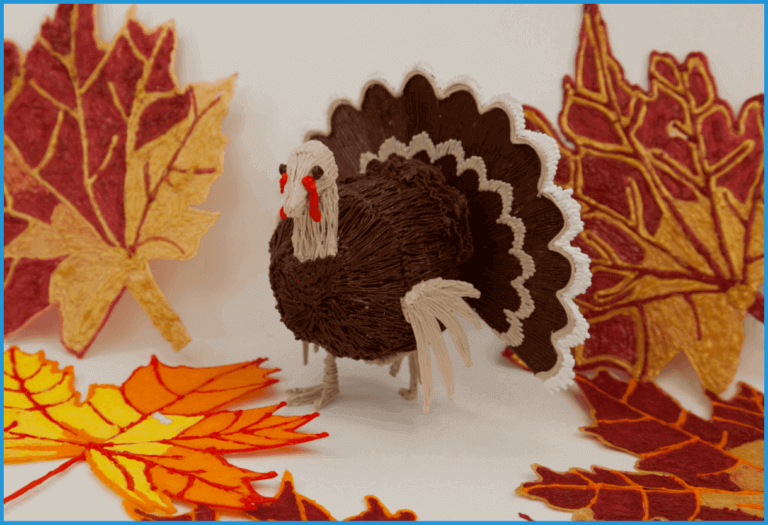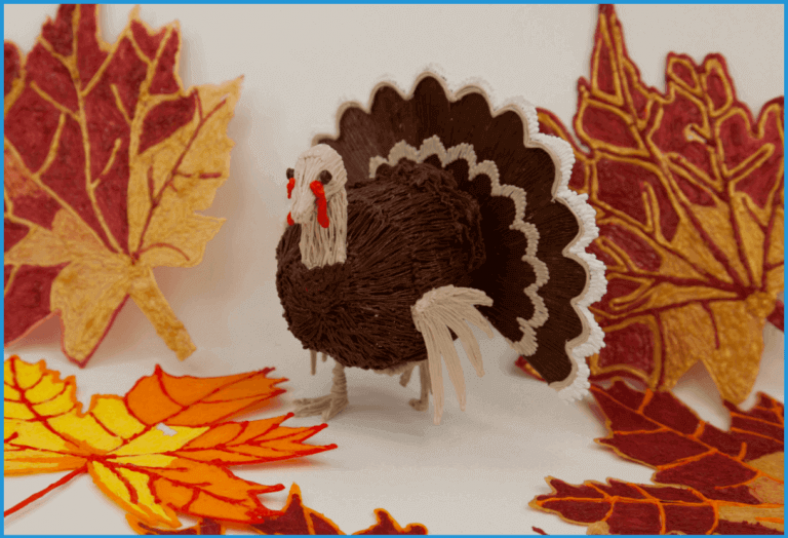 This cute giant bird will cool on your desk, on the desk, or showcase of somebody else whom you wish to give as a thanksgiving gift.
The front and back views of this bird's stencil is given on the website, which you can see and get the guidelines from.
Apart from that, under the bird's posted picture are some other ideas related to the bird, like Thanksgiving decorations, bird feeders, and birds, which you can also download if you wish to.
Showpieces of characters inspired by games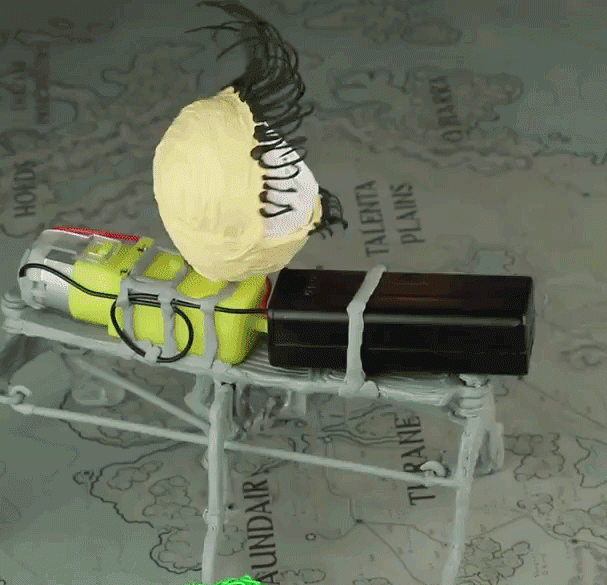 Created by Giordan who is a maths teacher working on a Ph.D. subject, has the hobby of telling stories. Now you know from where does the inspiration to create these objects come from?
For having a subsequent battle on the board game you can use these created parts by a Doodler and also use them to tell stories to your kids. You can also make these models to keep your kid indulge in play while you are busy.
Rhinoceros Beetle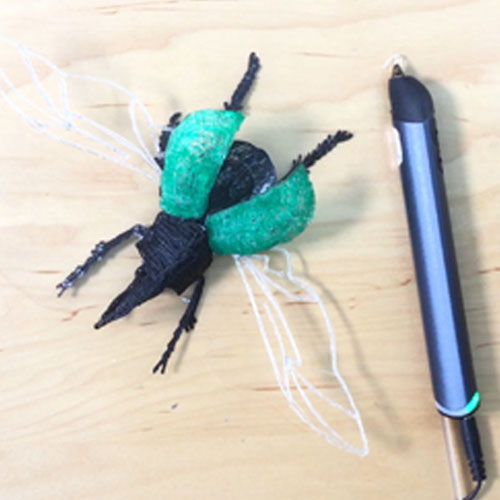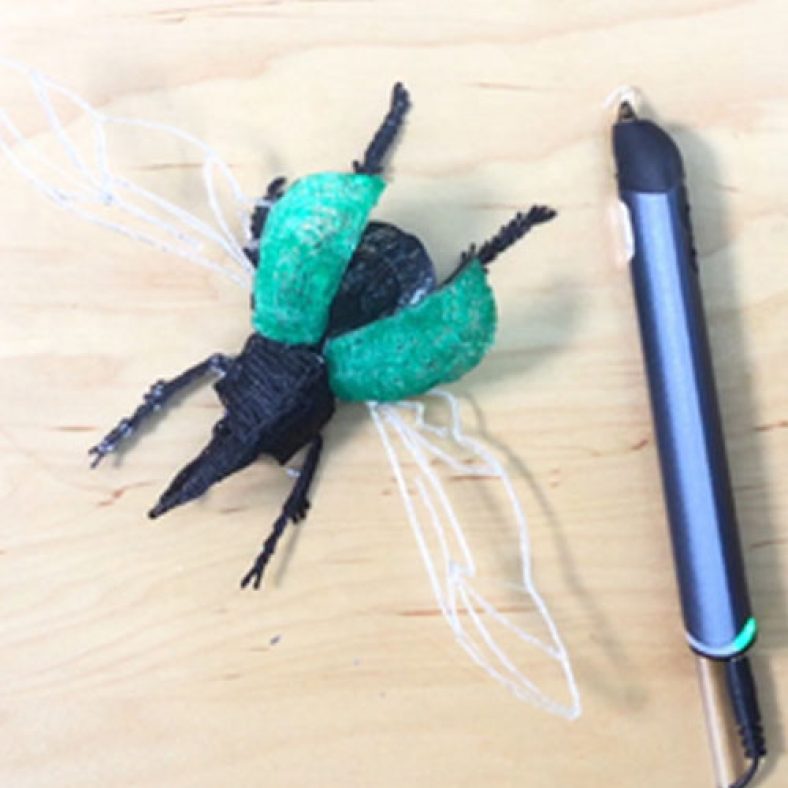 Here is a Rhinoceros Beetle that won't bite. You can download its 3D pen stencil from the learn 3Doodle website.
Its wings are plastic in color, the hands and legs are tried to be colored in black whereas the feathers are different in color.
Even in the picture, it does not seem to have a good surface finish but that is understandable as it is created using a 3D pen and not by 3D printer.
It can be a good toy to play with and pass time with.
Makeup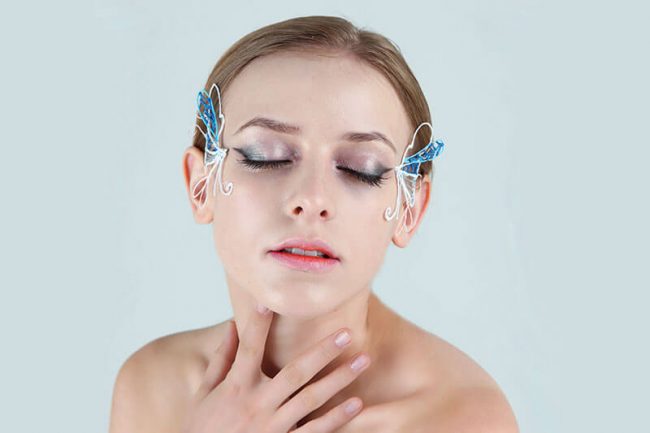 For taking her makeup artistry to another level, Kim Hyun-Kyung was looking for something that could express a new and creative object when she stumbled upon the idea of 3Doodling.
She has grown up in Seoul, South Korea, and is a 24-year-old makeup artist. This makes up the creation of her is by a 3D pen that allowed her to explore shapes and concepts in combination with visual effects and makeup.
She shared the relief of creating something without having to follow the tedious 3D printing process.
Submarine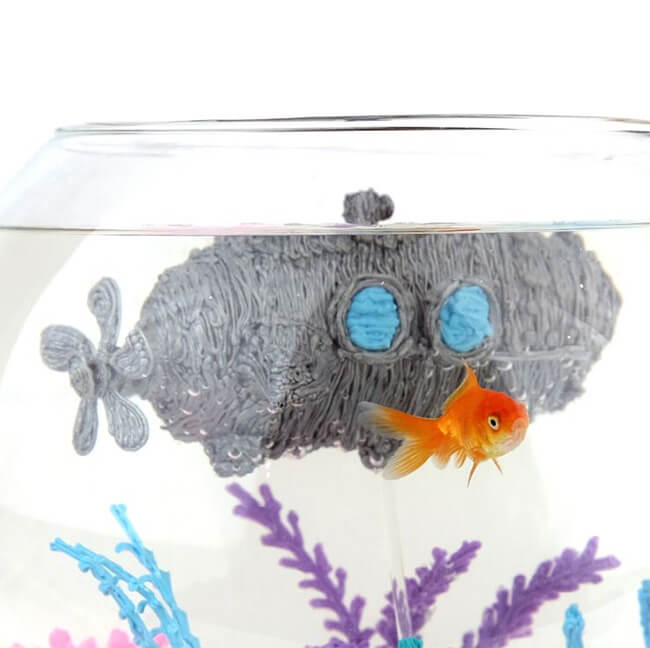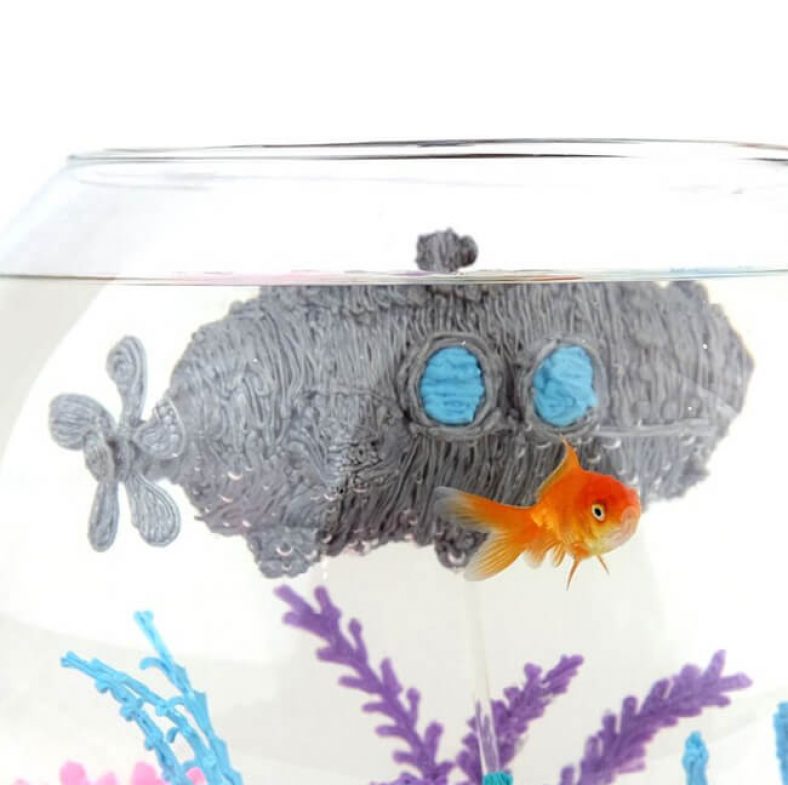 If you have an aquarium, here is something to accompany your fishes. It is one of the most simple 3D pen ideas presented until now on the list.
Also, if there is only one fish in your aquarium, you can have this submarine to accompany that fish.
Those who do not have an aquarium can use it just to for their kids who like to play inside water. It is available on the 3Doodler website.
Cycling Accessories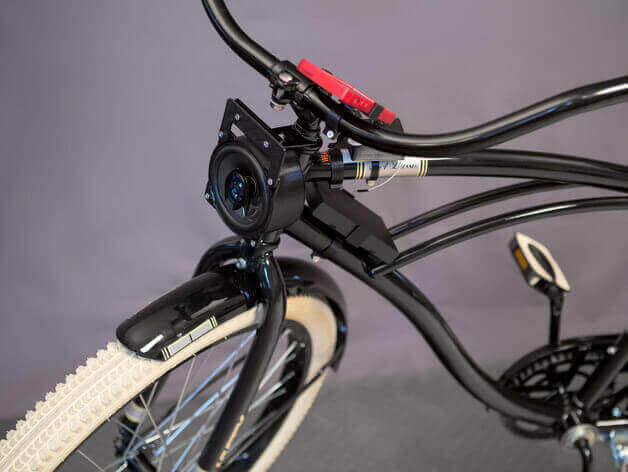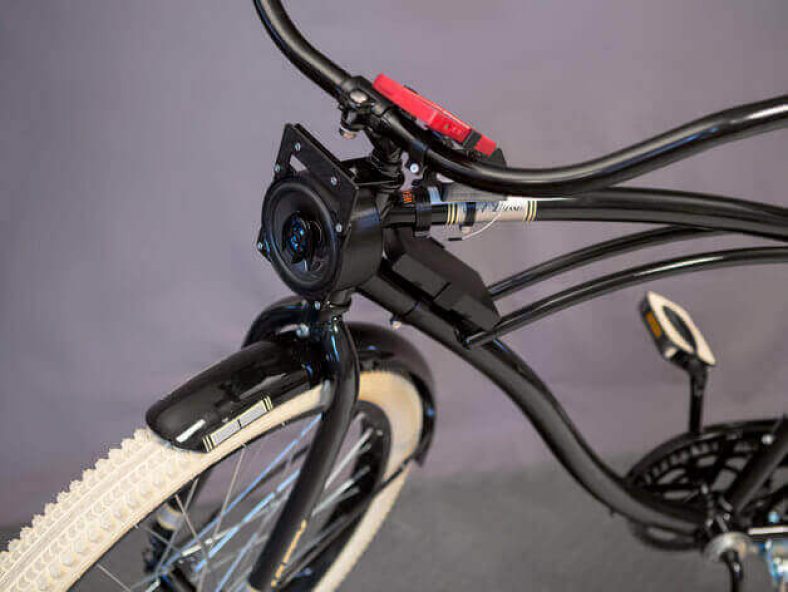 Kelley Toy Marketing Director of 3Doodler teamed up with Samson Wong, the Product Development Engineer for conceptualizing and testing a series of solutions for common cycling needs.
Here is a truly essential creation useful for one's need, created from 3Doodler. Although termed as a cycle accessory, this can be tried out with other two-wheelers as well, as it is tested on road.
If you have a two-wheeler and wish to customize it, using a 3D pen, why not check this out?
Coffee Mug Decoration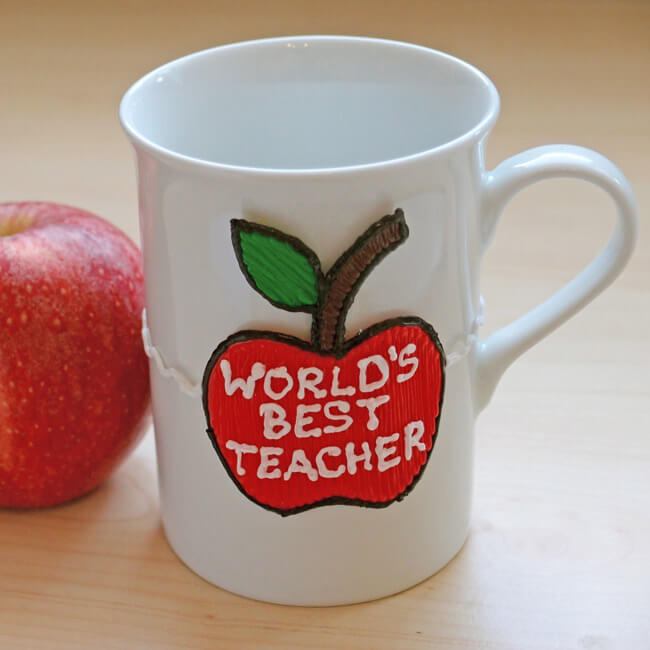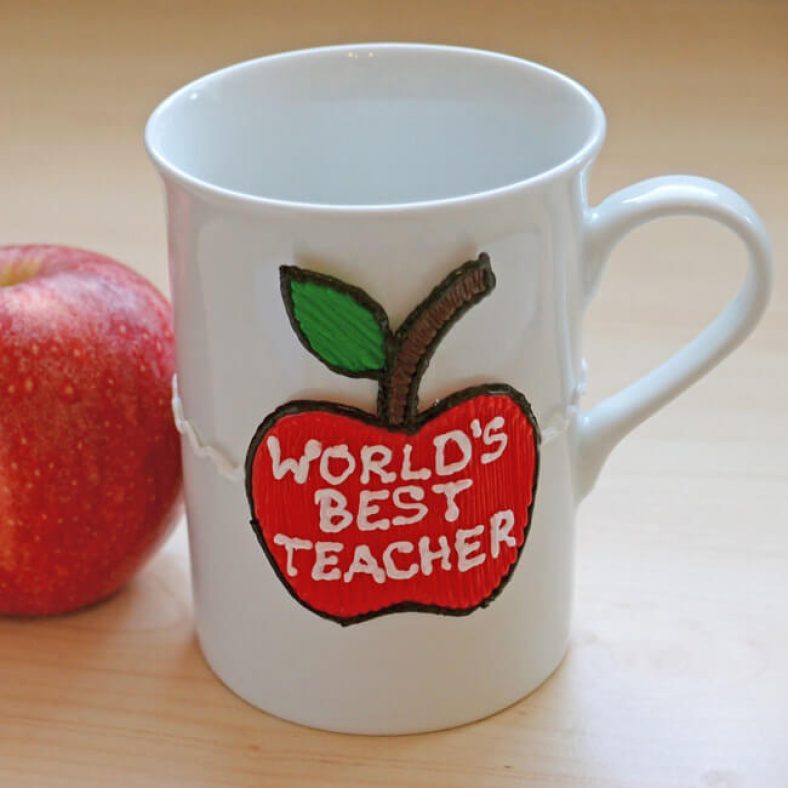 From the simple white color to some color designs. From seeing our own photograph on the mug to led lighting. What has not been tried on a coffee mug to decorate it more than what it generally looks like?
Here is one of the many 3D pen ideas to decorate your mug like no other in the world. You can write words as you feel, customize it for the person you are buying this mug. This design for creation is available on the learn 3Doodler website. 
Model figures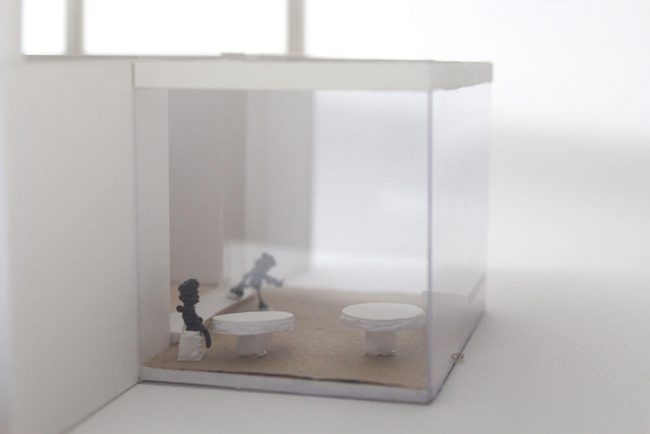 Nikka Francisco, an undergraduate at the Savannah College of Art and Design, who is also a 3Doodler design intern, has come up with the concept of modeling figures.
Be it decorating the blank space or creating small scale models that signify something, on the whole, she is using 3Doodler in an amazingly eccentric way.
She claims how she didn't plan all this out, instead, it came up to her as she started developing more and more. If you are a fan of small ideas that have a larger impact, why not check this design out on the website.
Easter bunny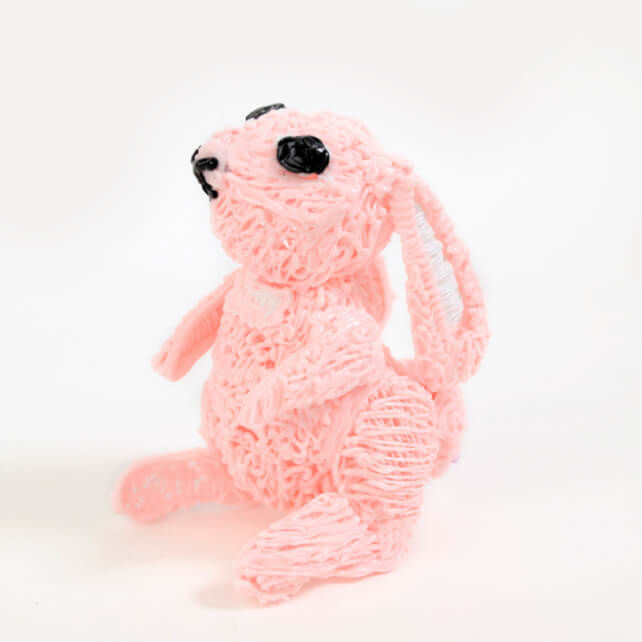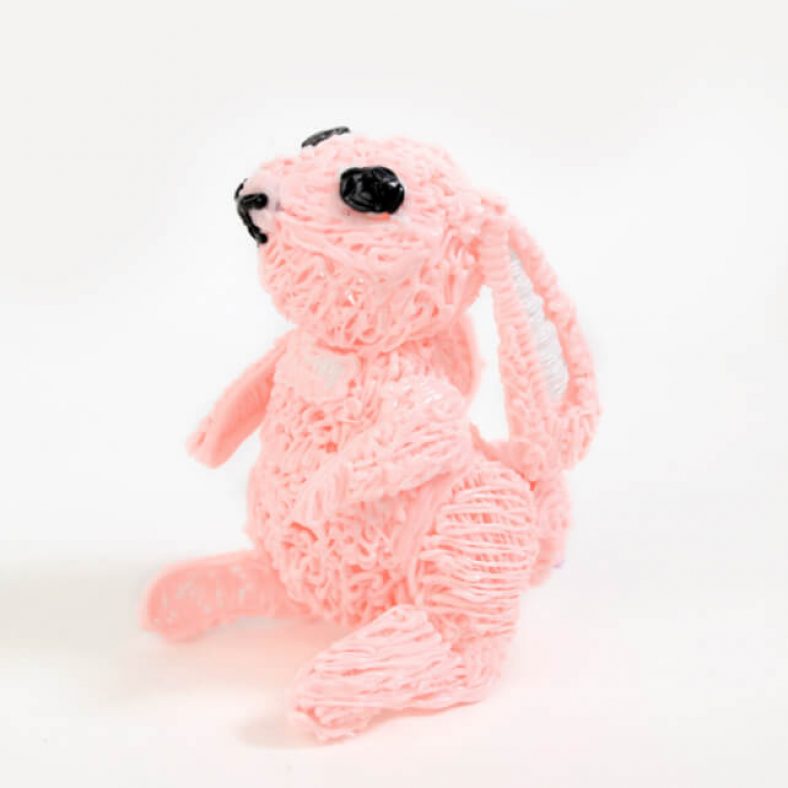 If you are fond of cute models that can be kept on your desk. Or, if you have someone to gift cuteness too, this easter bunny can be a good gift for yourself or the other person who is in your mind on easter.
Created from the 3Doodler, the bunny's stencil can be downloaded from the learn 3Doodler website. The stencil has all the parts and the best part about creating this is, you do not need to take care of a lot of straight lines.
Mobile Phone Stand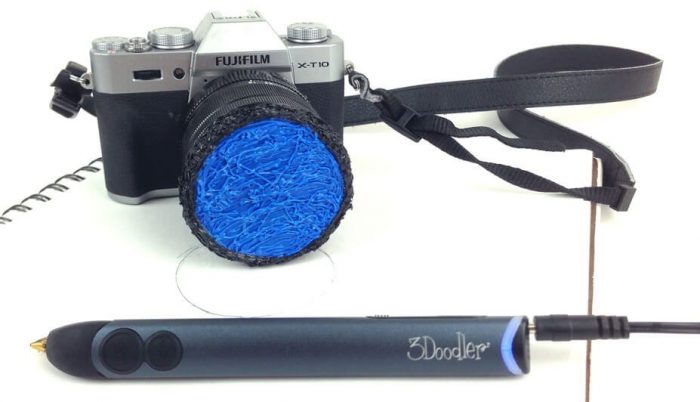 Recommended on learning the 3Doodler, this tripod can be really useful when you wish to see something from your mobile phone using a stand that can be of some specific height.
The recommended material for creating this via a 3Doodler is ABS. This is a smartphone tripod that comes with adjustable legs and Flexy feet that can keep it standing at the exact place, you wish it to stand steady.
The best part is you can watch a movie on it, while you are sleeping in your bed.
Airplane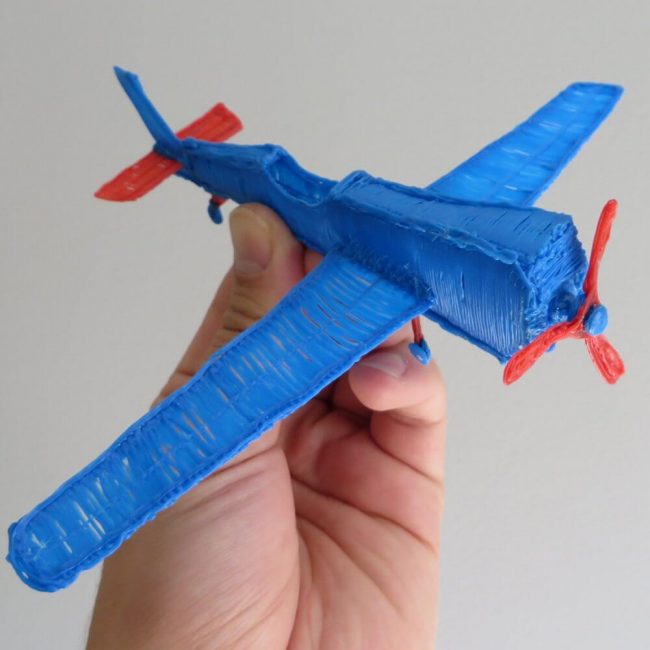 As a kid, who does not like the idea of flying in the air like the birds. In fact who isn't curious about the reason why airplanes can fly and humans cannot! Or speaking about nature, why birds can fly and humans cannot!
If such curious questions by your kid do not mind you much to answer your kid with philosophical answers and scientific examples, here is one of the good 3D print ideas to create using 3Doodler available for download from learning the 3Doodler website. 
Repairing your scissors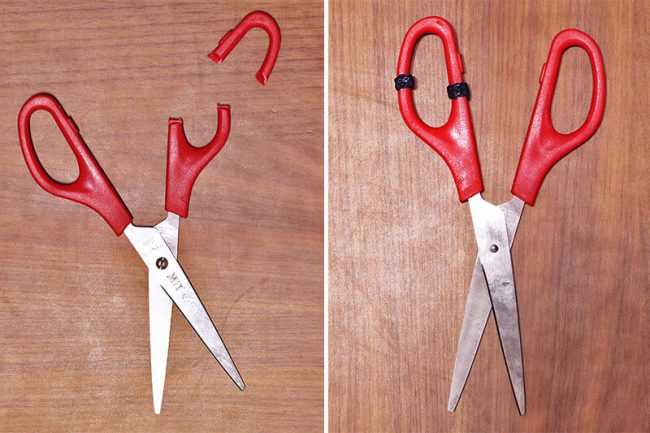 A common problem with scissors is the breaking of the holders from where your fingers can comfortably travel in the motion that is necessary for you to cut the paper that you are willing to using your scissors. And when this holder breaks, what can you?
Well if you have a 3Doodler, here is an option that you can download the stencil of and create the part needed to repair your scissors and actually repair them. Curious? Come check this very very useful option on the 3Doodler website.
Action Figure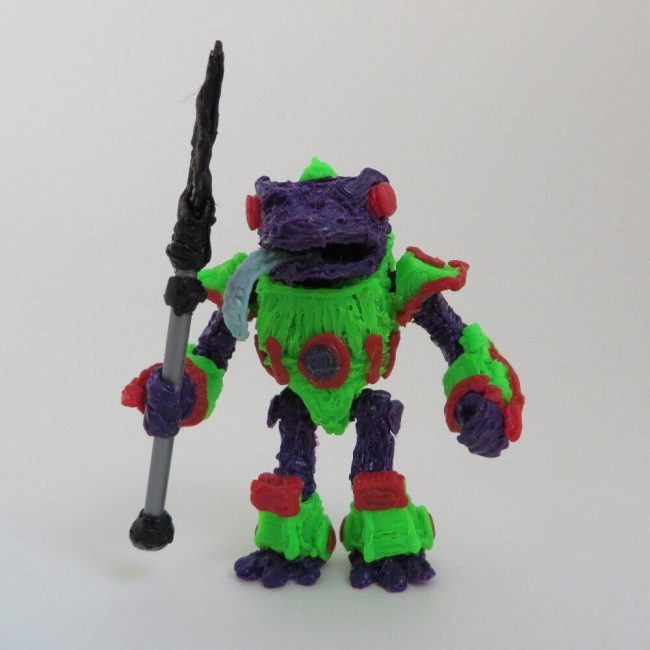 Bright colors, weird legs, bigger legs than humans, this action figure can be a perfect toy to play with your kid on a Sunday morning. It has an arrow that hunter-gatherers used in history for gathering their food.
You can tell your kid a story about this, teach him how to fictionally play with it, and extend your kid's imagination. The stencil of this creation is available on the learn 3Doodler website.
An architectural Structure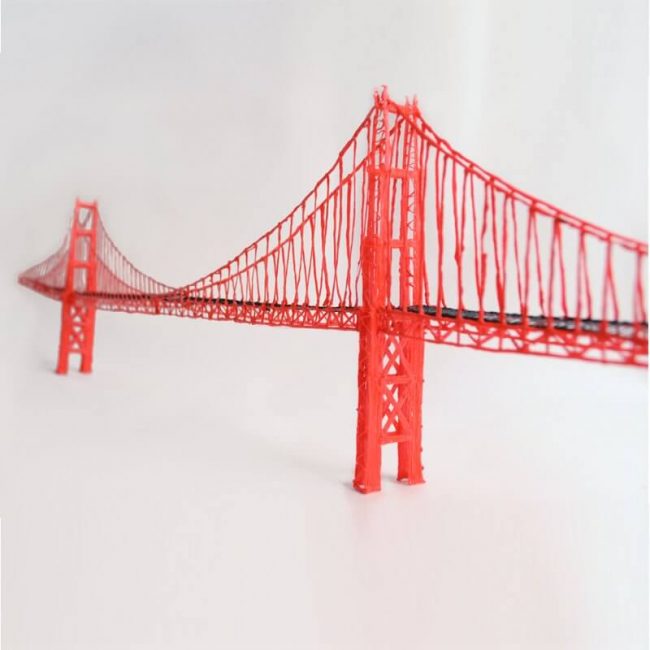 As mentioned above, a very creative designer has used 3Doodler for making a scaled version of an existing building. In the same manner, this doodler can be used for creating the Golden Gate Bridge. Check out the stencil file that you can download from learn the 3Doodler website.
The Conclusion
The idea of creating with 3D pen ideas is still growing and a lot of designers are working day in day out to find areas where this technology can really be helpful.
At the moment it is primarily used for helping out while dealing with kids, by creating showpieces and toys for them. So, if you have a kid at home, and a 3D pen, why not doodle something out from the above mentioned 3D print ideas.
These are ideas that you can learn how exactly to create; from the website learn the 3Doodle website. Explanations on the website are extremely helpful in creation as they are stepwise.
You can even download the stencil file and get it created online from the service providers. Overall the idea of doodling and realizing for real is full of fun!