One of the perks of using 3D printing technology is that it allows you to print all your essentials needed while traveling.
So, instead of buying it online or offline, you can home-make it if you have a 3D printer. Or, you can order them online from a 3D printing service provider.
You can also download the 3D design file that'll enable you to print the essentials needed on your trip from 3D design file repositories.
All in all, there are many options that this technology provides you. And these options are less complicated than the other ones at your disposal.
In this article, we intend to provide you with some of the most captivating options for the backpack and other essentials that you'd need for your trip. The specialty of each one of these options is that it can be manufactured using 3D printing technology. Also, the 3D design files of these necessities are available for download on the websites that provide services of 3D printing.
Engrossing 3D designs for Backpack and other essentials for your trip
Did your past ponderings make you think about a technology that'd grant the flexibility of creating nitty-gritty for your trip at your home?
3D printing is a technology that lets you download a design file of a Backpack or a mini hairbrush, soap dispenser, camp light, or maybe a customizable comb.
After downloading, you can upload the file to a 3D printing service provider and enter your shipping address to ensure the product reaches you.
And in case you have a 3D printing machine, the cost of which starts from as low as $170, you can manufacture the item at your home.
Magical, isn't it? So, let us find out the places where you can get these files to start 3D printing these essential items. All you got to do is, keep reading!
Brown Leather Travel Backpack 3D model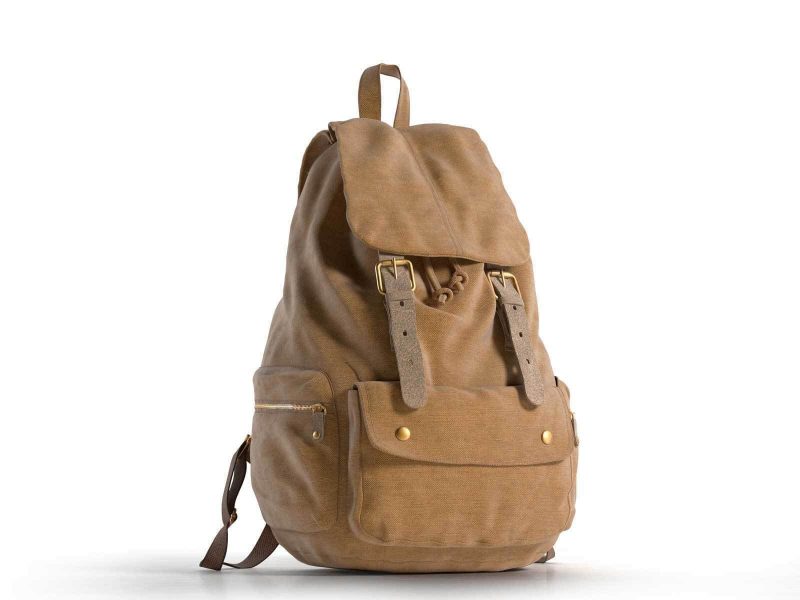 Available in various file formats, this Brown Leather Travel Backpack 3D model is something that those who do not know, would not be able to differentiate from the backpacks created using traditional manufacturing techniques.
The 3D design file obtainable from CG Trader will cost you $18, but that's worth it.
The Backpack made from this design will have a texture all over its body and a detailing design.
You can also request the designer to provide you the design file in 3D Max Corona, 3D Max Vray, OBJ, Cinema 4D + Corona, Cinema 4D + Maxwell, and FBX format.
PolyMesh is the Geometry type used in the 3D design of this Backpack that has two small side pockets, one small front pocket, and a main large pocket.
Universal Charging Dock For iPhone and Android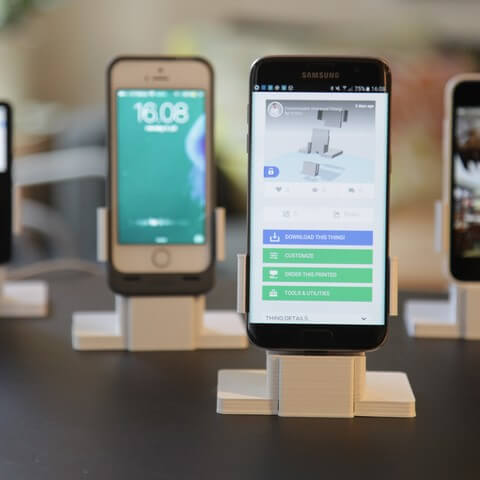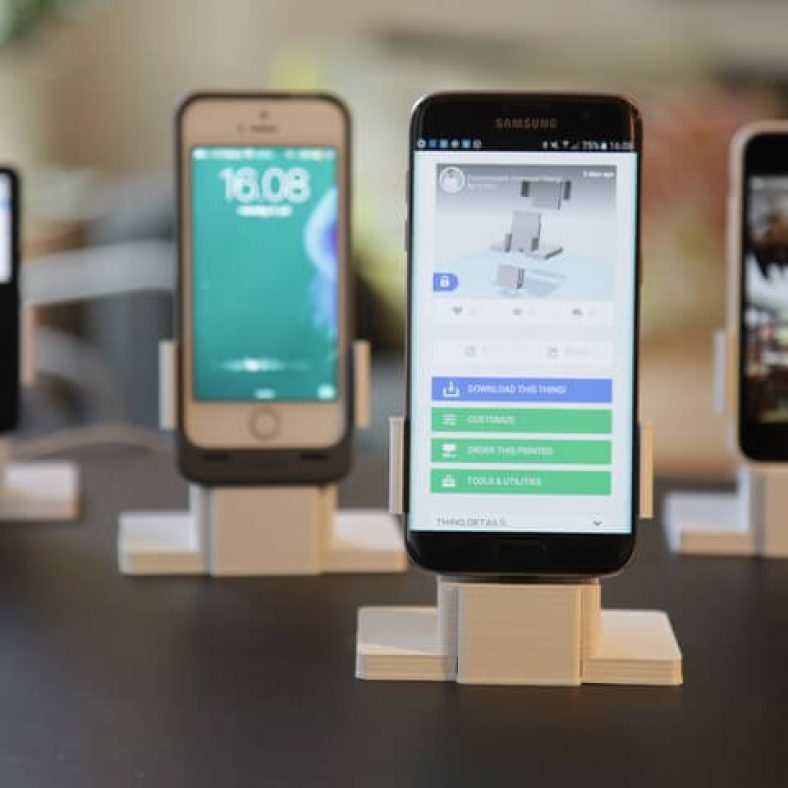 What else could sound more like a god-gift nowadays than a phone charging station that you can carry while traveling?
You can download the 3D file of this phone charging dock in STL format from Cults for free.
The specialty of this charging station is that your phone remains in a vertical condition.
Keeping your phone this way diminishes any chance of stepping over it, as there are if your phone is horizontal.
The maker recommends you print the charging station's base and choose the correct connector adaptor and the top holder for your phone.
First Aid Kit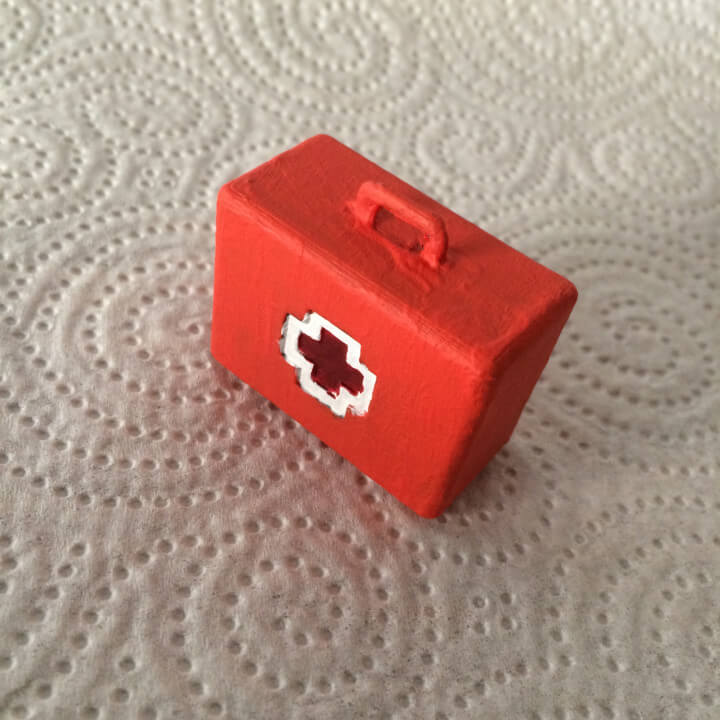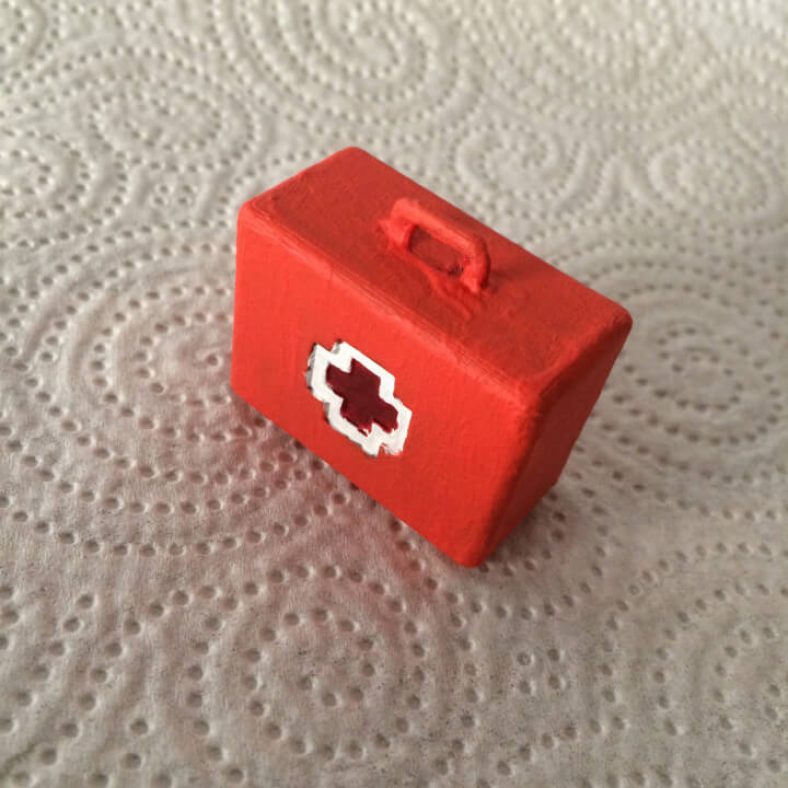 After safeguarding your phone's battery, you also need to protect yourself while on a trip, needn't you?
Can be printed using FDM 3D printing technology, this First Aid Kit's design is available for download on MyMiniFactory.
According to its 3D design file, the kit is 151 mm * 151 mm * 10.5 mm in dimensions.
If you do not prefer printing this essential for your trip using flexible filament, you can also modify the design.
Using this box, you'd be able to carry anything ranging from the very fundamental bandages, safety pills to anything as serious as allergy pills.
While the time of writing, the file has 230 downloads to its name.
Mini Mate Travel Chess Set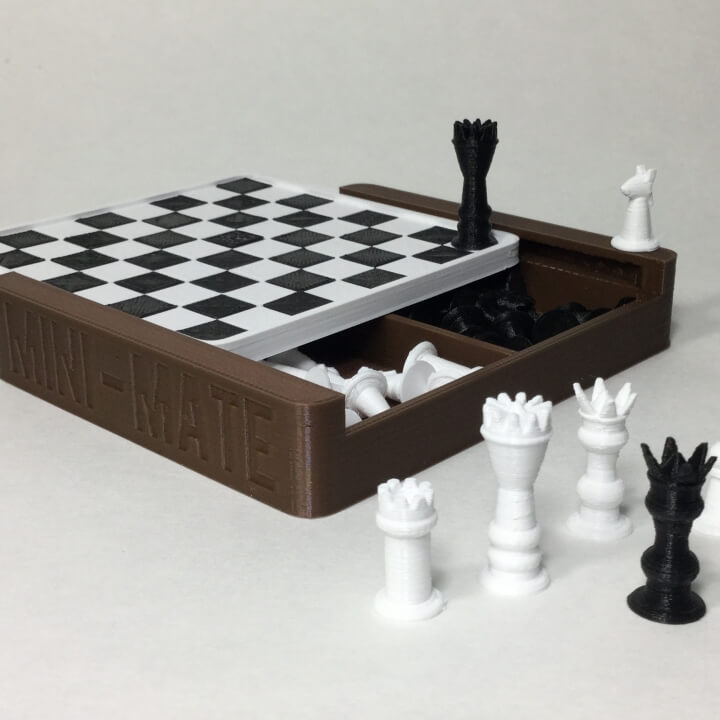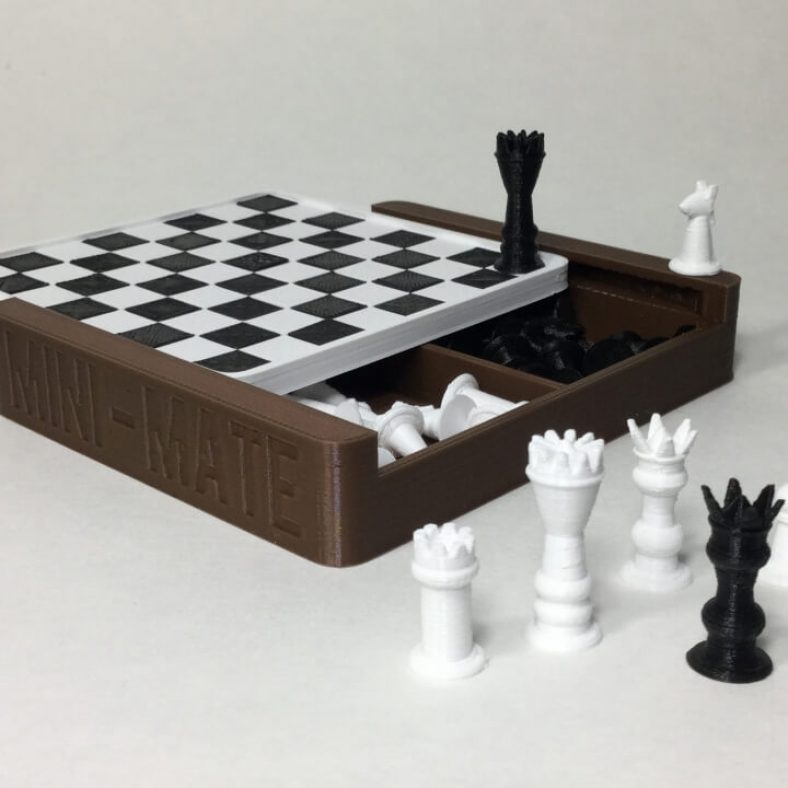 The most important practical thing to carry while traveling on a trip is something for your entertainment.
Because frankly stating, who knows what uncertainties the trip holds for you?
You can download this Mini-Mate, fully printable, pocket-sized, travel chess set design for free from MyMiniFactory.
The maker of this 3D design recommends you use two grooves on the box to support it.
Printing this 94 mm * 94 mm * 2 mm chess set can be accomplished using FDM 3D printing technology.
According to the maker of this 3D design, the printing takes anywhere from 284 to 294 minutes.
Bags Set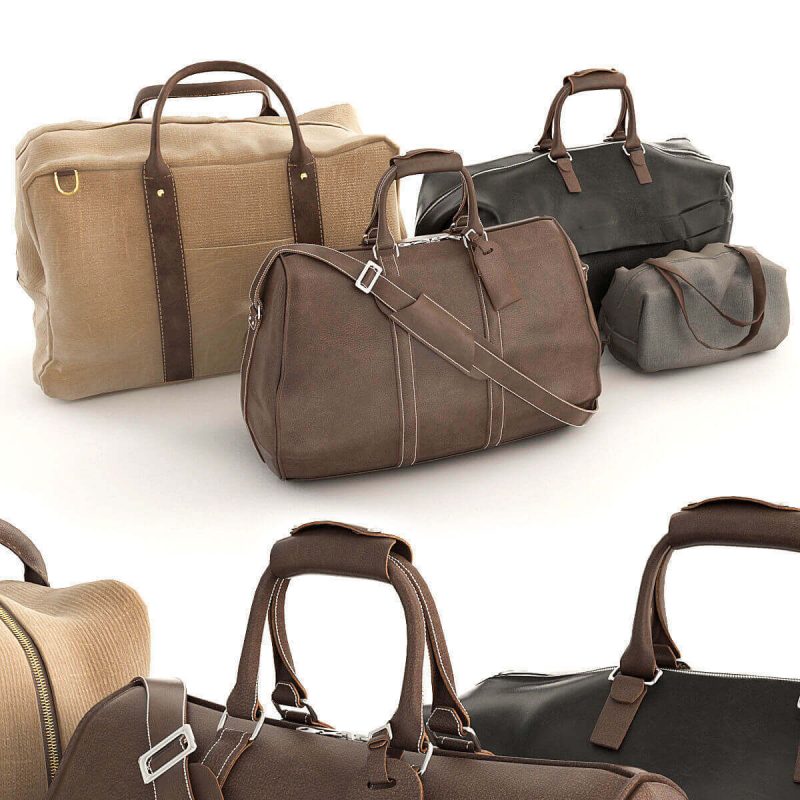 When you are not traveling alone, but with your family, you'll not just one Backpack, but a complete set of bags.
And that's when this 3D design available on CG Trader for $49 will be useful. Two big bags, a medium, and a small bag would be enough for carrying your complete family's clothing and accessories on a trip.
The geometry of this 3D model is in the form of Polygon Mesh. It has 178,227 polygons and 209,665 vertices. Bags set's 3D design is available in Max 2014, Max 2011, Fbx, and Obj file formats.
Customizable Comb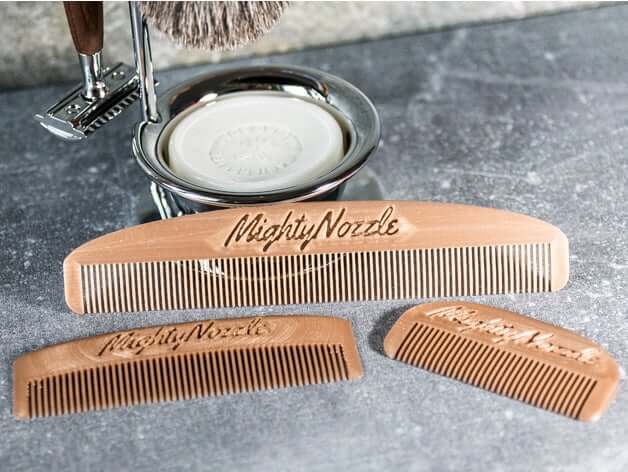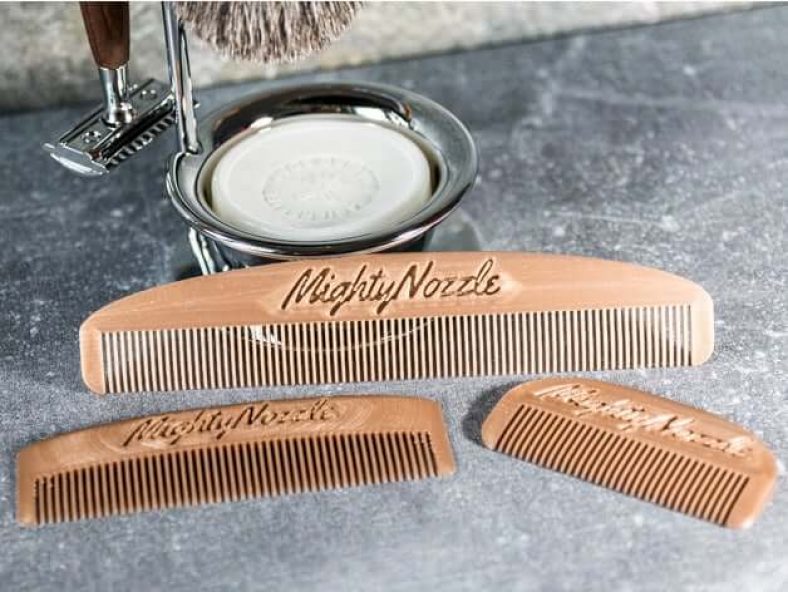 Keeping yourself tidy on your trip becomes an essential deed to do. Especially, when you have to travel to a longer distance and yet keep yourself neat.
During such conditions, having an easy to carry comb becomes a useful asset.
This customizable comb's 3D design is accessible for free on Thingiverse lets you comb your hair, as well as beard.
There is a specialty of this comb, which made us write it with the adjective "customizable" prefix.
Even if you forget this comb anywhere on your trip, people will be able to know that it's yours because of your name imprinted on it.
The maker recommends printing it with a resolution range of 0.12 to 0.20 and 85 to 100 percent infill.
Camp Lamp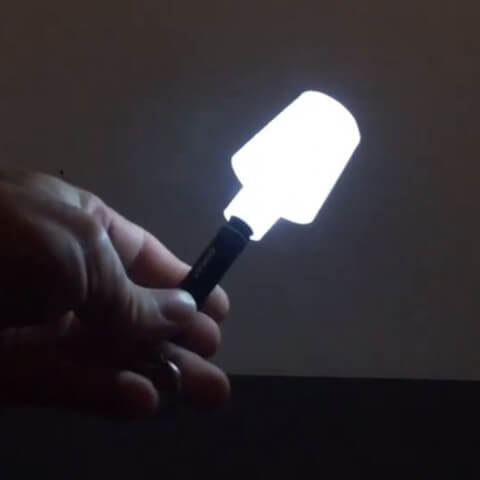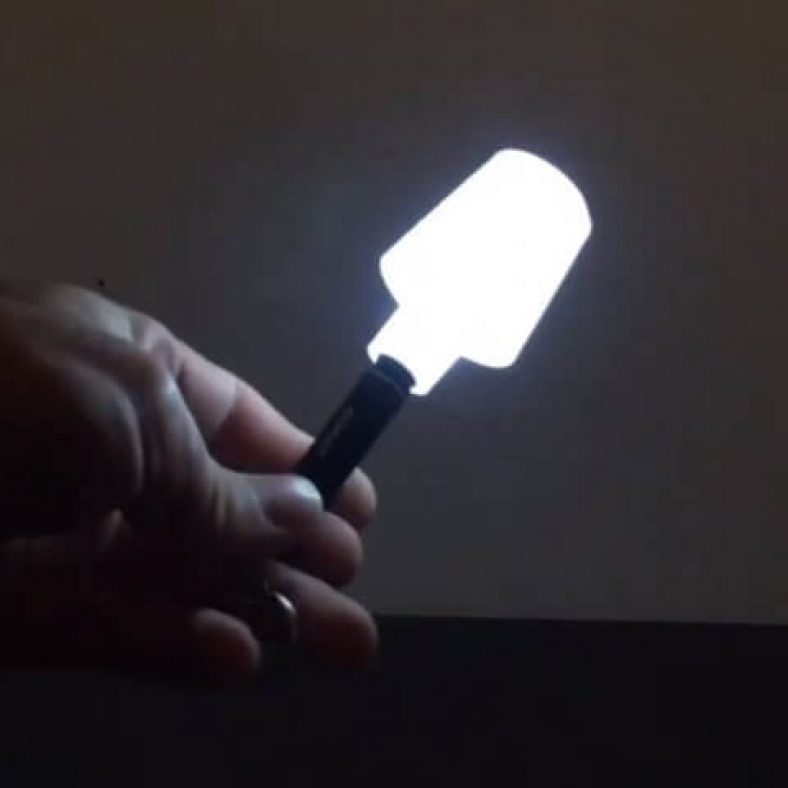 In case your trip includes stay at places where there are chances of darkness; you'd want to carry a torch or a small lamp with you, wouldn't you?
The Camp Lamp 3D design obtainable from Cults would account for an easy to carry, enough light-giving lamp.
You can download this 3D design for free. And then, if you have a 3D printer, manufacture the lamp at your place. Else, upload it to a 3D printing service provider.
This Camp Lamp's 3D model is present in STL format. The hole for the flashlight has a diameter of 12 mm.
But, you can also scale the lamp and ensure it fits into your flashlight. The maker suggests you print this model in a transparent filament with a low infill of around 10 percent.
Toothbrush Case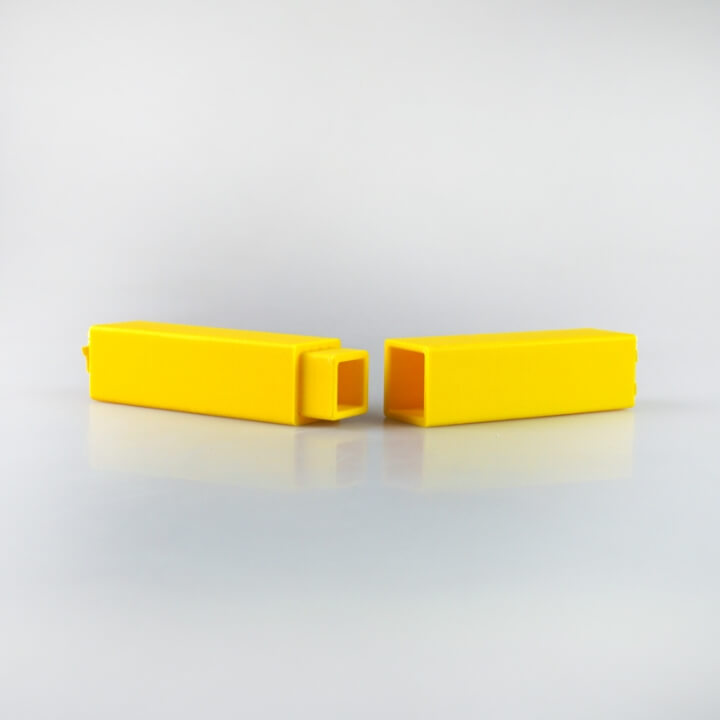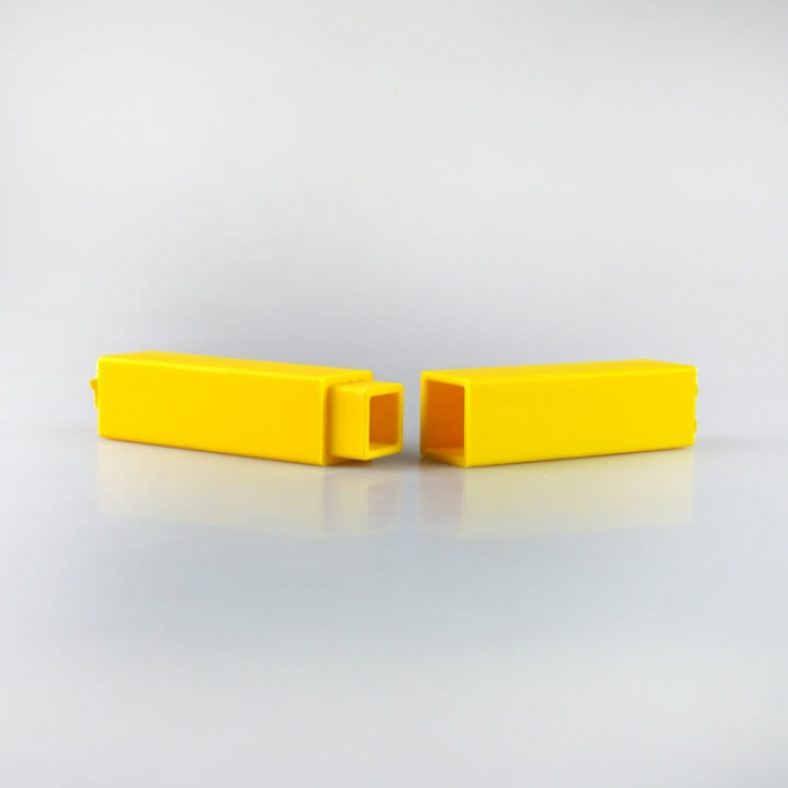 First of all, honestly answer yourself while reading this question. How many of you forget to fetch your toothbrush on a trip?
This habit of not remembering to carry one's toothbrush is as common as searching for more paste from the toothpaste packing, even after knowing it is over.
Printing the Toothbrush Case 3D design available on MyMiniFactory will not only ensure that you keep in mind your toothbrush while traveling but also restrict bathroom bacteria on it.
You can download this design for free. According to the maker, you should print the case at 0.2 mm layer height with a 10 percent infill.
Do note how printing it will utilize 65 grams of filament and 460 minutes of time. The dimensions of this Toothbrush Case are 30 mm * 30 mm * 115 mm. It's available in two pieces.
Deviantart Bag 123D SCAN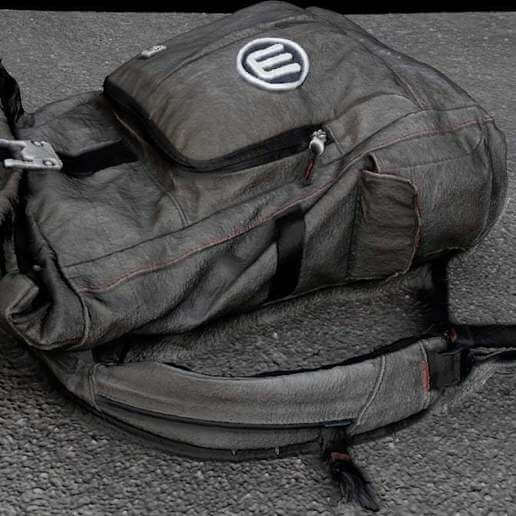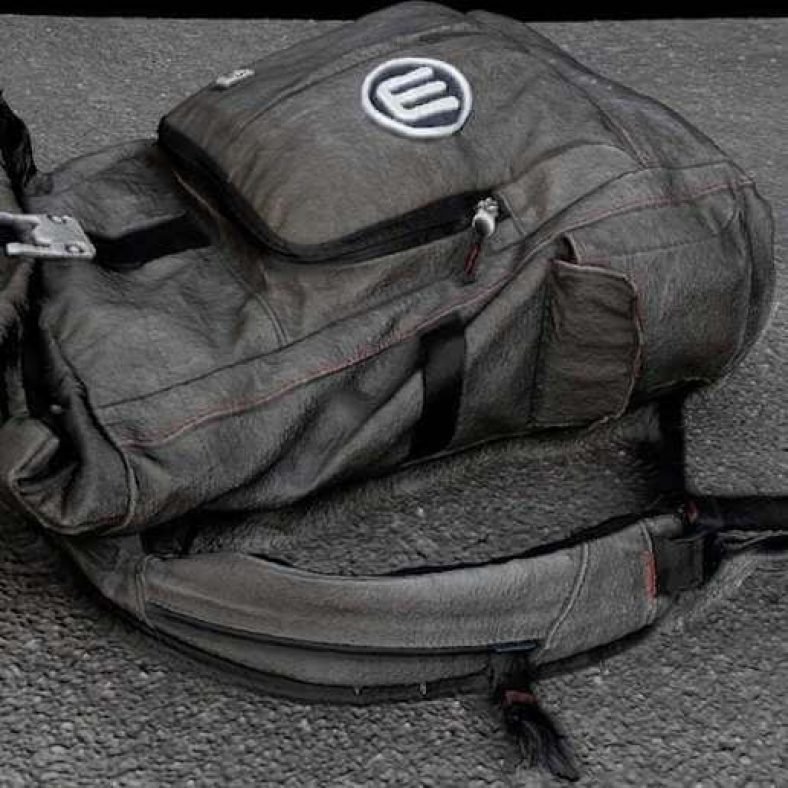 You will be able to carry the bag created by downloading this design not only on your trip but also on your day to days. The design file of Deviantart Bag 123D Scan is available for download on Cults.
It is one of those special backpacks which can accommodate very much by utilizing very little space.
This backpack's dimensions are 140 mm * 172 mm * 42.2 mm. STL is the file format in which the 3D design file of this backpack can be downloaded.
Hooks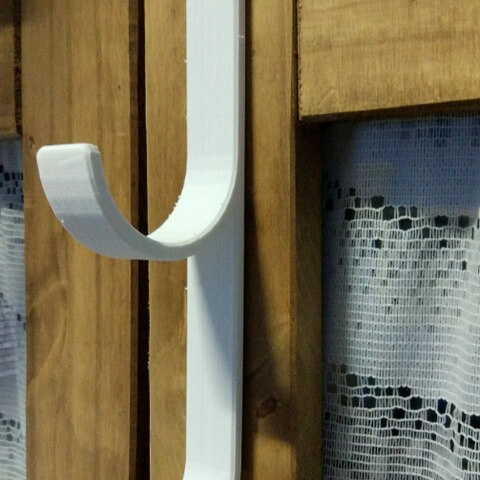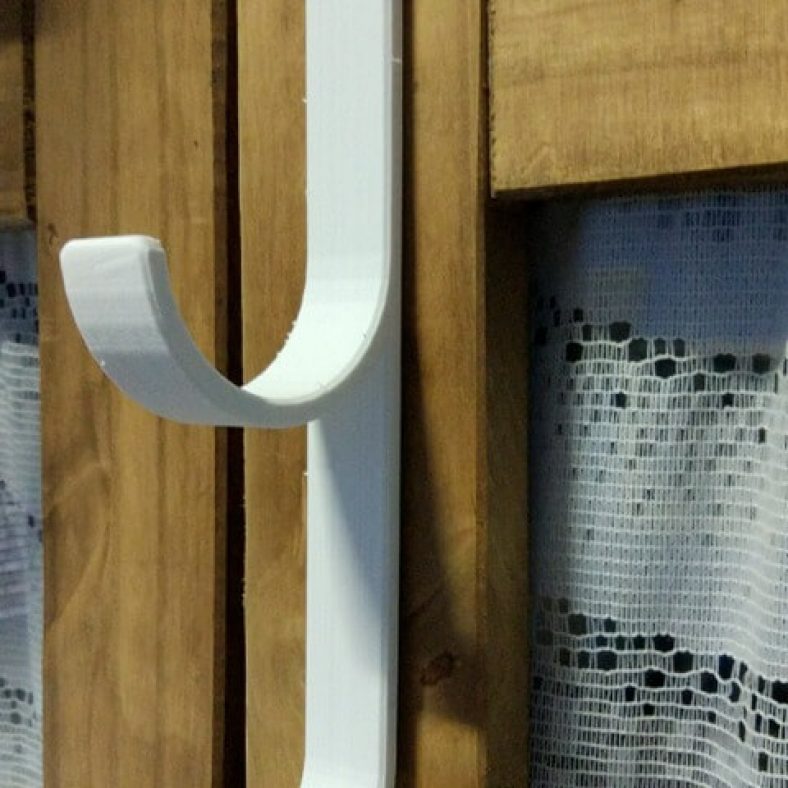 Don't you think that we have started taking a few facilities for granted? Imagine you are on your trip wishing to take out your coat for a while and relax while traveling in a vehicle!
How would you do that without hanging it on the seat in front of you?
The door hanger that you can manufacture from the 3D design file available for free on Cults can be taken with you to help in such situations.
The maker gives you the freedom of printing it on fast mode, without any support. It's available in STL file format.
Keychain Phone Stands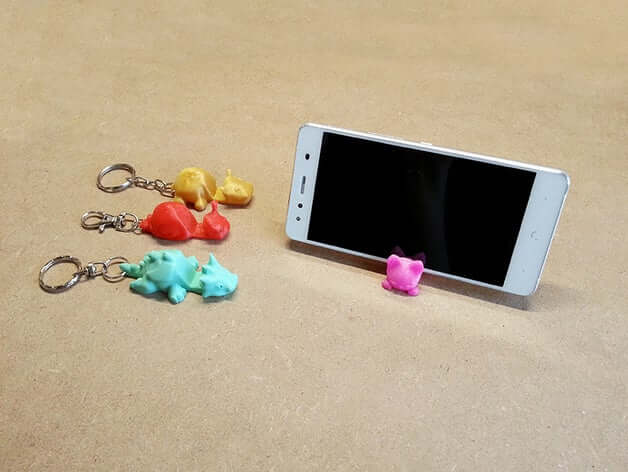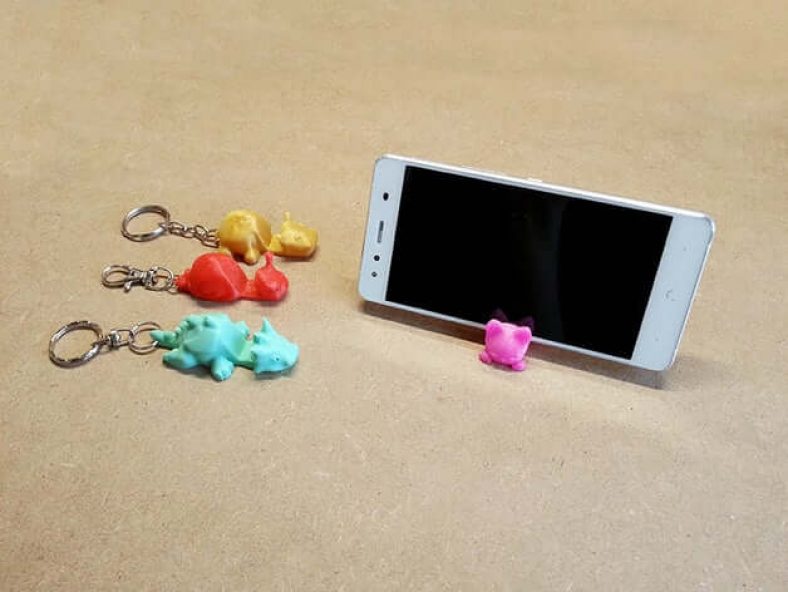 This one falls under the list of tiny things making an impact while on a trip.
You might think that this one is good only for fun. But the Keychain cum Smartphone stand manufactured from this 3D design file available for free on Thingiverse is pretty handy.
The printing settings tips given by the maker are:
Create it without using rafts or supports.
Create it with 0.1 mm resolution and 10 percent infill.
After coming from your trip, if you think that the Keychain cum Smartphone stand is less comforting when used as a Smartphone stand, use it as a keychain.
It's small, it's fun, and it's practical. You can print your favorite form of animal on it.
Pill Dispenser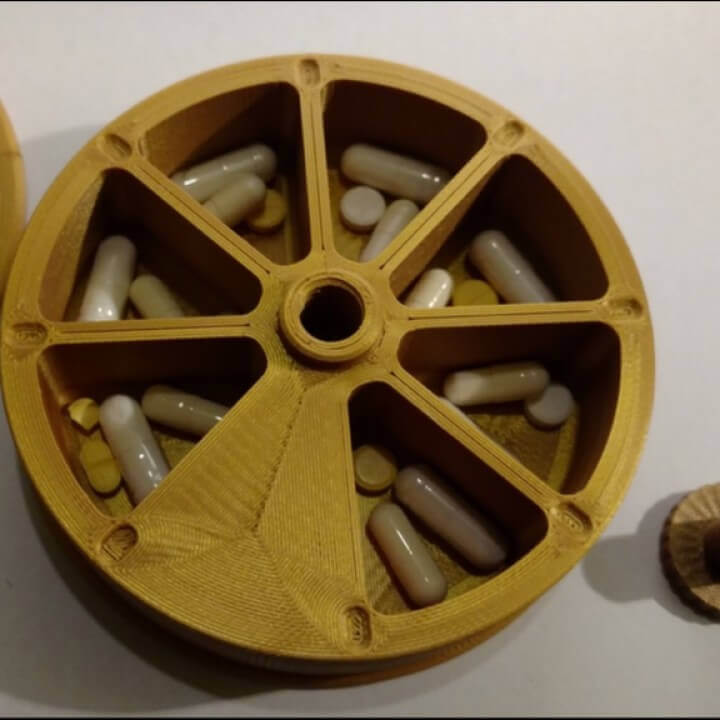 Seven small areas for seven different days of the week! This pill/capsule/tablet dispenser 3D design, downloadable for free from MyMiniFactory would ensure that you never forget to take what's necessary for your health.
There is no need for rafts or support structures while printing this design. But you are suggested to have a resolution of 0.2 mm and an infill of 30 percent.
You can build it simply using the FDM 3D printing technology. For getting a nice pattern on the lid of this dispenser, you may use the concentric infill and create a symmetrical indent on the outer layer.
Food Bag Clips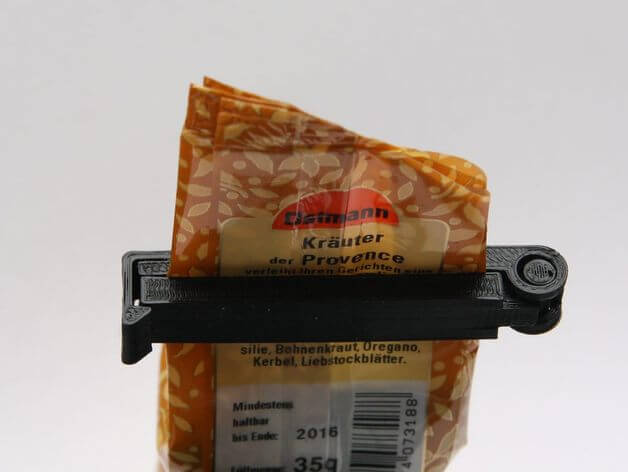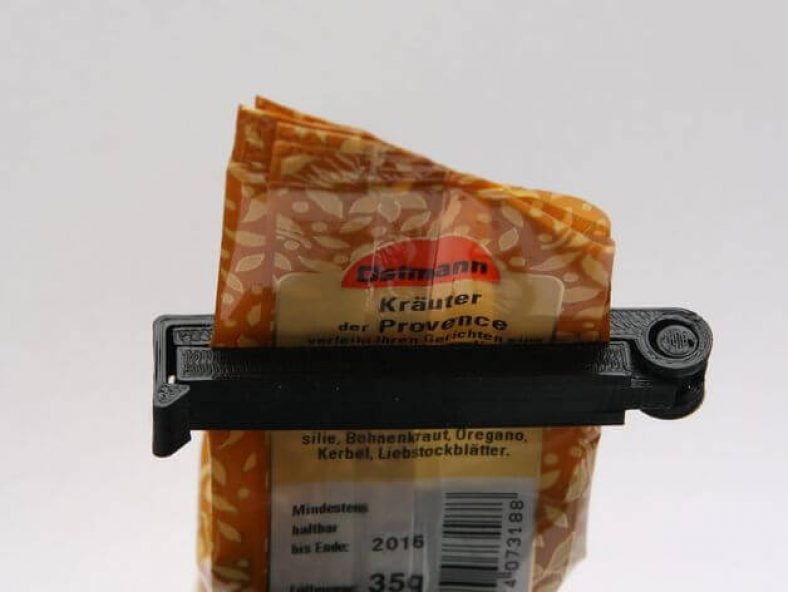 Although we deny having a habit of eating from food packets while traveling and brag about having lavish lunches and dinners, secretly we all love eating from them.
So much that, sometimes we are in a condition that we do not know what to do with the remaining food packet?
Some part of our brain wants to keep it because it has food. But the other part does not want to, because it's broken in such a manner that it'll leak itself and spoil your other luggage.
The Food Bag Clip printed from this 3D design accessible from Thingiverse would resolve your greatest dilemma.
It'll let you keep the food without spoiling your luggage. Keep a nozzle diameter of 0.4 mm and an infill of 30 to 40 percent for permitting you a little more flexibility.
The Conclusion
We hope that the above-mentioned thirteen requisites are useful to you while traveling on your next trip. Like we stated before, once you obtain the 3D design file of any of these thirteen, you can print them on your printer.
You can also upload the design files to any 3D printing service providing websites and get the product shipped at your place.
3D Printing technology is growing day by day. More and more 3D designers are uploading their discoveries by associating the technology with their everyday life.
The best part about this technology is the flexibility with which it lets you customize products for your need.
It's not necessary to take a trip carrying many things. The lesser you carry, the smoother your trip is. This point is where 3D printing technology can help you.
As you can see in the above-mentioned list of Essentials, they are all smaller objects, making a huge difference. And the fact that the 3D design files of most of the things are available for free makes it cheap.