Why hinges? A lot of people would think why to give hinges such attention, the thing is, the simplest looking item, scattered around your household could be the most difficult to perfect using 3D printing.
And, how can we forget the plenty of applications the item involves into? Starting from a door clamp to toys and locks, hinges are hidden everywhere.
So, why not master how to 3D print hinge and become the best at using 3D printers for useful applications.
Hinges have been very much researched and experimented with, ask experts trying to create the perfect and most useful hinges.
Hence, you would find a lot of users providing knowledge on how to create 3D printed hinges.
However, not everyone has got that expertise. The good part is that 3D printing flaunts a very friendly community.
Where users like to share their work and let others make use of their 3D files. Thus, finding options with online communities or repositories won't be a tough job.
In case, you still feel that you need a hand when selecting the right model to print, we are always there to help.
We have curated a list of different hinges, simple and complex to challenge your 3D printing skills and help you gaze at your expertise so far.
You can just use the files to prepare your own 3D printed hinges. But, do not forget to follow the steps as directed by the creators of these files to get the best results.
Want to 3D Print Hinge – Here Are Few Examples
As you know that finding the right file over the internet is a quite frustrating job, why not depend on those who know what's best is available online.
We have tried to prepare a list containing the varying designs of hinges for giving you more options to choose from.
Starting from the parametric hinges to various other complex models, the choices are immense.
So, here is a sorted list to make you run directly into 3D printing instead of wasting excess time searching for the hinge you wish to 3D print at home.
3D Print Hinge – The Parametric One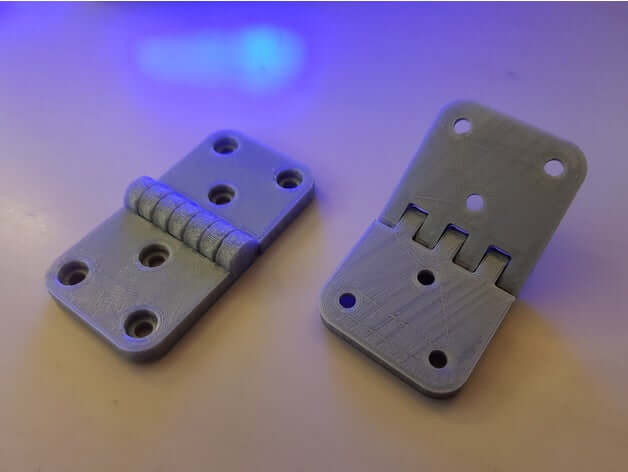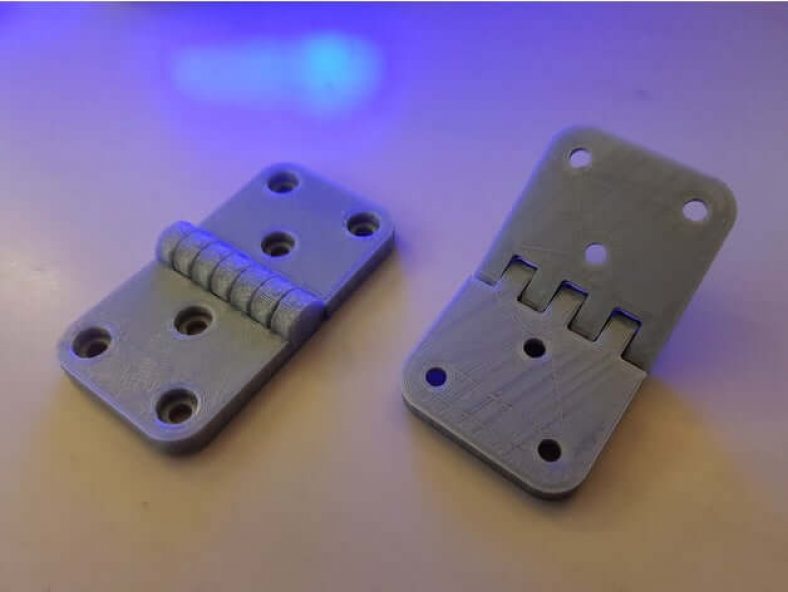 This would be the simplest yet useful hinge you would ever 3D print. The fact that you must adjust the size and other values of the design to make it available for your particular application makes room for some more thinking from your end.
However, without that, what would be the use of printing a hinge that does not fit the existing hinged entryways.
Keeping that in mind, you must be aware of what you need. And, measure the details of the holes, sides, and other important measurements to fix it to the needed space.
Or else, if you are just 3D printing hinge to learn how to do it, you can use the measurements from the downloaded file.
The recommended model on Thingiverse has 0.15mm layer height and 66 percent infill.
If you can get the measurements correct for your particular need, be rest assured, the model won't disappoint you.
Many 3D printing communities have already tried this model and have been very satisfied with the results.
The maker of the design, Rohin Gosling does know how to make the best use of 3D printers.
In this design, he has proved his expertise around 3D printing and you can learn from the experience too.
Hinged Style Secret Lock Book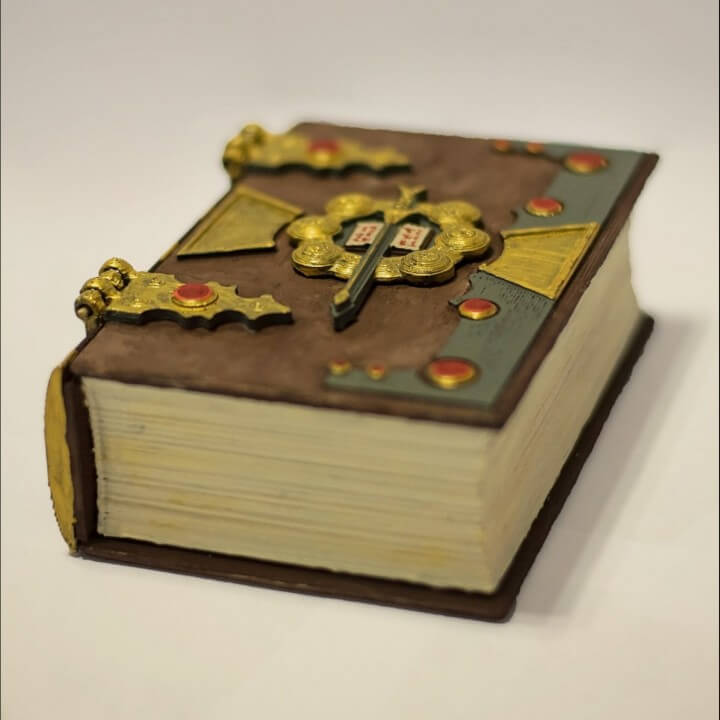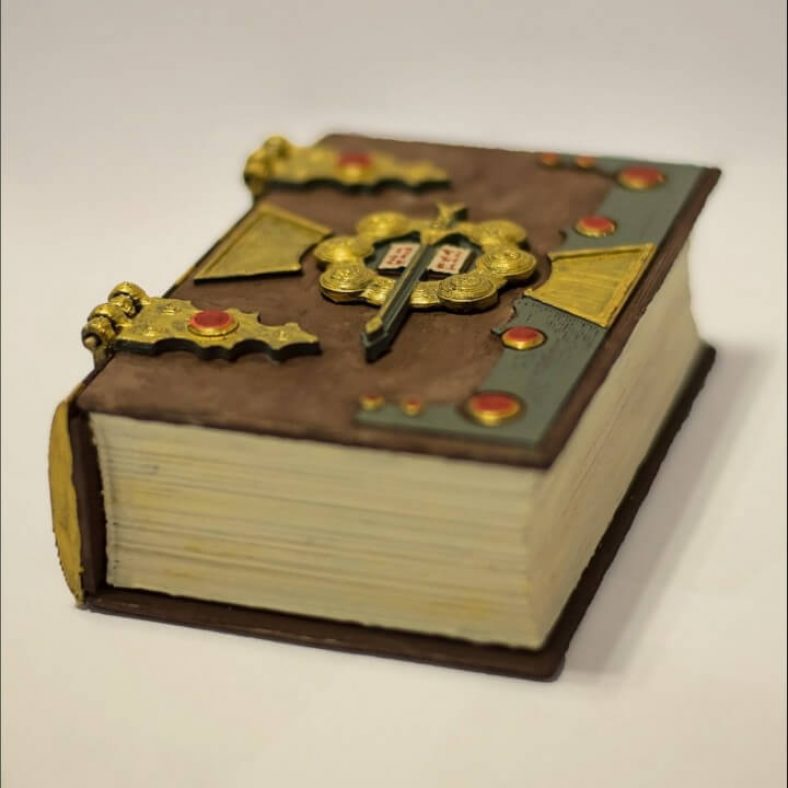 If you crave creativity, why not seek complex designs that could challenge your skills to the highest level?
One such design that could let you explore the multiple dimensions of working with a 3D print hinge is the secret lockbox in the book design.
Perfected with side hinges the style can make you fathom more over the results right away you take a peek of the design. And, it has mesmerized many users before as well.
There are many 3D printing experts who have come up with their own version of the lockbox. However, this one does have its own charm.
If you are ready for the challenge of printing 16 different components and attaching them together later, you are good to go with this design.
However, if your plans are for simple 3D print hinge designs, you must look for other options in the list.
For those who still feel it's an interesting idea to be pushed further, you can find the design here.
After 3D printing, you must complete the design with painting and other post-processing steps required to perfect the model.
Hinged Butterfly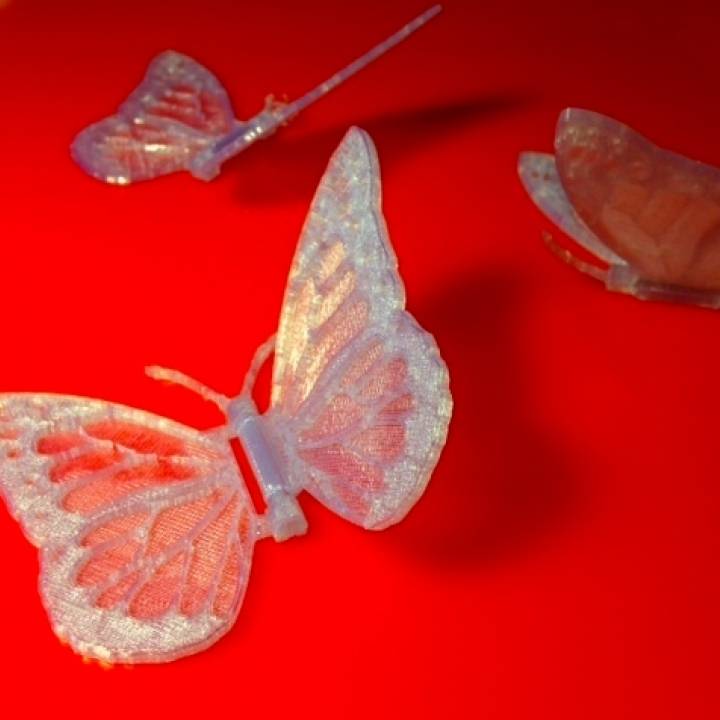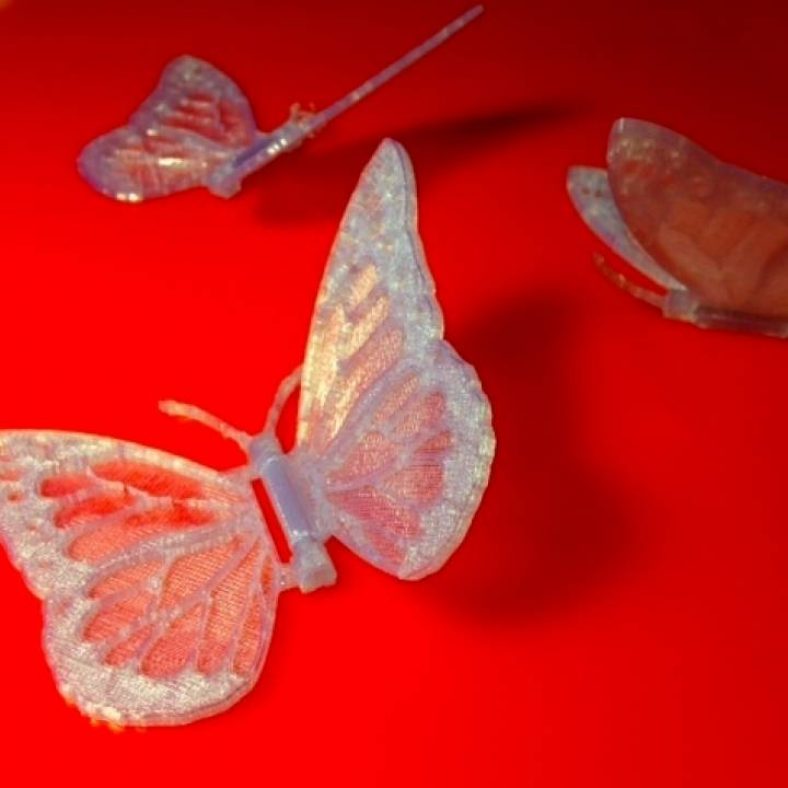 Looking to decorate your space with vibrant colors and earthy creature models? Why don't try the hinged butterfly design available on MyMiniFactory?
The flying butterfly is perfected with the hinge in between the wings. You can create as many models with different sizes and color these models differently.
Use it to decorate tables or connect these together using a rope to create fancy curtains. The choice is yours?
What makes these models look unique is definitely the fold in between, featuring the flying butterfly.
Created by Mathgrrl, this design is for all of those beginners who believe in getting a bit more creative with what they do, right from the start.
A very pretty design and easy to accomplish, when compared to the secret box.
Initials with Hinges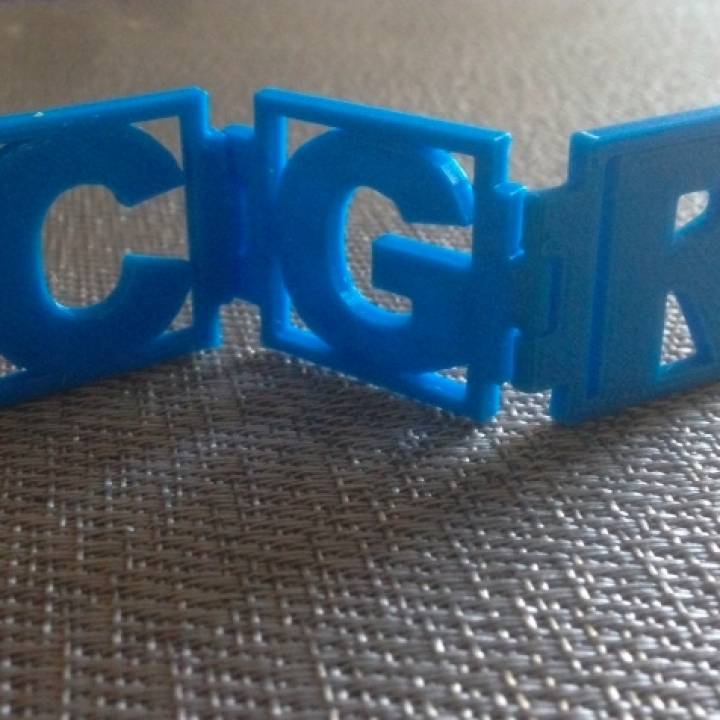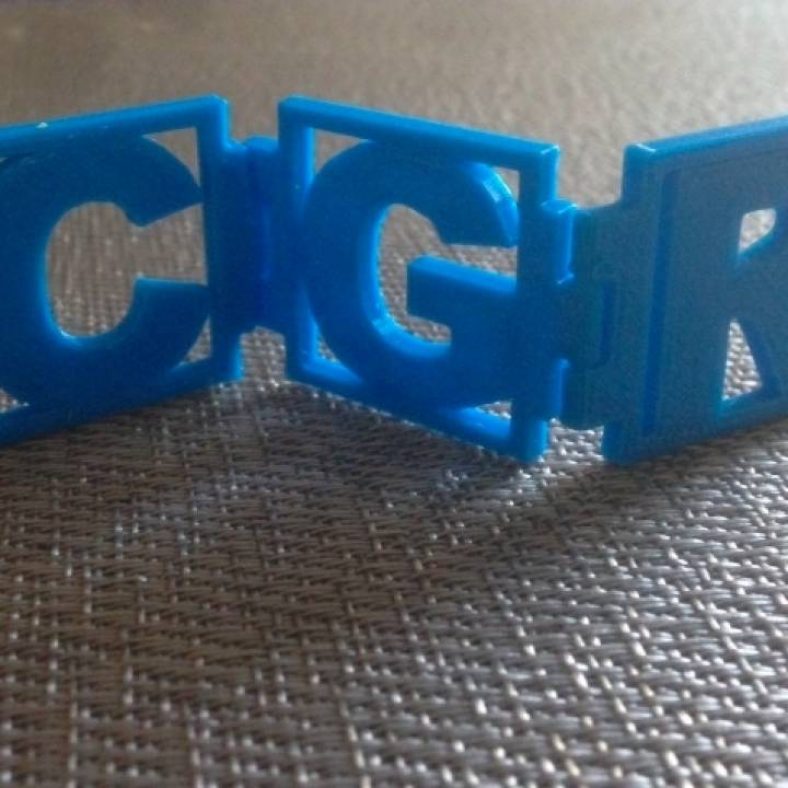 One more design from Mathgrrl, the hinged initial would let you design your name initials hinged together. You sure have got at least the last name, if not the middle one.
Or, if you wish, you can print your entire name with a few more modifications to the available design.
The 3D model is easy to create when followed the tips precisely. However, you must know how to work with modeling apps, such as TinkerCAD to further change a few aspects of the design.
It is very uncommon to have the same initial as the 3D design has. So, you can use TinkerCAD to make those changes to the design. Later, you can print it using your 3D printer.
Easy peasy, isn't it? You do not have to disturb the hinge part. Just modify the initials and 3D print hinge style nameplate and keep it on your desk or frame it outside your door.
Just remember, there are other alternate designs too. So, if you still feel thirsty wanting to find more options, we have got some more interesting additions on the list.
Posable Robot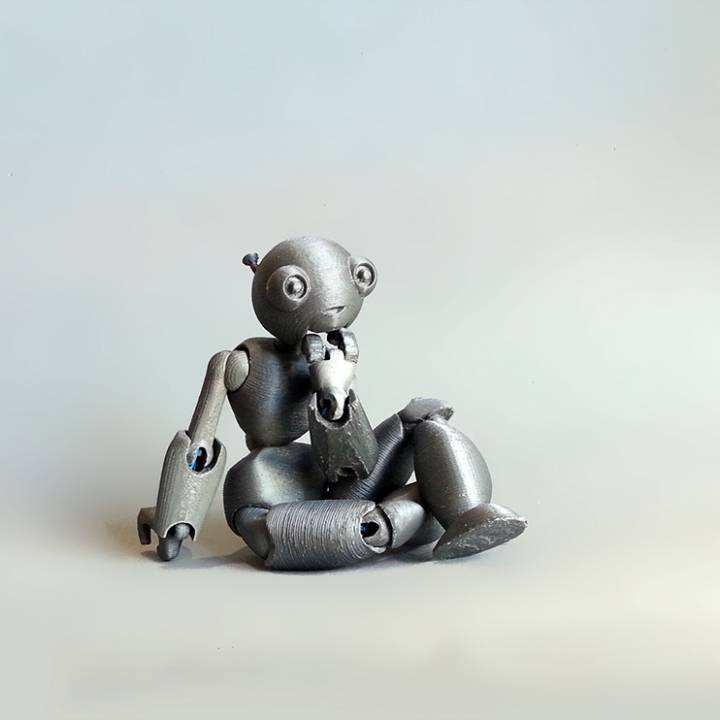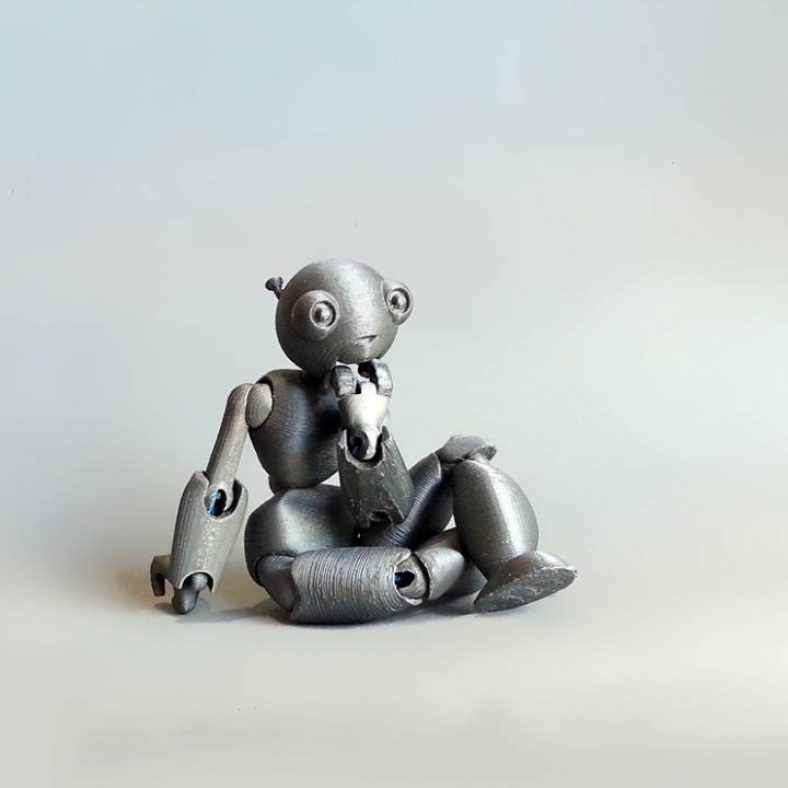 Making the perfect use of hinges could help you design so many complex objects in a matter of time. And, the same is well exemplified using this posable robot.
With ball joints along with hinge perfected joints, the 3D model looks perfect without any flaw. The best part is that you won't need screws to fix the limbs.
However, using elastic cords, it is simpler to secure the limbs together and create a really interesting posable robot.
Best figurine changing poses and could certainly amuse your children if they like playing with robots.
So, why don't you go ahead and use the 3D file already available on MyMiniFactory and create this fantastic robot to make someone's day. You can print it for you too.
3D Print Hinge Cable Chain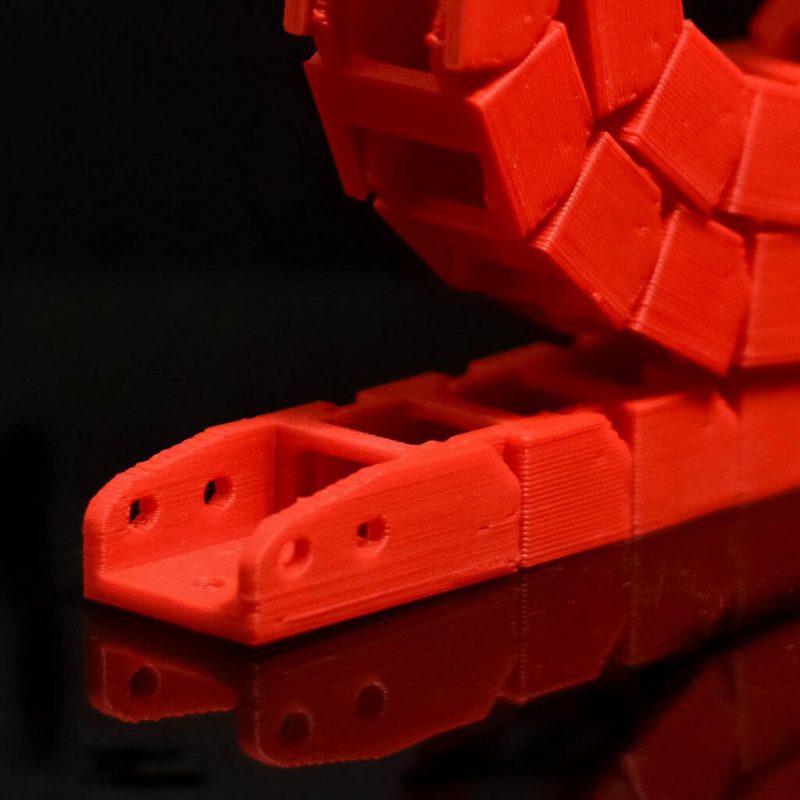 You may not be able to get it right away, however, the cable chain is made of a series of linked hinges that connect with each other to provide the cable the required curve.
The model, used mostly in machines to provide movability to the parts, is a very important component. And, it can be perfected using a 3D printer.
If you also wish to 3D print hinge, why not start with something this useful.
This comes under functional parts and could certainly provide you the exposure to the plethora of things the technology is capable of accomplishing.
To perfect this model, the maker recommends using 0.15mm layer thickness and 25 percent infill.
One more tip that has been very useful for the creators using this 3D file is that one should ensure that their 3D printers are printing squares in X, Y, and Z directions. It is available on Thingiverse.
Check out the link and decide for yourself. You won't be disappointed at all.
The maker designed this 3D model on Fusion360, such an intuitive modeling app. And, there have been over 140 shares of the design already. This would certainly mean something, isn't it?
Hinge Style Belt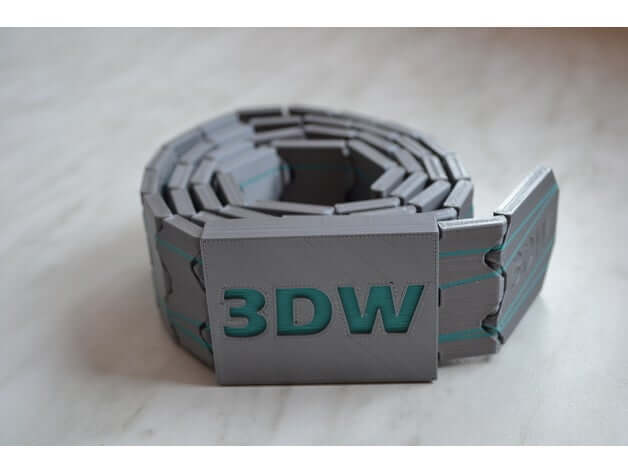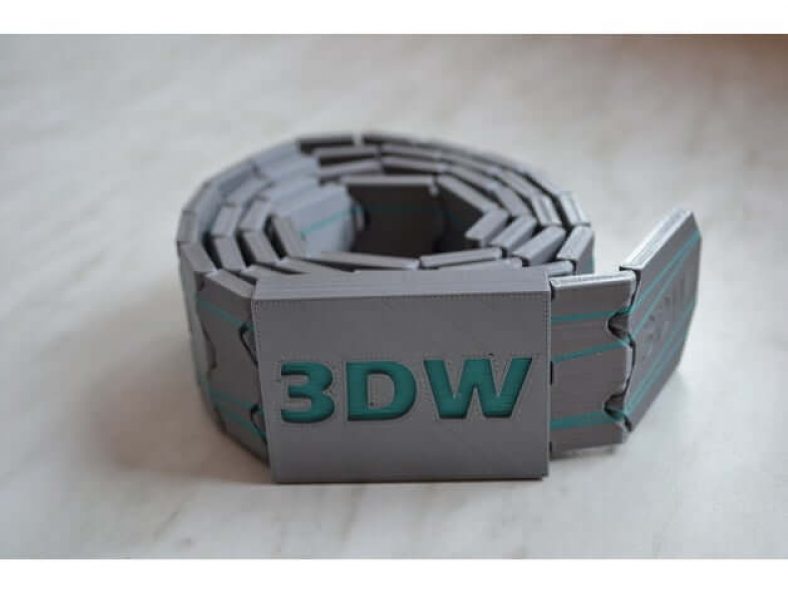 It is always exciting to 3D Print functional parts. And, how can we ignore the 3D printed belt that can certainly become a part of your daily wear, if processed perfectly using the 3D printer?
The best part is that the design is not only practical but stylish at the same time. Designed by an Australian engineer, the 3D model is available on Thingiverse.
If you follow the tips from the maker, you must use the resolution of 0.2mm with an infill percentage of 15 percent.
The good news is that the 3D model does not require any support or rafts when printing.
So, you can easily 3D print hinge models without much hassle. This also means that you do not require a lot of time working on the print after it's completed.
IN other words, the post-processing steps won't scare you either.
Surprise Eggs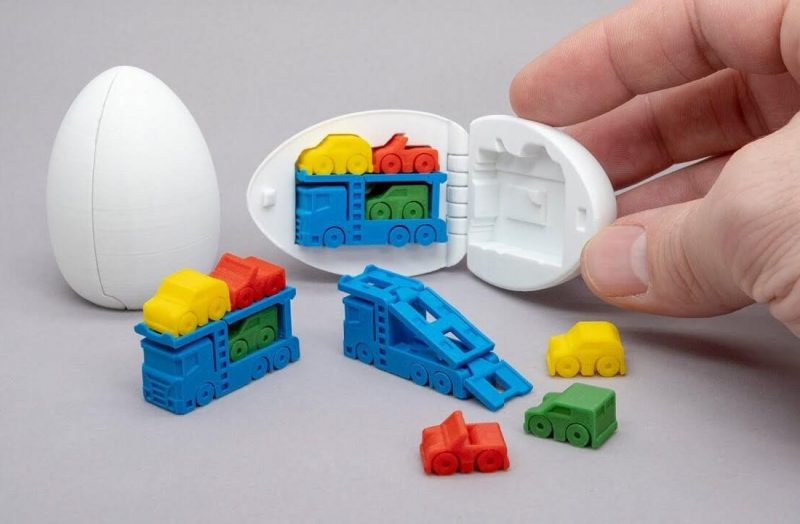 Who does not know about surprise eggs? And, it is not just the young ones excited about opening these eggs, but a lot of adults too.
This really gears up the reason why these designs are so popular online. Although these are easily available in the market close to you, it is always exciting to make one all by yourself.
3D printing makers do find that a kind of motivation to figure out things their own way.
And, if that is something that pushes you too, why not create this amazing surprise egg with an airplane hidden inside. There are three 3D printed hinges in this design.
One is used for the egg folding and the other two are used for airplane wings. Once again, you won't need any raft or support to complete this design with your 3D printer.
Use the 0.1mm layer height with a 25 percent infill to perfect the end output. And, it surely will amaze your kids, if you have got one.
Designed by agepbiz, the 3D model is available on Thingiverse.
Bag Clips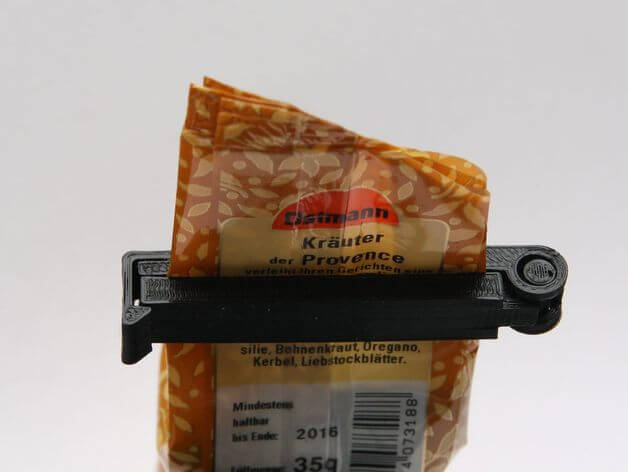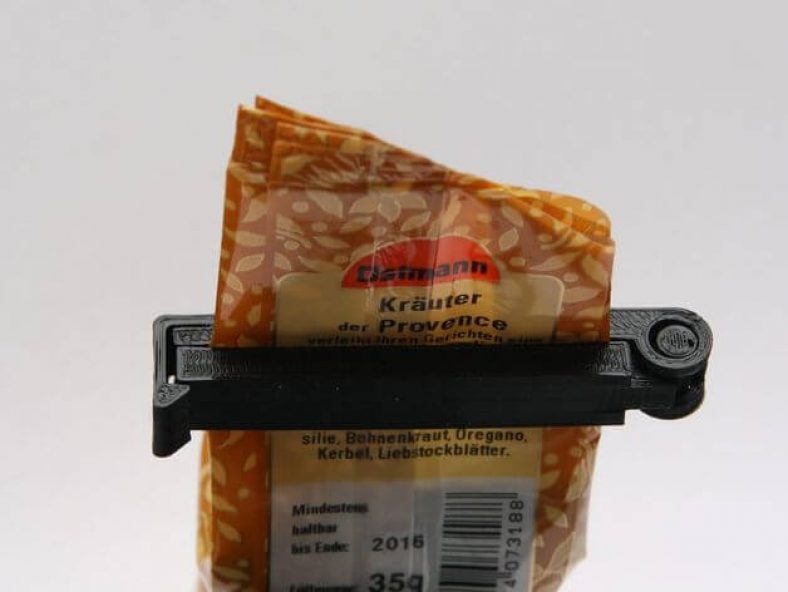 One more functional product on the list: the bag clips with a folding hinge. Mastering to 3D print hinge could be made fun when combined with useful items.
And, what could be the perfect example of the same, if not bag clips.
The most important item of the kitchen which is often overlooked could be the simple 3D model to work with, which also includes a hinge.
You can 3D print plenty of this model for your kitchen and you may again need more of it.
This is the best hack for preserving the freshness of your food packed in plastics. Most of the time, we do not have enough containers to pour the content of each plastic.
And, rather leave these open which finally ends up ruining the food items inside.
So, why not check out the model and find out how can you get the best from it. It can be found on Thingiverse.
Use the 0.4mm nozzle with 30 percent infill to get this 3D model sitting on your kitchen shelves, ready to stick to the wrapper you open.
The Conclusion
Aren't these few of the most admirable examples of hinges? A lot of users may have not realized how often hinges are used and present all around us.
You can keep counting and end up losing the count completely. Yes, its applications are immense.
That is why the 3D printing community considers learning the hinge designs as the most necessary part of their skill set.
And, you can 3D print hinge too. Not just the hinge, but a completely useful model. Do not wait any further, just choose the file that captivates you the most and start working.
Most of the designs may not take more than a few hours.