The concept of 3D printed clothes surely sounds like a fascinating idea. But it's a very complex process that is double-edged in the sense that you might not always achieve because you are still experimenting.
Like the rest of the world is experimenting using 3D printing. However, we are going to introduce to you a list of names that have experimented and achieved using 3D printing technology in the fashion industry.
The 3D printed costumes designed by them have managed to grab some of the other milestones in the world.
Not only have they shocked the world with the combination of 3D printing and fashion, but also have they given the world a hope of sustainable fashion wear by decreasing the waste by a considerable amount. Let's check some examples.
Fashion Designers Who Have Experimented With 3D Printed Clothes
The world is always appreciating the one who dares! Below are mentioned eight names of fashion designers who dared to come out of the conventional clothing that goes into the fashion industry and apply 3D printing technology to the fashion industry.
Their names would be the ones that the fashion industry would always be in debt of, for ensuring that the fashion industry to tastes the advance additive manufacturing based 3D printing.
Alexis Walsh
Based in New York City, Alexis Walsh graduated from Parsons The New School for Design in 2015.
The 3D Print Show Global Awards in 2014 had her as a nominee and in the following years, she had been a speaker or has presented her work in front of audiences.
Her Lysis and Spire dress was presented at Oxford Fashion Studio. The dress that will be seen in the picture below is made by Alexis Walsh using Selective Laser Sintering technology.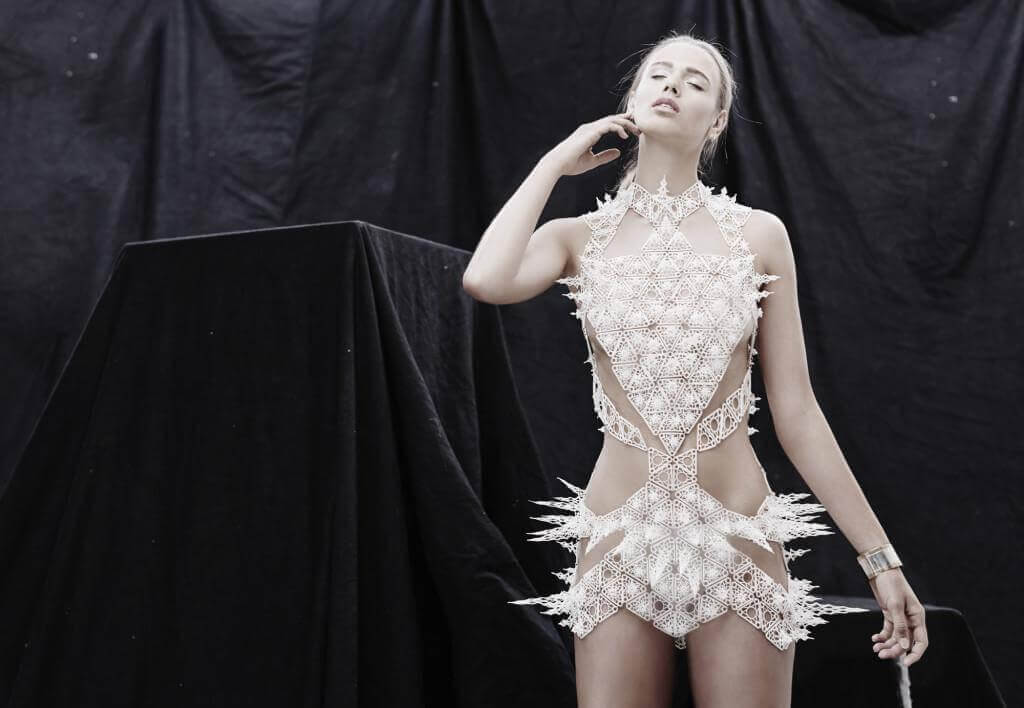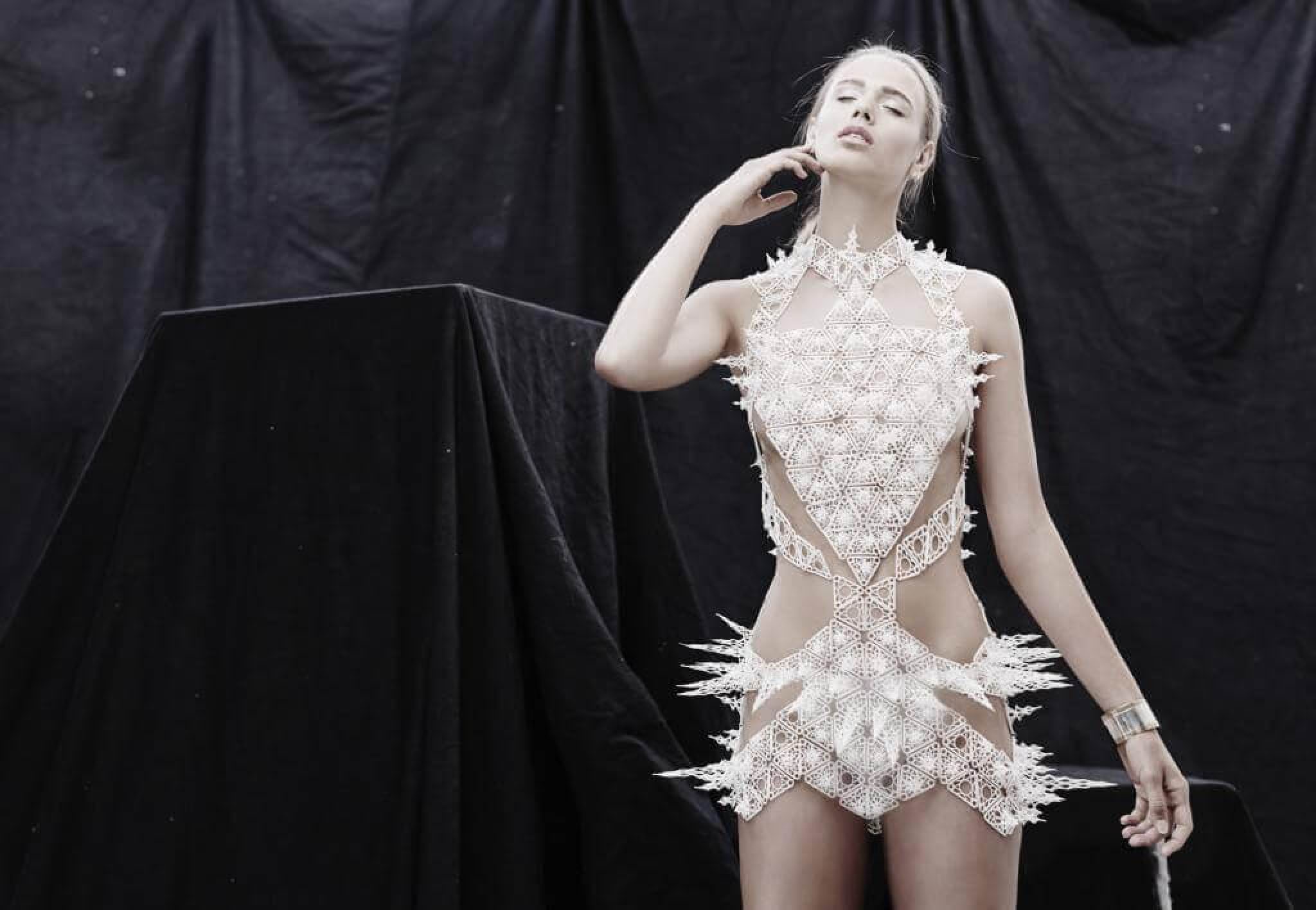 Claims are that it took a designer six months to design and completely develop this dress. This dress has 400 tiles which are assembled by hand.
In 2017 and 2018 Alexis Walsh and his collaborator were selected as a finalist for Purumundus Challenge which is an international fashion design competition.
Achievements of this fashion designer speak of her dedication towards work. Her work has been exhibited in New York, Boston, Paris, London, Moscow, Madrid, Dusseldorf, Frankfurt, and Berlin.
Apart from the brand that Alexis currently works for, she has worked at companies like Calvin Klein, Ralph Lauren, Gap, Lululemon Lab, and Proenza Schouler.
The majority of Alexis' work is concerned with the usage of the human body as a canvas. Alexis uses unconventional materials that are yet to be seen in the fashion industry.
By this dress, she has set an example in front of the world that the fashion industry has to experiment with many materials.
Danit Peleg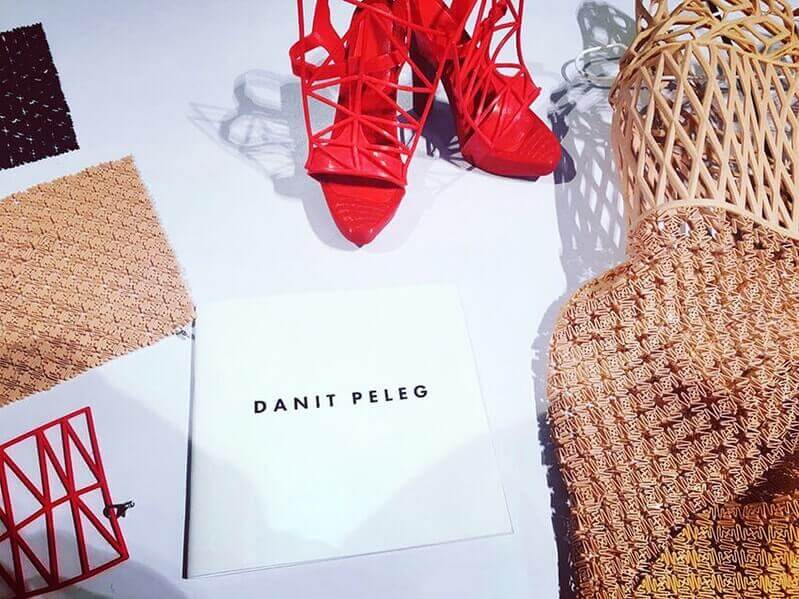 After dedicating 2000 hours for 3D printing, Danit Peleg came up with the one-piece that is shown in the picture above.
Danit Peleg is a fashion designer that is very well-known especially for her 3D printed fashion work. Danit works with her team and researches various types of materials with which 3D printed clothes can be made.
Apart from materials, she also likes to learn about the various types of 3D printing technology and printers which she can implement in making 3D printed clothes.
Danit aims to create an alternative to the traditional fashion industry's supply chain by using out of the box materials and precise designs.
The intricate work that you can see in the dress above cannot be made possible if this were handwoven.
Apart from creating and selling fashion clothes, Danit also works as a consultant for brands that need help implementing this wonderful 3D printing technology to transform and grow their business bigger from what it is currently.
Speaking about her achievements, Danit is a Ted speaker and has been featured in the world's top fashion magazine such as Vogue,
The New York Times, and Women 's Wear Daily. In the year 2018, she was recognized as Europe's top women by Forbes. Danit has graduated from Shenkar College of Engineering and Design based in Tel Aviv, Israel.
Ministry of Supply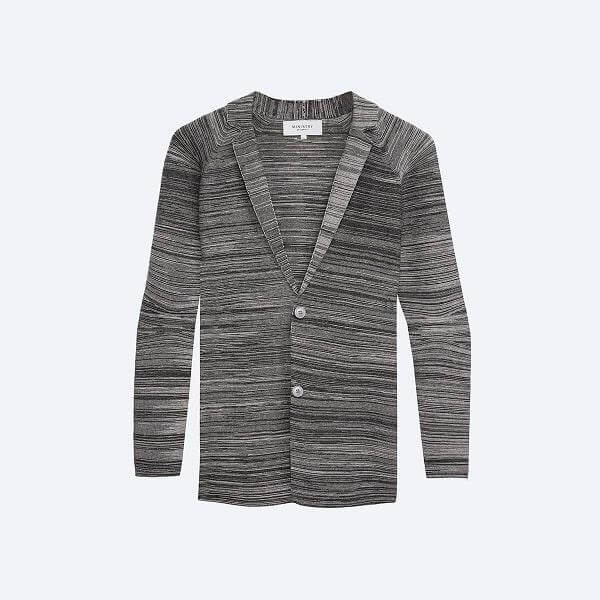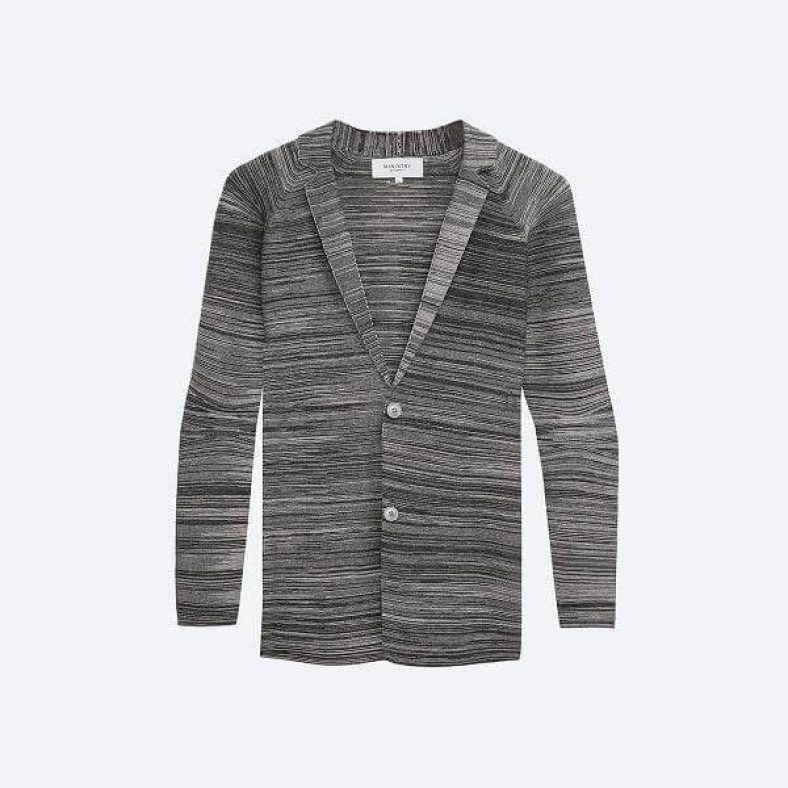 Ministry of Supply is the company that has developed this sustainable close-knit blazer. Working in the fashion industry, the Ministry of Supply aims to produce more and more environmentally friendly products.
This knit that is produced by them has been made by 3D printing technology that is an eco-friendly way to manufacture. In manufacturing this, they have noticed that they were able to reduce the waste by 35 percent.
Isn't this record-breaking? And for all those who say that 3D printed clothes can be differentiated from others, can you differentiate between this blazer and that which isn't made by 3D printing technology?
However, the ministry of supply works on a goal to produce 3D printed clothes that are environment-friendly and are everyday essentials that are available in abundance in an easier manner. Best of luck to them.
Travis Fitch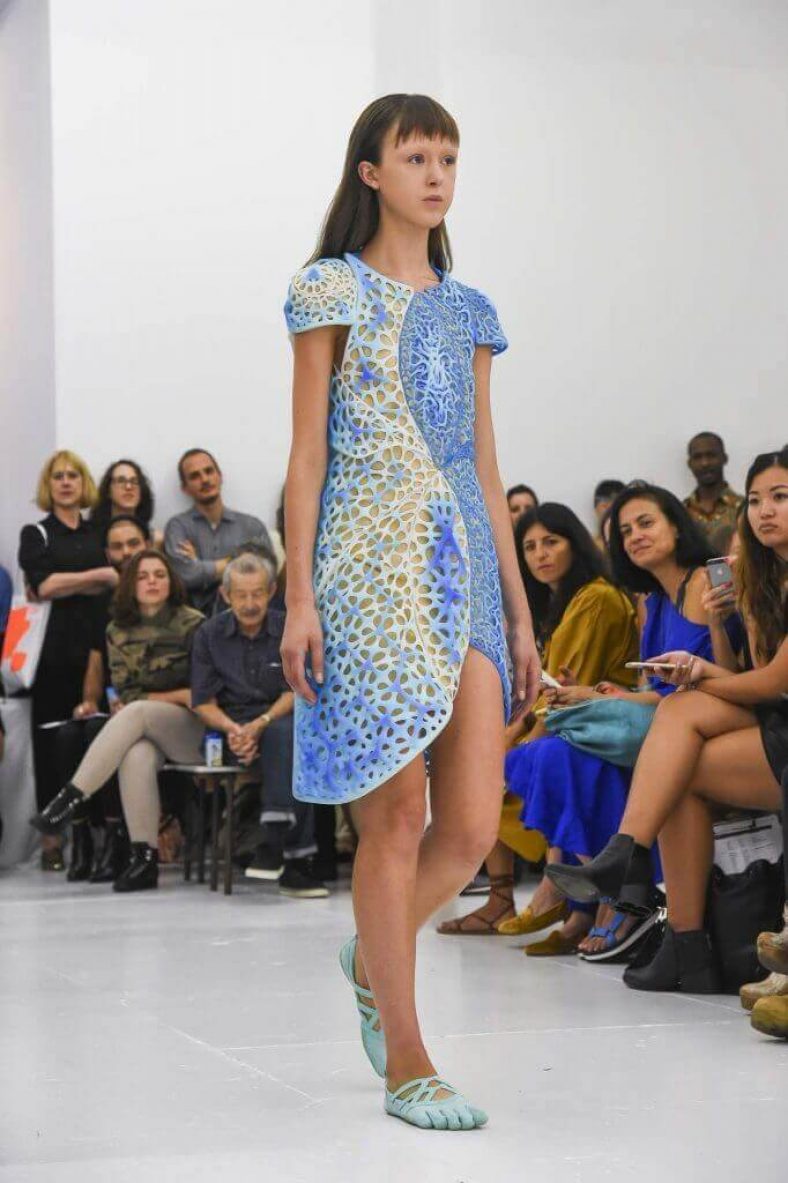 The dress that you see in the above picture has 30 different sections. Travis Fitch is an American -designer who has graduated from Parsons School Of Designs.
By focusing on the growing 3D printing technology he has come up with this dress which is hard to manufacture without using 3D printing technology.
Look at the use of multi-color in the dress. Although the dress has been manufactured very intricately and with precision, there is some kind of flexibility that has been kept in it for movement of various parts of the body that are in constant contact with the dress.
On his website, Travis features many designs that are very complex and elegant looking. His work touches upon materials for home décor, clothing and fashion, and many others.
This dress here was a part of a collaboration that Travis did with Threeasfour and Stratasys. Its titled oscillation which expresses a web of energy lines that flow around the body, as mentioned on his website.
Now you know why the dress has curvy lines that are entangled with each other as if to create a puzzle that cannot be solved.
Julia Daviy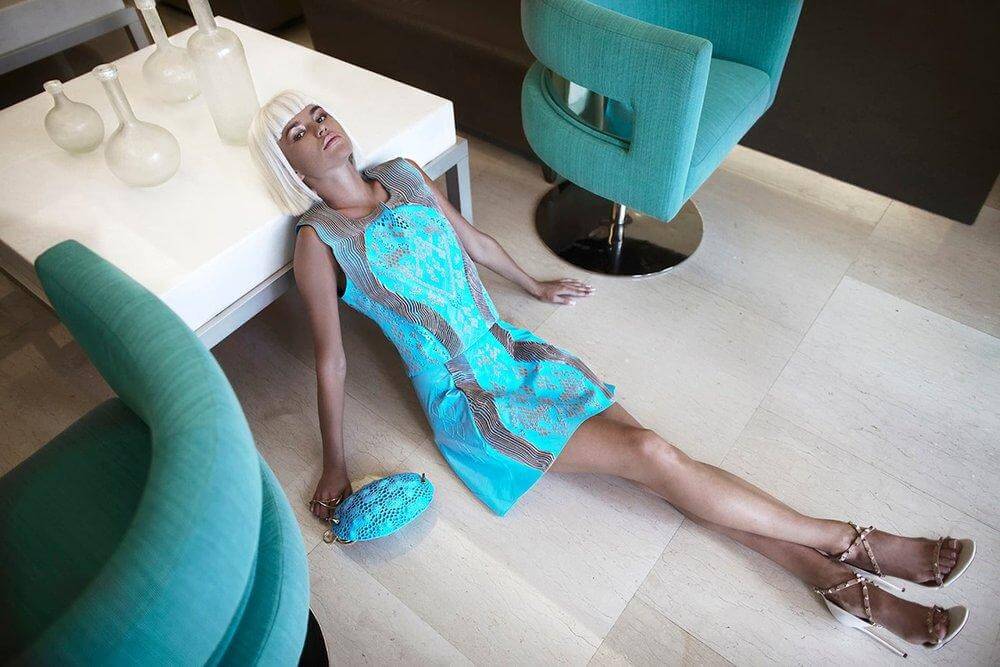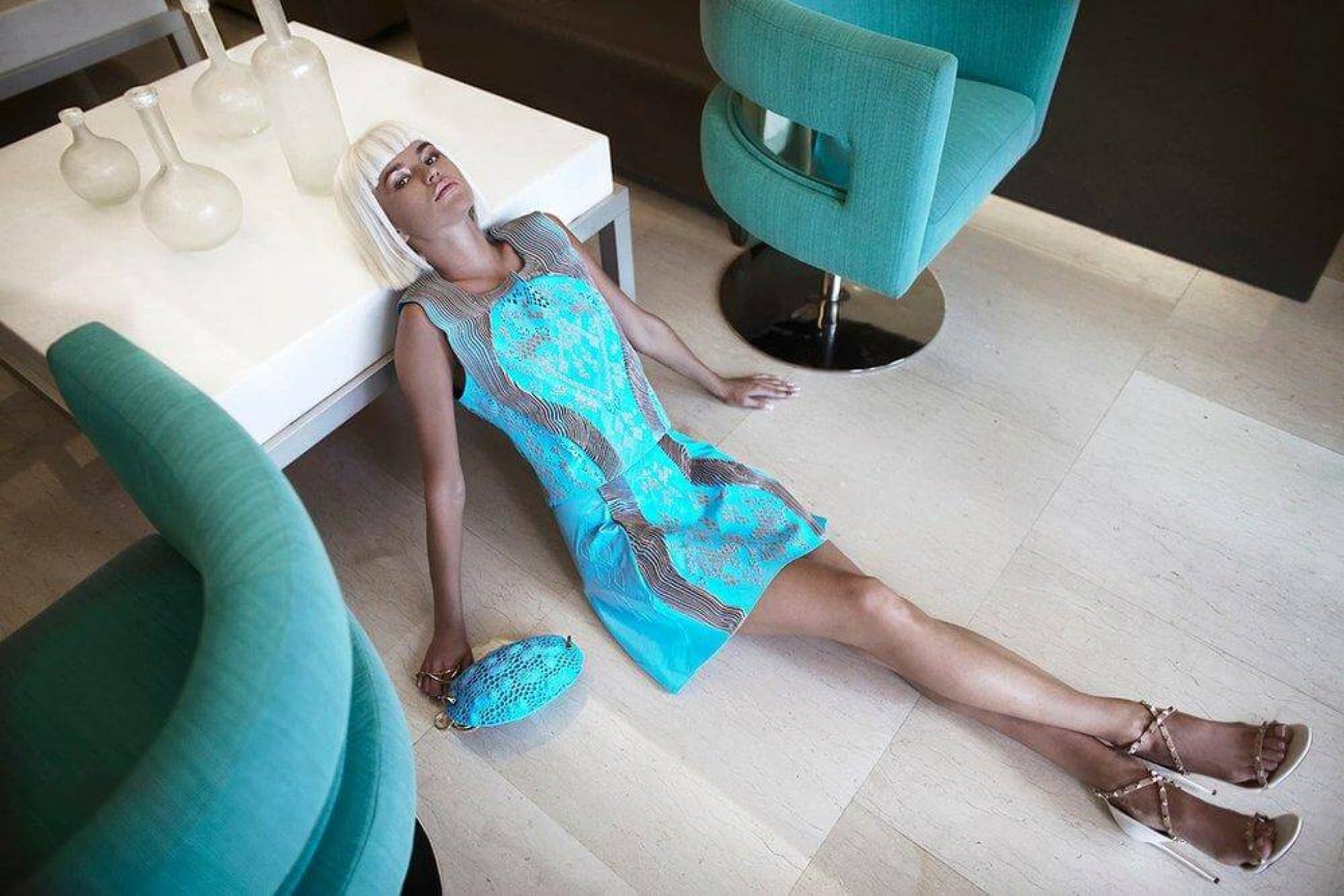 She works intending to make the fashion industry more and more sustainable. Her work focuses on creating 3D printed clothes that help in the reduction of waste by a great amount so that the waste does not need to be scraped in one way or the other.
And also, the world can think about recyclable products rather than use and throw products. She came into limelight in 2018 by manifesting her collection in front of the world.
Her collection, then, showed a series of clothes that were made by 3D printing and additive manufacturing.
The work claims to have been created by generating zero waste. Julia Daviy's latest collection features a luxury brand of bags that can be used as accessories.
She is also working on 4D printing of clothes and other developing technologies in 3D printing. On her website, she claims to work for a vision of making the fashion industry as organic as any other.
And for this, she uses technology for developing sustainability and not for comfort that is ephemeral and advantageous. On this note, Julia quotes," Technology is not deterministic; people are."
Anouk Wipperecht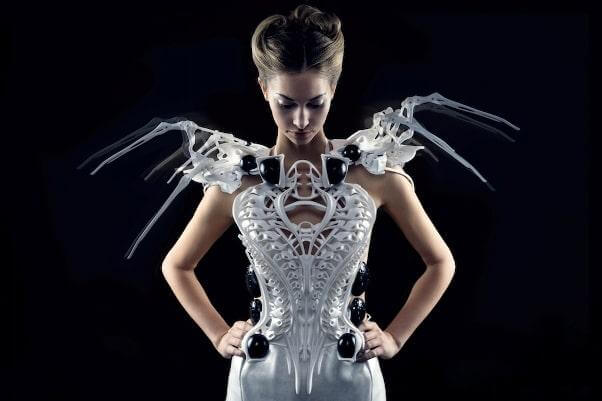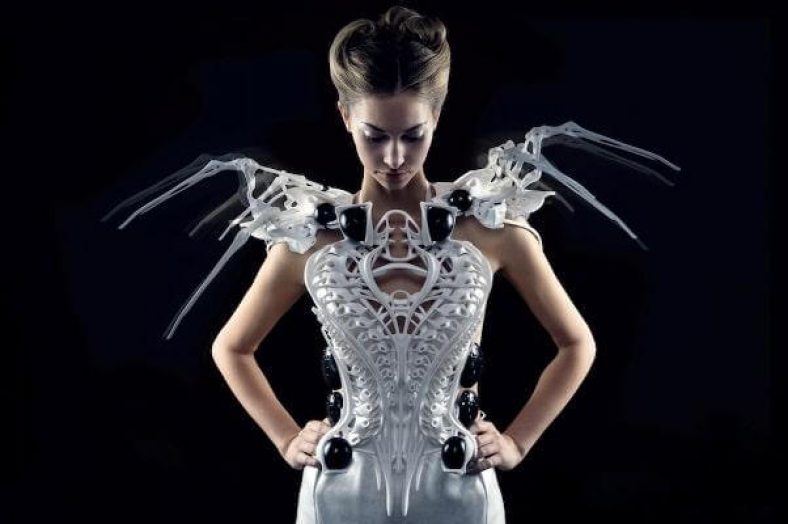 Look at this spider dress, any guess about the 3D printing technology that goes into the making of it? Anouk is a designer, engineer, educator, and public speaker that doesn't operate from a single location.
She keeps on traveling from San Francisco to Los Angeles to Amsterdam and back and between and so on, so forth.
To date, she has partnered with companies like INTEL, software producer Autodesk, internet giants Google and Microsoft, car brand AUDI, jewelry brand Swarovski, and leading 3D printing innovator Materialise.
She likes to research and develop how our future wardrobe would look as we continue to embed technology into what we wear.
On her website, Anouk alleges that the fashion industry lacks in microcontrollers. It is not difficult to tell by seeing the previous work that she loves to combine technology and fashion and prove to the world that they go hand in hand.
In the dress shown above, sensors are embedded in the design monitor spaced around the wearer. There are body sensors that monitor the wearer's stress levels and anxiety.
There are also movable arms in the dress to create more boundaries of personal space and employ a fierce style. And yeah, to answer the question, this dress has been made using Selective Laser Sintering technology.
Julia Koerner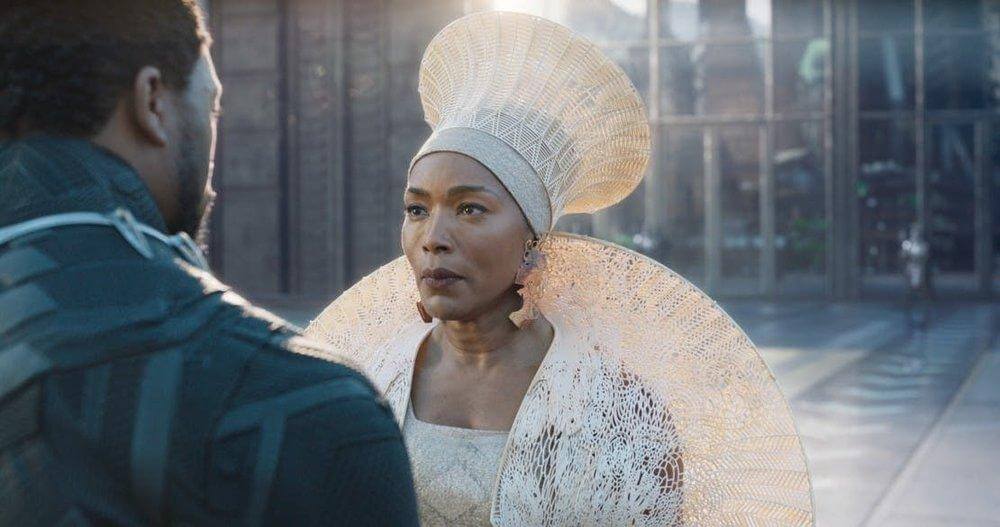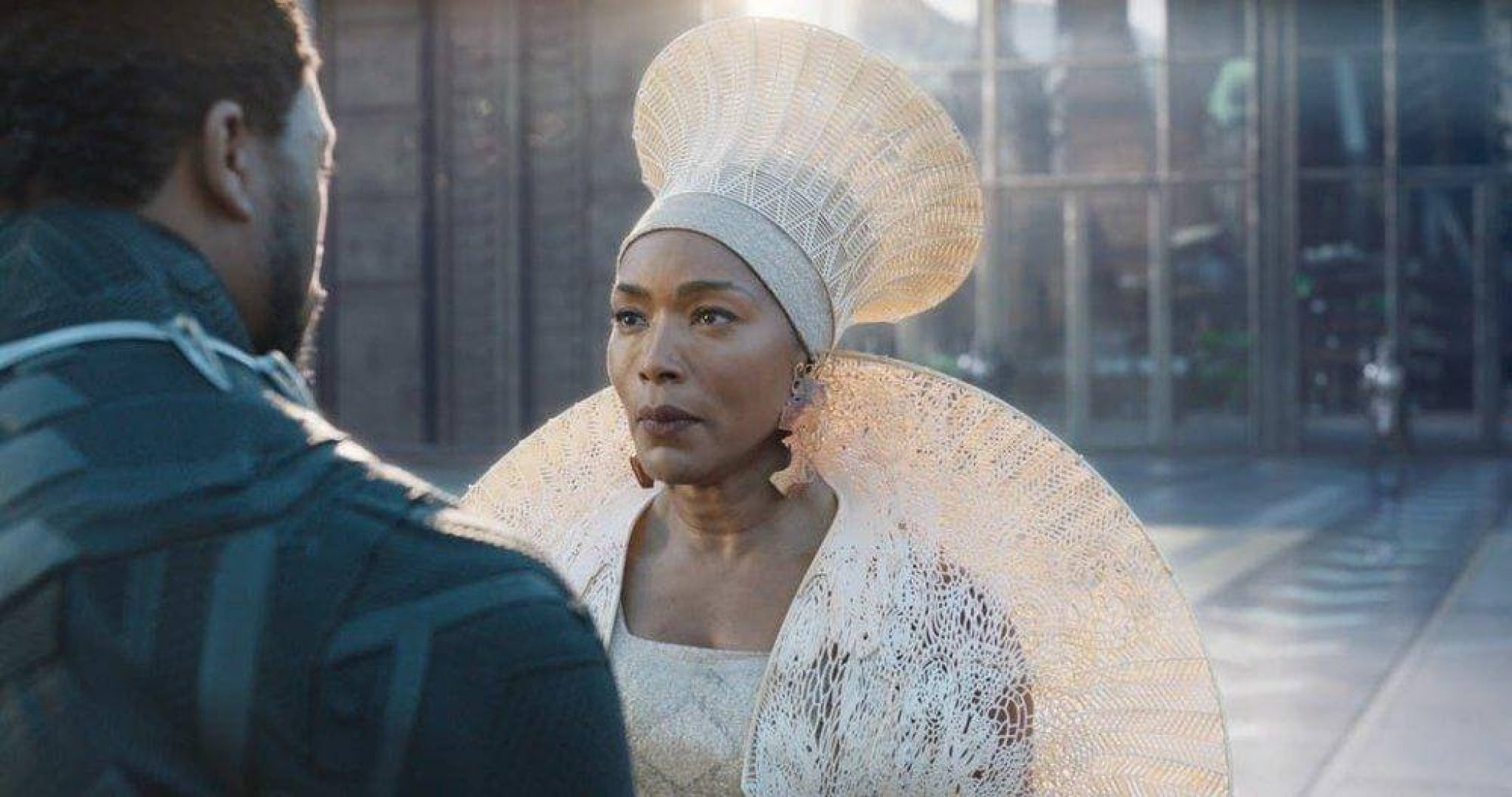 An award-winning Austrian designer works as an architect as well as a fashion designer. Julia Koerner's dress that you see in the picture was featured in the movie, Black Panther wore by Queen Ramonda's character.
She wanted to design a dress that could give an idea to people about the future African aesthetic.
The complexities in the design of this dress can be seen in the picture and it is not a point of debate that such complexities can only be achieved by 3D printing.
Julia is the founder of JK Design Gmbh and specializes in digital design that can be made using 3D printing. Her collaborative work includes fashion pieces like the one that you see above in the picture.
By the way, if you don't know, this dress won the Oscar for best costume design. Born in Austria, Julia holds a master's degree in Architecture from the University of Applied Arts in Vienna.
Julia is currently based in Los Angeles and Salzburg Austria. Julia came into limelight after the launch of the 2015 collection which was titled Sporophyte.
This collection included clothes that were 3D printed and were ready to wear, everyday clothes. Never had been ever, before that, such a simplistic approach been given to 3D printed clothes.
Her recent collaborations include the work done for Swarovski which involves the combination of 3D technology and glass.
Nervous System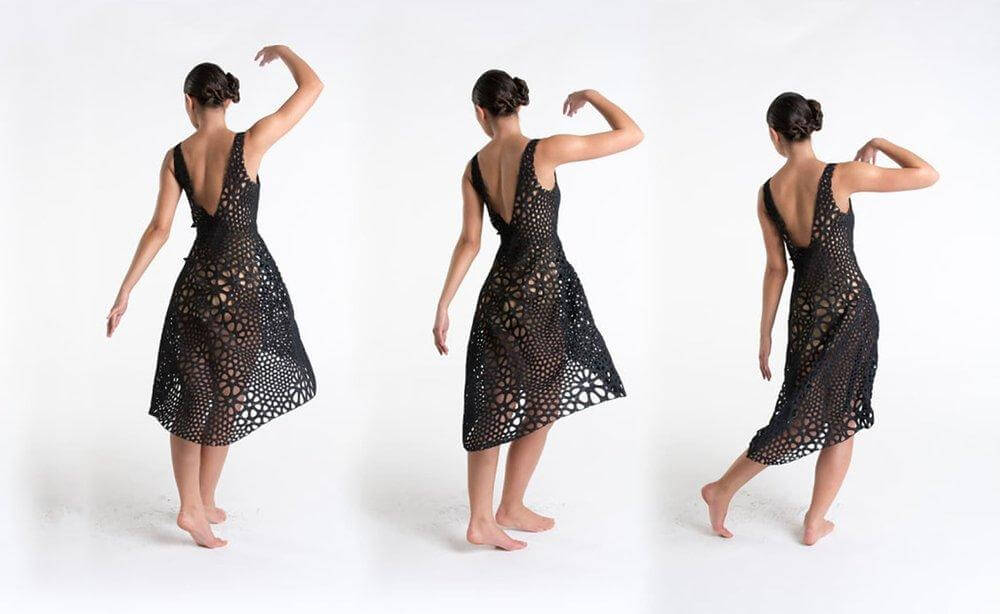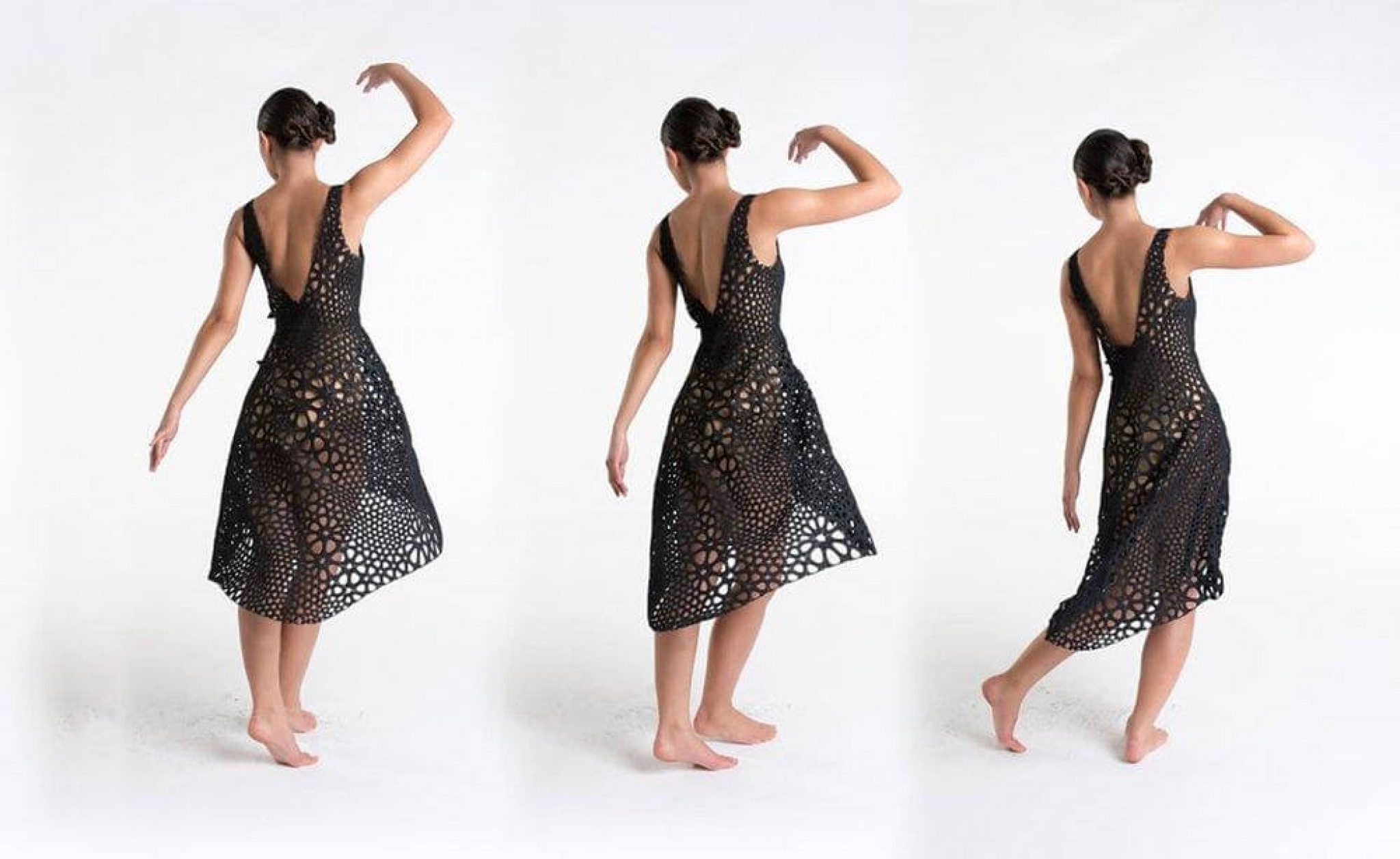 Nervous System applies a novel process that includes computer simulation to generate designs and digital fabrication. Look into the picture carefully and you'd be able to tell the signature mark of a computer algorithm with precise simulation.
This firm was founded by Jessica Rosenkrantz and Jesse Louis-Rosenberg in 2007. She is an artist, designer, and programmer, just the same as he is. Graduated from MIT, Jessica was a lecturer from 2016 to 2019 at MIT for design.
While he studied Math at MIT and then worked for a technology firm that used to model and design.
Now you get to know how such a profound calculation that is needed for the complex design of this cloth comes from, yeah? The Nervous system aims to attract complex and unconventional geometries.
After reading on their website it seems that both the founders of this firm are pretty convinced in the philosophy that there is design even in the most eccentric-looking design, it's just that it takes some time for people to get away from the conventional design of that time and have a glance over it.
Their products are claimed to ethical and affordable, both of which should be appreciated. Often they tend to employ rapid prototyping methods by which all unique pieces can be manufactured at the same cost resulting in an affordable product.
With this, we complete our list of experimental fashion designers that have used 3D printing technologies in, what was a non-3D fashion industry.
The Conclusion
Despite these successful experiments in the fashion industry, the application of 3D printed clothes in daily life is still going to take time.
However, there are a lot of designers in the industry that are slowly achieving steady success. This list is brought in front of you to give you an idea about something that can be as normal as the clothing that we currently, in the future.
Their 3D printed costumes are something that one can drive his/her inspiration for and look forward to a fashion industry that is technology-comprehensive. Because it's not necessary that what looks good in the present stays the same in the future, yeah?