Still not sure what gift to buy for your better half? How about 3D printed gifts for her?
Well, it may sound a little surprising to some, but there are many individuals who have actually been making use of 3D printing technology for making every special day unique for their partners.
Gifts are pleasant gestures that if gone wrong could lead to a disaster. Don't you connect with that thought? Many individuals feel daunted when trying to search for the right gift.
Finding something unique isn't that easy to find. That is why people prefer going to customized presents.
This allows us to choose from a broader selection. Plus, customized gifts provide a personal touch.
So, why not give her the most interesting presentations and let her experience the best day of her life. Just browse through the various collections of 3D printed gifts for her.
Just so you know, you do not need to buy a 3D printer to turn these 3D files into real presents.
On the contrary, you can opt for the 3D printing services and get your orders delivered to your footstep in no time.
There is one suggestion though. If you are opting for a 3D Printing service company, do not forget to place your order at least 15 days in advance.
Or, check with the company to understand their delivery terms and timelines.
Now, without wasting too much time, let's move to the list already.
Top 10 3D printed gifts for her
As mentioned, you would be excited to find out the assorted choices that we have got for you.
Just find out what you like and get it 3D printed on time for a beautiful occasion you are looking forward to.
Coral Candle Fixture by ecken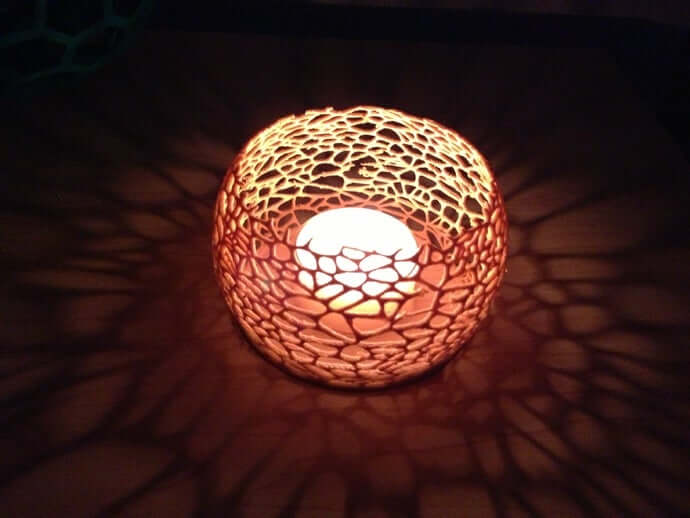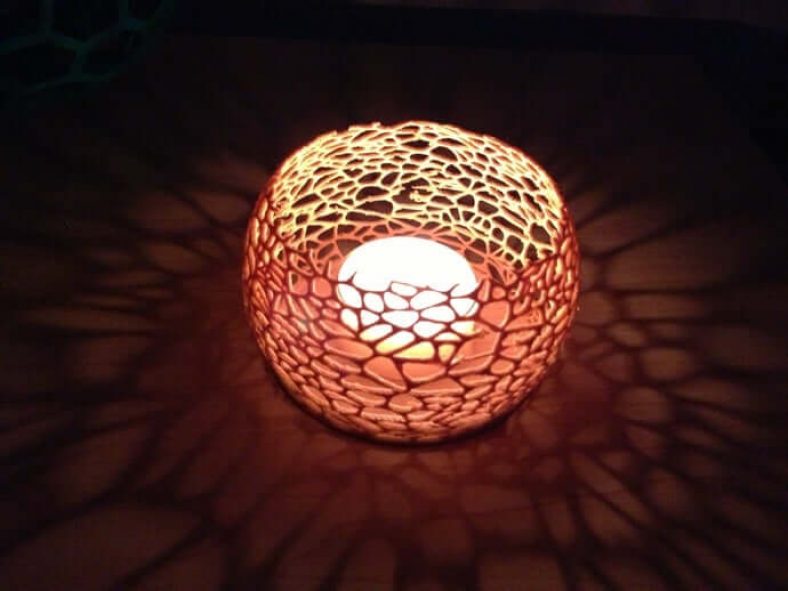 This 3D printed gift for her is available as a coral inspired design for your candles available on the Thingiverse website.
It creates awesome organic-looking shadows and would go great with Halloween decor.
The name of the designer is Noe Ruiz. He is based in South Florida and has thirteen designs to his name on Thingiverse.
Other 3D designs by him include the Deathly Hallows Rotating Pendant, Dashboard Widgets Wall Clock, Double Outlet, Makey Synth Box, Moog Logo, Octocat Github Logo, Goomba Planter, Mayan Planter, Mayan Cube Head Planter, Speaker Planter, Question Block Planter, Evil Face Planter, and Nepenthes Planter.
The coral candle fixture has an intricate design. Hence, when lit it offers a great ambiance for a candlelight dinner.
So, if you are looking for some private moments, why go out. Create your own candlelight setup with this wonderful 3D design and woo your partner right away.
Handlebar Bike Vase by Colleeniebikini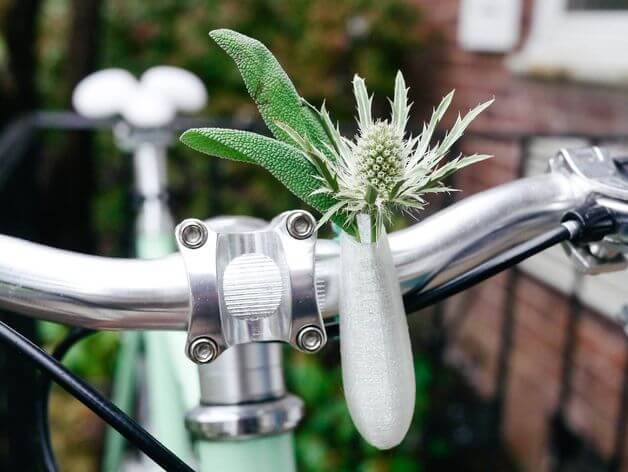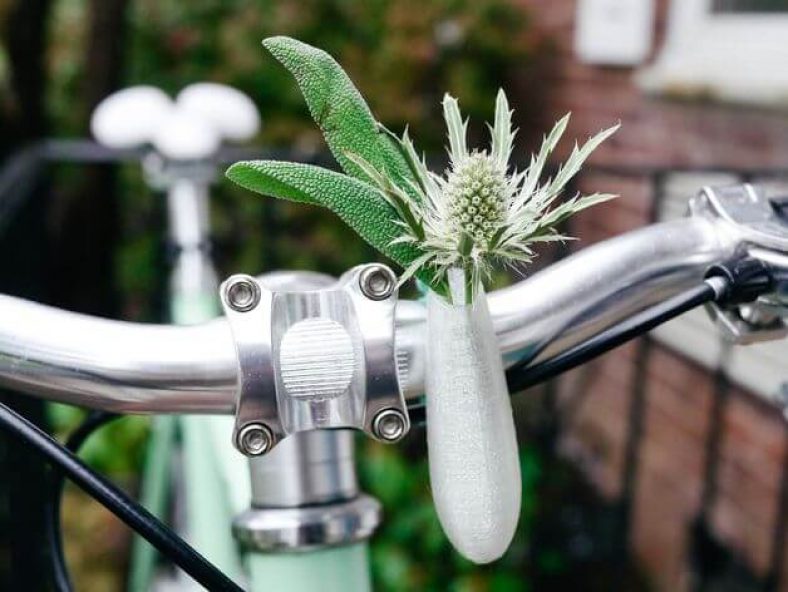 Credit: thingiverse.com
For adding a little bit of greenery to her bike, here are these 3D printed gifts for her! This small vase is attachable to your handlebars for adding a pop of color and greenery to your bike.
It doesn't have a clip to attach it to your handlebars. But instead, you'll need to use a cable tie or colorful ribbon to attach for attachment.
Although the designer claims this planter still a work in progress and that she is still working on a way to print the clip reliably on a MakerBot and other FDM printers, you can still go with the vase though.
This design is by Colleen Jordan who operates from Atlanta. She has seven designs apart from this one.
Her designs include mix and match light-up robot pins, laser-cut embroidered heart, hexagon succulent planter, high five-pin, little free library, untitled, library roof, library box, C Marquee sign, and untitled to her name on Thingiverse website.
3D Printed Glasses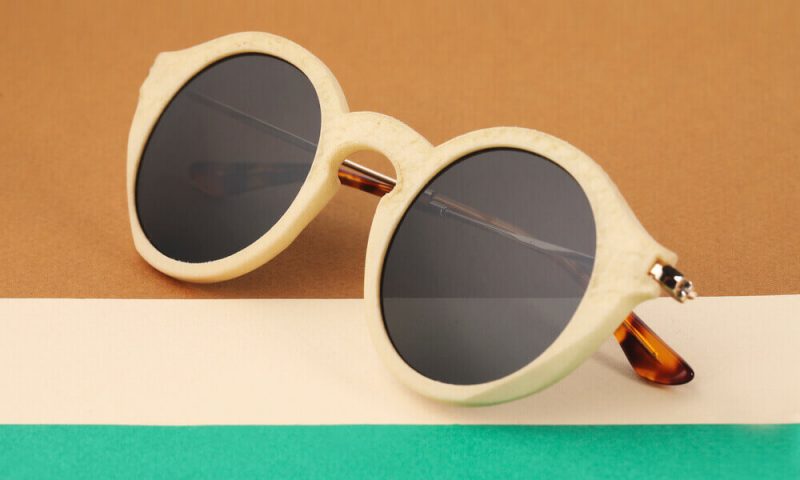 This is one of the newest entries in the list of 3D printed gifts for her on Sculpteo. Glasses can be a constant companion for her when your beloved is traveling.
Sculpteo, the 3D printer manufacturer recently partnered with Netbooks, a company precisely at the crossroads of technology and craftsmanship.
The eyewear company is now making the most of the advantages of 3D printing by making fashionable glasses for humans.
And, this design is just the beginning of a lot of choices still to come in the future.
The best part about this 3D file is that it is available on Sculpteo, one of the most trusted service providers of 3D Printed items.
Not only you can choose the design but the material you wish to 3D print with, its finish, the technology, and much more.
In short, the entire job is easy. Just pick the design, define the parameters by choosing how you would like the company to 3D print the item, and voila. It's done. You will also get the quote for printing the item right away.
3D Printed Shoes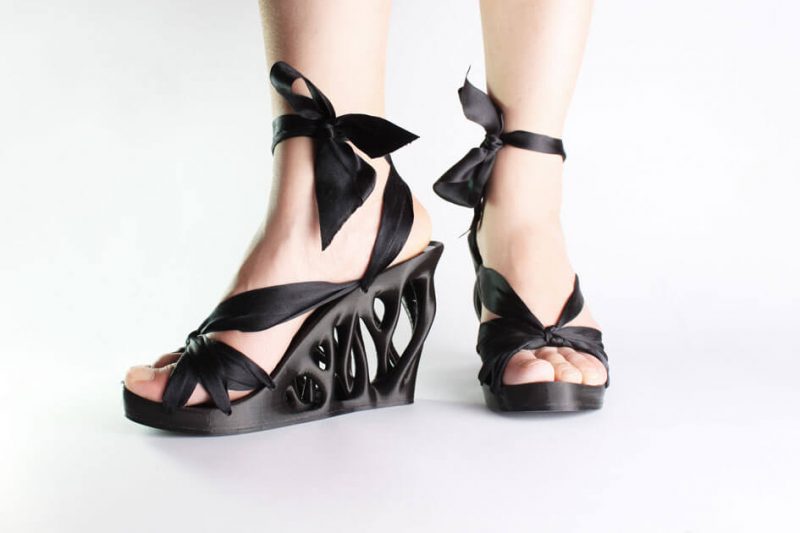 Shoes are something every girl is fond of. And unlike other gifts, this one is very useful because footwear is something that one needs every time while stepping out of the house.
Shoes can make fashion statements. Hence, one of the most adored choices for gifts.
And, when 3D printing it precisely by considering the personal style and comfort, shoes could become a lot more worthy than they actually are.
So, if you believe this too, why not find an already existing design on Sculpteo and let the experts do their job.
You can give your partner the most amazing gift, a 3D printed footwear pair.
Most importantly, it would be difficult to find someone wearing a similar design, making your gift even more irresistible.
3D Printed Manicure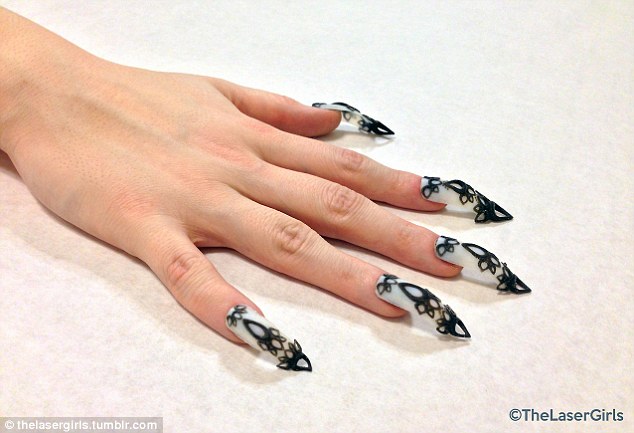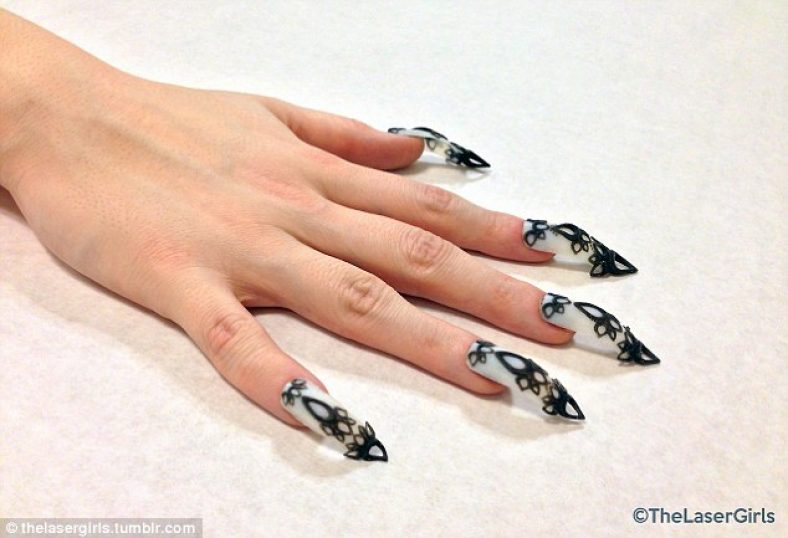 Credit: cadjewelleryskills.com
Girls love to pamper themselves with different accessories. And, nail art definitely tops their list.
So, if your girl does have such interest, why not present her with this amazing 3D printed manicure set.
The design is created by Sarah C. Awad and Dhemerae Ford who after meeting accidentally, came up with a company called TheLaserGirls.
They strive to challenge, experiment and learn 3D technology and the various processes associated with the same.
This is when they found the aid 3D printing could offer to the cosmetic industry.
Just by adding fun and a little creativity, 3D printers could create wonderful nail art designs. And, these are easy to stick as well.
If nail art is something that your partner likes, why not choose these 3D printed gifts for her.
Whenever she will put this on, people are definitely going to ask about where she got it from. And she will love to answer," he has made it personally for me".
So, if you wish to give that attention to your beloved, you must certainly look for this choice.
3D Printed bag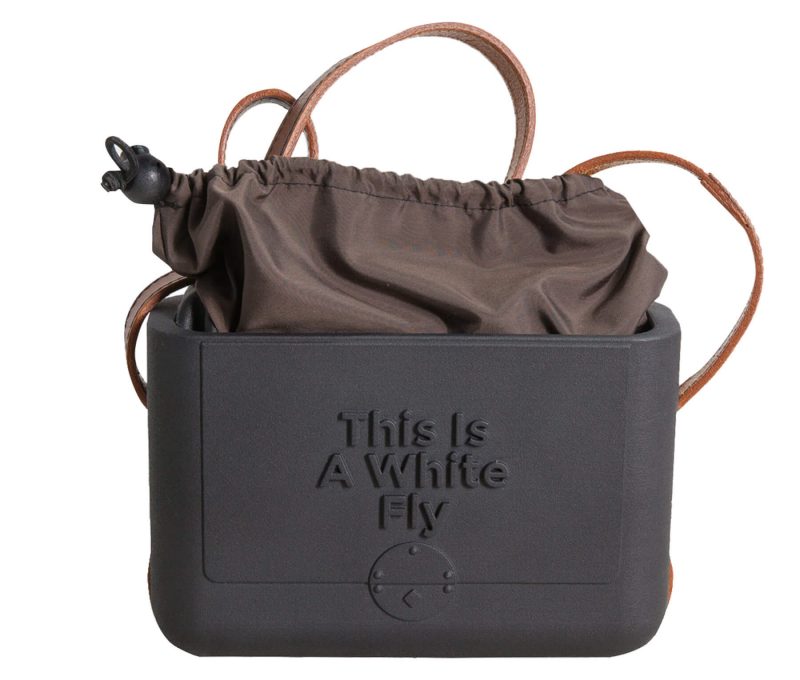 Credit: xyzbag.com
XYZbag is an Italian creative brand that is inspired by the novelty of 3D printing innovative technologies and revolutionary digital craft manufacturing.
For the same reason, it is seeking to create new Self Design And Self Expression Fashion 3D bags by revisiting the new tools to personalize a fashion product.
Bags are such a useful thing. They come into play as soon as we think of stepping out of our home, even when at home, they keep our things organized and snuggled in one place.
If your partner is also fond of unique and personalized bags, this would be the best gift for her.
You can choose to print anything starting from quotes to specific designs. And, you can certainly choose between colors and material options.
So, if you really think that customized gifts could raise the bar for your selections, you must not ignore this option. She would really admire your consideration and thoughtfulness.
Gingerbread Cookie Cutter by OogiMe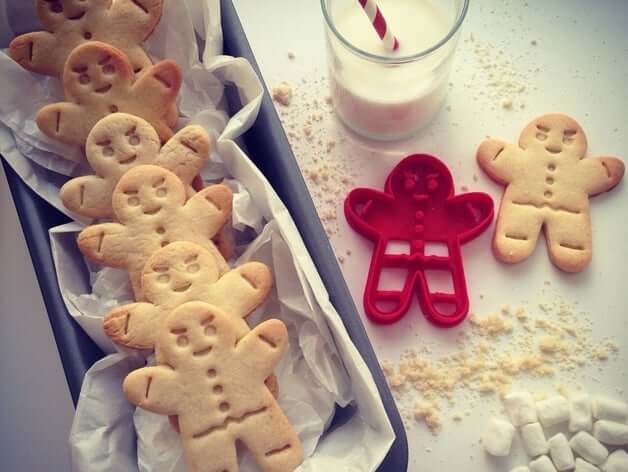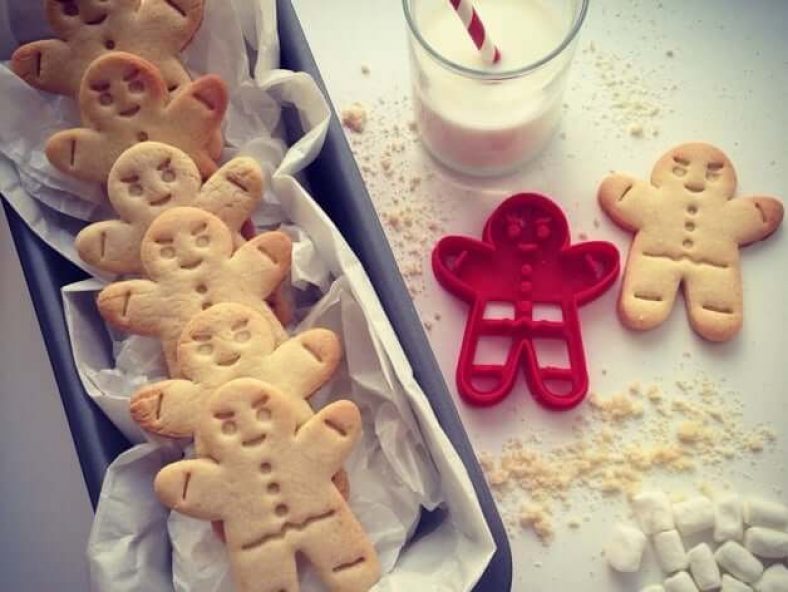 Well, if your partner loves experimenting with recipes and likes to bake much often, how about adding more substitutes for her creativity?
Gingerbread cookie cutter by OogiMe on Thingiverse account is what you must check before finalizing what you wish to buy for her.
By printing using Makerbot Replicator 2 printer, the designer has made this extremely useful gingerbread cookie cutter that will let you cut cookies in the shape which your baby would love to have. They are really cute.
So, if you are searching for some 3D printed gifts for her during the holiday season, this could be the perfect fit.
Not only will it help your partner bake with style, but will also let her impress the guests coming down for the vacation.
Plus, if you have children, what could be a better surprise than a delicious gingerbread cookie.
Earbud holder by sneakypoo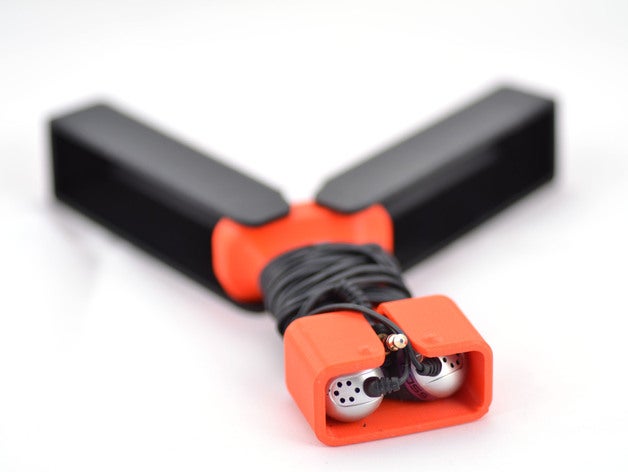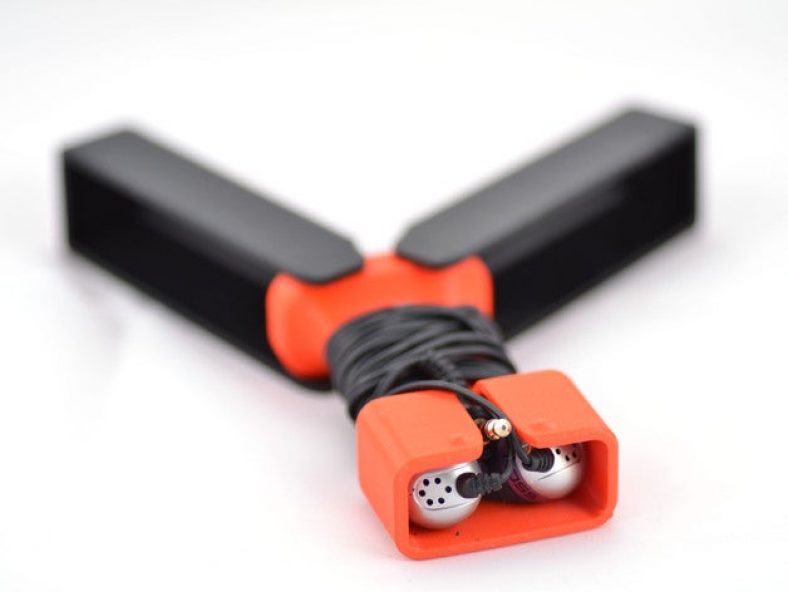 The maker's real name is Robert and he operates from Sweden.
In the summary of his design, Robert explains the inspiration that came from the urge to do something a bit different from the designs already available.
Specifically, he says, he wanted the whole thing to be somewhat enclosed and able to take a beating. And, the best part is that he believes in his accomplishment.
Plus, it has a very satisfying clack sound when you close the whole setup up.
Apart from this design, Robert has Beyerdynamic Slider Replacement, UM2+ Lazy Lever, Low friction spool holder, Labyrinth Gift Box, Ultimaker2 Cable Chain, Filament Dust Filter, Solder Fume Extractor, Magnetic PCB Holder, Locked Dovetail Triangle Gift Box, Cable channel/duct, and Fully printable PCB vise on his Thingiverse account.
So, if you think that this earbud holder would help your partner organize her earbuds with care, why not express your concern right away.
Find the design on the website. Either 3D print it yourself or get it printed and make your girl happy. Wouldn't you love to see her smiling finding out how much you care for her?
Second Life Mug by LeFabShop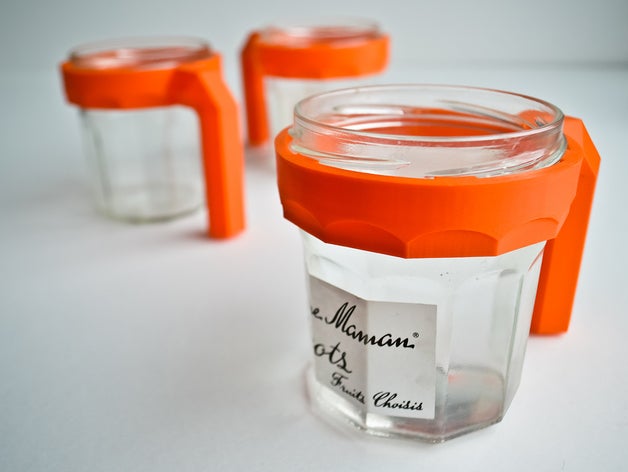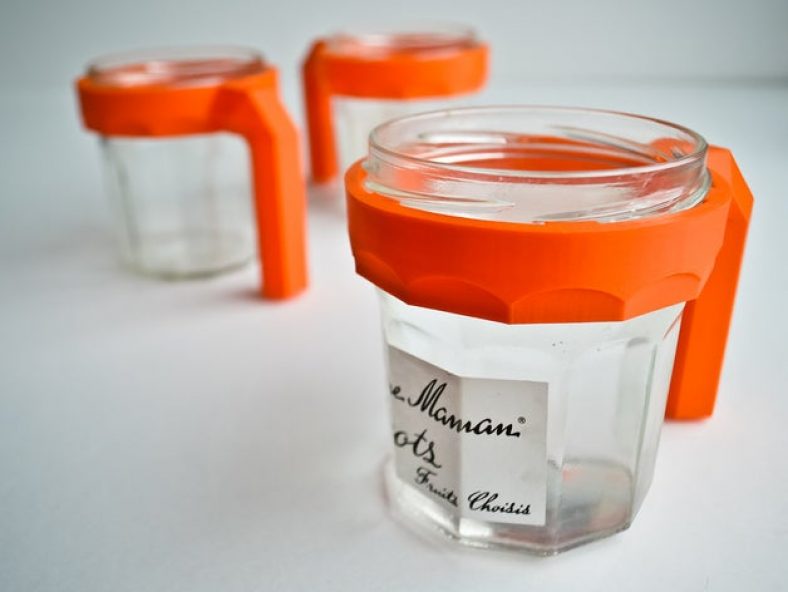 The company has used Makerbot Replicator Mini to make this design a reality.
You can find more details about the printing needs in the 3D file summary.
Plus, you have the option to get this printed by Thingiverse itself.
So, if she loves creating items from lost or broken things scattered around the house, help her a little further.
This 3D printed gift for her could be the best choice for a creative lady like yours.
The holder is printed without using any rafts or supports. It has a 15 percent infill. So, it is easy to create if you already have a 3D printer.
What else? Let her decide about your creativity when you give her this mug holder.
Z-18 Penny Skateboard by aaskedall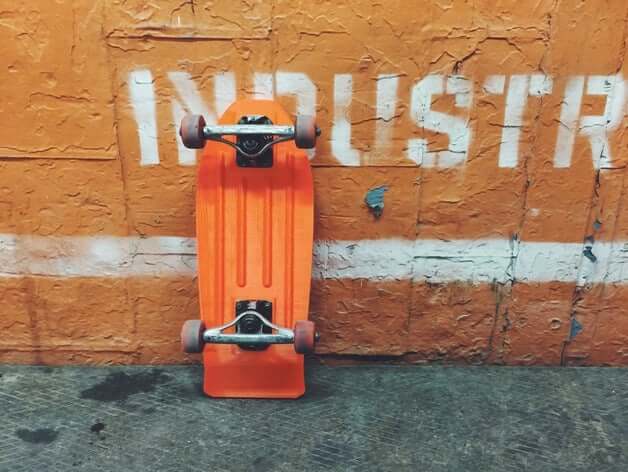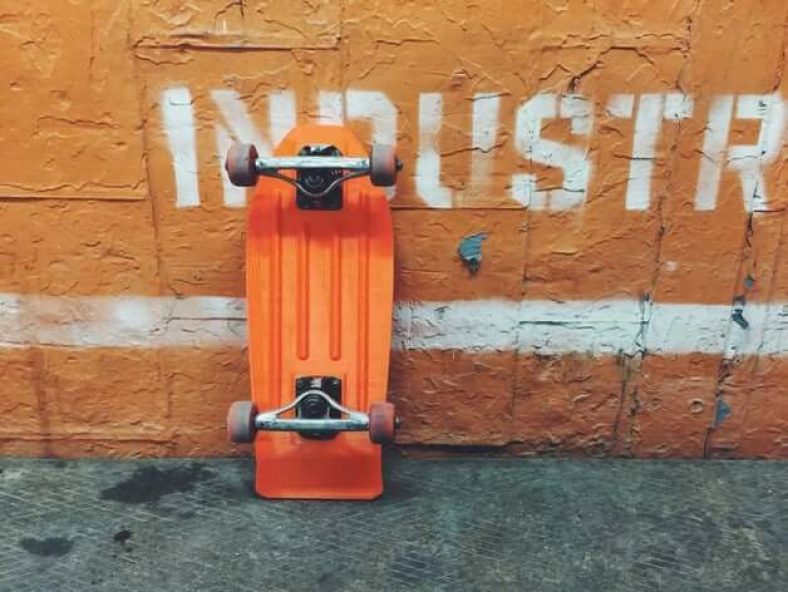 For someone who loves to wander around on their skateboards.
Yes, created by the Brooklyn-based designer thinker and designer-maker, Andrew Askedall this 3D printed file could let you print the most wonderful skateboard for your partner.
Apart from this, he has forty-one other designs to his name on the Thingiverse account.
So, if your partner likes to stroll through the streets on wheels, why not let her feel the air on your created skateboard.
This board is designed on TinkerCAD which is software support that is available for free download.
The printer has printed it on z18 2 shells at 50% infill. And, the designer claims that this skateboard actually holds up quite well even though it's printed along the layer direction.
Again, the best thing about the whole 3D printed gifts for her is that you can further customize the design if you know how to 3D print.
You can print it in your favorite color, using your favorite material, and quote. Interesting, isn't it?
The Conclusion
Gifting one of the above-mentioned 3D printed gifts for her would make her feel special. It would make her feel that you care for her for real.
Because all of the above-mentioned gifts can be customized. So, it could be possible that she would not get to see these options anywhere else.
And that is what would make these presents so connected to her feelings for you.
3D printing can let you explore better and greater numbers of choices if you like to make your partner's occasion unique.
There are many things that you can think of after you have mastered how to 3D print or 3D design.
However, until then, you can still choose to print your designs through 3D printing services.