MakerBot Replicator Mini Plus
MakerBot Replicator Mini Plus, with a completely assembled offering, is sure to awe those watching it print. With easy workflow and affordable prices, the printer has attracted a lot of audiences.
PROS
Smart extruder plus
Compact
Easy to set up (in just 10 minutes)
Auto calibration
Auto bed leveling
Reliable
Great customer support
Removable build plate
CONS
No dual extruder
Compatible only with PLA
Does not support high temperature
100 microns precision
Product
Specification
Videos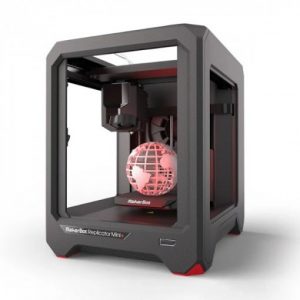 If you had a conception about 3D printers that," there aren't any, that meets the demands, at a lower price," this printer would tell you that your ...
| | |
| --- | --- |
| Model | Replicator Mini+ |
| Manufacturer | MakerBot |
| Price Range | $ 1299 |
| Availability | Available |
| Classification | Desktop |
| Technology | Extrusion (FFF- FDM…) |
| Material | PLA |
| Filament diameter | 1.75 mm0.07 in |
| OS compatibility | Mac OS, Microsoft Windows |
| XY accuracy | 0.011 mm0 in |
| Max. build size | 101 × 126 × 126 mm3.98 × 4.96 × 4.96 in |
| Max. build volume | 1.60 L |
| Min. layer thickness | 0.1 mm0.004 in |
| Dimensions | 295 × 349 × 381 mm11.61 × 13.74 × 15 in |
| Weight | 9.3 kg20.5 lb |
| Nozzle diameter(s) | 0.4 mm0.02 in |
| Power input | 0.76-0.43 A @ 110-220 V 50-60 Hz AC |
| Heated print bed | No |
| Heated build chamber | No |
| Automatic calibration | No |
| Closed frame | Yes |
| Dual extruder | No |
| Independent Dual Extruder | No |
| Full color | No |
| LCD screen | No |
| Touchscreen | No |
| On-board camera | Yes |
| Mobile app | Yes |
| 3D scanners | No |
| CNC mill | No |
| Electronics 3D printing | No |
| Laser engraving | No |
| Conveyor belt | No |
| Air filter | No |
| Pellet extruder | No |
| USB | Yes |
| Wifi | Yes |
| Bluetooth | No |
| SD card | No |
| Ethernet | No |

Table of Contents
With so many stuff happening around additive manufacturing, competitors are finding it tough to keep up with the decreasing price and inflating demands. Putting these two under one roof is not that easy.
But few companies have made successful launches and have been able to impress everyone. Makerbot's Mini plus is one such example.
The 3D Printer has brought with itself a comprehensive list of features that make it better than its predecessor, Mini.
The Makerbot Replicator Mini Plus review highlights all the major perks provided by this machine. And, at the same time, it introduces readers to the challenges that one may face when printing with Mini Plus.
Mini Plus, with a completely assembled offering, is sure to awe those watching it print. With easy workflow and affordable prices, the printer has attracted a lot of audiences.
Looking for a 3D printer to design some unique models or educate students at school, look no further. This machine has got just the right ingredients to keep everyone involved, irrespective of expertise level.
The 3D printer calls for some great action. You can start 3D printing in not more than 10 to 15 minutes of taking the machine out of the box.
Most of the settings are done by the manufacturer itself. All you need to do is embrace that. With various new functionalities and an added advantage of being compact, the Mini plus is already making users go crazy for it.
However, we must talk about the flip side of the story too. There are certain things that the 3D Printer could have done better. For instance, at this price range, users may expect a little more from the company. Read the review to learn why.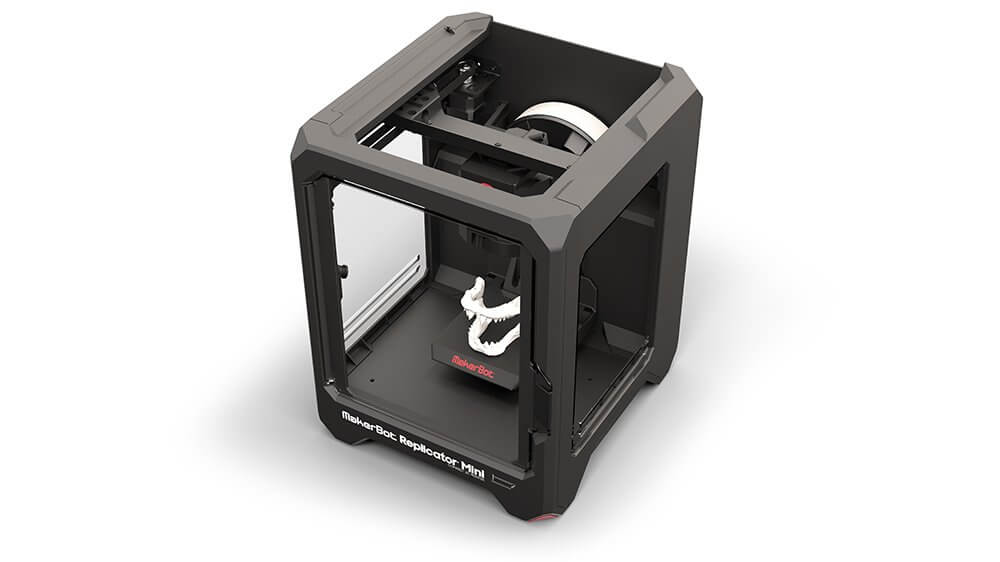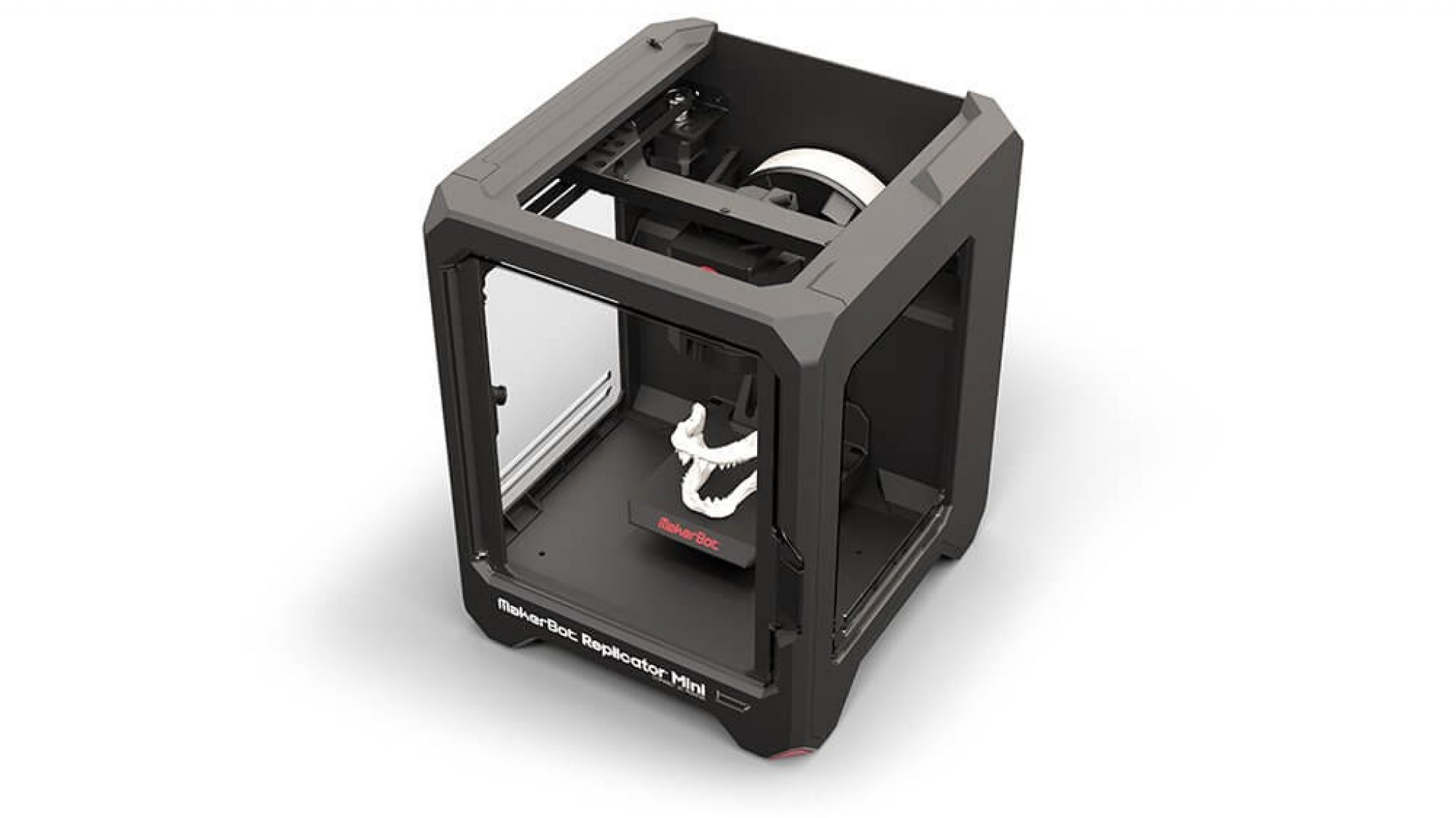 Features
Starting with the features that bring all these recognition to the machine, let's find out what Mini Plus has to offer.
The small and compact machine with so much popularity must be hiding some amazing cards making it so desirable. So, let's pull those out and know more about this 3D printer.
Compact: The first thing you notice about the machine is its manageable size. This means that it can easily be carried from one place to another. Not just that, it can fit inside a house corner as well as in the schools and colleges. With bearable weight, the 3D printer is easy to handle. You need to clean under the printer, just slide it and do the needful. Yes, it is that easy to carry.
New and Unique Smart Extruder Plus: Unlike other machines, Mini Plus is all set for success with its new Smart Extruder Plus. If you have worked with the bugger size MakerBot Replicator 3D printers, you would know how great the extruder works. This time, the company has introduced the same extruder for its Mini league as well. With this extruder, you do not have to worry about calibrating it because it takes care of that itself. Moreover, it comes with an automatic jam detection setting. Hence, if the extruder faces jam, the printer pauses the progress instantly. Saving users from a lot of problems that may happen otherwise.
Filament Out Sensor: During printing, if your filament spool runs out of material, the printer will pause the progress and save it to resume after you refill the spool. A great addition to a budget 3D printer.
Auto Bed Leveling: Using three different sensors, the machine handles the bed leveling very efficiently. Eliminating the need for manual intervention in the process, the manufacturer offers a hassle-free setup. Plus, it also ensures that there is no error in doing so. The features help in keeping your bed always leveled perfectly.
Redesigned Z-Axis: The manufacturer has come up with its refined gantry along with the redesigned z-stage. This helps in keeping the printer stable when printing and avoids vibrations. This further helps in enhancing the speed of the 3D printer. In other words, Mini plus is faster than most of its counterparts.
Removable Build Plate: How could you be any more impressed? The printer has almost all the standard settings working at its best to offer amazing print quality. And, this one is just another addition to the list of awesome features. With a removable bed, you can easily scrap your objects out of the plate. It helps in keeping your models safe while trying to take it off out of the build plate.
Remote Monitoring: Here is what you must be waiting for, an onboard camera. Using this, you can keep an eye on the progress of the prints, even when away. Without a pinch of doubt, many users will fall for it. Using the WIFI connectivity and the Makerbot software, one can watch everything happening inside the printer. You can also control your models over a WIFI connection. Exciting, isn't it?
WIFI Connectivity: Why is it so important to mention this feature anyway? You can check with most of the expensive 3D printers, a WIFI connection won't seem a standard feature. It is not available even with the printer at a higher price than Mini Plus. Hence, it is important to mention it here. In addition, it lets the user manage the printer's activity being cordless. Again, making it much simpler for makers to manage their standalone machine.
Specifications
As mentioned, the printer is compact and occupies 11.6 L X 13.8 W X 15.0 (inches) of space. This the reason why the build volume is also not that large offering makers to model objects with 4 L X 5 W X 5 H (inches) of build space.
The minimum layer resolution possible is 100 microns which are considered enough. The product weighs no more than 10 kgs.
Plus, you get automatic bed leveling and calibration to help keep the setup duration as short as possible. The camera resolution is 640 x 480 which again is a nice touch.
If you are looking to work with multiple filament types, this machine may disappoint you a little. The 3D Printer is only compatible with PLA and with few other PLA composite materials. This is because it cannot withstand higher temperatures.
The ambient operating temperature stays between 15 to 26 degrees Celsius. Mini Plus is compatible with Windows as well as MAC.
Price
The 3D printer costs $1299. This may not be the cheapest of all options available, but you can make out the reason for this difference.
With great quality, the printer also comes with many other advantages such as responsive customer support, warranty terms, and a lot more.
First Impressions
You would find not a very large box stepping at your door. The Makerbot Replicator Mini plus review has constantly mentioned its compact size.
And, you get to experience the same right from the first contact you have with the printer. The shipping box is not more than 15.75 L X 17.9 W X 20.6 H (inches).
Moving on, when you unbox the printer, you will find the parts securely packed inside for ensuring safe delivery. It is easy to take the machine out.
With the package, you receive a factory leveled 3D printer, power cord and USB cable, a smart extruder plus, the build plate, a filament tube, and a sample PLA spool.
You also receive a manual for carrying the setup of the 3D printer with ease. You will not need anything else to make the printer start working right away, following a couple of minutes.
Setup
If you are someone who does not want to get into the twist and turns of setting a 3D printer, you must try the MakerBot Replicator Mini Plus. It is not just ridiculously simple to set up but can get you started in a matter of minutes with your first print job.
To start with the setup, you must install the app provided by Makerbot on your smartphone. The app will guide you through the entire process of installation.
Before starting the installation, you must plug in the extruder into place. Just clip it and it will attach itself to the machine with the help of magnets.
Load the filament through the filament guide tube. The roll will then fit inside a case in the back of the machine. Then, it is time to place the build plate inside the printer. You just have to push the build plate and it will also click in smoothly.
Later, you can download the Makerbot print software and prepare your 3D model to start printing. Nothing would seem like more than just pressing a few buttons.
Printing Type/Cost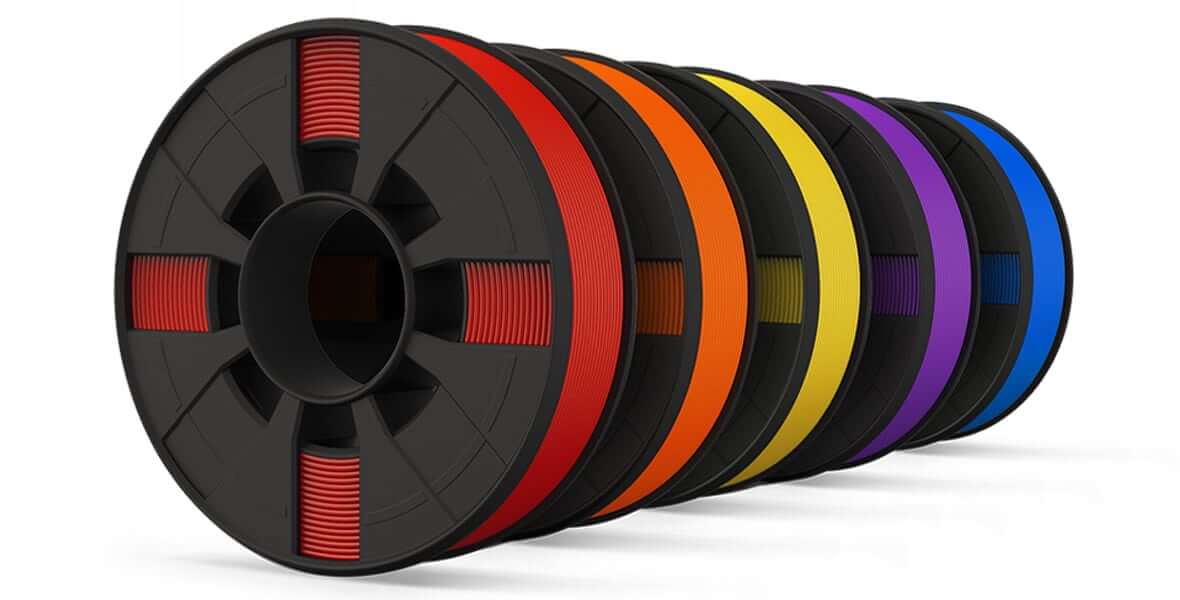 The 3D Printer comes for $1299. When looking at the cost of printing, it's not too much. Only compatible with PLA, which is the cheapest of all material, you can keep your budget low when printing with Mini Plus.
Print Quality
The print quality is considered. It is not par exceptional but works well for students and designers. Makers would enjoy printing with this machine as it is easy to handle.
The print quality with 100 microns is fair enough. It's just that the competition offers much more precise printing at this price range.
Software
The MakerBot Print Software is as simple as the setup process of the machine. You can manage your prints with seamlessly with this app. The software blends well with both the popular OS: Windows as well as MAC.
The best part is that you can directly upload the CAD files to the software, eliminating the need for building STL format. Hence, the minute of error possibility is gone right away.
Moreover, you can preview your models before 3D printing. Hence, you may make changes to the settings if you find any need for the same. This keeps users notified of the results beforehand. And, again slims the chances for error or confusion.
Customer Service
When it comes to supporting, Makerbot Replicator does not leave any stone unturned. You get all the help you need with the experts knowing everything about your machine.
Also, the website has almost every possible question answered through its guides and instructions.
Parameters Influencing the Buying Decision
There are many factors that could hold you back from buying Mini Plus. Or, there could be many reasons for selecting this machine for your specific needs. Read the quick bite from Makerbot Replicator Mini Plus and make the right decision.
3D Printer cost: It is a budget printer falling within the range of makers, designers, and educational setups. It may not be affordable for home use.
3D Print quality: The print quality is fair enough. You can create complex designs, however, the layer resolution is limited to 100 microns. While many 3D printers at this price range offer layer height up to 50 microns.
3D Print speed: The print speed is fast. You can feel the same if you have worked with other 3D Printers at this price range. If speed is more important to you, this is the printer for you.
3D Printer capability: The 3D printer is capable of producing accurate models. The limitations of printing with PLA will follow through as the machine is only compatible with one filament: PLA.
3D Printer Practicality: There are many practical uses of this 3D printer. You can create end products and impress yourself and others. A great learning companion for students as well. With small build volume, the applications may seem limited.
3D Printer User expectations: The printer does fulfill a lot of expectations falling at a few fronts. Such as the absence of dual extruder, better layer height and that is it.
Verdict
Reading this Makerbot Replicator Mini Plus review, you must have found out the different nuances of benefits the printer offers.
At the same time, the limitations it entails. If you want to work on a printer that is easy to handle, this is the one for you. But if you are looking for a really precise printer that offers a lower layer height than 100 microns, you may find others at the same price range.