We have been creating so many stuff with these amazing machines called, 3D printers. However, how many times we build something that is useful and not some figurines or jewelry stuff?
Because of this, most of us do not even know the wonderful things that this technology can unveil. There is more potential and we must uncover that too.
Instead of printing items that we do not often use, let's know about those 3D printed items that are useful and help us make our routine task easier.
You can certainly keep printing what you like, irrespective of how you must use it is. But you must try the ideas that would take you one step ahead to creativity.
The amazing 3D prints that could stay together for the rest of your life, helping you with your daily chores, small or big alike.
Nevertheless, it would also help find the profound potential of 3D printing. Look at challenges at home or office and try to solve it through additive manufacturing technology.
This way, you would find the worth of these astonishing machines. For instance, how about sorting the cluttered wires around your TV set?
This is just getting started. We would show you already derived ideas from usual chaos which you can choose to 3D print anytime.
And, if at all, you feel you have it in you, the soul of a creator, you can try your imaginations too. Either try unique designs for already existing hacks.
Or, make something of your own that no one has tried yet. If you succeed, do pat your shoulders, because, you just entered the hall of fame of those called creators.
To motivate, we have curated a list of well thought 3D printed items you use every day, with a little nudge of creativity.
List of 3D Printed Items You Must Try
Some contradict the fact that desktop 3D printers could really be handy for building designs that are useful and can go a long way without existence.
So, why not prove them wrong. The list below reveals a few of the cool things to 3D print. And, you must check it out to decide how beneficial 3D printing could be for home use as well.
Little People Sitting Planter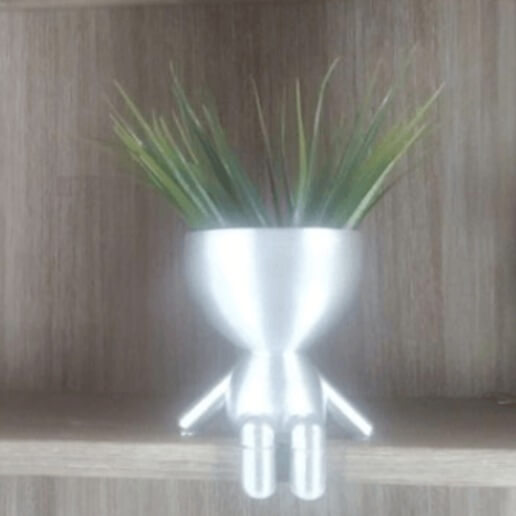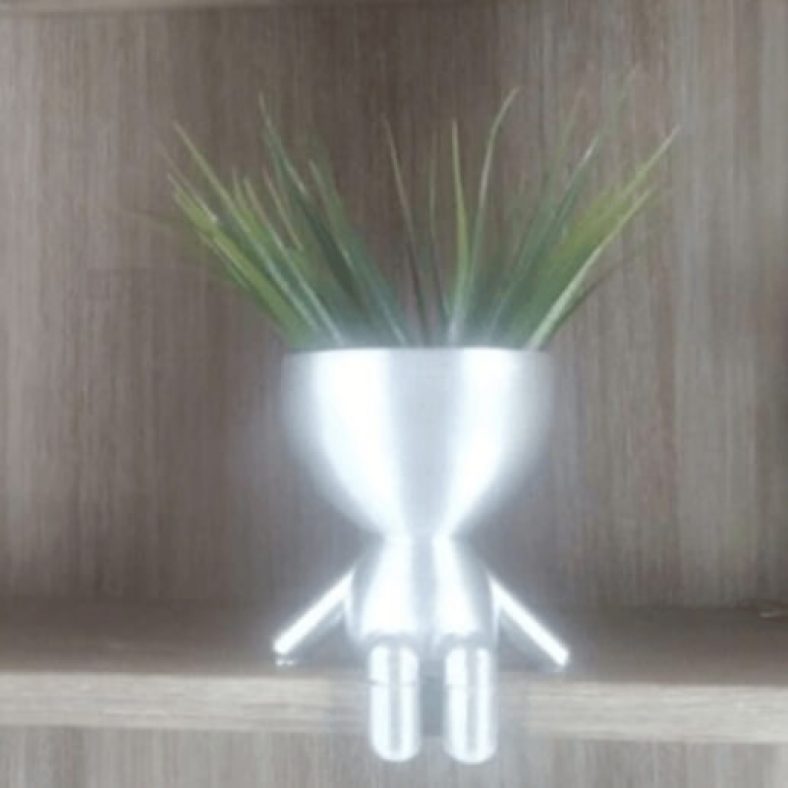 Do you like gardening? If yes, you must always be looking for some tips to make your garden look unique and attractive. But don't you think this little hobby of yours could cost you huge bucks?
Hence, why not take a little help from the 3D printers and find amazing designs that suit your taste. These little people sitting planter on Cult could be just a start.
These look cute, adorable and above all, are easy to print. Moreover, these are created without a need for support. You will find all the descriptions on the website itself to print the design with ease.
Measuring Spoon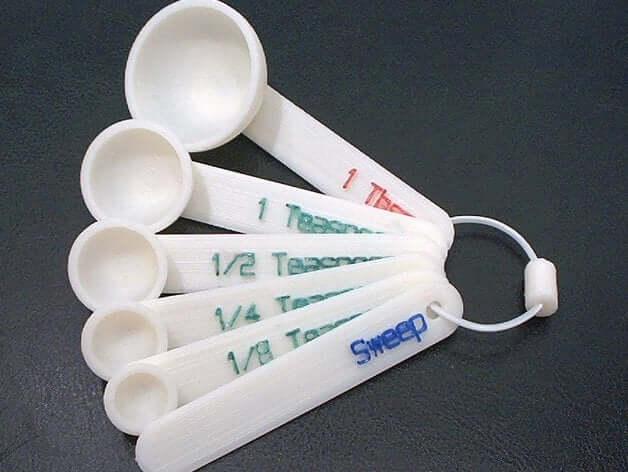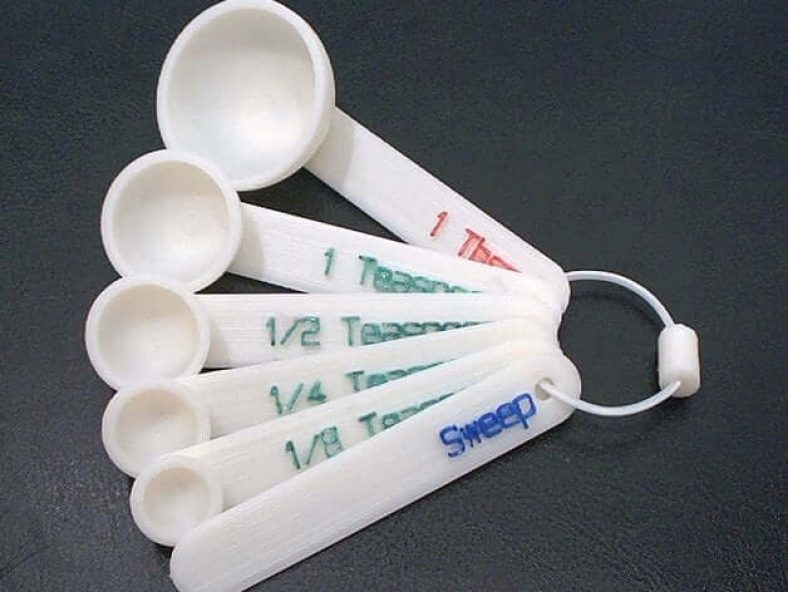 Those who are precise cooks, and like to measure it all, must find these measuring spoons a great aid. These spoons are labeled and perfectly 3D printed. You just have to pick the right one and cook finger-licking dishes as you like it.
These spoons are really useful for those who spend a lot of time in the kitchen trying to ensure that the dishes have the exact amount of sweetness or sourness.
What could be a handy solution other than the small measuring spoons connected together to ensure they stay assembled all the time? You can also gift these to your friends and family.
Swiss Knife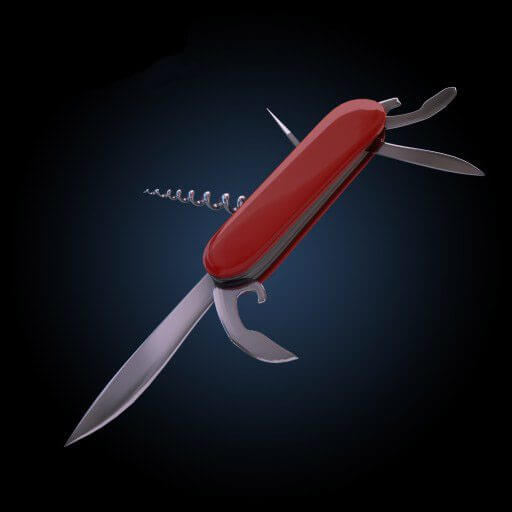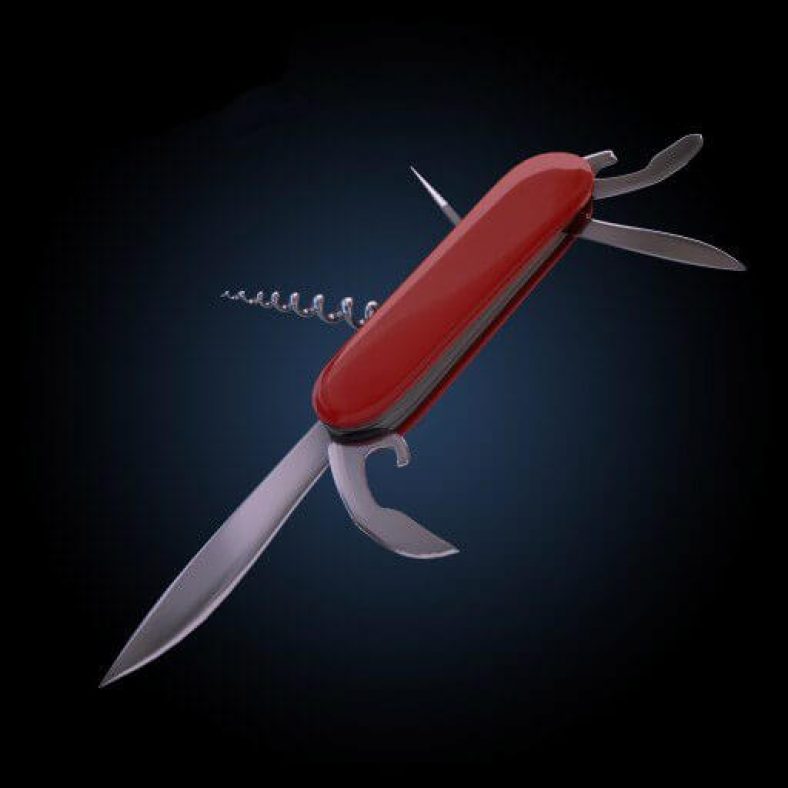 Didn't we discuss before, you can do a plethora of things with 3D printing. And, the list of 3D printed items can go on and on, if you keep letting your creativity go wild.
So, here is the next inclusion of the list, the swiss knife. Perfectly designed and easy to craft using your 3D printer, the versatile tool could make your life easier in numerous instances.
Either you are looking to open a bottle or cut some lemons, just reach out to this beautiful design.
This is a paid design. So, you must pay the fee before purchasing the 3D file. However, the money would all be worth it.
Musical Instruments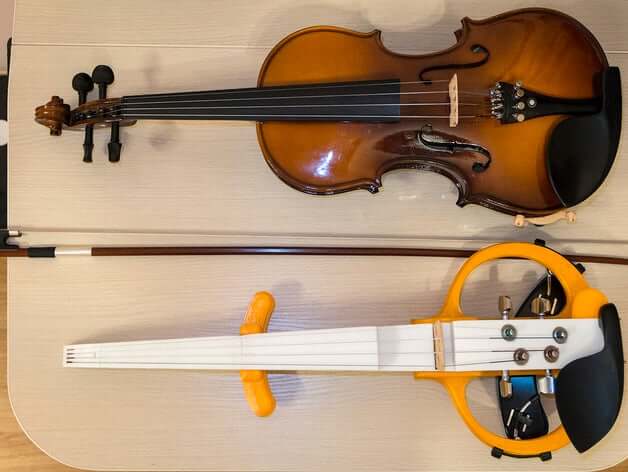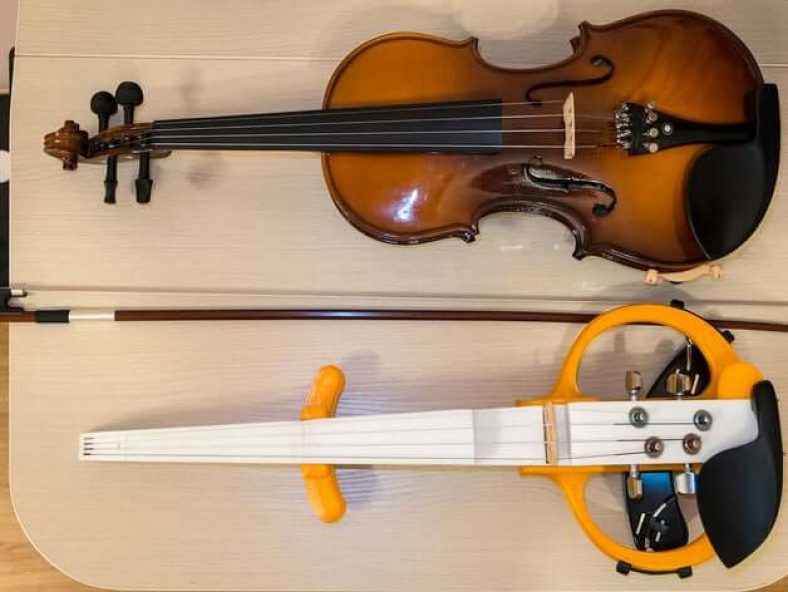 Coming out of the general items to more of a specific niche, let's find out how far we can expand our creativity. With that said, how about the musical instruments?
Yes, we can create perfectly sounding and lightweight instruments showcasing a vast array of designs. Creators have already perfected the designs for guitars and violins using 3D printers.
And, if you have a knack for music, you can do this too. There are many designs scattered on the online repositories. You can print the one available or create your own with necessary improvements.
The best part is that it is much cheaper to 3D Printer an instrument than purchasing it from the market.
Universal Bottle Opener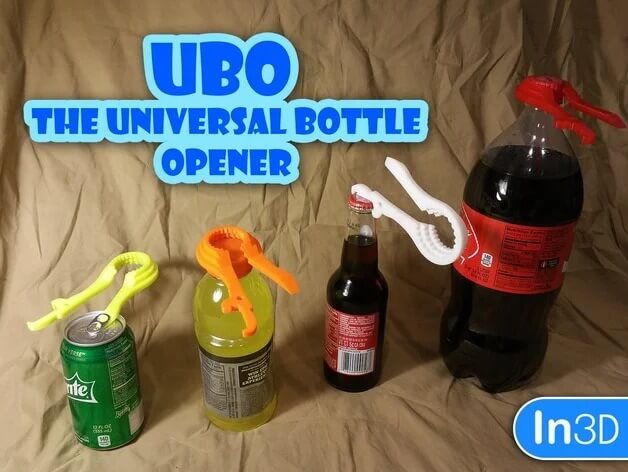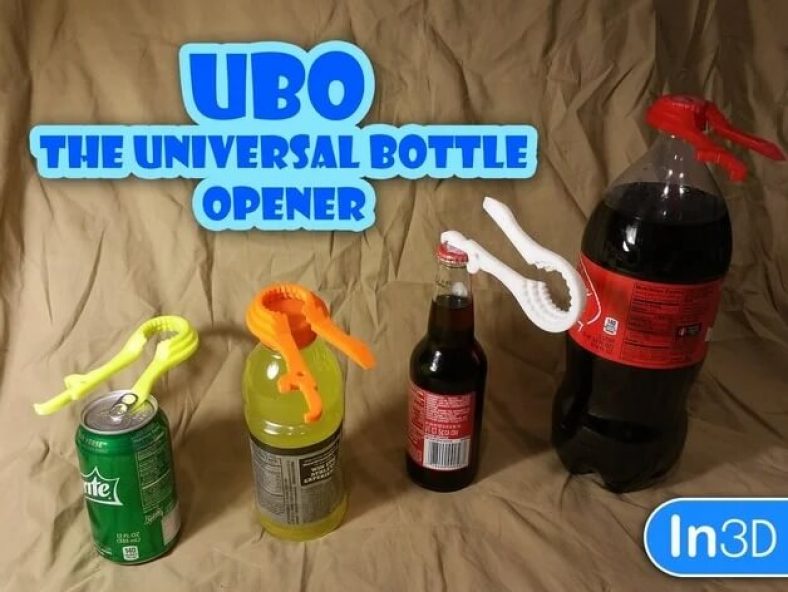 At homes, we often struggle to look for the right bottle opener for varying caps. And, most of the times, these small items keep messing with us.
But can you have the same trouble visiting you during parties and large gatherings? You must need a few more extra sets of these different style cap's bottle opener. But with this one, the universal opener, you can open almost every bottle.
Either it's a can, an upward pull cap, or a round cap, one opener will sort all the bottles at once. The amazing 3D prints available online surely gets us all wanting for more. Print a few parts and see how crazy the guests go about the all-purpose opener.
Coffee Stencils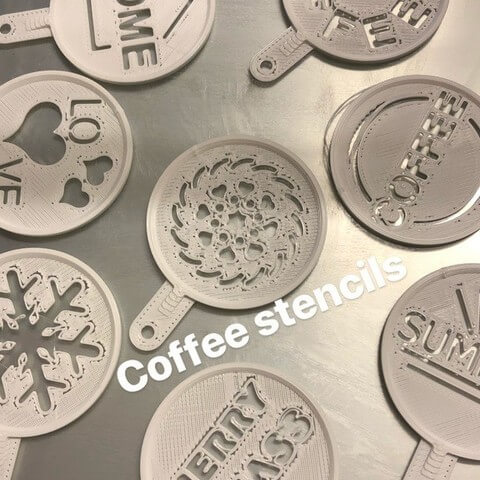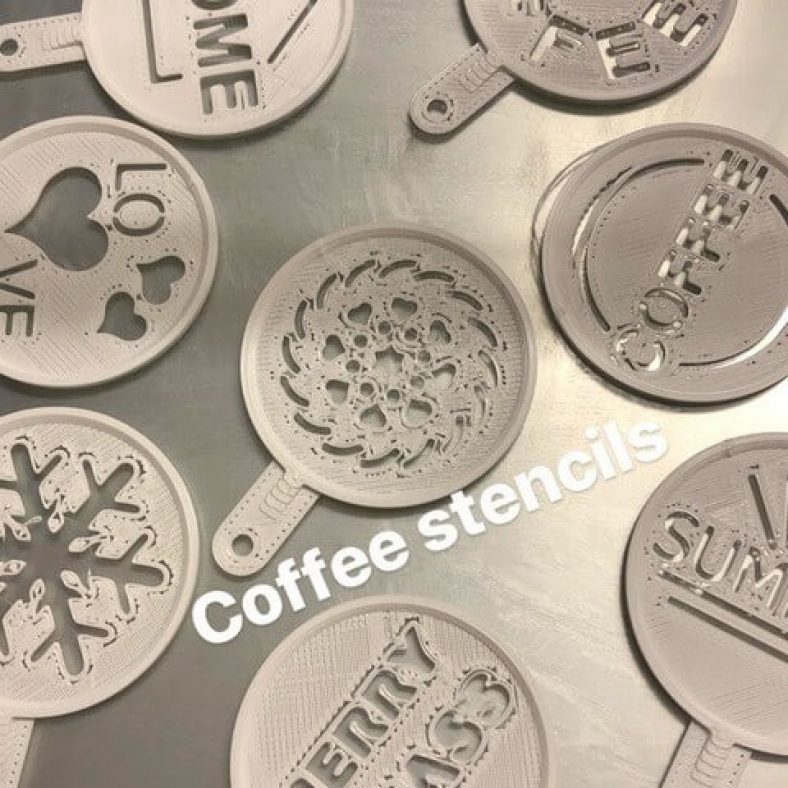 The dining staff is always in demand. And, coffee stencils are something that is found in every household and offices.
If you like to drink your coffee while resting on the bed or want your coffee on the couch's hand rest, these coffee stencils will keep the cups steady and safe. So, why not print it this time instead of wandering around the supermarket to find the one that is cool and trendy.
The best part is that you can 3D print your own style using the home desktop 3D printers. The design is available on Cults3D.
Download the file for free and make these absolutely attractive stencils at home. You can play around with the colors and filament to obtain differing results.
Toilet Paper Unwinder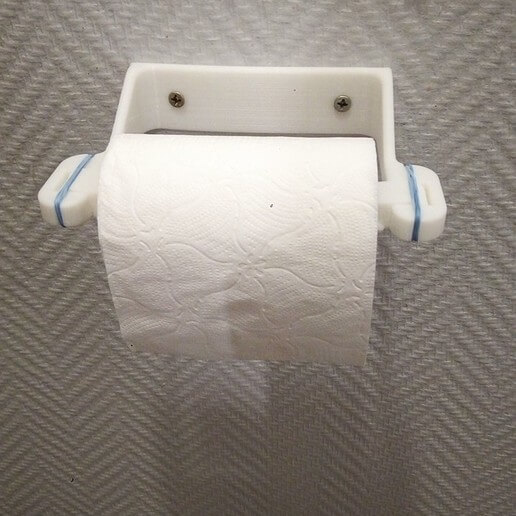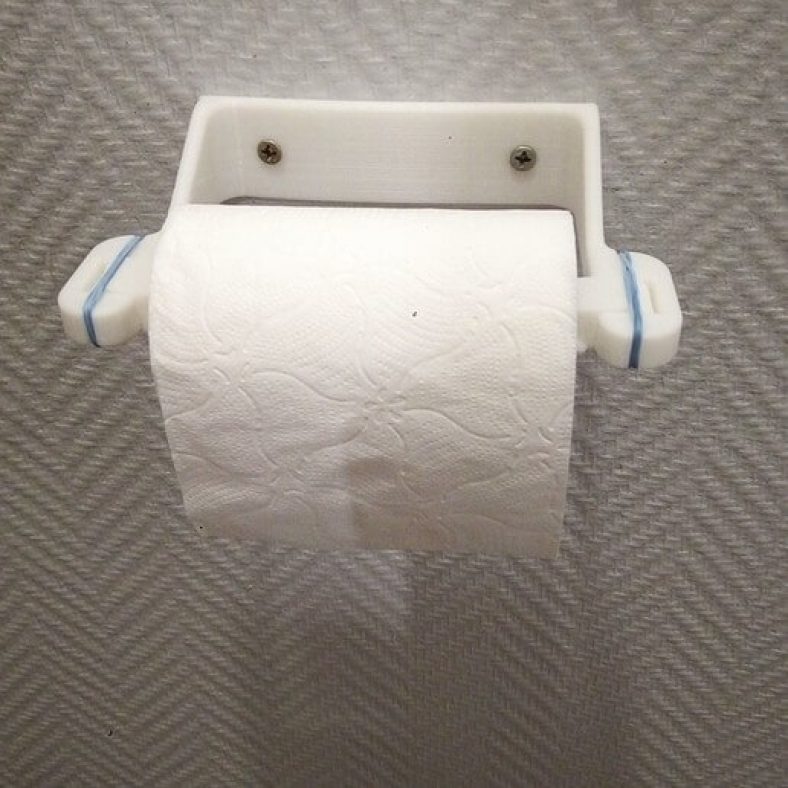 This is a practical design that does not take much effort to 3D print. The style provides ease of installing the rolls inside the unwinder.
You just have to move the roll inside and pull it upwards to settle to holes inside the two moving parts of the unwinder. The entire setting is available with the design to ensure you get the perfect print after completion. The file is chargeable.
The toilet paper unwinder can be attached to the walls using screws. The holes are already present in the design. So, you can mount the item close to your toilet seat, or wherever you need it.
Eagle Beak Coat Rack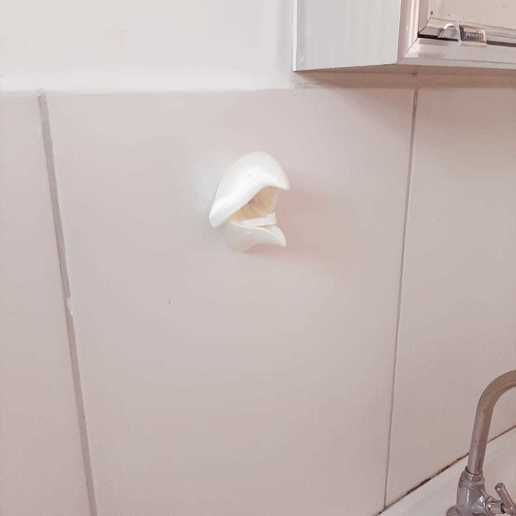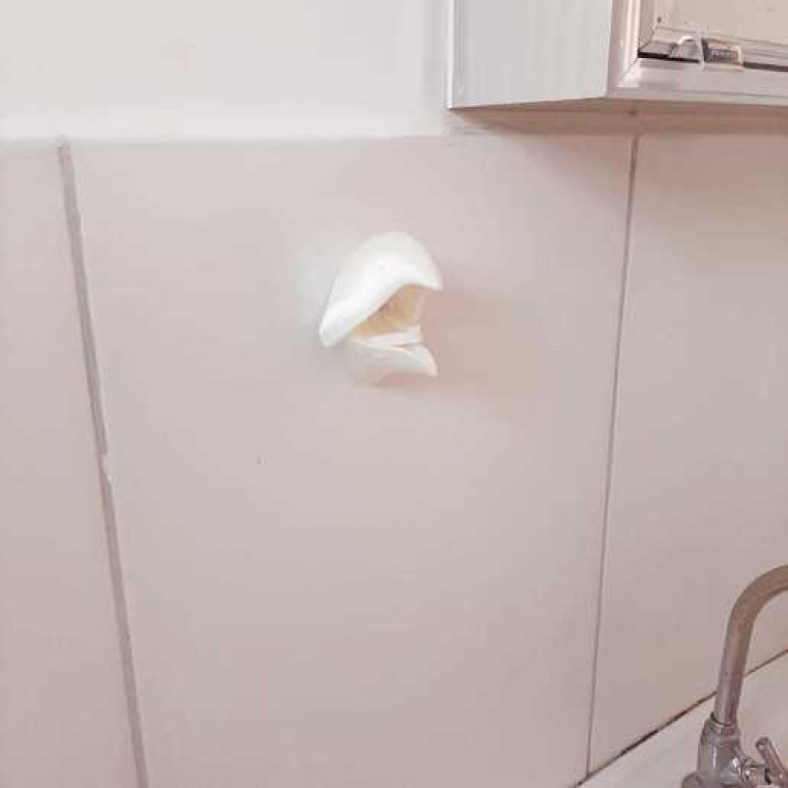 Need to hang your coat or towels, you can print and install this design in no more than a few minutes. This is a unique design and would look perfect when installed on the walls of your house.
Or, it will even complement the wardrobe's interior. Looks amazing and works better than the usual hangers. The beak stays open until you hang your clothes inside. After, it right away closes and keeps your clothes tightly clutched inside.
The eagle beak coat hanger does require a rubber band for working. This again is easy to pull through. The STL file comes with the rubber installation video too. So, next time when you feel a need for some extra hangers, 3D print it yourself.
Bag Clips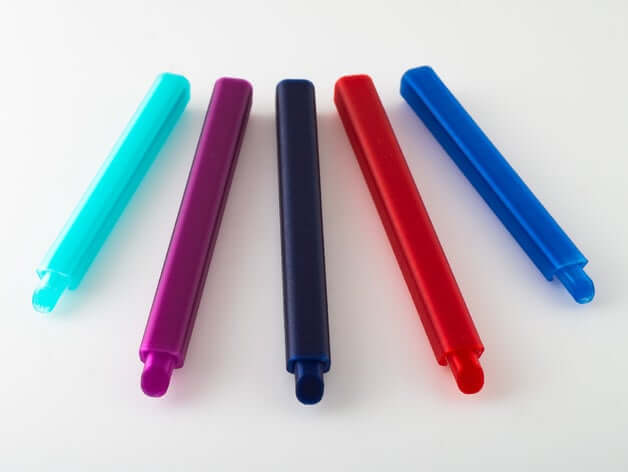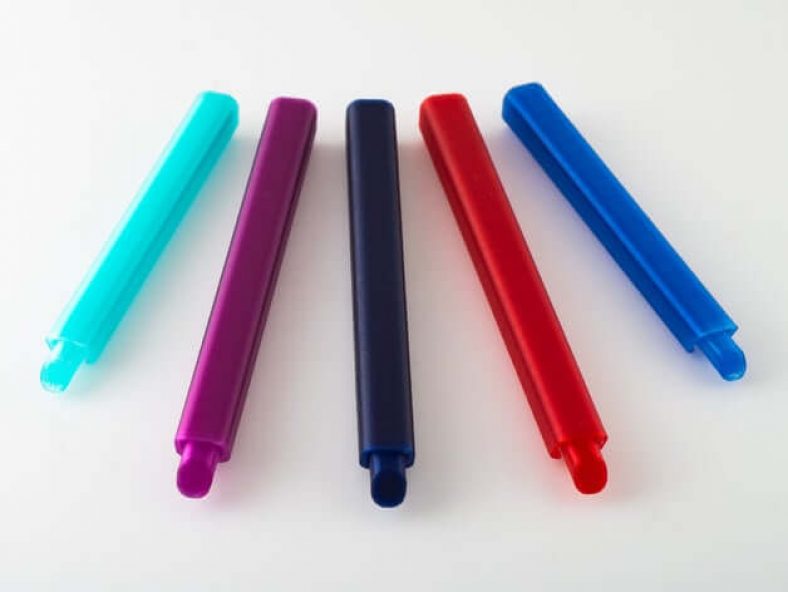 It's not always easy to finish the entire packet of chips. Is it? Why overeat when you can easily store the crispiness of the chips right inside the same packer? The sliding bag clips will help you do so.
You can also contain your frozen vegetables, biscuits, cereal bags, and much more using these clips. The kitchen gadget is really useful for a number of purposes.
This brings us to the print file. If you feel that 3D printing this item could solve some challenges you face often, find the file here.
Secret Shelf Wallet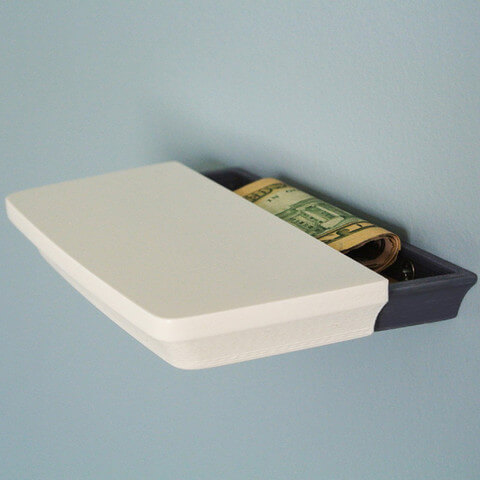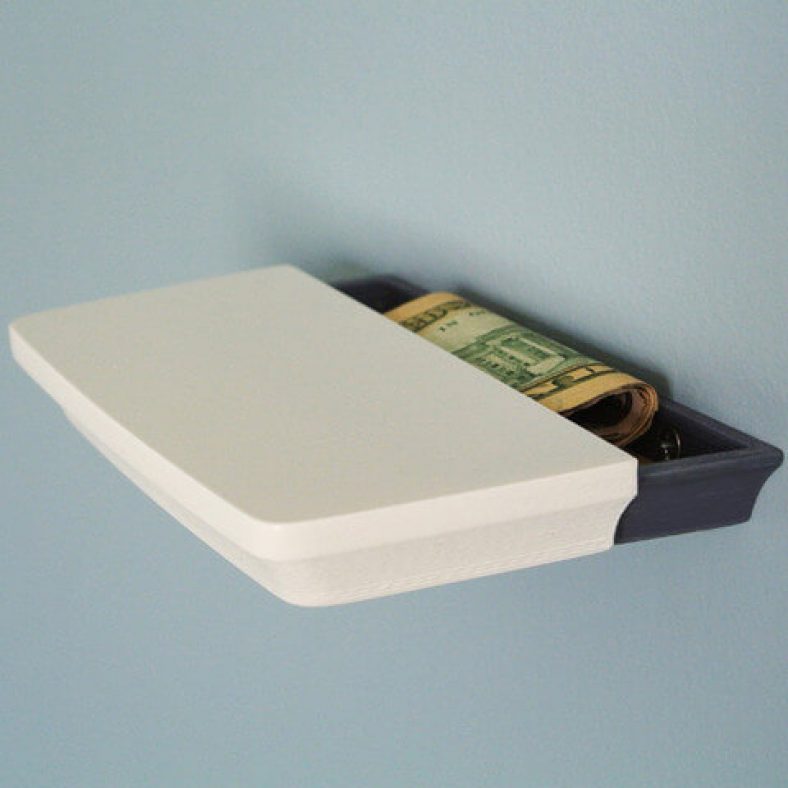 Like to keep things safely snuggled to avoid others from reaching out to your stuff? How about the secret shelf? The entire item can be printed in two sets.
You can use it as a wallet or keep important documents such as driving license and other stuff inside. And, it looks amazing too.
3D Printed Egg Separator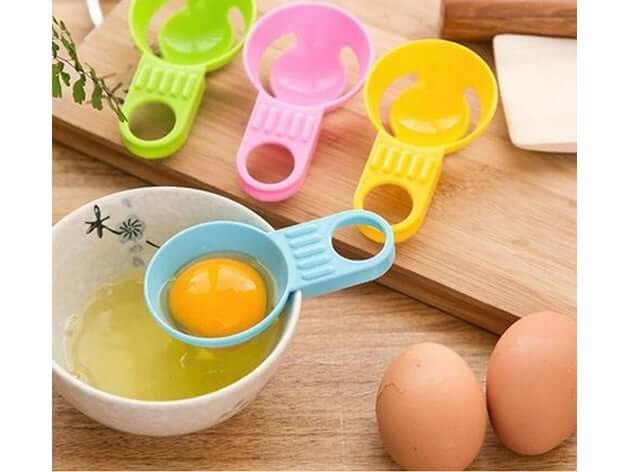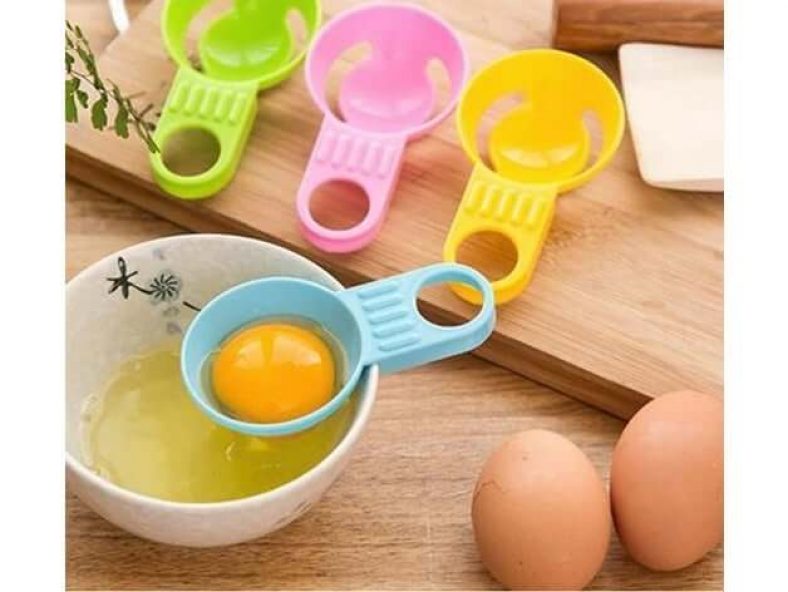 Love baking? Always mess up when trying to separate egg yolks from the egg whites? Do not worry. The easy to print egg separator could help you out sort this challenge in a blink of an eye.
Download the file online and let your machine do the rest of the work. Just ensure that you have the right setting of the 3D printer as suggested along with the 3D file.
Memory Card Holder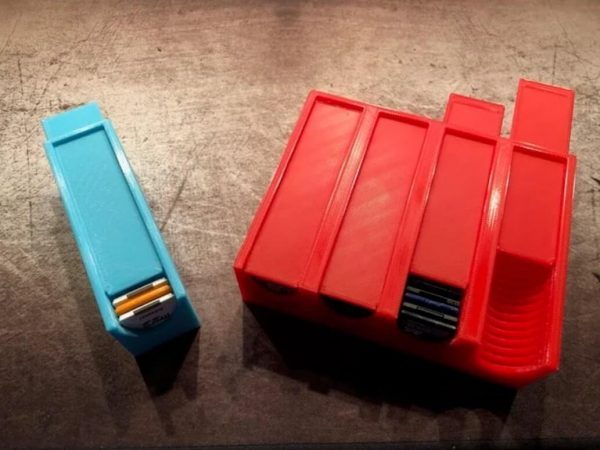 If you are someone who likes to save memories and stuff on the SD cards, you got to have a lot of them. So, how do you manage all of these small memory cards that are prone to get out of sight easily?
A deep drawer is enough to make your search operation harder. So, why not 3D print an SD card holder that is easy to manage and keeps your little memory units together.
Gensole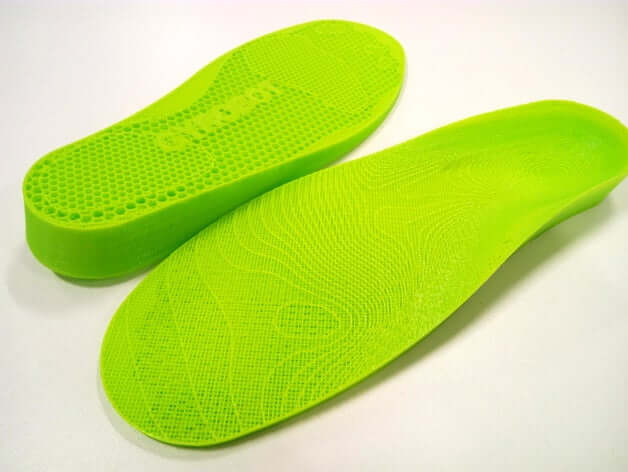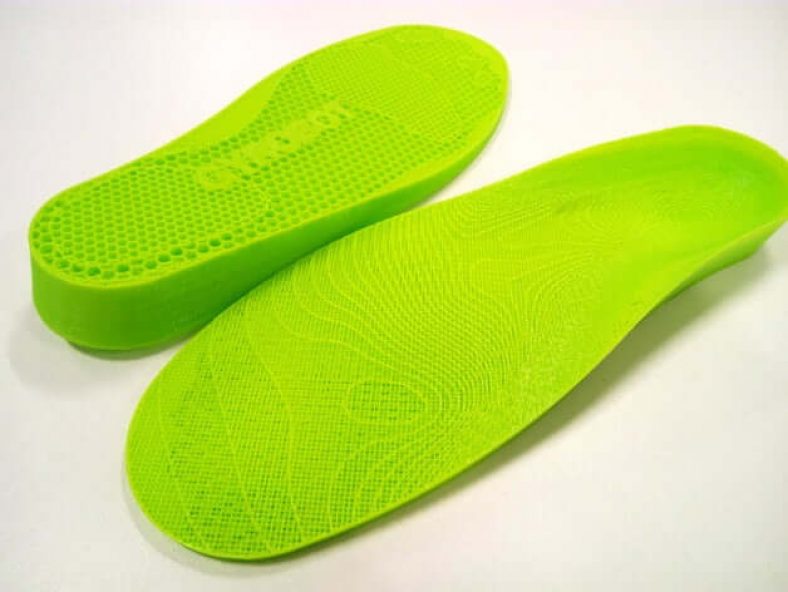 A lot of people have trouble fitting into the standard size shoes. Not only that, but there are also times when heel pain could be a result of uncomfortable soles. But can you do anything to fix it?
We often buy insoles. However, all of these are again standard size and may not help at all. But 3D printed gensole could. Scanning your feet and creating gensoles that fit you ever inch would certainly help.
Coffee Maker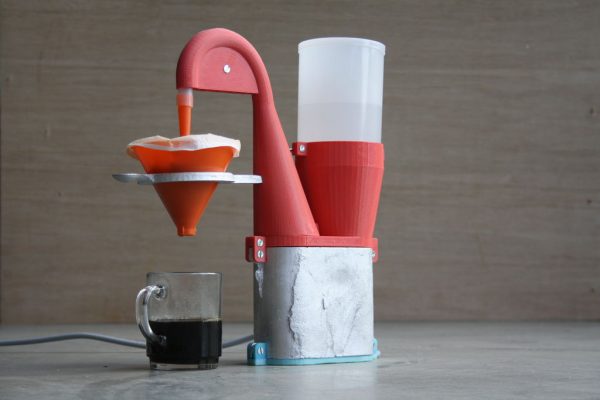 Do you think 3D printers are limited to just a few designs? Not at all. If you are ready to invest more time and effort in learning about this technology, you can create complex items too.
For instance, a complete electric coffee maker is what we are talking about. You will love having your coffee with the self-made coffee maker.
3D Printed Item for Holding Screwdrivers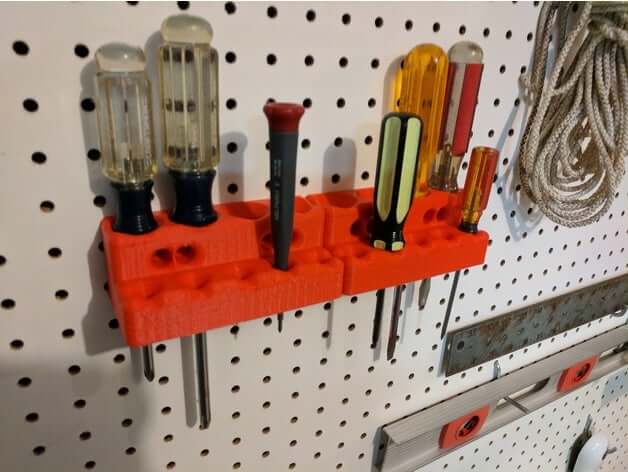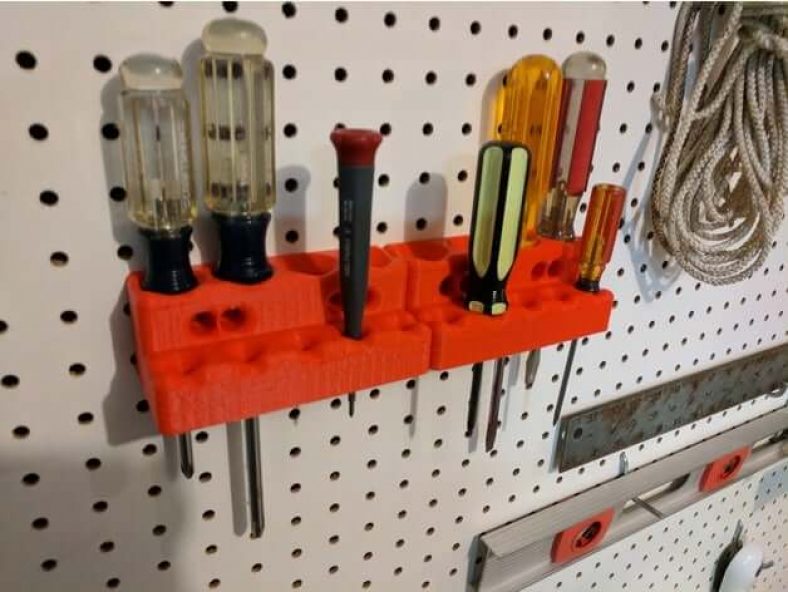 Are you someone who works too much with tools and gadgets? If yes, you must be having a huge set of screwdrivers as well.
So, 3D print the holder for screwdrivers and arrange them in the most efficient way. No more mess to find the right size tool, when you can see all of them clearly hanging in front of you.
Turbine Water Dispenser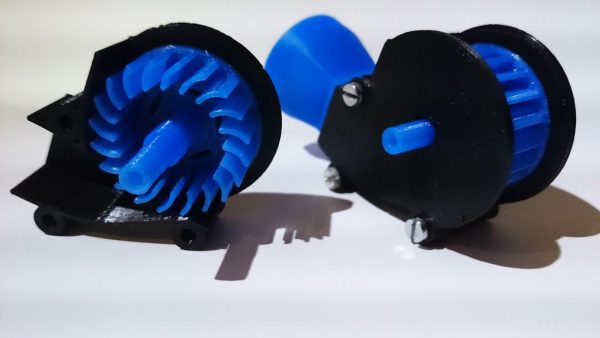 Do you know you could save a lot on your water bills if you have the right amount of water coming out of the tap and in a wider arc? This small hack would allow you to do that.
You can install it on any tap and use it to save water bills. It will sprinkle neatly to help you wash your hands and dishes fast as ever.
Stack Your Batteries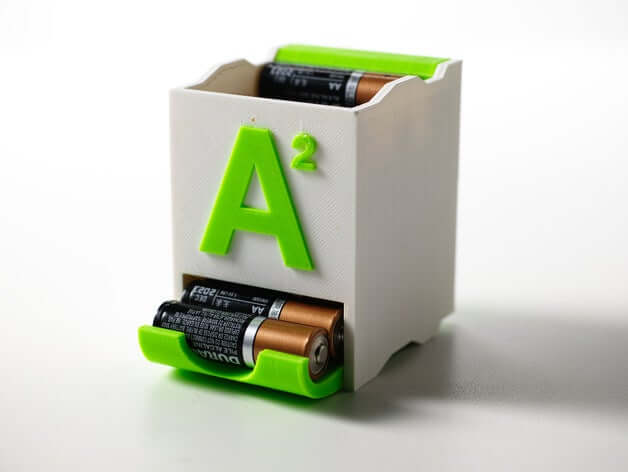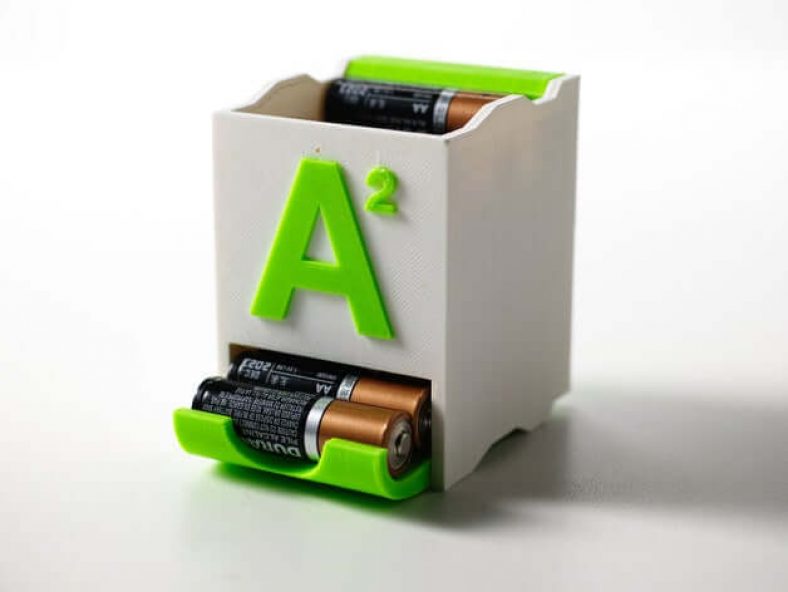 Arranging batteries is a huge mess. All scattered around just make our house look untidier. However, this amazing battery storage would help declutter those challenges and provide you with a decent looking hack.
This can either sit on the table or you can also mount it on the wall.
Moreover, it is easy to print with three different parts that connect with tight friction, providing a permanent lock.
3D Mask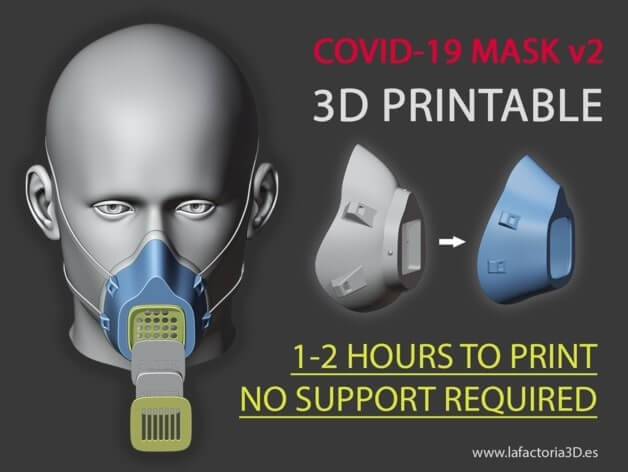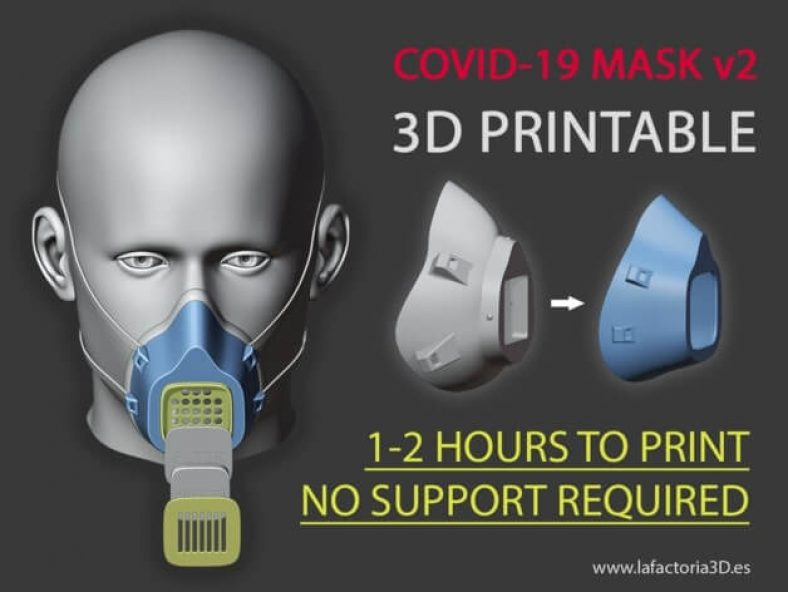 With COVID 19 pandemic, the need for masks has surged exponentially. There are shortages in the supply chain and that is when 3D makers decided to put the effort where it was needed the most.
This 3D design of a printable mask is easy to print without support. It contains a filter, connector, holder, and cap to complete the design. You can print this too at home.
Different Door Handle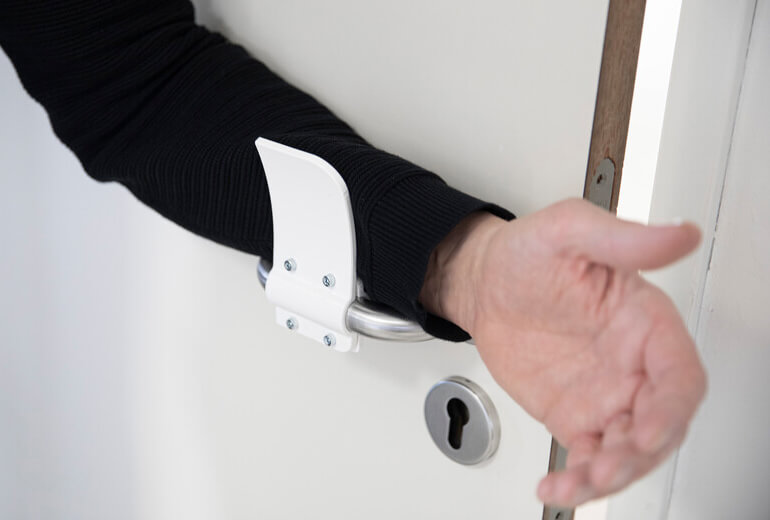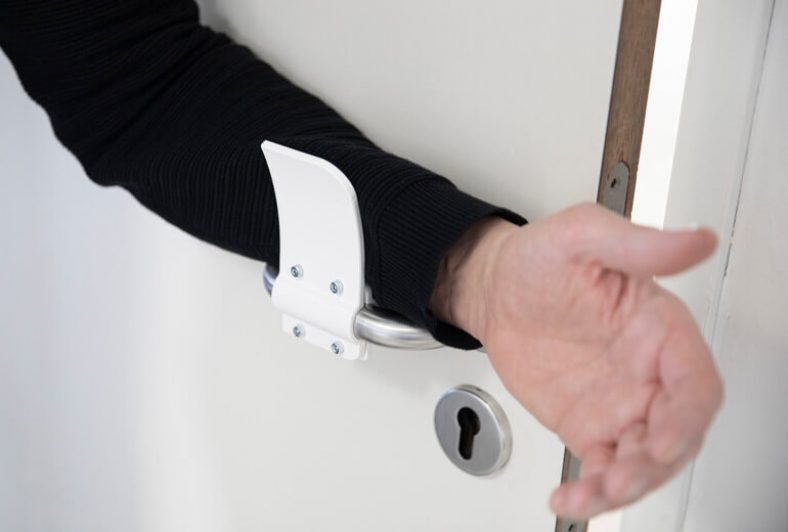 One more of those 3D printed items that could become an aid to fight the COVID 19 pandemic. You can use it to open doors without holding the knobs.
And, it is pretty compact to carry as well. So, stay alert while you cannot avoid to reach to your offices and grocery stores, and use the handle to open doors.
Hold Your Cables in Place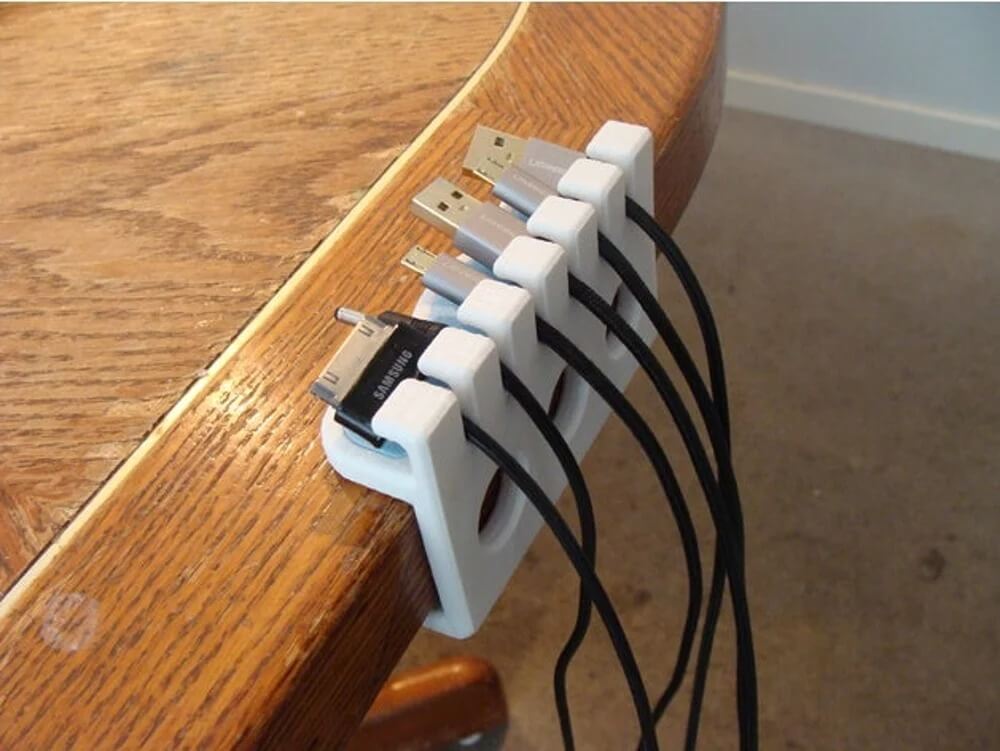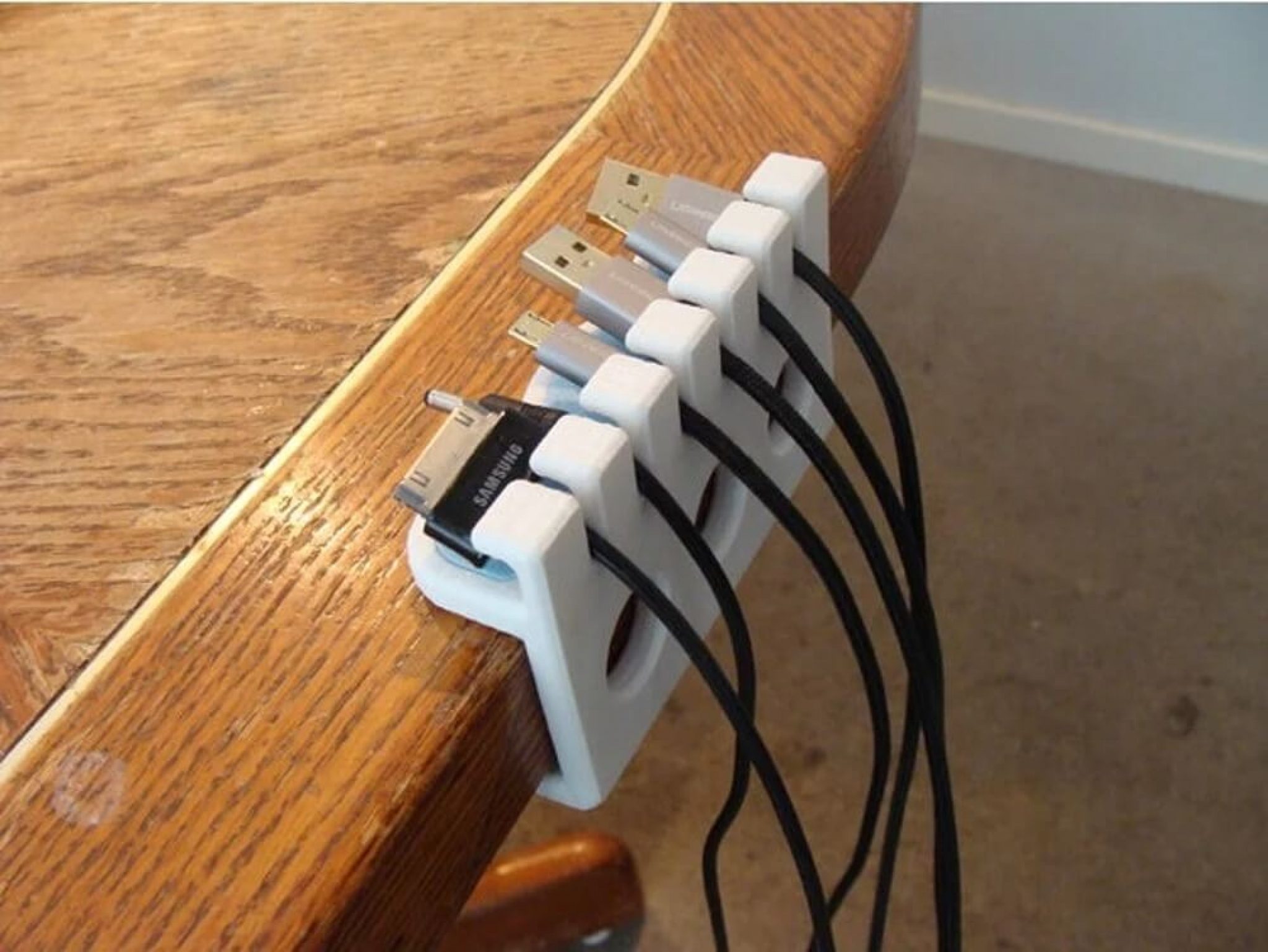 Houses are full of cables and one cannot avoid the clutter many times. Especially, the phone charger and the laptop cables are always messing around with our patience. But you can fix that problem with easy printable holders.
You can print as many of them as you need. Because it is too easy to create. And, these look trendy too. So, what else are you waiting for? Make your 3D Printer do some useful work this time.
Tap Fountain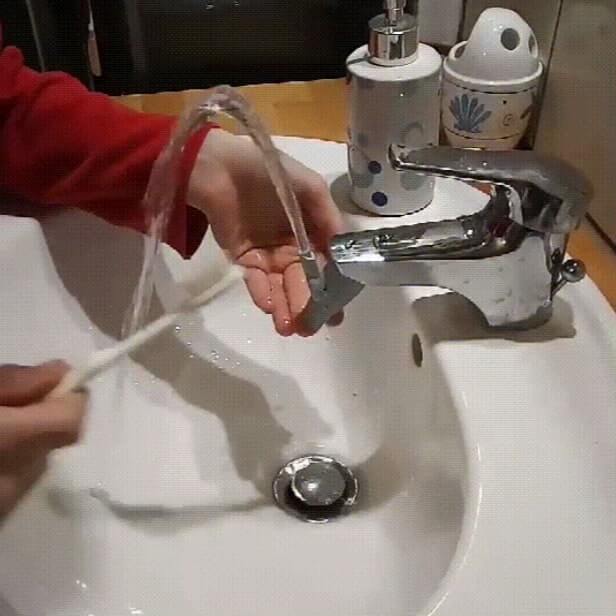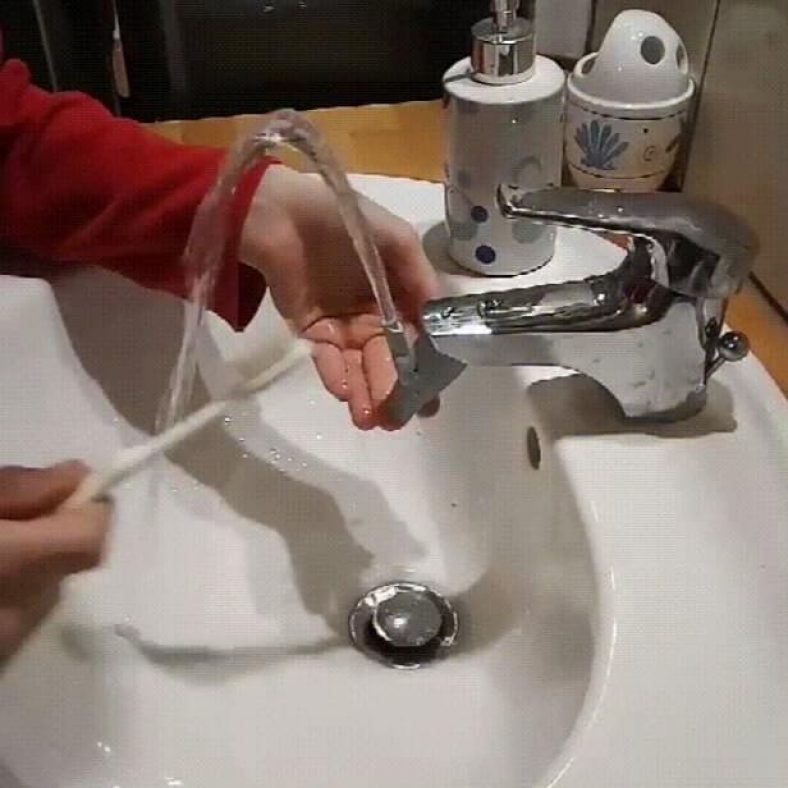 Who does not like to make daily chores easier? With this tap fountain, you can get your water to your level without needing to go down to it.
The easy to 3D print tap fountain takes not much time for printing. And, it can stay there with you forever. Only remember to print the item using the food-grade material.
Book Marks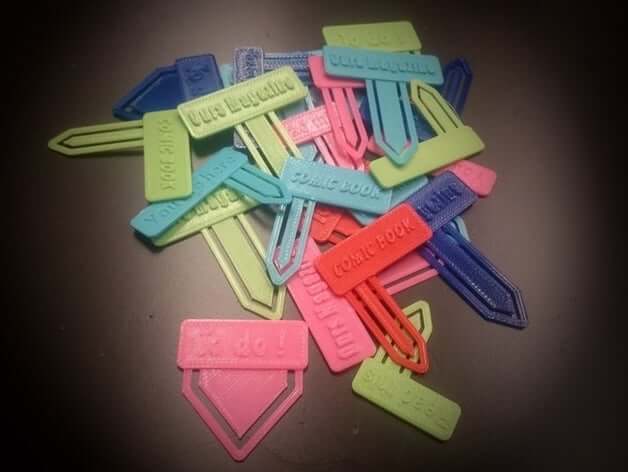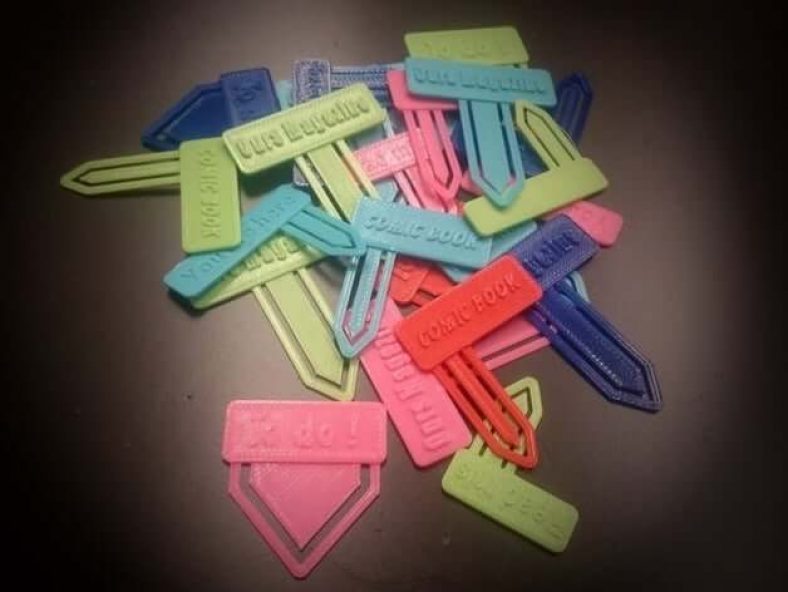 The customizable bookmarks or even used as paper clips could help make your upcoming event exciting and easier to organize.
Simple yet attractive designs could bring more fun to your activities. You can even gift these to your friends and their groups, even if you are not a part of that event.
In short, these are handy items. And, the user does not limit to few events. Use these in libraries and make places seem creative and thoughtful.
Tool Holder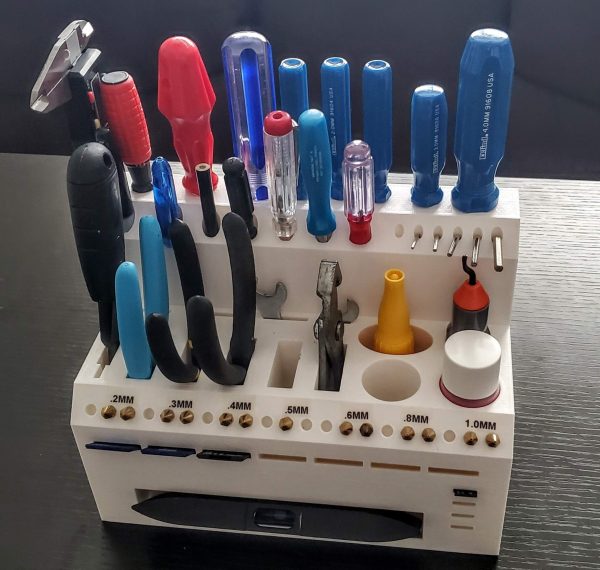 Make your own tool station at the corner of the table with all the right gadgets arranged in one place. The simple design makes it easy to 3D print.
The tool holder can accommodate pliers, screwdrivers, nails, and a lot of other items. It does have the SD card slots to keep your memory cards organized.
If you are a maker, you would not like to fall short of the necessary tools when needed. So, print this for yourself. And, make your workspace tidier.
Business Card Embosser System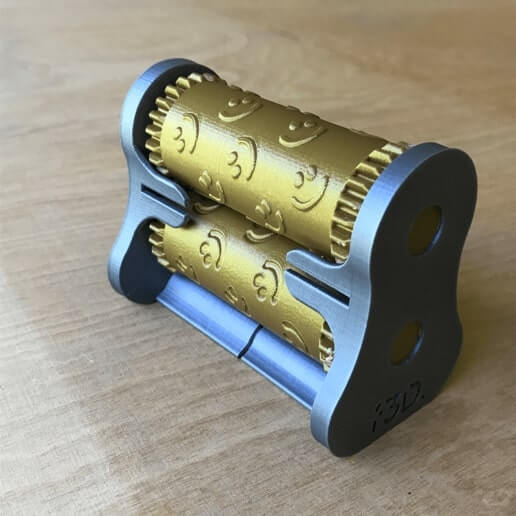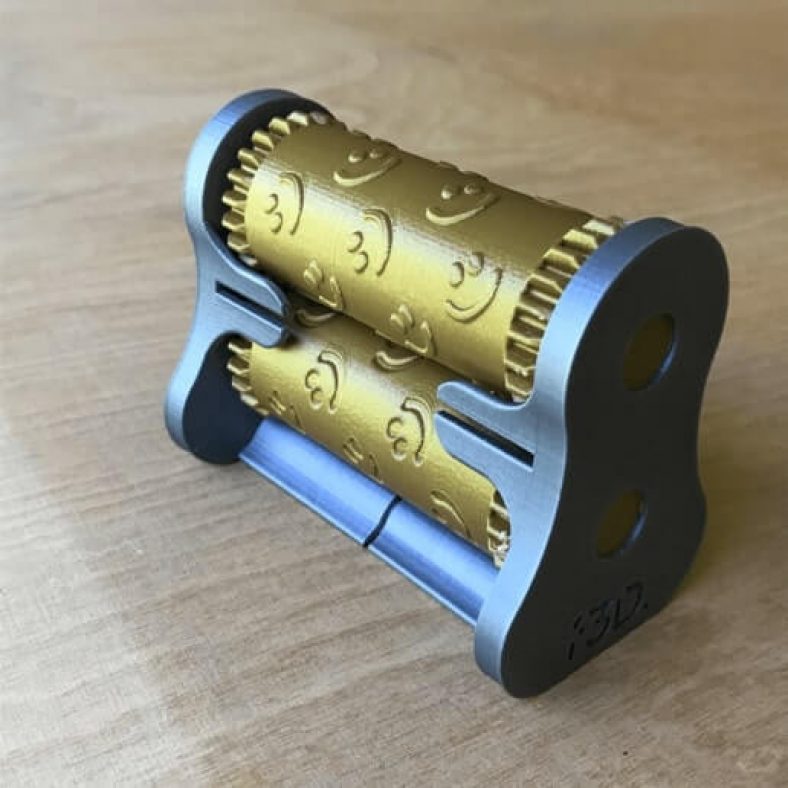 Do you like to include unique designs often for your business card? It is not feasible to get these printed every now and then. However, you can always let your creativity enhance the beauty of these already 2D printed cards.
How? These business card embossers come with varying designs. You just have to use the embosser to imprint the patterns on your cards. And done.
Vases for Wall Gardening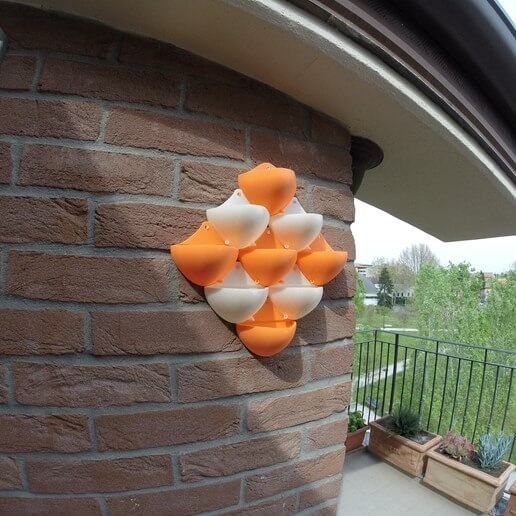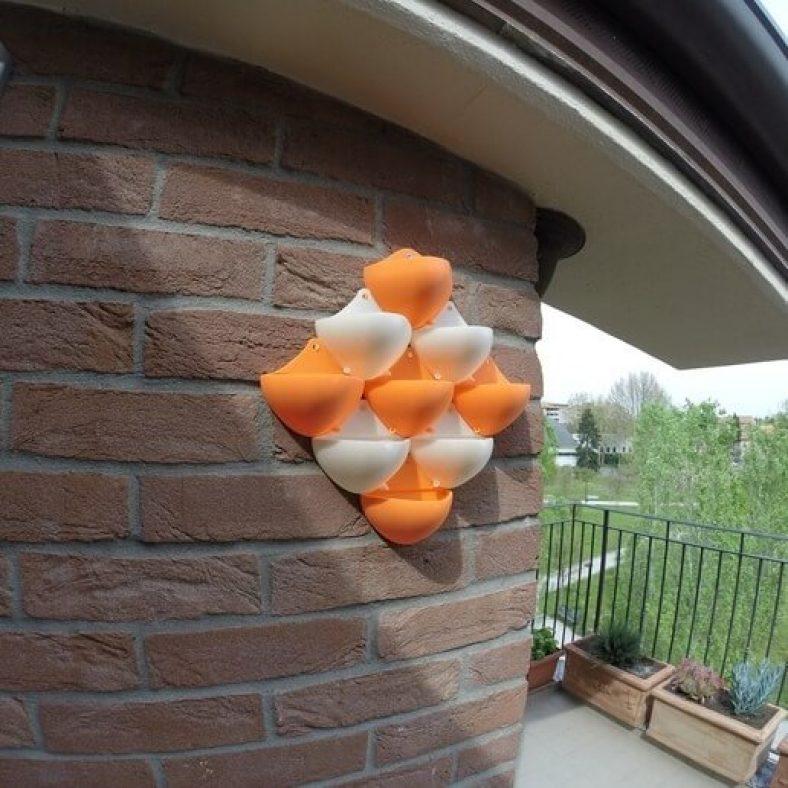 It is not often that you would have enough space for planting your favorite seeds. But, how about making the room yourself?
Just 3D print these vases and mount them on the walls. It won't only help you keep your plants closer but would also enhance the beauty of your outdoor walls.
These can be printed in different colors and you can think of unique stacking styles as well. Because, being easy to create, you can add your creativity to these designs too.
When watering the plants, you just have to fill the top vase and the rest will be watered all along. Hence, you can call it more like a self-watering design.
Scissors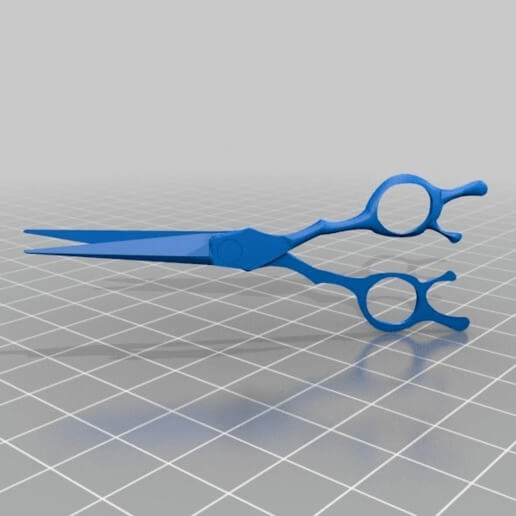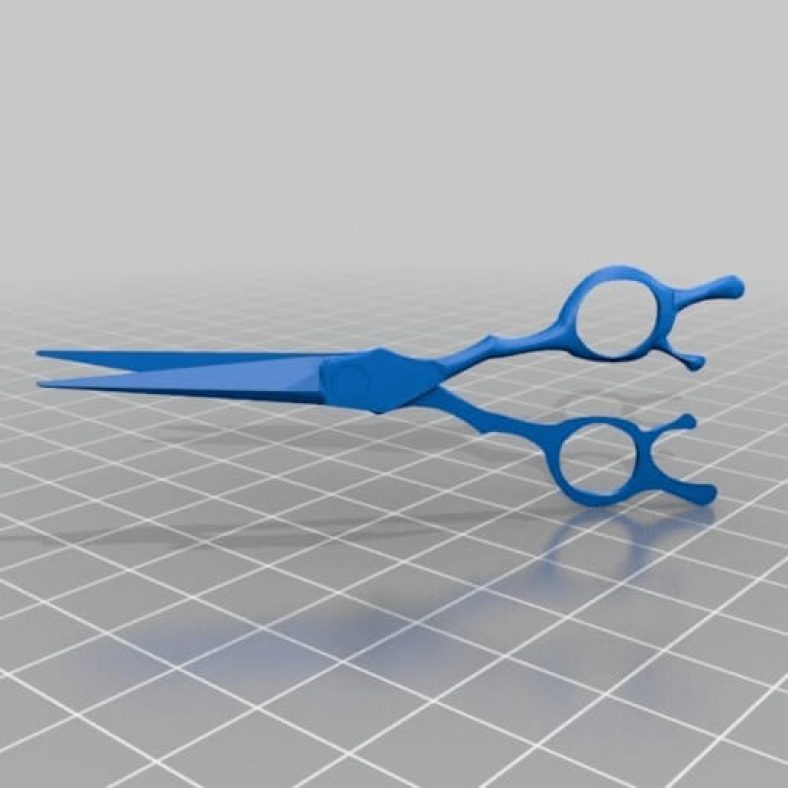 Do you know that the 3D printed scissors work? While you may not be needing to print one unless it's already late and the stores are closed, it's always better to know that you have a choice when in need.
Yes, you can 3D print a scissor and it will help complete a project that you may not be able to complete without one.
It is convenient to print and works just fine.
Screwdrivers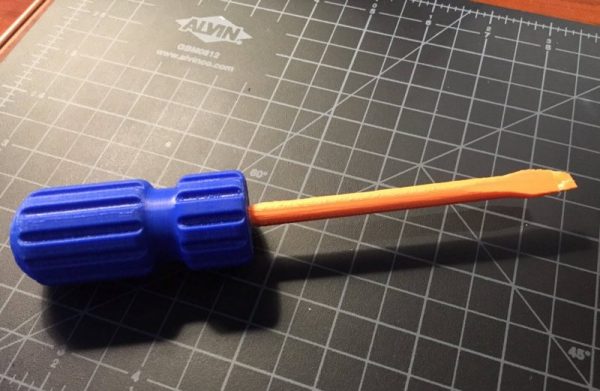 Once again, apart from printing tool holders, why not try and 3D print the tools themselves. Using your 3D printer, you can create screwdrivers of all sizes. If you fall short of the right size, why not print one.
With 3D printing, almost everything becomes possible, definitely, that is possible to realize in real-time. So, why not the precise gadgets and tools?
Let's check this flattened screwdriver and give it a shot. You would definitely like to print some more variations of it.
Water Bottles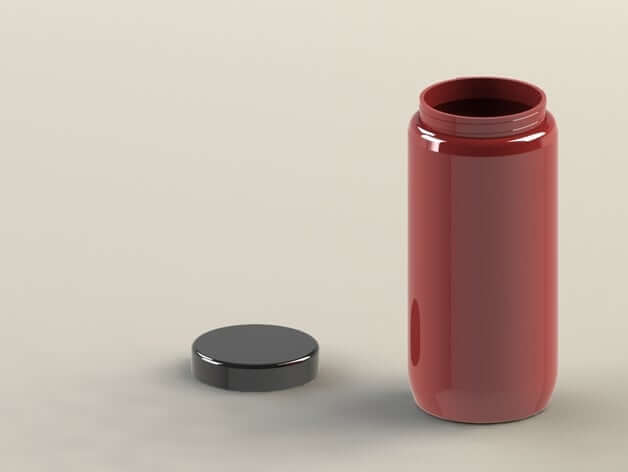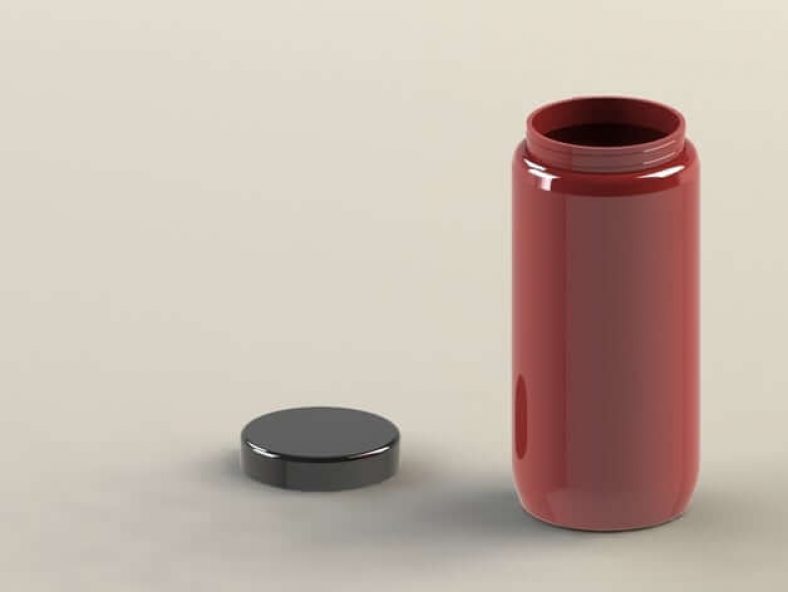 How could we miss this? Among all the various useful things, this seems to be the most used items in a house or office. Water bottles are something that's found in every house or place where there are people around.
So, let's print some for yourself and your friends and family. This container looks so beautiful and attractive that you cannot miss to print it at home.
You can even increase or decrease the size of the design and print as needed. You can also use different colors to bring more options for yourself. You can also include other changes to the design as long as it seems sustainable.
Pop Can Lock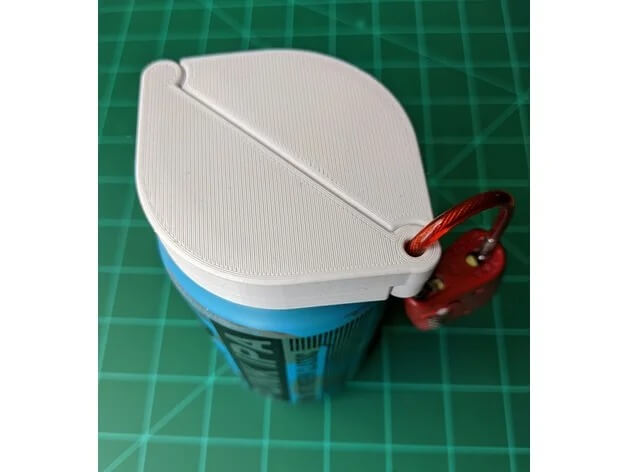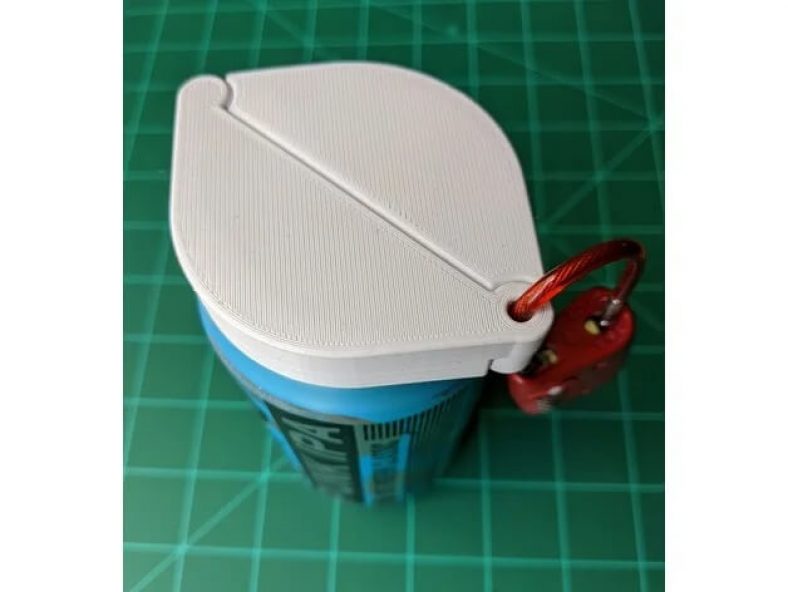 Want to close the bottle that's already been opened? If so, 3D print the pop can lock to ensure that the leftovers are safe inside. The pop can lock works for a cable lock.
And, the lock will work for cable diameter less than 4mm. This multipurpose design is very useful and every house will be able to make the most of it.
Printing is also easier. With a top-side down on the build plate, you just need to follow the instructions to successfully 3D print the item. One of the most useful 3D printed items.
Salt Shaker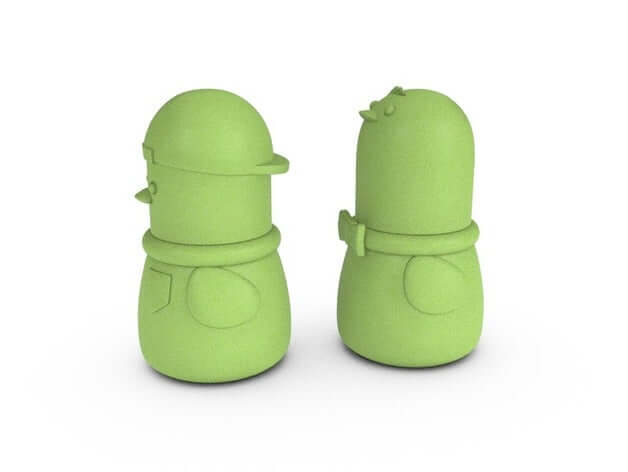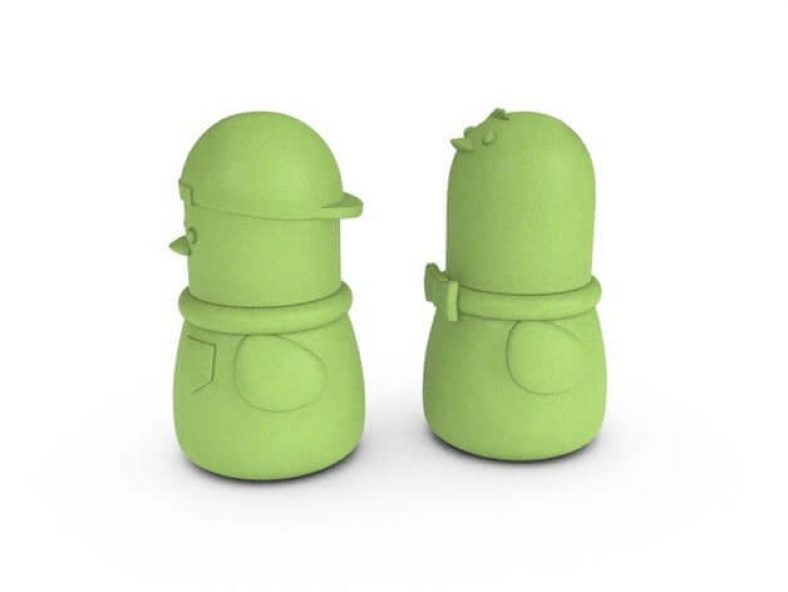 Don't you like quirky and unusual designs in your kitchen. If yes, let these artistic salt and pepper shakers surge the beauty of your dining table. You can enjoy your meals with these beauties around. You can choose to print these in different colors or multiple colors.
When talking about the useful 3D printed items, these must stay on the list. So, what else do you need? Get ready to bring life to your usual dining items, starting with the salt and pepper shakers.
Thread Spool Holder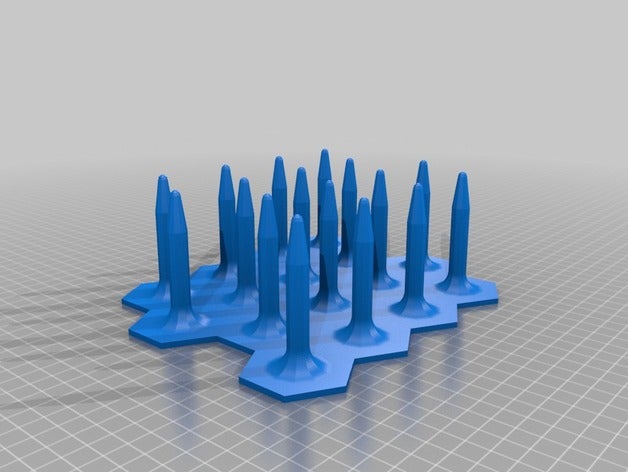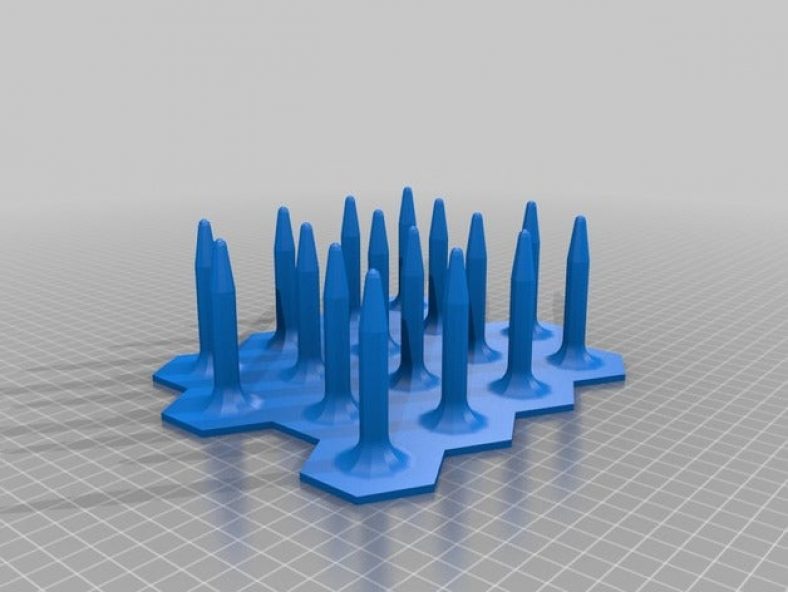 Once again, the most desired items for houses, with fewer options available in the market in terms of creativity. You can beat the monotonous design and create this hack using a 3D printer.
The simple design looks awesome. And, you can also increase the number of holders in the design without any hassle. Keep in around the workspace on your table. It takes less space and is easily accessible.
You can 3D print this item without any support. And, it can be printed in one part without needing to connect different parts together.
Spare Keys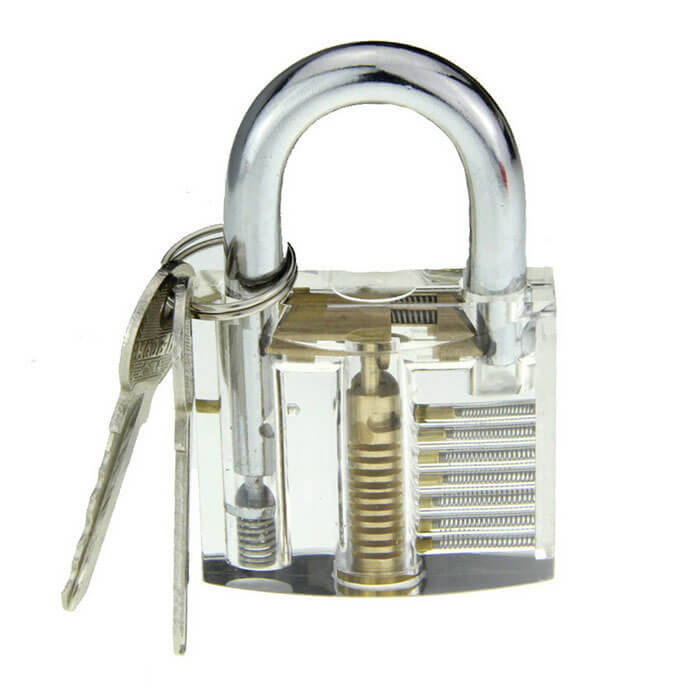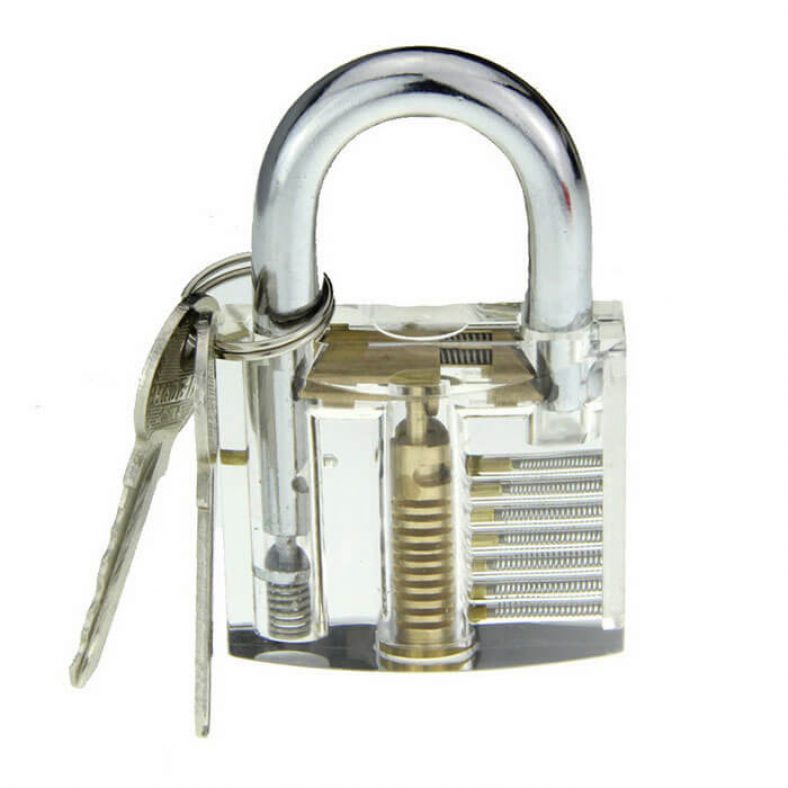 It does sound tricky, but trust this, it isn't. And, you can do this without a 3D scanner. Here is a project completed by Gmiller that did rose some eyebrows.
But the fact that the hack works flips the benefits to those who dare to try the design for their own house keys.
If you think that you usually forget your keys and need a locksmith to create the space for you, why don't you try designing a 3D file that will work every time you will lose your keys.
Follow the instructions on this link and give this idea a shot. Who knows, it would turn out to be one of the most useful 3D printed items you have ever created. You can actually keep a digital file for all the important keys that you fear to lose.
Shelf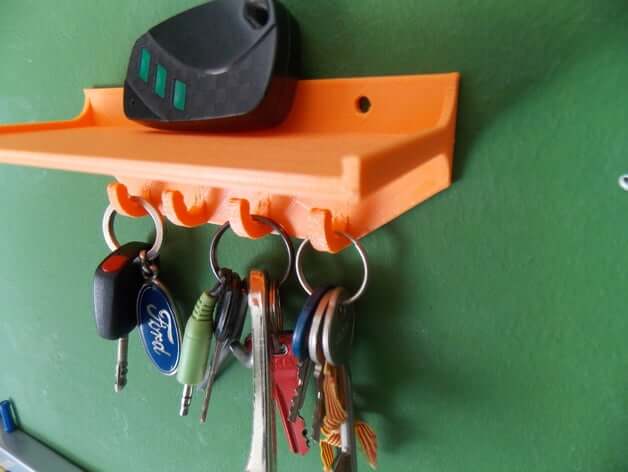 How about a shelf with key holders? Do you sound different? But you would love to print something like this from your own 3D printer.
The design is very simple and prints faster. You do not have to wait for hours to get this done. Plus, there are likely no chances for error with so simple setup requirements. Moreover, you can download the 3D file online and make things easier for yourself.
We all need shelves at homes. And, the hardware stores do have plenty of choices. But isn't it exciting to print some on your own? You will have more options in terms of colors and size.
The Conclusion
3D printing on your own may bring a lot of challenges which sometimes could be highly frustrating. However, once you successfully print a design, nothing compares the happiness you achieve.
And, that joy doubles when you 3D print things that are actually helpful in day-to-day activities.
Hence, you must not give up when creating 3D printed items that could make life easier. Next time, when you need to approach a hardware store or a supermarket, think twice if you really need to make that run. Or, you can just 3D print the item at home.