Tabletop gaming is very popular not only among kids but adults too. And, with time, people love exploring the different game formats for increased excitement and bringing newness. Thankfully, 3D printed tabletop models available on various online repositories make the job simpler.
With the introduction of desktop 3D Printers, it has become easier than ever to manufacture objects by modifying an existing 3D file or creating a completely new one. In addition, the beginners' friendly machines are easily accessible and anyone with a do-it-yourself attitude can afford it.
If you too want to build your own 3D printed tabletop models, either for yourself or for your kids, do not forget to visit the websites that offer reliable sources. For making the search easier for you, here is a list of some of the most popular online repositories that host multiple designs for varying needs.
List of Websites Offering 3D Printed Tabletop Models
Like always, you can find a number of major players along with some of the newcomers seeking to establish their brand online. While not every website is legitimate, there are a few that are really worth your attention.
However, when searching for the 3D printed tabletop models, it's not only the site that matters. But the selection of correct keywords, different methods, and your browsing skills do come into play. Just make sure you choose the right words when searching the models and the online marketplace would get you whatever you need.
Thingiverse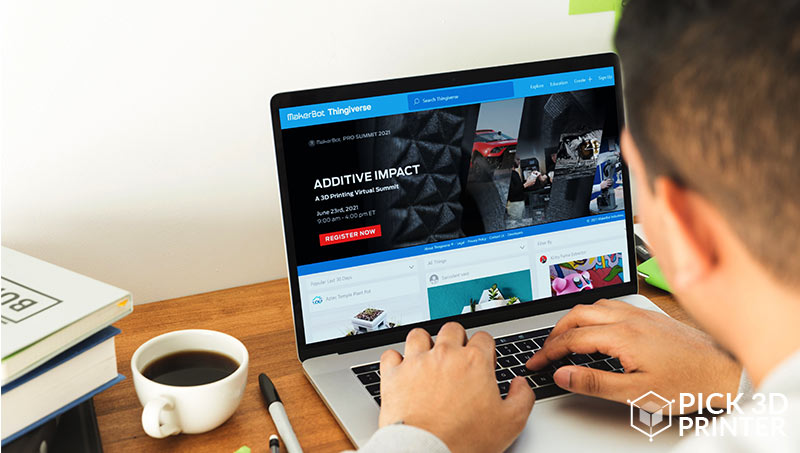 Thingiverse, one of the most popular online repositories for 3D models is owned by MakerBot. The website covers a variety of different design types including the 3D printed tabletop models. As a matter of fact, the repository has a completely separate section for gaming models.
To make the users' experience seamless, the company ensures to list their models under related categories. For instance, you can choose from a list of options such as "Toys & Games", when navigating to the gaming section.
When it comes to search techniques, Thingiverse has done a great job to make the website as user-friendly as possible. Without unnecessary ads and offering a clean interface, the company meets almost every expectation of the users. Not only in terms of quality but the assorted choices and number of unique models the website hosts.
YouMagine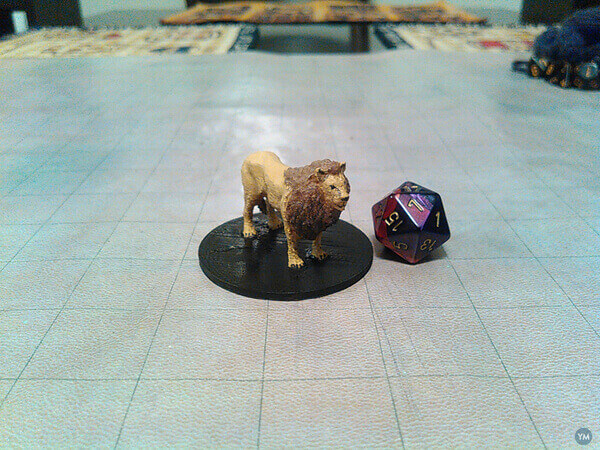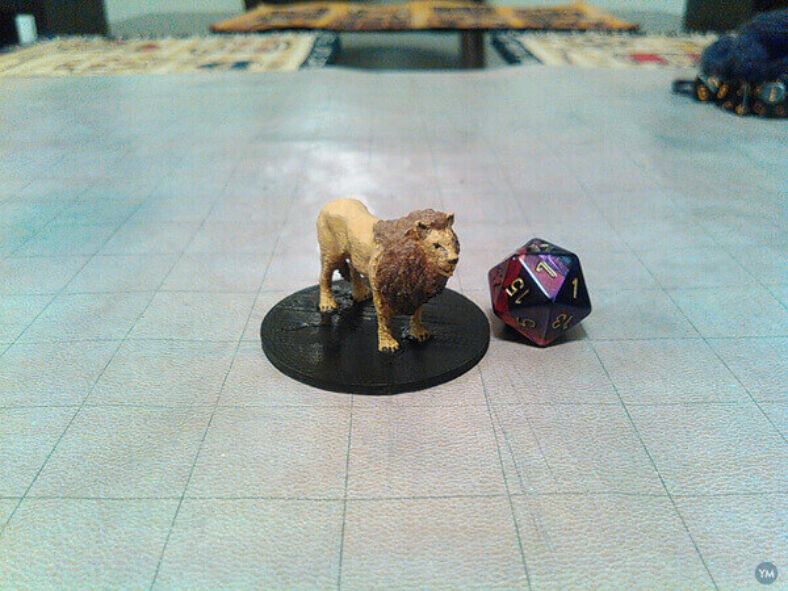 Although the number of choices isn't as huge as other online repositories, YouMagine does have some of the most amazing tabletop models for its users. For instance, Tabletop Statue Plinth, Lion for Tabletop gaming, and many such 3D files are easily available on the website.
To find the specific models on YouMagine, you can navigate through the designs and choose the different categories to make searching accurate. However, users sometimes find it a little tricky to browse through the options when working their way through the YouMagine website.
The categories aren't listed straightforward and one requires to put a little effort to optimize the search results. Apart from that, there is no doubt that the 3D files listed with this company are reliable and work well when printed.
MyMiniFactory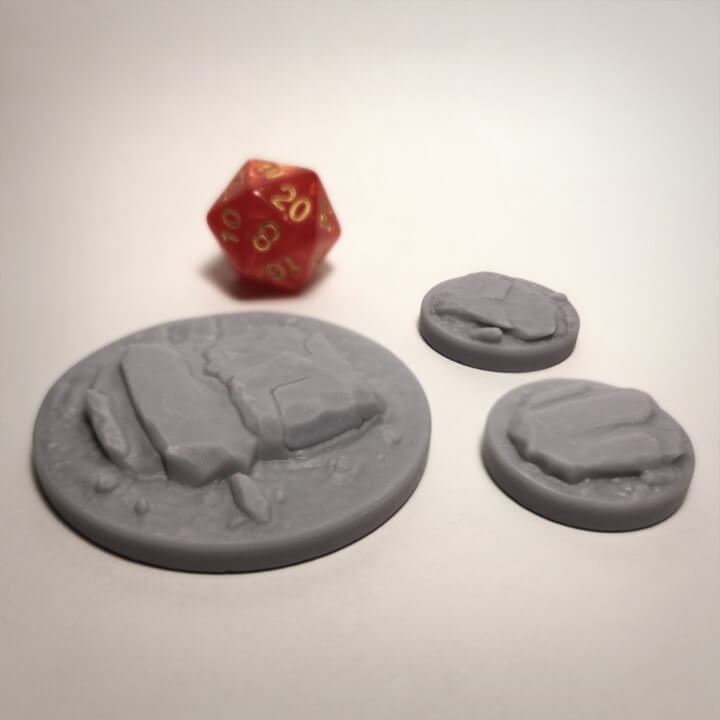 Started in 2013, MyMiniFactory is among the most preferred online repositories around. The company guarantees that all the 3D files hosted on their website are printable. This is the reason why most seasoned users, as well as beginners, often recommend MyMiniFactory.
However, the advantages do not end here. Apart from hosting a large database for tabletop designs, the website is also easy to navigate. The business has clear categories includes a separate section for games with different subsections for a much-refined search experience.
The best part is, the company features a complete section for 3D printed tabletop models. Right under the explore option, you can find the direct link to the tabletop designs. There are many beautiful and interesting 3D files to choose from. Either you like terrains or miniatures, almost every popular options are accessible here.
Overall, MyMiniFactory appeals to a lot of individuals in terms of its user-friendly interface, long-running reputation, plenty of design choices, and various other perks. Also, there are many free designs with multiple paid ones too. So, you can easily opt for the one you like, even if you do not wish to pay for a 3D design.
Shapeways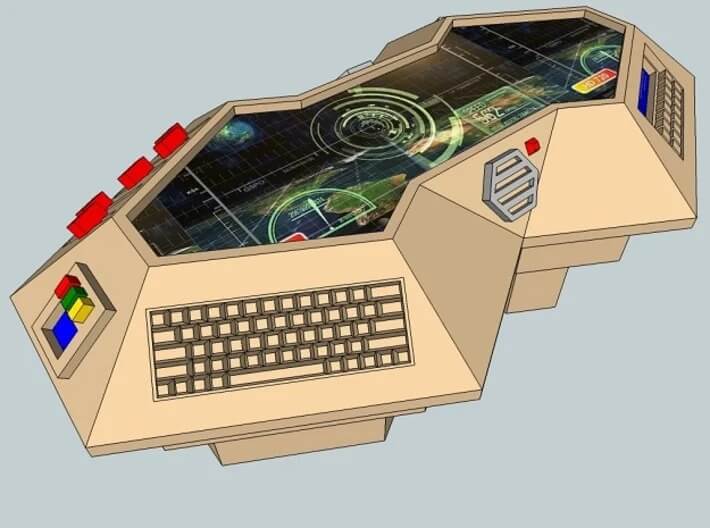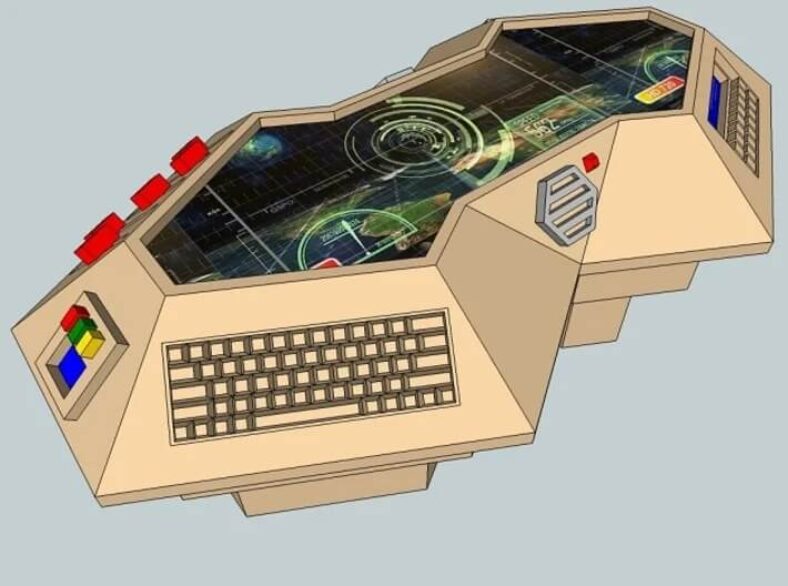 Designed as a professional website, Shapeways offers a clean interface and friendly navigation. Not only it hosts a huge collection of 3D models but also accepts orders for printing those designs. All you need to do is, select the design, the choice of material, and quality. The company will take care of the rest.
It's one of the best options for individuals who do not own a 3D printer but wish to get 3D printed tabletop models. The process won't be as fast as printing it at home, but you can expect to receive the highly detailed and pretty prints at your doorstep.
If you choose to print it yourself, do not get intimidated at first with a little unique interface. Instead of listing the models right on the home page, the marketplace catering to 3D designs is hidden under Solutions.
However, once you get there, the search is as easy as a piece of cake. What's fascinating is that Shapeways has a completely separate section for tabletop and wargaming models under the gaming category.
Either you wish to print warfaces or a plotting table, the online repository has got you covered with its thousands of amazing designs, available either for free or are chargeable.
Hero Forge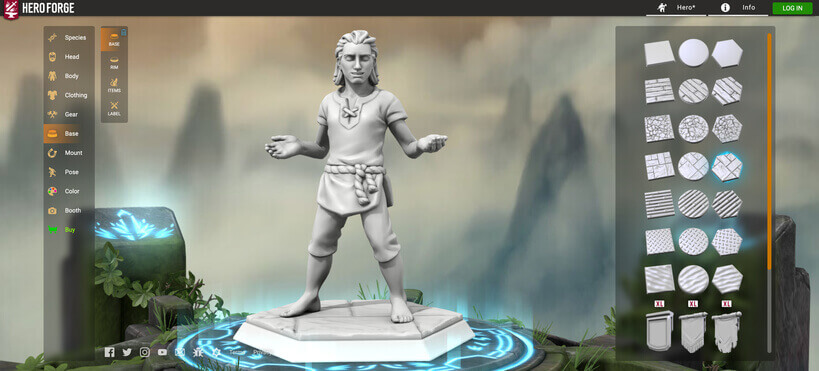 As the name suggests, Hero Forge hosts a variety of miniature designs. Not just that, users can choose from the various option to print the desired model as well as customize based on poses, clothing, and more.
However, the site is completely paid and you won't find even a single design available for free. The company allows two options to the users: download the file or get it printed. Hero Forge carries 3D printing in partnership with Shapeways. Hence, one can rest assured of the quality of the parts.
On the contrary, if you wish to download a file, you can pay $9.99 to download the 3D model. What's interesting is the way the website is created.
There is a number of ways users can change the look of the models. As stated before, it's as easy as choosing an outfit for yourself. Keep trying the different avatar designs and download the one that suits your need.
Hero Forge is best suited for those looking to print tabletop models in an array of poses and looks to complete or modify the game.
Unlike other websites, you do not have to search the design with keywords. The models are presented and you can simply change the way they look.
Gambody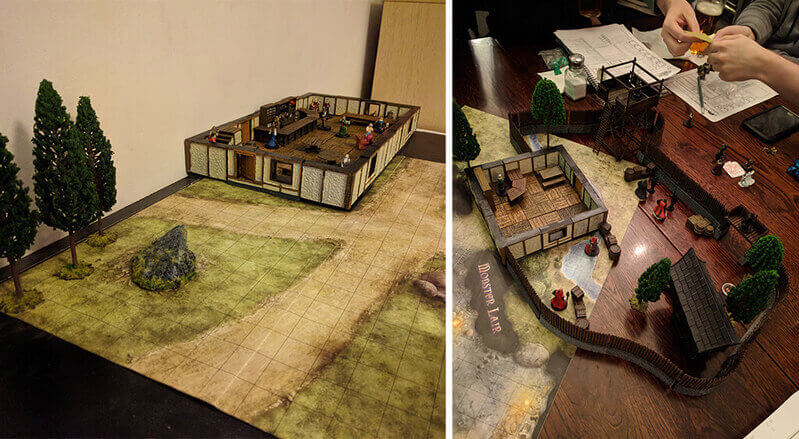 Similar to Hero Forge, Gambody also specifically offers detailed 3D models of miniatures. However, not all the files have price tags. Although limited, one can find a few free downloadable models.
Searching on the website is easy and straightforward. With no other categories apart from miniatures, one does not have to look for specific categories. This online marketplace hosts a variety of models for different miniatures. Simply choose the one you like.
When it comes to navigation, Gambody has kept it simple. Also, offering 3D files specific to games, the site manages to stay user-friendly. You can consider it much more manageable than other choices that offer plenty of categories instead of targeting any specific one.
Cults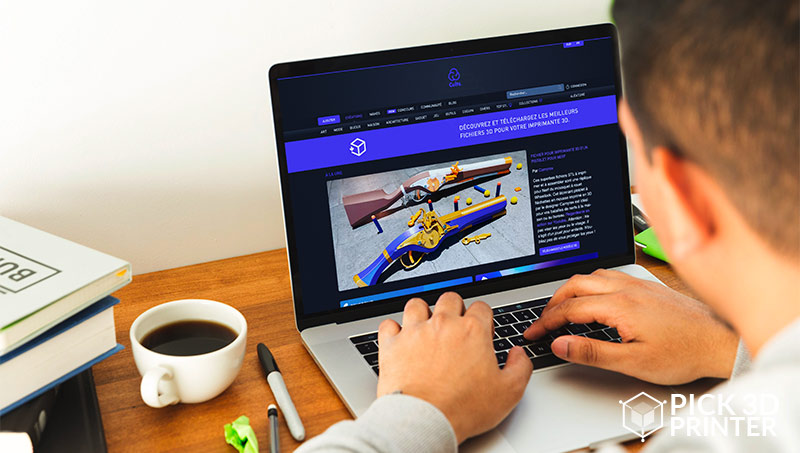 Relatively new in the arena of an online marketplace for 3D models, Cults look pretty modern and unique. It hosts many designs and some are dedicated to 3D printed tabletop models. You can actually confuse it with the art galleries. However, that must seem like a compliment rather than being offensive.
Talking about the models, you can either look directly from the search option or navigate to the game section. It may have to do some digging in order to locate the models you are looking for. Otherwise, everything seems simple and well designed.
With large images, and easy to download option, the task becomes easier and hassle-free. Most of the designs are less than $3. But complex and expensive ones can often cost around $300.
The Conclusion
Almost every industry in this digital world seeks customization, including the gaming sector. And, with 3D printing, even consumers can bring their imaginations to reality. From finding models online to creating one from scratch, nothing is impossible anymore.
Hence, if you too wish to create 3D printed tabletop models to bring life to your board games, feel free to browse through the recommended online marketplaces.