The global increase in additive manufacturing reflects widespread recognition of the technology's current capabilities as well as optimism about its ultimate potential.
While 3D printing is becoming more common in school labs, many hobbyists use them to make action figures, printing out replacement parts ranging from valves to screws and nuts.
The thing is, its utility goes far beyond simply printing out smartphone holders and fidget spinners. 3D printers have been used to create fully-functional prosthetic arms.
Every day, new and creative 3D printing ideas emerge, and designers all over the internet share their creations and ideas for the rest of the world to use.
Instead of printing items that we do not frequently use, let us learn about 3D printed items that are useful and assist us in making our daily tasks easier.
You are free to continue printing whatever you want. However, you must try the ideas that will take you one step closer to creativity.
With new technologies and ideas for households and workplaces being shared on the internet, here are some of the coolest and best things to 3D print in November 2023. Any of these designs would be ideal for home use or as 3D printed gifts with a personal touch.
Pinhole Camera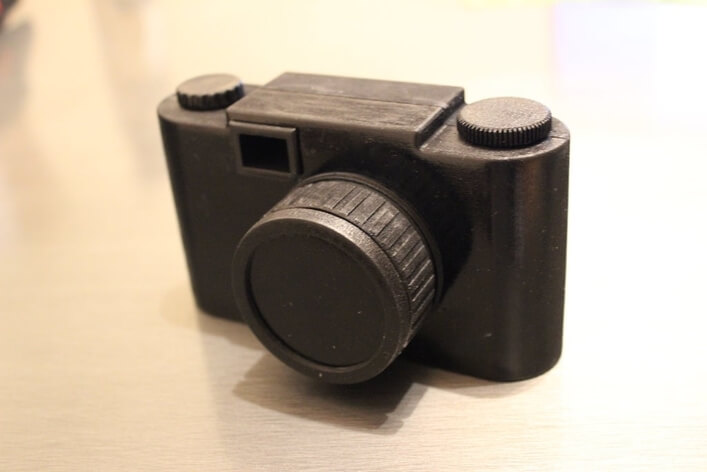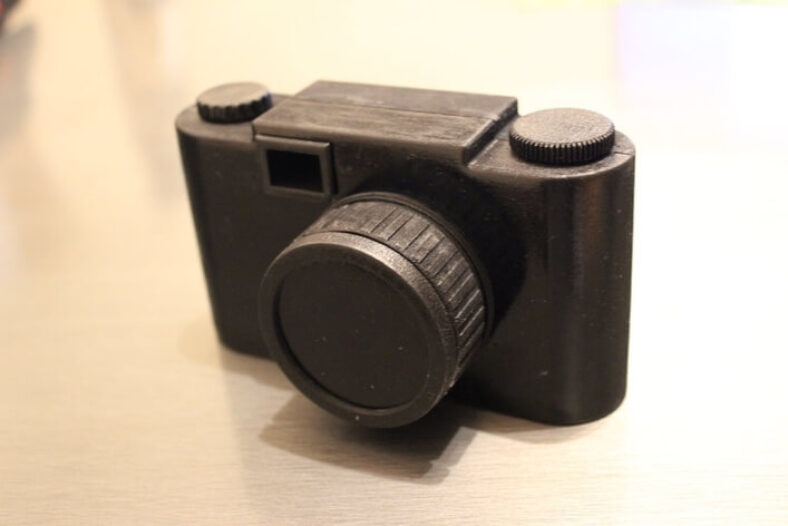 Credit: instructables
Have you ever thought about trying your hand at pinhole photography? Why not give it a shot right now? Making a completely functional pinhole camera is now achievable. Simply print out the camera and begin shooting. There is no need for assembling, the end product will be magical!
Pinhole is a 3D-printable camera that uses 35mm film for shots. This device began as a Kickstarter project before becoming a reality. Its goal is to bring old-school photography into the modern era.
The end result is also pretty cool, as the 3D printed camera is strong, robust, and durable – for more than modern digital cameras, which are easily broken if dropped.
Bottle Opener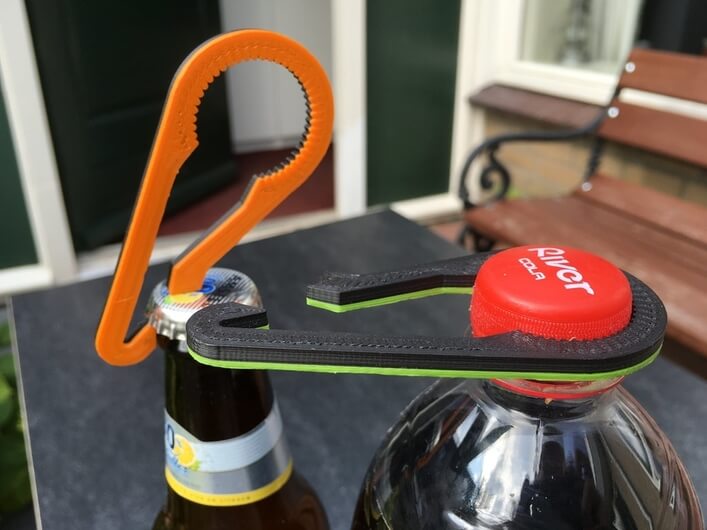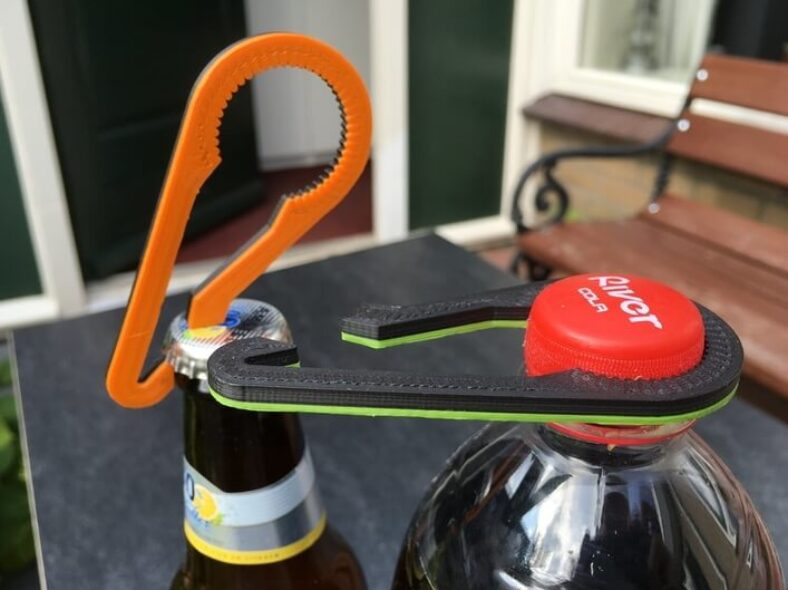 Credit: instructables
The 3-D printed bottle opener with a 2-in-1 function could make your life easier. Its purpose is to make bottle opening easier, whether the bottle has a screw cap or a crown cork.
The crown cork has a straightforward application. To open the crown cork, you must first place the little hook under the edge of the crown cork, then place the lever point near the center of the cork, and finally use the opener as a lever with your palm to open the crown cork.
You must print the first layer very slowly. This is necessary because the screw cap opener's small teeth would not stick to the bed otherwise. The rest can be printed at a regular speed.
Replacement Organs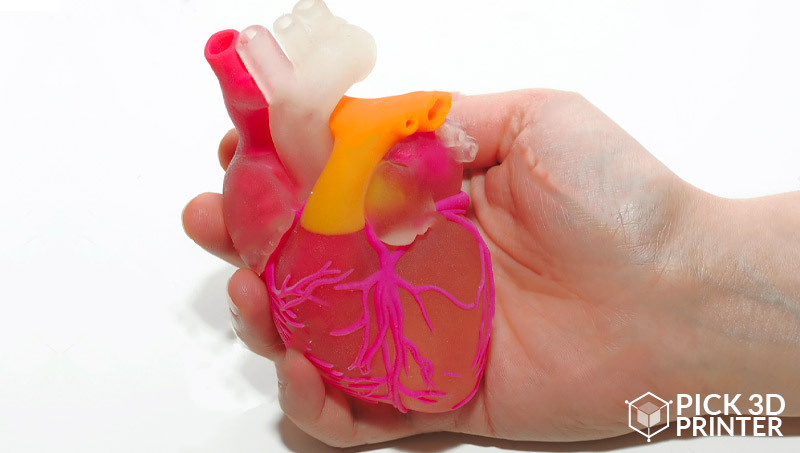 3D printers are used to create a wide range of medical devices, including those with complex geometry or features that are specific to a patient's anatomy. Over the last few years, there have been numerous advancements in the field of bioprinting.
Organovo has been at the forefront of this technology recently, even 3D printing liver and kidney tissue that could be used to treat failing human organs. We cannot wait to see how this technology evolves in the future.
Coffee Maker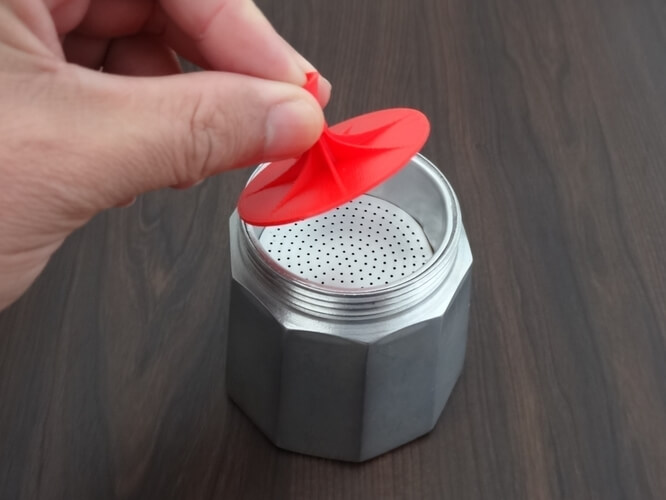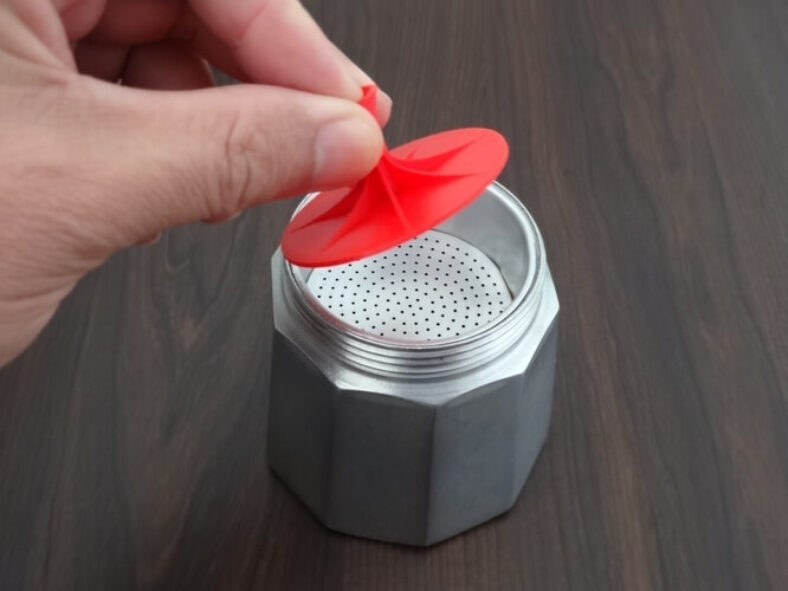 Credit: pinshape
Do you believe that 3D printers are limited to a few designs? No, not at all. You can create complex items if you are willing to invest more time and effort in learning about this technology.
Coffee makes our lives worth living. Without it, office life would be nearly unbearable! However, what if your coffee machine breaks down and you don't have a spare? Make a copy!
Who'd have thought it'd be one of the things to 3D print? This is one of those 3D printing projects that are a great conversation starter or gift for the java-obsessed friend in your life.
Laptop Holder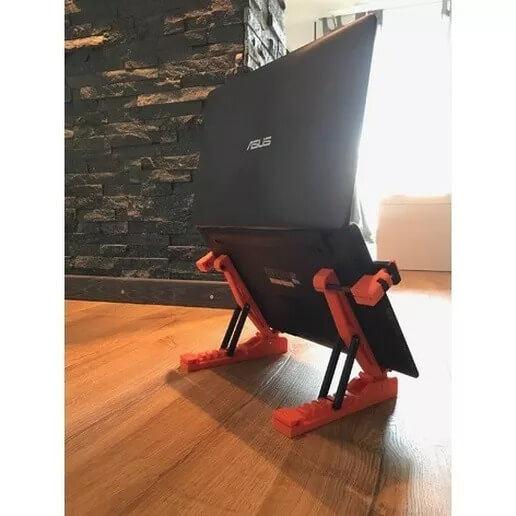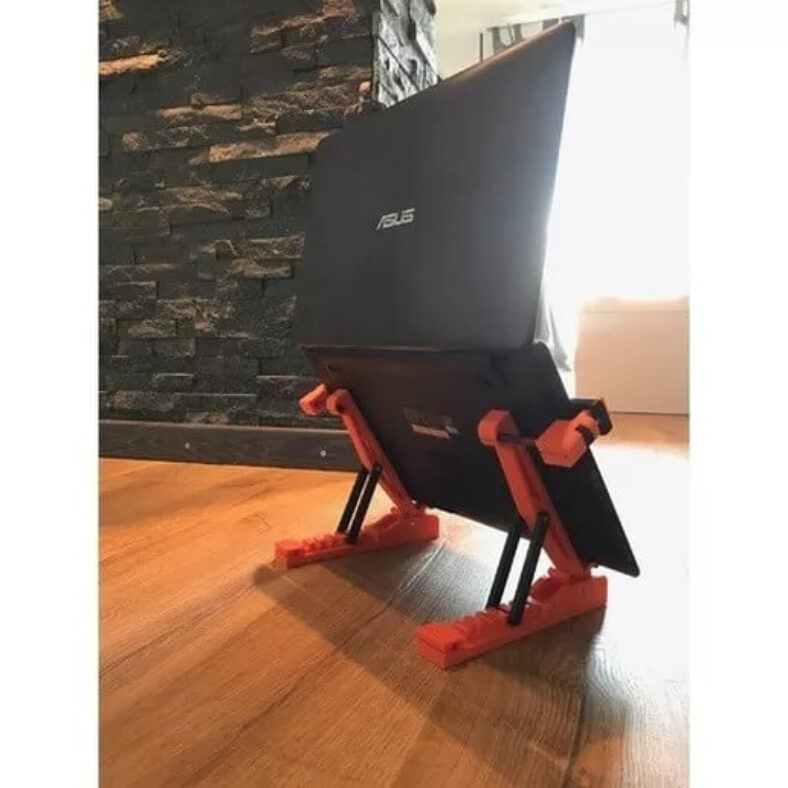 Credit: cults3d
Most people prefer to connect their laptops to multiple screens when setting up a home office for easier viewing. This project allows you to 3D print a laptop stand that will allow you to mount your laptop higher for easier use.
The 3D printed laptop stand's design is ideal for those who want to be able to change and adjust the height of their laptop. Simply 3D print four parts and put them together to make a cool 3D printed laptop stand.
Musical Instruments and Accessories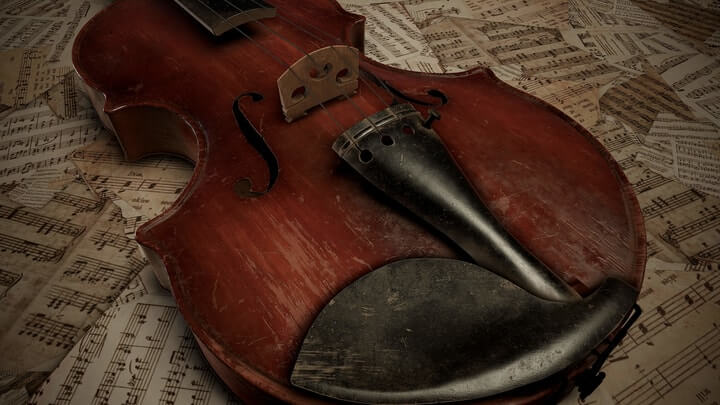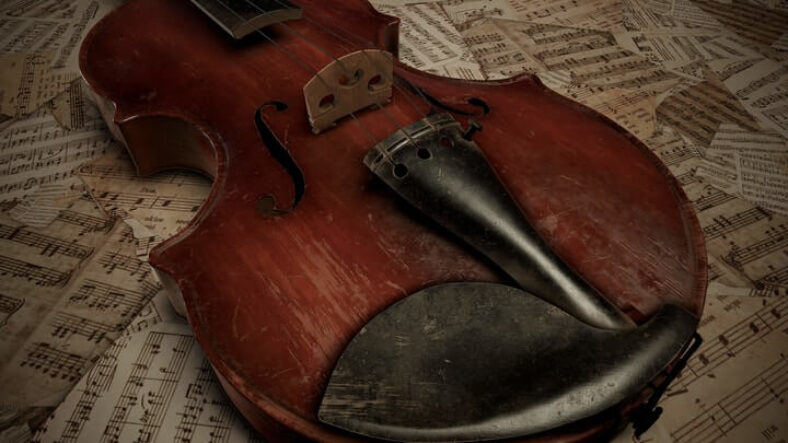 Credit: turbosquid
Among the cool things to 3D print are musical instruments. There are many cool 3D models out there for anyone who has ever wanted to bring a little more music into their homes while also learning a new life skill.
From guitars and violins to flutes and ocarinas, there are many cool 3D models out there for anyone who has ever wanted to bring a little more music into their homes while also learning a new life skill. In fact, making guitars with 3D printing is less expensive, simpler, and more convenient.
If you already have a musical instrument, you can still find models for accessories such as guitar picks, metronomes, and rhythm keepers such as tambourines and maracas. You can also add sheet music holders and guitar stands to your list of future 3D printer creations to show off your cool new instrument.
Dresses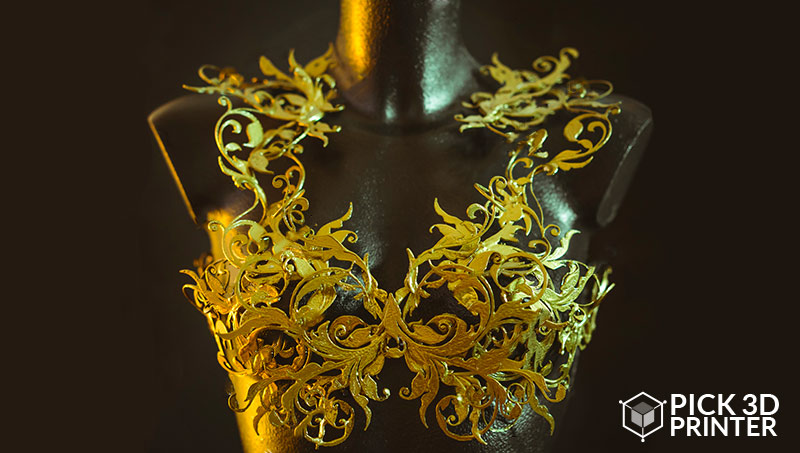 The fashion industry is benefiting greatly from 3D printing, which includes everything from 3D printed clothes to 3D printed footwear and accessories.
Originally, 3D printing was used for artistic purposes, but the fashion industry is now developing 3D printed projects of wearable garments. A simple concept like a shirt or a dress can be reinvented time and again with innovations that push the boundaries of creativity in unexpected ways.
3D printing costumes are both faster and cheaper. It can also support the complex architecture with intricate designs. Furthermore, customizing it to the wearer's size is convenient. 3D printing could also greatly aid in the development of clothing that is adaptable to the movement of all bodies!
Measuring Spoons and Bowls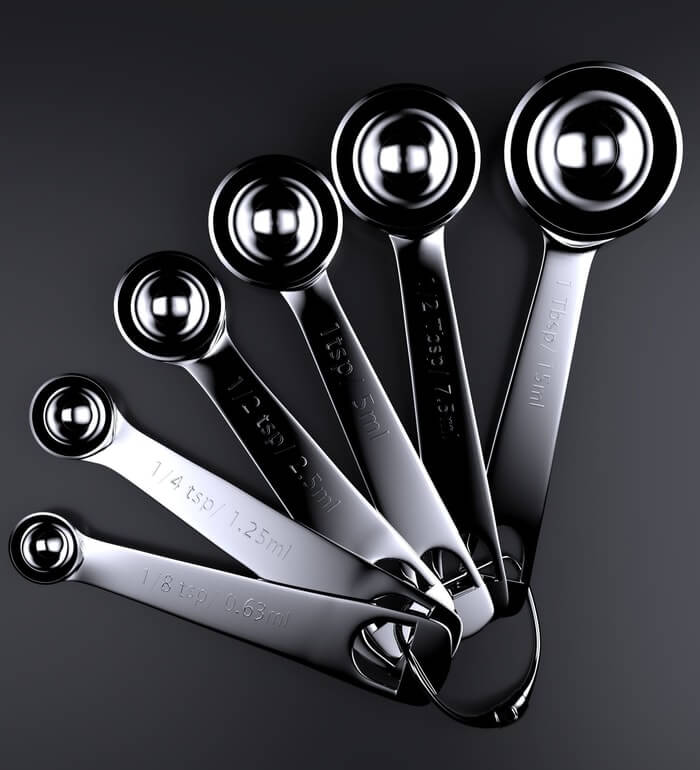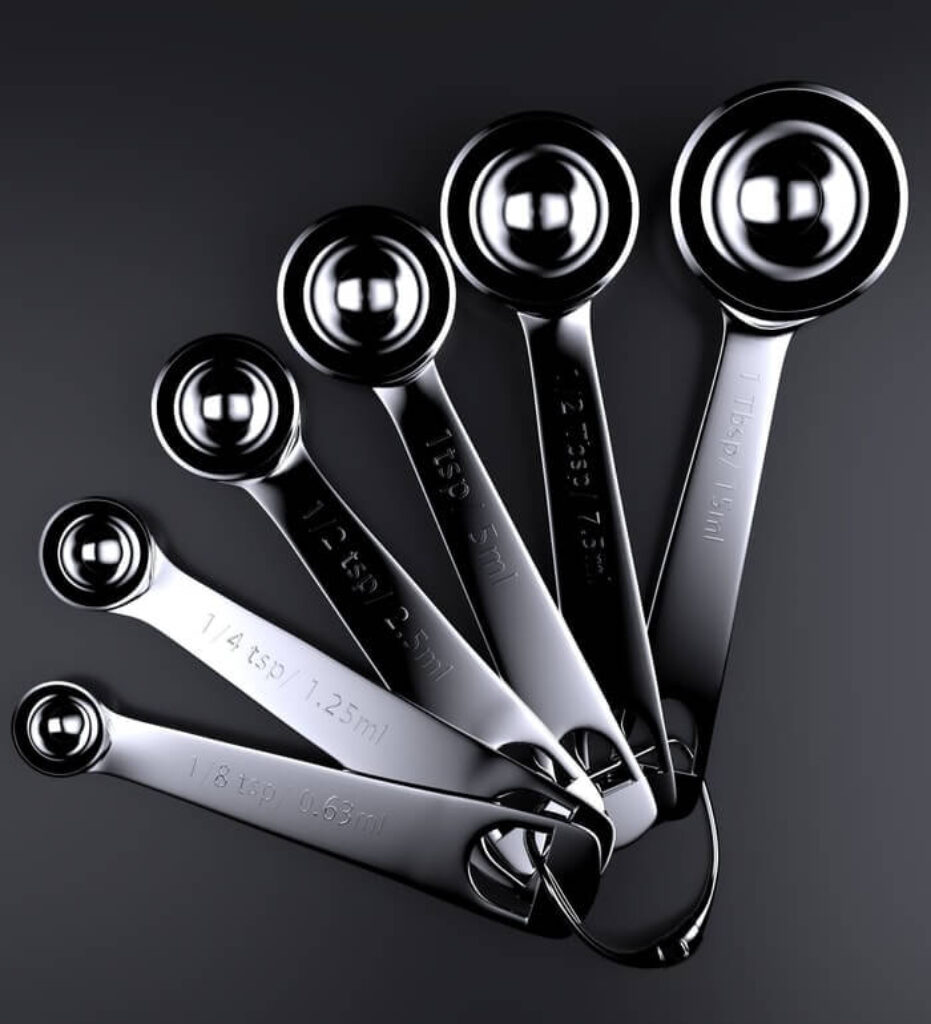 Credit: cgtrader
If you enjoy baking or cooking, you probably know that there are never too many tools, gadgets, or accessories in the kitchen that can help you put in the right amount of ingredients.
Kitchen gadgets can make cooking easier and more convenient, whether by simplifying preparation or organizing various ingredients. Among the coolest 3D printed kitchen gadgets are measuring spoons and measuring bowls.
Garlic Press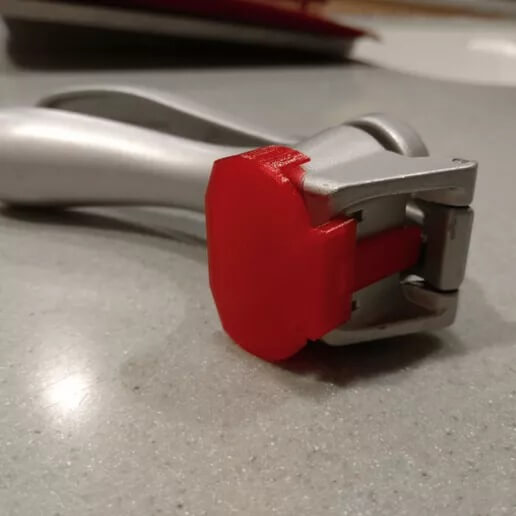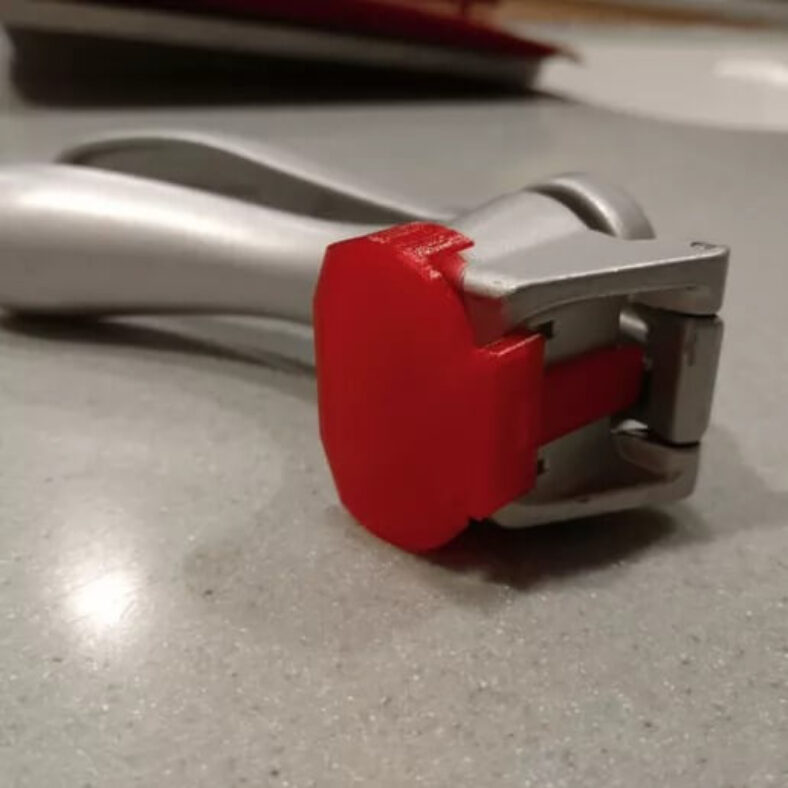 Credit: cults3d
Garlic can be a key ingredient in many dishes, but slicing it thin enough takes time. The garlic press makes it simple to crush garlic to add to whatever you're cooking. It is constructed of four 3D printable parts that screw and fit together.
For maximum strength, the designer recommends printing the pieces with a 100 percent infill. To complete the design, use a drill or rotary tool to drill holes in the bottom of the extruding part. A 1/8′′ (3.175 mm) drill bit is recommended, but you can also use a larger or smaller drill bit to suit your needs.
Rigid Heddle Loom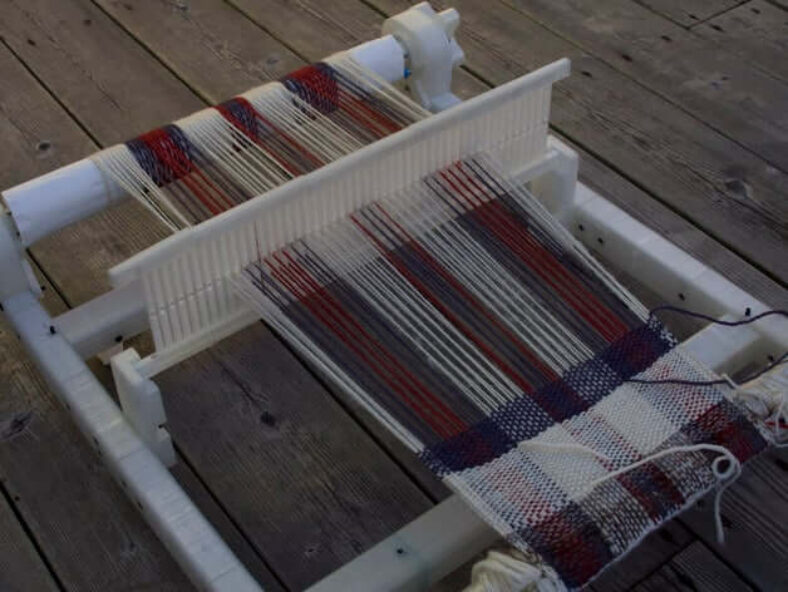 Credit: stlfinder
If you enjoy weaving fabric, you could make a rigid heddle loom with a 3D printer and some raw plastic material, held together by screws. It is a great way to learn the basic principles behind how more complex looms work as well as the craft of weaving itself.
It's a great place to start if you want to experiment with more complex tools that could benefit from being digitally fabricated. Furthermore, 3D printed designs can be combined with fabric to create exciting new textiles. It's a fascinating process with numerous possibilities yet to be discovered.
To create a heddle loom, the creator used a 3D modeler program called openSCAD. The basic loom costs one-fifth the price of the market equivalent.
IPhone Cases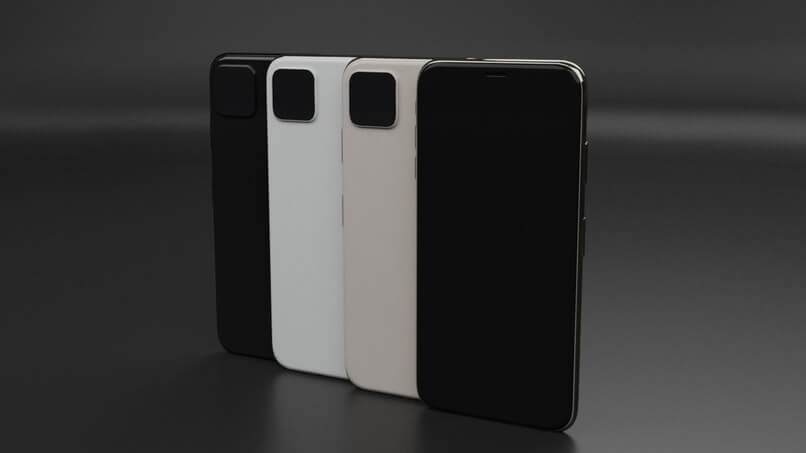 Credit: cgtrader
If you own an iPhone, you're probably aware of one fact: they're prone to breaking. Everyone has an opinion on the best smartphones, but we believe it is safe to say that iPhones were not designed to withstand a lot of falls.
The iPhone case has been beautifully designed by the 3D printer company. It can be made to fit any iPhone model, and there are several different designs to choose from.
Secure Digital (SD) Card Holder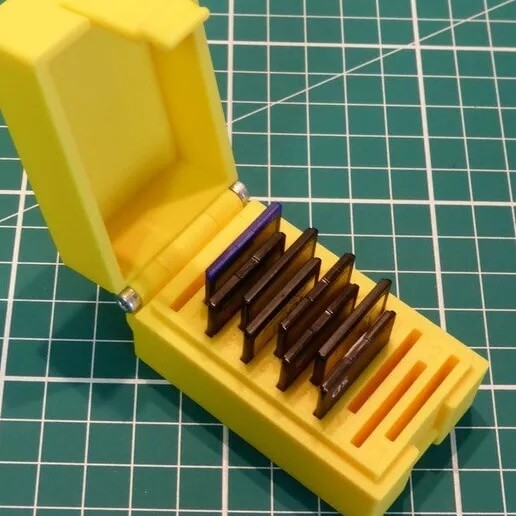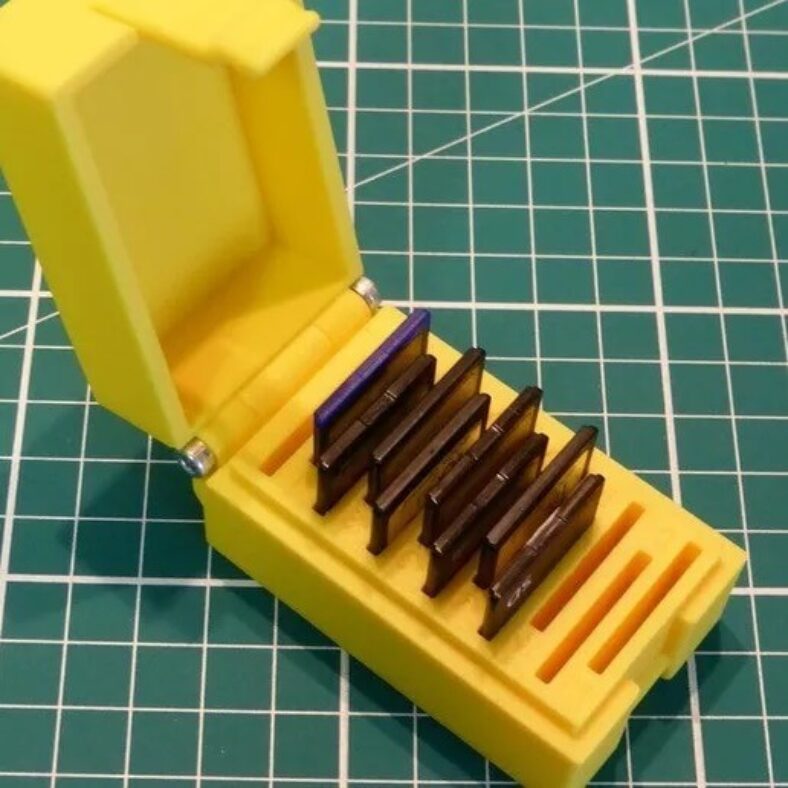 Credit: cults3d
Secure Digital (SD) cards are a marvel of modern technology. They're teeny-tiny, but their storage capacity grows larger and larger with each passing year. How exactly do you keep your SD cards safe? There's always the risk of misplacing the little critters.
You could always store them in the small translucent plastic boxes that they come in, but that feels tedious. To keep them safe and secure, it is preferable to 3D print a custom container.
Cable Holder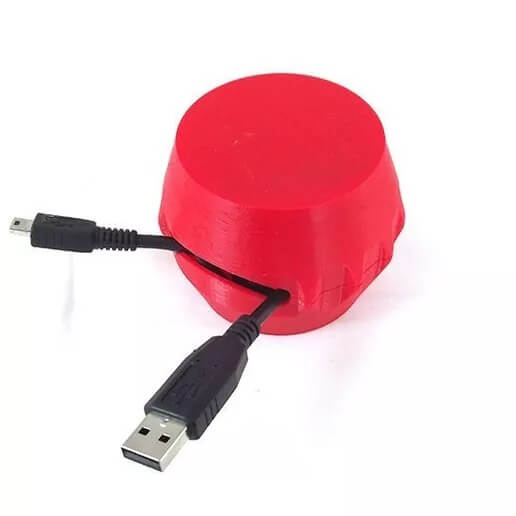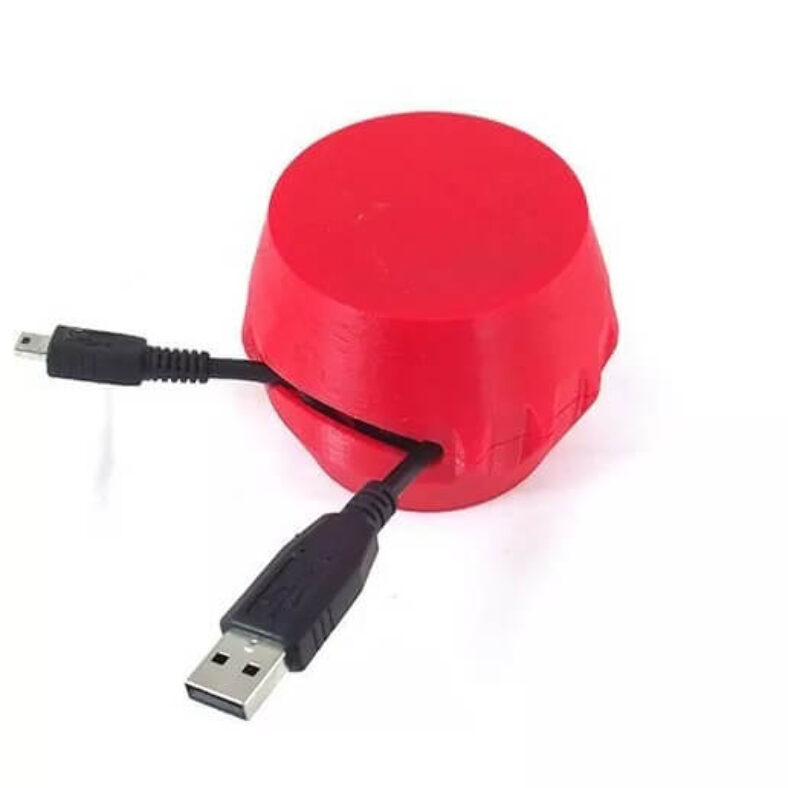 Credit: cults3d
Messy cables are a migraine waiting to happen, so use the handy little ratchet to keep them in check. The model can be printed in a single step, with no assembly required. Create your own tool station in the table's corner, with all of the cables arranged in one place.
There are simple designs available that make 3D printing simple. These are the lucky 3D-printed objects that make life a little easier!
Tool Holder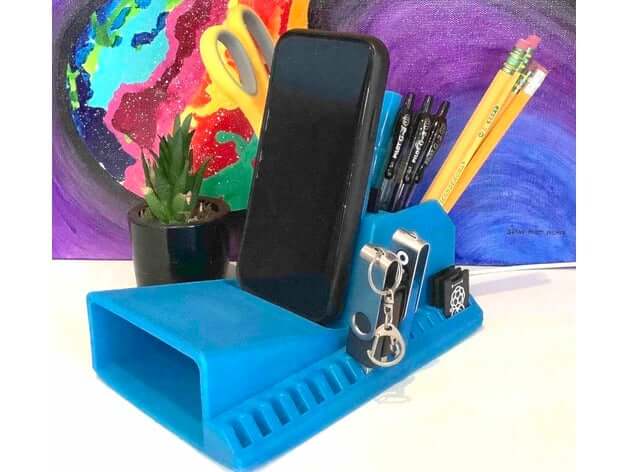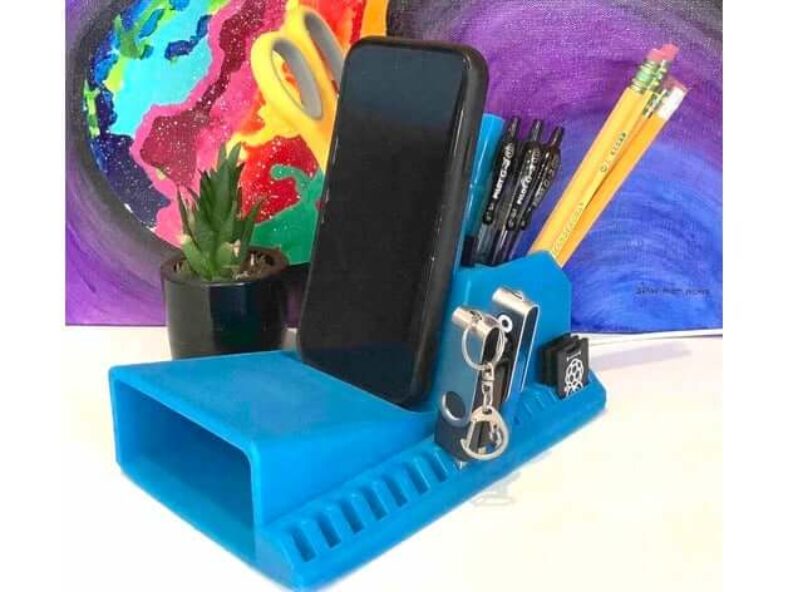 Credit: thingiverse
With these 3D printed tool organizer models, you can say goodbye to messes. You've gone off to look for a misplaced hammer or pliers, but the tool is nowhere to be found.
For that reason alone, it's extremely useful to have some sort of tool organization system in place so that this doesn't happen frequently! You have solutions that can be printed the same day if you have a 3D printer.
Create your own tool station in the table's corner, with all of the necessary gadgets arranged in one place. The simple design makes 3D printing simple. Pliers, screwdrivers, nails, and a variety of other items can be stored in the tool holder.
Toothpaste Squeezer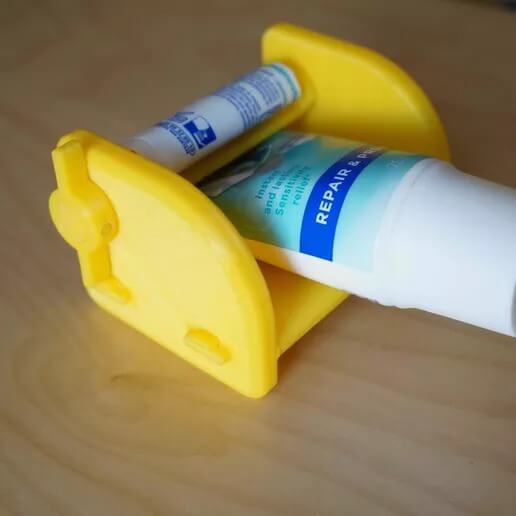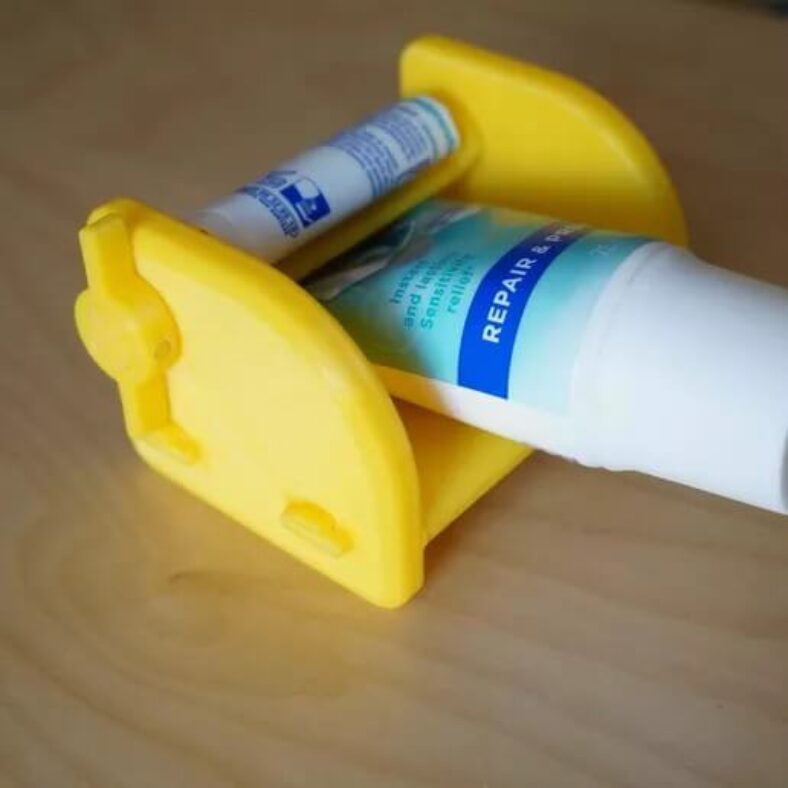 Credit: cults3d
It's strange to consider how much money we spend on toothpaste each year, especially since most of the time we throw the tube away before it's even empty. It does not require any rocket science to operate.
Simply press the dispenser's front, and the paste will be dispensed onto a toothbrush in the appropriate amount. This ensures a no-hassle route.
Self-Watering Planter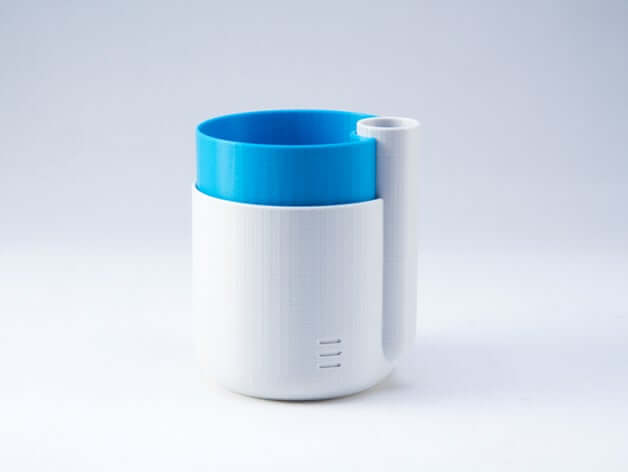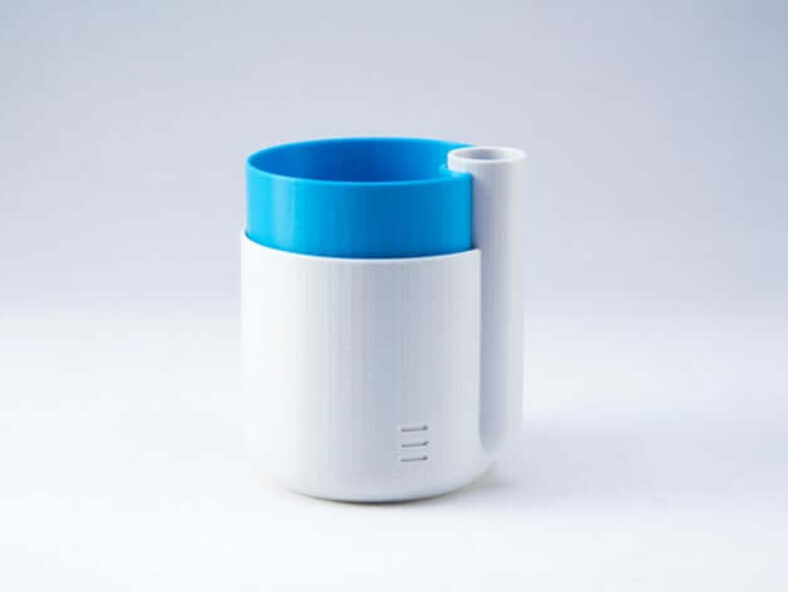 Credit: thingiverse
If you have trouble watering plants and lack a "green thumb," this object is for you. Plants, like all living things, require care, and not everyone has the time or energy to remember to water them on a regular basis.
You can easily print an automatic plant waterer with a few simple changes to keep your plants nice and healthy. These plant pot models include fillable water pipes that will water the plants as needed, requiring you to only remember to water the pot itself, which you will need to do far less frequently.
Some models are mosquito-proof to prevent blockage and have a careful filtration system to ensure that your plants are not overwatered.
Desk Paper Tray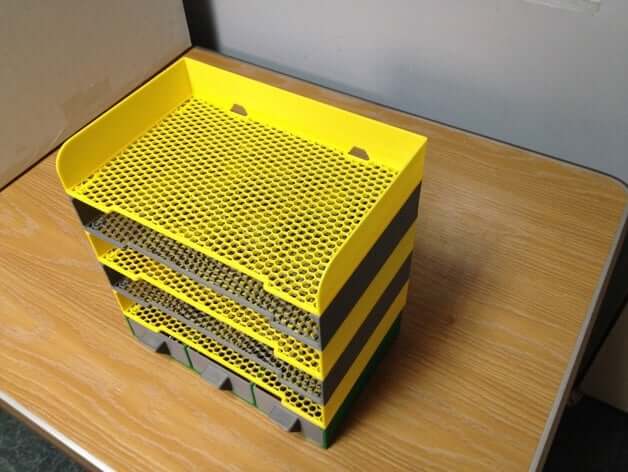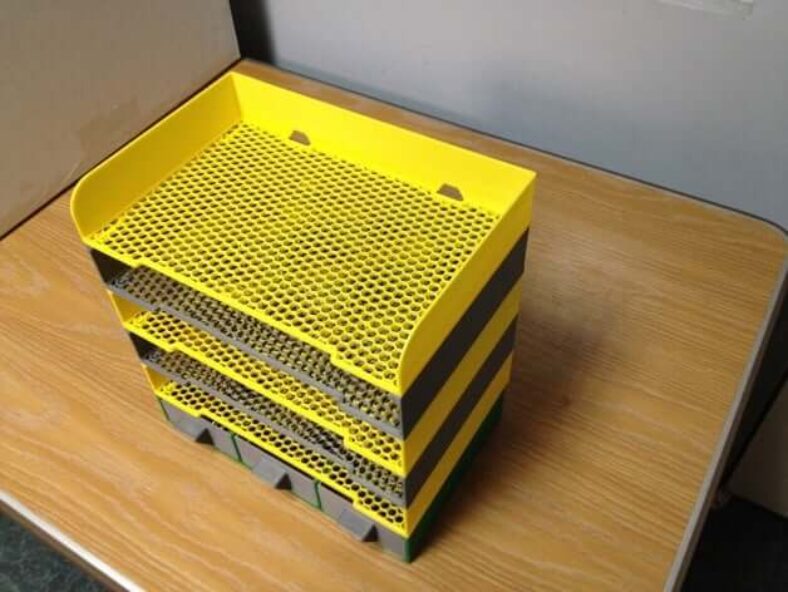 Credit: thingiverse
Do you have a lot of paperwork in the office? Or do you have a lot of school notes that you need to organize? If you have a 3D printer, why not use it to print some useful and unique models that will allow you to personalize your office?
3D printers are fantastic for creating useful items for your desk or workspace. Desk Paper Tray and Organizer are stackable, print well, and can be resized to fit your needs.
Water Diverter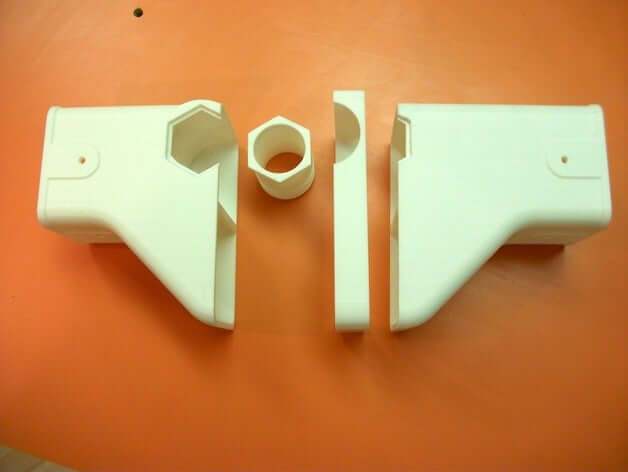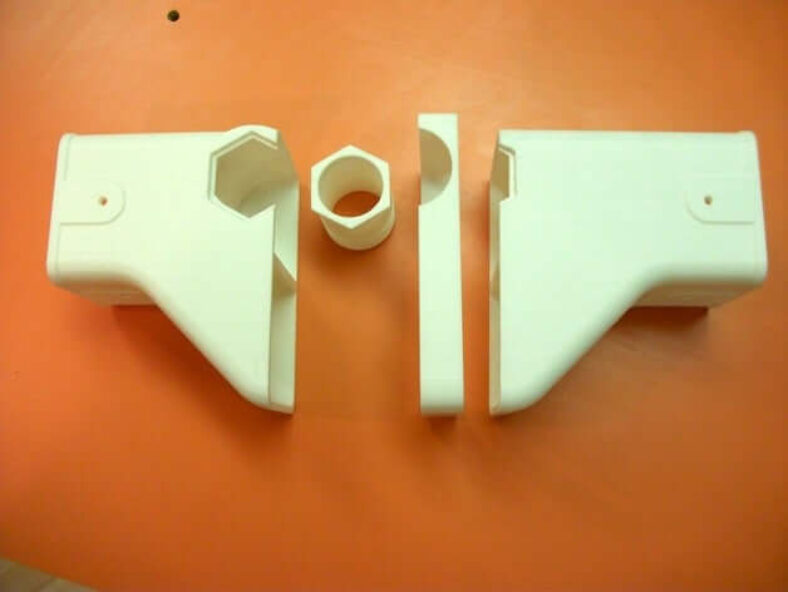 Credit: thingiverse
A water diverter is another useful thing to 3D print. The water diverter is designed to fit a tap aerator with a 23.5mm diameter. It has an annular manifold, which keeps the aerator from choking and keeps it running smoothly for a consistent aerated stream.
Electric Unicycle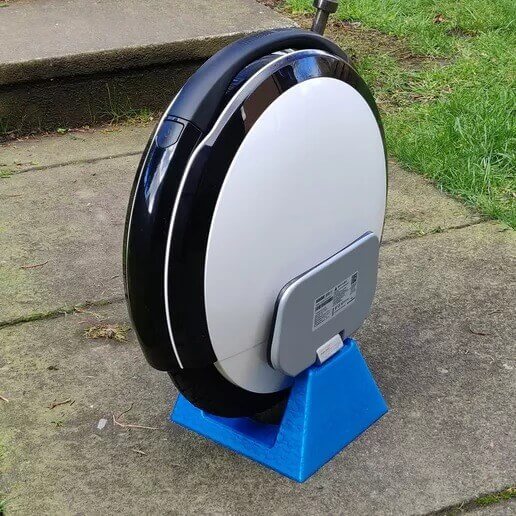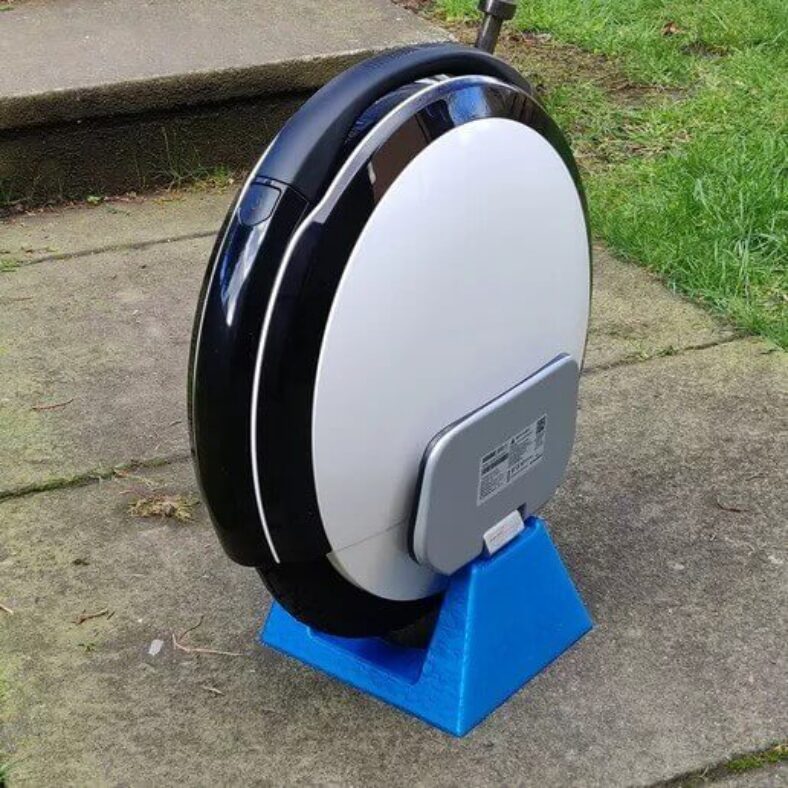 Credit: cults3d
You can even design a fully functional electric unicycle to help you get around with a little technology, effort, and time. Due to the various techniques involved, it is a complicated but amazing 3D printing project to investigate; it will really hone your ability to work with your device.
Hangers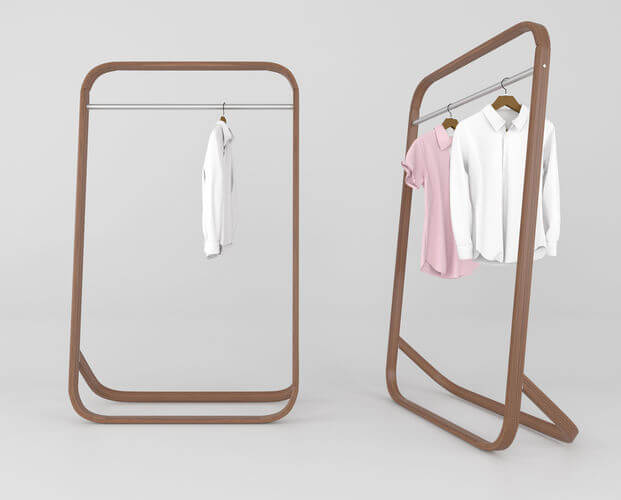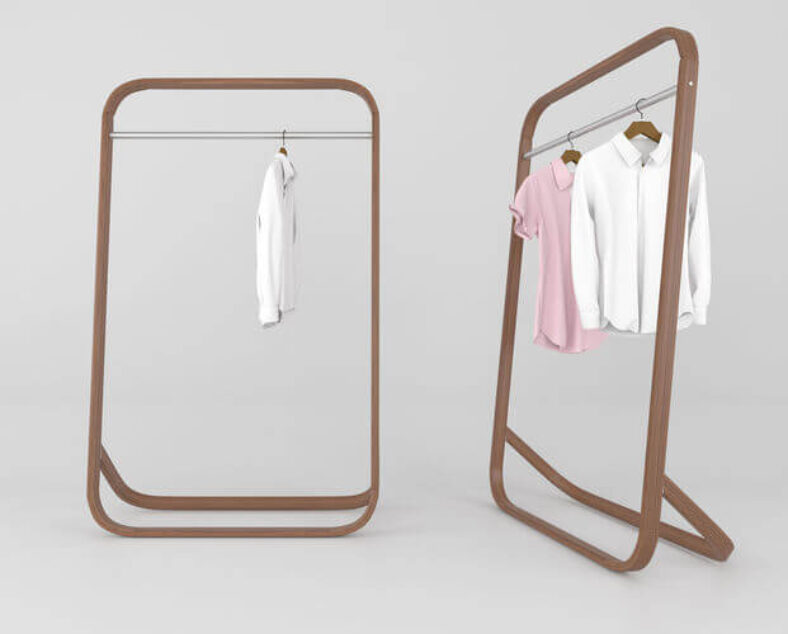 Credit: cgtrader
Hanging up your clothes can improve not only the organization of your home but also your overall appearance. Sure, you could go to the store and buy a few hangers, but who wants to do that? You can 3D print a hanger that is not only customized to your needs but also looks good in your home.
Stamps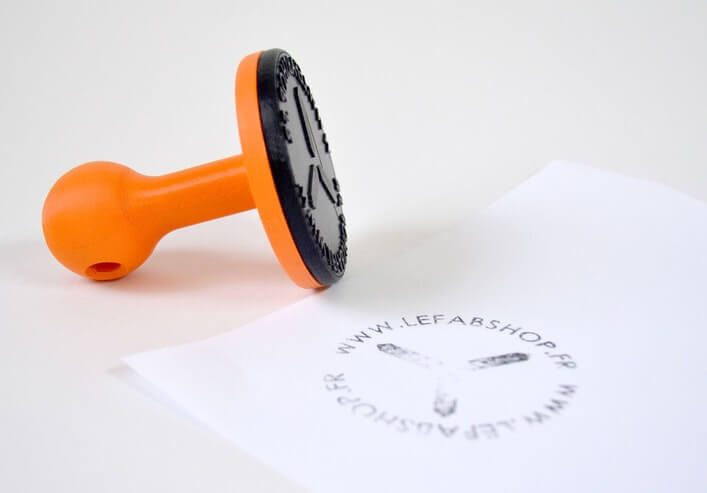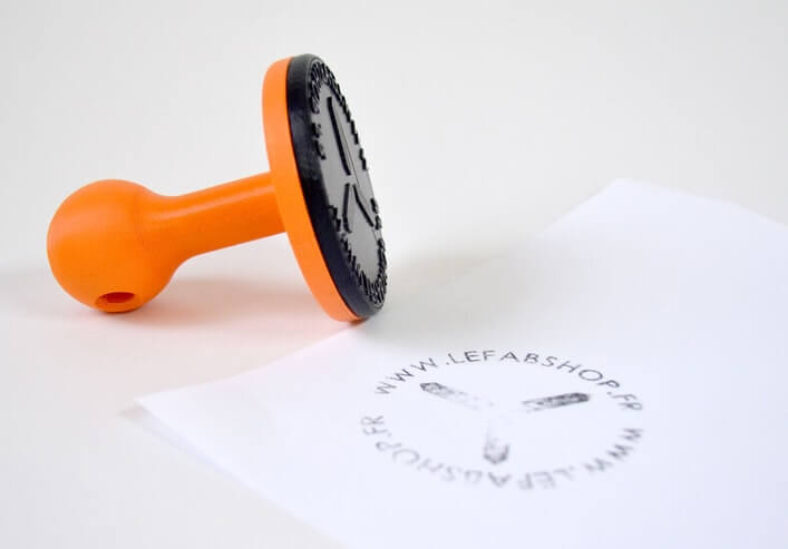 Credit: cgtrader
If you have a 3D printer and are a big fan of stamps, you can easily customize the design. Simply create your model in a vector graphics program, then edit it in Blender to add a backing plate and make it three-dimensional.
After that, save it as an STL file. Print the stamp as well as the stamp handle. You now have your 3D printed stamp and can begin stamping!
Bookmarks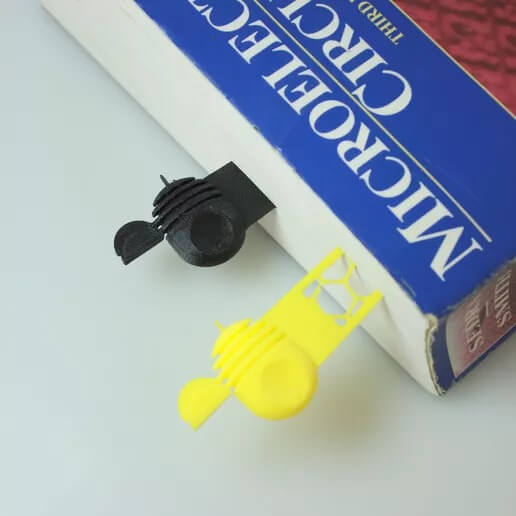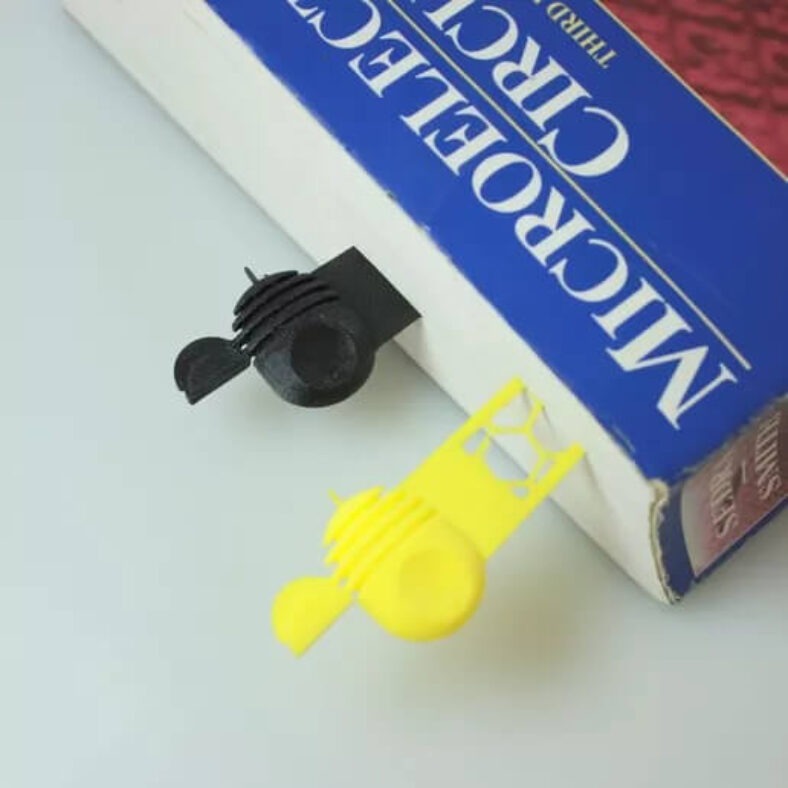 Credit: cults3d
The customizable bookmarks, which can also be used as paper clips, could make your upcoming event more exciting and easier to organize. Simple but appealing designs may add to the enjoyment of your activities.
Even if you are not attending the event, you can give these to your friends and their groups. In a nutshell, these are useful items. Furthermore, the user is not limited to a small number of events. Use these in libraries to make them appear more creative and thoughtful.
Stationery Holder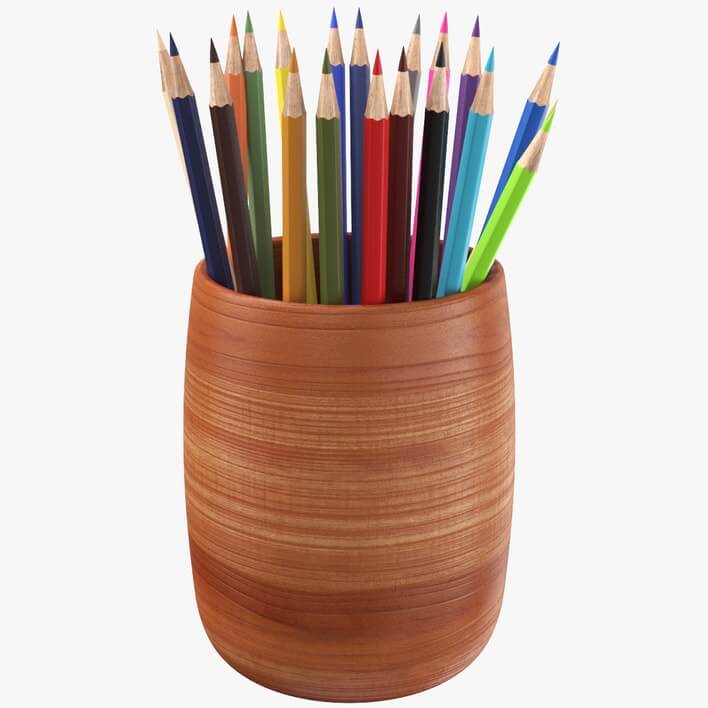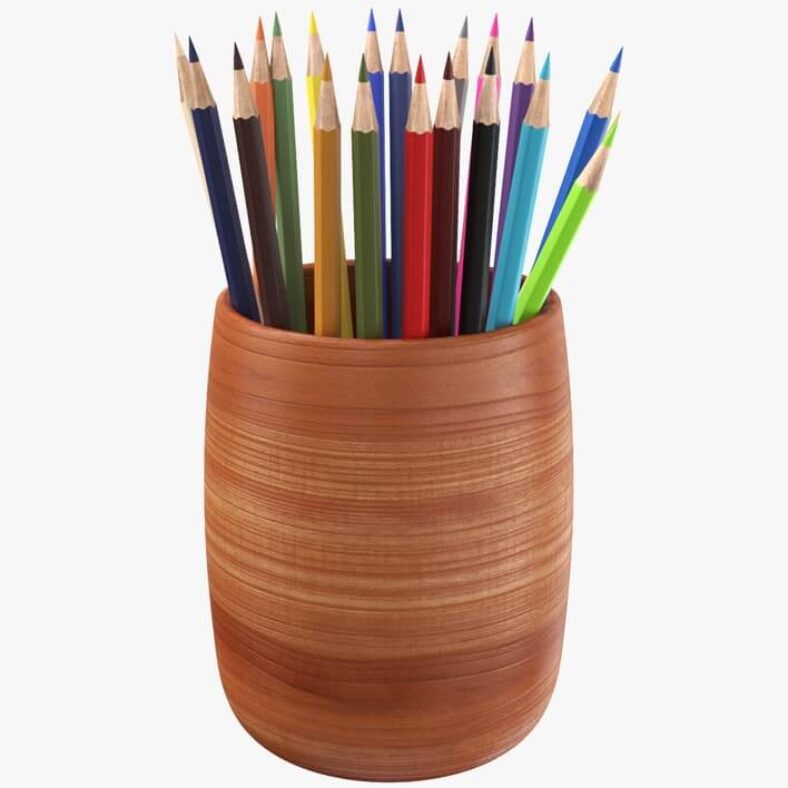 Credit: turbosquid
3D printing can also help you stay organized. Finding what you need would be difficult if you simply placed any item on your desk. So, you will need space for your supplies.
It's time to step up your pencil and pen holder game. You can control the appearance, size, and overall design of a Pen and Pencil Holder by 3D printing it. Organize your life with your own 3D printed creation.
Telescope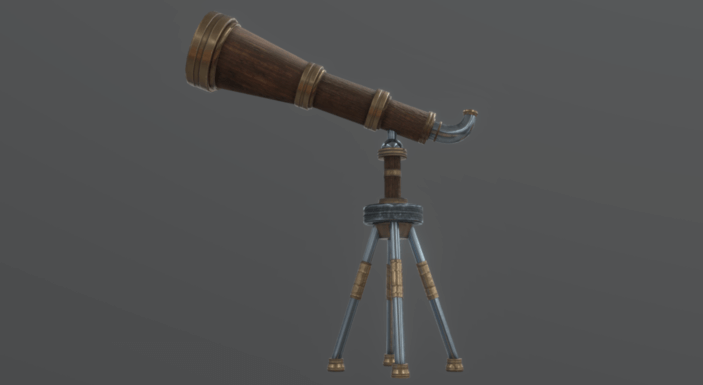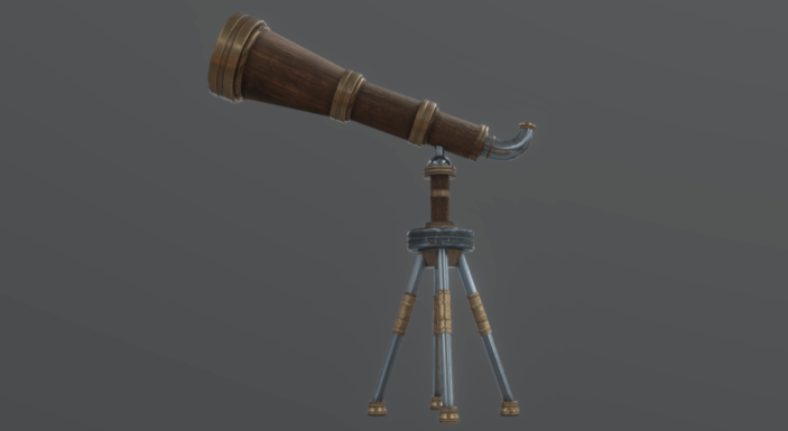 Credit: sketchfab
When it comes to technology, science must play a role. With recent advancements in astronomy and 3D printing, you can now construct something that allows you to see far beyond this planet. Would you believe you can make your own telescope with a 3D printer?
A 3D-printed telescope can function in a number of ways. It can take an image using a camera and a microcomputer, a variety of mirrors, or as simple as a focused lens. Connect it to the power of a microcomputer to perform amazing feats of stargazing.
Scissors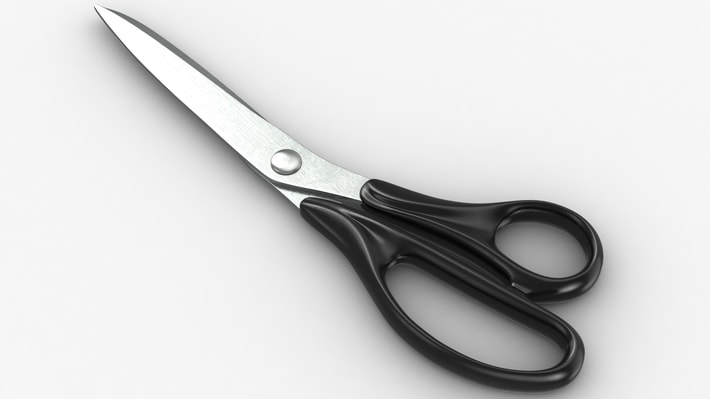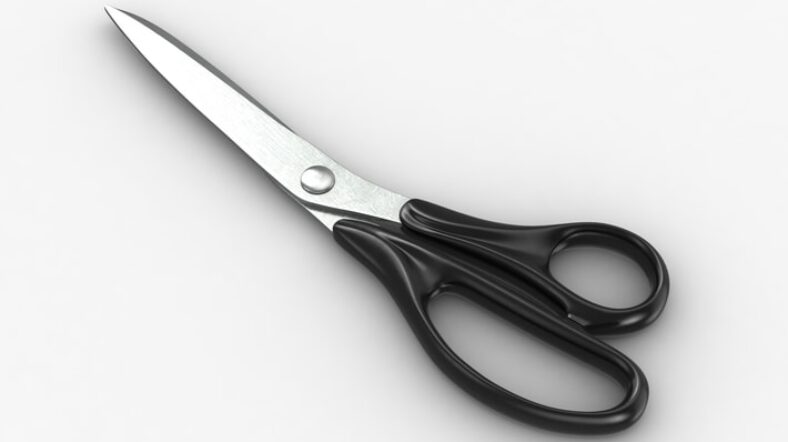 Credit: turbosquid
Do you know how to use 3D printed scissors? While you might not need to print one unless it's already late and the stores are closed, it's always good to know that you have options when you need them.
It's so cool to 3D print a pair of functional 3D printed scissors. Yes, you can 3D print a scissor, which will help you finish a project that you might not be able to finish without one. It is simple to use and works perfectly.
Pliers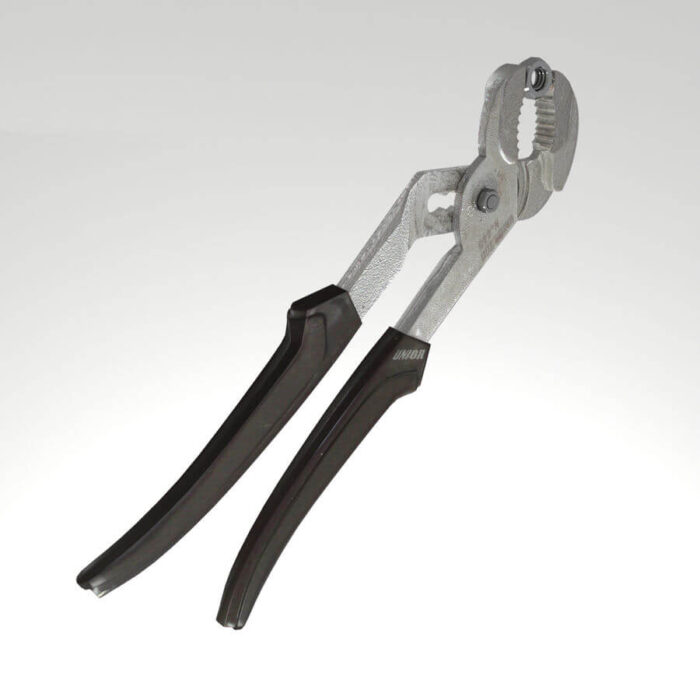 Credit: free3d
3D printed tools are becoming increasingly popular. The 3D-printed pliers are simple to make and have a moderate amount of strength. You can customize your tool by selecting a needle nose with different settings.
ScrewDriver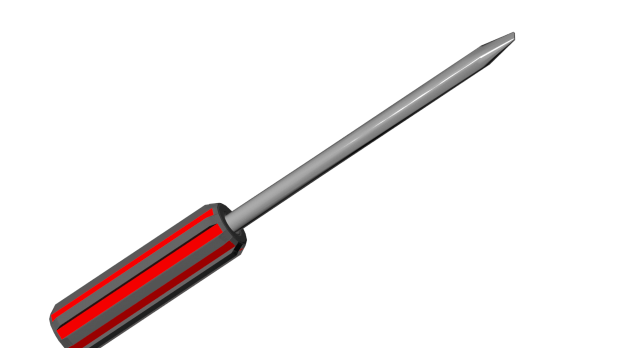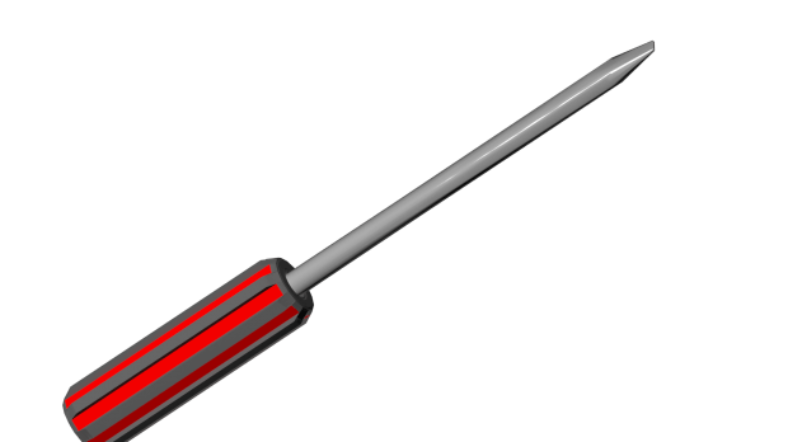 Credit: free3d
Again, instead of printing tool holders, why not try 3D printing the tools themselves? You can make screwdrivers of all sizes with your 3D printer. If you don't have the right size, why not print one?
Almost anything is now possible with 3D printing, and it is certainly possible to realize in real-time. So, why not the precise tools and gadgets? If you don't have a screwdriver in your toolbox, you don't need to buy one. Simply find a 3D printing model and 3D print it.
Earbud Case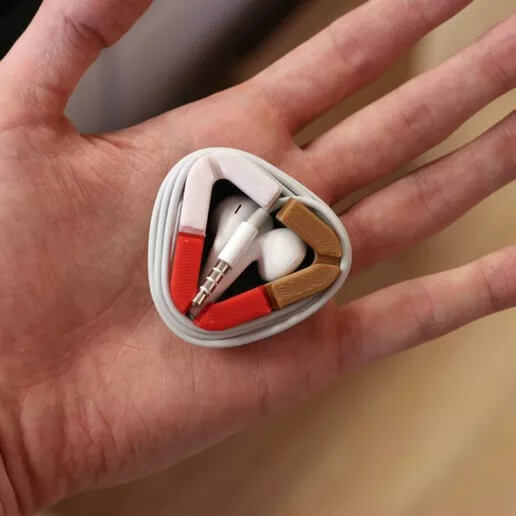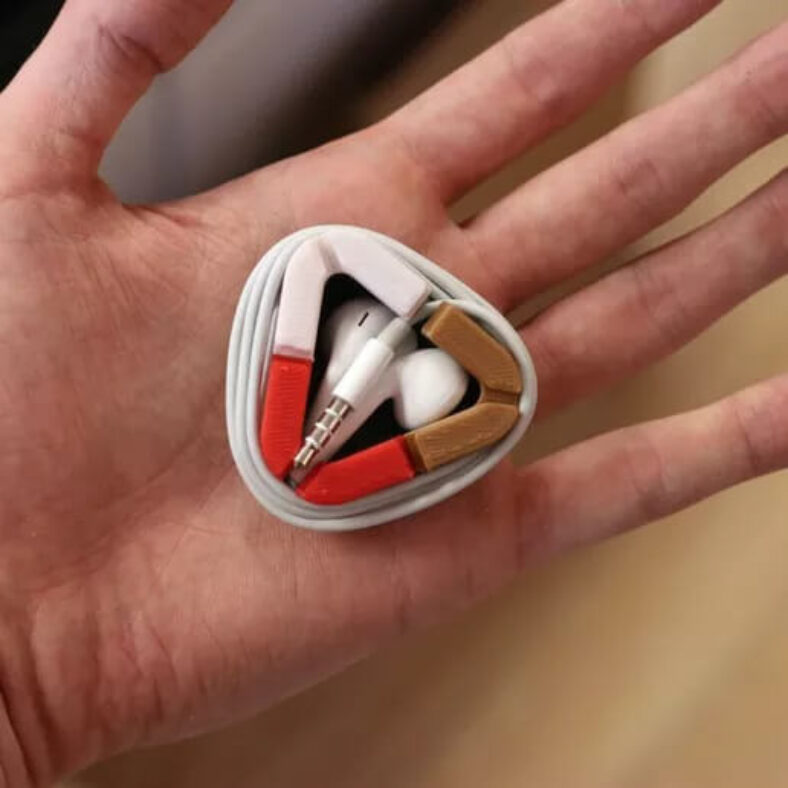 Credit: cults3d
If there's one thing we can all agree on, it's that organizing earbud cords is a pain. They become tangled all the time and eventually produce the dreaded earphone-crackle, rendering your prized music-makers inoperable. This is an excellent example of what you can create with a 3D printer to improve your daily life.
Water Bottle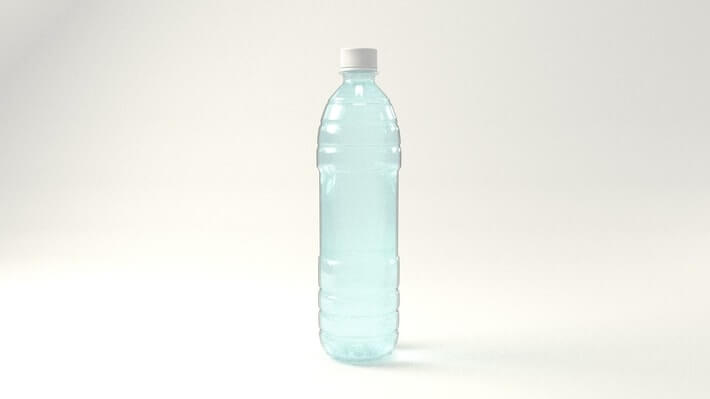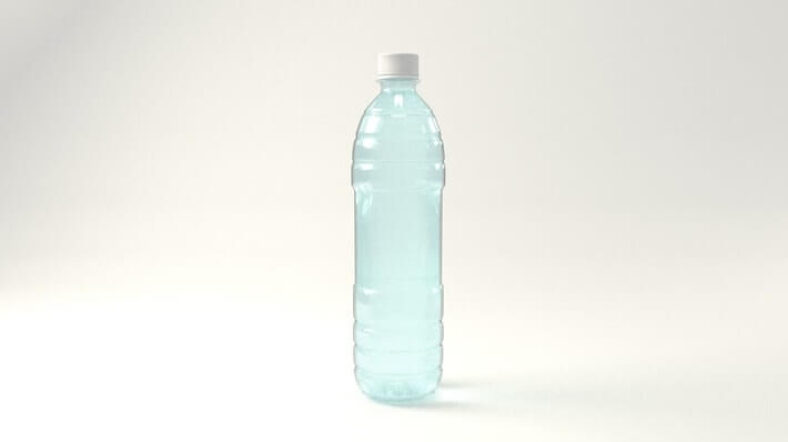 Credit: cgtrader
Among all the various useful items, this appears to be the most commonly used item in a home or office. Water bottles can be found in almost any home or public place where people congregate. So, let's go ahead and print some for yourself, your friends, and your family.
You can even change the size of the design and print it as needed. You can also use different colors to give yourself more options. As a result, you will be able to design your bottle and satisfy yourself with your artwork.
Planter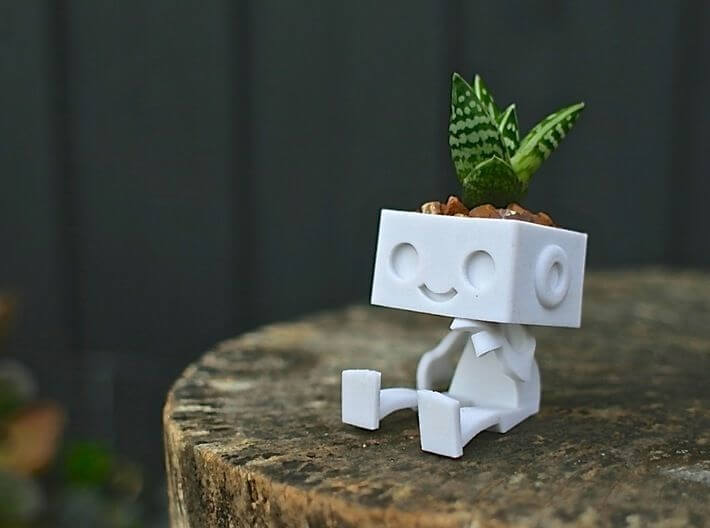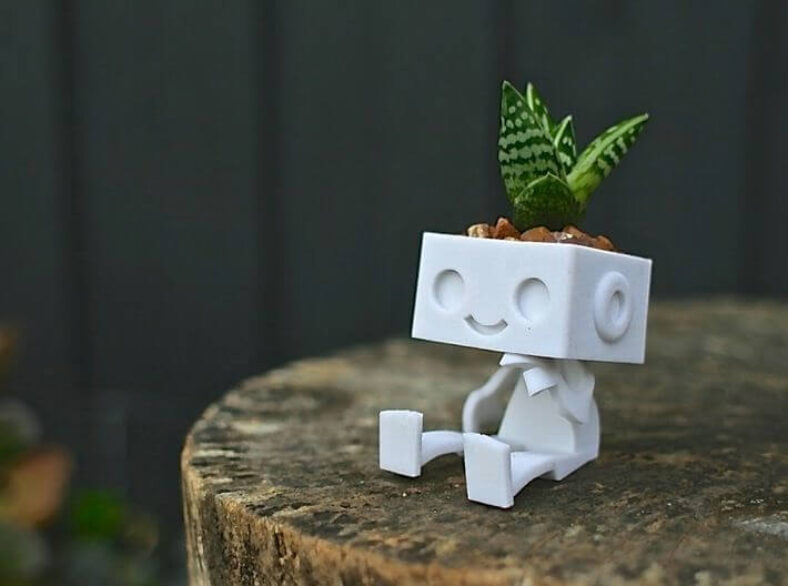 Credit: cgtrader
Do you enjoy gardening? If so, you're probably always looking for new ways to make your garden stand out. But don't you think this little hobby of yours could end up costing you a lot of money? As a result, why not enlist the assistance of 3D printers to find amazing designs that suit your preferences?
An abstract planter for succulents and cacti is one of the cool things to 3D print. Why keep your plants in traditional planters? Some cool 3D prints available do not allow you to forego the traditional clay pots.
Survival Whistle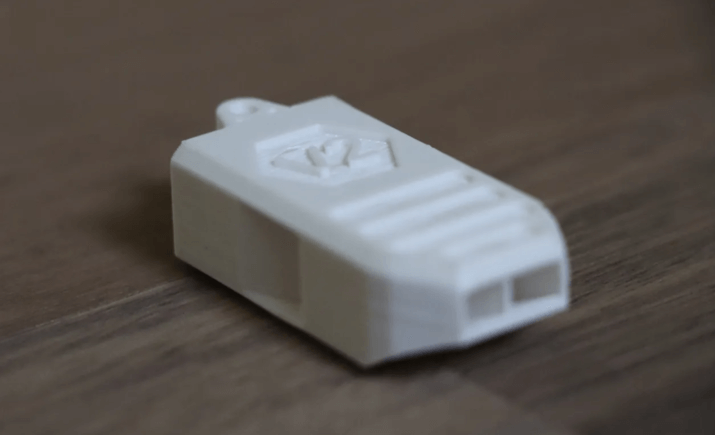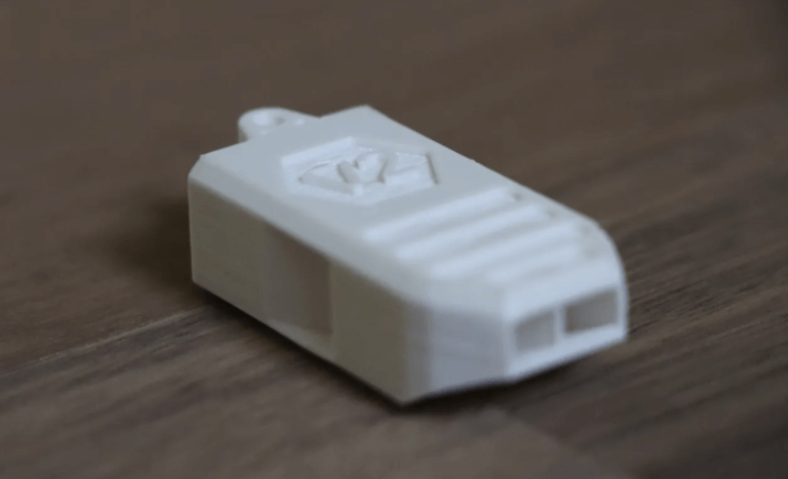 Credit: prusaprinters
The next item on our list of cool things to 3D print is a simple project that will produce a whistle in about an hour. The capabilities of 3D printers have the potential to save lives.
As a result, you should include a survival whistle in your list of 3D printer projects because it is extremely useful in times of emergency. A 3D printed whistle is long-lasting and produces a loud sound.
Bag Clips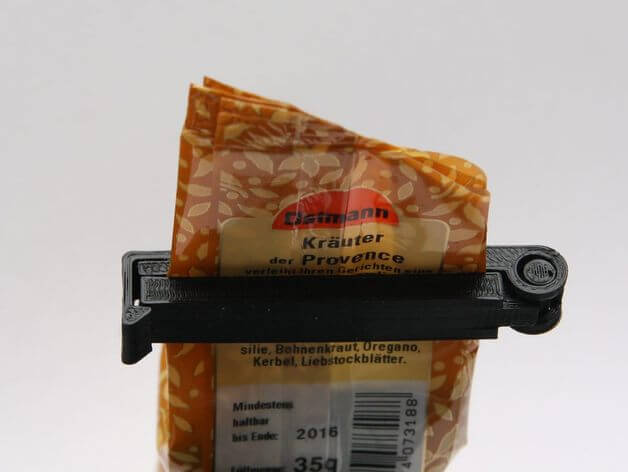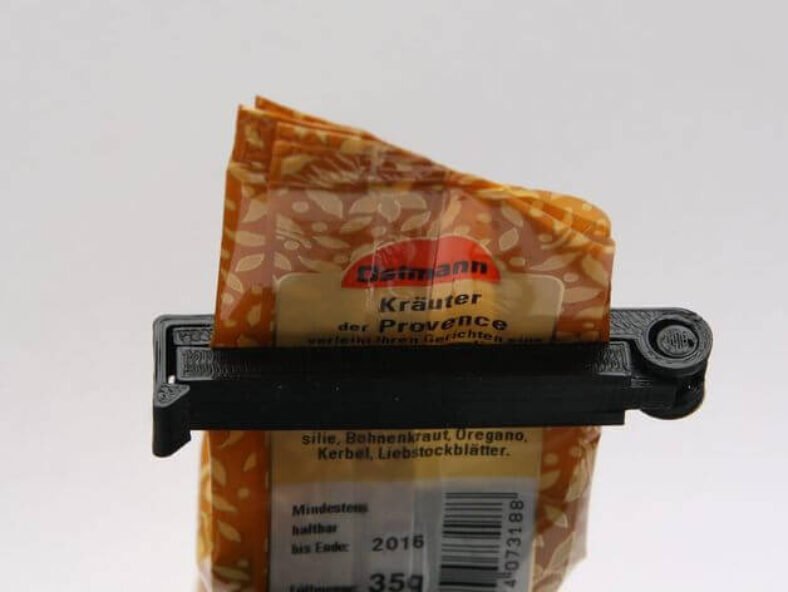 Credit: thingiverse
There are times when you simply cannot finish the contents of your favorite chips or need to seal your bag of cereal or frozen vegetables but lack the necessary materials. Why overeat when you can keep the crispiness of the chips in the same packer? The sliding bag clips will assist you in doing so.
Key Holder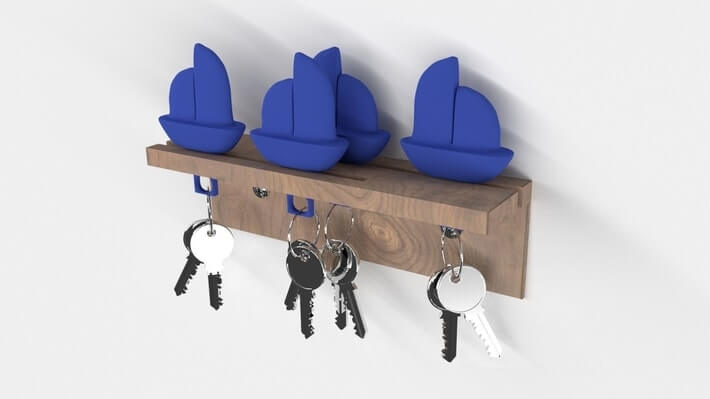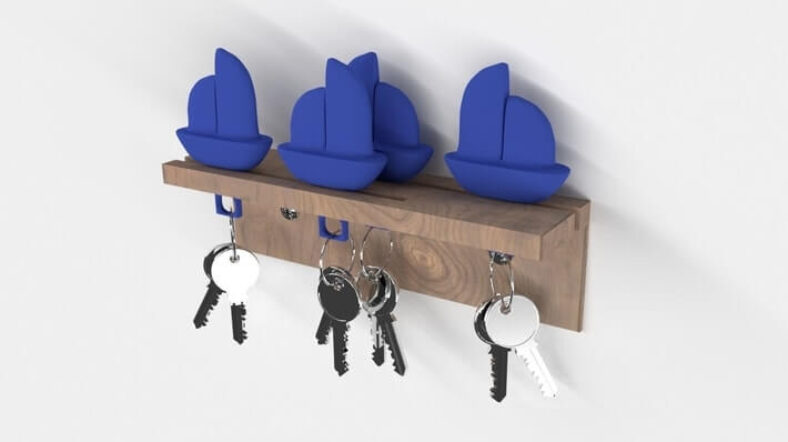 Credit: cgtrader
The Proteus Key Holder, inspired by Swiss Army Knives, is a wonderful pocket device that will keep all of your keys organized in a logical manner. Hands-down is one of the best things to 3D print. So much time you'll save searching through your pockets.
Amplifiers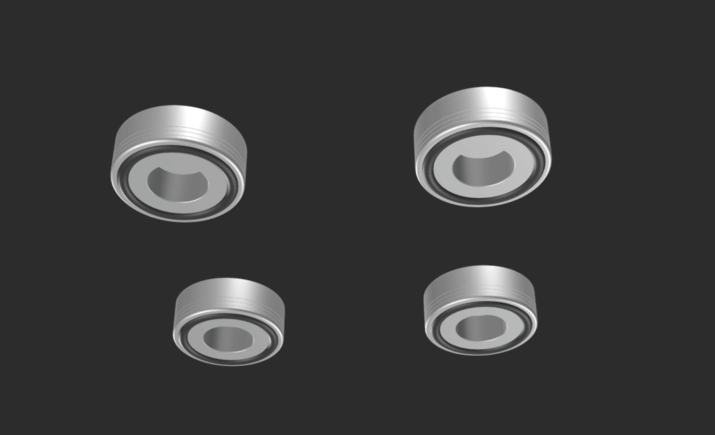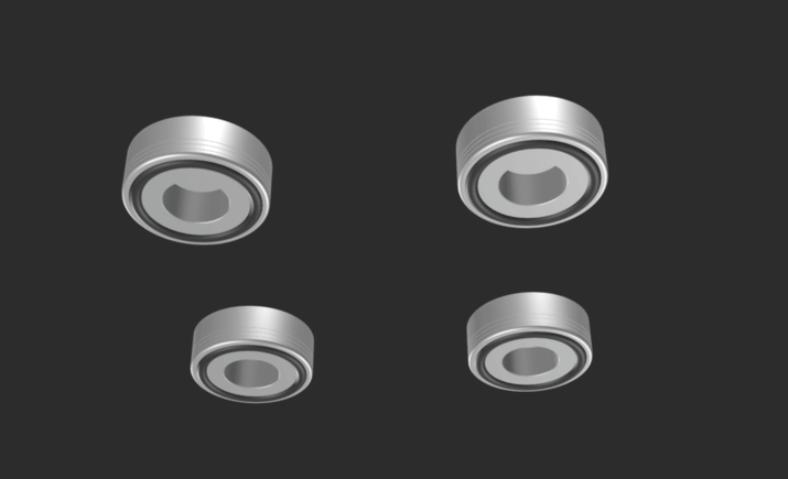 Credit: sketchfab
Sound amplifiers are not only one of the coolest things to 3D print, but they are also quite useful. Wireless speakers are now commonplace and have a wide range of applications, so why not 3D print your own?
Many people enjoy listening to podcasts or music while cleaning or cooking. There are also those of us who enjoy listening to music while singing in the shower. Speakers are required for these reasons. If an audiophile is wondering what the best things to 3D print are, a sound amplifier should be at the top of the list.
Hinges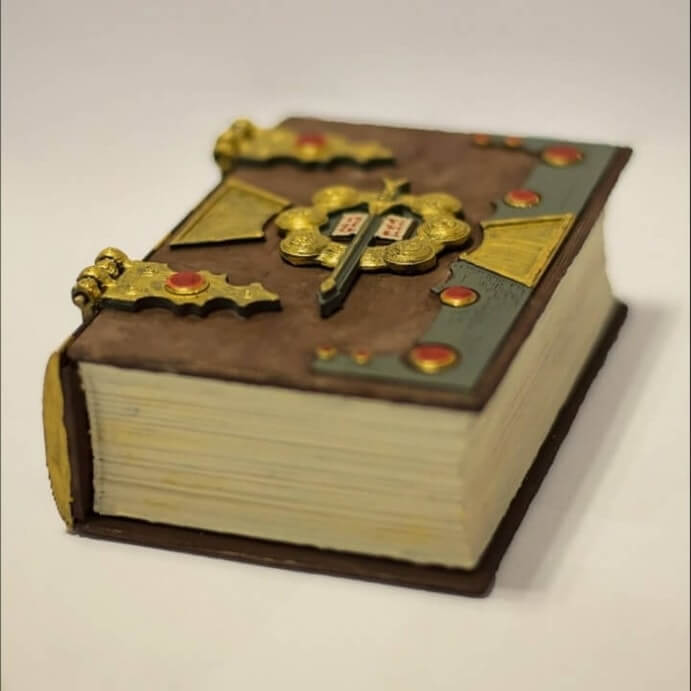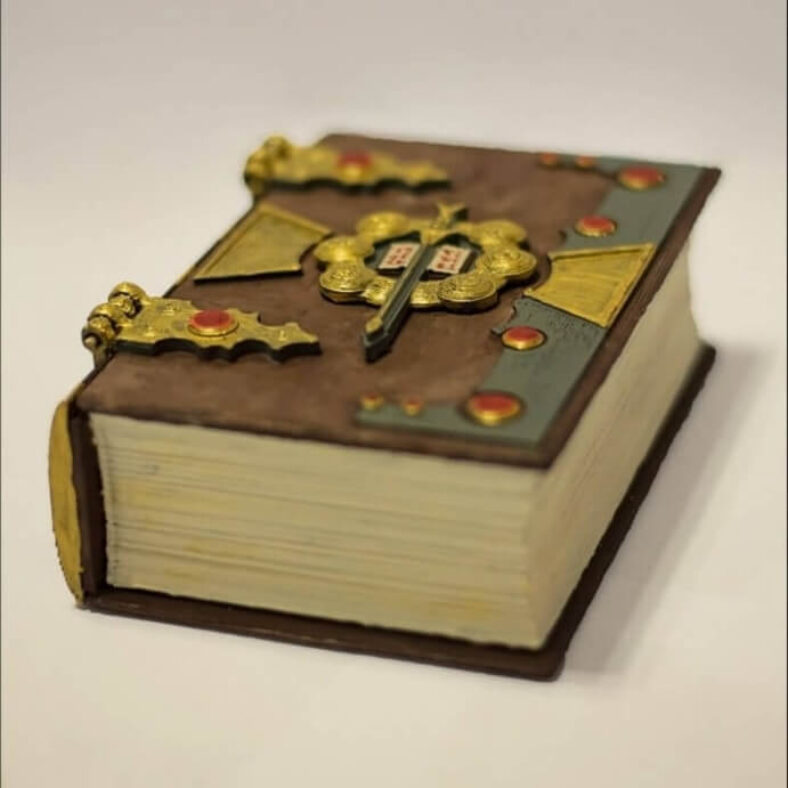 Credit: myminifactory
Hinges come in handy whenever you're making something with a door or a covering. You can incorporate hinges into your 3D printer projects and begin customizing them. A living hinge is a thin plastic web that connects two or more rigid sections.
The larger rigid sections and the living hinge are typically made of a single continuous piece of plastic. Living hinges are a popular choice for a variety of applications due to their low cost and ease of use. It takes a community design feat to master the concept of a fully printed and articulated hinge that requires no post-print assembly.
Tin-Can Dumbbell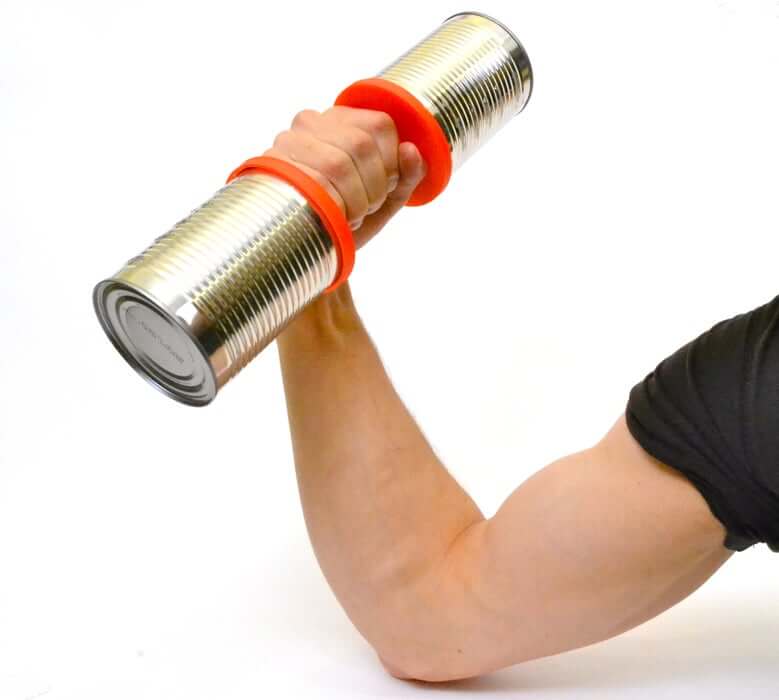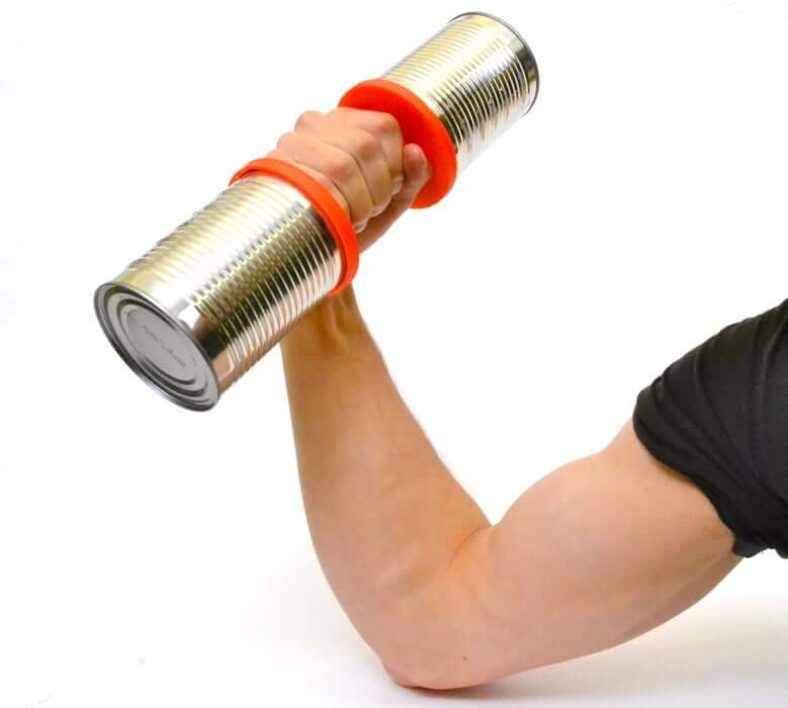 Credit: instructables
We're all trying to fit in as much exercise as we can into our hectic schedules. This is yet another cool object for those looking for office or hotel fitness hacks. By affixing two cans of food to a plastic handle, the tin-can dumbbell provides a low-cost way to get some iron. You can now work out anywhere! You only need a few cans.
Food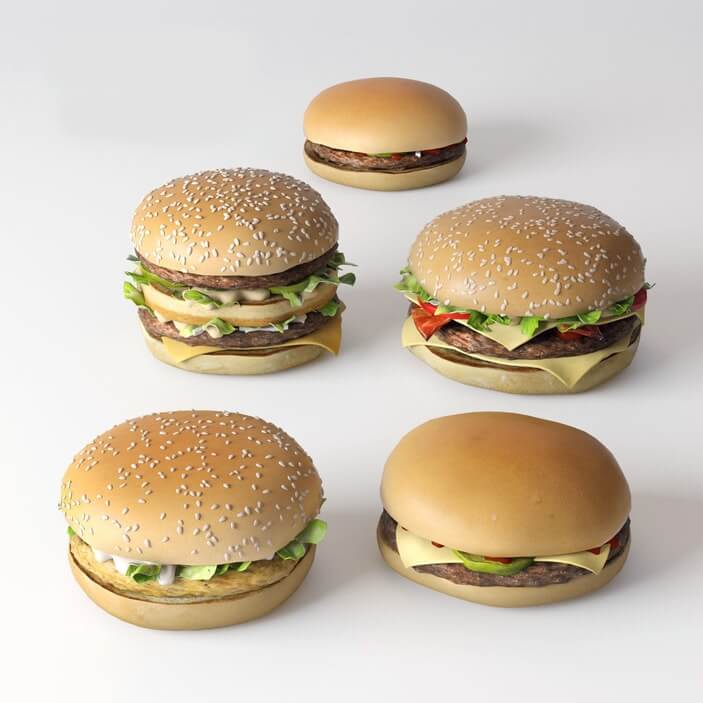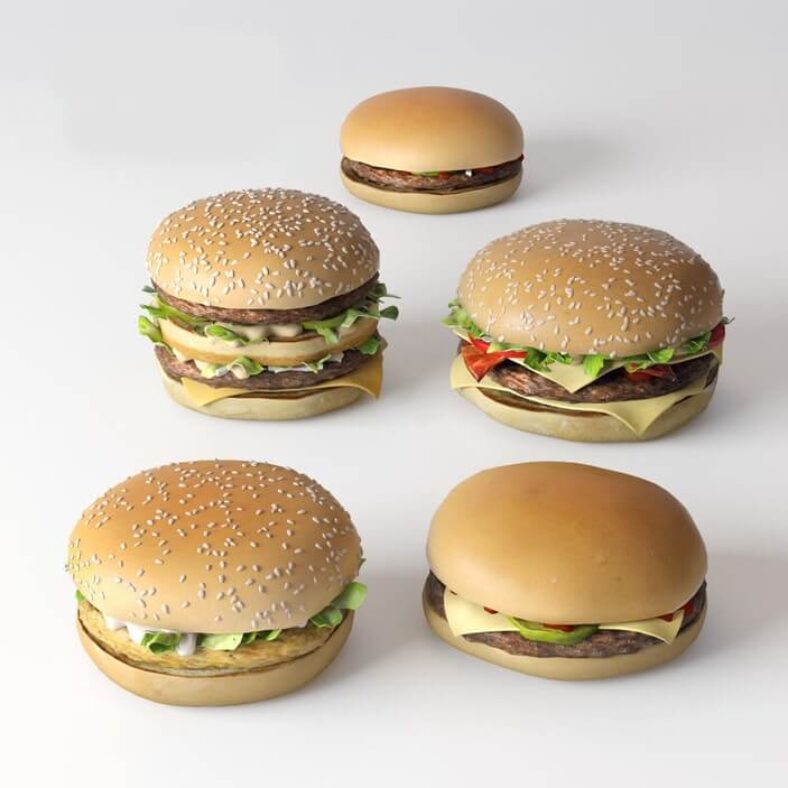 Credit: cgtrader
While 3D printing food may sound unappealing, you will definitely change your mind once you see how a 3D printer works to create pizza, ice cream, or candies.
Indeed, 3D-printed foods have a greater strategic advantage because they do not contribute to global warming or the global dilemma of limited natural resources.
Chip Bowl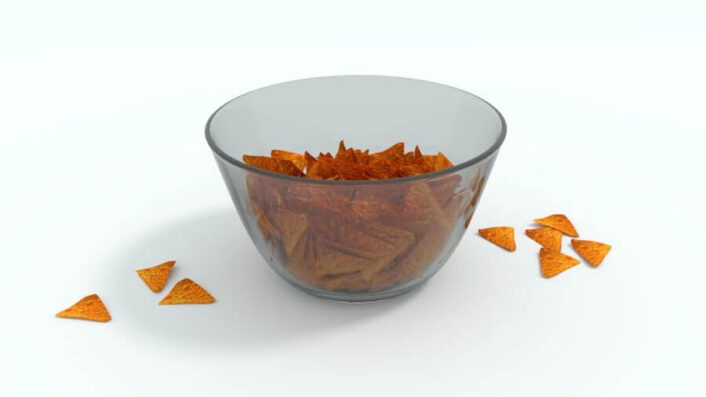 Credit: free3d
The 3D printed chip bowl is a must-have if you like to party with your friends or hang out at home while sharing a bottle of beer. This eliminates the need to hold a plate in one hand and a bottle of beer in the other, which is inconvenient.
Check out some interesting 3D printer projects and start 3D printing them for your next event. Your guests will undoubtedly enjoy it.
Platform Jack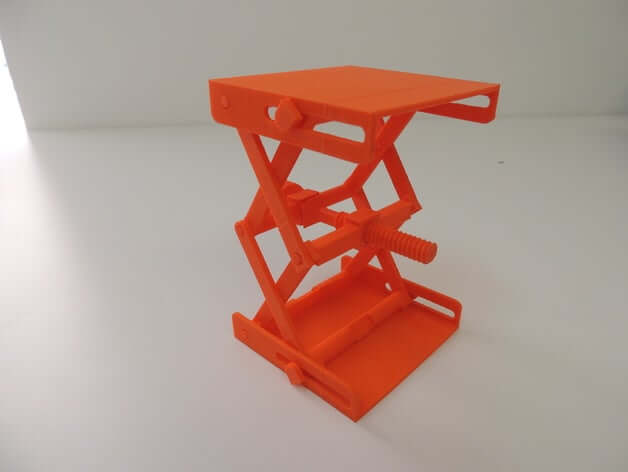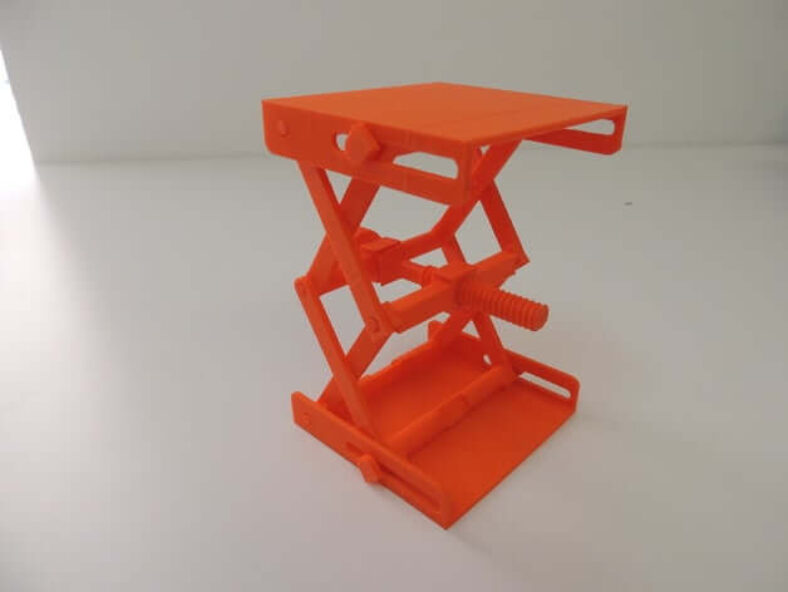 Credit: thingiverse
While it won't be able to support a car in a garage any time soon, the platform jack can still support a reasonable amount of weight, allowing you access to those pesky undersides. 3D prints your own platform jack at home for a simple tool ideal for painting models and other hobbyist tasks.
Gear Wraps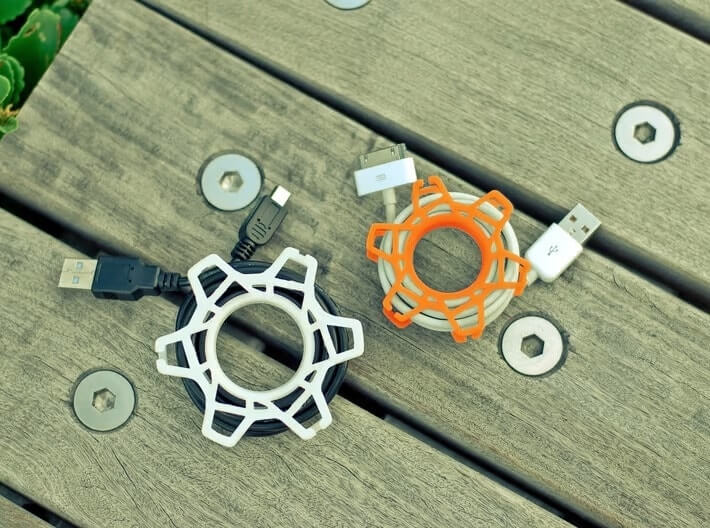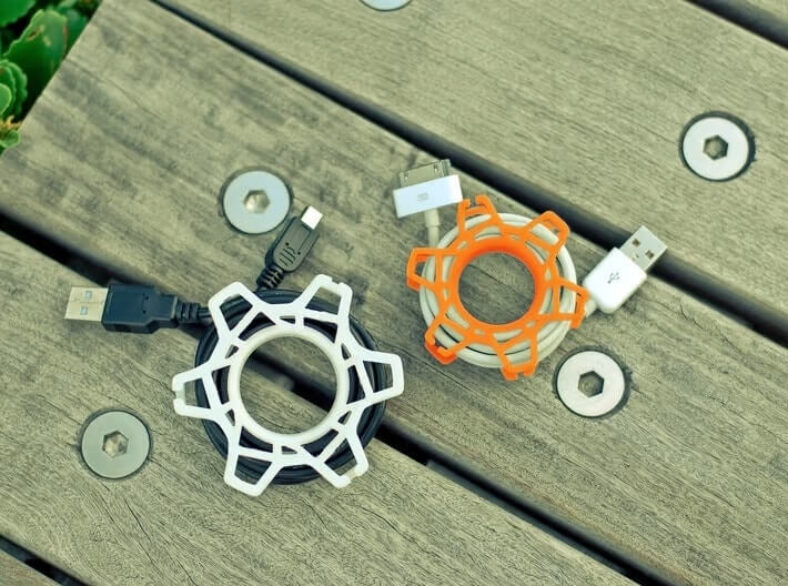 Credit: shapeways
Gear Wraps are another 3D-printed item you might want to consider taking on your next trip. Eddie Licitra designed these small, strong, and lightweight cable wraps that are printed from ABS.
Gear Wraps keep your earphones, chargers, and USB cables organized, reducing the possibility of them becoming tangled in your bag. Because they can now be printed on-demand, you should never run out of these handy little cable organizers again.
Gensole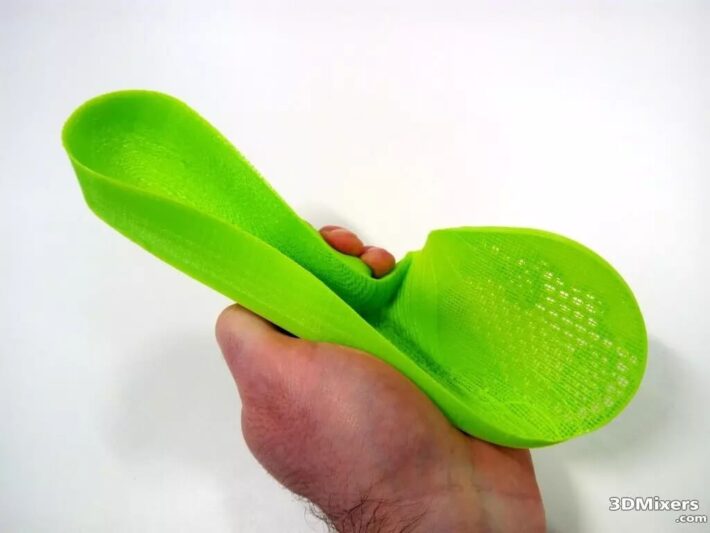 Credit: 3dmixers
Many people find it difficult to fit into normal shoe sizes. Not only that, there are situations when heel pain is caused by uncomfortable soles. But is there anything you can do about it? We frequently purchase insoles. All of these, however, are normal sizes and may not be of much use.
However, a 3D-printed gensole could be able to help. Scanning your feet and designing gensoles that fit you to the millimeter would be really beneficial.
Robot Arm
A completely functional robot arm is possibly one of the most advanced projects. It can be programmed and used for a variety of purposes, but most importantly, it will enhance your skills and demonstrate what you can accomplish with 3D printer designs to the rest of the world.
Intel Labs researchers have developed an open-source 3D printed smart robot that can be built for less than $50. The arm can print from almost any angle, allowing for exceedingly intricate and curved designs. It also prints at far greater scales than normal printers, up to 30 meters or more!
Drones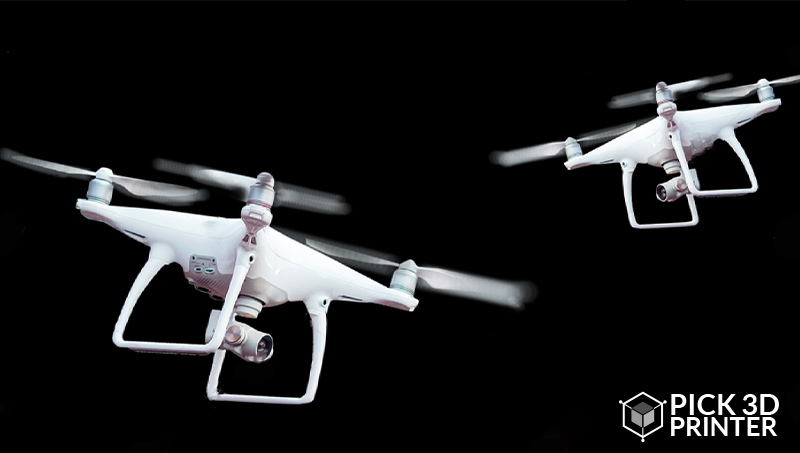 Drones, also known as UAVs (Unmanned Aerial Vehicles), are becoming increasingly popular. They're now used in a variety of industries, including agriculture, military, aerospace, film, and security.
3D printing can be a valuable tool for building a drone or for getting started on your drone project. You can build your own working drone at a fraction of the price of commercially available drones. Even a camera can be thrown in there.
Camera Slider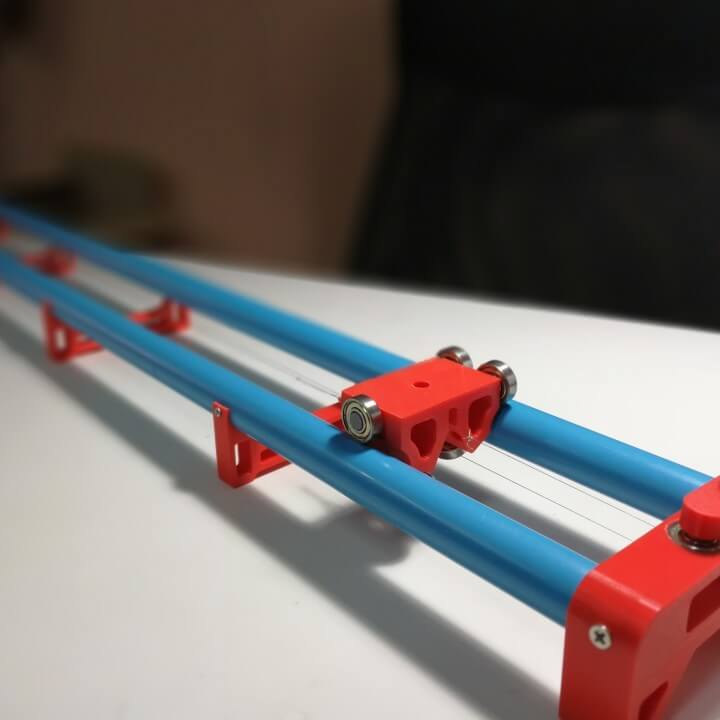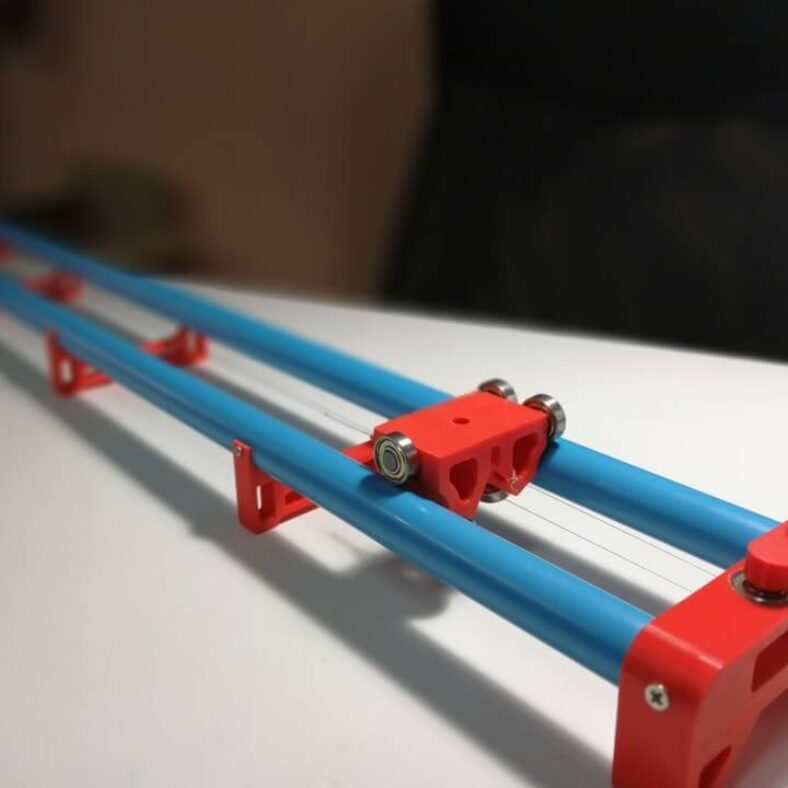 Credit: myminifactory
It can be tough to obtain the camera angles and movements you want with both hands occupied. If you're a photographer, you're well aware of how much a camera slider can cost (i.e., an arm and a leg), so why pay full price when you can make your own with a little time and effort?
They're entirely automated and function flawlessly. You can build a strong slider with changeable speed and direction by using a geared DC motor. It can also be tripod mounted!
Food Molds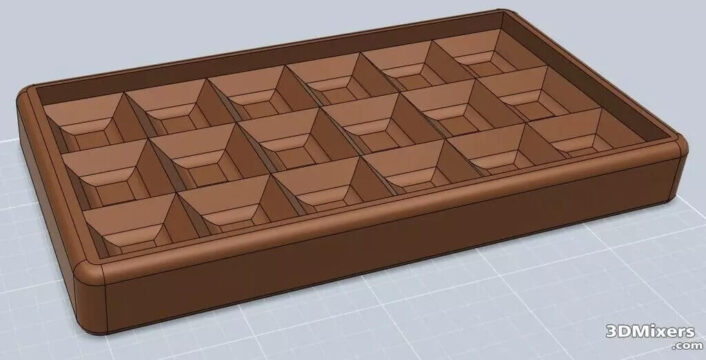 Credit: 3dmixers
While we're on the subject of molds, why not create some unique forms for chocolate, ice, baking, or other delectable treats? It's now possible to add a level of detail and customization to chocolate that was previously only available to skilled artisans by designing and 3D printing custom food molds.
The tools and procedures for 3D printing food molds are simple to grasp, and the results are frequently amazing. Thanks to your snacks shaped like superheroes or charming animals, these are perfect for celebrations.
Vacuum Cleaner Nozzles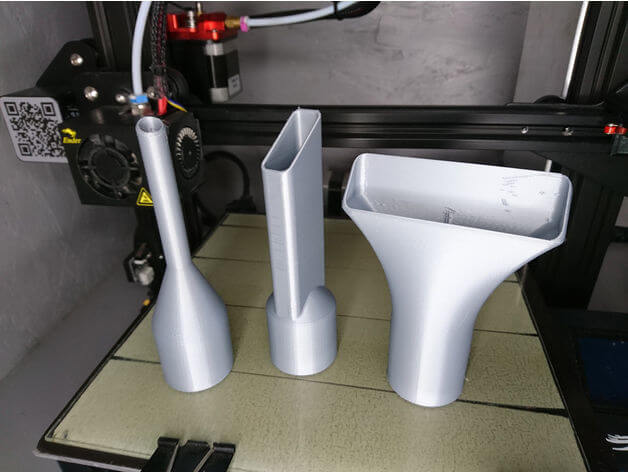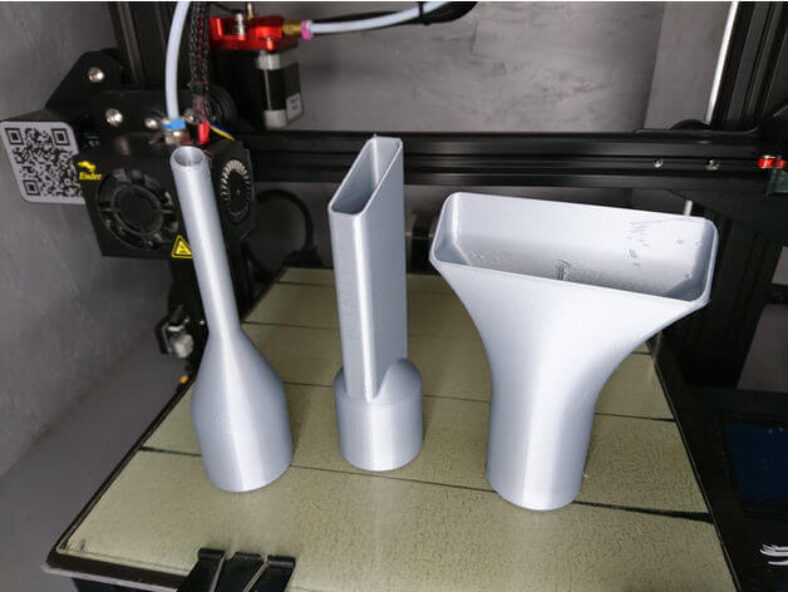 Credit: thingiverse
The attachment nozzles on your vacuum cleaner are more likely to be broken or lost as it gets older and more battle-tested. If you have a 3D printer, you will never have to buy it. With your very own 3D printed nozzle, you can now clean your furniture, get into the gaps of your heater, or clean up under your car seat.
Toilet Paper Holder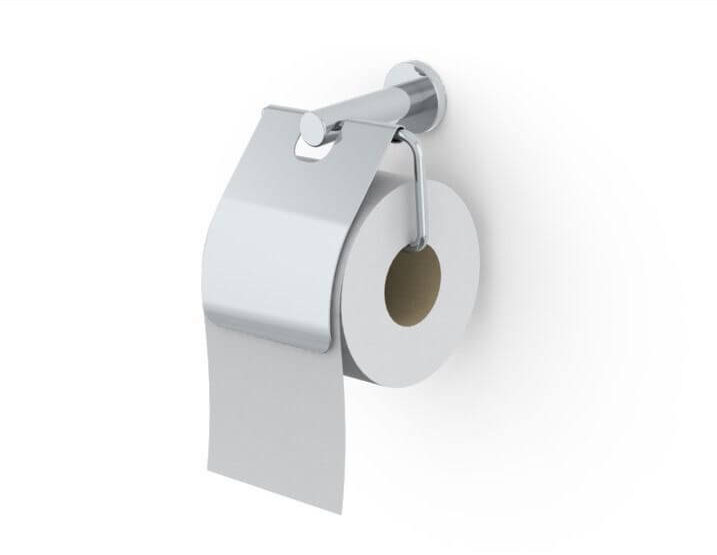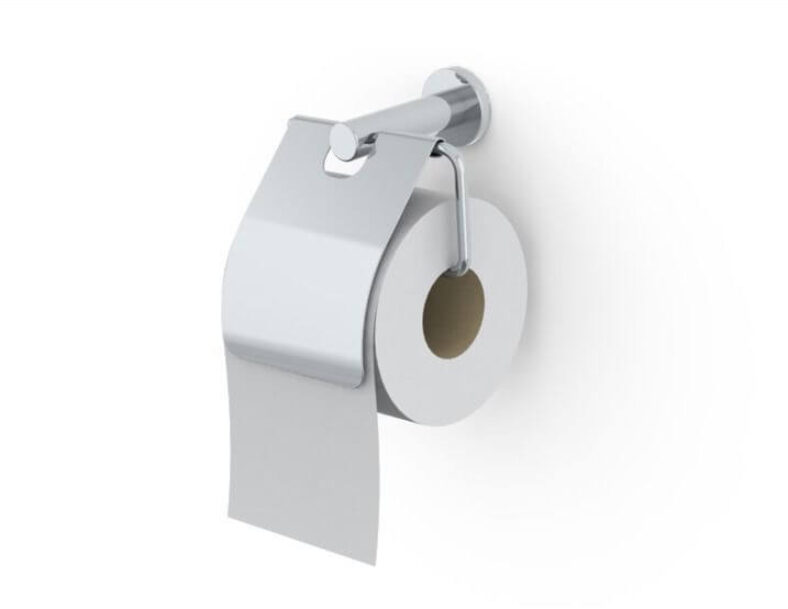 Credit: cgtrader
If you have a stash of toilet paper in your bathroom and are tired of stacking it in the same spot, get creative! You can create an artistic toilet paper holder that will not only serve its purpose but will also add beauty to your restroom. Making such useful items for your home will also meet your artistic needs.
Citrus Juicer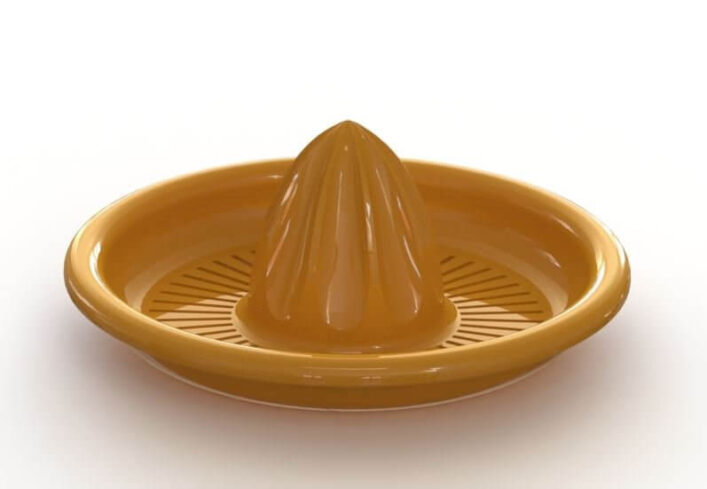 Credit: 3dexport
Have you ever reached a point in a recipe and realized you're woefully unprepared to extract the juice from a lemon? Save yourself the dread and print yourself a cheap citrus juicer. The citrus juicer makes it simple to extract, filter, and collect the juice from citrus fruits such as lemons and limes. Plus, it's far more convenient than squeezing the fruit by hand!
Turbine Water Saver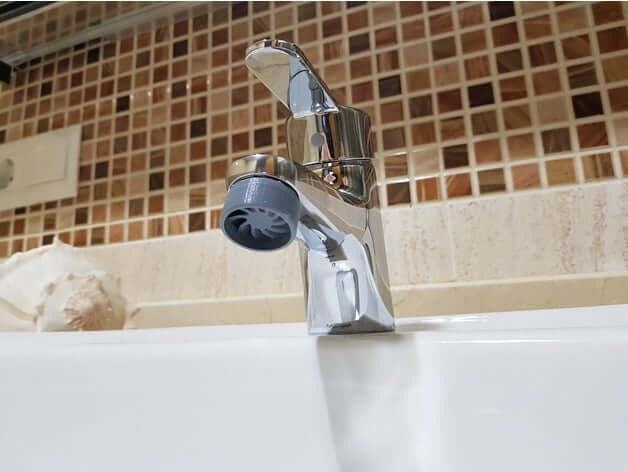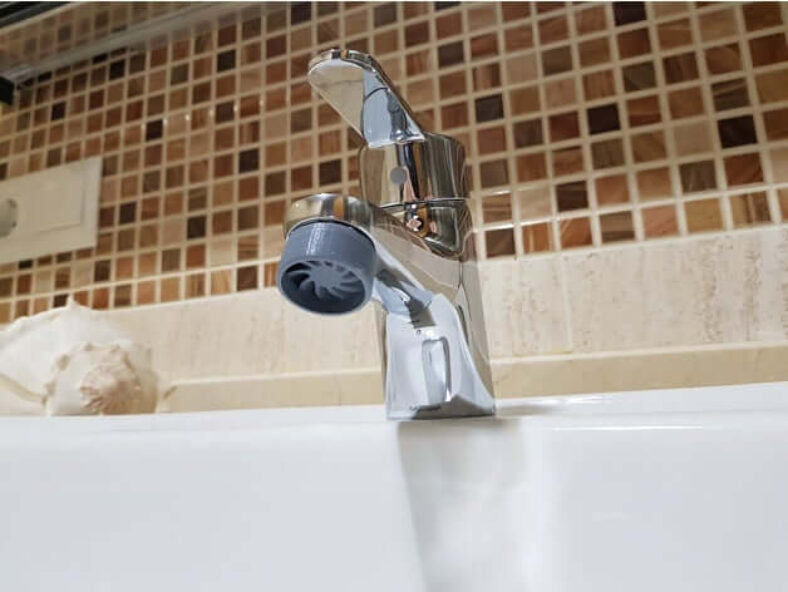 Credit: thingiverse
Do you want to make a useful 3D printer project for your home? You should definitely add this item to your list.
Salt and Pepper Shakers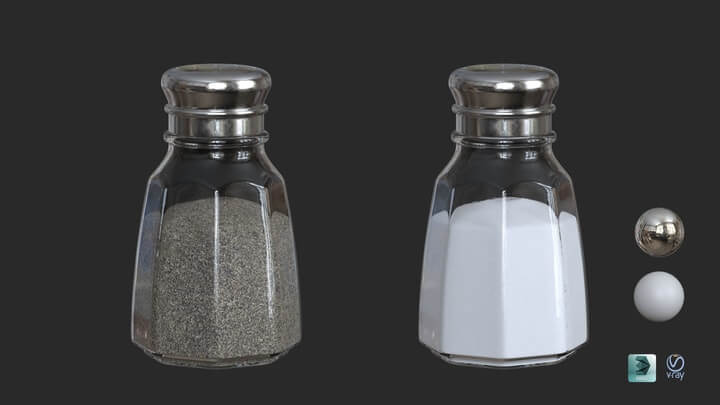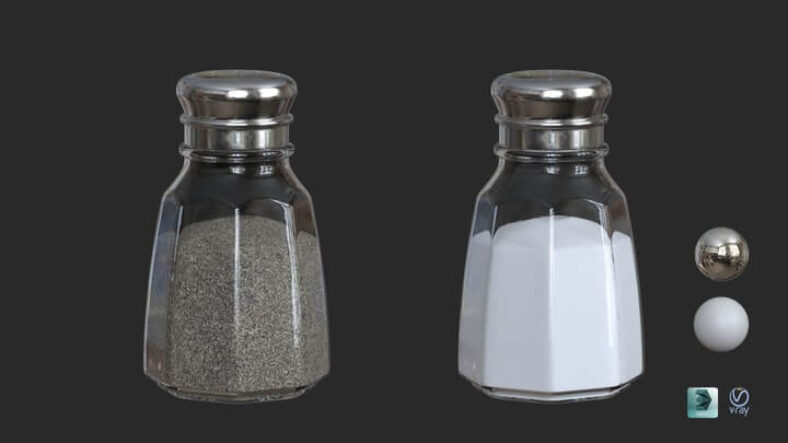 Credit: cgtrader
If you like cute and artistic items for your kitchen, don't settle for what you see at the grocery store. Matching salt and pepper shakers can be 3D printed and add a nice aesthetic to any kitchen or table. The 3D printed salt and pepper shakers will look great on your dining table while you eat.
Drain Cover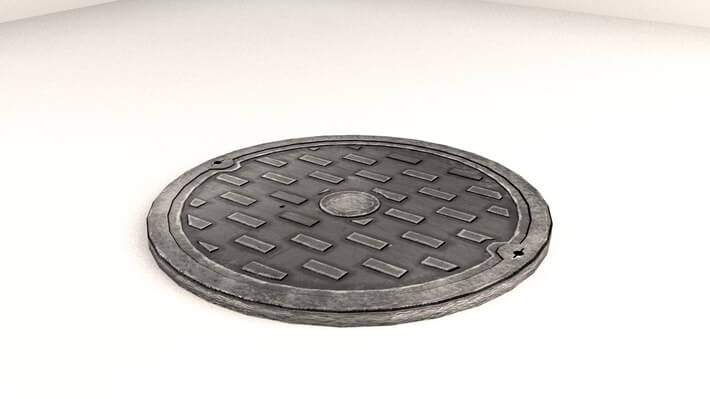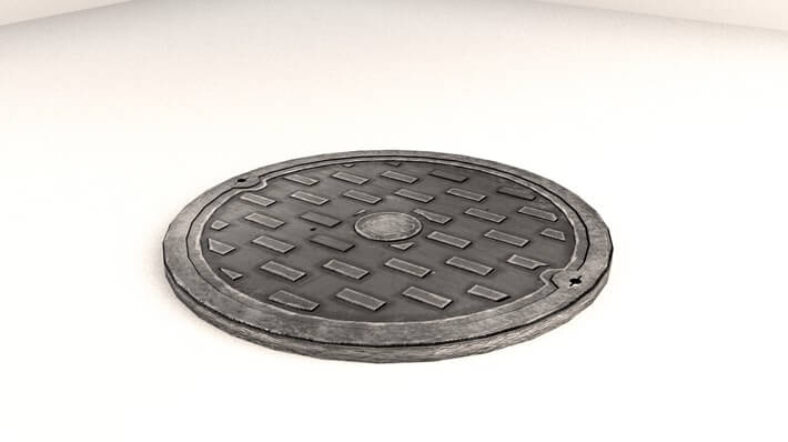 Credit: turbosquid
Have you misplaced the metal drainer that is blocking your sink's drainpipe, or is the metallic color of a drain catcher too bleak for you? If you answered yes, then 3D printing a colorful drain catcher should be right up your alley.
A clogged drain is never fun, whether it's hair in your shower or noodles in your sink. Use a drain cover of your choice to keep guns out of your sink, shower, or tub.
Shelf Brackets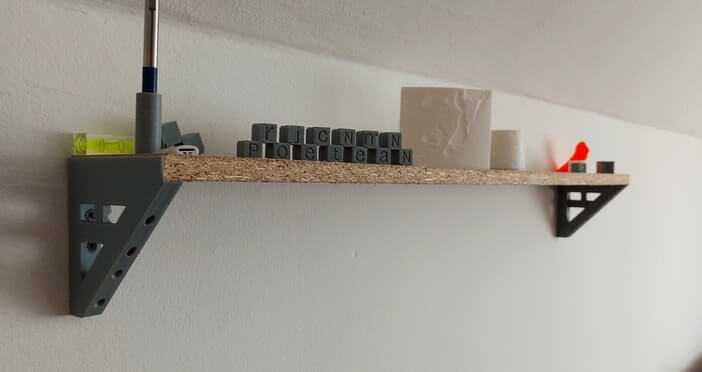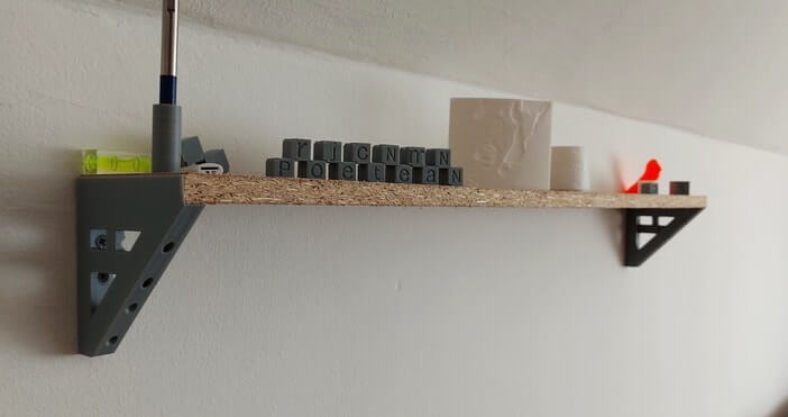 Credit: cgtrader
3D printing customizable wall shelves can help you maximize space in your home and make it feel more spacious. Shelf brackets support all types of shelves in both residential and commercial settings, including floating shelves and heavy-load shelves.
Wall brackets for shelves can support a variety of loads and can be printed in a variety of colors, sizes, and styles, so there is something for every job.
Vented Funnel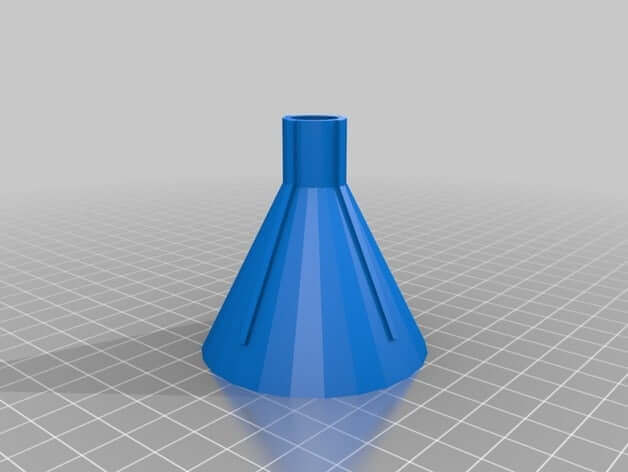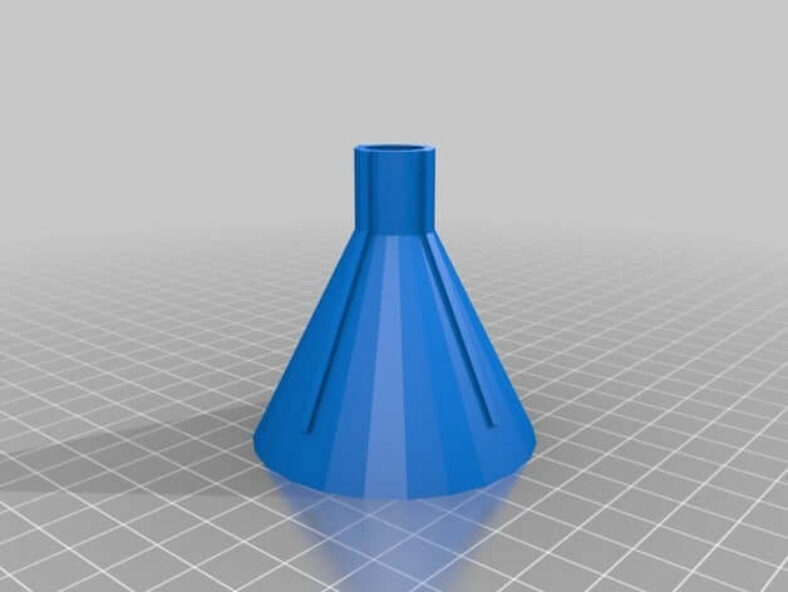 Credit: thingiverse
Another kitchen utensil to consider is a vented funnel, which provides a solution for keeping air out of bottles when pouring liquid substances into them. The vented funnel incorporates the use of internal ridges to keep errant air out.
Vases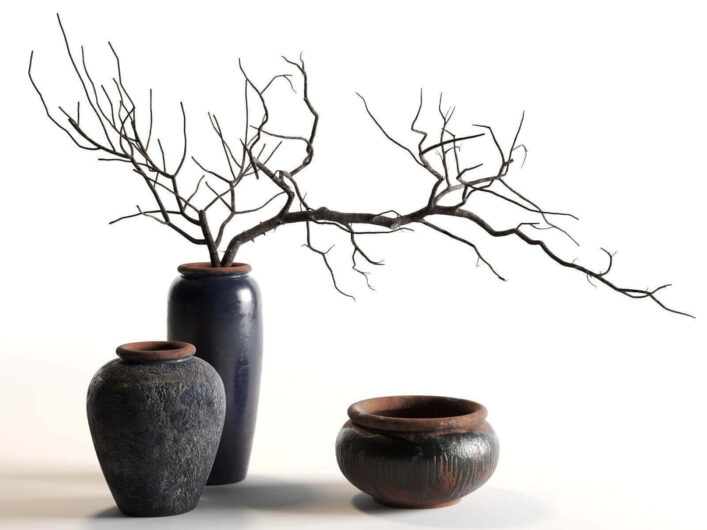 Credit: cgtrader
Want to show off those cuttings you're so proud of, but tired of the same old vases? Vases may be the most common thing to print out of all the things you could print. The coolest object you can print is a simple and easy-to-print vase for minimalist decorations with flowers.
Wallet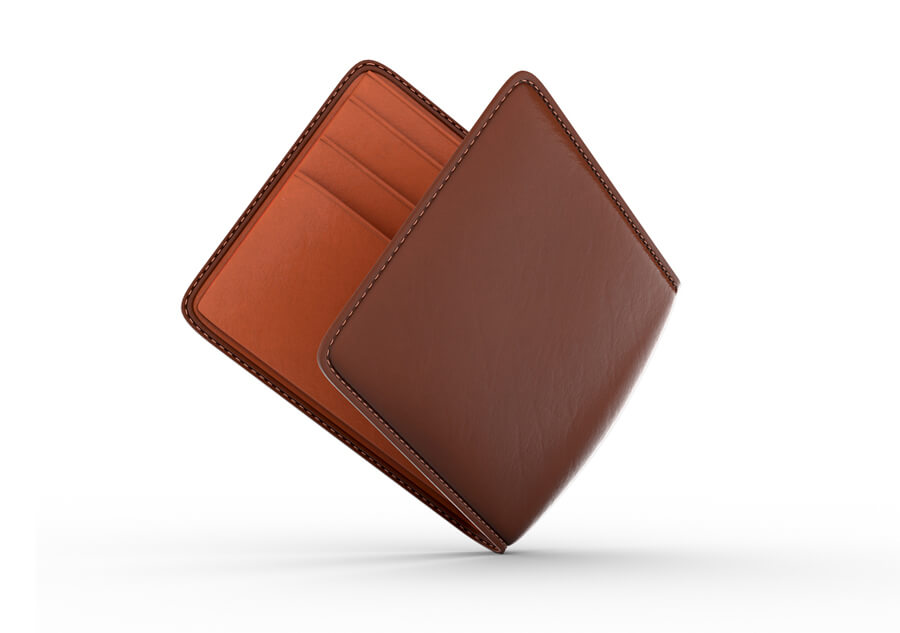 Credit: 3docean
Today, you can make wallets using a 3D printer. Why pay $50 for a leather one when you can make one in an hour in your own home, complete with card slots? This is one of those cool 3D printing ideas that we could all use. Furthermore, you can 3D print a design that is entirely unique to you.
Spare Keys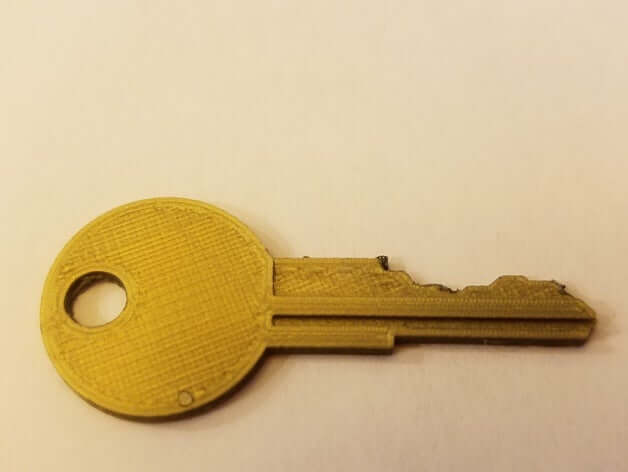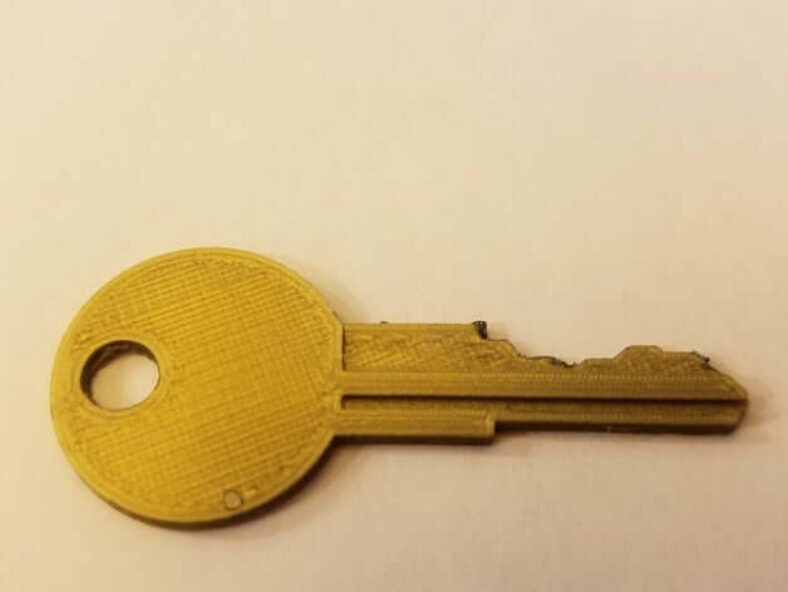 Credit: thingiverse
Forgetting your keys is one of the most difficult things to deal with. It's both frustrating and annoying. So, make a spare key with your 3D printer and keep it with you at all times. It may appear difficult, but trust me when I say it isn't.
And you don't need a 3D scanner to do it. It would end up being one of the most useful 3D printed items you've ever made. You can actually keep a digital file for all of the important keys you're afraid of losing.
Cutlery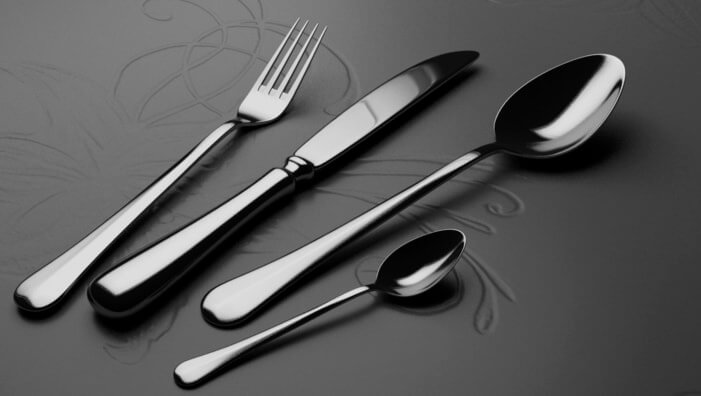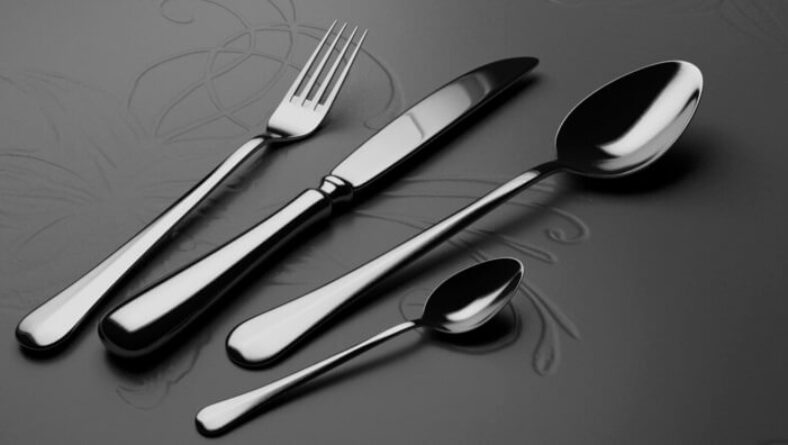 Credit: turbosquid
You can not only build kitchen utensils cheaply with a 3D printer, but you can also design bespoke items for your personal use. 3D printed projects also include silverware. So, if you need spoons, forks, or knives and want to be creative, 3D print your own cutlery.
Battery Dispenser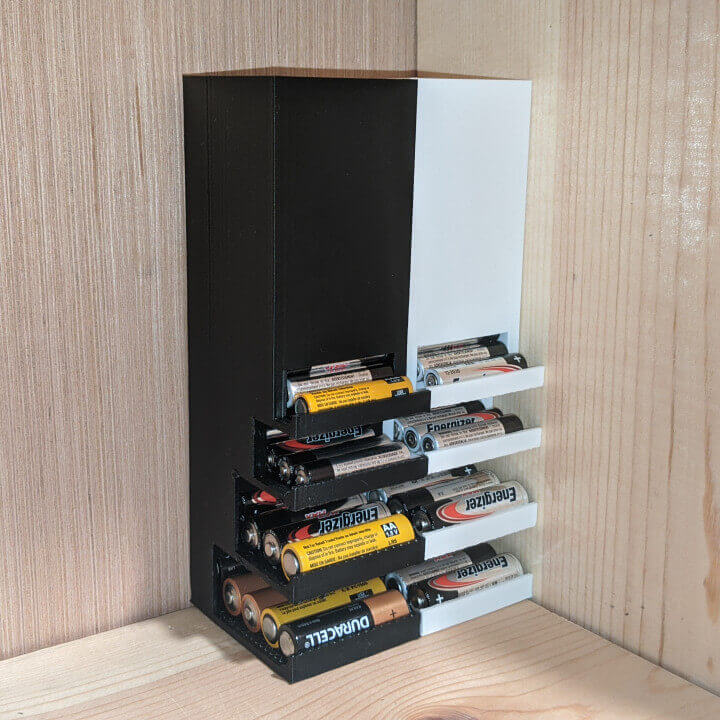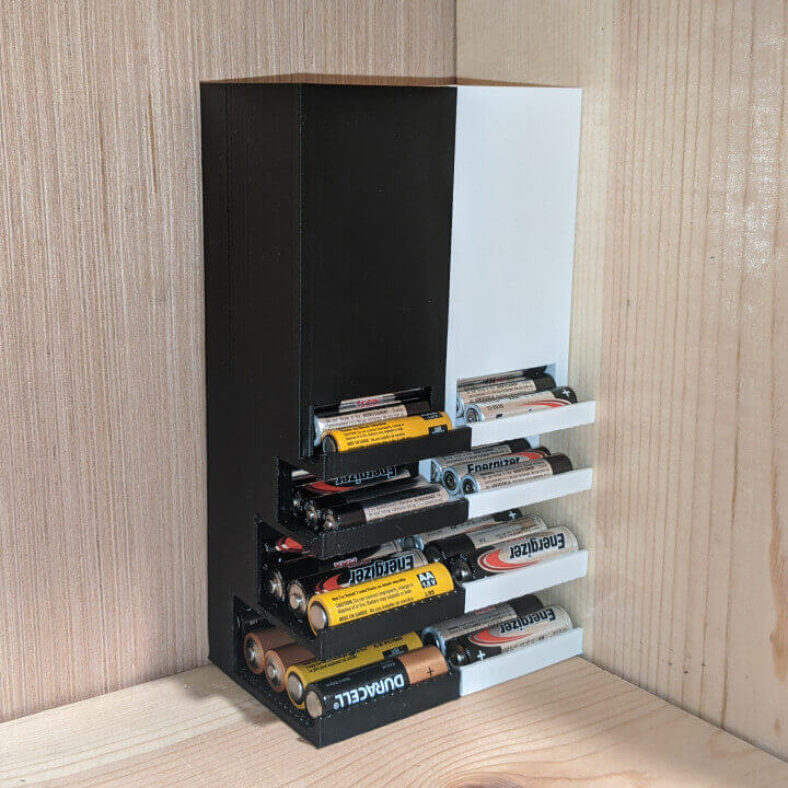 Credit: myminifactory
You've probably heard of a water dispenser, a straw dispenser, and other material dispensers, but I'm sure a battery dispenser is new to you. So, why not use the battery dispenser to rid your home of misplaced batteries and to prevent your children from putting batteries in their mouths?
Dog Wheelchair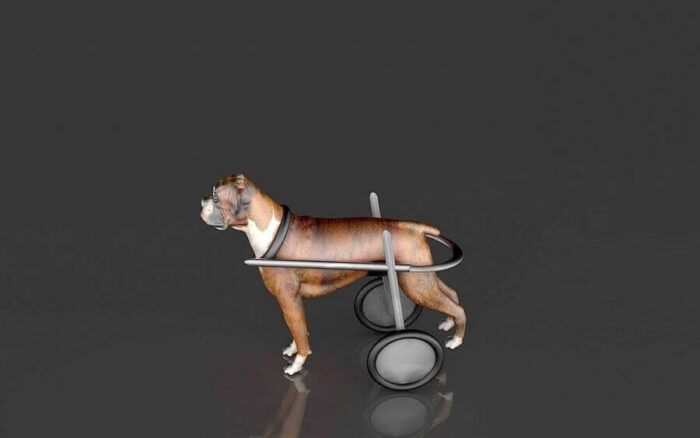 Credit: free3d
Wheelchairs and orthopedic tools for physically challenged or recovering dogs can be quite costly, making the 3D printed dog wheelchair very appealing to dog owners. The wheelchair allows dogs to move around while also providing a stable base, and every part of it is 3D printable.
Mask Holder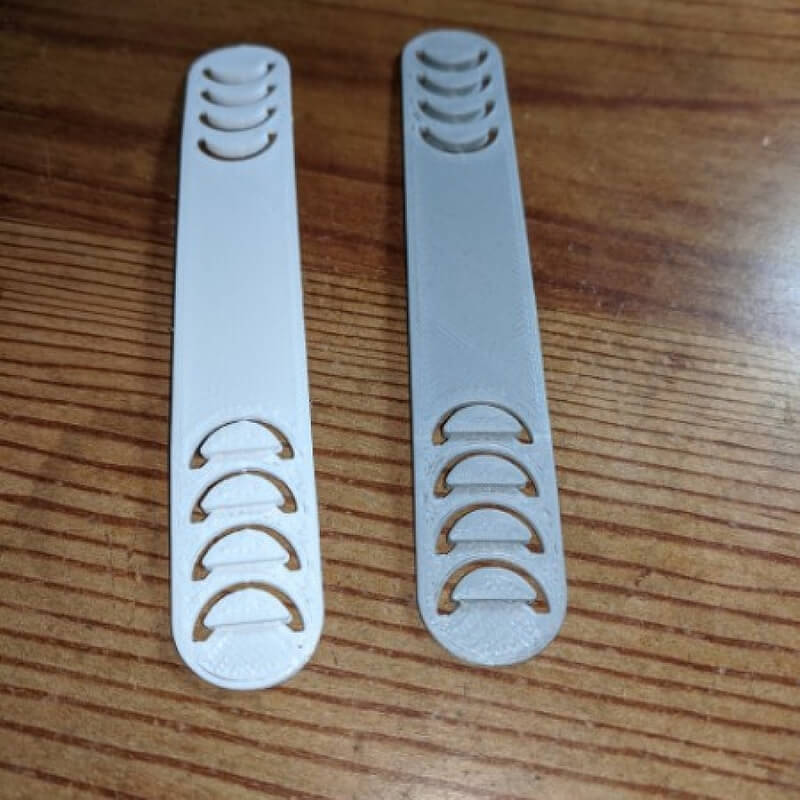 Credit: creazilla
Let's be honest here. Unfortunately, we are living in the midst of a pandemic, and wearing masks can save lives. We must carry masks with us because there is still no safe way to go outside without risking infection from COVID.
A mask holder next to your door will serve as a reminder to grab a clean mask. Clean masks can be hung there for you to grab and go. But remember to stay inside and as safe as possible.
Coffee Stencils and Sleeves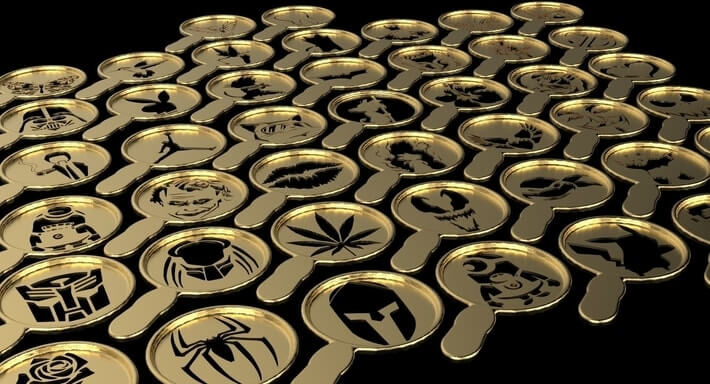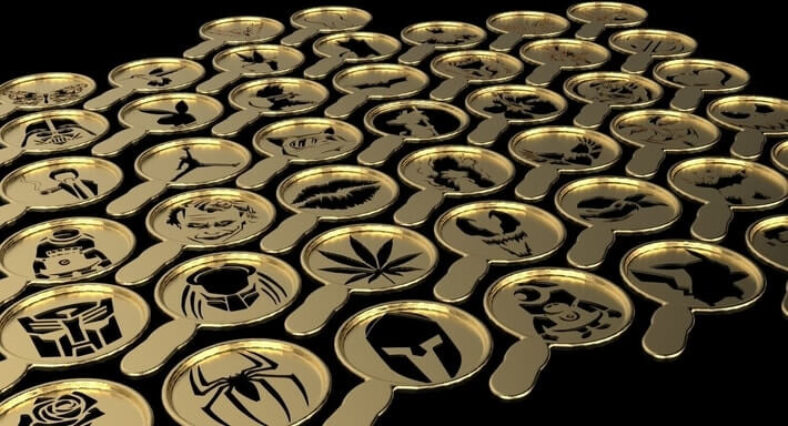 Credit: cgtrader
The dining room staff is always in high demand. And coffee stencils can be found in almost every home and office.  If you prefer to drink your coffee while lying in bed or on the couch's armrest, the coffee stencils and sleeves will keep the cups steady and safe.
So, instead of wandering around the supermarket looking for the one that is cool and trendy, why not print it this time? As a coffee addict who lives solely on your daily cup of coffee, these sleeves will provide some relief from the scalding heat emanating from your coffee cups.
Shopping Bag Handle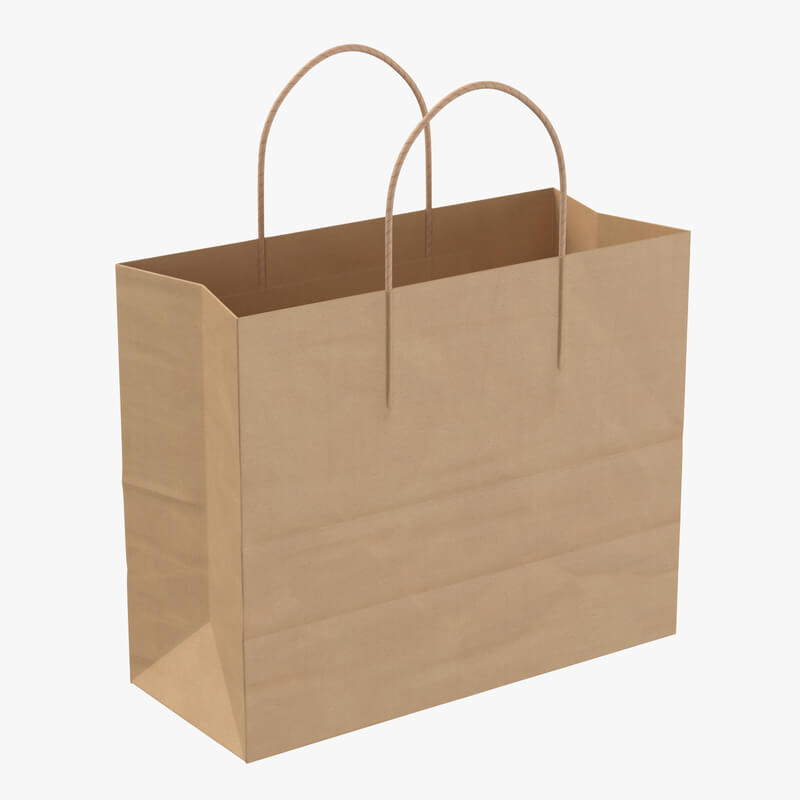 Credit: turbosquid
Do you get hand strain from carrying heavy shopping bags for long periods of time? Then 3D printing a shopping bag handle with a comfortable and ergonomically designed plan to relieve stress on the fingers is definitely a creative way to relieve stress on fingers.
Grocery bag holder to alleviate the pain of carrying heavy plastic bags. It improves grip on the plastic bag handle and distributes force more evenly.
Seatback Trash Bag Hooks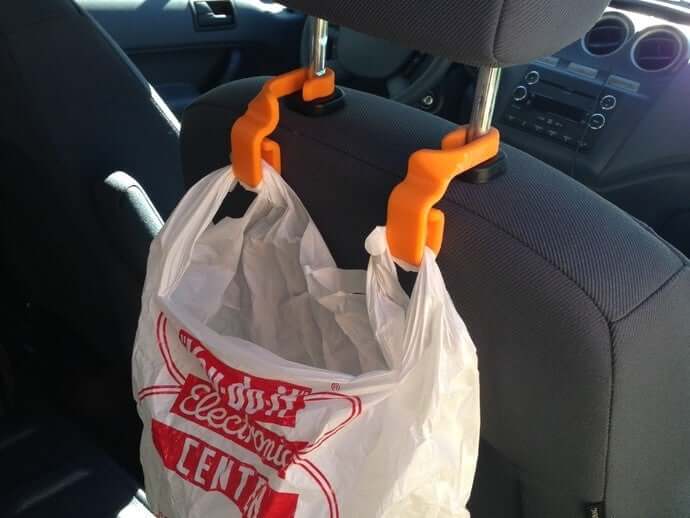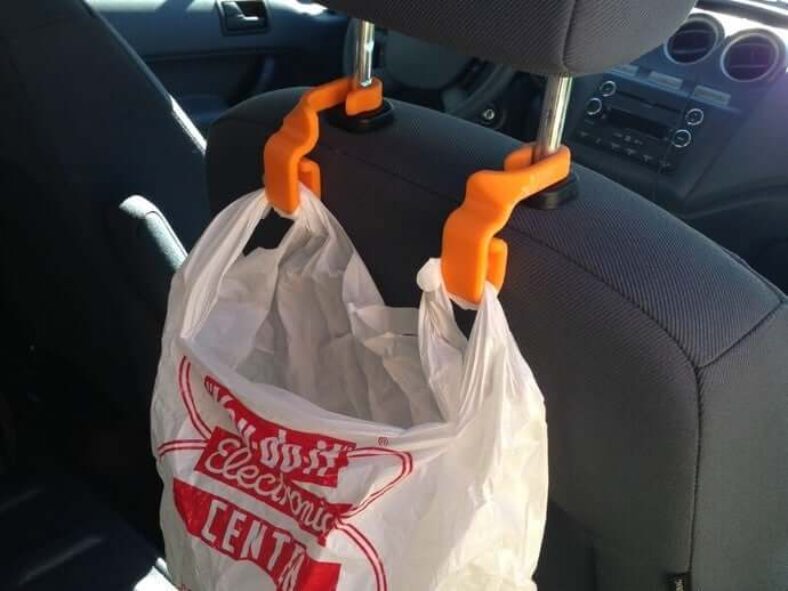 Credit: thingiverse
Nothing makes a car more uninhabitable than having trash all over the place. As a result, having a trash bag that can be discarded after each car trip is a useful addition to your vehicle.
The seatback trash bag hooks are an attractive hook that attaches to the iron bars that support the front seat headrest. You can then attach a trash bag to the holder and you've got your in-vehicle trash bag.
Advantages of 3D Printed Objects
Affordable
This 3D printing deals with a low labor cost, which is one of the most important advantages of 3D printing technology. Labor costs play a significant role in determining the amount of money to be spent on developing a framework.
When dealing with traditional manufacturing, labor costs are extremely high, and experienced machine operators are required. However, in 3D printers, we only need an operator to press a button, and the rest of the procedure is handled by the printer's automated process. Furthermore, 3D printing is equivalent to both small-scale and mass-production manufacturing.
Speed
The speed with which 3D printers can produce models is another advantage of using this technology over traditional manufacturing methods. As a result, 3D printing is much faster and easier than traditional manufacturing methods.
3D printing quickly incorporates ideas and designs from the blueprint stage to the final product. Complicated designs can be extracted from a CAD model and used for printing in a matter of hours.
Better Quality
The most difficult challenge for designers is figuring out how to produce objects as methodically as possible. The task is completed in a built-in, one-step process by additive manufacturing machines. This process is so efficient that no interaction from the machine operator is required during the build phase.
Once the CAD design is finalized and uploaded to the machine, the results are obtained in a matter of hours. Because the machine produces a part in just one step, the designer has complete control over the final product, reducing reliance on various manufacturing processes such as welding, painting, and so on.
Risk Reduction
A faulty prototype can cost both time and money to the designer. Even minor changes to the mold can have a significant financial impact. Proper design verification is essential before investing in an expensive tool for molding.
Creative Designs
Although traditional manufacturing methods are better at producing hundreds of identical items, the designs remain lifeless and monotonous. While 3D printing allows designers to create creative models with endless customization, you can also add personal touches.
The majority of additive manufacturing's limitations revolve around how to efficiently create a print in order to reduce support dependency. As a result, designers can freely create models and complex geometries.
Accessibility
People are increasingly gaining access to 3D printing. There are also 3D pens that can produce the same results as a 3D printer. With the advancement and progress of technology, many designers, companies, and professionals can create the product they require, whenever and wherever they need it.
Frequently Asked Questions
What Is The Process Of Metal 3D Printing?
Metal 3D printing, like plastic 3D printing, is based on adding metal material, such as powder or filament, layer by layer. When using metal powder, each material powder layer, approximately 0.05 millimeters in thickness, is fused by a laser or glued together with an inkjet to form a part.
A metal part must be post-processed after it has been printed. Typically, this entails removing the support structure, washing, and heat-treating the part. Sanding may be required depending on the surface finish desired for the part.
How Much Do 3D Printers Cost?
The complex industrial-grade 3D printing systems are unquestionably costly. Home 3D printers that use plastic-based filaments, on the other hand, are significantly less expensive.
3D printers can be purchased for as little as a couple of hundred dollars, or you can opt for advanced features and spend over a thousand dollars. These days, there is something for every wallet size. Check out How Much Does a 3D Printer Costs.
Is It Necessary For Me To Create A 3D Model On My Own?
No, you do not need to be a CAD expert to create your own computer model. You can now download user-generated 3D models that can be printed on any 3D printer at home (or closer to your home).
Is It Possible To Do 3D Printing Solely With Plastic?
The majority of personal 3D printing machines sold for home use plastic-based filaments. 3D printers, on the other hand, can print with wood, metal, concrete, clay, and other materials.
Where Can I Buy A 3D Printer?
3D printers are available for purchase on popular e-commerce websites such as Amazon. You can also look for 3D printer manufacturers and buy directly from them if they have their own store. Websites such as e-bay, Bestbuy, and Newegg, and more good places to look for 3D printers.
How Many Software Packages Must I Use In Conjunction With My 3D Printer?
Typically, only one software program is required to create your 3D model. Then you'll require one that can slice your model. Often, the slicer can also convert the model to g-code. If not, you may require one for the g-code as well.
Many 3D printer manufacturers provide their own software programs for slicing and g-code generation. If you intend to scan a 3D object and convert it to an electronic file, you will need a scanning software program.
Can I Make Changes To An Existing 3D Model File?
Yes, if you find an existing model and want to make minor changes or customizations, you can import the file into a 3D modeling program. STL editors can be used to edit STL files. Thingiverse is one platform where you can find a variety of models that users have shared. You can also upload your own work to the platform.
Conclusion
3D printing technology is a cutting-edge technology that is better, cheaper, faster, more sustainable, flexible, and environmentally friendly. We live in a fast-paced world where everything needs to be done quickly, and this is where 3D printing technology can be used to turn our imaginations into reality; this is a significant advantage in the printing world.
3D printers are fascinating to both young and old people, and you'll agree with me when I say that everyone wants to try one at least once.
Almost anything is possible with 3D printing. You can 3D print everything from your basic needs (food, clothing, and shelter) to your wants (toys, fashionable shoes, and so on).
Others get inventive with their 3D printing ideas, creating useful items such as self-watering flower pots and more. There are numerous cool things to 3D print if you own a 3D printer. In fact, you will never run out of ideas because you can make anything a reality.