3D printing has made so many things possible that we are still not able to finish counting the things it is capable of accomplishing. The applications are widening and so is the creativity of those interested in 3D printing.
Many amazing models and useful objects are being 3D printed inside the house for personal use. This is all because of the ease of manufacturing that is possible because of 3D printing.
With interest growing to explore the possibilities with 3D printing, we find people playing with their minds and coming up with few coolest tasks completed with the additive technology.
The more one involves oneself in discovering the boundaries, the better one gets with this technology. Learning what people have achieved so far is in itself a huge inspiration. If you're looking for cool objects to 3D print, you came to the right place for inspiration.
So, here are a few of the coolest 3D printed objects. From customization prosthetic legs to the big house to practical uses for 3D printers, 3D printing can be used for much more than you can imagine. 
Walker 3D Printed for Crippled Chihuahua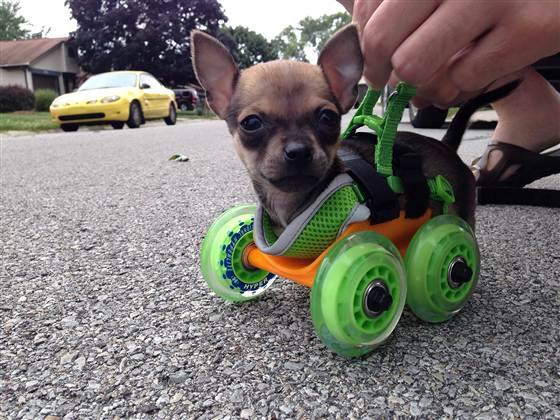 Dogs are our best friend and 3D printing has been providing the best it can to help animals in need. Owners know the pain to watch their dogs suffer in misery. But some know what exactly to do to support their fur buddy. A guy printed a walker for his chihuahua who couldn't walk. This four-legged buddy of his was crippled and wasn't even able to enjoy a nice walk in the part. 
A 3D printed walker is all he needed to make things easier for his dog. A beautiful walker that won't have taken much time to 3D print got his dog's energy back on track. 
3D Printed T-Rex Dinosaur Shower Head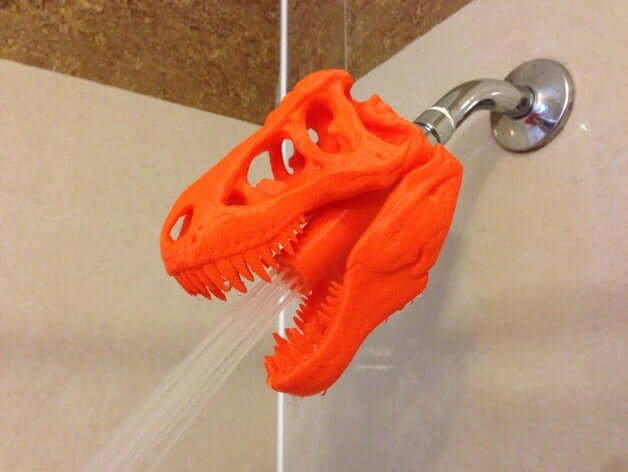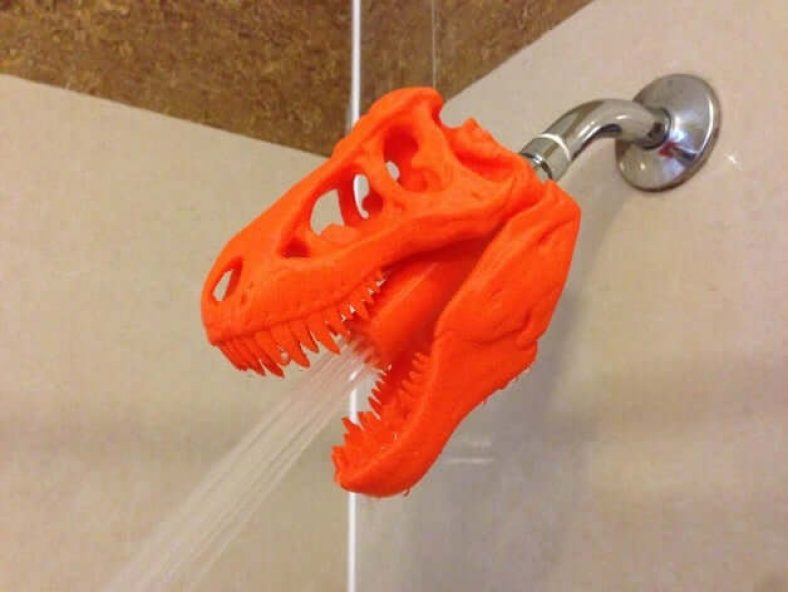 How about bathing from the water coming out of the dinosaur mouth? Isn't that the funniest and coolest thing one can do? A guy 3D printed a T-Rex dinosaur shower head and installed it in the bathroom before his roommate arrived from outside. You must know what it would have felt like to experience such a shower without having any idea about the prank.
However, the 3D printed shower head was beautiful and perfect for those interested to take their bathing experience to another level. Kids will definitely love it though. As far as fun 3d printing projects, this dinosaur shower head is pretty creative.
Shell 3D Printed for Injured Tortoise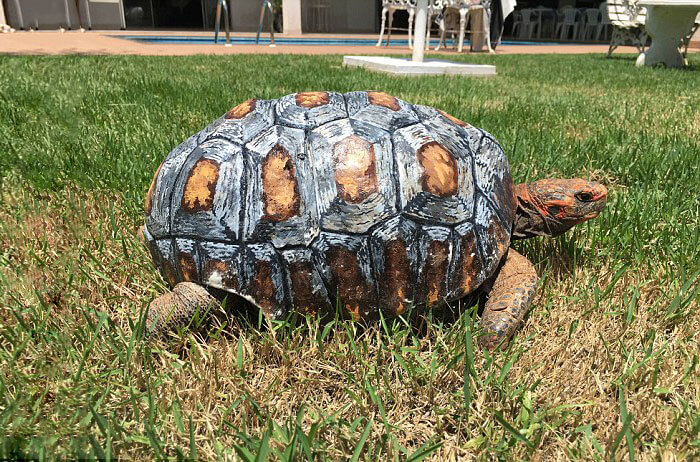 If you have not heard about Animal Avengers, this is the time you do. A team of four vets, one dental surgeon, and one 3D designer seek to provide the best help to animals who may otherwise not survive the mishap. The team recently 3D printed a tortoiseshell when its shell was almost completely damaged in a bush fire. The tortoise named Freddy is not the first tortoise to have a 3D printed shell. 
The shell was 3D printed and then colored to ensure it looked as natural as possible. The entire work of the team was beyond explanation. The good news is that the tortoise can not live his normal life as he used to.   
A 3D Printed Face for Halloween Costume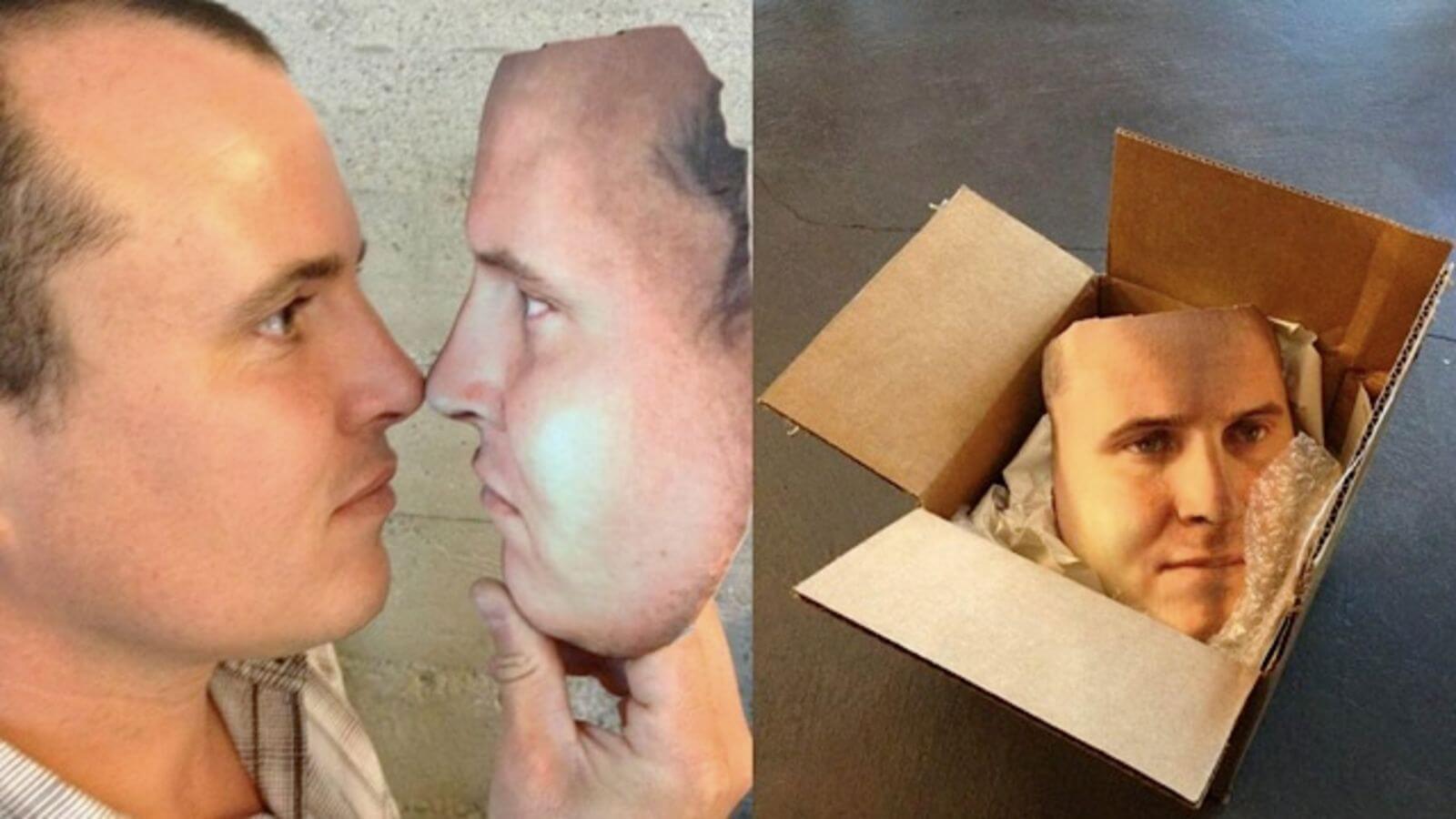 The fun part isn't over yet. 3D printing is not only being used for productive applications but also has a huge contribution to the fashion and prank niche. A guy 3D printed his face and put on makeup looking as if the front face was sliced in half and carried the face along with him. The guy was looking cool and the costume was very unpredictable but scary. The way one likes it during Halloween. 
The 3D printed head looked exactly like the guy. The 3D printed face with the beard looked very real. This is how one can give creativity endless shapes with 3D printing.
3D Printed Cubone Corgi Mask for Dog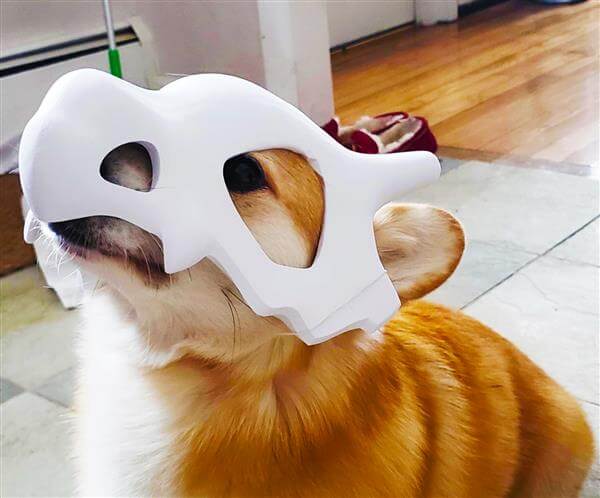 Costumes are not only for humans. It looks as good on dogs as it looks on humans. A Cubone Corgi mask to fit the face size of your dog can be easily 3D printed in few hours without much hassle. A perfect thanksgiving costume for your dog, isn't it? 
3D Printed Violin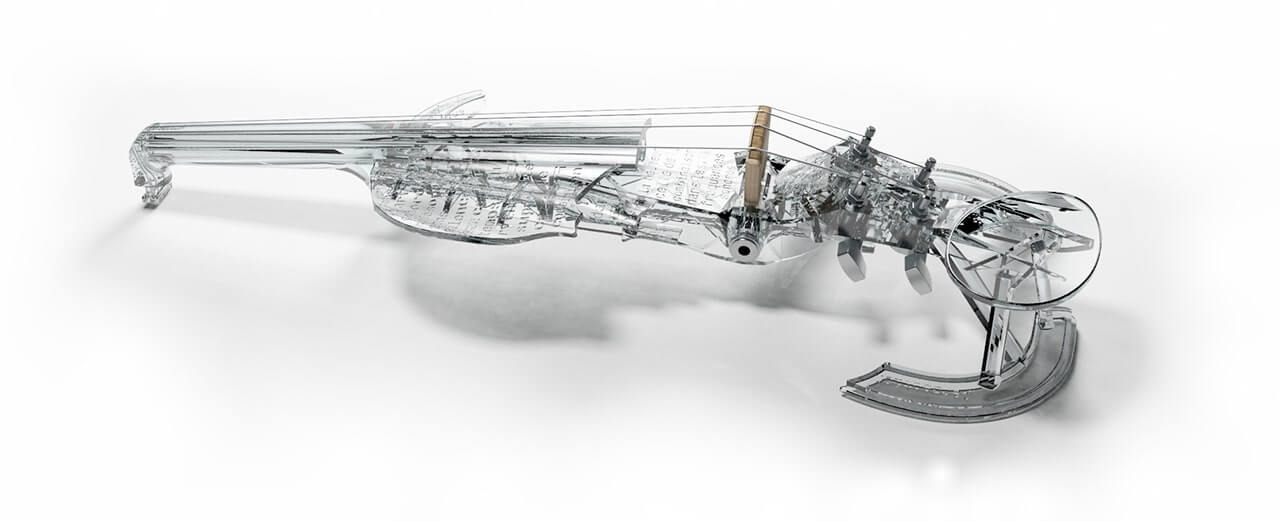 The 3D printed violin designed by 3dvarius is one of the coolest items that has been made through additive technology. While retaining the sweetness of the acoustic violin, the 3D printed violin manages to carry aesthetic appearance, simpler and lighter design with a transparent body. So, next time you wish to show your skills, why not try it on a 3D printed violin. Wouldn't that be an added surprise to your performance?
The design is pretty and eye-catching. And, the sound is as beautiful as it is coming from the old design acoustic violin. So, enjoy the music by keeping the technology by your side.     
3D Printed Robot with App Controlling its Movement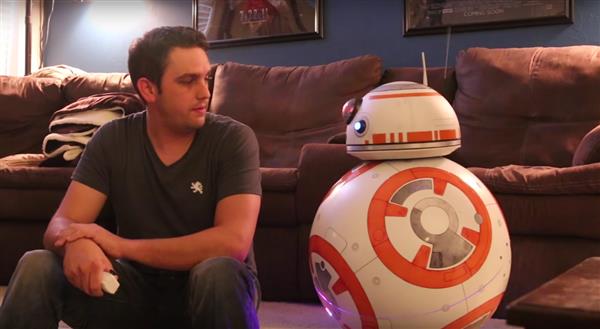 Ed Zarick with this life-size, working Star Wars BB-8 replica
A student not only created a 3D printed robot but also developed an app that could control the movements of the robot. This design was prepared as the final work of the thesis to be submitted at the end of the college program. The beautiful design and well-synced software made the entire project popular online as well.
This moveable BB-8 model is a true example of great works that 3D printing can accomplish without much of hard work, although you need the skills to make things possible with 3D printing.
Darth Vader 3D Printed Pen Holder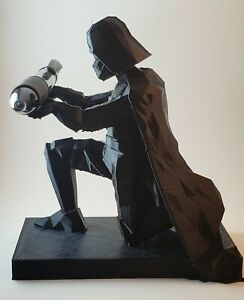 Miniatures have been really popular among fans. Not just kids, but adults love these too. So, a guy printed a Darth Vader miniature for holding a pen. The beautiful 3D printed design looks amazing when sitting at the corner of the desk. This way, no one would ever forget to keep a pen close, as the Darth Vader 3D printed model will be incomplete without a pen. 
An amazing way to demonstrate how 3D printing can be utilized to give an edge to the simplest of things. 
3D Printed Flower Vase with Plastic Bottle Insertions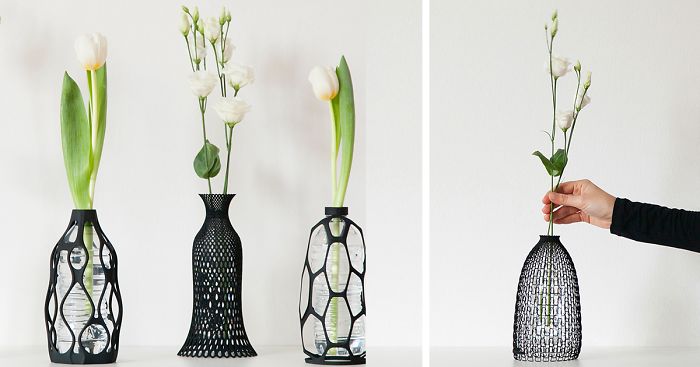 Credits: Libero Rutile
If you have been throwing plastic bottles around after using it once, here is how you can utilize it again. 3D printed flower vase designs that hood over plastic bottles hiding it from the world and making itself a beautiful piece of art. The vase hovers the bottle from the top with water. You can later put the flowers inside the bottle from the opening on the top. 
A beautiful way to reuse things around your house, isn't it? Make use of plastic bottles to complete your vase design with these 3D printed vases.  
3D Printed Lamp Inspired from Games of Thrones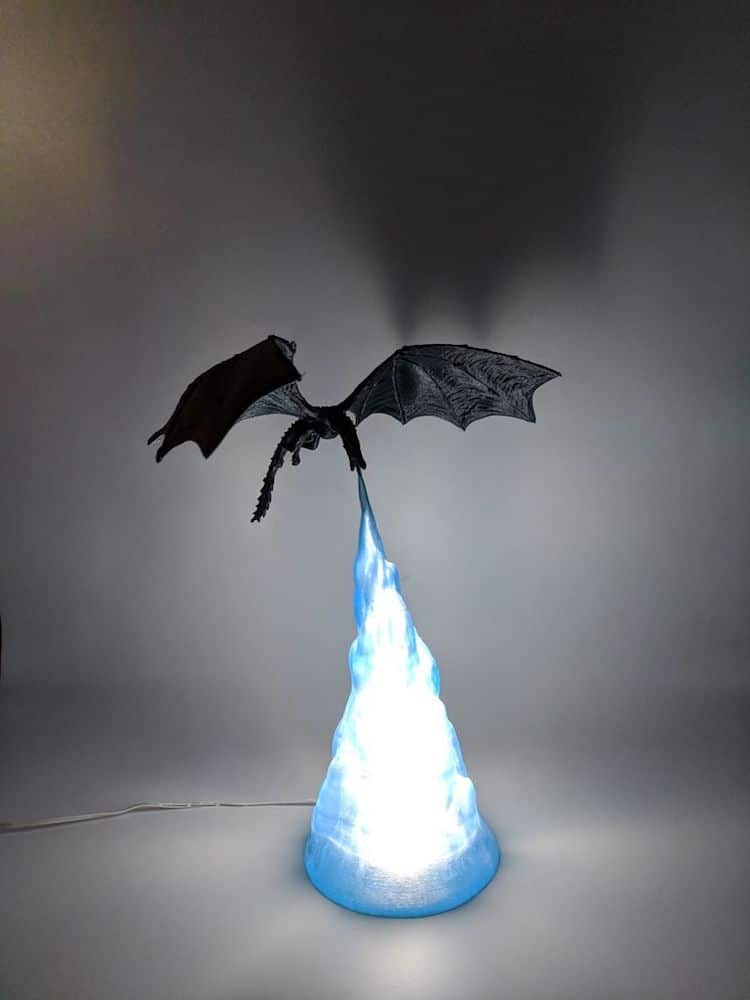 The 3D printed lamp by Daniel, a Bulgarian artist is much of an attraction to those who have come across the design so far. Inspired by the iconic dragon of Games of Thrones, the lamp looks exactly as if breathing fire from his mouth when lit up. The design is available for purchase on Etsy. However, the numbers are limited. So, rush if you do not want to miss out on the stock. 
And, if you are an enthusiast who likes to 3D print on his own, why not try making it all yourself. The design for 3D printing is available on Instructables. So, help yourself and do it yourself.
Iron Man Costume 3D Printed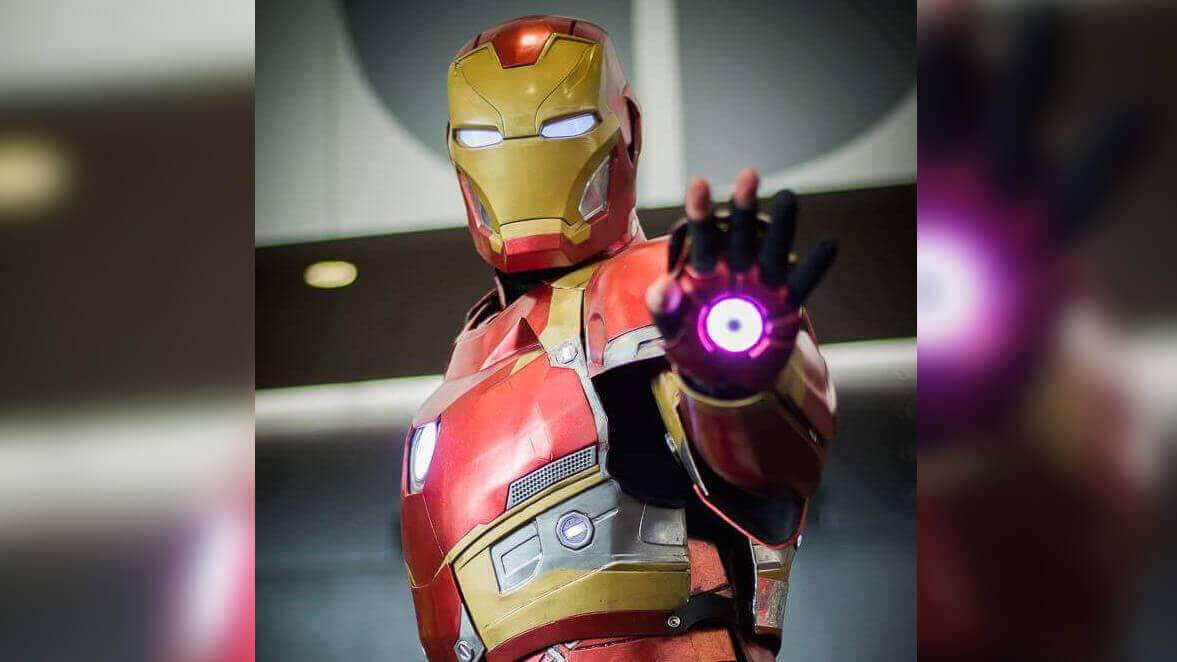 Even smaller machines can print large sizes in parts. A guy used his Tiny Up Mini to print the entire costume of iron man for himself in 6 months. The costume looks exactly the same as of an iron man with so much clarity and definitive curves matching the body type. The picture defines it all. The suit is a perfect example of hard work and patience. If you think you can achieve it, everything falls in place too.
3D printing smaller parts and then bringing it together to create the iron man suit proves that the combinable parts are perfectly possible with 3D printing.
MRI Data for Printing Brain Design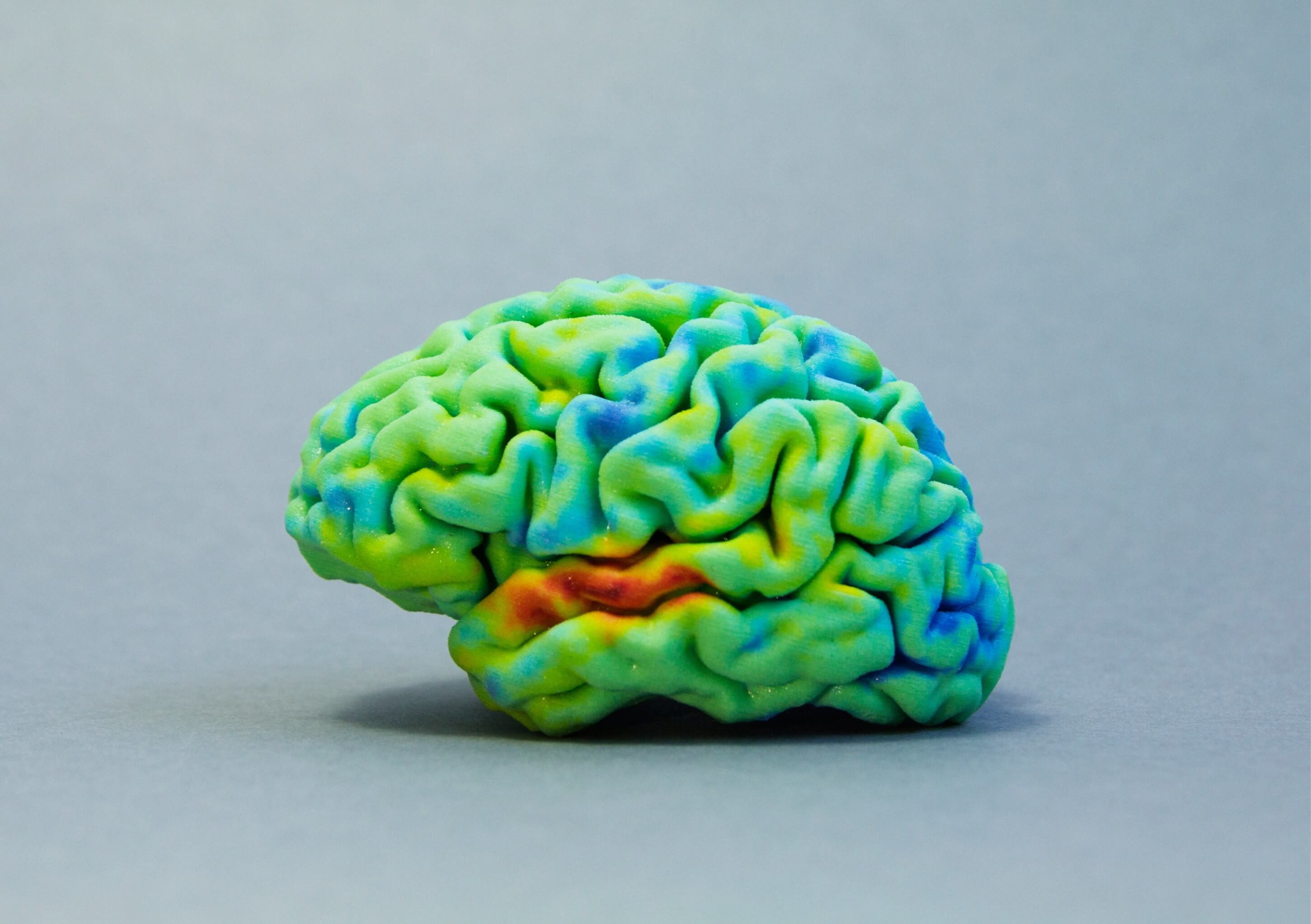 A father 3D printed his own son's brain structure using the MRI reports of his son's brain. What a style to say to your son that you know what goes in his head. 3D printing has given everyone their own comfort zone for designing what they like. Either it's fun or for a purpose, one can come up with so many 3d printing ideas that are not possible with traditional casting or any other methods.
3D Printing A Full Size House Within a Day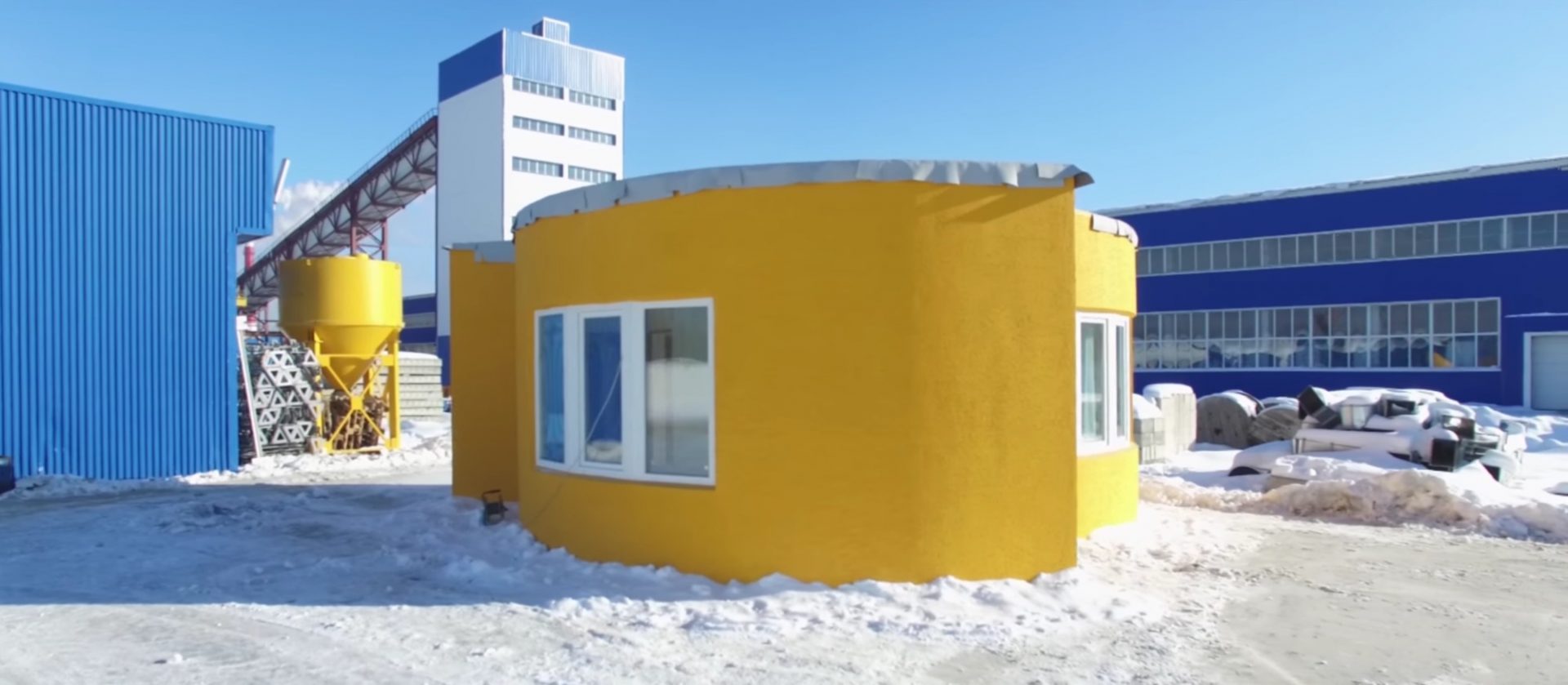 A 400 square foot home was ready within 24 hours with the help of 3D printing. A company that specializes in 3D printing made this possible with the help of their mobile construction 3D printer. While it takes months for humans to build that size of the house, the 3D printer made it possible in a day and for so much less amount. A total investment of $11K and the house was ready to move in.
Apis Cor, the company involved in 3D printing this house managed to complete the work with full satisfaction.
3D Printed Gown wore Dita Von Teese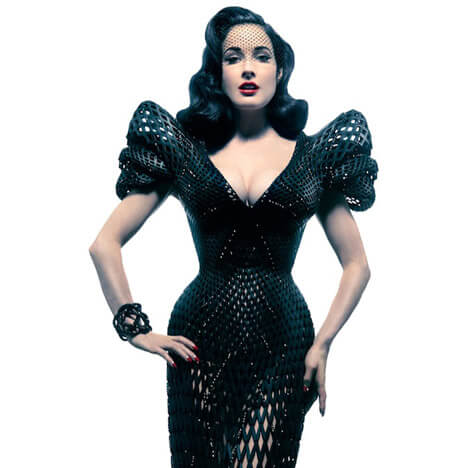 Dita Von Teese wore the fully articulated 3D printed gown and astonished everyone. Her perfect looks were complimented by the beautiful design of the gown made by 3D printing technology. It is no surprise that 3D printing is making its way to the fashion industry. After all, it is capable of doing so many wonders, then why not be a part of the most sensual niche.
Great work by the designers to build a dress that looked mesmerizing when worn by Burlesque icon herself.
3D Printed Work of Classical Art for Blinds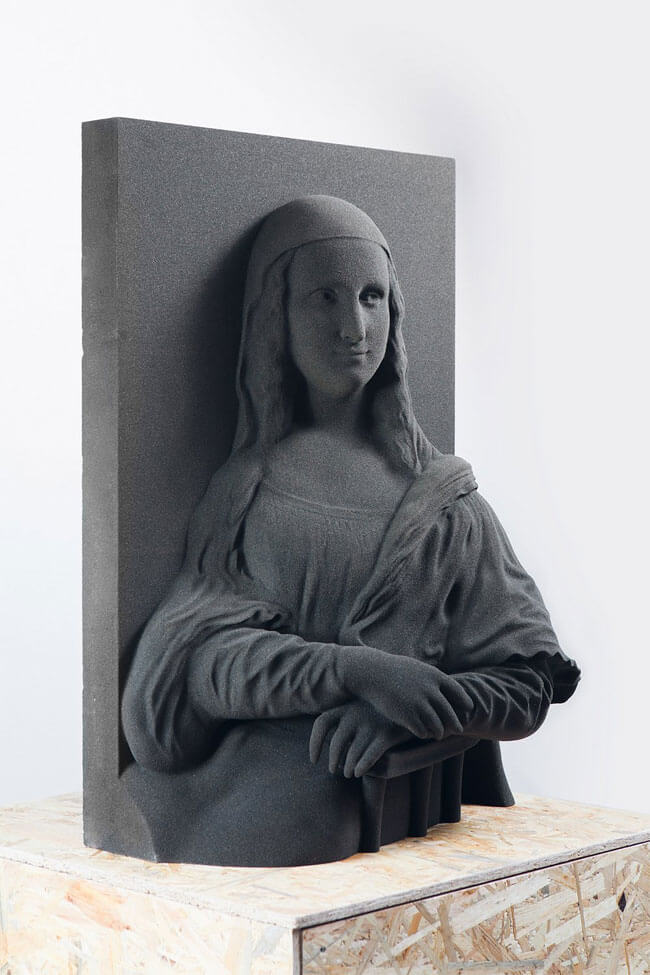 Marc Dillon, a Helsinki-based designer came up with an idea to bring the classical painting to life for helping blind people see the work of classical art. The studio aims at turning the photos into touchable memories. Not just that, the technology of additive manufacturing is helping mothers to see the ultrasound of the unborn child. 
The painting of Monalisa was 3D printed to help those who cannot see but wanted to know what the great artist left behind as his memories.
3D Printed Cast for Support while Standing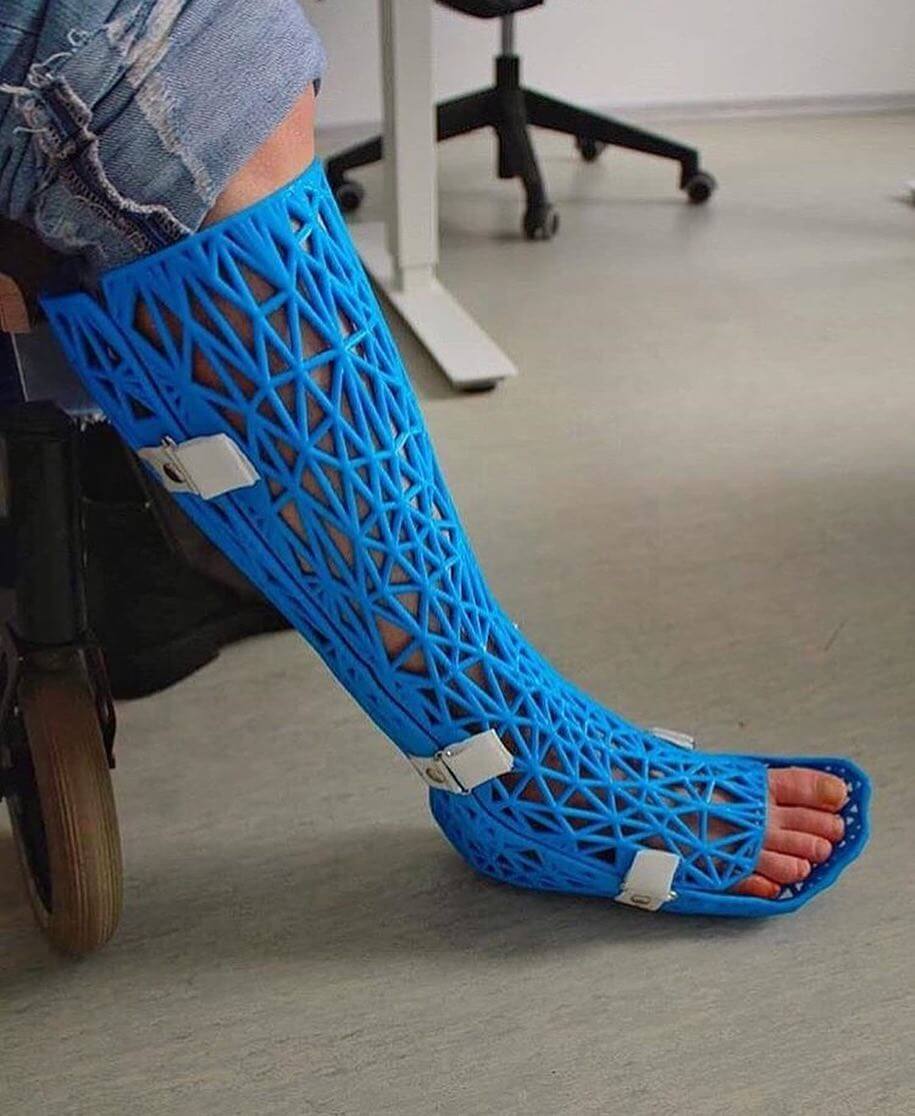 Some people have problems when standing or walking for long without support. Even going to bath and doing following the usual routine becomes a challenging task. A cast designed with 3D printing is the best fit for those who need support when walking or standing. It is even waterproof and is see-through. Hence, can ensure the legs are washed too when taking a shower.
Titanium 3D Printed See-Through Prosthetic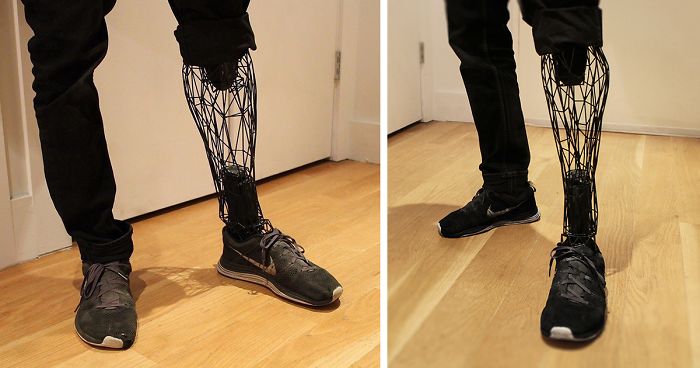 William Root who is the creator of the Exo Prosthetic leg has come up with this lighter and customizable option for those wearing prosthetic legs. These are inexpensive and can be designed as per the customer's preferences. From color to pattern, customers can choose to construct their designs when it comes to wearing a false leg. The best part is that it is not only easy to handle but can be contrasted in lesser time with minimal to no manual intervention. 
3D printing is being used for various applications within the medical industry, prosthetics are just a part of it.
Walking Assistant for Cat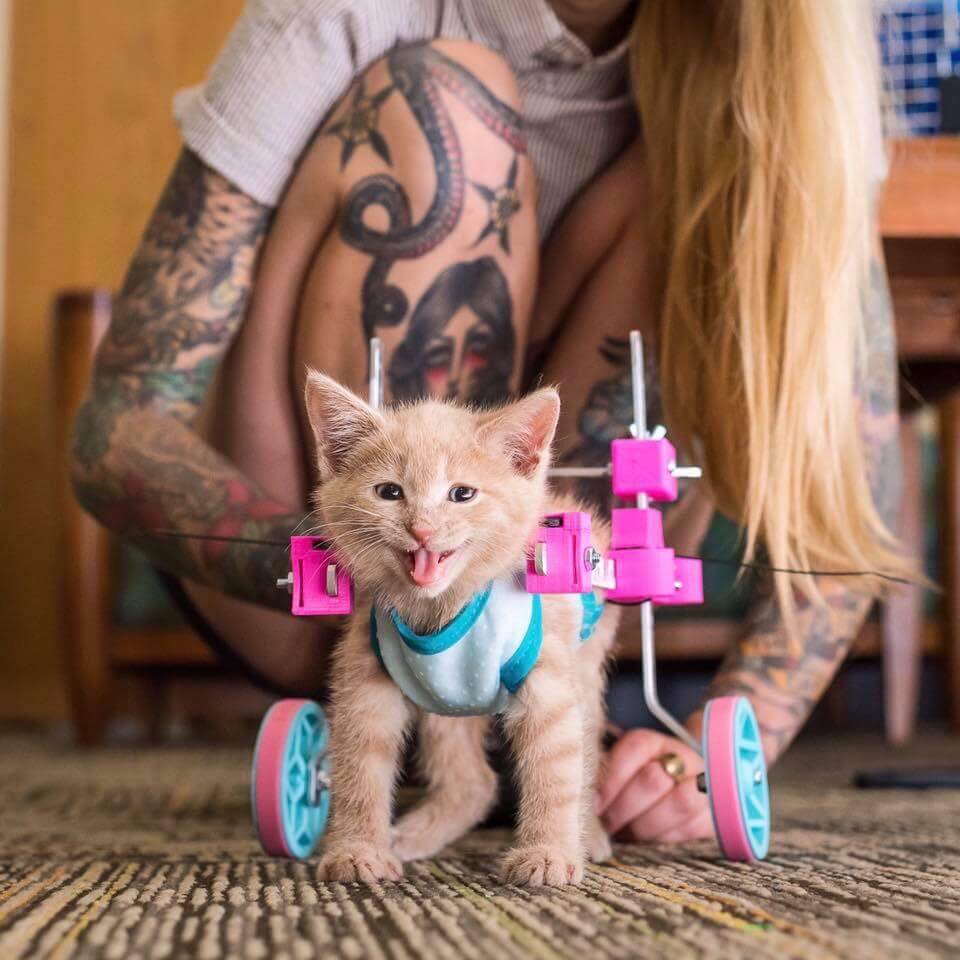 A cat having trouble while walking gets a walking assistant as a gift by his owner. Could there be any better surprise? The walking assistant helps in movement of the disabled cat and is created with the help of a 3D printer. 
Plastic Cast for Healing Bones through Ultrasound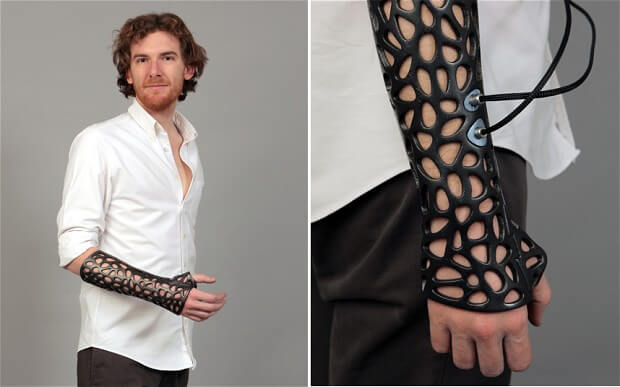 Deniz Karasahin created the prototype for a cast called Osteoid. This is to help treat broken bones. Unlike the plaster casts that are unbreathable and heavy to use, these are lightweight and breathable. Also, allows for LIPUS (Low-Intensity Pulsed Ultrasound System) treatment which was not possible with plaster casts.
Door Lock 3D Printed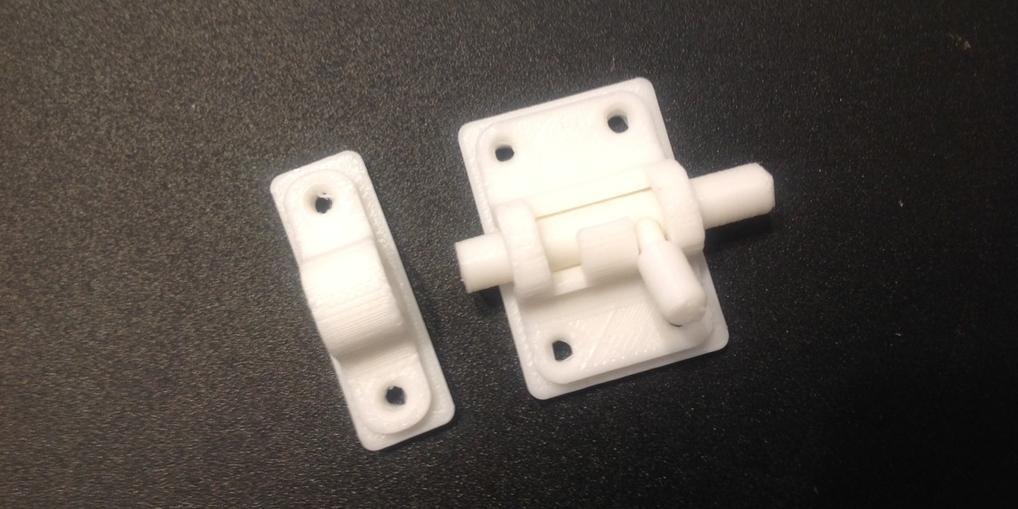 A 3D printed door lock design created to help seal the room for nosy parents. What a creative thinking and great idea to keep noises away. It is definitely one of the useful 3D printed objects people have printed.
The Conclusion
3D printing is a revolution that has made many things possible that weren't before its invention. Although invested in the '80s, it took time for people to recognize its worth. And, this is definitely going to make new milestones as people will learn to do better things with 3D printing.