Table of Contents
3D printing has got a steep learning curve. If you are interested to ride the ladder on your own, you may not find it very welcoming, with all the challenges keeping in mind.
However, with a little help, you can learn the skill in the least possible time. You have all the tips and guides in addition to the 3D designs available on the internet.
Thanks to the 3D printing websites that store huge amounts of wealth in the form of knowledge and instructions to get the best of the technology.
There are sites that provide users with the news and latest updates and releases pertaining to the additive manufacturing technology.
And, there are those 3D printing design websites that offer models you can print at home. Not just that, we also have websites that offer 3D printing services.
In all, these sites are very useful and handy when you plan to start your journey to a better future with 3D printing.
With all that said, you must be raving to find out which of these 3D printing sites you can actually be trusted. That is why we have put the list together to make it easy for you.
Without understanding how the technology works, it would be difficult to expertise the skill.
You need to put effort to find out what are the basics of 3D printing, how the different processes work, and how the 3D designs turn into real models.
To do all that, you would need the help of the most trusted websites. Hence, you need to look at the different websites you must look for when in need.
List of 3D Printing Websites you May Like to Explore
Here we are talking about 3D printing websites. So, without making any delays, let us explore our options.
We have curated the best 3D printer sites that would help you master the skill without much hassle. You can find answers to most of your questions.
3D Printing Design Website
You may find it overwhelming to see so many websites offering you the 3D designs of unique objects. However, you can only trust those that also help you get the right instructions for printing.
Especially for beginners, it is a must requirement. You cannot just start printing with a 3D file. You need to know the correct slicer settings to turn the job into success.
So, you must find out the websites that offer you with proper help in turning those 3D models into real parts. These 3D printing websites either offer free 3D models or the paid ones.
If you are not satisfied with the free one, you can pay for the one you like. Just download the STL files and start printing using your machine.
If you have started sooner and do not have much idea about 3D designing, you do not need to wait for long. How about printing right after unboxing your machine?
It sounds difficult but possible. Download the STL files from these design websites and see how the 3D printer takes care of the rest part.
Thingiverse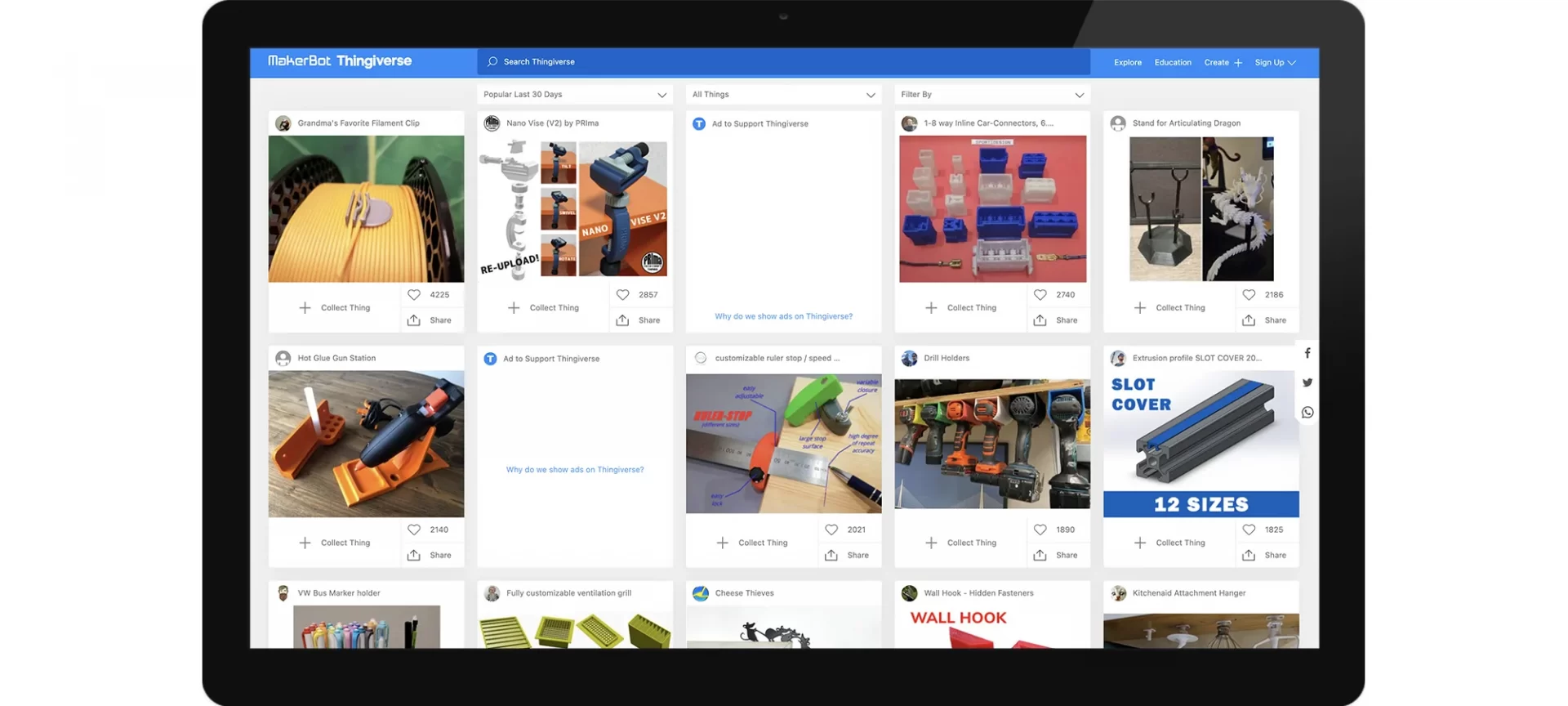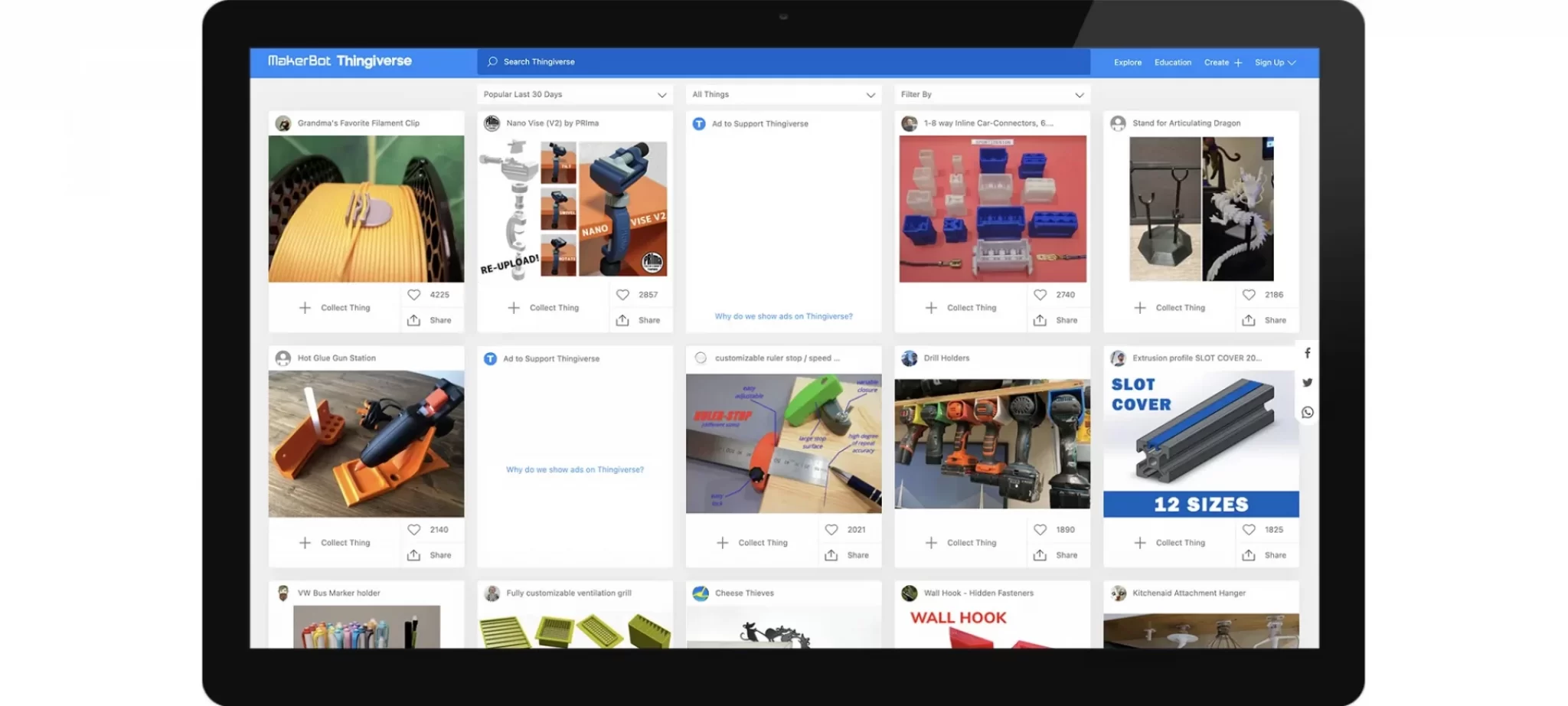 The website is a well-known choice. A lot of users have listed their 3D design on this website for you to download and print. It is very simple to manage with tons of 3D designs.
You can download free designs. Because it's a pretty old community of 3D designers, you will find thousands of models here. The best part is that the database keeps growing.
If you think you can design as well, you can also post your designs here. All you need to do is press download and the model will be available for printing.
YouMagine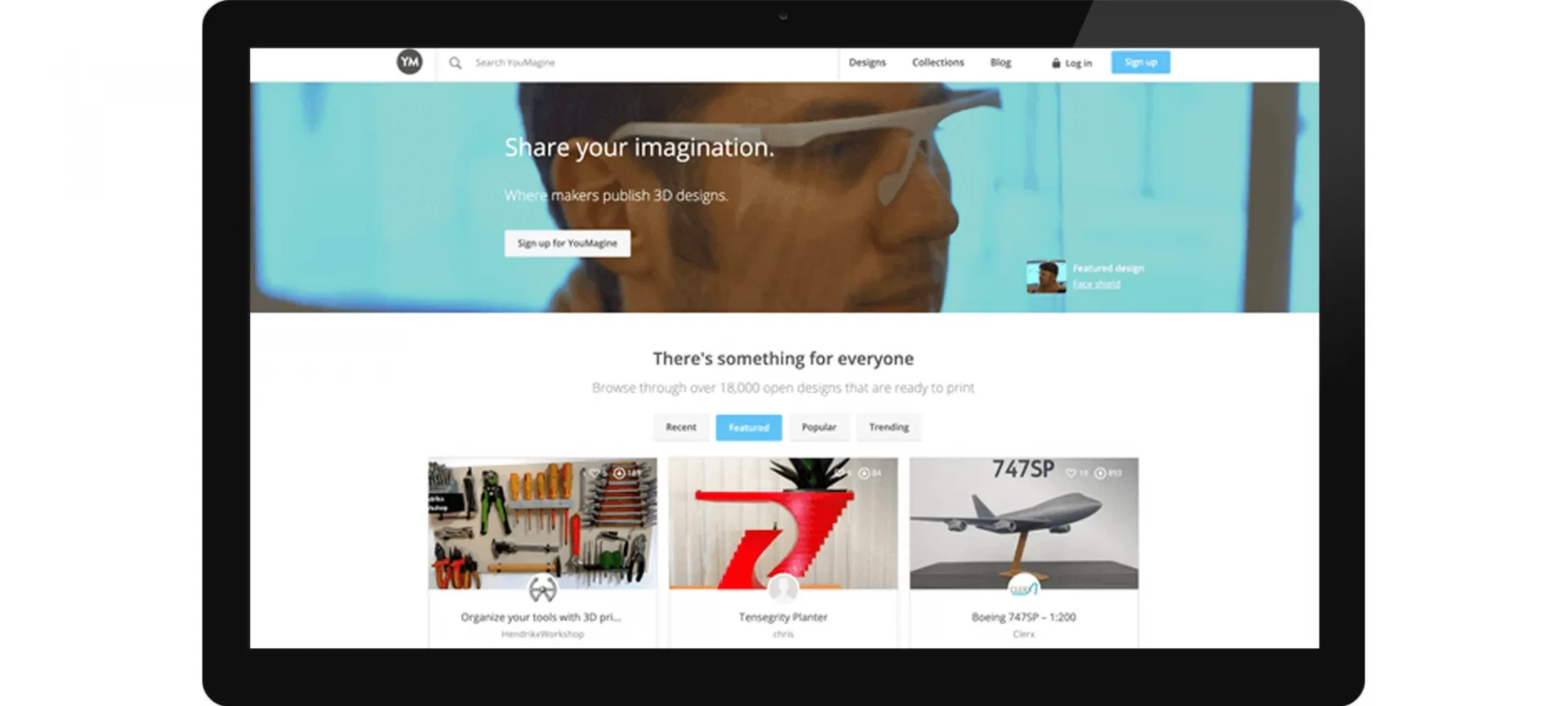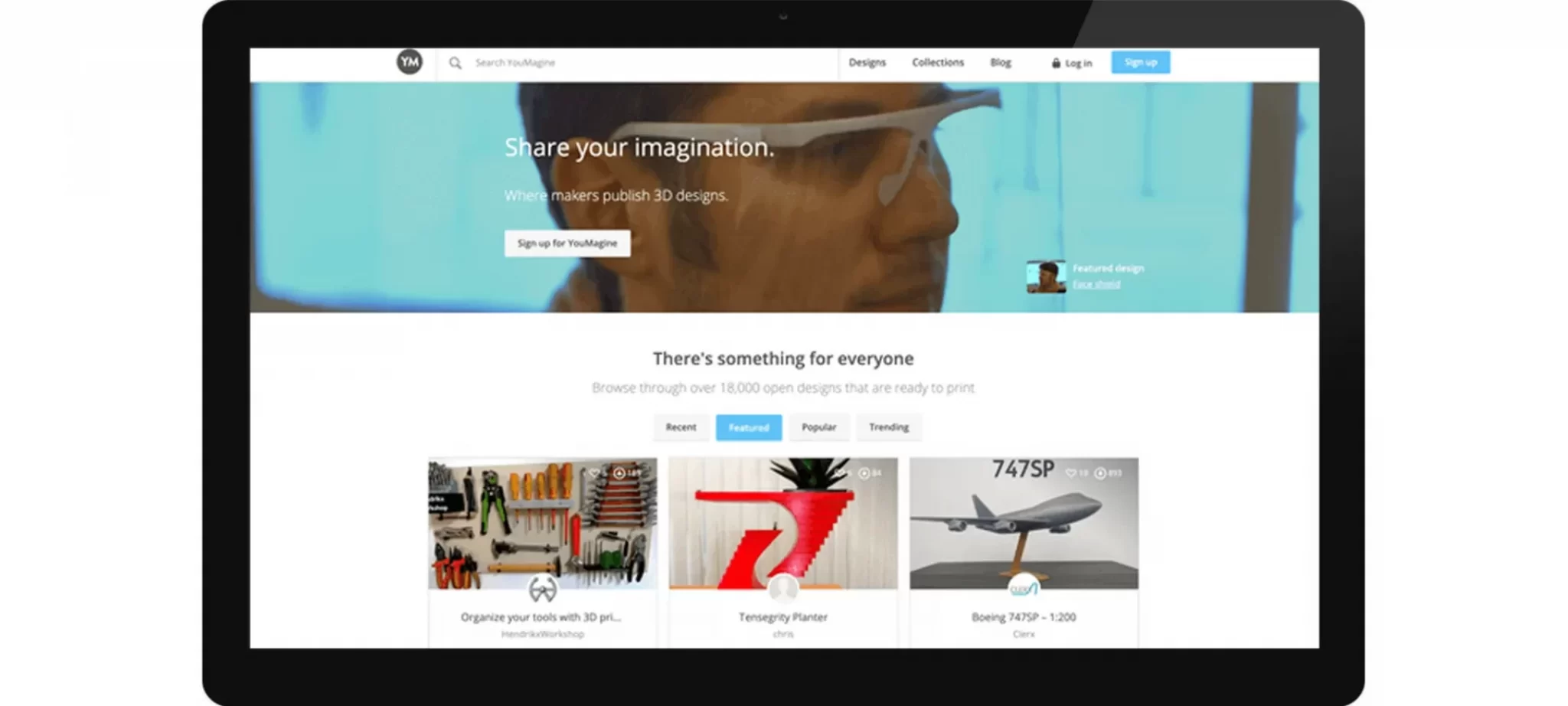 YouMagine is an online repository for 3D designs managed by Ultimaker. Ultimaker is a very popular 3D printer manufacturer.
The same company has designed the famous and widely used Cura slicing software. Since 2013, the 3D Printing website is trying to put the most amazing designs together for its users.
You can check the free STL files and download these to print with any of your FDM or FFF machine. With more than 16000 STL files that keep growing, you are sure to find what you are looking for.
You can also make changes to the STL file to design your unique creation.
MyMiniFactory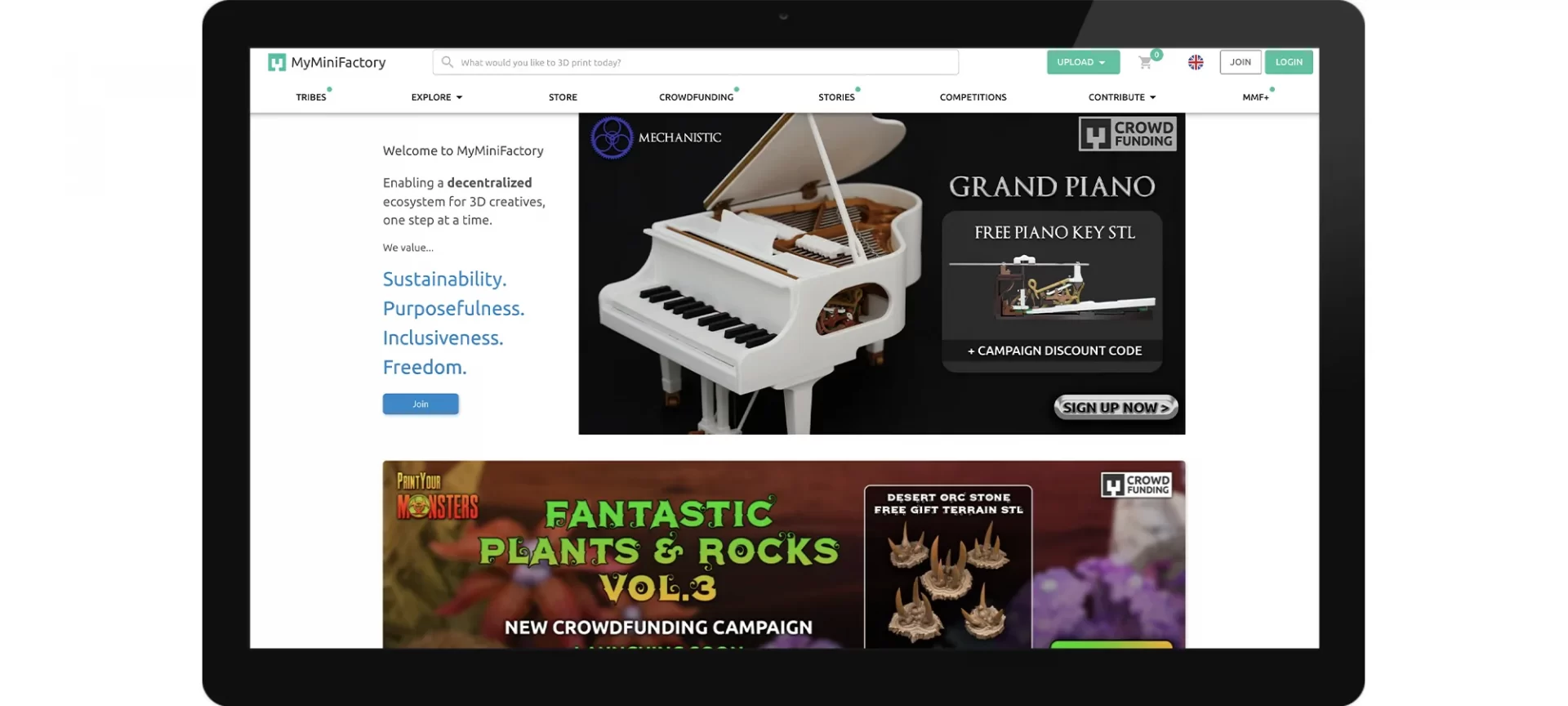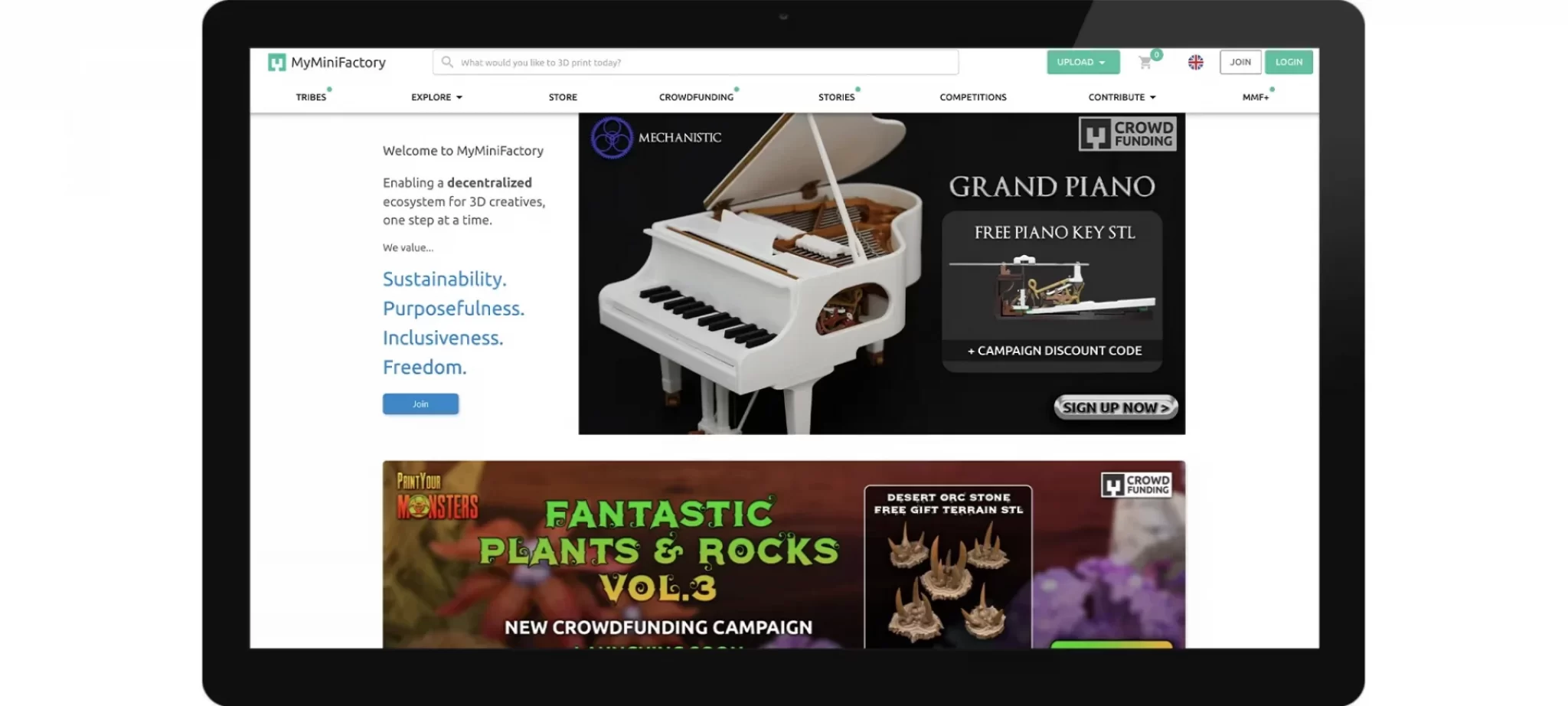 One more name to the list is MyMiniFactory. Do not go by the name, it has all kinds of designs and in large numbers.
All thanks to the huge community that rigorously work to enhance the database with unique designs. What separates this website from others is that the MyMiniFactory team is highly vigilant.
The team ensures to check all the STL files uploaded on the website. This means that you won't ever end with a file that does not work.
The website offers a user-friendly interface. You can search with categories to find the design you are looking for. And, you get to upload your designs too, if you are interested. Your designs will also be available for others to download.
Shapetizer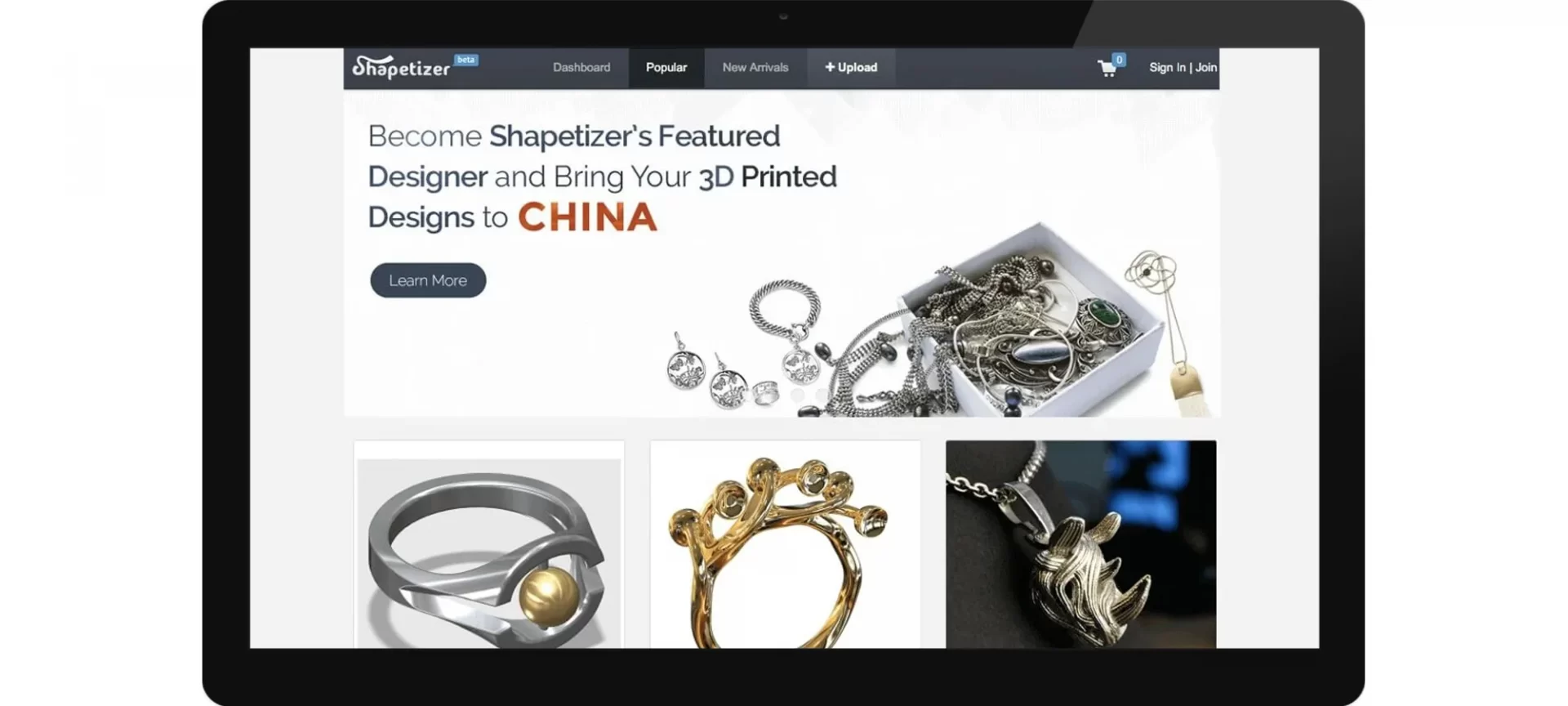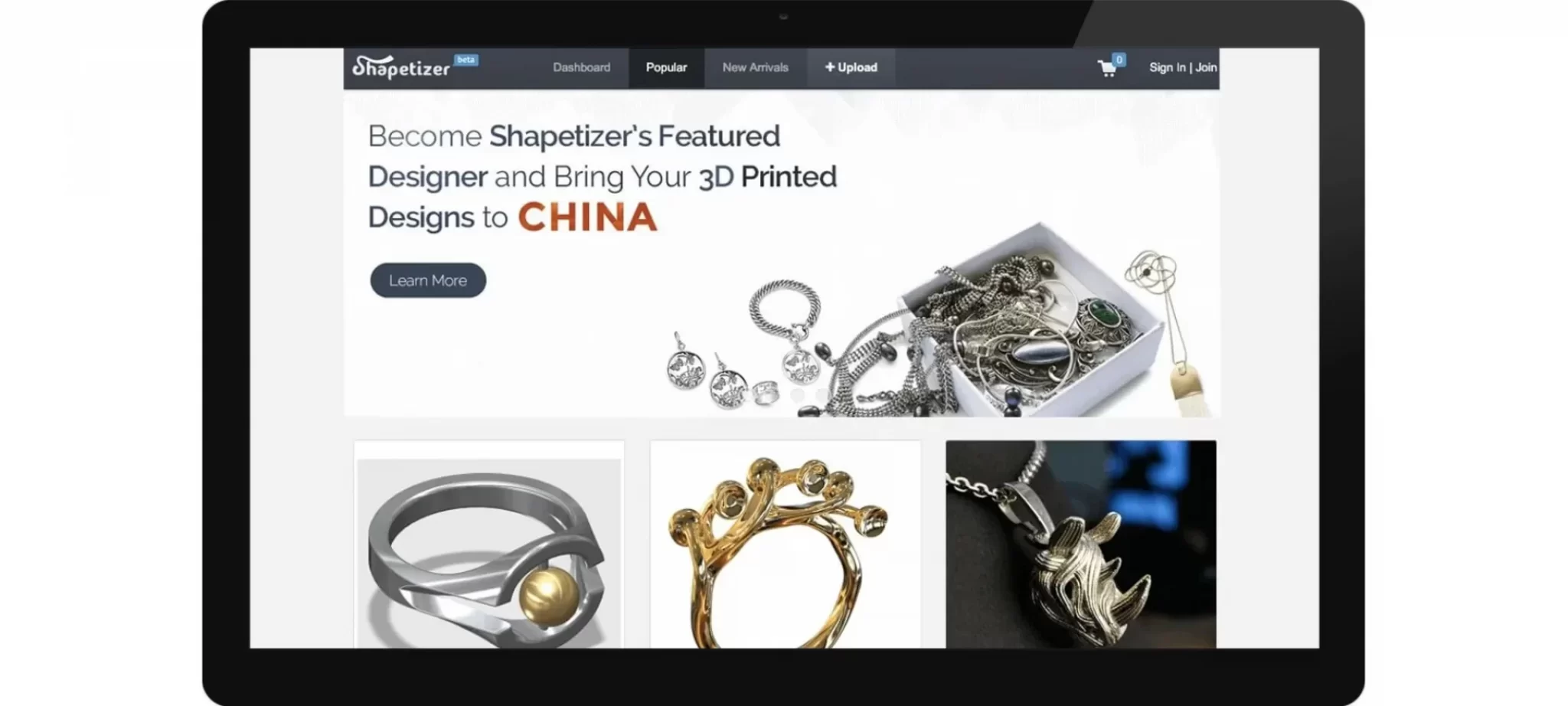 This website is great for 3D printing enthusiasts. One can find 3D models from almost all the popular categories. From 3D printable jewelry to home décor to video games, you can depend on this website for almost all your needs.
To enjoy the complete perks offered by the website, you must register with Shapetizer. Later, you can take advantage of all the benefits.
It has lots of free as well as paid STL files which you can download and print right away. You can also make use of the 3D printer files streaming.
Using this, you can directly prepare the G-Code and send it to the printer without even downloading the STL files.
3D Printing Websites Offering Printing Services
Yes, you can get your 3D designs printed from somewhere else if you do not own a 3D Printer and still wish to create a 3D part.
You can just upload the 3D designs and the printing services will ship the printed items to your doorstep.
With some of the best 3D printing websites, you can get exactly what you are looking for, without even spending hundred and thousand of dollars on a 3D printer.
Shapeways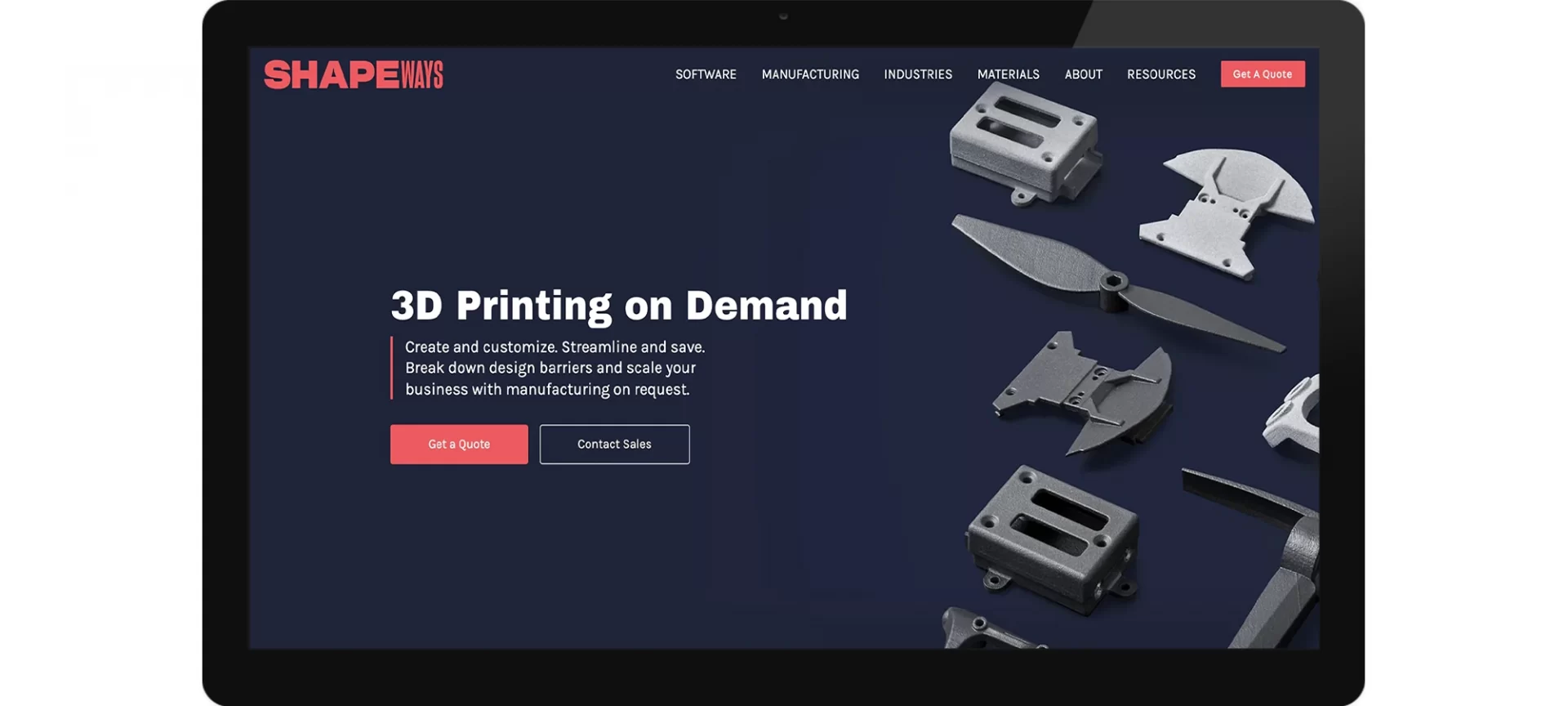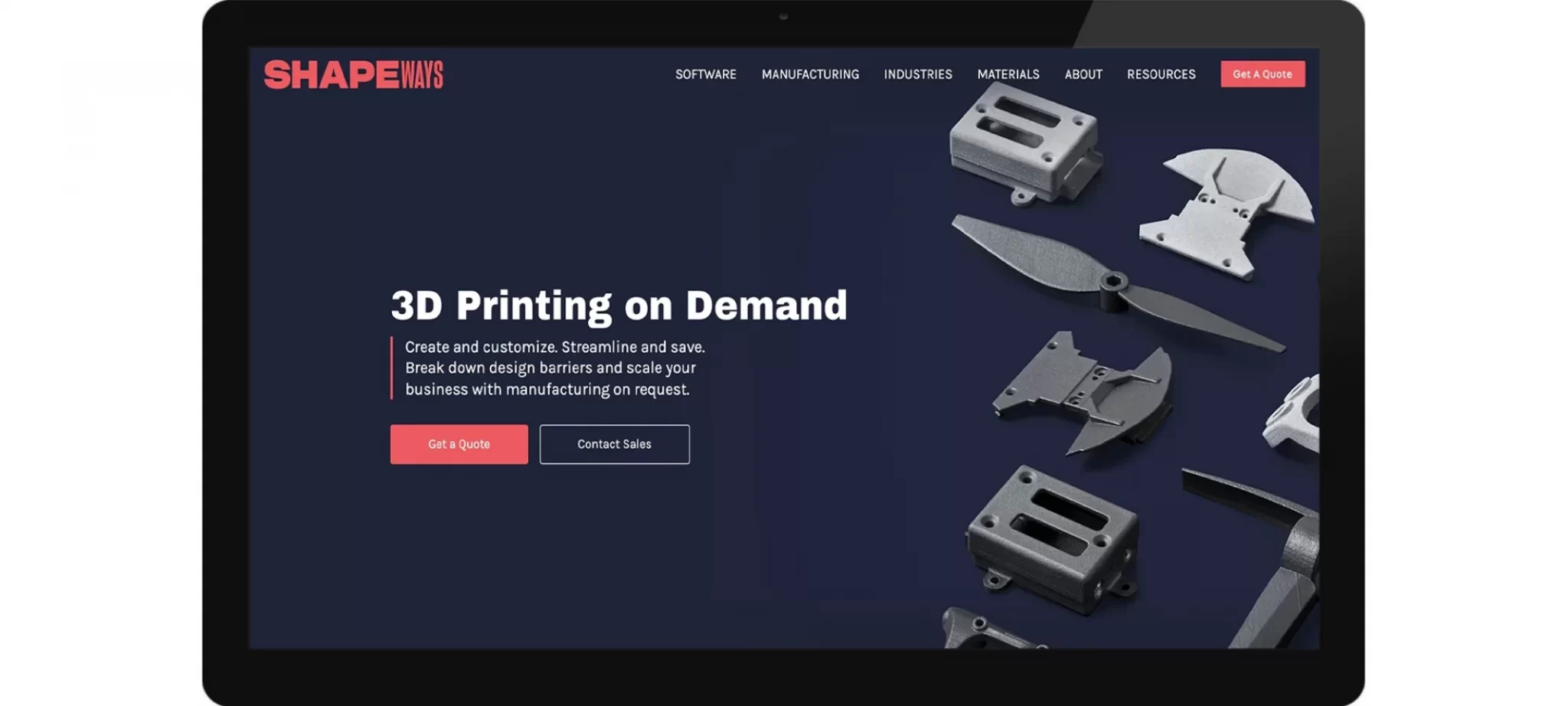 Once again, the most recognized website for printing items. To get your job done, you can just upload a 3D design and choose the material for printing.
The company would 3D print the model and send it to your address at the specified time. Moreover, you can even select the design from the Shapeways' repository instead of creating one yourself.
3DHubs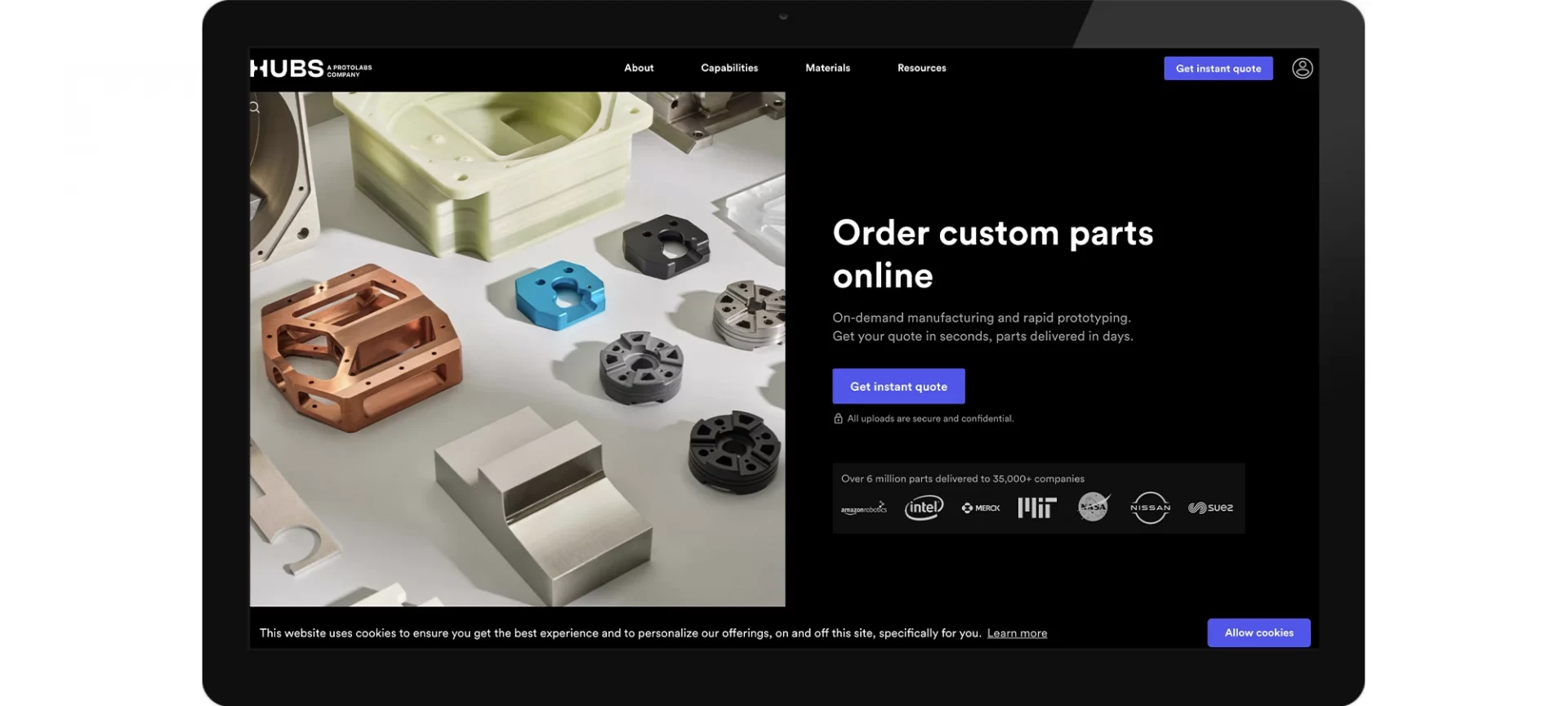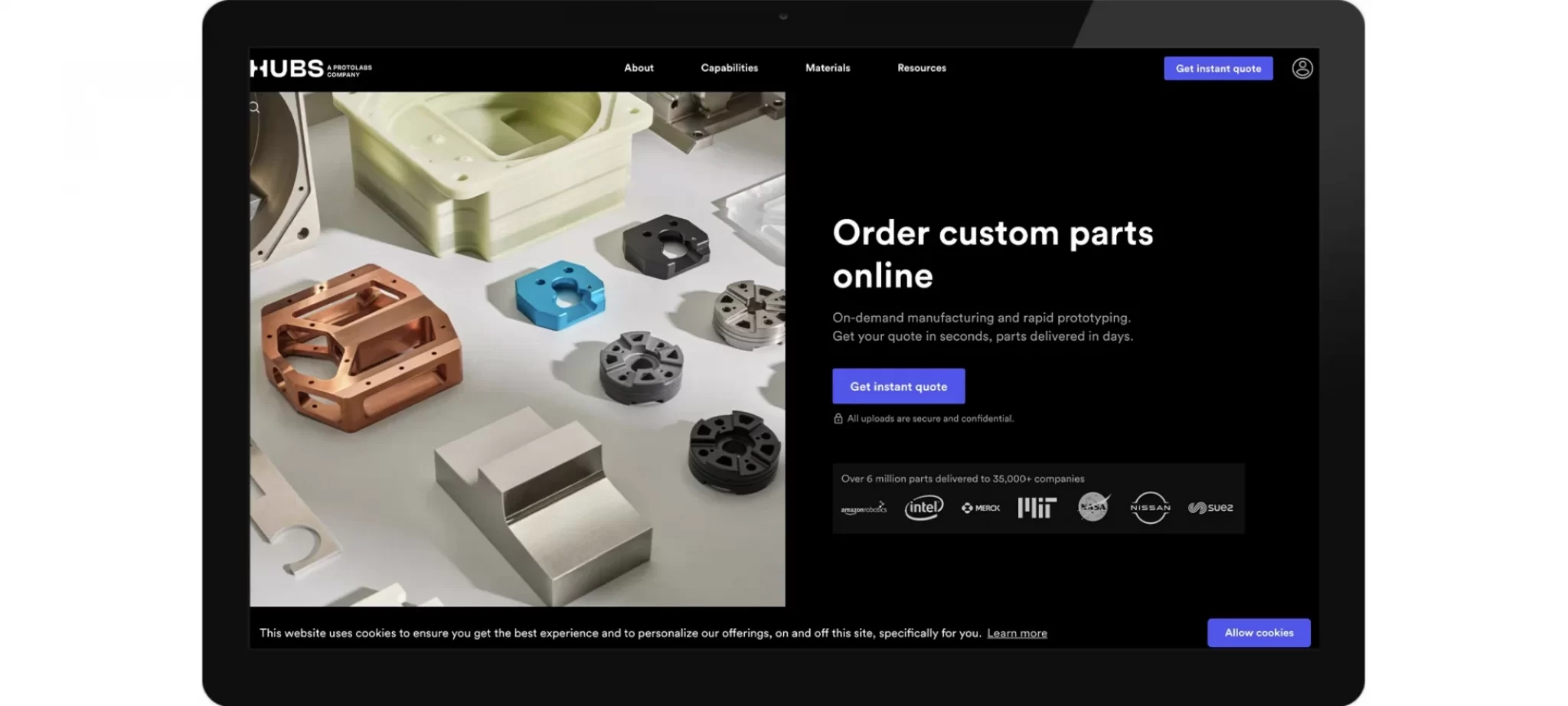 3DHubs is known for its great offering in the field of 3D printing. When considering the scope, no website can beat this giant.
Using the services of the company, you can 3D print the models using various 3D printing processes as well as CNC, and Injection molding.
To add to the list of benefits, you can find 3DHubs services available for more than 140 countries.
This means that it features a huge network of 3D manufacturers which can help get your work done with great accuracy. Also, it is one of the fastest services.
Sculpteo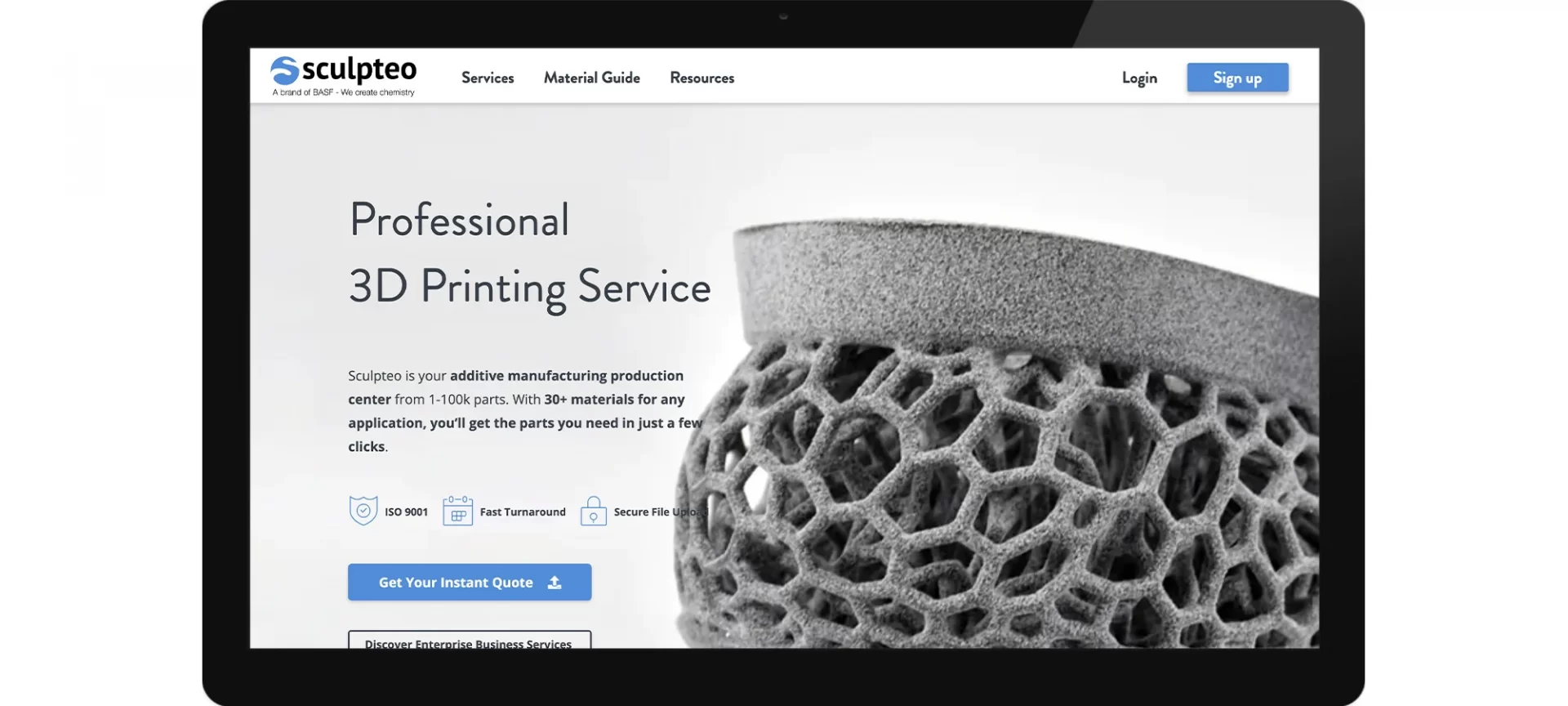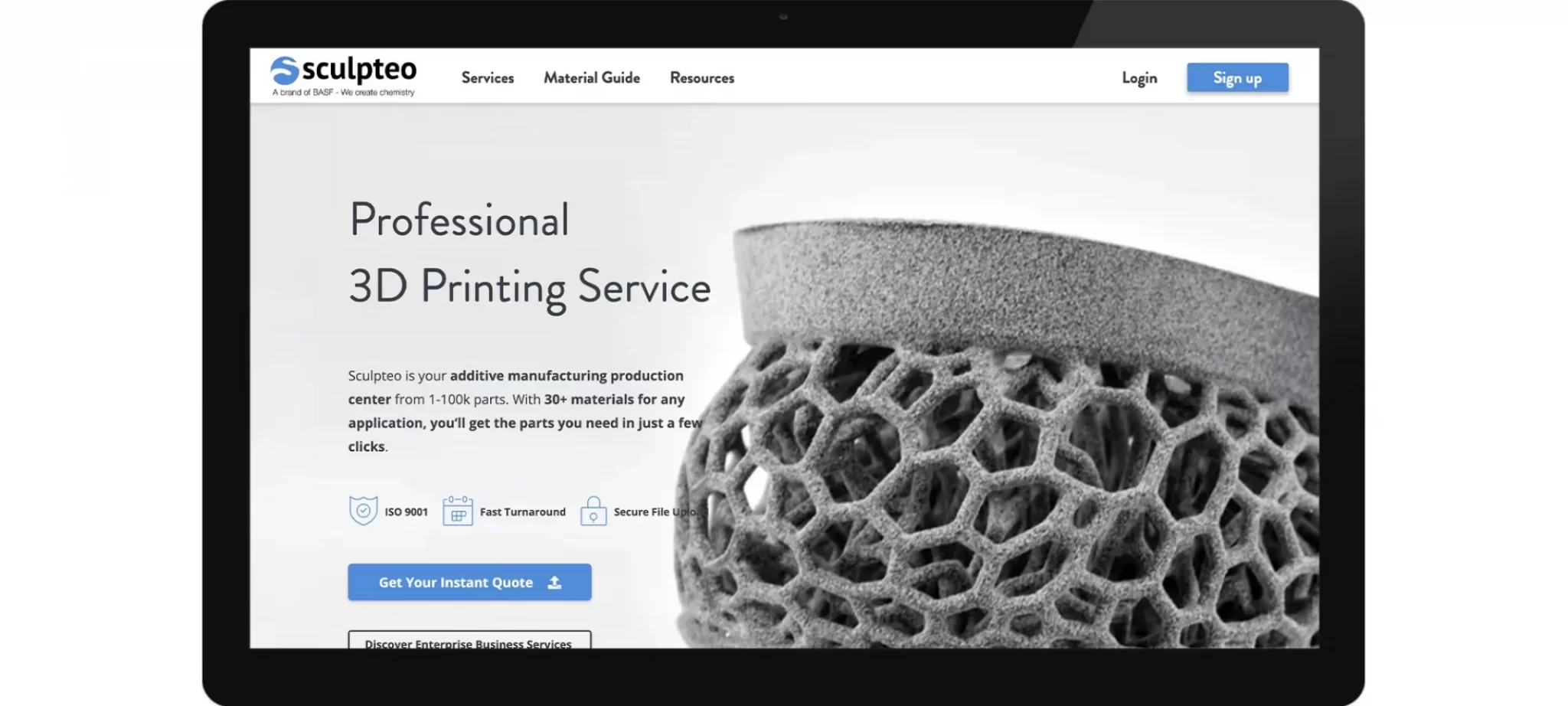 Sculpteo, apart from offering 3D printing services, is also a repository for 3D designs. You can upload a 3D file or choose one from the database of a huge collection.
After you order the 3D printed model from the website, all you have to do is wait for the delivery.
The best part is that Sculpteo offers a wide array of 3D printing technologies. One can even use the services to utilize laser cutting and engraving from Sculpteo.
i.materialise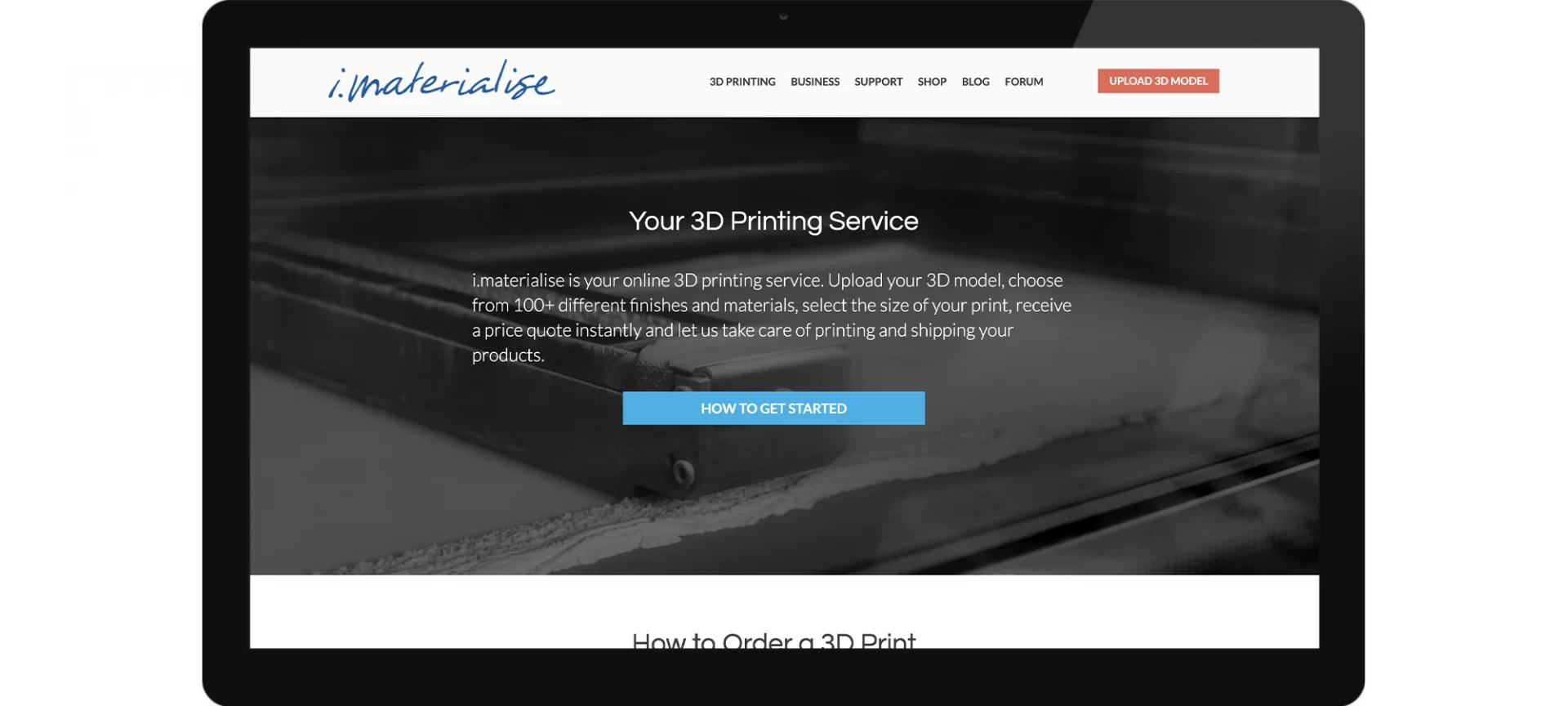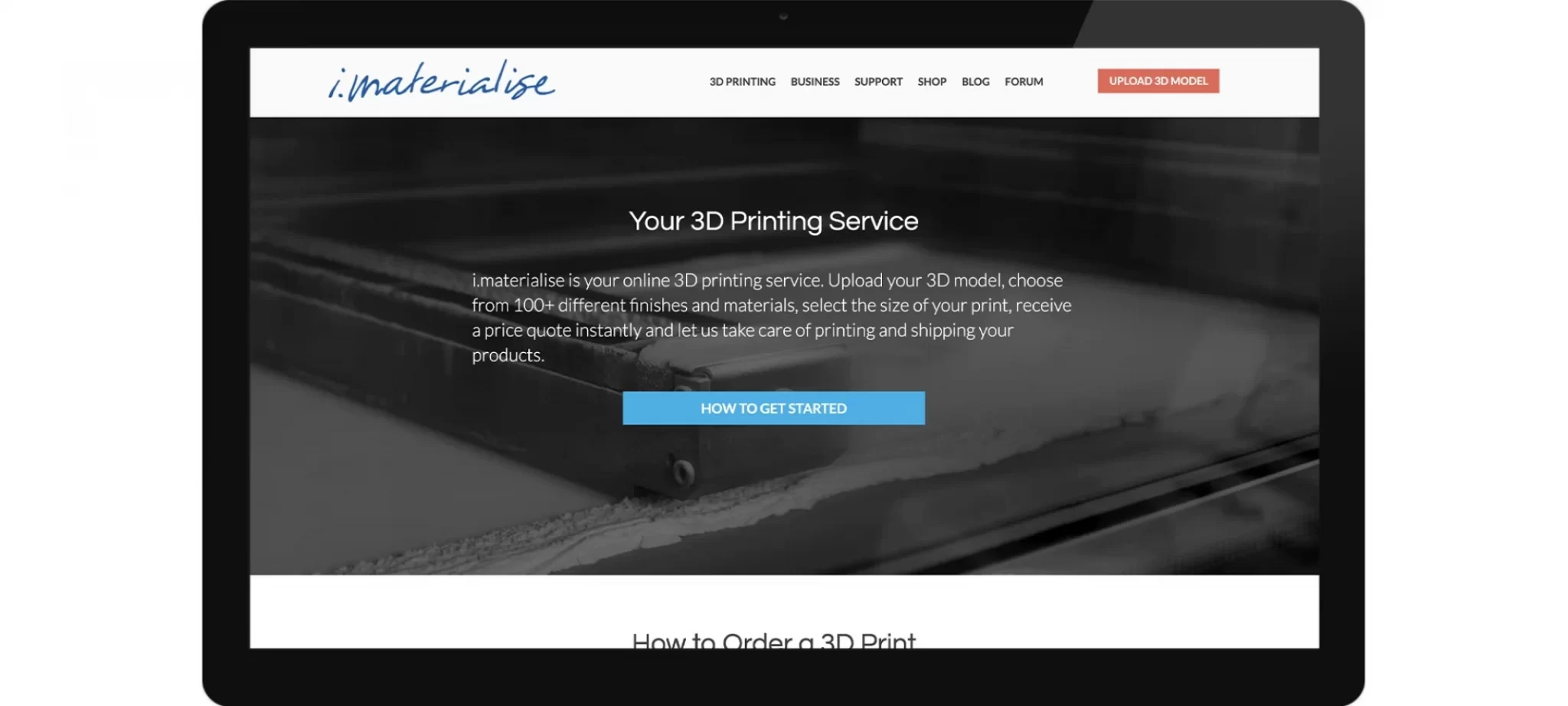 With an increase in demand for 3D printing services, the number of trustworthy websites is also surging. i.materalise.com is one of them.
It offers 3D printing services with a variety of materials, involving different 3D printing technologies. i.materialise.com is known for helping small businesses through partnerships to create prototypes as well as final models.
Users can also hire 3D designers from this website to create 3D designs as per their needs. A complete solution for those who are naïve in the field of 3D printing, yet, wanting to taste the nuances of perks of the technology through 3D printing services.
3D Printing Sites Offering Guides and News Updates
You cannot stay away from the latest releases and updates about a field of interest. Or else, you may stay behind the technological advancements.
That is why you must know the websites that could offer you with right tips and current updates of 3D printing.
The world of 3D printing is huge. And, in order to become a part of the same, you must make efforts to learn as much as possible about 3D printing.
To do so, you will need the assistance of some of the best websites that offer everything you need.
3Dprint.com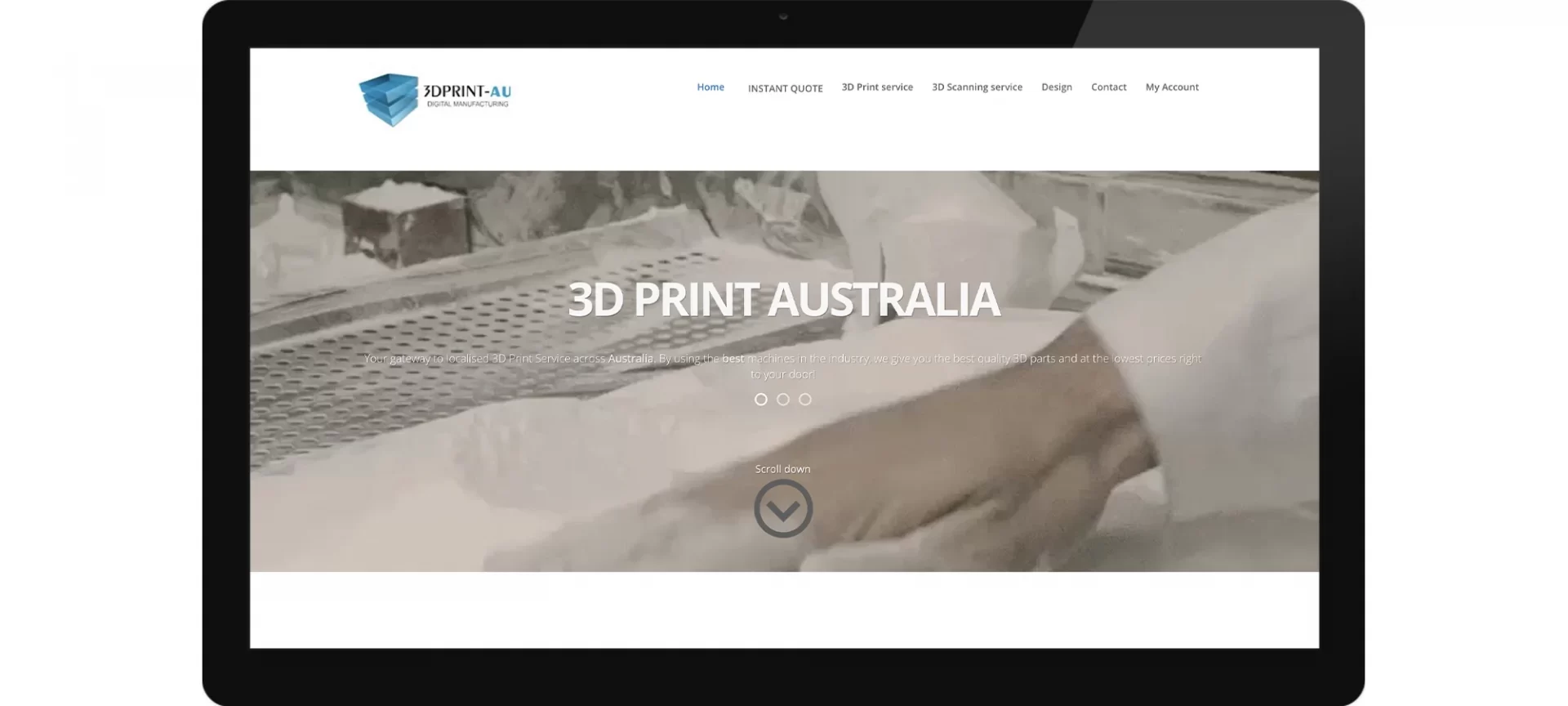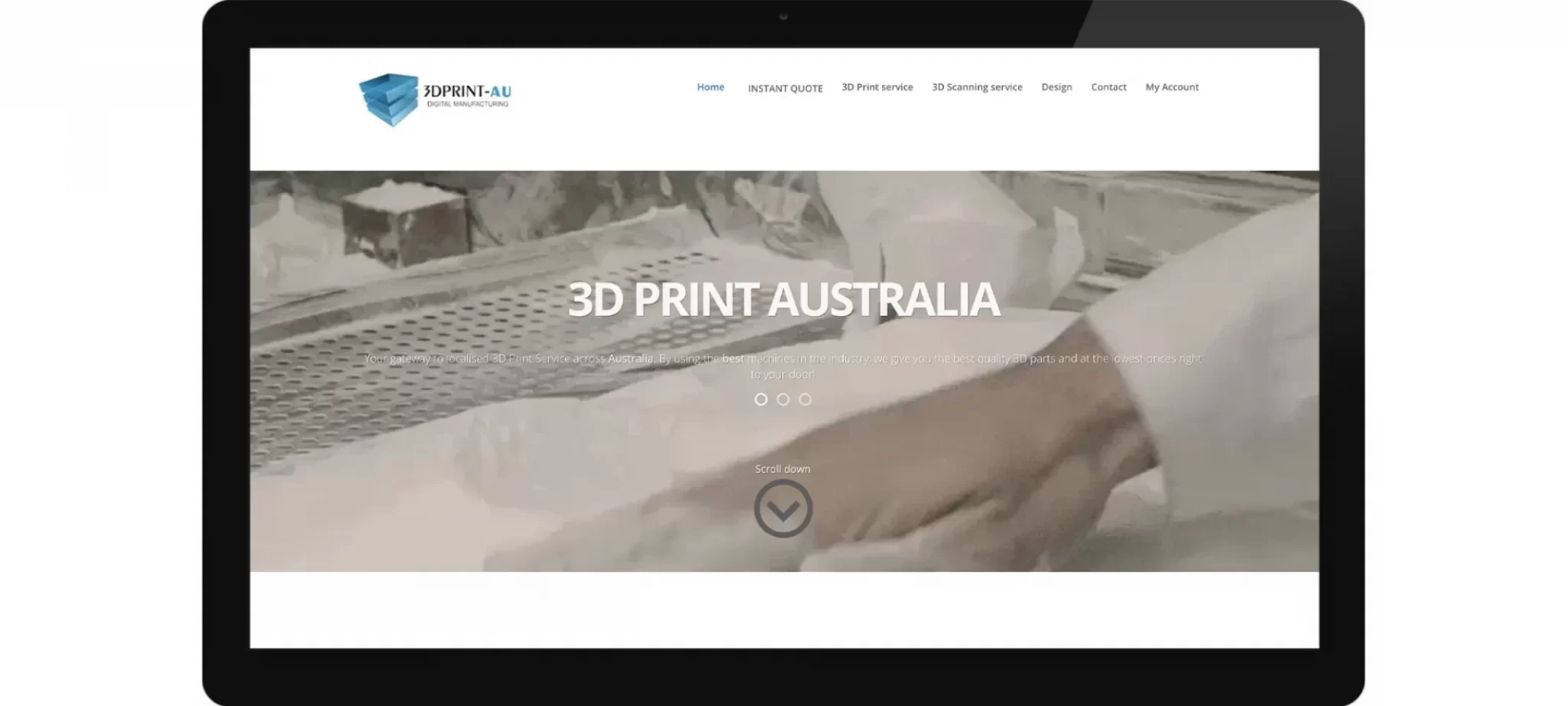 If you are always looking for the latest updates and developments related to the 3D printing technology, this is where you will find it.
3Dprint.com features fresh news hosting the different applications of the technology. Plus, you can also browse through the various online courses including topics such as prototyping, 3D printing with metal, and many others.
It also has a search engine which you can utilize for finding the deals of 3D printers available in real-time. Also, you can use the website for getting your 3D models printed.
This is possible because of the partnership of the website with Treatstock, a 3D printing service search engine.
All3DP.com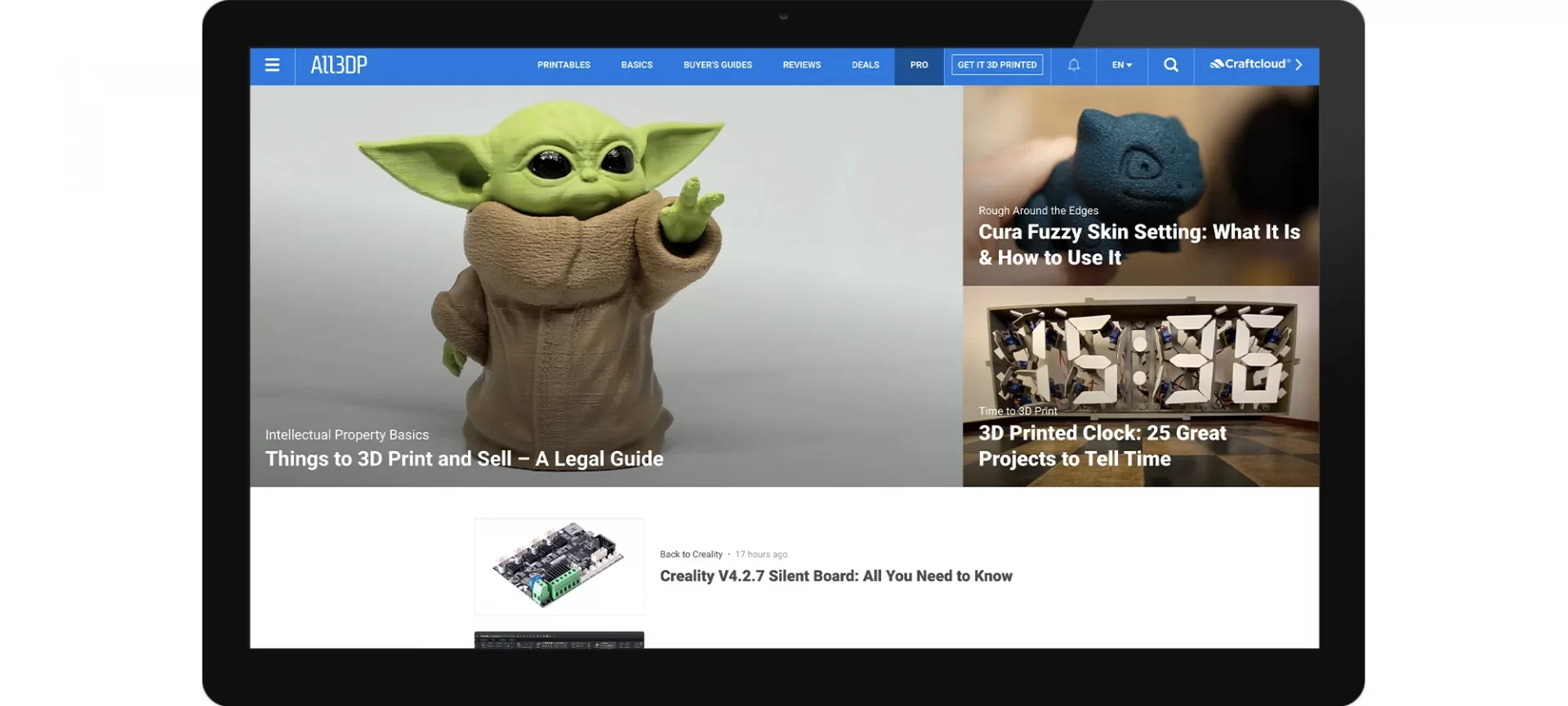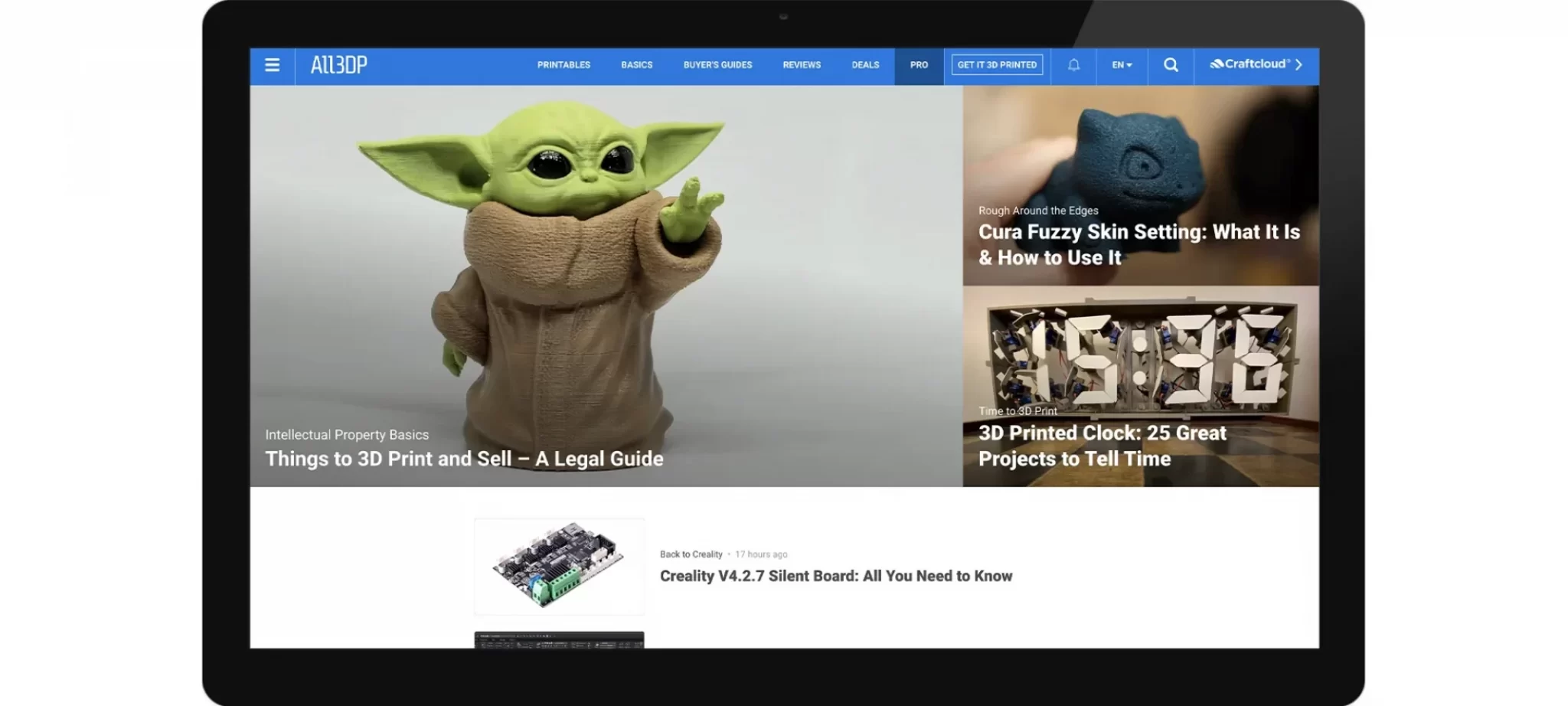 If you have checked this website, you would know why it deserves a say here. The site is a great source of knowledge, not only for beginners but experts as well.
You can find out all the answers you have been looking for. Either you wish to find out the reviews of the 3D printers or how the different processes work, you can find it here.
It covers almost every aspect of 3D printing. Hence, you can guess why it has the name, All3DP. Apart from guides and instructions, you can also find out the latest news updates on the website.
And, you will love the way the texts are arranged on the 3D printing website. The easy flow of the All3DP site lets you find out every information without any hassle.
3Dprinting.com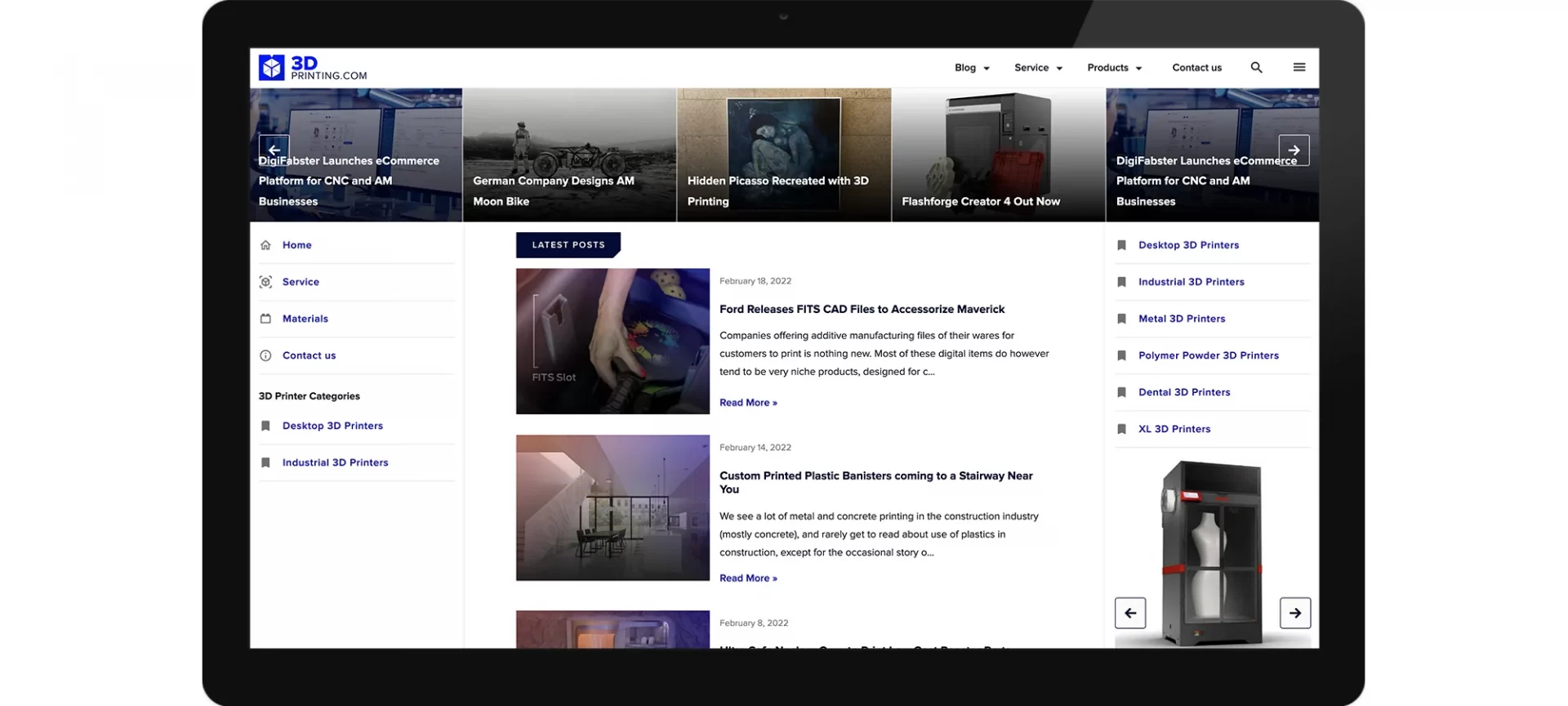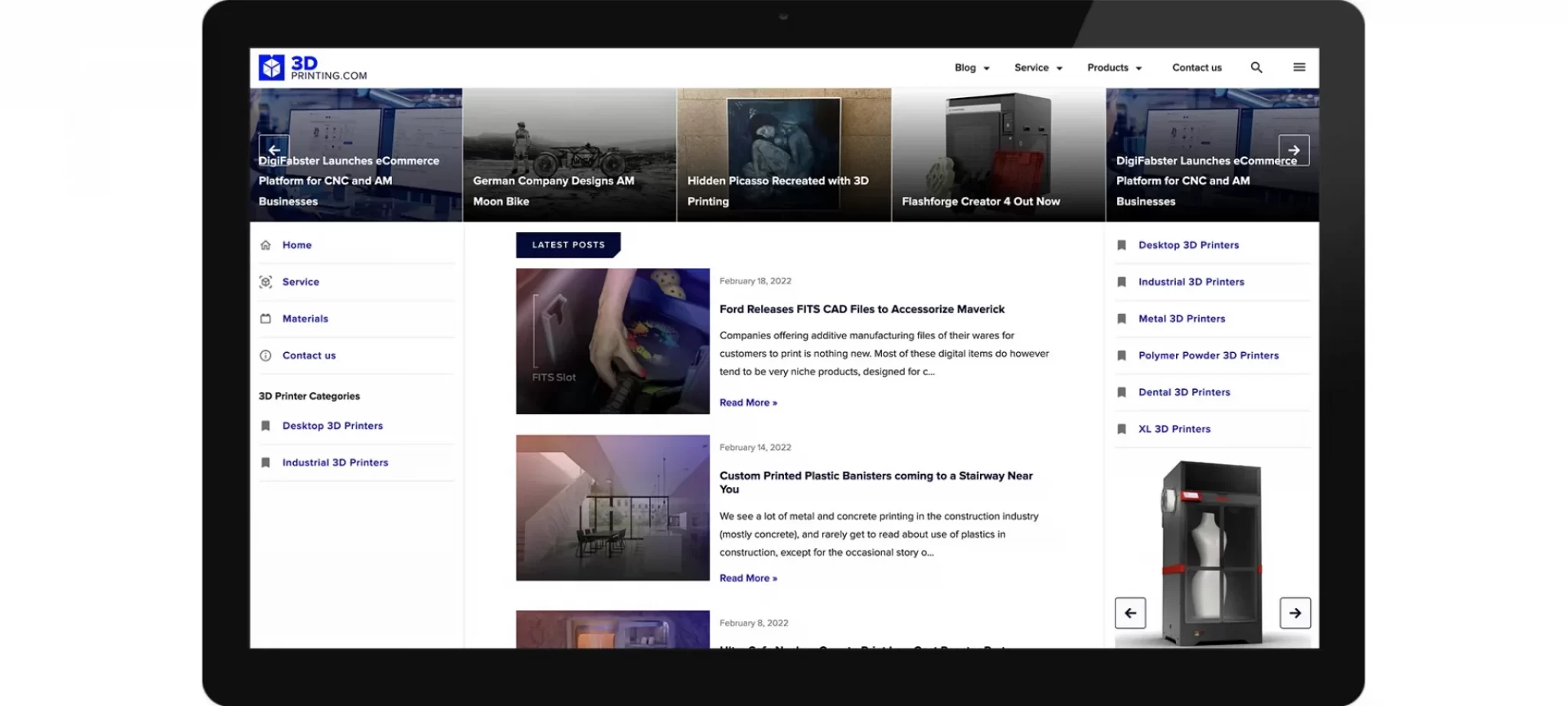 Once again, a website that serves the need of those looking for fresh news regarding 3D printing. You can find almost all the related topics with 3D Printing on this website.
Either it's education, application in different sectors, or business, all the topics are covered by 3Dprinting.com. The website is easy to browse with an amazing interface.
Users can find a lot of information in one place. Hence, you can bookmark this 3D printing website if you wish to stay connected with the industry for real.
The Conclusion
Have you ever wondered what all you can achieve by using the websites for 3D printing?
Those who are working to produce 3D models aren't necessarily related to the field from the beginning of their careers.
Many started 3D printing designs because of the kick of it. So, where did they get all the skills from? Which source could be any more accessible than online websites?
Yes, these sites could help you too with your 3D printing goals. You can learn everything about the technology only by making these websites your partner in crime.
Take peek of the tips and find out the possibilities of the technology by reading things that concern your interest.
3D printing website leaves you with the most important guidelines you would not be able to find all by yourself.
If you are a beginner, you can learn the ways to 3D print your first model or how to design the 3D file. If you already know that, you can find ways to better your printing results.
If you are an expert, you can always stay connected with the latest news to understand what's going on around the industry. Or, is there any new release that could help with your goals? Isn't that a lot already?