Table of Contents
Although 3D scanning technology has been around for a long, not a lot of individuals understand how it works.
This is because not many companies or home users make use of such devices.
3D scanners are still limited to a few niches. Well, the price of the device is one of the reasons.
However, there are many other factors that have kept the accessibility of these machines restricted.
So, why not go ahead and find out more about the technology and how these devices work?
This is an interesting field. And, who knows it might intrigue you to utilize the device for your specific needs?
Therefore, let's look at some of the basic aspects of the technology and list of a few companies that manufacture 3D scanners.
A Journey from 2D Scanning to 3D Scanning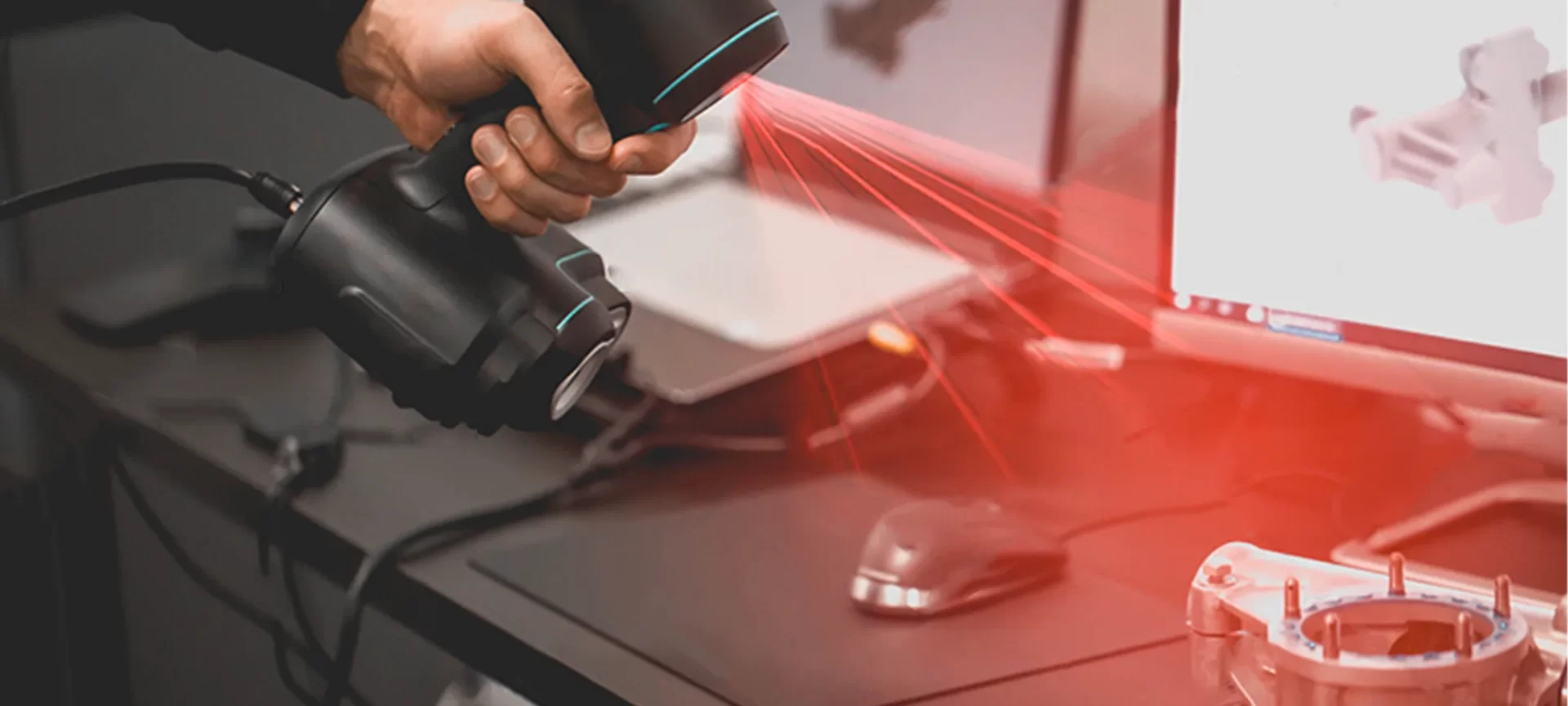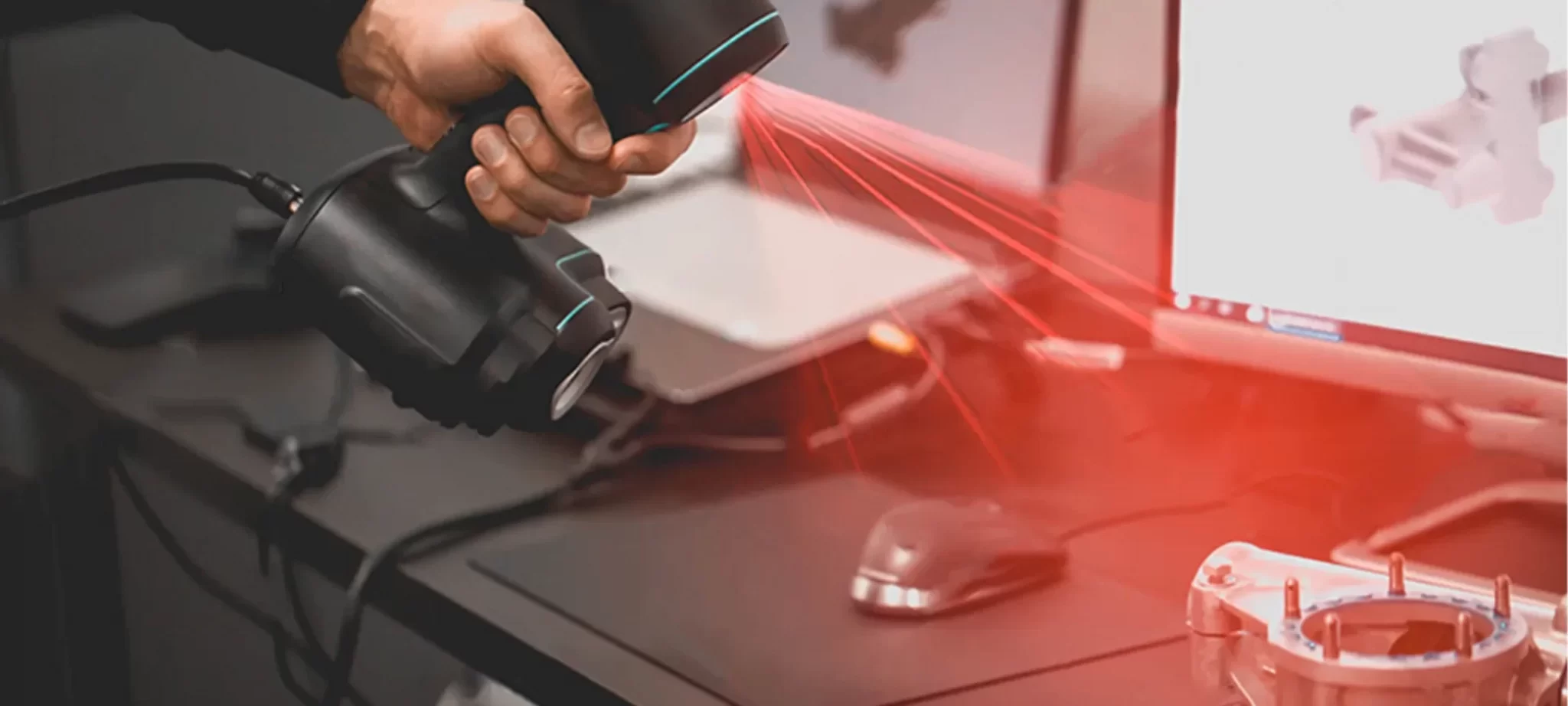 Before we go ahead and find out what 3D scanning entails, here is a quick recap of how it all started.
A French man in the 1860s began the journey of this new era, which we now proudly call, 3D scanning.
The invention of the very first scanner the world has witnessed, called The Pantelegraph, was capable of scanning handwritings, drawings, signatures within 15000 square millimeters of an area.
Then came an invention in 1913 by a guy in Europe which later became the basis for AT&T Wirephoto service. And then Drum Scanners were the most used scanners until 2014.
With time, there was the invention of the Flatbed scanner, CCD scanner, CIS scanner, and film scanner, as well as roller scanner and many other types. The list goes on.
However, the next breakthrough came when 3D scanning came into the picture.
You would be stunned to know that the first 3D scanning device came in the 1960s.
Yes, but the capabilities were too limited to call it a real game-changer.
With a lack of proper equipment and resources, it used to take a huge deal of time and effort for accurate scanning.
But today, things aren't the same. We have got a number of 3D scanners based on different 3D scanning technologies.
This means you can now 3D scan a real object and 3D print based on the scanned file. Isn't that fascinating? Care to explore more?
What is 3D Scanning?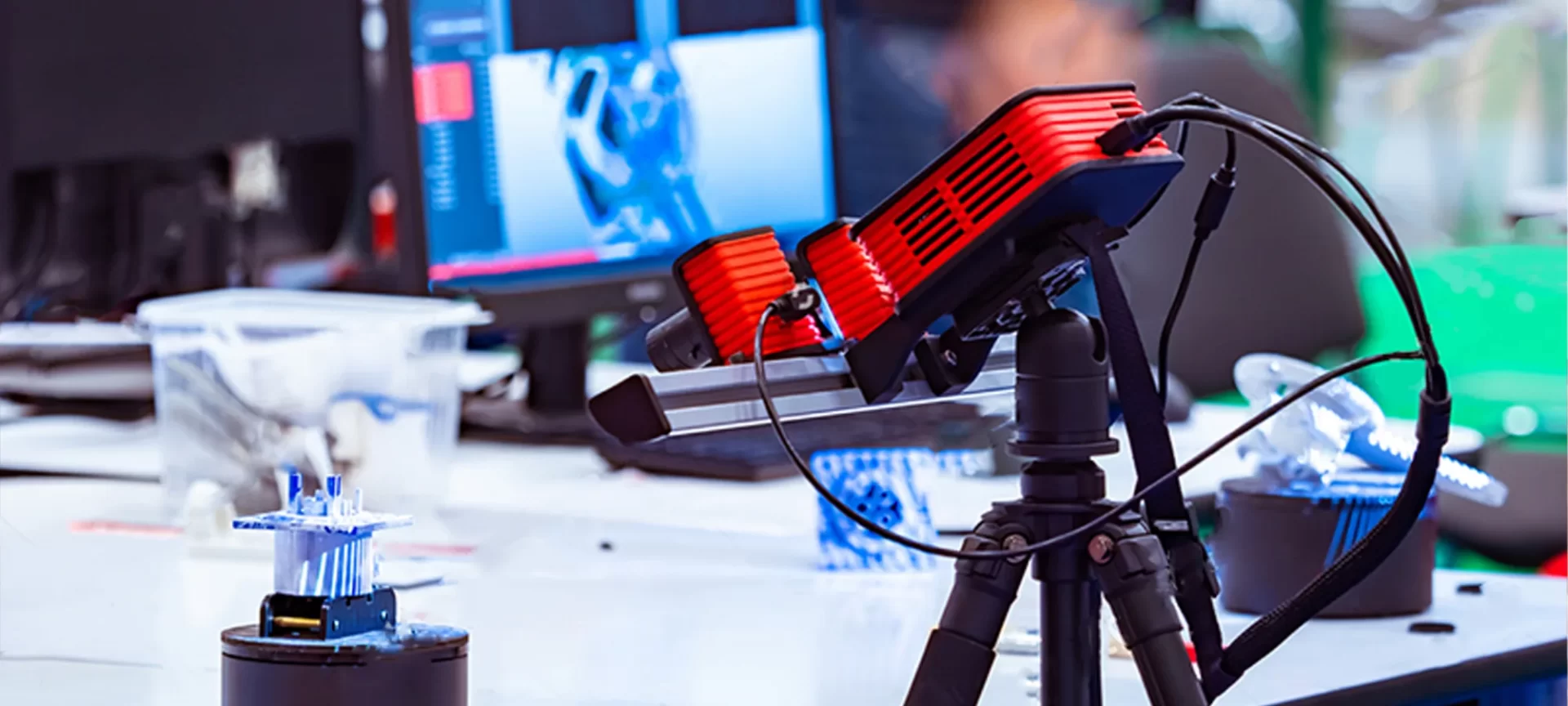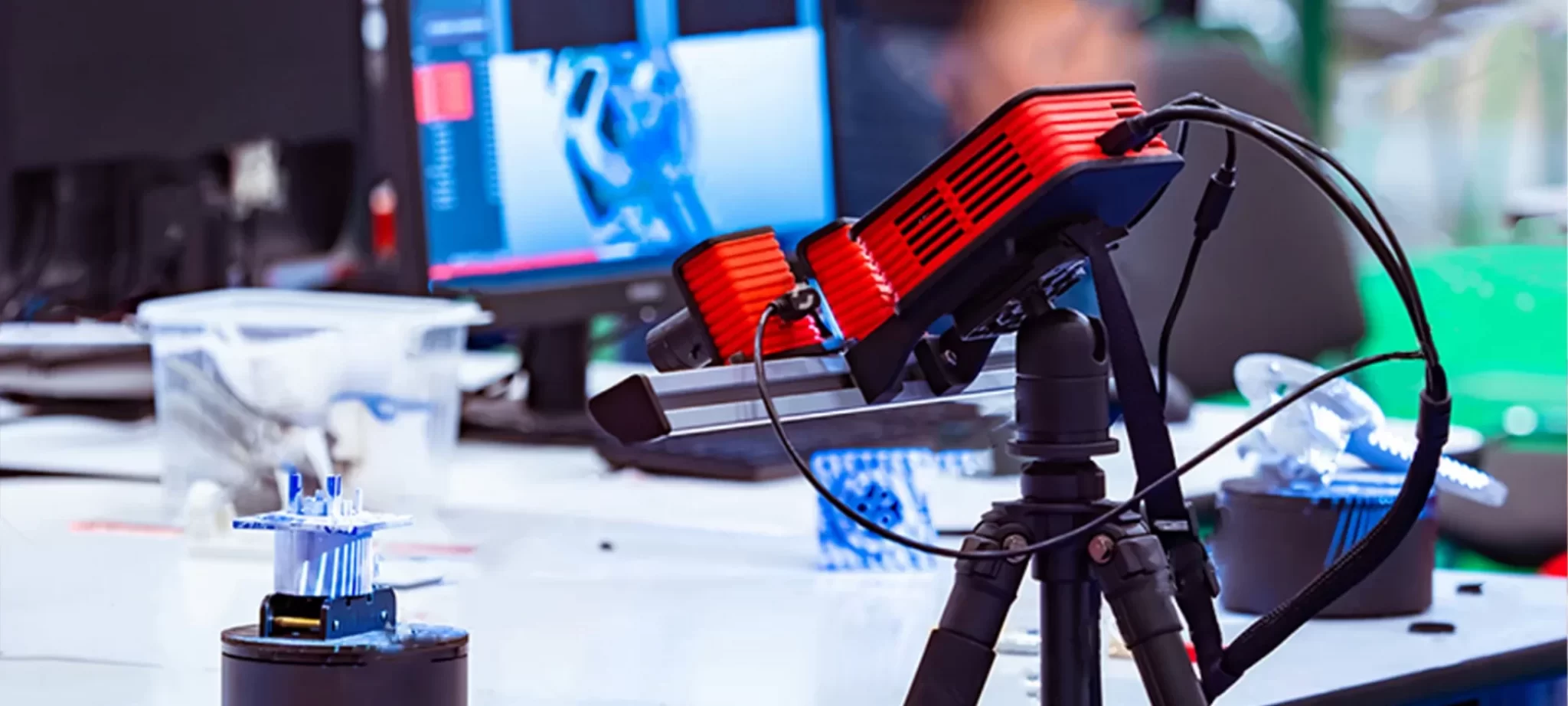 Most of us would jump to the conclusion of deciding what the term actually means? Well, some may get it right.
However, there are a lot of aspects one must understand when figuring out this specific term.
3D scanning helps in capturing the digital file of objects from the real world for making changes to the design, rendering, or for the process of 3D printing.
To this date, there are three major such scanning processes that let you scan a real object. These could either be a stationary 3D scanner or a portable one.
Depending on what you choose, you must expertise the skills for accurately 3D scanning objects.
So, without deviating much from the topic, the three major scanning processes are:
Infrared of Flight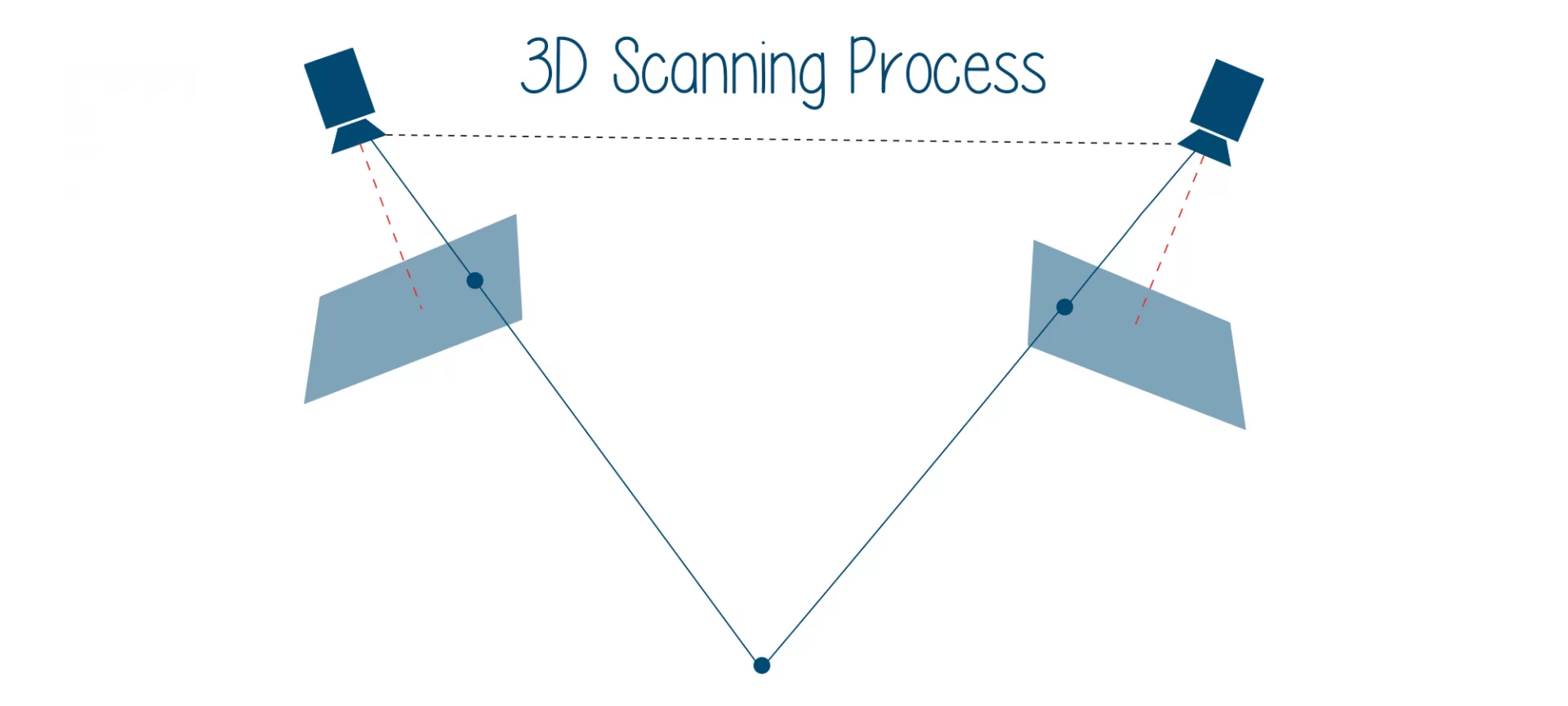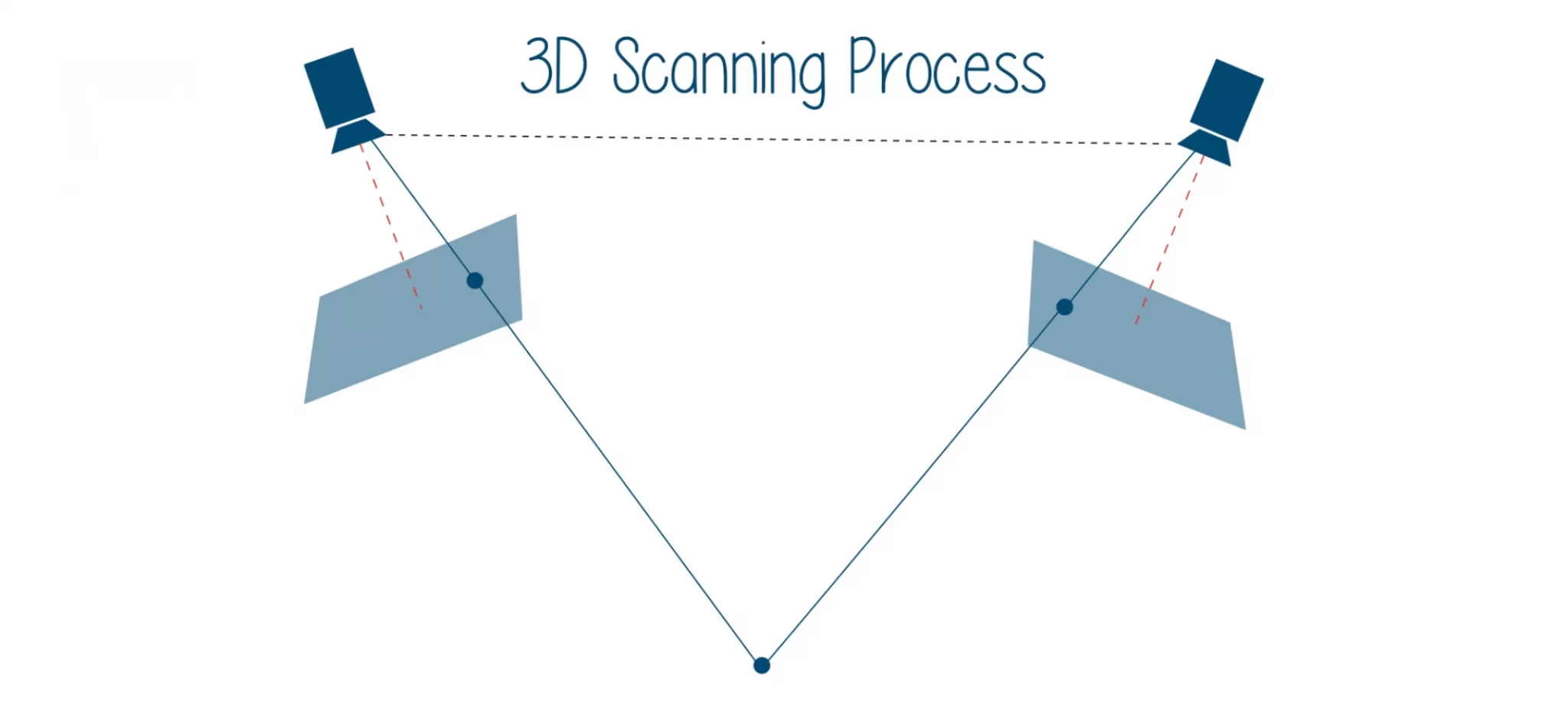 If you have been looking to scan bigger objects, this is what could help you do so. Infrared of flight 3D scanners are mostly portable as they are used for scanning of huge models.
Some of the scanners from the category are Sense, Structure, and many others. Please remember, these scanners aren't very accurate.
However, you cannot take away the perks that these scanners offer. Yes, they are handy and portable when it comes to scanning bigger objects. Not every machine would do that for you.
Structured Light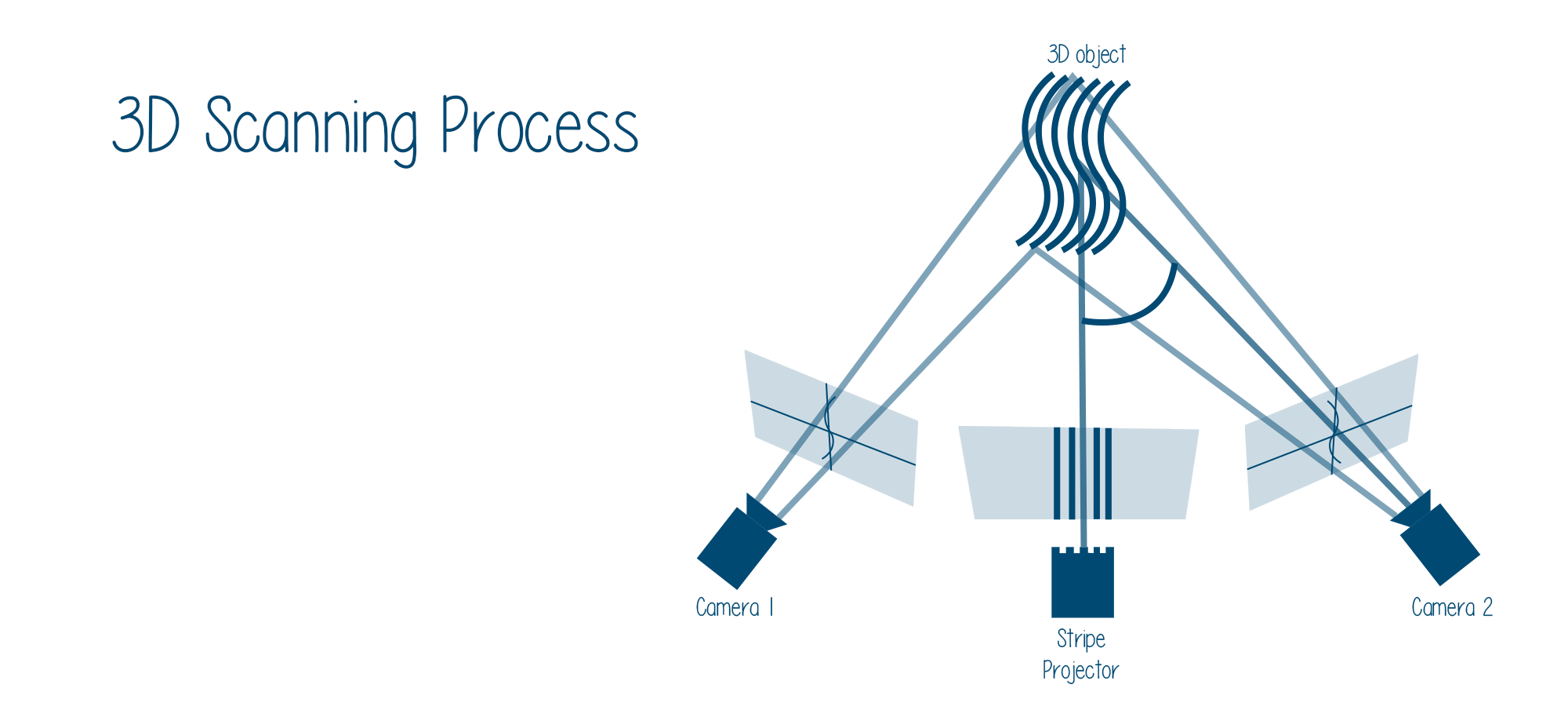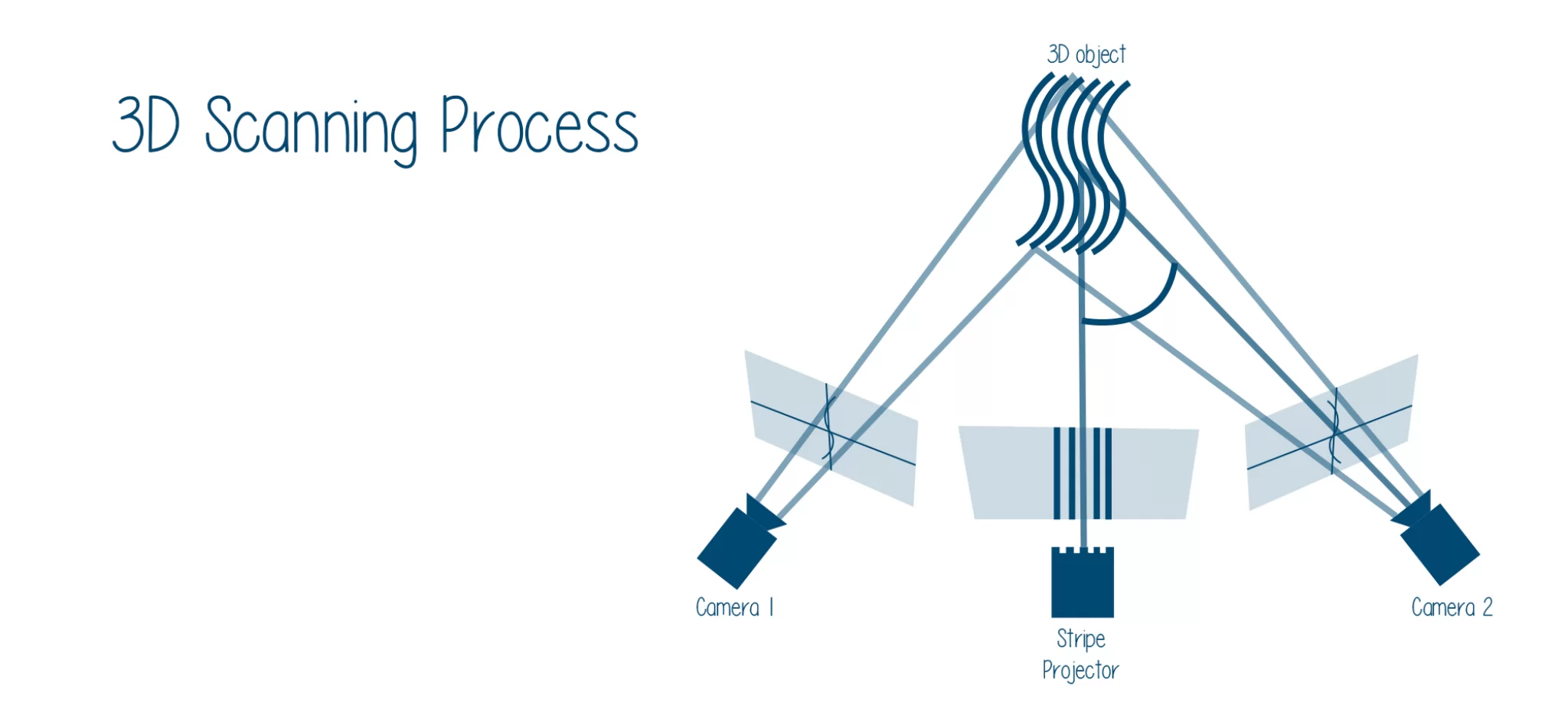 Have you heard about Einscan-SE? This is a 3D scanner based on this particular technology. Known for its high accuracy, this 3D scanner is a perfect choice for those looking for capturing accurate measurements.
Used mostly within prototyping and reverse engineering fields, this device could do a lot more than you can expect.
For higher accuracy, you must wait a little longer in terms of time invested for the complete scan. These scanners are stationary.
This means that one needs to get a turntable to rotate the object for complete scanning. You can even use your hands to rotate the objects.
Photogrammetry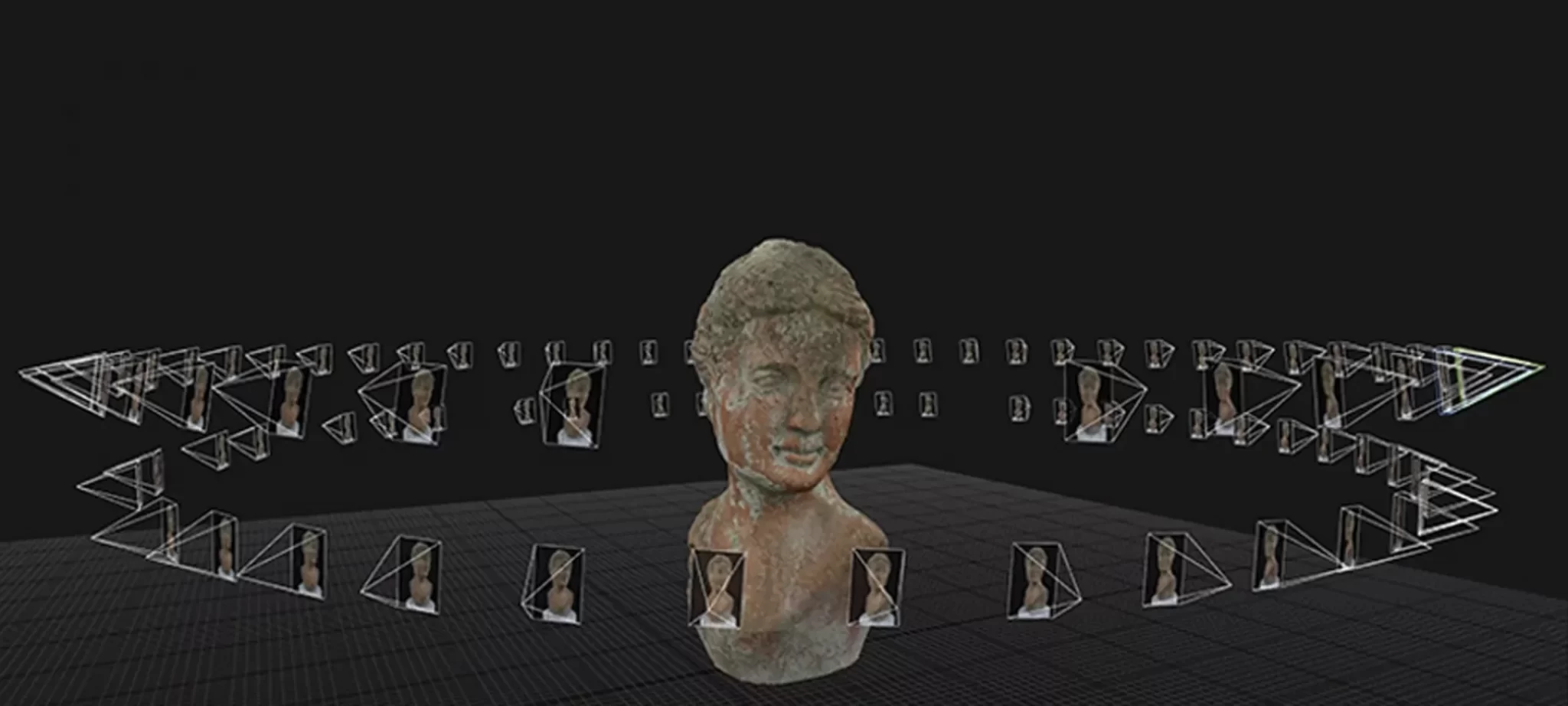 This technology is based on multiple pictures of an object taken from different angles. Later, the common points are considered as references in order to work for the object's 3D rendering.
In this process, the quality of the scans depends on the number of clicks along with the picture resolution.
The scanners based on this technology can either be portable or stationary.
With time, there is a lot of progress made around this technology.
Not only the variety of scanners but the speed and accuracy have come a long way. Hence, these scanners find a place for different applications.
It goes without saying that sooner, 3D scanning won't be limited to a few hands. It certainly is getting more accessible day by day.
Do not believe us, how about finding the list of companies that design 3D scanners?
Website reviews of three 3D Scanner Companies
There are many companies that sell 3D scanners. However, let's concentrate on the most popular ones.
So, without wasting our time, jump into the names of some of the most renowned names in 3D scanning.
XYZ Printing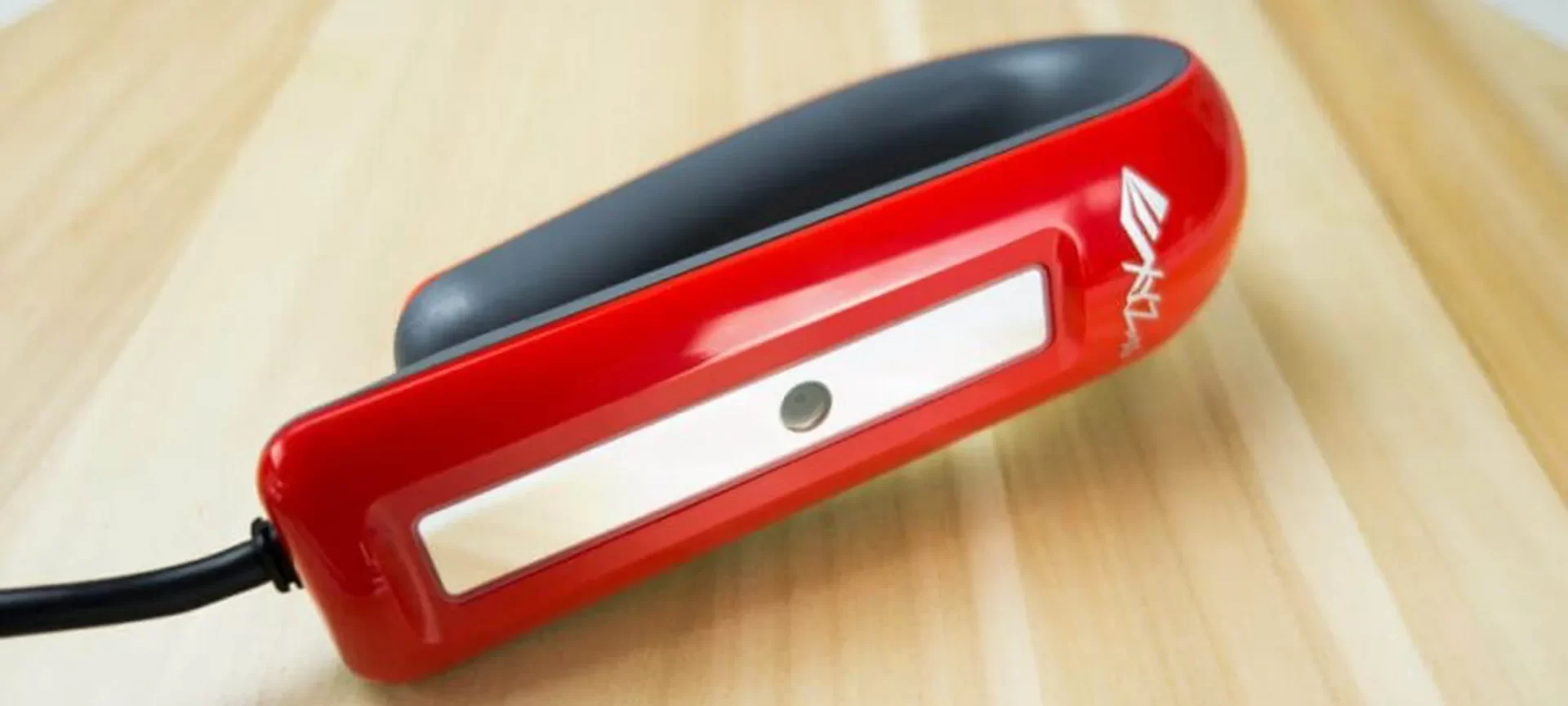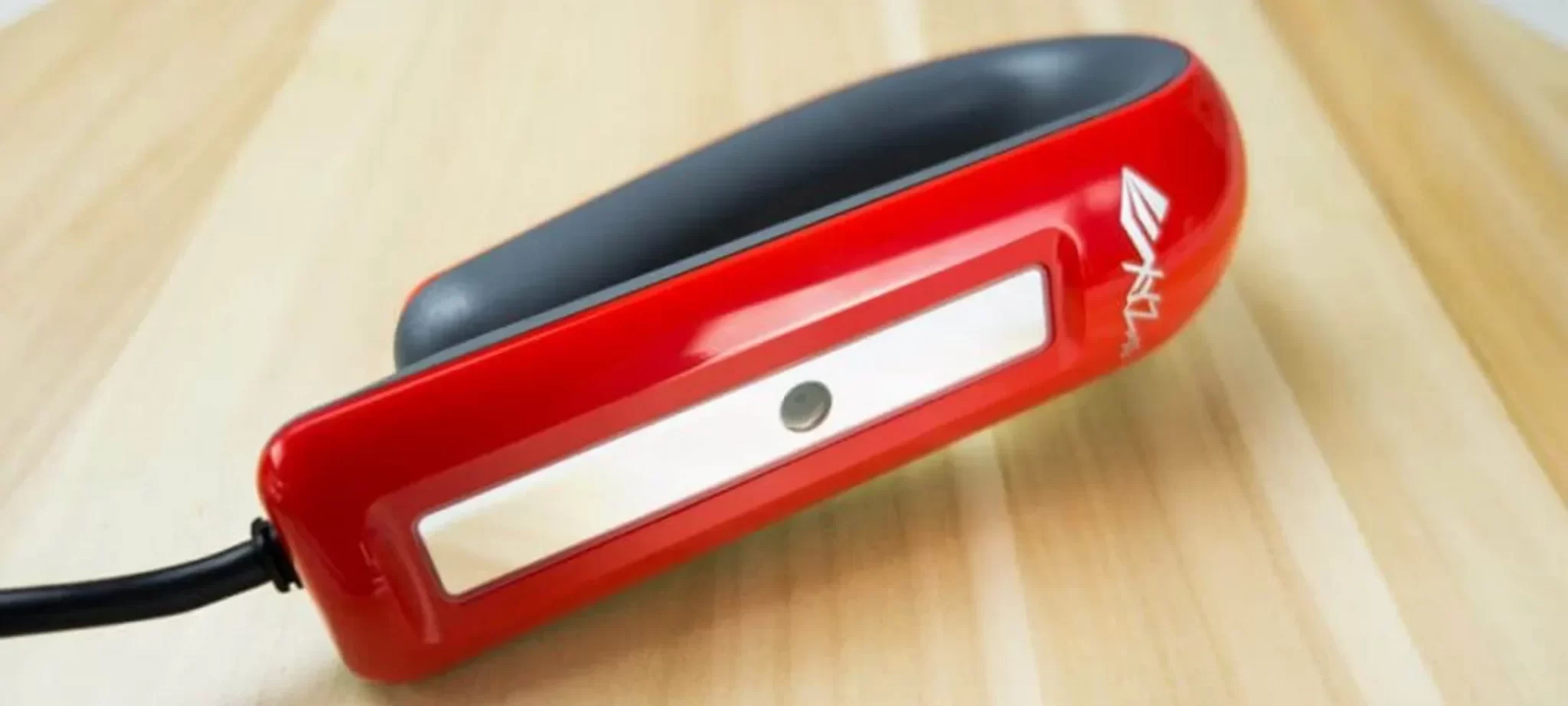 Do not be surprised if Google search takes you to a 3D printer manufacturer's website when searching for XYZ Printing.
This is because the company is also engaged in the manufacturing of Desktop 3D printers and industrial 3D printers.
Apart from selling 3D Scanners, they are into 3D printers, you know it of course by now.
The list goes on. XYZ Printing also has its own 3D software and offers 3D printing services. So, it has a long trail of products and services.
This makes it a reliable choice too. Who won't like to deal with companies that are already popular with other products?
XYZ Printing has earned its own name in the market of 3D printing by serving its customers and keeping their trust.
Our research about the company leads us to its history. XYZ Printing was founded in the year 2013 by an electronics conglomerate named New Kingpo.
The mission of this company by founding XYZ Printing is to aware people of the use of 3D printing technology in their daily lives.
3D Scanner 1.0 and 2.0
These are the names of two scanners that XYZ Printing offers. 3D Scanner 1.0 can be used to scan people, objects, as well as produce 3D files.
Its Scan Engine has an Intel Real Sense Camera with a depth size of 648*840 at 30 fps.
It scans using XYZ Scan Handy Software. 3D Scanner 1.0 has a scan resolution range of 1 to 2.5 mm and an Operating Range of 30 to 50 cm.
Its output file formats for pc are .obj, .ply, .stl, and .fbx, and for mac are .obj, .ply, .stl. 1.0 can scan an object, head, human full-body or mask about the size of the human face in four different modes.
Whereas 2.0 can capture real-world objects in a portable, low-cost, high-resolution manner, allowing you to export multiple files.
Also featuring Intel Real Sense Camera and the same depth size as 1.0, Scanner 2.0 has a scan resolution range of 0.2 to 1.5 mm.
Whereas the operating range is 25 to 60 cm. Output file formats for pc are .obj, .ply, .stl, and .fbx, and for mac are .obj, .ply, and .stl.
The above mentioned is the basic information about XYZ Printing's Scanners. But you hang on because our list is continued.
So, let's go to our second milestone, the second company that is into manufacturing 3D Scanners, in this article.
EIN Scan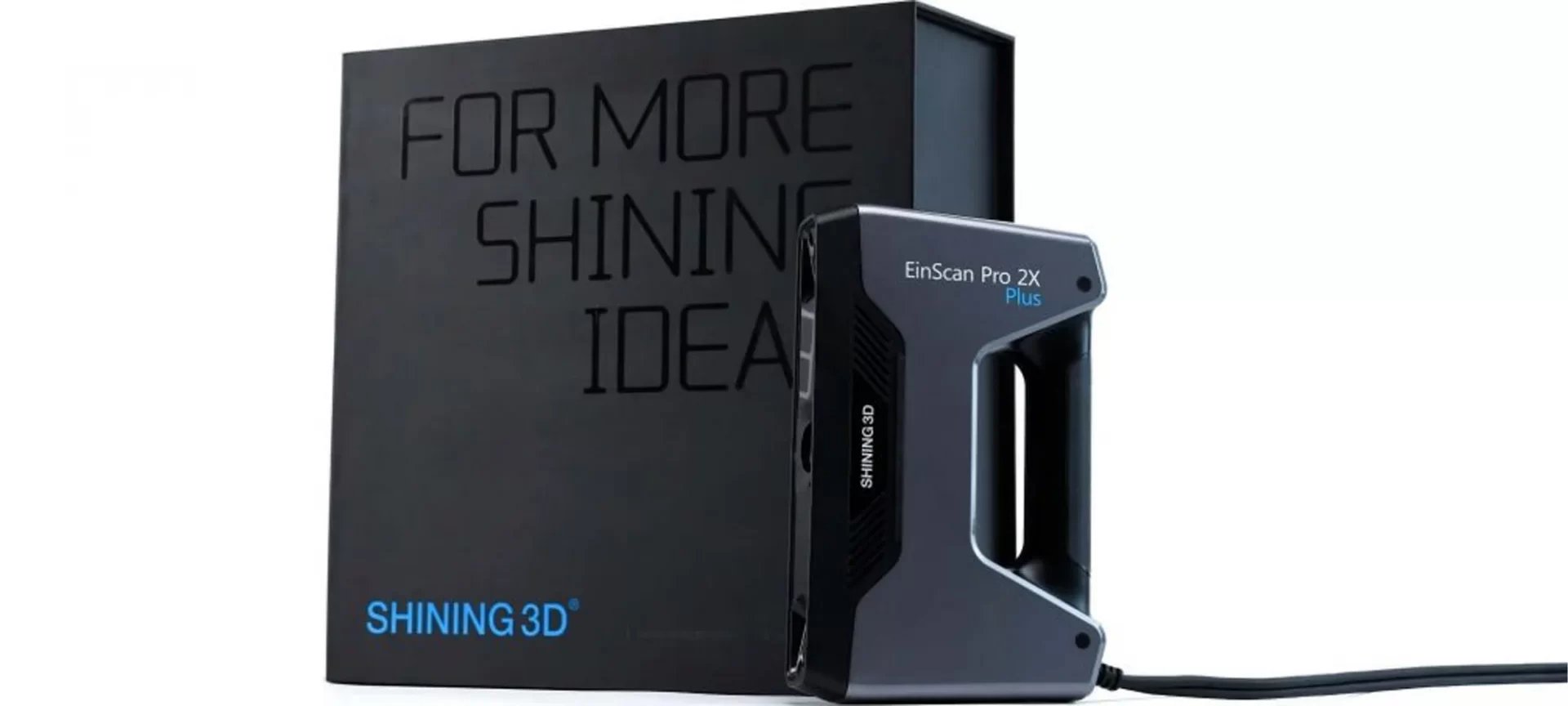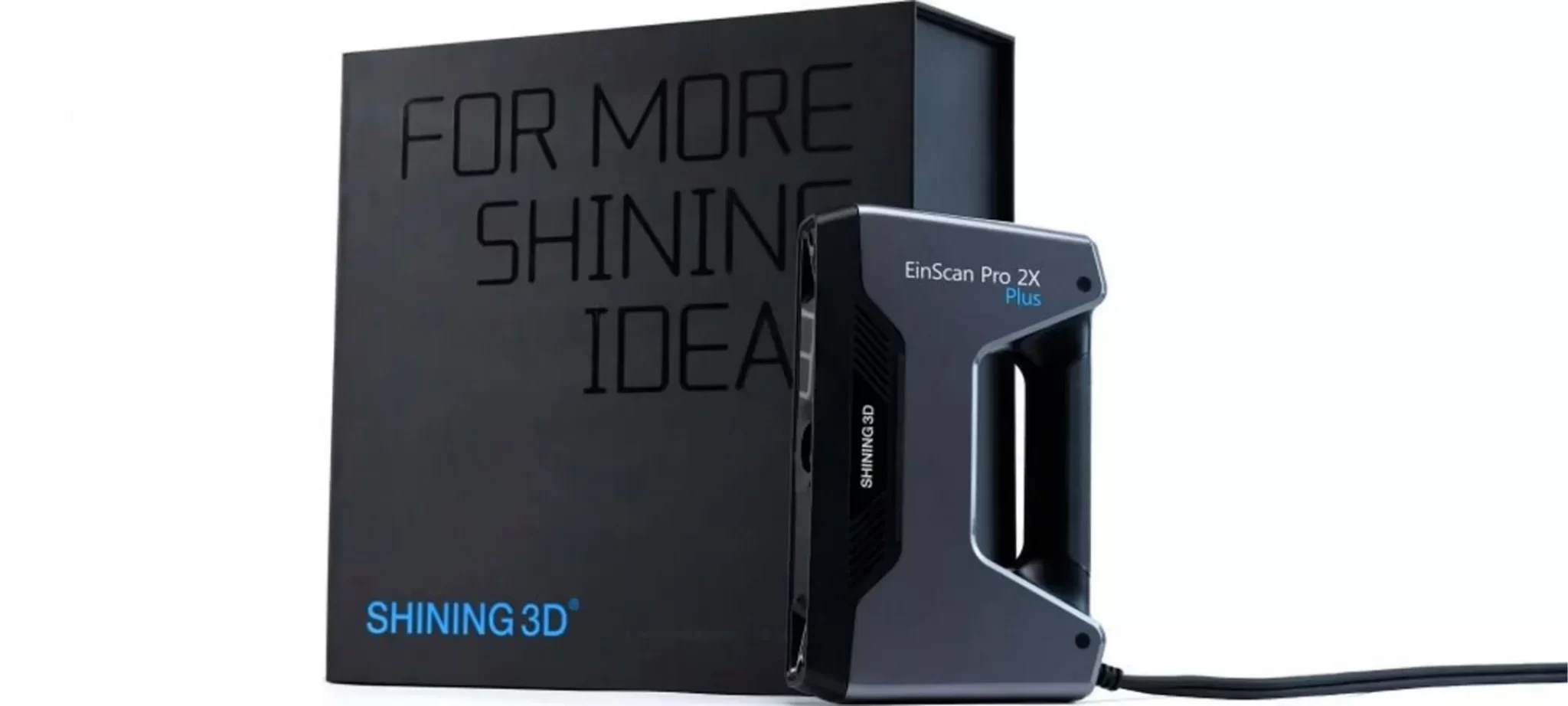 This scanner manufacturer, unlike XYZ Printing, is specifically one of the 3D Scanner companies.
But just like XYZPrinting aims to serve for spreading 3D printing technologies to people, EIN Scan works for developing manufacturing and commercializing a wide range of 3D technologies.
XYZ Printing is the brand name of New Kingpo. So, is EIN Scan a brand name of Shining 3D?
The technologies that Shining 3D focuses on a deal with multiple industries including 3D Scanners.
They work in the consumer as well as the additive manufacturing market.
The company also offers 3D Design as well as manufacturing services and a 3D network cloud platform.
EIN Scan offers 3D Scanners in two different categories:
Desktop 3D Scanners.
Handheld 3D Scanners.
There are four different software on which these scanners operate. EIN Scan Software, EX Scan Pro, Solid Edge Shining 3D edition, and Geomagic Essential are the names of that software.
One eccentricity that sets apart XYZ Printing from EIN Scan, is that the former one's primary market of operation is 3D printers.
Whereas the latter's primary market of operation is 3D Scanners.
The total number of 3D Scanners offered by EIN Scan at the time of writing this article is ten.
Three of those are in the Desktop 3D Scanner segment and seven are in the Handheld 3D Scanner segment.
Now we have reached the end of this article, with one more 3D Scanner manufacturing company.
While making your decision about a 3D Scanner, you can compare the 3D Scanners made by these companies and figure out the best one.
So, hang on a little more to make the perfect decision.
Scan Dimension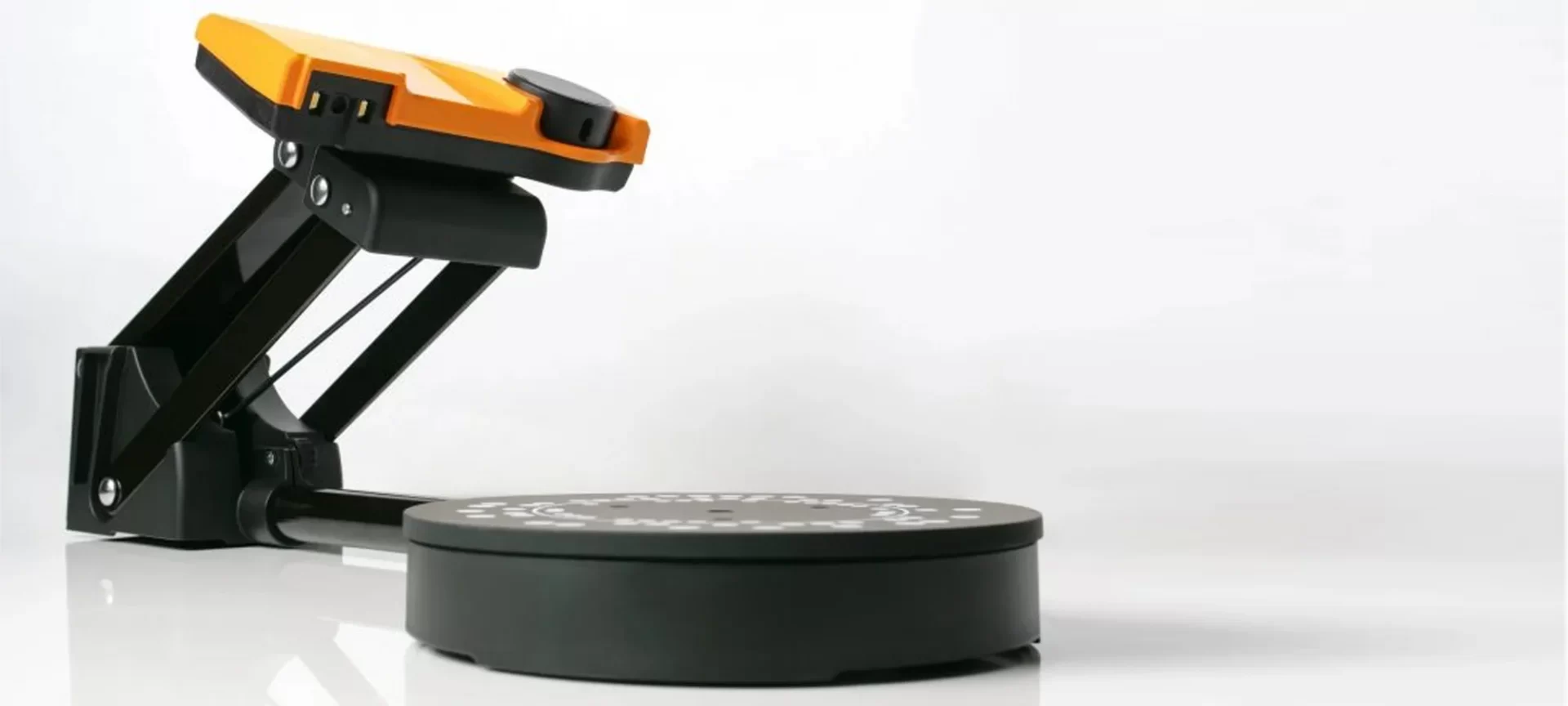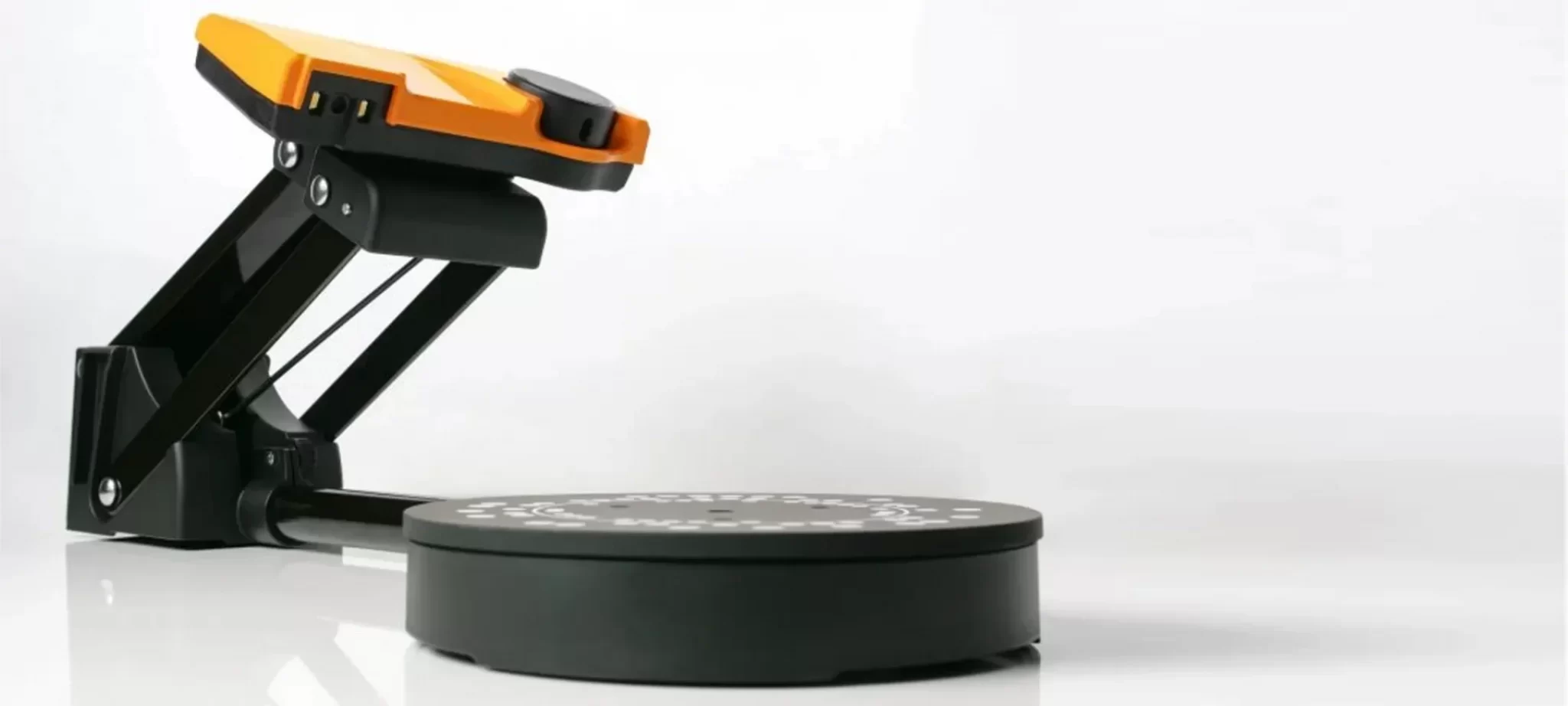 This company can be considered the closest competitor of EIN Scan because just like EIN, it is also primarily into manufacturing 3D Scanners.
Scan Dimension strives day in day out to improve the workflows of its users. They wish to reduce the human effort that is involved in the work of scanning and its software.
All its products are designed keeping customer convenience in mind.
The company's leading-edge solutions, enabling high-precision 3D capturing across many ranges of industries such as hobbyists, manufacturers, and construction, engineering, and independent makers.
Scan Dimension is operated by Global Scanning, a Denmark-based company that holds more than 30 years of experience in the image-capturing sector.
The only 3D Scanner on the company's product offering at the time when this article is written is named SOL 3D Scanner.
The scanner has an accuracy of 0.1 mm in near scanner positions.
Whereas the object size it can scan in near and far scanner positions are a diameter range of 25 to 100 mm, 70 to 100 mm respectively.
The height range SOL 3D Scanner can scan in near and far scanner positions are 30 to 100 mm and 80 to 170 mm respectively.
The scanning time required for scanning 360-degree automatic scan from start to finish which includes calibration, scanning as well as meshing is 20 minutes in normal mode that results in higher accuracy than 10 minutes in turbo mode depending on the complexity of the object that you are scanning.
We are finally done with the list of companies that we guaranteed you to give information about, during the start of this article. But wait, because we are concluding.
The Conclusion
The range of price in which 3D Scanners are available in the market is huge. Starting from as low as $199, you can get 3D Scanners for a price as high as $37000.
They vary their compatibility depending on whether it's a Windows operating system or a Mac or Linux.
And in this product too, you have companies that are only desktop 3D Scanner companies, whereas some are only industrial 3D Scanner companies.
We'll write more about it to give you more and more information regarding the companies and website reviews of them, just like this one.
3D Scanning has got a huge scope for accurate data collection, which is the need of the Digital Age that we all live in.
What this information can be then utilized is for various purposes, for inventing machines and making systems that are really empathetic to the difficulties faced by the human species.
So, stay on track with our articles. And hope this was helpful for reviewing the 3D Scanner companies that we've mentioned on the list.
This explanation is meant to give you a first impression of those companies and tell you what it is like, being on those websites